What Is Paraben and Why We Should Avoid It?
---



Date: February 10, 2014 01:53 PM
Author: Darrell Miller (dm@vitanetonline.com)
Subject: What Is Paraben and Why We Should Avoid It?

What is paraben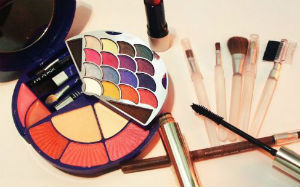 Parabens are artificial preservatives used in many domestic manufacturing industries especially for cosmetics, food and drugs industries. Most manufactures prefer Parabens because they are cost effective and are also efficient in protection against micro-organisms for long time.
Common types of paraben
The most common type of Parabens are methyl, propyl and butylParaben. There are many harmful effects of Parabens, some of the most notorious side effects are;
Disrupts Endocrine System
When absorbed into the body system, Parabens disrupts endocrine system by increasing production of hormone notably estrogen and at times they may act as estrogen. The body is triggered to produce excessive estrogen which has variety of adverse effects. For example, increased production of estrogen can lead to ovarian cysts, unstable emotions and mood swing.
The most notable effect of increased estrogen in the body resulting from use of Parabens is breast cancer. Research shows that Parabens accumulate in breast and are major contributors to breast cancer.
Leads to sudden weight gain.
Parabens are known to contribute to excessive weight, though actual gain depends on individual and the amount of Parabens in the body, they interfere with thyroid glands which leads to excessive weight gain since body cannot regulate the amount of Parabens in the body. Excessive weight may also be caused by high amount of estrogen produced.
Negative Affects to Reproductive Health
Parabens have negative effects to reproductive health, for instance, they leads to low level of testosterone. This leads to low libido in men and in worst case it may cause infertility.
Premature aging.
Although cosmetics aims at enhancing your beauty by making you look young, use of Parabens can actually hastens skin aging process. This alters your look and at times may completely change your skin complexion.
It is clear that Parabens are very dangerous to the body, though Food and Drug Administration has no illegalized use of this product for preservation, there is clear reason why they should be avoided.
Source
//www.livestrong.com/article/194949-what-are-the-side-effects-of-parabens/.
Our Price: - $ 9.15 ...






Our Price: - $ 11.99 ...






Our Price: - $ 8.49 ...






Guarantee:
VitaNet® LLC Offers a 100% Satisfaction Guaranteed!