What Is Camphor Oil Good For
---



Date: February 13, 2014 06:03 AM
Author: Darrell Miller (dm@vitanetonline.com)
Subject: What Is Camphor Oil Good For

What is camphor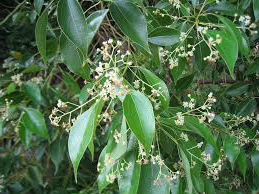 Camphor oil is a medicinal substance extracted from the wood, leaves and roots of the camphor tree. Typically, the camphor tree is usually found in some parts of Southern Asia, South America and in various parts of the United States. Although the oil from camphor tree is harmful when ingested in excess amounts, it has various benefits if used topically. Basically, I did a decent research and got a lot of good information indicating how needful the oil is.

Skin problems relief
Camphor has been widely used to alleviate definitive skin medical conditions. The FDA has approved the oil extracted from camphor for the relief of any form of skin irritation or any other general pain related to skin issues. To provide pain relief for bruised areas, camphor oil is applied as a liniment on the affected skin part.
Essential stimulant
The oil is known to boost the functioning of the circulatory system and some metabolic activities of the body like digestion and excretion. Information on organicfacts.net reveals the importance of the oil in the treatment of ailments associated with improper circulation, sluggish or overactive metabolic rates and some other less common medical conditions.
Anti-inflammatory/sedative agent
Both the internal and external types of inflammation can be cured due to the cooling and penetrating effects of the oil. It can be mixed with bathing water to provide an extra sensation of coolness.

Respiratory relief - decongestant
Respiratory conditions such as cold and coughing should worry you the less. Clear guideline indicate how the oil can be ingested in the form of tea, thus reducing congestion within the respiratory tract.
Anesthetic
Camphor is a reasonably effective anesthetic that is widely used in local anesthesia. It increases the numbness of the sensory nerves at the area of application. Consequently the severity to develop nervous disorders or convulsions is greatly reduced.
Pain reliever
Research studies shows that when camphor oil is applied, it numbs the nerve endings, then warms the painful area while stimulating the circulation to stiff muscles and limbs. Ultimately this makes camphor a favorite oil which can be effectively used to relieve muscular pain, back pain and arthritic pain.
Our Price: - $ 3.30 ...






Our Price: - $ 4.23 ...






Our Price: - $ 4.12 ...






Guarantee:
VitaNet® LLC Offers a 100% Satisfaction Guaranteed!