The Health Benefits Of Frankincense Oil
---



Date: February 17, 2014 06:39 AM
Author: Darrell Miller (dm@vitanetonline.com)
Subject: The Health Benefits Of Frankincense Oil

What is frankincense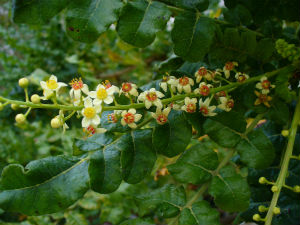 The history of frankincense oil dates back to early times of the great Roman Empire during the time of Jesus Christ. With over 5000 years of great benefits, frankincense oil comes from Boswellia plant commonly found in parts of Asia, North Africa, and the Middle East. It is said that frankincense was found in King Tut's Tomb, and that it is mentioned in the story of the birth of Jesus Christ. People say that was brought by one of the three wise men who visited Jesus and his parents in Bethlehem from the Middle East. However, today, frankincense is being used in many scientific fields, especially in the medical field across the world.
Uses of frankincense
Frankincense oil is used in the treatment of many medical conditions, diseases, and infection. Some of the diseases include wounds, wrinkles, dry skin, sore muscles scars, and other skin problems. Other than treating these infections, research has also revealed that it is able to treat cancer, arthritis, and anxiety.
A study conducted by scholars from the University of Oklahoma revealed that frankincense oil has the ability to differentiate between cancer cells and normal bladder cells. This study also revealed that this product could help in inhibiting growth and development of cancer cells in an individual. Due to this fact, it can be used to instigate the death of cancer cells on the bladder.
Another separate research conducted by scholars from Virgina-Maryland school of Veterinary Medicine in 2006 found that frankincense oil could be used in relieving horses from skin cancer lesions.
Another important benefit of frankincense oil is that it causes relaxation and general mood control in individuals. For this reason, it is used as an incense in many cultures around the world. It does this by targeting specific parts of the brain and the nervous system. Frankincense oil can also be used in the treatment of osteoarthritis.
Source
//EzineArticles.com/?expert=Heidi_Rosenthal
Guarantee:
VitaNet® LLC Offers a 100% Satisfaction Guaranteed!