Can Lime Oil Benefit Ones Health?
---



Date: February 20, 2014 05:04 PM
Author: Darrell Miller (dm@vitanetonline.com)
Subject: Can Lime Oil Benefit Ones Health?

What is lime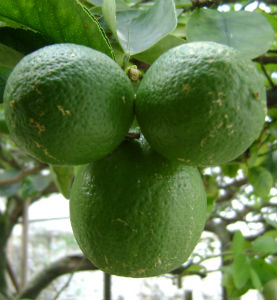 Lime, a green citrus fruit resembling lemons, is believed to have originated in Eastern Malaysia. While it is more popular as a citrusy, sweet, and oftentimes sour pulp and juice, lime oil can also be used to improve one's health.
Here are some of the health benefits of lime oil:

Digestion

Lime's acidity and natural flavonoids help increase the secretion of digestive enzymes in the stomach and naturally aid the body's digestion process, preventing uncomfortable bloating and wind. The high amount of acids in the fruit help clear the excretory system of toxins, promoting better bowel movement and relieving constipation. Lime oil can be consumed directly or be combined with a juice. Mix lime oil with a pinch of salt to make a good and natural purgative minus all the side effects.

Skin Aging

Lime contains a high amount of Vitamin C and antioxidants that help maintain a healthy and fair complexion. Taking a few drops of lime oil a day helps remove toxins from the body and aid in the rejuvenation and repair of the tissues and cells. Many women also apply lime oil to their skin and faces to treat and reduce pimples, acne, blackheads, and scars. Some women mix lime oil with water, milk, or other essential oils to whiten their skin and reduce their skin's oil production for a clearer and greaseless complexion. It also has antiseptic properties and can help remedy and relieve eczema when mixed with olive or almond oil.

Protects Against Diseases

Lime has a soluble fiber that can decrease bad cholesterol in the body and decrease inflamed blood vessel that can cause a heart complication. The citric acid of lime breaks away uric acid, a waste product that can cause inflammation and pain while urinating. It also aids in relieving arthritis due to excessive uric acid in the system. Just like other citrusy fruits extracted to essential oil, it is also effective in treating and relieving colds, sore throat, coughing, and other flu infections. Diffusing lime oil and inhaling its aromatic scent can also immediately relieve vertigo, nausea, and congestion.

Sources

1. https://static.youngliving.com/en-US/PDFS/PIP_Lime.pdf
2. //www.cremedevie.com/lime-oil.htm
3. //www.chatelaine.com/health/diet/five-health-benefits-of-limes-they-can-reverse-the-signs-of-aging/
Our Price: - $ 3.85 ...






Guarantee:
VitaNet® LLC Offers a 100% Satisfaction Guaranteed!