---



Date: February 21, 2014 04:52 PM
Author: Darrell Miller (dm@vitanetonline.com)
Subject: What Is Marjoram Oil?

What is marjoram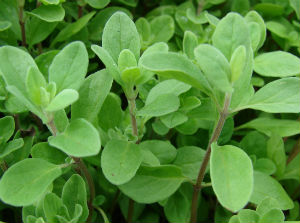 Marjoram oil is extracted from the marjoram plant. The plants' flowering leaves are distilled (using steam) to obtain the yellow marjoram essential oil. The plant is cultivated primarily for its leaves. Though the name marjoram is derived from French, the plant is indigenous to the Southern regions of present-day Turkey and Cyprus.
Historically, marjoram oil has been used by traditional healers thousands of years back. It is mentioned in old medical texts as an essential oil with healing properties for many illnesses. Up to date, the plant's oil is renowned for its great medicinal value. The essential oil has a woody and spicy aroma when dilute and pungent-smelling when concentrated. Some of marjoram oil's health benefits are discussed below.
Benefits of marjoram
Marjoram oil has therapeutic properties. Rich in antioxidants, it is used to calm nerves and relieve headaches when massaged on the temple. The essential oil is also used to soothe and relieve muscles of pain. A body massage with the oil helps ease stiff joints. Inhaling the marjoram oil's aroma helps clear mucous from the breathing system as well as easing a congested nasal tract. It helps stem severe coughing.
Marjoram oil is best known for improving digestion and easing digestive tract disorders. It is a common essential oil used in aromatherapy as well. Adding a few drops of marjoram oil to bathing water or using it for massage helps relax the mind, bringing calmness. This can be used to pacify people who are stressed because it is a great sedative.
As an antiseptic, marjoram oil can be applied on wounds to help prevent these sores from becoming septic. For ladies who have to endure painful menstruation, this essential oil can be used to relieve menstrual cramps. Studies have also shown that this oil has the ability to lower blood pressure, slightly. Marjoram oil has quite a number of medicinal uses making it a versatile essential oil.
Sources
//www.organicfacts.net

//en.wikipedia.org

//www.webmd.com
Our Price: - $ 4.99 ...






Our Price: - $ 9.50 ...






Our Price: - $ 7.70 ...






Guarantee:
VitaNet® LLC Offers a 100% Satisfaction Guaranteed!