---



Date: February 27, 2014 11:48 AM
Author: Darrell Miller (dm@vitanetonline.com)
Subject: Benefits of Neroli Oil

Neroli oil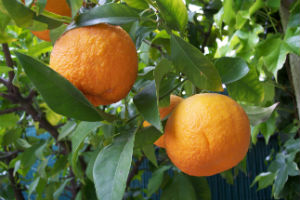 Neroli oil is an essential oil that has been used for aromatherapy for a long time. It is produced from the bitter orange tree known as citrus aurantium. Neroli oil is believed to be a source of a variety of health benefits ranging from physical to mental health. It has a sweet smelling aroma with a floral fragrance that contains an element of citrus.
Neroli oil has a variety of health benefits some of which are outlined below;
Aromatherapy
Neroli oil is widely used for aromatherapy. Due to the sweet smelling fragrance of Neroli, inhaling the aroma has an effect on the brain region responsible for emotions control. This brain region is referred to as the limbic system and has a direct connection to the nervous system. As a result, it has a direct effect on the heart rate, breathing, blood pressure and the immune function.
Anxiety
Several studies conducted in the past point to the fact that neroli oil can reduce anxiety levels on an individual. For instance, a research conducted in 2013 and later published in the Evidence-based Complimentary and Alternative Medicine found that the sweet fragrance in neroli oil when mixed with other sweet smelling essential oils including lavender and chamomile for use in aromatherapy treatment significantly alleviated anxiety and greatly improved the quality of sleep among patients in an ICU.
High blood pressure
According to a study conducted in 2012, neroli oil plays an important role in the control of high blood pressure. The study involved 83 people who suffered from prehypertension. The patients were asked to inhale a range of essential oils including neroli, lavender, marjoram and ylang-ylang for a period of 24 hours. The results showed that the patients assigned to inhale neroli oil showed a significant decrease in the level of blood pressure as compared to other essential oils.
Other health benefits
Neroli oil can also be used to reduce headaches, colds, indigestion, and insomnia as well as boost the immune system.
Sources
//altmedicine.about.com/od/aromatherapy/a/Neroli-Essential-Oil.htm

//beauty.about.com/od/fragrancetypes/a/what-is-neroli.htm

Our Price: - $ 19.25 ...






Guarantee:
VitaNet® LLC Offers a 100% Satisfaction Guaranteed!