---



Date: March 04, 2014 08:23 AM
Author: Darrell Miller (dm@vitanetonline.com)
Subject: Vitamin D Cream Review.

Vitamin D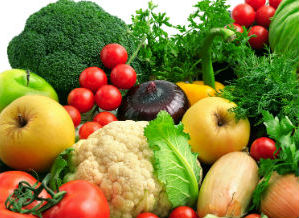 Vitamin D is very important to the body. Though sun is one source of this vitamin D, it does not provide enough of vitamin D, food such as fruits and vegetables are god sources. But there are other effective artificial sources such as creams.
Vitamin D-3 Cream offers a comprehensive moisture revitalization through a balanced ratio of beneficial nutrients. Research show that a gram of vitamin D-3 cream can make a great turn around on your skin as well as on your health.
There are many health benefits of vitamin D creams, some of the benefits are;
It rejuvenates your skin, it helps you look young. It contains antioxidant properties that eliminates free radicals in the body and gently help you to renew your skin.
Creams containing vitamin D are effective in reducing redness, itching, and patches of scaly skin. Vitamin D-3 cream is effective in preventing, managing and reducing scaly skin, patches as well as skin redness.
They also help to improve body immune system, users are not likely to suffer common diseases.
Vitamin D creams also encourages cell differentiation, applying vitamin D cream will not only make your skin shiny and appealing, it goes further to encourage cell differentiation, thus user will ever look young and rejuvenated.
Vitamin D creams are also effective in alleviating and protecting users against fatal diseases such as diabetes. Users are not likely to suffer from diabetes, those with diabetes, they can alleviate it by using vitamin D cream.
They are also effective in moisturizing body, they have a very effective scent. It is lovely and has soothing effects, you feel less itchy and calmer upon using it.
It can be used by people with acne prone skin, it will also help in alleviating skin acnes.
Shortcomings.
Some people with reactive skins allege to suffer blister upon it use.
Sources
//www.webmd.boots.com/skin-problems-and-treatments/psoriasis-vitamin-d-creams

//www.anumed.com/buy/vitamin-d3-lotion-3oz/.
Our Price: - $ 11.42 ...






Our Price: - $ 9.10 ...






Guarantee:
VitaNet® LLC Offers a 100% Satisfaction Guaranteed!