What Are The Benefits Of Vitamin E?
---



Date: April 17, 2014 05:01 AM
Author: Darrell Miller (dm@vitanetonline.com)
Subject: What Are The Benefits Of Vitamin E?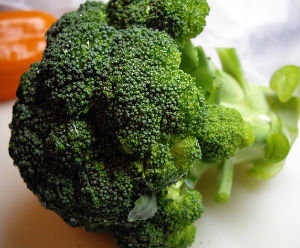 Vitamin E
Vitamin E is composed of eight fat soluble vitamins and it's available in four different forms. The fat soluble antioxidant can only be obtained in food as a supplement. They help in prevention of oxidative stress in the body and other vitamins.
There are different varieties of foods rich in vitamin E in terms of nutrients density with examples such as:
1. Tofu light, silken with a 25% daily value in every 5.3 mg.
2. Cooked spinach. 10 % DV in 2.1mg.
3. Almonds nuts
4. Roasted sunflower seeds and avocados with about160 calories
5. Shellfish shrimp and rainbow trout fish ranging at 12% DV for 2.8mg
6. Cooked broccoli and cooked butternut squash with about 7% DV for 1.5mg.
Health benefits of vitamin E.
The health benefits come from the vitamins antioxidant property which remove free radicals that damage the cell structure due to its unstable compounds. It improves immunity and reduces cholesterol thereby reducing the risk associated with developing cancer.
Vitamin E prevents the blood platelets from clumping. Heart diseases, sunstroke and coronary artery disorders are prevented through consumption of high levels of vitamin E.
Vitamin E owing to its properties of antioxidant, promotes blood circulation to the scalp which help in reducing fatigue and make capillary walls more stronger for nourished cells.
Vitamin E oil facilitates the healing process and since it's extremely versatile, the vitamin E absorbed in the epidermis layer is used in treating and preventing sunburns.
Since vitamin E speeds up cell generation, it's used to treat acne, scars, and wrinkles which makes the skin to appear more younger due to its anti-aging effect.
Vitamin E helps the skin to maintain its natural moist and appear to be more fresh. It's also used to treat nails and cuticles by applying a few drops of vitamin E on them.
Vitamin E is believed to promote eye health and reduces the risk of eye damage associated with old age by 20%. i.e macular degeneration.
Source
//www.newsmax.com/FastFeatures/Health-benefits-vitamin-E/2011/02/01/id/369888.
Guarantee:
VitaNet® LLC Offers a 100% Satisfaction Guaranteed!