Importance of Magnesium in the body.
---



Date: May 08, 2014 08:48 PM
Author: Darrell Miller (dm@vitanetonline.com)
Subject: Importance of Magnesium in the body.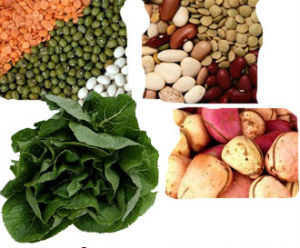 Importance of magnesium
Magnesium is an important element that is essential for hundreds of biochemical reactions in the body. Its functions is to maintain normal nerve and muscle function, regulates blood glucose levels and aids the production of energy and protein, helps bones remain strong, supports a healthy immune system and lastly, keeps the heart beat steady.
Cause of lack in magnesium
Lack of magnesium causes many diseases. Substantial magnesium deficiencies have led to deaths caused by coronary diseases, diabetes, cancer and strokes. On the other hand mild magnesium deficiency causes nervousness, mental depression, increased sensitivity to noise, confusion, insomnia, twitching and trembling and apprehension.
Sources of magnesium are from foods we eat
Dark green, leafy vegetables
Fruits or vegetables e.g. bananas, dried apricots avocados
Whole grains e.g. brown rice, millet
Nuts e.g. almonds and cashews
Peas and beans
Soy products e.g. soy flour
Symptoms indicating lack of magnesium are: sleepiness, muscle weakness and hyperexcitablity.
Magnesium works in the brain miraculously as remarked by many scientists through researches. Magnesium L-Threonate has the capability to cross into the brain and boost magnesium levels. Magnesium L-Threonate boosts magnesium levels in the brain in that, it maintains a state of healthy sustained action. Through maintaining this healthy homeostasis, mental demands in the brain can respond well and perform cognitive responsibilities with less stress and fatigue.
The blood-brain barrier is a diffusion barrier, which impedes influx of most compounds from blood to brain. It is composed of high-density cells that prevent passage of substances from the blood stream, but in a more action than the endothelial cells in the capillaries do in other parts of the body. Due the reasons, why most magnesium supplements do not cross blood barrier magnesium Threonte was introduced. Threonate is a vitamin C metabolite that acts as a carrier to help magnesium to penetrate into the brain.
Sources
https://www.naturalhealthadvisory.com/daily/cognitive-decline-and-memory-issues/the-best-magnesium-supplement-for-reversing-memory-loss-in-alzheimers/
//blog.lef.orh/2012/01/brain-helath-magnesium-theonate.html
//www.healthindeed.com/magnesium-l-threonate/
Our Price: - $ 10.99 ...






Our Price: - $ 48.00 ...






Our Price: - $ 10.99 ...






Guarantee:
VitaNet® LLC Offers a 100% Satisfaction Guaranteed!