NADH Supplement And Its Benefits
---



Date: May 12, 2014 03:34 AM
Author: Darrell Miller (dm@vitanetonline.com)
Subject: Educative And Informative Details About NADH Supplement And Its Benefits

What is a NADH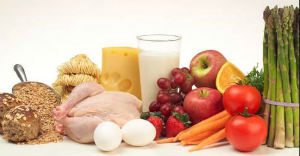 Nicotinamide Adenine Dinucleotide (NADH) is an activated form of B vitamin niacinin, which is available naturally in the body, from poultry, meat, fish and in minimal quantities from vegetables and fruits. This substance is also commonly referred to as the most important coenzyme mainly because of the import role of transforming food-based energy into energy, which can be utilized by the body cells. Due to the roles played by NADH, it has been developed into supplements, which have various benefits. NADH role in the body is important since the body cannot utilize the energy inform of whole proteins, carbohydrates and fats which are the main sources of energy.
How NADH works
Instead, when the foods that provide the body with energy are ingested, they are usually broken down into smaller parts after being absorbed and distributed into various cells. One of the things that are derived after these foods being broken down is acetyl, which is a two-carbon molecule. Enzymes are the primary components that break the foods into acetyl. However, enzymes require coenzymes to break these foods properly and extract the energy from acetyl. This makes NADH is an important coenzyme, which extracts energy from reactions between oxygen and acetyl. This coenzyme also helps in transforming tyrosine, which is an amino acid into dopamine, which is a brain chemical.
Benefits of NADH
One of the primary benefits of NADH supplement is that the brain chemical it helps to produce known as dopamine helps in improving various brain functions. Some of these functions which this chemical affects include; concentration, mood, muscle movement, sexual drive and energy. It also helps in athletic performance, slowing aging process, Parkinson's disease, depression and Alzheimer's disease.
This supplement is also helpful on people with chronic fatigue syndrome. This is achieved through helping patients reduce anxiety and reduce heart rate. Consequently, the patient is able to relax and allow the body to function normally. Therefore, NADH supplement is helpful and has many benefits if it is used properly.
Sources
1. //www.nadhsupplement.co.uk/
2. //www.raysahelian.com/nadh.html
Our Price: - $ 18.14 ...






Our Price: - $ 46.99 ...






Our Price: - $ 85.84 ...






Guarantee:
VitaNet® LLC Offers a 100% Satisfaction Guaranteed!