How Fiber Can Help Reduce Cholesterol
---



Date: May 26, 2014 12:28 PM
Author: Darrell Miller (dm@vitanetonline.com)
Subject: How Fiber Can Help Reduce Cholesterol

What is fiber?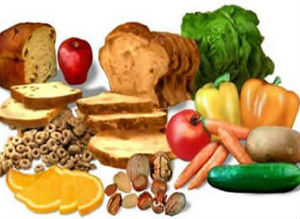 Many medical researches have proven that fiber plays an important role within the body. Fiber is an element found in plants (such as fruits, whole grains and vegetables) that our bodies have no ability to digest. Without adequate fiber in the diet, people may have irregularity, sluggishness and constipation.
Benefits of fiber
Because fiber helps in moving stool through the digestive tract as well as colon, it helps in preventing colon cancer. It will always keep your colon healthy and clean. This makes it an important element in the body. Other benefits of fiber involve reducing incidences of heart disease, blood pressure, lowering inflammation and glucose levels, lowering cholesterol, and weight loss. Fiber also has the ability to reduce weight loss since it creates fullness within the intestines, which helps people by enabling to eat less. In addition, you need to make sure that you have sufficient amount of fiber within the body due to its numerous benefits.
How fiber works to lower cholesterol?
Research has proved that soluble fiber is effective in lowering the amount of cholesterol in the body. One way in which soluble fiber lowers blood cholesterol is by reducing the bile amount reabsorbed within the intestines. How does it works? When fiber often interferes with the absorption of bile within the intestines, more bile is always excreted in feces. To obtain cholesterol needed to make more bile salts, liver often increases the production of more LDL receptors.
These receptors are always responsible for pulling more cholesterol out of the LDL molecules within the bloodstream. The bile salts made from your liver has the ability to pull more LDL cholesterol from the blood. In addition, you need to learn the difference between the soluble fiber and dangerous cholesterol; since this will always help you to enhance your health. Research has proved that soluble fiber of about 5g to 10 g that reduce LDL cholesterol by about 5 percent.
Sources:
//cholesterol.about.com/od/choleterolnutrition101/f/howfiberworks.htm
//health.howstuffworks.com/disease-conditions/cardiovascular/cholesterol/foods-that-lower-cholesterol2.htm
//www.doctoroz.com/blog/jodi-swayer-rn/why-fiber-so-important
Our Price: - $ 26.99 ...






Guarantee:
VitaNet® LLC Offers a 100% Satisfaction Guaranteed!