Ferrum Phosphoricum and Your Health
---



Date: June 26, 2014 10:59 PM
Author: Darrell Miller (dm@vitanetonline.com)
Subject: Ferrum Phosphoricum and Your Health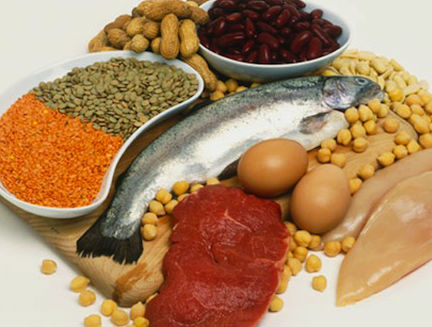 What is a Ferrum Phosphoricum?
Ferrum Phosphoricum or iron phosphate is a tissue salt used in Homeopathic medicine. It is derived from the combination of iron sulfate and phosphate. It also features prominently among the 12 Schuessler's Tissue Salts of Dr. Wilhelm Heinrich Schuessler. It is made by mixing iron sulfate, sodium phosphate, and sodium acetate. Then, this combination is ground to a fine powder and the resulting product is Ferrum Phosphoricum, which no longer retains any traces of the original compounds.

Iron
Iron is well known as being an important mineral for growth in humans and animals since it is responsible for blood formation, e.g., hemoglobin, and for oxygenizing tissues.
Phosphorus
Phosphorus serves its purpose by aiding in the development of bones and teeth and is considered to be a building block for certain B vitamins.
Ferrum Phosphoricum
Ferrum Phosphoricum is most often used where there is a need to fortify the blood, particularly the cell walls which transport blood. It is most commonly indicated at the beginning of an influenza or if there are feverish symptoms, after a period of prolonged bleeding, or for general malaise (weakness) where it excels greatly.
People suffering from anemia and/or issues connected with deficient blood are said to benefit immensely by taking Ferrum Phosphoricum.
Other indications for the use of Ferrum Phosphoricum are the following:
• Tonsillitis
• Fever
• Vertigo
• Sore throat
• Rheumatism
• Skin aliments
Generally speaking Ferrum Phosphoricum is beneficial for those individuals who have weekend or delicate immune systems, or who catch colds easily. It is most useful when given during the first stages of illnesses, particularly where there is heat, fever, or inflammation.
Part of the benefit of tissue salts and homeopathic remedies such as Ferrum Phosphoricum is that they are small, easily diluted and taste free. This makes them excellent for children and older individuals. Given the fact that they are quite inexpensive makes for all the more reason to give them a try.
Sources
//www.wisegeek.com/what-is-ferrum-phosphoricum.htm

//www.remedysource.com/store/cell_salts/04-ferrum-phosphoricum.php

//www.herbs2000.com/homeopathy/ferrum.htm
Our Price: - $ 11.49 ...






Guarantee:
VitaNet® LLC Offers a 100% Satisfaction Guaranteed!