The Benefits of Anise, seed, and oil
---



Date: September 05, 2016 11:58 AM
Author: Darrell Miller
Subject: The Benefits of Anise.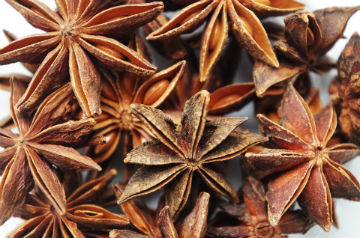 Anise is a perennial herbal plant that grows to a height of about 0.3 to 0.6m above the ground. It is a native plant to Egypt and Greece and it has been in use for health ailments since seventh century. Moreover, anise has been in use as a fragrance and spice according to its history. The following are health benefits of anise.
Anise seed oil which is obtained by extraction has so many applications traditionally as a medicine to cure expectorant, anti-septic, stomachic, and anti-spasmodic as well as a stimulant agent.
Anise seed oil and anethol is also added to medicines such as lozenges and syrups because of its potent antioxidant action.
Anise oil is also very effective against conditions that are associated with convulsions, cramps, spasms, muscle pains and diarrhea due to its anti-spasmodic and relaxant effects.
Anise oil also is use by individuals who have flu and cough usually get some relief when they administer the herb because of its expectorant and decongestant abilities.
References
https://www.drugs.com/npc/anise.html

//www.nutrition-and-you.com/anise-seed.html

//articles.mercola.com/herbal-oils/anise-oil.aspx

//www.globalhealingcenter.com/natural-health/fighting-fungus-cleansing-with-anise-seed/

Our Price: - $ 7.99 ...






Our Price: - $ 10.67 ...






Our Price: - $ 4.13 ...






Guarantee:
VitaNet® LLC Offers a 100% Satisfaction Guaranteed!