Disease Starts In the Gut
---



Date: March 24, 2017 09:58 AM
Author: Darrell Miller
Subject: Disease Starts In the Gut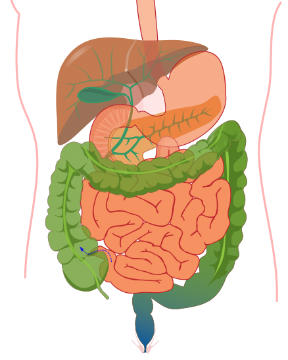 We are either healed by the good foods we eat (fresh fruits and vegies, home cooked meals) or if we eat poorly, sickness and disease is to follow.
How we eat determines how healthy our digestive system will be. Eating whole foods and avoiding junk will encourage friendly bacteria growth and overall wellness. Eating poorly, foods high in sugar will lead to bad bacteria growth, which will make you sick.
It is not easy to eat healthy all the time, make sure you take digestive support supplements daily.
I know it is hard to eat well all the time, so it is important to take a probiotic and a digestive enzyme daily to prevent bad bacteria growth from a poor diet, even good diets need support. As we age, enzyme production slows down, taking a digestive enzyme can help the foods we eat digest better which will boost your energy levels no matter what age you are. A few of the symptoms of low enzyme activity in the digestive tract are gas, bloating, food allergies, indigestion and heartburn.  Taking an enzyme like Hcl with Pepsin can help reduce heart burn, pancreatin can help digest foods and reduce gas, bloating, and food allergies.
For optimal digestive health, I suggest three supplements, Solaray Super Digestaway, Now Foods Probiotic 10, and Now Foods Acacia Fiber (prebiotic) be taken on a daily basis.
Solaray's digestive supplement contains important enzymes like hcl with pepsin and pancreatin, these are the two that decrease the most with age. Now Foods probiotic 10 is a high potency 10 strain probiotic, it contains 10 of the most abundant friendly bacteria found in the small and large intestines.
Taking probiotics is great, but it is equally important to feed the friendly bacteria as well. This is why I suggest drinking 1 or 2 teaspoon fulls of acacia fiber daily to keep your friendly bacteria happy and healthy. Acacia fiber mixes easy in warm water and mixes completely clear and has no flavor, so it can be mixed in just about anything warm or hot.
Consuming these supplements daily can greatly improve your digestive health, which in turn will help you feel better and stop diseases from starting.
Guarantee:
VitaNet® LLC Offers a 100% Satisfaction Guaranteed!