Boswellia extract exhibits profound healing and anti-inflammatory properties
---




Date: January 19, 2019 10:08 AM
Author: Darrell Miller (support@vitanetonline.com)
Subject: Boswellia extract exhibits profound healing and anti-inflammatory properties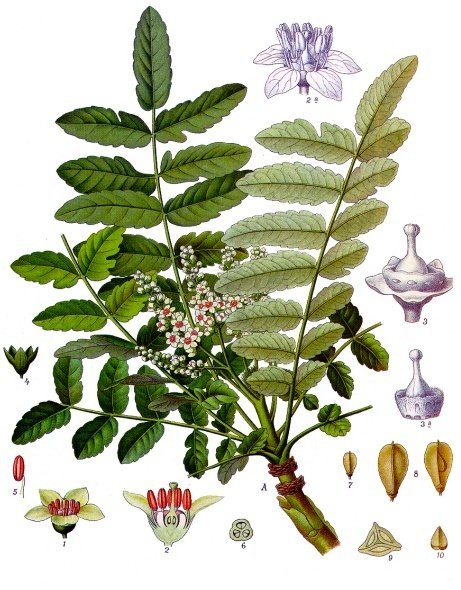 Originating in the mountain ranges of India and Northern Africa, the boswellia tree produces a gum resin that has shown to be revolutionary for cancer patients, as well as those facing chronic inflammatory conditions. In 2003, a study was conducted that showed just how effective boswellia extract can be in treating osteoarthritis by significantly reducing levels of pain and swelling. It has also been shown to help treat conditions such as inflammatory bowel disease (IBD) and inflammatory conditions of the colon.
Key Takeaways:
Arthritis, which affects the musculoskeletal system, is characterized by intense stiffness, inflamed joints and painful knots.
Although not lethal, arthritis can be extremely debilitating, as it can interfere greatly with a sufferer's ability to perform normal tasks of daily living.
Besides alleviating the effects of arthritis, the herb, Boswellia, can aid in counteracting the effects of bursitis, tendonitis, osteoarthritis, autoimmune conditions and headaches.
"Thankfully, several studies have determined that a powerful herb with anti-inflammatory effects can help relieve arthritis."
Read more: https://www.naturalnews.com/2019-01-14-boswellia-extract-has-healing-and-anti-inflammatory-properties.html
---




Date: January 19, 2019 10:09 AM
Author: Darrell Miller (support@vitanetonline.com)
Subject: 6 Reasons why boswellia is one of the most powerful herbal extracts available today

The more common name for boswellia is frankincense, and it is known for having a plethora of health benefits. Frankincense is made from the gum resin that originates from the boswellia tree. This boswellia resin has the ability to promote several incredible health benefits such as helping fight against various cancers, as well as preventing them in the first place. This is due to the anti-inflammatory aspects of frankincense, and an acid called Acetyl-11-keto-?-boswellic acid that naturally has the ability to fight cancer.
Key Takeaways:
Boswellia, also called Frankincence, is an herbal extraction taken from the gum resin of the Boswellia tree.
Boswellia has potent anti-inflammatory and painkilling properties, which data suggests is on par with that normally found in NSAIDS.
Study shows that the herbal extract may be useful against an array of debilitating conditions, including IBS, asthma, arthritis and depression.
"This herbal extract has a long history of being used as perfume, incense, and medicine due to is therapeutic and anti-inflammatory properties."
Read more: https://www.naturalnews.com/2019-01-15-6-reasons-why-boswellia-is-one-of-the-most-powerful-herbal-extracts-out-there.html
Our Price: - $ 30.37 ...






Our Price: - $ 21.99 ...






Our Price: - $ 14.85 ...






Guarantee:
VitaNet® LLC Offers a 100% Satisfaction Guaranteed!