8 Reasons to season your food with black pepper, the "King ofSpices"
---



Date: April 29, 2019 04:45 PM
Author: Darrell Miller (support@vitanetonline.com)
Subject: 8 Reasons to season your food with black pepper, the "King ofSpices"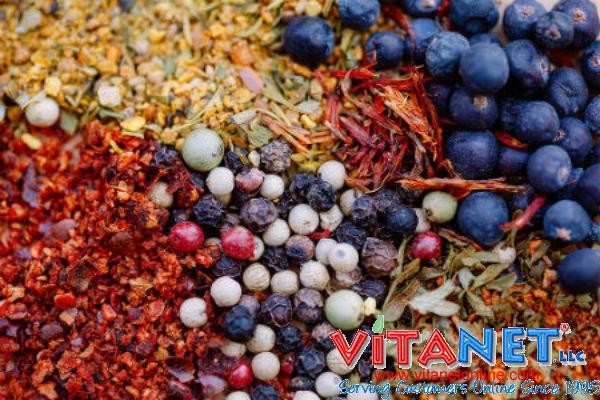 For hundreds of years, black pepper has been known as The King of Spices and for good reason. Black peppers has significant health benefits for most people. This powerful condiment supports healthy digestion and enhances overall cognitive function, possibly even preventing Alzheimer's Disease. Because of its thermogenic properties, it increases metabolism and can aid in weight loss. Due to its disinfectant properties, it supports oral health if massaged directly into the gums. And finally, because black pepper inhibits the proliferation of cancer cells, it may be a natural treatment for the disease.
Key Takeaways:
Black pepper eases human digestion, by aiding in the release of hydrochloric acid.
Data also suggests that black pepper is a friend to cognitive function, preventing neurodegeneration.
Black pepper may also prove a useful adjunct in the treatment of diabetes, respiratory ailment and gum disease.
"The piperine in black pepper lowers blood pressure by calcium channel blockade."
Read more: https://www.naturalnews.com/2019-03-06-reasons-to-season-your-food-with-black-pepper.html
Guarantee:
VitaNet® LLC Offers a 100% Satisfaction Guaranteed!