Curcumin: The Superfood That Fights Inflammation
---



Date: April 30, 2022 09:39 AM
Author: Darrell Miller (support@vitanetonline.com)
Subject: Curcumin: The Superfood That Fights Inflammation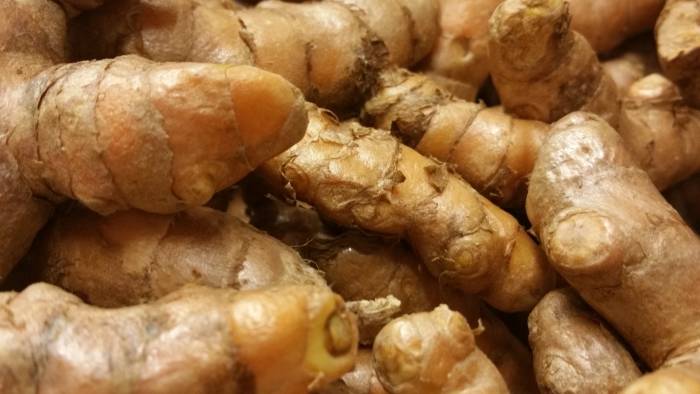 Do you suffer from inflammation? If so, you're not alone. Inflammation is a common problem that can cause pain and discomfort in the body. Fortunately, there is a natural remedy that can help: curcumin. Curcumin is a compound found in turmeric that has powerful anti-inflammatory properties. We will discuss the benefits of curcumin and how to add it to your diet.
What is inflammation and what causes it?
Inflammation is a natural process that helps the body heal. It occurs when the immune system responds to an injury or infection. The symptoms of inflammation include redness, swelling, and pain. While inflammation is a necessary part of the healing process, chronic inflammation can lead to serious health problems. Chronic inflammation is often caused by lifestyle factors, such as smoking, obesity, and stress. dietary factors can also contribute to chronic inflammation, including a diet high in sugar. Sugar causes the body to release inflammatory chemicals that can damage tissues and lead to disease. Therefore, reducing sugar intake can help to reduce the risk of chronic inflammation.
What are the symptoms of inflammation?
Inflammation is a natural process in the body that helps to protect us from injury and illness. It occurs when the immune system detects harmful stimuli, such as pathogens or damaged tissue, and triggers a series of reactions which boost the production of white blood cells. However, if inflammation becomes excessive or chronic, it can cause a range of physical symptoms, including redness and swelling at the site of inflammation, increased pain sensitivity, headache, fatigue and fever. Other common symptoms include irritation in the eyes and mouth, digestive issues like diarrhea and nausea, rashes or skin lesions, changes in appetite and mood swings. If you are experiencing any of these symptoms on a regular basis, it is important to take anti-inflammatory supplements to help control inflammation. One such supplement is curcumin.
How can curcumin help to reduce inflammation in the body?
Curcumin is a compound that can be found in turmeric, a bright yellow spice commonly used in cooking. This powerful phytochemical has been shown to have potent anti-inflammatory properties, and can help to reduce inflammation throughout the body. One of the main ways that curcumin achieves this effect is by blocking an enzyme known as cyclooxygenase, or COX. This enzyme is responsible for producing pro-inflammatory compounds called prostaglandins that are often associated with pain and swelling. By preventing their production, curcumin can help to control acute and chronic inflammation in the body, thereby reducing the risk of conditions such as arthritis, heart disease, and cancer. In addition to blocking COX activity, curcumin helps to reduce oxidative stress by inducing production of antioxidants like superoxide dismutase. Overall, these mechanisms make curcumin an excellent natural treatment for chronic inflammation and a host of related health problems.
How to add curcumin to your diet?
Adding curcumin to your diet is a great way to reap the many health benefits of this powerful natural compound. There are several different ways that you can incorporate more curcumin into your daily routine, from simply adding it to your favorite recipes to taking a supplement. For example, you can start off by incorporating turmeric into your cooking, as turmeric is one of the richest sources of curcumin in nature. Additionally, there are many curcumin supplements available on the market that can be easily incorporated into your daily routine. Ultimately, by making these simple changes in your diet, you can enjoy all the great benefits of curcumin for overall health and well-being.
The benefits of taking curcumin regularly
Curcumin is a compound found in the spice turmeric. It has powerful anti-inflammatory and antioxidant effects, and it has been used for centuries in traditional Chinese and Indian medicine. Recently, curcumin has begun to gain recognition in the Western world as well. A growing body of research suggests that curcumin may have a wide range of health benefits, including the ability to improve cognitive function, reduce inflammation, and even ward off cancer. Curcumin is generally well tolerated, but it can interact with certain medications. However, for many people, taking curcumin regularly can be a safe and effective way to improve overall health.
To fight inflammation, reduce sugar consumption and take curcumin
To help reduce inflammation in the body, it is important to reduce your sugar intake and take curcumin supplements. These steps are vital because chronic inflammation has been linked to a wide range of health conditions, such as heart disease, diabetes, and even cancer. Additionally, sugar consumption can also worsen inflammation by triggering the release of inflammatory chemicals like cytokines and free radicals.
One of the best ways to fight against inflammation is to take curcumin supplements on a regular basis. Curcumin is a natural anti-inflammatory agent found in turmeric, a spice that is commonly used in Indian cooking. Research has shown that curcumin can be just as effective as anti-inflammatory drugs in reducing levels of tumor necrosis factor alpha (TNF-alpha), a potent inflammatory chemical released by cells. Furthermore, studies have also shown that taking curcumin regularly may benefit overall health and prevent certain age-related diseases like Alzheimer's.
Overall, reducing your sugar intake and taking curcumin supplements are two effective ways to fight inflammation and improve overall health. By following these simple steps, you can help protect yourself from the many negative effects of chronic inflammation.
Guarantee:
VitaNet® LLC Offers a 100% Satisfaction Guaranteed!