The Best Natural Over-the-Counter Sinus Remedies: Effective Solutions for Your Sinus Problems
---



Date: April 30, 2022 11:04 AM
Author: Darrell Miller (support@vitanetonline.com)
Subject: The Best Natural Over-the-Counter Sinus Remedies: Effective Solutions for Your Sinus Problems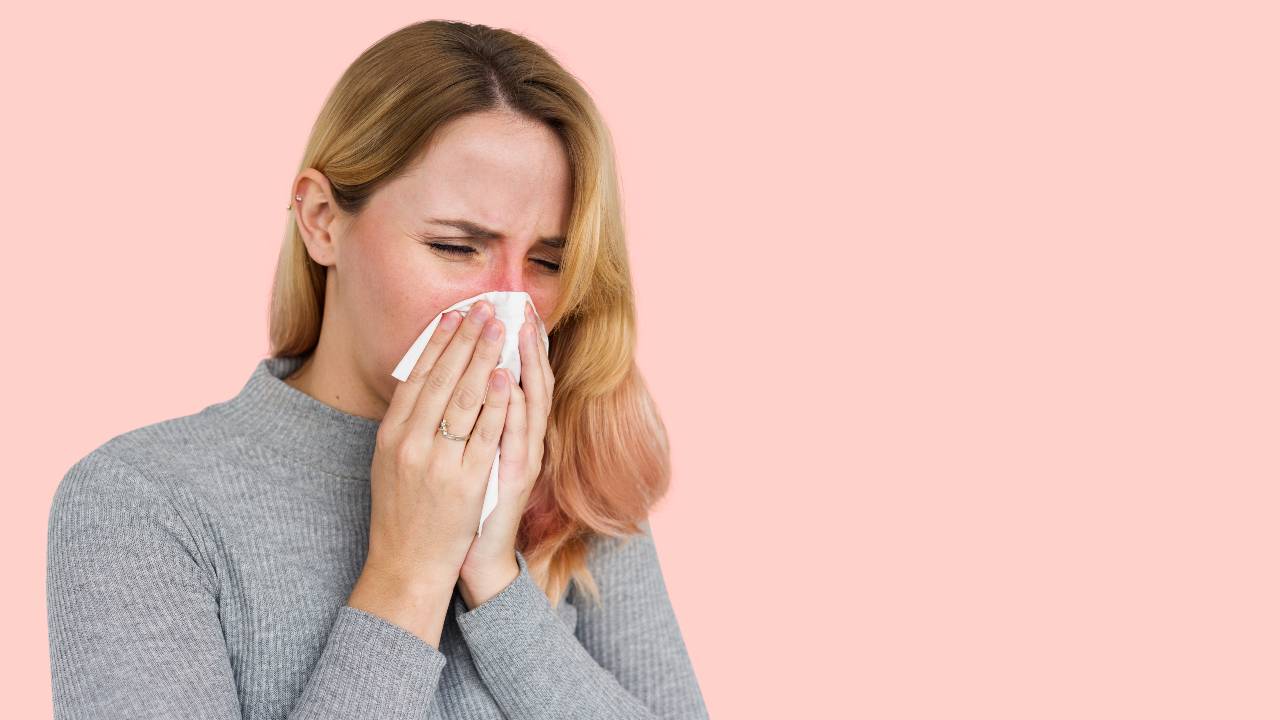 Sinus problems are a common occurrence during the winter months. Cold weather, dry air, and allergens can all contribute to sinus congestion and inflammation. If you are looking for an over-the-counter sinus remedy that will provide relief from your symptoms, you have come to the right place! In this blog post, we will discuss some of the most effective over-the-counter sinus remedies on the market. We will also provide tips on how to choose the right one for you. So don't suffer any longer - read on for information on the best over-the-counter sinus remedies available today!
What are the most common symptoms of sinus problems?
Sinus problems are very common, and the symptoms can vary depending on the severity of the issue. One of the most common symptoms is a feeling of congestion or fullness in the sinuses. This can be accompanied by pain and pressure in the forehead, cheeks, or around the eyes. Other common symptoms include a runny nose, cough, sore throat, and fatigue. In some cases,sinus problems can also lead to fever and difficulty breathing. If you are experiencing any of these symptoms, it is important to see a doctor so that you can get proper treatment.
What are the causes of sinus problems?
Sinus problems are a common and often frustrating issue, with a wide range of underlying causes. From environmental irritants like pollen and dust to infectious agents like bacteria and viruses, there are an almost limitless number of possible culprits behind sinus troubles. Additionally, certain foods, medications, or other habits can also affect the delicate balance of mucus in the sinuses. Ultimately, understanding the various factors that influence a person's susceptibility to sinus problems is the key to effectively managing these conditions. By identifying any triggers or risk factors one can minimize the impact of sinus issues on everyday life.
What are the best natural over-the-counter sinus remedies available today?
Sinusitis is a condition that affects the sinuses, the small, air-filled cavities located around the nose and eyes. It occurs when these cavities become inflamed, often due to a viral infection. Sinusitis can be extremely painful, causing congestion, headaches, and facial pain. While there are many over-the-counter medications available to treat sinusitis, some people prefer to use natural remedies. One popular natural remedy is steam inhalation. This involves inhaling steam from a pot of boiling water or from a humidifier. The steam can help to loosen mucus and reduce inflammation. Another popular option is saltwater irrigation, which involves using a neti pot or nasal sprayer to rinse the sinuses with warm saltwater. This can help to flush out irritants and ease congestion. Natural remedies are often safe and effective, making them a good option for treating sinusitis.
Luckily, there are a number of effective natural over-the-counter remedies that can help to alleviate symptoms like congestion and inflammation. For example, nettle leaf is a popular herb with a long history of use in naturopathic medicine. Rich in minerals and anti-inflammatory compounds, it can help to clear out toxins from the sinuses while also soothing swelling and reducing pain. Other possible remedies include quercetin, an antioxidant found in many fruits and vegetables that has been shown to have antihistamine effects, and anti-histamine formulas containing herbs or plant oils that naturally regulate histamine levels. Ultimately, the best remedy for your individual sinus issues will depend on your specific symptoms and preferences.
Nettle leaf to relieve sinus allergy symptoms.
As we have said, allergies are a common problem, affecting millions of people worldwide. They can cause a range of symptoms, from mild sniffling and sneezing to severe congestion and difficulty breathing. Many people rely on over-the-counter medications to alleviate their allergy symptoms, but these drugs can have undesirable side effects. Fortunately, there are natural alternatives that can be just as effective in relieving allergy symptoms. One such remedy is nettle leaf. Nettle leaf has been used for centuries to treat a variety of ailments, including allergies. It works by inhibiting the release of histamine, which is one of the main compounds that triggers allergy symptoms. In addition, nettle leaf has anti-inflammatory properties that can help to reduce congestion and swelling. If you're looking for a natural way to relieve your allergy symptoms, nettle leaf may be worth trying.
Quercetin and allergies
Quercetin is a potent antioxidant that has been found to be effective in preventing and treating a variety of health conditions, including allergies. Many people are familiar with quercetin as an antihistamine, an effect that is due to its ability to inhibit the production of "histamines" in the body. Histamines are the chemicals responsible for triggering allergic reactions such as watery eyes, runny nose, itching, and sneezing. By blocking their production, quercetin can effectively reduce or even eliminate these symptoms. Furthermore, quercetin has also been found to strengthen lung function by reducing inflammation in the airways and protecting against oxidative damage. Overall, quercetin may be an ideal natural remedy for alleviating allergy symptoms.
Cayenne and Allergies
Cayenne is a popular spice that is prized for its pungent, spicy flavor. In addition to being used in cooking, however, cayenne has also been shown to be an effective remedy for certain allergies. Studies have found that the active ingredient in cayenne, capsaicin, can help to block inflammatory responses in the body and neutralize histamine, the chemical that triggers allergic reactions such as sneezing and watery eyes. As a result, regular consumption of cayenne may help to reduce allergic symptoms and improve overall quality of life for those affected by allergies. Whether through fresh peppers or cayenne powder or supplements, incorporating this powerful spice into your diet may be a great way to treat your seasonal allergies naturally.
Is there a supplement that combines them all? Yes, Solaray Sinus Source?
Yes, there is a supplement that combines all the key ingredients typically found in nature-based sinus cleansers and decongestants. This supplement is called Solaray Sinus Source, and it contains a combination of three active ingredients: nettle leaf, quercetin, and cayenne pepper. Each of these ingredients has been shown to provide natural relief from sinus problems, helping to reduce inflammation, congestion, and other unwanted symptoms. By combining these powerful botanicals into one convenient formula, Solaray Sinus Source provides a safe and effective way to support healthy sinuses. So if you're looking for a natural solution to your sinus woes, look no further than this powerful blend!
Guarantee:
VitaNet® LLC Offers a 100% Satisfaction Guaranteed!