Search Term: " 100mg "

Messages 1-36 from 36 matching the search criteria.
---
7-Keto-DHEA: The Metabolite That Can Help You Maintain a Healthy Weight



Date: August 19, 2022 12:20 PM
Author:
Darrell Miller (support@vitanetonline.com)
Subject: 7-Keto-DHEA: The Metabolite That Can Help You Maintain a Healthy Weight

As we age, our bodies produce less and less Dehydroepiandrosterone (DHEA) and its metabolite 7-Keto-DHEA. This can lead to a decrease in metabolic rate, making it more difficult to maintain a healthy weight. That's where 7-KETO® comes in. This unique ingredient has been shown to help with weight maintenance when combined with a healthy diet and exercise routine.* Want to learn more? Read on!
What is DHEA and what does it do?
DHEA is a hormone that is produced naturally in the body. It is responsible for a number of functions, including regulating metabolism and supporting the immune system. DHEA levels decline as we age, which can lead to a number of health problems. supplementing with DHEA has been shown to improve mood, increase strength and stamina, and promote healthy skin and bones. It can also help to boost the immune system and fight the effects of aging. If you are considering taking a DHEA supplement, it is important to speak with your healthcare provider first to ensure that it is right for you. 7-Keto DHEA is a metabolite of DHEA, but the great thing about 7-Keto, it does not convert to pro hormones like estrogen and testosterone, it stays as DHEA in the body.
How can 7-KETO® help with weight maintenance?
7-KETO-DHEA is a hormone that is produced in the body naturally. It helps to maintain lean body mass and promote thermogenesis, which is the production of heat in the body. 7-KETO also helps to boost metabolism and support a healthy weight. In addition, 7-KETO has been shown to provide some protection against age-related weight gain. Studies have shown that 7-KETO can help to reduce body fat and increase lean muscle mass in both men and women. Furthermore, 7-KETO has been shown to help improve glucose tolerance and insulin sensitivity. As a result, 7-KETO may be an effective tool for maintaining a healthy weight.
Who should take 7-Keto-DHEA supplements and how much should they take per day?
Generally, 25mg - 100mg per day is sufficient for men and women.
(https://vitanetonline.com:443/forums/Index.cfm?CFApp=1&Message_ID=6433)
---
Health Benefits OPC Grapeseed extract.



Date: December 17, 2016 02:48 AM
Author:
Darrell Miller
Subject: Health Benefits OPC Grapeseed extract.

The grape seed concentrate is prevalent and sought after worldwide for all the great reasons for health purpose. It strengthens and secures the body cells and the blood vessel and venous dividers, boosts muscle repair and prevent inflammations . It likewise can shield the cardiovascular framework from free radical harms, therefore encouraging the bringing down of terrible cholesterol. What is grape seed extricate, you may inquire? It is a characteristic plant segment that is extricated from sound entire grape seeds that are lavishly thought with OPC's and other effective cancer prevention agents.

The grape seed concentrate is likewise known to encourage would mending. Customary societies utilized grape seed separates, nearby pine bark concentrates to dress injuries. Avoiding osteoporosis, tooth rot, and skin malignancy are some different advantages of seed concentrates. Grape seed concentrates are abundantly favored than different cancer prevention agents since they has demonstrated to contain 50 times more cell reinforcement powers contrasted with Vitamin E and C.

The grapeseed concentrates are likewise known to enhance the mind wellbeing, skin wellbeing and great vision. It is ostensibly the main cancer prevention agent that can wind and invade the blood hindrance which permits it to protect the nerve and cerebrum tissue. The skin extricate then again contains quercetin, anthocyanidins, catechins, flavonols, polyphenols like resveratrol, and OPC's.


These concentrates are promptly accessible as resveratrol supplements in the market today. They are sold in type of cases, pills, and the preferences and contain resveratrol in high focuses. The measurements for these supplements will vary contingent upon every person and the goal of utilizing them. Regardless of the type of these supplements, ingestion is the thing that matters most. They bear few to no reactions, few as in somebody susceptible to grapes may have an issue. Be that as it may, quality supplements should not to stress you since they've been "modified" for every individual.
---
Related Products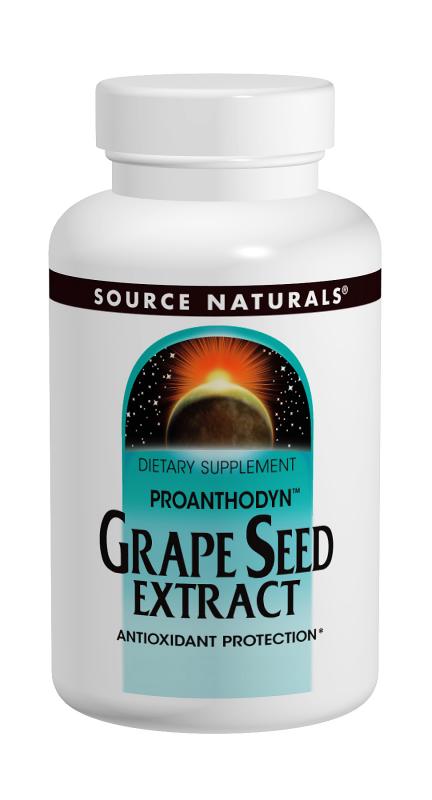 (https://vitanetonline.com:443/forums/Index.cfm?CFApp=1&Message_ID=3660)
---
Deer Antler Velvet



Date: February 02, 2014 07:56 AM
Author:
Darrell Miller (dm@vitanetonline.com)
Subject: Deer Antler Velvet

Deer antler velvet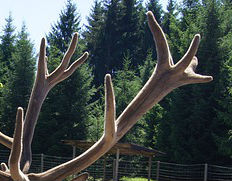 Deer antler is also referred to as insulin like growth factor or simply IGF 1. They are designed to help improve the performance of an athlete and also aid in building of muscles. Deer antler is the outer layer that is found on the antler of a male deer which is extracted just before they reach a fully calcified state. Then they are concentrated and sold as deer antler sprays.
What it does
IGF 1 plays a very important role in growth of cells and their replication, protein synthesis, helps stop overproduction of insulin, helps metabolize carbohydrates, regulates growth and development of the bones and also helps regulate circulation. Recent study shows that Deer antler velvet also supplements helps in improving cartilage damage joints due to cases of repetitive trauma. It affects how the process through which the body repairs itself. The hormone aids in building up a base that is essentially a building block of protein that is needed for the growth of cells. Then this substance helps increase the total number of new cells that accumulate on the base which in turn helps in healing the injury.
Health benefits of deer antler
Focusing on the health benefits of this supplement, the user can trust the fact that he or she will have to go through increase in the levels of their energy, endurance as well as stamina. If you happen to be training then this is the best supplement that you ought to be using. You will discover that you find yourself able to execute all kinds of physical efforts. In addition to this you will feel more relaxed and rested after the effort and will enjoy a good night sleep. Also, deer antler is known to improve your mood and helps you maintain a younger look for longer periods of time. Also it helps eliminate the pains that result from exercise and heightens your sense in order to help you think more clearly. Besides these benefits, this supplement it is used to improve the way in which the immune system works, it counters the effects of stress and also promotes the rapid recovery from illness. Other uses include treatment of high blood pressure, asthma, high cholesterol, indigestion, headache, weak bones, muscle aches and pains chronic skin ulcers and liver as well as kidney disorders.
Why it is popular
Ancient medicines have proclaimed that deer antler is the best regenerative supplements found in nature. This hormone has produced what is the best antler extract that is available on the market. With many similar products in the market Deer antler is the only supplement that gives an antler extract of 100mg per dose. Also what is exciting about this product is that it contains a stimulant for the nerve growth which is very essential for the body since nerves do not degenerate. These are the unique properties of this product and that's what makes it stand out of the other products.
Conclusion
Deer antler supplements is referred as the best body booster is the market and will give you that body shape you always desired while keeping it healthy and young therefore be sure to spend your hard earned cash on the real deal in order to get the tremendous health benefits.
Sources:
//www.deerantlersprays.com/

www.webmd.com/vitamins-supplements/ingredientmono-808-DEER%20VELVET.aspx?activeIngredientId=808&activeIngredientName=DEER%20VELVET
(https://vitanetonline.com:443/forums/Index.cfm?CFApp=1&Message_ID=2999)
---
Memory Loss - The Benefits of DHA to your Brain and Memory



Date: November 09, 2013 06:34 PM
Author:
Darrell Miller (dm@vitanetonline.com)
Subject: Memory Loss - The Benefits of DHA to your Brain and Memory

Benefits of DHA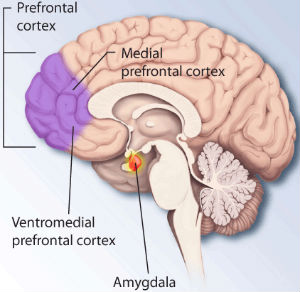 As the human being grows older, he/she experiences physiological changes that may interrupt normal brain function. For instance, it may take him/her longer than usual to learn new information and retain it because the brain is not as quick as it used to be. As a matter of fact, the slowing down of mental processes is often mistaken as total memory loss. But in real sense, the brain can learn or retrieve information if it is given more time.

The brain has the ability to produces new cells regardless of a person's age. This simply means aging does not necessarily cause memory loss. It is your health habits, lifestyle and daily activities that affect the health of your brain. Everyone can avert memory loss, boost their cognitive skills and protect their grey matter, age notwithstanding.


How Does DHA Improve Memory?

DHA is an acronym for the words Docosahexaenoic acid. DHA is an omega-3 fatty acid that forms the main structural element of the testicles, sperm, the cerebral cortex and retina. The following foods are rich in DHA: herring, anchovies, fish roe or caviar, Bluefin, sardines, algae, swordfish, breast milk (instant milk formula as well). DHA is also manufactured from microalgae for commercial purposes.

A study was conducted to find out whether DHA supplements can boost brain function in individuals experiencing age-related cognitive decline. It was established that DHA is effective in improving memory and learning. In this study, the subjects were administered with either 900mg per day DHA or placebo for a period of six months. Learning and memory tests were conducted before and after the study. Those who were administered with DHA demonstrated significant improvements in both learning and memory after the study was complete. In another study, DHA was administered to patients diagnosed with Alzheimer's disease, but the patients did not record any significant change. It can therefore be concluded that DHA is most effective when used as a preventive measure. In the first study, subjects had mild cognitive disorders but showed remarkable improvement after being supplemented with DHA, unlike those in the second study.

Memory loss can have devastating effects on the patient and his family, but this can be avoided through proper nutrition and supplementation. DHA supplements ensure that there are sufficient amounts of this vital fat in our brain tissues to maintain normal brain function even as we age. A dose of 100mg everyday normalizes cell membrane stores of DHA over time.

References:
//www.drfuhrman.com/default.aspx
//www.medicalnewstoday.com/articles/247456.php
//www.helpguide.org/life/prevent_memory_loss.htm
//www.ncbi.nlm.nih.gov/pmc/articles/PMC2838628/
(https://vitanetonline.com:443/forums/Index.cfm?CFApp=1&Message_ID=2886)
---
Herbs that Support Healthy Vision



Date: May 21, 2012 08:02 AM
Author:
Darrell Miller (dm@vitanetonline.com)
Subject: Herbs that Support Healthy Vision

The overall health of the eyes is essential to help retain a healthy vision and vision is considered to be one of the greatest assets of the total body health. Healthy vision is important to lead a good life. As the whole body needs exercise, eyes also need exercise regularly. To maintain optimum vision health it is necessary to provide proper nutrients to the eyes. Natural herbs help prevent vision loss and antioxidants are good for aging eyes.
Here are a few herbs that support a healthy vision:
Eyebright (Euphrasia Officinalis)
Eyebright grows wild throughout Bulgaria, Hungary and the Balkans. This herb is grown in Europe for commercial purposes. Eyebright is rich in vitamins A, B, C, D and E, iridoid glycosides, flavonoids and tannins. This herb is used to fro relieving eye problems such as eye strain, pink eye and inflamed, sore and irritated eyes. The common name, "Eyebright," is derived from its use as a nutritional support to the eyes. Eyebright is used in making external poultices, teas, tinctures, fluid extracts and the whole herb is used for dietary use.
Bilberry
Bilberry is a close cousin to blueberry and has been widely used in Europe for eye health. Bilberry is the world's most famous herb that supports healthy vision. Bilberry helps blood to flow easily to the eye nerves. It has an antioxidant called anthocyanins, which protects the delicate eye tissues and protects the eye from the harmful UV rays from the sun. The other nutrients present in bilberry nourish the eye for a clear vision and light adjustment.
Goji Berries
Goji berries contain anthocyanins, the antioxidants which help prevent age related damage and improves blood flow in the eyes.
Wolfberry
Wolfberry is a Chinese herb with potent medicinal properties to strengthen the eyesight. Wolfberry has been in use in China, for centuries, to protect the eye and to promote good vision.
Red Raspberry
Red Raspberry is a native European herb that is used to treat sore eyes. Their leaves are rich in vitamin C and are high in tannin content. This herb is used as eyewash for discharge.
Grape Seed
Grape seed is an important source of nature's most potent antioxidants - proanthocyanidins that are anti-inflammatory, antihistamine and antiallergenic, and they also act as free radical scavengers. Grape seeds helps vitamin C enter the body cells.
Chrysanthemum Flowers
Chrysanthemum flowers help reduce pressure build-up in the eye. Steep chrysanthemum flowers in hot water, drink the beverage or use it to wash eyes in eye-wash cups.
Peppermint
Peppermint is an antioxidant which can clear vision.
Ginkgo Biloba
Ginkgo Biloba improves blood flow in the eyes. People with diabetes will have blood circulation problems and increased blood clotting tendencies. The small clots in the retinal area of the eye leads to poor vision. Ginkgo Biloba reduces the blood clots, increases blood flow and makes the red blood cells more flexible. The flexible red blood cells squeeze through the tiny blood vessels and help to carry more oxygen to tissues and cells.
Herbal treatment for a healthy vision is the best natural way to improve eyesight.
(https://vitanetonline.com:443/forums/Index.cfm?CFApp=1&Message_ID=2646)
---
What is the History and Health Benefits of Pycnogenol?



Date: March 24, 2012 07:51 AM
Author:
Darrell Miller (dm@vitanetonline.com)
Subject: What is the History and Health Benefits of Pycnogenol?

What Are The Health Benefits Of Pycnogenol?
Pycnogenol is a name of a product which is prepared from a tree French Pine also known as French Maritime Pine. Pycnogenol is a trademark name sold as a nutritional supplement. This supplement is mainly used for asthma and a condition known as chronic venus insufficiency. It is a water extract of the bark of the French Pine found in the coastal south west of France. Pycnogenol contains unique flavonoid compounds in high concentration. These compounds at such high levels of concentration have proven to be useful and beneficial on inflammation, cancer, Alzheimer's disease, diabetes, erectile dysfunction, aging and healing of wounds.
History and Discovery of Pycnogenol:
Pycnogenol is a very powerful antioxidant made from a combination of natural antioxidants and phytonutrients. Since it is biologically made it is technically a bioflavonoid. A French scientist by the name Professor Masquelier gave the name Pycnogenol which is a scientific name for the oligomeric proanthocyanidins (OPCs) as well as other bioflavonoids. Pycnogenol is an extract from the French Maritime Pine and grape seed extract. Professor Masquelier along with a Swiss broker Horphag made attempts to commercialize Pycnogenol. Horphag without the consent of Masquelier registered the name Pycnogenol as a patent in the year 1990 which came under the ownership of Horphag in the United States. This caused severe legal disputes in the US. Horphag made huge profits from the intellectual property of Masquelier. This wonderful antioxidant was discovered by Jacques Cartier in 1953. In his books Cartier mentioned about the benefits of pine and how it cured and healed chronic diseases. Professor Masquelier discovered Cartier's book and recognized the benefits of these medicines which were rich in bioflavonoids.
Health Benefits of Pycnogenol:
Pycnogenol is a very powerful antioxidant which helps in regulating certain types of acids that gets absorbed in the human body through chemicals and free radicals. Antioxidants help in improving heart health and prevent cancer. Brain diseases like Alzheimer's can also be prevented with the use of Pycnogenol. It prevents the body from absorbing the toxic elements which are responsible for the development of brain diseases. It works as a good preventive tool. Pycnogenol also helps people who suffer from heart disease, which is a very common disease worldwide. It reduces swelling due to heart disease and helps in regulating the blood pressure. Pycnogenol also assists in reducing blood sugar levels in type ll diabetes, administered along with the anti-diabetes drugs.
Fight Inflammation
The anti-inflammatory and anti-oxidant properties of Pycnogenol are beneficial in treating asthma. It also improved the tolerance to chemotherapy in cancer patients. Pycnogenol works well as an anti aging product along with Vitamin E, and reduces wrinkles.
Pycnogenol is available in the market in different supplement formulas containing about 20mg to 100mg of Pycnogenol. It is the most extensively researched product and has also passed a number of safety tests. Tests have proved that consuming Pycnogenol at higher dosage for longer periods is safe though there are a few minor side effects. These side effects are gastro intestinal discomfort, nausea, dizziness and headaches. If consumed with certain drugs it can cause major side effects due to drug interactions. Pycnogenol is a great antioxidant supplement which helps in protecting and healing the body from harmful chemicals. Before taking Pycnogenol daily as a supplement it is recommended to consult physicians who can advice on the ideal dosages.
(https://vitanetonline.com:443/forums/Index.cfm?CFApp=1&Message_ID=2616)
---
Free Radicals And Cancer, How Do I Combat Free Radicals?



Date: October 12, 2011 01:09 PM
Author:
Darrell Miller (dm@vitanetonline.com)
Subject: Free Radicals And Cancer, How Do I Combat Free Radicals?

Free Radicals Overview
Free radicals, just the very sound of those words are so dreaded in so many consultation clinics around the country today, this substance has mainly been linked to cancer and its proliferation but what else is there to know about free radicals and cancer. This is what we will be looking at as we go along this article. These free radicals are organic molecules which are primarily the cause for aging, damaged tissues, and a variety of diseases. The main property that causes them to bind with other molecules in the body there by causing damage is because it is unstable. This is the non-stop process that these molecules will do, destroy cells, takes away its vigor and initiate this pro aging process. In a way it is the natural order of things, our world is filled with so many unstable molecules and just like us, there survival instincts kick in and they have to keep stable. Outside the body, that's all good, no harm for us, but when the same process occurs inside that's where our own survival instincts come in and helps us think of ways to stop this process of degeneration. With this degeneration process of cells being damaged, it is not far fetch to see these free radicals as the cause of some disease most especially Cancer.
Cancer
Cancer has been a close second as the top killing disease in America for the past few years now, 2011 is not over yet so there is no ranking out but my guess is, the top 2 will most likely be the same with number one still being heart disease. Cancer is basically characterized by out of control cell growth. There are many classifications of cancer and one thing remains constant, it is characterized or named based on what type of cells it began to damage to cause the eventual cancer. For many of us out there what we do not want to here are malignant tumors in the body and this can occur based on 2 things, when cancerous cells spreads around the body through the bloodstream which is often referred to as an invasion process and the second is when the cancerous cells divide and grow leaving tissues metastasized in a process called mestastasis. Tumors grow and uncontrollably which are lumps of masses that interfere with our normal bodily functions and causes systems to crash like our digestive and nervous systems just to name a few.
The Answer:Antioxidant
Antioxidants has been well known to be one of the best ways to fight cancer, present in many foods, these molecules does its handy work against cancer by going to the source. More research needs to be done in its healing effects but as an effective treatment it has been proven to be an integral part in minimizing further proliferation of damaged cells. Antioxidants have been shown to have an amazing characteristic against free radicals and that it plays an integral role in killing these cell damaging molecules in the body.
List of antioxidants:
This by far a complete list, but it will get you get started with an antioxidant program to help prevent disease caused by free radical damage.
(https://vitanetonline.com:443/forums/Index.cfm?CFApp=1&Message_ID=2502)
---
Here are recommendations made by Dr. Oz.



Date: September 22, 2011 12:47 PM
Author:
Darrell Miller (dm@vitanetonline.com)
Subject: Here are recommendations made by Dr. Oz.

FYI - Here are recommendations made by Dr. Oz. See in blue the NOW Foods options.
1. Vitamin D:
- The only nutrient that's also a hormone
- 60% of Americans are deficient
- Helps immunity and cancers, especially colon cancer
| | | | |
| --- | --- | --- | --- |
| item# | description | size | UOM |
| 0357 | | 180 | LOZ |
| 0358 | | 120 | LOZ |
| 0363 | | 90 | SGELS |
| 0364 | | 180 | SGELS |
| 0365 | | 180 | SGELS |
| 0366 | | 360 | SGELS |
| 0367 | | 120 | SGELS |
| 0368 | | 120 | VCAPS |
| 0370 | | 2 | OZ |
| 0372 | | 120 | SGELS |
| 0373 | | 240 | SGELS |
| 0375 | | 360 | SGELS |
| 0377 | | 240 | SGELS |
| 0380 | | 2 | OZ |
2. Melatonin
- Take if not getting enough sleep
- 3 mg
- Take 2 hours before bedtime
- You should see a change in your sleep pattern within 1-2 weeks
| | | | |
| --- | --- | --- | --- |
| 3255 | | 60 | CAPS |
| 3256 | | 60 + 60 | TWIN |
| 3257 | | 180 | CAPS |
| 3258 | | 90 | LOZ |
| 3259 | | 180 | LOZ |
| 3261 | | 2 | OZ |
| 3262 | | 100 | TABS |
| 3263 | | 250 | TABS |
| 3555 | | 60 | CAPS |
| 3556 | | 180 | CAPS |
3. Alpha Lipoic Acid
- Increases energy
- Slows the aging process
- Helps with diabetes that affects 80 million Americans
| | | | |
| --- | --- | --- | --- |
| 3040 | | 60 | VCAPS |
| 3041 | | 120 | VCAPS |
| 3042 | | 60 | CAPS |
| 3043 | | 120 | CAPS |
| 3045 | | 120 | VCAPS |
| 3046 | | 60 | VCAPS |
• 400 mg 3 times a day
• keeps immune system strong
• take as soon as symptoms develop
• fights respiratory infections
• NOW Foods Air Defense contains a patented form of Andrographis plus other lung supportive ingredients. a GREAT formula for seasonal health and the frequent traveler.
| | | | |
| --- | --- | --- | --- |
| 4591 | | 90 | VCAPS |
| 3372 | | 90 | VCAPS |
(https://vitanetonline.com:443/forums/Index.cfm?CFApp=1&Message_ID=2452)
---
Why Should I Be Taking A Vitamin B-Complex?



Date: February 03, 2011 12:18 PM
Author:
Darrell Miller (dm@vitanetonline.com)
Subject: Why Should I Be Taking A Vitamin B-Complex?

Vitamins are vital to life. They are essential organic nutrients that are required in very small amounts. Each vitamin is responsible for a certain metabolic function. Vitamins, except for Vitamin D, are not synthesized by the human body and thus are essential nutrients that must be provided through diet or supplements. Vitamins have two categories based on their solubility, the water – soluble and the fat – soluble. Water – soluble vitamins comprise of the B – complex vitamins, vitamin C and choline. On the other hand, the fat – soluble ones are vitamins A, D, E and K. In this article, we will focus on vitamin B – complex which are water soluble.
Vitamin B – complex include thiamine, riboflavin, niacin, pyridoxine, folate, cobalamin, biotin and pantothenic acid. These vitamins are crucial to many biologic processes:
Vitamin B-1 or thiamine is plays a role in energy metabolism and nerve functioning that is associated with muscular movement.
Vitamin B-2 or riboflavin also acts as a coenzyme in the release of energy from nutrients just like thiamine.
Vitamin B 3 or niacin is also very important in energy metabolism, specifically in glycolysis and tricarboxylic acid (TCA) cycle.
Vitamin B5 or pantothenic acid is involved in the normal growth and development of cells.
Vitamin B6 or pyridoxine acts as a catalyst in protein metabolism. This is essential in the development of nerve cells and normal functioning of the nervous system.
Vitamin B7 or biotin aids the transfer of carbon dioxide from one compound to another. It also assists the body to make hormones.
Vitamin B9 or folic acid helps maintain a healthy DNA and is required in the production of red blood cells (RBC).
Vitamin B12 or cobalamin is important in the growth and development of tissues and organs. It is also needed in the production of RBCs and nervous system functioning.
These vitamins are found almost in all foods, yet no one food is a perfect source of all these essential vitamins. Fruits and vegetables, cereals, meat and dairy products are great sources. Experts suggest that it is always best to consume vitamins from food sources. However, deficiencies may be rampant if you would just depend on dietary sources. These vitamins work hand in hand that an insufficiency in any B vitamin may result to poor functioning of any or all of the other B vitamins even if they are in good supply. Good thing, vitamin B – complex is made available to supplement the diet. These supplements come in capsule or tablet preparations. Inadequate levels of B vitamins may cause a feeling of weakness, tingling sensation and numbness in both upper and lower extremities, muscle cramps, hair loss, nail brittling, abdominal pain, depression, anemia, poor growth and development in children, and birth defects. As mentioned above, B vitamins are water – soluble. This means that the body cannot store this kind of vitamin except for vitamin B12 and any excess will be readily excreted in the urine. That's why for those who are taking vitamin B – complex, it is safe and normal to have a bright to dark yellow – colored urine.
(https://vitanetonline.com:443/forums/Index.cfm?CFApp=1&Message_ID=2228)
---
A Good Vitamin Plan Is Essential To a Health Child To Help Fight ADHD



Date: December 21, 2010 06:19 PM
Author:
Darrell Miller (dm@vitanetonline.com)
Subject: A Good Vitamin Plan Is Essential To a Health Child To Help Fight ADHD

Have you known any child who is having difficulty staying focused and paying attention, difficulty controlling behavior, and hyperactivity or over-activity? This child is probably experiencing attention deficit hyperactivity disorder or ADHD. ADHD is a common childhood disorders and can continue through adolescence and adulthood. Researchers are not sure what causes ADHD, although many studies suggest that genes play a large role.
Like many other health conditions, ADHD probably is a result of a combination of factors. There has been no cure for ADHD yet palliative management is promising in reducing symptoms of ADHD and improving the child's well being and optimal functioning. These include medications, psychotherapy, training and education or a combination of these managements. In this article, we will be focusing on the natural vitamins that can help fight the exacerbation of ADHD symptoms which include:
1. Choline: Choline is a vital precursor to the production of neurotransmitters such as Dopamine and Acetylcholine. These nervous system chemicals are helpful in supporting concentration, alertness, and memory.
2. Zinc: Studies show that children in ADHD categories have lower levels of zinc and clincal studies reveal that those children who supplemented with extra zinc along with traditional ADHD medications have reported improvement of signs and symptoms most especially hyperactivity and impulsivity. Foods high in zinc include Seafood, oysters, salmon, crabmeat, and, red meat like beef, lamb and pork, poultry such as turkey and chicken, dairy products, nuts, beans, fortified cereals, and whole grains.
3. Fish oil: Most Oily Fish contain omega-3 fatty acids With DHA. These chemicals can improve mental skills and enhance the child's ability to organize activities. Possible cause for the low fish oil status of the ADHD children may be impaired conversion of the fatty acid precursors namely Linolenic Acid and alpha-linolenic acid to their longer and more highly unsaturated products, EPA and DHA, which are fish oil fats. Fish high in omega 3 fatty acids include salmon, albacore tuna, herring, mackerel, trout, sardines, flax seeds, walnuts, butternuts and soybeans.
4. Magnesium: Magnesium can have a calming effect. The best thing about magnesium is that it is abundantly found in many foods. Low dietary magnesium levels could lead to anxiety, irritability, and/or restlessness. This mineral can also play a role in sugar metabolism, which is important when wanting to stabilizing moods and concentration. Magnesium, a calming mineral, can be found in foods like nuts, black beans, peas, seeds and ready-to-eat whole grain cereals.
5. Vitamin B-6: Vitamin B-6 is needed for normal mental development and is important in the synthesis of brain chemicals including dopamine , serotonin, and norepinephrine. A B-6 deficiency has symptoms of inability to concentrate, irritability, and short-term memory loss. Regular consumption of vitamin B-6 could help reduce behavioral issues in a ADHD child. Good sources of B vitamins are milk, fish, eggs, yeast, green-leafy vegetables and cereals. Oranges are a great source of vitamin C and can improve our mood.
These are some of the natural vitamins that we find in our food. A good multiple vitamin supplements with iron can be safe and effective.
If you Suspect your child has ADHD, whats stopping you from getting him or her on a supplement plan today?
(https://vitanetonline.com:443/forums/Index.cfm?CFApp=1&Message_ID=2211)
---
Control Depression And Appetite With 5-HTP



Date: March 05, 2010 12:21 PM
Author:
Darrell Miller (dm@vitanetonline.com)
Subject: Control Depression And Appetite With 5-HTP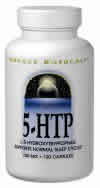 It has become a national obsession to find a quick fix for obesity. In the long run, prescription drugs have not proven to be safe or effective. Additionally, just about all diets fail. There have been some natural supplements that have been found to be both beneficial and safe. One of the most promising of these supplements is griffonia, which is extremely high in 5-hydroxytryptophan, which is also referred to as 5-HTP.
Considerable research has been done on 5-HTP as to its safety and use in weight loss and depression. 5-HTP is made from tryptophan, which is a natural amino acid that is found in foods. Tryptophan is an essential amino acid, meaning that it cannot be produced within the body. Therefore, it must be obtained from food, specifically, proteins. 5-HTP is convereted to an important monomine neurotransmitter called serotonin within the liver and brain. Neurotransmitters are chemical messengers that transmit signals between neurons in the brain. Serotonin, which is a neurotransmitter that closes the gap between neurons, is essential for many bodily functions.
It is believed to play a role in both depression and obesity. Unlike serotonin alone, it can cross the blood-brain barrier. This makes it possible for the brain to manufacture more serotonin. 5-HTP may actually help to promote the production of serotonin, which makes more available in the body. Research has determined that increasing amounts of 5-HTP can help deal with weight loss and depression. 5-HTP is made from tryptophan, which is a natural amino acid that is found in foods.
5-HTP may be able to revolutionize the treatment of emotional and physical problems that are related to the lack of serotonin. This amino acid has been used effectively in Europe for decades. Recent clinical studies that therapeutically administered 5-HTP confirmed that this supplement is effective in treating depression, fibromyalgia, binge eating, chronic headaches, and insomnia.
Recent research determined that a group of women given 5-HTP ate less than those women who were given a placebo. Weight loss through appetite control was linked to the intake of 5-HTP. Women who took 5-HTP over a five week period lost an average of three to four pounds. Other studies on humans have produced the same results. It seems that 5-HTP provides a feeling of fullness, causing women to eat less.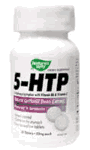 Depression has been linked to low levels of serotonin. 5-HTP has been shown to improve mood swings and depression by elevating serotonin levels in the body. One study compared 5-HTP supplementation with the use of Prozac, which works by increasing serotonin levels in the brain. In both cases, there was fifty percent improvement in depression. However, those who were taking 5-HTP showed a higher tolerance for the treatment and had a lower failure rate.
Those suffering from obesity and depression may be helped by the use of 5-HTP. This natural supplement may be able to help reduce the appetite and improve moods. 5-HTP acts as an alternative to prescription drug therapy, which is well-known for the adverse side effects that it provides. It is important to consult your health care provider before using this, or any other supplement. For more information on the many beneficial effects provided by 5-HTP, please feel free to contact a representative from your local or internet health food store.
(https://vitanetonline.com:443/forums/Index.cfm?CFApp=1&Message_ID=2129)
---
How to Manage Migraines Naturally: Magnesium - Feverfew - Butterbur - Ginger



Date: December 21, 2007 10:41 AM
Author:
Darrell Miller (dm@vitanetonline.com)
Subject: How to Manage Migraines Naturally: Magnesium - Feverfew - Butterbur - Ginger

Before you can understand how to manage migraines naturally, it is necessary to understand exactly what they are and how certain treatments could work. It is not generally known that the word 'migraine' means 'half the head' because it frequently hurts only on the right or the left of the head of sufferer. Some people with migraines do feel pain on both sides at once, although this is not generally the case.
A migraine occurs in stages which are activated by fluctuations in the hormone content of the blood. The 'aura', when you see spots and flashing lights in front of your eyes, is the first stage of a migraine attack, and during this time the blood vessels in your neck and head are contracting. You could also find it difficult to concentrate and your fingers could feel cold. At this point they do not have the headache that starts when the blood vessels begin to dilate.
Rather than the contracted blood vessels slowly returning to normal, your hormones have an excessively strong reaction, and cause them to dilate rapidly and become much wider than they should be leading to a severe headache due to pressure on the nerves. Different hormones can be involves with each attack, and the range of effective natural treatments reflect this fact. During this period, your brain could swell slightly, your muscles can tense up and other things can happen to the chemical and hormonal balance of your body. That is why some herbal treatments work for some but not for others, and different people find different treatments effective for them. What works for you might not work for somebody else if their migraine has a different cause. Basically, though, migraines occur in two phases, one being associated with an excess of hormones and the other with a shortage.
It is not easy to live with a migraine since it can be completely debilitating. Some just have a severe headache, while others are affected for days at a time. The headache can become before and after the onset of the shimmering lights and other optical effects that are generated by the brain. It would certainly be useful if those prone to migraines had one or more of the possible natural remedies to hand since there is rarely time to seek to seek professional medical help once the migraine begins, and through the use of natural remedies a potentially bad attack could be nipped in the bud, and at least its effect on you reduced.
MAGNESIUM
Magnesium is common in green leafy vegetables such as spinach and cabbage, whole grains, nuts and seeds. It is an essential mineral for human biochemistry, and is also needed with calcium for healthy bone development and maintenance.
Magnesium is a muscle relaxant, and relaxes the muscles of the blood vessels helping them to relax their dilatancy that cause the migraine pain. It is also useful to help the immune function, reduces blood pressure (by the same blood vessel relaxing mechanism) and also the rhythm of your heart. Magnesium therefore provides you with many health benefits, and though the western diet is not generally deficient in magnesium, some areas can be and a magnesium-containing supplement will not do you harm.
However, particularly high dose of magnesium can lead to nausea, diarrhea, low blood pressure and many other unpleasant side effects, so do not take more than the RDA (recommended daily allowance) in your supplement. Many studies have confirmed its effectiveness in reducing the symptoms of migraine, but not all studies have been successful. However, the condition is so debilitating to so many people, that it should be tried although not in excess. Make sure, however, that your doctor is informed since it could interfere with other medication you are taking for your migraine.
Riboflavin, vitamin B-2, is also believed to useful in reducing the duration and frequency of migraine attacks, working in much the same way as magnesium. It is known that there are many cases of people who suffer from vitamin B-2 deficiency also suffering from migraines, and a riboflavin supplement is also worth trying if you are a consistent victim of this condition.
FEVERFEW
Feverfew is the best known of the herbal remedies for migraine, and has been used for centuries in the treatment of fevers, headache, migraine and other painful conditions such as arthritis. The active ingredient is parthenolide, an anti-inflammatory that is also an anti-hyperalgesic, and that would explain its effect on reducing the pain. It also blocks lipolysaccharide-induced osteolysis by suppressing the activity of a eukaryotic transcription factor protein known as NF-kappaB that can cause a number of immune response problems, including inflammatory conditions such as arthritis, hence its use to relieve that condition.
Its effect on migraines could be explained by this activity in repressing the inflammatory response to certain stimuli that could be brought about by hormonal activity. Because it must be taken for a few weeks before the actual problem arises in order to be effective against it, feverfew is not effective to treat an existing attack, but to prevent future attacks. Double blind studies have proved its effectiveness in many tests, but not in all. However, if you take feverfew as a regular supplement in you diet, you might never have to try magnesium or vitamin B-2 supplements.
Some people swear by the leaves of feverfew, eating one per day which is easy way to take it. It is important, however, that you do so regularly, since it can take for up to 6 – 8 weeks for you to notice a reduction in your attacks. Don't give up after 5 or 6 weeks, but continue, since the results will be well worth it. If you stop for a week or two you will have to start all over again. You might get a sore mouth and perhaps mouth ulcers to start with, but these will eventually go once your body is used to it.
You are probably best not to take if you are pregnant since it could cause you to abort. Otherwise, however, it has been shown to be effective in many severe cases. Feverfew is bitter, and can be used as a tea with other herbs, such as rosemary, lavender and sage. If you are taking warfarin, aspirin or other blood-thinning drugs, see your doctor first, and the same is true of NSAIDs (non-steroidal anti-inflammatory drugs). If you are taking these for arthritis, the feverfew itself might be more effective!
If you are taking feverfew as a supplement using commercially available dried leaf then the recommended dosage is around 125mg of the dried leaf. It should contain at least 0.2% of parthenolide (0.25mg/daily), although other studies have indicated that a total of 0.7 mg parthenolide a day should be taken (100mg at 0.7%). Parthenolide is unstable so don't take it after its sell by or best by date.
BUTTERBUR
Butterbur is also useful in the treatment of migraines. The active ingredient here is petasin, a sesquiterpene ester that also has anti-inflammatory properties, all though it works in a different manner to feverfew. Here, it inhibits the activities of leukotriene generation in neutrophils and eosinophils, which indicates that it also possesses anti-allergenic properties that could help asthmatics that also suffer from migraines. It does not prevent the release of histamine, but does appear to reduce smooth muscle spasm.
You should never take the raw herb, only the extract, because it contains alkaloids that can harm you. The butterbur extract, however, is a perfectly safe supplement and found effective by many people in the treatment of migraine.
GINGER
If your migraine is at the front of the head, then you should try ginger. Unlike feverfew, ginger works on a migraine as it is occurring, and improvement can be achieved for a bad migraine within half an hour. In fact if, like many people, you can feel a migraine coming on, half a teaspoon of freshly ground ginger can stop the pain before it starts.
Many herbal treatments for migraine include a combination of some of the above remedies, and many people swear by them. However, migraine treatment is very personal, and you should use what works best for you. If you are also taking other medical treatments however, please make sure that you refer to your physician before using any others, and that includes herbal remedies or supplements.


--
Migraine support available at Vitanet, LLC &reg


(https://vitanetonline.com:443/forums/Index.cfm?CFApp=1&Message_ID=1678)
---
Hyaluronic Acid Double Strength 100mg – w/ Proline, Alpha Lipoic Acid & GrapeSeed extract.



Date: April 04, 2007 09:38 AM
Author:
Darrell Miller (dm@vitanetonline.com)
Subject: Hyaluronic Acid Double Strength 100mg – w/ Proline, Alpha Lipoic Acid & GrapeSeed extract.

Hyaluronic Acid has emerged as one of the most significant anti-aging supplements in the natural products industry. As a mucopolysaccharide that occurs naturally within the human body, the highest concentrations of Hyaluronic Acid are found in the skin, eyes, and articular cartilage. Hyaluronic acid works by absorbing water within the body, which in turn supports the formation of effectiveness of the gel-like matrix that protects healthy cell structures from dehydration and free radical damage. Ongoing studies continue to suggest that it may help support some of the body's most vital functions.*
Strong, Healthy Joints
At birth and well into our youth, the human body produces ample amounts of Hyaluronic acid. These levels decline, however, based on our physical activity levels, dietary habits, and other hereditary and environmental factors. Hyaluronic acid is a key component of synovial fluid and cartilage, and serves as one of the body's most vital natural lubricants. Joint structures lack blood vessels, and there for relay on Hyaluronic acid to transport fluids and nutrients. Many structural and articular challenges have been traced back to insufficient Hyaluronic levels.
Wrinkles and Fine Lines
Healthy, wrinkle-free skin requires a constant supply of water. Without enough, dermal cells located deep below the skin's surface can becomes deprived of the compounds they need, thus leaving the skin dry and dehydrated. Hyaluronic acid attracts and binds large amounts of water at the cellular level to ensure that the skin has everything it needs to remain smooth, elastic, and youthful-looking.
Some published reports suggest that a child's ability to produce abundant amounts of Hyaluronic acid may explain why they heal so quickly, often without permanent scarring. Because of the many roles it plays within the body's connective and epidermal tissues, Hyaluronic acid is becoming more and more accepted as a way to help encourage the body's natural wound-healing processes.
Vision and Eye Health
In addition to cartilage and synovial fluid, the eyes contain some of the body's highest concentrations of Hyaluronic acid. In fact, the vitreous humor (the Eye's Core) is made up almost entirely of Hyaluronic acid. This gel-like structure absorbs shock, supports vision, and protects the retina from being damaged. It is believed that many common vision and ocular problems may be a result of poor Hyaluronic acid production during adulthood.*
Each Vcap contains 100mg of Hyaluronic acid, along with Alpha Lipoic Acid, standardized Grape Seed Extract, and pharmaceutical grade L-Proline for support. Compare Now's 100mg formula to some 50mg formulas that do not include supporting antioxidants for the same price, and the choice is clear!


--
Let Vitanet Help you Look, Feel and Live Healthier with Hyaluronic Acid


(https://vitanetonline.com:443/forums/Index.cfm?CFApp=1&Message_ID=1504)
---
What are you really Getting?



Date: August 21, 2006 05:20 PM
Author:
Darrell Miller (dm@vitanetonline.com)
Subject: What are you really Getting?

Supplement labels can be confusing!
The list of ingredients on some supplement labels can tax the mind of even a Ph.D. in nutrition!  What's worse, although labeling laws exist to counter misleading and non-uniform labeling, confusing and deceptive labeling, confusing and deceptive labeling practices continue to abound.  Here's some help to aid you in making better sense of supplement labels.
1.Begin at the Bottom
The supplement facts panel on the label of every nutitional supplement sold in the U.S. tells you about active ingredients in a product. Before analyzing this information, look beneath the panel, where the OTHER INGREDIENTS are listed.  Here, at a glance you can begin to spot a questionable product.  Synthetic colors, flavors, preservatives, or the absence of certain information, are early warning signals. 
Poor Label

Good Label

1.other ingredients: Cellulose, stearic acid, sucrose, sodium, silicoaluminate, talc, titanium dioxide, mineral oil, FD&C red #40, FD&C yellow, aluminum lake, polysorbate 80.

other

ingredients: Cellulose(capsule), vegetable magnesium state, silica.

this

product contains no gluten, wheat, yeast, eggs or dairy, no synthetic colors or flavors , and no toxic levels of lead or other heavy metals.
Lot# 123456

Expires: 01/08 or use by: 01/08
Other Ingredients: supplements can be natural only by degree, since their manufacture often requires the use of binders, flowing agents and other items.

 

Such materials may come from natural and artificial sources. They must be listed in descending order by quantity.
Contains No / May Contain:

 

Sometimes, supplements are derived from sources that could cause reactions in allergic individuals (

eg

. Soy, shellfish).

 

Better labels tell you which allergens are absent, as well as those which may be present.
Expiration date & lot Number: shelf life varies fro different supplements, but most will diminish in potency and quality over time.

 

Better labels provide a USE BYE or EXPIRATION date.

 

They also note a LOT NUMBER for identifying product origin (for tracking any product related problems).
2.Directions, Dose & Value
Poor Label

Good Label

DIRECTIONS: Take 6 tablents daily, two with each meal.
Directions: Though not required on labels, directions tell how and when to take supplements.  This is important because timing your doses can affect absorption. In general:
<![if !supportLists]>· <![endif]>Vitamins are best absorbed when taken with food, and in divided doses throughout the day.
<![if !supportLists]>· <![endif]>Fat-soluble vitamins (A,D,E,K) require dietary fat for absorption, so are best taken with meals.
<![if !supportLists]>· <![endif]>Many minerals can be absorbed effectively at any time.
<![if !supportLists]>· <![endif]>Most herbs, probiotics, amino acids & proteolytic enzymes (not digestive enzymes, which should be taken with meals) are best taken on an empty stomach.
Poor Label

Good Label

Supplement facts

serving size 3 tablets
servings per container 20
% DV (Daily Value)

Supplement facts

1. Serving Size 2 Tablets

2. Servings per container 30

3. % DV (Daily Value)
1. Serving size: SERVING SIZE is required on labels. It recommends the number of tablets, capsules, spoonfuls, ect. Taken at one time.  Be ware that a serving is not necessarily the total recommended daily amount.
<![if !supportLists]>2. <![endif]>Cost-Effectiveness: To determine, first find the SERVING SIZE.  Then read the directions to see how much servings are suggested daily.  Finally, divide the number of servings needed into the number of SERVINGS PER CONTAINER.
Example: Assuming the two bottles above have the same ingredients and cost. The product on right offers more servings, and is a better buy. Product on left just has less nutritive ingredients, or more filler, in each pill.
<![if !supportLists]>3. <![endif]>% DV (Daily Value): The daily value of a nutrient represents the amount expected to meet the daily needs of an "average" healthy person.  On labels, % DV indicates provided by one serving.  DVs have not been established for herbs, essential fatty acids and other nutrients.
Note: Many experts in nutrition think that suggested DV levels for some nutrients are far too low to optimize health.  This is why certain ingredients may be present at greater than 100% DV levels.
3.Games Labels Play
There is no free lunch in the world of supplements.  A bottle that costs less probably contains less – either fewer nutrients, or less effective forms of nutrients.  Educate yourself; compare ingredient amounts, forms and sources, and watch out for labeling tricks such as these.
"Padding" the label
"padding" the label is a common way for supplement marketers to make their ingredients list look more complete and beneficial than it really is.  Padding methods include:
Poor Label  amount per serv.

Good Label  amount per serv.

1.CoQ10……….1000mcg

2.Oat Bran………20mg

   Oat fiber……….1mg

3. Oat flavonoids…25mcg

1. CoQ10………….50mg
Pixie Dust:

 

Adding useful ingredients in therapeutically useless amounts. Some brands use tiny amounts of nutrients just to get the ingredient on the label.

 

Learn how much nutrient is required, and be watchful of inappropriate measurement sizes. (See Weights & Measures below.)
Example: CoQ10 useful range is 30mg to 400mg (milligrams.)  product on left provides 1000mcg  (microgram) of CoQ10, the equivalent of just one mg!  product on right provides a beneficial 50mg.
Sounds Good:

 

Adding impressive but irrelevant ingredients, often in useless amounts, that are of no benefit to the formula.
Example: Whole grains such as oats are part of a heart healthy diet, but the product on left provides less than a pinch 20mg of oat bran.  Product on right includes no irrelevant ingredients in useless amounts.
Expanding Assets:

 

Separately listing the parts of a single ingredient to give the illusion of additional ingredients.

 
Example: Fiber and flavonoids are part of oats, not more ingredients.
The "Name's the Same" Game
A common trick is to provide unproven, weak or useless forms of familiar, good ingredients.  Buyer beware!
Poor Label  .

Good Label   .

Pygeum Bark Powder

Pygeum Africanum…..100mg

Pygeum Bark Extract

Pygeum Africanum (Standardized to 13% total sterols……….100mg
Example: Studies suggest that Pygeum bark standardized extract helps support prostate health.  Product on left uses unresearched powdered bark.
Proprietary Blend = "It's a Secret"
Some companies may hide the quantity and quality of their ingredients by calling their formula  a "Proprietary Blend."  This term may allow manufacturers to use a lot of nutrient from a cheap source and very little from a good source without disclosing how much of each you are actually getting. 
This deceptive practice is legal—as long as the secret blend:
<![if !supportLists]>· <![endif]>Is labeled "Proprietary Blend" (or fanciful trademark name)
<![if !supportLists]>· <![endif]>Lists individual nutrients in descending order by weight
<![if !supportLists]>· <![endif]>Lists the total weight per serving
When you see the word "Proprietary," ask: "how relevant is the first or second ingredient?"  Sometimes, the most abundant ingredients are either fillers, or inexpensive, less effective forms.
Poor Label              amount per serv.

Good Label             amount per serv.

Special Proprietary Women's Blend

Alfalfa herb, Black Cohosh root, Chaste Tree berry, Dong Quai root, Licorice root………….350mg

Black Cohosh root

Cimicifuga Racemonsa (2.5% total triterpene glycosides)…….125mg

Chast Tree berry

Vitex agnus-castus (0.5% agnusides)………………..100mg

Dong Quai root

Angelica sinensis (5:1 extract)..75mg

Licorice root

Glycyrrhiza glabra……………50mg
Example: Legally, product on left could contain 99% alfalfa filler and only 1% of all the other herbs together! The Good Label tells all.
Hiding Outside the Box
Another clever way to hide the quality of ingredients is by listing them outside the Supplement Facts box, in the Other Ingredients section located beneath the box.  This section is usually intended for listing agents used in the tableting or encapsulation process.
Poor Label

Good Label

Other Ingredients: Cellulose, stearic acid, spirulina, lycopene, grape seeds.

Other Ingredients: Cellulose, vegetable magnesium stearate.
Example: Agents used in supplement manufacture (i.e. cellulose and stearates) should be listed under Other Ingredients.  Product on left also uses this section to list catchy sounding spirulina, lycopene, and grape seeds.  With no amounts listed, assume these ingredients are present in low levels that provide little value.  A supplement maker who is proud of a product's nutritive ingredients will fully disclose amounts within the Supplement Facts box not list these ingredients along with manufacturing agents in the Other Ingredient section.
4.Understanding Herbs
Herb Forms: Powders, Tinctures, Extracts
The form, preparation and concentration of an herb affects its potency and influences the herb's potential for therapeutic effectiveness.  the potency of all herb forms except standardized extracts are uncertain and depends on factors invisible to the consumer (i.e. soil quality, rainfall, seasonal climate, harvesting methods, storage methods and age).
            Know Your Plant Parts: Medicinal plants often have specific parts that are most effective therapeutically, such as the root for goldenseal, the leaf for raspberry, and the blossom for clover.  Products using irrelevant plant parts may cost less, but offer little or no benefit!
Powdered Herb
Often encapsulated or used as tea, powdered herbs are more likely than other forms to lose potency when exposed to air.  Fresh, high quality powdered herb may add therapeutic or nutritional value to a supplement.  Low quality powders may provide little benefit.  Look for expiration or "use by" dates.
Poor Label

Good Label

Saw Palmetto………..320mg

Saw Palmetto berry

Serenoa repens……320mg
Example: If the label doesn't say otherwise, assume the form of herb is powdered.  Better labels specify plant part and latin name (genus and species).  Sometimes a less effective species of a plant is used to save money.  Check to see if other related species may be equally effective.
Tinctures and Fluid Extracts
Tinctures contain the soluble parts of dried or fresh herbs, often extracted in a mixture of alcohol and water, vinegar or glycerin.  Tinctures are usually dispensed by drops. This form is more stable and thus has longer shelf life than powdered herb.
Poor Label

Good Label

Saw Palmetto berry

Tincture…………..320mg

Saw Palmetto berry

Serenoa repens 1:5 tincture, 40% alcohol………………..320mg
Example: Better labels specify tincture strength as a ratio.  Regular tinctures are made using 1 or 2 parts herb to 10 parts solvent, yielding strength ratio of 1:10 or 1:5.  higher potency tinctures (also known as fluid extracts) use more herb in less solvent, yielding stronger 1:3, 1:2, or even high strength 1:1 ratios.
Concentrated and standardized extracts
Concentrated or standardized extracts (solid, powdered, liquid) are generally prepared from evaporated herbal tinctures or teas.
Poor Label

Good Label

Saw Palmetto Berry Extract

..

……..320mg
Saw Palmetto berry standardized extract………..320mg

Saw Palmetto berry

Serenoa repens extract 5:1…………320mg

Saw Palmetto berry

Serenoa repens (standardized to 85%-95% fatty acids and sterals)………320mg
Concentrated extracts commonly use 4 to 8 parts of plant matter to make 1 part extract (4:1 to 8:1).

 

Some may use up to 200 pounds of herb to make 1 pound of finished product (200:1)!
Example: A better label tells you the concentration strength by noting the ratio of herb to extract.  This is often appears after the plant name.
Standardized Extracts are lab-analyzed to provide a verified amount of one or more nutritive ingredients.

 

In many cases, proportional amounts of other constituents are also present, retaining the natural "fingerprint" of the whole herb.

 

Standardized extracts are the most consistent, and often the most potent, form of an herb.

 

They are used in the majority of studies demonstrating therapeutic effectiveness.
Example: Standardized extracts provide a set percentage of an herb's researched nutritive ingredient.  Useless this percentage is noted on the label, the term "Standardized" is meaningless.
5.Beware of False Claims
Is it science of is it marketing?  To avoid being misled, question all claims on supplement labels as well as in advertisements.  Although government guidelines restrict the types of claims that manufacturers can legally use to promote their products, not all companies comply.  Many promises mount to little more than marketing hype.
Use common sense to decide if a claim seems realistic.  Be aware of emotionally charged, misleading language in advertising.
When doubt, contact the company and request information to support a claim.  Unbiased research and human studies are most relevant.  If the science seems legitimate, verify that the form and dose used in product match form and dose showing benefit in studies.
Weights & Measures

1 kilogram (kg) = 1000grams (g)

1 gram (gm) = 1000 milligrams (mg)

1 milligram (mg) = 1000 micrograms (mcg)

1 liter = 1000 milliliters (ml)

946 milliliters (ml) = 1 quart

30 ml = 1 fluid once

1 teaspoon, medical = 5 milliliters (ml)

1 tablespoon = 15ml = ½ fluid ounce

28.35 grams (gm) = 1ounce

1 kilogram = 2.2 pounds

Vitamin E

Measured in mg alpha-tocopherol equivalents 1 mg alpha tocopherol = 1.49 IU

Beta Carotene 1mg = 1667 IU

Vitamin A

1 RE (retinol equivalent) = 5 IU

1 RE = 6mcg of beta carotene

1 RE = 1mcg of retinol

Vitamin D

Measured in mcg cholecalciferol

1 mcg cholecalciferol = 40 IU


--
Buy Discount Vtiamins Vitanet &reg



(https://vitanetonline.com:443/forums/Index.cfm?CFApp=1&Message_ID=1353)
---
Vitamin B 6 - Two Stage Timed Release single supplement - NEW



Date: August 07, 2006 12:29 PM
Author:
Darrell Miller (dm@vitanetonline.com)
Subject: Vitamin B 6 - Two Stage Timed Release single supplement - NEW

It's About Time
Solaray has enhanced the value of single dose products through its Two-Stage, Timed-Release process, which is designed to release vitamins to the body over a long period of time.
How are the ingredients designed to release over an extended period?
The active ingredients (Vitamin B 6) are encapsulated in a small sphere, which helps to prevent the actives from being released until the sphere walls are broken down over a period of time in the digestive system. The time of release is dependent on the thichness of the sphere walls. This helps the ingredients (Vitamin B 6) to be slowly released over a period of time. These walls are very thin, allowing them to be broken down easily and also requiring as much as 30% - 50% of the formula to be the timed-release agents. Solaray two-stage, timed-release products are intended to provide a higher level of actives with a lower level of timed-release agents.
First Stage: Half of the active ingredients (Vitamin B 6) are intended to be released immediately.
Second Stage: The remaining active ingredients (Vitamin B 6) are intended to be gradually released over an extended period of time. The goal is to lead to more balanced and sustained levels of nutrients in the blood and ultimately, better cell utilization and overall benefit.
Available in 50mg 60ct, 100mg – 30ct, 60ct, and 120ct.
(https://vitanetonline.com:443/forums/Index.cfm?CFApp=1&Message_ID=1344)
---
Xanthones in Mangosteen Extract by Solaray 75 mg per pill



Date: August 05, 2006 12:24 PM
Author:
Darrell Miller (dm@vitanetonline.com)
Subject: Xanthones in Mangosteen Extract by Solaray 75 mg per pill

The Mangosteen fruit contains on of the highest concentrations of Xanthones and the Solaray Guaranteed Potency extract has standardized the Xanthones to deliver a powerful antioxidant punch for protection from scavenging free radicals. This product contains the extract from the peel of the Mangosteen fruit and has naturally occurring flavonoids, lactones and phenolic acids that provide additional antioxidant support. As a result, the ORAC value of Solaray Vitamins Mangosteen Extract is one of the highest (1750 ORAC Units!) we offer!

Supplement Facts:

Serving size 1 Vegetarian Capsule

Total Carbohydrate <1g Mangosteen (Garcinia Mangostana) (Peel 500mg extract) Guaranteed to contain 75mg Xanthones and 100mg Polyphenols)


--
Buy Discount Mangosteen and Solaray at Vitanet


(https://vitanetonline.com:443/forums/Index.cfm?CFApp=1&Message_ID=1342)
---
The healing power of borage oil



Date: June 19, 2006 01:27 PM
Author:
Darrell Miller (dm@vitanetonline.com)
Subject: The healing power of borage oil

Borage oil, extracted from the seed of the blue, star shaped borage flower, is gaining much attention by alternative health practitioners and main stream medicine alike for its profound medicinal properties. Whereas the oil is getting all the redit, it is actually the oil's active component, gamma linoleic acid (GLA), which has drawn the interest of researchers. The majority of the early studies done on GLA, dating back to the late 1940's, were conducted with the oil of evening primrose. For rezones cited in the title, more bank for the buck, borage seed oil is now thought to be s superior source of GLA compared to evening primrose oil. Other plants forms and food concentrates that contain appreciable amounts of GLA include black currant seed oil and spirulina.
Why GLA Supplementation?
A body with healthy biochemistry has the ability to produce GLA from the most essential fat linoleic acid. Linoleic acid is found most abundantly in the omega 6 family of oils, including safflower, sunflower, and corn oil. While it has been estimated that a majority of Americans and Europeans consume far to many omega 6 fatty acids in proportion to the beneficial omega 3 fatty acids (by approximately 10:1). Most biochemists agree optimal ratio of omega 6 to omega 3 fatty acids should be approximately 1:1. Despite the obvious over consumption of omega 6 oils rich in linoleic acid, some individuals lack the ability to convert linoleic acid to the much needed GLA.
As is the example with many of our modern day nutrient deficiencies, the adulteration of our food supply by today's processing methods has much to do with the faulty fat metabolism suffered by many. A prime example is the hydrogenation process utilized to convert liquid polyunsaturated oils into semi-solid, altered saturated fats for use as margarine and commercially processed foods. Hydrogenation is accomplished by subjecting the oils to temperatures in excess of 250 C, and bombarding them with hydrogen ions in the presence of the heavy metal nickel, which irreversibly changes the chemical structure of the fatty acid molecule from a healthful "cis" configuration to a dangerous "trans" configuration. When these products are eaten in excess they are known, in some cases, to block the enzymatic conversion of linoleic acid to GLA. In addition to the damaging effects of hydrogenation, certain essential fatty acid nutrient cofactor deficiencies may exist to further complicate the conversion. Vitamins pro-A, A, C, E, B-2, B-3, B-6, pantothenic acid, B-12 biotin and the minerals calcium, magnesium, potassium, sulfur and zinc are all involved in essential fatty acid (EFA) metabolism.
Particular interest should be given to those afflicted with diabetes, cystic fibrosis, asthma, alcoholism, multiple sclerosis. For a myriad of reasons, including cofactor deficiencies, these individuals lack the enzymatic ability to convert linoleic acid to GLA and must obtain a direct source of GLA for proper hormonal regulation. In addition, excessive consumption of animal fats containing acachidonic acid competes for the same metabolic pathways occupied by GLA, thus minimizing its biological action.
These potential negating effects can simply be diverted to consuming a food source or supplement containing GLA which bypasses any previously necessary enzymatic conversion and floods the metabolic pathways with beneficial GLA. Nutrient deficiency should also be addressed. Here lies the true power of GLA.
Prostaglandins, biochemical regulators
Whereas GLA is the power, the prostaglandins deliver the punch in this biological equation. Just as linoleic acid is normally converted to GLA, GLA is further converted into the prostaglandin E1 (PGE1). Many of the benefits derived from GLA supplementation are a result of the hormonal regulatory action of the prostaglandins. Just like the "parent" precursors they are made from, the hormone-like prostaglandins orchestrate a host of important biochemical activities. Their general regulatory effects include the control of arterial muscle tone, sodium excretion through the kidneys, blood platelet "Stickiness," inflammatory response and the immune function, just to name a few. The list may be endless as scientists continue to discover the regulating effects of prostaglandins. One way in which GLA has shown to decrease the probability of allergic and inflammatory conditions is by competing with arachidomic acid, which when left unchecked may potentiate a hyperimmune response.
Healing Power
As a result of the powerful regulating effects derived from the conversion of GLA to healthful prostaglandins, borage oil and other GLA supplements have shown to be beneficial in the treatment and relief of many classic and modern day health problems. The disease of diabetes, cystic fibrosis, asthma, multiple sclerosis are thought to be helped by bringing about a balance in an otherwise faulty fatty acid metabolism. According to a study released in the journal diabetes care, supplementation with GLA has shown promise in the reversal of diabetic neuropathy (a condition where the nerves degenerate and symptoms of pain and numbness follow). The study concluded that all diabetics should be considered for dietary protocol of GLA. Other conditions shown to benefit include high blood pressure, high cholesterol, skin conditions, arthritis, allergies, weight loss, improved behavior of hyperactive children and increased strength of hair and nails. Cited in the book, Super Nutrition For Menopause, written by the renowned nutritionist Ann Louise Gittleman, is one of the most popular applications of GLA supplementation in the relief of menstrual pain. Sufferers use a maintenance does up to the seventh day prior to menstruation, then double the dose for the duration of their menstruation. Dietary restrictions of meat, dairy and eggs during this time has also shown to compliment this regiment. Many would agree with Ms. Gittleman's credo in allowing mother nature to cure our ails before relying on synthetic drugs which often come with side effects.
More Bang for the Buck
Now comes the challenge of acquiring a GLA supplement suited to meet your needs. With the help of the information below you may maximize your desired result while at the same time stretching your dollars. Lets take a look at the facts. We will limit out narrative to the tree most popular forms of GLA supplementation: 1) borage oil, 2) evening primrose oil and 3) black current seed oil. Potency is an important factor, as the higher the GLA content per gram, the more likelihood of greater biological activity. Borage oil contains 24% GLA, or 240mg per 1000 mg capsules. Black current seed oil contains 18%, or 180mg per 1000 mg capsule and evening primrose oil contains 10% GLA, or 100mg per 1000 mg capsule. While black currant seed may appear to run a close second to borage and have a slight edge on evening primrose, it contains a potent GLA inhibitor and should be considered last on the list. equally, if not more important than potency, is purity. Make it a practice not to purchase any oil product unless full disclosure of the method of extraction is printed on the label. If it is not, you may assume that the oil has been extracted in one of the following ways. Unfortunately, the popular use of the chemical hexane to extract oils is not required for disclosure. This method employs submerging cracked seed in a gasoline like substance (Hexane) and then slowly allowing it to evaporate off yielding 90% oil recovery. This is the most common method used to extract evening primrose oil because of the incredibly small, hard seed and low oil content. The second creative ploy is the claim that the oil has simply been extracted by a new high-tech method called supercritical fluid extraction (SCFE). This process "pregrinds" the seeds then subjects them to pressures of 6000 – 10000 psi in the presence of the gas CO-2. Under such intense pressure CO-2 gas becomes a liquid in which the seeds are submerged, ultimately yielding a 95% oil recovery. Look for oils that are labeled as "expeller pressed" without the damaging effects of light, heat and oxygen. The products should be contained in opaque (light resistant) bottles to protect them from the damaging effects of light. Optimally, you should find them in the refrigerated section of your local health food store. Due to the higher percentage of oil contained in the borage seed, as compared to evening primrose and black current, borage is typically priced well below the others making it the most potent and economical choice. All things considered an expeller pressed borage oil, contained in an opaque plastic bottle, may provide you the absolute best source of unadulterated GLA supplementation.
One company that provides such a product and always fulfills the quality requirements listed is Barlean's Organic Oils. Their organic flax oil and borage oils are available at VitaNet.


--
Buy Barlean's Organic Oils at Vitanet


(https://vitanetonline.com:443/forums/Index.cfm?CFApp=1&Message_ID=1316)
---
7-Syndrom Healing and 5-HTP



Date: June 07, 2006 03:49 PM
Author:
Darrell Miller (dm@vitanetonline.com)
Subject: 7-Syndrom Healing and 5-HTP

Boomer Breakthrough – Keeping in the Game
If there is not thing boomers need to manage, its chronic stress. That's because of its deleterious effects, which include accelerated aging and altered brain function. This month boomer breakthroughs will focus on 5-hydroxytryptophan or 5-htp, one of the most versatile and powerful anti-aging remedies. For starters, 5-htp is a more powerful antioxidant than either vitamin C or melatonin. This it deserves a place in ones daily vitamin regimen based on this fact alone. However, the better-known attribute of 5-htp is its stabilizing effects on the brain and nerves.
Mood, Anxiety and Depression
Chronic stress can lead to mood swings, anxiety, depression, poor memory, and reduced cognitive functions. Last month we recommended the Adaptogenic herbs Ashwagandha and Rhodiola as therapy for smoothing out periods of intense stress such as looming deadlines. For longer term stress supplementation with 5-htp is a better choice. That's because extended periods of stress reduce brain levels of serotonin. Supplemental 5-htp is produced from the African plant Griffonia Simplicifolia and has over 30 years of safety and effectiveness in clinical use.
How do you know if you have low levels of serotonin? Persistent anxiety is one key and insomnia is another. 5-htp, an intermediary metabolite of serotonin, has proven to be clinically effective in reducing these disorders. Weight gain and eating disorders also appear to be associated with low serotonin levels.
Serotonin the Antiaging Neurotransmitter
Serotonin, one of three major neurotransmitters, has a calming effect and helps keep emotions in check. It has been extremely helpful in lessening panic attacks, various phobias, suppressing appetite, and reducing aggression, anxiety, and pain sensation. And, it may be more effective in relieving mild depression than antidepressants. In a 1991 Swiss study, the effectiveness of 5-htp in alleviating depression was compared to a conventional antidepressant, fluvoxamine (Luvox). Patients were divided into two groups and given either 100mg 5-htp or 150mg of fluvoxamine three times a day for six weeks. At the end of the test period, the 36 5-htp patients showed a greater percentage of improvement than the 33 fluvoxamine patients.
Other studies have compared 5-htp with antidepressants such as chloripramine and imipramine. 5-htp was at least as effective if not more so than the conventional drugs. Moreover, 5-htp has no reported side effects, although some patients have experienced mild nausea when they first take 5-htp. If this happens, merely back off and reduce the daily dose to 50mg and gradually increase it over a four-day period.
5-htp has an advantage over its precursor amino acid L-Tryptophan (LT). it is more readily absorbed than LT and is immune to meals without reducing its effectiveness. 5-htp, unlike LT, is not shunted into niacin, melatonin, picolonic acid and other amino acids. Seventy percent of oral 5-htp ends up in the bloodstream, crosses into the brain and is directly converted into serotonin.
It's best not to combine 5-htp with antidepressant medications, although there have been no reports of adverse events. Suggested doses is 100mg 3 times a day or 200 to 200 mg taken at bedtime for insomnia.
Pain, Per-menopause and PMS
5-htp has additional benefits for boomers. It reduces hot flashes and is an effective anti-pain remedy. The concern over use of hormone replacement therapy (HRT) has led to interest in safe and effective methods of reducing hot flashes. Come anti-depressants (Prozac, ect.) have been effective in alleviating hot flashes in women with breast cancer or at risk of the disease. Increasing serotonin is the proposed mechanism by which this occurs. Serotonin in turn resets the brain's heat regulating system. 5-htp is effective at raising serotonin levels, is free of side effects, and is an effective substitute for anti-depressants.
Additionally, 5-htp has been clinically useful in reducing premenstrual dysphoric disorder (PMDD) symptoms such as sadness, hopelessness, self-deprecation, tension, anxiety, emotional instability, tearfulness, anger and irritability.
Migraine and fibromyalgia share a common root in serotonin and adrenal hormone (Cortisol) receptor function. Serotonin plays a role in maintaining pain thresholds, vascular constriction/dilation and maintenance of restorative sleep. It is also thought to disrupt pain signals and induce the activity of endorphins, the brains natural painkiller.
Italian researchers report in two clinical trials involving patients with fibromyalgia, that 5-htp (100mg 3X/day) significantly reduced fibromyalgia symptoms. These include a number of tender points, subjective pain severity, morning stiffness, sleep patterns, and anxiety.
Now offers 5-htp in three convenient doses; 50mg for starters, 100mg for maintenance, and 200mg plus 250mg tyrosine, Niacinamide and vitamin B-6 to stabilize adrenal function and help control minor pain.
Adapted from 7-syndrome healing: Supplement essentials for Body and Mind by Marcia Zimmerman and Jayson Kroner, 2006, Nutrition Solution Publications.
(https://vitanetonline.com:443/forums/Index.cfm?CFApp=1&Message_ID=1306)
---
Vitamin B-1, C prove Worthy Complementary Therapies



Date: March 31, 2006 06:30 PM
Author:
Darrell Miller (dm@vitanetonline.com)
Subject: Vitamin B-1, C prove Worthy Complementary Therapies

An increasing number of healthcare experts are calling for conventional and alternative treatments to be used together, an idea supported by a growing body of research. For example, British scientists found that taking one gram of supplemental vitamin C a day for 10 weeks helped 92 adults with asthma reduce the medication they needed for symptom control (respiratory Medicine 2006; 100:174-9). Inhaled asthma drugs have been associated with severe side effects, such as bone loss, cataracts and suppressed immunity. Increasing Vitamin Intake (in this case B-1) may also prove vital to people undergoing gastric bypass surgery, an increasingly common option for obesity. The December 27, 2005 issue of Neurology reported on a 35-year-old woman who suffered numerous difficulties after gastric bypass, including fatigue, confusion and an inability to coordinate eye movement. Her condition improved after she received 100mg of intravenous B-1 every eight hours.
Other supplement news:
Substance abuse –and the problems it causes-may be amenable to supplementation. At a meeting of American College of Neuropsychopharmacology (12/5), researchers claimed that hospitalized cocaine addicts experienced reduced desire for the drug after taking the supplement NAC (N-acetylcysteine); they said more study is needed. In another investigation presented at the same meeting, fish oil helped reduce anger among male substance abusers, possibly reducing the risk of aggressive behavior.
(https://vitanetonline.com:443/forums/Index.cfm?CFApp=1&Message_ID=1243)
---
Wake up! This is National Sleep Awareness Week!



Date: March 28, 2006 04:51 PM
Author:
Darrell Miller (dm@vitanetonline.com)
Subject: Wake up! This is National Sleep Awareness Week!

We live in stressful times. Maybe that's why more than 70 million Americans suffer from occasional sleeplessness, according to the National Institutes of health. Job related worries, marital and relation ship problems, even excitement about happy occasions—vacations or holidays—can all make it hard to fall asleep. Sleeplessness can also occur with jet lag, shift work, major schedule changes, even digestive problems.
Just turn on the TV and it's obvious there are millions of customers looking for products to help them get a good nights sleep. And Source Naturals has an array of natural, effective sleep support supplements.
NightRest: This bio-aligned formula combines the powerful properties of melatonin and GABA with additional amino acids and herbs.
Melatonin: A neurohormone used as a restorative for occational sleeplessness.
Nutrasleep: a Unique herbal-nutrient blend, including skullcap, passion flower, valerian and chamomile.
Theanine Serene: Features L-Theanine, derived from Green tea, Plus Gaba, Taurine, magnesium, and holy basil.
GABA: the chief inhibitory neurotransmitter in the brain, associated with mental states of calm and serenity.
L-Tryptophan: an essential amino acid, which helps support relaxation, restful sleep, and a positive outlook.
5-Htp: An intermediate to the conversion of tryptophan to serotonin, shown in clinical studies to support normal sleep cycles.
(https://vitanetonline.com:443/forums/Index.cfm?CFApp=1&Message_ID=1242)
---
Rutozym - Systemic Enzyme Supplement with Nattokinase



Date: February 22, 2006 05:08 PM
Author:
Darrell Miller (dm@vitanetonline.com)
Subject: Rutozym - Systemic Enzyme Supplement with Nattokinase

Choose all-vegetarian Rutozym for smoother blood flow, stronger blood vessel walls, and a pacified inflammatory response.

Take Control of Your Heart Health

Heart disease claims an American life every 34 seconds, making heart disease the leading cause of death in the United States. Not only men, but also one out of every two women are affected by heart disease and stroke.

According to the American Heart Association, misperceptions about the risks of cardiovascular disease for women still exist, even though 50 percent of people with heart disease today are women, and more women than men die of stroke. After menopause, women are even more likely to have heart attacks than men.

Because of today's standard of American fast-food diets and poor lifestyle habits, many people have high cholesterol and hypertension and suffer from circulatory disorders. People with excessive body fat are more likely to develop heart disease and stroke, even if they have no other risk factors. Obesity increases the strain on the heart, which contributes to coronary heart disease and can also make diabetes more likely to develop.

People in many other countries have somehow managed to maintain healthier hearts naturally. One reason may be the enzymes in their diet.

Nattokinase and Cardiovascular Health Experts credit much of Japan's reputation for the lowest heart disease rate to nattokinase, an enzyme in the fermented soy-based cheese called natto. Although a Japanese staple for over 2000 years, the sticky, odorous cheese is, needless to say, an acquired taste. Fortunately the advantage is in the enzyme, now available in Rutozym.

Hiroyuki Sumi, MD, a researcher of the Japan Ministry of Education, discovered the enzyme and its remarkable benefits while searching for a natural way to break down excess fibrin in the blood, a major cause of heart disease, stroke, senility and even sudden death. Pleased with how successfully it dissolved fibrin and improved blood flow, Sumi (affectionately known as "Dr. Natto") gave nattokinase its name.

Rutozym

In the 1980s when the story of systemic enzyme therapy was well underway, scientists invited Dr. Karl Ransberger, founder of the enzyme formula Wobenzym, to Japan to present his discoveries in enzyme research. The country's low rate of heart attacks and its dietary link to natto intrigued Dr. Ransberger. Eager to investigate its potential use in alternative healthcare, he carried several pounds of natto home to Europe. After years of testing, his research confirmed that nattokinase did, in fact, improve blood flow by removing cross-linked fibrin from the blood stream.

Based on his nearly five decades of experience with the proteolytic Natural Support for Cardiovascular Health (protein-splitting) enzymes in Wobenzym, Dr. Ransberger knew that an enzyme mixture would prove even more effective than a single enzyme formula. So, to the nattokinase he added two of the enzymes in Wobenzym known to normalize inflammation. Then he increased its total effect with a proprietary flavonoid complex. As a result, the formula not only improved blood flow, it strengthened the integrity of blood vessels and helped manage the body's systemic inflammatory response, promoting better overall health. Dr. Ransberger teamed up with Naturally Vitamins to further develop, test and perfect the Rutozym formula.

Today, Dr. Ransberger's legacy lives on through Naturally Vitamins' continuing research on systemic enzyme therapies. Most recently, Naturally began a 2003 clinical trial in Chicago to evaluate the benefits of Rutozym in heart patients. In cooperation with the leading manufacturer of Nattokinase in Japan, the trial will examine the effects of Rutozym on blood viscosity (thickness) and blood pressure. On completion, the results will be published in a peer-reviewed journal.

How Rutozym Works

Rutozym works by reinforcing your body's own enzymes. As the building blocks of life, enzymes make every chemical action in the body possible. Though you are born with thousands of enzymes, as time goes by your supply diminishes. Scientific research shows that replenishing your natural supply with systemic enzymes can support your body's immune functions and healing processes.

Rutozym is a plant-based systemic enzyme formula containing nattokinase. But it also contains other proteolytic enzymes and ingredients carefully blended to improve heart health and enhance your body's innate ability to heal. Rutozym contains the proteolytic enzymes bromelain (from pineapple) and papain (from papaya) known to effectively rebalance the body's inflammatory response. Rutozym also contains rutin to strengthen capillaries and other connective tissue, and white willow bark, which is often called "nature's aspirin."

While doctors often recommend an aspirin a day to help prevent heart disease and stroke, the daily use of Rutozym has no gastrointestinal side effects. With new research, the scope of Rutozym's benefits continues to increase. Supplement Facts

Serving Size: 2 Tablets
Servings Per Container: 60 amnt/serving %daily
Nattokinase (20,000 FU/gm) 25mg *
Bromelain (2,450 GDU/gm) 90mg *
Papain N.F. (2,400 USP Units/mgl) 100mg *
Rutin bioflavonoid Complex (rutosides & rutinosides) 120mg *
White willow bark extract (15% solicin/7% plyphenols) 100mg *


* Daily value not established.

Other Ingredients: Plant Fiber, Povidone, Modified Cellulose Gum, Colloidal Silica, Titanium Dioxide Mineral, Vegetable Stearic Acid and pH-Resistant Enteric Coat.

--
Buy Wobenzyme at Vitanet


(https://vitanetonline.com:443/forums/Index.cfm?CFApp=1&Message_ID=1225)
---
High Absorption CoQ10



Date: February 13, 2006 05:42 PM
Author:
Darrell Miller (dm@vitanetonline.com)
Subject: High Absorption CoQ10

The human heart beats more than two and a half billion times in an average lifetime. The energy required for this miracle of nature is enormous, and maintaining heart tissue energy levels is essential. A vitamin-like nutrient found in the human body, Coenzyme Q10 or CoQ10 supports heart function. Without adequate CoQ10, cells become energy-deficient. When nourished with optimal levels of CoQ10, your body tissues, including the liver, nerves and muscles function optimally. With its high energy requirements, the heart needs to be supplied with CoQ10 at all times. Numerous clinical studies have shown significant improvements in heart function with oral administration of CoQ10. Immune cells need large amounts of energy, and CoQ10 helps make it available. A versatile antioxidant, it stabilizes membranes and protects them from free-radical damage. A fat-soluble nutrient, CoQ10 is difficult to absorb, so we've added Bioperine. Preliminary Trails on humans have shown significant increases in absorption of Bioperine-enhanced nutrients. High absorption CoQ10, a pharmaceutical grade supplement, is now available in three different forms: 30mg/60 caps; 100mg/30 caps; and 100mg/60 caps.


--
Buy CoQ10 with Bioperine at Vitanet


(https://vitanetonline.com:443/forums/Index.cfm?CFApp=1&Message_ID=1220)
---
Olive Leaf Extract



Date: January 02, 2006 10:17 AM
Author:
Darrell Miller (dm@vitanetonline.com)
Subject: Olive Leaf Extract

In today's stressful world, immune system health is more important than ever. History has proven that no matter what we do to combat viruses, bacteria and parasites, they have the remarkable capability to mutate for survival, often returning in a more virulent form than before. New strains of the flu and other microbial invaders are being discovered at an alarming rate, and modern medicine is constantly on the defensive. At the time this was written, the Centers for Disease Control (CDC) in Atlanta is predicting a "bad flu season" because a "killer drift variant" strain of flu had been discovered, called type A Fujian. This new strain has already caused deaths abroad, and vaccinations are strongly recommended, especially for the very young and the elderly.
However, mutating microbes are only part of the problem confronting our immune systems. Factors such as environmental pollution and over-processing of foods are believed by many researchers to play a major role in many health conditions. Which means, more than ever before, you need to make sure your immune system is functioning at peak efficiency. Fortunately, there are a number of natural products available that can assist you in reaching this goal.
One of the most effective discovered to date is Olive Leaf Extract (OLE). Natural olive leaf extract is derived from the olive tree (Olea europaea), which happens to have a very long and interesting history. One of the most revered botanicals, the olive tree is mentioned numerous times in the Bible. One of the earliest and most powerful mentions is the delivery of the olive branch to Noah by a dove, a sign that the floodwaters were receding and life was returning. The olive tree was, and still is, a life-giver. It's fruit is used for food, and the oil is used for cooking and as a source of light to ward off the darkness. Ancient cultures soon discovered that the various components of the olive tree provided a myriad of health benefits as well, benefits confirmed by modern science.
Extract of olive leaves is one of the best, if not THE best, natural antimicrobials and antioxidants ever discovered.* Oddly enough it might have been well recognized in this role much sooner since it was reported in the mid-1850's that a bitter tea brewed from olive leaves might be a potential cure for malaria. However, not all great discoveries are immediately recognized as valuable, and physicians of that era didn't give much credence to the reports. It wasn't until decades later that a simple analysis conducted on olive leaves led to the discovery of an active component, the phenolic compound oleuropein, which has since been associated with many health benefits.
More recently, numerous studies have been conducted on olive leaves and the active components found in the leaves, with a preponderance of positive results. A 1999 study conducted at the University of Rome assessed the antimicrobial activity of oleuropein and hydroxytyrosol, two of the most active components in olive leaf extract. They were pitted against many different bacterial strains, including salmonella and staphylococcus, in vitro. The study concluded, "Olea europaea can be considered a potential source of promising antimicrobial agents" for the support of intestinal and respiratory health.* 4
A 2002 study conducted at the University of South Australia compared the effectiveness of some of the typical components of the Mediterranean diet, including oleuropein and hydroxytyrosol, as reactive oxygen species inhibitors and free radical scavengers. Researchers also examined their capability in protecting against low-density lipoprotein oxidation in vitro. Results clearly indicated that these components are potent inhibitors of free radical generation, as well as effective free radical scavengers.* 5
NOW® Foods carries a number of olive leaf extract products, including our Olive Leaf Extract 500mg, standardized to contain 6% oleuropein, our Extra Strength product with 18% oleuropein and 100mg of Echinacea Extract, and Olive Leaf Glycerite liquid, which contains 18% oleuropein.
Why would you want a standardized Olive Leaf Extract product over a whole herb Olive Leaf product? We're glad you asked! Standardization allows for consistently effective herbal products because the active ingredient, or marker compound, is accurately identified and measured, ensuring that the product delivers a certain minimum level of the active component or components. In simpler terms, standardized herbal products allow the consumer to obtain the benefits of an herb without having to consume massive quantities because there is a much greater concentration of active components, which also improves the effectiveness of the herbal product. Purchasing standardized Olive Leaf with a guaranteed concentration of oleuropein is a smart choice.
(https://vitanetonline.com:443/forums/Index.cfm?CFApp=1&Message_ID=1147)
---
Policosanol and Nattokinase together!



Date: December 31, 2005 09:33 AM
Author:
Darrell Miller (dm@vitanetonline.com)
Subject: Policosanol and Nattokinase together!

Two HOT Ingredients Together For the First Time!
Policosanol and Nattokinase
23 mg Policosanol
100 mg Nattokinase

Nature's Life Policosanol is standardized to 95% Total Aliphatic Alcohols including 50% Octacosanol. Our Nattokinase supplies 1250 Fibrinolytic Units. It is the perfect addition to healthy diet and daily exercise.
Policosanol Extracted from Sugar Caon wax - 50% Octacosanol
Nattokinase derived from natural fermentation of soybeans.
Natures Life Feel the Energy of the Sun!
Supplement Facts:
Serving Size: 2 tablets
Servings per container 25

Nattokinase (Soy bean Fibrinase)(Supplying 1250 FU [Fibrionlytic Units]) - 100mg
Policosanol (from Sugar Cane)(Standardized to 95% Total Alcohols including 50% Octacosanol) - 23mg

Other ingredients:


--
Buy Policosanol and Nattokinase at Vitanet &reg


(https://vitanetonline.com:443/forums/Index.cfm?CFApp=1&Message_ID=1139)
---
Throat Releev Lozenges - Sing your heart out!



Date: December 30, 2005 06:30 PM
Author:
Darrell Miller (dm@vitanetonline.com)
Subject: Throat Releev Lozenges - Sing your heart out!

Kal says: "Sing your Heart Out!"
Weather you're performing on stage or just singing in the shower, you want to be your best. Kal Throat Releev Lozenges have a wonderful slippery texture that can provide daily nutritive support for your throat. The formula is designed for soothing triple action with slippery Elm, Elderberry and Zinc in a great natural orange flavor.
Supplement Facts
Serving Size 1 Lozenge

Vitamin A (as 100% Beta Carotene) - 520IU
Zinc (as Zinc Gluconate) - 5mg
Apple Pectin - 100mg
Slippery Elm (Ulmus Rubra)(Bark) - 150mg
Elderberry (Sambucus nigra)(Berry extract)(supplying 200mcg [2%] Polyphenols) - 10mg
Stevia (stevia rebaudiana)(Leaf extract) - 2mg
Other Ingredients: Fructose, Sorbitol, Natural Orange and Tangerine with other Natural Flavors, Maltodextrin, Natural Orange Color, Calcium Silicate, Stearic ACid, Citric Acid, Cellulose, FOS Blend (Fructooligosaccharides, Sprouted mung bean extract), Lecithin (SOY), Vegetable Oil (Corn, soy, or sunflower), and Tocopherols (soy).



--
buy throat lozenges at Vitanet &reg



(https://vitanetonline.com:443/forums/Index.cfm?CFApp=1&Message_ID=1135)
---
7-Keto - Anti-Aging and Antioxidant Protection



Date: December 18, 2005 09:44 PM
Author:
Darrell Miller (dm@vitanetonline.com)
Subject: 7-Keto - Anti-Aging and Antioxidant Protection

7-Keto
"Anti-Aging and Antioxidant Protection"
The Fountain of Youth Discovered in Wisconsin
It turns out that Ponce de Leon was looking in the wrong place for the fabled Fountain of Youth. It was recently discovered – in Wisconsin! And it turns out that the Fountain of Youth isn't really a fountain – it's a biological compound produced in our own bodies. This compound is extremely important for the growth and development of the human body, and, as the body's production of this substance decreases with age, the signs of aging begin to appear – weight gain, wrinkled skin, loss of muscle, loss of cognitive function, and loss of libido.
This biological Fountain of Youth was discovered by Dr. Henry Lardy and associates at the Institute for Enzyme Research at the University of Wisconsin. It's called 7-Keto™, a metabolite of a hormone produced by the adrenal glands called DHEA (dehydroepiandrosterone). Research on 7-Keto™ indicates that it may work through a number of pathways to combat the signs of aging. Helping the body maintain a healthy weight as we age greatly improves overall health and longevity and is one of the strongest benefits discovered for 7-Keto™ to date.
Unfortunately, because 7-Keto™ is a metabolite of DHEA, whose levels decline as we age, so to does this wonderful, natural bio-nutrient. Scientists originally looked to DHEA for improved cardiovascular vitality, and strengthened immune and brain function3. Researchers believed that declining DHEA so profoundly impacted our bodies that it could be partly responsible for the effects of aging. They hypothesized that supplementation with DHEA could sustain hormone levels and stave off many of the degenerative changes we collectively call aging. But there was a catch. Because DHEA is converted into sex hormones, people taking supplemental DHEA would sometimes experience the frightening, unwanted side effects associated with hormone supplementation.
In 1989, Dr. Lardy and his colleagues set out to solve the mystery of eliminating DHEA's side effects by examining all of the constituents that make up DHEA. Ten long years of research unearthed hundreds of DHEA derivatives, which were developed and tested continuously, until one derivative rose above all the others – a metabolite that was incredibly bio-active and far more promising than any other substance they'd tested. That metabolite is 7-Keto™. 7-Keto™ outperformed DHEA and other metabolites in immune modulation, memory enhancement and thermogenesis and, more importantly, without any adverse side effects3.
The most significant benefit of 7-Keto™ supplementation is its ability to support healthy body weight. Obesity is a major contributing factor in a number of serious medical conditions. A recent study assessed the effectiveness of 7-Keto™ on weight loss and body fat loss. Participants were divided into two groups; one group received 100mg of 7-Keto™ twice daily and the other a placebo. Both groups exercised three times per week. At the end of the study, researchers noted a statistically significant reduction in body weight and body fat only in the 7-Keto™ group. Researchers concluded that 7-Keto™ was three times more effective than diet and exercise alone in promoting weight and fat loss1,2,7. Preliminary research also indicates that 7-Keto™ may support healthy immune and nervous systems. One study measured the effects of 7-Keto™ on memory function. Subjects were given a single dose of a substance that inhibits nerve cell communication and causes shortterm memory loss. Afterwards subjects were given a single dose of 7-Keto™. Results showed that 7-Keto completely reversed the memory impairment, suggesting that 7-Keto™ supports memory retention6.
Another study gauged 7-Keto™'s ability to support immune system function. Interleukin 2 (IL2) is a substance produced by T lymphocytes that causes an increase of disease fighting white blood cells. White blood cells were taken from healthy volunteers and introduced into a solution that contained 7-Keto™ for 24 hours. When the cultures were tested for heightened IL2 production. 7-Keto™ was shown to augment IL2 production by a statistically significant 68%4.
NOW® 7-Keto™ is a well-researched and patented form of this amazing product that's supplied by the Humanetics Corporation. Humanetics 7-Keto™ has been proven safe and well-tolerated in doses up to 200mg5. Research is clear, the rate at which we age can be influenced by the diet and lifestyle choices we make. One very smart choice would clearly be adding NOW 7-Keto™ to your diet.
References
1) 7-Keto™: The Key to Healthy Aging – Scientific Support; Humanetics Corporation, 1999
2) Garbis, Spiro; 7-Keto™ DHEA; internal meta-analysis, 2000
3) Sahelian, Ray, M.D.; DHEA: A Practical Guide; Avery Publishing, 1996
4) Lardy, H. et.al. Dehydroepiandrosterone and 7-Keto™ DHEA Augment Interleukin 2 (IL2) Production by Human Lymphocytes In Vitro, 5th Conference on Retroviruses and Opportunistic Infections, February 1-5, 1998, Chicago, IL
5) Davidson, M.H. et. al. Clinical Safety and Endocrine Effects of 7-Keto™ DHEA; Presented at Experimental Biology 98 (Conference), April 19-22, 1998, San Francisco, CA
6) Shi, J. et. al. The Effect of 7-oxo- DHEA acetate on memory in young and old C57BL/6 mice; Steroids 65 (2000); 124-129
7) Colker, C. et. al. Double-Blind, Placebo-Controlled, Randomized Clinical Trial Evaluating the Effects of Exercise Plus 3-Acetyl- 7-oxo-dehydroepiandrosterone on Body Composition and the Endocrine System in Overweight Adults; Journal of Exercise Physiology online; Vol. 2, No. 4, October, 1999
(https://vitanetonline.com:443/forums/Index.cfm?CFApp=1&Message_ID=1036)
---
Coenzyme Q10 and Cardiovascular Health.



Date: December 13, 2005 11:34 AM
Author:
Darrell Miller (dm@vitanetonline.com)
Subject: Coenzyme Q10 and Cardiovascular Health.

CoQ10 is a vitamin-like compound that is produced naturally in the human body and is also found in most living organisms. It is also called ubiquinone, a combination of quinone, a type of coenzyme, and ubiquitous, meaning it exists everywhere in the human body. CoQ10 plays an important role in your body's energy production and is an essential component of the mitochondria, where it helps to metabolize fats and carbohydrates and maintain cell membrane flexibility. CoQ10 is also involved in the production of several key enzymes that are used to create ATP, which is burned by your body for energy, and used in the energy transfer between mitochondria and cells. Without CoQ10, you would not be able to function!
CoQ10 is also an effective antioxidant that may beneficially affect the aging process. As we age, our body's production of CoQ10 declines by as much as 80 percent. Because it is so important to energy production, and therefore life, researchers believe that this decline may be a factor in the effects of aging on the human body. Clinical trials on both animal and human subjects have revealed a marked decrease in CoQ10 levels in relation to a wide variety of diseases. As a free radical scavenger, CoQ10 inhibits lipid peroxidation – a normal aspect of the aging process that is implicated in certain agerelated diseases. Studies conducted in the last fifteen years suggest CoQ10 is important for maintaining healthy intracellular activity, and some researchers have compared its efficiency to that of vitamin E, one of the most effective of all dietary antioxidants. Research has shown that CoQ10, along with glutathione and selenium, works to regenerate or recycle vitamin E after it's capacity to fight radicals has been diminished, thereby allowing vitamin E to remain active as an antioxidant for a longer period of time in your body.
CoQ10 was first discovered by Dr. Frederick Crane of the University of Wisconsin in 1957. One year later, Professor Karl Folkers and others at Merck Inc. identified and recorded CoQ10's chemical structure, and were the first to produce it through fermentation. Intermittent research led to its use in Japan for cardiac insufficiencies during the 1960's. Dr. Folkers championed more intensive research into CoQ10's role in cardiovascular health in 1972, after he and an Italian scientist, Gian Paolo Littarru, discovered that persons with cardiac insufficiencies had very low levels of CoQ10, and supplementation increased CoQ10 levels and positively affected heart health. Soon afterwards, the Japanese developed a method that allowed pure CoQ10 to be produced in quantities large enough for significant clinical trials. During the 1980's this method was perfected in Japan, and medical technology finally allowed scientists to measure CoQ10 levels in blood and tissues, leading to a surge in further research. It was during this time that a Swedish researcher, Lars Ernster, drew attention to CoQ10's role as a free radical-scavenging antioxidant. Today a multitude of research supports CoQ10's health benefits.
As a result of the overwhelmingly positive reports from studies conducted since CoQ10's discovery, the Japanese were the first to approve widespread use of CoQ10, granting market approval for it in 1974. From 1974 to 1982, CoQ10 use in Japan grew rapidly until it was one of the most widely used products in the Japanese pharmaceutical industry. It is still widely used today, and has a long history of safe use. In "An Introduction To Coenzyme Q10" by Peter H. Langsjoen, M.D., F.A.C.C., he lists the substantial amount of scientific evidence that supports CoQ10's benefits. "Internationally, there have been at least nine placebo controlled studies on the treatment of heart disease with CoQ10: two in Japan, two in the United States, two in Italy, two in Germany, and one in Sweden. All nine of these studies have confirmed the effectiveness of CoQ10 as well as it's remarkable safety. There have now been eight international symposia on the biomedical and clinical aspects of CoQ10 (from 1976 through 1993). These eight symposia comprised over 3000 papers presented by approximately 200 different physicians and scientists from 18 countries."
"The majority of the clinical studies concerned the treatment of heart disease and were remarkably consistent in their conclusions: that treatment with CoQ10 significantly improved heart muscle function while producing no adverse effects or drug interactions." There are many CoQ10 supplements on the market today, and it can be difficult to choose the best brand and dosage. CoQ10 is a fat-soluble substance, which means it is more easily absorbed and used by your body in the presence of fat. CoQ10 supplements that include lecithin or another dietary fat will be more effective, and CoQ10 in a softgel form should be in an oil base, usually soybean oil. The dosage most commonly used in research is 30 mg, but higher doses are optimal and may be required to maintain optimal levels as we age. Always remember to consult your health practitioner before taking dietary supplements if you have current health problems or are taking prescription medication.
Now Foods continues to be a leading supplier of high-quality, low cost CoQ10 products. In 1999 and 2003 NOW Foods CoQ10 was voted the best-selling brand in health food stores nationwide, earning the Vity Award from Vitamin Retailer magazine. NOW carries eight different effective potencies of CoQ10, ranging from 30mg to 400mg, in lonzenges, softgels, and vegetable capsules. Many of our formulas are complexed with other synergistic nutrients like vitamin E, selenium, lecithin, and hawthorn for greater absorption and efficiency.


--
Vitanet &reg


(https://vitanetonline.com:443/forums/Index.cfm?CFApp=1&Message_ID=1012)
---
Kids will Absolutely Love DinoEFA ...



Date: September 10, 2005 12:33 PM
Author:
Darrell Miller (dm@vitanetonline.com)
Subject: Kids will Absolutely Love DinoEFA ...

Have a smart Year with Kal Dinosaurs Supplements for Kids
Great Tasting Orange Creamsicle Flavored Chewable (Natural Flavors)
Research Suggests that EFA's May Provide Nutritive Support for healthy Cognative Function.
Molecularly distilled Fish Oil supplying DHA and EPA.

Supplement Facts
Serving Size 2 Chewables
Servings Per Container 30

Vitamin A 195IU
Natural Fish Oil Concentrate Powder (Supplying 8.3mg EPA [eicosapentaenoic Acid], 5.9mg DHA [docosahexaenoic acid] and 18.5mg total Omega 3 Fatty Acids) 100mg
Borage (Borago Officinalis)(Seed Oil)(Supplying 9.8mg Linoleic Acid and 5.3mg GLA (Gamma Linoleic Acid) 50mg
Flax Seed Oil Powder 165mg
DHA (docosahexaenoic acid)(as Microalgal Oil) 25mg
Stevia (Leaf extract) 9mg

Other Ingredients: Sorbitol, Natural Flavors, Frutose, Sucrose, Starch, Orange Juice Concentrate, Steric Acid, Glucose Syrup, Gelatin, Mannitol, Caseinate, Cellulose, Silica, Citric Acid, Soy Protein, Maltodextrin, FOS Blend (Fructooligosaccharides, Sprouted mung bean extract), Natural Color(Beta Carotene), Lecithin, and Ascorbic Acid.





--
Vitanet &reg



(https://vitanetonline.com:443/forums/Index.cfm?CFApp=1&Message_ID=774)
---
Fight Hay Fever - Help Your Sinus...



Date: July 11, 2005 09:15 PM
Author:
Darrell Miller (dm@vitanetonline.com)
Subject: Fight Hay Fever - Help Your Sinus...

HANDLING SPRING(HAY)
The National Institute of Health's branch of Allergy and Infectious Diseases re p o rt that 40 to 50 million Americans suffer from allergies in one form or another. Many experience food allergies that a re treated somewhat diff e rently from hay fever allergies. Hay fever comes from airborne allergens, generally from pollen or pollutants.
The symptoms of allergy occur when an immune system is overactive. The immune system often recognizes something as foreign and treats it as foreign by attacking it, when in fact it really isn't a substance the body should be concern e d with. This over-activity of the immune system leads to the release of substances including histamine that cause the symptoms of hay fever.
The most common symptoms include a runny nose and itching eyes and scratchy throat. Sometimes, an allergy will precede a sinus infection by causing swelling in the nasal membranes preventing fluids f rom exiting the sinus passages. An infection then ensues. However, most people who feel pressure over their sinuses, never develop an infection and so can be adequately treated with the supplements mentioned here. Many people experience a tickle or a shallow cough that comes from the throat rather than the lungs. They may also experience a change in emotions, becoming quite irritable or moody.
These airborne allergies can often be g rouped by season. Those people sensitive to tree pollens usually have more severe allergies in the springtime. Those sensitive to grasses are often worse in mid-summer. Those allergic to weeds have their symptoms peak in the fall. There are some unfortunate people who have allergies all summer long who may be allergic to a few plants in each group. Those who have symptoms of allerg i e s all winter long probably are allergic to molds and mildew or household animals and dust mites. On occasion, it takes a real detective to determine from where the allergies come.
There are several methods used to diagnose a cause of an allergy. In a scratch test, drops of an allergen are put on small scratches on the arm or the back. Are action is considered positive if swelling or redness occur around the scratch. A blood sample can also be used to meas ure antibody response to certain allergens. It is often helpful to determine the allergen which cause the hayfever to reduce the symptoms. There are also practitioners who use kinesiology or electronic devices to determine the cause of allergies.
The most common treatment of allergies is with antihistamines. Their side effects include drowsiness and drying of the mucous membranes of the nose and mouth. Many of the newer prescription antihistamines don't cause drying but often have serious drug interactions and the consumer must be very careful in combining the prescription antihistamines with antifungal drugs, and blood thinning as well as asthma medication. There are some natural products that can be taken to decrease allergy symptoms. They are often equally effective without the side effects of antihistamines.
One of the more popular is quercetin. Quercetin is a bioflavonoid found in red apples, red onions, brussels sprouts, kale, peas, bell peppers, pears and asparagus. It is also found in bee pollen and propolis, two plant materials found in the beehive. It is possible to consume a fair amount of quercetin through your diet. If you have allergies, however, diet is often not enough and you may need a supplement to get enough quercetin to ontrol your symptoms. It appears quercetin decreases allergic symptoms by stopping the release of histamine. If you start taking quercetin and other nutritional supplements I will mention below before an allergy attack, they are likely to be more effective. However, don't let that discourage you from taking them even after the symptoms have started. A common dose is 300mg to 600mg per day.
Bromelain is a nutrient often extracted f rom pineapple. Found in many digestive formulas, it is an enzyme that helps absorption. If it is found in a combination formula, chances are, it is there to help with the absorption of the other nutrients such as quercetin. Bromelain also has an anti-inflammatory effect. When someone develops allergy symptoms, part of the reason is due to the inflammatory response to substances such as histamine that are released as the allergy takes hold. This causes inflammation in the tissues which then manifests with redness and swelling.
Vitamin C is useful in many conditions including hay fever. Higher doses are often required in the treatment of allergies: 2,000mg is beneficial and you can take up to 4,000mg or more during acute symptoms. It also stabilizes capillaries, reducing the swelling in the throat, nasal passages and around the eyes. If you are taking a multi-vitamin or a combination product that contains Vitamin C, I still recommend additional supplementation.
Stinging nettle is probably a plant many a re familiar with, especially if it has come into contact with your skin, but it also has an historical use in the treatment of allergy. In fact, in double blind studies it was shown to decrease the symptoms of allergy, specifically runny nose.
The active component of the ephedra herb is ephedrine, an alkaloid. It is used in OTC asthma medication. As a natural herb, ephedra in small doses can be v e ry useful in decreasing the symptoms of colds, asthma, cough and in this case, hay fever. It is in many Chinese and American formulas that I use and I feel v e ry comfortable using 100mg to 200mg of ephedra that contain small doses of 2.5mg to 8mg of ephedra alkaloids per day. I feel comfortable using dosages of up to 15mg of ephedra alkaloids .
Feverfew is another herb with a variety of uses. You will find it in headache formulas, in fever reducing formulas, and many hay fever formulas. Like bromelain, it has an anti-inflammatory effect and reduces the swelling that occurs during a hay fever attack.
Homeopathic formulas can also be useful to reduce hay fever. There is no re ason why the herbs I've mentioned cannot be combined with homeopathic formulas. You may want to take them at separate times of the day.
So, if you suffer from hay fever, don't give up. You can use these nutrients singly or in combination. You can take a formula that contains all of them and then add to that additional vitamin C for instance, or additional nettle. It may require trial and error to find the right amounts in combination that will work for you.


--
Vitanet &reg


(https://vitanetonline.com:443/forums/Index.cfm?CFApp=1&Message_ID=571)
---
Kal - Vanadyl Complex now with Cinnamon Bark for Blood sugar



Date: July 01, 2005 03:07 PM
Author:
Darrell Miller (dm@vitanetonline.com)
Subject: Kal - Vanadyl Complex now with Cinnamon Bark for Blood sugar

Cinnamon May Help Lower Blood Sugar!
Kal Vanadyl Complex
Vanadyl Complex - Dietary supplement contains Cinnamon Plus a variety of natural ingredients intended to provide nutritive support for normal, healthy blood glucose, and glycogen synthesis. The formula Contains:

450mg of GFT-Plex Proprietry Blend - made up of natural enzymes and antioxidants that may naturally assist the body in healthy glucose regulation:
Cinnamon Bark (Cinnamomum Verum) - comes from the Ceylon cinnamon variety (Cinnamomum Zeylanicum), also known as "True" cinnamon, which is said to have the finest and most delicate flavors and oils of cinnamon varieties. The bark contains oligomers and other compounds that are belived to help assist glucos utilization.
Bay Leaf (Laurus Nobilus) - possesses powerful antioxidants that may provide nutritive support for healthy glucose oxidation.
Clover Flowers (Syzgium Aromaticum) - Thought to contain more antioxidant capacity than any other food. Also belived to help support glucos oxidation and contains certain phenolic compounds that may help provide nutritive support for healthy glucose metabolism.

100mg Vitamins C (as ascorbic Acid) - a water soluble nutrient that may help support carbohydrate metabolism and healthy blood glucose levels.

50 mcg Chromium (as Chromium Picolinate) - an essential micromineral that may also help provide nutritive support for healthy carbohydrate metabolism.

10mg Vanadyl Sulfate - the salt of the mineral vanadium that may support glucose oxidation and glycogen synthesis.



--
Vitanet &reg



(https://vitanetonline.com:443/forums/Index.cfm?CFApp=1&Message_ID=544)
---



Date: May 13, 2005 08:38 AM
Author:
Darrell Miller (dm@vitanetonline.com)

Sulforaphane Stimulates the Body's Cancer-Fighting Enzymes
Secret Weapon Against Cancer Found in Broccoli Sprouts

by Richard Conant, L.Ac, C.N.

The health benefits of vegetables were known historically, long before researchers began seeing a connection between vegetable consumption and cancer prevention. Over the last twenty years, evidence concerning this connection has steadily accumulated. The latest and most promising findings reveal that specific vegetable constituents—"phytochemicals" to use current scientific parlance— enhance the body's defenses against cancer.

This article will focus on one phytochemical in particular, a sulfur-containing compound called "sulforaphane." Found in Cruciferous vegetables such as broccoli, sulforaphane may prove to be one of our most powerful cancer prevention allies. Recent studies have shown that sulforaphane stimulates, or "induces," "Phase two enzymes." These enzymes are an integral part of the body's elaborate detoxification system that renders carcinogens inactive. This detoxification system turns carcinogens and other toxic substances into harmless molecules that are excreted from the body.

We need not fear carcinogens—the body is equipped to deal with them.

These findings, coupled with an appreciation of the body's ability to defend itself against carcinogens, have the potential to dramatically change the way we look at cancer and substances in the environment that "cause" cancer. We need to minimize unnecessary exposure to carcinogens, and the staggering quantity of hazardous chemicals in the environment remains an urgent health concern, for cancer and many other health problems. But, knowing the body is equipped with the means to defend itself against toxins, we do not need to fear carcinogens as perhaps we have in the past.

The natural world is full of carcinogens.

What's more, even if you eat 100 percent organic food and live in a environment free of toxic man-made chemicals, you are still being exposed to carcinogens every day of your life. Food is the primary route of this exposure. Plants, for their own defense, produce over 99% of all the pesticides in agricultural products.1 Almost all foods—in their natural state—contain tiny amounts of naturally-occurring, potentially carcinogenic chemicals.

The point is not to trivialize the concern over environmental toxins. The point is that the natural world is full of toxins that are not man-made. These substances have been around since before we appeared, which is why we have evolved with a highly efficient system for neutralizing them before they can damage our cells and initiate the complex process that produces cancer.

Broccoli sprouts are a concentrated source of cancer-fighting sulforaphane.

We cannot avoid carcinogens. What we can do is support our internal detoxification system. Sulforaphane is a powerful tool in this effort. We can start by following the often-repeated advice to eat a variety of vegetables every day, and include broccoli in our menu.

There is an even richer source of sulforaphane than broccoli itself. In September 1997, a group of scientists at the Johns Hopkins University School of Medicine made a breakthrough discovery— broccoli sprouts contain ten to one hundred times more sulforaphane than mature broccoli.2 Vegetable sprouts are generally regarded as exceptionally healthy foods. Broccoli sprouts now look like a shining star, especially when it comes to cancer prevention.

For those lacking the time or inclination to keep a fresh supply of broccoli sprouts on hand, broccoli spouts have been processed into an extract that is even more concentrated in sulforaphane. More on this later.

What have researchers learned about broccoli consumption and cancer rates?

More than 200 epidemiological studies—studies which track groups of people over time to uncover realtionships between variables such as diet and the incidence of disease—have invesitgated the connections between vegetable consumption and various forms of cancer.1 It should be understood that findings from epidemiological research are generally not regarded as conclusive; these studies are not controlled, and often use data gleaned from questionnaires, which are an imprecise method of gathering information. (In the case of diet questionnaires, for example, the study subjects may or may not record their food intakes with 100 percent accuracy.)

Epidemiological studies look for trends. To be credible, these trends need to show up consistently, in different population groups. Findings from the vegetable intake/cancer studies easily meet these criteria; the number of studies is large and the trend is consistent—vegetable consumption is strongly associated with a lower risk of developing cancer.

What about broccoli in particular? A paper published in the September 1996 issue of Cancer Epidemiology, Biomarkers & Prevention analyzes epidemiological data gathered from 94 studies concerning the cancer preventive effect of brassica vegetables.3 (The Brassica genus, part of the Cruciferae family, includes broccoli, cabbage, kale, cauliflower and brussels sprouts.) The data suggest that broccoli consumption reduces the risk of some of the most feared forms of cancer, including stomach and lung cancer.

Now, to put these data into a balanced perspective, the researchers point out that in most of the studies reviewed, brassica vegetable consumption was reported as part of the total vegetable intake. "In hardly any epidemiological studies was the effect of brassica vegetables separated from the effect of total vegetables or other vegetables by adjusting for consumption of these variables. Therefore, it is difficult to sort out whether the observed observation was attributable to brassica vegetables, to vegetables as a whole, or to other vegetables," they noted.

This uncertainty is a good example of why epidemiological studies alone do not give us open and shut conclusions. But the paper also adds that the apparent anti-cancer effect of brassica vegetables agrees with "the results of experimental studies in which brassica vegetables reduced mammary tumor incidence, hepatic tumor size, numbers of tumors per liver, tumor frequency, and the number of pulmonary metastases when given to rodents before or after a carcinogen insult."3

When you put together a plausible trend from epidemiological research with results of experimental studies that agree with the trend, and then add additional research that reveals the underlying mechanism for these observations, a clear picture begins to take shape. And, indeed, we now have a fairly good idea as to just how brassica vegetables, especially broccoli, help prevent cancer.

How sulforaphane helps prevent cancer from developing.

To see how sulforaphane works, let's look at a brief overview of the body's detoxification system.

The detoxification of carcinogens and other toxic substances takes place in the liver, and involves two distinct enzyme-driven processes or "phases". Phase one enzymes neutralize toxins by various routes. Some of these convert toxins into substances that are immediately eliminated. However, other Phase one steps convert toxins into intermediate products which are carcinogenic themselves, and require further treatment before they can be excreted. Phase two enzymes do this vital job. Phase two enzymes deactivate these carcinogenic metabolites of Phase one, and the final breakdown product is then eliminated once and for all. (For an excellent review of this subject, see Encyclopedia of Natural Medicine, by Drs. Michael Murray and Joseph Pizzorno.4)

Phase two is critical. If Phase one is in good working order, but Phase two is not, the potential threat from carcinogens increases. It is vitally important to keep Phase two operating well. This is where sulforaphane plays its cancer preventive role. Sulforaphane is a powerful inducer of Phase two enzymes.5,6

Broccoli sprouts-the ideal source of sulforaphane

Sulforaphane is one among a group of phytochemicals called "isothiocyanates." (These occur in brassica vegetables largely as "glucosinolates," which are precursors for isothiocyanates2,12 When the plant is crushed, glucosinolates are converted to isothiocyanates.) Sulforaphane induces Phase two enzymes exclusively, leaving Phase one enzymes alone. This means it helps reduce the load of carcinogenic Phase one intermediates without adding to the load by stimulating Phase one.8,9

As reported by the Johns Hopkins University research group, broccoli sprouts are an "exceptionally" rich source of sulforaphane (in the form of "glucoraphanin, sulforaphane's glucosinolate precursor). And broccoli sprouts have another advantage over mature broccoli. They contain almost no indole glucosinolates, phytochemicals present in mature broccoli that "can enhance tumorogenesis."2

Broccoli sprouts as an extract, now available as a dietary supplement, takes the concentration of sulforaphane to the next level. This recently developed nutraceutical product contains a potent 20 to 1 extract of three-day old fresh broccoli sprouts.

One 125 mg capsule supplies the same amount of sulforaphane as 125 grams, or about 5 ounces, of mature broccoli. Taking just one capsule a day is like eating two pounds of broccoli per week, which equals the intake of cruciferous vegetables believed necessary to obtain their health benefits.

References

1. Steinmetz, K.A. Potter, J.D. Vegetables, fruit, and cancer prevention: A review. J Am Diet Assoc. 1996;96:1027-1039.

2. Fahey, J.W., Zhang, Y., Talalay, P. Broccoli sprouts: An exceptionally rich source of inducers of enzymes that protect against chemical carcinogens. Proc. Natl. Acad. Sci. 1997; 94:10367-10372.

3. Verhoeven, D.T.H., et. al. Epidemiological studies on brassica vegetables and cancer risk. Cancer Epidemiology, Biomarkers & Prevention 1996;5:733-48.

4. Murray, M. Pizzorno, J. Encyclopedia of Natural Medicine. Rocklin, CA: Prima Publishing;1998:110-120.

5. Zhang, Y. Talalay, P, Cho, C., Posner, G.H. A major inducer of anticarcinogenic protective enzymes from broccoli: Isolation and elucidation of structure. Proc. Natl. Acad. Sci. 1992;89:2399-2403.

6. Gerhäuser, C. et. al. Cancer chemopreventive potential of sulforamate, a novel analogue of sulforaphane that induces phase 2 drug-metabolizing enzymes. Cancer Research 1997;57:272-78.

7. McDanell, R., McLean, A.E.M., Hanley, A.B., Heaney, R.K., Fenwick, G.R. Chemical and biological properties of indole glucosinolates (glucobrassicins): A review. Fd. Chem. Toxic. 1988;26(1):59-70.

8. Talalay, P. Mechanisms of induction of enzymes that protect against chemical carcinogenesis. in Advances in Enzyme Regulation, Vol. 28, Weber, G., Ed., 1989: Pergamon Press.

9. Prochaska, H.J. Santamaria, A.B., Talalay, P. Rapid detection of enzymes that protect against carcinogens. Proc. Natl. Acad. Sci. 1992;89:2394-98.



--
VitaNet&reg
VitaNet &reg Staff


(https://vitanetonline.com:443/forums/Index.cfm?CFApp=1&Message_ID=46)
---
Phosphatidylserine––A Nutrient for Mental Fitness...



Date: May 11, 2005 10:26 AM
Author:
Darrell Miller (dm@vitanetonline.com)
Subject: Phosphatidylserine––A Nutrient for Mental Fitness...

Phosphatidylserine––A Nutrient for Mental Fitness, an Anti-aging Nutrient for the Brain
by Richard Conant, L.Ac., C.N.

As baby boomers age and the senior population swells, more and more people are faced with the impact of aging on the brain. Loss of memory and thinking ability ranks high among aging's most debilitating consequences. Gradual memory loss in people over fifty, when not caused by a specific neurological disease or other medical problem, is defined as "age associated mental impairment" or "AAMI."1





--
VitaNEt&reg
VitaNet&reg Staff

(https://vitanetonline.com:443/forums/Index.cfm?CFApp=1&Message_ID=26)
---



Date: May 10, 2005 10:49 AM
Author:
Darrell Miller (dm@vitanetonline.com)

(https://vitanetonline.com:443/forums/Index.cfm?CFApp=1&Message_ID=21)
---
Source Naturals® Phosphatidyl Serine Retains High Potency



Date: May 09, 2005 09:54 AM
Author:
Darrell Miller (dm@vitanetonline.com)
Subject: Source Naturals® Phosphatidyl Serine Retains High Potency

Source Naturals® Phosphatidyl Serine Retains High Potency
Formulation Guarantees Most Shelf Stable Product in Soft Gels
Scotts Valley, California - November 5, 2003 - Source Naturals, creators of the highly acclaimed line of health and wellness supplements, is touting its improved form of Phosphatidyl Serine (PS) soft gels as the most shelf-stable PS available. The activity of PS was investigated by the makers of Leci-PS®, and two critical aspects were identified which influence the concentration of PS in soft gels. First, an enzyme used in the manufacture of PS must be eliminated prior to encapsulation, because this enzyme reacts with glycerol (in the gelatin), causing a degradation of PS. Second, it was found that moisture from the gelatin shell must be blocked from migrating into the capsule fill, because the presence of water in the PS fluid will cause a further loss of content.
The new, patent-pending Leci-PS® 20V blend, introduced in Source Naturals Phosphatidyl Serine Complex soft gels, contains an advanced PS formulation, 100% free of residual enzyme activity, which continually inhibits moisture migration. While nearly all other PS soft gels lose potency while sitting on the shelf, Source Naturals' new Leci-PS® soft gels remain stable.
PS is best known for its ability to reverse the effects of age-related cognitive decline and loss of memory, as well as playing a vital role in other brain functions. Phosphatidyl serine has also been shown to reduce stress and depression. PS is found naturally in soy beans, green leafy vegetables, rice and certain meat products. However, consuming an effective amount of PS simply through food is difficult, because the typical American diet includes many refined and processed foods, resulting in a loss of PS content.
"The natural PS content in soybeans is quite low. Approximately 3 kg of soybeans would have to be consumed to attain 100 mg of PS," said Stephen Sturm, Senior Project Manager in Product Development at Source Naturals. "We recommend supplementing the diet with 100 to 300 mg of our pure PS per day. This supplementation is especially beneficial for vegetarians, people on low-fat or low-cholesterol diets, and the elderly."
Source Naturals' PS is derived strictly from plant sources, and manufactured by the company that pioneered the use of plant-based PS. Numerous animal studies and human clinical trials have proven that soy-derived PS is just as efficacious as bovine-derived PS for mental decline. A clinical trial by Crook (1998) showed that three months of supplementation has effects on memory and cognition that are comparable to those of bovine-derived PS, with results even slightly favoring the soy-derived Leci-PS®.
--
VitaNet&reg
VitaNet&reg Staff
(https://vitanetonline.com:443/forums/Index.cfm?CFApp=1&Message_ID=12)
---
Estro-3 60 Vegetarian Capsules



Date: May 07, 2005 10:30 AM
Author:
Darrell Miller (dm@vitanetonline.com)
Subject: Estro-3 60 Vegetarian Capsules

Estro-3 Dietary Supplement to help restore Balance Naturalls. More and more women rely on plant derived phytoestrogens as a natural way to help support a woman's transition. The Solaray&reg brand is proud to introduce a highly advanced and innovative proprietary blend of licorice, pomegranate, and hops with a Guaranteed Potency(GP) amount of phytoestriol, phytostrone, and phytoestrodiol three phytoestrogens that are naturally occuring.
Trust in the Power of Three!
Most plant estrogens (Phytoestrogen) products contain genistein and daidzein. Estro-3 dietary supplement provides three sources of novel phytoestrogens-- phytoestriol, phytoestrone, and phytoestradiol.
Support herbs
Butcher's Broom is an herb that has been used traditionally to provide nutritive support for healthy, normal blood circulation.
Indole-3-carbinol is a sulfur-based compound from cruciferous vegetables that breaks down into metabolites that may play a beneficial role in supporting estrogen metabolism down various pathways and may play a support role in normal, healthy cell function.
Nattokinase is a fibrinolitic enzyme produced from natto, a traditional japanese cheese-like substance made from fermented soybean, that may help provide nutritive support of normal blood flow.
Estro-3 balance estrogen naturally
Darrell -- VitaNet &reg VitaNet &reg Staff
(https://vitanetonline.com:443/forums/Index.cfm?CFApp=1&Message_ID=9)
---
Solaray Grapefruit Seed Extract 1 Fl.Oz.



Date: May 07, 2005 10:14 AM
Author:
Darrell Miller (dm@vitanetonline.com)
Subject: Solaray Grapefruit Seed Extract 1 Fl.Oz.

Solaray has just come out with a concentrated broad spectrum Grapefruit Seed extract. This is a highly concentrated extract, you must dilute in water.
100mg grapefruit Seed extract per serving
Great for numerous applications
compared to other grapefruit seed extract products!
Try Solaray &reg Grapefruit seed extract for the following:
Hair wash
facial wash
other internal and topical applications
any many more!
Grapefruit Seed Extract 1 fl. oz.
Darrell -- VitaNet &reg VitaNet Staff
(https://vitanetonline.com:443/forums/Index.cfm?CFApp=1&Message_ID=8)