Search Term: " Alkaloids "

Messages 1-46 from 46 matching the search criteria.
---
Natural anxiety relief: Scientific study reveals how ashwagandha root can help



Date: May 08, 2019 02:35 PM
Author:
Darrell Miller (support@vitanetonline.com)
Subject: Natural anxiety relief: Scientific study reveals how ashwagandha root can help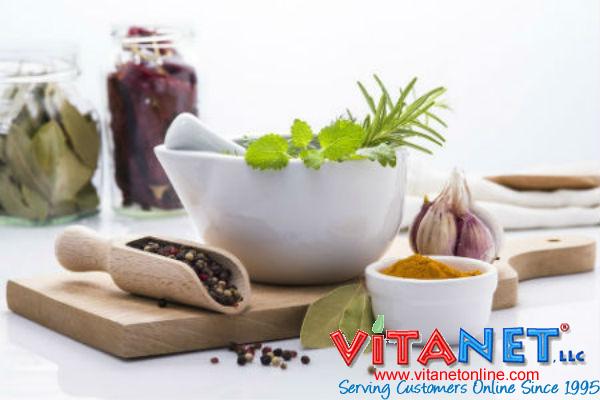 The many health benefits of the ashwagandha root is well known to ayurvedic medicine. It is only recently that conventional medicine is becoming aware of this due to the increase in the number of published articles on the effectiveness of ashwagandha root. It is known that the ashwagandha root is a good adaptogen and it is prolific for combating stress, for giving support to the adrenal system, and also for help in balancing the hormones in the body. It can also serve as an exceptional herb for aiding sleep. This effect on the body is due to the richness of alkaloids including sioinidosides that can be found in ashwagandha root which makes it serve as a mild sedative for natural anxiety relief. A recent study in which 64 human subjects were used and half were given a placebo while the other half ashwagandha root extracts gave impressive results in showing that ashwagandha root extracts is effective for boosting resistance to stressors and can help adults suffering from chronic stress. Furthermore, there is no side effect with taking ashwagandha roots even if one is not feeling stress.
Key Takeaways:
As research continues to support the successful use of ashwagandha for healing especially in ayurvedic medicine, it is expected that conventional doctors will begin to embrace it.
In a clinical trial that involved 64 human subjects, half were given a placebo while the other half were given ashwagandha for 60 days with impressive results.
Ashwagandha has been confirmed to be one of the natural healing remedies for stress relief, and it also supports the adrenal system and balances hormones.
"This study further propels holistic medicine's reach into the mainstream by confirming that ashwagandha root extract boosts resistance to stressors and can be safely utilized as an adaptogen for adults suffering from chronic stress issues."
Read more: https://www.naturalhealth365.com/ashwagandha-root-anxiety-2908.html
(https://vitanetonline.com:443/forums/Index.cfm?CFApp=1&Message_ID=6283)
---
5 Health Benefits Of Comfrey



Date: July 02, 2017 12:14 PM
Author:
Darrell Miller (support@vitanetonline.com)
Subject: 5 Health Benefits Of Comfrey


Comfrey, a weed common to the waters edges in Europe, has long been used as a medicinal plant. Since the Medieval period, this plant has been used as a natural remedy for a number of ailments. It has proven to be beneficial in a number areas related to healing of skin ailments, with boosts to the immune system and improved relief of inflammation. Though Comfrey does have some serious problems with toxicity due to alkaloid content. Usage of Comfrey can be done safely with positive effects.
Key Takeaways:
Comfrey is an herb that has been used in alternative medicine since the Middle Ages to treat hundreds of thousands of different conditions.
Research has shown that comfrey is generally safe as a treatment, and concerns over comfrey containing toxic pyrrolizidine alkaloids that could damage internal organs were unfounded and exaggerated.
Comfrey has a large variety of health benefits, including treating skin problems, healing bones and joints, boosting immunity, and fighting inflammation.
"Researchers found that "a highly significantly and clinically relevantly faster initial reduction of wound size…was found." They found that patients' wounds took on average three days less to heal completely than the control group, and that there were no adverse effects or intolerability issues. It doesn't get much better than that, folks!"
Read more: http://www.thealternativedaily.com/health-benefits-of-comfrey/
(https://vitanetonline.com:443/forums/Index.cfm?CFApp=1&Message_ID=4915)
---
Bioperine: Powerful Synergistic Compound



Date: May 29, 2017 12:14 PM
Author:
Darrell Miller (support@vitanetonline.com)
Subject: Bioperine: Powerful Synergistic Compound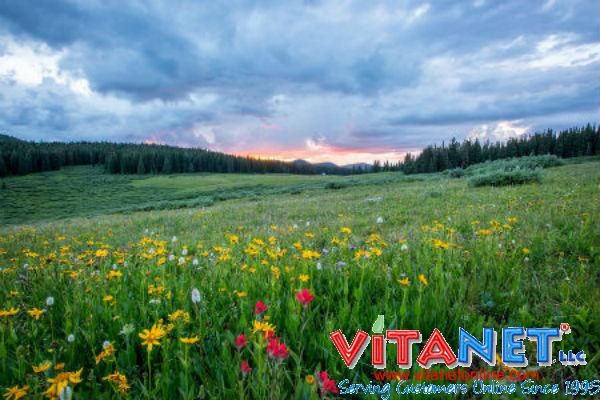 Bioperine is an extract found in many pepper plants. It is related to the turmeric family. It has been tested in animals to possibly lower cancer rates in humans. It can also possibly boost your metabolism and encourage weight loss. It is easier to introduce in the market as a food rather than a pharmaceutical supplement. The product can also warm internal body levels and improve digestion which helps your body absorb more nutrients. Bioperine is a relatively safe product.
Key Takeaways:
standardized ingredients are important for supplements so that you receive the same results with each use.
Piperine has been shown to reduce weight by 20% and have strong anti-cancer actions in animal studies.
Adherence to quality is the most important quality to look for in a supplement because under the FDA's guidelines, one could simply use table pepper and sell it as piperine extract.
"This novel compound is one of several bio-active alkaloids found in these plants, and offers a slew of remarkable health benefits"
Read more: https://www.organicnewsroom.com/bioperine/
(https://vitanetonline.com:443/forums/Index.cfm?CFApp=1&Message_ID=4724)
---
A Natural Pain Reliever And Anti-Inflammatory - Akuamma Seeds



Date: October 11, 2016 09:50 AM
Author:
Darrell Miller
Subject: A Natural Pain Reliever And Anti-Inflammatory - Akuamma Seeds

Natural Pain Reliever And Anti-Inflammatory
The Akuamma seeds originate from the Akuamma tree also referred to as Picralima nitida. The seeds have an extremely bitter nature and was commonly used as a pain killer in West Africa, mainly in Ivory Coast, Nigeria and Ghana.
The seeds were also used to treat malaria and diarrhea as it contains an anti diarrhea, anti inflammatory and muscle relaxant properties.Traditionally the seeds were taken orally and were often crushed or powdered. A hospital in Ghana began manufacturing the powder in a standardized 250g capsules.
The drug prompted medical research as it was sold countrywide and was accepted as safe and effective pain killers.The seeds contain five Alkaloids with akuammine, being the main alkaloid. Akuammine stimulates the uptake of glucose and was used to treat diabetes mellitus in Nigeria.
Soaked in boiling water, Pricalima nitada barks, have proven to be effective in the treatment of tryponosomiasis or chagas diseases. The roots of the Akuamma tree can also be boiled and cooked for management of intestinal problems and stomach aches.
This seed is a natural pain killer, it should not be mixed with prescription drugs, and only adults 18+.
Typical dosages: is 4-8 grams of powder or a couple seeds.
Sources:
www.asklepios-seed.de/gb/picralima-nitida-akuamma-seeds.htmlen.wikipedia.or/wiki/akuammine


(https://vitanetonline.com:443/forums/Index.cfm?CFApp=1&Message_ID=3329)
---
Exploring The Benefits Of Cat's Claw Herb



Date: September 15, 2016 04:05 PM
Author:
Darrell Miller
Subject: Exploring The Benefits Of Cat's Claw Herb

Cat's Claw is a medicinal plant made from the root and bark. It has drawn the attention of Western herbalists and researchers while being ranked seventh of the best selling herbs around the world. The plant has two components that are vital; Uncaria tomentosa angUncaria guianensis.

Benefits associated with Cat's Claw herb

a) The herb's anti-inflammatory properties helps in alleviating arthritis, gout, and anything related to unchecked inflammation (systemic inflammation).

b) The oxindole Alkaloids found in the bark and roots of Cat's Claw herb can stimulate the immune system.

c) Cat's Claw herb is applicable in the treatment of chronic fatigue syndrome (CFS) and viral infections for example shingles.

d) The herb also has anti-tumor and anti-cancer properties which come in handy in inhibiting the formation of cancerous cells.

references:
(https://vitanetonline.com:443/forums/Index.cfm?CFApp=1&Message_ID=3290)
---
The Facts About Herb Dopa Mucuna



Date: December 15, 2013 05:17 PM
Author:
Darrell Miller (dm@vitanetonline.com)
Subject: The Facts About Herb Dopa Mucuna

What is Herb Dopa Mucuna?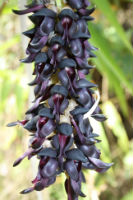 Dopa Mucuna has become used as an aphrodisiac. Which is still used to raise and help libido in both women and men. However it's an alternative treatment peculiarity now is extremely popular used as it provides potential and valuable results in managing Parkinson along with conditions. Pots include seeds called velvet beans or mucuna beans, these are glowing brown or black. Dopa Mucuna is generally be able to recover soil fertility and decrease weed infestation. In society medicine seeds can be used healing different conditions and disease. Mucuna beans have been used as a coffee alternate (ground and roasted) in Brazil, Central America, and other countries.
The primary acts of the plant are following :
It is L-Dopa option - anti-Parkinson, and increase testosterone
It is aphrodisiac - can boosts libido, erectile dysfunction, and great for impotency
It is a muscle mass builder which is used to induce growth of hormone - androgenic or anabolic
It is reduces pain and lessens spasms – antispasmodic or analgesic
It is reduces blood pressure and also blood sugar ( hypotensive )
How its supplies L-Dopa?
You've surely would not heard about L-Dopa, except if you are associated with somebody who carries body builder or Parkinson's disease, you might not be familiar with about it. L-Dopa is a precursor to dopamine. The seeds of Mucuna bean is rich in lipids, protein, ash, dietary fiber, minerals, and carbohydrates. Moreover they are very high in sterols, Alkaloids, and saponins. Mucuna seeds (along with the seeds of every Mucuna varieties) include high level of L-dopa is an immediate precursor of the neurotransmitter dopamine.
How does it works?
Low dopamine ranges are related to psychosis, addiction, schizophrenia, depression, and Attention Deficit Disorder. Because dopamine itself is unable to move the blood-brain barrier, it is transferred in a precursor condition is an outline that causes the brain to generate dopamine. L-Dopa is simply like a precursor. L-Dopa is located to work in improving concentrate, relieving depressive disorders, and managing Parkinson's Disease.
(https://vitanetonline.com:443/forums/Index.cfm?CFApp=1&Message_ID=2923)
---
How cat's claw as a natural immune system booster to treat and prevent diseases



Date: November 01, 2013 07:51 PM
Author:
Darrell Miller (dm@vitanetonline.com)
Subject: How cat's claw as a natural immune system booster to treat and prevent diseases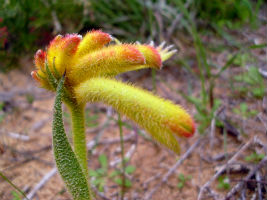 What is cat's claw plant
The root of the cat's claw plant, which is scientifically known as Uncaria tomentosa, contains compounds called pentacyclic oxindole Alkaloids (POAs) that are responsible for its healing powers. The consumption of the cat's claw roots in raw or extract form must not be mixed with other foods that may neutralize the helpful effects of the POAs. The name cat's claw is Latin and represents this woody Amazonian vine that has only recently grabbed the attention of scientists who now use high performance liquid chromatography to see the POAs and isolate them for medicinal purposes. Here is an explanation of how the herb works to treat or prevent diseases.

What does cat' claw plant benefits

The Alkaloids in the cat's claw herb are responsible for strengthening the immune system, but the specific benefits are as follows. In the digestive tract, the herb is able to treat Crohn's disease, gastritis and duodenal ulcers, intestinal inflammation, parasites as well as balancing the intestinal flora. To the immune system itself, the herb stimulates the production of white blood cells to help combat arising problems of arthritis, rheumatism, chronic fatigue syndrome and infections by viruses or fungi. In South America, it serves as a birth control herb because of its associated properties of causing an unfavorable environment in the uterus thus preventing a fertilized egg from attaching to the uterus.

The anti inflammatory effects of the herb, together with its anti-tumor properties, all attributed to the Alkaloids, prevent the damage of cells in the body by free radicals. As a result, patients having weak immune systems are able to significantly improve their chances of fighting diseases when they take in the herb as a supplement or tea. It's the procyanidolic oligomers (PCOs) that stimulate phagocytes, which are special immune cells that destroy viruses and other organisms causing diseases. Excess use of cat's claw extracts or the herb itself can lead to nausea and headaches. The recommended dosage is 250mg of the extract taken twice in a day, or a teaspoon of cat's claw tea mixed with warm water, taken at most three times in a day.
References:
//www.herbal-meds-online.com/Herbal-Meds/Cats-Claw-is-an-immune-boosting-herbal-supplement.html
//voices.yahoo.com/boost-immune-system-cats-claw-209593.html
//alternative-healthzine.com/una-de-gato-cats-claw/
https://caworld48.wordpress.com/2013/10/20/what-are-the-health-benefits-of-cats-claw/
(https://vitanetonline.com:443/forums/Index.cfm?CFApp=1&Message_ID=2870)
---
Can Butterbur Extract Help with Bladder Incontinence?



Date: October 30, 2013 09:56 PM
Author:
Darrell Miller (dm@vitanetonline.com)
Subject: Can Butterbur Extract Help with Bladder Incontinence?

What is Butterbur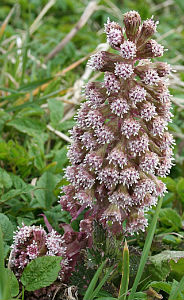 It is a shrub that usually grows in marshy ground. It is found in North America, Europe, and Asia. In ancient times, its leaves were used to wrap butter when it was warm. Despite the rather interesting use, it is a plant that has been used for medicinal purposes for quite a while now. It has over time proved effective for clearing headaches, reducing pain, fever, anxiety, and problems with the urinary tract.

Butterbur extract is derived from the roots, leaves and rhizomes. It is used in the manufacturing of tablets. Topically, it treats allergies, clears migraines and asthma.

How it helps elevate incontinence

The traditional use of butterbur in treating problems in the urinary tract is still applicable today even in modern medicine. Normally, it is neurons in the brain and in the bladder's smooth muscles that involuntarily influence the muscle that surrounds the bladder, referred to as detrusor muscle. The detrusor muscle will contract and expand depending on the amount of urine present in the bladder.

Incontinence results when the smooth muscle in the bladder contracts without any warning whatsoever. It is characterized by overly frequent urination, which is more than 3 times in 24 hours, urgency and leaking.

The extract works by relaxing the detrusor muscle which reduces pressure on the bladder. Its active ingredient is a compound known as petasin. The results can be seen after a minimum of 4 weeks. By the eighth week, they are even more pronounced. Patients can improve from a minimum of 30 minutes urination intervals to 150 minutes. There are absolutely no side effects. It is not recommended for expectant mothers, or during lactation.

However, it should be noted that unsaturated pyrrolizidine Alkaloids (PA) are present in the natural form which could lead to liver damage. However, after processing, the P.A.s are removed. It is always safe to check whether the processed one has got any.


References:
//nccam.nih.gov/health/butterbur
//www.alive.com/articles/view/19157/butterbur
(https://vitanetonline.com:443/forums/Index.cfm?CFApp=1&Message_ID=2867)
---
Can Fenugreek Seed Help Lower Blood Sugar?



Date: May 17, 2012 08:47 AM
Author:
Darrell Miller (dm@vitanetonline.com)
Subject: Can Fenugreek Seed Help Lower Blood Sugar?

Fenugreek
The cells essentially need glucose since it supplies them with energy, and it is the simple sugar traveling in the blood that provides the cell with glucose. Glucose moves from the blood into the cells with the help of the insulin hormone. At times, the body fails at producing insulin or starts reacting abnormally to the insulin in the blood. This way, the cells are not able to use the glucose, which causes the glucose to continue accumulating in the blood until the glucose levels in the blood become really high.
The severity of this condition can lead to diabetes. Fortunately, people can keep their blood sugar levels in a healthy range by using fenugreek seeds, which is a herb this is capable of lowering blood sugar. Before consuming fenugreek, it is better if people consult their doctor and follow their doctor's advice.
What is Fenugreek?
Fenugreek or Trigonella foenum-graecum, is a plant that is also known as Greek hayseed, and it bears seeds. For thousands of years, the Fenugreek seeds have bee used in Ayurveda or traditional Indian medicine. Fenugreek is generally recommended as a remedy for digestive problems, since constipation is relieved and lactation is promoted by the seeds of this herb. Even diabetes, high cholesterol and inflammation can be treated using these seeds. Several biologically active components are contained fenugreek, which lessen the amount of blood sugar, lowering blood sugar levels.
What are the Properties Fenugreek?
Natural chemicals known as saponins and Alkaloids are contained in Fenugreek. The way in which carbohydrates are converted by the digestive system into glucose and way in which insulin is secreted and used by the body is affected by some of these compounds. The saponins cause lesser glucose to be absorbed from digested nutrients. The amount of insulin secreted by the pancreas and the number of insulin receptors on red blood cells are increased by the rest of the compounds. Abundant fiber is also contained in fenugreek seeds, as a result of which the absorption of the glucose derived from carbohydrate after a meal is slowed down.
Is There Any Evidence that Fenugreek Helps Lower Blood Sugar?
It has been suggested by several laboratory studies that fenugreek indeed keeps the blood sugar levels in control. The benefits of fenugreek and its seeds have also been suggested by several clinical studies with human subjects. While large trials have not yet been conducted, the present findings seem to be quite promising and definitely suggest that fenugreek effectively lower blood sugar levels.
Precautions and Recommendations
A variety of health food stores are currently selling fenugreek extract and fenugreek seeds. While there is no standard dosage of consuming the extract or the seeds, but it is better if about five grams of the seeds per day or one gram of the extract per day is consumed. Fenugreek might result in mild abdominal bloating or gastric upset, but overall it is regarded safe to use. Thus, consuming fenugreek seeds or extract can prove to be beneficial for the people who are suffering from high blood sugar levels or diabetes.
(https://vitanetonline.com:443/forums/Index.cfm?CFApp=1&Message_ID=2645)
---
Why California Poppy is a Great Pain Reliever



Date: March 31, 2012 07:49 AM
Author:
Darrell Miller (dm@vitanetonline.com)
Subject: Why California Poppy is a Great Pain Reliever

What Makes California Poppy So Good For Pain?
If you reside in California, chances are good that you are familiar with the California Poppy. Named as the state flower in 1903, the yellow poppy fields surround the bays as a sign that springtime is here. The botanical name is Eschscholtzia californica and this orange cup-shaped flower grows wild as an annual perennial in California and other southwestern states from April through August. It did not take long for settlers to realize that natural beauty was not all that the California Poppy had to offer.
Medicinal Properties
The entire plant, from root and stem to leaves and seeds has been found to provide varying displays of physical and psychological healing properties. Although placed in the sub-opiate Papaver family, the yellow California Poppy is in no way an active source of opium as is its cousin, the red poppy. While the red poppy works to depress the central nervous system, the yellow poppy provides analgestic and antispasmodic chemical reactions that work on nerve and muscle pain.
Tooth Aches
For years, raw California Poppy root has been used as an immediate form of relief for toothache pain. By chopping off a segment of the root and applying directly to the source of the gum pain, instant relief is felt. This rare phenomenon is believed to be credited to the variety of benzophenanthridine Alkaloids produced in the root. Many medical compounds such as morphine and codeine have been paralleled to this natural ingredient for the pain alterning state that is delivered. It is believed that only 20% of all plants contain this form of alkaloid that is known to relieve pain.
A Tincture for Pain
There are many organic sites that offer a tincture made from the roots and leaves of the yellow poppy. Fresh herbs that are compressed into concentrated form are found to be more effective than those that are dried. The active ingredients are mixed with an alcohol based liquid and used in a liquid or placed under the tongue. A measured amount can alleviate pain from menstrual cramping or intestinal discomfort. Anxiety or stress related headaches are also treated with tincture that reportedly gives relief within minutes. A tincture made with California Poppy has a shelf life of five years when stored in a cool, dark area.
Raising California Poppy
California Poppy is a wonderful way to add a splash of color around the outside of your house and also reap the benefits of the medicinal properties. The bright orange flowers love the sunshine and will stretch to find. You will be able to keep a natural pain reliever on hand for making tincture, extract or tobacco. Smoking California Poppy gives a relaxing way to end a hard day and relieve pressure and pain from sore muscles. Acting as a sedative, you will find yourself drifting off into a blissful sleep. California Poppy can also be used for restless leg syndrome and many have experience luck in treating ADD and other neurological problems.
Ever since the days of the native Indiana, California Poppy has helped to relieve pain occuring from different sources and remains a great healer to this day.
(https://vitanetonline.com:443/forums/Index.cfm?CFApp=1&Message_ID=2624)
---
How Does Prickly Pear Leaf Help with Blood Sugar Control?



Date: August 02, 2011 02:02 PM
Author:
Darrell Miller (dm@vitanetonline.com)
Subject: How Does Prickly Pear Leaf Help with Blood Sugar Control?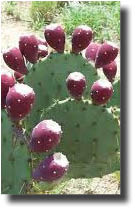 Prickly pear leaf is obtained from a group of cacti known for their positive effect on blood sugar. It is an important source of food and medication for Native Americans since prehistory. It contains unique compounds that display potent antioxidant activity. Studies have shown that its phytochemical content displays potential in the management of blood sugar and the treatment of type 2 diabetes mellitus.
Also known as nopales in its place of origin, all plant species referred to as prickly pear belong to the genus Opuntia. This genus comprises more than 200 species, but only a few are noted for their culinary uses. In Mexico and most of Latin America, it is consumed as a vegetable in general. The juice extracted from the prickly pear leaf is utilized in different niches of many industries. In food and drug industries, it is highly valued for its Alkaloids and polyphenols that exhibit bioactive properties.
Many health problems recorded in the past few decades have been linked to uncontrolled blood sugar levels. Complex carbohydrates present in the human diet are broken down into simple sugars. In particular, glucose refers to the sugar that enters the systemic circulation. Glucose takes on a central role at the cellular level. It fuels the physiological functions of all cells and tissues, including the brain and the heart. That being said, diets high in simple sugars have been tied to elevated blood sugar.
Researchers and medical professionals have noted several factors that lead to metabolic disorders. Genetic abnormalities are something we don't have control of. On the other hand, lifestyle factors are quite the opposite. It has been reported that sedentary lifestyle and food choices play a major part in the development of illnesses related to glucose metabolism. Experts are convinced that some foods are detrimental to health, but there are sources of nutrition that help maintain healthy glucose levels.
Prickly pear leaf belongs to the group of foods that are good for blood sugar. Glycemic index measures how carbohydrates present in our diet influence blood sugar concentration. Simple sugars are always considered unhealthy forms of carbohydrates in that all of them possess a high glycemic index, which means glucose is released into the bloodstream at a very rapid rate. Foods that are easily digested to simple sugars, such as white bread and sweetened beverages, affect blood sugar in the same manner. Organic compounds that occur naturally in prickly pear leaf have a twofold effect. First, it helps lower the glycemic index of carbohydrates in our diet, and thus promotes a gradual release of glucose into the bloodstream. Second, it improves the hormone activity of insulin and fights its functional decline that results in insulin resistance, a common medical condition that precedes type 2 diabetes mellitus.
Grab some prickly pear leaf and take control of your life.
(https://vitanetonline.com:443/forums/Index.cfm?CFApp=1&Message_ID=2384)
---
Relax With Passion Flower, and Overcome Your Insomnia



Date: June 09, 2011 11:33 AM
Author:
Darrell Miller (dm@vitanetonline.com)
Subject: Relax With Passion Flower, and Overcome Your Insomnia

Passion flower is used by many people to help them relax and overcome their insomnia. People who find it difficult to sleep have discovered that a few drops of passion flower extract or a passion flower tea before bed can help them relax and get to sleep. They are amongst a growing number of people trying to avoid diazepam and Valium as a means of relaxation and overcoming stress, because it doesn't get them hooked.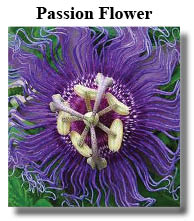 According to a study carried out by some PhD researchers and reported in the Journal of Clinical Pharmacy and Therapeutics in 2001, the Alkaloids and flavones contained in passion flower are just as good as these oxazepams at calming your general anxiety levels, yet do not impair your ability to work as the likes of diazepams such as Valium do, and are also non-addictive.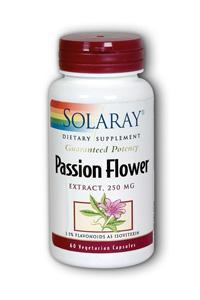 Passion flower works by calming you down through its effect on the neurotransmitters in your central nervous system, and not only overcomes general anxiety symptoms, but helps you to relax and sleep well at night. It is a natural substance, unlike the synthetic chemical nature of diazepam and other oxazepams and many insomniacs find it a godsend.
(https://vitanetonline.com:443/forums/Index.cfm?CFApp=1&Message_ID=2329)
---
Can Butterbur Help Me with Migraines



Date: April 02, 2011 12:14 PM
Author:
Darrell Miller (dm@vitanetonline.com)
Subject: Can Butterbur Help Me with Migraines

Butterbur and Headaches
Butterbur has helped countless of migraine sufferers for more than three decades. In Europe, it is available as a prescription drug, which neurologists have prescribed since 1972. It has been the subject of numerous studies and reviews in a span of 40 years that have come to a conclusion that it does alleviate symptoms of migraine and reduce frequency of attacks. It is one of the herbal remedies clinically tested in migraine centers in the US. To date there has been no recorded adverse effects and harmful drug interactions, and as such available in the US over the counter, no prescription required. It has been compared to beta blockers and anticonvulsants and in general believed to be better than both of these more common treatments.
Petasites hybridus, the common butterbur, is the herb where butterbur extracts are obtained from although other species that belong to the genus Petasites are also known to produce the same health benefits. Petasites comprises up to 20 plant species widely distributed across the globe, a number of which have been tied to folk medicine throughout the ages. Petasites hybridus is native to North America and thrive well in marshes and wetlands, where there is a significant amount of moisture in the soil.
American Indians have long used its rhizomatous roots to fight off headaches and inflammation-induced diseases, such as asthma attacks and hay fever. Indeed the discovery of the organic compounds petasin, isopetasin, and oxopetasin explained its long-standing association with the treatment of migraines and allergies. Today most butterbur preparations do not contain pyrrolizidine Alkaloids, which were identified to cause liver damage. That being said, it is still best to seek professional advice and ask assistance in choosing products from a reputable laboratory.
Interferes with Releases of Pain Chemicals
The phytochemicals unique to Butterbur have been well investigated, and results point to their effects on inhibiting the productions of local pain chemicals, which are pro-inflammatory in nature. Leukotrienes are lipid mediators that supervise the productions of other intermediaries of inflammation. Prostaglandins are responsible for vasodilation of blood vessels and their consequent sensitization to pain. Butterbur has been observed to influence these two pain chemicals.
Plays the Role of a Natural Beta Blocker
Beta-adrenergic antagonists, or simply beta blockers, are a class of drugs that target endogenous catecholamines implicated in migraine attacks. Epinephrine and norepinephrine are catecholamines that act on beta-andrenergic receptors, leading to a reduced blood flow in the brain. This results in the spasmodic contractions of cerebral blood vessels characteristic of migraines. Butterbur works on the principle of blocking the effects of catecholamines and inducing normal blood flow to the brain.
Produces No Known Serious Side Effects
Most analgesics and beta blockers have been associated with several adverse effects, which more often than not include nausea, dizziness, and muscle weakness. Many have been reported to cause weight gain. None of these have been linked to regular use of butterbur, one of the reasons why it has enjoyed a surge in popularity in recent years.
If you suffer from Migraine headaches, give butterbur a try!
(https://vitanetonline.com:443/forums/Index.cfm?CFApp=1&Message_ID=2265)
---
What is Vinpocetine and How Does it Help with Memory?



Date: March 24, 2011 02:18 PM
Author:
Darrell Miller (dm@vitanetonline.com)
Subject: What is Vinpocetine and How Does it Help with Memory?

Vinpocetine And Brain Health
Vinpocetine is a derivative of an organic compound found in the plant species Vinca minor, or common periwinkle. It is best known for its neuroprotective effects and used in Europe and Japan in treatment of age-related cognitive decline. More often than not, its activities inside the human body are described as vasodilator, which means it increases blood flow. It has also seen a growing presence in the North American market as a dietary supplement.
Vinpocetine is available as a prescription drug in certain European countries and Japan and has shown to be speed up prognosis of patients who suffered cerebrovascular accident, or CVA, which is commonly referred to as stroke. Most cases of cerebrovascular accident are brought on by ischemia, or very poor circulation of blood to certain parts of the brain. This is exactly what vinpocetine is beneficial for, and recommended dosages have so far yielded very encouraging results.
Improves Blood Circulation in the Brain
It has long been postulated that one of the mechanisms of action of vinpocetine is limiting the effects of Na+ channels that are sensitive to voltage. This creates a neuroprotective effect believed to contribute to mental clarity and sustained attention. Striatal nerve endings produce extracellular Ca+ ions that induce neuronal damage through a phenomenon called excitotocity. High levels of Ca+ ions are now alleged to be correlated with voltage-sensitive Na+ channels. Striatal nerve endings see a decline in Ca+ ions when Na+ channels are influenced by vinpocetine, and in the process lessen excitotoxicity.
Attenuates Ischemic Neuronal Damage
In addition to limiting neuronal damage induced by excitotoxicity, which in turn results from cerebral ischemia, vinpocetine plays an active role in the upkeep of brain cells after being subjected to ischemic damage. As a vasodilator, it not only counters the effects of ischemia but also significantly increases the brain's access to bioactive molecules like oxygen and other nutrients exclusively distributed by the circulatory system.
It also inhibits the enzyme phosphodiesterase, which is specialized for the breakdown of cyclic adenosine monophosphate, or cAMP, and cyclic guanosine monophosphate, or cGMP. By so doing, vinpocetine contributes to glucose metabolism and energy production in the brain, and at the same time, improves the distribution of bioactive compounds in the central nervous system.
Displays Neuroprotective Activities
Vinpocetine and its precursor belong to a group of indole Alkaloids known as tryptomines, which are present in the human brain and the rest of the central nervous system in minute quantities. These organic compounds make up several psychoactive drugs and in the human body act as neuromodulators and neurotransmitters in the form of melatonin and serotonin.
Vinpocetine in particular displays activities that are primarily anti-inflammatory in nature. Several studies point to its effects on the enzyme complex called IkB kinase, which regulates cellular responses to inflammation, by preventing the translocation of a protein complex called responsible for the process of inflammation within cells.
In a Nutshell, vinpocetine can help you think clearer and protect the brain from inflammation and free radical damage. Give vinpocetine a try today!
(https://vitanetonline.com:443/forums/Index.cfm?CFApp=1&Message_ID=2257)
---
Catuaba bark and its benefits



Date: October 18, 2010 08:21 PM
Author:
Darrell Miller (dm@vitanetonline.com)
Subject: Catuaba bark and its benefits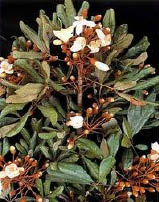 Catuaba Bark (Erythroxylum catuaba) is a small tree that grows and produces yellow and orange flowers. Its shape is oval, yellow colored and looks like a small inedible fruit. In Brazil, the catuaba bark belongs to the family Erythroxylaceae and grows mostly northern part in Amazonas in and many other areas. Today, in the mid-forests of Brazil the trees are harvested in the form of catuaba and are sold all over the world.
There are two types of catuaba, one is Big Catuaba and the other is Small Catuaba. The Big Catuaba is also known as Trichilia catigua that grows up to 6-10 meters tall in the mahogany family in Brazil. It is cream colored and referred as catigua and angelim-rosa. The Small Catuaba, also known as Erythroxylum catuaba grows up to 2-4 meters tall in Brazil. The Tupi Indians an indigenous tribe of Brazil came to know first the various incredible benefits of catuaba. They learnt that it has sex-enhancing properties.
Later the Tupi Indians came to know about many other health benefits it provided like pain relieving, control of fatigue, reducing nervous and depression, sharpening memory. They were so impressed with the incredible and powerful action of catuaba that they spread the knowledge of its benefits to other Brazilian tribes and even praise the herb by singing songs. It is traditionally drunk by the Tupi Indians as a bark decoction by boiling it in water to make tea. This would improve sexual interest in people who lack sexual interest. Catuaba bark is a potent and a natural aphrodisiac. It remarkably enhances male's reproductive system, although this herb is primarily used to improve erection in men, it was found to be effective as libido-enhancing element for both men and women. It prevents us from feeling agitated and also helps in combating forgetfulness and dementia.

People feel more relaxed and energetic after taking it. Many others reported benefits of catuaba that it relieves from insomnia, hypertension, restless sleeping patterns and memory loss. It is non toxic in nature and is equal to aromatic oils, tannins and Alkaloids. Now-a-days this herb is available in all health food stores in the form of capsules with dosage of 500-1000 mg. You can also obtain the bark in tincture or powder. The significant feature is that it causes no side effects at all. Many researches conducted in Japan stated that the catuaba bark contains antibacterial and antiviral compounds as well. Many other studies also stated that it has relaxing effects and it tones the overall body functions.
Still various studies and research are going on Catuaba bark, since it also promises to prevent opportunistic HIV infections. If it is really does then it will be a great achievement to mankind.
(https://vitanetonline.com:443/forums/Index.cfm?CFApp=1&Message_ID=2191)
---
Goldenseal Root



Date: October 06, 2009 01:22 PM
Author:
Darrell Miller (dm@vitanetonline.com)
Subject: Goldenseal Root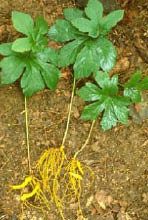 Goldenseal was used by the Native Americans as a tonic, for sore throats, eye infections, ulcers, and even arrow wounds. It was also used as an insect repellant and pesticide for crops. When boiled in water, it was used externally for skin conditions. The dried root of the goldenseal plant was official in the U.S. Pharmacopoeia from 1831 to 1842 and was readmitted in 1863 to 1936.
Traditionally, goldenseal has been used for many different conditions. Among these are boosting the glandular system, hormone imbalance, congestion, inflammation, female problems, infection, bronchitis, menstrual problems, catarrh of the bladder, gastritis, ulcers, bowel stimulation, antiseptic, and as an immune system builder. Those with low blood sugar or pregnant women should not use this herb.
Recent studies have determined that goldenseal is beneficial in fighting viruses and infections. This herb contains the Alkaloids hyrastine and hyrastinine, which possess strong astringent and antiseptic benefits on the mucous membranes. The berberine that is found in goldenseal, and can also be found in barberry, Oregon grape, and goldthread, is effective in fighting infections of the mucous membranes, which includes the mouth, throat, and sinuses. It has also been found to kill toxic bacteria in the intestinal tract like giardiasis, which is found in streams of North America. Goldenseal can help to relieve diarrhea in cases of giardiasis, amoebiasis, or other gastrointestinal infections.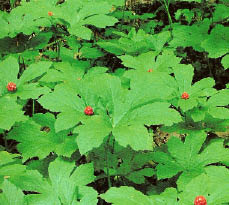 The alkaloid content of goldenseal gives it its antibiotic properties. Goldenseal has a long history of use for fighting both colds and flu viruses. The berbine content is effective as a natural antibiotic and immune stimulant. The herb may also help to prevent candida infection which is the result of antibiotic use. Goldenseal is thought to help strengthen the immune system and may work by increasing the blood supply to the spleen. This enables the spleen to function and release compounds which are known to improve immune function. Some herbalists in England consider goldenseal to be the wonder remedy for digestive problems. This herb is recommended for use after the onset of a cold instead of as preventative action. For this reason, it is often found in cold remedy combinations.
The rhizome and root of the goldenseal plant are used to provide adaptogen, alterative, anthelmintic, antibiotic, antiperiodic, antiseptic, cholagogue, emmenagoggue, hepatic, nephritic, stomachic,, and mild purgative properties. The primary nutrients found in this herb are calcium, copper, iron, manganese, phosphorus, potassium sodium, vitamins A, B-complex, C, E, and F, and zinc. Primarily, this herb is extremely helpful in treating bronchitis, poor circulation, colds, colitis, colon problems, coughs, diarrhea, eye infections, gonorrhea, gum disease, hemorrhages, hemorrhoids, infection, inflammation, intestinal problems, kidney problems, liver disorders, excessive menstruation, membrane infections, mouth sores, nosebleeds, and sore throat.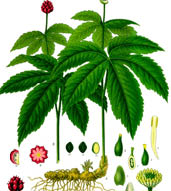 Additionally, this herb is very helpful in dealing with allergies, hay fever, asthma, Bright's disease, burns, chicken pox, constipation, earaches, eczema, fever, flu, gallbladder problems, gastric disorders, gastritis, glandular problems, heart conditions, herpes, membrane irritation, nausea, nervous disorders, ringworm, skin disorders, spleen ailments, tonsitilits, and urinary problems. For more information on the many beneficial effects provided by goldenseal, please feel free to contact a representative from your local health food store.
(https://vitanetonline.com:443/forums/Index.cfm?CFApp=1&Message_ID=2098)
---
Hydrangea



Date: September 02, 2009 11:55 AM
Author:
Darrell Miller (dm@vitanetonline.com)
Subject: Hydrangea

Both the Cherokee and the early American settlers used a decoction of hydrangea for calculous diseases with great success. This herb was considered by Dr. Edward E. Shook to be remarkable, with curative powers that were better than any other herb. This doctor also considered it a powerful solvent of stone and calculous deposits in the renal organs. This herb contains Alkaloids that act like cortisone without the side effects. Hydrangea also has similar cleansing powers to those of chaparral.
The hydrangea plant is a flowering shrub that grows easily and provides color in the garden from mid-summer through fall. Often, people use them as specimen plants and in shrub borders. The name hydrangea comes from the Greek hydra, which means water, and angeon, which means vessel. This refers to the plant's preference for moisture and to the shape of the seed capsule. This plant is undergoing a revival of interest, which is much deserved. The hydrangea plant produces flowers from early spring to late autumn. These flowers are carried in bunches and found at the ends of the stems. Each individual hydrangea flower is relatively small, while the plant has large blooms that bring huge amounts of color to the garden in late summer and autumn. The plant is easy to grow, dependable, and improves with time.
Herbalists have found hydrangea to be a gentle and effective remedy. It cleans toxins from the body by cleansing the kidneys. Hydrangea also works to increase the flow of urine to remove stones and the pain that is associated with kidney stones. Hydrangea can help stop infection and dissolve hard deposits in the veins and urinary organs. This herb is thought to help with rheumatic conditions, work as a diuretic, help with bed-wetting, and treat lymphatic conditions.
When taking hydrangea as a supplement, one teaspoonful of syrup should be taken three times a day, or thirty grains of a fluid extract. As a tincture, one should consume two to four milliliters, three times a day. As a decoction, one should boil two teaspoons of root in one cup of water for fifteen to twenty minutes. The decoction should be drunk three times each day. Two to four grams of the dried root should be consumed for effective results. A one to one ratio in twenty-five percent alcohol of the liquid extract should be taken in dosages of two to four milliliters. Two to ten milliliters of a tincture prepared in a one to five ratio with forty-five percent alcohol will provide the best results.
The leaves and root of the hydrangea plant are used to provide alterative, antilithic, antirheumatic, astringent, diuretic, mild purgative, nephritic, and sialagogue properties. The primary nutrients found in this herb are calcium, iron, magnesium, phosphorus, potassium, sodium, and sulfur. Primarily, hydrangea is extremely beneficial in treating arthritis, cystitis, gallstones, gonorrhea, gout, kidney stones, rheumatism, and uterine problems.
Additionally, hydrangea is very helpful in dealing with arteriosclerosis, backaches, edema, inflammation, kidney problems, pain, and paralysis. For more information on the many beneficial effects provided by hydrangea, please feel free to contact a representative from your local health food store.
(https://vitanetonline.com:443/forums/Index.cfm?CFApp=1&Message_ID=2071)
---
Freez Dried Nettle Leaf



Date: August 15, 2009 02:07 PM
Author:
Darrell Miller (dm@vitanetonline.com)
Subject: Freez Dried Nettle Leaf

The nettle plant is native to Europe and can be found throughout the United States and into Canada. This herb was cultivated in Scotland for use in making a durable cloth. The nettle plant is so rich in chlorophyll that it was used by the English to make a green dye for camouflage paint. This camouflage paint was used during World War II.
Nettle is one of the most useful of all plants. It contains Alkaloids that neutralize uric acid. By decreasing uric acid, one can help to reduce symptoms of conditions like gout and rheumatism. Additionally, the astringent activity of nettle helps to decrease bleeding. The nettle plant is rich in iron, which is extremely vital to good circulation. It helps to reduce high blood pressure. Tannins that are found in the nettle root have been used as part of an astringent enema. This is used to shrink hemorrhoids and reduce excess menstrual flow. This herb became popular because of its use in irritating the skin of an inflamed area and increasing the flow of blood to reduce inflammation. The stinging action of nettle can be attributed to the histamine reaction that is caused by the formic acid in the hairs. Nettle has a reputation for use in cases of asthma and other respiratory conditions.
The use of nettle root extract was recommended by German physicians for treating urinary retention that is caused by benign prostatic hypertrophy. This recommendation was based upon evidence from clinical studies. Additional studies have determined that nettle root can increase the excretion of chlorides and urea from the urine. The diuretic activity produced by nettle root ahs been confirmed in animal studies. The diuretic properties can be attributed to the high potassium content. However, this has not been verified. A study that was conducted at the National College of Naturopathic Medicine in Portland, Oregon found evidence of nettle for treating hay fever. In this study, freeze-dried capsules of 300 mg were used. The results showed significant relief from hay fever symptoms in the participants.
The leaves and roots of the nettle plant are used to provide alterative, antiseptic, astringent, blood purifier, diuretic, expectorant, galactagogue, hemostatic, and nutritive properties. The primary nutrients found in this herb are calcium, chlorophyll, chromium, copper, iron, manganese, potassium, protein, silicon, sodium, sulfur, vitamins A, C, D, E, F, and P, and zinc. Primarily, nettle is extremely beneficial in dealing with external and internal bleeding, blood impurities, bronchitis, high blood pressure, rheumatism, and diarrhea. Additionally, this herb is very helpful in treating anemia, asthma, poor circulation, eczema, hay fever, hemorrhoids, hives, inflamed kidneys, excess menstruation, mouth sores, nosebleeds, skin disorders, and vaginitis.
In order to obtain the best results when supplementing with this, or any herb, it is important to consult your health care provider before beginning any regimen while on prescription medications. For more information on the many beneficial effects provided by nettle, please feel free to consult a representative from your local health food store with questions.
*Statements contained herein have not been evaluated by the Food and Drug Administration. Nettle is not intended to diagnose, treat and cure or prevent disease. Always consult with your professional health care provider before changing any medication or adding Vitamins to medications.
(https://vitanetonline.com:443/forums/Index.cfm?CFApp=1&Message_ID=2057)
---
BoneSet For Fevers



Date: June 09, 2009 12:15 PM
Author:
Darrell Miller (dm@vitanetonline.com)
Subject: BoneSet For Fevers

Boneset was used by Native Americans for a valuable remedy against colds, flu, and fevers. Other common names that boneset is identified by include: thoroughwort, vegetable antimony, feverwort, agueweed, Indian sage, sweating plant, eupatorium, crossword, thoroughstem, thoroughwax, and wild Isaac. In most cases, boneset has been used primarily to treat fevers. They introduced boneset to the settlers in the New World. From 1820 through 1916, boneset was listed in the U.S. Pharmacopoeia. This herb was also listed in the National Formulary from 1926 through 1950. Boneset has been used to restore strength in the stomach and spleen. It has also been used as a tonic for acute and chronic fevers. Dr. Edward E. Shook actually felt that boneset was beneficial for every kind of fever humans are subjected to. He also believed that it had never failed in overcoming influenza.
Recent research has found that boneset contains antiseptic properties that help to promote sweating. These properties also help in cases of colds and flu. Boneset has also been shown to contain antiviral properties and strengthen the immune system by enhancing the secretion of interferon. Additional studies have found that boneset is effective against minor viral and bacterial infections by stimulating white blood cells. Additionally, this herb has been used to treat indigestion and pain and may also contain some mild anti-inflammatory agents to help with conditions like arthritis.
Boneset is a perennial herb that has an erect stout and a hairy stem. It grows from two to four feet high, with branches at the top. The leaves of the boneset plant are large, opposite, united at the base, and lance-shaped. They grow anywhere between four to eight inches in length and taper into a sharp point. The edges of these leaves are finely toothed, with prominent veins. These leaves help to distinguish this plant species at first glance. The flower heads of the boneset plant are terminal and numerous, being large, and having anywhere from ten to twenty white florets. The plant possesses an aromatic odor, with an astringent and strongly bitter taste. This plant species varies considerably in size, hairiness, form of leaves, and inflorescence. It can typically be found flowering from July to September.
The entire herb is used to provide alterative, anti-inflamamtory, antiperiodic, antiviral, diaphoretic, emetic, febrifuge, purgative, nervine, and stimulant properties. The primary nutrients found in boneset include calcium, magnesium, PABA, potassium, and vitamins C and B-complex. Primarily, boneset has been shown to be extremely helpful in dealing with chills, colds, coughs, fever, flu, malaria, pain, rheumatism, typhoid fever, and yellow fever. Additionally, this herb is beneficial in treating bronchitis, catarrh, jaundice, liver disorders, measles, mumps, Rocky Mountain spotted fever, scarlet fever, sore throat, and worms. For more information on the many beneficial effects provided by boneset, please contact a representative from your local health food store.
Although there is no recent clinical evidence that guides the dosage of boneset, traditional use of the herb suggests that a dose be about two grams of leaves and flowers. The internal use of this herb should be tempered by the occurrence of hepatotoxic pyrrolizidine Alkaloids in this plant. For those women who are pregnant or lactating, this herb should not be used, as there have been documented adverse effects on those women who are pregnant and/or lactating.
Boneset is available in capsule, tablet, and liquid extract forms at your local or internet health food store. Look for name brands to ensure quality and purity of the product you purchase.
(https://vitanetonline.com:443/forums/Index.cfm?CFApp=1&Message_ID=2015)
---
Gymnema Sylvestre



Date: November 12, 2008 09:51 AM
Author:
Darrell Miller (dm@vitanetonline.com)
Subject: Gymnema Sylvestre

Gymnema sylvestre is found naturally in central and southern India, where it has been used in traditional Indian medicine for almost two thousand years. It is known as 'gurmar' in ancient Indian texts, a word meaning 'sugar destroyer', which gives an indication of its uses in medicine.
It is used to reduce the absorption of glucose into the body, and also reduce the sweetness of foods, both of which are desirable for those wishing to lose weight and to reduce the level of sugar in their blood. It was used for this purpose in Ayurvedic medicine, subjects being given the leaves to chew. As with many other ancient Ayurvedic remedies, this use of gymnema sylvestre has passed into modern times, and has sound scientific basis. First, however a bit more about the plant itself.
It is found predominantly in the Western Ghats, and also to the west of the mountains, around coastal Goa. It is a vinous plant that climbs on other bushes and trees, known in Sanskrit as Meshasringa, or ram's horn after the shape of the leaves from which the supplement is extracted. For what it's worth, the official name seems a mix of Greek and Latin (gymnos(Gr) - naked and Silva (L)- forest) for naked forest. That, however, is irrelevant to its uses, so let's have a look at the science involved and the active ingredients in the plant.
The main constituents are terpenoid saponins known as gymnemic acids, so one can assume that they were first found in this plant. They are glycosides, including hodulcine and ziziphin, which act as sweetness inhibitors so that there is no sweet taste in anything that is sweetened by sucrose. There are over 20 types of gymnemic acid in the leaves, of which the strongest, Gymnemic Acid 1, can suppress the sweetness even of artificial sweeteners such as aspartame.
These are not irreversible effects, and last only about 10 minutes, after which normal sweetness is detectable by your tongue. During the active period, however, a solution of normal sugar will taste like ordinary unsweetened water. However, is this just a matter of taste, or does it affect the sugar itself?
Studies have shown that animals fed the leaves of Gymnema sylvestre develop hypoglycemia, probably because it stimulates the pancreas to generate insulin that reduces the level of sugar in the blood. Further studies have shown the presence in the leaves of a number of types of acylated derivatives of deacylgymnemic acid. There are well over a dozen types of saponins known to be contained within the leaves.
Other chemicals found include anthraquinones, flavanoids, chlorophylls, querticol, phytin, a number of glycosides and anthraquinones. The bush also contains Alkaloids, although these are constituents in most plants used in ancient remedies. This is by no means all of the chemicals discovered, and many of the minor benefits of using it could be due to the minor constituents of this amazing little leaf.
A study of the above constituents will reveal a few antioxidants, and it is no surprise that the extract from Gymnema sylvestre also possesses anti-inflammatory properties. Gymnemic acid is believed to have a similar chemical structure to saccharose, and the plant extracts can be used not only to reduce a craving for sugar, but also to treat digestive problems and high cholesterol levels. So what scientific evidence is there other than the obvious effects reported by those that use it?
A study in the UK in 2005 found that an aqueous extract of Gymnema sylvestre caused the secretion of calcium and insulin from mouse and human cells to be increased at a specific concentration without affecting the cellular function. This means that the supplement can be used to stimulate the secretion of insulin with people with Type 2 diabetes without otherwise affecting health. Its usefulness to diabetics is obvious, but there are other health benefits to those that are not diabetic.
Anything that modulates a sweet tooth must be of use to those seeking to lose weight, particularly if they feel the need for sweet foods. In fact Gymnema tends to reduce food cravings for carbohydrates and sweets, and can be used by those seeking a natural means of curbing their appetite for sweet and sugary foods. Because excess weight can lead to diabetes,
Although there have been many discussions about the biochemical mechanism of the gymnemic acids in this effect on taste, recent evidence suggests that the phytochemicals act on both your taste buds and on those parts of the intestine responsible for absorbing nutrients from digested foods.
Not only that, but studies have also indicated that Gymnema sylvestre removes the bitterness of acerbic chemicals such as quinine in the same way that it removes the sweetness form cakes and candies, and if you drank tonic water it would taste just like water. On the other hand, if you ate an orange, you would taste the acidity but not the sweetness.
The way to use this remarkable supplement is to follow the instructions, and within about a week you will be able to control your appetite much better, and any cravings for carbohydrates you previously had will be much reduced. After a month or so, you will notice an accelerated rate of weight loss if you had been overweight, and diabetics will find a significant reduction on blood sugar between insulin shots.
Gymnema sylvestre can take care of any sugar or carbohydrate cravings, and is of significant use to the overweight, obese or to diabetics, and the mechanism by which it works has now been all but understood, although there are still some biochemical secrets that this amazing plant has yet to reveal. This amazing herb can be found at your local or internet vitamin store.



--
Buy Gymnema sylvestre at Vitanet ®, LLC


(https://vitanetonline.com:443/forums/Index.cfm?CFApp=1&Message_ID=1935)
---
Una de Gato (Cat's Claw)



Date: April 26, 2008 09:36 AM
Author:
Darrell Miller (dm@vitanetonline.com)
Subject: Una de Gato (Cat's Claw)

Una de Gato, otherwise known as cat's claw, is properly Unicaria tomentosa. It has been used as an herbal medicine for at least two thousand years by the people of Central and South America who gave it the name vilcacora.
It grows in jungle areas and rainforest in South America and Asia, and gets its name from the small claw-like thorns at the base of the leaves. One of the environmental benefits of the Una de Gato is that when it is harvested at three feet above the ground, it grows back to its full size of up to 100 feet within a few years when it can be harvested again to three feet. Cat's claw has been given dietary supplement status by the FDA.
The Peruvian Asháninka tribe has used the plant as a contraceptive and for the treatment of rheumatic conditions, diabetes, acne, diarrhea, cancer, urinary tract diseases and as an anti-inflammatory, and many of the studies of cat's claw have centered on this tribe. The studies quickly showed the active ingredients to be Alkaloids, both tertracyclic oxindole Alkaloids and pentacyclic Alkaloids that have been found both in the bark and in the root.
The extract is obtained by boiling both the inner part of the bark and the root, each of which differs in concentration of the various Alkaloids. The root is believed to better for its anti-inflammatory powers due to the quinovic acid glycoside it contains, although the relative concentrations of the various Alkaloids can vary according to the time of year and to the chemotype of the plant.
Cat's Claw comes in two chemotypes, each of which differs in the relative concentrations of the two different alkaloid types. One predominates in the pentacyclic Alkaloids that strengthen the immune system, and the other chemotype in the tetracyclic Alkaloids that counter that effect and reduce the speed and strength of the contractions of the heart. It is not possible to tell which chemotype a particular plant is until it has been chemically tested. They look exactly the same and it is possible for both to grow sided by side. However, the root is generally richer in Alkaloids, and sells at about twice the price of the bark. Alkaloids are not the only active ingredients in Una de Gato, and it also contains tannins and phytochemicals that have an antioxidant effect and are useful free radical scavengers. They have been studied for their effects in the treatment of HIV and cancer, though mainly due to the glycoside content that will be discussed shortly. The National cancer Institute has confirmed some anti-cancer properties of quinovic glycosides derived from cat's claw.
The four pentacyclic Alkaloids have been found to have a boosting effect on the human immune system, which it does by enhancing the ability of the white blood cells and macrophages to digest and kill off foreign organisms and debris in tissue and the bloodstream. The inference is that the herb is able to be used to treat a wide variety of infectious diseases, including many immune and autoimmune conditions including AIDS. The results with AIDs are inconclusive, although one particular study showed that cat's claw produced accelerated healing of cold sores and genital herpes (herpes simplex virus) and shingles (caused by herpes zoster virus). Although the evidence is slight, there are indications of its possible use in treating viral conditions.
It is used in homeopathy for the treatment of a number of digestive ailments, such as Crohn's disease, leaky bowel syndrome, colitis, gastritis and gastric ulcers among others. It is also used in the treatment of inflammatory conditions such as arthritis, rheumatism and some conditions of the prostate gland.
The tertracyclic indole Alkaloids that appear to counter the immune-boosting properties of their pentacyclic cousins include rhynchophylline, hirsutine, and mitraphylline. Rhynchophylline prevents blood clots in the veins and arteries by reducing the formation of platelets, and can dilate the peripheral blood vessels of the hands and feet. It can also lower blood cholesterol levels and reduce the heart rate. Due to this effect on blood vessels, it is though to be able to improve the circulation in the brain and be a useful treatment for Alzheimer's sufferers. Hirsutine inhibits contractions of the smooth muscle of the bladder, and so finds uses in the treatment of urinary incontinence.
The pentacyclic Alkaloids pteropodine and isopteropodine are believed to have important properties beyond their phagocytosis effect on the immune system. It has been reported that they have an effect on the 5-HT(2) receptors in the brain. These neurotransmitters are used as targets for many drugs used to treat a variety of conditions such as depression, eating disorders and anxiety, and such Alkaloids have a positive modulating effect on them.
The anti-inflammatory properties of cat's claw are largely due to the very potent quinovic acid glycosides previously referred to. These have been known about only recently, and they are thought to work synergistically to reduce the tissue swelling (edema) associated with the immune system's inflammatory reaction. Although this is believed to be largely due to the glycosides, three of the Alkaloids also possess anti-inflammatory properties. This property provides the scientific background for the traditional use of Una de Gato for rheumatism and arthritis, both inflammatory conditions. Many of the digestive conditions for which the plant has traditionally used are also inflammatory in nature.
A threat to cat's claw is the destruction of the Peruvian rainforest, although not as much as a threat as the destruction of the plant itself. Cat's claw has reached levels of popularity so high that it is in danger of extinction due to improper harvesting. New laws being enacted by the Peruvian government should help to protect the plant, and to promote its harvesting over cocoa.
When buying cat's claw, make sure that it is the Uncaria tomentosa form you are purchasing since there is another type, Uncaria Guianensis that contains different Alkaloids and is not as potent as the real Una de Gato. Also beware of a shrub known as cat's claw acacia, grown in Mexico and the southwest USA, since it contains cyanide derivatives and could be very dangerous if taken by mouth.
(https://vitanetonline.com:443/forums/Index.cfm?CFApp=1&Message_ID=1774)
---
How to Manage Migraines Naturally: Magnesium - Feverfew - Butterbur - Ginger



Date: December 21, 2007 10:41 AM
Author:
Darrell Miller (dm@vitanetonline.com)
Subject: How to Manage Migraines Naturally: Magnesium - Feverfew - Butterbur - Ginger

Before you can understand how to manage migraines naturally, it is necessary to understand exactly what they are and how certain treatments could work. It is not generally known that the word 'migraine' means 'half the head' because it frequently hurts only on the right or the left of the head of sufferer. Some people with migraines do feel pain on both sides at once, although this is not generally the case.
A migraine occurs in stages which are activated by fluctuations in the hormone content of the blood. The 'aura', when you see spots and flashing lights in front of your eyes, is the first stage of a migraine attack, and during this time the blood vessels in your neck and head are contracting. You could also find it difficult to concentrate and your fingers could feel cold. At this point they do not have the headache that starts when the blood vessels begin to dilate.
Rather than the contracted blood vessels slowly returning to normal, your hormones have an excessively strong reaction, and cause them to dilate rapidly and become much wider than they should be leading to a severe headache due to pressure on the nerves. Different hormones can be involves with each attack, and the range of effective natural treatments reflect this fact. During this period, your brain could swell slightly, your muscles can tense up and other things can happen to the chemical and hormonal balance of your body. That is why some herbal treatments work for some but not for others, and different people find different treatments effective for them. What works for you might not work for somebody else if their migraine has a different cause. Basically, though, migraines occur in two phases, one being associated with an excess of hormones and the other with a shortage.
It is not easy to live with a migraine since it can be completely debilitating. Some just have a severe headache, while others are affected for days at a time. The headache can become before and after the onset of the shimmering lights and other optical effects that are generated by the brain. It would certainly be useful if those prone to migraines had one or more of the possible natural remedies to hand since there is rarely time to seek to seek professional medical help once the migraine begins, and through the use of natural remedies a potentially bad attack could be nipped in the bud, and at least its effect on you reduced.
MAGNESIUM
Magnesium is common in green leafy vegetables such as spinach and cabbage, whole grains, nuts and seeds. It is an essential mineral for human biochemistry, and is also needed with calcium for healthy bone development and maintenance.
Magnesium is a muscle relaxant, and relaxes the muscles of the blood vessels helping them to relax their dilatancy that cause the migraine pain. It is also useful to help the immune function, reduces blood pressure (by the same blood vessel relaxing mechanism) and also the rhythm of your heart. Magnesium therefore provides you with many health benefits, and though the western diet is not generally deficient in magnesium, some areas can be and a magnesium-containing supplement will not do you harm.
However, particularly high dose of magnesium can lead to nausea, diarrhea, low blood pressure and many other unpleasant side effects, so do not take more than the RDA (recommended daily allowance) in your supplement. Many studies have confirmed its effectiveness in reducing the symptoms of migraine, but not all studies have been successful. However, the condition is so debilitating to so many people, that it should be tried although not in excess. Make sure, however, that your doctor is informed since it could interfere with other medication you are taking for your migraine.
Riboflavin, vitamin B-2, is also believed to useful in reducing the duration and frequency of migraine attacks, working in much the same way as magnesium. It is known that there are many cases of people who suffer from vitamin B-2 deficiency also suffering from migraines, and a riboflavin supplement is also worth trying if you are a consistent victim of this condition.
FEVERFEW
Feverfew is the best known of the herbal remedies for migraine, and has been used for centuries in the treatment of fevers, headache, migraine and other painful conditions such as arthritis. The active ingredient is parthenolide, an anti-inflammatory that is also an anti-hyperalgesic, and that would explain its effect on reducing the pain. It also blocks lipolysaccharide-induced osteolysis by suppressing the activity of a eukaryotic transcription factor protein known as NF-kappaB that can cause a number of immune response problems, including inflammatory conditions such as arthritis, hence its use to relieve that condition.
Its effect on migraines could be explained by this activity in repressing the inflammatory response to certain stimuli that could be brought about by hormonal activity. Because it must be taken for a few weeks before the actual problem arises in order to be effective against it, feverfew is not effective to treat an existing attack, but to prevent future attacks. Double blind studies have proved its effectiveness in many tests, but not in all. However, if you take feverfew as a regular supplement in you diet, you might never have to try magnesium or vitamin B-2 supplements.
Some people swear by the leaves of feverfew, eating one per day which is easy way to take it. It is important, however, that you do so regularly, since it can take for up to 6 – 8 weeks for you to notice a reduction in your attacks. Don't give up after 5 or 6 weeks, but continue, since the results will be well worth it. If you stop for a week or two you will have to start all over again. You might get a sore mouth and perhaps mouth ulcers to start with, but these will eventually go once your body is used to it.
You are probably best not to take if you are pregnant since it could cause you to abort. Otherwise, however, it has been shown to be effective in many severe cases. Feverfew is bitter, and can be used as a tea with other herbs, such as rosemary, lavender and sage. If you are taking warfarin, aspirin or other blood-thinning drugs, see your doctor first, and the same is true of NSAIDs (non-steroidal anti-inflammatory drugs). If you are taking these for arthritis, the feverfew itself might be more effective!
If you are taking feverfew as a supplement using commercially available dried leaf then the recommended dosage is around 125mg of the dried leaf. It should contain at least 0.2% of parthenolide (0.25mg/daily), although other studies have indicated that a total of 0.7 mg parthenolide a day should be taken (100mg at 0.7%). Parthenolide is unstable so don't take it after its sell by or best by date.
BUTTERBUR
Butterbur is also useful in the treatment of migraines. The active ingredient here is petasin, a sesquiterpene ester that also has anti-inflammatory properties, all though it works in a different manner to feverfew. Here, it inhibits the activities of leukotriene generation in neutrophils and eosinophils, which indicates that it also possesses anti-allergenic properties that could help asthmatics that also suffer from migraines. It does not prevent the release of histamine, but does appear to reduce smooth muscle spasm.
You should never take the raw herb, only the extract, because it contains Alkaloids that can harm you. The butterbur extract, however, is a perfectly safe supplement and found effective by many people in the treatment of migraine.
GINGER
If your migraine is at the front of the head, then you should try ginger. Unlike feverfew, ginger works on a migraine as it is occurring, and improvement can be achieved for a bad migraine within half an hour. In fact if, like many people, you can feel a migraine coming on, half a teaspoon of freshly ground ginger can stop the pain before it starts.
Many herbal treatments for migraine include a combination of some of the above remedies, and many people swear by them. However, migraine treatment is very personal, and you should use what works best for you. If you are also taking other medical treatments however, please make sure that you refer to your physician before using any others, and that includes herbal remedies or supplements.


--
Migraine support available at Vitanet, LLC &reg


(https://vitanetonline.com:443/forums/Index.cfm?CFApp=1&Message_ID=1678)
---
Power Your Day With Natural Energizer's



Date: December 20, 2007 01:48 PM
Author:
Darrell Miller (dm@vitanetonline.com)
Subject: Power Your Day With Natural Energizer's

If you tend to feel a bit tired now and again, there are plenty of natural energizers that you can use to power your day and provide you with that much needed energy to enable you to get going and keep going.
If you are suffering from chronic fatigue then you need something to get you going, and many people suffering from conditions such as fibromyalgia that can cause severe fatigue and very poor sleeping patters, need an energy booster each morning. It might not help the pain, but it will help their bodies to get moving and provide the energy required for everyday living.
Cordyceps
So what substances are available to help you energize yourself for what the day is to bring you? The Chinese use cordyceps, which is type of mushroom that truly could be describes as 'magic'. It grows on the caterpillars of a type of moth and can improve stamina and endurance, and also regulate sleeping patterns. It is useful for the prevention of depression, and improves the function of your lungs and also of the adrenal function. A low adrenal function can lead to low blood sugar and loss of energy.
Energy is obtained from the cellular mitochondria that metabolize blood glucose into energy. Part of this metabolic process requires the presence of adenosine triphosphate (ATP). Coryceps is known to increase the ATP levels in human cells and so enable the mitochondria to generate more energy. It is used in China by those recovering from surgery or childbirth, and is known to replace the energy lost after heavy exertion.
Its added benefits to those suffering from sexual dysfunction are well known, and it appears to promote stronger blood flow to the extremities of the body. In Chinese medicine it replenishes yin and yang jing and is also a strong antioxidant. It is used extensively by athletes and people who expend a lot of energy while working and exercising.
Magnesium
A magnesium deficiency is rare in the western diet, but it can cause symptoms including fatigue, weakness, irritability, muscle cramps, insomnia stress and appetite loss. Your cardiovascular system is dependent on magnesium for its functioning, and it contributes significant to the strength of the heart muscle contraction and hence the blood flow.
It is also an important component of bone, and during times of stress its stores can be significantly depleted. It is when stressed, then, that most people might benefit from a supplement, and a general energy boosting supplement would also benefit from a small amount of magnesium to replace what is lost through stress. Many people needing a tonic to give them a start to the day might also be under stress for one reason or another, and a magnesium supplement will do them no harm.
Ribose
D-ribose is found in all living cells. It is an essential building block of DNA (deoxyribonucleic acid) and RNA (ribonucleic acid). DNA, of course, is essential to life while RNA is used in DNA replication. Ribose is responsible for providing energy to every cell in your body, and without it you would not exist. Athletes in particular believe that a ribose supplement increases stamina and endurance, and it is used to help speed up recovery of the heart after surgery and after heart attacks.
Ribose seems an excellent candidate to be included in any energizing tonic due both to its ubiquitous presence throughout the body and also because it is a sugar – a monosaccharide in fact, and hence simple and easily absorbed by the body.
Yohimbe
Yohimbe is obtained from the bark of a predominantly West African tree, and when ingested it releases an indole alkaloid called yohimbine into the bloodstream.
Yohimbine is a vasodilator, which means that it widens the blood vessels allowing a greater flow of blood to the extremities. This is one reason why it is also prized by those suffering from erectile dysfunction although it also claimed to be an aphrodisiac. However, as an energizer it is likely the increased blood flow that provides a greater supply of oxygen to the muscles that is the most important property. There are also several more Alkaloids contained in yohimbe bark that likely have an effect on its energy enhancing effects on the body.
Guarana
Guarana is extracted from the seeds of the guarana shrub, native to South America, and Brazil in particular. The Amazonian natives use it in their food and drinks to improve their alertness and energy and its main benefits likely come from its caffeine content. This is about twice that of coffee beans, and it should therefore be used with caution.
An excess of caffeine can cause restlessness, tension and nervousness due both to the caffeine content (xanthines), and that of other Alkaloids such as theophylline and theobromine. They not only enhance your alertness and energy levels but suppress appetite and increase your metabolic rate that results in an increased need for energy providing foods such as sugars. However, guarana is used by those needing a boost and makes a good energizer for those that find it difficult to keep both physically and mentally active throughout the day.
Bee Products
Bee products provide sugars in a natural form and are excellent and natural energizers for your whole body. Whether you use royal jelly, honey or any other of the bee products available as supplements, they will not only increase your energy levels but also provide you with many other health benefits.
From treating athlete's foot to healing wounds and alleviating stomach ulcers, honey has many medicinal uses. It is an antioxidant and antiseptic, and can heal you of many conditions from head to toe, inside and out. Bee products are a must in any restorative or energizing tonic and are completely safe with no known side effects.
Each of the above six substances has its place as a natural energizer, and each could help to power your whole day. Put them together and you have an ultra-powerful mix of natural products that should enable you to meet any physical demands put on you. You are unlikely to come across such a combination of effective substances of course, but should make your choice of tonic from any or some of the above, and you can even use them in combination since they do not appear to interact with each other.


--
Natural Energizers at Vitanet, LLC &reg


(https://vitanetonline.com:443/forums/Index.cfm?CFApp=1&Message_ID=1676)
---
A Periwinkle Extract Vinpocetine May Promote Cerebral Blood Flow



Date: December 01, 2007 09:05 AM
Author:
Darrell Miller (dm@vitanetonline.com)
Subject: A Periwinkle Extract Vinpocetine May Promote Cerebral Blood Flow

Periwinkles form the plant genus Vinca, of which the lesser periwinkle and the greater periwinkle are the two members. They are also a form of dogbane, known for its alkaloid properties. Periwinkles are of interest to the medical profession due to their biosynthesis of a number of Alkaloids that are used to protect themselves from bacteria and are also toxic to the herbivores that would otherwise eat them.
Many other plants produce Alkaloids, perhaps the best known being poppy, that produces the alkaloid opium that is the precursor to heroin. The Alkaloids of the periwinkle, however, have a much more beneficial use for mankind in their action on certain types of cancer such as Hodgkin's disease, and also on the flow of blood to the brain.
The components of the periwinkle include vinblastine, which is used in the treatment of Hodgkin's lymphoma, and it is the only plant known to produce the alkaloid, although only in very small quantities after synthetic seeding. This involves introducing modified tryptamines to the plant so that they produce the desired alkaloid, although only in quantities of 0.002% of the weight of the plant. Although small, this is still less expensive that synthesizing the alkaloid in a chemical plant rather than a biological one!

Chemists are now seeking more readily synthesizable alternative forms of the alkaloid that have the same effect, again using the periwinkle as a botanical chemical factory to provide them with a lead as to possible synthetic routes. However, it is for the application of another alkaloid of this amazing little plant that we are more concerned with here.
In addition to vinblastine, the periwinkle produces the alkaloid vincamine, a type of tryptamine that can be extracted from the leaves of the lesser periwinkle, the Vinca minor. This periwinkle has been used through the ages as an invigorating tonic and as an astringent to treat bleeding gums and sores in the mouth. Vincamine promotes the aerobic glycolysis that is essential to cerebral health.
Normal glycolysis, or the conversion of glucose to energy in the mitochondria of the cells of the body, occurs best in the absence of oxygen (anaerobic glycolysis). However, the brain produces up to and over 90% more energy through aerobic glycolysis in the presence of oxygen than through anaerobic. Hence one of the needs for such a rich supply of oxygenated blood being needed by the brain. As people grow older, or their brain tissue becomes damaged, then the supply of blood can be reduced and more and more anaerobic glycolysis is switched on. This results in an increasing loss of brain energy and hence brain function. Vincamine can reverse this effect, or at least maintain the status quo, and so enable people to maintain their brain function for longer.
It is also what is known as a vasodilator, and dilates the blood vessels in the brain allowing a greater blood flow. It is known to be beneficial in relation to tasks requiring focused concentration such as mathematical problem solving, and has also been found effective in the treatment of people with poor memory.
Vinpocetine (ethyl apovincaminate) is a derivative of vincamine, obtained by slightly modifying the molecule to produce a commercial form of the alkaloid. This possesses all of the beneficial effects of its precursor, including its positive effects on memory, believed to be due to the stimulation of serotonin production that improves the rate at which the brain can process information. Tinnitus, or ringing in the ears that has severely reduced the quality of life of so many people, can also be treated with vinpotecine.
Its vascodilation effect is thought to be through its action as a phosphodeaterase 1 (PDE1) inhibitor that results in an improvement in the plasticity of neurons. The mechanism is complex, but the end result is an improvement in the cognitive abilities of the subject. This is supplemented by the effect of vinpocetine on the calcium levels in the blood vessels. This renders them more plastic in much the same way that some anti-hypertension treatments work to reduce blood pressure by increasing the plasticity of the blood vessels by modification of their calcium levels. It can also reduce the viscosity of the blood through its action on the "stickiness" of leucocytes and so allow the blood to run more freely through the capillaries of the brain.
These effects have been demonstrated through double blind studies, and there is little doubt that vinpocetine helps to maintain a healthy cerebral circulation. So let's have a recap on its various effects, and then finish with a summary of the conditions that the alkaloid can be used to treat or improve. The theory and biochemistry behind these effects is known, but is complex, but here are the major actions:
a) It improves blood flow by modifying the calcium content of the blood vessels and so improves their elasticity, hence allowing a freer movement of blood. In effect it helps the blood vessels to dilate easier.
b) It inhibits the enzyme PDE1 and by doing so helps to restore the elasticity of neurons in aging brain cells, allowing them to relax more and operate more effectively.
c) It promotes aerobic glycolysis, and so the rate at which the mitochondria of brain cells produce ATP (adenosine triphosphate) that is the chemical manifestation of energy.
d) It helps to maintain a good supply of glucose and oxygen in the brain to allow (c) to occur.
Not all of these may be separate effects, but the outcome is an improvement in conditions such as short term memory loss, dementia and other conditions associated with a reduction in the blood supply to the brain including Menière's syndrome and vertigo. There is also evidence that it helps with hearing problems, macular degeneration of the eye, and fatigue.
It is a supplement that should be taken by the elderly to help with age-related memory problems, but has also been found to be beneficial in normal healthy people. The periwinkle extract Vinpocetine has been shown to have benefits, largely through an increase in the blood flow to the brain, and will be of use to anybody suffering from conditions that can be related to a deficiency in their cerebral blood supply.


--
Buy Vinpocetine at Vitanet, LLC &reg


(https://vitanetonline.com:443/forums/Index.cfm?CFApp=1&Message_ID=1643)
---
Is Maca a Magic Root?



Date: November 10, 2007 02:58 PM
Author:
Darrell Miller (dm@vitanetonline.com)
Subject: Is Maca a Magic Root?

Maca is packed with nutrients; loaded with vitamins and minerals to help fuel brain function and ease hormone irregularities as well as nourish the body.
Maca contains:
1. vitamins: B1, B2, and vitamin C
2. Alkaloids: contains 4 novel Alkaloids: Macaina 1, 2, 3, 4.
3. Bismuth: Aids in combating bacteria that causes gastritis.
4. Calcium: supports strong bones and teeth.
5. Copper: supporting hemoglobin production
6. Fatty acids: contains 20 fatty acids 7. Silicon: helps hair, skin, nails, and connective tissue.
8. Iron: supports hemoglobin also.
9. Magnesium: essential for protein synthesis, and activities of muscles and nerves.
10. Manganese: essential mineral
11. Phosphorus: regulates the transmission of neuromuscular chemicals and electrical stimuli. Important for the hemostasis of calcium, and the reactions of lipids, carbohydrates, and proteins. The body's chemical energy is stored in phosphate compounds.
12. Potassium: participates in the regulation of osmotic pressure; its activity is carried out inside the cells.
13. sodium: when working with potassium helps reduce arterial pressure and hypertension.
14. Tannins: useful in the treatment of diarrhea. Combined with other medicines, they have the utility of treating inflammatory processes like ulcers and sores.
15. Zinc: a cofactor of dehydrogenises and carbonic anhydrite; its lack can cause skin rashes, taste disturbances, and mental lethargy.
16. Carbohydrates: quality carbs.
17. Fructose: Natural fruit sweetener
18. Micronutrients: minerals which help with the production of antibodies.
19. Proteins: rich in bio-available maca protein average of 11% grams in dry root.
20. Starch: chemical compounds that influence the nutrition and health of consumers.
21. Fiber: loaded with cellulose and lignin which stimulates intestinal operations.
22. Macronutrients: essential vitamins and minerals, nutritive properties to help convalescent people who are diagnosed with anemia.

(https://vitanetonline.com:443/forums/Index.cfm?CFApp=1&Message_ID=1628)
---
Maca is an Adaptogen used for Centuries



Date: November 10, 2007 02:35 PM
Author:
Darrell Miller (dm@vitanetonline.com)
Subject: Maca is an Adaptogen used for Centuries

Maca has been used for centuries in South American and studied for years by a Dr. Hans Seyle, a Nobel Prize winner on General Adaptation syndrome. The highlanders who live in the Andes Mountains use maca to help them survive and thrive at 14000 to 18000 feet above sea level. Oxygen levels are low at this altitude and maca helps oxygenate the blood. Maca has over 60 phytonutrients to help the body adapt to stress. The unique Alkaloids increase the body's endocrine and immune function.
Maca contains biological active components that spur an aphrodisiac and libido enhancing effect on the body for both men and women. Today's herbalists suggest maca for a wide range of usages such as hormonal imbalances, PMS, hot flashes, depression and night sweats, and vaginal dryness. Some herbalists recommend maca for chronic fatigue syndrome, adrenal dysfunction, anemia, tuberculosis, and stomach cancer. All would agree that maca extract can be used as an endocrine balancer and aid in mental clarity.
With all the benefits of maca being discovered, why not give maca a try for your self?
(https://vitanetonline.com:443/forums/Index.cfm?CFApp=1&Message_ID=1627)
---
Exotic Herbs From The Amazon Basin



Date: June 22, 2007 05:07 PM
Author:
Darrell Miller (dm@vitanetonline.com)
Subject: Exotic Herbs From The Amazon Basin

Although many traditional herbal medicines have yet to find complete scientific corroboration in the West, it follows logically that people wouldn't use an herbal product for centuries if it didn't work.
Many of the popular herbs we all recognize as having great health benefits were only recently considered pretty exotic. Even green tea - a staple in China for centuries -has only lately gone main stream.
So it will likely be with herbs from the Amazon basin and its environs. The Amazon basin is one of the most bountiful environments on the planet. Explorers and botanists from the West have looked to this region for generations for the "next big thing." Of course, in many cases, the "next big thing" has already been in use for centuries.
In this issue of Ask the Medicine Hunter, we're going to look at some energizing and life- stimulating herbs that also happen to have great antioxidant properties, too. Best yet, many of them are available to us here from companies that practice fair trade policies.
Let's take a look at some of the herbal powerhouses coming out of the Amazon (and its nearby neighborhoods):
Maca (Lepidium meyenii) has been cultivated for a long time at least 2000 years. Related to brassica family plants like radishes, mustard and cabbage, its foliage does actually look somewhat radish-like, but grows close to the ground.
Maca is cultivated by the Andean people in Peru's central highlands, and contains a plethora of beneficial compounds that enhance overall health and vitality. The tradition of cultivating maca is an old one some strains have been found in Incan sites that date from 1600 B.C. During early European colonization, maca was used by the local native culture as a form of currency, much of the way cocoa was used by the Aztecs, further north in pre-Columbian Mexico.
Maca thrives in high altitudes - between 10,000 and 16,000 feet. The harsher the conditions, the better it grows, or so it seems. In fact, efforts to grow the plant in Central Europe haven't been as successful - maca seems to enjoy its home turf the best. In Peru, maca is a popular and beloved nutrient-packed superfood, and is commonly powdered and mixed into drinks at roadside stands throughout the Andes.
Q. I've heard of maca being used for healthy libido - are there any other benefits?
A. Maca is a natural energizer, and although it is recognized for it's libido enhancing abilities, it has other uses, too, acting as an adaptogen - similar to rhodiola or ginseng. In fact, in South America, maca is known as "Peruvian Ginseng." Though maca is not ginseng at all, some of the benefits of both plants are similar.
In any event, maca is recommended for boosting the immune system, menopause support, and hormonal balance in general. For daily use, maca is most recognized as a great source of energy and all-day endurance. Alkaloids from maca root may be partially responsible for both maca's energizing and libido boost. Research shows that maca affects the hypothalamic-pituitary (HPA) axis - boosting energy and overall aphrodisiac prowess in men and women. Maca contains novel compounds called macamides and macaenes, which have been proven in animal studies to significantly enhance energy, stamina and sexual function reasons people have been so consuming maca for 2000 years.
There are other serious reasons why maca is such an excellent plant. One group of compounds in maca is the isothiocyanates-aromatics constituents that are responsible for the "hotness" of mustards and radishes - fellow members of the brassica family. Isothiocyanates from other members of the brassica family may reduce the risk of breast and stomach cancer. Although the same constituents specifically from maca haven't beentested, it's plausible that they could have the same effects.
Q. I've heard a little about guarana extracts - is it just caffeine?
A. Guarana is widely loved for its mild stimulating effect, which is due to caffeine. But this is by no means this Amazonian herb's sole beneficial compound. Guarana (Paullinia cupana) is so logically ingrained in the culture of Brazil that it's practically a rival (actually out-sells) Coca-Cola in its soft-drink form. Like many other indigenous herbs, guarana was in use locally well before European settlement. Its Latin name comes fromthe German botanist C.F. Paullini, who first encountered the herb in the 1700s. This evergreen vine typically climbs fairly far up the Brazilian forest trees. The seed is the part that gets used. In one clinical study, guarana boosted the memory alertness of participants, even when the caffeine level per dose was a low 9 mg., as compared with approximately 100 mg for a cup of coffee. This effect suggests that other agents than caffeine contribute to a feeling of well being.
Guarana also contains powerful antioxidants including catechin, epicatechin and proanthocyanidins, which protect cells against destruction from free radicals, and impart benefits to the body's tissues and blood. The small seed of this plant is powerful in its health benefits.
Catuaba Bark:
Catuaba (Erythroxylum catuaba) is a common tree found in South America from Brazil to Peru, in the same genus as the coca plant. Catuaba contains components known as Alkaloids. These Alkaloids (called catuabine A, B, and C) are probably responsible for themental boost most people get when they take catuabe-based supplements or mixes.
There may be little confusion regarding catuaba, because various species and genus typesuse the common name. As a result, "catuaba" gets bandied around a lot, and one person'scatuaba may not be the next. Read labels carefully. The catuaba I've had the best luck with is Erythroxylum catuaba.
Coffee Fruit:
One of my favorite drinks in the world is coffee, and I'm sure at many people reading thisconsider it the essential part of their morning, too.
The part of coffee that we use the most is the seed of the coffee fruit - which appears as a bright, red berry. Most of the time, this fruit is sloughed off and left behind in the process of making coffee - it's really too delicate to last long in hot conditions.
But advances in technology have tapped a previously discarded resource. Though the fruit of coffee is available in any coffee-growing economy, a high antioxidant commercial extract of "coffee cherry" is now available from the fruits of coffee plants in Mexico.
Coffee fruit has many of the attributes of other dark-colored, anthcyanin-rich fruits. Coffee fruit (also referred to as "coffee cherry") appears not to be just another antioxidant, however. Current research on this once-forgotten, former castoff shows impressive abilities to decrease tumor size, and possibly even prevent their formation in the first place. It seems that the elements in coffee berry activate T-lymphocytes in such a way that mammary tumors are shrunk or simply put on hold. It will be fascinating to see how this science plays out.
Muira Puama Bark:
Muira puama (Ptychopetalum olacoides) grows between 15 to 45 feet high. Native to theAmazon basin of Brazil, the dried bark has been used for centuries as a traditional energysupport. Components include beta-sitosterol, campesterol and lupeol.
Muira puama, like other central nervous stimulants has been researched lately for its ability to boost memory retrieval and protect neural (brain) tissue. Who knows? Maybe this traditional ingredient could someday be on the cutting edge of natural medicines fighting Alzheimer's, much the way green tea and turmeric are currently. In one unpublished French study of 262 men with low libido and poor erectile function, 62% experienced significant improvement after taking an extract of Muira puama for two weeks.
Acai Berry:
Acai (Euterpe acai) berry is a traditional favorite (and readily available) food source for people in the Amazon. The tree is a tall-growing palm with berries that provide - a rich source of anthocyanins, potent purple pigments with extraordinary high antioxidant activity.
Once harvested, acai fruits decay rapidly. As with coffee fruits, special processing is the surest way to make certain the nutrients of acai berry make it to those of us outside the Amazon basin.
However, these wonderful fruits not only fight against free radical damage, but help our natural digestive enzymes and boost natural immune defenses, too. In fact, current research is investigating whether compounds in acai may have a fighting effect on leukemia, too. So far, the results have been very positive.
Look for supplements made using organically-grown, fair trade acai berry. The best companies ensure that the local people harvesting acai and the communities where they live gather more than just short-term benefits. The best companies work not just to provide jobs, but better lives for generations to come.
Q. What is sustainability and fair trade, anyway?
A. Sustainability refers to a set of naturally occurring circumstances, or intentionally designed practices and principles, which ensure that all parts or members of a situation are adequately nourished to promote their healthy continuance. In current parlance, sustainability often refers to practices and programs designed and implemented to keep natural systems healthy and flourishing. Many such programs focus on environmental protection and preservation of traditional cultures. In the world of medicinal plants, sustainable practices include organic agriculture, species management, fair trade, and benefit-sharing programs.
In other words, sustainability pays people fair wages, puts resources back into their communities, and ensures that the resources that benefit us all are going to be around for a long time. It is an earth-friendly, people-friendly concept of commerce that happily, is taking root around the world.
Conclusion:
The traditional cultures that use - and have used - these ingredients for generations wouldn't have done so if they hadn't been effective. Fortunately we live in an era when formerly locally-used herbs are now available far beyond their previous range. We are also fortunate to have companies and individuals working hard to make sure that the people who tend and care for these precious resources are paid fairly for their efforts, andthat their families and communities benefit from this commerce as well.
The great thing about using traditional herbs and ingredients that have been gathered in this manner is that you know they'll be around for a long time.
(https://vitanetonline.com:443/forums/Index.cfm?CFApp=1&Message_ID=1567)
---
Supreme Court Refused Ephedra Appeal…



Date: May 17, 2007 01:39 PM
Author:
Darrell Miller (dm@vitanetonline.com)
Subject: Supreme Court Refused Ephedra Appeal…

Supreme Court Refused Ephedra Appeal…The U.S. Supreme Court on Monday refused to consider an appeal by Nutraceutical International Corporation, which sought to overturn a federal ban on the dietary supplements containing ephedrine Alkaloids. The court's decision, issued without comment, lets stand a 2005 ruling by a federal appeals court that upheld the Food and Drug Administration's (FDA) 2004 ban. David Seckman, executive director and CEO of the Natural Products Association commented on the refusal. "Obviously we were concerned about the consequences of the circuit court's ruling on the risk benefit standard the FDA used in removing ephedra from the market, which is why we filed our amicus brief. As we clearly stated in the brief, we believe congress did not intend for such a standard to be used. But, since the Supreme Court decides to take up only between five and ten percent of cases brought to it, it is not a shock that they've decided not to hear it. We should note, however, that the denial of the Nutraceutical petition is not an affirmation by the Supreme Court that they agree with the lower court's decision," Seckman said. In April, the Natural Products Association had filed a "friend of the court" or amicus brief with the U.S. Supreme Court that challenged the lower court ruling on the standard used by the FDA to impose a 2004 ban on ephedrine Alkaloids in dietary supplements.
Nutraceutical Line Brands:
Solaray - Ultimate Nutrition - Actipet Pet supplements - Action Labs - Sunny Greens - Thompson nutritional - Natural Sport - Veg Life Vegan Line - Premier One - NaturalMax - Kal
(https://vitanetonline.com:443/forums/Index.cfm?CFApp=1&Message_ID=1538)
---
The Power Plant of the Amazon



Date: March 02, 2007 11:34 AM
Author:
Darrell Miller (dm@vitanetonline.com)
Subject: The Power Plant of the Amazon

Enzymatic Therapy Amazon Herbs
It may surprise most Americans to know that rainforest plants are the original source for one-fourth of the chemotherapy medications used today. Plants offer a plethora of beneficial compounds, and rainforests contain a superabundance of beneficial plants.
In fact, plant medicines are the most widely used medicines of all types in the world. Over eighty-five percent of the world's population uses plant and herbal medicines as their primary medicines. That's 5.1 billion (5,100,000,000) people worldwide! While Americans overwhelmingly use synthetically manufactured pharmaceuticals to cure their ills, the vast majority of Earth's inhabitants use healing plant medicines instead.
One of the most powerful healing rainforest plant medicines is cat's claw, or Uncaria tomentosa. This high climbing woody vine grows at the base of tall trees in the Peruvian rainforest. The plant's claw-shaped thorns latch onto the trees and spiral further upward, nourished by the lush rainforest environment. For over 2,000 years, the Ashaninka, a tribal people of the Peruvian rainforest, have used the root of U. tomentosa to treat illnesses in the tribe, including asthma, bladder infections, infected wounds, arthritis, bone pain, bowel inflammation, and cancer.
Q. I've heard about cat's claw, but what does it do and how do I know which one is right for me?
Cat's claw might be one of the most confusing (and most effective!) nutritional supplements available in health food stores today. One reason that it's so confusing is there are so many kinds of cat's claw supplements-there are cat's claw leaves, cat's claw bark, and even cat's claw twigs. While each of these supplements claim to help the immune system, it is the root of Uncaria tomentosa that is proven to impart the true cat's claw health benefits.
Scientists, who have extensively studied every part of the plant, discovered that extracts made from selected cat's claw roots possess the healing power to treat and prevent diseases like cancer, rheumatoid arthritis, ulcers and degenerative diseases. In addition, it demonstrates anti-inflammatory, anti-viral and anti-microbial benefits.
Adding to the confusion is the fact that not all Uncaria tomentosa roots actually contain healing properties.
Healers in the Ashaninka tribe attribute the healing properties in cat's claw to the "good spirits" that live in the plant's roots. The Ashaninka healers, or sancoshi, are able to actually "see" the good spirits hidden inside the root of the plant before they harvest them.
Some cat's claw plant roots have the good spirits. Some don't. If the good spirits are mixed with any cat's claw root without good spirits, the healing power is lost. While there are no apparent differences in the plants or the roots to the untrained eye, only certain cat's claw roots possess the power to heal. And, for a very long time, only the Ashaninka tribal healer seemed to be able to identify them. They call the good spirit cat's claw Saventaro, or "powerful plant".
However, scientists who were given cat's claw roots by the Ashaninka to study in the laboratory discovered that they could "see" the good spirits, too! Using high performance liquid chromatography, or HPLC, a laboratory process that identifies various chemical compounds, the good spirits of cat's claw roots were revealed to be important medicinal compounds called pentacyclic oxindole Alkaloids (POAs). Research has learned that POAs provide powerful benefits for the human immune response.
Q. Why are good spirits, or POA's, good for the immune system?
Cat's claw POAs work to keep us healthy by directly interacting with white blood cells, the backbone of our immune system. Our white blood cells are the disease fighting cells of the human body. These highly specialized cells fight diseases we catch, such as colds and flu, as well as diseases that start within our own cells, such as cancer and autoimmune diseases. There are many kinds of white blood cells; each has a specific job to do in fighting diseases.
Certain POAs help white blood cells called macrophages work faster. The macrophages' job is to engulf and digest foreign material. This means that macrophages can ingest m ore bacteria and disease causing microbes when they are exposed to POAs. The scientists also discovered that POA cat's claw extract increases the production of a chemical protein called interleukin that is secreted by macrophages. This macrophage-secreted interleukin (IL-1) has important immune enhancing properties. IL-1 alerts resting white blood cells and spurs them into action. It also helps make other biochemicals that are essential to an activated immune system.
POAs also help B cells. B cells are white blood cells that make antibodies that kill germs. Each B cell is programmed to make one specific antibody that is effective against one specific germ (such as a bacteria, virus, or fungus). When scientists looked at the number of B cells after they were exposed to POA cat's claw root extract, they found that the B cells had increased significantly, resulting in an increased supply of antibodies. And perhaps most importantly as they relate to cancer, the POAs in cat's claw root extract help increase the number of T cells, the true soldiers of the immune system. There are many different kinds of these white blood cells, including Helper T cells, Suppressor T cells, and Killer T cells. Increased Helper, Suppressor, and Killer T-cells can more effectively destroy cancer cells. Increasing the number of circulating T-cells is very important in a disease like AIDS as well.
Q. Can cat's claw and other plants in the rainforest really cure diseases? Isn't that just folklore?
It's folk use and modern science combined-plants have long been known for their ability to kill cancer cells. In fact, the National Cancer Institute (NCI) has identified over 3000 plant extracts that can kill cancer cells. More than 70 percent of these plants are found only in the rainforest.
Q. What is it about the rainforest that gives plants like cat's claw these cancer killing compounds?
Most of the time when we talk about rainforests, we're talking about the tropical rainforests. While other forests, like the old-growth temperate forests of the Pacific Northwest, also have high rainfalls and tall trees, the tropical rainforests located near the equator are where most plant medicines come from.
The Amazon rainforest in South America is the world's largest, covering an area about two-thirds the size of the continental United States. Depending on the elevation and distance to the equator the Amazon rainforest receives between 160 and 400 inches of rain per year. The rain is spread pretty evenly from January to December-it's always the rainy season-and the temperatures remain between 75-80 degrees Fahrenheit all year.
This fertile environment continually recycles itself. When leaves fall from the trees, flowers wilt, and animals die in the rainforest-all of the nutrients are recycled back into the roots of the trees and plants. Because the rainforest reuses almost everything that falls to the ground, the plant growth is amazingly rich in Alkaloids and other medicinal compounds. Researchers think these compounds and Alkaloids, like POAs, protect the plants from illness and insect attacks. These are the very same compounds that protect us from disease.
Q. When the Ashaninka harvest the cat's claw roots, does it impact the rest of the plant?
No. The Ashaninka work intelligently to keep rainforest cat's claw plants perpetually healthy. The Ashaninka employ responsible and innovative harvesting techniques to keep the plants alive and tribal members healthy. Individual cat's claw plants are never completely harvested. Only one third of the lateral roots are collected at any one time to allow re-growth by the remaining root. Once a plant's lateral roots have been partially harvested, that plant is left to regenerate, and no more root is harvested from it for 10 years.
Q. Why are the Ashaninka willing to share their cat's claw?
They are generous people. The Ashaninka see no benefit in hoarding cat's claw for themselves alone. They also want to make sure that the plant's healing properties continue on. As their homelands continue to be destroyed by deforestation, rainforest peoples are also disappearing. There were an estimated ten million tribal and indigenous peoples living in the Amazonian Rainforest in 1510. Today there are less than 200,000.
Since the 1900's more than 90 indigenous tribes have died out and disappeared. Each time a rainforest medicine man or woman dies without passing their arts on to the next generation, the tribe and the world loses thousands of years of irreplaceable knowledge about medicinal plants. With them, centuries of accumulated knowledge of the medicinal value of rainforest species have been lost.
A good example of the impact of this loss can be seen in cat's claw. When European explorers began venturing into the Amazon River basin, t hey were skeptical of the stories the Ashaninka people told them of U. tomentosa's amazing healing powers. But when the explorers became sick with colds, flu, or other illnesses, they harvested cat's claw root for themselves and gave the plant a try. Sometimes the explorers got better when they used the cat's claw root, sometimes they stayed the same.
Q. Why didn't the cat's claw root help all the explorers?
Because some cat's claw plant roots have good spirits-POAs-and some cat's claw plant roots have tetracyclic oxindole Alkaloids, or TOAs. While the POAs have very powerful effects in the immune system, the TOAs have different effects in the body, none of which help the immune system cells at all. All U. tomentosa plants look virtually identical, so it's hard to tell if they have the healing POAs or non-helpful TOAs.
What makes cat's claw identification even more challenging is the fact that plants with POAs one year will have TOAs the next. Cat's claw plants seem to change their alkaloid chemotypes at will, an incredibly powerful accomplishment for a plant to possess. Harvesting of cat's claw roots that contain POAs is very tricky. Unless the person gathering the root extract is an Ashaninka sancoshi. These medicine men know which cat's claw to use; they can actually "see" the good spirits hidden inside the root. When scientists studying cat's claw discovered they could "see" presence of TOAs using HPLC technology, they were able to harvest cat's claw root extracts with POAs that consistently helps people get and stay healthy.
Q. Do some cat's claw root extract supplements contain TOAs?
Yes they do. And buying those products will only benefit the cat's claw distributor; they won't help you stay healthy. When cat's claw root is harvested from the rainforest, responsible supplement maker examine the root with HPLC to make sure that only POA roots are collected. But, this identification of the chemotypes takes significant time and costs money. For these reasons, many cat's claw distributors don't include this important process in their harvesting. The POAs and TOAs are simply just mixed together and sold as a cat's claw product with no mention of any alkaloid content on the label.
Q. Why should I avoid TOAs?
While the POAs in cat's claw root extracts have numerous benefits to the immune system, the TOAs have different effects in the body, none helping the immune system cells. Most importantly, however, when POAs and TOAs are mixed together, the TOAs actually work against the POAs. TOAs reduce the capacity of POAs to beneficially modulate the immune system.
Q. How can I be sure the cat's claw I buy is POA cat's claw?
Read the label of the cat's claw root extract product you are considering buying. If it does not clearly state that it is the high POA cat's claw, then chances are that it's not.
Q. What do the Ashaninka receive in return for the cat's claw harvesting?
The Ashaninka and reputable distributors of cat's claw root extract have established a mutual and ethical relationship. Both groups benefit from the sale of the plant material. Maintaining this relationship is important for both the tribe and the distributors.
The distributors are paying a fair price for the raw material directly to the tribe. No intermediary is involved. This payment covers the raw material itself, a license-fee for the k knowledge of the plant, and a guarantee (from both sides) of a lasting relationship. Payment is also made for the protection of the rainforest. No deforestation is allowed. The area where the cat's claw materials are processed is also leased and payment is made for this, as well.
This arrangement allows the Ashaninka to make independent decisions in how to spend this income from sale of their cat's claw plants. They have been able to make improvements in the tribe's water supply and in their living areas. They are also able to obtain outside medical aid as needed and provide for education of their children.
The partnership with cat's claw distributors has created a sustainable resource for the Ashaninka. The tribe has been able to not only preserve their rainforest, but also compete financially with unsustainable income sources offered by timber and agricultural firms.
Q. Why is it important to preserve the rainforest?
The most amazing fact about these impressive medicinal plants is the vast number that5 has yet to be discovered. In fact, the rainforest's abundance is one reason it is home to so many healing plants. Within a four square mile patch of rainforest, you could see 1500 species of flowering plants, 750 species of trees, 125 mammal species, 400 species of birds, 100 reptile species, 60 amphibian species, and 150 different species of butterflies.
Unfortunately, not everyone looks to the rainforest for the same reasons. Many consider its real value in board feet and cultivated acreage. The forces pushing industrial development move quickly; experts estimate that we're losing over 130 plant, animal, and insect species every day/ That amount to almost 50,000 species a year.
A combination of logging, petroleum interests, cattle grazing operations, and, of course, our own consumer appetites are putting pressure on rainforest resources. The consequences are sobering:
Rainforests once covered 14% of the earth's land surface; it's only 6% today
The last remaining rainforests could be consumed in less than 40 years.
Nearly half of the world's species of plants, animals and microorganisms will be destroyed or severely threatened over the next quarter century due to rainforest deforestation.
By leaving the rainforest intact, however, and harvesting its many nuts, fruits, oil-producing, and medicinal plants, the rainforest has more economic value than if it was cut down for timber or to make grazing land for cattle. If managed properly, the rainforest can provide the world's need for sustainably harvested natural resources on a perpetual basis. That's what the Ashaninka are doing with their cat's claw harvesting.
Conclusion
The discovery of medicinal plants is dependent upon healthy rainforests. When an acre of tropical rainforest is lost due to deforestation, the impact on the number of plant and animal species lost and their possible uses is staggering.
We can all help the development of sustainable rainforest industries. By purchasing renewable and sustainable rainforest products, like POA type cat's claw root extract, we are keeping rainforests alive and well. By benefiting from the innate wisdom of the Ashaninka people we are keeping ourselves just as alive and well. By honoring the science and the sacred of the world's rainforests, like my friend the oncology nurse, the massive wealth and diversity will be there for generations to come.


--
Buy Herbs to boost health and sex drive at Vitanet &reg


(https://vitanetonline.com:443/forums/Index.cfm?CFApp=1&Message_ID=1476)
---
Q. What is cat's claw?



Date: November 22, 2006 01:37 PM
Author:
Darrell Miller (dm@vitanetonline.com)
Subject: Q. What is cat's claw?

A. Cat's claw might be one of the most confusing (and most effective!) nutritional supplements available in health food stores today-with some fairly good reasons.
First its mere name can be bewildering. Currently, there are at least 16 plants in the world that are called cat's claw. Sometimes these plants are referred to as "Una de Gato", Spanish for cat's claw. While Uncaria tomentosa is the Latin name of the plant most frequently sold as cat's claw supplements, these products vary vastly. Some cat's claw nutritional supplements contain cat's claw bark, some contain cat's claw stems, and others contain compounds from the leaves of cat's claw. All of these claim to help the immune system. However, it is the root of Uncaria tomentosa that actually contains the true cat's claw health benefits. Scientists, who have extensively studied every part of the plant, discovered that only extracts made from cat's claw root possess the healing power to treat and prevent disease. While it would seem that this vital understanding might help clear up some cat's claw confusion, not all Uncaria tomentosa roots actually contain healing properties.
To determine which cat's claw roots do have healing properties, we have to go to the rainforests of Peru. This is where Uncaria tomentosa thrives. It's a woody vine that's found at the base of tall trees in the rainforests. As the plant grows, it winds up and around the tree, attaching itself to the trunk with curved cat-like claws found at the junctions of its leaves. The Ashaninka Indians, who make these rainforests their home, have used the roots of the cat's claw plant for thousands of years to cure illness and maintain health in the tribe.
Healers in the Ashaninka tribe attribute the healing properties in cat's claw to the "good spirits" that live in the plant's roots. In order to obtain these healing properties, the correct cat's claw root must first be harvested. The Ashaninka healers know which cat's claw to use; they can actually "see" the good spirits hidden inside the root of the plant before they collect them. Some cat's claw plant roots have the good spirit. Some cat's claw plant roots don't. If the cat's claw root with good spirits is mixed with any cat's claw root without good spirits, the healing power is lost. While there are no visible differences in the plants or the roots, only certain cat's claw roots possess the power to heal. And, only the Ashaninka tribal healers seem to be able to see them.
Amazingly, however, scientists who were given cat's claw roots by the Ashaninka to study in the laboratory discovered that they were able to "see" the good spirits, too! Using high performance liquid chromatography, or HPLC, a laboratory process that identifies various chemical compounds, the good spirits of cat's claw roots were revealed to actually be important medicinal compounds, called pentacyclic oxindole Alkaloids (or POAs).
At the same time, the scientists studying cat's claw found they could "see" the non-healing properties as well. Again, using HPLC, they also discovered the presence of tetracyclic oxindole Alkaloids (or TOAs) in certain cat's claw roots. While the POAs have very powerful effects in the immune system, the TOAs have different effects in the body, none of which help the immune system cells at all.
And, if the TOAs and POAs are mixed together (as so often happens in the vast majority of cat's claw products), the resulting product is useless to healing and health. The TOAs cancel out the action of the POAs, making the cat's claw root extract ineffective. Even as little as 1% TOA content can cause POAs to lose their ability to beneficially modulate the immune system.
This means that cat's claw supplements that contain only POAs (in other words, cat's claw that is 100% TOA-free) from the root of the plant will provide powerful effects in the immune system.
(https://vitanetonline.com:443/forums/Index.cfm?CFApp=1&Message_ID=1423)
---
Ban against ephedra supplements at any does upheld.



Date: August 22, 2006 11:48 AM
Author:
Darrell Miller (dm@vitanetonline.com)
Subject: Ban against ephedra supplements at any does upheld.

A three-judge panel of the 10th U.S. Circuit Court of Appeals in Denver late last week overturned a 2005 ruling by a Utah district court that had allowed the sale of low-dosage ephedra dietary supplements containing 10 milligrams or less of ephedrine Alkaloids.
The appellate decision, which is effective immediately, supports FDA's original determination that no dosage of ephedra is safe for consumption and means that it is unlawful to manufacture and sell any supplements containing ephedra, even products containing low doses of the herb.
The original ban was challenged in a May 2004 lawsuit by Nutraceutical Corp, and its subsidiary Solaray Inc., which said dried whole-herb ephedra sinica - the type of supplement in their products – had been safely used for thousands of years.
The U.S. district judge in Utah blocked any enforcement action against Nutraceutical for selling supplements containing 10 milligrams or less of ephedra per daily dose. The Utah District Judge said FDA's process in banning ephedra improperly shifted the burden of proving product safety from the government to supplement manufacturers.
While noting that the Dietary Supplement Health and Education Act of 1994 (DSHEA) categorized dietary supplements as foods and are not, therefore, subject to premarket approval by FDA, the appellate panel found that the Utah district court had interpreted this basic provision to narrowly.
The panel said that the Food, Drug and Cosmetic Act (FDCA), of which DSHEA is a part, should not be interpreted "too restrictively" but should instead be read in a manner "consistent with the statute's overwhelming purpose to protect public health."
Nutraceutical's attorney has indicated that the company would appeal the ruling to the full appeals court.


--
Vitanet keeping you up to date on supplement Laws!


(https://vitanetonline.com:443/forums/Index.cfm?CFApp=1&Message_ID=1354)
---
Butterbur Extract Fact Sheet



Date: December 08, 2005 04:22 PM
Author:
Darrell Miller (dm@vitanetonline.com)
Subject: Butterbur Extract Fact Sheet

Butterbur Extract Fact Sheet
Neil E. Levin, CCN, DANLA 8/1/05

LIKELY USERS: People wanting to support healthy blood flow to the brain and healthy neurological function 1-6,10 Those maintaining normal seasonal immune responses 7-10

KEY INGREDIENTS: 75 mg of Guaranteed Potency Butterbur Root (Petasites hybridus) Extract, min. 15 Sesquiterpenes as Petasines; 200 mg of Feverfew Leaf (Tanacetum parthenium) min. 0.4% Parthenolides

MAIN PRODUCT FEATURES: Butterbur (Petasites hybridus) is a native shrub of Europe, North America, and Asia that has been used by herbalists for centuries. Modern scientific studies have demonstrated that Butterbur supports healthy blood flow to the brain and healthy neurological function.1-6, 10 In addition, Butterbur may help to maintain balanced seasonal immune responses.7-10 In a synergistic base of guaranteed potency Feverfew leaf.11-26

ADDITIONAL PRODUCT USE INFORMATION & QUALITY ISSUES: NOW Butterbur is free of harmful levels of Pyrrolizidine Alkaloids (PAs), the undesirable compounds naturally found in Butterbur, so it is safe to use regularly.

SERVING SIZE & HOW TO TAKE IT: Take one VCap one to three times per day, or as directed by your physician.

COMPLEMENTARY PRODUCTS: Magnesium, Ulcetrol, B-2, B-12, Fish Oil (EPA, DHA), SAM-e, Ginger, Ginkgo Biloba

CAUTIONS: None.

SPECIFIC: Do not discontinue use abruptly; taper off use if discontinuing. Discontinue use at least 14 days before surgery or oral surgery. Use with caution if you have ragweed allergies or blood disorders and let your physician know that you plan to use it before you take it. May be contraindicated for pregnant women.

GENERAL: Pregnant and lactating women and people using prescription drugs should consult their physician before taking any dietary supplement. This information is based on my own knowledge and references, and should not be used as diagnosis, prescription or as a specific product claim. Information given here may vary from what is shown on the product label because this represents my own professional experience and understanding of the science underlying the formula and ingredients. When taking any new formula, use common sense and cautiously increase to the full dose over time.

Disclaimer: These statements have not been evaluated by the FDA. This product is not intended to diagnose, treat, cure or prevent any disease. REFERENCES:

1. Diener HC, Rahlfs VW, Danesch U (2004) The First Placebo-Controlled Trial of a Special Butterbur Root Exract for the Preventio of Migraine: Reanalysis of Efficacy Criteria. Eur Neurol 51:89-97.
2. Lipton RB, Gobel H, Einhaupl KM, Wilks K, Mauskop A (2004) Petasites hybridus root (butterbur) is an effective preventative treatment for migraine. Neurology 63:2240-2244.
3. Pothmann R, Danesch U (2005) Migraine Preventiuon in Children and Adolescents: Results of an Open Study With a Special Butterbur Root Extract. Headache 45:196-203.
4. Rapaport AM, Bigal ME (2004) Perventive migraine therapy: what is new. Neurol Sci 25:S177-S185.
5. Wu SN, Chen H, Lin YL (2003) The mechanism of inhibitory actions of S-petasin, a sequiterpene of Petasites formosanus, on L-type calcium current in NG108-15 neuronal cells. Planta Med 69(2):118-124.
6. Wang G-J, Wu X-C, Lin Y-L, Ren J, Shum AY-C, Wu Y-Y, Chen C-F (2002) Ca2+ channel blockin effect of iso-S-petasin in rat aoritic smooth muscle cells. Eur J Pharmacol 445(3):239-45.
7. Lee DKC, Carstairs IJ, Haggart K, Jackson CM, Currie GP, Lipworth BJ (2003) Butterbur, a herbal remedy, attenuates adenosine monophosphate induced nasal responsiveness in seasonal allergic rhinitis. Clin Exp Allergy 33:882-886.
8. Lee DKC, Haggart K, Robb FM, Lipworth BJ (2004) Butterbur, a herbal remedy, confers complementary anti-inflammatory activity in asthmatic patients receiving inhaled corticosteroids. Clin Exp Allergy 34:110-114.
9. Lee DKC, Gray RD, Robb FM, Fujihara S, Lipworth BJ (2004) A placebo-controlled evaluation of butterbur and fexofenadine on objective and subjective outcomes in perennial allergic rhinitis. Clin Exp Allergy 34:646-649.
10. (No Author) (2001) Petasites hybridus (Butterbur). Alt Med Rev 6(2):207-209.
11. Hayes NA, et al. The Activity of Compounds Extracted from Feverfew on Histamine Release from Rat Mast Cells. J Pharm Pharmacol. Jun1987;39(6):466-70.
12. 2 Groenewegen WA, et al. A Comparison of the Effects of an Extract of Feverfew and Parthenolide, a Component of Feverfew, on Human Platelet Activity In-vitro. J Pharm Pharmacol. 1990;42(8):553-57.
13 Capasso F. The Effect of An Aqueous Extract of Tanacetum parthenium L. on Arachidonic Acid Metabolism by Rat Peritoneal Leucocytes. J Pharm Pharmacol. Jan1986;38(1):71-72.
14. 4 Bejar E. Parthenolide Inhibits the Contractile Responses of Rat Stomach Fundus to Fenfluramine and Dextroamphetamine but not Serotonin. J Ethnopharmacol. Jan1996;50(1):1-12.
15. 5 Prusinski A, Durko A, Niczyporuk-Turek A. [Feverfew as a Prophylactic Treatment of Migraine]. Neurol Neurochir Pol. 1999;33(Suppl 5):89-95.
16. 6 Barsby RW, et al. Feverfew Extracts and Parthenolide Irreversibly Inhibit Vascular Responses of the Rabbit Aorta. J Pharm Pharmacol. Sep1992;44(9):737-40.
17. 7 Pittler MH, Vogler BK, Ernst E. Feverfew for Preventing Migraine (Cochrane Review). Cochrane Database Syst Rev. 2000;(3):CD002286.
18. 8 Pattrick M, et al. Feverfew in Rheumatoid Arthritis: A Double-blind, Placebo Controlled Study. Ann Rheum Dis. 1989;48:547-49.
19. 9 Makheja AM, et al. A Platelet Phospholipase Inhibitor from the Medicinal Herb Feverfew (Tanacetum parthenium). Prostaglandin Leukotri Med. 1982;8:653-60. 20. 12 Drug Identification Number Notification. Drugs Directorate, Therapeutic Products Division, Health Protection Branch, Health Canada . Ottawa , Canada
20. 12 Drug Identification Number Notification. Drugs Directorate, Therapeutic Products Division, Health Protection Branch, Health Canada. Ottawa, Canada.
21. 14 Newall CA, et al. Herbal Medicines: A Guide for Health Care Professionals. London: The Pharmaceutical Press; 1996:119-21.
22. 15 PDR for Herbal Medicines, 2nd ed. Montvale , NJ: Medical Economics Company; 2000:307.
23. 16 Pribitkin ED. Herbal therapy: what every facial plastic surgeon must know. Arch Facial Plast Surg. Apr2001;3(2): 127-32.
24. 17 Schmidt RJ. Plant dermatitis. Compasitae. Clin Dermatol. Apr1986;4(2):46-61.
25. 18 Heck AM, et al. Potential interactions between alternative therapies and warfarin. Am J Health Syst Pharm. Jul2000;57(13): 1221-7.
26. 19 Newall CA, et al. Herbal Medicines: A Guide for Health Care Professionals. London : The Pharmaceutical Press; 1996:119-21.


(https://vitanetonline.com:443/forums/Index.cfm?CFApp=1&Message_ID=996)
---
What is cat's claw?



Date: November 11, 2005 05:30 PM
Author:
Darrell Miller (dm@vitanetonline.com)
Subject: What is cat's claw?

Q. What is cat's claw?
A. Cat's claw might be one of the most confusing (and most effective!) nutritional supplements available in health food stores today-with some fairly good reasons.
First, its mere name can be bewildering. Currently, there are at least 16 plants in the world that are called cat's claw. Sometimes these plants are referred to as "Una de Gato", Spanish for cat's claw. While Uncaria tomentosa is the Latin name of the plant most frequently sold as cat's claw supplements, these products vary vastly. Some cat's claw nutritional supplements contain cat's claw bark, some contain cat's claw stems, and others contain compounds from the leaves of cat's claw. All of these claim to help the immune system.
However, it is the root of Uncaria tomentosa that actually contains the true cat's claw health benefits. Scientists, who have extensively studied every part of the plant, discovered that only extracts made from cat's claw root possess the healing power to treat and prevent disease. While it would seem that this vital understanding might help clear up some cat's claw confusion, not all Uncaria tomentosa roots actually contain healing properties.
To determine which cat's claw roots do have healing properties, we have to go to the rainforests of Peru. This is where Uncaria tomentosa thrives. It's a woody vine that's found at the base of tall trees in the rainforests. As the plant grows, it winds up and around the tree, attaching itself to the trunk with curved cat-like claws found at the junctions of its leaves. The Ashaninka Indians, who make these rainforests their home, have used the roots of the cat's claw plant for thousands of years to cure illness and maintain health in the tribe.
Healers in the Ashaninka tribe attribute the healing properties in cat's claw to the "good sprits" that live in the plant's roots. In order to obtain these healing properties, the correct cat's claw root must first be harvested. The Ashaninka healers know which cat's claw to use; they can actually "see" the good spirits hidden inside the root of the plant before they collect them. Some cat's claw plant roots have the good spirits. Some cat's claw plant roots don't. If the cat's claw root with good spirits is mixed with any cat's claw root without good spirits, the healing power is lost. While there are no visible differences in the plants or the roots, only certain cat's claw roots possess the power to heal. And, only the Ashaninka tribal healers seem to be able to see them.
Amazingly, however, scientists who were given cat's claw roots by the Ashaninka to study in the laboratory discovered that they were able to "see" the good spirits, too! Using high performance liquid chromatography, or HPLC, a laboratory process that identifies various chemical compounds, the good spirits of cat's claw roots were revealed to actually be important medicinal compounds, called pentacyclic oxindole Alkaloids (or POAs).
At the same time, the scientists studying cat's claw found they could "see" the non-healing properties as well. Again, using HPLC, they also discovered the presence of tetracyclic oxindole Alkaloids (or TOAs) in certain cat's claw roots. While the POAs have very powerful effects in the immune system, the TOAs have different effects in the body, none of which help the immune system cells at all.
And, if the TOAs and POAs are mixed together (as, so often happens in the vast majority of cat's claw products), the resulting product is useless to healing and health. The TOAs cancel out the action of the POAs, making the cat's claw root extract ineffective. Even as little as 1% TOA content can cause POAs to lose their ability to beneficially modulate the immune system.
This means that cat's claw supplements that contain only POAs (in other words, cat's claw that is 100% TOA-free) from the root of the plant will provide powerful effects in the immune system.


--
Find out what Cat's Claw is at Vitanet &reg


Solaray - Ultimate Nutrition - Actipet Pet supplements - Action Labs - Sunny Greens - Thompson nutritional - Natural Sport - Veg Life Vegan Line - Premier One - NaturalMax - Kal
(https://vitanetonline.com:443/forums/Index.cfm?CFApp=1&Message_ID=932)
---
Gov Signs Bill Banning DHEA Sales to Minors



Date: September 26, 2005 09:05 AM
Author:
Darrell Miller (dm@vitanetonline.com)
Subject: Gov Signs Bill Banning DHEA Sales to Minors

Springfield, III. On July 26th, III.Gov. Rod Blagojevich signed into law S.B. 102, which amends the Illinois Controlled Substances Act to include dietary supplements containing ephedrine or anabolic steroid precursors, including DHEA. Effective immediately, the amended act deems it a Class A misdemeanor to sell or supply supplements containing the prohibited ingredients. It also requires retailers in the state to verify the age of anyone attempting to buy such products, it the person appears under 18 years of age. As ephedrine Alkaloids and andro-related products are already banned by federal law, this illinois ban takes the further step to include DHEA.


--
Vitanet &reg


(https://vitanetonline.com:443/forums/Index.cfm?CFApp=1&Message_ID=797)
---
Fight Hay Fever - Help Your Sinus...



Date: July 11, 2005 09:15 PM
Author:
Darrell Miller (dm@vitanetonline.com)
Subject: Fight Hay Fever - Help Your Sinus...

HANDLING SPRING(HAY)
The National Institute of Health's branch of Allergy and Infectious Diseases re p o rt that 40 to 50 million Americans suffer from allergies in one form or another. Many experience food allergies that a re treated somewhat diff e rently from hay fever allergies. Hay fever comes from airborne allergens, generally from pollen or pollutants.
The symptoms of allergy occur when an immune system is overactive. The immune system often recognizes something as foreign and treats it as foreign by attacking it, when in fact it really isn't a substance the body should be concern e d with. This over-activity of the immune system leads to the release of substances including histamine that cause the symptoms of hay fever.
The most common symptoms include a runny nose and itching eyes and scratchy throat. Sometimes, an allergy will precede a sinus infection by causing swelling in the nasal membranes preventing fluids f rom exiting the sinus passages. An infection then ensues. However, most people who feel pressure over their sinuses, never develop an infection and so can be adequately treated with the supplements mentioned here. Many people experience a tickle or a shallow cough that comes from the throat rather than the lungs. They may also experience a change in emotions, becoming quite irritable or moody.
These airborne allergies can often be g rouped by season. Those people sensitive to tree pollens usually have more severe allergies in the springtime. Those sensitive to grasses are often worse in mid-summer. Those allergic to weeds have their symptoms peak in the fall. There are some unfortunate people who have allergies all summer long who may be allergic to a few plants in each group. Those who have symptoms of allerg i e s all winter long probably are allergic to molds and mildew or household animals and dust mites. On occasion, it takes a real detective to determine from where the allergies come.
There are several methods used to diagnose a cause of an allergy. In a scratch test, drops of an allergen are put on small scratches on the arm or the back. Are action is considered positive if swelling or redness occur around the scratch. A blood sample can also be used to meas ure antibody response to certain allergens. It is often helpful to determine the allergen which cause the hayfever to reduce the symptoms. There are also practitioners who use kinesiology or electronic devices to determine the cause of allergies.
The most common treatment of allergies is with antihistamines. Their side effects include drowsiness and drying of the mucous membranes of the nose and mouth. Many of the newer prescription antihistamines don't cause drying but often have serious drug interactions and the consumer must be very careful in combining the prescription antihistamines with antifungal drugs, and blood thinning as well as asthma medication. There are some natural products that can be taken to decrease allergy symptoms. They are often equally effective without the side effects of antihistamines.
One of the more popular is quercetin. Quercetin is a bioflavonoid found in red apples, red onions, brussels sprouts, kale, peas, bell peppers, pears and asparagus. It is also found in bee pollen and propolis, two plant materials found in the beehive. It is possible to consume a fair amount of quercetin through your diet. If you have allergies, however, diet is often not enough and you may need a supplement to get enough quercetin to ontrol your symptoms. It appears quercetin decreases allergic symptoms by stopping the release of histamine. If you start taking quercetin and other nutritional supplements I will mention below before an allergy attack, they are likely to be more effective. However, don't let that discourage you from taking them even after the symptoms have started. A common dose is 300mg to 600mg per day.
Bromelain is a nutrient often extracted f rom pineapple. Found in many digestive formulas, it is an enzyme that helps absorption. If it is found in a combination formula, chances are, it is there to help with the absorption of the other nutrients such as quercetin. Bromelain also has an anti-inflammatory effect. When someone develops allergy symptoms, part of the reason is due to the inflammatory response to substances such as histamine that are released as the allergy takes hold. This causes inflammation in the tissues which then manifests with redness and swelling.
Vitamin C is useful in many conditions including hay fever. Higher doses are often required in the treatment of allergies: 2,000mg is beneficial and you can take up to 4,000mg or more during acute symptoms. It also stabilizes capillaries, reducing the swelling in the throat, nasal passages and around the eyes. If you are taking a multi-vitamin or a combination product that contains Vitamin C, I still recommend additional supplementation.
Stinging nettle is probably a plant many a re familiar with, especially if it has come into contact with your skin, but it also has an historical use in the treatment of allergy. In fact, in double blind studies it was shown to decrease the symptoms of allergy, specifically runny nose.
The active component of the ephedra herb is ephedrine, an alkaloid. It is used in OTC asthma medication. As a natural herb, ephedra in small doses can be v e ry useful in decreasing the symptoms of colds, asthma, cough and in this case, hay fever. It is in many Chinese and American formulas that I use and I feel v e ry comfortable using 100mg to 200mg of ephedra that contain small doses of 2.5mg to 8mg of ephedra Alkaloids per day. I feel comfortable using dosages of up to 15mg of ephedra Alkaloids .
Feverfew is another herb with a variety of uses. You will find it in headache formulas, in fever reducing formulas, and many hay fever formulas. Like bromelain, it has an anti-inflammatory effect and reduces the swelling that occurs during a hay fever attack.
Homeopathic formulas can also be useful to reduce hay fever. There is no re ason why the herbs I've mentioned cannot be combined with homeopathic formulas. You may want to take them at separate times of the day.
So, if you suffer from hay fever, don't give up. You can use these nutrients singly or in combination. You can take a formula that contains all of them and then add to that additional vitamin C for instance, or additional nettle. It may require trial and error to find the right amounts in combination that will work for you.


--
Vitanet &reg


(https://vitanetonline.com:443/forums/Index.cfm?CFApp=1&Message_ID=571)
---
HAWAIIAN NONI (Morinda citrifolia)



Date: July 11, 2005 08:50 PM
Author:
Darrell Miller (dm@vitanetonline.com)
Subject: HAWAIIAN NONI (Morinda citrifolia)

INTRODUCTION
In a time when we are more concerned than ever with issues of health, a tried and true tropical herb called noni needs t o be added t o our list of the best natural remedies. It susage over hundreds of years supports it s description as a veritable panacea of therapeutic actions. At this writing, noni continues to accrue impressive medicinal credentials, and its emergence as an effective nat ural healing agent is a timely one. Amidst rising cancer rates, the high incidence of degenerative diseases like diabetes, and the evolution of ant ibiotic resist ant bacteria and new viral strains, herbs like noni are sought after for their natural pharmaceutical properties. Unquest ionably, all of us want to know how to:
• protect ourselves f rom toxins and pollut ants
• prevent t he premature onset of age-related diseases such as arthritis, heart disease, diabetes and stroke
• boost our immune defenses to protect ourselves from new viral and bacterial strains that have become antibiotic-resist ant
• reduce our risk of developing cancer
• better digest our food for proper assimilation and purge the intestinal system wit hout the dangerous side effects of harsh drugs. Its actions are multifaceted and must be considered when assessing natural treatment s for disease or injury. It s impressive and widespread use among various native cult ures of t ropical island regions supports the notion that it does indeed possess valuable, therapeutic compounds.

Genus Rubiaceae

Common Names

Indian Mulberry (India), Noni (Hawaii), Nono (Tahiti and Raratonga), Polynesian Bush Fruit, Painkiller Tree (Caribbean islands), Lada (Guam), Mengkudo (Malaysia), Nhau (Southeast Asia), Grand Morinda (Vietnam), Cheesefruit (Australia), Kura (Fiji), Bumbo (Africa) Note: This is only a small sampling of vernacular names for Morinda citrifolia. Almost every island nation of the South Pacific and Caribbean has a term for this particular plant . This booklet will refer to the herb mainly as " noni" or M. citrifolia, and is referring primarily to Hawaiin noni.

Parts Used

The parts of the noni plant most used for their medicinal and nutritional purposes are the fruit, seeds, bark, leaves, and flowers. Virtually every part of the noni plant is utilized for its individual medicinal properties; however, it is the fruit portion that is regarded as its most valuable. The seeds have a purgative action, the leaves are used to treat external inflammations and relieve pain, the bark has strong astringent properties and can treat malaria, the root extracts lower blood pressure, the flower essences relieve eye inflammations and the f ruit has a number of medicinal actions.

Physical Description

Morinda citrifolia is technically an evergreen shrub or bush, which can grow to heights of fifteen to twenty feet . It has rigid, coarse branches which bear dark, oval, glossy leaves. Small white fragrant flowers bloom out of cluster-like pods which bear creamy-white colored fruit. The fruit is fleshy and gel-like when ripened, resembling a small breadf ruit . The flesh of the fruit is characterist ically bitter, and when completely ripe produces a rancid and very dist inctive odor. Noni has buoyant seeds that can float formont hs in ocean bodies. The wood of the inflammatory, astringent, emollient, emmenagogue, laxative, sedative, hypotensive (lowers blood pressure) , blood purif ier, and tonic.

Chemical Constituents

Noni has various chemical constituents. First, it has an impressive array of terpene compounds, three of which—L. Asperuloside, aucubin, and glucose— have been identified by their actyl derivatives. Both caproic and caprylic acids have been isolated.1 Second, bushfruits, a category of which noni fruit is a member, are also considered a good source of vit - amin C.2 Third, Hawaiin noni has been linked to the synthesis of xeronine in the body which has significant and widespread health implications. Last , the alkaloid cont ent of the noni fruit is thought to be responsible for its therapeutic actions. Alkaloids exhibit a wide range of pharmacological and biological act ivitiesin the human body. They are nitrogencontaining organic compounds which can react with acids to form salts and which are the basis of many medicines. The following is an in-depth chemical analysis of each plant part and it s chemical constituents.
• amino acids (which include alanine, arginine, asparticacids, cysteine, cystine, glycine, glutamic acid, histidine, leucine, isoleucine, methionine, phenylalanine, proline, serine, threonine, tryptophan tyrosine, and valine)
• anthraquinones
• glycosides
• phenolic compounds
• resins
• B-sitosterol
• ursolic acid

FLOWER
• acacet in 7-0-D (+) -glucophyranoside
• 5,7,-dimet hylapigenin-4-0-8-D(+) -galactophyranoside
• 6,8,-dimet hoxy-3-methyl anthroquinone-1-0-8-rhamnosyl glucophyranoside

FRUIT
• antioxidant
• alizarin
• anthraquinones
• caproic and caprylic acids

discovered an alkaloid in the Hawaiin noni fruit which he calls proxeronine and which he believes has appreciable physiological actions by acting as a precursor to xeronine, a very crucial compound (see later sections) . In addition, a compound found in the fruit called damnacanthol is believed to help inhibit cert ain viruses and cellular mutations involved in cancer.

ROOT AND ROOT BARK
• carbonate
• chlorubin
• rubicholric acid
• soranjidol
• chrysophanol
• phosphate
• magnesium
• ferric iron
• sodium
• glycosides
• morinadadiol
• morindine
• resins
• rubiadin
• sterols4

Pharmacology

Recent surveys have suggested that noni fruit exerts antibiotic action. In fact, a variety of compounds which have antibacterial properties (such as aucubin) have been identified in the fruit.5 The 6-Dglucopyranose pentaacet ate of the fruit extract is not considered bacteriostatic.6 Constituents found in the fruit portion have exhibited ant imicrobial action against Escherichia coli, Salmonella typhi (and other types) , Shigella paradysenteriae, and Staphylococcus aureaus. Compounds found in the root have the ability to reduce swollen mucous membrane and lower blood pressure in animal studies. Proxeronine is an alkaloid constituent found in Hawaiin noni fruit which may prompt the production of xeronine in the body. It is considered a xeronine precursor and was discovered in noni fruit by Dr. Ralph M. Heinicke. He has theorized that this proenzyme can be effective in initiating a series of beneficial cellular reactions through its involvement with the integrity of specific proteins. He points out that tissues contain cells which possess certain recept or sites for xeronine. Because the reactions that can occur are so varied, many different therapeutic actions can result when xeronine production escalates, explaining why Hawaiin noni is good for so many seemingly unrelated disorders. Damnacanthol is another compound contained in the fruit of the Hawaiin noni plant which has shown the ability to block or inhibit the cellular function of RAS cells, considered pre-cancerous cells.

Body Systems Targeted

The following body systems have all been effec-freeze-dried capsules, dehydrated powder or fruit, and oil. Noni plant constituents are sometimes offered in combination with other herbs. Some products contain a percent age of the fruit, bark, root and seeds for their individual therapeutic properties.

Satety

Extracts of M. citrifolia are considered safe if used as directed; however, pregnant or nursing mothers should consult their physicians before taking any supplement . High doses of root extracts may cause constipation. Taking noni supplements with coffee, alcohol or nicotine is not recommended.

Suggested Uses

Ideally, noni extracts should be taken on an empty stomach prior to meals. The process of digesting food can interfere with the medicinal value of the alkaloid compounds found in Hawaiin noni, especially in its fruit . Apparently, stomach acids and enzymes destroy the specific enzyme which frees up the xeronine compound. Take noni supplements without food, coffee, nicotine or alcohol. Using supplements that have been made from the semi-ripe or light - green fruit is also considered preferable to the ripe, whit ish fruit .

NONI: ITS USE AND HISTORY

Noni is a tropical wandering plant indigenous to areas of Australia, Malaysia and Polynesia. It is considered native to Southeast Asia although it grows from India to the eastern region of Polynesia. Morinda citrifolia has a long history of medicinal use throughout these areas. It is thought to be the "most widely and commonly used medicinal plant prior to the European era." 7 Centuries ago, the bushfruit was introduced to native Hawaiians, who subsequently called it "noni" and considered its fruit and root as prized medicinal agents. Among all Polynesian botanical agents of the 19th and 20th centuries, Hawaiin noni has the widest array of medical applications. Samoan and Hawaiian medical practitioners used noni for bowel disorders (especially infant diarrhea, constipation, or intestinal parasites) , indigestion, skin inflammation, infection, mouth sores, fever, contusions and sprains. Hawaiians commonly prepared noni tonics designed to treat diabetes, stings, burns and fish poisoning.8 The herb's remarkable ability to purge the intestinal tract and promote colon health was well known among older Hawaiian and Tahitian natives and folk healers. Interestingly, field observations regarding its repu-remarkable healing agent .

Wonder Herb of Island Folk Healers

Common to t he thickets and forests of Malaysia and Polynesia, and the low hilly regions of the Philippine islands, noni has been cultivated throughout communities in the South Pacific for hundreds of years. Its Hawaiian use is thought to originate from inter-island canoe travel and settlement dating to before Christ . Its hardy seeds have the ability to float which has also contributed to its distribution among various seacoasts in the South Pacific region. Historical investigation has established the fact that some of Hawaii's earliest settlers probably came viaTahiti. For this reason, Tahitian herbal practices have specific bearing on the herbal therapeutics of islands to the nort h. The very obvious similarities between the Hawaiian vernacular for herbal plants like noni and Tahitian names strongly suggests the theory of Polynesian migrations to Hawaii. Cultures native to these regions favored using Morinda citrifolia for treating major diseases and ut ilized it as a source of nourishment in times of famine.9 Noni fruit has been recognized for centuries as an excellent source of nutrition. The peoples of Fiji, Samoa and Rarat onga use the fruit in both its raw and cooked forms.10 Traditionally, the fruit was propicked before it was fully ripe and placed in the sunlight . After being allowed to ripen, it was typically mashed and its juice extracted through a cloth. Noni leaves provided a veget able dish and their resiliency made them desirable as a fish wrap for cooking.

Noni's Medical Reputation

Elaborate traditionalrituals and praying rites usually accompanied the administration of noni. Int erestingly, cultures indigenous to the Polynesian islands had a significant understanding of their flora. For example, native Hawaiians maint ained a folkmedicine taxonomy t hat was considered second to none.11 Noni was not only used for medicinal purposes but for its food value, for clot hing and for cloth dyes as well. Research indicates that noni was among the few herbal remedies that islanders considered " tried and true." In Hawaii, trained herbal practitioners reserved the right to prescribe plant therapies.12 Records indicate that Hawaiian medical practices were based on extensive and very meticulous descriptions of symptoms and their prescribed herbal treatments. Dosages were controlled and the collection and administration of plant extracts was carefully monitored.13 In addition to Morinda, it was not uncommon for these herbal doctors to also recommend using In regard to its application for common ailments, Hawaiians and other island communities traditionally prescribed noni to purge the bowel, reduce fever, cure respiratory infections such as asthma, ease skin inflammations, and heal bruises and sprains. In other words, noni was widely used and highly regarded as a botanical medicine.

A Timely Reemer gence

Today, the natural pharmaceutical actions of the chemical constituents contained in noni are scientif-ically emerging as valuable bot anical medicines. Tahitian "nono" intrigued medical practitioners decades ago; however, due to the eventual emergence of synthetic drugs, interest in this island botanical diminished until recent years. Ethnobot anists are once again rediscovering why Hawaiian people havet reasured and cultivat ed Morinda citrifolia for generations. Noni is now finding its way into western therapeutics and is referred to as " the queen" of the genus Rubiaceae. Its ability to reduce joint inflammation and target the immune system have made it the focus of the modern scientific inquiry. Dr. Ralph Heinicke has conducted some fascinating studies on the chemical constituents of the Hawaiin noni fruit. His research centers on the proxeronine content of the fruit juice and how it profoundly influences human physiology. In addition, scientific studies investigating noni as an anti-cancer agent have been encouraging. It s conspicuous attributes and varied uses have elevat edits status to one of the best of the healing herbs. Today Morinda citrifolia is available in liquid, juice, freezedried capsules, or oil forms, and is considered one of nature's most precious botanicals.

TRADITIONAL USES OF NONI

Throughout tropical regions, virtually every part of Morinda citrifolia was used to treat disease or injury. Its curative properties were well known and commonly employed. PatoaTama Benioni, a member of the Maoritribe from the Cook Islands and a lecturer on island plants explains: Traditionally Polynesians use noni for basically everything in the treatment of illness. Noni is a part of our lives. Any Polynesian boy will tell you he's had exper ience with it . We use juice from its roots, its flowers, and its fruit... my grandmother taught me to use noni from the roots and the leaves to make medicine for external as well as internal use, and for all kinds of ailments, such as coughs, boils, diseases of the skin, and cuts.15

decoctions to stimulate delayed menst ruation.
• Noni was frequently utilized for its antiparasitic activity.
• Respiratory ailments, coughs, and colds were treated with noni.
• A juice made from pounding noni leaves, roots and fruit mixed with water was administered for diarrhea.
• Dried and powdered forms of the bark mixed with water and administ ered with a spoon treated infant diarrhea.
• Small pieces of fruit and root infused with water were given to kill intestinal parasites.
• Boiled bark decoctions were given as a drink for stomach ailments.
• Coughs were treated with grated bark.
• Charred unripe fruit was used with salt on diseased gums.
• Pounded fruit combined with kava and sugar cane was used to treat tuberculosis.
• Babies were rubbed with fresh, crushed leaves for serious chest colds accompanied by fever.
• Eye washes were made from decoctions for eye complaint s from flower extracts.
• Leaf infusions were traditionally taken to treat adult fevers.
• A mouthwash consisting of crushed ripe fruit and juice was used for inflamed gums in young boys.
• Pounded leaf juice was used for adult gingivitis.
• Sore throats were treated by chewing the leaves and swallowing the juice.
• Skin abscesses and boils were covered with leaf poultices.
• Swelling was controlled with leaf macerations.
• Heated leaves were often used for arthritic joins and for ringworm.16

XERONINE: THE SECRET OF NONI?

One informed professional on the subject of noni is Dr. Ralph Heinicke, a biochemist who has researched the active compounds of noni fruit for a number of years. He discovered that the Hawaiin noni fruit contains an alkaloid precursor to a very vital compound called xeronine. Wit hout xeronine, life would cease. In Dr. Heinicke's view, noni fruit provides a safe and effective way to increase xeronine levels, which exert a crucial influence on cell health and protction. His research suggests that the juice from the M. citrifolia fruit contains what could technically be considered a precursor of xeronine—proxeronine. This compound initiates the release of xeronine in the intestinal tract after it comes in contact with a specific enzyme which is also contained in the fruit .

Because proteins and enzymes have so many varied roles within cell processes, the normalization of these proteins with noni supplemenation could initiate avery wide variety of body responses and treat many disease condit ions. Proteins are the most important catalysts found in the body. The beauty of obtaining a precursor to xeronine from the noni fruit is that the body naturally decides how much of this precursor to convert to xeronine. Disease, stress, anger, trauma and injury can lower xeronine levels in the body, thus creat ing a xeronine deficit . Supplementing the body with noni fruit is considered an excellent way to safely and naturally raise xeronine levels. It is the research and theories of Dr. Heinicke which have made the juice of the Hawaiin noni fruit a viable medicinal substance. He writes: Xeronine is analkaloid, a substance the body produces in order to activate enzymes so they can function properly. It also energizes and regulates the body. This par-ticular alkaloid has never been found because the body makes it, immediately uses it, and then breaks it down. At no time is there an appreciable, isolable amount in the blood. But xeronine is so basic to the functioning of proteins, we would die without it . Its absence can cause many kinds of illness.17 Because so many diseases result from an enzyme malfunction, Dr. Heinicke believes that using the noni fruit can result in an impressive array of curative applications. Interestingly, he believes that we manufacture proxeronine while we are sleeping. He proposes t hat if we could constantly supply our bodies wit h proxeronine from other sources, our need to sleep would diminish.18

NONI PROCESSING

How an herb is processed is crucial to how beneficial it is: this is especially true of noni, with its unique enzymes and Alkaloids. Morinda citrifolia should be picked when the fruit is turning from its dark green immature color to its lighter green color, and certainly before it ripens to its white, almost translucent color. Once picked, noni, like aloe, will denature extremely quickly due to its very active enzymes. After harvesting, it should swiftly be flash frozen. This is similar to what is done to fish caught at sea to keep them f esh. This stops it from losing its potency while not damaging any of its constituents. To process noni, freeze-drying is recommended. This removes only the water without damaging any of this miracle plant's vital enzymes and other phytonutrients like xeronine and proxeronine. This pure high-quality noni fruit juice powder is then encapsu-has a very harsh taste and an extremely foul smell, similar to the fruit it self . Other methods of processing include thermal processing, dehydrat ion and air drying. Thermal processing is generally found in liquids, while the dehydrat ed noni is then milled and encapsulated. Unfortunately both methods utilize high heat (110+°F) , which can deactivate many of the vital compounds that make noni so import ant . Air-drying is effect ive without using damaging heat but has serious quality control problems for commercial production.

MODERN APPLICATIONS OF NONI

Overview

Noni possesses a wide variety of medicinal properties which originat e from its differing plant component s. The fruit and leaves of the shrub exert antibacterial activities. Its roots promote the expulsion of mucus and the shrinkage of swollen membranes making it an ideal therapeutic for nasal congest ion, lung infect ions, and hemorrhoids. Noni root compounds have also shown natural sedative properties as well as the ability to lower blood pressure.

Leaf extracts are able to inhibit excessive blood flow or to inhibit the formation of blood clots. Noni is particularly useful for its ability to treat painful joint conditions and to resolve skin inflammations. Many people drink noni fruit extracts in juice form for hypert ension, painful menstruation, arthritis, gastric ulcers, diabetes, and depression. Recent studies suggest that its anticancer activit y should also be considered. Concerning the therapeutic potential of the Hawaiin noni fruit, Dr. Heinicke writes: I have seen the compound found in noni work wonders. When I was still investigating its possibilities, I had a friend who was a medical research scientist administer the proxeronine to a woman who had been comatose for three months. Two hour safter receiving the compound, she sat up in bed and asked where she was. . . . Noni is probably the best source of proxeronine that we have today.19 Studies and surveys combined support the ability of noni to act as an immunost imulant, inhibit the growth of certain tumors, enhance and normalize cellular function and boost tissue regeneration. It is considered a powerful blood purifier and contributor to overall homeostasis.

xeronine, which appears to be able to regulate the shape and integrity of cert in proteins that individually contribute to specific cellular activities. Interestingly, this effect seems to occur after ingestion, inferring that the most active compound of noni may not be present in uneaten forms of the fruit or other plant parts. Some practitioners believe that xeronine is best obtained from a noni fruit juice precursor compound. The enzymatic reactions that occur with taking the juice on an empty stomach are what Dr. Heinicke believes set cellular repair intomotion.

Cancer

A study conducted in 1994 cited the anticancer activity of Morinda citrifolia against lung cancer. A team of scientists from the University of Hawaii used live laboratory mice to test the medicinal properties of the fruit against Lewis lung carcinomas which were artificially transferred to lung tissue. The mice that were left untreated died in nine to twelve days. However, giving noni juice in consistent daily doses significantly prolonged their life span. Almost half of these mice lived for more than fifty days.20 Research conclusions state that the chemical constituents of the juice acted indirectly by enhancing the ability of the immune system to deal with the invading malig-nancy by boosting macrophage or lymphocyte activit y. Furt her evaluation theorizes that the unique chemical constituents of Morinda citrifolia initiate enhanced T-cell activity, a reaction that may explain noni's ability to treat a variety of infectious diseases. 21

In Japan, similar studies on tropical plant extracts found that damnacanthol, a compound found in Morinda citrifolia, is able to inhibit the function of KRAS- NRK cells, which are considered precursors to certain types of malignancies.22 The experiment involved adding noni plant extract to RAS cells and incubating them for a number of days. Observation disclosed that noni was able to significantly inhibit RAS cellular function. Among 500 plant extracts, Morinda citrifolia was determined to contain the most effective compounds against RAS cells. Its damnacanthol content was clinically described in 1993 as "a new inhibit or of RAS function." 2 3 The xeronine fact or is also involved in that xeronine helps to normalize the way malignant cells behave. While they are still technically cancer cells, they no longer function as cells with unchecked growth. In time, the body's immune system may be able to eradicate these cells.

Arthritis

with arthritic disease. One link to arthritic pain may be the inability to properly or completely digest proteins which can then form crystal-like deposits in the joints. The ability of noni fruit to enhance protein digestion through enhanced enzymatic function may help to eliminate this particular phenomenon. In addition, the alkaloid compounds and plant met abolites of noni may be linked to its apparent anti-inflammatory action. Plant sterols can assist in inhibiting the inflammatory response which causes swelling and pain. In addition, the antioxidant effect of noni may help to decrease free radical damage in joint cells, which can exacerbate discomfort and degeneration.

Immune System

The alkaloid and other chemical compounds found in noni have proven themselves to effectively control or kill over six types of infectious bacterial strains including: Escherichia coli, salmonellatyphi (and other types) , shigella paradysenteriae, and staphylo - coccus aureaus.25 In addition, damnacanthol, was able to inhibitt he early antigen stage of the Epstein- Barr virus.

The bioactive components of the whole plant, combined or in separate portions, have demonst rat - ed the ability to inhibit several different strains of bacteria. Anecdotal reports support this action in that noni seems particularly effective in shortening the duration of certain types of infection. This may explain why noni is commonly used to treat colds and flu. The chemical constituents found in noni and the possibility that they stimulate xeronine production— as well as initiate alkaloid therapy—may explain noni's reputation for having immuno-stimulatory properties. Alkaloids have been able to boost phagocytosis which is the process in which certain white blood cells called macrophages attack and literally digest infectious organisms. Interestingly, the ant it umoraction of noni has been ascribed to an immune system response which involves stimulating T-cells. tropical regions during World War II learned of the fruit's ability to boost endurance and stamina. Native cultures in Samoa, Tahiti, Raratonga and Australia used the fruit in cooked and raw forms. M. citrifolia is considered a tonic and is especially recommended for debilitated conditions.

Antioxidant

The process of aging bombards the body with free radicals which can cause all kinds of degenerative diseases. The xeronine theory promoted by Dr. Heinicke submit s t hat as our bodies age, we lose our ability to synthesize xeronine. To make matters worse, the presence of many environment altoxins actually blocks the production of xeronine as well. He believes that the proxeronine content of Hawaiin noni fruit juice can help to block these actions, thereby working as an antiaging compound.26 The phytonutrients found in noni assist in promot - ing cell nourishment and prot ect ion from free radicals created by exposure to pollution and other potentially damaging agents. In addition, Morinda citrifolia contains selenium, which is considered one of the best antioxidant compounds available.

Diabetes

While scientific studies are lacking in this particular application of noni, Hawaiians used various parts of the plant and its fruit to treat blood sugar disorders. Anecdotal surveys have found t hat noni is current ly recommended for anyone with diabetes.

Pain Killer

A 1990 study found that extracts derived from the Morinda citrifolia root have the ability to kill pain in animal experiments.27 Interest ingly, it was during this study that the natural sedative action of the root was also noted. This study involved a French team of scientists who noted a significant central analgesic activity in laboratory mice.28 Dr. Heinicke has stated, "Xeronine also acts as a pain reliever. A man wit h very advanced int est inal cancer was given three months to live. He began taking the proxeronine and lived for a whole year, pain-free." 29

Skin Healing Agent

One of the most prevalent hist rical uses of noni was in poultice form for cuts, wounds, abrasions, burns and bruises. Using its fruit extract for very serious burns has resulted in some extraordinary healing. Because skin is comprised of protein, it immediately responds to the presence of xeronine.

burn site throught he direct application of a noni poultice is considered quite effective by Dr. Heinicke and his colleagues, who have studied enzymatic therapy. Concerning burns, he has written: I believe that each tissue has cells which contain proteins which have receptor sites for the absorption of xeronine. Certain of these proteins are the inert for ms of enzymes which require absorbed xeronine to become active. This xeronine, by converting the body's procol- langenase system into a specific protease, quickly and safely removes the dead tissue from burns.30

Drug Addiction

The xeronine link to treat ing drug addiction is based on the notion that flooding t he brain with extra xeronine can reverse the neurochemical basis for addiction. This natural alkaloid is thought to normalize brain receptors which subsequent ly results in the cessation of physiological dependence on a certain chemical like nicotine.3 1 The potential of Hawaiin noni as a natural stimulat or for t he production of xeronine may have profound implications in treating various types of addictions.

Complementary Agents of Noni
cat's claw papaya
kava kava
pau d'arco
bioflavonoids
selenium
germanium
grapeseed extract
echinacea
proteolytic enzymes
aloe vera
glucosamine
shark
cartilage

PrimaryApplications of Noni
abrasions
arthritis
atherosclerosis
bladder infections
boils bowel disorders
burns cancer
chronicfatigue syndrome
circulatory weakness
colds congest ion
cold sores constipation
depression diabetes
eye inf lammations fever
fract ures gastric ulcers
gingivit is headaches
high blood pressure immune
weakness
indigestion intestinal parasites
kidney disease menstrual



--
Vitanet &reg



Solaray - Ultimate Nutrition - Actipet Pet supplements - Action Labs - Sunny Greens - Thompson nutritional - Natural Sport - Veg Life Vegan Line - Premier One - NaturalMax - Kal

(https://vitanetonline.com:443/forums/Index.cfm?CFApp=1&Message_ID=570)
---
UROVEX: BUTTERBUR EXTRACT Supports healthy urinary urge and frequency Promotes healthy ...



Date: June 29, 2005 02:13 PM
Author:
Darrell Miller (dm@vitanetonline.com)
Subject: UROVEX: BUTTERBUR EXTRACT Supports healthy urinary urge and frequency Promotes healthy ...

UROVEX: BUTTERBUR EXTRACT Supports healthy urinary urge and frequency Promotes healthy bladder control
Fear—the fear of job loss, embarrassment in social settings, sexual frustrations and psychological stress. That's what life is like for the nearly 30 million people in the United States who have concerns with bladder control. A burden at any age, bladder issues are highly prevalent in both genders but more common in women. Urinary urge and frequency occurs when the smooth muscle of the bladder contracts without warning. SOURCE NATURALS UROVEX BUTTERBUR is a patented standardized extract that supports healthy urinary urge and frequency. Further, it has been shown to help minimize the sudden urge to urinate, according to a human clinical trial. It has also been shown to support smooth muscle relaxation in animal studies. In vitro studies show that UROVEX BUTTERBUR may reduce bladder cell irritation by inhibiting leukotriene synthesis.
What Goes On
If you experience this circumstance, you probably have two of the following indicators: frequency of urination (usually more than 8 times in 24 hours), urgency (an immediate and strong urge to urinate) and leaking or involuntary loss of urine. Although the changes in urinary anatomy—the result of normal aging—do not cause urinary trouble, they do create a situation that allows this to occur more easily. Aging results in a reduced size of the bladder, producing a decreased bladder volume and a need for more frequent bladder emptying.
Urination involves physiological processes within the urinary tract and the brain. Our brain normally suppresses the urge to urinate until we initiate urination. Neurons in the brain and in smooth muscle of the bladder involuntarily govern the detrusor (layered, smooth muscle that surrounds the bladder) muscle. This muscle contracts and relaxes based on the volume of urine in the bladder and the initiation of urination. The desire to urinate usually starts when the bladder has reached about half its physiologic capacity. This desire is suppressed by the cerebral cortex until a suitable time and place has been chosen. Butterbur relaxes the detrusor muscle, which reduces pressure on the bladder and thus relieves the urge to urinate. Each capsule contains 50 mg of standardized butterbur, yielding 7.5 mg of the active ingredients petasin and isopetasin. Our extract has been specially processed to remove undesirable pyrrolizidine Alkaloids found in some brands.
Newest Research
UROVEX BUTTERBUR EXTRACT has been shown in research to improve the sudden urge to urinate. In one study, 24 women were given butterbur for 8 weeks. After three weeks, 17 women reported a significant reduction of the frequency of urination. Before they began taking butterbur, urination intervals were 30 to 90 minutes, while three weeks later the intervals of 17 of the women were between 90 and 150 minutes. Butterbur is a perennial shrub native to Europe, northern Africa and southwestern Asia that has been used medicinally for centuries to maintain a healthful, active lifestyle. The use of preparations from butterbur has included promoting proper smooth muscle tone, including relief for painful menstrual cramps and other traditional uses.
An All-Natural Solution
Source Naturals is pleased to partner with your natural food product retailer to deliver this botanical treasure that is so effective in solving this often untreated problem. Look for Source Naturals UROVEX BUTTERBUR. It is the only patented butterbur product for bladder control and other traditional uses and is available in 12, 30 and 60 capsule bottles.
References
Wang, Guei-Jane et al. 2002. Ca2+ channel blocking effect of iso-S-petasin in rat aortic smooth muscle cells. European Journal of Pharmacology. 445(3) : 239-245. Brune, Kay et al. 1993. Gastro-protective effects by extracts of Petasites hybridus: the role of inhibition of peptido-leukotriene synthesis. Planta Medica 59 : 494-496. Bickel, Daniela et al. 1994. Identification and characterization of inhibitors of peptidoleukotriene- synthesis from Petasites hybridus. Planta medica 60 : 318-322. Thomet, OA et al. 2001. Role of petasin in the potential anti-inflammatory activity of a plant extract of petasites hybridus. Biochemical Pharmacology 61 : 1041-1047. Bauer, H.W. and U. Danesch. 1995. Therapeutische Aspekte in der Urologie mit Petadolex (Therapeutic aspects in the urology with Petadolex) Presse Symposium München 10/18/95.


--
Vitanet &reg


(https://vitanetonline.com:443/forums/Index.cfm?CFApp=1&Message_ID=531)
---
Wellness Herbal Kids Liquid - Immune Support for Children–Ages 2 & Up



Date: June 29, 2005 12:45 PM
Author:
Darrell Miller (dm@vitanetonline.com)
Subject: Wellness Herbal Kids Liquid - Immune Support for Children–Ages 2 & Up

For parents, nothing is more important than ensuring the wellbeing of our children. That's why Source Naturals developed WELLNESS HERBAL KIDS.
WELLNESS HERBAL KIDS is the only herbal liquid for children with the Wellness name behind it. This unique and powerful cold weather blend features the prime immune herbs, echinacea and goldenseal. Unlike typical formulas, WELLNESS HERBAL KIDS also contains the famed Yin Chiao Chinese herbal complex, plus uncommon winter botanicals from around the world. And WELLNESS HERBAL KIDS is alcohol-free, with a great kidapproved taste. Source NaturalsWELLNESS HERBAL KIDS: because nothing is too good for your child.
Echinacea & Goldenseal: Botanical Immune Support
Echinacea, one of the most popular herbs in the United States, has been used to support natural defenses for more than 5,000 years. A highly valued Native American botanical, it has been shown in modern research to support immune function, specifically the activity of macrophages. Echinacea's beneficial activity is due to a number of constituents, including polysaccharides and echinacosides, a group of compounds found only in echinacea. WELLNESS HERBAL KIDS features a standardized extract of Echinacea purpurea and Echinacea angustifolia. Goldenseal, another Native American botanical, has been used for centuries to soothe sensitive mucous membranes, including those in the respiratory, digestive and genitourinary systems. Its beneficial properties are attributed to its Alkaloids, especially berberine.
Yin Chiao: Classic Chinese Formula
According to traditional Chinese herbalism, Yin Chiao is best taken at the first signs of internal imbalance. Yin Chiao features herbs like lonicera (honeysuckle), forsythia, peppermint, and licorice.
Supporting Herbs
WELLNESS HERBAL KIDS includes other traditional botanicals. Elderberry has been used for winter health for centuries. It is a rich source of nutrients, especially bioflavonoids and anthocyanins. The phytonutrients in elderberry positively influence cell function and protection, and support the immune system. Isatis contains glycosides that help support your body's innate defenses; it is valued by herbalists as a complement to echinacea and goldsenseal. The formula also includes the traditional Native American botanicals boneset and horehound, warming ginger, the renowned adaptogen Eleutherococcus senticosus, and bayberry.
The Wellness Family™:
Comprehensive Winter Support WELLNESS HERBAL KIDS, an important member of Source Naturals' Wellness Family of natural immune system products, is available in 2, 4 and 8 fl oz bottles. You can also try Source Naturals' other fine Wellness products. Look for WELLNESS EARACHE™ homeopathic kids' formula, WELLNESS COLD & FLU™, WELLNESS COUGH SYRUP, WELLNESS ZINC™ Lozenges and Throat Spray, WELLNESS ELDERBERRY™ and lots more—including, of course, original WELLNESS FORMULA®.
WELLNESS HERBAL KIDS: Part of the Wellness Revolution
There is a revolution underway in natural health consciousness, and health food stores are in the forefront. You can benefit right now—long before word spreads to the general public—with the innovative child nutrition of WELLNESS HERBAL KIDS.
References:
Bensky, Dan & Barolet, Randall, compilers/translators. Chinese Herbal Medicine: Formulas & Strategies. Seattle: Eastland Press; 1990; pp. 44-46. Pizzorno, Joseph E., N.D. & Murray, Michael T., N.D. A Textbook of Natural Medicine. Seattle: John Bastyr College Publications; 1987. V. 2: Echin 1-2, V. 2: Hydras 1-4.


--
Vitanet &reg


(https://vitanetonline.com:443/forums/Index.cfm?CFApp=1&Message_ID=527)
---
INTRODUCTION



Date: June 23, 2005 10:49 AM
Author:
Darrell Miller (dm@vitanetonline.com)
Subject: INTRODUCTION

INTRODUCTION
How many of us give the red hot chile pepper the respect it d e s e rves? Mo re often than not, most of us re g a rd red pepper or Capsicum as nothing more than the spice added to give Cajun and Mexican cuisine its piquant kick. Technically speaking, caye n n e pepper is the strongest red pepper variety of the Capsicum family, with paprika being the mildest.
Throughout this discussion, the terms capsicum and cayenne pepper will be used interchangeably. For our purposes, it's important to know that herbalists have designated both of these terms for the same botanical agent. Health practitioners have known for centuries that Capsicum is much more than a culinary spice. Because they considered it a " h o t" plant, Chinese physicians utilized it for physiologic conditions that needed stimulation. Capsicum or Cayenne Pepper is one of the few herbs that can be measured by its BTU or thermal units. In other words, it is a hot and stimulating pepper plant that can generate heat.
Recently, new and very valuable medicinal uses for Capsicum h a ve emerged through scientific inquiry. The red chile pepper is experiencing a rediscovery among health care practitioners, who have only just begun to uncover its marvelous therapeutic actions. It has been referred to as the purest and most effective natural stimulating botanical in the herbal medicine chest. The most recent clinical findings re g a rding Capsicum will be explored in our discussion with special emphasis on Capsicum's ability to heal ulcers, protect stomach mucosa and alleviate peripheral pain. Unquestionably, Capsicum exe rts potent physiological and pharmacological effects without the side-effects commonly associated with powerful medicinal drugs. Ironically, in the past, Capsicum's classification as a hot and spicy substance has done it a disservice. Because Capsicum is fiery and pungent, it is frequently regarded as dangerous and unpalatable. To the contrary, if it is used properly, Capsicum can be perfectly safe and impressively effective against a wide variety of physical disorders ranging from indigestion to ulcers to migraines. It s ability to lower blood cholesterol, boost circulation and even step up metabolism are worth serious consideration. In addition, its value for mental afflictions like depression must also be assessed. In a time when the notion of treating disease after the fact is more the rule than the exception, Capsicum offers protection from infectious invaders by boosting the effectiveness of the immune system. Today, amidst the over prescription of antibiotic drugs, Capsicum emerges as a potent immune fortifier, antioxidant and infection fighter.
A powerful compound called capsaicin is what gives Capsicum its bite and is also responsible for most of its beneficial effects on human physiology.1 The hotter the pepper, the higher its content of capsaicin.2 The re m a rkable pro p e rties of capsaicin will be discussed and documented clinical evidence supporting the use of capsaicin will be delineated. It is important to realize in evaluating this herb that while it can be used alone, Capsicum is frequently added to herbal combinations to potentiate their overall action. This fact alone attests to the powerful but safe stimulant action of Capsicum. Stimulation is thought to be one of the keys to swift and complete healing. Capsicum is ascending in prestige and is regarded as a modernday botanical which is accruing new and impressive credentials. The fruit of this particular pepper plant is a valuable herbal treasure. It is vital to our health that we inform ourselves about its many medicinal uses.
CAPSICUM (CAPSICUM ANNUUM)
Common Names: Cayenne Pepper, Red Pepper, African Bird Pepper, Bird Pepper, Spanish Pepper, American Red Pepper Plant Parts: Fruit Active Compounds: Alkaloids (capsaicin), fatty acids, flavonoids, volatile oil, carotene pigment Nutritional Components: Capsicum is rich in Vitamin C (ascorbic acid) and Zinc, two nutrients which are vital for a strong and healthy immune system. It is also high in vitamins, A, C, rutin (a bioflavonoid), beta carotene, iron, calcium and potassium. Capsicum also contains magnesium, phosphorus, sulphur, B-complex vitamins, sodium and selenium. The nutritional breakdown of Capsicum is as follows:
• Fats: 9-17%
• Proteins: 12-15%
• Vitamin A and red carotenoids (capsanthin, carotene, lutein)
• Ascorbic Acid (Vitamin C)
• B-Complex vitamins
• Potassium: 2014 mg per 100 edible grams
• Rutin (flavonoid)
• PABA Note: Capsicum's red color is due in part to its very high content of vitamin A, which is vital for normal vision, cellular activity, growth and strong immune defenses.

Pharmacology : Capsaicin (active component) contains over 100 distinct volatile compounds.3 It also contains capsacutin, capsaicin, capsantine, and capsico. Character: analgesic, antibacterial, antioxidant, antipyretic, antiseptic, antispasmodic, aromatic, astringent, blood thinner, cardiovascular tonic, carminative, circulatory stimulant, diaphoretic, hemostatic, herbal accentuator, nerve stimulant, stomachic and tonic (general) Body Systems Targeted : cardiovascular, circulatory, gastrointestinal, nervous, integumentary, skeletal, metabolic Herbal Forms: loose dried powder, capsulized, tincture, infused oil, ointment or cream Usage : Capsicum can be used liberally in a variety of forms. Capsulized dried Capsicum is probably the easiest and most practical way to take the herb. Commercial ointments can be purchased which contain from 0.025 to 0.075 percent capsaicin for the treatment of pain and psoriasis. Dried Capsicum can be mixed in hot water or can be used in tincture form, which can be added to water or juice. Safety: Capsicum is generally recognized as safe in the United Sates and has been approved as an over-the-counter drug. A four week feeding study of Capsicum concluded, "It appears that red chile is relatively non-toxic at the doses tested in male mice."4 The seeds of the fresh Capsicum plant should not be ingested. Doses of Capsicum should be followed precisely as prescribed to avoid gast rointestinal upset. Pregnant women or breast feeding mothers should avoid using Capsicum. Initial use of topical Capsicum can result in some skin irritation or burning; howe ve r, clinical tests have found that this diminishes with continued application. Avoid direct contact with eyes or other mucous membranes in general.

(https://vitanetonline.com:443/forums/Index.cfm?CFApp=1&Message_ID=403)
---
Mushroom Miracales



Date: June 18, 2005 09:11 AM
Author:
Darrell Miller (dm@vitanetonline.com)
Subject: Mushroom Miracales

Mushroom Miracles by Bert Hoffman Energy Times, April 12, 2004
Mention mushrooms and few people immediately recognize these humble fungi as important tools that can be used to boost well-being. More often, folks identify mushrooms as food with a peculiar appeal. But mushrooms' potential impact on health far surpasses their culinary reputation.
You don't have to stretch your imagination too far to understand why mushrooms have been much neglected in the modern, Western medical search for plants that can boost health.
Unable to make chlorophyll, often dependent on the kindness of other nutrient-producing organisms for their survival, these humble fungal denizens of dark, damp spaces seem to prefer an anonymous existence that is out of sight and out of the consciousness of the scientific mind.
However, mushrooms have now assumed a spot in the center of the research spotlight. Because of their potent content of natural chemicals that appear to have a strong influence on human health and well-being, during the past decade mushrooms have been the subjects of intensive studies on how they can be used to reduce the risk of cancer and to treat these diseases.
Appropriately, this recent round of research began in a place that has long revered these diminutive organisms: Japan. Japan and other Oriental countries have traditionally recognized the immense value of mushrooms as both food and medicine.
Food and Medicine
As an ancient Chinese saying notes, "food and medicine share a common origin." And one of the very earliest Chinese medical books, Shen Noug's Herbal (Shen Noug Pen Ts'ao Jing), first noted the extraordinary beneficial effects of eating mushrooms 2,000 years ago, back in the first century.
More recently, but still well ahead of Western medical experts, in 1575, Pen Ts'ao Kang Mu (a Chinese compendium of medicinal therapies), written by Li Shi Zhen, outlined the medical benefits of about 20 mushrooms.
Nowadays, modern researchers believe mushrooms' usefulness stems from the fact they contain a wealth of antioxidants. But these aren't just any antioxidants. Scientists think that some of these chemicals can potentially drop your risk of cancer, significantly lower blood pressure, help the body fight diabetes, offer protection for the liver, alleviate some of the ill effects of inflammation, lessen the chance of blood clots and help the body's immune system fend off viruses and other microbes. Quite a collection of benefits for these lowly beings!
The 10,000-Year Mushroom
Through the ages, the reishi mushroom (also known variously as the Mannetake, or 10,000-year mushroom, and the Immortality Mushroom) has been the most popular mushroom in Chinese, Korean and Japanese cultures. The reishi mushroom is frequently depicted in a wide variety of traditional Oriental artwork and even puts in an appearance in Chinese royal tapestries.
To some, reishi's power goes beyond the natural and include the supernatural. Originally grown on aging plum trees, reishi is also sufficiently well regarded to be employed by the Japanese as a good luck charm. But you don't have to believe in the supernatural to be superbly impressed with reishi. The beneficial natural substances in reishi include steroids, lactones, Alkaloids, triterpenes and polysaccharides.
Large Molecules
Of these chemicals, polysaccharides (complex chains of sugars) in particular have intrigued researchers looking into the way mushrooms help health. These polysaccharide macromolecules are very large (for molecules) and complex, a complexity that leads researchers to believe they are capable of conveying a huge amount of biological information that help the immune system stop cancer in its early stages. The differences in the benefits of various polysaccharides stems from their intriguing geometrical shapes.
Distinctive Differences
Even though two distinctive polysaccharides may contain the same number of carbon, hydrogen and oxygen atoms, their three-dimensional differences-the way they are structured and branch off in different directions-can endow them with very different health benefits.
Though they all share a basic structure (usually, these molecules consist of a main chain of atoms with various side chains), the slight variations of the side chains changes their effects.
By deciphering the microscopic structures of these molecules, scientists think they are beginning to uncover which ones are most effective against cancer. For instance, in isolating a particularly useful polysaccharide called beta-D-glucan from reishi, researchers have found that this substance fights tumors in lab experiments (Chem Pharm Bull 1981; 29: 3611).
Maitake Benefits
Meanwhile, beta-D-glucan and other extracts taken from the maitake mushroom have also been shown to possess powerful anti-cancer effects in lab experiments (Immunopharm Immunotox; 19:175).
In one instance, researchers in the laboratory who were trying out various substances on prostate cancer cells found that applying extracts of maitake results in a kind of programmed self-destruction (apoptosis) of these undesirable cancer cells (Molec Urol; 4:7). In addition, another substance known as maitake d-fraction has been shown to strongly fight cancer in lab animals-in one study, their liver cancer growths were reduced by up to 90% (Ann NY Acad of Sci; 833:204).
At the same time, research in China on people has demonstrated that maitake may help reduce tumors and alleviate the effects of leukemia (Alter Comp Ther 12/98; 420).
According to A.S. Daba and O.U. Ezeronye (Afr Jrnl Bio 12/03; 672), "Mushroom polysaccharides offer a lot of hope for cancer patients and sufferers of many devastating diseases.
" [These substances support]...a fundamental principle in Oriental medicine...[they help] regulate homeostasis of the whole body and... bring the diseased person [back] to his or her normal state."
The Activity of Active Hexose Correlated Compound Active Hexose Correlated Compound (AHCC), an extract taken from shiitake and other mushrooms, is a relatively new substance that is also being researched for its anti-cancer benefits.
Studies on AHCC began in Japan in the 1990s when scientists looked at how it could potentially help people recovering from liver cancer. In those tests, researchers found that giving people AHCC apparently helped them survive longer.
In the future, scientists feel certain that they will uncover even more anticancer uses for mushrooms and the chemicals they contain. A key advantage to these natural substances is their lack of side effects. For instance, in research on an anti-cancer chemical called lentinan, taken from shiitakes, investigators have found that less than one percent of people experience the kind of discomfort that make them discontinue treatment. (This chemical has been used to treat stomach cancer.)
But a long list of beneficial mushroom substances are probably still waiting to be discovered. More evidence of mushrooms' benefits: A study of mushroom workers in a part of Japan called the Nagano Prefecture found that these farmers enjoyed a significantly lower cancer rate than other inhabitants of that part of the country.
In the rest of Japan, about one in six hundred people dies of cancer. But that rate death rate drops to about one in a thousand for mushroom raisers who eat a diet heavy in mushrooms.
John Smith, PhD, from the University of Strath-Clyde, notes that "...increasing evidence [shows] mushrooms offer a remarkable array of medicinally important compounds that have yet to be evaluated by Western medical scientists." Mushrooms offer the best of both worlds: good health that tastes great.


--
Vitanet &reg


(https://vitanetonline.com:443/forums/Index.cfm?CFApp=1&Message_ID=378)
---
Prostate Health Naturally



Date: June 16, 2005 11:11 AM
Author:
Darrell Miller (dm@vitanetonline.com)
Subject: Prostate Health Naturally

Nature's Life Prostate Health Options


Prostate Health... Naturally

Prostate issues too often put a damper on the activities of men of all ages and they are far more common than previously thought. According to some studies, virtually all men will eventually experience prostate issues.

Men with enlarged prostates experience discomforts that may include difficulty urinating, increased frequency and urgency of urination, bouts with sleep-disturbing nighttime urination and lower back discomfort. Dealing with the discomforts from enlarged prostates may be costly, too. Every year about 400,000 men have prostate surgery, adding over $3 billion annually to the national health care bill.

Nature's Life offers several products to support prostate health, including Saw Palmetto as a whole berry concentrate, and three doctor-formulated combinations including Saw Palmetto for supporting prostate health. All of these products are designed to provide nutritive support for:

healthy prostate gland function
normal urine flow

Nature's Life® Prostate formulas are made from all natural ingredients… only the finest available. Regardless of the formula you prefer, you can always be sure of the same superior quality and consistent results.

Prostate function
A small doughnut-shaped gland, the prostate surrounds the urethra where it leaves the bladder. The prostate produces an alkaline substance which makes up the largest part of the seminal reproductive fluid (semen).

Most men's prostates start to enlarge at about age 50. As the prostate gland enlarges, it pinches the urethra, causing reduced urine flow and increased discomfort. Research into prostate enlargement is focusing on male hormones, or androgens. In older men, androgen production changes result in higher levels of dihydrotestosterone (DHT), which is produced from testosterone. The prostate is more likely to enlarge when higher levels of DHT are present.

The Holistic Approach
A unique combination of herbs, amino acids, vitamins, minerals, phytonutrients, and essential fatty acids may help provide nutritional support to maintain good prostate health.

Saw Palmetto Berry (Serenoa repens B.)
The berries from this small tropical palm contain lipophilic sterols and essential fatty acids, including beta sitosterol. Saw Palmetto extract may also support normal inflammatory response by inhibiting the production of prostaglandins. Research suggests that Saw Palmetto may help to increase urine flow and decreases nighttime discomfort. Saw Palmetto has been the subject of numerous double blind clinical trials. All of these effects of Saw Palmetto make it the key ingredient to support prostate health.

Pygeum Bark (Pygeum africanum H.)
The bark of this tall African tree contains lipophilic sterols, including beta sitosterol and sitosterone plus unique fatty acids. These ingredients influence prostaglandin synthesis to help provide nutritional support for a normal inflammatory response. Other components of pygeum may provide nutritive support to help maintain normal prostate size.

Stinging Nettle (Urtica dioica L.)
A common "weed" around the world, stinging nettle has a long history of traditional use to support normal urine flow. Nettle contains substances that may have anti-androgen activity. Many commentators feel that the potential beneficial effects of Nettle extract are increased when combined with Saw Palmetto.

Pumpkin Seed (Cucurbita pepo)
The seeds of this familiar food is a good source of zinc, phytosterols, and essential fatty acids: nutrients essential to prostate health. Preliminary studies find pumpkin seed extract promising alone, but combinations of pumpkin seed oil with nettle and/or saw palmetto have the potential to help restore and maintain healthy prostate size.

Minerals
Zinc is concentrated in the prostate gland and is a major constituent
of seminal fluid. Zinc appears to play a role in maintaining healthy male hormone balance, possibly by its effect on 5-alpha reductase, the enzyme which produces powerful androgens in the prostate. Preliminary reports suggest that zinc may be helpful in supporting urinary comfort. Copper is added to balance the zinc and prevent a
copper deficiency.

Active Aminos™ (Glutamic Acid, Alanine & Glycine)
These are the three amino acids found in highest concentration in the prostate. A recent study suggested that this combination of amino acids may help support normal urination and urinary urgency.

Beta Sitosterol
The oil constituents of a few plants, including soybeans, pygeum, and pumpkin seeds, contain a mixture of phytosterols, or plant hormones, that include beta sitosterol. Recent studies have suggested that beta sitosterol may help to support normal urine flow. Research also suggests that beta sitosterol may also support normal prostaglandin synthesis thus normalizing the inflammatory response.

Vitamin B-6 (Pyridoxine HCl)
This essential B vitamin is required for many metabolic processes, including the use of amino acids such as Glutamic Acid, Alanine and Glycine.

Lycopene: A valuable addition
Lycopene is an antioxidant carotenoid found primarily in most tomato products. In men, lycopene is stored in the prostate and testes, and has been associated with protecting the health of the prostate by acting as an antioxidant. As men age, the level of lycopene is diminished, therefore it should be replaced by food intake or supplements.

Several other herbs have traditionally been used for prostate and urinary tract health:

Herbs
Traditional Indications*
Burdock Root
(Arctium lappa L.)
Contains polyacetylenes, amino acids and inulin for restoring harmony to the body.
Cayenne Fruit
(Capsicum annuum L. var. annuum)
Contains capsaicin and saponins for stimulating blood flow.
Goldenseal Root
(Hydrastis canadensis L.)
Contains Alkaloids, including berberine, a powerful tonic for all mucus membranes.
Gravel Root
(Eupatorium purpureum L.)
Contains active volatile oils and flavonoids; for healthy kidney and bladder function.
Juniper Berry
(Juniperus oxycedrus L.)
Contains essential oils, flavone glycosides, organic acids and terpenes for healthy kidney and bladder function.
Marshmallow Root
(Althaea officinalis L.)
Mucilage, containing poly-saccharides and uronic acid for normal urine flow.
Parsley Leaf
(Petroselinum crispum M.)
Contains coumarin and flavonoids for normal urine flow.
White Pond Lily Root
(Nymphaea odorata)
For intestinal cleansing.

* These are traditional indications, and Nature's Life does not guarantee that the indicated herb will have the referenced benefit at the levels provided.


Lifestyle Choices
Nutritionists believe that diet and exercise contribute a great deal to the success of natural prostate self-care. In addition to a comprehensive prostate support formula, men should reduce dietary fat, eat more fruits and vegetables and commit to a regular exercise program. This is not just for a healthy prostate, but a choice for a healthier, happier life.

The Nature's Life® brand has three comprehensive formulas with herbs and nutrients intended to provide nutritive support for healthy prostate gland function and normal urine flow, as well as individual supplements to complement these formulas:

800 Prostate Support™ combines standardized extract of Saw Palmetto – the choice for a stronger dosage – with Stinging Nettle, standardized Pygeum bark extract, and zinc.

Prostate 700+™ combines standardized extract of Saw Palmetto with concentrated Nettle root extract, and pumpkin seed oil.

600+ Prostate Maintain™ combines a whole herb form of Saw Palmetto for a regular maintenance dosage with Active Aminos™, Zinc, and a blend of traditional herbs.

Saw Palmetto, 500 mg whole herb

Lycopene 30 mg & 10 mg


Which Prostate Formula is Best For You?

| | | | |
| --- | --- | --- | --- |
| Nature's Life® Formula/Per Serving | 600 | 700 | 800 |
| Saw Palmetto | 600 mg | 213 mg* | 160mg* |
| Pumpkin Seed Extract | 50 mg | 267 mg* | |
| Nettle Root Extract | | 400 mg | 150mg |
| Pygeum Bark Extract | 10 mg | | 50 mg |



--
Vitanet &reg



(https://vitanetonline.com:443/forums/Index.cfm?CFApp=1&Message_ID=368)

---

Move it and Lose it! Burn off body fat!


Date: June 14, 2005 12:04 PM
Author: Darrell Miller (dm@vitanetonline.com)
Subject: Move it and Lose it! Burn off body fat!


Move it and Lose it! Burn off body fat! by Mimi Facher Energy Times, June 1, 1997

So you're feeling a little blah, a little overweight, and you're looking to drop a few of those winter pounds gained during the colder months. Maybe you've dabbled with diets and jogged around the neighborhood a few times but you're still packing unsightly bulges. If so, you may be considering the idea of turning to supplements to help you drop those pounds. Well, two types of diet supplements now generally available, combined with a diet and exercise program, may be able to help you trim those stubborn pounds.

The first type of supplement, called metabolic optimizers, which include ephedra, caffeine and salicin (derived from willow bark), boost your metabolic rate, causing your body to burn calories faster. The second class, lipotropic substances, aid the body in fat mobilization, causing greater utilization of stored fat. These products include chromium, carnitine and hydroxycitric acid (HCA). Both classes of supplements have been around in various forms for quite a while but are now enjoying greater popularity among dieters.

Trying to cope with a weight problem is a dilemma expanding throughout modern society. According to a 1995 Harris poll, nearly 75% of Americans are overweight. Although it's well known that the way to lose weight is to expend more calories than you take in, supplements may be able to help you burn off extra calories.

Thermogenesis and You

Metabolic optimizers are supposed to aid weight loss through a process called thermogenesis. Thermogenesis is a natural process in which fat is burned to produce body heat. Fat that isn't burned is stored on the hips, thighs, stomach, etc. Thermogenic agents are designed to counteract your body's fat storage mechanisms by causing your body to maintain a higher metabolic rate-turning your internal thermostat up to burn fat faster. The thermogenic process can be jump-started by a number of factors including cold, exercise, certain dietary nutrients and metabolic optimizers.

Ephedra

The ephedra herb, also known as ma huang is one of nature's earliest medicines, known for over 5000 years to the Chinese, who used it to relieve allergies, coughing, wheezing and cold and flu symptoms. In the US, ephedra has been available since the 1800s.

The ingredients in ephedra include the Alkaloids ephedrine, pseudoephedrine and norephedrine. Concentrated forms of these substances are used in today's over-the-counter cold, allergy and asthma relief formulas.

Ma huang's effectiveness as a weight loss aid is tied to its appetite suppressant and stimulant properties. By speeding up action of the thyroid gland, the ephedrine found in the herb acts a thermogenic agent, boosting the rate at which the body metabolizes fat and promoting weight loss. According to Mark Blumenthal, Executive Director of the American Botanical Council, "When used as part of a total package that includes diet modification and exercise, ma huang can be highly effective in the short run because it increases the speed of the body's metabolism and suppresses appetite."

Because of their strong stimulant effect, ephedra and its derivatives have engendered some controversy. However, in its long history, billions of doses of ephedra have been consumed without problem. But ephedra supplements should only be used as directed on product labels. People with cardiovascular problems, diabetes, thyroid or prostate dysfunction, high blood pressure and those taking MAO inhibitors, pregnant or nursing should avoid this herb.

Salicin Burns Fat

Salicin, a substance derived from willow bark-which is also the original source for aspirin, a related compound-can boost the burning of fat when combined with ephedra. An animal study in the American Journal of Clinical Nutrition found that while ephedra boosted calorie burning by almost 10%, when ephedra was combined with aspirin, extra calorie burning just about doubled. Another study in the Internatioanl Journal of Obesity showed that when overweight women took aspirin and ephedrine during a meal, their bodies burned off more calories than normal. (Eating a meal produces a thermogenic effect as your body expends energy in digestion. That's why dieters are told not to skip meals. Skipping meals lowers your metabolic rate, decreasing your calorie expenditure.)

Similar studies also show that caffeine, the stimulant that gives coffee its eye-opening kick, can also boost ephedra's thermogenic properties. But before using these combinations check with a health practitioner knowledgeable about nutrition. Aspirin or salicin may cause stomach upset in some people (although salicin is generally tolerated well.)

Carnitine: Lipotropic Amino Acid

To get carnitine into your system, you don't have to take it as a supplement. Your body already makes this vitamin-like substance. However, your body doesn't make that much. And it is said to be especially low in people with heart disease.

This non-essential amino acid (said to be non-essential because human bodies produce it) is a key ingredient in the formation of mitochondria membranes. Mitochondria are tiny structures in your cells that burn fats for energy. Consequently, sufficient carnitine is necessary for the movement of fat into the mitochondria where it is consumed. When not enough carnitine is present, the breakdown of long chain fatty acids slows down.

Said to improve the recovery rate for athletes (it may limit the production of lactic acid, a waste product in muscle tissue), carnitine can also lower cholesterol levels, boost levels of HDL (the good cholesterol) and decrease serum triglycerides (blood fats linked to heart disease). Not bad for a nutrient that coaxes fat into those teeny, ceullular, mitochondrial furnaces.

Go for the Chrome

Chromium-based supplements work as lipotropic agents by aiding insulin use in the body. This essential trace mineral is required for normal protein, fat, and carbohydrate metabolism. According to Dr. Michael Janson, author of The Vitamin Revolution in Healthcare and President of the American Preventive Medical Association (APMA), "Chromium is important for proper insulin activity. Insulin moves sugar into the muscle cells, where it is burned off as energy. Chromium improves the activity of insulin, and since insulin causes fat deposition, less of it means less fat deposition." Chromium has also been shown to build muscle tissue and to reduce LDL cholesterol, which has been linked to heart disease.

Although the body's minimum requirement is low, the American diet tends to be deficient in chromium, in part because the mineral can be difficult for the body to absorb. The fact that, in nature, chromium is most powerfully concentrated in brewer's yeast, wheat germ and liver-items most Americans rarely eat-probably hasn't helped either. Other natural sources of chromium include whole grains, molasses and beef. But it is estimated that 50% of Americans are chromium deficient. An early study found that overweight adults taking a chromium supplement lost an average of 22% body fat, while maintaining or gaining lean body mass. In another study, athletes consuming 200 mcg. of chromium a day showed an average loss of 7.5 lbs. of body fat after six weeks, without a corresponding loss of muscle tisue. Overall, although some studies question chromium's precise effects, many experts are optimistic about this substance because of its relationship to insulin in the body's metabolism.

Hydroxycitric Acid (HCA)

Another possible addition to the dieter's arsenal is HCA. In nature, HCA appears chiefly in a fruit called garcinia cambogia (sometimes also called Malabar tamarind or brindall berry), a citrus plant found primarily in Asia, where the rind is often used as a flavoring agent. HCA works by inhibiting the enzyme in the body responsible for converting carbohydrates into fat. HCA causes calories to be burned in an energy cycle similar to thermogenesis and acts as somewhat of an appetite suppressant. HCA is also said to have a role in reducing triglycerides and LDL cholesterol levels.

Several animal studies have shown that HCA caused significant weight loss without a reduction in lean body mass. In other words, the pounds that came off came out of fat stores, and not out of energy or muscle reserves. This means that HCA takes off not just weight but body fat, making it a potentially effective tool against weight regain.

Dr. Elson Haas, director of the Preventive Medical Center of Marin in San Rafael, CA, and author of Staying Healthy With Nutrition: The Complete Guide to Diet and Nutritional Medicine, believes that HCA can be a helpful aid for dieters when used in combination with eating habit changes and exercise. He recommends an HCA and chromium blend for optimum appetite suppression. "This combination can keep the appetite down and reduce sugar cravings," he says.

Although human research data on HCA is still in the preliminary stages, the animal study results are positive, and the supplement seems to have minimal side effects in most people.

Some Overall Recommendations

You are likely to lose weight faster if you eat sensibly. This means avoiding foods high in fat or sugar (which are the most likely to add to stored body fat), but it doesn't mean starving yourself. A sensible balanced diet, along with moderate exercise, is still the best prescription for weight loss. As Dr. Haas puts it, "I'm a firm believer in diet and exercise. Using supplements responsibly can help you to lose weight provided they're combined with dietary changes and exercise. They won't work if you don't change anything." No one is suggesting that dietary supplements are a miracle cure for being overweight-as always in self-health care, there are no magic wands. But, used as directed and combined with a good diet and exercise plan, you could find that these supplements might help you work your way to a slimmer you.

Mimi Facher is a freelance writer who has contributed to Prevention, Cosmopolitan and Self.



--
Vitanet &reg



Solaray - Ultimate Nutrition - Actipet Pet supplements - Action Labs - Sunny Greens - Thompson nutritional - Natural Sport - Veg Life Vegan Line - Premier One - NaturalMax - Kal

(https://vitanetonline.com:443/forums/Index.cfm?CFApp=1&Message_ID=349)

---

Federal Court Overturns FDA Ban on Ephedra at Low Doses


Date: June 09, 2005 08:41 AM
Author: Darrell Miller (dm@vitanetonline.com)
Subject: Federal Court Overturns FDA Ban on Ephedra at Low Doses


Federal Court Overturns FDA Ban on Ephedra at Low Doses

by Rakesh M. Amin and Mark Blumenthal

A Utah Federal District Court recently limited the scope of a year old Food and Drug Administration's (FDA) Final Rule1 banning the sale of all ephedrine-alkaloid dietary supplements.2 The Court's ruling has a limited affect on the ability of companies to sell ephedrine nationally, but is important regarding FDA procedure for creating rules and enforcement powers. Ephedrine Alkaloids are found primarily in the controversial herb ephedra (Ephedra sincica Stapf., Ephedraceae).

The District Court determined that the FDA's use of a risk-benefit analysis was against the intent of Congress in passing the Food, Drug and Cosmetic Act,3 which presumes all foods are safe and requires the FDA to prove the existence of a significant or unreasonable risk. The court held that to require food producers to establish a benefit before selling their product places an improper burden on them and was inconsistent with Congress's intent when it passed the Dietary Supplement Health and Education Act of 1994 (DSHEA) to clearly place the burden of proof of safety of a dietary ingredient on the FDA.4

Secondly, the court determined the FDA had to show by a preponderance of the evidence "a significant or unreasonable risk of illness or injury."5 Therefore, in order to ban all sales of a given product, the FDA must first prove that the dosage amount in the product presents an unreasonable risk.6 Prior to this ruling, the FDA was not required to consider dosage size before banning a substance.

This ruling has limited effects at the moment since the FDA may appeal this decision. Additionally, the ruling has no effect on the laws of several states (including California, Illinois and New York) which have banned all sales of ephedrine Alkaloids in dietary supplements. The ruling also only applies to products containing 10 mg or less of ephedrine Alkaloids per daily dosage. Any product exceeding that amount is still banned and will continue to be enforced under the FDA rule.7

The court, in its ruling, specifically precluded the FDA from taking any enforcement action against Nutraceutical Corporation, the company that filed the lawsuit, for its sale of products containing 10mg or less of ephedra and for the FDA to consider further rulemaking "consistent with this Order".8 However, the court did not specifically instruct the FDA to refrain from taking enforcement action against other brands containing less than 10mg of ephedrine.9 As such, companies considering launching new products containing ephedrine Alkaloids are advised to do so carefully.

Nutraceutical Corporation president Bruce Hough was cited in The New York Times as saying that the company's reason for filing the suit was not based on ephedra and that his company had no plans to begin marketing ephedra supplements in the near future.10 Hough was quoted as saying, "We filed it [the lawsuit] because the FDA established rules that could cause problems to the rest of our business." Hough was referring to the legal basis upon which the FDA banned the sale ephedra. He told the American Botanical Council that the FDA was applying a drug standard of risk vs. benefit to herbs and dietary supplements – technically foods under the law. [Hough B. Personal communication to M. Blumenthal, Apr. 27, 2005.] His company filed the lawsuit in an attempt to deter FDA's new procedure for creating what he considered arbitrary rules which contradict the plain meaning of existing federal law (DSHEA).

The American Herbal Products Association (AHPA) issued a statement on April 26 clarifying its policy on the sale of ephedra in dietary supplements.11 AHPA has notified all its members that at this time it is the organization's policy that none of its members should be selling low doses (10 mg or less) of ephedra in dietary supplements until the FDA has clarified its position on the Court decision. At this time it is not clear whether FDA plans on appealing the decision or will implement the new policy set by the Court.

The court decision does not affect the sale of the herb ephedra in traditional formulations intended for use that is consistent with traditional uses, e.g., pulmonary complaints, and are dispensed by licensed healthcare practitioners.

As might be expected, court's decision has stimulated a new round of media and congressional criticism of the relative safety of herbs and dietary supplements as well as DSHEA. For example, a highly critical article by Chris Mooney was posted on the website of the American Prospect on April 25.12 The Prospect is relatively influential in Democratic and progressive political circles in Washington. The article uses language such as the court decision is a "scandal" and a "disturbing ruling", refers to DSHEA as "a terrible law" and a "peculiar and misguided law" and the "wrongheaded standards encoded in the DSHEA", and repeats the often-cited media mantra about "unregulated herbal supplements" and that the "FDA has been hamstrung and effectively rendered impotent."

More information regarding the sale of ephedrine products or FDA regulations in general is available from the law offices of Rakesh M. Amin at (312) 327-3382 or rakesh@amin-law.com.

References

1 21 C.F.R. Pt. 119, Final Rule Declaring Dietary Supplements Containing Ephedrine Alkaloids Adulterated Because They Present an Unreasonable Risk (Published February 11, 2004) (Effective April 12, 2004) available at /dockets/98fr/1995n-0304-nfr0001.pdf

2 Nutraceutical Corporation and Solaray, Inc. v. Lester Crawford, D.V.M., Acting Commissioner, U.S. Food and Drug Administration, et al., Case No. 2:04CV409TC, U.S. District Court for the Central District of Utah; available at gov/reports/204cv409-28.pdf

(https://vitanetonline.com:443/forums/Index.cfm?CFApp=1&Message_ID=243)

---

Diet Metabo 7 -- It's all about Mood and Metabolism ...


Date: June 01, 2005 12:08 PM
Author: Darrell Miller (dm@vitanetonline.com)
Subject: Diet Metabo 7 -- It's all about Mood and Metabolism ...


It's incredibly difficult to stay committed to a weight loss program—to change the eating habits of a lifetime and resist "emotional overeating." You need a weight loss program that helps you break the unhealthful cycle of dieting and losing— followed by bingeing and gaining back.

We can't stop the Yo-Yo®, but we can give you a fighting chance.

DIET METABO-7 supports seven body systems related to successful weight loss, including cellular energy generation and metabolism, and neurotransmitter production to support calmness, drive and determination.

DIET METABO-7 SUPPORTS SEVEN BODY SYSTEMS

Your body is composed of complex interactive systems that work on many levels. Likewise, the nutrients in DIET METABO-7 target specific body systems and the connections between them. This full spectrum nutritional formula helps instill balance and harmony by addressing seven interrelated systems whose healthy function is necessary for successful dieting: the brain and nervous system, metabolic energy, liver, thyroid, blood sugar levels, adrenals and fluid balance.

MOOD MANAGEMENT: A POSITIVE ATTITUDE

DIET METABO-7 can help you change your habitual response to eating and start making healthy food choices. A key strategy involves the production of neurotransmitters, the brain chemicals that regulate your nervous system. When certain neurotransmitter levels are low in your brain, you may feel depressed. You crave simple carbohydrates and sugars from bread, pasta or candy— because when the brain is low in mood-enhancing neurotransmitters, it does whatever it can to increase them. It will cause you to crave those foods that produce the building blocks your body uses to raise those neurotransmitter levels. DIET METABO-7 provides specific vitamins and amino acids necessary for your brain to make norepinephrine, serotonin, dopamine and GABA, the major neurotransmitters that help regulate mood and attention, support clear focus and active calm, and affect drive and determination. Included are the amino acids tyrosine, glutamine, phenylalanine and GABA. For example, the brain uses phenylalanine and tyrosine to manufacture norepinephrine. Increased amounts of norepinephrine can block the drive to eat and may help provide a sense of well-being.

METABOLIC ACTIVATORS: HERBAL ENERGIZERS

To support a sustained reduction of body fat, it's helpful to increase metabolism via exercise and herbal stimulation while lowering caloric intake by curbing appetite. High doses of stimulants, however, are counterproductive and can make you nervous and irritable. To avoid being overly stimulative, DIETMETABO-7 is formulated with appropriate amounts of herbal metabolic activators that promote calorie burning and suppress appetite.

Used since ancient times in India to support health, Sida cordifolia contains a profile of naturally occurring ephedrine Alkaloids that act as stimulants to promote the metabolism of fat. This thermogenic effect is augmented by the natural caffeine contained in standardized extracts of green tea, yerba mate, and kola nut. Also included are specific B vitamins essential to the production of energy from the breakdown of fats and carbohydrates.

HELPING THE LIVER: DETOXIFICATION AND CIRCULATION

One of the most overworked organs is the liver, the body's chief manufacturing and detoxification plant. It constantly regulates the levels of chemicals circulating throughout the bloodstream and plays a key role in breaking down fat and eliminating waste products. The amino acid N-acetyl cysteine is an antioxidant that strongly supports liver function. Your liver needs it to make glutathione, a crucial detoxifying substance used to remove harmful compounds from your bloodstream. Optimal metabolic energy depends on healthy circulation, especially while dieting, when the bloodstream is delivering excess waste products to the liver for removal. To help maintain a healthy circulatory system, DIET METABO-7 includes standardized extracts of ginkgo and horse chestnut. In use for centuries, these botanicals have been the subject of numerous chemical and pharmacological investigations.

THE THYROID: YOUR BODY'S THERMOSTAT

Your thyroid gland produces hormones that control how quickly you burn calories and use energy. Tyrosine is an amino acid building block of thyroid hormones. Low blood levels of tyrosine have been associated with the underproduction of thyroid hormones. Kelp and bladderwrack provide natural sources of iodine, the basic substance of thyroid hormones.

STABILIZING BLOOD SUGAR: CONTROLLING MOOD SWINGS An important strategy of DIET METABO-7 is to minimize the changes in blood sugar levels that can cause unwanted mood swings, which diminish your physical and mental energy. Chromium, an essential mineral, is important to carbohydrate and fat metabolism and tends to increase insulin efficiency. It helps stabilize blood sugar levels and keep you on an even keel.

DEALING WITH THE STRESS FACTOR

Dieting often adds more stress to your life, and stress hormones affect the mind and body in many ways. They disrupt liver function and blood sugar levels, which lowers energy production in the brain, adversely influencing mood and motivation. Because your adrenals need extra attention, DIET METABO-7 helps nourish these hardworking glands with pantothenic acid and ascorbic acid, both necessary for healthy adrenal function. Also, pantothenic acid provides additional support for energy generation during dieting.

WATER BALANCE

Potassium is an essential mineral with many functions, including the transmission of electrical impulses in the brain. It works with sodium to control the body's water balance. Dieting tends to deplete potassium levels in the body, therefore DIET METABO-7 replenishes this vital nutrient.

THE WEIGHT IS OVER

DIET METABO-7 provides necessary cofactors to balance body systems involved with healthy weight management. When used with the Maximum Metabolism Weight Loss Plan and exercise program, Source Naturals DIET METABO-7 may help you achieve your goal of a healthy and more vibrant life.

References
Astrup, A., Breum, L.,Toubro, S. November 1995. Pharmacological and clinical studies of ephedrine and other thermogenic agonists. Obesity Research. 3 Supp. 4:537S-540S. Baskaran, K. et al. October 1990. Use of Gymnema sylvestre (GS4)® leaf extract in the control of blood glucose ... Journal of Ethnopharmacology. 30(3):281-294. Ghosal, S., Ballav, R., Chauhan, P.S., Mehta, R. 1975. Alkaloids of Sida cordifolia. Phytochemistry. 14: 830-832. Singh, R. et al. 1994. Hypolipidemic and antioxidant effects of Commiphora mukul (gum guggul) as an adjunct to dietary therapy ... Cardiovascular Drugs and Therapeutics. 8:659-664.



--
VitaNet &reg
VitaNet &reg Staff



(https://vitanetonline.com:443/forums/Index.cfm?CFApp=1&Message_ID=138)

---

CAT'S CLAW - Herbal Protection from the Amazon ...


Date: June 01, 2005 09:45 AM
Author: Darrell Miller (dm@vitanetonline.com)
Subject: CAT'S CLAW - Herbal Protection from the Amazon ...


Another health secret of the Amazon rainforests is now being revealed in an exciting new product from Source Naturals called CAT'S CLAW or Uncaria tomentosa. Like Pau D' Arco before it, the herb Cat's Claw has been used in traditional Peruvian herbalism for hundreds of years, but it is only now getting the attention it deserves in the United States.

Source Naturals® Cat's Claw – An Amazonian Treasure for the Western World

This unique herb is actually a high-climbing vine found in the highlands of the Peruvian Amazon. It is named for its claw-like thorns that resemble a cat's claw. The bark from the Uncaria tomentosa vine is harvested for two important reasons: first, many of the highly active components are found in the bark; and second, the bark can be harvested without needless destruction of the vine, thereby protecting the delicate Amazon ecosystem.

The biologically active constituents in Source Naturals CAT'S CLAW have uniquely protective properties. Researchers have discovered that components extracted from the herb can enhance the body's natural defenses, help to keep the system balanced in the face of environmental stressors, and can support intestinal health.

Ongoing studies are being performed to determine the exact constituents in the vine which are responsible for these activities. Oxindole Alkaloids, a group of compounds that strongly affect human physiology, have been identified in some of the vine extracts. Researchers have also isolated compounds, called quinovic acid glycosides, that seem to have high free radical scavenging potential. In addition, polyphenols, triterpenes and plant steroids have been isolated from herb extracts.

campesterol, stigmasterol, and Betasitosterol hold the most promise. Betasitosterol is a white, waxy substance that has been extensively studied because of its close resemblance in structure and properties to cholesterol, and for its powerful shielding potential. Betasitosterol so closely resembles cholesterol that it binds the cholesterol absorptive sites and prevents cholesterol absorption. The presence of these additional compounds may further explain the herb's protective and rejuvenating characteristics. While research unravels the multi-faceted properties of this unique Amazonian herb, the intrinsic benefits can be enjoyed by all who choose to be proactive in their quest for optimal health.

Reference:


• Aquino et al. J. of Nat. Prod. 52: 679-685, 1989.
• Aquino et al. J. of Nat. Prod. 53: 559-564, 1990.
• Cerri et al. J. of Nat. Prod. 51: 257-261, 1988.
• Montenegro de Matta et al. Il Farmaco Ed. Sc. 51: 527-535, 1975.
• Stuppner et al. Chromatographia. 34: 597-600, 1992.

The above information has not been evaluated by the Food and Drug Administration. This product is not intended to diagnose, treat, cure or prevent any disease.



--
VitaNet &reg
VitaNet &reg Staff



(https://vitanetonline.com:443/forums/Index.cfm?CFApp=1&Message_ID=129)

---

Its not about Ehpedra -- its about DSHEA ...


Date: May 24, 2005 08:58 AM
Author: Darrell Miller (dm@vitanetonline.com)
Subject: Its not about Ehpedra -- its about DSHEA ...


On april 14th 2005, a federal court in UTAH Ruled against the FDA's ban on low dose ephedra products. The plaintiffs were Nutraceutical Corporation and its subsidiary Solaray. They sued not just to protect their ephedra product, but to protect your access to other supplements. Why did they sue and what does this mean for you?

Media and Political Rhetoric Vs. Real Science

Protecting DSHEA and your access to dietary supplements

Why did Nutraceutical challenge FDA's actions?

We wanted to make sure the FDA followed DSHEA (The Dietary Supplement Health And Education Act) and uses sound science to stop the sale of ingredients at dose levels that cause harm.
We were concerned about a new concept -- a "Risk-benefit" test -- that caused all supplements to be treated like drugs and gave FDA the power to ban any dietary supplement at its discretion.
Dietary supplements should not be treated like drugs. Supplements are typically natural food products. Treating them like drugs -- with pre-market approval and clinical studies required -- would mean an end to consumer access to supplements.
We believed our low-dose ephedra product was safe. It was not designed for weight loss, but for traditional uses, like respiratory support.

Why did FDA Ban Ephedra?

Over eighty years, FDA proposed, withdrew and re-proposed limits on dietary supplements with ephedrine Alkaloids. Until the final rule, all the proposed rules exempted low-dose ephedra products.
During those eighty years, FDA took few actions against manufacturers who sold high-dose ehpedra. The Result? Negative and often inaccurate publicity surrounding ephedra supplements.
In the final Rule, FDA announced to ban all dietary supplements containing any ephedrine Alkaloids, but did not ban them in foods like chinese herbal teas.

What did the court Decide?

Under DSHEA, dietary supplements are to be regulated as foods.
Like other foods, Dietary supplements are "presumed to be safe."
FDA's "risk-benefit" test is contrary to what Congress intended when they passed DSHEA in 1994.
To ban a dietary supplement, FDA must establish that the specific dose recommended in the label presents a significant or unreasonable risk of illness or injury. FDA didnt do that for low-dose ephedra. FDA cant stop Nutraceutical and Solaray from selling their low-dose ephedra product.
FDA has to rewrite its Ephedra rule.

How does the Decision affect me?

The courts rulling protects your access to dietary supplements. FDA cant arbitrarily ban them.
The ruling requires FDA to pay attention to dosage in determining if a supplement is dangerous.
The rulling prohibits FDA from Treating dietary supplements like drugs -- it must treat them like foods, as DSHEA specifies.

Does the ruling mean that ephedra is safe?

Nutraceutical's case only involved Solaray&reg Ephedra, a low-dose whole food product.
The court said FDA did not have adiquate scientific evidence that low-dose ephedra is unsafe.
Since low-dose ephedra is a food, it is presumed to be safe.
The court did not analyze scientific evidence about the safety of ephedra producs at higher doses.

What's Next for Ephedra?

FDA Must exempt low-dose ephedra at 10mg or less of ephedrine Alkaloids per day. FDA must reopen the rulemaking to establish the precise dose level above 10mg ephedrine Alkaloids at which ephedra presents a significant or unreasonable risk or illness or injury.
FDA can also choose to appeal the court's ruling.
We are evaluation the reintroduction of Solaray&reg ephedra. We want to do it in a way that is consistent with our obligations to our customers and in compliance with the law and the recent court decision.

What can I do to protect my access to supplements?

Let your congressman and Senators know that access to supplements is important to you. A useful website for contacting them is: www.saveoursupplements.org

contact Nutraceutical by email at: Savesupplements@nutracorp.com

Note: Solaray&reg Whole herb ephedra was formulated to have 10mg or less ephedrine Alkaloids per daily dose(two servings). &copy Nutraceutical corporation...



--
VitaNet &reg
VitaNet &reg Staff



(https://vitanetonline.com:443/forums/Index.cfm?CFApp=1&Message_ID=97)
VitaNet ® LLC. Discount Vitamin Store.
Back to top