Search Term: " Cayenne "

Messages 1-46 from 46 matching the search criteria.
---
The Best Natural Over-the-Counter Sinus Remedies: Effective Solutions for Your Sinus Problems



Date: April 30, 2022 11:04 AM
Author:
Darrell Miller (support@vitanetonline.com)
Subject: The Best Natural Over-the-Counter Sinus Remedies: Effective Solutions for Your Sinus Problems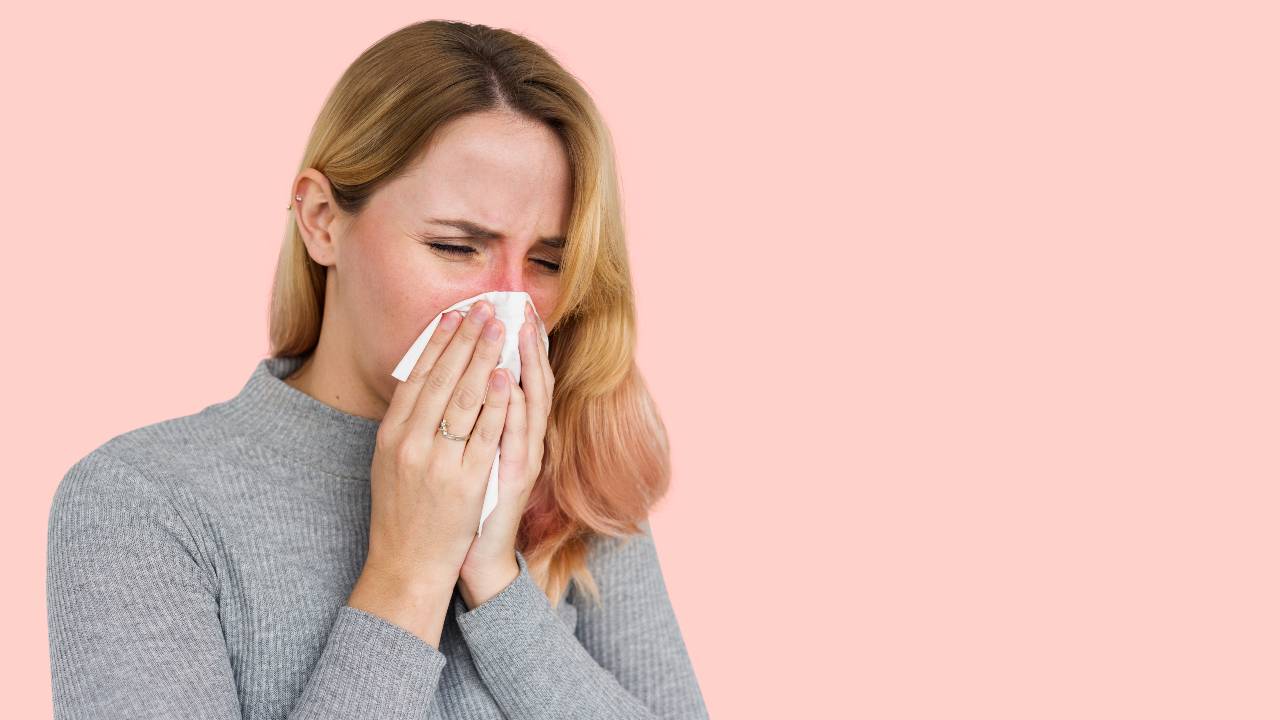 Sinus problems are a common occurrence during the winter months. Cold weather, dry air, and allergens can all contribute to sinus congestion and inflammation. If you are looking for an over-the-counter sinus remedy that will provide relief from your symptoms, you have come to the right place! In this blog post, we will discuss some of the most effective over-the-counter sinus remedies on the market. We will also provide tips on how to choose the right one for you. So don't suffer any longer - read on for information on the best over-the-counter sinus remedies available today!
What are the most common symptoms of sinus problems?
Sinus problems are very common, and the symptoms can vary depending on the severity of the issue. One of the most common symptoms is a feeling of congestion or fullness in the sinuses. This can be accompanied by pain and pressure in the forehead, cheeks, or around the eyes. Other common symptoms include a runny nose, cough, sore throat, and fatigue. In some cases,sinus problems can also lead to fever and difficulty breathing. If you are experiencing any of these symptoms, it is important to see a doctor so that you can get proper treatment.
What are the causes of sinus problems?
Sinus problems are a common and often frustrating issue, with a wide range of underlying causes. From environmental irritants like pollen and dust to infectious agents like bacteria and viruses, there are an almost limitless number of possible culprits behind sinus troubles. Additionally, certain foods, medications, or other habits can also affect the delicate balance of mucus in the sinuses. Ultimately, understanding the various factors that influence a person's susceptibility to sinus problems is the key to effectively managing these conditions. By identifying any triggers or risk factors one can minimize the impact of sinus issues on everyday life.
What are the best natural over-the-counter sinus remedies available today?
Sinusitis is a condition that affects the sinuses, the small, air-filled cavities located around the nose and eyes. It occurs when these cavities become inflamed, often due to a viral infection. Sinusitis can be extremely painful, causing congestion, headaches, and facial pain. While there are many over-the-counter medications available to treat sinusitis, some people prefer to use natural remedies. One popular natural remedy is steam inhalation. This involves inhaling steam from a pot of boiling water or from a humidifier. The steam can help to loosen mucus and reduce inflammation. Another popular option is saltwater irrigation, which involves using a neti pot or nasal sprayer to rinse the sinuses with warm saltwater. This can help to flush out irritants and ease congestion. Natural remedies are often safe and effective, making them a good option for treating sinusitis.
Luckily, there are a number of effective natural over-the-counter remedies that can help to alleviate symptoms like congestion and inflammation. For example, nettle leaf is a popular herb with a long history of use in naturopathic medicine. Rich in minerals and anti-inflammatory compounds, it can help to clear out toxins from the sinuses while also soothing swelling and reducing pain. Other possible remedies include quercetin, an antioxidant found in many fruits and vegetables that has been shown to have antihistamine effects, and anti-histamine formulas containing herbs or plant oils that naturally regulate histamine levels. Ultimately, the best remedy for your individual sinus issues will depend on your specific symptoms and preferences.
Nettle leaf to relieve sinus allergy symptoms.
As we have said, allergies are a common problem, affecting millions of people worldwide. They can cause a range of symptoms, from mild sniffling and sneezing to severe congestion and difficulty breathing. Many people rely on over-the-counter medications to alleviate their allergy symptoms, but these drugs can have undesirable side effects. Fortunately, there are natural alternatives that can be just as effective in relieving allergy symptoms. One such remedy is nettle leaf. Nettle leaf has been used for centuries to treat a variety of ailments, including allergies. It works by inhibiting the release of histamine, which is one of the main compounds that triggers allergy symptoms. In addition, nettle leaf has anti-inflammatory properties that can help to reduce congestion and swelling. If you're looking for a natural way to relieve your allergy symptoms, nettle leaf may be worth trying.
Quercetin and allergies
Quercetin is a potent antioxidant that has been found to be effective in preventing and treating a variety of health conditions, including allergies. Many people are familiar with quercetin as an antihistamine, an effect that is due to its ability to inhibit the production of "histamines" in the body. Histamines are the chemicals responsible for triggering allergic reactions such as watery eyes, runny nose, itching, and sneezing. By blocking their production, quercetin can effectively reduce or even eliminate these symptoms. Furthermore, quercetin has also been found to strengthen lung function by reducing inflammation in the airways and protecting against oxidative damage. Overall, quercetin may be an ideal natural remedy for alleviating allergy symptoms.
Cayenne and Allergies
Cayenne is a popular spice that is prized for its pungent, spicy flavor. In addition to being used in cooking, however, Cayenne has also been shown to be an effective remedy for certain allergies. Studies have found that the active ingredient in Cayenne, capsaicin, can help to block inflammatory responses in the body and neutralize histamine, the chemical that triggers allergic reactions such as sneezing and watery eyes. As a result, regular consumption of Cayenne may help to reduce allergic symptoms and improve overall quality of life for those affected by allergies. Whether through fresh peppers or Cayenne powder or supplements, incorporating this powerful spice into your diet may be a great way to treat your seasonal allergies naturally.
Is there a supplement that combines them all? Yes, Solaray Sinus Source?
Yes, there is a supplement that combines all the key ingredients typically found in nature-based sinus cleansers and decongestants. This supplement is called Solaray Sinus Source, and it contains a combination of three active ingredients: nettle leaf, quercetin, and Cayenne pepper. Each of these ingredients has been shown to provide natural relief from sinus problems, helping to reduce inflammation, congestion, and other unwanted symptoms. By combining these powerful botanicals into one convenient formula, Solaray Sinus Source provides a safe and effective way to support healthy sinuses. So if you're looking for a natural solution to your sinus woes, look no further than this powerful blend!
(https://vitanetonline.com:443/forums/Index.cfm?CFApp=1&Message_ID=6404)
---
The most powerful and effective home remedies you can use insteadof ibuprofen



Date: February 26, 2019 08:02 AM
Author:
Darrell Miller (support@vitanetonline.com)
Subject: The most powerful and effective home remedies you can use insteadof ibuprofen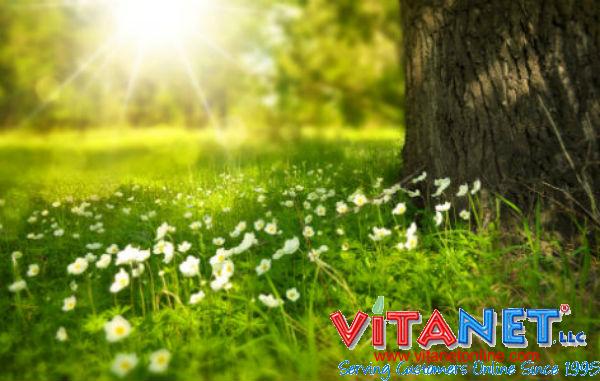 Ibuprofen is a NSAID that is commonly used to relieve pain and inflammation. The drug is not without side effects such as constipation, bloating, and nervousness. There are many other natural remedies available. Turmeric is an anti-inflammatory long used in natural medicine, along with the other spice ginger. Spirulina is another super food anti-inflammatory that will also boost immune system properties. Bosewllia is an extract from the gum resin of the Bosewllia tree used for thousands of years. It can improve circulation to joints and used as a topical cream. Spicy cayenne peppers are great at reducing inflammation as well, through capsaicin stopping your body from producing Substance P. Other remedies include cinnamon, cat's claw, and green tea.
Key Takeaways:
Ibuprofen is an anti-inflammatory drug used to decrease pain and inflammation.
can cause many side effects like bloating, nervousness, diarrhea, or even dizziness.
Some natural remedies are turmeric, spirulina, Devil's claw, cayenne peppers, ginger, cinnamon or green tea.
"Fortunately, you can still relieve pain and inflammation without the unintended side effects by using a range of powerful and effective natural home remedies."
Read more: https://www.naturalnews.com/2019-01-20-the-most-powerful-and-effective-home-remedies-that-you-can-use-instead-of-ibuprofen.html
(https://vitanetonline.com:443/forums/Index.cfm?CFApp=1&Message_ID=6055)
---
How A Powerful Type of Salt and An Ancient Spice Can End ChronicPain For Good



Date: November 09, 2018 04:51 PM
Author: VitaNet, LLC Staff (support@vitanetonline.com)
Subject: How A Powerful Type of Salt and An Ancient Spice Can End ChronicPain For Good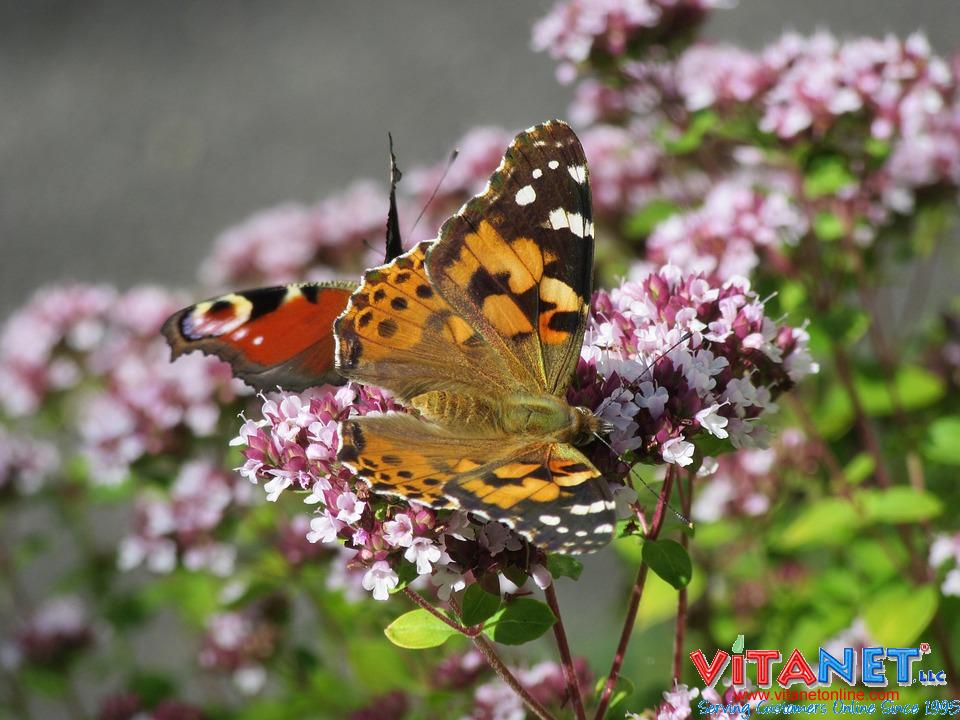 Pain is of course a fact of life, as is the reasonable pursuit to end, or at least mitigate it. But, it's that ending of pain that can prove problematic. Last year Consumer Reports revealed that as many as 4 million plus U.S. citizens bought pharmaceutical interventions of some type in an attempt to deal with a pain. Unfortunately, most pharmaceutical interventions are not without side effects, some of them very serious. Moreover, although these types of interventions can help sufferers cope with symptoms, they can also mask other important symptoms. In general, pharmaceutical pain relievers block receptors that would allow the brain to acknowledge pain. They can also cause a mild euphoria. The most potent type of pharmaceutical pain killers, opioids are also highly addictive. Millions of people abuse prescription drugs and hundreds of thousands die due to overdose every year. There are other options. Alternative forms of holistic treatment have been around for thousands of years, long before many of today's modern interventions. Today, science is discovering that many of them have a right to be considered potent medicine in their own right. Two holistic alternatives to pharmaceutical pain relievers are turmeric and cayenne. Curmerin, the inflammation-fighting component of turmeric, has been proven to fight inflammation-caused pain as well as Ibuprofen. In the same way, the capsaicinoids, which are inherent in cayenne, also work to alleviate inflammation, thereby alleviating pain. Another holistic remedy, Epsom salts, also alleviates pain when users soak in it.
Key Takeaways:
Although drugs can alleviate symptoms, they also have a tendency to mask other vital symptoms.
During 2017, it's estimated by Consumer Reports that drug-seeking U.S. citizens filled a whopping 4.5 million prescriptions.
Curcumin, a component of the spice turmeric, inhibits pain due to inflammation in a way that makes it on par with the relief users would normally gain from Ibuprofen.
"Big Pharma seems to be working very hard at creating customers, rather than cures. When you take a drug, it often leads to more problems, and ultimately, more drugs."
Read more: https://www.thealternativedaily.com/powerful-type-salt-ancient-spice-end-chronic-pain/
(https://vitanetonline.com:443/forums/Index.cfm?CFApp=1&Message_ID=5824)
---
These 8 Common Spices Can Help You Lose Weight Fast



Date: January 20, 2018 03:59 PM
Author:
Darrell Miller (support@vitanetonline.com)
Subject: These 8 Common Spices Can Help You Lose Weight Fast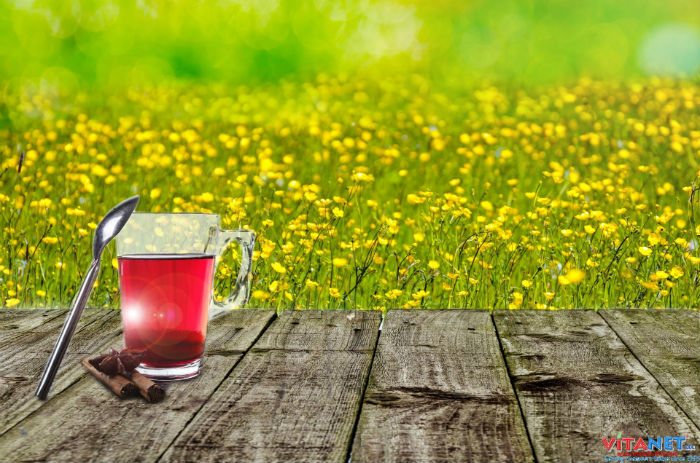 Eight spices that could help you lose weight are probably already in your spice cabinet. The spices are black pepper, cardamom, Cayenne, cinnamon, cumin, garlic, ginger and turmeric. Not only do these spices help with weight loss, some help control cholesterol, sugar levels, fight inflammation and boost the immune system. It would be prudent to keep the spices available. They spice up any meal. Cayenne heats up the meal which is the mechanism for burning fat.
Key Takeaways:
Each spice is helping in weight loss with one of these techniques cholesterol absorption, curbing hunger and preventing accumulation of fat
cardamom helps in digesting the sticky toxin ama which slows down metabolism
Garlic helps to prevent blood pressure, inflammation and weight gain
"From spices as simple as black pepper to one of our favorites, turmeric, here are eight common spices that will help you shed those pounds."
Read more: https://www.thealternativedaily.com/8-common-spices-that-help-you-lose-weight/
(https://vitanetonline.com:443/forums/Index.cfm?CFApp=1&Message_ID=5498)
---
Drink This To Get Rid Of Your Migraine



Date: May 20, 2017 06:44 AM
Author:
Darrell Miller (support@vitanetonline.com)
Subject: Drink This To Get Rid Of Your Migraine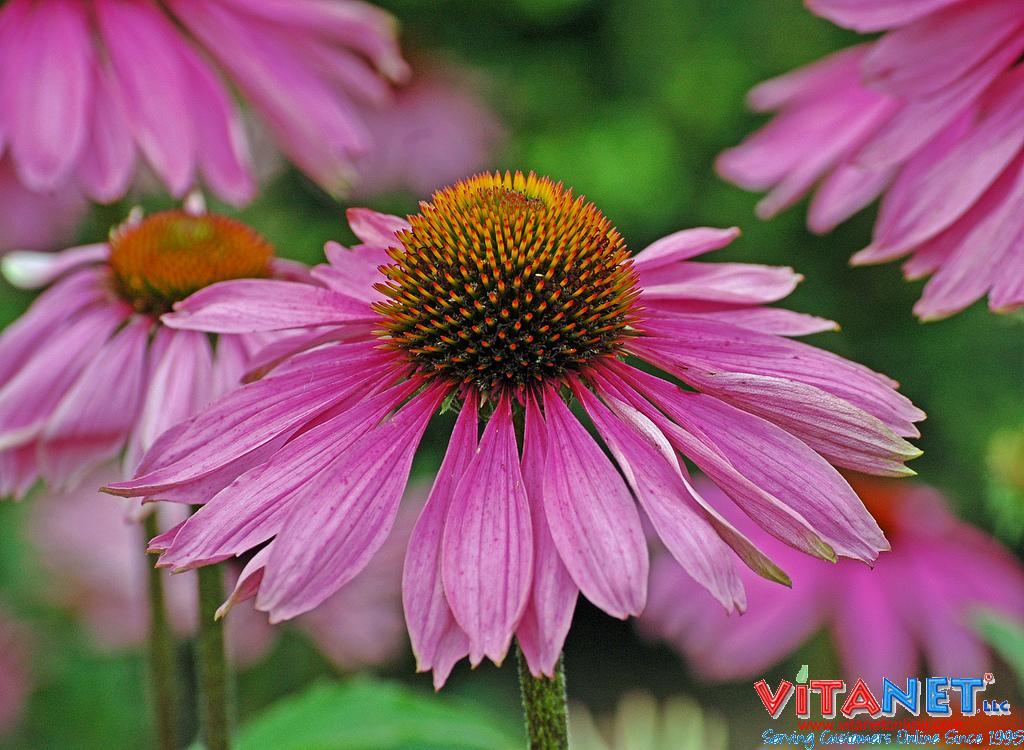 Preventing migraines through diet involves whole, fresh, organic and unprcessed foods. Instead of reaching for a pill the next time a migraine hits, try one of these natural drinks instead: Ginger (with lemon and raw honey), Caffeine (small amounts can reduce a migraine in early stages), Feverfew Tea (due to presence of parthelonide), Cayenne Pepper in warm water, a Water, Lemon and Himalayan Salt mix (salt to boost electrolytes and enzymes), Peppermint Tea (relaxing nerves and spasms), and pure, raw grape juice, but without added sugar!
Read more: Drink This To Get Rid Of Your Migraine
(https://vitanetonline.com:443/forums/Index.cfm?CFApp=1&Message_ID=4650)
---
These Superfoods Could End Your Chronic Pain



Date: April 28, 2017 11:44 AM
Author:
Darrell Miller (support@vitanetonline.com)
Subject: These Superfoods Could End Your Chronic Pain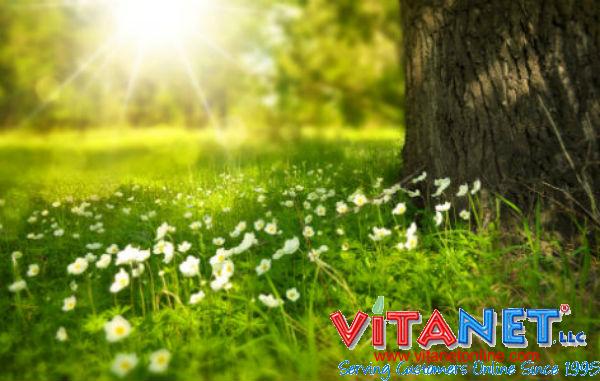 Verified by research and numerous studies, some everyday "super foods" provide relief from chronic pain caused by inflammation. Inflammation is often the direct response from the body's reaction to an attack on the immune system. Where pharmaceuticals and over-the-counter drugs come with side effects, these foods have none of the dangerous chemical reactions within the body. Five of these foods include: Ginger root, an anti-inflammatory which can be eaten raw or with food; Garlic, an anti-inflammatory, antibacterial, antiviral, and antifungal which responds to the immune system to reduce inflammation and is best eaten raw; Turmeric, an anti-inflammatory, analgesic, which reduces inflammation and can be eaten or applied topically; Olive oil, an antioxidant, anti-inflammatory which can be eaten or applied topically; and Cayenne Pepper, an anti-inflammatory which can be eaten or applied topically. These research proven "super foods" work naturally with the body to reduce the inflammation response which causes chronic pain.
Key Takeaways:
Ginger root is an anti inflammatory that can be used to treat chronic pan.
There are multiple natural remedies that can help reduce or eliminate pain.
Purchasing organic food products will increase the effectiveness of the remedy by keeping unwanted toxins out of your body.
"Traditional use and recent research have found a number of foods beneficial for reducing inflammation, as well as lessening various types of chronic pain."
Read more: http://www.thealternativedaily.com/5-super-foods-fight-chronic-pain/
(https://vitanetonline.com:443/forums/Index.cfm?CFApp=1&Message_ID=4496)
---
You Might Live Longer If You Eat Hot Peppers (Science-Backed Evidence)



Date: April 16, 2017 09:14 AM
Author:
Darrell Miller (support@vitanetonline.com)
Subject: You Might Live Longer If You Eat Hot Peppers (Science-Backed Evidence)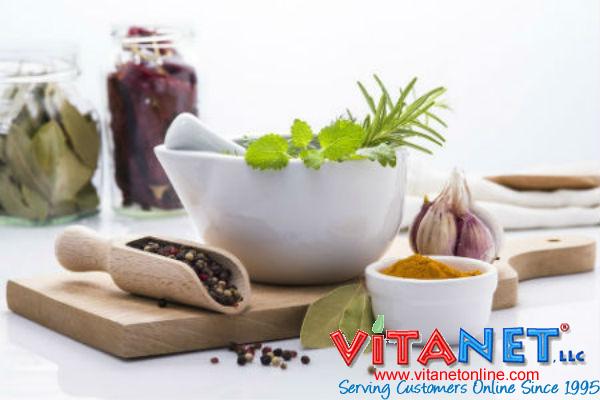 Hot peppers are not for everyone, but they are undoubtedly very good for you and provide numerous health benefits. They can actually increase your lifespan. A study has linked the use of hot peppers to a decrease in mortality from all causes by an impressive 13 percent. The root of these health benefits lies in capsaicin, the compound that gives spice to hot peppers. Furthermore, peppers are known to contain high levels of antioxidants, protect the eyes, help with digestion and increase metabolism. If you have never tried peppers, this article provides many excellent reasons to give them a try.
Key Takeaways:
-It turns out that spicy pepper lovers may really be onto something — they may even be lengthening their lifespans
-It's true: eating spicy peppers such as jalapenos, habaneros and cayennes has been linked to reducing the risk of death from all causes in a large population-based study
It has long been known that capsaicin, and hot peppers in general, can have a wealth of beneficial, protective effects on the body
"You can probably find at least a couple varieties of hot sauce in their kitchen and perhaps a few varieties of fresh chiles, as well."
Read more: http://www.thealternativedaily.com/eat-spicy-peppers-for-a-longer-healthier-life/
(https://vitanetonline.com:443/forums/Index.cfm?CFApp=1&Message_ID=4414)
---
Simple Clever Ways To Clear Clogged Arteries Research



Date: January 31, 2017 04:40 PM
Author:
Darrell Miller (support@vitanetonline.com)
Subject: Simple Clever Ways To Clear Clogged Arteries Research


7 Simple Ways to Unclog Your Arteries Naturally ... to prevent and in some casesreverse the #1 cause of death in the modern world? Statistically, atherosclerosis (the progressiveclogging of the arteries) is the #1 killer on the planet. ... Here is the peer-reviewed, publishedresearch proving the fact:. 21 Foods That Naturally Unclog Arteries - Natural Living Ideas
https://www.youtube.com/watch?v=7jl2E7UayEU&rel=0
<vid1>
Key Takeaways:
Turmeric. Turmeric is another spice that can help treat clogged arteries and make your heart healthy and more functional. ... Cayenne Pepper.
One of the best vegetables for clearing arteries, asparagus is full of fiber and ...Studies have shown that the daily consumption of avocado result in
earn how to naturally reverse hardened arteries. ... Many studies show that the damage caused by high blood sugar — from eating too much sugar and grains — scars the insides of the arteries
"There are natural ways to help treat clogged arteries and make your heart healthy and more functional."
(https://vitanetonline.com:443/forums/Index.cfm?CFApp=1&Message_ID=3859)
---
How To Make Warm Cayenne Pepper Tea To Reduce Inflammation



Date: November 22, 2016 04:59 PM
Author:
Darrell Miller (support@vitanetonline.com)
Subject: How To Make Warm Cayenne Pepper Tea To Reduce Inflammation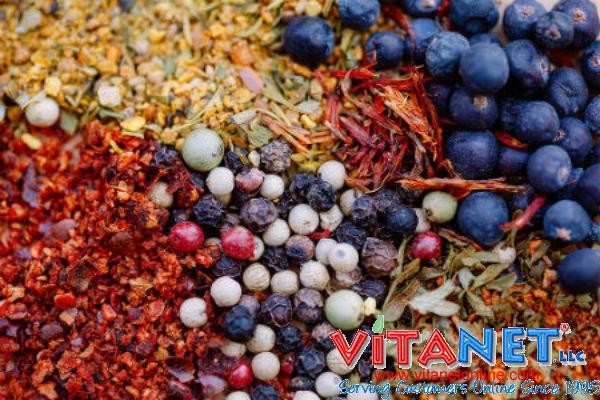 Cayenne pepper has taken the front seat in health news recently. The list of health benefits for this natural remedy is extensive and includes things such as helping with inflammation, digestive issues, and migraines. It is believed that the capsaicin in Cayenne pepper is responsible for its wonderful effects, and some experts recommend drinking a cup of Cayenne pepper tea every day. It's a simple recipe of boiled water, Cayenne pepper, and lemon.
Key Takeaways:
While American health practitioners have used Cayenne pepper for a number of years, it was not until a weight loss diet called the Master Cleanse came about that things really heated up.
According to anecdotal evidence, Cayenne pepper tea is very effective in improving circulation, stimulating digestion, alleviating pain and soothing stomach issues.
The subject of scientific interest even as far back as 1919, capsaicin is the compound in Cayenne which gives it that characteristic heat we all know and (sometimes) love!
"The benefits of Cayenne are surprisingly wide-ranging. What's more, Cayenne pepper is one of the few natural remedies to actually receive substantial scientific research."
Reference:
https://www.google.com/url?rct=j&sa=t&url=//www.thealternativedaily.com/Cayenne-pepper-tea-for-inflammation/&ct=ga&cd=CAIyGmZmMDFkMTU2YWMzMmQ5OTU6Y29tOmVuOlVT&usg=AFQjCNFIsHVTKHaIc917wxu25s2wNEKk_A
(https://vitanetonline.com:443/forums/Index.cfm?CFApp=1&Message_ID=3490)
---
Cayenne, circulation and your health



Date: September 15, 2016 04:14 PM
Author:
Darrell Miller
Subject: Cayenne, circulation and your health

Cayenne pepper is a medicinal herb famous for its sharp peppery smell and hot taste. Its therapeutic property makes it an effective ingredient in the treatment of various health conditions which include poor blood circulation.
When it comes to effective blood circulation by herbal remedy, Cayenne stands out of the crowd as the best blood circulation stimulant. When a part of the body is ill, there's a decrease in blood flow to that part of the body.
It is suggested by some herbalist that a quarter-teaspoon should be taken three times daily or create a poultice using Cayenne and place it on external troubled body area.
Spice up your life and cardiovascular system with Cayenne!
Reference:

//www.livestrong.com/article/216455-how-to-use-Cayenne-pepper-to-improve-blood-circulation/
(https://vitanetonline.com:443/forums/Index.cfm?CFApp=1&Message_ID=3291)
---
Why Is Capsicum Cayenne Good For The Heart?



Date: December 27, 2011 07:48 AM
Author:
Darrell Miller (dm@vitanetonline.com)
Subject: Why Is Capsicum Cayenne Good For The Heart?


Cayenne and Heart Health
The heart is something that is vital to any one of us and that is a fact. Recent numbers have revealed that over a million Americans die each year of a heart attack. So all the more reason for us to be careful with our hearts, make sure we keep it in good health and make sure we do everything we can to keep it working like it should because I am pretty sure that you do not want to be part of that next million next year.
Heart Health
Our heart is one of those organs in the body that truly plays an integral role and the none functioning of it will cause your expiration in just a matter of minutes unlike other organs when damaged there is still a possibility for you to survive it, but no, not the heart, once you are done, you are done and that is why its health should be one of our main concerns. The heart's main function is to supply blood to other parts of the body and it is literally our pumping station. It does not stop at any time in our entire life, I am sure no one will contend with that. So I feel that it is our obligation to find out how we can keep the heart healthy. Well, the usual will always be there like exercise and proper diet but if you want to look at other ways aside from that and aside from medication then the way to go is the natural way and what can be more natural than supplementing with something which is derived from an everyday vegetable like peppers.
Capsicum
This refers to the wide variety of tropical pepper plants and as such is also known by other names like Cayenne pepper, chilli pepper, red pepper, paprika, Hungarian pepper and Mexican pepper. It is unclear as to what exactly is its geographical origin but it is commonly agreed upon that it is a native of tropical regions such as China, Philippines, Tonga, Samoa, Iraq, Haiti, Hawaii and Mexico. One of its benefits is its ability to regulate blood circulation and alter temperature regulation because of the substance found in it which is known as capsaicin. Its seed has been proven in various studies to have antibiotic properties and if applied topically can even desensitize nerves and can be used as an anesthetic. When used as a liniment it is able to help with the stimulation of circulation as well and aid in the removal of waste (detox) products therefore allowing an increase in nutrient flow to the different tissues in the body which is why it is effective in relieving muscle spasms, bursitis and shingles.
Good for the Heart
One of the reasons why it is good for the heart is because it has the ability to stimulate blood vessels dilation and help relieve chronic congestions which in turn will improve blood circulation. It also has the ability to lower blood cholesterol levels and increase metabolism which are both vital to maintaining heart health.
(https://vitanetonline.com:443/forums/Index.cfm?CFApp=1&Message_ID=2551)
---
Herbs And The Immune System



Date: July 30, 2010 10:07 AM
Author:
Darrell Miller (dm@vitanetonline.com)
Subject: Herbs And The Immune System

When looking for an herb to help with the immune system, look for herbs containing sulphur, which helps to dissolve acids in the system. Additionally, sulphur acts as an antiseptic and strengthens the tissues and the body. The following herbs range in amounts of sulphur, but are all good for helping to protect the immune system.
Burdock root, one of the best blood purifiers, can reduce swelling and help to rid the body of calcification deposits. This is because it promotes kidneys function, helping to clear the blood of harmful acids. Burdock contains high amounts of vitamin C and iron. It also contains protein, carbohydrates, some vitamin A, P, and B-complex, vitamin E, PABA, and small amounts of sulphur, silicon, copper, iodine, and zinc.
Capsicum, which is also called as Cayenne, is known to be the best for warding off diseases and equalizing blood circulation. It has been called a supreme and harmless internal disinfectant. This herb is extremely important for quick action against flu and colds. Capsicum is high in vitamins A, C, iron, and calcium. Additionally, it contains vitamin G, magnesium, phosphorus, sulphur, B-complex, and potassium.
Catnip helps in fatigue and improves circulation. It helps in aches and pain, upset stomach, and diarrhea that are associated with flu. Catnip is high in vitamins A, C, B-complex, magnesium, manganese, phosphorus, sodium, and a small trace of sulphur.
Chaparral, which has the ability to cleanse deep into the muscle and tissue walls, is a potent healer to the urethral tract and lymphatics. It tones up the system and rebuilds the tissues. One of the best herbal antibiotics, chaparral has been said to be able to rid the body of LSD residue. Chaparral is high in protein, potassium, and sodium, and contains silicon, tin, aluminum, sulphur, chlorine, and barium.
Comfrey is one of the most valuable herbs known to botanic medicine, as it has beneficial effects on all parts of the body. It is one of the finest healers for the respiratory system, being able to be used both internally and externally for the healing of fractures, wounds, sores, and ulcers. Echinacea, which stimulates the immune response, increases the body's ability to resist infections. It improves lymphatic filtration and drainage and also helps to remove toxins from the blood. Fennel helps to stabilize the nervous system and moves waste material out of the body. This herb is known for improving digestion and possesses a diuretic effect.
Garlic, nature's antibiotic, has a rejuvenative effect on all body functions, building health and preventing diseases, as well as dissolving cholesterol in the bloodstream. Garlic stimulates the lymphatic system to throw off waste materials. It is full of antibiotics like substances that are effective against bacteria.
Juniper berries are used in cases where uric acid is being retained in the system. It is an excellent disease preventative, being high in natural insulin. Juniper has the ability to restore the pancreas where there has been no permanent damage and is excellent for infections.
Kelp, a good promoter of glandular health, has a beneficial effect on many disorders of the body. It is called a sustainer to the brain and nervous system, as it helps the brain to function normally. Kelp is essential during pregnancy.
Along with the above herbs, other beneficial herbs for the immune system are lobelia, mullein, plantain, parsley, sarsaparilla, shepherd's purse, stinging nettle, and watercress. Look to your local or internet health food store for quality herbs to help boost the immune system.
(https://vitanetonline.com:443/forums/Index.cfm?CFApp=1&Message_ID=2176)
---
Skin Infections - Abscess



Date: April 26, 2010 03:21 PM
Author:
Darrell Miller (dm@vitanetonline.com)
Subject: Skin Infections - Abscess

When puss accumulates in a tissue, organ, or confined space in the body due to infection, an abscess can be formed. Abscesses may be located either externally or internally, and can often result from an injury or a lowered resistance to infection. An abscess can form in the brain, lungs, teeth, gums, underarms, abdominal wall, gastrointestinal tract, ears, tonsils, sinuses, bones, breasts, kidneys, prostate gland, rectum, scrotum, or almost any other body part. Infections are the most common disorders found in humans and they can be produced by bacteria, viruses, parasites, and fungi. A boil is an external abscess.
The affected area can become swollen, inflamed, hot, red, and tender. The individual may also experience fatigue, loss of appetite, weight loss, and alternating bouts of fever and chills. In some severe cases, blood infection and/or rupture of the abscess can occur. The material that is found inside of an abscess consists of living and dead white blood cells, dead tissue, bacteria, and/or toxins. All of which must be discarded from the body. An abscess that suddenly appears is often referred to as acute, while those that are present for a period of days or weeks is often termed to be chronic. A chronic abscess is more resistant to treatment because of the damage being more severe and widespread. On the other hand, acute abscesses are less extensive and generally respond to treatment within a matter of days.
An abscess that is treated should usually begin to heal in a few days, with complete healing resulting in a week or two. An abscess that does not show any signs of healing within this amount of time can be an indication of problems in the immune system. Although complications are rare, they can include bleeding or recurrence of the abscess. An abscess is basically a sign that the body is trying to rid itself of impurities. These impurities can consist of cells that are deficient in nutrients, which often stems from poor diet and exposure to environmental pollutants, chemicals, and other harmful substances. Eating junk food cluters the system with foods that lack nutrients and prevents cellular wastes from being eliminated efficiently, as it causes problems like constipation and sluggish liver, spleen, and kidney function.
The following herbs are beneficial for healing abscesses and cleansing the blood: burdock root, Cayenne, dandelion root, red clover, and yellow dock root. Chamomile tea is also good for treating dental abscesses and consuming distilled water with fresh lemon juice along with three cups of Echinacea, goldenseal, and astragalus or suma tea is also helpful. An Echinacea tea of extract in warm water can be used as a mouthwash for dental abscesses. Also, a poultice that combines lobelia and slippery elm bark is a great soothing way to fight infections. Milk thistle, when taken in the capsule form, is good for the liver and aids in the cleansing of the bloodstream. Also, tea tree oil, applied externally, is a potent natural antiseptic that kills infectious organisms without harming healthy cells. This solution will destroy the bacteria, hasten healing, and prevent the infection from spreading.
Herbs like the above mentioned ones are available at your local or internet health food store. Always choose name brands to ensure quality and purity of the herbal supplement you purchase for consumption.
(https://vitanetonline.com:443/forums/Index.cfm?CFApp=1&Message_ID=2158)
---
Green Foods Can Boost Improve Wellness



Date: April 19, 2010 10:29 AM
Author:
Darrell Miller (dm@vitanetonline.com)
Subject: Green Foods Can Boost Improve Wellness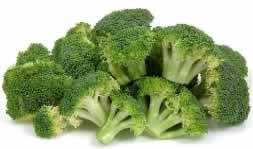 Green foods are phyto-foods that typically contain a high amount of chlorophyll, which is the substance that gives plants their green color. Also, chlorophyll allows the plant to use sunlight to access nutrients from the soil. These plants contain some of the most important nutrients, which includes vitamins, minerals, bioflavonoids, antioxidants, protein, amino acids, enzymes, and fiber. The high content of nutrients found in green foods makes theme extremely valuable for keeping the body in optimum health. Some green foods include algae, cereal grasses, and legumes.
Green foods are not always green in color. There are a variety of colors that can be found in the green foods category. Some greens include spirulina, chlorella, blue-green algae, wheatgrass, barley, alfalfa, broccoli, spinach, parsley, cabbage, rice grass, kale, and celery. Additionally, there are red, yellow, and orange green foods. These include the tomatoe, cranberry, Cayenne, red and yellow peppers, orange juice, grapefruit, pineapple, brown rice, papaya, and squash. There is also a blue group of green foods, which includes grape skin extract, black cherry, beet juice, and elderberry. The white group of green foods includes apple pectin, garlic, and onion.
There are four green foods that are especially beneficial to the body. The first of these is baby broccoli. The federal diet recommendation for adults includes at least three cups of dark leafy greens in a week. This includes broccoli, kale, mesclun, and spinach. Broccoli sprouts are great because they contain more vitamins than the adult version. There is no need to take your greens as juice, unless you prefer them that way, as the full vegetable provides the body with much more fiber. Secondly, it is believed that the Chinese may have lower cancer rates because of their consumption of green tea.
Green tea should be consumed when it is freshly brewed, as bottled or instant tea has little key catechins to work as antioxidants. One may need to take green-tea pills or expect to spend a good deal of time brewing and drinking to get the full benefits. Research shows, concentrated green tea pill that are equal to eight to sixteen cups a day is required in order to boost the production of enzyme enough to make carcinogens less toxic. The third is limes, which are plentiful in vitamin C and act as a potent antioxidant. Scientists have shown that vitamin C, and potentially other antioxidants, can indeed inhibit the growth of some tumors. Lastly, it has been found that garlic may be responsible for blocking the formation of potent carcinogens in the liver. Additionally, it acts as a natural antifungal and possesses antibiotic like properties.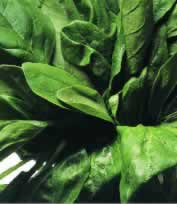 Green foods have gradually risen in popularity, as many individuals are becoming more and more concerned about their health. When they think they are not getting enough essential nutrients in their diets, they often turn to green foods. Everyone could benefit from the addition of green foods to their diet. This is especially true for those individuals who are in poor health. Additionally, athletes are in need of extra nutrients. This is because they often put their bodies under stress because of the intense training they go through.
Green food supplementation could help the body grow muscle and bone tissue. Pregnant women, along with those developing fetuses, could definitely use the extra nutrients, especially during development stages. For more information on the many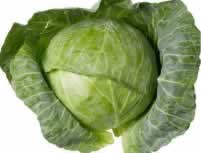 beneficial effects provided by green foods, please feel free to contact a representative from your local health food store.
(https://vitanetonline.com:443/forums/Index.cfm?CFApp=1&Message_ID=2156)
---
Marshmallow Root Herb



Date: August 12, 2009 11:30 AM
Author:
Darrell Miller (dm@vitanetonline.com)
Subject: Marshmallow Root Herb

The marshmallow plant can be found in southern and western Europe, western Asia, and the northeastern region of North America. The plant originally grew in salty soils, but now it thrives in moist, uncultivated ground. The fleshy, upright stems of the marshmallow plant reach a height of three to four feet. The pale yellow roots are tapered, long, and thick. They have a tough, yet flexible, exterior. The short-stemmed leaves are round, with irregularly toothed margins and three to five lobes. The leaves and stem are covered with a soft and velvety down. The flowers have five reddish-white petals. The whole plant, especially the root, is filled with a mild mucilage.
Since ancient Egyptian times, marshmallow has been used as food and medicine. One of the herbs found in the grave of a Neanderthal man in a cave in Iraq was marshmallow. This herb was used anciently for irritated throats and intestinal tracts. The Europeans used marshmallow for bronchitis, colds, and coughs. This was because of its soothing and healing properties. Native Americans also used marshmallow to treat snakebites and wounds.
This herb is responsible for helping to expel phlegm and relax the bronchial tubes while soothing and healing. The herb aids in healing lung ailments such as asthma and inflammation. The soothing and healing properties that are found in the mucilage in marshmallow make it a valuable herb for many lung ailments. Also, it is useful on sore throats, infections, diarrhea, dysentery, skin irritations, and for coughs. This herb is a powerful anti-inflammatory and anti-irritant. This fact makes it good for both the joints and the gastrointestinal tract. Marshmallow is used as a poultice with Cayenne, which allows it to help with gangrene, blood poisoning, burns, bruises, and wounds.
Studies have found that the mucilaginous properties of marshmallow yield a soothing effect on the mucous membranes. A study that was done on animals showed some indication of a reduction in blood sugar levels and hypoglycemia activity. This may be beneficial for diabetics.
The root of the marshmallow plant are used to provide alterative, anticatarrhal, anti-inflamamtory, antilithic, demulcent, diuretic, emollient, expectorant, galactagogue, lithotriptic, mucilant, nutritive, and vulnerary properties. The primary nutrients found in this herb are calcium, iodine, iron, pantothenic acid, sodium, and vitamins A and B-complex. Primarily, marshmallow is extremely beneficial in treating asthma, bed-wetting, bleeding, boils, bronchitis, emphysema, kidney problems, lung congestion, nervous disorders, pneumonia, urinary incontinence, urinary problems, uterine problems, whooping cough, and wounds. Additionally, this herb is very helpful in dealing with allergies, breast problems, burns, constipation, coughs, diabetes, diarrhea, dysentery, sore eyes, gangrene, gastric disorders, glandular problems, inflammation, intestinal problems, kidney stones, absent lactation, liver disorders, irritated membranes, excessive mucus, and skin disorders.
In order to obtain the best results when supplementing with this, or any herb, it is important to consult your health care provider before beginning any regimen while on medications. For more information on the many beneficial effects provided by marshmallow, please feel free to consult a representative from your local health food store with questions.
(https://vitanetonline.com:443/forums/Index.cfm?CFApp=1&Message_ID=2051)
---
Thrombophlebitis



Date: April 15, 2009 01:20 PM
Author:
Darrell Miller (dm@vitanetonline.com)
Subject: Thrombophlebitis

Thrombophlebitis is when inflammation occurs in the veins due to the formation of a blood clot in that vein. This problem usually occurs in the extremities, especially the legs. Thrombophlebitis can be considered superficial if it affects the subsutaneous vein, which is one of the veins near the skin's surface.
In superficial thrombophlebitis, the affected vein can be felt and may be seen as a reddish line under the skin. Additionally, swelling, pain, and tenderness to touch can occur. If widespread vein involvement is included, the lymphatic vessels may become inflamed. Superficial thrombophlebitis is a relatively common disorder that can be brought about by trauma infection, standing for long periods of time, lack of exercise, and intravenous drug use. The risk of superficial thrombophlebitis can be increased by pregnancy, varicose veins, obesity, and smoking. Thrombophlebitis can also be associated with environmental sensitivities to allergies. This condition is usually diagnosed according to physical findings and a medical history that indicates an increased risk.
Deep thrombophlebitis (DVT) affects the intramuscular veins farther below the skin's surface. DVT is a much more serious condition than superficial thrombophlebitis because the veins affected are larger and located deep within the musculature of the leg. These veins are responsible for the transport of 90 percent of the blood that flows back to the heart from the legs. Symptoms of DVT may include pain, warmth, swelling, and bluish discoloration of the skin of the affected limb. These symptoms are often accompanied by fever and chills. The pain is typically felt as a deep soreness that is worse when standing or walking and gets better with rest, especially with elevation of the leg. The veins directly under the skin may become dilated and more visible. Inflammation situated in a vein in the pelvis is referred to as pelvic vein thrombophlebitis.
The reason or reasons for the formation of the clots in the veins are often unknown. However, in most cases, clots are probably the result of a minor injury to the inside lining of a blood vessel. If the vessel lining receives a microscopic tear, clotting is initiated. Platelets clump together to protect the injured area, and a series of biochemical events is initiated that results in the transformation of fibrinogen, a circulating blood protein, into strands of insoluble fibrin, which are deposited to form a net that traps blood cells, plasma, and yet more platelets. This results in a blood clot. Other possible causes of the formation of DVT include abnormal clotting tendencies; poor circulation; certain types of cancer; and Behcet's syndrome, which is a condition that affects small blood vessels that predispose an individual to the formation of clots. The following factors increase the risk of DVT: recent childbirth, surgery, trauma, the use of birth control pills; and prolonged bed rest.
The following nutrients are recommended for the prevention and treatment of thrombophlebitis: acetyl-l-carnitine, coenzyme Q10, flaxseed oil, garlic, l-cysteine, lecithin granules, l-histidine, magnesium, MSM, Pycnogenol, vitamin C with bioflavonoids, vitamin E, zinc, and vitamin B complex. Additionally, the following herbs may be beneficial: alfalfa, pau d'arco, red raspberry, rosemary, yarrow, butcher's broom, Cayenne, ginger, plantain, witch hazel, skullcap, valerian root, ginkgo biloba, goldenseal, hawthorn, and olive leaf extract.
Natural vitamins are a great way to help prevent conditions such as these. If you suspect that you have thrombophlebitis, consult your doctor before trying to take the problem into your own hands. Natural vitamins such as the ones listed above can be found at your local or internet health food store.
*Statements contained herein have not been evaluated by the Food and Drug Administration. Natural vitamins and herbs are not intended to diagnose, treat and cure or prevent disease. Always consult with your professional health care provider before changing any medication or adding Vitamins to medications.
(https://vitanetonline.com:443/forums/Index.cfm?CFApp=1&Message_ID=1994)
---
Vitamins and Herbs



Date: April 03, 2009 02:52 PM
Author:
Darrell Miller (dm@vitanetonline.com)
Subject: Vitamins and Herbs

The whole human body is made up of cells that contain their own genetic material. In a healthy body, these cells divide at a controlled rate, growing and repairing damaged tissues and replacing dying cells. This predetermined rate of cell division is what keeps our bodies healthy. If cells keep multiplying when new ones are not necessary, a mass of tissue, often known as a tumor, is formed. This tumor can be either benign or malignant.
Benign tumors are not cancerous and can occur anywhere in the body. Benign tumors do not cause a threat to health, do not metastasize, and do not grow back if removed. Malignant tumors are cancerous and are usually serious. Often times, they can be life-threatening. Malignant tumors grow uncontrollably, interfere with normal metabolic and organ functioning, and have the ability to metastasize and invade other tissues. If a portion of a cell's DNA is damaged, the cell can become abnormal. When an abnormal cell divides, it forms new cells that are a photocopy of the damaged genetic material. This ongoing process occurs constantly within our bodies. The majority of the time our bodies have the ability to destroy these abnormal cells and maintain a sort of cellular equilibrium. If a crucial part of the DNA is destroyed and the abnormal cells cannot be controlled any longer, cancer forms. All cancer cells have two things in common: growing uncontrollably and having the ability to metastasize. The immune system does not recognize cancer cells as dangerous or foreign.
Although the exact cause for the cell damage that initiates the cancer process is unknown (theoretically free radical damage causes DNA damage), the chain of events that leads to cancer is very complex, and each individual body reacts differently. It is a combination of genetic, behavioral, environmental, and lifestyle factors that are thought to be involved in turning normal cells into abnormal cells, and abnormal cells into cancer.
There are also factors that are believed to slow the process, while other factors can speed up the process. Possible contributors to the development and growth of cancer can be divided into three categories: external, internal, and lifestyle. External factors include unhealthy workplace environments and exposure to air and water pollution, chemicals, pesticides, and herbicides. Included in the internal factors include both genetics and infections. Lifestyle factors are those we personally can most readily control, such as diet, smoking, drinking, and sun exposure. External and lifestyle factors account for 80 percent of cancer deaths in the United States.
Just as each of us looks different, each of our bodies has its own unique composition. Some of us may react adversely to what some of us react well to. This is why some treatments prove to be successful for some, but not for others. This is why dietary wellness and prevention is so important. If we can keep our bodies healthy and avoid known cancer-causing agents, we have a good defense against cancer in the first place.
The following nutrients and supplements are designed for persons who have been diagnosed with cancer, as well as for those who wish to enhance their chances of avoiding the disease: coenzyme Q10, colostrum, DMG, garlic, IP6, melatonin, MSM, proteolytic enzymes, selenium, 7-keto DHEA, shark cartilage, SOD, vitamin A, shiitake extract, acidophilus, chromium picolinate, flaxseed oil, grape seed extract, kelp, l-carnitine, multienzyme complex, a multi-mineral complex, multivitamin complex, NAC, raw glandular complex, taurine, and vitamin B complex. Additionally, the following herbs may be beneficial: astragalus, birch, burdock root, cat's claw, chaparral, chuchuhuasi, cranberry, dandelion, Echinacea, fennel, green tea, licorice root, macela, milk thistle, parsley, pau d'arco, red clover, suma, cardamom, Cayenne, ginger, rosemary, sage, thyme, turmeric, ragwort, wood sage, curcumin, essiac, noni, olive leaf extract, rosemary, and boswellia.
All of the above listed herbs and vitamins can help restore the body to good nutrition and help boost the immune system so the body can find and fight back against cancer. Natural vitamins and herbs are available at your local or internet health food store. When purchasing supplements, look for name brand vitamins like Solaray and Source Naturals to ensure you receive quality and you get what you pay for.
*Statements contained herein have not been evaluated by the Food and Drug Administration. Natural vitamins and herbs are not intended to diagnose, treat and cure or prevent disease. Always consult with your professional health care provider before changing any medication or adding Vitamins to medications.
(https://vitanetonline.com:443/forums/Index.cfm?CFApp=1&Message_ID=1986)
---
Red Pepper, Cayenne, Capsicum



Date: December 18, 2008 04:51 PM
Author:
Darrell Miller (dm@vitanetonline.com)
Subject: Red Pepper, Cayenne, Capsicum

A remarkable whole body stimulant, Capsicum can boost blood flow, tone the nervous system, relieve indigestion, promote sweating, help to cauterize and heal ulcers, ease persistent pain, and fight off infection. One study on African plants found that Capsicum, when regularly ingested, is highly beneficial in hemorrhoids varicose veins, anorexia, liver congestion, and vascular conditions. The therapeutic actions of capsicum can be attributed to the alkaloid or glucoside content of the herb.
Capsicum boosts peripheral circulation and stimulates organ secretion as it expedites the therapeutic delivery and action of other herbs. This allows the medicinal benefits of these herbs to reach the inflamed tissue more rapidly because of enhanced blood flow. Cayenne insures rapid and even distribution of the active parts of the rest of the herbs to critical parts of the body, which include those that are involved in cellular respiration, metabolism, data transmission, and neural-hormonal activation.
For this reason, Cayenne is included in many other blends, as even extremely small quantities can dramatically increase the efficiency of most other herbs. Capsicum stimulates everything from blood flow to peristaltic action in the stomach, to intestinal transit time. Capsicum's ability to stimulate organ secretion and heart action makes it one of the strongest natural stimulants that are known.
Capsicum is also known to be unequaled in its ability to boost circulation and increase heart action. Cultures that consume significant amounts of Cayenne pepper in their diets have been found to have lower rates of cardiovascular disease. A variety of desirable actions on the entire cardiovascular system can be produced by Capsicum, with its extraordinary ability to enhance cardiovascular performance and lower blood pressure. Capsicum is considered a superior food for the heart by herbalists, where capsicum in hot water is thought to help lessen the severity of heart attacks.
Many studies have also been done on Capsicum's ability to reduce the risk of developing atherosclerosis by reducing blood cholesterol and triglyceride levels. When Cayenne is ingested along with dietary cholesterol, the typical rise in liver and blood serum cholesterol levels that ordinarily results was significantly inhibited. Additionally, bile acids and free cholesterol were subsequently eliminated from the body through the stool.
Another bonus of Capsicum is its ability to lower blood serum cholesterol, as it decreases blood pressure. There is additionally evidence that suggested that the herb is able to initiate other mechanisms that help in fighting hypertension. Because Capsicum stimulates organ secretion and boosts peripheral blood flow, it is not shocking that is also facilitates the faster removal of toxins from the blood stream and lymphatic system.
Additional benefits of Capsicum include its ability to boost the circulatory system, as it has the ability to help in preventing cold hands and feet, as well as Reynaud's Syndrome. Capsicum also has antioxidant capabilities, making it a great scavenger of free radicals. Anti-cancer research has also found that Capsicum does demonstrate anticancer properties, as it inhibits certain enzymes that initiate the mutation of cells. This implies that taking Capsicum can give the body some protection against cellular mutation.
Capsicum has also been found to be an impressive pain killer, an anesthetic to ulcerated tissue, an aid in weight loss, a helper in psoriasis and rhinitis, and a reliever of fevers and chills. The list goes on and on, about the benefits of this amazing herb. Cayenne or red pepper can be found at your local health food store.

--
Buy Cayenne at Vitanet ®, LLC


(https://vitanetonline.com:443/forums/Index.cfm?CFApp=1&Message_ID=1949)
---
Capsicum - Cayenne Red Pepper



Date: July 28, 2008 03:06 PM
Author:
Darrell Miller (dm@vitanetonline.com)
Subject: Capsicum - Cayenne Red Pepper

Capsicum also known as Cayenne pepper has been known to the natives of the tropical Americas for thousands of years. It was first introduced to Europe by Christopher Columbus as Guinea Pepper and was originally used by Native Americans that were located south of the Mexican boarder as early as 700 B.C. The mixture of chocolate and red chilies was a taste treat that was reserved exclusively for Aztec royalty. Although the exact origin of the word Capsicum is somewhat a mystery, it is assumed to be derived from the Greek word kapto, which means to bite. Capsicum is a fruit found on a shrub-like tropical plant that is technically considered a berry. The designation of it as a pepper can be traced back to Columbus, who compared its hot taste sensation with that, a black pepper.
Gerard referred to Capsicum as extremely hot and dry in 1597 and prescribed it to those with skin and throat infections. The health practitioners of the 1800s used Capsicum to counteract rheumatism, arthritis, depression, and chills. Capsicum was used in the early 1800s as a potent and safe natural stimulant and was believed to be able to treat a large array of diseases. It was first used orally to treat tumors, toothaches, fevers, and respiratory conditions.
This Cayenne red pepper was introduced to England by Dr. John Stevens in 1804 when it became the catalyst component in many herbal blends. Additionally, herbal and medical practitioners used Capsicum in order to fight infection and sustain the natural heat that the body produces. After, it became very well known in American dispensatories and pharmacopeia. In 1943, The Dispensary of the United States recorded Capsicum to be a powerful local stimulant that produces a sense of heat in the stomach and a general glow over the whole body when it is swallowed. It does all of this without having a narcotic effect.
Physicians in the twentieth-century recognized the medicinal value of Capsicum. This caused the herb to find its way to the American Illustrated Medical Dictionary, the Merck Manual and Materia Medica, where it is named a rubefacient, local stimulant, counter-irritant, gastric stimulant, and diaphoretic. Mexican Indians today use Capsicum as an intestinal disinfectant and protectant against contaminated food and, additionally, to treat fevers. In the world today, this Cayenne pepper is no more appreciated and more widely used than in Mexico and a few other Latin American countries, which together are the original home of all the peppers. Practically every dish the Indians eat both in the morning and evening include Capsicum, just as it was 2,000 years ago. These peppers are a wonderful source of essential vitamins in a diet that is otherwise lacking of them.
Capsicum is a source of health and vitality in many countries which include the Bahamas and Costa Rica, in which it is used to treat colic and indigestion, in Africa for vascular disorders, and in North America as a tonic and natural stimulant. Currently undergoing a large variety of studies, Capsicum has emerged with an impressive list of actions. Scientists are currently taking notice and looking at Capsicum with a new respect and interest. Capsicum can be set apart from powerful pharmaceutical stimulants and pain killers because it possesses the potency without the delirious side effects.


--
Buy Cayenne At Vitanet ®, LLC


(https://vitanetonline.com:443/forums/Index.cfm?CFApp=1&Message_ID=1844)
---
Cayenne for your aches and pains!



Date: December 22, 2007 11:15 AM
Author:
Darrell Miller (dm@vitanetonline.com)
Subject: Cayenne for your aches and pains!

Cayenne is the spicy pepper that is found in the same family as bell peppers and jalapenos. It is responsible for putting the kick into a lot of different spicy dishes, but it also helps to promote better health. Cayenne creams have capsaicin, an active compound which has proven to ease the pain of arthritic joints, along with the discomfort from shingles, muscular aches and spasms, bursitis, diabetic neuropathy, and phantom pains that follow amputation. By rubbing capsaicin on the skin, one can get rid of the chemical messengers that usually send pain signals. Even though the source of pain will still be there, using capsaicin will cause relief from the pain. However, this effect won't last, so you will need to keep applying the cream to continue to deplete messengers that send pain signals. To use capsaicin, start by applying it four times a day for the first four days, then cut back to twice daily. You can tell a Cayenne cream is working because there is a definite tingle, sometimes even a sting when you first apply them. Be careful not to put too much of this potent stuff on irritated or broken skin and be sure to wash your hands after applying so that you do not get the cream into sensitive areas such as your eyes and mouth.
By consuming Cayenne in foods or in a capsule, one can ease the pain of stomachache, cramps, gas, or indigestion. One can also benefit the cardiovascular system by lowering LDL cholesterol and can also protect the body from free radical damage. Even more promising research on Cayenne has found that Cayenne cranks up thermogenesis and also suppresses appetite, assisting in weight loss. This means that while your mouth is burning from the spicy food, you are also burning calories. This spicy herb has also shown promising results in its ability to protect the stomach lining from damaging effects of aspirin. If you know that you have an ulcer or gastritis, make sure to use Cayenne cautiously as it could worsen those conditions.
If you are looking for a great way to cleanse your system, an effect detox drink can be made from Cayenne. By simply squeezing the juice of one lemon into a pint of warm water and adding a pinch of Cayenne and one tablespoon of maple syrup, an effective drink can be created. Drinking one or more cups daily will produce great effects. If you've decided to eat mostly raw fruits and veggies during your cleansing diet, you might find that the raw foods can be tough to digest. A lot of people have found that when their digestive fire is weak, the raw fruit and vegetables are not easily digested. By sprinkling a little Cayenne on your foods, you can build up the inner digestive fire, making raw foods much more easily digested. To get all of these great and helpful benefits, you can find Cayenne at any local health food store or pharmacy. Cayenne can enhance absorption of the vitamins and prescription drugs you are currently taking; always first, be sure to consult your health care practitioner to make sure that Cayenne is right for you.


--
Buy Cayenne at Vitanet, LLC &reg


(https://vitanetonline.com:443/forums/Index.cfm?CFApp=1&Message_ID=1679)
---
Glucosamine Sulfate and Chondroitin Sulfate



Date: March 28, 2007 11:10 AM
Author:
Darrell Miller (dm@vitanetonline.com)
Subject: Glucosamine Sulfate and Chondroitin Sulfate

Glucosamine Sulfate and Chondroitin Sulfate
Osteoarthritis is the most prevalent form of arthritis in the U.S., according to the Arthritis Foundation. One-third of all American adults have X-ray evidence of osteoarthritis of the hand, foot, knee, or hip. Osteoarthritis is responsible for more than 7 million physician visits per year and is second only to cardiovascular disease as the cause of chronic disability in adults. As Baby Boomers age, the number of people suffering from osteoarthritis is expected to rapidly increase in the next 10 years.
While osteoarthritis research ahs led to the development of promising new prescription and over-the-counter medications aimed at reducing pain, none has created the excitement of glucosamine sulfate (GS), which actually addresses the underlying joint destruction.
Q. What is osteoarthritis?
A. Osteoarthritis is a complex, metabolic disorder of the cartilage and bones of certain joints. However, to fully understand how osteoarthritis develops, we need to understand how joints work.
A joint is formed when two or more bones are brought together and held in place by muscles and tendons. Some joints have very little range of movement, such as the joints of the ribs, while others have much more range of movement. Hips, knees, elbows, writs, and thumbs are termed synovial joints, and have the greatest range of movement and mobility of human joints. To allow such mobility, synovial joints have a unique structure.
The bones that form synovial joints are covered with cartilage. Tough fibrous tissue encloses the area between the bone ends and is called the joint capsule. The joint cavity within the capsule is lined with an inner membrane, called synovial membrane. The membrane secretes synovial fluid, a thick, slippery fluid that fills the small space around and between the two bones. This fluid contains many substances that lubricate the joint and ease movement.
The cartilage of synovial joints serves two very important functions. First, it provides a remarkably smooth weight-bearing surface; synovial joints move easily. Secondly, synovial cartilage serves as a shock absorber, providing a soft, flexible foundation. Healthy cartilage absorbs the force of the energy, transmits the load to the bone, and distributes the mechanical stress created by joint movement.
Synovial joints function under almost continual mechanical stress. A joint's ability to withstand or resist this stress is a reflection of its health. When the mechanical stress is too great or the joint's ability to resist this stress is compromised, physical changes occur in the cartilage covering the bones.
Cartilage is a tough, elastic tissue, comprised mostly of water, collagen, and complex proteins called proteoglycans. In osteoarthritis, the cartilage starts to weaken, becomes frayed, and eventually breaks down. This exposes the bones of the joint, which then rub together. A gritty feeling and grinding sound may occur when an osteoarthritic joint is bent and flexed. As osteoarthritis progresses, bits of bone and cartilage often break off and float inside the joint space. The bones may enlarge, causing the joint to lose its normal shape. Tiny bone spurs may grow on the joints' sides and edges. These physical changes in the diseased joint are responsible for progressive damage and continual pain.
People with osteoarthritis most frequently describe their pain as deep and aching. The pain not only is felt in the affected joint but may also be present in the surrounding and supporting muscles. Joint inflammation also may occur, increasing the already considerable discomfort. Joint stiffness is another unfortunate component of osteoarthritis. Exercising the joint most often results in increased pain; however, stiffness tends to follow periods of inactivity. Humid weather often makes all osteoarthritis symptoms worse. As the disease progresses, the pain may occur even when the joint is at rest, creating sleepless nights and miserable days.
Q. What causes osteoarthritis?
A. Osteoarthritis' exact cause remains unknown. Researchers know aging doesn't appear to cause osteoarthritis. Cartilage in people with the disease show many destructive changes not seen in older persons without the disease. However, certain conditions do seem to trigger osteoarthritis or make it worse.
Some families seem to have a lot of osteoarthritis, pointing to a genetic factor. This is most commonly seen in people who have osteoarthritis of the hands. Repeated trauma can contribute to osteoarthritis, too. Athletes, extremely active people, and individuals who have physically demanding jobs often develop the disease. Persons who have certain bone disorders are more prone to osteoarthritis due to the continuous, uneven stress in their hips and knees.
Obesity also is a risk factor for the disease. In overweight women, osteoarthritis of the knee is fairly common. Excess pounds also may have a direct metabolic effect on cartilage beyond the effects of increased joint stress. Obese people also often have m ore dense bones. Research has shown dense bones may provide less shock-absorbing function than thinner bones, allowing more direct trauma to the cartilage.
Q. Can osteoarthritis be prevented?
A. While there is currently no sure way to prevent osteoarthritis or slow its progression, some lifestyle changes may reduce or delay symptoms. The Arthritis Foundation states that maintaining a healthy weight, losing weight if needed, and regular exercise are effective osteoarthritis prevention measures.
Optimal calcium intake in younger years is vital to ensure a healthy aging skeletal system. Vitamins A, C, D, and E have been studied for their role in osteoarthritis prevention. These vitamins also have shown benefit in individuals who have osteoarthritis.
Q. What treatments are available for osteoarthritis?
A. The goal of treatment is to reduce or relieve pain, maintain or improve movement, and minimize any potential permanent disability. Typically, non-steroidal anti-inflammatory drugs or NSAIDs (pronounced "n-sayds") such as aspirin and ibuprofen are used for pain and inflammation relief. These medications are effective in treating only the pain of osteoarthritis.
These medications have many side effects, some of which are serious. NSAID-induced gastrointestinal complications cause more than 100,000 hospitalizations and nearly 16,500 deaths annually in the U.S. Aspirin can cause an extremely annoying and continual ringing in the ears. NSAIDs frequently cause damage to the stomach lining, which can produce uncomfortable heartburn and abdominal pain. Continued NSAID use may lead to the development of stomach ulcers. NSAID-related ulcers can perforate the stomach lining and cause life-threatening bleeding. Most NSAIDs also interfere with blood clotting and may cause kidney damage. When older persons take NSAIDs, dizziness, drowsiness, memory loss, and decreased attention span may occur.
Acetaminophen (Tylenol and similar medications) is similar to aspirin and other NSAIDs in its pain-relief abilities. However, acetaminophen doesn't reduce inflammation. And while acetaminophen doesn't have the same side effects of aspirin and other NSAIDs, if large doses are taken, liver damage can occur.
Newer medications called COX-2 inhibitors provide both pain relief and reduce inflammation without the many side effects of acetaminophen, aspirin, and other NSAIDs. More recent research has indicated that, in certain situations. COX02 inhibitors also can cause stomach lining damage and bleeding. While aspirin, NSAIDs, and COX-2 inhibitors may reduce osteoarthritis pain, they do nothing to stop or slow down cartilage deterioration. In other words, these medications have no effect on the disease itself.
That is why many believe glucosamine sulfate (GS) and chondroitin sulfate (CS) are preferable to pain relievers and anti-inflammatory medications in osteoarthritis treatment: they actually improve synovial joint health. And they do this without potentially life-threatening side effects.
Q. How do GS and CS work?
A. GS improves the health of joints affected by osteoarthritis. This supplement is so effective that even physicians who mostly rely on conventional medications routinely recommend it to their patients with osteoarthritis. In fact, GS is so good at treating osteoarthritis, many physicians use it for their own osteoarthritis joints.
There is even more good news. When glucosamine sulfate is combined with low-molecular weight CS, even greater benefits can be achieved. GS and CS are naturally occurring compounds found in human joints. The right GS/CS combination actually reverses damage in joints affected by osteoarthritis, in turn significantly reducing pain and stiffness.
Glucosamine occurs naturally in the body and is found in synovial fluid. Glucosamine is a basic building block for proteoglycans, is a basic building block for proteoglycans, one of the important compounds of synovial cartilage. It also is required for the formation of lubricants and protective agents for the joints.
In Europe, GS and CS have been used to treat osteoarthritis for more than 10 years. While persons with arthritis felt much better when they took GS and CS, no one really knew how these compounds worked. When European and American researchers first started to study glucosamine, they discovered GS can reduce synovial joint inflammation. This explains why people felt better after taking it.
Q. What has additional study of GS and CS revealed?
A. As the scientific study of GS progressed, researchers determined it can stimulate the growth of cartilage cells, inhibit proteoglycans breakdown, and rebuild cartilage damaged from osteoarthritis. In other words, GS does not simply make persons with osteoarthritis feel better; GS actually makes persons with osteoarthritis get better.
GS is the form of glucosamine used in research. It's the sulfate salt of glucosamine and breaks down into glucosamine and sulfate ions in the body. The sulfate part of GS plays an important role in proteoglycans synthesis.
CS also provides cartilage strength and resilience. CS is an important component of the cartilage proteoglycans of synovial joints. Because CS helps the production of proteoglycans, researchers believe CS works in a similar nature to GS.
Q. Couldn't GS and CS be taken on their own? Is there any benefit in taking them together?
A. Research has discovered GS and CS act synergistically (work well together) in improving joint health. Several studies have investigated this action and it's recommended that GS and CD be taken together. However, there may be times when your healthcare practitioner may recommend using one or the other, but not both GS and CS together. Please follow their recommendations to obtain the best results for your own unique health concerns. Low-molecular weight chondroitin sulfate (CS) is the preferred CS form, and the form that has shown the most promise in studies.
Q. Why is it important to take low-molecular weight CS?
A. When CS was first studied, it was given to six healthy volunteers, six patients with rheumatoid arthritis, and six patients with osteoarthritis. Researchers then measured the levels of CS in all study subjects. They found no evidence of CS in any of the subjects. This single study led many physicians and scientists to believe CS can't be absorbed, and was not an effective natural treatment.
However, several other studies in healthy volunteers have reported CS can be absorbed. The distinct difference for these findings is thought to be associated with the types of CS used in the studies. Some forms are much more absorbable that others. This was demonstrated in a recent study using CS with lower molecular weight. A higher absorption is observed for low-molecular weight CS.
This means CS products with a low molecular weight may be better absorbed, allowing the CS to get into the bloodstream and the synovial fluid of joints where it's needed.
Q. Are there other supplements that can help osteoarthritis?
A. Several vitamins, minerals, enzymes, and natural supplements have benefits for individuals with osteoarthritis. Proteolytic enzymes effectively offer relief of the pain, stiffness, and swelling of osteoarthritis.
Folic acid and vitamin B can reduce the number of tender joints and increase joint mobility. Vitamins C, D, and E not only may prevent osteoarthritis, but inhibit the disease's progression. Niacinamide improves joint function, range of motion, and muscle strength. Clinical studies using the herb Boswellia serrata have yielded good results in osteoarthritis.
Application of ointments on osteoarthritic joints may be helpful in reducing pain and stiffness. Menthol-based preparations can provide soothing relief to painful joints. Capsaicin ointments and gel made for Cayenne pepper also are very beneficial. When applied to the skin, capsaicin first stimulates, then blocks, nerve fibers that transmit pain messages. Capsaicin depletes nerve fibers of a neurotransmitter called substance P. This neurotransmitter transmits pain messages and activates inflammation in osteoarthritis. Capsaicin ointment is very effective in relieving osteoarthritis pain in many individuals.
Q. Is there anything else I can do for joint pain and stiffness?
A. When osteoarthritis occurs in the hands, use of a paraffin dip can be very comforting. A licensed health care practitioner can provide information about how to safely use paraffin dips at home.
Exercise is an excellent way to keep joints mobile, decrease pain, and increase body strength, too. Water aerobics also can reduce the pressure and stress on joints.
The Arthritis Foundation strongly suggests making movement an integral part of your life. When you're in less pain and have more energy, more range-of-motion, and a better outlook on life, you'll reduce stress and be a much healthier person despite your osteoarthritis.
One important last thought
When we don't feel well, we sometimes have a tendency to self-diagnose. If you haven't been evaluated by a licensed health care practitioner for your joint pain and stiffness, you need to do so. These symptoms may be caused by other illnesses and may require much different treatment. Only licensed health care practitioner can provide a certain diagnosis of osteoarthritis.
Conclusion
Osteoarthritis may be a part of life for many of us as we age; however, constant pain and stiffness need not be. GS combined with absorbable CS can actually improve damage in joints affected by osteoarthritis and significantly reduce pain and stiffness. And it can be an empowering way to improve your health.
Buy Glucosamine and Chondroitin Sulfate at Vitanet ®, LLC
(https://vitanetonline.com:443/forums/Index.cfm?CFApp=1&Message_ID=1500)
---
Mannose



Date: March 08, 2007 05:06 PM
Author:
Darrell Miller (dm@vitanetonline.com)
Subject: Mannose

Aloe vera (acemannan is a chain of mannose molecules), kelp, shiitake mushroom, ground fenugreek, carob gum, guar gum, black currants, red currants, gooseberries, green beans, capsicum (Cayenne pepper), cabbage, eggplant, tomatoes, turnip, Cranberry
(https://vitanetonline.com:443/forums/Index.cfm?CFApp=1&Message_ID=1485)
---
Digestive enzymes and Herbs



Date: August 25, 2006 02:26 PM
Author:
Darrell Miller (dm@vitanetonline.com)
Subject: Digestive enzymes and Herbs

Digestive enzymes and Herbs
Raw food naturally contains the proper types and proportion of enzymes to assist in its own digestion.  Food enzymes are released by the action of chewing, which ruptures the foods cell membranes.  Like salivary enzymes, raw food enzymes play an important role in human digestion by predigesting food in the upper stomach, where contents may site for as long as an hour before gastric secretions deign their action.
Since enzymes are essentially destroyed at 118 degrees F, most forms of cooking and industrial food preparation render food devoid of enzyme activity.  This places the full burden of digestion on the body processes and reserves.  In time, this burden can weaken or overwhelm an individual's ability to process and absorb vital food nutrients.  Many health professionals believe that the prevalence of cooked and processed foods in modern society makes supplementation with digestive enzymes essential.  Digestive enzymes also may be a benefit to those who suffer from clinical disorders of digestion and absorption.
Consider these advantages
Comprehensive plant-source enzymes.

 

Unlike supplemental enzymes of animal origin, plant enzymes work at the pH found in the upper stomach.

 

Plant enzymes are active in the pH range of 3.0 to 9.0, facilitating early and more complete digestion to improve food nutrient utilization.
Full Spectrum Activity. Buy digestive enzymes that act on all the food types.

 

Protease break long protein chains (polypeptides) into smaller amino acid chains and eventually into single amino acids.

 

Amylases reduce large carbohydrates (starches and other polysaccharides) into disaccharides such as sucrose, lactose, and maltose.

 

Lipases digest fats (triglycerides) into free fatty acids and glycerol.

 

Cellulases

(not found in the human system) helps

digest the fibrous cell walls of plants, exposing nutrients for use in the body and increasing their bioavailability.
Enzymes for Lactose and Other Sugars.

 

Each class of carbohydrate-rich food requires a specific type of enzyme for its digestion.

 

When the body is unable to secrete sufficient levels of such enzymes, malabsorption and physical discomfort may result.
Traditional Digestive Herbs.

 

Artichoke leaf, peppermint leaf, fennel seed, gentian root, ginger root, capsicum fruit (Cayenne) all help with digestion.

 

Herbs can be carminatives (for gas and bloating), bitters (to stimulate digestive enzymes and secretions) and digestive tonifier (to help strengthen, soothe and normalize digestive membranes.) Ginger (a classic tonic bitter and

digestant

) and artichoke help to support the liver and gallbladder, as does

Gentain

, perhaps the most bitter of the herbal gastric stimulants.

 

Peppermint oil and fennel have been used for centuries to soothe digestion and reduce gas and bloating.

 

Capsicum (red pepper) augments the absorption of herbs and other nutrients.


--
Buy Digestive enzymes and Herbs at Vitanet


(https://vitanetonline.com:443/forums/Index.cfm?CFApp=1&Message_ID=1357)
---
Americans, on the whole, are fatter than just about any other group...



Date: March 18, 2006 02:38 PM
Author:
Darrell Miller (dm@vitanetonline.com)
Subject: Americans, on the whole, are fatter than just about any other group...

Americans, on the whole, are fatter than just about any other group of people in the world. They also have some of the highest rates of Type-II Diabetes and heart problems in the world. Why are we so fat? Weight gain is usually a combination of two things: an unhealthy diet and a lack of exercise. Most people, when they decide to try and lose weight, only tackle part of the problem. They try dieting or taking pills or living off of lemon juice and Cayenne pepper for awhile, but usually it doesn't work. Though a healthy diet is important to losing weight, it's still only part of the equation. If you cut down your calories but still sit on a couch or in an office every day, you're not going to lose much weight. Interestingly enough, though many people are happy to try dieting, there aren't many who only work at the other side of the equation: exercising.
So why don't people exercise? Part of it is attached to our mentality about exercising. "Exercising" brings up images of sweaty, unhappy people lifting weights in a smelly gym, and it sounds like a lot of work. However, exercising doesn't mean you're going to have to pump iron for a few hours every day. In fact, lots of things are considered exercising, from playing a pick-up game of basketball to gardening to just taking a walk around the block. Most studies have found that a half hour of exercise every day is enough to keep you healthy, and that half hour doesn't even have to be all at once. You can skip rope for ten minutes in the morning, take a walk for ten minutes after lunch, and take a walk around the block for ten minutes when you get home and night and take care of all of your exercise for the day.
"But wait a minute," you say, "How can walking be good for you? I walk every day!" The average American walks for only about 1/3 of a mile every day. However, fitness walking is a great way to lose weight, especially because it's so available. If you want to go swimming you have to go to a pool, change clothes, swim, change again, and go home or to work, but if you're taking part in fitness walking all you have to do is walk out the door of your office. Fitness walking is also an attractive exercise choice because it's low-impact and virtually injury-free, and serves as a nice warm up for running or jogging. Fitness walking is also easy to incorporate into any schedule, since if you walk fifteen minutes to work every morning and fifteen minutes back every evening you've already taken care of your exercise for the day, which will help you lose weight and stay healthy.
Solaray Sale - Ultimate Nutrition Sale - Action Labs Sale - Veg Life Sale - Kal Vitamins Sale
(https://vitanetonline.com:443/forums/Index.cfm?CFApp=1&Message_ID=1239)
---
Cayenne pepper is a very hot ground spice



Date: February 01, 2006 11:30 AM
Author:
Darrell Miller (dm@vitanetonline.com)
Subject: Cayenne pepper is a very hot ground spice

Cayenne Pepper: An orange-red to dark red condiment consisting of the ground ripe fruits of any of several pungent varieties of capsicum. Also called red pepper.

The pungent, red, podlike fruit of any of several cultivars of the pepper plants, Capsicum frutescens and C. annum. Cayenne pepper is a very hot ground spice derived from dried Cayenne chili peppers.

Cayenne is used in cooking spicy hot dishes. It is generally rated at 30,000 to 100,000 Scoville Units(SHU).

The Scoville scale is a measure of the hotness of a chile pepper. These fruits of the Capsicum genus contain capsaicin, a chemical compound which stimulates heat-receptor nerve endings in the tongue, and the number of Scoville heat units (SHU) or (HU) indicates the amount of capsaicin present. Many hot sauces and supplement companies use their Scoville rating in advertising as a selling point.



--
Buy Discount Cayenne Vitanet


(https://vitanetonline.com:443/forums/Index.cfm?CFApp=1&Message_ID=1200)
---
Molecularly Distilled Omega-3 fish Oil Fact Sheet



Date: January 12, 2006 03:28 PM
Author:
Darrell Miller (dm@vitanetonline.com)
Subject: Molecularly Distilled Omega-3 fish Oil Fact Sheet

Molecularly Distilled Omega-3 fish Oil Fact Sheet
Neil E. Levin, CCN, DANLA 10/26/04
LIKELY USERS: Everyone consuming fast foods or diets high in vegetable oils; People with family history of heart disease or diabetes; People with inflammatory conditions
KEY INGREDIENT(S): Molecularly distilled fish oil concentrate
MAIN PRODUCT FEATURES:
Cholesterol free
Natural lemon flavor
This oil is easier for many people to tolerate than other fish oils
Antioxidant blend of Rosemary Extract, Ascorbyl Palmitate and Natural Tocopherols
Natural triglyceride form (unlike some other brands using the ester form)
Manufactured and distilled in a pharmaceutical facility in Norway according to pharmaceutical protocols
Molecularly distilled and screened for the absence of potentially harmful levels of contaminants (i.e. mercury, heavy metals, PCB's, dioxins, etc.)
Derived from open sea catches of sardines and anchovies
Also available in unflavored enteric-coated capsules
OTHER IMPORTANT ISSUES:
Molecular distillation removes impurities such as pesticides (PCBs, PCDFs, PCDDs, Dioxin) and heavy metals (mercury, lead)
Exceeds contaminant safety standards per CRN monograph and California state law
No trans-fats
Consumption of Omega-3 fatty acids may reduce the risk of coronary heart disease. (FDA evaluated the data and determined that, although there is scientific evidence supporting the claim, the evidence is not conclusive.)
Helps control triglycerides and prevent excessive clotting>
Promotes anti-inflammatory prostaglandins that also encourage dilation of blood vessels
Essential for brain, nerves, cell membranes and blood sugar metabolism
Aids in maintaining normal heart rhythm

AMOUNT TO USE: One teaspoon a day provides 740 mg. of EPA and 475 mg. of DHA. Use one or more teaspoons per day.

SYNERGISTS: Other supplements used as cardiotonics include Vitamin E, CoQ10, magnesium, antioxidants, garlic, ginger, Cayenne pepper, L-carnitine and hawthorn leaf and flower extract.

CAUTIONS: Pregnant and lactating women and people using prescription drugs should consult their physician before taking any dietary supplement. But no cautions have been noted to date for pregnant or nursing women using fish oils, which are often recommended for pregnant and nursing women.

Disclaimer:  These statements have not been evaluated by the FDA. This product is not intended to diagnose, treat, cure or prevent any disease.





--
Get Omega-3 at Vitanet &reg


(https://vitanetonline.com:443/forums/Index.cfm?CFApp=1&Message_ID=1182)
---
Nattokinase Fact Sheet



Date: December 08, 2005 05:14 PM
Author:
Darrell Miller (dm@vitanetonline.com)
Subject: Nattokinase Fact Sheet

Nattokinase Fact Sheet
Neil E. Levin, CCN, DANLA 8/8/05

LIKELY USERS: People seeking to support heart health and healthy circulation.1-6

KEY INGREDIENTS: Nattokinase, an enzyme

STRUCTURE/FUNCTION USE: Nattokinase is an enzyme isolated from Natto, a traditional Japanese fermented soy food. Natto has been consumed safely for thousands of years for its numerous health benefits. More recently, both clinical and non-clinical studies have demonstrated that Nattokinase supports heart health and promotes healthy circulation. Each serving of NOWR Nattokinase provides 2,000 FU (Fibrinolytic Units) to help keep already healthy levels of blood clotting factors within a normal range. 1-6

ADDITIONAL PRODUCT USE INFORMATION & QUALITY ISSUES: An assay of 2,000 FU (Fibrinolytic Units) is equivalent to 160 IU on the Urokinase assay. The FU assay measures Nattokinase activity by using the fibrin plate method and measuring the absorption of released low-molecular weight substances.7 NOW Nattokinase is made from non-GE (non-genetically engineered) bacteria (Bacillus subtilis var. Natto) grown on non-GE soybeans and standardized on a base of non-GE, corn-derived maltodextrin.

SERVING SIZE & HOW TO TAKE IT: Take one vegetarian Vcap once or twice a day between meals (without protein).

COMPLEMENTARY PRODUCTS: Vein SupremeTM, Tru-E Bio ComplexTM, Pycnogenol®, garlic, and Cayenne

CAUTIONS: None.

SPECIFIC: People with blood coagulation disorders or who take anticoagulant ("blood thinning") medications (including aspirin) should consult a physician before use. Do not take if prone to bleeding. Unlike some other brands, NOWR Nattokinase contains no Vitamin K (K1 or K2), which would enhance clotting.

GENERAL: Pregnant and lactating women and people using prescription drugs should consult their physician before taking any dietary supplement. This information is based on my own knowledge and references, and should not be used as diagnosis, prescription or as a specific product claim. Information given here may vary from what is shown on the product label because this represents my own professional experience and understanding of the science underlying the formula and ingredients. When taking any new formula, use common sense and cautiously increase to the full dose over time.

Disclaimer: These statements have not been evaluated by the FDA. This product is not intended to diagnose, treat, cure or prevent any disease.

REFERENCES:

1. Fujita M, Hong K, Ito Y, Fujii R, Kariya K, Nishimuro S (1995) Thrombolytic effect of nattokinase on a chemically induced thrombosis model in rat. Biol Pharm Bull 18(10):1387-1391
2. Sumi H, Hamada H, Nakanishi K, Hiratani H (1990) Enhancement of the fibrinolytic activity in plasma by oral administration of nattokinase. Acta Haematol 84(3):139-143.
3. Suzuki Y, Kondo K, Ichise H, Tsukamoto Y, Urano T, Umemura K (2003) Dietary Supplementation With Fermented Soybeans Suppresses Intimal Thickening. Nutrition 19:261-264.
4. Suzuki Y, Kondo K, Matsumoto Y, Zhao B-Q, Otsuguro K, Maeda T, Tsukamoto Y, Urano T, Umemura K (2003) Dietary supplementation of fermented soybean, natto, suppresses intimal thickening and modulates the lysis of mural thrombi after endothelial injury in rat femoral artery. Life Sci 73:1289-1298.
5. Ito H, Suzuki T (2002) Effect of oral administration of nattokinase extract on blood mobility. Society of Analytical Bio-Sciences 25(4):1-5.
6. An Open Clinical Pilot Study to Evaluate the Safety and Efficacy of Natural Super Kinase as an Add-On Oral Fibrinolytic Agent to Low Molecular Weight Heparin and Anti-Platelets in Acute Ischaemic Stroke. (no authors listed) (2004)
7. Method: J of Agri Food Chem, Vol 48 (2000) P3, 210-213, 216



--
Buy Nattokinase at Vitanet &reg



(https://vitanetonline.com:443/forums/Index.cfm?CFApp=1&Message_ID=1002)
---
Clinical Applications of Herbal Medicine



Date: November 08, 2005 06:29 PM
Author:
Darrell Miller (dm@vitanetonline.com)
Subject: Clinical Applications of Herbal Medicine

Clinical Applications of Herbal Medicine by D. Paul Barney, M.D.
1. Infertility (Damiana Ginseng Blend) (SP-1) – Impotency, Hot flashes, hormonal imbalance, menstrual problems.
2. Arthritis (Devil's Claw Yucca Blend) (SP-2) – Rheumatism, Bursitis, Gout.
3. Respiratory Distress (Pleurisy Root Blend) (SP-3) – Bronchitis, Asthma, Pneumonia, T.B. Cough, Sore Throat, Colds, Hay fever.
4. Skin Disorders (Herbal Skin Blend) (SP-4) – Eczema, Psoriasis, Acne, Rash.
5. Diabetes (Uva Ursi Dandelion Blend) (SP-5) – High Blood Sugar.
6. Water Rentention (Cornsilk Blend) (SP-6) – Edema, Cystitis, Gout.
7-A. Yeast Infection (Goldenseal-witch Hazel Blend) (SP-7A) – Vaginitis.
7-B. Heavy Mentral Flow (Cranesbill Blend) (SP-7B) – Menorrhagia, Menorrhea.
8. Heart Trouble (Hawthorn Motherwort Blend) (SP-8) – Weak heart muscle, Arrythmia, Angina, Short of Breath, Palpitations.
9. High Blood Pressure (Garlic Valerian Blend) (SP-9) – High cholesterol, blood pressure.
10. Pain (White Willow Blend) (SP-10) – Headache, Migraine, Pain for Backache, Inflammation, Spasms, fever.
11-A. Blood Health (Dandelion Yellow Dock Blend) (SP-11A) – Infections, Acne, Gout, Exposure to Toxins.
11-B. Poor Circulation (Cayenne Blend) (SP-11B) – Phlitis, Cold Extremities, Varicose Veins, Diabetes.
12. Constipation (Butternut Cascara Blend) (SP-12) – Constipation.
13. Liver (Dandelion Milk Thistle Blend) (SP-13) – Hepatitis, Jaundice, Alcohol Cirrhosis, Sluggish Bile Flow, Gallstones, Psoriasis.
14. Nervous Tension (Valerian Blend) (SP-14) – Anxiety, Emotional, Fear, Hysteria, Restlessness.
15. Low Energy – Fatigue (Cayenne Ginseng Blend) (SP-15) – Boost Energy, Reduce Fatigue.
15-B. Male Stamina Blend (SP-15b) - Boost Libido.
16. Prostate (Saw Palmetto Blend) (SP-16) – Prostate cancer, Slow Urination.
17. Insomnia (Valerian Hops Blend) (SP-17) – Improve Sleep.
18. Obesity (Chickweed Celery Blend) (SP-18) – Reduce Weight.
19. Glandular & Nervous System Tonic (Goldenseal Gentian Blend) (SP-19) – Support Proper Glandular function and strengthen the nervous system.
20. Gastrointestinal (GI Blend) (SP-20) – Ulcers, Flatulence, Upset Stomach, Colic, Diverticulitis, Gastritis, Irritable Bowel Syndrome.
20-B. Stomach Blend (Mastic gum, Marshmellow) (SP-20b) - Aids in digestion, stomach problems.
21. Infections (Echinacea Goldenseal Blend) (SP-21) – General infections, Flu, Fever, Sore Throat.
22. Caugh & Sore Throat (Bayberry Horehound Blend) (SP-22) – Colds, Bronchial Congestion, Inflammation.
23. Eyes (Eyebright Blend) (SP-23) – Eyestrain, Infection, Conjunctiuits, Dry/Inflamed.
24. Parasites – Worms (Garlic Black Walnut Blend) (SP-24) – Reduce Worms in colon.
25. Environmental (Algin Blend) (SP-25) – Pollution, Heavy metal, Recovery from illness.
26. Thyroid (Kelp Blend) (SP-26) – High, Low, Goiter.
27. Digestion (Papaya Peppermint Blend) (SP-27) – Dyspepsia, Colic, Gas, Heartburn, Antibiotic use, Pancreatic Insufficiency, Dependence on Laxatives.
28. Health & Body Tonic (Sarsaparilla Ginseng Blend) (SP-28) – Stress, Malaise, Fatigue, System Imbalances, Debilities.
29. Degenerative Disorder (Red Clover Blend) (SP-29) – Cancer, Addisons, Skin, Rheumatism.
30. Mental Stamina (Peppermint Ginseng Blend) (SP-30) – Memory Loss, Dementia, Poor Concentration.
31. High Cholesterol (Apple Pectin & Herbs Blend) (SP-31) – Control Cholesterol.
32. Hemorrhoids (Aloe witch Hazel Blend) (SP-32) – Phlebitis, Periodontal Swelling.
33. Allergy (Clay &Herbs Blend) (SP-33) – Hay Fever, Allergies.
34. Healing (Horsetail-Plantain Blend) (SP-34) – Ulcers, Broken Bones, Cuts, Wounds, Lacerations.
35. Low Blood Sugar (Licorice Gota Kola Blend) (SP-35) – Hypoglycemia.
36. Motion Sickness (Ginger Blend) (SP-36) – Nausea, Upset Stomach, Poor Digestion, Morning Sickness.
37. Antioxidants (Antioxidant Herb Blend) (SP-37) – Scavenge free radicals.
38. Hair (Herbal Hair Nutrients Blend) (SP-38) – Feed your Hair.
39. Depression (St. John's Wort Blend) (SP-39) – Anxiety, Chronic Fatigue, Mononucleosis.
40. Immune Deficiency (Astragalus Blend) (SP-40) – Weakness, Chronic Disease, AIDS.


--
Solaray SP Blends at Vitanet &reg


(https://vitanetonline.com:443/forums/Index.cfm?CFApp=1&Message_ID=925)
---
8 Steps for Relieving Back Pain



Date: August 02, 2005 02:02 PM
Author:
Darrell Miller (dm@vitanetonline.com)
Subject: 8 Steps for Relieving Back Pain

1. POSTURE. Don't sit in the same position too long. Distribute your weight between your feet when standing. Always align your shoulders and head with your torso. Carry weight mostly with your legs and keep any held objects close to the body.
2. HERBAL RUBS. For muscle spasms, rub a mix of lobelia, myrrh and cramp bark extracts with a touch of Cayenne into your back. They will act as muscle relaxants and pain relievers. Rub into aching area as needed. This mixture stores for approximately two years.
3. DEEP BREATHING. When you experience pain, your breathing becomes shorter and your muscles are more tense. Breathing deeply allows more oxygen to arrive to the affected area, helping it heal more quickly. Lie on your back, close your eyes and slowly breathe in and out as deeply as you can. Visualize your body expanding and closing and the oxygen moving through your body to the muscles in pain. Continue this for 20–30 minutes.
4. MSM. MSM is a sulphur compound that can relieve pain associated with muscle cramps. It works by interrupting pain impulses heading to the brain. By taking 1,000 mg three times a day for one to six weeks, you should see marked improvement.
5. HEALTHY DIET. The food you eat affects every tissue cell in your body. Eat more fiber and drink more water. Limit your consumption of coffee, soda and other stimulants (they have an unnatural effect on the nervous system, which can lead to muscle disfunction). If you are overweight, you are adding extra strain on your back—a diet would be beneficial.
6. YOGA. Yoga is an excellent way to relieve muscle tension and promote strength and relaxation. Even trying two yoga poses daily should alleviate some back pain.
7. MAGNETS. A growing number of health professionals believe that magnets can help relieve back pain. Magnets reportedly encourage blood flow and reduce inflammation. In a recent study on the benefits of magnets on post-polio patients, magnets were found to reduce back pain by up to 75 percent.
8. MENTAL REFOCUSING. Often physical pain associated with the back is only part of the problem. Repressed emotions and stress, say some researchers, can trigger physical responses in the body. By focusing on the cause of your pain (i.e., daily stresses and problems, rather than the pain itself ), you can alleviate some of its symptoms.


--
Vitanet &reg


(https://vitanetonline.com:443/forums/Index.cfm?CFApp=1&Message_ID=719)
---
Natural Health for a Healthy Heart



Date: July 13, 2005 09:17 AM
Author:
Darrell Miller (dm@vitanetonline.com)
Subject: Natural Health for a Healthy Heart

Natural Health for a Healthy Heart
Cardiovascular disease is on the rise. Heart disease, stroke, and related disorders kill more Americans than any other ailments combined. In 1990 approximately one million Americans died form cardiovascular disease. Arteriosclerosis (hardening of the arteries) is the leading cause of heart attacks and strokes. Fat and cholesterol accumulate around the heart and inner walls of the arteries. This causes blood flow to slow and blood pressure to rise. Blood clotting is also a problem when the arteries are clogged which, if a clot breaks loose, can cause strokes or heart attacks according to where they end up. Heart disease is usually advanced before a problem arises. Prevention should be the first goal.
Heart disease is much less common in "primitive" societies. This is due in part to the lifestyle and diet choices of Americans. Diet is viewed as the most important factor in heart related disorders. An increased intake of sugar, refined flour and simple carbohydrates may also be contributing factors. Other risk factors include a family history of heart disease, cigarette smoking, high blood pressure, type A personality, stress, diabetes, obesity, high blood cholesterol levels, physical inactivity and coronary artery disease. Changes must be made in diet and life-style in order to prevent heart disease.
DIET
Following a diet low in animal fat and refined sugars but high in fiber is highly recommended. Whole grains, almonds, fresh fruits and vegetables, a variety of legumes, skinless turkey, chicken and fish should be the main dietary elements. Brown rice, garlic, onions, olive oil, raw fruits and vegetables, sprouts, asparagus, apples, bananas, beans, buckwheat, seeds, whey powder, and yogurt are especially good for the heart. Avoid caffeine, alcohol, red meat, refined carbohydrates, and white flour. Limit intake of dairy products which contain high amounts of fat. Homogenized dairy products contain an enzyme called xanthine oxidase which is believed to cause artery damage and could lead to arteriosclerosis. Use olive oil and canola oil when using fat. Avoid palm oil, coconut oil, peanut oil and cottonseed oil.
SUPPLEMENTS
Choline, inositol and lecithin: These act as fat emulsifiers in the bloodstream and can help prevent plaque buildup.
Chromium: Chromium is known for recent studies linking it to a reduced risk of heart disease. It may help prevent plaque buildup in the arteries. Low levels of chromium are thought to be a risk factor for developing heart disease. It also may help increase the beneficial HDL cholesterol and aid in lowering the LDL cholesterol.
Coenzyme Q10: This can help oxygenate the heart muscle helping to prevent additional heart damage. Coenzyme Q10 can help the body break down fatty acids converting them to energy. This is often lacking in individuals with heart problems. Essential Fatty Acids: These can help prevent hardening of the arteries by preventing the blood cells from clumping together and forming clots. They also help with the assimilation of fat soluble vitamins.
Germanium: Germanium has been found to lower high blood pressure and improve circulation in the body. Calcium and Magnesium: Both of these minerals contribute to the muscular contraction and relaxation of the heart. They are essential for the proper function of the heart muscle and maintaining normal heart rhythm and blood pressure. Low levels of calcium have been linked to high blood pressure.
L-Carnitine: This is an amino acid that can help the heart by reducing fat levels in the blood. Vitamin C with bioflavonoids: Vitamin C helps prevent blood clots and strengthens the capillary and blood vessel walls. It may help prevent high blood pressure, arteriosclerosis, lower cholesterol, repair arterial walls, and contribute to reversing heart disease.
Vitamin E: Vitamin E is well known for its beneficial effect on the heart. Selenium: Low levels of selenium have been associated with heart disease.
HERBS
Hawthorn: This herb is great for cardiovascular health. Garlic: Garlic is one of the most studied herbs for cardiovascular health. Several recent studies link garlic to lower incidence of cardiovascular disease.
Cayenne: This is also known as capsicum and is beneficial on circulation and cleaning and nourishing the blood vessels.
Ginkgo: Ginkgo relaxes the blood vessels and improves the flow of blood even in constricted arteries. Rosemary Tea: This is a traditional heart tonic that helps to promote circulation and lower blood pressure. Chinese Mushroom (auricularia polytricha): This is a natural blood thinner.
EXERCISE:
It is important to include exercise in the daily routine. Aerobic exercise is known to help improve the heart1s pumping ability, reduce serum cholesterol levels, decrease the risk of heart disease, and reduce the risk of high blood pressure as well as many other ailments. Exercising an average of three to five days a week for thirty minutes will benefit the body. Actually any amount of exercise is beneficial for the body, so try and do something each day.
REDUCE STRESS:
Include relaxation techniques to reduce stress. Stress can increase the risk of heart disease. Stress releases adrenaline which causes the heart to work harder. If you feel resentment, fear or anger, find ways to deal with these in a positive way. Pursuit serenity and peace in life. Exercise, self hypnosis, biofeedback, meditation, yoga and prayer can all help develop inner peace.

--
Vitanet &reg


(https://vitanetonline.com:443/forums/Index.cfm?CFApp=1&Message_ID=598)
---
HERBAL FIRST AID KIT



Date: July 11, 2005 09:44 PM
Author:
Darrell Miller (dm@vitanetonline.com)
Subject: HERBAL FIRST AID KIT

HERBAL FIRST AID KIT
It is important to know the area where you will be going to determine plants that will be available in case they are needed and access to emergency help if necessary. The herbal first aid kit is meant to be used for minor conditions that may occur while traveling. Any serious condition should be seen by a health care professional. Gathering herbs along the trail can be fun as well as useful. Simple plant remedies can be brought along in the first aid kit. Major injuries require immediate medical attention by a professional. Minor problems can often be taken care of with simple herbal remedies. Supplies can be obtained from the local health food store or by collecting plants locally.
Along with the herbs, a few supplies should be part of the kit available at the local drugstore or market.

1. scissors
2. thermometer
3. band aids of all sizes
4. gauze
5. tweezers
6. blister kit
7. needle
8. moleskin for blisters
9. adhesive tape
10. first aid instruction manual
11. herbal first aid manual
ALOE VERA: Aloe is great for minor skin abrasions, burns and as a natural laxative. It is excellent to soothe and repair damage from a sunburn. Aloe can be applied to stings and bites to soothe and heal.
TEA TREE OIL: Tea tree oil is a natural antiseptic and contains many antibacterial, antifungal and antiviral properties. It helps to speed the healing process and is excellent to apply externally on wounds to promote healing and prevent infection. It is also a natural bug repellent and can soothe and promote healing after bites and stings.
ECHINACEA: One of the most often used herbs, echinacea is useful for pre venting infection by stimulating the immune function. It can be found in herbal salve preparations and applied directly to the wound. A salve can also be applied to skin irritations from contact with poison ivy or oak. LAVENDER: Lavender is a natural bug repellent and can be applied topically to bites and stings.
GINGER: Ginger root is excellent for an upset stomach. It is effective when used to combat motion and altitude sickness. Studies have found ginger to be just as effective when treating motion sickness due to riding in the car, boating or flying in and airplane, as over the counter remedies which often have side effects such as drowsiness. Ginger can be made into a tea or taken in capsule form. ARNICA: Arnica can be applied externally to areas of bruising and swelling, but not to broken skin. It can help to reduce inflammation.
PLANTAIN: A poultice of plantain can help reduce inflammation when applied to the affected area. It can also help with bites, stings, scratches and cuts. GARLIC: Along with being a natural antibiotic to help prevent infection, garlic also helps to keep mosquitoes away. They don't seem to like the scent of garlic. Capsules or pills should be taken internally.
Cayenne (CAPSICUM): This is effective for both internal and external bleeding. Externally, apply pressure and raise affected area. Sprinkle Cayenne powder over the wound. MINT: Mint leaves, often found growing in the wild, can be made into a tea to help with digestion and calm the nerves. Some members of the mint family include peppermint, spearmint, catnip and horsemint.
FEVERFEW: This daisy like plant found growing in the wild, can help with migraine headaches and inflammation.
Chew the leaves, make into a tea or take in capsule form. Some have developed mouth irritations from chewing the leaves.
Tea Tree Oil Fights Staph Infection
There is much concern regarding the overuse of antibiotics leading to drug resistant strains of bacteria. Some forms of bacteria are difficult to control as they change form. Tea tree oil holds promise as an effective treatment for inactivating Staphylococcus aureus.
A study reported in the Journal of Antimicrobial Chemotherapy, (1995; 35: 421-45), and lead by Dr. C. F. Carson, researched tea tree oil at the University of Western Australia. The results were significant. Tea tree oil successfully inactivated the staph bacteria which was resistant to methicillin, a salt of penicillin. It is a versatile substance with a broad spectrum of capabilities. It is generally used topically.
Blueberries for Health
Blueberries are packed full of nutritional value. A study published in the Food and Nutrition Re s e a rch Br i e f s , January, 1997, found that two-thirds of a cup of blueberries had more antioxidants than the recommended daily amounts of vitamins E and C. Blueberries were followed by Concord grape juice, strawberries, kale and spinach in their antioxidant content.
Antioxidants are an important part of optimal health. They protect the body from free radical damage which can lead to a variety of conditions such as aging, cancer, heart disease and other diseases. Adding blueberries could aid in p rotecting the body and strengthening the immune response.
Worldwide Concern About Antibiotic Overuse
A recent report called for doctors throughout the world to be careful in administering antibiotics needlessly. Overuse of antibiotics has lead to germ mutations resistant and untreatable with current antibiotics. Pediatricians in the United States have received a brochure from the American Academy of Pediatrics urging them to take precautions before prescribing. Antibiotics are not always the answer as they do not work on viral infections which cause the common cold, sore throats and some ear infections. Staphylococcus aureus is one example of an antibiotic resistant strain. Over 90 percent of this staph strain are resistant to penicillin and other antibiotics. And other bacteria are also developing a resistance to antibiotic therapy. Save antibiotics for conditions that require their use.
Aloe Vera, Woodland Health Series
Aloe vera is one of the most widely used plants for medicinal purposes. It has been used for over 4,000 year for its therapeutic benefits. Aloe Vera, a pamphlet written by Deanne Tenney, offers valuable information and up to date research on the aloe vera plant.
The benefits of the aloe plant are truly amazing. It has been used to treat burns, radiation burns, skin disorders, wounds, scratches, sunburn, dermatitis, constipation, digestion, ulcer, kidney stones, bacterial and viral infections, and to relieve pain. It is widely used for skin disorders, but its benefits go far beyond the skin.
As a natural home remedy, there are few plants more valuable than the aloe. It is a simple and easy way to treat minor injuries. The plant contains antiseptic, antiviral, antibacterial, anesthetic and tissue healing properties. The Aloe Vera pamphlet offers historical as well as modern uses for this ancient plant. Aloe Vera is available through Woodland Publishing.
Tea Tree Oil, Woodland Health Series
Tea tree oil is derived from the leaves of the Melaleuca alternifolia, a shrub-like tree found in Australia. It contains significant medicinal value and beneficial properties. Another pamphlet in the Woodland Publishing Health Series, Tea Tree Oil offers historical uses as well as current scientific information.
The essential oil of the tea tree leaves is one of the most powerful essential oils. It is used extensively in Australia, and popularity is growing throughout the world. It contains antibacterial, antiviral, and antifungal properties helping to prevent and heal infection.
Tea tree oil has been used successfully for many conditions such as athlete's foot, acne, burns, warts, vaginal yeast infections, ringworm, skin rashes, herpes, cold sores, canker sores, insect bites and in preventing infection to name a few. Tea tree oil is a natural alternative that can be used effectively for extended periods of time without.


--
Vitanet &reg


(https://vitanetonline.com:443/forums/Index.cfm?CFApp=1&Message_ID=574)
---
Gentle Giant Glycinate - Calcium / Magnesium Glycinate 1:1 ratio



Date: July 11, 2005 01:06 PM
Author:
Darrell Miller (dm@vitanetonline.com)
Subject: Gentle Giant Glycinate - Calcium / Magnesium Glycinate 1:1 ratio

Gental Giant Glycinate
as you know, minerals come in many forms. Glycinate is the body-friendly gental giant you've been searching for. Calcium and Magnesium Glycinate are fully reacted chelates of calcium and magnesium with the amino acid glycine. Cal Mag Glycinate 1:1 provides 500mg of each mineral in an ActiSorb Base of enhanced absorption.
Cal Mag Glycinate 1:1 Your Body will thank you,
Actisorb &reg Base: (Bioperine [black pepper extract], Ginger root extract, Rosemary Leaf extract, Turmeric root extract, Cayenne extract)


--
Vitanet &reg


(https://vitanetonline.com:443/forums/Index.cfm?CFApp=1&Message_ID=567)
---
Heart Health - Heart-Healthy Herbs & Tonics



Date: June 30, 2005 09:39 AM
Author:
Darrell Miller (dm@vitanetonline.com)
Subject: Heart Health - Heart-Healthy Herbs & Tonics

Heart Health By Ellen J. Kamhi, Ph. D. with Dorie Greenblatt Heart attacks and other circulatory problems head the list of modern day health threats. Care of the heart includes proper diet, exercise and effective handling of stress. An ideal way to provide nourishing support to the heart and related organs is through the use of herbs. Herbs have been used throughout history as part of a heart-healthy program. (Note that the well-known prescription heart medication, digitalis, was originally extracted from the herb Foxglove.) They provide a wide range of medicinal benefits not only for the heart, but for heart-supportive organs and related body systems as well. Herbs help the heart in several ways. Some are "tonics" for the heart and cardiovascular system. Others specifically aid with circulation. In addition, many herbs contain relaxing properties, which help decrease the negative effects of stress. As we frequently see in the herbal kingdom, there is often an overlap of therapeutic benefits between herbs, ultimately benefiting the user! Furthermore, combining herbs can have a more powerful or synergistic effect – meaning that the blend of two or more herbs is even more beneficial than the actions of any single herb!
Heart Tonics
A tonic herb is one that aids the body in a non-specific, balancing fashion, usually over a long period of time. Traditional Chinese Medicine considers tonics to be the most important class of herbal remedies, often called "superior" medicine.
First and foremost of the heart tonics is the European herb, Hawthorn, traditionally used in England to decorate the maypole. Hawthorn has a normalizing effect upon the heart, improving cellular metabolism while strengthening the heart's contractions, thereby improving the rate of blood flow throughout the body. It also helps maintain the integrity of the venal and arterial walls, as well as exhibiting anti-inflammatory and anti-oxidant properties. Hawthorn is without a doubt the best long term heart tonic, useful for a variety of imbalances and for maintaining overall cardio-vascular health. An ideal formula for Hawthorn is Nature's Answer®'s Hawthorne Berry, Leaf and Flower liquid herbal extract supplement (alcohol- free, organic alcohol).
Other herbs offering tonic actions to the heart include Astragalus and Dong Quai, especially when used together. Well-known as an immune tonic, Astragalus has been used traditionally to support the heart, and is considered one of the "superior" Chinese herbs. Its properties help lower blood pressure while increasing endurance. Astragalus's ability to stimulate the body's circulation is further enhanced when combined with Dong Quai, an herb traditionally used as a "blood builder". Nature's Answer® offers both herbs in alcohol-free and organic alcohol liquid herbal extract forms.
Any discussion of support for the heart would be inadequate without mentioning the essential and nourishing benefits of bio-flavonoids. Bio-flavonoids have the specific ability to regulate the permeability of capillaries and increase the strength of capillary walls. They are powerful anti-oxidants and free radical scavengers. Nature's Answer® offers an outstanding bio-flavonoid formula -- Bio-Flavonoids & Rose Hip (organic alcohol), a truly tangy and delicious liquid supplement.
Other Heart-Healthy Herbs
Cayenne (a hot red pepper), has a long history of use to support the heart in many cultures. Best known as a potent circulatory stimulant (making it very useful for cold hands and feet), Cayenne strengthens the heart, arteries and capillaries. This herb is added to many formulas to act as a "carrier" herb, which helps deliver active constituents to the body. Nature's Answer®'s Cayenne liquid herbal extract formula (organic alcohol) is a powerful supplement for Cayenne support. Another overlooked herb for the heart is Cactus Grandiflorus found in Nature's Answer®'s Cactus Grandiflorus liquid herbal extract supplement (organic alcohol); (new name: Night Blooming Cactus Formula). This herb, also called Cereus Grandiflorus, is a cactus flower extract that is useful to strengthen a weak heart and regulate irregular heartbeats.
Ginkgo Biloba, an herb well-recognized for its support of brain functions, has applications in maintaining the cardio-vascular system. It acts as both an anti-oxidant and circulatory stimulant. Ginkgo Biloba increases circulation, especially to the small venules and arterioles, including those which nourish the heart directly. An exceptional supplement featuring Ginkgo Biloba would be Nature's Answer®'s Ginkgo Leaf liquid herbal extract formula (alcohol-free, organic alcohol).
Ideal Stress Reducers
Linden or lime blossom, another herbal remedy from Europe, provides nutritional support for the cardio-vascular system with a relaxing action on the arteries of the heart. Linden is useful with muscular tension and tension headaches as well. This makes it an excellent herb for heart difficulties relating to stress or anxiety, such as hypertension. You can find this herb in Nature's Answer®'s Linden Flower liquid herbal extract (organic alcohol). Motherwort, as found in Nature's Answer®'s Motherwort liquid formulation (organic alcohol), is yet another herb that has a long history of use for the heart. As a relaxing nervine, it may be particularly helpful in situations where anxiety or tension may affect the pulse.
As stated earlier, herbs used in combination can have a more synergistic, or powerful effect than when used alone. Nature's Answer® offers an array of outstanding combination formulas for heart support. One such product is called Hawthorne CT (alcohol-free; new name: CardioNutriv™), a unique liquid herbal extract featuring Hawthorn, Linden and Cayenne herbs. TenseEase™(alcohol-free) is a second formula that blends Hawthorn and Linden with other stress relieving herbs.
As you see, liquid herbal extracts can be wonderful natural adjuncts to your program of sensible eating and exercise. Nature provides many useful herbs to support, nourish and protect the heart, heart-supportive organs and related body systems. Ultimately, remember to smile, relax and breathe deeply -- it'll do you and your heart a world of good!
These statements have not been evaluated by the FDA. These products are not intended to diagnose, treat, cure or prevent any disease.

--
Vitanet &reg


(https://vitanetonline.com:443/forums/Index.cfm?CFApp=1&Message_ID=543)
---
Echinacea - Choosing The Ideal Immune Support



Date: June 30, 2005 09:27 AM
Author:
Darrell Miller (dm@vitanetonline.com)
Subject: Echinacea - Choosing The Ideal Immune Support

Echinacea By Ellen J. Kamhi, Ph. D. with Dorie Greenblatt Echinacea, pronounced ek-i-NAY-see-a, is one herb that has become a "household" name in the 1990's. Many refer to it as "Purple Cone Flower" because of its large purple daisy petals, which contain a hard and spiny center cone. These spines probably give the plant its name, since sea animals with spines are called "echinoderms". Echinacea is indigenous to the U.S., and can be found both growing wild in many areas as well as in cultivated gardens. There are actually nine different species of the plant; two are most popular as remedies: Echinacea angustifolia and Echinacea purpurea. Echinacea has a long history of use by Native Americans, who have utilized the herb for a wide variety of treatments ranging from stings, poisoning, toothaches and swollen glands to colds and sore throats. It has also been touted as an ideal natural remedy for snake bites. In particular, the benefit of Echinacea as a treatment for snake bites brought national attention to the herb in the last half of the 1800's. Dr. H.F.C. Meyer of Pawnee City, Nebraska first tried to interest Eclectic Physicians (doctors who used natural medicines) to use Echinacea as an herbal remedy for snake bites by volunteering to be bitten by a rattlesnake to prove its effectiveness. Although his dramatic offer was rejected, his enthusiasm and concerted efforts led to renewed interest and investigative studies on Echinacea, resulting in the herb's emergence as one of the most popular natural plant therapies by the turn of the century.
Extensive studies on Echinacea's medicinal properties continue to mirror the earlier usages of the herb as experienced by indigenous people. In fact, Echinacea is part of the official materia medica listed in the German Commission E. Monographs, a universally recognized publication reputed to be the official information authority on herbal medicines. The Commission lists a number of medicinal applications for Echinacea as an ideal treatment for such conditions as colds, chronic infections of the respiratory tract and lower urinary tract ailments, as well as topically for chronic ulcerations and slow healing wounds.
Echinacea has been shown to be a potent immune system stimulant. Nature's Answer® offers an outstanding Echinacea fluid herbal extract formula in a unique blend that contains both Echinacea angustifolia root and Echinacea purpurea whole plant. Fluid extracts that feature both whole plant and root parts in the formula insure that the highest levels of the whole herb's active constituents are maintained. A further advantage to this kind of supplement lies in its delivery system– liquids are faster to absorb and easier to assimilate by the body than tablets or capsules. Nature's Answer®'s Echinacea formulas are available in either alcohol-free or organic alcohol forms. In addition, the alcohol-free supplements are also offered in a tasty grape or tangy orange flavor.
Two popular blends featuring Echinacea with other supportive herbs are Immune Boost™ and Re-Zist™. Immune Boost™ combines Echinacea with Wild Indigo and Maitake Mushroom. Re-Zist™ contains Echinacea, Goldenseal, Wild Indigo, Cayenne and Myrrh for potent support.
Echinacea is also recognized for its ability to enhance the resistance of cells to viruses, especially when used after cells have been exposed to colds and flus. As a preventative, formulas such as Nature's Answer®'s Echinacea/Goldenseal (alcohol-free, organic alcohol) are ideal. This is an excellent supplement for soothing sore throats and helping to shrink swollen glands. An added benefit to the formula is the presence to berberine, the active ingredient in Goldenseal, which provides further wellness enhancement.
Many studies have focused on Echinacea's possible use for ailments such as psoriasis and early rheumatoid arthritis. The herb also acts as an overall anti-inflammatory tonic. Nature's Answer®'s Blood Support™ (alcohol-free) combines Echinacea with Dandelion, Licorice and other herbs for an anti-inflammatory effect. Allertone™ (alcohol-free) blends Echinacea with Mullein Leaf to help support the respiratory and sinus areas.
Most herbal practitioners suggest using Echinacea for short-term periods. There has been evidence to suggest that the herb loses its effectiveness when used over longer periods of time. Also, in the case of autoimmune illnesses, some people believe Echinacea may OVER-stimulate the immune system, although there is no solid research to back this contention. Echinacea is probably most effective if used in frequent doses for 5-7 days at the early onset of symptoms. It may also serve as a preventative during periods after known exposure or during extra stress, taking it two to three times a day every other or every third day. The German Commission E lists no known drug interactions or side effects with Echinacea. It is indeed one of the safest and most effective herbs for natural immune support today.
Echinacea seems well suited to life in the 90's with all the stresses upon our immune systems. Its importance and effectiveness as an immune stimulant is as true today as it was in 1927 when Dr. Liebstein stated:
"Nature has probably destined Echinacea to be used for remedial purposes only, as a sustainer of vitality, an organizer of the defensive powers of the system, to such an extent as to be justly crowned the greatest immunizing agent in the entire vegetable kingdom...." written in 1927 by Dr. A. M. Liebstein (Foster, 1991)
These statements have not been evaluated by the FDA. These products are not intended to diagnose, treat, cure or prevent any disease.

--
Vitanet &reg



(https://vitanetonline.com:443/forums/Index.cfm?CFApp=1&Message_ID=539)
---
ENDNOTES



Date: June 23, 2005 11:50 AM
Author:
Darrell Miller (dm@vitanetonline.com)
Subject: ENDNOTES

ENDNOTES

1 G.A. Cordell and O.E. Araujo, "Capsaicin: Identification, nomenclature, and pharmacotherapy." Ann. Pharmacother. 27: 1993, 330-336.
2 A.Y. Leung. Encyclopedia of Common Natural Ingredients used in Food. (John Wiley and Sons, New York: 1980.
3 Cordell, 330-36.
4 J.J. Jang, D.E. Defor, D.L. Logsdon and J.M. Ward. "A 4-week feeding study of ground red chile (Capsicum annuum) in male mice." F o o d - C h e m - T o x i c o l . S e p t . 1992 30 (9): 783-7.
5 John R. Christopher. Capsicum. (Christopher Publications, Springville, Utah: 1980), 27.
6 Jack Ritchason. The Little Herb Encyclopedia, 3rd ed. (Woodland Publishing, Pleasant Grove, Utah: 1994), 44.
7 Christopher, 4.
8 Juliette Bairacli-Levy. Common Herbs for Natural Health. (Schocken Books, New York: 1974), 41-43.
9 Charles B. Heiser. Nightshades. (W.H. Freeman, San Francisco: 1969), 18.
10 Lenden H. Smith, M.D., E.P. Donatelle, M.D., Vaughn Bryant, Ph.D. et al. Basic Natural Nutrition. (Woodland Books, Pleasant Grove, Utah: 1984), 157.
11 J. Jurenitsch et al. "Identification of cultivated taxa of Capsicum: taxonomy, anatomy and composition of pungent principle." Chemical Abstracts. 91 July 30, 1977: 35677g.
12 Daniel B. Mowrey. The Scientific Validation of Herbal Medicine. (Keats Publishing, New Canaan, Connecticut: 1986), 159.
13 Ibid., 208-09.
14 Michael T. Murray. The Healing Power of Herbs, 2nd ed. (Prima Publishing, Prima, California: 1995), 71.
15 J. De Lille and E. Ramirez. "Pharmacodynamic action of the active principles of chile (capsicum annuum L.) Anales Inst. Biol. 1935: 6, 23-37. See also C.C. Toh, T.S. Lee et al. "The pharmacological actions of capsaicin and its analogues." B r i t i s h Journal of Pharmacology. 1955: 10, 175-182.
16 N.A. Castle. "Differential inhibition of potassium currents in rat ventricular myocytes by capsaicin." Cardiovasc-Res. Nov. 1992, 26 (11): 1137-44.
17 Murray, The Healing Power of Herbs, 72.
18 Ritchason, 46.
19 T. Kawada, et al. "Effects of capsaicin on lipid metabolism in rates fed a high fat diet." Journal of Nutrition. 1986: 116, 1272-78. See also J.P. Wang, et al. "Antiplatelet effect of capsaicin." Thrombosis Res. 1984: 36, 497-507, and S. Visudhiphan, et al. "The relationship between high fibrinolytic activity and daily capsicum ingestion in Thais." American Journal of Clinical Nutrition. 1982: 35, 1452-58.
20 K. Sambaiah and N. Satyanarayana. "Hpocholesterolemic effect of red pepper and capsaicin." Indian Journal of Experimental Biology. 1980: 18, 898-99. See also M.R. Srinivasan, et al. "Influence of red pepper and capsaicin on growth, blood constituents and nitrogen balance in rats." Nutrition Reports International. 1980: 21 (3): 455-67.
21 Mowrey, 12.
22 Ibid.
23 Toh, 175-182.
24 Mowrey, 12.
25 Ibid., 19-20.
26 Louise Tenney. The Encyclopedia of Natural Remedies. (Woodland Publishing, Pleasant Grove, Utah: 1995), 42. See also Peter Holmes. The Energetics of Western Herbs. (Artemis Press, Boulder: 1989), 322.
27 Y. Lee, et al. "Flavonoids and antioxidant activity of fresh pepper (Capsicum annuum) cultivars." Journal of Food Science. May 1995: 60 (3): 473-76. See also L.R. Howard, et al. "Provitamin A and ascorbic acid content of fresh pepper cultivars (Capsicum annuum) and processed jalapenos." Journal of Food Science. M a r c h , 1994: 59 (2): 362-65.
28 J.J. Espinosa-Aguirre, et al. "Mutagenic activity of urban air samples and its modulation by chile extracts." Mutat-Res. Oct. 1993: 303 (2): 55-61.
29 Ibid.
30 Howard, 362-65.
31 Z. Zhang, S.M. Hamilton, et al. "Inhibition of liver microsomal cytochrome P450 activity and metabolism of the tobacco-specific nitrosamine NNK by capsaicin and ellagic acid." Anticancer-Res. Nov-Dec. 1993: 13 (6A): 2341-46.
32 C.H. Miller, Z. Zhang, et al. "Effects of capsaicin on liver microsomal metabolism of the tobacco-specific nitrosamine NNK." Cancer-Lett. Nov. 30, 1993: 75 (1): 45- 52.
33 Murray, The Healing Power of Herbs, 71.
34 Cordell, 330-36. See also Murray, The Healing Power of Herbs, 70-71.
35 Murray, The Healing Power of Herbs, 72.
36 C.P.N. Watson, et al. "The post-mastectomy pain syndrome and the effect of topical capsaicin." Pain. 1989: 38, 177-86. See also C.P.N. Watson and R.J. Evans. "The post-mastectomy pain syndrome and topical capsaicin: A randomized trial." Pain. 1992: 51, 375-79.
37 Murray, The Healing Power of Herbs, 73.
38 Watson, 177-86.
39 C. Nelson. "Heal the burn: Pepper and lasers in cancer pain therapy." Journal of the National Cancer Institute. 1994: 86, 1381.
40 Ibid.
41 "The capsaicin study group: Effect of treatment with capsaicin on daily activities of patients with painful diabetic neuropathy." Diabetes Care. 1992: 15, 159-65. See also R. Tanden, et al. "Topical capsaicin in painful diabetic neuropathy. Effect on sensory function." Diabetes Care. 1992: 15, 8-14, K.M. Basha and F.W. Whitehouse. "Capsaicin: A therapeutic option for painful diabetic neuropathy." Henry Ford Hospital Medical Journal. 1991: 39, 138-40, and M.A. Pfeifer, et al. "A highly successful and novel model for treatment of chronic painful diabetic peripheral neuropathy." Diabetes Care. 1993: 16, 1103-15.
42 R. Tanden, et al. "Topical capsaicin in painful diabetic neuropathy: controlled study with long- term follow-up." Diabetes Care. Jan. 1992: 15 (1): 8-14.
43 Ibid.
44 J.E. Bernstein, et al. "Topical capsaicin treatment of chronic post-herpetic neuralgia (shingles) with topical capsaicin. A preliminary study. Journal of American Academy of Dermatologists. 1987: 17, 93-96. See also Murray, The Healing Power of Herbs, 72.
45 Sid Kircheimer. The Doctor's Book of Home Remedies. (Rodale Press, Emmaus, Pennsylvania: 1993), 228.
46 Murray, The Healing Power of Herbs, 74.
47 G.M. McCarthy and D.J. McCarty. "Effect of topical capsaicin in therapy of painful osteoarthritis of the hands." Journal Rheumatol. 1992: 19, 604-07. See also C. L Deal, et al. "Treatment of arthritis with topical capsaicin: A double blind trial." Clinical Therapy. 1991: 13, 383-95.
48 Murray, The Healing Power of Herbs, 74.
49 Kircheimer, 14.
50 Murray, The Healing Power of Herbs, 74.
51 Michael T. Murray, N.D. and Joseph Pizzorno, N.D. Encyclopedia of Natural Medicine. (Prima Publishing, Rocklin, California: 1991), 419.
52 J. Y. Kang, et al. "The effect of chile ingestion of gastrointestinal mucosal proliferation and azoxymethane-induced cancer in the rat." Journal of Gastroenterology- Hepatol. Mar-Apr. 1992: 7 (2): 194-98.
53 K. G. Yeoh, et al. "Chile protects against aspirin-induced gastroduodenal mucosal injury in humans." Dig-Dis-Sci. Mar. 1995: 40 (3): 580-83.
54 Ibid.
55 Ibid.
56 L. Limlomwongse, et al. "Effect of capsaicin on gastric acid secretion and mucosal blood flow in the rat." Journal of Nutrition. 1979: 109, 773-
77. See also T. Kolatat and D. Chungcharcon. "The effect of capsaicin on smooth muscle and blood flow of the stomach and the intestine." Siriraj Hospital Gazette. 1972: 24, 1405-18, O. Ketusinh, et al. "Influence of capsaicin solution on gastric acidities." A m e r i c a n Journal of Proceedings. 1966: 17, 511-15, and Mowrey, 48.
57 Mowrey, 48 and Limlomwongse, 773-77.
58 M. Horowitz, et al. "The effect of chile on gastrointestinal transit." Journal of Gastroenterology-Hepatol. Jan-Feb, 1992 7 (1): 52-56.:
59 Christopher Hobbs. "Cayenne, This Popular Herb is Hot." Let's Live. April 1994: 55.
60 V. Badmaev and M. Majeed. "Weight loss, the Ayurvedic system." Total Health. Aug, 1995: 17 (4): 32-35.
61 Murray, The Healing Power of Herbs, 75.
62 C.N. Ellis, et al. "A double-blind evaluation of topical capsaicin in pruritic psoriasis." Journal of the American Academy of Dermatology. 1993: 29 (3): 438-42.
63 Murray, The Healing Power of Herbs, 75.
64 S. Marabini, et al. "Beneficial effect of intranasal applications of capsaicin in patients with vasomotor rhinitis." Eur Arch-Otorhinolaryngol. 1991: 248 (4): 191-94.
65 Ibid.
66 Mowrey, 242.
67B. Dib. "Effects of intrathecal capsaicin on autonomic and behavioral heat loss responses in the rat. Pharmacol Biochem Behav. 1987: 28, 65-70.
68 Murray, The Healing Power of Herbs, 72.
69 Christopher, 31.
70 M. Ponce, et al. " In vitro effect against giardia of 14 plant extracts." Rev-Invest-Clin. Sept- Oct. 1994: 46 (5): 343-47.
71 Ibid.
72 Humbart Santillo. Natural Healing with Herbs. (Hohm Press, Prescott, Arizona: 1993), 100.
73 Daniel B. Mowrey. "Capsicum ginseng and gotu kola in combination." The Herbalist premier issue, 1975: 22-28.
74 Ibid.
75 Mowrey, The Scientific Validation of Herbal Medicine, 102.
76 J. Roquebert, et al. "Study of vasculotropic properties of Capsicum annuum." Annales Pharmaceutiques Francaises. 1978: 36 (7-8): 361-68.
77 Rita Elkins. Depression and Natural Medicine. (Woodland Publishing, Pleasant Grove, Utah: 1995), 161.



--
Vitanet &reg


(https://vitanetonline.com:443/forums/Index.cfm?CFApp=1&Message_ID=410)
---
Capsicum, Infection and Immune Power



Date: June 23, 2005 11:29 AM
Author:
Darrell Miller (dm@vitanetonline.com)
Subject: Capsicum, Infection and Immune Power

Capsicum, Infection and Immune Power
Capsicum not only stimulates organ secretion and circulation, it has a tonic effect on the immune system, making the body less vulnerable to microorganism invaders. Dr. John R. Christopher writes of an artist who observed that natives of Coyoacan, Mexico seemed to be particularly resistant to intestinal infection. He writes: "He [the artist] observed that the natives had a remarkable immunity to amoebic dysentery due to their fondness of raw chile peppers which they ingested in tremendous quantities as part of their normal diet."69 In addition to intestinal infections, Capsicum has significant value for upper respiratory ailments including colds, influenza, s o re throats etc. Because it can increase blood flow to peripheral tissues, it insures the better deliver and assimilation of nutrients which are required by infected areas in order to heal quickly. This same action enhances the re m oval of waste material and tox i n s from inflamed areas thereby facilitating faster recovery. Whatever area of the body is afflicted, it is imperative that blood supply is adequately infused over the region. The constituents of the immune system which include macrophages, T-cells, etc., are blood-borne, there fore the better capillary delive ry of blood, the faster the healing process can occur.
A study published in 1994 found that Capsicum even had the ability to exe rt an anti-giardia effect in vitro.7 0 The effect of Capsicum was so impressive that a notation was made that its performance was considered superior to tinidazol (the pharmaceutical drug used to treat Giardia).71
The Preventive Power of Capsicum
Taking daily doses of Capsicum can help to protect the body f rom colds, flu, sore throats, other bacterial or viral infections, h e a rt disease, indigestion and fatigue.72 Capsicum is frequently combined with Garlic to create a potent immune system fortifier. Capsicum for Fatigue and Depression The natural stimulatory action of capsicum can provide better performance under conditions of stress. Laboratory studies involving animals which were stressed under a variety of conditions, performed better if Capsicum was added to their diet the day before testing.73 In addition, this study discovered that Capsicum was not as effective if taken two to three days prior to evaluation, indicating that its results were short-lived.74
Other studies found that the ability of Capsicum to stimulate circulation and respiratory reflexes may help to enhance physiologic performance under periods of stress or fatigue.7 5 Scientists in France have accrued additional evidence that taking Capsicum does indeed help to counteract fatigue.76 In addition to physical stress, mental disorders like depression may also respond to the stimulating effect of Capsicum. Ma n y health practitioners look upon depression as a "slowing down" of brain impulses and neurochemical reactions. Because Capsicum can increase peripheral blood flow and promote cellular function, its usage for mental disorders like depression should be further evaluated. Traditionally, pungent aromatics like clove have been utilized through aroma therapy to uplift the spirits and invigorate the mind. Capsicum works much in the same way. "Cayenne or Capsicum helps to stimulate circulation and has an energizing effect on the system. It has traditionally been used for ove rcoming fatigue and restoring stamina and vigor. It is considers a natural stimulant without the side effects of most stimulating agents."77
(https://vitanetonline.com:443/forums/Index.cfm?CFApp=1&Message_ID=407)
---
Stomach Ulcers



Date: June 23, 2005 11:24 AM
Author:
Darrell Miller (dm@vitanetonline.com)
Subject: Stomach Ulcers

Stomach Ulcers
Ironically, if you suffer from a peptic or duodenal ulcer, the last thing you feel probably feel inclined to take is hot Cayenne Pepper. While it goes against eve rything we've ever heard about what aggravates an ulcer, the facts are that most "spicy" foods do just the opposite. Capsicum has the ability to serve as a local anesthetic to ulcerated tissue and can even help to control bleeding. While some individuals may be bothered by eating "peppery" or spicy foods, these foods do not cause the formation of gastric ulcers in normal people. What is particularly interesting is that people suffering from ulcers who would normally avoid Cayenne Pepper, may actually benefit from its therapeutic action. In addition, taking Capsicum may significantly reduce the risk of ever developing a peptic ulcer. A Chinese study published in 1995 stated, "Our data supports the hypothesis that the chile used has a protective effect against peptic ulcer disease."52 Another 1995 study found that Capsicum can even protect the stomach lining from aspirin induced ulcers.5 3 As most of us are aware, aspirin can cause stomach ulceration in certain individuals if a sensitivity exists or if taken with too little liquid. Researchers concluded after experiments with human volunteers that the capsaicin content of capsicum has a pronounced gastro - protective effect on the mucous membranes of the stomach.5 4 Eighteen healthy volunteers with normal gastrointestinal mucosa took chile and water followed by 600 mg of aspirin and water. The study was conducted over a period of four weeks. Endoscopy results showed that taking 20 gm of chile before the aspirin definitely demonstrated a protective action on the stomach lining.55 In short, Capsicum has the ability to rebuild stomach tissue. Note: The ability of Capsicum to bring blood to regions of tissue at a faster rate boosts the assimilation of foods that are consumed with it.56 Several clinical studies support this phenomenon. It is thought that Capsicum initiates the release of certain substances which increase secretions and facilitate better profusion of blood to the stomach and intestines.57 Capsicum can increases the flow of digestive secretions from the salivary, gastric and intestinal glands. Capsicum and the Gastro-Intestinal Tract In 1992, researchers tested the effect of chile or Capsicum on gastrointestinal emptying. Eight healthy volunteers were evaluated before and after the addition of Capsicum to their meals. The results conclusively demonstrated that the ingestion of Capsicum greatly effects intestinal transit time.58 If food moves faster through from the stomach through the intestines, caloric assimilation and bowel evacuation may be influenced for the better. Capsicum seems to "speed up" various physiological processes. To add transit time to the list of functions Capsicum boosts comes as somewhat of a surprise and additional benefit. Capsicum and Weight Loss Capsicum may be an unheralded weight loss aid that is perfectly safe to use. Studies have suggested that Capsicum can slow fat absorption in the small intestines and actually boost the metabolic rate so the thermogenesis (fat burning) is enhanced.5 9 In many instances excessive weight gain is thought to be a result of a sluggish metabolism. Capsicum has been singled out by herbalists as an herb which may boost the burning of fat.60 Unlike other stimulants, Capsicum does not cause palpitations, hyperactivity or a rise in blood pressure. For this reason, it may be a valuable weight loss supplement that has been generally overlooked.
Psoriasis
As mentioned earlier, capsaicin has the ability to inhibit a neurotransmitter called substance P. Interestingly, an excess of substance P has been associated with psoriasis. Michael T. Murray, in his book, The Healing Power of Herbs, points out that this finding led researchers to study the effects of capsaicin ointments on psoriasis .61 Regarding the use of such an ointment for psoriasis, he states: " . . . In one double-blind study, forty-four patients with symmetrically distributed psoriasis lesions applied topical capsaicin to one side of their body and a placebo to the other side. After 3 to 6 weeks, significantly greater reductions in scaling and redness were observed on the capsaicint reated side. Burning, stinging, itching, and skin redness were noted by nearly half of the patients initially, but these diminished or vanished on continued applications."62 There is no question that capsaicin based ointments should be employed for psoriasis. Tests have conclusively found that treating psoriasis with capsaicin caused significant improvement in a variety of symptoms as well as the severity of the attack.63
Rhinitis
Capsicum has also scientifically proven its value in people suffering from vasomotor rhinitis. By using Capsicum in spray form, researchers found that it was able to significantly reduce nasal obstruction and secretion.64 It is important to understand that in these particular instances, a Capsicum solution was applied directly to the mucous membranes of the nose. It did initially cause a painful burning and stimulated nasal secretion. However, in time, after repeated applications, these side effects disappeare d .6 5 Apparently, Capsicum may block the action of peripheral nerve endings which may stimulate nasal secretion and blockage. More study of Capsicum as a viable treatment for rhinitis has been recommended. Note: One of the many pro p e rties of Capsicum is its ability to b reak up mucous congestion which makes expectoration much easier.66 For this reason, Capsicum is recommended for upper respiratory infections which are characterized by excess mucus.
Fever and Chills
While it may seem somewhat contradictory, Capsicum actually l owers the temperature of the body by stimulating the region of the hypothalamus, which cools the body.6 7 "The ingestion of Cayenne peppers by cultures native to the tropics appears to help these people deal with high temperature s . "68 Capsicum also pro- motes perspiration which helps to cool the body off. In tropical areas, local people eat substantial amounts of hot peppers on a daily basis which helps to boost the elimination of sweat and thereby keeps body temperature down. This same mechanism can be used to treat fever and chills. In addition to this action, using Capsicum for any infection that may be causing a fever is also warranted. Capsicum helps to boost immune defenses and fights microorganism invasion.
(https://vitanetonline.com:443/forums/Index.cfm?CFApp=1&Message_ID=406)
---
CLINICAL APPLICATIONS OF CAPSICUM



Date: June 23, 2005 11:20 AM
Author:
Darrell Miller (dm@vitanetonline.com)
Subject: CLINICAL APPLICATIONS OF CAPSICUM

CLINICAL APPLICATIONS OF CAPSICUM
Capsicum is a remarkable whole body stimulant that can boost blood flow, tone the nervous system, relieve indigestion, promote sweating, help to cauterize and heal ulcers, ease persistent pain and fight off infection. One very authoritative work on African plants suggests that Capsicum's "regular ingestion is highly beneficial in hemorrhoids, varicose veins, anorexia, liver congestion and vascular conditions . . .the indigenous inhabitants of Africa and of the Antilles are remarkably free form all of these conditions as they use Capsicum fruit in their diet."10 Most of the therapeutic actions of Capsicum are attributed to the alkaloid or glucoside content of the herb.11 The latest scientific studies conducted with Capsicum will be discussed in subsequent sections.
Herbal Catalyst
Because Capsicum boosts peripheral circulation and stimulates organ secretion, it expedites the therapeutic delivery and action of other herbs. In other words, the medicinal benefits of these herbs reach infected or inflamed tissue more rapidly due to enhanced blood flow.12 Consider the following statement: "Cayenne will insure the rapid and even distribution of the active principles of the rest of the herbs to critical function - al centers of the body, including those involved in cellular respiration, metabolism, data transmission, and neural-hormonal activation. Cayenne is included in several other blends for this reason. In extremely small quantities it can dramatically increase the efficiency of most other herbs."13 Many health practitioners believe that the key to healing is CAPSICUM stimulation. Capsicum stimulates eve rything from blood flow to peristaltic action in the stomach, to intestinal transit time. The re m a rkable ability of Capsicum to stimulate organ secretion and even heart action makes it one of the strongest natural stimulants known. Se veral different kinds of herbal blends targeting various body systems will utilize Capsicum to boost the formula's efficacy.
Cardiovascular Tonic
Capsicum is said to be unequaled for its ability to boost circulation and increase heart action. Interestingly, cultures who consume significant amounts of Cayenne pepper in their diet have much lower rates of cardiovascular disease.14 Capsicum exerts a variety of desirable actions on the entire card i ovascular system. It has the extraordinary ability to enhance cardiovascular performance while actually lowering blood pressure.15 A quote taken from a card i ovascular publication re a d s , "Capsaicin has also been shown to prolong cardiac action potential in atrial muscle . . ."16 Michael T. Murray, N.D., has stated, " Cayenne pepper [Capsicum] should be recommended as a food for its beneficial antioxidant and cardiovascular effects."17 Herbalists have considered Capsicum as a superior "f o o d" for the heart. In fact, in cases where a heart attack is suspected administering capsicum in hot water has been thought to help lessen the severity of the attack. Capsicum can also be placed on or under the tongue in emergencies involving heart attack, stroke or hemorrhaging. 18 Note: Using Capsicum for any heart-related problem, especially a suspected heart attack should never take the place of medical attention or a physician's care.
CAPSICUM Blood Cholesterol Reducer
Various studies have conclusively demonstrated that Capsicum reduces the risk of developing atherosclerosis (hardening of the a rteries) by reducing blood cholesterol and triglyceride levels .19 Additional clinical studies conducted in India found that when Cayenne was ingested along with dietary cholesterol, the typical rise in liver and blood serum cholesterol levels was significantly inhibited. In addition, bile acids and free cholesterol were subsequently eliminated from the body through the stool.20 Interestingly, these tests revealed that using Capsicum was actually more effective in reducing cholesterol that capsaicin alone.2 1 Daniel Mowrey, Ph.D., emphatically points out that this is just one of many examples of the superiority of whole botanicals as opposed to their isolated components.22 Note: Using Capsicum in combination with Hawthorn is a particularly good cardiovascular tonic.
Blood Pressure Equalizer
While an added bonus of Capsicum's capability to lower blood serum cholesterol is a decrease in blood pressure, additional evidence strongly suggests that the herb initiates other mechanisms that fight hypertension .23 "Cayenne, according to another study, also reduces the blood pressure in an even more direct manner: a number of years ago, a team of researchers discove red that capsaicin acts in a reflexive manner to reduce systemic blood pressure, a kind of coronary chemoreflex."24 Adding Garlic to Capsicum creates an even better therapeutic blend for treating hypertension.
Blood Detoxification CAPSICUM
"Cayenne is a kind of catalyst in the blood purification process . . . it acts as a diaphoretic, stimulating the excretion of wastes in the swe a t . "25 Because Capsicum stimulates organ secretion and boosts peripheral blood flow, it would only stand to reason that it would also facilitate the faster removal of toxins from the bloodstream and lymphatic system. You may have already noticed that Capsicum is frequently added to blood-purifying herbal combinations. Circulatory Booster Researchers have found that the simulating action of Capsicum on surface capillaries can help to pre vent cold hands and feet.2 6 For this reason, it may be helpful for Reynaud's Syndrome. Old remedies using Capsicum have even recommended placing it in socks to warm the feet and to help prevent frostbite. An old folk cure for a chilled body was a steaming hot cup of Capsicum tea. Free Radical Scavenger The rich flavonoid content of Capsicum gives it significant antioxidant capabilities. A recent study conducted in 1995 showed that Capsicum has a higher ascorbic acid content than chiles from the jalapeno or serrano varieties .27 Vitamin C and bioflavonoids can scavenge for dangerous free radicals which cause tissue damage and can predispose organs to degenerative diseases. Free radicals are found everywhere and are created as by-products of metabolic p rocesses including the act of breathing itself. Pollutants can expose the body to free radicals. An interesting study done in Mexico City and published in 1993 found that Capsicum extract was able to modulate the mutagenic activity of urban air samples.28 In other words, these potentially dangerous nitro - a romatic compounds found in polluted air were kept from mutating by red chile extract.29 Chemical breakdowns of Capsicum have also found that CAPSICUM the pepper is high in Provitamin A, which significantly contributes to its healing ability and immune fortification.30 Anti-Carcinogenic Compound Anti-cancer research recently tested Capsicum on laboratory rats and found that it does indeed demonstrate anti-cancer properties by inhibiting certain enzymes which can initiate the mutation of cells.31 What this implies is that taking Capsicum can afford the body some protection against the cellular mutation which occurs in malignant growths. Capsicum actually inhibited the formation of dangerous metabolites under laboratory conditions where they should have normally been activa t e d .3 2 This study implies that Capsicum may have many more sophisticated bio-chemical actions than previously thought.
An Impressive Pain Killer
Capsaicin has recently emerged as a remarkably effective pain reliever and has become the subject of recent clinical research . Applying capsaicin in cream or ointment form to painful joints, scar tissue or other painful conditions involving peripheral nerves confuses pain transmitters. In other worlds, capsaicin temporarily disrupts sensory nerve cell biochemistry there by impeding the relay of pain sensations from the skin surface. It does this by inhibiting a neurotransmitter called substance P. This specific compound is thought to be the main mediator of pain impulses from peripheral nerve endings.33 Substance P has also demonstrated its ability to inhibit inflammatory pain generated in arthritic joints in much the same way.34 Today, several over-the-counter topical preparations utilize capsaicin for the pain of arthritic joints. The ability of Capsicum to control severe and unresponsive pain is significant, to say the least. Modern clinical utilization of topical capsaicin may offer signifi-cant relief for a number of painful conditions including: diabetic neuropathy, cluster headaches, post-amputation pain, post-mastectomy pain, shingles and painful scar tissue.35
POST-SURGICAL PAIN
In the early spring of 1996, prime time national news show s reported that scientists had found that individuals who had suffered from chronic pain in post-surgical scars (heart bypass, arterial grafts, etc.) were successfully treated with topical preparations containing capsaicin. While this may have been news to many of us, clinical studies had been already published for several years that capsaicin held profound value for various kinds of pain which did not respond to established medical treatments. Typically surgical scars and regions around them can produce persistent pain or can be very sensitive to the touch even when completely healed. This type of pain phenomenon seems to respond well to capsaicin ointments and creams.
POST-MASTECTOMY PAIN
When capsaicin preparations were applied following mastectomy or breast reconstruction, pain was significantly relieved. Se veral double blind studies found that using capsaicin creams four times daily for 4 to 6 weeks resulted in much less frequent occurrence of sharp, jabbing pain.3 6 All thirteen patients studied had a 50 percent or greater improve m e n t .3 7 Various unpleasant sensations other than pain also improved with topical applications of capsaicin creams.38
MOUTH SORES FROM RADIATION OR CHEMOTHERAPY
A fascinating study conducted at the Yale Pain Management Center discove red that capsaicin could ve ry significantly lessen pain caused by mouth sores which frequently develop after chemotherapy or radiation.39 Apparently delivering the capsaicin in the form of soft candy (taffy) enabled the substance to be retained in the mouth long enough to desensitize the nerve endings causing the pain. Each one of the eleven case studies re p o rted that their pain had decreased and in two patients, it stopped entirely.40
DIABETIC NEUROPATHY
Diabetic neuropathy is a painful nerve condition which can develop in cases of prolonged diabetes. Several double-blind studies have supported the considerable value of capsaicin creams for relieving the pain associated with this disorder.41 The results of a controlled study using Capsicum for seve re cases of diabetic neuropathy which did not respond to conventional therapy were published in 1992. A cream containing Capsicum was applied to painful areas four time a day and pain was carefully e valuated for 8 weeks at two-week intervals. The results we re impressive, to say the least. In the 22 patients who used the Capsicum the following results we re re c o rded: "Capsaicin tre a tment was more beneficial than vehicle treatment in the overall clinical improvement of pain status, as measured by physician's global evaluation and by a categorical pain severity scale . . . In a follow-up study, approximately 50 percent of the subjects reported improved pain control or were cured . . ."42 No t e : While there was a burning sensation when the Capsicum c ream was first applied, some subjects found that its magnitude and duration lessened with continued application.43
SHINGLES
The FDA has approved capsaicin-based ointments for the treatment of pain that results from diseases like shingles. Again, numerous studies have documented the value of capsaicin for decreasing the miserable nerve-related pain associated with shingles. The general consensus derived from these tests were that approximately 50 p e rcent of people suffering from shingles responded well to capsaicin creams, some even after 10 to 12 months.44
Note: If blisters accompany a shingles outbreak, it is better to wait until they have healed before using any capsaicin-based ointments or creams.
RELIEF FOR BURNING FEET
Frequently an uncomfortable "burning" sensation in the feet will occur in many people, particularly in diabetics. As ironic as it may seem, using capsaicin creams may actually alleviate this burning. "In various studies, diabetics who treated their burning feet with capsaicin got greater improvement and we re able to walk more easily than those not using the cream."45 In addition, using topical applications of capsaicin as opposed to strong, oral drugs is much more preferable.
ARTHRITIS PAIN
Clinical tests have confirmed that topical capsaicin ointments substantially alleviate the miserable pain that characterizes osteoand rheumatoid arthritis.46 These studies revealed that using 0.075 capsaicin cream reduced tenderness and pain.47 Dr. Michael T. Murray writes: " . . . seventy patients with osteoarthritis and thirty - one with rheumatoid arthritis received capsaicin or placebo for 4 weeks. The patients were instructed to apply 0.025 percent capsaicin cream or its placebo to painful knees four times daily. Significantly more relief of pain was reported by the capsaicin-treated patients than by the placebo patients throughout the study . . ."48 Anyone suffering from osteo or rheumatoid arthritis should evaluate the effectiveness of capsaicin ointments for joint pain. Ester Lipstein-Kresch, M.D., has studied the effectiveness of capsaicin creams for arthritis and has stated: "You need to apply it three or four times a day on the affected area for at least two weeks before you'll see any improvement. An initial burning sensation at the site is not unusual for the first few days, but this goes away with continued application."49 Note: Capsaicin is also useful for tennis elbow due to its ability to block the transmission of pain.
MIGRAINE HEADACHES (CLUSTER TYPE)
Topical applications of capsaicin ointments intranasally may also help to relieve the pain of a specific kind of migraine headache called cluster headaches. Cluster headaches are characterized by s e ve re pain which typically radiates around one eye. The term "cluster" refers to the fact that these headaches tend to occur in clusters of one to three per day and can recur at intervals. Headache pain and severity we re reducing in groups using intranasal capsaicin.5 0 This type of capsaicin treatment should be done under a physician's care. There is some speculation that capsaicin may be more effective in pre venting migraines before they develop into a full blown attack.51
(https://vitanetonline.com:443/forums/Index.cfm?CFApp=1&Message_ID=405)
---
HISTORY



Date: June 23, 2005 10:53 AM
Author:
Darrell Miller (dm@vitanetonline.com)
Subject: HISTORY

HISTORY
Known to the natives of the tropical Americas for millennia, Capsicum, or Cayenne Pepper, was introduced to Europe by Christopher Columbus and became known as "Guinea Pepper. " Originally used by Native Americans located south of the Mexican border, archeological evidence supports its cultivation from 7000 B.C. Apparently, mixing chocolate and red chiles was a taste treat exclusively reserved for Aztec royalty.5 The exact origin of the word Capsicum remains somewhat of a mystery. However, it is assumed to be a derivative of the Greek word kapto, meaning "to bite," an appropriate reference to its fiery pods. Capsicum is the fruit of a shrub-like tropical plant and is technically considered a berry. Its designation as a "pepper" can be traced back to Columbus, who equated its hot taste sensation with that of black pepper.
In 1597, Gerard referred to Capsicum as extremely hot and dry and prescribed it for throat and skin infections. Health practitioners of the nineteenth century called phsysiomedicalists used Capsicum to counteract rheumatism, arthritis, depression and chills. In the early 1800s, Dr. Samuel Thompson utilize d Capsicum as a potent and safe natural stimulant. His followe r s , who would become known as Thomsonians, believed that Capsicum should be used to treat a wide variety of diseases. It was used orally and as a poultice to treat tumors, toothaches, feve r s , and respiratory ailments.
In 1804, Dr. John St e vens introduced the red pepper to England where it became the catalyst component in a variety of herbal blends. Subsequently, herbal and medical practitioners used Capsicum to fight infection and sustain the natural heat of the body. It became well known in American dispensatories and pharmacopeia. In 1943, The Dispensary of the United States recorded that, "Capsicum is a powe rful local stimulant, producing when CAPSICUM swallowed, a sense of heat in the stomach and a general glow over the body without narcotic effect."6 Twentieth-century physicians recognized the medicinal value of Capsicum which eventually found its way to the American Illust rated Medical Dictionary, the Merck Manual and Materia Medica, where it was referred to as a rubefacient, local stimulant, counter-irritant, gastric stimulant, and diaphoretic.7
Today Mexican Indians continue to use Capsicum as an internal disinfectant and protectant against contaminated food and also to treat fevers.8 "Today the pepper is nowhere in the world more appreciated and more widely used than in Mexico and certain other Latin American countries, which together form the original home of all the peppers. Both at morning and at evening, practically eve ry dish the Indians eat included Capsicum, just as their food did 2,000 years ago. The diet of the Indians was, and still is, rather bland . . . maize, beans, squash, pumpkin, yucca, potatoes . . . little wonder that the pepper was so highly regarded. And of course . . . the peppers were a wonderful source of essential vitamins in a diet otherwise lacking in them."9 Capsicum continues to be a source of vitality and health in numerous countries including the Bahamas and Costa Rica, where it is used to overcome colic or indigestion, in Africa for vascular disorders and by North Americans who use it as a tonic and natural stimulant.
Capsicum is currently experiencing a renaissance in that a number of recent studies have emerged adding to its already impressive list of actions. Scientists are taking notice and looking at Capsicum with new respect and interest. Perhaps what sets Capsicum apart is that unlike powe rful pharmaceutical stimulants and pain killers, Capsicum possess potency without deleterious side effects.
(https://vitanetonline.com:443/forums/Index.cfm?CFApp=1&Message_ID=404)
---
INTRODUCTION



Date: June 23, 2005 10:49 AM
Author:
Darrell Miller (dm@vitanetonline.com)
Subject: INTRODUCTION

INTRODUCTION
How many of us give the red hot chile pepper the respect it d e s e rves? Mo re often than not, most of us re g a rd red pepper or Capsicum as nothing more than the spice added to give Cajun and Mexican cuisine its piquant kick. Technically speaking, caye n n e pepper is the strongest red pepper variety of the Capsicum family, with paprika being the mildest.
Throughout this discussion, the terms capsicum and Cayenne pepper will be used interchangeably. For our purposes, it's important to know that herbalists have designated both of these terms for the same botanical agent. Health practitioners have known for centuries that Capsicum is much more than a culinary spice. Because they considered it a " h o t" plant, Chinese physicians utilized it for physiologic conditions that needed stimulation. Capsicum or Cayenne Pepper is one of the few herbs that can be measured by its BTU or thermal units. In other words, it is a hot and stimulating pepper plant that can generate heat.
Recently, new and very valuable medicinal uses for Capsicum h a ve emerged through scientific inquiry. The red chile pepper is experiencing a rediscovery among health care practitioners, who have only just begun to uncover its marvelous therapeutic actions. It has been referred to as the purest and most effective natural stimulating botanical in the herbal medicine chest. The most recent clinical findings re g a rding Capsicum will be explored in our discussion with special emphasis on Capsicum's ability to heal ulcers, protect stomach mucosa and alleviate peripheral pain. Unquestionably, Capsicum exe rts potent physiological and pharmacological effects without the side-effects commonly associated with powerful medicinal drugs. Ironically, in the past, Capsicum's classification as a hot and spicy substance has done it a disservice. Because Capsicum is fiery and pungent, it is frequently regarded as dangerous and unpalatable. To the contrary, if it is used properly, Capsicum can be perfectly safe and impressively effective against a wide variety of physical disorders ranging from indigestion to ulcers to migraines. It s ability to lower blood cholesterol, boost circulation and even step up metabolism are worth serious consideration. In addition, its value for mental afflictions like depression must also be assessed. In a time when the notion of treating disease after the fact is more the rule than the exception, Capsicum offers protection from infectious invaders by boosting the effectiveness of the immune system. Today, amidst the over prescription of antibiotic drugs, Capsicum emerges as a potent immune fortifier, antioxidant and infection fighter.
A powerful compound called capsaicin is what gives Capsicum its bite and is also responsible for most of its beneficial effects on human physiology.1 The hotter the pepper, the higher its content of capsaicin.2 The re m a rkable pro p e rties of capsaicin will be discussed and documented clinical evidence supporting the use of capsaicin will be delineated. It is important to realize in evaluating this herb that while it can be used alone, Capsicum is frequently added to herbal combinations to potentiate their overall action. This fact alone attests to the powerful but safe stimulant action of Capsicum. Stimulation is thought to be one of the keys to swift and complete healing. Capsicum is ascending in prestige and is regarded as a modernday botanical which is accruing new and impressive credentials. The fruit of this particular pepper plant is a valuable herbal treasure. It is vital to our health that we inform ourselves about its many medicinal uses.
CAPSICUM (CAPSICUM ANNUUM)
Common Names: Cayenne Pepper, Red Pepper, African Bird Pepper, Bird Pepper, Spanish Pepper, American Red Pepper Plant Parts: Fruit Active Compounds: alkaloids (capsaicin), fatty acids, flavonoids, volatile oil, carotene pigment Nutritional Components: Capsicum is rich in Vitamin C (ascorbic acid) and Zinc, two nutrients which are vital for a strong and healthy immune system. It is also high in vitamins, A, C, rutin (a bioflavonoid), beta carotene, iron, calcium and potassium. Capsicum also contains magnesium, phosphorus, sulphur, B-complex vitamins, sodium and selenium. The nutritional breakdown of Capsicum is as follows:
• Fats: 9-17%
• Proteins: 12-15%
• Vitamin A and red carotenoids (capsanthin, carotene, lutein)
• Ascorbic Acid (Vitamin C)
• B-Complex vitamins
• Potassium: 2014 mg per 100 edible grams
• Rutin (flavonoid)
• PABA Note: Capsicum's red color is due in part to its very high content of vitamin A, which is vital for normal vision, cellular activity, growth and strong immune defenses.

Pharmacology : Capsaicin (active component) contains over 100 distinct volatile compounds.3 It also contains capsacutin, capsaicin, capsantine, and capsico. Character: analgesic, antibacterial, antioxidant, antipyretic, antiseptic, antispasmodic, aromatic, astringent, blood thinner, cardiovascular tonic, carminative, circulatory stimulant, diaphoretic, hemostatic, herbal accentuator, nerve stimulant, stomachic and tonic (general) Body Systems Targeted : cardiovascular, circulatory, gastrointestinal, nervous, integumentary, skeletal, metabolic Herbal Forms: loose dried powder, capsulized, tincture, infused oil, ointment or cream Usage : Capsicum can be used liberally in a variety of forms. Capsulized dried Capsicum is probably the easiest and most practical way to take the herb. Commercial ointments can be purchased which contain from 0.025 to 0.075 percent capsaicin for the treatment of pain and psoriasis. Dried Capsicum can be mixed in hot water or can be used in tincture form, which can be added to water or juice. Safety: Capsicum is generally recognized as safe in the United Sates and has been approved as an over-the-counter drug. A four week feeding study of Capsicum concluded, "It appears that red chile is relatively non-toxic at the doses tested in male mice."4 The seeds of the fresh Capsicum plant should not be ingested. Doses of Capsicum should be followed precisely as prescribed to avoid gast rointestinal upset. Pregnant women or breast feeding mothers should avoid using Capsicum. Initial use of topical Capsicum can result in some skin irritation or burning; howe ve r, clinical tests have found that this diminishes with continued application. Avoid direct contact with eyes or other mucous membranes in general.

(https://vitanetonline.com:443/forums/Index.cfm?CFApp=1&Message_ID=403)
---
Prostate Health Naturally



Date: June 16, 2005 11:11 AM
Author:
Darrell Miller (dm@vitanetonline.com)
Subject: Prostate Health Naturally

Nature's Life Prostate Health Options


Prostate Health... Naturally

Prostate issues too often put a damper on the activities of men of all ages and they are far more common than previously thought. According to some studies, virtually all men will eventually experience prostate issues.

Men with enlarged prostates experience discomforts that may include difficulty urinating, increased frequency and urgency of urination, bouts with sleep-disturbing nighttime urination and lower back discomfort. Dealing with the discomforts from enlarged prostates may be costly, too. Every year about 400,000 men have prostate surgery, adding over $3 billion annually to the national health care bill.

Nature's Life offers several products to support prostate health, including Saw Palmetto as a whole berry concentrate, and three doctor-formulated combinations including Saw Palmetto for supporting prostate health. All of these products are designed to provide nutritive support for:

healthy prostate gland function
normal urine flow

Nature's Life® Prostate formulas are made from all natural ingredients… only the finest available. Regardless of the formula you prefer, you can always be sure of the same superior quality and consistent results.

Prostate function
A small doughnut-shaped gland, the prostate surrounds the urethra where it leaves the bladder. The prostate produces an alkaline substance which makes up the largest part of the seminal reproductive fluid (semen).

Most men's prostates start to enlarge at about age 50. As the prostate gland enlarges, it pinches the urethra, causing reduced urine flow and increased discomfort. Research into prostate enlargement is focusing on male hormones, or androgens. In older men, androgen production changes result in higher levels of dihydrotestosterone (DHT), which is produced from testosterone. The prostate is more likely to enlarge when higher levels of DHT are present.

The Holistic Approach
A unique combination of herbs, amino acids, vitamins, minerals, phytonutrients, and essential fatty acids may help provide nutritional support to maintain good prostate health.

Saw Palmetto Berry (Serenoa repens B.)
The berries from this small tropical palm contain lipophilic sterols and essential fatty acids, including beta sitosterol. Saw Palmetto extract may also support normal inflammatory response by inhibiting the production of prostaglandins. Research suggests that Saw Palmetto may help to increase urine flow and decreases nighttime discomfort. Saw Palmetto has been the subject of numerous double blind clinical trials. All of these effects of Saw Palmetto make it the key ingredient to support prostate health.

Pygeum Bark (Pygeum africanum H.)
The bark of this tall African tree contains lipophilic sterols, including beta sitosterol and sitosterone plus unique fatty acids. These ingredients influence prostaglandin synthesis to help provide nutritional support for a normal inflammatory response. Other components of pygeum may provide nutritive support to help maintain normal prostate size.

Stinging Nettle (Urtica dioica L.)
A common "weed" around the world, stinging nettle has a long history of traditional use to support normal urine flow. Nettle contains substances that may have anti-androgen activity. Many commentators feel that the potential beneficial effects of Nettle extract are increased when combined with Saw Palmetto.

Pumpkin Seed (Cucurbita pepo)
The seeds of this familiar food is a good source of zinc, phytosterols, and essential fatty acids: nutrients essential to prostate health. Preliminary studies find pumpkin seed extract promising alone, but combinations of pumpkin seed oil with nettle and/or saw palmetto have the potential to help restore and maintain healthy prostate size.

Minerals
Zinc is concentrated in the prostate gland and is a major constituent
of seminal fluid. Zinc appears to play a role in maintaining healthy male hormone balance, possibly by its effect on 5-alpha reductase, the enzyme which produces powerful androgens in the prostate. Preliminary reports suggest that zinc may be helpful in supporting urinary comfort. Copper is added to balance the zinc and prevent a
copper deficiency.

Active Aminos™ (Glutamic Acid, Alanine & Glycine)
These are the three amino acids found in highest concentration in the prostate. A recent study suggested that this combination of amino acids may help support normal urination and urinary urgency.

Beta Sitosterol
The oil constituents of a few plants, including soybeans, pygeum, and pumpkin seeds, contain a mixture of phytosterols, or plant hormones, that include beta sitosterol. Recent studies have suggested that beta sitosterol may help to support normal urine flow. Research also suggests that beta sitosterol may also support normal prostaglandin synthesis thus normalizing the inflammatory response.

Vitamin B-6 (Pyridoxine HCl)
This essential B vitamin is required for many metabolic processes, including the use of amino acids such as Glutamic Acid, Alanine and Glycine.

Lycopene: A valuable addition
Lycopene is an antioxidant carotenoid found primarily in most tomato products. In men, lycopene is stored in the prostate and testes, and has been associated with protecting the health of the prostate by acting as an antioxidant. As men age, the level of lycopene is diminished, therefore it should be replaced by food intake or supplements.

Several other herbs have traditionally been used for prostate and urinary tract health:

Herbs
Traditional Indications*
Burdock Root
(Arctium lappa L.)
Contains polyacetylenes, amino acids and inulin for restoring harmony to the body.
Cayenne Fruit
(Capsicum annuum L. var. annuum)
Contains capsaicin and saponins for stimulating blood flow.
Goldenseal Root
(Hydrastis canadensis L.)
Contains alkaloids, including berberine, a powerful tonic for all mucus membranes.
Gravel Root
(Eupatorium purpureum L.)
Contains active volatile oils and flavonoids; for healthy kidney and bladder function.
Juniper Berry
(Juniperus oxycedrus L.)
Contains essential oils, flavone glycosides, organic acids and terpenes for healthy kidney and bladder function.
Marshmallow Root
(Althaea officinalis L.)
Mucilage, containing poly-saccharides and uronic acid for normal urine flow.
Parsley Leaf
(Petroselinum crispum M.)
Contains coumarin and flavonoids for normal urine flow.
White Pond Lily Root
(Nymphaea odorata)
For intestinal cleansing.

* These are traditional indications, and Nature's Life does not guarantee that the indicated herb will have the referenced benefit at the levels provided.


Lifestyle Choices
Nutritionists believe that diet and exercise contribute a great deal to the success of natural prostate self-care. In addition to a comprehensive prostate support formula, men should reduce dietary fat, eat more fruits and vegetables and commit to a regular exercise program. This is not just for a healthy prostate, but a choice for a healthier, happier life.

The Nature's Life® brand has three comprehensive formulas with herbs and nutrients intended to provide nutritive support for healthy prostate gland function and normal urine flow, as well as individual supplements to complement these formulas:

800 Prostate Support™ combines standardized extract of Saw Palmetto – the choice for a stronger dosage – with Stinging Nettle, standardized Pygeum bark extract, and zinc.

Prostate 700+™ combines standardized extract of Saw Palmetto with concentrated Nettle root extract, and pumpkin seed oil.

600+ Prostate Maintain™ combines a whole herb form of Saw Palmetto for a regular maintenance dosage with Active Aminos™, Zinc, and a blend of traditional herbs.

Saw Palmetto, 500 mg whole herb

Lycopene 30 mg & 10 mg


Which Prostate Formula is Best For You?

| | | | |
| --- | --- | --- | --- |
| Nature's Life® Formula/Per Serving | 600 | 700 | 800 |
| Saw Palmetto | 600 mg | 213 mg* | 160mg* |
| Pumpkin Seed Extract | 50 mg | 267 mg* | |
| Nettle Root Extract | | 400 mg | 150mg |
| Pygeum Bark Extract | 10 mg | | 50 mg |



--
Vitanet &reg



(https://vitanetonline.com:443/forums/Index.cfm?CFApp=1&Message_ID=368)

---

Cleanse That Body!


Date: June 14, 2005 11:59 AM
Author: Darrell Miller (dm@vitanetonline.com)
Subject: Cleanse That Body!


Cleanse That Body! by Lisa James Energy Times, January 6, 2005

When toxins accumulate in your tissues, you can become fuzzy and sluggish. Here's how a New Year's internal cleansing can make you feel fresh and energized.

What's your New Year's resolution? Losing weight? Getting fit? Kicking the [fill-in-the-blank] habit? Whatever the shape of your dreams for 2005, it won't be easy launching a self-improvement program unless you give your body a fresh start. Where to begin? Detoxification-an internal cleansing that can supply the energy you need to succeed in achieving your goals.

No one can avoid toxins in our contaminated world, so many of us suffer from toxic overload, which can lead to fatigue, digestive problems and reduced immune function. " When we get out of balance, we get congested and toxic," says Elson Haas, MD, founder of the Preventive Medical Center of Marin in San Rafael, California (www.elsonhaas.com), and author of The New Detox Diet (Celestial Arts), "and our bodies' regular elimination systems cannot keep up with it. We have problems with our skin, our intestines, our sinuses. We also become deficient in vitamins, minerals and essential fatty acids. Most people have both congestion and deficiency, and they would benefit greatly from detoxification."

Toxins Within, Toxins Without

Life's fundamental activities-breathing, eating, walking around-generate waste in the form of free radicals, the unstable molecules that can ravage cells and tissues. What's more, Dr. Haas says that just "being under stress, being afraid, being anxious all produce more free radicals in the body" (like when a work deadline hits on the same day your car dies). When you add to your internal toxins all the noxious items coming from the outside, including the dietary ones, the recipe is very unhealthy.

" People are making poor choices in what they're putting in their mouths," says Dr. Haas. "They're taking in too much refined flour and sugar. There's a common problem in our country I call 'obese malnutrition'-people eating too many calories and not getting enough nutrition. People do a lot of junky fats and have a deficiency in the essential fatty acids that help protect cells."

Our bodies are also awash in manmade poisons such as food preservatives and additives, and residues from pesticides and herbicides. "The amount of toxic chemicals we are exposed to in our environment is staggering," says Susan Lark, MD, clinical nutrition expert and author of The Chemistry of Success (Bay Books). She notes that the average American is exposed to 14 pounds of such assorted chemical junk each year.

The body, however, does do its own housekeeping-and all of our cells detoxify every second of every day. "It's always a balance of garbage in, garbage out," says Dr. Haas, who has 30 years of experience in helping people detoxify. "Some of the toxins we break down into smaller components, some we just dump into the intestines for elimination."

Problems arise when there's more dirt than the internal maid service can sweep away. Dr. Lark notes that toxins wind up being stored in cells, especially fat cells, where they can hang out for years. When they are finally released "during times of low food intake, exercise or stress" complaints can range from tiredness to dizziness (sound familiar?).

That's where detoxification comes in, says Dr. Haas: "I think detoxification is a vital health care tool, particularly in this day and age when people are exposed to too many chemicals."

Digest This

The process of detoxification starts with cleansing the intestinal system. Alternative health practitioners observe that discombobulated bowels can become overly permeable (a condition called leaky gut syndrome) and allow in all sorts of things that they shouldn't, such as semi-digested food particles, leading to inflammation and complaints that include rashes and joint pain.

Cleansing can be as simple as cutting down on what Dr. Haas calls the SNACCs-Sugar, Nicotine, Alcohol, Caffeine and Chemicals-or as thorough as a complete diet-and-supplement program with colonic irrigation (a sort of super-enema, professionally administered; if you're interested, contact the International Association of Colon Hydrotherapy at 210-366-2888 or www.i-act.org). The more powerful the program, though, the more likely you are to experience toxicity reactions such as nausea and headaches because of the volume of material being released. As Dr. Haas puts it:

" If you did water and green salads for a week, you'd detoxify more intensely than if you just gave up sugar and white flour." If you're feeling extremely rundown, take a gentle approach at first or consult a nutritionally aware practitioner, especially if you have a preexisting medical condition.

Getting more fiber is essential. Laurel Vukovic, a natural health teacher and author of 14-Day Herbal Cleansing (Prentice Hall), suggests following this daily regimen for two weeks: a teaspoon of psyllium (a fiber supplement); at least seven daily servings of fruits and vegetables, especially fiber-rich ones like apples, cabbage and carrots; and six glasses of water, along with daily exercise. Extra fiber "supports the intestines in eliminating the larger amounts of toxins that are released," says Vukovic, "prevent[ing] their reabsorption into the bloodstream." Some people find premixed cleansing formulas convenient; check your health food store shelves.

Fasting is a more intense detox approach that, according to Dr. Haas, "promotes relaxation and energization of the body, mind and emotions, and supports a greater spiritual awareness." He especially recommends fasting in the spring and autumn, which are times of transition. Some people do water-only fasts, but fresh vegetable juices are probably a better option, particularly if you haven't fasted before. Juices and plenty of fresh water also help cleanse the kidneys, another vital detox route.

Instead of juices you can use a special cleansing formula, such as the Spring Master Cleanser: 2 tablespoons freshly squeezed lemon juice, 1 tablespoon pure maple syrup and 1/10 teaspoon Cayenne pepper in 8 ounces of spring water. Dr. Haas recommends drinking eight to 12 glasses daily (and rinsing your mouth after each glass to protect your teeth from lemon's acids), augmented by water, laxative herb tea, and peppermint or chamomile tea.

Try fasting for a day to see how you feel. Dr. Haas suggests starting out by fasting from early evening through the night, and eating a light breakfast the following day. Subsequent fasts can gradually increase in length-experienced fasters may go up to two weeks without food.

Break your fast properly; for juice or cleansing formula fasts, eat a raw or cooked low-starch vegetable, such as spinach or other greens. "Go slowly, chew well and do not overeat or mix too many foods at any meal," says Dr. Haas.

Don't forget your liver, the organ that transforms noxious chemicals into substances your body can eliminate. The herb milk thistle, used since ancient times as a liver tonic, contains silymarin, which protects the liver from pollutants and helps it renew itself after toxic damage. Dandelion not only promotes the flow of bile from the liver, which helps clean out the junk, but also acts as a diuretic, helping the kidneys do their job. Green-food supplements, such as spirulina and cereal grasses, help neutralize toxins.

To maintain your cleansing gains, eat a healthy diet after detoxing. Focus on fresh organic foods, especially produce, beans and peas, whole grains and seeds (add organic poultry if you eat meat). Organic yogurt provides healthful probiotics, while fresh fish and ground flaxseeds provide omega-3 fats.

Clean Living Pays

The body's largest organ-the skin-provides a valuable contaminant exit path. Sitting in a hot tub or sauna "benefits the internal organs of detoxification," according to Dr. Lark, "by lessening the amount of toxins they must process." When sweatin' out the bad stuff, drink plenty of water and replace the calcium, magnesium and potassium lost through perspiration.

Another way to stimulate skin circulation is dry brushing, which also removes dead skin cells for a healthy glow (and is easier to fit into a daily routine). Using "a moderately soft, natural vegetable-fiber bristle brush" (Dr. Lark's suggestion), work in from the hands and up from the feet with light, short strokes that always move towards the heart. Vukovic says that a hot towel scrub is another option; put three drops of lavender essential oil in a basin of very hot water, dip in a rough terry washcloth and wring out, and then rub the skin briskly, starting with your feet and working your way up.

Once you've detoxified your body, you can start in on your immediate surroundings. Dr. Haas warns against using plastic food storage containers: "When food is heated in plastics some of the plastic material ends up in the food, especially if the food contains acids." Use glass containers instead. He also recommends avoiding aluminum pots and pans, and using stainless steel as an alternative.

Dr. Haas has seen what a good detox program can do: "It's amazing the kind of results people get-looking and feeling younger, more vital and healthy. They say, 'I'm sleeping like a baby,' they have fewer aches and pains. They have more peace in their bodies. I think detoxification is one of the keys to preventive medicine." So cleanse that body and let detoxification bring balance and renewal to your life.



--
Vitanet &reg



Solaray - Ultimate Nutrition - Actipet Pet supplements - Action Labs - Sunny Greens - Thompson nutritional - Natural Sport - Veg Life Vegan Line - Premier One - NaturalMax - Kal

(https://vitanetonline.com:443/forums/Index.cfm?CFApp=1&Message_ID=348)

---

Home Spa Secrets


Date: June 12, 2005 01:55 PM
Author: Darrell Miller (dm@vitanetonline.com)
Subject: Home Spa Secrets


Home Spa Secrets by Carol Perkins Energy Times, July 12, 2003

The luxurious feeling that comes over you in a pampering spa atmosphere can be yours at home without having to venture out to an exclusive resort. Lock the door, put on relaxing music and fill the air with luscious scents. Rejuvenation, regeneration and health-promoting sensations await!

If you decide to indulge in a home spa, cleansing, detoxifying and kicking back in an unstressed atmosphere, you can prepare yourself for your spa activities by sipping what Ann Louise Gittleman, PhD, calls a "Living Beauty Elixir," a blend of eight ounces of unsweetened cranberry juice with two teaspoons of a green superfood mixture "rich in purifying chlorophyll and detoxifying antioxidants and nutrients."

This drink, as Dr. Gittleman points out in The Living Beauty Detox Program (Harper), "helps the liver... open up the detoxification pathways....It's a marvelous cleanser for the lymphatic system...removing wastes from the cells via the connective tissue." The green food mixture that Dr. Gittleman recommends includes nutritious items available from your local natural food store that contain chlorophyll-rich foods such as chlorella and spirulina.

Dim the Lights, Light the Candles

Setting a relaxed, soothing atmosphere is a vital part of the total home spa experience. For the right kind of luxurious ambiance, Aloha Bay's Bright Bouquets candle offers three fragrances in one vase for a selection of tantalizing aromas. Improving the experience, these 100% pure natural wax blends offer about 100 hours of clean burning for an seemingly endless at-home spa getaway (1-800-994-3267, www.alohabay.com). Once you have your candles lit and your bathtub running, you can boost your bathing experience with botanicals from the sea.

According to Linda Page, ND, PhD, author of Healthy Healing (Healthy Healing Publications), "Beauty treatments from the sea are one of nature's most ancient beauty therapies. In Greece, Aphrodite's beautiful skin, hair and sparkling eyes were attributed to plants from the sea. The collagen in sea plants is great for relieving wrinkles and brown spots."

Dr. Page suggests making a seaweed mask by mixing 1/2 tablespoon of ground kelp flakes with a tablespoon of aloe vera gel, leaving this mixture on your face and neck for 10 minutes. "This can help heal scars from facial surgery and is also good for the thyroid. Over 15 million people may have a low thyroid."

Another great mask can be made from derma e's deliciously soothing Papaya and Soy Milk Clarifying Facial Mask. Designed especially for sensitive skin, this soothing mask helps exfoliate dead skin cells and clean pores of pollution and debris while conditioning and nourishing for silky skin (1-800-521-3342, www.dermae.net).

Seaweed Bath

Dr. Page also recommends filling your tub with seaweed, which will turn the water a refreshing green. She says that "packaged seaweed soaks can be put right into the tub, or they can be used in a muslin bag which is placed in the water. That makes for an easier clean-up.

"Fill the tub about two-thirds full with very hot water, put in the seaweed (dried or fresh), which will make the water look like a green sea garden. Keep the water filling the tub slowly to maintain a warm temperature and stay in it for about 20 to 25 minutes. It's great for detoxification, and you can enhance the experience with a few drops of lavender and chamomile."

The gel from the seaweed will coat your skin. When the gel comes off, the bath is over and you have received the full regenerative effects of the plants. When you use this bath as part of your home spa, Dr. Page says that about 45 minutes should be longest you stay in the tub, and if you're using stimulating botanicals like Cayenne or ginger, take these after the bath, not before.

After you climb out of the bath, you can give yourself a complete manicure with Baywood's all-in-one hand and nail formula made of dead sea salts, herbs and essential oils. Appropriately named, Baywood's Complete Manicure cream exfoliates and replenishes your skin with nutrients making it feel soft and silky in minutes (1-800-481-7169, www.bywd.com). Then you can apply soothing, nourishing creams to your hands with DreamTime's Hand Cozys that soothe away aches and arthritic pain, and comfort overworked hands. Designed like large oven mitts, these fashionable gloves make a perfect at-home spa treatment when used with your favorite nourishing hand lotion. The warmth of the Hand Cozys help your skin absorb lotion more readily, making your hands soft and supple (1-877-464-6702, www.Dreamtimeinc.com).

Relax to the Max

You should further enhance your spa experience with soothers like Intensive Care Capsules from Annemarie Borlind. These Intensive Care Caps are a weekly replenishment treatment designed to repair damage from sun and wind, offering significant relief from dry skin. Each capsule contains a high concentration of borage seed oil and natural ceramide to deliver new moisture, vitality and elasticity, while being gentle enough for even the most sensitive skin (1-800-447-7024: request a free beauty newsletter; www.borlind.com).

And you can reward your skin with Zia's Body Butter. This dream cream combines mango and shea butters to actually heal the skin while moisturizing it (1-800-334-7546, www.zianatural.com).

Feet Time

An indulgent highlight of your home spa experience can be treating your feet to relaxing rubs and aromatherapy.

As Frazesca Watson points out in Aromatherapy Blends & Therapies (Thorsons), a drop or two of lavender and chamomile added "to a bowl of warm water and soak(ing) the feet for approximately 10 minutes... (can) help colds, varicose veins, athlete's foot, sore and painful feet, and swollen ankles."

The most important element of your foot soak, like everything in your home spa treatment, is the calming and relaxing effect. Healing and soothing, these treatments can keep you on an even temperament in a hectic world.

So shut the light, close the shades, light the candles and get ready to spa.



--
Vitanet &reg



Solaray - Ultimate Nutrition - Actipet Pet supplements - Action Labs - Sunny Greens - Thompson nutritional - Natural Sport - Veg Life Vegan Line - Premier One - NaturalMax - Kal


Where to find Super CranActin on VitaNet?


(https://vitanetonline.com:443/forums/Index.cfm?CFApp=1&Message_ID=302)

---

Allergy Alleviation


Date: June 10, 2005 05:32 PM
Author: Darrell Miller (dm@vitanetonline.com)
Subject: Allergy Alleviation


Allergy Alleviation by Cal Orey , February 2, 2002

Allergy Alleviation By Cal Orey

Welcome to the stuffed up world of seasonal allergic rhinitis: the wheezing, sneezing "inhalant allergies" that torment 35 million Americans. Adding insult to sinus pain, other allergens attack year-round. Air pollution, dust mites (microscopic gremlins that infest bedding, upholstery and rugs) and animal dander trigger allergies-or other respiratory ailments-in any season. Urban air is full of rubber tire particles, a true blowout for those with latex sensitivity. Altogether, roughly 50 million Americans-about one in five-suffer from some form of allergy, according to the American Academy of Allergy, Asthma and Immunology (AAAAI). Tired of cross-pollinating with plants or being bowled over by dust balls? Vitamins, herbs and other nutrients can help you nip allergy discomfort in the bud.

The Allergy Response

Your immune system triggers an allergic response when it overreacts to otherwise harmless substances or antigens (we're talking dust, pollen and mold).The alarmed immune system then launches a defensive chemical reaction, releasing potent chemicals (antibodies) supposed to destroy the "invaders." The antibodies, called IgE, carry the invading substances to special cells, which zap them with more biochemicals. Among these protective cells are mast cells: they release histamine, the substance that causes swelling and inflammation to the linings of the nose, sinuses and eyelids, resulting in sneezing, upper respiratory congestion and itchy, watery eyes.

Just Blame The Folks

Most allergies are determined by your genes. If your Mom or Dad sneeze and scratch, there's a good chance you will, too. "That is not to say that we directly inherit an allergy to any specific substance. Rather, it seems as if we might inherit some kind of immune system defect or weakness that leaves us more vulnerable to allergies," explain co-authors Glenn S. Rothfeld, MD, and Suzanne LeVert in their book Natural Medicine for Allergies: The Best Alternative Methods for Quick Relief (Rodale). For some people, allergies lurk in food, throwing the immune system into overdrive. "Many natural medicine practitioners believe that a diet high in animal fats will contribute to the development of allergy and asthma, as does a diet high in food additives, such as preservatives and dyes," says Gary McLain, PhD, in his book The Natural Way of Healing: Asthma and Allergies (Dell). Worse, allergies can up the risk of asthma, which afflicts 15 million Americans. Most people afflicted with asthma also suffer allergies: the two are linked, according to the AAAAI. Allergy triggers of asthma include pollen, mold spores and house dust mites. Remember Helen Hunt's asthmatic son in the movie As Good As It Gets? His character endured allergies to dust, and living in New York (and watching his mom date Jack Nicholson) didn't help his immune system. Coughs, ear infections, fevers and visits to hospital emergency rooms curtailed his social life (and limited his close-ups as well). That kind of routine happens in real life, too. (Well, maybe close encounters with Jack N. are not included for most.) But when we breathe substances such as molds, they can induce swelling and inflammation of the bronchial airways which narrow and restrict air flow. This, in turn, causes wheezing and shortness of breath and can trigger an asthma "attack," according to Andrew Engler, MD, who specializes in allergy and asthma in San Mateo, California.

The Nose Knows: Chemical Sensitivities

Imagine a picture-perfect, crisp, clear Saturday morning. You make a final stop on your weekly errand run to the dry cleaner, where you drop off your laundry and spend a moment chatting up the owner. Back in your car, your eyes tear and you feel a bit woozy. Kenneth Bock, MD, and Nellie Sabin, writing in The Road to Immunity: How To Survive and Thrive in a Toxic World (Pocket Books) sense that your reaction could be chemical sensitivity, a difficult to diagnose but, in their opinion, very real malady. (Of course, a clinician can test you for immune responses to certain chemicals.) Reactions to chemicals produce the typical allergic responses: puffy or red-rimmed eyes; swelling; aching or stiff joints and muscles; irritability or dizziness; respiratory inflammations; headaches and the like. Villains include aerosol sprays, tobacco smoke, glues, insecticides and herbicides, household chemicals and fragrances. Identification and avoidance are key, say the authors. Vitamin C, which binds with chemicals, is one of the best nutritional defenses.

Breathing Problems Expand

Americans now freely take lifesaving medicines such as antibiotics and insulin but, in some people, "they have the potential to alter the immune system, which is where allergies begin," says Dr. McLain. (Consult your pharmacist if you have questions about your prescription medication.) We, as a nation, are also eating more chemicals, from the pesticides drenched on plants to the preservatives poured on prepared foods. We're breathing polluted air, which can lead to or exacerbate asthma, and then we choke on recycled air in sealed buildings. And while a century ago you were likely to have spent much of your time close to home, you can now hop on a supersonic plane and be taken to the other side of the globe within a matter of hours. With travel comes exposure to even more exotic allergens that can drive your immune system to distraction.

The All-Natural Gesundheit

Certain allergy-relief nutrients and herbs can help make life more bearable. Here's how they work: n Vitamin C for the lungs. According to experts, when vitamin C is low, asthma is high. Vitamin C carries the major antioxidant load in the airways and therefore contributes mightily to the health of the lungs. A study in the Annals of Allergy (73(1994):89-96) reported that in seven of 11 clinical trials since 1973, vitamin C supplementation provided "significant improvements" in respiratory function and asthma symptoms. n Vitamin E and carotene to suppress allergic reactions. These antioxidants may also help protect the respiratory tract from caustic pollutants. Vitamin E is reputed to be one of the most important nutrients for antioxidant protection in the lungs. In addition, these two substances decrease production of allergy-related compounds called leukotrienes. n Zinc for the immune system. Research shows that a deficiency in this trace mineral can weaken your immune system, setting you up as a target for allergies and infections. (Some vegetarians may not store sufficient amounts of this mineral and should take supplements.) Zinc comes to the body's rescue by taking part in the production of IgA, the gastrointestinal antibody that lines the digestive tract. "When IgA binds to an allergen, it keeps it from being absorbed into the bloodstream and thus from causing an allergic reaction," report Rothfeld and Levert. Also, zinc protects mucous membranes and helps convert beta carotene to vitamin A, another anti-allergy, immune-boosting nutrient. In a study of 100 participants at the Cleveland Clinic Foundation, half took a zinc-based lozenge, while the other half received a dummy preparation. The participants taking zinc experienced a 42% reduction in the duration and severity of their common colds (Annals of Internal Medicine, 7/96). n Quercetin as an antihistamine. A valuable, anti-allergic flavonoid (plant coloring agent that is a powerful antioxidant), quercetin shines as a potent weapon against allergies and asthma. Believed to inhibit histamine release from mast cells and slow the production of other allergy-related compounds, it stabilizes mast cell membranes. Other flavonoid-rich extracts include grape seed, pine bark, green tea and Ginkgo biloba. n Additional helpful nutrients: Vitamin B-12, particularly to combat sensitivity to sulfites (The Nutrition Desk Reference [Keats]); selenium, an antioxidant that breaks down leukotrienes (Clinical Science 77, 1989: 495-500); and magnesium to relax bronchial tissues (Journal of the American Medical Association, 262 [1989]: 1210-3).

Herbal Remedies To The Rescue

n Nettles for hay fever relief. Research at the National College of Naturopathic Medicine in Portland, Oregon, showed that 40 of 69 folks suffering from hay fever found moderate to extreme relief from taking freeze-dried stinging nettles (Planta Medica, [1990] 44-47). "It is nontoxic, cheap and preferable to antihistamines, which I think are significantly toxic," reports Andrew Weil, MD, in his book Natural Health, Natural Medicine: A Comprehensive Manual for Wellness and Self-Care (Houghton Mifflin). n Cayenne to reduce inflammation. Cayenne, known as hot red pepper, is rich in capsaicin, a potent flavonoid "counter-irritant" that dilates and soothes inflamed nasal and bronchial tissues, according to experts. A bonus: Cayenne also contains a rich amount of antioxidant vitamin C, which can help enhance your immune system. n Echinacea for allergy prevention. This popular Native American herb provides cold and allergy protection, particularly when you take it before encountering allergens. Studies reveal that echinacea aids your body's tissues and protects you from germs and allergens. In fact, German studies have found it possesses valuable antiviral, antibacterial and immunity-boosting properties.

Make Your World Allergy-Free

For the most effective allergy relief, make sure you stay clear of allergens that wreak allergy havoc. Visit an allergy-savvy health practitioner and get tested to find out which substances rock your respiratory world. Plus, allergy experts recommend: n Banish dust mites: sweep out clutter and have your house power-vacuumed, if necessary; wash bedding and linens in very hot water. n De-pollinate your environment: flip on the air conditioner to sift out pollen (keep its filter and any forced air registers clean); exercise indoors; machine dry, rather than line dry, your clothes. n Buy a home air filter, especially if you experience dust, pollen or pet dander allergies. n Avoid allergy triggers that dog your days: cats and canines (or consider the hairless or shed-less breeds), mold and tobacco smoke. No matter what you do or actions you take, allergies may always remain an annoyance in your life. But attention to the foods you eat, the places where you exercise and the right combination of anti-allergy nutrients can limit your discomfort.

Leveling The Leukotrine Playing Field

On a microscopic level, a series of biochemicals implicated in allergic reactions are leukotrienes, substances that may constrict the bronchial tubes (breathing passages). In some people, consuming the food additive tartrazine can cause severe asthmatic breathing difficulties by boosting leukotrine release. In turn, this can interfere with the body's use of vitamin B-6. The process in which lack of B-6 or "errors" in how your body uses B-6 causes allergic reactions and is complex. According to Michael Murray, ND and Joseph Pizzorno, ND in the revised edition of the Encyclopedia of Natural Medicine (Prima), breathing problems may begin when the metabolism of tryptophan (an amino acid) goes awry: "Tryptophan is converted to serotonin, a compound that, among other things, can cause the airways of asthmatics to constrict...Vitamin B-6 is required for the proper metabolism of tryptophan." Accordingly, a study of vitamin B-6, published in the American Journal of Clinical Nutrition, shows that people with compromised breathing may possess less B-6 in their blood than others who breathe normally. When people with asthma were given B-6, their wheezing and asthmatic attacks dropped.

Fat Fix For Allergies

The fat in your diet or supplements can also influence your susceptibility to allergies and asthma linked to allergies. Epidemiologists have found that countries where children eat fish at least four times a month cut their risk of asthma by 67% compared to other parts of the world where they consume fewer fish. Research on omega-3 fatty acids, the kind of fat found in fish, flax and hemp oil, demonstrates that some of these substances can improve breathing. In particular, fatty acids called eicosapentaenoic acid (EPA) and docosahexaenoic acid (DHA) can help open up bronchial tubes. Studies in the American Review of Respiratory Disease and the International Archives of Allergy and Applied Immunology show that breathing passageways may not react so negatively to the presence of allergens when you eat more fish or take supplements containing these types of fats. Many of the scientists who study the kinds of fats we eat believe that the increase in allergies and asthma in the US during the twentieth century may be due to both increasing air pollution (which irritates our lungs) plus a simultaneous increase in our consumption of what are called omega-6 fatty acids. Omega-6 oils are contained in most of the vegetable oils Americans eat, including sunflower and peanut oils. While experts believe that we would be better off consuming a diet containing about five times as many omega-6 fatty acids as omega-3s, today we eat about 40 times as much omega-6s. The chemistry of how these fats influence our allergy susceptibility is complex. It begins in our cell membranes which consist mostly of fat. When we consume omega-3 fatty acids, in our diet or in supplements, and these fats enter cell membranes, the change in structure cuts the availability of arachidonic acid, a fatty acid your body can make and which is found in meat, eggs and dairy products. Eventually, it is thought that this change in cellular metabolism and reduction in arachidonic acid forces the body to make less 4-series leukotrienes, substances which are quite prone to provoking allergic inflammation and, instead, produce 5-series leukotrienes, leukotrienes which don't cause nearly as much trouble. This process requires patience. According to Pizzorno and Murray. "It may take as long as one year before the benefits are apparent, as it appears to take time to turn over cellular membranes in favor of the omega-3 fatty acids."

Chinese Medicine Versus Allergies

Traditional Chinese Medicine (TCM) views allergies as an imbalance of the liver, says Jason Elias, co-author with Katherine Ketcham of The Five Elements of Self-Healing (Harmony Books). "The average American's (liver) deals with about fourteen pounds of chemicals a year. What would normally be a minor irritant becomes major because the liver can't process them anymore," explains Elias. Licorice root (Glycyrrhiza glabra) has traditionally been used to fight allergies since this herb battles inflammation as evidenced by Japanese research and a study published in the journal Allergy. Much of this anti-allergy action is thought to proceed from licorice's interaction with a biochemical called cortisol, a hormone secreted by the adrenal glands. Cortisol (along with epinephrine, another adrenal hormone) relaxes the muscles controlling airways. By slowing the liver's breakdown of cortisol, licorice prolongs circulation of this hormone which, in turn, can help breathing passages stay clear. In addition, glycyrrhetinic acid, a compound in licorice, slows the body's manufacture of prostaglandins and leukotrienes, substances which exacerbate allergic inflammatory reactions. Ma Huang (Ephedra sinica) has been employed for thousands of years to aid breathing since chemicals in this plant widen breathing passages.

Homeopathic Remedies for Allergy

Homeopathic treatments consist of highly diluted substances designed to coax the body into healing itself. The effectiveness of homeopathy for hayfever has been demonstrated by research published in Lancet performed at the University of Glasgow, Scotland. There, scientists showed that homeopathically-prepared medicines produced statistically significant improvements in allergy sufferers. The appropriate homeopathic remedy for any illness depends on the personality type of the person suffering an allergy. These treatments are among those recommended by Dana Ullman: n Allium cepa: appropriate for burning nasal discharge that grows worse in warm rooms and improves outdoors. Relieves non-burning tearing from eyes, raw feeling in the nose with tingling sensation and violent sneezing. n Nux vomica: used when feeling irritable and chilled, with daytime fluent nasal discharge and night congestion that grows worse indoors. Also for those sensitive to cold and to being uncovered. n Pulsatilla: best for women and children with daytime nasal discharge and night congestion who are gentle, yielding, mild, impressionable and emotional. Used when congestion is worse in warm rooms, hot weather or while lying down.

Food Allergy Conundrum Food allergies can prove to be the toughest allergies to identify and eliminate. Jason Elias believes that people may develop food sensitivities from eating the same foods too often. "If someone has an allergy, I might say 'Let's get you off dairy for three weeks,'" he says, noting that some people have limited their hay fever problems by ceasing to consume dairy products. Many have also found relief by maintaining a food diary, keeping track of which foods are associated with allergy attacks and then eliminating those foods. So the next time you sneeze, don't just reach for your hanky, think back to the meal that you just ate. Your allergy problem may be sitting in your stomach as well as making you sneeze and stuffing your sinuses. Taking these kinds of anti-allergy preventive measures can provide life-enhancing relief that feels like a godsend. That lets you attain your healthy best.

This article included reporting by Judy Pokras.



--
Vitanet &reg



(https://vitanetonline.com:443/forums/Index.cfm?CFApp=1&Message_ID=278)

---

Oil of Oregano - Botanical Immune Protector ...


Date: June 04, 2005 10:33 AM
Author: Darrell Miller (dm@vitanetonline.com)
Subject: Oil of Oregano - Botanical Immune Protector ...


Traditional cultures, without the benefits of modern research, somehow understood that culinary spices and herbs added more to food than flavor. They knew certain spices and herbs were important for health and longevity. Today, science has identified the unique compounds responsible for these benefits. One culinary herb with profound healthpromoting properties is oregano. This botanical treasure was used internally and externally by the ancient Greeks to restore balance to the body, especially the respiratory system. Now research is verifying oregano's potent immune-supporting activity against foreign organisms. This is crucial today, when international travel and globalized food supplies increase our exposure to unsanitary conditions. Unlike some products, Source Naturals OIL OF OREGANO is prepared from true oregano, Origanum vulgare, standardized to 70% carvacrol. This is the highest concentration available of the active biochemical that gives oregano its broad spectrum immune support.

Oregano: Aromatic Mediterranean Herb Many culinary spices and herbs have long been recognized for their health-promoting properties. For example, turmeric (a source of curcumin) is important for a healthy liver, ginger (with gingeroles) supports digestion, Cayenne offers cardiovascular support, and rosemary is a potent cleansing herb. Origanum vulgare, an aromatic Mediterranean herb, has historically been used as a natural protective compound. The Greeks named this hardy perennial oregano (joy-of-the-mountains). Their health practitioners relied on it for lung support and tissue repair. Over the centuries, oregano gained widespread use for respiratory health.

It's the Carvacrol that Counts

Source Naturals OIL OF OREGANO is made from the original wild species of oregano, grown without pesticides and extracted without harmful chemicals. It is standardized to 70% carvacrol, the highest amount available. Carvacrol, one of oregano's most active constituents, is a strong phenol (an acidic compound with cleansing properties), and is the subject of much research into its immune-supporting activity. Other oregano species on the market, for example, Thymus capitus or Mexican sage, are not active because they contain insufficient or no carvacrol. Many products are not standardized or fail to specify the percentage of carvacrol they contain.

Broad Spectrum Production

Oil of oregano has been extensively researched with extremely positive results. Daily supplementation was found in one human study to support intestinal health by protecting against foreign organisms. Oregano also has antioxidant properties, according to in vitro studies. Its phenols inhibited lipid peroxidation of LDL cholesterol in human plasma. Oregano oil has greater activity than a wide variety of other essential oils in protecting food from contamination, according to in vitro studies. Its principle components were found to damage the cell membranes of invading organisms. Studies show oregano oil protects against many different organisms. This is significant, not only for its immediate health benefits, but also because current research shows foreign organisms can cause longterm irritation and stress to organs such as the heart and brain.

Natural Defense in a Changing World

Source Naturals OIL OF OREGANO is available in liquid form and in hard-shell vegetarian capsules, with cold-pressed extra virgin olive oil as a carrier. At a time of increased international trade and travel, this natural health superstar is one of Source Naturals' most important strategies for wellness.

References:
Elgayyar, M. et al. 2001. Antimicrobial activity of essential oils from plants against selected pathogenic and saprophytic microorganisms. Food Prot 64(7): 1019-24. Force, M. et al. 2000. Inhibition of enteric parasites by emulsified oil of oregano in vivo. Phytother Res 14:213-214. Teissedre, P.L. et al. 2000. Inhibition of oxidation of human low-density lipoproteins by phenolic substances in different essential oils varieties. J Agric Food Chem 48: 3801-05.



--
VitaNet &reg
VitaNEt &reg Staff



(https://vitanetonline.com:443/forums/Index.cfm?CFApp=1&Message_ID=181)

---

Garlic Supplements...


Date: May 12, 2005 01:08 PM
Author: Darrell Miller (dm@vitanetonline.com)
Subject: Garlic Supplements...


(https://vitanetonline.com:443/forums/Index.cfm?CFApp=1&Message_ID=44)
VitaNet ® LLC. Discount Vitamin Store.
Back to top