Search Term: " Crisp "

Messages 1-13 from 13 matching the search criteria.
---
Eating fried food just twice per week increases your chance of early death



Date: August 17, 2018 09:53 AM
Author: VitaNet, LLC Staff (support@vitanetonline.com)
Subject: Eating fried food just twice per week increases your chance of early death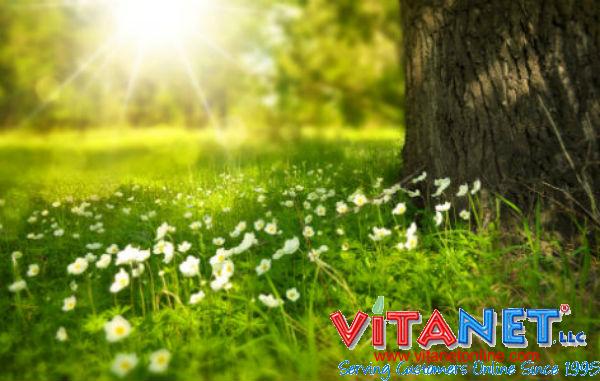 Nature News puts out an article on a possible link between routinely eating deep fried foods and premature deaths. One of the possible causes of an early death is acrylamide, which is present in some foods, one of which is deep fried potatoes. To cut down on risks, Nature News recommends cutting back on eating deep fried foods more than once a week(preferably even less often) and finding healthier substitutes. Substitutes could include vegetables or oven baked sweet potato fries.
Key Takeaways:
Fried food is full of a carcinogen known as acrylamide.
Black olives, cocoa, dark-crusted breads, and peanut butter are also high in acrylamide.
Kale chips, sweet potato fries, and crispy green beans are some healthier alternatives to French fries.
"To stay healthy and lower your risk of premature death, limit your intake of fried foods like French fries and potato chips."
Read more: https://www.naturalnews.com/2018-08-16-eating-fried-food-just-twice-per-week-increases-your-chance-of-early-death.html
(https://vitanetonline.com:443/forums/Index.cfm?CFApp=1&Message_ID=5710)
---
Gene-editing techniques used in humans for first time



Date: November 29, 2016 08:59 AM
Author:
Darrell Miller (support@vitanetonline.com)
Subject: Gene-editing techniques used in humans for first time


China has become the first country to genetically modify genes and insert them back into a human body. The test patient is suffering from aggressive lung cancer. They were able to extract genes that they believe will effectively attack the cancer if they are in high enough numbers. No final results have been released on the study, but it is a huge milestone in the research field. China is not the only country working on the technology, and the first to complete it would be looking at huge profits.
Key Takeaways:
The technique knocks out a gene that normally acts as a check on the cell's ability to launch an immune response and prevents it from attacking healthy cells.
The modified cells were then multiplied and re-introduced into the patients' bloodstream where, it is hoped, they will home in on the cancer and wipe it out.
He said information on the results and findings of the study would be released when they are ready.
"The modified cells were then multiplied and re-introduced into the patients' bloodstream where, it is hoped, they will home in on the cancer and wipe it out."
Reference:
//www.cnn.com/2016/11/15/health/china-human-gene-testing-Crispr-cas9/index.html?utm_source=feedburner&utm_medium=feed&utm_campaign=Feed%3A+rss%2Fcnn_health+%28RSS%3A+CNN+-+Health%29
(https://vitanetonline.com:443/forums/Index.cfm?CFApp=1&Message_ID=3530)
---
Too much heat in the kitchen may increase your risk of heart disease



Date: November 14, 2016 04:54 PM
Author:
Darrell Miller (support@vitanetonline.com)
Subject: Too much heat in the kitchen may increase your risk of heart disease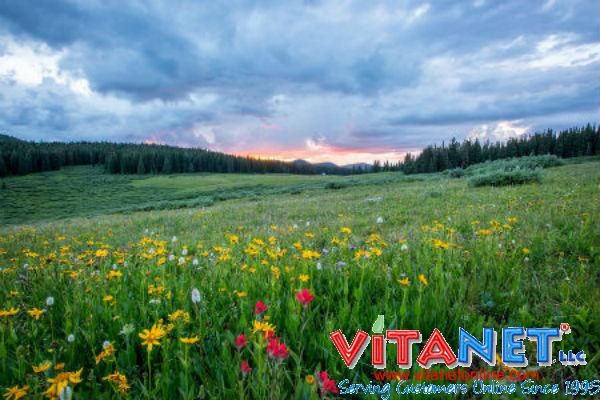 The high temperatures you are cooking your food at may actually lead to heart disease. Cooking food at very high temperatures can actually create new compounds that are harmful to us. Specifically, the oils and how hot they get may actually be the culprits. By just heating and frying alone you could be turning those healthy vegetables into deadly bites full of extra chemicals instead.
Key Takeaways:
If you're a fan of a well-seared steak or a Crisp fried samosa, you may need to pace yourself, as a new study has found that you could be increasing your risk of heart disease.
This may not seem like new insight, as we all know to steer clear of deep-fried and oily foods because the extra oil is bad for our hearts
But this new study, published Wednesday in the journal Nutrition, shows that it may be the temperature we're cooking our food at that's the real problem, not the amount of oil we're using.
"If you're a fan of a well-seared steak or a Crisp fried samosa, you may need to pace yourself, as a new study has found that you could be increasing your risk of heart disease."
Reference:
//www.cnn.com/2016/11/04/health/high-temperature-cooking-increases-heart-disease-risk/index.html?utm_source=feedburner&utm_medium=feed&utm_campaign=Feed%3A+rss%2Fcnn_health+%28RSS%3A+CNN+-+Health%29
(https://vitanetonline.com:443/forums/Index.cfm?CFApp=1&Message_ID=3444)
---
Different Types of Royal Jelly



Date: June 12, 2014 08:54 PM
Author:
Darrell Miller (dm@vitanetonline.com)
Subject: Different Types of Royal Jelly

What is a royal jelly?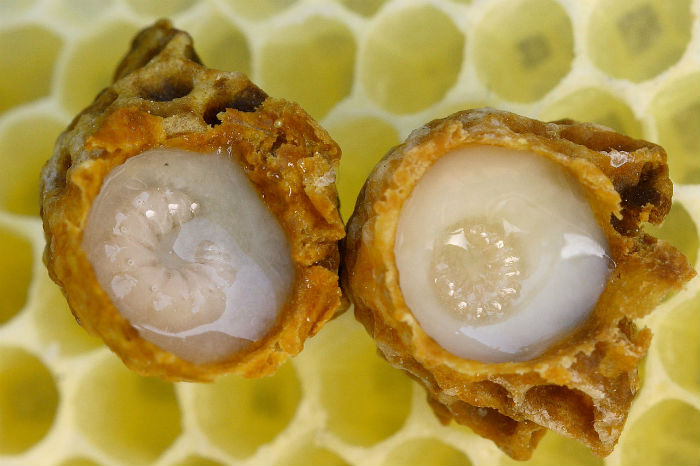 Royal jelly is a gelatin-held substance, which is normally emitted from the cephalic organs of the working drones for the expansion of the ruler honeybee. The hugeness of this white substance for ruler honeybee could be comprehended with a truth that without it, the monarch bumblebee and other working drones will not prosper.
Benefits of royal jelly
The concoction component of illustrious jam is that it is a water-based emulsion of lipids, proteins, sugars and assortments of elements. Further, there are sure parts of it that work against diverse sorts of bacterial executors. It is additionally paramount that the sugar synthesis of bumblebee jam is indistinguishable to those found in glucose and nectar fructose.
The counterfeit detailing of illustrious jam is carried out through distinctive conversion stages, for example, transforming it into different structures like cases, mixture, chewable tablets and fluid. The readiness of the substance is of two sorts, specifically - stop dried and new.
A few producers make offers of Crisp jam straightforwardly to clients. In the end, the clients get profits as far as benefitting bumblebee items holding well being profits and sturdiness. Naturally, with such strong item, the expense of purchasing a new one is unreasonable purchase for the clients.
One of the wonderful sorts is stop-dried substance. This is a direct result of the reason that the stop-dried sort holds complete well being support profits alongside providing for your long lifespan of the item. That intends to say, different sorts of it cannot provide for you a life span ensure as stop dried jam provides for you. Those results of diverse sorts of regal jam are effectively perishable and at a certain stage, their possibility lessens continuously in this way, providing for you no wellbeing profits and the items get valuable for you. You ought to realize that it can additionally be stop dried into powder and therefore pressed into containers.

(https://vitanetonline.com:443/forums/Index.cfm?CFApp=1&Message_ID=3135)
---
The health benefits of citronella oil



Date: February 14, 2014 10:23 PM
Author:
Darrell Miller (dm@vitanetonline.com)
Subject: The health benefits of citronella oil

What is citronella
Citronella is a grass that is grown in Asian countries as well as islands in the South Pacific and has a rich and Crisp aroma. Citronella essential oil is extracted from the Ceylon and Java variety of the grass. This oil is known to have so many benefits and these include:
Insect repellant
Citronella oil is effective in repelling insects such as mosquitoes, fleas, ticks and black flies and thus prevents its bites. The oil can be used on human and their clothing in form of liquid, oil or patch. This makes it a natural and non-toxic alternative to chemical insect repellants. It is also available in products like insect repelling candles and cartridges.
Astringent
If used well, citronella oil can help with oily skin as it is an astringent. You should apply a drop or two on the skin to test if it will cause irritation. You should then apply 2 to 3 drops of the oil to a cotton ball and wipe out any excess sweat. You should then complete your regular facial routine.
Antibacterial
Citronella oil contains methyl isoeugenol that help in its antibacterial property. The oil can kill and even inhibit the growth of bacteria in the body. Therefore, the oil can be helpful in treating wound infections, as well as other infections in the urinary bladder, urethra, colon, stomach, urinary track, intestines, prostate and kidney.
Anti-inflammatory
Citronella oil can be helpful in sedating inflammation. This is particularly so in issues pertaining to the stomach, liver, intestines and other parts of the digestive system. The oil can be used to soothe inflammation caused by drug and alcohol use.
Deodorant
Citronella essential oil has a Crisp and rich lemon aroma that is effective in driving away body odors. Therefore, it is used for body sprays and deodorants but in very small quantities as it can cause skin irritations if used in high quantities.
Source:
//citronella-oil.blogspot.com/
//www.beeyoutiful.com/citronella-essential-oil.html
(https://vitanetonline.com:443/forums/Index.cfm?CFApp=1&Message_ID=3018)
---
What is The Herb Yellow Dock Root And How Does It Detox



Date: April 20, 2011 03:02 PM
Author:
Darrell Miller (dm@vitanetonline.com)
Subject: What is The Herb Yellow Dock Root And How Does It Detox

What is The Herb Yellow Dock Root Good for?
Yellow dock root is a health tonic best known for its detox properties. It has enjoyed a long association with folk medicine since the ancient times, especially in the treatment of what were believed to be diseases of the blood. Today it is often linked to the removal of heavy metals and other toxins from ingested foods, and thus has been attributed with digestive and hepatoprotective properties.
Rumex Crispus is known by many names in the vernacular throughout the ages, but the most common is yellow dock, which to this day remains popular. It is a shrubby plant species native to Europe and parts of Asia. It is a flowering plant that grows up to 1 meter in height, with a circular arrangement of basal leaves similar to that of dandelion. It thrives well in the wild, preferring open spaces, even roadsides, rail beds, and car parks, as long as the soil has enough moisture. Its seeds are on its stems and quite exposed, making it easier to propagate. It is believed to be widespread in all continents, with the obvious exception of Antarctica, and considered an invasive weed in many countries.
The part of the plant used in herbal preparations is, as its name suggests, its root. Yellow dock root are dried and made into tea. Supplements in the form of capsules and tablets contain extracts of the dried root. Its active ingredients are phytochemicals with laxative properties, such as anthraquinones. It contains chrysophanic acid, which has been studied for its positive effects on skin disorders. In addition, it is a good source of vitamin C and iron, the reason why it is good for the blood.
Cleanses the Body of Toxins
Yellow dock root is thought to bind with toxins found in food and promote its excretion through the feces. It is particularly good for the organs close to the digestive tract, such as the pancreas, the liver, and the gall bladder as it promotes the production of enzymes needed for the breakdown of foods and protects the liver from the harmful effects of hepatitis. Also, it is believed to cleanse the lymph nodes. As it contains high levels of iron, intake of yellow dock root has been tied to healthier red blood cells.
Alleviates Skin Inflammation
Chrysophanic acid occurs naturally in several plants, including yellow dock root. This organic compound has been observed to allay the symptoms of many medical conditions of the skin that are inflammatory in nature, such as contact dermatitis, atopic eczema, and acne rosacea. Folk medicine practitioners believe that eating or drinking yellow dock root reduces the severity of herpes outbreaks.
Promotes Bowel Movement
Yellow dock root is rich in anthraquinones, notably emodin. In medicinal niches, these compounds are valued for their purgative properties. In the old days, herbal preparations containing yellow dock were heavily utilized in the treatment of different digestive problems such as indigestion and diarrhea. It is particularly helpful for constipation as it stimulates the colon and promotes bowel movement.
(https://vitanetonline.com:443/forums/Index.cfm?CFApp=1&Message_ID=2279)
---
Nopal Prickly Pear And Your Health



Date: August 18, 2009 12:41 PM
Author:
Darrell Miller (dm@vitanetonline.com)
Subject: Nopal Prickly Pear And Your Health

Nopal is also referred to as the prickly pear cactus. The broad, thick, succulent leaves of the cactus are used for medicinal purposes. The nopal prickly pear herb is the most commonly found in the southwestern United States.
The nopal prickly pear is a vegetable that is made from the young cladophyll, pad-like, segments of the prickly pear plant. These are carefully peeled to remove the spines. The nopal prickly pear is extremely common in its native Mexico. Although the pads of almost all Opuntia species are edible, farmed nopales are most often of the species Opuntia ficus-indica. Generally, a nopal is sold fresh, bottled, or canned. Less often, it is sold dried. It is used to prepare nopalitos. The nopal has a light, slightly tart flavor, and a Crisp, mucilaginous texture. This herb is commonly used in Mexican cuisine dishes include huevos con nopales, which is eggs with nopal; carne con nopales, also known as meat with nopal; or tacos de nopales. Nopales are also an important ingredient in New Mexican cuisine. Currently, the nopal is gaining popularity elsewhere in the United States.
De-thorned nopal stems are used as food in Mexico and among Native Americans. Early settlers used the stems in wound dressing after they had been peeled. The gel that comes from the cactus pads was used to soften the skin. This lessened tension against the wound and alleviated pain. Nopal juice is valued as an anti-inflammatory diuretic. Practitioners of folk medicine recommend this herb fore use against painful urination. The mashed pulp of the cactus was traditionally eaten by the West Coast Indians in order to ease childbirth. Additionally, the pulp was used as a lung remedy and as a cardiac aid.
The nopal prickly pear herb contains a variety of phytochemicals. Among these components are pectin, mucilage, and gums that assist the digestive system. This herb also contains nutrients which inhibit bowel absorption of dietary fat and excess sugars. Nopal is responsible for fortifying the liver and pancreas. This enhances insulin's ability to move glucose from the blood into the cells, where it is able to produce energy. Research has determined that nopal prickly pear has hypoglycemic benefits as well. This could be extremely helpful for those people suffereing from diabetes. Other studies have determined that nopal lowers serum levels of LDL cholesterol and triglycerides. Additionally, it may inhibit cancer growth and prevent cancer development. Laboratory animals that were treated with cactus juice showed an increase immune response regarding tumor growth, Epstein-Barr virus, and suppressed immune function.
The leaves of the nopal plant are used to provide antiasthmatic, astringent, laxative, pectoral, and vemrifuge properties. The primary nutrients found in this herb are mucilage, pectin, and phytochemicals. Primarily, nopal is extremely beneficial in dealing with cancer, diabetes, high cholesterol, and immune function. This herb also acts as a great digestive aid.
In order to obtain the best results when supplementing with this, or any herb, it is important to consult your health care provider before beginning any regimen while on medications. For more information on the many beneficial effects provided by nopal prickly pear, please feel free to consult a representative from your local health food store with questions.
(https://vitanetonline.com:443/forums/Index.cfm?CFApp=1&Message_ID=2058)
---
Fennel



Date: June 30, 2008 04:47 PM
Author:
Darrell Miller (dm@vitanetonline.com)
Subject: Fennel

If there has ever been an overlooked vegetable, it would definitely be fennel. Some people have an aversion to its licorice-like scent, while others feel as if fennel is a bizarre and obscure vegetable that they have no interest in learning how to prepare. However, those who have discovered it know that ignoring fennel is a waste of a versatile vegetable's amazing flavor and healthful benefits. Even those who already cook with fennel might find that they aren't taking advantage of its versatility. For example, many people use only the delicate, lacy parts of fennel as a flavor-enhancing garnish for soups or salads. Others stick to just using the green-white bulbs, while tossing the remaining pieces aside. However, there's no season like now to start using and enjoying all the parts of fennel.
Fennel is available from autumn until early spring and both its stems and bulbs have been found to contain many nutrients. Fennel spice, which is made from the vegetable's seeds, can be found year round, as it is one of five spices in Chinese five-spice powder. One cup of raw, sliced fennel is a huge source of vitamin C, folic acid, fiber, and potassium. History has shown that fennel can be taken to alleviate bad breath, indigestion, intestinal spasms, cramps, and gas. It is thought that Puritans chewed the seeds in order to tame hunger during fasts. Recently, scientists have found that fennel contains antioxidants which promote good health.
In order to gain these healthful benefits, be sure to purchase white or pale-green fennel that has clean, firm bulbs. The bulbs should not be split, bruised, or spotted, while the stalks that grow from the bulb should be relatively straight. Additionally, the vegetable's fronds would be green but not flowering because blooms indicate that the bulb is past maturity. When consumed right away, fennel is at its best. But, it can be kept in the Crisper for up to four days. Be sure to wash it before using its base in hors d'oeuvres, salads, and gratins. Also, make sure to reserve its fronds in order to enhance dishes in a potent way. With such versatility in the kitchen, there is absolutely no excuse not to include fennel in your meals this season.
Once you discover that fennel is both crunchy and slightly sweet, you will want to incorporate it into many of your daily meals. Thankfully, fennel can enhance many dishes and make them extraordinary. Here are some quick ideas for using fennel this season. You can thinly shave the desired amount of a fennel bulb and toss it with a bit of olive oil, fresh lemon juice, and a small amount of Parmesan cheese to make a fennel salad at moment's notice. Another option is sauté sliced fennel with equal parts of onion and bell pepper in order to make a simple vegetarian side dish. One can take advantage of fennel's ability to enhance flavors by adding fennel with tuna or grilled sea bass. Fennel can also be cut vertically, leaving bulb, stalk, and leaves intact and then brushed with olive oil and grilled until lightly browned. Another idea is to garnish your favorite vegetable soup with coarsely chopped fennel fronds.


--
Buy Fennel At Vitanet ®, LLC


(https://vitanetonline.com:443/forums/Index.cfm?CFApp=1&Message_ID=1829)
---
Loose Weight By Cutting Dietary Fat Absorption



Date: December 08, 2007 06:24 PM
Author:
Darrell Miller (dm@vitanetonline.com)
Subject: Loose Weight By Cutting Dietary Fat Absorption

You can lose weight by cutting dietary fat absorption, although in order to understand the need for this you have to appreciate the effect that fat has on your weight. Not only fat, but any form of calories.
The word 'calorie' appears to have a bad press, and there have been a lot of ill informed comments made about calories and whether calorie controlled diets are effective or not. Quite frankly, it is all said in ignorance. Whether you agree or not, the calorie is a measurement of energy and the calorie content of foods is what is calculated to be the energy value of these foods.
Once inside your body, that energy is either used up or converted to body mass. It is not necessarily converted to fat, since that extra weight could be in the form of muscle tissue. However, it is converted to body mass and so you can put on weight. The basic equation is that if you take in more energy than you use, then you add weight, and if you use more energy than you take in, then you lose weight. It is slightly more complex than that, but it is basically true.
That does not mean that if you eat a pound of dripping (the fat that drips off cooking meat) you will add a pound of weight. It is the calorific value of the dripping in terms of energy, whether measured in calories or in joules, that is the relevant factor, and if that is 4000 calories, which is about average for various types of dripping, then if you use up 4001 calories in exercise, you can safely spread your pound of lard on toast and eat it without putting on weight (you will have also to use up the calories in the toast).
It is the calorie equation that is important, and if this is negative then you will lose weight. You have to: it is a law of science! Whether your calories are in the form of cookies, candies, avocados (loads of them) or dripping, it is all the same. A meat calorie is the same as a vegetarian or vegan calorie. If you eat more than you use you put on weight.
Different foods contain different quantities of energy, or calories. If you buy a Big Mac you eat 570 calories, and 5 from your Super Pepsi. If the guy next to you has an English Muffin, he will have 140 calories. However, if he then goes home and slouches on the sofa watching TV and you go to the gym for a serious workout, he is liable to put on weight and you lose it. It's all in the equation!
However, you don't just use calories in exercise. Your metabolism is also important. In fact 65% - 75% of the calories you use in a day are used up by the body at rest: the metabolism that takes place 24/7 to keep you alive. The heartbeat, breathing and brain activity for example, all use up energy. So not all is doom and gloom, and you can burn up these calories even while you are sleeping.
However, there is another way to prevent the fat you eat from turning into weight. (Incidentally, if you exercise a lot, that weight will likely be in muscle mass, but if not then it will certainly be fat). You have a clue to the way that can be done in the first sentence of this article: 'dietary fat absorption'.
If the fat is not absorbed into the body, then it is not available to be metabolized into body fat. It will pass through the body unchanged. It is not the fat you consume that makes you gain weight, but the amount of that fat absorbed through your intestines. But how is it possible to selectively prevent the fat in your diet from being emulsified by the bile and absorbed through the intestinal wall?
By means of chitosan. This is a fiber that absorbs part of the fat from the food you have eaten and hides it away from your digestive system. It cannot be broken down into sugars and then into fat to add to your unwanted weight. However, because it works after your meal, you get to eat what you want – that 'finger lickin' good' stuff you love, but don't suffer the consequences of failing to exercise to work it off. It's like you just ate lettuce without the fried chicken with the Crispy fatty skin.
So what is this miracle substance, chitosan? Biologists would recognize the name as being associated with chitin, the acetyl-glucosamine polymer that forms the carapaces, or shells, of crabs, lobsters and other marine shellfish. Chitosan is formed by deacetylating the chitin and is mainly used to enhance the growth of plants, and also as a filtration aid. So what does it do to help to remove some of the fat from your diet after you have eaten it?
The mechanism by which it does this is not fully understood, and in fact is still disputed in some quarters. However, the proof of the pudding is in the eating and it appears to act according to the claims. There are two possible mechanisms, one of which is connected with the deacetylation of the chitin molecule. Because of this, the resultant chitosan molecule has cationic groups on the polymer chain. Cations are positively charged, and can react with acids, not the least of which are the bile acids that break down lipids (fats) to render them into a form suitable for absorption.
It is possible for the chitosan to react with the bile acids and prevent them from breaking down the fats into a condition that enables them to be passed through the intestinal wall. However, it has also been proposed that dietary fibers work by increasing the thickness of the boundary layer of the intestine through which the fats would have to pass. This would have the effect of reducing the lipid uptake.
It is also possible that since chitosan is a fibrous substance, it attracts the fats through its charge and absorbs them into a swelling ball of fats and fiber that is not only impermeable by the bile acids, but also passes through the intestinal tract unchanged and eventually excreted. In fact, there is not proof for any of these projected mechanisms, and all are theoretically possible. The fact is that it appears to work, but must be taken for several weeks for the effects to be noticeable.
It is possible to lose weight by dietary fat absorption, and whatever mechanism is used by chitosan, it is well worth trying if you like your fatty foods but also want to lose weight. Combine chitosan with a good exercise regime and you might find that you can control your weight whatever you eat. Chitosan is available over the counter at any health food store.


--
Vitanet, LLC Dietary Supplement Store &reg


(https://vitanetonline.com:443/forums/Index.cfm?CFApp=1&Message_ID=1650)
---
Prostate Health Naturally



Date: June 16, 2005 11:11 AM
Author:
Darrell Miller (dm@vitanetonline.com)
Subject: Prostate Health Naturally

Nature's Life Prostate Health Options


Prostate Health... Naturally

Prostate issues too often put a damper on the activities of men of all ages and they are far more common than previously thought. According to some studies, virtually all men will eventually experience prostate issues.

Men with enlarged prostates experience discomforts that may include difficulty urinating, increased frequency and urgency of urination, bouts with sleep-disturbing nighttime urination and lower back discomfort. Dealing with the discomforts from enlarged prostates may be costly, too. Every year about 400,000 men have prostate surgery, adding over $3 billion annually to the national health care bill.

Nature's Life offers several products to support prostate health, including Saw Palmetto as a whole berry concentrate, and three doctor-formulated combinations including Saw Palmetto for supporting prostate health. All of these products are designed to provide nutritive support for:

healthy prostate gland function
normal urine flow

Nature's Life® Prostate formulas are made from all natural ingredients… only the finest available. Regardless of the formula you prefer, you can always be sure of the same superior quality and consistent results.

Prostate function
A small doughnut-shaped gland, the prostate surrounds the urethra where it leaves the bladder. The prostate produces an alkaline substance which makes up the largest part of the seminal reproductive fluid (semen).

Most men's prostates start to enlarge at about age 50. As the prostate gland enlarges, it pinches the urethra, causing reduced urine flow and increased discomfort. Research into prostate enlargement is focusing on male hormones, or androgens. In older men, androgen production changes result in higher levels of dihydrotestosterone (DHT), which is produced from testosterone. The prostate is more likely to enlarge when higher levels of DHT are present.

The Holistic Approach
A unique combination of herbs, amino acids, vitamins, minerals, phytonutrients, and essential fatty acids may help provide nutritional support to maintain good prostate health.

Saw Palmetto Berry (Serenoa repens B.)
The berries from this small tropical palm contain lipophilic sterols and essential fatty acids, including beta sitosterol. Saw Palmetto extract may also support normal inflammatory response by inhibiting the production of prostaglandins. Research suggests that Saw Palmetto may help to increase urine flow and decreases nighttime discomfort. Saw Palmetto has been the subject of numerous double blind clinical trials. All of these effects of Saw Palmetto make it the key ingredient to support prostate health.

Pygeum Bark (Pygeum africanum H.)
The bark of this tall African tree contains lipophilic sterols, including beta sitosterol and sitosterone plus unique fatty acids. These ingredients influence prostaglandin synthesis to help provide nutritional support for a normal inflammatory response. Other components of pygeum may provide nutritive support to help maintain normal prostate size.

Stinging Nettle (Urtica dioica L.)
A common "weed" around the world, stinging nettle has a long history of traditional use to support normal urine flow. Nettle contains substances that may have anti-androgen activity. Many commentators feel that the potential beneficial effects of Nettle extract are increased when combined with Saw Palmetto.

Pumpkin Seed (Cucurbita pepo)
The seeds of this familiar food is a good source of zinc, phytosterols, and essential fatty acids: nutrients essential to prostate health. Preliminary studies find pumpkin seed extract promising alone, but combinations of pumpkin seed oil with nettle and/or saw palmetto have the potential to help restore and maintain healthy prostate size.

Minerals
Zinc is concentrated in the prostate gland and is a major constituent
of seminal fluid. Zinc appears to play a role in maintaining healthy male hormone balance, possibly by its effect on 5-alpha reductase, the enzyme which produces powerful androgens in the prostate. Preliminary reports suggest that zinc may be helpful in supporting urinary comfort. Copper is added to balance the zinc and prevent a
copper deficiency.

Active Aminos™ (Glutamic Acid, Alanine & Glycine)
These are the three amino acids found in highest concentration in the prostate. A recent study suggested that this combination of amino acids may help support normal urination and urinary urgency.

Beta Sitosterol
The oil constituents of a few plants, including soybeans, pygeum, and pumpkin seeds, contain a mixture of phytosterols, or plant hormones, that include beta sitosterol. Recent studies have suggested that beta sitosterol may help to support normal urine flow. Research also suggests that beta sitosterol may also support normal prostaglandin synthesis thus normalizing the inflammatory response.

Vitamin B-6 (Pyridoxine HCl)
This essential B vitamin is required for many metabolic processes, including the use of amino acids such as Glutamic Acid, Alanine and Glycine.

Lycopene: A valuable addition
Lycopene is an antioxidant carotenoid found primarily in most tomato products. In men, lycopene is stored in the prostate and testes, and has been associated with protecting the health of the prostate by acting as an antioxidant. As men age, the level of lycopene is diminished, therefore it should be replaced by food intake or supplements.

Several other herbs have traditionally been used for prostate and urinary tract health:

Herbs
Traditional Indications*
Burdock Root
(Arctium lappa L.)
Contains polyacetylenes, amino acids and inulin for restoring harmony to the body.
Cayenne Fruit
(Capsicum annuum L. var. annuum)
Contains capsaicin and saponins for stimulating blood flow.
Goldenseal Root
(Hydrastis canadensis L.)
Contains alkaloids, including berberine, a powerful tonic for all mucus membranes.
Gravel Root
(Eupatorium purpureum L.)
Contains active volatile oils and flavonoids; for healthy kidney and bladder function.
Juniper Berry
(Juniperus oxycedrus L.)
Contains essential oils, flavone glycosides, organic acids and terpenes for healthy kidney and bladder function.
Marshmallow Root
(Althaea officinalis L.)
Mucilage, containing poly-saccharides and uronic acid for normal urine flow.
Parsley Leaf
(Petroselinum Crispum M.)
Contains coumarin and flavonoids for normal urine flow.
White Pond Lily Root
(Nymphaea odorata)
For intestinal cleansing.

* These are traditional indications, and Nature's Life does not guarantee that the indicated herb will have the referenced benefit at the levels provided.


Lifestyle Choices
Nutritionists believe that diet and exercise contribute a great deal to the success of natural prostate self-care. In addition to a comprehensive prostate support formula, men should reduce dietary fat, eat more fruits and vegetables and commit to a regular exercise program. This is not just for a healthy prostate, but a choice for a healthier, happier life.

The Nature's Life® brand has three comprehensive formulas with herbs and nutrients intended to provide nutritive support for healthy prostate gland function and normal urine flow, as well as individual supplements to complement these formulas:

800 Prostate Support™ combines standardized extract of Saw Palmetto – the choice for a stronger dosage – with Stinging Nettle, standardized Pygeum bark extract, and zinc.

Prostate 700+™ combines standardized extract of Saw Palmetto with concentrated Nettle root extract, and pumpkin seed oil.

600+ Prostate Maintain™ combines a whole herb form of Saw Palmetto for a regular maintenance dosage with Active Aminos™, Zinc, and a blend of traditional herbs.

Saw Palmetto, 500 mg whole herb

Lycopene 30 mg & 10 mg


Which Prostate Formula is Best For You?

| | | | |
| --- | --- | --- | --- |
| Nature's Life® Formula/Per Serving | 600 | 700 | 800 |
| Saw Palmetto | 600 mg | 213 mg* | 160mg* |
| Pumpkin Seed Extract | 50 mg | 267 mg* | |
| Nettle Root Extract | | 400 mg | 150mg |
| Pygeum Bark Extract | 10 mg | | 50 mg |



--
Vitanet &reg



(https://vitanetonline.com:443/forums/Index.cfm?CFApp=1&Message_ID=368)

---

Clearing the Air


Date: June 13, 2005 10:34 AM
Author: Darrell Miller (dm@vitanetonline.com)
Subject: Clearing the Air


Clearing the Air by Robert Gluck Energy Times, August 1, 1999

One Crisp winter morning in Vermont, Alan hoisted his skis over his shoulder and tracked through the dazzling snowpack to the lift about a quarter-mile away. He had trekked this gently uphill route many times and valued it as an invigorating warmup for a day on the ski trails. The path seemed to grow steeper, however, and the winter sun more blazing as Alan struggled for breath, sweat dampening his woolen cap. Weak and wheezing, he paused for what seemed like an eternity and finally turned back, plodding arduously through the ice.

Fit and athletic, the 42-year-old Alan heard the alarming news from his health care practitioner: asthma. The therapy: inhaled steroids.

Breathing Uneasy

The incidence of asthma-a chronic condition characterized by narrowing of the bronchial tubes, swelling of the bronchial tube lining and mucus secretion that can block the airway, making breathing difficult-has ballooned to alarming rates.

In the United States, according to the Centers for Disease Control, the number of people reported to suffer from asthma increased from 10.4 million in 1990 to 15 million in 1995. In 1998, the epidemic cost about $11.3 billion.

Worldwide, experts estimate that the prevalence of asthma increased approximately 50% over the last 10 to 15 years. Nations with the highest rates are the United Kingdom, New Zealand and Australia; lowest are Indonesia, Albania, Romania and Georgia.

Deaths from asthma have doubled in the last decade and, according to the National Institute of Allergy and Infectious Diseases, asthma is the seventh most common chronic health condition in the United States. Children constitute the most disturbingly burgeoning segment of the asthma explosion, its sufferers numbering five to six million. The rate of asthma among children five to 14 years old increased 74% between 1980 and 1994; the rate for preschool kids skyrocketed 160%. Asthma is the number one chronic childhood illness and the third leading cause of hospitalization for children under age 15. More than 5000 Americans die from asthma annually; the fatality rate among children five to 14 years old more than doubled from 1979 to 1995, according to the Asthma and Allergy Foundation.

Waging War on the Wheeze

Asthma is indeed chronic, but it can be prevented and controlled and its effects reversed. Mainstream MDs command an arsenal of pharmaceuticals, some of which are essential for severe or urgent conditions. Consult your health care practitioner about any breathing difficulties.

Because of its complexity, however, asthma requires a balanced therapeutic approach: careful attention to diet, exercise and stress reduction while taking supplemental nutrients and botanicals can help ease asthma's discomforts. Antioxidant nutrients like vitamins C and E, fruits and vegetables rich in phytochemicals plus herbs like echinacea and garlic, all possess the potential for helping the body fight asthma.

Induced by an array of inherent physiological vulnerabilities, some of which may not manifest until adulthood, as well as environmental factors, asthma benefits from extra sleuthing into its causes and planning for relief.

Triggers and Therapies

Asthma is derived from the Greek word meaning panting or breathing hard, which pretty much sums up the malady: Wheezing and shortness of breath typify the attack.

In bronchial asthma, the commonest variety, the passages that carry air from the throat to the lungs narrow as a result of muscle contraction, local inflammation or production of excess mucus. Breathing becomes difficult and wheezy as air is expelled.

"Asthma symptoms are triggered by various factors such as allergens, irritants, infections, pollutants, medications, and emotions," says Anthony Rooklin, author of Living with Asthma: A Comprehensive Guide to Understanding and Controlling Asthma While Enjoying Your Life (Penguin). "Triggers are substances or situations that would be quite harmless to people with ordinary airways, but that bring on asthma symptoms in susceptible individuals."

According to Ellen W. Cutler, nutritionist, enzyme therapist, chiropractor and author of Winning the War Against Asthma & Allergies: A Drug-Free Cure For Asthma and Allergy Sufferers" (Delmar), asthma is an allergic disease that is always triggered by allergens. "These allergens include not only foods, pollens and environmental factors such as perfume, animal dander and chemicals but also bacteria, climactic conditions and emotions," says Cutler.

"When these allergies are active from birth, asthma can be diagnosed early in life, even in infancy," she adds.

Cutler believes every individual with asthma should be able to lead a normal, drug-free life.

"Most asthmatics have been told that asthma is a chronic problem they will have to contend with for the rest of their lives. Asthma can be cured, not miraculously and instantaneously, but inevitably and permanently, once the allergies that cause it have been eliminated," she adds.

Dilating on Nutrients

Although it is vitally important for folks with asthma to develop a treatment plan with a trusted health care provider, that plan, according to experts, may lend itself to a rich variety of complementary options, especially nutrients, phytochemicals, minerals and enzymes.

According to Ruth Winter, author of A Consumer's Guide to Medicines in Food: Nutraceuticals That Help Prevent and Treat Physical and Emotional Illnesses (Crown), researchers in Nottingham, England, linked magnesium and lung function.

"Magnesium is involved in a wide range of biological activities, including some that may protect against the development of asthma and chronic airflow obstruction," Winter says. "Dr. John Britton and his colleagues at Nottingham University measured the magnesium in the diets of 2,633 adults aged 18 to 70 and they found that low magnesium was associated with reduced lung function and wheezing" (The Lancet 344, 1994: 357-62).

Magnesium actually boasts a long history as a bronchial relaxant, first demonstrated in 1912 on cows. Its potential was eclipsed, however, by pharmaceutical antihistamines and bronchodilators until its recent rediscovery.

Defending the Lungs

Antioxidants, with their ability to bolster the lungs' defense mechanisms by battling oxidizing free radicals that constrict bronchial tissue, wield tremendous force in the anti-asthma offensive. Michael T. Murray, ND, and Joseph E. Pizzorno, ND, in their Encyclopedia of Natural Medicine (Prima), connect the steady decrease in dietary intake of antioxidants to the burgeoning incidence of asthma.

Among the top asthma-busting antioxidants:

Vitamin C. Murray and Pizzorno note that C is the major antioxidant present in the lining of the airway and cite generous evidence that when vitamin C is low, asthma incidence is high (Annals Allergy 73, 1994: 89-96). Vitamin C, taken over time, effectively suppresses histamine secretion by white blood cells.

Flavonoids. Also credited with reducing histamine production, flavonoids, notably quercetin and the extracts from grape seed, pine bark and ginkgo biloba, are key asthma-fighting antioxidants (J Allergy Clin Immunol 73, 1984; 769-74).

Carotenes. They limit production of allergy-related compounds (called leukotrienes) and bolster the lining of the respiratory tract (Biochem Biophys Acta 575, 1979: 439-45).

Vitamin E and selenium. Both reduce secretion of leukotrienes (Clinical Exp Allergy 26, 1996: 838-47).

Vitamin B12. Murray and Pizzorno cite the work of Jonathan Wright, MD, whose clinical trials with supplemental vitamin B12 proved strongly effective, especially for children with asthma.

A Bundle of Botanicals

Herbal remedies for asthma date back more than 5000 years to the Chinese emperor Shen-nung. The ancient Egyptians treated respiratory ailments with herbs as well; the Greeks favored mint, garlic, cloves and myrrh for pulmonary problems.

Today, the power of plants has been validated by clinical research and standardized for predictability. (Always consult a health care practitioner when seeking complementary therapies, and read the package labels carefully for dosages and cautions.)

In their book, Asthma: An Alternative Approach (Keats), Ron Roberts and Judy Sammut provide a concise guide to asthma-easing botanicals: Garlic: acts as antiviral, antibacterial and antihistamine; enhances immune response; contains the antioxidant selenium. Garlic also is an expectorant.

Echinacea: a traditional treatment for immune disorders and infections of the upper respiratory tract, known to shorten the duration of colds, coughs and flus.

Ginkgo biloba: inhibits the chemical responses that induce asthma discomfort (Br J Clin Pharmacol 29, 1990: 85-91).

Ginseng: stimulates immunity and the production of steroid-like hormones; helps chronic coughs.

Licorice: an expectorant, anti-inflammatory and anti-allergenic that also inhibits leukotriene production (Acta Med Okayama 37, 1983: 385-91).

Tylophora asthmatica: an Ayurvedic treatment that many respected experts believe can act both as an antihistamine and antispasmodic (Planta Med 57, 1991: 409-13).



--
Vitanet &reg



Solaray - Ultimate Nutrition - Actipet Pet supplements - Action Labs - Sunny Greens - Thompson nutritional - Natural Sport - Veg Life Vegan Line - Premier One - NaturalMax - Kal

(https://vitanetonline.com:443/forums/Index.cfm?CFApp=1&Message_ID=327)

---

Allergy Alleviation


Date: June 10, 2005 05:32 PM
Author: Darrell Miller (dm@vitanetonline.com)
Subject: Allergy Alleviation


Allergy Alleviation by Cal Orey , February 2, 2002

Allergy Alleviation By Cal Orey

Welcome to the stuffed up world of seasonal allergic rhinitis: the wheezing, sneezing "inhalant allergies" that torment 35 million Americans. Adding insult to sinus pain, other allergens attack year-round. Air pollution, dust mites (microscopic gremlins that infest bedding, upholstery and rugs) and animal dander trigger allergies-or other respiratory ailments-in any season. Urban air is full of rubber tire particles, a true blowout for those with latex sensitivity. Altogether, roughly 50 million Americans-about one in five-suffer from some form of allergy, according to the American Academy of Allergy, Asthma and Immunology (AAAAI). Tired of cross-pollinating with plants or being bowled over by dust balls? Vitamins, herbs and other nutrients can help you nip allergy discomfort in the bud.

The Allergy Response

Your immune system triggers an allergic response when it overreacts to otherwise harmless substances or antigens (we're talking dust, pollen and mold).The alarmed immune system then launches a defensive chemical reaction, releasing potent chemicals (antibodies) supposed to destroy the "invaders." The antibodies, called IgE, carry the invading substances to special cells, which zap them with more biochemicals. Among these protective cells are mast cells: they release histamine, the substance that causes swelling and inflammation to the linings of the nose, sinuses and eyelids, resulting in sneezing, upper respiratory congestion and itchy, watery eyes.

Just Blame The Folks

Most allergies are determined by your genes. If your Mom or Dad sneeze and scratch, there's a good chance you will, too. "That is not to say that we directly inherit an allergy to any specific substance. Rather, it seems as if we might inherit some kind of immune system defect or weakness that leaves us more vulnerable to allergies," explain co-authors Glenn S. Rothfeld, MD, and Suzanne LeVert in their book Natural Medicine for Allergies: The Best Alternative Methods for Quick Relief (Rodale). For some people, allergies lurk in food, throwing the immune system into overdrive. "Many natural medicine practitioners believe that a diet high in animal fats will contribute to the development of allergy and asthma, as does a diet high in food additives, such as preservatives and dyes," says Gary McLain, PhD, in his book The Natural Way of Healing: Asthma and Allergies (Dell). Worse, allergies can up the risk of asthma, which afflicts 15 million Americans. Most people afflicted with asthma also suffer allergies: the two are linked, according to the AAAAI. Allergy triggers of asthma include pollen, mold spores and house dust mites. Remember Helen Hunt's asthmatic son in the movie As Good As It Gets? His character endured allergies to dust, and living in New York (and watching his mom date Jack Nicholson) didn't help his immune system. Coughs, ear infections, fevers and visits to hospital emergency rooms curtailed his social life (and limited his close-ups as well). That kind of routine happens in real life, too. (Well, maybe close encounters with Jack N. are not included for most.) But when we breathe substances such as molds, they can induce swelling and inflammation of the bronchial airways which narrow and restrict air flow. This, in turn, causes wheezing and shortness of breath and can trigger an asthma "attack," according to Andrew Engler, MD, who specializes in allergy and asthma in San Mateo, California.

The Nose Knows: Chemical Sensitivities

Imagine a picture-perfect, Crisp, clear Saturday morning. You make a final stop on your weekly errand run to the dry cleaner, where you drop off your laundry and spend a moment chatting up the owner. Back in your car, your eyes tear and you feel a bit woozy. Kenneth Bock, MD, and Nellie Sabin, writing in The Road to Immunity: How To Survive and Thrive in a Toxic World (Pocket Books) sense that your reaction could be chemical sensitivity, a difficult to diagnose but, in their opinion, very real malady. (Of course, a clinician can test you for immune responses to certain chemicals.) Reactions to chemicals produce the typical allergic responses: puffy or red-rimmed eyes; swelling; aching or stiff joints and muscles; irritability or dizziness; respiratory inflammations; headaches and the like. Villains include aerosol sprays, tobacco smoke, glues, insecticides and herbicides, household chemicals and fragrances. Identification and avoidance are key, say the authors. Vitamin C, which binds with chemicals, is one of the best nutritional defenses.

Breathing Problems Expand

Americans now freely take lifesaving medicines such as antibiotics and insulin but, in some people, "they have the potential to alter the immune system, which is where allergies begin," says Dr. McLain. (Consult your pharmacist if you have questions about your prescription medication.) We, as a nation, are also eating more chemicals, from the pesticides drenched on plants to the preservatives poured on prepared foods. We're breathing polluted air, which can lead to or exacerbate asthma, and then we choke on recycled air in sealed buildings. And while a century ago you were likely to have spent much of your time close to home, you can now hop on a supersonic plane and be taken to the other side of the globe within a matter of hours. With travel comes exposure to even more exotic allergens that can drive your immune system to distraction.

The All-Natural Gesundheit

Certain allergy-relief nutrients and herbs can help make life more bearable. Here's how they work: n Vitamin C for the lungs. According to experts, when vitamin C is low, asthma is high. Vitamin C carries the major antioxidant load in the airways and therefore contributes mightily to the health of the lungs. A study in the Annals of Allergy (73(1994):89-96) reported that in seven of 11 clinical trials since 1973, vitamin C supplementation provided "significant improvements" in respiratory function and asthma symptoms. n Vitamin E and carotene to suppress allergic reactions. These antioxidants may also help protect the respiratory tract from caustic pollutants. Vitamin E is reputed to be one of the most important nutrients for antioxidant protection in the lungs. In addition, these two substances decrease production of allergy-related compounds called leukotrienes. n Zinc for the immune system. Research shows that a deficiency in this trace mineral can weaken your immune system, setting you up as a target for allergies and infections. (Some vegetarians may not store sufficient amounts of this mineral and should take supplements.) Zinc comes to the body's rescue by taking part in the production of IgA, the gastrointestinal antibody that lines the digestive tract. "When IgA binds to an allergen, it keeps it from being absorbed into the bloodstream and thus from causing an allergic reaction," report Rothfeld and Levert. Also, zinc protects mucous membranes and helps convert beta carotene to vitamin A, another anti-allergy, immune-boosting nutrient. In a study of 100 participants at the Cleveland Clinic Foundation, half took a zinc-based lozenge, while the other half received a dummy preparation. The participants taking zinc experienced a 42% reduction in the duration and severity of their common colds (Annals of Internal Medicine, 7/96). n Quercetin as an antihistamine. A valuable, anti-allergic flavonoid (plant coloring agent that is a powerful antioxidant), quercetin shines as a potent weapon against allergies and asthma. Believed to inhibit histamine release from mast cells and slow the production of other allergy-related compounds, it stabilizes mast cell membranes. Other flavonoid-rich extracts include grape seed, pine bark, green tea and Ginkgo biloba. n Additional helpful nutrients: Vitamin B-12, particularly to combat sensitivity to sulfites (The Nutrition Desk Reference [Keats]); selenium, an antioxidant that breaks down leukotrienes (Clinical Science 77, 1989: 495-500); and magnesium to relax bronchial tissues (Journal of the American Medical Association, 262 [1989]: 1210-3).

Herbal Remedies To The Rescue

n Nettles for hay fever relief. Research at the National College of Naturopathic Medicine in Portland, Oregon, showed that 40 of 69 folks suffering from hay fever found moderate to extreme relief from taking freeze-dried stinging nettles (Planta Medica, [1990] 44-47). "It is nontoxic, cheap and preferable to antihistamines, which I think are significantly toxic," reports Andrew Weil, MD, in his book Natural Health, Natural Medicine: A Comprehensive Manual for Wellness and Self-Care (Houghton Mifflin). n Cayenne to reduce inflammation. Cayenne, known as hot red pepper, is rich in capsaicin, a potent flavonoid "counter-irritant" that dilates and soothes inflamed nasal and bronchial tissues, according to experts. A bonus: Cayenne also contains a rich amount of antioxidant vitamin C, which can help enhance your immune system. n Echinacea for allergy prevention. This popular Native American herb provides cold and allergy protection, particularly when you take it before encountering allergens. Studies reveal that echinacea aids your body's tissues and protects you from germs and allergens. In fact, German studies have found it possesses valuable antiviral, antibacterial and immunity-boosting properties.

Make Your World Allergy-Free

For the most effective allergy relief, make sure you stay clear of allergens that wreak allergy havoc. Visit an allergy-savvy health practitioner and get tested to find out which substances rock your respiratory world. Plus, allergy experts recommend: n Banish dust mites: sweep out clutter and have your house power-vacuumed, if necessary; wash bedding and linens in very hot water. n De-pollinate your environment: flip on the air conditioner to sift out pollen (keep its filter and any forced air registers clean); exercise indoors; machine dry, rather than line dry, your clothes. n Buy a home air filter, especially if you experience dust, pollen or pet dander allergies. n Avoid allergy triggers that dog your days: cats and canines (or consider the hairless or shed-less breeds), mold and tobacco smoke. No matter what you do or actions you take, allergies may always remain an annoyance in your life. But attention to the foods you eat, the places where you exercise and the right combination of anti-allergy nutrients can limit your discomfort.

Leveling The Leukotrine Playing Field

On a microscopic level, a series of biochemicals implicated in allergic reactions are leukotrienes, substances that may constrict the bronchial tubes (breathing passages). In some people, consuming the food additive tartrazine can cause severe asthmatic breathing difficulties by boosting leukotrine release. In turn, this can interfere with the body's use of vitamin B-6. The process in which lack of B-6 or "errors" in how your body uses B-6 causes allergic reactions and is complex. According to Michael Murray, ND and Joseph Pizzorno, ND in the revised edition of the Encyclopedia of Natural Medicine (Prima), breathing problems may begin when the metabolism of tryptophan (an amino acid) goes awry: "Tryptophan is converted to serotonin, a compound that, among other things, can cause the airways of asthmatics to constrict...Vitamin B-6 is required for the proper metabolism of tryptophan." Accordingly, a study of vitamin B-6, published in the American Journal of Clinical Nutrition, shows that people with compromised breathing may possess less B-6 in their blood than others who breathe normally. When people with asthma were given B-6, their wheezing and asthmatic attacks dropped.

Fat Fix For Allergies

The fat in your diet or supplements can also influence your susceptibility to allergies and asthma linked to allergies. Epidemiologists have found that countries where children eat fish at least four times a month cut their risk of asthma by 67% compared to other parts of the world where they consume fewer fish. Research on omega-3 fatty acids, the kind of fat found in fish, flax and hemp oil, demonstrates that some of these substances can improve breathing. In particular, fatty acids called eicosapentaenoic acid (EPA) and docosahexaenoic acid (DHA) can help open up bronchial tubes. Studies in the American Review of Respiratory Disease and the International Archives of Allergy and Applied Immunology show that breathing passageways may not react so negatively to the presence of allergens when you eat more fish or take supplements containing these types of fats. Many of the scientists who study the kinds of fats we eat believe that the increase in allergies and asthma in the US during the twentieth century may be due to both increasing air pollution (which irritates our lungs) plus a simultaneous increase in our consumption of what are called omega-6 fatty acids. Omega-6 oils are contained in most of the vegetable oils Americans eat, including sunflower and peanut oils. While experts believe that we would be better off consuming a diet containing about five times as many omega-6 fatty acids as omega-3s, today we eat about 40 times as much omega-6s. The chemistry of how these fats influence our allergy susceptibility is complex. It begins in our cell membranes which consist mostly of fat. When we consume omega-3 fatty acids, in our diet or in supplements, and these fats enter cell membranes, the change in structure cuts the availability of arachidonic acid, a fatty acid your body can make and which is found in meat, eggs and dairy products. Eventually, it is thought that this change in cellular metabolism and reduction in arachidonic acid forces the body to make less 4-series leukotrienes, substances which are quite prone to provoking allergic inflammation and, instead, produce 5-series leukotrienes, leukotrienes which don't cause nearly as much trouble. This process requires patience. According to Pizzorno and Murray. "It may take as long as one year before the benefits are apparent, as it appears to take time to turn over cellular membranes in favor of the omega-3 fatty acids."

Chinese Medicine Versus Allergies

Traditional Chinese Medicine (TCM) views allergies as an imbalance of the liver, says Jason Elias, co-author with Katherine Ketcham of The Five Elements of Self-Healing (Harmony Books). "The average American's (liver) deals with about fourteen pounds of chemicals a year. What would normally be a minor irritant becomes major because the liver can't process them anymore," explains Elias. Licorice root (Glycyrrhiza glabra) has traditionally been used to fight allergies since this herb battles inflammation as evidenced by Japanese research and a study published in the journal Allergy. Much of this anti-allergy action is thought to proceed from licorice's interaction with a biochemical called cortisol, a hormone secreted by the adrenal glands. Cortisol (along with epinephrine, another adrenal hormone) relaxes the muscles controlling airways. By slowing the liver's breakdown of cortisol, licorice prolongs circulation of this hormone which, in turn, can help breathing passages stay clear. In addition, glycyrrhetinic acid, a compound in licorice, slows the body's manufacture of prostaglandins and leukotrienes, substances which exacerbate allergic inflammatory reactions. Ma Huang (Ephedra sinica) has been employed for thousands of years to aid breathing since chemicals in this plant widen breathing passages.

Homeopathic Remedies for Allergy

Homeopathic treatments consist of highly diluted substances designed to coax the body into healing itself. The effectiveness of homeopathy for hayfever has been demonstrated by research published in Lancet performed at the University of Glasgow, Scotland. There, scientists showed that homeopathically-prepared medicines produced statistically significant improvements in allergy sufferers. The appropriate homeopathic remedy for any illness depends on the personality type of the person suffering an allergy. These treatments are among those recommended by Dana Ullman: n Allium cepa: appropriate for burning nasal discharge that grows worse in warm rooms and improves outdoors. Relieves non-burning tearing from eyes, raw feeling in the nose with tingling sensation and violent sneezing. n Nux vomica: used when feeling irritable and chilled, with daytime fluent nasal discharge and night congestion that grows worse indoors. Also for those sensitive to cold and to being uncovered. n Pulsatilla: best for women and children with daytime nasal discharge and night congestion who are gentle, yielding, mild, impressionable and emotional. Used when congestion is worse in warm rooms, hot weather or while lying down.

Food Allergy Conundrum Food allergies can prove to be the toughest allergies to identify and eliminate. Jason Elias believes that people may develop food sensitivities from eating the same foods too often. "If someone has an allergy, I might say 'Let's get you off dairy for three weeks,'" he says, noting that some people have limited their hay fever problems by ceasing to consume dairy products. Many have also found relief by maintaining a food diary, keeping track of which foods are associated with allergy attacks and then eliminating those foods. So the next time you sneeze, don't just reach for your hanky, think back to the meal that you just ate. Your allergy problem may be sitting in your stomach as well as making you sneeze and stuffing your sinuses. Taking these kinds of anti-allergy preventive measures can provide life-enhancing relief that feels like a godsend. That lets you attain your healthy best.

This article included reporting by Judy Pokras.



--
Vitanet &reg



(https://vitanetonline.com:443/forums/Index.cfm?CFApp=1&Message_ID=278)

---

Improve Your Diet and Stop Being S.A.D.


Date: May 27, 2005 09:24 AM
Author: Darrell Miller (dm@vitanetonline.com)
Subject: Improve Your Diet and Stop Being S.A.D.


Improve Your Diet and Stop Being S.A.D.

The Standard American Diet (or S.A.D.) is exactly that ? sad! Sadly lacking in essential nutrients and sadly loaded with an excess of the wrong things, like fat, cholesterol, salt and sugar. How can we improve our diets and truly nourish our bodies?

Eat More Fruits and Vegetables

Why are fruits and vegetables so important? Not only are they high in vitamins and minerals, but they also contain bioflavonoids?naturally occurring plant constituents that act as antioxidants and support the integrity of our connective tissue. And fruits and vegetables are high in fiber, so crucial in maintaining our digestive tract health.

What fruits and vegetables don't contain is just as important as what they do contain: fruits and vegetables are free of cholesterol, additives and preservatives, contain no added sugar or salt, and are low in fat?nature's perfect foods. All you have to do is look at the bright, Crisp colors?the vibrant greens, yellows, oranges, reds and purples?to know how good fruits and vegetables are for you.

Eat More Whole Grains

Whole grains, like oats, brown rice and barley, help us meet important nutritional goals. They are low in fat and high in fiber, and, because the germ of the grain has not been lost in the milling process, they are higher in essential fatty acids, vitamin E and B vitamins compared to processed grain products like white bread or pasta. And they're delicious! Have a bowl of hot oatmeal with fresh fruit and nuts for breakfast?or make a hearty barley-vegetable stew for dinner. Your body will thank you!

Increase Your Fiber Consumption

Fiber exercises our digestive tract?toning and strengthening the muscle that surrounds our intestines just the way lifting weights tightens and tones our skeletal muscles. Low-fiber diets increase our risk for a variety of bowel problems, from constipation and hemorrhoids to diverticulosis and diverticulitis to colon cancer. Increasing fiber in the diet is good for the digestive tract, helps regulate blood sugar and may also help reduce cholesterol levels.

What are the best dietary sources of fiber? All plant foods (whole grains, legumes, fruits, vegetables, nuts and seeds) contain fiber. And all animal products (meat, poultry, fish, eggs and dairy products) contain zero fiber?that's right, none!

Eat Healthy Fats and Oils

Fats and oils have gotten a bad rap. Somehow the idea has been promoted that all fats are bad and we should eat as little fat as possible. The truth is that fat is an essential part of our diet, and dietary fats are used for many important functions in the body, from energy production to cell membrane maintenance to nerve conduction. While much of the focus has been on the amount of fat we should eat, the type of fats we eat is at least as important.

High-quality fats are rare in the standard American diet. Most of the fats and oils we eat have been damaged by exposure to heat or light during processing or cooking. This damage destroys essential nutrients and creates free radicals, chemically unstable molecules that can wreak havoc in the body. For this reason, fried foods and highly processed fats like margarine and shortening are best avoided. Health concerns have been raised about margarine, as it contains trans fatty acids?a configuration of fatty acids not found in nature.

And our ratio of fat consumption is skewed. Most Americans consume too many saturated fats and not enough polyunsaturated oils. How do you tell which fats are saturated and which are not? Saturated fats are solid at room temperature (think butter, lard and coconut oil). Polyunsaturated oils are liquid at room temperature (like corn oil, safflower oil and sunflower oil). In addition to polyunsaturated oils, olive oil, a monounsaturated oil, is also a heart-healthy choice and one of the best oils to use.

Reduce Your Consumption of Animal Products

While animal products (meat, poultry, fish, eggs and dairy products) contain many valuable nutrients, as a nation, we tend to overdo it. A diet high in animal products is a diet high in cholesterol, and is strongly linked to the number-one killer in the industrialized nations: cardiovascular disease, which includes high blood pressure, heart attacks and strokes.

How do you know which foods contain a lot of cholesterol without having to read labels? All animal products contain cholesterol. All plant foods (grains, legumes, fruits, vegetables and nuts and seeds) contain zero cholesterol. It's that simple. Eating a predominantly vegetarian diet is one way to maintain your cardiovascular health.

Avoid Stimulants?Like Caffeine

Most people think caffeine "gives" them energy. Nothing could be farther from the truth! Caffeine in fact robs the body of energy?by withdrawing from your energy 'savings account' now, leaving you less reserves to draw upon later. The pick-me-up feeling artificial stimulants provide is inevitably followed by an energy crash.

Reduce Your Caloric Intake

About a quarter of the U.S. population is now considered to be obese, and the numbers are rising. Our children are increasingly overweight, from a steady diet of junk food and TV-watching. As a nation, we are overfed and undernourished?our diets are too high in "empty" calories and too low in essential nutrients.

Being overweight significantly increases the risk for a variety of cancers, including colon, prostate, breast, ovarian, and uterine cancer. Animal studies have shown that the only consistent way to extend the life spans of laboratory animals is to put them on a lower calorie diet. Thinner rats live longer?and we suspect the same is true for humans.

Lighten Up!

Are you too serious about your diet? Do you miss out on social opportunities because you are too busy counting calories or grams of fat? Lighten up! To paraphrase one poet, "?Tis better to eat steak and beer with cheer than sprouts and bread with dread!" Don't allow your dietary restrictions to rule you or limit your social life.

Eating out is possible, even on a restricted diet. Most restaurants are willing to accommodate your requests. It's just a matter of learning how to order the healthiest meal possible. Good options include poached fish with lemon, salads with vinaigrette dressing, and plain baked potatoes. Get in the habit of ordering sauces on the side and avoid filling up on empty calories, like white bread rolls.

Take Time To Savor Each Meal

We often make the mistake of eating hurriedly, standing at the sink wolfing something?anything!?down so we can move on to the next activity in our busy lives. But digestion actually functions better when we take the time to slow down. The parasympathetic nervous system is responsible for enhancing circulation to the digestive organs and promoting the flow of digestive juices. There is only one catch?we must be relaxed for our parasympathetic nervous system to predominate. So, take a deep breath and relax, there's plenty of time!



--
VitaNet&reg
VitaNet &reg Staff



Solaray - Ultimate Nutrition - Actipet Pet supplements - Action Labs - Sunny Greens - Thompson nutritional - Natural Sport - Veg Life Vegan Line - Premier One - NaturalMax - Kal

(https://vitanetonline.com:443/forums/Index.cfm?CFApp=1&Message_ID=108)
VitaNet ® LLC. Discount Vitamin Store.
Back to top