Search Term: " Cucurbia "

Messages 1-6 from 6 matching the search criteria.
---
What are the Benefits of Jiaogulan



Date: July 10, 2014 08:20 PM
Author:
Darrell Miller (dm@vitanetonline.com)
Subject: What are the Benefits of Jiaogulan

What is a jiaogulan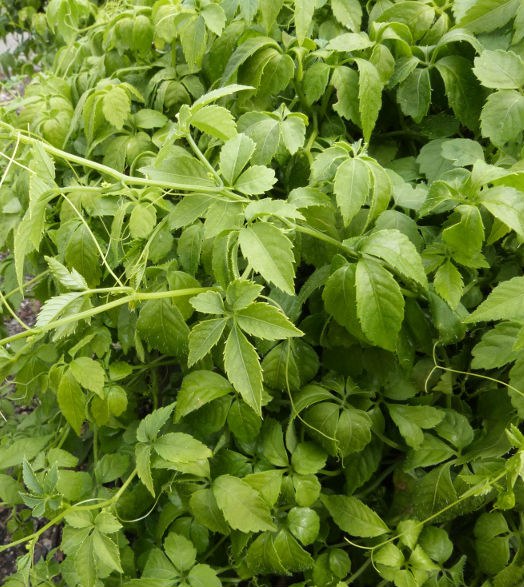 Jiaogulan is also known as Gynostemma pentaphyllum is an adaptogenic herb and the vine from the Cucurbitacea family of plants that grows naturally in Asia, and most specifically in China, Japan as well as in Korea. This plant is related to plants such as the watermelon, pumpkin, cucumber as well as to the gourds. Praised in China as xiancao, the Jiaogulan herb is an incredibly useful life giving plant, the herb of immortality with a powerful adaptogenic capabilities and antioxidant properties. Its adaptogenic capability is derived from its components and substances that aids in revitalization thus bringing the whole body back into balance.

Benefits of jiaogulan

Generally, this plant offers numerous health related benefits with minimal side effects. To Begin with its adaptogenic capabilities, not only helps the body to resist the effects of a stressful conditions, but it also promotes the condition known as homeostasis which helps the body to achieve a state of balance through by regulating various and numerous internal body process. To be more specific, the Jiaogulan herb has adaptogen properties that address both the excess output and the deficiency in the body immune and the endocrine systems. Basically, the adaptogens and the saponins in this plant not only aids the body to regulate itself, which is indeed a key factor in the prevention of diseases and defects such as diabetes, stroke, insomnia, cancer, heart attack, hypertension, atherosclerosis, hormonal imbalance as well as prevention of the high blood pressure, aiding in the proper function of the cardiovascular as well as helping to regulate the cholesterol level in the body among many more.

Additionally, Jiaogulan has some collective chemical compounds known as gypenosides.These gypenosides compounds offer protection against free radical elements and thus against oxidative stress within the brain, which are known to be the main trigger of the Parkinson disease. Their antioxidant capability improves immunity, reduces the effects of aging and speeds the rate of muscle recovery. This herb also has the capability to release nitric oxide, which helps to relax the body blood vessels, its antioxidant compounds ensures you leave free of the radical compound hence your longevity. If you need to build your body mass, muscles,your strength as well as to reduce fatigue, then this herb will be so suitable for you. Finally, the the Gynostemma also has important minerals, vitamins,amino acid and traces of minerals, which of course is generally essential to the body.

Sources

1.//www.jiaogulan.net/benefits.htm:
2.//www.herbslist.net/gynostemma.htm:
3. //getfit.jillianmichaels.com/benefits-jiaogulan-tea-1529.html:
4.//www.livestrong.com/article/283943-what-are-the-health-benefits-of-jiaogulan-tea/

(https://vitanetonline.com:443/forums/Index.cfm?CFApp=1&Message_ID=3146)
---
Are Pumpkin Seeds Healthy For Men and Women?



Date: February 04, 2014 06:45 PM
Author:
Darrell Miller (dm@vitanetonline.com)
Subject: Are Pumpkin Seeds Healthy For Men and Women?

Pumpkin seed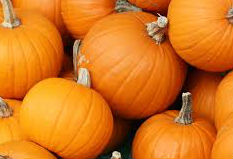 Pumpkin seeds have been gaining traction around health circles in recent months and all for the right reasons. These greenish flat-shelled seeds that pumpkin lovers have been throwing away for years have been proven through tests to contain a whole lot of nutrients.

These nutrients include:
1. magnesium
2. manganese
3. zinc
4. protein
5. iron
6. copper
7. phosphorus
8. Vitamin E & K

According to www.menshealth.com pumpkin seeds are among the top 10 best foods that go uneaten.As you can see, these seeds are packed with nutrients vital for improved health in men and women These wonder seeds can be consumed in a manners of ways including raw, roasted, shelled or unshelled.One can also purchase them or prepare at home from a pumpkin. Either way they are bound to improve your health as follows:

Anti-diabetes effects:
According to www.whfoods.com, tests showed improved insulin regulation helping reduce prevalence of diabetes thanks to the various unique protein types in pumpkin seeds

Prevents certain forms of cancer:
Pumpkin seeds are rich in omega 3 fats that help prevent BPH - Benign Prostatic Hypertrophy a condition where the prostrate gland becomes enlarged.They also contain cancer-fighting compounds known as cucurbitacins that kill cancer cells.According to www.health.yahoo.net , recent research has shown that eating pumpkin seeds lowered risk of breast cancer in post menopausal women by 23%.

Induces sleep:
Pumpkin seeds contain tryptotophan that converts various amino-acids to serotonin which is known to improve sleep and lower depression

Anti-oxidation:
Thanks to the zinc, manganese and various types of Vitamin E, pumpkin seeds are also great anti-oxidants for the body for both men and women of all ages.

Improve blood flow:
According to www.healthyeating.sfgate.com, pumpkin seeds improve blood flow in the body by thinning blood due to its vitamin E elements and also helps in blood clotting and bone development due to vitamin K.

Other health benefits include:
1. Rich in magnesium which aids in heart-related ailments
2. Rich source of fiber
3. Have anti-inflammatory compounds that help fight athritis.
4. Reduce risk of osteoporosis due to their zinc elements

And there you have it, next time you're preparing that pumpkin be sure not to throw away the pumpkin seeds.
(https://vitanetonline.com:443/forums/Index.cfm?CFApp=1&Message_ID=3002)
---
How Do I Eliminate Parasites Naturally from the Colon?



Date: April 11, 2011 09:36 PM
Author:
Darrell Miller (dm@vitanetonline.com)
Subject: How Do I Eliminate Parasites Naturally from the Colon?

Intestinal parasites infect over 3 billion people worldwide. These worm-like organisms populate the gastrointestinal tract and interfere with the absorption of foods. In children they may slow the normal progress of physical growth and intellectual development. In adults they cause muscle weakness, vitamin deficiencies, and susceptibility to fatigue. People from all over the world may acquire parasites from contaminated water and infected soil. Deworming is an effective way to get rid of these parasites. Fortunately, there are many herbs reputed for their anthelmintic benefits.
Garlic
Allium sativum, the popular spice known as garlic, is the best known anti-parasitic herb. Its wide distribution in every continent has enabled cultures from all over the world to take advantage of its medicinal uses. Garlic contains the organic compound allicin, which is the primary substance responsible for warding off worms and bugs that attack the plant. This is the same compound that destroys intestinal parasites, notably threadworms.
Black Walnut
Juglans nigra, or black walnut, is recommended specifically for the removal of pathogenic microorganisms, yeast infections, and intestinal worms. It is a flowering tree that belongs to the hickory family, and anthelmintic extracts are derived from the juice of unripe walnuts. Its antifungal effects are very visible after topically applied to fungal infections such as athlete's foot. When taken orally, it has been noted to be particularly helpful against tapeworms.
Goldenseal
Hydrastis canadensis, called orangeroot or goldenseal in the vernacular, is historically noted for its ability to ease anomalies of the alimentary canal. It is rich in the alkaloid berberine, which restores health to the damaged epithelial tissues of the intestinal walls and expels invasive microorganisms. In recent years it has been observed to act against the parasites E. histolytica, G. lamblia, and Plasmodium as well as the bacterium E. coli.
Wormwood
Artemisium absinthium, better known as wormwood, is an ingredient of traditional herbal preparation used for deworming in the Mediterranean region. The discovery of sesquiterpene lactones in the plant explained its bitter taste and supported its centuries-old use as a vermifuge. Recent studies point to its activities inside the human body that inhibit growth of the parasites Giardia, Plasmodium, A. lumbricoides, and S. mansoni and effectively expel them.
Pumpkin Seeds
Seeds of pumpkin cultivars that belong to the species Cucurbita pepo have a long-standing association with the natural expulsion of intestinal parasites. Pumpkin Seed oil has a milder effect than other herbs but guaranteed to be the safest of all anthelmintic herbal remedies. It is most effective against tapeworms and roundworms. For better results, it is consumed in large quantities with ample liquids, and often ground into a pulp beforehand.
Clove
Syzgium aromaticum, or Cloves, refers to the dried flowering buds of the plant commonly used as a spice. It is often linked to Traditional Chinese Medicine and Ayurvedic Medicine and known for the treatment of digestive ailments. Its oil has been proven effective against infections induced by certain strains of bacteria and fungi. It contains sesquiterpenes that are believed to kill intestinal worms.
If you have worms, you can experience fatigue, malnutrition, and leaning development delays or mental foggyness. Taking an herbal remedy to help expel worms of any kind should be used with a yearly detox and cleans to maintain good health and wellness.
(https://vitanetonline.com:443/forums/Index.cfm?CFApp=1&Message_ID=2270)
---
Zinc Glycinate For Prostate Health



Date: August 05, 2009 06:48 PM
Author:
Darrell Miller (dm@vitanetonline.com)
Subject: Zinc Glycinate For Prostate Health

Now Zinc Glycinate is chelated to help improve absorption and bioavailability, compared to many of other forms of zinc, which can be difficult to properly absorb. For additional support, Now Foods enhanced this new formula with pumpkin seed oil (Cucurbitae Pepo) – nutritional oil that's rich in essential fatty acids. Pumpkin seed oil serves as a healthy synergist that is known for its high phytosterols content. Scientific studies show that the phytosterols present in pumpkin seed oil provide support for a healthy prostate. Together, this unique combination of nutrients is ideal for men over 30 looking to take charge of their prostate health.
According to the Center for Disease Control (CDC), an estimated one out of every three men will experience some form of prostate-related challenge in their lifetime. This makes it important for aging males to take proactive prostate support measures, even at younger ages. Many studies have been conducted to determine how and what a man can do to naturally support optimal prostate function. What researchers now know is that zinc plays a key role in healthy prostate function. In addition to extracts such as saw palmetto, lycopene, and stinging nettle, zinc has shown great promise in supporting normal prostate activity. When it comes to prostate health, men over thirty can not afford to leave anything to change. This unique form of chelated zinc has been shown in scientific studies to exhibit superior bioavailability.
Product possesses:
• 30 mg Albion TRAACS zinc per serving
• Chelated to improve absorption and bioavailability
• Contains pumpkin seed oil for added support
• Shown to help support healthy prostate function
(https://vitanetonline.com:443/forums/Index.cfm?CFApp=1&Message_ID=2047)
---
Pumpkin Seed Oil "Cucurbita pepo"



Date: August 18, 2005 12:14 PM
Author:
Darrell Miller (dm@vitanetonline.com)
Subject: Pumpkin Seed Oil "Cucurbita pepo"

Pumpkin Seed Oil "Cucurbita pepo"
Definition: Pumpkin seeds have a significant antiparasitic property to them and are routinely used to rejuvenate the prostate gland. As a rich source of zinc, which is highly recommended for the male reproductive system. Pumpkin seeds are highly nutritional, but those who can not handle the seeds can take Pumpkin seed oil in Pill form. Pumpkin Seeds are a symbol of health in China.
Possible applications: Intestinal parasites, Prostate disorders.
Scientific info: Swedish clinical trials found the that oil constituents of pumpkin seed combined with saw palmetto treated an enlarged prostate gland effectively. Pumpkin seed has a reputation of being a non-irritating diuretic. Pumpkin seed contains a rare amino acid called myosin found in the seeds of certain Cucurbita species, which is the primary protein constituent of muscles.
Complementary supplements: quassia, buckthorn, acidophilus, bee pollen, bee propolis, B-complex, Saw palmetto, kelp, garlic, black walnut, red clover, cascara sagrada, vitamin E, bioflavonoids, phytonutrients, blue-green algae, zinc and electrolyte supplements.


--
Vitanet &reg


Solaray - Ultimate Nutrition - Actipet Pet supplements - Action Labs - Sunny Greens - Thompson nutritional - Natural Sport - Veg Life Vegan Line - Premier One - NaturalMax - Kal
(https://vitanetonline.com:443/forums/Index.cfm?CFApp=1&Message_ID=733)
---
Prostate Health Naturally



Date: June 16, 2005 11:11 AM
Author:
Darrell Miller (dm@vitanetonline.com)
Subject: Prostate Health Naturally

Nature's Life Prostate Health Options


Prostate Health... Naturally

Prostate issues too often put a damper on the activities of men of all ages and they are far more common than previously thought. According to some studies, virtually all men will eventually experience prostate issues.

Men with enlarged prostates experience discomforts that may include difficulty urinating, increased frequency and urgency of urination, bouts with sleep-disturbing nighttime urination and lower back discomfort. Dealing with the discomforts from enlarged prostates may be costly, too. Every year about 400,000 men have prostate surgery, adding over $3 billion annually to the national health care bill.

Nature's Life offers several products to support prostate health, including Saw Palmetto as a whole berry concentrate, and three doctor-formulated combinations including Saw Palmetto for supporting prostate health. All of these products are designed to provide nutritive support for:

healthy prostate gland function
normal urine flow

Nature's Life® Prostate formulas are made from all natural ingredients… only the finest available. Regardless of the formula you prefer, you can always be sure of the same superior quality and consistent results.

Prostate function
A small doughnut-shaped gland, the prostate surrounds the urethra where it leaves the bladder. The prostate produces an alkaline substance which makes up the largest part of the seminal reproductive fluid (semen).

Most men's prostates start to enlarge at about age 50. As the prostate gland enlarges, it pinches the urethra, causing reduced urine flow and increased discomfort. Research into prostate enlargement is focusing on male hormones, or androgens. In older men, androgen production changes result in higher levels of dihydrotestosterone (DHT), which is produced from testosterone. The prostate is more likely to enlarge when higher levels of DHT are present.

The Holistic Approach
A unique combination of herbs, amino acids, vitamins, minerals, phytonutrients, and essential fatty acids may help provide nutritional support to maintain good prostate health.

Saw Palmetto Berry (Serenoa repens B.)
The berries from this small tropical palm contain lipophilic sterols and essential fatty acids, including beta sitosterol. Saw Palmetto extract may also support normal inflammatory response by inhibiting the production of prostaglandins. Research suggests that Saw Palmetto may help to increase urine flow and decreases nighttime discomfort. Saw Palmetto has been the subject of numerous double blind clinical trials. All of these effects of Saw Palmetto make it the key ingredient to support prostate health.

Pygeum Bark (Pygeum africanum H.)
The bark of this tall African tree contains lipophilic sterols, including beta sitosterol and sitosterone plus unique fatty acids. These ingredients influence prostaglandin synthesis to help provide nutritional support for a normal inflammatory response. Other components of pygeum may provide nutritive support to help maintain normal prostate size.

Stinging Nettle (Urtica dioica L.)
A common "weed" around the world, stinging nettle has a long history of traditional use to support normal urine flow. Nettle contains substances that may have anti-androgen activity. Many commentators feel that the potential beneficial effects of Nettle extract are increased when combined with Saw Palmetto.

Pumpkin Seed (Cucurbita pepo)
The seeds of this familiar food is a good source of zinc, phytosterols, and essential fatty acids: nutrients essential to prostate health. Preliminary studies find pumpkin seed extract promising alone, but combinations of pumpkin seed oil with nettle and/or saw palmetto have the potential to help restore and maintain healthy prostate size.

Minerals
Zinc is concentrated in the prostate gland and is a major constituent
of seminal fluid. Zinc appears to play a role in maintaining healthy male hormone balance, possibly by its effect on 5-alpha reductase, the enzyme which produces powerful androgens in the prostate. Preliminary reports suggest that zinc may be helpful in supporting urinary comfort. Copper is added to balance the zinc and prevent a
copper deficiency.

Active Aminos™ (Glutamic Acid, Alanine & Glycine)
These are the three amino acids found in highest concentration in the prostate. A recent study suggested that this combination of amino acids may help support normal urination and urinary urgency.

Beta Sitosterol
The oil constituents of a few plants, including soybeans, pygeum, and pumpkin seeds, contain a mixture of phytosterols, or plant hormones, that include beta sitosterol. Recent studies have suggested that beta sitosterol may help to support normal urine flow. Research also suggests that beta sitosterol may also support normal prostaglandin synthesis thus normalizing the inflammatory response.

Vitamin B-6 (Pyridoxine HCl)
This essential B vitamin is required for many metabolic processes, including the use of amino acids such as Glutamic Acid, Alanine and Glycine.

Lycopene: A valuable addition
Lycopene is an antioxidant carotenoid found primarily in most tomato products. In men, lycopene is stored in the prostate and testes, and has been associated with protecting the health of the prostate by acting as an antioxidant. As men age, the level of lycopene is diminished, therefore it should be replaced by food intake or supplements.

Several other herbs have traditionally been used for prostate and urinary tract health:

Herbs
Traditional Indications*
Burdock Root
(Arctium lappa L.)
Contains polyacetylenes, amino acids and inulin for restoring harmony to the body.
Cayenne Fruit
(Capsicum annuum L. var. annuum)
Contains capsaicin and saponins for stimulating blood flow.
Goldenseal Root
(Hydrastis canadensis L.)
Contains alkaloids, including berberine, a powerful tonic for all mucus membranes.
Gravel Root
(Eupatorium purpureum L.)
Contains active volatile oils and flavonoids; for healthy kidney and bladder function.
Juniper Berry
(Juniperus oxycedrus L.)
Contains essential oils, flavone glycosides, organic acids and terpenes for healthy kidney and bladder function.
Marshmallow Root
(Althaea officinalis L.)
Mucilage, containing poly-saccharides and uronic acid for normal urine flow.
Parsley Leaf
(Petroselinum crispum M.)
Contains coumarin and flavonoids for normal urine flow.
White Pond Lily Root
(Nymphaea odorata)
For intestinal cleansing.

* These are traditional indications, and Nature's Life does not guarantee that the indicated herb will have the referenced benefit at the levels provided.


Lifestyle Choices
Nutritionists believe that diet and exercise contribute a great deal to the success of natural prostate self-care. In addition to a comprehensive prostate support formula, men should reduce dietary fat, eat more fruits and vegetables and commit to a regular exercise program. This is not just for a healthy prostate, but a choice for a healthier, happier life.

The Nature's Life® brand has three comprehensive formulas with herbs and nutrients intended to provide nutritive support for healthy prostate gland function and normal urine flow, as well as individual supplements to complement these formulas:

800 Prostate Support™ combines standardized extract of Saw Palmetto – the choice for a stronger dosage – with Stinging Nettle, standardized Pygeum bark extract, and zinc.

Prostate 700+™ combines standardized extract of Saw Palmetto with concentrated Nettle root extract, and pumpkin seed oil.

600+ Prostate Maintain™ combines a whole herb form of Saw Palmetto for a regular maintenance dosage with Active Aminos™, Zinc, and a blend of traditional herbs.

Saw Palmetto, 500 mg whole herb

Lycopene 30 mg & 10 mg


Which Prostate Formula is Best For You?

| | | | |
| --- | --- | --- | --- |
| Nature's Life® Formula/Per Serving | 600 | 700 | 800 |
| Saw Palmetto | 600 mg | 213 mg* | 160mg* |
| Pumpkin Seed Extract | 50 mg | 267 mg* | |
| Nettle Root Extract | | 400 mg | 150mg |
| Pygeum Bark Extract | 10 mg | | 50 mg |



--
Vitanet &reg



(https://vitanetonline.com:443/forums/Index.cfm?CFApp=1&Message_ID=368)
VitaNet ® LLC. Discount Vitamin Store.
Back to top