Search Term: " Debae "

Messages 1-48 from 48 matching the search criteria.
---
Vitamin C research booming, 'emerging evidence' promising - ThePress



Date: April 12, 2019 04:02 PM
Author:
Darrell Miller (support@vitanetonline.com)
Subject: Vitamin C research booming, 'emerging evidence' promising - ThePress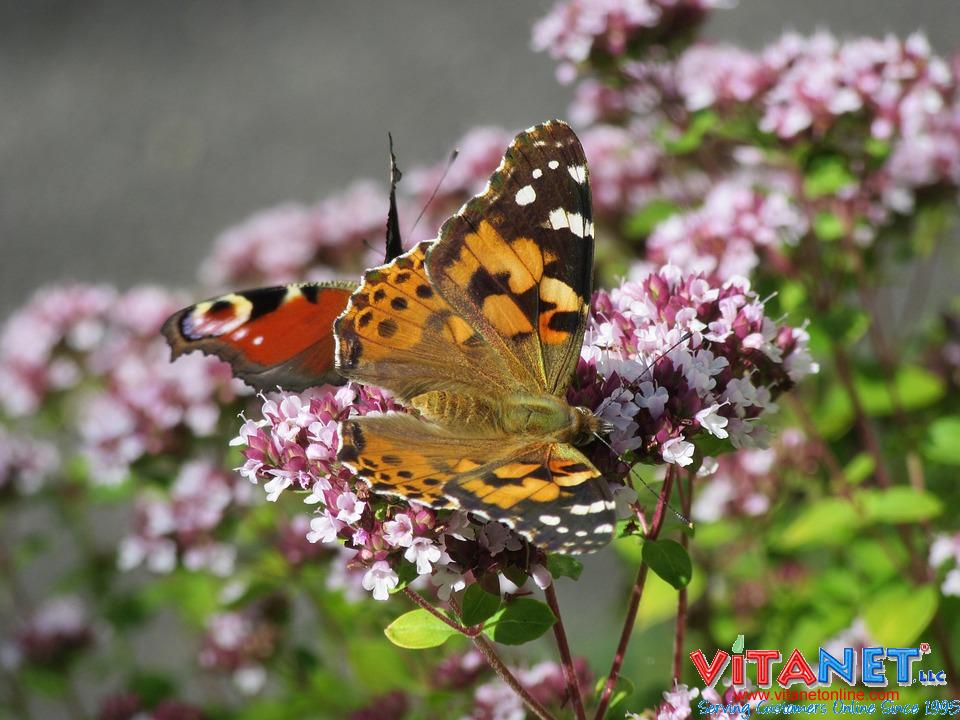 Researchers from around the world will convene in Australia, sharing the newest research on Vitamin C. Controversy precedes the gathering, with opposing claims on vitamin C's effectiveness in treating cancer. This debate harkens back to research conducted in the 1970's, but the results of recent trial might sway naysayers; it reported an 80% mortality reduction rate for those suffering from sepsis. Supporters from University of Otago claim that vitamin C's hype has been largely ignored in the past, but more and more studies garner its support. Opposition from the same school submit the gathering evidence is substantial, but more research must be conducted.
Key Takeaways:
Vitamin C has potential impact on the treatment of serious illnesses such as cancer.
Vitamin C research has been conducted to test the effects it has on sepsis.
Vitamin C used to be considered alternative medicine, but science is changing the way doctors view it.
"Alongside traditional treatments, patients with septic shock are being given intravenous doses of vitamin C, totalling about 7g a day."
Read more: https://www.stuff.co.nz/national/health/110559685/vitamin-c-research-booming-emerging-evidence-promising
(https://vitanetonline.com:443/forums/Index.cfm?CFApp=1&Message_ID=6128)
---
Where in the world is cannabis legal?



Date: June 22, 2018 08:10 AM
Author:
Darrell Miller (support@vitanetonline.com)
Subject: Where in the world is cannabis legal?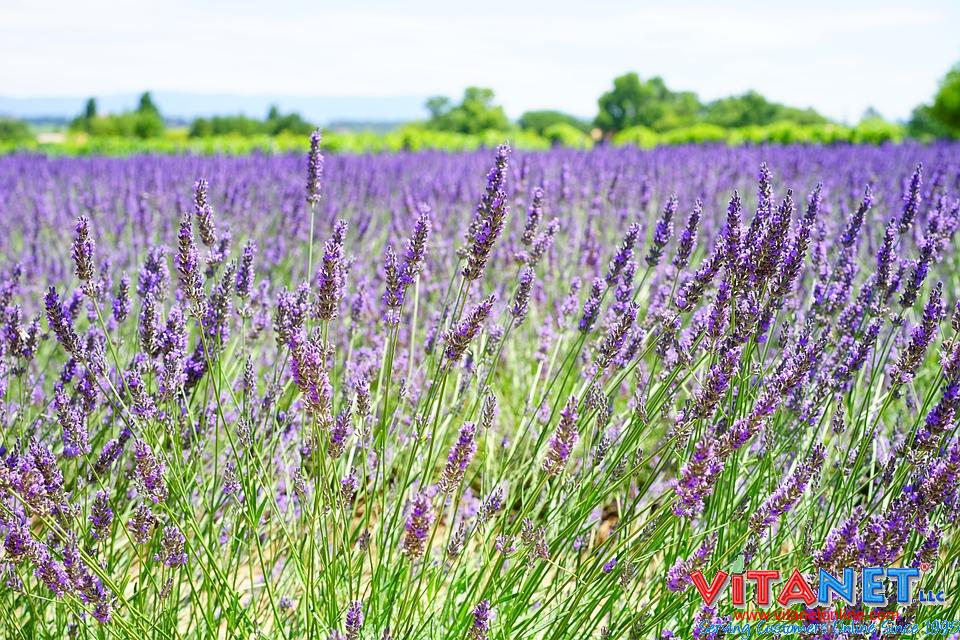 Cannabis, which is a marijuana-based compound, has pronounced medicinal affects, despite also have a psychotropic effect. Cannabidiol, which is hemp-based, has many of the same medicinal affects, without the intoxicant. However, cannabis is still valued by many, who consider it to be of greater benefit than its near-neighbor, cannabidiol, in some areas.
Many parts of the world are reviewing their strictures currently allied against the legal use of cannabis. In the UK there is now debate as to whether it may indeed be time to look at legalizing the compound for medicinal purposes. However, Britain's governing bodies have said that should this happen it is not to be understood that legalization of marijuana for the purposes of recreation will follow. Uruguay was the first country to make the growing, marketing, supplying and use of marijuana completely legal. Canada is slated to become country number two.
Key Takeaways:
2013 was a landmark year for cannabis-users and for the African country of Uruguay.
In that year, Uruguay became the first nation to make the growing, marketing, supplying and use of marijuana legal.
In the wake of a national furor over a young boy with epilepsy having his cannabis oil confiscated, UK officials are considering the legalization of cannabis for medicinal purposes.
"In Canada, the nation's politicians are working on legislation that would protect young people while allowing adults to use the drug recreationally."
Read more: https://news.sky.com/story/where-in-the-world-is-cannabis-legal-11409787
(https://vitanetonline.com:443/forums/Index.cfm?CFApp=1&Message_ID=5638)
---
Experts Weigh in on Safe Cannabis Consumption



Date: January 19, 2018 07:59 AM
Author:
Darrell Miller (support@vitanetonline.com)
Subject: Experts Weigh in on Safe Cannabis Consumption


As cannabis legalization spreads across the US, the debate is in for what is safe consumption. While any drug should be done with limitations, those limitations, especially for amount and duration need to be developed, as well as how you should properly interact with the drug. While there is no worry about a "THC overdose" they still need to determine what the long term detrimental effects are of the drug as well as which is better for the body. Should you smoke it? Vaporize it? Ingest it? Is it better in its pure THC form or is there benefit from the plant. More studies will follow.
Key Takeaways:
The state of Vermont is trying to figure out what the best way it is for people to use.
They aren't moving to a complete retail model and will still control the supply of the drug
The debate still centers around the difference between edibles, smoking or vaping when it comes to consumption.
"For the thousands of Vermonters who choose to use recreationally, what will the equivalent of a "drink responsibly" campaign for cannabis look like?"
Read more: https://www.sevendaysvt.com/vermont/experts-weigh-in-on-safe-cannabis-consumption/Content?oid=11969442
(https://vitanetonline.com:443/forums/Index.cfm?CFApp=1&Message_ID=5495)
---
Artificial sweeteners may increase risk of diabetes in two weeks, study claims



Date: December 31, 2017 11:59 AM
Author:
Darrell Miller (support@vitanetonline.com)
Subject: Artificial sweeteners may increase risk of diabetes in two weeks, study claims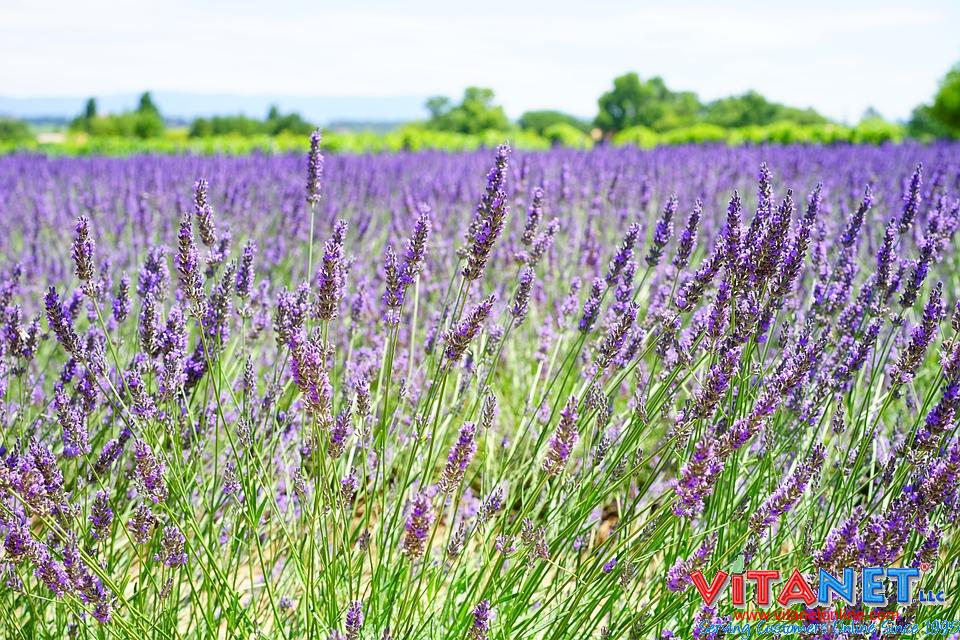 A new study out of Australia has shown that in as little as two weeks, using no calorie sugar substitutes can actually increase your risk for type 2 diabetes. These sweeteners can actually increase your glucose tolerance, causing weight gain and high blood sugar levels in your system. This is a concern that affects both diabetics who use them to avoid ingesting sugar as well as those without diabetes who can become sick using them.
Key Takeaways:
Low-calorie sweeteners are safe and do not contribute to an eventual diagnosis of diabetes.
Low-calorie sweeteners also do not harm people that have already been diagnosed with diabetes. There are no ill effects.
Artificial sweeteners are contributing to weight gain and other negative body issues.
"Artificial sweeteners could potentially increase the risk of developing type 2 diabetes (T2DM) in two weeks, says research that fuels ongoing debate over the sugar substitutes' long-term health effects."
Read more: http://www.foodnavigator.com/Science/Artificial-sweeteners-may-increase-risk-of-diabetes-in-two-weeks-study-claims
(https://vitanetonline.com:443/forums/Index.cfm?CFApp=1&Message_ID=5467)
---
Can you get high off hemp? We'll help clear the fog about marijuana's 'kissing cousin'



Date: December 01, 2017 03:59 PM
Author:
Darrell Miller (support@vitanetonline.com)
Subject: Can you get high off hemp? We'll help clear the fog about marijuana's 'kissing cousin'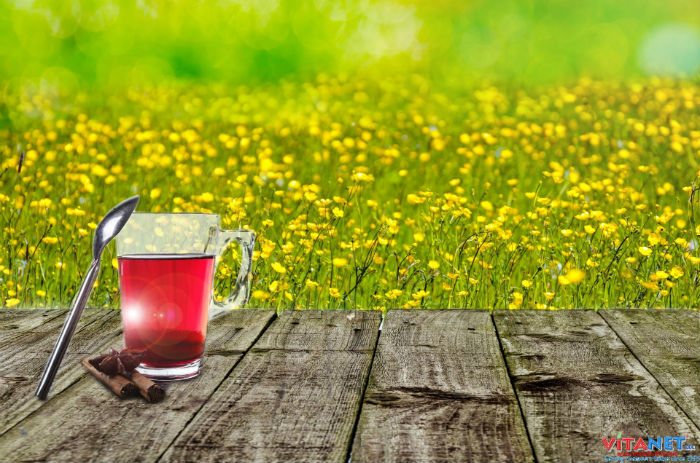 You can not get high of off hemp. Though many people are confused about the difference between hemp and marijuana in general. Hemp is actually really great as a super food. It has protein and Omega 3. It's great for the health of the body. And even though hemp is really healthy, its sister marijuana also has benefits. Even though scientists are just coming around to the medical benefits for people who smoked it illegally and thankfully legally today they have found that it helps with many ailments. Headache relief is one benefit.
Key Takeaways:
Hemp has been grown for centuries because of its utility in many ways. That makes it a popular plant to cultivate and event sell on the open market.
Hemp can be used to produce a cannabidiol oil as an extract. That may be known as CBD, now being discussed for recreational use.
That CBD is extracted from the flower of the hemp plant being grown. Debate is underway about whether CBD is equivalent to marijuana itself too.
"What hemp does offer is powerful cannabidiol oil, better known as CBD, extracted from the flower of the plant."
Read more: https://www.courier-journal.com/story/news/2017/11/30/can-hemp-get-you-high-like-marijuana/804364001/
(https://vitanetonline.com:443/forums/Index.cfm?CFApp=1&Message_ID=5424)
---
CBD for Fibromyalgia and Opioid Withdrawal



Date: November 12, 2017 07:59 AM
Author:
Darrell Miller (support@vitanetonline.com)
Subject: CBD for Fibromyalgia and Opioid Withdrawal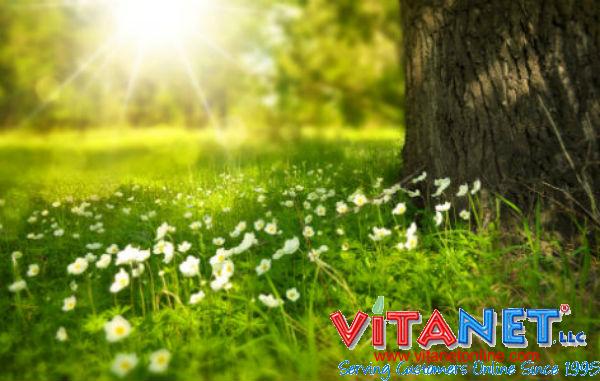 CBD is an alternative to the THC seen in marijuana plants, coming with all of the pain relief but with none of the psychoactive properties. It has been shown that this can help with opioid withdrawal. The author is a 70+ woman who used it daily as a tincture in olive oil to combat her dependence on opioids. It allowed her to kick that habit and develop healthier habits through the use of CBD and her pain management techniques.
Key Takeaways:
CBD is being debated for its medical uses in some settings too. It can be used to aid in the treatment of fibromyalgia over time.
Even opioid withdrawal could be minimized if the patient opts to use CBD. That is drawing attention towards the utility of CBD for medical reasons.
Doctors and other personnel are waiting to evaluate the true effects of CBD. Some research is hinting at its uses and may help get it approved.
"I hope the efficacy of CBD in aiding opiate withdrawal becomes more commonly known. It's truly incredible."
Read more: https://www.projectcbd.org/science/patient-experience-surveys/cbd-fibromyalgia-and-opioid-withdrawal
(https://vitanetonline.com:443/forums/Index.cfm?CFApp=1&Message_ID=5392)
---
Craniosacral Therapy for Depression, Neck Pain & Headaches



Date: November 01, 2017 10:14 AM
Author:
Darrell Miller (support@vitanetonline.com)
Subject: Craniosacral Therapy for Depression, Neck Pain & Headaches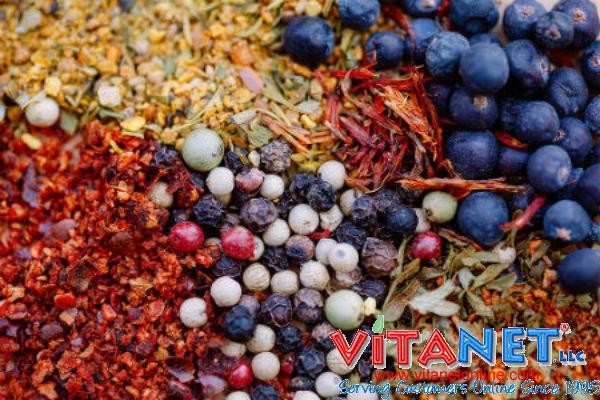 Craniosacral therapy can do a world of good for your neck pain as well as headaches you might be experiencing. The sacrum is a bone that has a triangular shape and it is located in your back. CST can have a very good impact on your mood and relaxation. The sacrum is connected all the way up to your head, so one can see how important it is to treat the body holistically. There is still debate on how craniosacral therapy helps to reduce pain.
Key Takeaways:
This therapy can be beneficial and is non-invasive, it is also helps many mental and physical challenges/ailments.
There are some drawbacks to this type of therapy, but the benefits seem to outweight these drawbacks.
This therapy promotes the body's ability for self healing and it is proven to work.
"The underlying belief behind CST is that the human body is capable of self-healing, given the right tools and circumstances."
Read more: https://draxe.com/craniosacral-therapy/
(https://vitanetonline.com:443/forums/Index.cfm?CFApp=1&Message_ID=5385)
---
Weeding through marijuana: Experts, advocates talk cannabidiol (CBD)



Date: October 26, 2017 01:14 PM
Author:
Darrell Miller (support@vitanetonline.com)
Subject: Weeding through marijuana: Experts, advocates talk cannabidiol (CBD)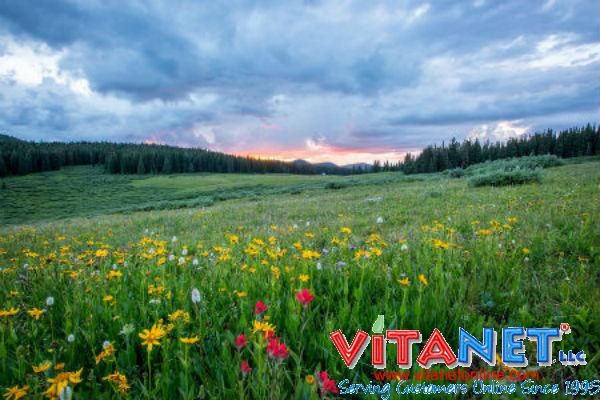 Cannabidiol is a chemical compound in marijuana that helps deal with a variety of ailments such as pain, swelling, anxiety, and depression. Unlike its more famous chemical compound THC, cannabidiol doesn't give you the sensation of feeling high. For people skeptical of the ability of marijuana to help, they can hear stories like the one shared by Sage Pierson, who started taking a mix of cannabidiol to put in her tea every morning. This drastically reduced the swelling she had as a result of her arthritis, helping her live a normal life. While doctors and government officials debate the merits of CBD, it is not officially endorsed by the FDA, so you won't be able to buy it at a pharmacy near you.
Key Takeaways:
Two components of the marijuana plant are THC (which causes a "high") and CBD(the medicinal component)
You do not need to smoke marijuana to benefit from the medicinal CBD; treatment can be as simple as adding CBD infused honey to your daily coffee
The FDA is slow to study and approve treatments using CBD, despite the immense benefit of the drug to humans and pets
"Whenever a medicated herb can provide relief to a medical condition or illness it should not only be allowed, it should be encouraged before taking (Food and Drug Administration)-approved drugs with their long list of toxic side effects."
Read more: http://www.aspentimes.com/news/weeding-through-marijuana-experts-advocates-talk-cannabidiol-cbd/
(https://vitanetonline.com:443/forums/Index.cfm?CFApp=1&Message_ID=5372)
---
Is Fluoride Bad for You? It's Not Just in the Water



Date: October 19, 2017 10:14 AM
Author:
Darrell Miller (support@vitanetonline.com)
Subject: Is Fluoride Bad for You? It's Not Just in the Water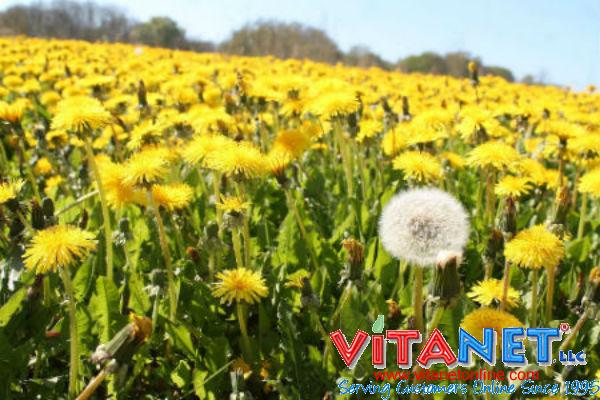 The benefits and risks of fluoride has been a subject of much contention since the 1960's when it was added to the public water supply in the US and several other countries, though no studies have been shown to prove this fact. . According to the CDC, fluoride helps prevent cavities. Those against fluoride maintain that fluoride is dangerous, and can cause damaging effects to living organisms. This claim is supported by the fact that the type of fluoride in drinking water, sodium fluoride, was considered as industrial toxic waste.
Key Takeaways:
There has been a debate going on since the 1960s over whether or not fluoride is safe when added to public water supplies and/or as a dental product.
The Centers of Disease Control claim that fluoride added to community water supplies is largely responsible for a significant decrease in cavities in the U.S.
According to a study by the National Research Council, infants and young children may be receiving too much fluoridated water on a daily basis for their body weight.
"But when we look at the studies that have been done, we found that many of these questions are unsettled and we have much less information than we should, considering how long this [fluoridation] has been going on. I think that's why fluoridation is still being challenged so many years after it began. In the face of ignorance, controversy is rampant."
Read more: https://draxe.com/is-fluoride-bad-for-you/
(https://vitanetonline.com:443/forums/Index.cfm?CFApp=1&Message_ID=5350)
---
Does cinnamon help diabetes?



Date: October 17, 2017 01:14 PM
Author:
Darrell Miller (support@vitanetonline.com)
Subject: Does cinnamon help diabetes?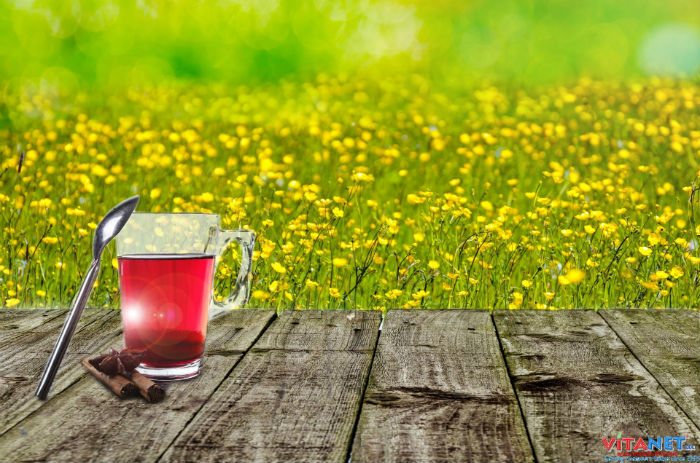 Cinnamon has many health benefits. This has been part of medicine for millennia. The Chinese used it long ago. Is diabetes one of the things it helpw with? If so this will be good news. Diabetes affects many. It can be very severe for some and can come with side effects such as chronic pain. Cinnamon is easy to find so if it helps that is very good news for those who are suffering from this ailment.
Key Takeaways:
The research is inconclusive that cinnamon has beneficial effects in controlling diabetes.
We need more research to confirm studies that show cinnamon is beneficial for blood sugar control, and to elucidate a causal path.
There is no debate that traditional ways to manage diabetes, including blood sugar checking, a healthy lifestyle, and medication still work.
"A 2012 review of several recent studies concluded that the use of cinnamon had a potentially beneficial effect on glycemic control."
Read more: http://kdhnews.com/harker_heights_herald/opinion/wellness_works/does-cinnamon-help-diabetes/article_d2b8f210-afa1-11e7-a778-3b68da9b9cb8.html
(https://vitanetonline.com:443/forums/Index.cfm?CFApp=1&Message_ID=5347)
---
Boost Your Energy with Vitamin B12 - The Belltower



Date: September 15, 2017 11:14 AM
Author:
Darrell Miller (support@vitanetonline.com)
Subject: Boost Your Energy with Vitamin B12 - The Belltower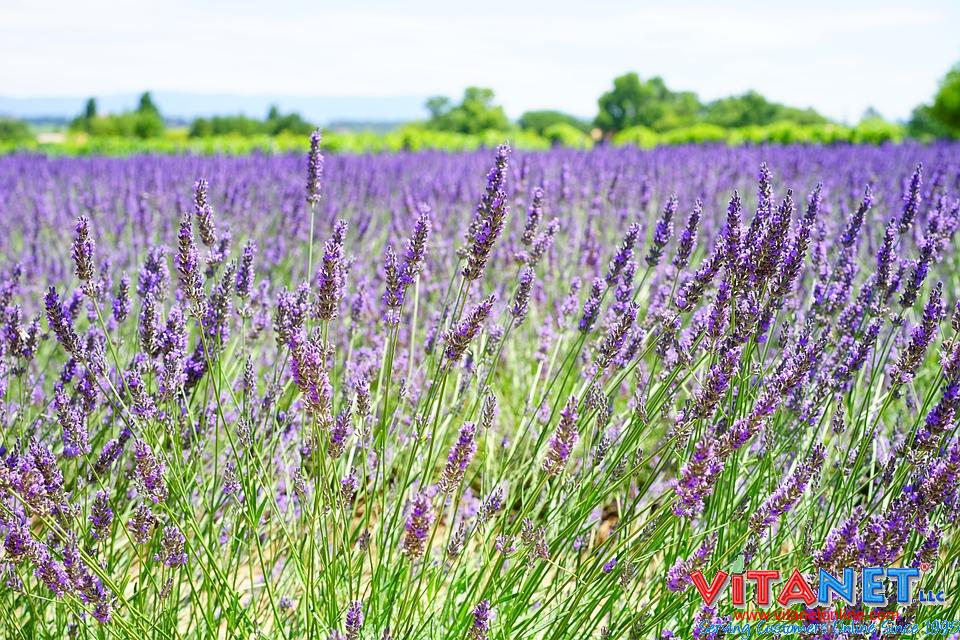 Taking vitamins as supplements is still a rather debated topic, but B12 can have multiple beneficial qualities, such as increased energy and metabolism. B12 is naturally created by the body and can contribute to healthy red blood cells, better metabolism and the creation of energy from the food the body processes. Though it is not a miracle cure, regular supplements of B12 have been proven to decrease sluggishness and increase the brain's ability to process new information.
Read more: Boost Your Energy with Vitamin B12 - The Belltower
(https://vitanetonline.com:443/forums/Index.cfm?CFApp=1&Message_ID=5248)
---
Quinoa is good for heart, say researchers



Date: September 05, 2017 04:14 PM
Author:
Darrell Miller (support@vitanetonline.com)
Subject: Quinoa is good for heart, say researchers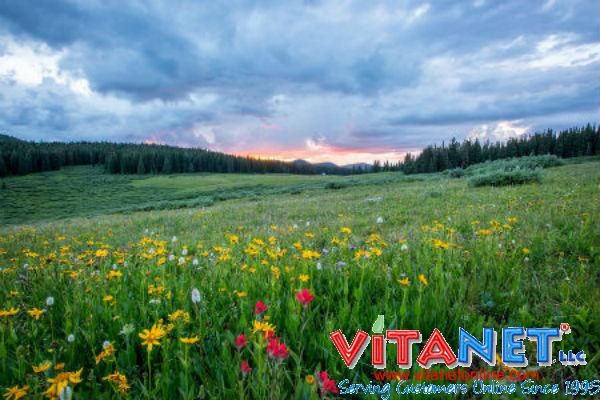 Researchers in Australia have discovered that eating Qunioa can improve heart health by lowering levels of tricylcerides in the blood, a fat linked to heart disease. The study was broken into three groups, individuals who consumed 50G of Quinoa, another consuming 25G of quinoa and another following their normal diet. At the end, the group consuming 50G of quinoa showed a markedly lower level of trigylcerides when compared with the other two groups. Researchers believe that the findings demonstrate that people should eat more quinoa.
Key Takeaways:
Study shows eating at least 50 grams of quinoa daily can reduce your risk for vascular disease.
Triglyceride levels may be reduced more than 12% by eating quinoa daily.
Findings from a recent study show that substituting quinoa for rice can improve your cardiovascular health.
"Whether quinoa is a 'superfood' is still up for debate, but we can now confidently say it does deliver health benefits."
Read more: http://www.9news.com.au/health/2017/09/03/03/07/quinoa-is-good-for-heart-say-researchers
(https://vitanetonline.com:443/forums/Index.cfm?CFApp=1&Message_ID=5226)
---
Scientists: Children need microbes, not antibiotics, to develop immunity



Date: August 22, 2017 05:14 AM
Author:
Darrell Miller (support@vitanetonline.com)
Subject: Scientists: Children need microbes, not antibiotics, to develop immunity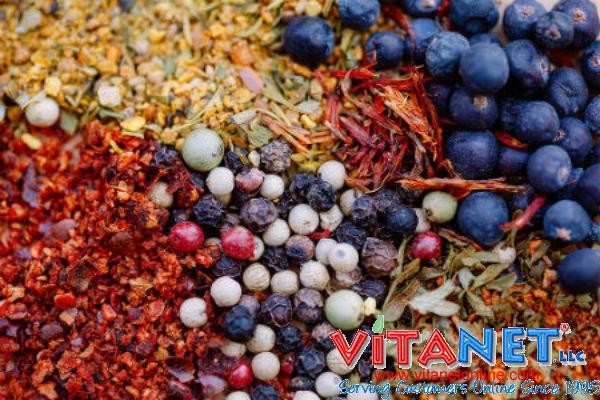 To vaccinate or not to vaccinate… that is today's question. You will not find a more polarizing discussion in today's world. Not even Trump can compare to this question. Parents, grandparents, caregivers, teachers, etc pick one side and one side only. Have you ever tried having a simple educated conversation on this topic? Attacks and attacks only are the product of that debate not doubt. Check out this video for a very interesting point of view. It challenges the notion that immunity can be created by microbes. Think about that for a moment, a totally new way for us to think about immunity.
[video mp4="https://www.healthnutnews.com/scientists-children-need-microbes-not-antibiotics-to-develop-immunity/"]
Key Takeaways:
Microbes are needed in the human body to help program our immune systems to fight off diseases.
Use of hand sanitizers and certain soaps has killed microbes in the human body resulting in an immune system that is weakened and unable to fight disease.
Humans are not born with any microbes but rather they come into contact with them over time.
"While we've known for decades that hand washing is important, for some reason, about a decade ago people started freaking out about dirt and started over sanitizing everything."
(https://vitanetonline.com:443/forums/Index.cfm?CFApp=1&Message_ID=5158)
---
Learning the Health Benefits of Cannabis



Date: June 03, 2017 04:14 PM
Author:
Darrell Miller (support@vitanetonline.com)
Subject: Learning the Health Benefits of Cannabis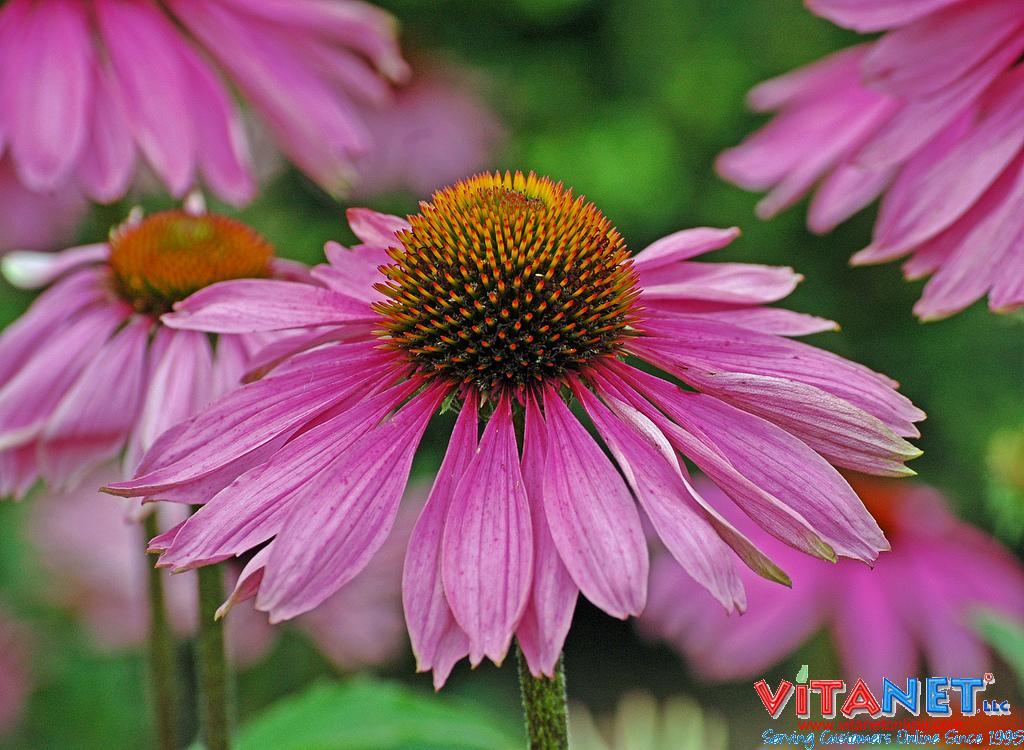 The cannabis debate continues to rage. Many feel it should be legalized because it can do a lot of good for the body. It is already being used medicinally in many areas. It's legal in some and illegal in others. This discusses some of the health benefits people are seeing when they use cannabis in its many forms. If you have never considered it you should check this out and you should also consider the different forms like oil, vapor and more.
Key Takeaways:
Many states are legalizing cannabis for recreational and medical use, but the federal government has not legalized it.
Greater use of the non-psychoactive parts of cannabis is being held up by concerns over the intoxicating properties of cannabis
Federal drug laws and different enforcement standards in different jurisdiction is impeding effective use of cannabis to treat people
"Most medical marijuana states stipulate the product has to be grown and produced and sold and consumed within that state."
Read more: https://consortiumnews.com/2017/04/28/learning-the-health-benefits-of-cannabis/
(https://vitanetonline.com:443/forums/Index.cfm?CFApp=1&Message_ID=4763)
---
House passes cannabis decriminalisation



Date: May 26, 2017 07:14 AM
Author:
Darrell Miller (support@vitanetonline.com)
Subject: House passes cannabis decriminalisation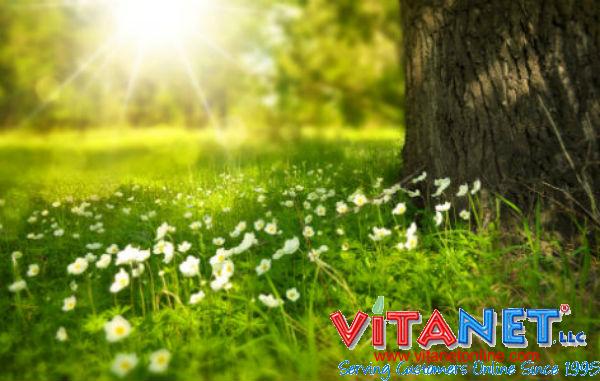 Decriminalization is not quite the same as legalization but it means the police won't really bother with it. This talks about cannabis being decriminalized. This debate has raged for a long time. Many believe this plant has medical benefits. They say it can help with everything from anxiety to cancer. Others want cannabis to be illegal because it is bad for the lungs and alters mood. No one seems to agree on whether it helps or harms.
Read more: House passes cannabis decriminalisation
(https://vitanetonline.com:443/forums/Index.cfm?CFApp=1&Message_ID=4696)
---
Is There A Nutritional Difference Between Red And Green Apples?



Date: May 25, 2017 07:14 PM
Author:
Darrell Miller (support@vitanetonline.com)
Subject: Is There A Nutritional Difference Between Red And Green Apples?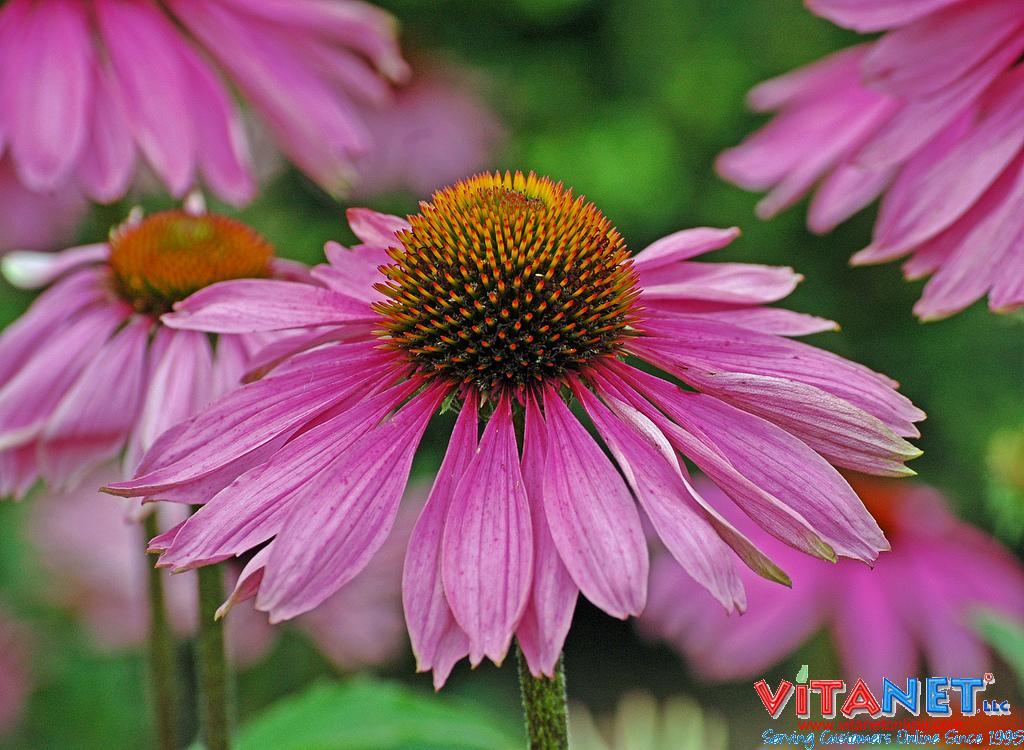 While both red and green apples are very healthy choices for a mid-day snack, there has been a debate as to which is healthier. Both types of apples have a plethora of antioxidants and flavonoids to help protect cells from the ravages of aging. They are both rich in vitamins and minerals, and are an excellent source of fiber. But when it comes down to it, green apples have more fiber and less sugar, but red apples have higher levels of anthocyanins, so it really depends on what you're focusing on.
Read more: Is There A Nutritional Difference Between Red And Green Apples?
(https://vitanetonline.com:443/forums/Index.cfm?CFApp=1&Message_ID=4694)
---
Cannabis could boost memory of older people



Date: May 15, 2017 10:44 AM
Author:
Darrell Miller (support@vitanetonline.com)
Subject: Cannabis could boost memory of older people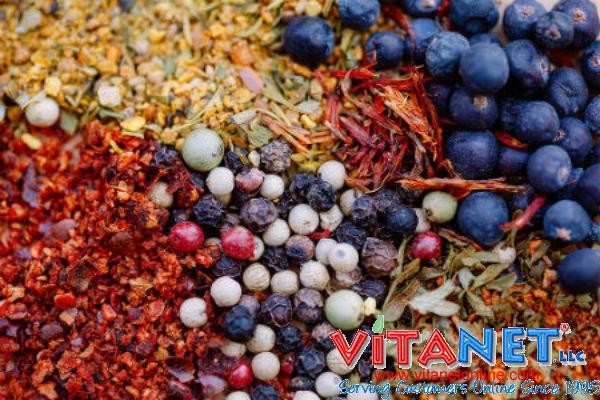 The cannabis debate is still going strong even though benefits are discovered all the time. There are some who champion it while others feel it is unhealthy in any form and want it to remain illegal. This outlines one more possible benefit related to cannabis for the elderly. It can apparently help boost their memories. They often have issues remembering so this ciykd ve good for them. It's always important to weight benefits against negative outcomes, though.
Read more: Cannabis could boost memory of older people
(https://vitanetonline.com:443/forums/Index.cfm?CFApp=1&Message_ID=4620)
---
These 6 Things Could Mean You Are Vitamin D Deficient



Date: April 07, 2017 03:44 PM
Author:
Darrell Miller (support@vitanetonline.com)
Subject: These 6 Things Could Mean You Are Vitamin D Deficient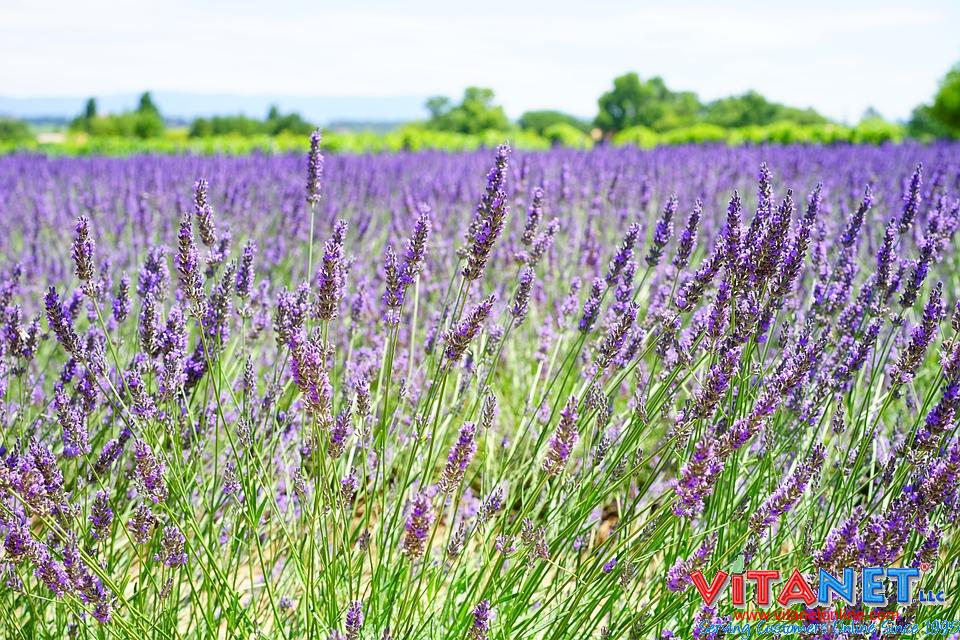 There are many people who do not get enough Vitamin D all around the world. When you are looking to be extremely healthy, you should look out for six signs in regards to being deficient in your Vitamin D levels. There is debate that causes scientists to debate what is the ideal amount we amount a person may need to have provided in our bodies for the optimal health. Some reasons you may be deficient in vitamin D is weight, diet, exercise and sunlight.
Key Takeaways:
Vitamin D is important for your body and can be obtained through food and being out in the sunshine.
Vitamin D boosts your immune system, aids your digestive system, modifies cell growth and eases inflammation.
Instead of taking OTC pills to cover your Vitamin D intake try natural sources. Sun exposure makes Vitamin D last twice as long in your body.
"While previously thought to only impact bone development, researchers have now linked vitamin D deficiencies to a range of dangerous diseases."
Read more: http://www.thealternativedaily.com/signs-you-are-vitamin-d-deficient/
(https://vitanetonline.com:443/forums/Index.cfm?CFApp=1&Message_ID=4372)
---
Is Pineapple Acidic and Can Pineapple Cause Acid Reflux?



Date: February 27, 2017 10:59 AM
Author:
Darrell Miller (support@vitanetonline.com)
Subject: Is Pineapple Acidic and Can Pineapple Cause Acid Reflux?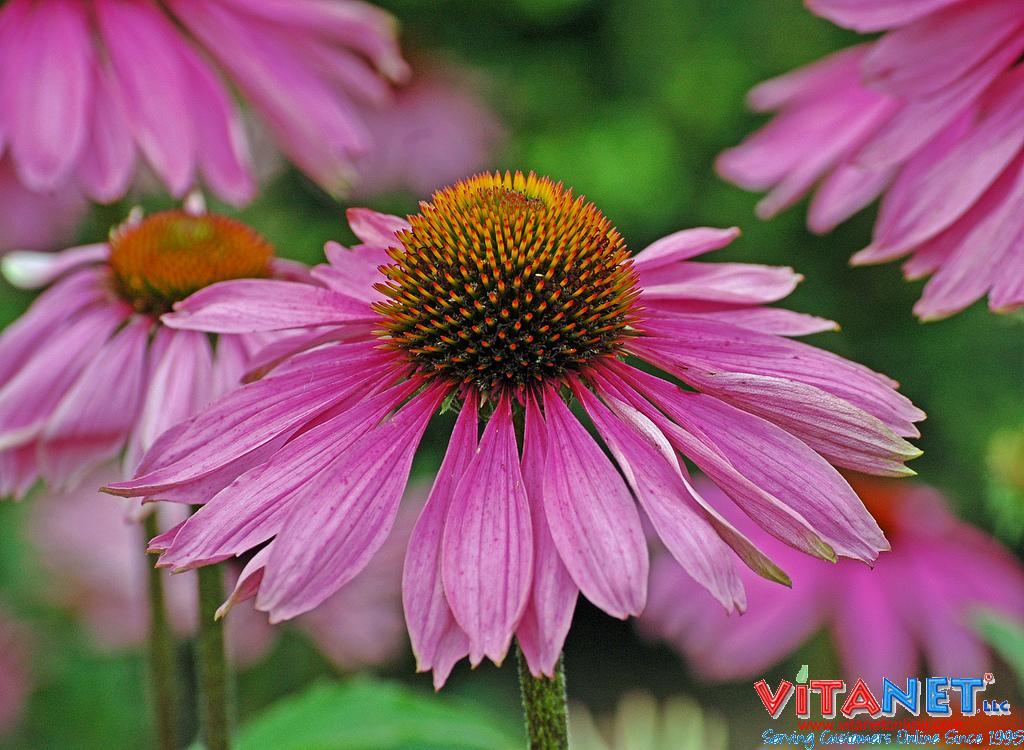 If you suffer from acid reflux, you probably go out of your way to avoid overly acidic foods. However, there is much debate on where pineapple lands on the pH spectrum. Pineapple is indeed acidic, but it also contains bromelain, which has been known to fend off acid reflux. It may still cause acid reflux in those more sensitive to acids, but pineapple usually has an alkalizing effect on stomach acids. If you are willing to give it a try, pineapple has some great health benefits that include a low calorie count and moderate levels of essential vitamins and minerals.
Key Takeaways:
With all the talk of alkaline and acidic foods, many questions float around about which food fits into what category. Pineapple, for instance, is one of the more debated foods out there.
Maybe it's time to take a closer look at this tropical fruit and answer some of those questions.
Does pineapple have acid? The quick answer is yes. Pineapple is acidic. What does that actually mean? It means that pineapple sits at a certain spot below seven on the pH scale, which measures how acidic or basic a substance is from a range of 0 to 14.
"But for those unaffected by acid reflux, pineapple is an excellent source of vitamins and minerals to keep the body running smoothly."
Reference:
https://www.google.com/url?rct=j&sa=t&url=//www.foods4betterhealth.com/is-pineapple-acidic-and-can-pineapple-cause-acid-reflux-30675&ct=ga&cd=CAIyGmY4MTYyZmQ1NTMyNTY3NGQ6Y29tOmVuOlVT&usg=AFQjCNECzuYfcKHPfvtPxpfKhCehJRzb9Q
(https://vitanetonline.com:443/forums/Index.cfm?CFApp=1&Message_ID=4034)
---
Newest Finding: Depression Might Be An Allergic Reaction To Inflammation



Date: February 12, 2017 10:59 AM
Author:
Darrell Miller (support@vitanetonline.com)
Subject: Newest Finding: Depression Might Be An Allergic Reaction To Inflammation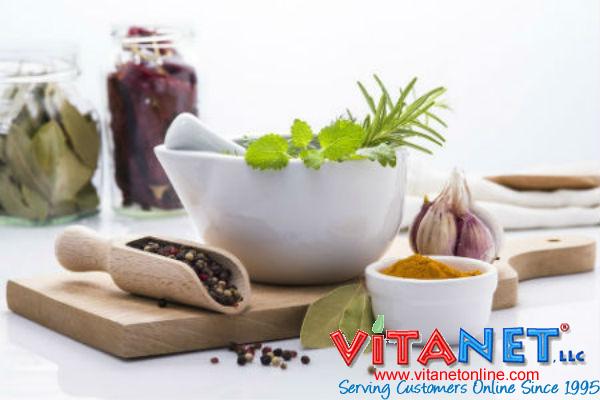 (https://vitanetonline.com:443/forums/Index.cfm?CFApp=1&Message_ID=3928)
---
Which Vitamins are Good for Dry Eyes?



Date: January 28, 2017 12:59 PM
Author:
Darrell Miller (support@vitanetonline.com)
Subject: Which Vitamins are Good for Dry Eyes?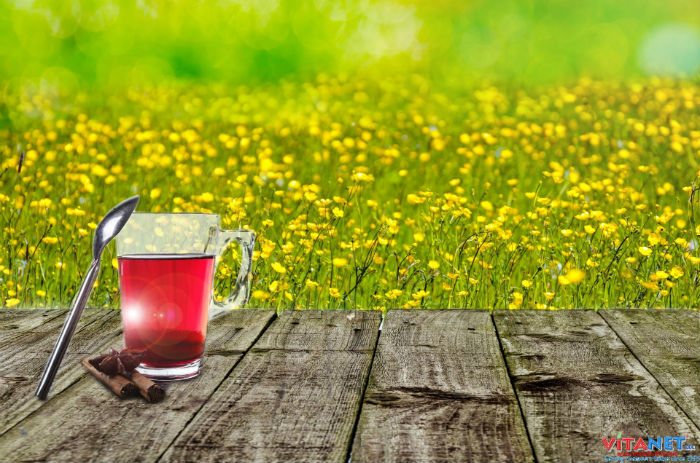 If you suffer from dry eyes, you know how annoying and painful it can be. There are many medications out there that cater to this all too common condition, but what if your diet can help with the problem? While vitamins A, C, E, and zinc are all good for eye health, there is currently debate on whether or not vitamins can help with dry eyes. Vitamin A, vitamin D, and omega-3 have been linked with dry eyes in patients, but more research needs to be done to see if increasing doses will help with symptoms.
Key Takeaways:
Dry eye syndrome is a common condition that occurs when the eyes do not make enough tears, or if the tears vanish too quickly.
If an individual has a healthy balanced diet, they should be able to get all the vitamins and minerals they need from their diet. However, some people may need to take a supplement if advised by their doctor.
In these cases, dietary antioxidant vitamins A, C, and E, and the mineral zinc may help prevent conditions such as age-related macular degeneration (AMD) from developing. AMD is a condition where vision is lost in the macular, which is the part of the eye that controls central vision.
"Dry eye syndrome is a common condition that occurs when the eyes do not make enough tears, or if the tears vanish too quickly. There are many treatments for dry eyes. Can vitamins help prevent or treat dry eyes? We find out. If an individual has a healthy balanced diet, they should be able to get all the vitamins and minerals they need from their diet. However, some people may need to take a supplement if advised by their doctor."
Reference:
https://www.google.com/url?rct=j&sa=t&url=//www.trailblazersng.com/vitamins-good-dry-eyes/&ct=ga&cd=CAIyGmY4MTYyZmQ1NTMyNTY3NGQ6Y29tOmVuOlVT&usg=AFQjCNGavfZvvHoHaoEjEF_rV5L2dRZe2g
(https://vitanetonline.com:443/forums/Index.cfm?CFApp=1&Message_ID=3842)
---
Medical News Today: What Effect Does Caffeine Have on Depression?



Date: November 18, 2016 07:09 AM
Author:
Darrell Miller (support@vitanetonline.com)
Subject: Medical News Today: What Effect Does Caffeine Have on Depression?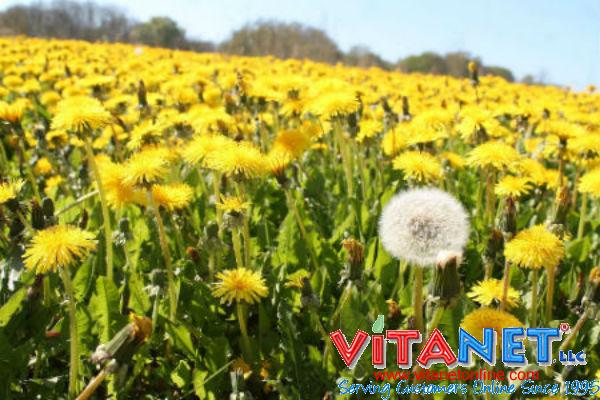 If you are suffering from depression, caffeine may have an effect on this condition. Do you know how caffeine may affect the condition? If not, you owe it to your health (and peace of mind) to find out without delay. You may be able to learn something that changes your life and this condition forever.
Key Takeaways:
The medical world is divided, however, when it comes to the benefits and risks of caffeine. Its impact on mental health is hotly debated.
This article will seek to look at both sides of the debate while also looking at the effects of other foods on depression.
Medical studies of the relationship between caffeine intake and depression, particularly when consumed in coffee in tea, often show that caffeine can reduce the incidence of depression.
"The medical world is divided, however, when it comes to the benefits and risks of caffeine. Its impact on mental health is hotly debated."
Reference:
(https://vitanetonline.com:443/forums/Index.cfm?CFApp=1&Message_ID=3463)
---
Diet soda harms your body, does far more harm than good



Date: November 06, 2016 01:04 PM
Author:
Darrell Miller (support@vitanetonline.com)
Subject: Diet soda harms your body, does far more harm than good

The debate over diet soda continues but now, facts show that it is actually more harmful to the body than it is good. If you consume these diet drinks, even periodically now is the time to switch your drink of choice. This article provides more information about the devastating effects of diet soda to your body.
Key Takeaways:
From adding inches to your waist to increasing the risk of diabetes, diet soda doesn't score any better in terms of health than regular sugary drinks.
The sweet taste of artificial sweeteners in diet soda tricks the body into believing it is getting a proper meal. This, however, creates confusion. While it is expecting calories and energy, it gets a useless chemical instead.
Furthermore, the review highlighted the fact that diet soda drinkers who maintained a healthy weight still had a significantly increased risk of heart disease, stroke and diabetes – the top three killers in the United States.
"From adding inches to your waist to increasing the risk of diabetes, diet soda doesn't score any better in terms of health than regular sugary drinks."
Reference:
//www.naturalnews.com/055851_diet_soda_artificial_sweeteners_side_effects.html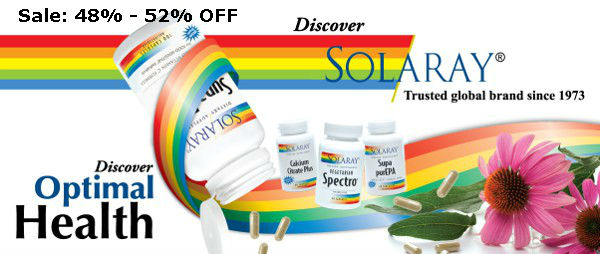 (https://vitanetonline.com:443/forums/Index.cfm?CFApp=1&Message_ID=3397)
---
Clear heart blockages with this powerful lemon and garlic mixture



Date: November 05, 2016 07:59 AM
Author:
Darrell Miller (support@vitanetonline.com)
Subject: Clear heart blockages with this powerful lemon and garlic mixture

You or someone you know has been or will be affected by problems with their cholesterol. This is one of the leading causes of heart blockages but some simple remedies could help clear the passages and give you a more life to live, if you aren't a vampire!
Key Takeaways:
In the United States, high levels of LDL cholesterol – also known as "bad" cholesterol – remain a major risk factor for cardiovascular disease and stroke. To avoid these sticky cholesterol build-ups, millions of Americans resort to cholesterol-lowering drugs.
Unfortunately, most of these drugs come with a host of negative side-effects. Think of the whole statin debate that has been going on for quite a while now.
If you are one of the millions of people struggling with high cholesterol levels, regular exercise, eating a heart-healthy diet and losing weight are all it takes to lower them.
"If you are one of the millions of people struggling with high cholesterol levels, regular exercise, eating a heart-healthy diet and losing weight are all it takes to lower them."
Reference:
//www.naturalnews.com/055838_cholesterol_heart_blockages_natural_remedies.html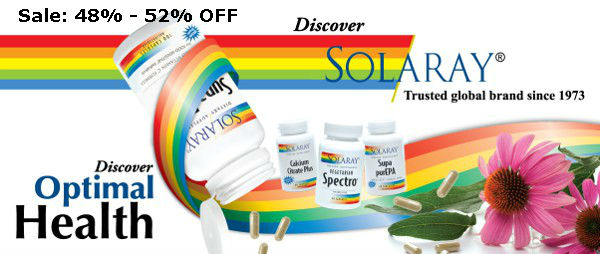 (https://vitanetonline.com:443/forums/Index.cfm?CFApp=1&Message_ID=3390)
---
5-foods diabetics should add to their diets



Date: November 04, 2016 02:04 PM
Author:
Darrell Miller (support@vitanetonline.com)
Subject: 5-foods diabetics should add to their diets

While type II diabetes is typically treated with conventional medicine, diet can also help manage the condition. People with type II diabetes should consider reducing their carbohydrate intake and adding a number of beneficial foods to their diet. Foods like avocados, black beans, and cinnamon can help manage type II diabetes. Read on for the top 10 foods diabetics should add to their diet to manage their condition.
Key Takeaways:
The American Diabetes Association recommended that under some circumstances diabetics should even undergo a type of metabolic surgery to help curb diabetes through weight loss.
Being dependent on a drug for the rest of your life or having to suffer through costly invasive surgery are bleak prospects
There is some debate among doctors and nutritionists as to the long-term effectiveness of diet on diabetes, but a growing body of evidence suggests that a regimen of high-fiber
"Monounsaturated fats can subdue blood cholesterol levels and slow the absorption of other sugars."
Reference:
//diabetestips.co/5-foods-diabetics-should-add-to-their-diets-fox-news/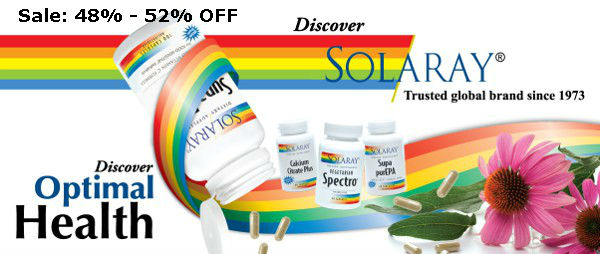 (https://vitanetonline.com:443/forums/Index.cfm?CFApp=1&Message_ID=3386)
---
Soy should not be consumed in significant quantities unless it has been fermented or otherwise traditionally processed; industrially processed soy should be avoided



Date: November 01, 2016 09:04 AM
Author:
Darrell Miller (support@vitanetonline.com)
Subject: Soy should not be consumed in significant quantities unless it has been fermented or otherwise traditionally processed; industrially processed soy should be avoided

Are dairy products hard for you to tolerate? Have you ever tried using soy products? Do you know of the different things that you should be aware of with Soy? If you said yes to either of the first two questions then you should take a look at this article about how soy should and should not be consumed.
Key Takeaways:
What many debates over the nature of soy fail to take into account is that soy-based foods are neither healthy nor unhealthy; it all depends on the processing.
The soy bean itself is highly unhealthy for human consumption
These processes are what transform soy (the dangerous food) into the healthful products of tofu, tempeh, miso and soy sauce that have played a major role in the diets of many Asian cultures for hundreds of years.
"What many debates over the nature of soy fail to take into account is that soy-based foods are neither healthy nor unhealthy; it all depends on the processing."
Reference:
//www.naturalnews.com/055796_soy_fermentation_phytoestrogens.html
(https://vitanetonline.com:443/forums/Index.cfm?CFApp=1&Message_ID=3365)
---
Myrrh oil health benefits



Date: February 21, 2014 05:04 PM
Author:
Darrell Miller (dm@vitanetonline.com)
Subject: Myrrh oil health benefits

Know what Myrrh essential oil is
As you have probably read somewhere else, Myrrh oil is an aromatic resin that comes from trees belonging to the genus commiphora. It has a unique sweet and smoky aroma. Myrrha, hirabol myrrh and bola are other alternative names that people use frequently when referring to myrrh oil. Known to contain cadinene, cuminaldehyde, a-pinene, acetic acid, m-cresol, eugenol and formic acid, this pale yellow oil has been the source of debate due to its many benefits which go back to the time of ancient Egyptians.
Why take myrrh oil?
Modern scientific research has found evidence suggesting that myrrh has a wide range of uses that are beneficial to boost the health condition of an individual. Myrrh is an amazing extract that can be used in aromatherapy to effectively treat colds, coughs, insomnia and sore throat. In the digestive system, the oil is widely used for indigestion and ulcers treatment. Women and young girls find it necessary to increase their menstrual flow using normal remedies but have failed. However, this sap-like oil does not only increase the menstrual flow but it also relieve painful periods and ease difficult labor in childbirth.
For all medical dental infections, the oil is included when mixing a mouthwash. On the skin, it has great success when wiping out bedsores, boils, cracked skin, skin ulcers, athlete's foot and eczema. As a matter of fact, it is sometimes used as an ingredient in many skincare products, creams and lotions.
Myrrh is also purported to treat certain cancers and tumors. The extract from Commiphora trees is highly effective against the gynecologic cancer cells. When used as an anti-oxidant, amazing results are achieved in protecting against lead induced hepatotoxicity.
When can you start taking myrrh resin?
It is recommended to take myrrh essential oil three times in a day or as needed. Pregnant and nursing women should start using it after consulting a qualified practitioner. It can be used as a dietary supplement for children when they reach the age of six years.
Sources
//www.essentialoils.co.za/essential-oils/myrrh.htm
//www.webmd.com/vitamins-supplements/ingredientmono-570-MYRRH.aspx?activeIngredientId=570&activeIngredientName=MYRRH
//altmedicine.about.com/od/aromatherapy/a/Myrrh-Essential-Oil.htm
//www.medicalnewstoday.com/articles/267107.php
//www.youngliving.com/en_US/products/essential-oils/singles/myrrh-essential-oil

(https://vitanetonline.com:443/forums/Index.cfm?CFApp=1&Message_ID=3030)
---
Alleviating Blood Sugar Levels with Chromium Picolinate



Date: November 27, 2013 08:01 AM
Author:
Darrell Miller (dm@vitanetonline.com)
Subject: Alleviating Blood Sugar Levels with Chromium Picolinate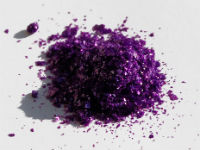 What is Chromium Picolinate

Chromium picolinate is among the essential trace minerals that have received a lot of attention as dietary supplements. While it is know to be inhibit blood sugar levels, there are recurring debates that remain unsettled. However, there are recent studies that consistently revealed the augmenting effect of chromium to the actions of the hormone insulin. That then suggests the intake of the said mineral as it seconds the claims of it being an effective solution to control blood sugar or glucose levels of people intolerant to carbohydrates.

In the uptake of carbohydrates, they are broken down into sugar, followed by absorption to the blood. The amount of blood sugar and insulin rising vary from one food to another. By slowing rate of sugar release to the bloodstream is the initial step towards controlling glucose levels, which is also a vital goal of any type of healthy diet.


Benefits of Chromium Picolinate

Keeping your blood sugar at a normal level does everything. May it be to gain or lose weight, reduce fat, curbing craving pangs and lowering appetites, as well as warding off numerous chronic diseases such as diaebetes and heart attack, a normal blood sugar level does it all. For that matter, chromium is really of the essence. And here are some of its major health benefits.

Blood Sugar Control

A study was once conducted where a loaf of bread was prepared with 400 micrograms chromium. After consuming the bread, there was a 23% blood sugar decline in the patient, which points out to chromium picolinate as an effective solution to lower glycemic indexes of meals.


Cholesterol Level Control

Chromium also has an important role for fat metabolism. After further investigations, chromium's different effects on lipids were finally discerned. Some of the reports included how chromium reduced triglyceride levels, as well as total LDL cholesterol. These basically meant that the chemical compound can lower risks for different heart diseases.


Curbs Down Carb Cravings

One of the biggest reasons why many people suffer from diabetes is the indulgence to cravings, particularly to carb-rich and starchy foods. This is known to be an addiction with mechanisms in the pleasure/guilt portion of the brain similar to opiates. By taking 600 micrograms of the chromium compound for a span of 8 weeks, the subject can be withdrawn from the said sugar laden addiction.

Another thing worth noting is that this particular chromium compound fully remains intact within the gastric juice for several hours and does not cause any digestive drawbacks. Furthermore, a minimum of 200 to 300 micrograms supplementation is suggested for people with less severe cases to set out the stabilization of insulin production.






(https://vitanetonline.com:443/forums/Index.cfm?CFApp=1&Message_ID=2907)
---
Can Glutathione Taken Orally Be Effective?



Date: December 28, 2012 04:12 PM
Author:
Darrell Miller (dm@vitanet.net)
Subject: Can Glutathione Taken Orally Be Effective?

One of the main antioxidant found in the human body is glutathione. The chemical nature of it is made up of three amino acids together bound with tripeptide bonds. The many functions of glutathione in human body include gene expressions, DNA synthesis, protein synthesis, etc. It has been noted that deficiency of this chemical in human body gives rise to diseases and problems like Parkinson's diseases, AIDS, epilepsy, sepsis, Alzheimer's disease, cardiovascular troubles, trauma, Schizophrenia and many others.

The amino acid that is extracted from the protein containing food consumed by an individual helps in the formation of glutathione in the body itself. Many medical personalities might suggest the consumption of oral glutathione pills by those who have glutathione deficiency. It must however be noted that the answer to the question can glutathione taken orally be effective is a widely debated topic. Most of the recent medical tests and experiments suggest that although no forms of side effects are caused by oral consumption of this chemical as pills, but effectiveness of the medicine is not 100%.

The chemicals and organic supplements present in glutathione are not 100% absorbed by the body when it is taken orally. Without intravenous administration, this chemical would never provide the required results in maintaining a healthy body. The glutathione, when taken down orally, is partly broken in the digestive canal, especially in the small intestines through the enzymes that are present. Hence most of the benefits of this chemical would be lost adding to the cellular toxicity of the body if consumed orally. Most doctors and medical professionals suggest that instead of taking glutathione orally as pills, one should have food that is protein rich.

Consumption of protein rich food, especially protein shakes, in turn, adds to the intravenous glutathione production which is best suited for the body. Consuming NAC can help boost glutathione levels as well.
(https://vitanetonline.com:443/forums/Index.cfm?CFApp=1&Message_ID=2789)
---
The Tremendous Health Benefits Of Omega- 3 Fatty Acids



Date: November 10, 2012 11:53 AM
Author:
Darrell Miller (dm@vitanetonline.com)
Subject: The Tremendous Health Benefits Of Omega- 3 Fatty Acids

Omega-3 vs Omega-6
Several sources of information and clinical studies have revealed that the ratio between these two essential fatty acids in our diet have over a period of time played a significant role in making humans prone to certain diseases that the early humans were not afflicted with.
The raging debate in finding the right ratio arises also from the fact that modern foods preferences lean heavily toward the consumption of omega-6 rich foods . This fatty acid has been linked to the pathogenesis of cardiovascular diseases, cancers, inflammatory diseases, immunodeficiency, artherosclerosis, hypertension, blood pressure, arthritis, diabetes and obesity. In the last ten thousand years our genetic structure has remained the same, but with the onset of the Agricultural Revolution radical changes in food habits have created a lopsided diet. The western diet is heavily oversubscribing to the use of the polyunsaturated fatty acids or PUFA, and going low on Essential Fatty Acids or EFA. Living in the industrial societies that we do and in a kind of nutritional environment that we live in, we need to make informed choices about the food we consume is important considering how high- risk western societies are to many kinds of ailments.
Both omega-3 and omega -6 fatty acids are essential for us, but have to be obtained from food as the human body does not have the ability to produce it. Clinical evidence has shown that the Mediterranean diet is more focused on fresh fruits, vegetables, fats from olives, fish, nuts, garlic and whole grains. It has the requisite amounts of healthy fats to combat numerous diseases like coronary condition, rheumatoid arthritis, depression, high cholesterol, schizophrenia, inflammatory bowel disease, asthma, bipolar disorder and colon cancer. Astounding also is the finding that our body possesses a certain enzyme that can be linked in its structure and function to these essential fatty acids. These are called prostaglandins.
Prostaglandins
Prostaglandins are the end products of a chain reaction that begins with the release of unsaturated fatty acids from the cell membrane. It was first isolated from human semen and has found great use as an enzyme based treatment for menstrual problems, childbirth and many other medical conditions. Its ability to increase blood flow has resulted in its use for inducing abortion in troubled pregnancies. However, its over secretion in the body is related to numerous inflammatory conditions and has been found to increase in the body due to the overbearing presence of 0mega-6 fatty acids.These facts can not be taken lightly for a civilization reeling under the onslaught of devastating ailments. Its time to take heed .
(https://vitanetonline.com:443/forums/Index.cfm?CFApp=1&Message_ID=2708)
---
Getting Sleep the Natural Way - What Are Some Natural Remedies For Sleep?



Date: July 04, 2012 08:13 AM
Author:
Darrell Miller (dm@vitanetonline.com)
Subject: Getting Sleep the Natural Way - What Are Some Natural Remedies For Sleep?

Sleep
Sleep is a vital part of everyone's life, and without it things can really start to go wrong. It is a proven fact that people who do not get the proper amount of sleep are less healthy then people who sleep properly. There are a lot of ways to get sleep, but many people do not want to take a sleeping pill prescribed by a doctor, or something over the counter. For those that want to get a good night's sleep, but do not want to go buy some harsh drug there are options. Here is a list of some natural ways for someone to catch up on their sleep.
Valerian
This is an herbal supplement that has been used as a way to cure insomnia for a very long time. Valerian is available in any herbal shop and usually comes in a liquid form. All you need to do is add a few drops to water and drink it right before you go to bed. What makes valerian effective is that the ingredient GABA, which is a neurotransmitter that helps ease the body and make it nice and calm. The best thing about valerian is that it is not addicting and people wake up feeling refreshed in the morning.
Melatonin
Unlike Valerian, melatonin is not anherb, it is a hormone that is found in the body naturally. In the brain there is a gland called the pineal, and it is this little gland that produces melatonin. The debate is out about how effective melatonin is, and people with certain conditions like depression, or auto immune problems should be careful when taking it since this is a hormone associated with the brain.
Chamomile
Ever heard of chamomile tea? Known for its ability to fight bacteria, chamomile is also known as a way to help people fall asleep by calming their body down and causing it to relax. Chamomile tea is also good for the digestion.
Kava
Another herbal remedy, kava is known to be good for anxiety. People who take kava as a remedy for anxiety have reported that they tend to sleep better as well.
Tryptophan
Every Thanksgiving holiday, people find themselves getting sleepy after they eat and end up taking a post-meal nap. Is it because they ate too much? Well, yes and no. The size of the meal does not matter, but the fact they ate turkey does. Turkey is loaded with tryptophan, though there are supplements also available that contain it. Just be aware that no everyone who eats turkey or takes the pills gets sleepy, some people are immune to the effects of tryptophan.
Everyone needs to sleep if they want to function in their everyday lives. When sleep does not come easy, people tend to turn to the natural world for help. There are a number of remedies available to help a person fall asleep including valerian, melatonin, chamomile, and kava. Before taking any of these remedies or others, please do your research and make sure you get your good night's sleep and nothing more.
(https://vitanetonline.com:443/forums/Index.cfm?CFApp=1&Message_ID=2663)
---
The Health benefits of L-Arginine



Date: June 08, 2012 08:10 AM
Author:
Darrell Miller (dm@vitanetonline.com)
Subject: The Health benefits of L-Arginine

What is L-Arginine?
L-Arginine, also referred to as Arginine, is a non-essential amino acid-it's produced naturally in the body-and it is vital for the normal functioning of pituitary gland. This substance comes from natural sources such as nuts, sesame seeds, sunflower seeds, popcorn, chocolate, brown rice, raisins, carob, oatmeal, gelatin desserts, protein rich foods, and whole wheat bread. Men, whose seminal fluids consist of up to 80 percent of this amino acid, especially need L-Arginine as a deficiency could cause infertility. L-Arginine is not only obtained from food sources but through supplementation as well. As we age, the production of this amino acid decreases in the body and this is thought to cause many degenerative processes associated with aging. Thus, Arginine is vital for maintaining your overall health as well as sexual health.
Arginine deficiency
Deficiency of L-Arginine can delay sexual maturity, impair insulin production, cause liver lipid metabolism and glucose tolerance.
Functions of L-Arginine
L-Arginine amino acid performs various functions in the body, including:
It is a component of collagen, enzymes, ejaculate, hormones, connective tissues, and skin. It plays an important role in the manufacture of protein molecules such as insulin and creatine. It's a precursor of nitric oxide as well as other metabolites.
Health benefits of L-Arginine
Although the benefits of Arginine supplements are debated, proponents state that Arginine converts into nitric oxide inside the body and enlarges or dilates the blood vessels. This helps better circulation and it's one of the reasons it is used to cure erectile dysfunction. This amino acid produces positive results as it enhances blood circulation, especially to the genitalia. Arginine is also a key component in sperm and seminal fluid production, so it's used to treat sterility in men. Other health benefits of L-Arginine include:
Boosts energy
Aids in muscle-building
Helps maintain blood-sugar levels
Increases immune function
Increase fertility in females
Improves blood flow and decreases clogged arteries
Increases sperm count
Helps in liver detoxification
Maintains nitrogen balance
Promotes body fat burning
Promotes better bone density
Provides anti-oxidant properties
Reduces effects of alcohol toxicity
Reduces blood pressure
Reduces heart and vascular disease, cholesterol risk and stroke
Helps reduce body fat
Helps remove excess ammonia
Aids faster healing of wounds
L-Arginine anti-aging properties
One last benefit to note about L-Arginine is the fact that it simulates the production of human growth hormone (HGH), IGF, and testosterone. As your body ages, it produces less and less of these hormones which directly affects the aging process. These hormones are responsible for reducing body fat, keeping the skin elastic, and increasing sexual stamina. While your body won't turn into that of a teenager, taking L-Arginine supplements can make you feel and look younger.
Conclusion
Just as other forms of supplementation, you should take caution while using L-Arginine. This means that you have to get a doctor's approval before you take this drug. You should carefully follow the drug's instructions on dosage and frequency. As long as you take L-Arginine with care, you can greatly enhance your overall health and wellbeing.
(https://vitanetonline.com:443/forums/Index.cfm?CFApp=1&Message_ID=2652)
---
What Makes Neptune Krill Oil So Good For Your Health?



Date: March 24, 2012 05:32 PM
Author:
Darrell Miller (dm@vitanetonline.com)
Subject: What Makes Neptune Krill Oil So Good For Your Health?

Neptune Krill Oil
Neptune Krill Oil is a dietary supplement that is made from the a species of Krill, a small crustacean that is quite similar to a shrimp. Neptune krill oil is rich in omega-3 fatty acids. These krills are supposed to be the largest biomass in the world and are found in the Antartic and North Pacific Oceans. While these shrimp like creatures are small in size, there is an estimate of 500mn tons of krill in the ocean. Neptune Technology has the patent for krill oil extraction and hence the krill oil that is found as supplement comes from Neptune Technologies only. As Krill form important part of the food chain, especially in the Antartic region, there have been many krill farms being setup for harvesting of krill.
Health Benefits
Krill oil has many health benefits and is used as a dietary supplement as it contains important nutrients like omega-3 fatty acids similar to those found in fish oil, omega-3 fatty acids conjugated to phospholipids and astaxanthin. Lets us see what benefits of Neptune krill oil are:
Blood Sugar and Hyperlipidemia: Recent studies have shown the beneficial effects of krill oil in lowering blood sugar levels and totalcholesterol. Neptune Krill oil helps in lowering bad cholesterol (LDL), blood sugar, triglycerides and total cholesterol:HDL ratio. Hence it keeps your heart healthy and fit.
Premenstrual Syndrome: Neptune Krill oil is an effective and natural way to manage the symptoms of premenstrual syndrome. It not just gives relief from the physical symptoms such as bloating, breast tenderness and fatigue, but also helps in controlling the emotional symptoms (irritability, stress and depression) experienced by many women during their menses.
Inflammation relief: Studies have indicated that daily intake of krill oil helps in improving the joint health and thus helps in reducing inflammation and pain of arthritis.
Reduces risk of Cancer: Omega-3 fatty acids have anti-carcinogenic properties. Consumption of Neptune krill oil could reduce the risk of cancer. Studies have even shown that krill oil helps slowing down the growth of cancerous tumors.
Fish oil versus Krill oil: Which one is better?
Fish oil vs Krill oil is the most common debate that is becoming popular among health enthusiasts. This is because both Fish oil and Krill oil are the daily nutritious supplements that are loaded with potential health benefits. In essence, both of these oils share same characteristics in terms of their composition and their properties but still the comparisons between these two healthy oils continue. Let us discuss the pros and cons of fish oil vs krill oil and compare different parameters to decide it by ourselves, which one is better?
1. Krill oil contains higher amounts of anti-oxidants (astaxanthin) that are quite beneficial for health while many manufacturers add anti-oxidants from outside in fish oil.
2. Both the oils are rich source of omega 3 fatty acids, but fish oil contains high concentration of harmful metals that can cause unwanted side-effects if consumed.
3. Fish oil is made commercially from farm raised fish, which lacks useful nutrients, whereas krill oil is made from the pristine waters of Antarctica.
Krill oil is nature's rich source of important nutrients. Neptune krill oil is a vital supplement that has many health benefits.
(https://vitanetonline.com:443/forums/Index.cfm?CFApp=1&Message_ID=2617)
---
Does Boron Really Help Improve Bone Health?



Date: July 01, 2011 11:06 AM
Author:
Darrell Miller (dm@vitanetonline.com)
Subject: Does Boron Really Help Improve Bone Health?

Boron and Bone Health
Boron is now widely considered an essential mineral, though its daily value is still a matter of debate. The physiological roles of this chemical element in the human body were unknown in the first half of the 20th century, but in recent years scientific research has proven that it is necessary for the calcium metabolism and vitamin D utilization, both of which significantly contribute to overall bone health.
There has not been any figure set in the dietary reference intake for boron largely owing to the fact that its nutritional importance has not been discovered until recently. As a result, important data on the safety of boron intake as a dietary mineral remains under investigation. Nonetheless, the scientific community is convinced that the presence of boron is required for many different metabolic processes.
Plants need relatively higher amounts of boron to survive. It follows that plant-based foods are very good sources of dietary boron whereas animal products have negligible amounts of this element. This chemical element was first noted to have a positive effect on joint health. The studies that followed have been observed that boron supplements alleviate symptoms of osteoarthritis in human trials.
Promotes Bone Health
Concentrations of boron in the synovial fluid and joint cartilage help determine the health of joints and bones. It has been reported that people who have higher amounts of elemental boron rarely develops degenerative joints diseases like osteoarthritis and symptoms of joint pain. Also, epidemiologic studies have shown that populations noted for healthy consumptions of boron have lower incidence of arthritis.
More recent studies have shown that boron intake is directly proportional to bone density. For one, it has been documented that supplementation of boron has an impact on bone strength in patients with osteoporosis. Clinical trials have produced very promising results as far as the treatment of bone loss is concerned. There is very good scientific evidence that boron supplements are superior to placebo.
Inhibits Bone Resorption
The skeletal system is the primary depot for minerals in the human body. Chemical elements obtained from the diet are stored in the bones or otherwise utilized by tissues and organs. In particular, more than half of the overall body concentrations of calcium, potassium, and magnesium are found in the bones, which are constantly remodeled to draw minerals out in response to the needs of body tissues.
The process of bone resorption is responsible for releasing the minerals from the bones into the blood. On the other hand, the process of bone resorption takes care of building bone tissue. If consumptions of dietary minerals are insufficient, resorption exceeds formation, as is the case with osteoporosis. The presence of boron promotes mineral retention in the bones, thereby increasing bone mass and density.
If you are experiencing osteoporosis, give boron a try!
(https://vitanetonline.com:443/forums/Index.cfm?CFApp=1&Message_ID=2356)
---
Natural Vitamins under Attack



Date: June 29, 2009 02:53 PM
Author:
Darrell Miller (dm@vitanetonline.com)
Subject: Natural Vitamins under Attack

The value of nutritional supplements in protecting and promoting human health has been intensely debated in recent years throughout the scientific and medical community as well as the national press. Many researchers believe that supplements provide a convenient and effective way to supply the optimal amounts of essential nutrients that are necessary for supporting long-term health, while others argue that there is no proof that supplements provide any real health benefits at all.
A lot of the debate has been published by media that is more interested in selling papers than reporting the truth. Because of this sloppy reporting and distorted information, the public has been unnecessarily alarmed, causing them to lose trust in complementary health care. It is crucial that this false information be addressed before harm that is irreversible is done to an industry that is committed to natural approaches to wellness and a public that is increasingly confused as to where to turn for truthful advice on preventing disease and achieving optimal health. The mixed messages that have been reported in the headlines have confused both health-conscious consumers and medical practitioners, as one day they're told something is good for them and the next day they're told it is not.
If there is any consolation to this whole thing, it may be helpful to understand that science never progresses smoothly, as there are always new findings that appear to disprove long-held beliefs. Controversy is necessary for change, as it paves the road that science must travel in order to arrive at the real truth. Unfortunately, bias in the media and conflicts of interest add an unnecessary element to finding the real scientific truth.
When looking at the recent studies that have been negated, there are several explanations that arise for the findings that seem to contradict prevailing scientific evidence. First of all, several long-term dietary intervention trials have recently come about which were developed in the early 1990s before good and bad fats were differentiated. Because of this design, these studies simply assume that all fat is the same, and to reduce fat, one must cut out all kinds of fat. Secondly, it has been proven that there will always be a statistical fluke in a bunch. Therefore, out of 100 clinical studies to investigate a particular effect, probability states that five of these studies, no matter how well they are designed, will show results that are not real.
Thirdly, it is expected that about one fifth of clinical trials that investigate a particular effect will not have the needed number of subjects to produce a result that is statistically significant. This is so because in most clinical trials there is only an 80% probability of finding a real result, which is known as the power of the test. Because of this, there is up to a 20% chance completely missing the mark and failing to find a difference when one actually exists. Finally, some investigations are just bad science, as they are improperly conducted, poorly reported, and inadequately reviewed. Unfortunately, these studies attract a great deal of attention from the media, which has been the case recently.
Natural vitamin supplements can feed the body and help the body fight disease and stay wall. The foods we eat determine what kind of health we will have, if we eat poorly, we will live with poor health. This is why we should consume a multiple vitamin and mineral as well as herbs and food concentrates to help supply our diet with the needed nutrients to sustain and maintain a good healthy lifestyle. Look to your local or internet health food store for vitamins, herbs, and food concentrates.
(https://vitanetonline.com:443/forums/Index.cfm?CFApp=1&Message_ID=2026)
---
Natural Sweeteners Vs. Artificial Sweeteners



Date: April 30, 2009 10:16 AM
Author:
Darrell Miller (dm@vitanetonline.com)
Subject: Natural Sweeteners Vs. Artificial Sweeteners

Artificial sweeteners are food additives intended to replace the sweetness of sugar without the calorie intake. There are also natural sweeteners that can replace sugar, so which should you choose? Natural sweeteners such as sugar, honey and grape juice are well known, although there are also the less well known, but much more effective, sucanat and stevia.
Sucanat is dried unrefined cane sugar, and unlike refined sugar retains the molasses. Stevia, on the other hand, is a shrub, native to Paraguay, the leaf of which contains a non-sucrose sweetener, 300 times the sweetness of sugar, and which is not absorbed by the body. It is a sweetener pure and simple, with no proven health issues. It is also Japan's most popular sugar substitute.
Artificial sweeteners have been known for many years, the first and best known being benzoic sulfanide, known to you as saccharin. The health risks of saccharin have been the subject of debate for over 100 years and have yet to be resolved. Studies had shown it to cause cancer in rats, and it was placed on a list of known or suspected carcinogens.
It has been banned for use in the USA, but that was lifted by the FDA in 1991, and in 2000 saccharin has no longer required a health warning label. The issue appears to have been resolved by rats metabolizing saccharin in a way not possible in humans. However, many are still suspicious of it, and if you don't trust a food additive then do not voluntarily consume it.
The top two artificial sweeteners in the USA are sucralose and aspartame. Sucralose, discovered in the UK in 1976, is the less emotive of the two, and is chemically the chlorocarbon trichlorogalactosucrose, produced by chlorination of sucrose and 600 times as sweet. It should be stressed that a chlorocarbon is totally different to a chlorinated hydrocarbon. It is generally considered safe to use, although it is very slow rate of degradation in waste water has raised concerns that concentrations could increase with increasing popularity of the sweetener.
According to' Sweet Deception', the book states sucralose to be discovered during the search for an insecticide, and is produced when sugar is treated with acetic anhydride, hydrogen chloride and trityl chloride among others in the presence of toluene, MIBK and dimethyl formamide among other solvents. Although marketed as coming from a natural source, it is anything but natural.
Aspartame was developed by G.D. Searle, and its approval by the FDA has been a matter of concern for many years. Promoted by Donald Rumsfeld, then CEO of Searle, he "called in his markers" to have the substance approved, which was not one of the more glorious moments in America's history.
It is used in over 6,000 products, most household names, yet was based on "inconclusive and incompetent science" according to detractors. In 1981, on the day of his inauguration, Ronald Regan suspended the powers of the FDA on aspartame, and then a month later appointed a new FDA head, Arthur Hayes, who immediately licensed the substance. Donald Rumsfeld was on President Regan's team.
There is a strong body of evidence that aspartame is toxic to humans, although the official evidence has discredit such studies. Recent evidence that linked aspartame to cancer has been stated as irrelevant to humans. In spite of the concerns, the substance has been approved, not only in the USA but also by the European Union. This might call into question the relevance of studies to humans, but many still believe that commercial considerations are behind these decisions.
In fact, an extensive study carried out by the Italian European Ramazzini Foundation, showed that aspartame can cause a significant increase in cancers and leukemias in rats at well below the doses allowed by the EU or the US. This substance required further study by bodies with no vested interest in the outcome.
Those that believe so point to the stevia situation. This natural sweetener is banned for use as a food additive in the EU, and cannot be sold as sweetener due to the FDA not recognizing it as such. It has also been banned in Hong Kong, even though it is the sweetener of choice in Japan, with no apparent side-effects becoming endemic in that country. The USA might not approve stevia as a sweetener, but it is considering lifting its ban on cyclamate.
Cyclamate was banned by the FDA due to tests on rats indicating a possibly carcinogenic effect, but no more positive than those on aspartame. Cyclamate is permitted in Canada, where saccharin is not, and also in the UK, but not throughout the EU.
It is obvious, then, looking at the various claims and counter-claims, and the conflicting legislation between civilized countries, that the artificial sweetener industry is wrought with uncertainty. In the past, it is almost certain that commercial considerations have come before the health of the nation, and that does not engender confidence.
In fact, the only sane approach to take at this time would be to avoid artificial sweeteners altogether, and stay natural. That is not to claim that natural products are safe to eat - far from it! Many of the most virulent poisons are natural, but the well-used natural sweeteners appear to be safer at this time than any of those artificially manufactured.
There might be objections to this where diabetes is concerned, and Canada, while banning saccharin for normal use, still allows it for use by diabetics. This is the one of the two major bodies that promotes the use of artificial sweeteners: the diabetic lobby and the weight loss lobby.
It is difficult to question the obesity and weight problem that America has while at the same time arguing against the use of artificial sweeteners. However, don't forget that stevia is widely used in Japan with no reported health problems, and stevia is a natural sweetener that is permitted for use as a food additive, and that is not absorbed by the body.
However, there is also a recent 2005 study that has indicated that diet drinks containing artificial sweeteners might fool your body into believing that the sweet taste is promising energy, and when it doesn't materialize, you feel hungry and eat more. This has been supported by animal studies.
These have shown convincingly that the sensation of sweetness induces the production of insulin with resulting hypoglycemia because there is no actual increase in blood sugar. This induces increased food intake. This has been proved with rats, and also proved was the fact that the natural response of eating less at the next meal, after sugary food, was gradually diminished in animals fed non-calorific sweeteners.
The choice is yours, but it would seem advisable to stick to natural sweeteners for the time being, at least until the studies carried out are in concurrence as opposed to offering conflicting results depending upon who is doing the testing.


--
Buy Natural Sweeteners at Vitanet ®, LLC


(https://vitanetonline.com:443/forums/Index.cfm?CFApp=1&Message_ID=2001)
---
Attentive Child



Date: April 05, 2009 01:40 PM
Author:
Darrell Miller (dm@vitanetonline.com)
Subject: Attentive Child

Attention deficit hyperactivity disorder (ADHD) is the newest name that has been given to a group of disorders of the central nervous system. With the long list of names this disorder has been given over the years, it is often confusing as to which criteria are for a diagnosis of ADHD or ADD. It is estimated that between 3 and 5 percent of children in the United States have ADHD, meaning that at least one child in a classroom of twenty-five to thirty children will have ADHD. There are three times as many boys diagnosed with ADHD, but the condition is increasingly being diagnosed in girls as well.
Although ADHD was primarily thought of as a childhood disorder, it can be found in adults as well. Experts have estimated that as many as 8 million adults may be affected, but 80 percent of them do not realize it. Some studies show that there is significant decline in ADHD symptoms as a person ages, while others estimate that between 30 and 70 percent of children with ADHD will carry some symptoms into adulthood. ADHD is a more complex disorder in adults, but it manifests itself into a problem with self-regulation. Without this self-control, an adult's ability to do tasks is impaired. This condition can lead to marital conflicts, substance abuse, and financial problems. Infidelity is common because ADHD adults easily become bored with things, including spouses.
Factors that have been linked to the development of ADHD include heredity, anxiety, allergies, smoking during pregnancy, hyperinsulinemia, oxygen deprivation at birth, environmental stress or pollutants, artificial food additives, injury, infection, lead poisoning, and prenatal trauma. More emphasis has been placed on the role of diet in ADHD in recent years. Many people with these conditions react to certain preservatives, dyes, and salicylates in foods. These problems can cause the balance of chemistry in the brain to be thrown off, which produces undesirable changes in behavior. A low-protein diet may also be a contributing factor. Although a hotly debated topic for decades, studies have definitely shown that food additives do play a major role in hyperactivity.
Many researchers feel that ADHD is being over-diagnosed nowadays. It is difficult to accurately diagnose this condition because many of the symptoms appear in the normal, healthy children at many times during childhood. In fact, more than 60 percent of parents suspect that their child has ADHD at some point in their upbringing. What may merely be creativity or a high energy level can be diagnosed as ADHD. A diagnosis of ADHD should be made by a team of specialists who are experts in the disorder and it is wise to get a second opinion.
One should considered nutritional deficiencies and dietary measures for treating ADHD. The following nutrients are recommended: calcium, magnesium, GABA, a multivitamin and mineral complex, Omega-3 fish oil, Pycnogenol, Quercetin, SAMe, acetylcholine, DMAE, l-cysteine, phosphatidyl serine, vitamin C with bioflavonoids, and zinc. Additionally, the following herbs may be beneficial: ginkgo biloba, ginseng, mullein oil, valerian root, catnip, chamomile, gotu kola, hops, kava kava, lemon balm, licorice, lobelia, oats, passionflower, skullcap, St. John's wort, thyme, and wood betony.
Creating a nutritionally sound diet for children and adults can go a long way to controlling ADHD and ADD in general. Reducing sugar intake and adding good quality food that hasn't been over processed which removes the needed vitamins, minerals and phytonutrients we all need to live healthy lives. The above vitamins, minerals and herbs are suggested to be helpful for those suffering as well as those who aren't, but always consult your health care provider before adding dietary supplements to ones diet while on prescription drugs. Quality vitamins can be found at your local or internet health food store.
*Statements contained herein have not been evaluated by the Food and Drug Administration. Vitamins, minerals, and herbs are not intended to diagnose, treat and cure or prevent disease. Always consult with your professional health care provider before changing any medication or adding Vitamins to medications.
(https://vitanetonline.com:443/forums/Index.cfm?CFApp=1&Message_ID=1987)
---
Garcinia Cambogia



Date: July 08, 2008 03:00 PM
Author:
Darrell Miller (dm@vitanetonline.com)
Subject: Garcinia Cambogia

Garcinia cambogia is a small tree bearing a small pumpkin-like fruit of the citrus family, and is steadily appearing in an increasing number of weight loss supplements. It is indigenous to parts of Africa and Asia, and the rind is commonly used in Indian cookery.
Although the fruit is particularly sour to the taste, it is used in form of an extract of the rind and claimed to act as an appetite suppressant and also to increase the body's capacity to metabolize fat. Although there are conflicting claims being made about its efficacy, or lack of it, research shows that it definitely has promise as an agent to prevent and fight obesity and its use is steadily increasing in this respect.
The active ingredient is hydroxy citric acid, otherwise known as HCA, contained in the form of the potassium and calcium salts of the acid in the aqueous extract of the garcinia cambogia rind. It forms up to 30% by weight of the rind. It is tasteless and odorless, and so far found to have no toxic effects on humans. Animal studies have also been generally favorable.
HCA works in two specific ways both to reduce the desire to eat and to inhibit the storage of fat in the body. In each case, as with so many supplements that have an inhibitory effect on a physiological or psychological function or on a metabolic process, it involves an interaction with enzymes.
Citrate lysase is an enzyme in the body that helps to prevent lipogenesis and instead promotes the conversion of carbohydrates into fat. When this enzyme is inhibited from carrying out its intended part in the body's metabolism, the process of carbohydrate oxidation is boosted, or, in other words, the excess carbohydrate is burned off, or changed into energy.
More fats could also be expelled unchanged from the body, but irrespective of that the end result is that less carbohydrate tends to be converted to fat. Garcinia cambogia, however, has not been found to reduce the body's uptake of essential fatty acids which are necessary for health. Had this occurred, you would feel a raging hunger as opposed to the appetite suppressing properties the extract is claimed to have.
The oxidation of carbohydrates can also lead to thermogenesis, or the boosting of the metabolism by increasing your body temperature. An increase in the metabolic rate helps weight reduction through an increased calorie demand while your body is at rest. However, that is not the only way in which the HCA extract works to help reduce your weight, or at least help to maintain it at a healthy level. Let's return to its specific appetite suppression properties.
Serotonin (5-hydroxytryptamine) is a neuroreceptor found in the central nervous system. It has many regulatory effects on the body, one of which is appetite. Although it is by no means the only chemical in the body that has an effect on the appetite, serotonin is a significant factor. As you get hungry, serotonin is released in the hypothalamus, an area of the brain that regulates sleep and eating. The release of serotonin increases when you see and or smell food. It is the agent that starts canine salivation, and a ravenous hunger in those that have no immediate access to food.
It also causes you to snack, and, as you eat, the serotonin level in the hypothalamus continues to increase until it reaches a point where it provides the hypothalamus with a feeling of repletion or satisfaction. You then stop eating. So the more serotonin is produced, the quicker you stop feeling hungry.
Garcinia cambogia extract has the effect of stimulating the emission of serotonin into the hypothalamus, and so suppresses your hunger quicker. You don't stop eating altogether, but attain that feeling of satisfaction much quicker and so tend to eat less with each meal. This can not only help you maintain your weight at a healthy level, but also to reduce weight in the obese.
Although the extract can work through each of these mechanisms, it does not have such a significant effect on a very fatty diet. It can help if you switch to a relatively healthy diet, lower in fats, but the effect might not be strong enough to compensate for a poor diet in terms of fat content.
Studies have indicated an anti-oxidant activity that likely comes from the xanthones and xanthone derivatives that are also contained in the fruit. In fact there are other recorded uses of garcinia cambogia, and it has been used in traditional Indian medicine to treat fevers, dysentery, open wounds, ulcers and tumors.
According to a study carried out for the National Cancer Institute there is no documented toxicity effects on humans, and there is no regulation regarding the use of garcinia cambogia. It has not been evaluated by the FDA.
However, there are contra-indications in the case of pregnant and lactating women, more as a safety measure than for any particularly known risk. Alzheimer patients should avoid taking HCA since there is a possibility of it promoting the synthesis of acetylcholine in the brain, and its glycemic action renders it unsuitable for diabetics.
Conversely, this same action is a positive benefit by reducing the craving of healthy adults for sweet foods. However, HCA is frequently taken in combination with chromium due to the latter's positive effect on the regulation of blood sugar levels. Nevertheless, diabetics should avoid any supplement containing chromium without professional medical advice.
The supplement should be standardized on the HCA content, and an average dose is around 500 mg – 1000 mg of 50% extract a day. However, this varies, and the most important aspect of such extracts is that when changing brands; be sure to compare the strength of the relative extracts and change your dosage accordingly.
Although the benefits of garcinia cambogia to those seeking to lose weight are debated, there is ample evidence to suggest that a regular intake of the extract is beneficial – and not only with respect to the maintenance of healthy weight.

--
Buy Garcinia Cambogia at Vitanet ®, LLC


(https://vitanetonline.com:443/forums/Index.cfm?CFApp=1&Message_ID=1833)
---
Are Vegan Supplements Good For Strict Vegetarians?



Date: December 05, 2007 11:20 PM
Author:
Darrell Miller (dm@vitanetonline.com)
Subject: Are Vegan Supplements Good For Strict Vegetarians?

The question as to whether or not vegan supplements are good for strict vegetarians cannot be answered or understood without a complete understanding of the meaning of the terms 'vegan' and 'vegetarian'.
Where eating meat is concerned, there are several different types of diet, one extreme being the Atkins Diet where devouring animal flesh and fats is positively encouraged. However, it is not that extreme we are concerned with here, but the opposite, where no meat is eaten. Is there anything in a vegan diet that there is not in a vegetarian diet, or are vegan supplements harmful to strict vegetarians? These are questions that we shall now look at from a scientific viewpoint, since emotions are not involved in the answer to the question.
It is certainly true that for many people, emotions are very much involved in the distinction between an omnivore and vegetarian, and also between a vegetarian and a vegan. Some of these have to do with the concept of eating 'friendly furry animals' and others to do with the ethics of breeding animal life for the sole purpose of eating it. While these concepts have nothing whatsoever to do with the scientific arguments, they have a lot to do with the various types of eating habit used throughout the world.
Some reasons for a vegetarian diet are imposed by local agricultural and husbandry conditions, where meat is simply not available to most people, others due to religious beliefs and yet others to personal feelings of disgust at the moral arguments involved in eating animals that have been bred specifically for that reason. If we take carnivores and omnivores out of the equation, including those that do not eat red meats, but eat chicken and fish, what do we have?
Vegetarians that eat dairy products and eggs are referred to officially as lacto-ovo-vegetarians. The reasons for the name are obvious. They eat eggs, cheese and yoghurt and also drink milk. The strict vegetarians, on the other hand, who are part of the subject of this article, eat vegetables and dairy products such as yoghurt and cheese, but omit eggs. Then, finally, we have the vegans that eat only vegetable matter and no dairy products or animal based food at all. Each of these, you would think, would have a decreasing intake of nutrients essential for healthy and healthy growth.
A vegetarian diet, as opposed to that of a vegan, contains many nutritious foods that omnivores also eat, such as pulses (lentils, peas, beans), grains (wheat, oats), nuts, seeds and vegetable and fruits of any form. It can also include protein in the form of soy protein and tofu that can be formed into sausages, burgers and other meat-like products. Why vegetarians should want to make their foods look like meat is unknown, but that seems to what they prefer. The likely reason is that the majority of vegetarians and vegans became so after eating meat, and it helps them to stick to their diet by eating food in familiar forms.
Many have started their diets with what they know, and have substituted soy for minced beef in their spaghetti sauce, for example, and quorn for beef in their burgers. Together with a good piquant tomato sauce it is hard to tell the difference. Other than truly meaty dishes such as steaks, then, most meat dishes can be substituted for vegetarian alternatives or substitutes.
However, what does this do to the vegetarian's nutrition? How does the vegetarian maintain a sufficient intake of minerals, vitamins and other nutrients by eliminating meat from their diet? Let's have a look at some of the nutritional content of fish and meat that vegetarians are apparently not getting.
The first is protein, the main source for most people being from the flesh of meat and fish. Protein is essential for the maintenance of healthy muscles, vital organs, skin, and believe it or not, bones. A vegetarian eating eggs has no problems with protein, since eggs and cheese are full of it. There is also the protein in soy based foods and in quorn, a mycoprotein derivative of fungi. Nuts, peas, beans, cereal grains and seeds are all rich in proteins and the vegetarian does not have a problem in consuming an adequate supply of protein.
If we come to minerals, the most important for the health of your blood is iron. Green vegetables and whole grains are good sources of iron, as are pulses and some fruits. However, it is animal sources of iron that the body most easily absorbs, and in order for it to make use of vegetable sources, you should consume a good intake of vitamin C by eating plenty of fruits and green vegetables. You must take these at the same time as the vegetables that contain iron, or the iron will not be absorbed into the body. Otherwise, the vegetarian has a sufficient iron intake to maintain the health of their red blood cells.
The other critical mineral is calcium, essential for healthy bones and teeth. Many dark green vegetables are good sources of calcium, as are turnips, swedes and fortified soy milk. Zinc, too, is essential and without it many enzymes could not be synthesized by your biochemistry, and it is also necessary in the male reproductive system. Zinc, too, has many vegetarian sources, such as nuts, wheat germ and whole grains, and is also contained in soy.
So far in this evaluation neither vegetarians nor vegans have been seriously compromised by their diet, although there are arguments that a vegetarian diet can harm young children since there is insufficient protein available to allow normal growth and development. This is currently under debate, and it is a matter for parents to consider whether or not their children should be raised on a purely vegetarian diet.
However, when it comes to a vital vitamin that is necessary for the production of red blood cells and the prevention of anemia, vegans become unstuck. Vitamin B-12 is found predominantly in dairy products and other animal products. It is claimed that cereals enriched with B-12 and fortified soy products provide this vitamin to vegans, but what are the sources of the vitamin that is used as a supplement?
It is generally accepted that vegans require vitamin B-12 supplements, and also others such as calcium that they might be deficient in due to their diet. It is possible that the only real supplement needed is vitamin B-12, although many nutritionists claim that both vegetarians and vegans should take supplements to boost intake of those nutrients of which the normal route to the body is through eating foods of animal origin.
There are many nutrients obtainable from animal sources that are classed as neither vitamins nor minerals, and for which there are adequate supplements to suit the needs of vegans and vegetarians alike. Further evidence is needed, however, that vegans are deficient in these since many of them have alternatives of vegetable origin that might annul their necessity.
One thing, however, is absolutely certain, and that is the answer to the original question. It is absolutely true that vegan supplements are good for strict vegetarians. The reason for this is that vegan supplements are designed to replace not only nutrients that the body might be deficient in due to a strict vegetarian diet, but also those missing by the absence of dairy products such as milk, cheese and yoghurt.
Vegetarians will also benefit from such supplements, and it could be important to their health that both vegetarians and vegans take them.

Veg Life Vegan Line


(https://vitanetonline.com:443/forums/Index.cfm?CFApp=1&Message_ID=1648)
---
Interview on symptoms of Fibromyalgia and one mans story



Date: August 09, 2006 03:25 PM
Author:
Darrell Miller (dm@vitanetonline.com)
Subject: Interview on symptoms of Fibromyalgia and one mans story

Interview with Todd Williams from Source Naturals
Todd: Michael, many of us know someone with fibromyalgia, but many of us don't know what FM is. Can you help explain the disease?
Michael: Yes. Fibromyalgia (pronounced Fie-bro-my-AL-ja) is a complex chronic pain illness that challenges patients and health care professionals alike. It is estimated that fibromyalgia affects 8 – 10 million women, men, and children in the U.S. alone. Symptoms include: extreme fatigue, sleep abnormalities, cognitive problems, difficulty speaking clearly, memory loss, brain fog, and so on. There's also irritable bowel syndrome, restless legs, migraine headaches, neurological symptoms, anxiety and environmental sensitivities. Ninety percent of those afflicted with fibromyalgia are women. Ten percent are men. What activates fibromyalgia within a person can be anything from a thyroid condition to an auto accident, or some type of trauma or emotional stress. There is often a compromised immune system, hormonal imbalance, and even a possible enzyme deficiency. Because the stomach and intestines are made up of muscles, fibromyalgia affects the entire digestive tract. The members in my fibromyalgia support group in Santa Monica all have stomach problems. One of the doctors believes that the fibromyalgia I have to battle with daily is a result of a thyroid problem. Thyroid problems run in my family and, not surprisingly, my brother, who lives on the other side of the country has fibromyalgia as well. We correspond and share with each other what does and doesn't work. My ten-year career as a schoolteacher came to an end due to having fibromyalgia. I lost the energy I needed to work non-stop ten-hour days. I was forced by necessity to go into early retirement. As a result, I had to find a new manageable way to live. So I then went to Los Angeles to pursue a part time acting career. Now, regardless of whether a task is big or small, I just try to do my best, one day at a time.
Todd: Michael, how did you experience the onset of Fibromyalgia?
Michael: although I've really had fibromyalgia for fifteen years, I wasn't actually diagnosed by my doctor until 1996. I was very energetic and athletic while growing up. During my twenties, I first went to University of Arizona in Tucson, and then to Oral Roberts University in Tulsa, Oklahoma, and later to Point Loma University in San Diego, where I received a Master's Degree in education. I followed that by moving to Florida to teach and to spend some time with my family. During summer breaks from teaching, I would go down to Florida Keys and visit Miami for fun. I had plenty of energy up until I was 28-30 years old, when I noticed a drastic drop in my energy level. At that time, when I would exercise, it was very difficult for my muscles to recover after a workout, even if it was a light workout. By the time I was thirty, the muscles in my feet became unbearably tight. It became very difficult to stand or even walk very far. I had my feet X-rayed, and the reports would say that nothing was wrong. When I was thiry-five, I took some antibiotics to get rid of a cold and I ended up with severe reaction to the antibiotic, erythromycin. My stomach swelled up like a balloon and felt unbearably tight. This was my first experience with IBS (Irritable Bowel Syndrome). I could no longer digest my food. I developed severe food and chemical sensitivities. I could no longer digest vitamin B properly. I would be in excruciating pain for several hours after eating almost anything. I had to leave my teaching position and I ended up being mostly bedridden for two years due to exhaustion and the inability to digest food. During this time I went to twenty doctors. I had colonoscopys, endoscopies, barium x-rays and thyroid tests, but the results were always indicating a normal range. I knew that I was horribly sick but the doctors and the tests repeatedly said that nothing was wrong with me. nevertheless, the doctors did provide more prescription medicines, especially antibiotics. It's strange that not one of these doctors mentioned or prescribed probiotics in any form for rebuilding the flora in my intestines that was destroyed by the long antibiotic regimen. Eventually I would end up spending a large sum of money and going to 40 more doctors, with each helping just a little. It was a relief when I was finally diagnosed with fibromyalgia, because it helped me narrow in on what was really going on. Which everything falling apart, it was a relief to know it wasn't a rare foot disease, or a stomach parasite, or AIDS. I wanted to encourage men and women who are finally diagnosed with fibromyalgia to not see it as a death notice, but rather a step in recovery. In 2002, I tried something new. I went online and submitted my medical history to Dr. Teitelbaum's Diagnosis Program, which you can find at www.vitality101.com. His incredible program spat out about 200 pages of very insightful information on what my body was deficient in. I began taking some of his recommended supplements and began to see some definite results. In spite of my poor track record with medical tests, he also recommended thyroid testing for fibromyalgia suffers, even though it is well known that thyroid tests are frequently wrong. Dr. Teitelbaum believes that many people who have fibromyalgia were actually having a thyroid problem, even though their thyroid tests come out in the normal range. I've had numerous thyroid tests over the years, and they've all been normal. I trekked back to my doctor and pleaded with him, even mentioning that there was a history of thyroid problems in my family. At first, he refused, simply because the tests said normal. I think doctors, fearing litigation, are reluctant to try a treatment path unsupported by test results. When you think about it, test ranges are really averages. What happens if your physiology falls outside the normal average? The tragic answer is: you can fall through the cracks! Finally, after much debate and arguing, I was able to get my doctor to provide a prescription for a small dosage of thyroid medicine. I began taking it immediately after two days I began to notice that the tight muscles in my stomach and legs began to loosen up. This seemed miraculous. Unfortunately, I also had some negative side effects from the medicine, so I stopped taking it. Nevertheless, I was amazed at how my body responded to such a small does of thyroid medicine. I think Dr. Teitelbaum is onto something. If you are fortunate enough to have an open minded doctor, perhaps that avenue is worth exploring. In Dr. Teitelbaum's book, From Fatigue to Fantastic, he also advocates supplements for helping people with Fibromyalgia and chronic fatigue. I can verify that supplements have absolutely becomes part of my program and helped with restoring my systems to their natural balance. Some supplements that really helped me are: NADH, Glutathione, L-Carnitine, Acetyl L-Carnitine, revitalizing sleep formula, daily infusion powder and calcium D-Glucarate. Please feel free to check out the full list of supplements on my website. If you are fatigued, you should really read Dr. Teitelbaum's book. To fibromyalgia sufferers, I highly recommend checking this list, visiting these doctors' web pages, and trying their protocols. Thanks to these doctors and various regimens, including supplements, my health is much, much better. Most people would have never guessed I went through such an ordeal. I still have to pace myself, and not push the limits. Staying healthy and maintaining my energy is a priority, so I've learned not to over-extend myself. I've learned to say no to some projects and activities and not feel guilty about it.
Todd: Wow! That's a lot to go through. Facing such huge obstacles, how did you keep your ship facing forward?
Michael: Well, living and healing are spiritual events. I am fortunate to have a degree in theology and I have a strong daily spiritual practice, which has helped me to survive and thrive with complications of fibromyalgia. That's not to say there haven't been some very dark days, but faith in God and the support of my spiritual network, including my wonderful family and friends have made all the difference. After arriving at LA, I had moved into a little apartment across the street from Warner brothers. My roommate and I had decided to start a little bible study. We invited our neighbors and we prayed for many things including for my health to improve. One of our requests was for a door to open at Warner Brothers. Within a short time, our Bible Study group grew and our home couldn't contain all the people. A year later, the doors opened for me at Warner Brothers, and I was working on the West Wing.
Todd: that's Great! Can we tell the folks about your new show?
Michael: My web page has a new category called, "Nutrition Show", which will provide all the details.
Todd: Thanks Mike! For more about Mike and fibromyalgia, please visit his website at: www.captainhastings.com


--
Vitanet


(https://vitanetonline.com:443/forums/Index.cfm?CFApp=1&Message_ID=1348)
---
A toxic by-product of industrial waste.



Date: April 21, 2006 04:34 PM
Author:
Darrell Miller (dm@vitanetonline.com)
Subject: A toxic by-product of industrial waste.

Imagine a government permitting industry to dump toxic waste products into the drinking water supply, denying the public the right to make an informed choice by censoring the press and dissenting experts. Meanwhile, influential leaders disseminate misinformation and hoodwinked people demand community acess to the dangerous chemical.
Although it might seem like science fiction, this scenario has been playing in America since 1940's. the toxic chemical? Fluoride. Today, 170 million Americans, approximately two thirds of the population, have fluoridated drinking water issuing from their taps.
A 1998 Gallup poll showed that the majority of Americans—a whopping 70% --support water fluoridation. Dissenters are seen as crackpots and conspiracy theorists.
EPA Unions Call for a Moratorium
In august 2005, eleven Environmental Protection Agency employee unions under the umbrella of NTEU Chapter 280, primarily scientists, researchers, doctors, submitted a request to Congress for a moratorium on drinking water fluoridation, based on scientific evidence that fluoride is a proven carcinogen.
Dr. William Hirzy, Vice President of Chapter 280, explains that the biggest misperceptions about fluoridated water are "that its safe and effective, that basically there are no adverse effects, and that it does this magic of lowering dental decay rates."
A Profitable By-Product
Although the American Dental Association explains that fluoride is a naturally occurring compound, the form used in drinking water, hydrofluorosilicic acid is, in fact, a product of man.
Today's fluoride is a by-product of the phosphate fertilizer industry. Air filtration vents, called "Wet-Scrubbers," trap fluoride, which is a gaseous by-product of manufacturing. For many years, the gas was vented into the sky, where it caused lawsuits by farmers for burnt crops and sickened animals. Now, the fluoride is sold to American communities as well as developing countries, Dr. Hirzy calculates the fertilizer industry makes about 100 million a year from their toxic by-product.
Fluoride's Tainted History
Fluoride's effect upon teeth was first observed in children who were overexposed to ingested fluoride. Their teeth turned pitted and brown, a condition recognized as dental fluorosis. According to the American Dental Association, fluoride damages only the body's tooth-forming cells, buy many scientists are concerned that other cells are damaged as well.
Brain damage
According to Phyllis Mullenix, Ph.D., a prominent toxicologist, animal research shows that fluoride crosses the blood-brain barrier, causing defects in the brain region devoted to memory and learning. In humans, the behavior evidenced in rats would qualify as motor dysfunction, deficits or learning disabilities.
Is Fluoride Good for Poor People?
Many argue that fluoridation is needed by economically disadvantaged populations with inadequate access to dental care. In fact, these are the people at greatest risk from fluoride, which wreaks its most hazardous effects on those who are malnourished. Calcium deficiency, in particular, is linked with fluorosis.
Is It Good For Anything?
Ironically, many dental authorities acknowledge that ingested fluoride has little to no effect on preventing cavities in the pits and fissures of the teeth, where most cavities occur. Many researchers acknowledge that only topical fluoride can stop cavities. The largest nation wide study, conducted in 1989 by the national institute of Dental Research, showed that children in fluoridated and non-fluoridated communities have approximately the same cavity rate.
Fluoridation and the Wellness Revolution
The Fluoridation controversy is another example of our health care system's approach of throwing chemicals at problems, rather than solving them through improved public hygiene and better nutrition. In addition, calcium and vitamin D supplementation can help build strong teeth, while vitamin C is essential for healthy gums.
Source: www. Fluoridealert .org, www. Fluoridedebate .org, www. Nteu280 .org/issues/fluoride/fluoridesummary.htm
(https://vitanetonline.com:443/forums/Index.cfm?CFApp=1&Message_ID=1253)
---
10 Things You Should Know About Prostate Cancer



Date: July 27, 2005 02:12 PM
Author:
Darrell Miller (dm@vitanetonline.com)
Subject: 10 Things You Should Know About Prostate Cancer

10 Things You Should Know About Prostate Cancer
If you were to compile a top ten list of things men would rather just avoid, prostate exams might even rate above taking out the garbage, doing dishes and going shopping. But there's no good excuse to ignore this walnut-sized gland located between the bladder and the penis and in front of the rectum. Confused by the debate surrounding nearly ever aspect of prostate cancer and embarrassed to request a physical exam, many men ignore prostate health, only to discover that the benefits of screening far outweigh its risks. As women openly talk about breast and ovarian cancers, prostate health remains a difficult and controversial topic for men to discuss, forcing many to forgo the manual exam that could lead to early detection and straightforward treatment. Though most males eventually develop some cancerous cells in their prostates, many prostate cancers develop so slowly that men often die of other causes. Indeed, it's often said that most men die with prostate cancer, not from it. But the fact remains that prostate cancer kills more men who don't smoke than any other cancer: The American Cancer Society reports that more than 232,000 men will be diagnoses with prostate cancer in 2005 and 30,350 will die from it. These statistics seem fairly overwhelming when you consider that one in six men will be diagnosed with prostate cancer in his lifetime, while one in eight American women will develop breast cancer in her lifetime. Despite the ongoing debate about whether the results of a prostate screening may cause unnecessary treatment, growing evidence suggests that testing for prostate cancer saves lives. The number of men who died of the disease fell by 26% from 1991 to 2001, with a five-year survival rate for men diagnosed with early-stage prostate cancer of nearly 100%; 10-year survival rates for all prostate cancer patients stand at 92%, while 15-year survival rates fell to 61%. Energy Times evaluated some of the key issues surrounding prostate cancer, including screening misconceptions, risk factors and lifestyle choices that can influence the likelihood of developing this potentially deadly disease. We hope they help you, or your significant other, make well-informed health decisions.
(https://vitanetonline.com:443/forums/Index.cfm?CFApp=1&Message_ID=699)
---
HIGH BLOOD PRESSURE AND GARLIC THERAPY



Date: June 25, 2005 10:01 AM
Author:
Darrell Miller (dm@vitanetonline.com)
Subject: HIGH BLOOD PRESSURE AND GARLIC THERAPY

HIGH BLOOD PRESSURE AND GARLIC THERAPY
Garlic has been used for generations in China and Japan for as a traditional medicine for hypertension. Even today, it continues to be a popular remedy for a disease that has become an epidemic in the western world. Taking a daily dose of garlic can result in a 12 to 30 mmHg reduction is systolic blood pressure and a 7 to 20 mmHg reduction in diastolic pressure in people who suffer from essential hypertension.12
One scientific study revealed that 40 out of 100 patients with high blood pressure experienced a reduction of 20 mmHg or more after a week of garlic treatment.13 Apparently, rabbits and humans who have been tested with garlic have demonstrated a rapid and continued decrease in blood pressure. One reason for this is that garlic seems to dilate blood vessel walls.14 It is the methyl allyl trisulfide contained in garlic which creates this action. Evidently, the effectiveness of using garlic for high blood pressure is dependent to some extent on the type of garlic used. Bulgarian studies suggested that aged Garlic extracts were more effective although this view has been subject to debate. Most practitioners who use garlic for their hypertensive patients recommended a high dosages initially.
In 1992, an article in Planta Medica, a German scientific journal, suggested that gamma-glutamyl-S-allyl-cysteine, a peptide found in Garlic, inhibits a certain enzyme which is involved in the conversion of certain hormones that actually regulate blood pressure. Angiotensin I does not raise blood pressure, however, Angiotensin II can. The peptide found in garlic inhibited the enzyme that changes Angiotensin I into Angiotensin II.15 Consequently, blood pressure levels dropped.
In addition to the actions discussed above, the ajoene compounds in garlic also help to prevent high blood pressure by inhibiting the tendency of blood cells to adhere together and create clots. Garlic oil can increase the breakdown of fibrin by over 100 percent in humans.16 When the blood is discouraged from clotting, blood flow is not restricted, therefore, blood pressure does not rise. Some people who have been on hypertensive drugs have gradually been able to wean themselves off using garlic. If you decide to use garlic for high blood pressure, make sure you check with your doctor and do not abruptly stop taking your medication. (Note: People who have abnormally low blood pressure need not avoid eating garlic. There is evidence to suggest that hypotension benefits from the therapeutic effects of garlic as well as hypertension.
Considering these findings, it would seem that garlic acts to normalize blood pressure whether it be high or low, an action which prescription drugs cannot accomplish.)
(https://vitanetonline.com:443/forums/Index.cfm?CFApp=1&Message_ID=431)
---
How Does CLA Work?



Date: June 22, 2005 09:46 PM
Author:
Darrell Miller (dm@vitanetonline.com)
Subject: How Does CLA Work?

How Does CLA Work?
How could CLA hinder the growth and development of certain cancers in animals? Scientists have developed some intriguing possibilities, and many of them are related to the theory of antioxidants.
WHAT IS AN ANTIOXIDANT?
Well, one of the ironies of life is that oxygen, so essential to human life, also causes decay. Look at the parts of your car where paint may have pealed away, and you will notice rust, what scientists call oxidation. Molecules of oxygen combine with the iron or chromium on your car and change its chemical alignment to iron oxide or chromium oxide—rust. In a very real sense, the same thing happens to you as you age. Inside your cells, thousands of chemical reactions take place each moment. These reactions break apart the long chains of carbon, oxygen and hydrogen that make up body tissues and combines them in new ways. Some of those combinations cause decay. One example is when a free radical—a single atom of roaming oxygen—attaches itself to something useful, rendering it useless or even dangerous. If a free radical were to change DNA, for example, that could mutate a cell. This free radical process is one way this oxidation occurs, and antioxidants, often called free radical scavengers, attach themselves to the free radicals, blocking their damage. This can help improve life and help to cut the problems of oxidation. Indeed, many see antioxidants as a way of lessening the risks of cancer.
Many people know about important antioxidants, such as ascorbigen (vitamin C), selenium or alpha tocopherol (vitamin E), but nature provides numerous antioxidants. Many exciting ones are emerging, such as proanthocyanidins (often known as pycnogenol), quercetin (common in many fruits) and selenium (a mineral). C LA may be another antioxidant emerging from the research. Dr. Pariza and others found in a 1991 experiment that in the test tube, CLA was effective in battling free radicals. 28 It helped prevent damage to the DNA inside the cells. Pariza says in another paper, "Our hypothesis is that the antioxidant activity of CLA may at least in part explain its anticarcinogenic effect."29 That would mean that one way CLA prevents cancer is because it blocks these dangerous free radicals. (Other theories about how it fights cancer include breaking down the chemicals that cause cancer into others that don't .30 All the theories may be true in specific situations, and none might.) But like many other emerging, exciting areas of scientific inquiry, this idea that CLA is an antioxidant has doubters. Researchers J.J. van den Berg, N.E. Cook and D.L. Tribble wanted to see if CLA protected fatty membranes comprised of a substance called palmitoyl-2-linoleoyl phosphatidylcholine (PLPC) from the damage of biologic oxidation. In research published in 1995, they compared CLA's effect to the wellknown antioxidant vitamin E. While vitamin E protected well, CLA did relatively little. They also found that CLA did not become a mineral chelator, an agent that helps natural minerals become available biologically. They bluntly said, "On the basis of our observations, a role for CLA as an antioxidant does not seem plausible."31
Another study in 1995, however, showed that CLA can break down into other substances, called feran derivatives, that do act as antioxidants.32 As in all emerging sciences, debates ensue among honest, dedicated researchers. CLA may not, itself, be a antioxidant. Perhaps it acts as antioxidant in only certain situations. Perhaps things that come from CLA act like antioxidants. That is the state of the research today. (Indeed, Dr. Pariza says such debates are common in the field of antioxidants. 33)
What is important to remember is that in numerous animal models, CLA protected against the dangers of many different kinds of cancer in animals, and that, according to scientists, it is one of the most potent cancer-preventing substances of its kind known to science. Whether the cause of this effect was because of CLA or because of some other reason really isn't that important.
Another thing to remember is that CLA is not a cancer drug. It is something that would be useful in addition to other cancer treatments. It is something to consider to lower your risks and, perhaps, lessen the effects of treatment. It should not be considered a treatment option on its own.
(https://vitanetonline.com:443/forums/Index.cfm?CFApp=1&Message_ID=394)
---
Introduction



Date: June 22, 2005 09:40 PM
Author:
Darrell Miller (dm@vitanetonline.com)
Subject: Introduction

Introduction
Next time someone you know puts a burger on a charcoal grill, notice how the fat drops, sizzling, onto the briquettes beneath. As the drippings burn, the chemical content changes. This really is what burning is, a chemical change from a complex form of the substance to a more simple form. As it changes, many chemicals emerge—some harmless, others less so. One of those chemicals, benzopyrene, can cause mutation of bacteria in the test tube, and that led some scientists to believe it might cause cancer.1 Benzopyrene becomes part of the smoke that rises from the charcoal to settle back on the surface of a cooking burger. This was known as far back as the 1970s, and, for those interested in good health, it became another reason to cut meats from the diet and replace them with healthy grains and vegetable products. Many left it at that. Thankfully, scientists began digging more deeply into this phenomenon, measuring other chemicals and other methods of cooking. One such scientist was Michael Pariza. In 1978, Pariza studied heterocyclic amines to see if they were "mutagenic," that is, if they would cause bacteria to mutate in the test tube. He found that burgers can be quite safely cooked with care.2 But what changed the direction of his research was an entirely original discovery, separate from what his paper set out to find. This discovery has shaped his career since and may well, in the years to come, help thousands, indeed millions, of people improve their health. What he discovered was that something in hamburger has a "mutagenic inhibitory" effect. That is, something in meat seemed to counteract the bad effects of these mutagens, indeed was an anti-mutagen. In his research, Pariza used a popular scientific test called the Ames Test, named for a scientist at the University of California at Berkeley. This test is still used today for its simplicity by numerous scientists. The test requires enzymes form rat livers stimulated with certain chemicals. Scientists put these enzymes and the possible mutagen onto bacteria. They observe the bacteria in a microscope to see if they have mutated. Pariza changed the experiment slightly. Instead of stimulating rat livers, he used enzymes from normal rat livers. The results showed this anti-mutagenic effect, but just what substance caused it was still a question. For nearly another decade, Pariza and others tried to isolate this substance. Finally, they managed to do so in 1987.3 Call it a previously undiscovered nutrient, one, by the best research now available, that seems essentially vital for optimal health. The substance is CLA— conjugated linoleic acid. Laboratory studies using animals show:
• CLA has powerful anti-cancer potential.
• It seems to help keep arteries from getting clogged as easily.
• It helps a body deal with the cascade of effects that occurs when an infection sets in, helping animals, and potentially humans.
• It can help cut body fat while building lean muscle tissue, and that means animals are healthier and, perhaps, lose weight.
• Though this question is debated, many researchers believe it is a powerful antioxidant as well. Significantly, because of modern agricultural techniques, the amount of CLA in our diets today is much lower than it used to be, and that may, at least in part, explain America's growing girth.

(https://vitanetonline.com:443/forums/Index.cfm?CFApp=1&Message_ID=391)
---
Bromelain Sinus Ease - Nature's Life



Date: June 16, 2005 10:57 AM
Author:
Darrell Miller (dm@vitanetonline.com)
Subject: Bromelain Sinus Ease - Nature's Life

Bromelain Sinus Ease™
Nature's Life Sinus Products:
Sinus cavities are lined with delicate mucous membranes, which act as filters for your respiratory system. Normal sinuse tissues are pink and healthy. For many people, when their sinuses come in contact with allergens, pollutants or harmful micro-organisms, histamines are released as a protective measure by the immune system. Sinuses naturally respond by becoming irritated, red, and inflamed with these healing histamines. This process, called the natural inflammatory response, helps to neutralize and remove the irritants in sinuses cavities. Sometimes, however, the immune system continues to flood the sinuses even after the irritants are removed. Bromelain Sinus Ease™ contains three ingredients that have been shown to enhance the body's ability to reduce this natural inflammatory response and help clear up sinuses.*
Bromelain
Bromelain is a group of protein-digesting enzymes extracted from pineapples (Ananassa sativa). Bromelain breaks down fibrin—a key component of the body's natural inflammatory response to allergens and other foreign stimuli.* Bromelain also appears to inhibit the natural formation of prostaglandins (hormone-like substances) that trigger the natural inflammatory response.*1 It makes mucus less thick,2 allowing the mucus to drain more easily.*
Human trials have shown that by breaking down and helping to remove fibrin, bromelain reduces the discomfort of irritated tissues.*3 Double-blinded trials in patients with irritated sinuses show that the natural inflammatory response is reduced more effectively by concentrated bromelain than by placebo.*4 ,5 ,6 ,7 In all cases, a majority of people responded well to bromelain supplements.*
Bromelain has also helped reduce the dura­tion of the natural inflammatory response after nasal procedures by over 70% in a controlled trial.*8
The recommended daily amount of Nature's Life Sinus Ease™ utilizes 1,200 mg a very high potency bromelain enzyme which has an activity of 2,880 GDU (Gelatin Digestive Units), or 4,320 MCU (Milk Clotting Units) per serving.
Vitamin C
Vitamin C also helps reduce histamine release.*9 Some studies have reported that vitamin C is useful in reducing the natural inflammatory response in nasal passages.*10, 11, 12 The effectiveness of vitamin C in reducing histamine release is still debated, however, because a controlled trial was unable to show consistent effects.*13 Doses up to 2 grams per day have been used by researchers. It may be diffi­cult to show these effects in research trials because vitamin C appears to help only some people without affecting others.*14 Studies, however, clearly show that vitamin C supplementation can lower elevated blood levels of histamines.*15, 16 Nature's Life adds naturally-buffered vitamin C to Sinus Ease due to its safety, immune-supporting effects and potential effica­cy to reduce histamine release.*
Quercetin is a bioflavonoid found in many natural foods including citrus fruits, onions, apples, tea and lettuce. As with bromelain, quercetin helps reduce the natural inflammatory response by inhibiting the natural formation of the pro-inflammatory agents, prostaglandins and leukotrienes (white blood cells).*17,18 Quercetin also helps lessen the natural inflammatory response for children with sensitivities to inhalants.*19 Additionally, quercetin may help reduce the effects of harmful micro-organisms *20 Bioflavonoids at doses of 1,200 mg per day have reduced the natural inflammatory response in human studies in combination with 1,200 mg vitamin C,21 an outcome con­firmed in double-blinded research using 600 mg/day of bioflavonoids and 450 mg/day of vitamin C.*22
Substances which inhibit the natural inflammatory response rarely target just one part of the body.* While quercetin has yet to be tested in reducing the natural inflammatory response in sinuses specifically, doctors of natural medicine frequently use it for that purpose because of its proven ability to lessen the natural inflammatory response elsewhere in the body.*
Nature's Life Sinus Ease™
Nature's Life has combined these powerful phytonutrients to make Sinus Ease™. High potency Bromelain, Quercetin and vitamin C work to inhibit the natural pro-inflammatory response and encourage adequate sinus drainage.* No safety concerns have been identified with any of these ingredients.23, 24 It is recommended to take the three capsules per day between meals. Since bromelain is a proteolytic enzyme, if taken with a meal it will act on the protein in the food rather than the natural pro-inflammatory fibrin, so remember to take it between meals.* Enjoy the winter season and find relief from allergens throughout the year! Nature's Life Sinus Ease™ can help.
References:
Taussig SJ. The mechanism of the physiological action of bromelain. Med Hypoth 1980;6:99-104.

Martin GJ. Bromelain pineapple proteases with anti-edema activity. Exper Med Surg 1962;20:228-48.

Blonstein JL. Control of swelling in boxing injuries. Prac­titioner 1969;203:206.

Seltzer AP. Adjunctive use of bromelains in sinusitis: a controlled study. EENT Monthly 1967;46:1281-8.

Taub SJ. The use of Ananase in sinusitis—a study of 60 patients. EENT Monthly 1966;45:96-8.

Ryan RE. A double-blind clinical evaluation of bromelains in the treatment of acute sinusitis. Headache 1967;7:13-7.

Taub SJ. The use of bromelains in sinusitis: a double-blind clinical evaluation. EENT Monthly 1967;46:361-5.

Seltzer AP. Minimizing post-operative edema and ecchymoses by the use of an oral enzyme preparation (bromelain). EENT Monthly 1962;41:813-7.

Johnson CS, Martin LJ, Cai X. Antihistamine effect of sup­plemental ascorbic acid and neutrophil chemotaxis. J Am Coll Nutr 1992;11:172-6.

Zuskin E, Lewis AJ, Bouhuys A. Inhibition of histamine-induced airways constriction by ascorbic acid. J Allergy Clin Immunol 1973;51:218.

Ruskin SL. High dose vitamin C in allergy. Am J Dig Dis 1945;12:281.

Holmes HN. Hay fever and vitamin C. Science 1942;96;497.

Fortner BR, Danziger RE, Rabinowitz PS, Nelson HS. The effect of ascorbic acid on cutaneous and nasal response to histamine and allergen. J Allergy Clin Immunol 1982;69:484-8.

Bai TR, Martin JG. Effects of indomethacin and ascorbic acid on histamine induced bronchoconstriction in normal subjects. NZ Med J 1986;99:163 [abstr].

Holmes H, Alexander W. Hay Fever and Vitamin C. Science 1942;96:497-99.

Johnston CS, Martin LJ, Xi C. Antihistamine Effect of Supplemental Ascorbic Acid and Neutrophil Chemotaxis. J Am Coll Nutr 1992;11:172-6.

Middleton E, Drzewieki G. Naturally occurring flavonoids and human basophil histamine release. Arch Allergy Applied Immunol 1985;77:155-7.

Welton AF, Tobias LD, Fiedler-Nagy C, et al. Effect of flavonoids on arachidonic acid metabolism. Prog Clin BiolRes 1986;213:231-42

Balabokin II, Gordeeva GF, Fuseva ED, et al. Use of vitamins in allergic illnesses in children. Vopr Med Khim (Russia) 1992;38:36-40.

Ohnishi E, Bannai H. Quercetin potentiates TNF-induced antiviral activity. Antiviral Res 1993;22:327-31.

Miller MJ. Injuries to athletes. Med Times 1960;88:313-6.

Cragin RB. The use of bioflavonoids in the prevention and treatment of athletic injuries. Med Times 1962;529-32.

Taussig SJ, Yokoyama MM, Chinen N, et al. Bromelain: A proteolytic enzyme and its clinical application. Hiroshima J Med Sci 1975;24:185-193.

Hertog MGL, Feskens EJM, Holman PCH, et al. Dietary flavonoids and cancer risk in the Zutphen elderly study. Nutr Cancer 1994;22:175-84.


--
Vitanet &reg


(https://vitanetonline.com:443/forums/Index.cfm?CFApp=1&Message_ID=367)
---
Garlic for the Ages - eat garlic because it's good for your heart...



Date: June 13, 2005 09:58 AM
Author:
Darrell Miller (dm@vitanetonline.com)
Subject: Garlic for the Ages - eat garlic because it's good for your heart...

Garlic for the Ages by Phyllis D. Light, RH Energy Times, January 1 , 2004
If you eat garlic because it's good for your heart, you swallow a plant renowned through human history: Garlic was eaten by Roman soldiers for courage; Egyptian slaves ate it to build strength; Christians, Moslems and Hindus include it in their sacred books. Others have used it as an aphrodisiac, a vampire deterrent and a magical charm.
Garlic has a long history as a culinary and medicinal herb that people either love or hate. Its pungent aroma and warming flavor captivates or repels, but its wealth of natural chemicals does great things for your heart.
Garlic (Allium sativum), a member of the onion family, is native to Siberia but, in modern times, has become a treasured naturalized citizen grown all over the world. Garlic's use in folk medicine dates back about 7,000 years, making it one of the oldest known medicinal foods or herbs.
In modern times, garlic is generally used as a condiment lending a unique, pungent flavor to dishes, but in medieval times, garlic was cooked and eaten as a vegetable in its own right. Today you can revel in a wealth of garlic choices, consuming garlic raw, cooked in various recipes, as a dried concentrated powder, as a fresh liquid extract or as aged garlic powder.
Powerhouse Herb
Each little clove of garlic is a powerhouse of good-for-you natural compounds, vitamins and minerals. The biologically active constituents of garlic include allyl sulfur compounds as well as the minerals germanium and selenium.
When you chop up raw garlic and allowed it to stand for about 10 minutes or more, the herb's fragments release an enzyme that converts its compounds from allyl sulfur to another natural chemical called allicin.
Although some allicin is found in garlic before it is cut apart, the yield multiplies considerably when the garlic clove is chopped or pressed and exposed to water (Garlic Conference, Newport Beach, 11/15/98; Penn State).
Many researchers believe that the more allicin produced, the better the health benefits. (Although this is still being debated among the garlic cognoscenti.)
But garlic's benefits don't end meekly on the kitchen counter with its allicin content rising.
Cooked garlic and aged garlic contain other helpful chemicals called diallyl sulphides. Consequently, in any form, garlic produces beneficial health effects.
Fortunately, since raw garlic juice or oil can often irritate the stomach lining, especially in people with sensitive stomachs and delicate digestive systems, garlic supplements and cooked garlic are both helpful for heart health.
Aged Garlic Extract
Aging garlic significantly reduces its irritating compounds and makes it easier on the stomach.
In the aged form, all of garlic's healthy sulfur-containing compounds are converted to water- soluble compounds that retain garlic's natural health benefits. In addition, the pungent odor of the garlic is greatly reduced, an outcome many people desire.
When a group of researchers at Brown University studied the effects of aged garlic extract on people's cholesterol levels, they found that after six months, cholesterol dropped about 6% (Am J Clin Nutr 1996; 64:866-70).
In another study from Brown, researchers found that aged garlic extract reduced platelet adhesion, a sticky blood problem that can cause vessel blockages (New Drug Clin 45(3):456-66). When platelets are less sticky, they are less likely to form blood clots that can cause heart attacks.
Garlic and Heart Disease
A growing body of research shows that a clove of garlic a day can significantly reduce your risk of heart disease.
A four-year study of 280 people who took dried garlic powder three times a day found a striking reduction in the types of arterial plaque blockages that threaten the blood supply to your heart. Interestingly, in this particular study, women displayed a greater reduction in plaque than men (Atherosclerosis 2000; 150:437-8).
Another study found that garlic may also keep important blood vessels more supple and less likely to spasm. Arterial spasms have been linked to heart attacks and other cardiovascular problems in women.
Aortic Complications
As you age, the aorta, one of the main arteries that carries blood, may harden, reducing blood flow from the heart and placing damaging stress on a number of other bodily organs. In research at Ohio State University, people who took garlic supplements had 15% less aortic stiffness than people who avoided garlic (Circulation).
In this study, scientists found that the older people enjoyed the greatest cardiovascular benefits from daily garlic use.
Researchers believe this extra benefit is linked to the fact that as you age, the endothelial tissue in the linings of the aorta and other blood vessels become less responsive to the need to dilate (expand). As a result, when more blood flow is required, and the heart pumps faster, these vessels take more of a beating from the friction of blood passing through them.
That restriction in dilation has two damaging consequences: In one instance, vessel walls can be injured. In response to these injuries, cholesterol collects on artery walls, plaque forms and the blood supply to the heart muscle can be restricted, leading to a heart attack. In other cases, arteries can restrict blood flow to the heart simply because of the inability to expand sufficiently.
The Ohio State researchers found that arteries in folks aged 70 to 80 benefited the most from taking garlic. But those in their 60s also benefited significantly.
Garlic's natural antioxidant properties can also help protect the heart from damage after surgery (BMC Pharmacology 9/02).
In a study performed on lab animals, researchers found that oxidative stress, a source of cell damage that takes place after surgery, dropped when the animals ate a diet that included garlic.
Oxidative stress can seriously reduce cardiac function, limit the amount of blood the heart can pump and cause permanent damage to the heart muscle.
Garlic Against Blood Clots
Under normal circumstances, blood clots serve a useful purpose: Cut yourself and a blood clot stops the bleeding. Without this clotting ability, you might bleed to death. But if your blood is too prone to clotting, these clumps can cut off blood supply to your heart and other organs, endangering your life.
In a study of apparently healthy individuals whose relatives had already suffered from heart disease, researchers found that their blood formed thick, tangled blood clots, increasing their risk of heart problems (Circulation rapid access 9/23/02). These blood clots are made of a substance called fibrin, a protein in the plasma that can form elastic threads that cut off blood flow.
While these researchers recommended aspirin as an anti-clotting measure for people at risk of heart disease, garlic can also help break up fibrin and possibly lower your chance of heart problems (Pharmatherapy 5(2): 83).
The fibrin that forms clots is produced by blood cells called platelets. Other scientists who have looked into garlic's benefits believe that one of its natural chemicals called ajoene may keep platelets from producing excessive fibrin and gumming up the flow of blood through arteries.
If you've rarely indulged in garlic, you may need a period of adjustment in growing accustomed to its unique taste and aroma. But its heart benefits confirm the long-ago observation by Pliny, an ancient Roman naturalist, that "garlic has powerful properties."


--
Vitanet &reg


Solaray - Ultimate Nutrition - Actipet Pet supplements - Action Labs - Sunny Greens - Thompson nutritional - Natural Sport - Veg Life Vegan Line - Premier One - NaturalMax - Kal
(https://vitanetonline.com:443/forums/Index.cfm?CFApp=1&Message_ID=320)
---
Certified Foods



Date: June 12, 2005 01:59 PM
Author:
Darrell Miller (dm@vitanetonline.com)
Subject: Certified Foods

Certified Foods by Glenda Olsen Energy Times, July 13, 2003
What's in your food, and where does it come from? To most American consumers, that question may seem unimportant. But the answers might surprise you. Your food's origin and processing can make a big difference in its nutritional value, for better and for worse. Increasingly, concern over the quality of food and its influence on health are persuading shoppers to take a greater interest in their food. The result: More visits to natural food stores and more sales of organic food.
Once upon a time, food used to be just food. Crops were grown on family farms, and animals were raised in barnyards. But today, corporations have conquered food production in a big way. Agribusiness is just that-a big business in which animals and plants are treated like assembly-line items and raised on factory farms.
Organic Regulation
While the term "organic" gets tossed around endlessly in the media, the term is often misconstrued. According to the United States Department of Agriculture (USDA), "Organic food is produced by farmers who emphasize the use of renewable resources and the conservation of soil and water to enhance environmental quality for future generations. Organic meat, poultry, eggs and dairy products come from animals that are given no antibiotics or growth hormones."
In addition, organic farmers generally do not use pesticides, sewage sludge or synthetic fertilizers. This type of food is also produced without genetically modified organisms and is not subject to radiation used to zap the bugs on food. Today, USDA-approved certifying agents inspect the farms where organic food is raised to ensure organic standards are followed. In addition, the companies that process food and handle organic food have to be USDA-certified. Meeting these standards allows companies to use the USDA's organic label on foods that are at least 95% organic in origin. Labels for foods that contain between 70% and 95% organic content can use the words "Made With Organic Ingredients," but cannot use the seal.
Solid Nutrition
While the debate over the nutritional benefits of organic food has raged for decades, recent research is beginning to turn up evidence that organically grown fruits and vegetables may contain extra helpings of vitamins and other nutrients. A study at Truman State University in Kirksville, Missouri, found that organically grown oranges contain more vitamin C than conventional supermarket oranges (Great Lakes Regional Meeting, Amer Chem Soc, 6/02).
Theo Clark, PhD, the Truman State professor who investigated the organic oranges, says that when he and his students began their research, "We were expecting twice as much vitamin C in the conventional oranges" because they are larger than organic oranges. To his surprise, chemical isolation combined with nuclear magnetic resonance (NMR) spectroscopy revealed that the organically grown oranges contained up to 30% more vitamin C than the conventionally grown fruits-even though they were only about half the size. "We speculate that with conventional oranges, (farmers) use nitrogen fertilizers that cause an uptake of more water, so it sort of dilutes the orange. You get a great big orange but it is full of water and doesn't have as much nutritional value," Dr. Clark says. "However, we can only speculate. Other factors such as maturity, climate, processing factors, packaging and storage conditions require consideration."
Dodging Pesticides
If you want to avoid pesticide residues in your food, research shows that going organic can make it much less likely that you or your family consumes these unwanted chemicals. Research, for instance, into the diets of children (Enviro Hlth Persp 3/03) shows that dining on organic fruits and vegetables, and organic juice, can lower kids' intake of pesticides.
These scientists took a look at the organophosphorus (OP) pesticide breakdown products in the blood of kids ages two to five who ate conventional supermarket produce and compared it with the OP found in organic kids.
The children on the organic diet had less OP in their blood than the other kids. As a matter of fact, the children on the conventional diet had six times the dimethyl metabolites, dimethyl being a pesticide suspected of affecting nerve function and growth. "Consumption of organic produce appears to provide a relatively simple way for parents to reduce their children's exposure to OP pesticides," note the researchers. "Organic foods have been growing in popularity over the last several years," says Jim Burkhart, PhD, science editor for the journal that published the study. "These scientists studied one potential area of difference from the use of organic foods, and the findings are compelling."
GMO Development
On the way to tonight's dinner, researchers have created genetically modified organisms (GMO), plants and animals that have been transgenically engineered. In the food world, that means organisms containing genes inserted from another species. Chances are if you eat food purchased at the typical supermarket, those comestibles contain GMO ingredients. In the United States, food companies are not required to label for GMO content.
A growing number of American consumers are upset about not being told about the GMO products in their food. But industry scientists, worried that informed consumers may someday turn their back on GMO foods, consider consumer ignorance to be an acceptable state of affairs.
For instance, the American Society of Plant Biologists (ASPB) is fighting regulations that would require GMO labeling. According to ASPB President Daniel Bush, PhD, of the University of Illinois at Urbana, "The language...(in these types of regulations) is based on a system of beliefs of what is 'natural,' rather than a scientifically defined set of criteria focused on content and nutritional value. This is a radical departure from food labeling up to now, which is designed to maximize useful information for consumers concerning what is in the food they are buying."
Dr. Bush continues, "There are, of course, examples of voluntary labeling standards in the food industry that reflect how foods are processed, such as organic foods. The voluntary organic labeling standards were sought by the organic food industry. Kosher foods are also labeled as having been produced in accordance with specific beliefs. However, mandatory labeling of targeted production methods has never before been required and we believe would obscure rather than clarify important issues of food safety."
In other words, Dr. Bush opposes GMO labeling because he feels it would unnecessarily stigmatize GMO food items. Others are not so sanguine about the safety of GMO foods.
GMO Objections
The arguments against GMO foods include:
* The genes from GMO plants may end up in weeds and other unintended species, creating superweeds that will be difficult to eradicate. Animals, such as fish on fish farms, may interbreed with animals in the wild and cause harmful changes.
* People may grow ill or die from unexpected allergies to GMO foods (NEJM 1996; 334(11):688-92).
* GMO plants may harm other wildlife, such as butterflies, that depends on pollen from these plants (Nature May 1999; 399(6733):214).

These types of risks have motivated industry groups to urge more regulation of GMO crops. The Food Marketing Institute, the Grocery Manufacturers of America (GMA) and the National Restaurant Association, plus seven other food groups, are worried that GMO plants grown to produce pharmaceutical drugs could contaminate the food supply and destroy consumer trust in food.

Mary Sophos, a vice president of GMA, warns, "To minimize the possible risks, a clear system of regulatory enforcement and liability needs to be in place. Until then, no permits for new field trials or for commercialization should be issued because there is no room for trial and error."

These food industry groups have voiced their concerns to the Food and Drug Administration (FDA) and the USDA. Last year, the USDA forced ProdiGene Inc., a biotech firm, to dispose of 500,000 bushels of soybeans contaminated with a drug meant to treat diabetes. What are the chances of more GMO accidents? No one knows. But if you buy and eat organic, you minimize your risk and maximize your chances of dining on safer food.



--
Vitanet &reg



Solaray - Ultimate Nutrition - Actipet Pet supplements - Action Labs - Sunny Greens - Thompson nutritional - Natural Sport - Veg Life Vegan Line - Premier One - NaturalMax - Kal

(https://vitanetonline.com:443/forums/Index.cfm?CFApp=1&Message_ID=303)