Search Term: " Dock "

Messages 1-36 from 36 matching the search criteria.
---
Vegans can improve their omega-3 levels by taking non-animal formsof DHA



Date: December 08, 2018 11:16 AM
Author:
Darrell Miller (support@vitanetonline.com)
Subject: Vegans can improve their omega-3 levels by taking non-animal formsof DHA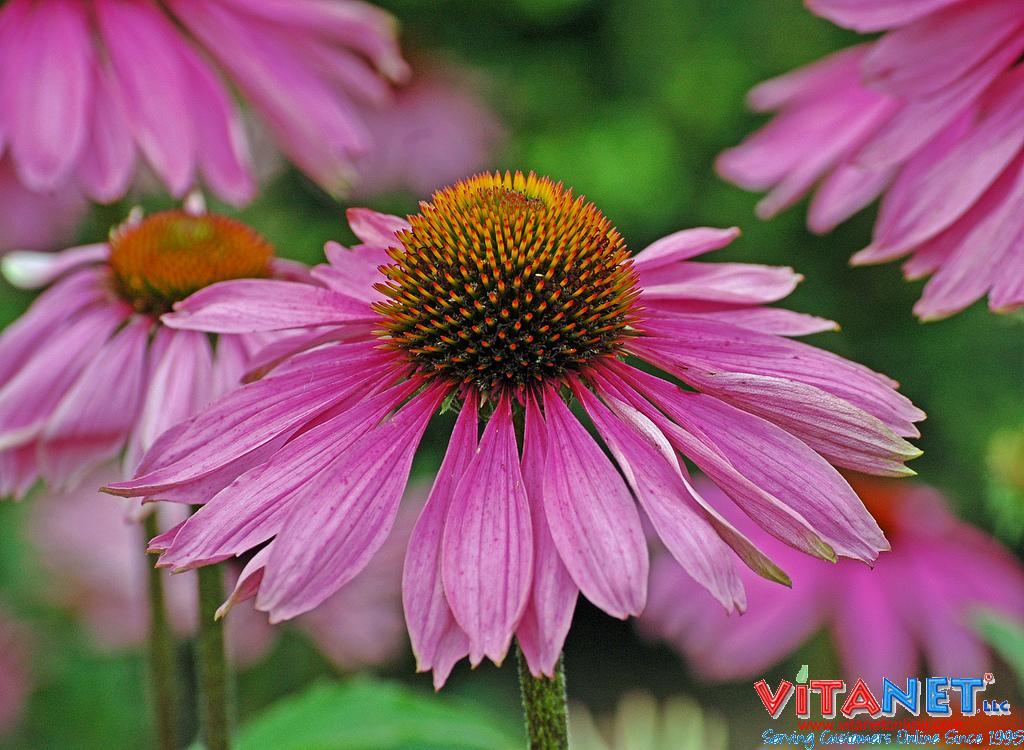 People who identify as vegans obviously follow a much different diet than other individuals in the world. For some, there are massive benefits to undertaking a vegan diet because of what it means for the environment. However, there are some drawbacks. For example, for someone who is on a vegan diet to be able to improve their omega-3 levels, they must look for substances outside of food. Non-animal forms of DHA are proving to be very helpful.
Key Takeaways:
Some necessary fatty acids are hard to obtain when living on a vegan diet.
DHA is one polyunsaturated fatty acid, that belongs with the class of omega-3 fatty acids.
DHA levels in human beings are especially high in the retina, the brain and in sperm cells.
"In the review, author J.C. Craddock of the University of Wollongong in Australia said that supplementing with algae can raise DHA levels in vegetarians and vegans after combing through various studies that discussed the relationship between the two."
Read more: https://www.naturalnews.com/2018-12-05-vegans-can-improve-omega-3-levels-with-non-animal-dha.html
(https://vitanetonline.com:443/forums/Index.cfm?CFApp=1&Message_ID=5886)
---
Herbs to Reverse and Prevent Liver Damage



Date: December 10, 2013 02:43 AM
Author:
Darrell Miller (dm@vitanetonline.com)
Subject: Herbs to Reverse and Prevent Liver Damage

The Human Liver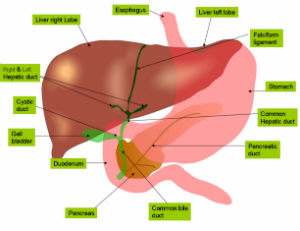 The human liver is the organ that enables your body to break up and eliminate the toxins that poison your body. What's more, it metabolizes the food that we consume, the drinks we consume as well as the medications we take. We could get really ill with numerous kinds of disorders including fatty liver, hepatitis, as well as cancer, if our liver isn't operating in a wholesome ability. Much liver damage could be prevented by eating healthy, keeping healthy, practicing safe sex rather than drinking great quantities of alcohol. There are lots of natural supplements as well as herbs that may be studied to help reverse a number of the harms done to the liver and shield it entirely from toxins. A lifestyle alteration using a blend of these herbs has-been shown to reduce the AST/ALT amounts of the liver function test.

Artichoke

The artichoke is a perennial thistle of the Cynara genus. It can be found throughout many areas of earth. Like a typical food that is is utilized in several food dishes most understand the center of the artichoke. The leaves as well as the flower of the artichoke nevertheless are used medicinally.


Milk Thistle

Studies have indicated milk thistle extract can fix and prevent injury to the liver from hazardous compounds and drugs. Studies show that individuals with liver damage getting milk thistle extract showed major progress in tests of liver function when compared with a placebo group.

BurDock

BurDock is just another kind of liver assisting thistle from the genus of plant known as Arctium, it's seen in Asia and Europe. The main features nutrients like inulin, iron, and beneficial oils. The root portion is the piece of the burDock plant that is used actually as food and medicinally. Inositol is commonly discovered in not only plant but also animal sources and is used to help in the deconstruction and gathering of fats in the liver. By the breaking down of these fats, the liver becomes less prone disease or failure.

(https://vitanetonline.com:443/forums/Index.cfm?CFApp=1&Message_ID=2922)
---
Hair health



Date: July 16, 2012 08:39 AM
Author:
Darrell Miller (dm@vitanetonline.com)
Subject: Hair health

Hair health
Caring for your hair can be quite tricky sometimes, especially if you happen to own a little longer strands than average. The joy of keeping hair is seeing it shinny, silky, strong, consistent and admirable luster that it comes with. However, archiving these properties is next to impossible if there happen to be one to two hair disorders or diseases interacting with your hair.
The commonest and perhaps most frustrating of the hair disorders is hair loss, whichever the cause, the results are nowhere near to pleasing. Other disorders and diseases that make our hair loss its admirable beauty and luster include; trichodystrophy, alopecia areata, Telogen effluvium, Androgenetic alopecia, Infectious folliculitis, Lichen planus, Lupus erythematosus, Ringworms just to name but a few.
You must have noted that a lot of hair shampoos, conditioners and "hair food" gels use a lot of herbal additives nowadays for improvinng hair health. Use of herbs is a natural way that can restore dry damaged or diseased hair and stimulate faster growth of stronger hair strands. You may apply hair herbal solutions directly to your hair and scalp or you may consume them for shiny and healthy hair depending on the formulation. Herbs can also go as far as treating dandruff, hair loss and restoring your luscious locks.
Are hair herbal products safe?
Herbs are a natural and safe way of treating and restoring hair health unlike their synthetic counterparts, this does not however mean that they are completely safe for everyone. Some people may have allergic reactions from use of some herbs so if you suspect any possibility of an allergic reaction you may want to perform a little test before using the herbs. You can apply a small amount on your wrist and check after two days to see if there is any reaction before proceeding to use the particular herb. Be sure to consult with your physician especially if you are pregnant.
Common herbs used to restore hair health
Rosemary: according to experts, rosemary helps fight dandruff, stimulate rapid and strong hair growth, and bring back luster to your hair. To get the above benefits from this herb, you can add rosemary in foods, or formulate rosemary water through socking the foliage in a cub of warm water for some times. You can then use the resulting water to rinse your hair.
Horsetail: this herb is an excellent source of silica. Silica is good at strengthening the hair from its core while restoring the shine. Horsetail herb can be used through deriving a shampoo from its foliage. Add 2-3 table spoons of crashed horsetail leaves into ½ cup of hot water. The mixture is the added to baby shampoo. Use this to shampoo your hair regularly.
Aloe Vera: aloe Vera gel extract is known for its numerous medicinal properties such calming irritated skin in addition to its antioxidant and anti-inflammatory properties. When the gel is massaged into the scalp, it has the ability to restore the hair's PH balance while sealing in the hair moisture content and consequently acting as a perfect natural conditioner. Additionally, aloe Vera also stimulates hair growth and therefore used for Alopecia treatment.
Ginkgo Biloba: this is a well known herbal remedy for quite a number of health issues including improving blood circulation to the skin and brain. Due to this medicinal property, Ginkgo Biloba helps in delivering of extra nutrients to the hair follicles and promotes hair growth. It's therefore recommended by most health practitioners for hair loss treatment. Stinging nettle-this herb stops conversion of testosterone to DHT which is the major contributor of hair lose in men. Stinging nettle extracts and powders are available commercially and are most effective when used together with pygeum or palmetto. You can also make green tea from the dried and ground powder of its leaves.
Other similarly useful herbs for restoring your health include marigold, licorice, chamomile, parsley, birch and burDock.
(https://vitanetonline.com:443/forums/Index.cfm?CFApp=1&Message_ID=2667)
---
What Liver Blend Does For You



Date: November 26, 2011 03:43 PM
Author:
Darrell Miller (dm@vitanetonline.com)
Subject: What Liver Blend Does For You

Liver blend is a powerful combination of herbs that help maintain the health of your liver, help to restore it when it has been damaged by alcohols and pharmaceuticals such as acetominophen (paracetamol and Tylenol) and also detox your body, purifying the blood before it reaches the liver. Your liver is an extremely important major organ, being responsible not only for metabolizing toxins and drugs, but is also your body's chemical processing plant, manufacturing enzymes and the bile needed for effective digestion.
Liver Blend not only supports your liver, but also your gall bladder that is used to store bile and release it into the duodenum as part of your digestive process when necessary. By maintaining a healthy liver and gall bladder, and restoring the liver when damaged, Liver Blend helps you maintain a healthy digestive system and remain healthy yourself.
It is also a diuretic that promotes the urination that washes away many of the toxins that pass through the kidneys, and in so doing helps to keep your kidneys healthy. A useful side-effect is its support for your endocrine system, so in total, Liver Blends supports the liver, gall bladder and kidneys and also helps to maintain a healthy hormone system - in total, an amazing combination of healthful properties for an amazing mixture of natural herbs.
Liver Blend as a Powerful Diuretic
In addition to offering a powerful synergistic blend of substances that help detoxify your liver and protect is from damage caused by pharmaceuticals and alcohol, Liver Blend can also help your liver to regenerate and build new cells to replace those damaged by toxins. It is therefore both protective to your liver and regenerative. However, it also possesses powerful diuretic properties, largely through its flavonoid content, such as those present in the bitter oils contained in dandelion.
BurDock, too, is highly diuretic, and dandelion and burDock are frequently used together to help promote the urination that flushes toxins from your body and purifies your blood and your liver. Not only that, but dandelion contains large quantities of potassium, a mineral that can be depleted in the kidneys as they rid your body of toxins. This is restored by the dandelion in Liver Blend. Diuretics are important components of any detox program, and also essential in maintaining liver health, and Liver Blend provides a powerful mix of diuretics in the dandelion and burDock it contains.
(https://vitanetonline.com:443/forums/Index.cfm?CFApp=1&Message_ID=2539)
---
Boost Your Blood Health with Blood Blend



Date: November 24, 2011 11:30 AM
Author:
Darrell Miller (dm@vitanetonline.com)
Subject: Boost Your Blood Health with Blood Blend

What Blood Blend Does For You
Blood Blend helps to keep your blood pure and free from toxins, while also maintaining a high hemoglobin count. Hemoglobin is responsible for carrying oxygen from your lungs to your body cells, enabling cellular respiration to take place. Without an adequate supply of oxygen your cells die, with a significant threat to life. Toxins are becoming increasingly more common in this modern industrial age, particularly prevalent in traffic and industrial emissions and also in tobacco fumes, modern pharmaceuticals and the pesticides and herbicides used in modern farming.
Without some means of helping your body to remove these toxins, your liver can become overwhelmed - it is not easy for it to handle alcohol metabolism, break down drugs such as Tylenol or paracetamol and also deal with toxins that enter your body through your lungs and skin. Toxins can easily pass into your bloodstream and then reach every part of your body. By taking Blood Blend, your blood will become more oxygenated and toxin-free, and your liver will be given a healthy boost in its detoxification properties. It is one supplement that you should take, particularly if you live in a city or are exposed to such toxins.
Taking Blood Blend to Prevent Anemia
Many people suffer anemia for one reason or another: perhaps they are recovering from illness or serious blood loss, and the condition is not uncommon in women with heavy menstrual periods. Some are anemic through a poor diet, and in some cases this can be a life-threatening condition. Blood Blend is designed to help reduce the effects of anemia by maintaining a healthy blood supply. This carefully balanced blend of herbal roots has been chosen for its detoxifying properties and its ability to improve your blood hemoglobin count. Not only that, but it is synergistic, meaning that the blend is more effective than the individual components separately.
Hemoglobin is a metalloprotein, containing iron, which forms the basis of the oxygen transport system in your blood. It is what makes oxygenated blood look bright red, and used blood look bluish-red and forms 97% of the dry weight of your red blood cells. Without a good, steady source of iron, your hemoglobin drops, ultimately leading to anemia. Blood Blend prevents this by providing a rich supply of iron. Oxygen is needed for the cellular respiration that generates ATP energy in each cell in your body, and without it your cells die, ultimately leading to gangrene. Hence, iron is needed for life.
Blood Blend not only provides this iron, but also the potassium that helps to maintain a healthy blood pressure. Too low a blood pressure is as dangerous as it being too high, and Blood Blend helps to keep this balanced. Add to that the blend's detoxification properties, and it is the perfect way to maintain a healthy, clean blood supply at a pressure sufficient to maintain a healthy circulation rate without overtaxing your heart.
Some Extra Properties of Blood Blend
Blood Blend is a powerful synergistic mixture of six herbs designed to maintain a healthy circulation of clean blood round your body, and a healthy liver that effectively detoxifies your blood. By taking a Blood Blend supplement, you will maintain a healthy level of hemoglobin in your blood as well as reducing the toxins absorbed through your skin, inhaled or taken unintentionally in your food. However, because of the nature of the six herbs used, the blend also offers other health benefits, not part of its primary function.
For example, echinacea not only purifies the blood and lymphatic system, but also supports the immune system, and is useful in reducing the symptoms and duration of colds and flu. It stimulates white cell production, and combats inflammation. Echinacea can be used to treat sore throats, bronchitis, sinus infections and even bacterial pneumonia. Sarsaparilla is both antibiotic and anti-inflammatory, while dandelion root is an excellent diuretic, improving the function of the liver and the kidneys. Licorice lowers LDL cholesterol levels, while yellow Dock reduces inflammation of the bowel.
Like many herbal treatments, Blood Blend does what it says on the tin, but also offers many other ancillary health benefits that increase its value as an excellent maintenance supplement to take for general good health.
(https://vitanetonline.com:443/forums/Index.cfm?CFApp=1&Message_ID=2538)
---
What is The Herb Yellow Dock Root And How Does It Detox



Date: April 20, 2011 03:02 PM
Author:
Darrell Miller (dm@vitanetonline.com)
Subject: What is The Herb Yellow Dock Root And How Does It Detox

What is The Herb Yellow Dock Root Good for?
Yellow Dock root is a health tonic best known for its detox properties. It has enjoyed a long association with folk medicine since the ancient times, especially in the treatment of what were believed to be diseases of the blood. Today it is often linked to the removal of heavy metals and other toxins from ingested foods, and thus has been attributed with digestive and hepatoprotective properties.
Rumex crispus is known by many names in the vernacular throughout the ages, but the most common is yellow Dock, which to this day remains popular. It is a shrubby plant species native to Europe and parts of Asia. It is a flowering plant that grows up to 1 meter in height, with a circular arrangement of basal leaves similar to that of dandelion. It thrives well in the wild, preferring open spaces, even roadsides, rail beds, and car parks, as long as the soil has enough moisture. Its seeds are on its stems and quite exposed, making it easier to propagate. It is believed to be widespread in all continents, with the obvious exception of Antarctica, and considered an invasive weed in many countries.
The part of the plant used in herbal preparations is, as its name suggests, its root. Yellow Dock root are dried and made into tea. Supplements in the form of capsules and tablets contain extracts of the dried root. Its active ingredients are phytochemicals with laxative properties, such as anthraquinones. It contains chrysophanic acid, which has been studied for its positive effects on skin disorders. In addition, it is a good source of vitamin C and iron, the reason why it is good for the blood.
Cleanses the Body of Toxins
Yellow Dock root is thought to bind with toxins found in food and promote its excretion through the feces. It is particularly good for the organs close to the digestive tract, such as the pancreas, the liver, and the gall bladder as it promotes the production of enzymes needed for the breakdown of foods and protects the liver from the harmful effects of hepatitis. Also, it is believed to cleanse the lymph nodes. As it contains high levels of iron, intake of yellow Dock root has been tied to healthier red blood cells.
Alleviates Skin Inflammation
Chrysophanic acid occurs naturally in several plants, including yellow Dock root. This organic compound has been observed to allay the symptoms of many medical conditions of the skin that are inflammatory in nature, such as contact dermatitis, atopic eczema, and acne rosacea. Folk medicine practitioners believe that eating or drinking yellow Dock root reduces the severity of herpes outbreaks.
Promotes Bowel Movement
Yellow Dock root is rich in anthraquinones, notably emodin. In medicinal niches, these compounds are valued for their purgative properties. In the old days, herbal preparations containing yellow Dock were heavily utilized in the treatment of different digestive problems such as indigestion and diarrhea. It is particularly helpful for constipation as it stimulates the colon and promotes bowel movement.
(https://vitanetonline.com:443/forums/Index.cfm?CFApp=1&Message_ID=2279)
---
How to detoxify from heavy metal aluminum toxitity



Date: November 09, 2010 06:04 PM
Author:
Darrell Miller (dm@vitanetonline.com)
Subject: How to detoxify from heavy metal aluminum toxitity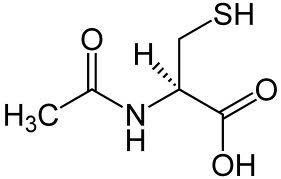 Although aluminum is not a heavy metal, it can be toxic if present in excessive amounts or small amounts if it is deposited in the brain. Many of the symptoms of aluminum toxicity are similar to those of Alzheimer's disease and osteoporosis. Aluminum toxicity can often lead to colic, rickets, gastrointestinal disturbances, poor calcium metabolism, extreme nervousness, anemia, headaches, decreased liver and kidney function, forgetfulness, speech disturbances, memory loss, softening of the bones, and weak, aching muscles. Since aluminum is excreted through the kidneys, toxic amounts of aluminum can often impair kidney function.
When aluminum salts accumulate in the brain, seizures and reduced mental function can often result. In order to reach the brain, aluminum must pass the blood-brain barrier, which is an elaborate structure that filters the blood before it reaches the vital organ. Although elemental aluminum does not ordinarily pass through this barrier, certain aluminum compounds, such as aluminum fluoride, will. Many municipal water supplies are treated with aluminum sulfate and fluoride. These two chemicals readily combine with each other in the blood and are poorly excreted in the urine. The absorption of high levels of aluminum and silicon in the intestines can result in the formation of compounds that accumulate in the cerebral cortex and prevent nerve impulses from being carried to and from the brain in the proper manner. This situation can be aggravated by a chronic calcium deficiency.
People who have spent their career in aluminum smelting plants for long periods have been known to experience dizziness, impaired coordination, and a loss of balance and energy. When aluminum accumulates in the brain, the above symptoms are often caused. Perhaps the most alarming thing to note it that there is evidence to suggest that long-term accumulation of aluminum in the brain may contribute to the development of Alzheimer's disease. It has been estimated that an ordinary person ingests about 3 and 10 milligrams of aluminum a day. Aluminum, being the most abundant metallic element in the earth's crust, is primarily absorbed in the body through the digestive tract, but can also be absorbed through the lungs and skin. Additionally, aluminum can be absorbed by and accumulate in the body tissues. Since aluminum permeates our air, water, and soil, it can be found naturally in varying amounts in almost all food and water. Aluminum is also used to make cookware, cooking utensils, and foil, along with being present in many other everyday products including over-the-counter painkillers, anti-inflammatories, douche preparations, antacids, baking powder, food processing, antiperspirants, toothpaste, dental amalgams, bleached flour, grated cheese, table salt, beer, and municipal water supplies.
The following nutrients are very helpful when dealing with aluminum toxicity: apple pectin, calcium, magnesium, coenzyme A, garlic, kelp, lecithin capsules or granules, l-glutathione, a multivitamin and mineral complex, SAMe, vitamin B complex, N-Acetyl Cysteine, and vitamin E. Additionally, the following herbs are great for blocking damage to the body from toxic heavy metals and radiation when taken regularly: burDock root, Echinacea, ginseng, ginkgo biloba, and fiber. Other recommendations to help prevent aluminum toxicity include maintaining a diet that is high in fiber and includes apple pectin; using only stainless steel, glass, or iron cookware, with stainless steel being the best; and being aware of the products that contain aluminum by reading labels and avoiding those that contain aluminum. Sulfur container foods like N-Acetyl Cysteine can help find up heavy metals and eliminate them from the body. If you suspect you have heavy metal toxicity, consult your health care provider immediately.
~facebook~
(https://vitanetonline.com:443/forums/Index.cfm?CFApp=1&Message_ID=2195)
---
Chronic fatigue syndrom and your life styles



Date: September 01, 2010 07:55 PM
Author:
Darrell Miller (dm@vitanetonline.com)
Subject: Chronic fatigue syndrom and your life styles

Fight Chronic Fatigue Syndrom
Chronic fatigue syndrome strikes more than two million people in the United States, with eighty-five percent of these people being women between the ages of thirty and fifty. The symptoms of chronic fatigue syndrome often resemble many other viral infections, making it very hard to pinpoint the real problem. This condition is possibly caused by stress as well as by mercury poisoning from amalgam fillings, hypoglycemia, anemia, hypothyroidism, sleep apnea, food and chemical allergies, weak adrenal function, parasitic infections, amino acid deficiencies, and Candida albicans infections. With all of this in mind, there are a couple of herbal combinations and healthful suggestions that can be followed to help prevent or deal with chronic fatigue syndrome.

Cordyceps sinensis is a natural Chinese supplement that contains high amounts of L-tryptophan. It provides nutrients that are necessary for relieving fatigue and improving endurance. It also helps to increase blood supply to the heart and brain. This herb increases the production of superoxide dismutase in the body. In China, this herb has been traditionally used to treat the nervous system. Additionally, it is used to help strengthen the kidneys and liver.

An herbal combination containing bee pollen, licorice, kelp, barley grass, schizandra, gotu kola, eleuthero, yellow Dock, rose hips, and capsicum has been shown to help restore energy to the system. This combination is an excellent combination of herbs to feed and nourish the entire system. It provides nourishment for the adrenals, in the form of licorice, and also for the thyroid, in the form of kelp. The bee pollen in this combination helps to nourish and supply energy to the body. Barley grass nourishes and cleans the body, while schizandra, which is an adaptogen herb, increases the energy supply of cells in the brain, muscles, liver, kidneys, glands, nerves, and in the entire body. The combination of herbs will rebuild the blood, liver, and digestive system.

The following are a few suggestions that can be followed to help deal with and prevent chronic fatigue syndrome. Exercise is very helpful, with even mild exercise helping to increase stamina and oxygenate cells. Exercise also helps to improve sleep. Allergies can be involved in chronic fatigue syndrome, so it is important to look into food allergies, chemicals, and heavy metals, and eliminate them. Anytime there is inflammation in the body that is accompanied by pain, swelling, heat, and redness, allergies are likely the culprits. When the immune system is weak, candida is usually involved.

Candida and Chronic Fatigue Syndrom
A candida diet would help to restore natural flora to the system. Candida can prevent the body from using sugars properly, which blocks the body's energy production and causes extreme fatigue. To restore the friendly bacteria, use acidophilus on an empty stomach and eat unsweetened yogurt. If candida is involved, it is important to eliminate sugar, alcohol, mushrooms and all fungi, molds, and yeast in any form. It is also important to eliminate fermented foods. Look into leaky gut syndrome, which typically allows germs, viruses, bacteria, worms, and parasites to flourish. When they flourish, the immune and nervous system become weak, causing diseases such as chronic fatigue syndrome to weaken the body.
Trying natural remedies like Fatigue to fantastic herbal supplements may help ease chronic fatigue.
(https://vitanetonline.com:443/forums/Index.cfm?CFApp=1&Message_ID=2181)
---
Herbs And The Immune System



Date: July 30, 2010 10:07 AM
Author:
Darrell Miller (dm@vitanetonline.com)
Subject: Herbs And The Immune System

When looking for an herb to help with the immune system, look for herbs containing sulphur, which helps to dissolve acids in the system. Additionally, sulphur acts as an antiseptic and strengthens the tissues and the body. The following herbs range in amounts of sulphur, but are all good for helping to protect the immune system.
BurDock root, one of the best blood purifiers, can reduce swelling and help to rid the body of calcification deposits. This is because it promotes kidneys function, helping to clear the blood of harmful acids. BurDock contains high amounts of vitamin C and iron. It also contains protein, carbohydrates, some vitamin A, P, and B-complex, vitamin E, PABA, and small amounts of sulphur, silicon, copper, iodine, and zinc.
Capsicum, which is also called as cayenne, is known to be the best for warding off diseases and equalizing blood circulation. It has been called a supreme and harmless internal disinfectant. This herb is extremely important for quick action against flu and colds. Capsicum is high in vitamins A, C, iron, and calcium. Additionally, it contains vitamin G, magnesium, phosphorus, sulphur, B-complex, and potassium.
Catnip helps in fatigue and improves circulation. It helps in aches and pain, upset stomach, and diarrhea that are associated with flu. Catnip is high in vitamins A, C, B-complex, magnesium, manganese, phosphorus, sodium, and a small trace of sulphur.
Chaparral, which has the ability to cleanse deep into the muscle and tissue walls, is a potent healer to the urethral tract and lymphatics. It tones up the system and rebuilds the tissues. One of the best herbal antibiotics, chaparral has been said to be able to rid the body of LSD residue. Chaparral is high in protein, potassium, and sodium, and contains silicon, tin, aluminum, sulphur, chlorine, and barium.
Comfrey is one of the most valuable herbs known to botanic medicine, as it has beneficial effects on all parts of the body. It is one of the finest healers for the respiratory system, being able to be used both internally and externally for the healing of fractures, wounds, sores, and ulcers. Echinacea, which stimulates the immune response, increases the body's ability to resist infections. It improves lymphatic filtration and drainage and also helps to remove toxins from the blood. Fennel helps to stabilize the nervous system and moves waste material out of the body. This herb is known for improving digestion and possesses a diuretic effect.
Garlic, nature's antibiotic, has a rejuvenative effect on all body functions, building health and preventing diseases, as well as dissolving cholesterol in the bloodstream. Garlic stimulates the lymphatic system to throw off waste materials. It is full of antibiotics like substances that are effective against bacteria.
Juniper berries are used in cases where uric acid is being retained in the system. It is an excellent disease preventative, being high in natural insulin. Juniper has the ability to restore the pancreas where there has been no permanent damage and is excellent for infections.
Kelp, a good promoter of glandular health, has a beneficial effect on many disorders of the body. It is called a sustainer to the brain and nervous system, as it helps the brain to function normally. Kelp is essential during pregnancy.
Along with the above herbs, other beneficial herbs for the immune system are lobelia, mullein, plantain, parsley, sarsaparilla, shepherd's purse, stinging nettle, and watercress. Look to your local or internet health food store for quality herbs to help boost the immune system.
(https://vitanetonline.com:443/forums/Index.cfm?CFApp=1&Message_ID=2176)
---
Skin Infections - Abscess



Date: April 26, 2010 03:21 PM
Author:
Darrell Miller (dm@vitanetonline.com)
Subject: Skin Infections - Abscess

When puss accumulates in a tissue, organ, or confined space in the body due to infection, an abscess can be formed. Abscesses may be located either externally or internally, and can often result from an injury or a lowered resistance to infection. An abscess can form in the brain, lungs, teeth, gums, underarms, abdominal wall, gastrointestinal tract, ears, tonsils, sinuses, bones, breasts, kidneys, prostate gland, rectum, scrotum, or almost any other body part. Infections are the most common disorders found in humans and they can be produced by bacteria, viruses, parasites, and fungi. A boil is an external abscess.
The affected area can become swollen, inflamed, hot, red, and tender. The individual may also experience fatigue, loss of appetite, weight loss, and alternating bouts of fever and chills. In some severe cases, blood infection and/or rupture of the abscess can occur. The material that is found inside of an abscess consists of living and dead white blood cells, dead tissue, bacteria, and/or toxins. All of which must be discarded from the body. An abscess that suddenly appears is often referred to as acute, while those that are present for a period of days or weeks is often termed to be chronic. A chronic abscess is more resistant to treatment because of the damage being more severe and widespread. On the other hand, acute abscesses are less extensive and generally respond to treatment within a matter of days.
An abscess that is treated should usually begin to heal in a few days, with complete healing resulting in a week or two. An abscess that does not show any signs of healing within this amount of time can be an indication of problems in the immune system. Although complications are rare, they can include bleeding or recurrence of the abscess. An abscess is basically a sign that the body is trying to rid itself of impurities. These impurities can consist of cells that are deficient in nutrients, which often stems from poor diet and exposure to environmental pollutants, chemicals, and other harmful substances. Eating junk food cluters the system with foods that lack nutrients and prevents cellular wastes from being eliminated efficiently, as it causes problems like constipation and sluggish liver, spleen, and kidney function.
The following herbs are beneficial for healing abscesses and cleansing the blood: burDock root, cayenne, dandelion root, red clover, and yellow Dock root. Chamomile tea is also good for treating dental abscesses and consuming distilled water with fresh lemon juice along with three cups of Echinacea, goldenseal, and astragalus or suma tea is also helpful. An Echinacea tea of extract in warm water can be used as a mouthwash for dental abscesses. Also, a poultice that combines lobelia and slippery elm bark is a great soothing way to fight infections. Milk thistle, when taken in the capsule form, is good for the liver and aids in the cleansing of the bloodstream. Also, tea tree oil, applied externally, is a potent natural antiseptic that kills infectious organisms without harming healthy cells. This solution will destroy the bacteria, hasten healing, and prevent the infection from spreading.
Herbs like the above mentioned ones are available at your local or internet health food store. Always choose name brands to ensure quality and purity of the herbal supplement you purchase for consumption.
(https://vitanetonline.com:443/forums/Index.cfm?CFApp=1&Message_ID=2158)
---
Oil Skin Treatment



Date: February 12, 2010 12:31 PM
Author:
Darrell Miller (dm@vitanetonline.com)
Subject: Oil Skin Treatment

Oily skin is the result of the sebaceous glands, which are the oil-secreting glands, produce more oil than is needed for proper lubrication of the skin. The excess oil is responsible for clogging pores and causing blemishes. Oily skin is most likely a result of heredity. However, it is known to be affected by factors such as diet, hormone levels, pregnancy, birth control pills, and the cosmetics that you use. Humidity and hot weather stimulate the sebaceous glands to produce more oil. However, it can occur at any age. A lot of people have skin that is oily only in certain areas and dry or normal in others. This condition is known as combination skin. Generally, the forehead, nose, chin, and upper back tend to be the areas that are more oily than other areas.
Oily skin does have some positive aspects. This type of skin is slow to develop age spots and discoloration, fine lines, and wrinkles. Often, it doesn't freckle or turn red in the sun. It actually tans evenly and beautifully. On the negative side, oily skin is extremely prone to breakouts, even past adolescence. Oily skin also has a chronically shiny appearance, an oily or greasy feeling, and enlarged pores. The following nutrients are recommended for the prevention and maintenance of oily skin. The dosages recommended are for adults unless otherwise specified. For children between the ages of twelve and seventeen, the dosages should be reduced to three-quarters the recommended amount.
Flaxseed oil capsule or liquid in dosages of 1,000 mg daily or 1 tsp daily is helpful in supplying needed essential fatty acids. This nutrient is a good healer for most skin disorders. 25,000 IU of vitamin A for three months is necessary for healing and construction of new skin tissue. Vitamin B complex should be used as directed on the label as B vitamins are important for healthy skin tone. 1,000 to 1,500 mg of kelp should be taken daily. This nutrient is responsible for supplying balanced minerals that are needed for good skin tone.
Vitamin E should be taken in dosages of 200 IU daily or 400 IU every other day to protect against free radicals. 50 mg of zinc should be taken daily for tissue repair. This nutrient also enhances immune response. Grape seed extract should be taken as directed on the label, as it is a powerful antioxidant that protects skin cells. 500 mg of L-cysteine should be taken on an empty stomach, as it contains sulfur which is needed for healthy skin. 1 tsp of lecithin granules should be taken three times daily before meals. This nutrient is needed for better absorption of the essential fatty acids. SOD should be taken as directed on the label. It acts as a free radical destroyer. Tretinoin should be used as prescribed by a physician. This nutrient acts as a gradual chemical peel, unclogs pores, and speeds up sloughing off of top layers of skin. It helps to expose new, fresh skin.
Additionally, the following herbs may be beneficial: aloe vera, burDock root, chamomile, horsetail, oat straw, thyme, lavender, lemongrass, licorice root, rosebuds, and witch hazel. If you have a oily skin, washing the affected area two or three times daily will help keep the skin oil free and reduce acne along with a healthy diet low in sugar and vitamin supplements.
(https://vitanetonline.com:443/forums/Index.cfm?CFApp=1&Message_ID=2125)
---
Boost Absorption With Natural Vitamins



Date: April 17, 2009 11:20 AM
Author:
Darrell Miller (dm@vitanetonline.com)
Subject: Boost Absorption With Natural Vitamins

Malabsorption occurs when the body fails to properly absorb vitamins, minerals, and other nutrients from food. Even though a person's diet is adequate, an individual with malabsorption develops various nutritional deficiencies. This problem is often the result of impaired digestion, impaired absorption of nutrients into the bloodstream from the digestive tract, or both.
Common symptoms of malabsorption syndrome include constipation or diarrhea, dry skin, fatigue, gas, mental difficulties such as depression or an inability to concentrate, muscle cramps and/or weakness, premenstrual syndrome, steatorrhea, a tendency to bruise easily, failure to grow normally, thinning hair, unexplained weight loss, and visual difficulties especially with night vision. Abdominal comfort may also be present and a combination of anemia, diarrhea, and weight loss is typical. However, in some individuals, obesity may result if fats are deposited in the tissues rather than being utilized properly by the body. Additionally, the body may begin to crave more and more food, which often leads to the consumption of many empty and/or fat calories.
Factors that can contribute to a malfunction of the absorption mechanism include digestive problems, poor diet, excess mucus covering the intestinal lining, an imbalance in intestinal bacterial flora, the use of certain medications, food allergies, and illnesses such as cancer and AIDS.
No matter how good your diet is or how many supplements you take, you will have nutritional deficiencies if you suffer from malabsorption syndrome. These deficiencies lead to other problems. The impaired absorption of protein can cause edema, while a lack of potassium can cause muscle weakness and cardiovascular problems. Anemia results for a lack of iron and folic acid, while bone loss and tetany can be caused by a lack of calcium and vitamin D. Bruising easily results from a lack of vitamin K, while night blindness comes from a deficiency of vitamin A. The failure to absorb B vitamins and to transfer amino acids across the intestinal lining interferes with the production of needed digestive enzymes and causes further malabsorption, as these nutrients are essential in the absorption process itself. This causes a vicious cycle to be produced.
Malabsorption is a factor in other medical and physical problems, along with being a serious condition in itself. The body needs all nutrients in balance because they have to be able to work together. If there is a deficiency in even a single nutrient, the body no longer functions as it should, allowing all things to go awry. This results in disease. Malabsorption is a common contributing factor to a wide range of disorders, including cancer, heart disease, osteoporosis, and all types of infection.
People with malabsorption syndrome must take in more nutrients than the average person to compensate, and to treat and correct the problem. It is best to bypass the intestinal tract as much as possible when supplying these nutrients. As a result, choosing supplements that are sustained-release and large in size should be avoided. Many people with malabsorption problems can not break down supplements taken in hard pill form. Therefore, injections, powders, liquids, and lozenges provide nutrients in forms that are more easily assimilated.
The following nutrients are recommended for dealing with malabsorption syndrome: acidophilus, vitamin B complex, bioperine, calcium, free-form amino acid complex, garlic, magnesium, vitamin C with bioflavonoids, vitamin E, essential fatty acids, a multi-vitamin and mineral complex, proteolytic enzymes, and zinc lozenges. Additionally, the following herbs may be beneficial: alfalfa, dandelion root, fennel seed, ginger, nettle, aloe vera, peppermint, black pepper, buchu, goldenseal, irish moss, rhubarb, and yellow Dock.


--
Buy Natural Vitamins at Vitanet ®, LLC


(https://vitanetonline.com:443/forums/Index.cfm?CFApp=1&Message_ID=1995)
---
Vitamins and Herbs



Date: April 03, 2009 02:52 PM
Author:
Darrell Miller (dm@vitanetonline.com)
Subject: Vitamins and Herbs

The whole human body is made up of cells that contain their own genetic material. In a healthy body, these cells divide at a controlled rate, growing and repairing damaged tissues and replacing dying cells. This predetermined rate of cell division is what keeps our bodies healthy. If cells keep multiplying when new ones are not necessary, a mass of tissue, often known as a tumor, is formed. This tumor can be either benign or malignant.
Benign tumors are not cancerous and can occur anywhere in the body. Benign tumors do not cause a threat to health, do not metastasize, and do not grow back if removed. Malignant tumors are cancerous and are usually serious. Often times, they can be life-threatening. Malignant tumors grow uncontrollably, interfere with normal metabolic and organ functioning, and have the ability to metastasize and invade other tissues. If a portion of a cell's DNA is damaged, the cell can become abnormal. When an abnormal cell divides, it forms new cells that are a photocopy of the damaged genetic material. This ongoing process occurs constantly within our bodies. The majority of the time our bodies have the ability to destroy these abnormal cells and maintain a sort of cellular equilibrium. If a crucial part of the DNA is destroyed and the abnormal cells cannot be controlled any longer, cancer forms. All cancer cells have two things in common: growing uncontrollably and having the ability to metastasize. The immune system does not recognize cancer cells as dangerous or foreign.
Although the exact cause for the cell damage that initiates the cancer process is unknown (theoretically free radical damage causes DNA damage), the chain of events that leads to cancer is very complex, and each individual body reacts differently. It is a combination of genetic, behavioral, environmental, and lifestyle factors that are thought to be involved in turning normal cells into abnormal cells, and abnormal cells into cancer.
There are also factors that are believed to slow the process, while other factors can speed up the process. Possible contributors to the development and growth of cancer can be divided into three categories: external, internal, and lifestyle. External factors include unhealthy workplace environments and exposure to air and water pollution, chemicals, pesticides, and herbicides. Included in the internal factors include both genetics and infections. Lifestyle factors are those we personally can most readily control, such as diet, smoking, drinking, and sun exposure. External and lifestyle factors account for 80 percent of cancer deaths in the United States.
Just as each of us looks different, each of our bodies has its own unique composition. Some of us may react adversely to what some of us react well to. This is why some treatments prove to be successful for some, but not for others. This is why dietary wellness and prevention is so important. If we can keep our bodies healthy and avoid known cancer-causing agents, we have a good defense against cancer in the first place.
The following nutrients and supplements are designed for persons who have been diagnosed with cancer, as well as for those who wish to enhance their chances of avoiding the disease: coenzyme Q10, colostrum, DMG, garlic, IP6, melatonin, MSM, proteolytic enzymes, selenium, 7-keto DHEA, shark cartilage, SOD, vitamin A, shiitake extract, acidophilus, chromium picolinate, flaxseed oil, grape seed extract, kelp, l-carnitine, multienzyme complex, a multi-mineral complex, multivitamin complex, NAC, raw glandular complex, taurine, and vitamin B complex. Additionally, the following herbs may be beneficial: astragalus, birch, burDock root, cat's claw, chaparral, chuchuhuasi, cranberry, dandelion, Echinacea, fennel, green tea, licorice root, macela, milk thistle, parsley, pau d'arco, red clover, suma, cardamom, cayenne, ginger, rosemary, sage, thyme, turmeric, ragwort, wood sage, curcumin, essiac, noni, olive leaf extract, rosemary, and boswellia.
All of the above listed herbs and vitamins can help restore the body to good nutrition and help boost the immune system so the body can find and fight back against cancer. Natural vitamins and herbs are available at your local or internet health food store. When purchasing supplements, look for name brand vitamins like Solaray and Source Naturals to ensure you receive quality and you get what you pay for.
*Statements contained herein have not been evaluated by the Food and Drug Administration. Natural vitamins and herbs are not intended to diagnose, treat and cure or prevent disease. Always consult with your professional health care provider before changing any medication or adding Vitamins to medications.
(https://vitanetonline.com:443/forums/Index.cfm?CFApp=1&Message_ID=1986)
---
Fight Inflammation naturally



Date: March 19, 2009 02:36 PM
Author:
Darrell Miller (dm@vitanetonline.com)
Subject: Fight Inflammation naturally

Lupus is a chronic inflammatory disease that often affects many of the body's organs. An autoimmune disease, it occurs when the immune mechanism forms antibodies that attack the body's own tissues. The majority of experts believe that lupus is caused by a virus that has yet to be identified. According to this theory, the immune system develops antibodies in response to the virus that proceed in attacking the body's own organs and tissues. This causes inflammation of the skin, blood vessels, joints, and other tissues to result. Other possible contributing factors to the development of lupus include heredity and estrogen and testosterone hormones.
This disease was named lupus, which means wolf, due to the butterfly-shaped rash that many people get over their cheeks and nose, which gave them what many people considered to be a wolf-like appearance. However, the rashes may appear elsewhere on the body, including the chest, ears, hands, shoulders, and upper arms. At least 90 percent of those people who contract lupus are women, with women of Asian background appearing to be at greater risk for developing lupus than other women. Although lupus may occur at any age, it usually develops between the ages of fifteen and thirty-five.
There are two different types of lupus: systemic lupus erythematosus (SLE) and discoid lupus erythematosus (DLE). SLE is a systemic disease that affects many different parts of the body and severity ranging from mild to life-threatening. The first symptoms in many cases of SLE seem to resemble those of arthritis, with swelling and pain in the fingers and other joints. The disease can also appear suddenly, with acute fever and the characteristic red rash appearing across the cheeks. Additionally, there may be red, scaling lesions elsewhere on the body, with sores possibly forming in the mouth.
Other symptoms of SLE include abdominal and chest pains, blood in the urine, fatigue, hair loss, loss of appetite, low-grade fever, nausea, poor circulation in the fingers and toes, shortness of breath, ulcers, vomiting, and weight loss. Many times, the lungs and kidneys are also involved, as about 50 percent of those with SLE develop nephritis, which is inflammation of the kidneys. The brain, lungs, spleen, and heart may also be affected in serious cases. Additionally, SLE can cause excessive bleeding and an increased susceptibility to infection. Amnesia, deep depression, headaches, mania, paralysis, paranoia, psychosis, seizures, and stroke may also be present if the central nervous system is involved.
DLE is a less serious disease, which primarily affects the skin. The butterfly rash forms over the nose and cheeks, with other possible lesions elsewhere, primarily on the scalp and ears. These lesions, which are small, yellowish lumps, can recur or persist for years. When they disappear, they often leave scars or permanent bald patches on the scalp. Although DLE is not necessarily dangerous to overall health, it is a chronic and disfiguring skin disease.
Both types of lupus follow a pattern of periodic flare-ups, with alternating periods of remission. These flare-ups can be caused by the sun's ultraviolet rays, fatigue, pregnancy, childbirth, infection, some drugs, stress, unidentified viral infections, and chemicals.
In order for a diagnosis to be made, the following eight symptoms have to occur either separately or at the same time: abnormal cells in the urine; arthritis; butterfly rash on the cheeks; low white blood cell count, low platelet count, or hemolytic anemia; mouth sores; seizures of psychosis; sun sensitivity; and the presence of blood of a specific antibody that is found in 50 percent of people with lupus.
The following nutrients are considered to be extremely important in dealing with lupus: calcium, magnesium, l-cysteine, proteolytic enzymes (Serrapeptase and nattokinase), essential fatty acids, glucosamine sulfate, garlic, raw thymus glandular, vitamin C with bioflavonoids, zinc, acidophilus, kelp, a multivitamin and mineral complex, pycnogenol, vitamin A, vitamin E, alfalfa, goldenseal, burDock root, feverfew, pau d'arco, red clover, licorice root, milk thistle, and yucca.
Natural alternatives can help support the body in the fight against lupus, but one should always consult a physician before taking matters into their own hands regarding this disease. Natural supplements like the ones listed above can all be found at your local or internet health food store.
*Statements contained herein have not been evaluated by the Food and Drug Administration. Vitamins and herbs are not intended to diagnose, treat and cure or prevent disease. Always consult with your professional health care provider before changing any medication or adding Vitamins to medications.
(https://vitanetonline.com:443/forums/Index.cfm?CFApp=1&Message_ID=1979)
---
Healthy Nails



Date: March 03, 2009 12:14 PM
Author:
Darrell Miller (dm@vitanetonline.com)
Subject: Healthy Nails

The nails are responsible for protecting the nerve-rich fingertips and tips of the toes from injury. Nails are part of the epidermis, which is the outer layer of skin. They are mainly composed of keratin, which is a type of protein. The nail bed is the skin on top of which the nails grow, as they grow from 0.05 to 1.2 millimeters each week. If a nail is lost, it takes approximately seven months for it to grow out fully.
Those nail beds that are healthy are pink, which indicates a rich blood supply. Changes or abnormalities in the nails are often a result of nutritional deficiencies or other underlying conditions. The nails are able to reveal a great deal about the body's internal health. Nail abnormalities on either the fingers or the toes can give evidence to an underlying disorder.
There are many changes that nutritional deficiencies can produce in the nails. A lack of protein, folic acid, and vitamin C are responsible for hang nails, while white bands across the nails are an indicator for protein deficiency. Dryness and brittleness indicates a lack of vitamin A and calcium. Horizontal and vertical ridges in the nails means that there is a deficiency of the B vitamins, while an insufficient intake of vitamin B12 can lead to excessive dryness, very rounded and curved nail ends, and darkened nails. Iron deficiency can lead to nails that develop a concave shape and/or vertical ridges. White spots on the nails can be caused by a deficiency of zinc. Inadequate amounts of friendly bacteria in the body can result in the growth of fungus under and around the nails, while a lack of hydrochloric acid contributes to the splitting of nails.
The following supplements are essential in promoting healthy nail growth. Unless otherwise specified, the dosages given are for adults. For children between the ages of twelve and seventeen, the dose should be reduced to three-quarters of the recommended amount. For children between six and twelve, one-half of the recommended dose should be used, while one-quarter of the amount should be used for children under the age of six.
Acidophilus should be taken as directed on the label, as it inhibits the harmful bacteria that cause fungal infection. A free-form amino acid complex can also be taken as directed on the label, on an empty stomach, to provide the building materials for new nails. Silica supplies silicon, which is needed for hair, bones, and strong nails. It should be taken as directed on the label. Vitamin A emulsion should be taken in dosages of 50,000 IU daily, as the body cannot utilize protein without vitamin A. Black currant seed oil is helpful for weak, brittle nails and should be taken in dosages of 500 mg twice daily. Calcium and magnesium should be taken as directed on the label, as they are necessary for nail growth.
Iron should be taken as directed by a physician, as deficiency produces spoon nails and/or vertical ridges. A vitamin B complex should be taken as directed on the label, as deficiencies result in fragile nails. To prevent hangnails and inflammation of the tissue surrounding the nail, 3,000 to 6,000 mg daily of vitamin C with bioflavonoids should be taken. 50 mg daily of zinc is beneficial for affecting absorption and action of vitamins and enzymes.
Additionally, the following herbs are helpful: alfalfa, black cohosh, burDock root, dandelion, gotu kola, yellow Dock, horsetail, oat straw, borage seed, flaxseed, lemongrass, parsley, primrose, pumpkin seed, sage, butcher's broom, chamomile, ginkgo biloba, rosemary, sassafras, and turmeric.
Healthy looking nails can tell you if your body is getting the right nutrients from your diet. When you find your nails are not looking well, consider the above vitamins, minerals and herbs to help restore healthy looking finger and toe nails. The vitamins and herbs listed can be found at your local or internet health food store.

--
Vitanet ®, LLC


(https://vitanetonline.com:443/forums/Index.cfm?CFApp=1&Message_ID=1973)
---
Herbs



Date: October 08, 2008 09:41 AM
Author:
Darrell Miller (dm@vitanetonline.com)
Subject: Herbs

Comfrey, one of the most valuable herbs known to botanical medicine, has been used for centuries to heal. It is full of amino acid, lysine, B12, and vitamins A and C as well as high in calcium, potassium, phosphorus, and protein. Additionally, it contains iron, magnesium, sulphur, copper, zinc, and eighteen amino acids. Echinacea is an herb that stimulates immunity within the body and increases its ability to fight infections. It includes vitamins A, E, and C, as well as iron, iodine, copper, sulphur, and potassium. Fennel is used to help stabilize the nervous system and move waste material out of the body.
It also has properties to help against convulsions and mucous and contains potassium, sulphur, and sodium. Garlic acts to rejuvenate the body in all of its functions as it stimulates the lymphatic system to help rid the body of toxins. This herb contains vitamin A and C, selenium, sulphur, calcium, manganese, copper, vitamin B1, iron, potassium, and zinc.
Along with the above herbs, there are others that are good for helping with herpes. Ginger is very effective in its ability to cleanse the bowels, kidneys, and skin and contains protein, vitamins A, C, and B complex, as well as calcium, phosphorus, iron, sodium, potassium, and magnesium. Mullein loosens mucus within the body and moves it out of the body. It is high in iron, magnesium, potassium, and sulphur and also contains vitamins A, D, and B complex. Sweet birch cleanses the blood and is extremely high in fluoride. It also contains vitamins A, C, E, B1, and B2, and calcium, chlorine, copper, iron, magnesium, phosphorus, potassium, sodium, and silicon. Thyme, which destroys fungal infections and skin parasites, has B complex, vitamins C and D, and iodine, sodium, silicon, and sulphur. White willow is also helpful in herpes, as it has a strong antiseptic ability for infected wounds, ulcerations, and eczema.
Along with all of the above herbs, there are many herbs that help protect and build the nervous system, which is closely related to the immune system. These herbs include: alfalfa, dandelion, fenugreek, gotu kola, hops, kelp, lady's slipper, lobelia, parsley, passion flower, skullcap, wood betony, and red clover. Additionally, there are many herbs for circulation, which increase blood supply to the heart muscles and entire body. Good circulation is crucial for a healthy immune system and can be improved with capsicum, garlic, gentian root, hawthorn berries, kelp, licorice root, and lecithin.
Because the glands regulate many major body functions, these functions often interrelate with the circulatory and nervous systems. Some glandular herbs include: golden seal, Siberian ginseng, burDock, Echinacea, sarsaparilla, black walnut, chaparral, and red clover blossoms. Along with the above, there are several herbs that help with the skin, which can be extremely beneficial to those who are dealing with herpes.
Red marine algae is a natural algae that grows in the ocean. This algae is harvested by many countries including China, Japan, and the United States. Red marine algae contains polysaccharides that can boost the immune system. These special polysaccharides stimulate the immune system to fight viruses and disease which can help fight herpes.
Among these herbs is aloe vera, which helps to clean, soothe, and heal the skin as it contains calcium, potassium, sodium, manganese, magnesium, iron, lecithin, and zinc. Also, comfrey, golden seal, myrrh, bayberry, and oat straw are all good herbs for the skin. As you can see these herbs are loaded with vitamins, minerals and polysaccharides which are essential to the body to keep the immune system strong and the body able to fight off viruses and disease.




--
Buy Herbs At Vitanet ®, LLC


(https://vitanetonline.com:443/forums/Index.cfm?CFApp=1&Message_ID=1909)
---
Feverfew



Date: August 01, 2008 12:58 PM
Author:
Darrell Miller (dm@vitanetonline.com)
Subject: Feverfew

It seems more and more common that people are looking at every possibility to wellness before they make a decision on the best form of treatment for them, with many taking their time to search for the best possible solution. Feverfew is a medicinal folk remedy, used abundantly in the past, and is currently being used because of its beneficial effects. For thousands of years, feverfew has been used as a medical treatment and is now becoming one of the most common herbal relievers of migraine pain. Scientific research has recently become available on the use of this herb in treatment of migraines and other forms of inflammation and pain, making interest in feverfew grow rapidly.
The feverfew plant is a member of the Asteracea or Compositae family, along with flowers such as the daisy, sunflower, black-eyed Susan, Echinacea, calendula, dandelion, burDock, and marigold. Feverfew is often referred to by other names including featherfew, featerfoil, febrifuge, wild quinine, and bachelor's button. A busy perennial that grows from one to three feet in height, feverfew looks similar to the daisy plant with white rays and a yellow center but is smaller in size. The entire plant has a strong bitter smell which allows it to repel bees and other insects. Many people believe that the name feverfew came from the use of the flower to bring down fevers, while others believe that its name originated from the English version, featherfew, which describes the shape of the leaves on the feverfew plant.
For thousands of years, feverfew has been used for the treatment of an abundant amount of ailments. Although the exact origin of the first use is unknown, references to feverfew can be found all throughout history. In ancient times, feverfew was used in childbirth, to treat fevers, melancholy, and congestion of the lungs, as well as inflammation and swellings. Feverfew was also used for many female problems and strengthening the womb, also promoting menstrual flow. Another use of feverfew was for painful headaches, especially migraines. Feverfew is an extremely complex substance, containing several essential oils such as L-camphor, L-borneol, terpens, and esters. Another active ingredient of the feverfew plant is parthenolide. Parthenolides have been found to inhibit prostaglandins, which are found to be partially responsible for migraines as well as the inflammation process.
With headaches being a problem since the beginning of time, they are one of the most common medical complaints. Migraines are caused due to inflammation of blood vessels in the brain, which causes an intense headache pain. To determine if a headache can be classified as a migraine one should note the following: if only one side of the head is affected; whether flashing lights, blind spots, or feelings of irritability and depression occur immediately before the headache; stomach distress along with nausea and vommitting; and someone in the immediate family also suffering from migraines. The two main contributors to the problem of migraines are the trigeminal nerve system and serotonin, the nerve chemical.
Migraines involve excessive dilation or contraction of the blood vessels that are found in the brain and make up about 6% of the total number of headaches, with about 10% of the population suffering from migraines at any given time of the year, and the majority of these people being women. Migraines can be triggered by the following factors: stress, eating certain foods, alcohol, food additives such as sodium nitrate, changes in weather, seasons, time zones, or altitude, disturbance in sleep patterns, disturbance in eating habits, hormonal fluctuations, pollution, loud noise, flickering lights, constipation, and low blood sugar.
In conclusion, an increase in some of the trigger factors previously listed is thought to be the cause for the fact that the number of individuals suffering from migraines continues to climb, with the occurrence of migraines increasing by almost 60% among all age groups during the past ten years. This may be due to pollutants and poor diets that lack essential fatty acids and plastics that mimic prostaglandins which regulate the inflammation pathways in the body. So if you are suffering from pain, specifically migraines, give feverfew a try.

--
Buy Feverfew at Vitanet ®, LLC


(https://vitanetonline.com:443/forums/Index.cfm?CFApp=1&Message_ID=1849)
---
Natural Remedies For Bumps, Bruises, Scrapes, and Insect Bites



Date: November 10, 2007 09:52 AM
Author:
Darrell Miller (dm@vitanetonline.com)
Subject: Natural Remedies For Bumps, Bruises, Scrapes, and Insect Bites

Whether you are a child or an adult you are as susceptible to the damage done to skin and soft tissue by hard activities as anybody else. So what can you look for if you decide have a day outdoors and face the dangers that you will come across that want to leave you bruised ,scratched, scraped, cut and itching from all the falls, knocks, stings and bites that most people experience when they are more used to spending their time indoors?
Bruises are caused by a knock, and can happen without you even being aware of it. The blood vessels get damaged and leak. If you notice it right away, you can lessen the degree of bruising by applying ice or cold water to constrict the capillaries and cut down the flow of blood leaking from them. Some people bruise easier than others, and excessive bruising for no apparent reason could be a symptom of a more serious underlying condition and you should see your doctor.
A bump, or lump, can appear for many reasons, but generally settles down after a while. It can simply be the body's reaction to a hard knock that did not damage the blood vessels, but prompted a natural swelling to protect the area. They can also be caused by insect bites. You don't always see these little pests – they have lunch then zip off without you even being aware of it until the area begins to itch and swell. However, if you have a lump under the armpit, in your neck or behind your ears it could be a swollen gland and you should contact your physician.
Everybody gets minor scrapes now and again, and when you spend any time outside you can get bitten by insects such as mosquitoes, midges, blackflies, horse flies – you name it, they will lunch on you as on any other animals. You can also get stung by vegetable nasties, though if you do then look around for a remedy. Strangely, many stinging plants have another plant close by that can be used as a remedy. This is likely because, after being stung, people just rubbed whatever was handy on the area and eventually these remedies were discovered.
Thus, Dock leaves are often found beside nettles, and touch-me-not beside poison ivy. These are good natural remedies for stings caused through contact with these particular plants, and there are many other natural remedies that can be used for the other everyday hurts that people receive just for carrying out normal activities outside in a natural environment. Let's have a look at some of the natural remedies that people have used through the ages, and that are still used to this day, even in proprietary creams and salves.
Calendula, or marigold, is very effective in relieving skin irritations and inflammation. It can be applied topically to relieve the symptoms of bruises, cuts and scrapes, and also for the initial treatment of burns and scalds. It has anti-inflammatory properties and can be used on inflamed or infected cuts and skin lesions. These properties are believed to be due to the high level of flavonoids found in calendula that have anti-oxidant properties and help the immune function to do its work. Among these is the powerful Quercetin with its strong anti-histamine properties.
It also appears to possess anti-viral properties, though the reason for this is not clear and is still under investigation. Marigold also contains carotenoids and triterpene saponins, both of which will contribute to the medicinal effects. The dried flowers or leaves, or the fresh flowers, can be used and it is an old adage that pus will not form where marigold is used. It is also good for the treatment of insect bites and boils, where it appears to either prevent infection or clear up any that are there. It has also been proven to prevent the seeping of blood from the capillaries in scrapes, and to promote blood clotting.
Calendula was used during the First World War by British doctors to dress wounds and prevent infection. A dressing steeped in a mild solution of calendula extract was enough, and it likely saved many lives.
Another plant with similar properties is the alpine Arnica, which is useful to reduce the swelling and pain of bruises. It works simply by rubbing the leaves on the area when you have a fall or a hard knock. The active ingredients here are again flavonoids, and sesquiterpene lactones along with tannins, carotenoids and thymol. These, along with the flavonoids, stimulate the circulation and carry away any fluids trapped in bruises and swellings.
The sesquiterpene lactones act as anti-inflammatories and boost the immune system, helping to reduce swelling and pain. In fact terpenoid chemicals are common to many of the herbs and flowers that have found a use in the relief of pain in swelling and bruises. The same is true of Ledum, better known as Rosemary, traditionally used for the treatment of burns, ulcers dandruff, and dry skin and to get rid of lice among many other internal and topical applications.
The active ingredients of rosemary (ledum) include mono-, di- and triterpenes and also the ubiquitous flavonoids and camphor and linalool. If you wash down burns, grazes and cuts with a wash of ledum extract, then you will protect the patient from infection at the time when they are most vulnerable to infectious agents.
Hypericum has uses as an anti-inflammatory and antiseptic, and is therefore useful for exactly the same conditions as all of the above. It also has astringent properties, so that like Calendula, Hypericum can be used to prevent the capillary seepage that frequently leads to infections. The active ingredients here are apparently flavonoids again, with their antiseptic and anti-inflammatory properties.
Considering that they are among the most common antioxidants and anti-inflammatory agents in the plant world; it is no coincidence that flavonoids just happen to be contained in the vast majority of natural treatments for scratches, grazes and bruises. They reduce swelling, pain and inflammation, and also act as antiseptics by disrupting the cell walls of bacteria.
Hypericum is well known by its alternative name St. John's Wort, where it is used in the treatment of depression. However, the active ingredients here are mainly hyperforin and hypericin, which have little to do with the topical benefits of the plant.
If you have suffered from insect bites and stings, then you would have been thankful had you brought some Apis Mellifica with you. Obtained from bees, this again contains terpenes among many other chemicals, and is used paradoxically in the treatment of bee stings and other insect stings and bites. It's amazing how many of these old remedies contain terpenes of various types and also flavonoid chemicals. It is useful for most rashes that have raised puffy lumps, such as hives.
Finally, if you manage to stay out without getting any bruises, abrasions, scratches or bites, you will be very lucky. However, if you get sunburn through being out in the sun too long, just look around for some stinging nettle, or Urtica. The leaf contains polysaccharides and lectins that stop the production of prostaglandins in the body that cause inflammation. Your sunburn will ease and you be able to return home relatively symptom free from your day outdoors.
These natural remedies can be hard to find growing naturally due to many factors such as the time of year or your geographical location these herbs may grow in. Alternative sources are available at your local health food store where you can find all the above mentioned herbs in ointments and creams specifically formulated for your needs.
(https://vitanetonline.com:443/forums/Index.cfm?CFApp=1&Message_ID=1624)
---
Complete Liver Cleanse



Date: April 19, 2007 04:17 PM
Author:
Darrell Miller (dm@vitanetonline.com)
Subject: Complete Liver Cleanse

Complete Liver Cleanse
Technical Data Sheet
DESCRIPTION:
The liver performs over 500 functions, including metabolizing carbohydrates and proteins, synthesizing and storing vitamins, and regulating hormones – naming just a few. To do this job, the liver is also required to be exposed to potentially harmful toxins and chemicals, every day.
One way to support the liver is through periodic supplementation with the proper balance of herbal ingredients, phytosterols, and fiber. Complete Liver Cleanse is a convenient, multi-ingredient formula that supports overall liver health and detoxification.
Complete Liver Cleanse:
Includes ingredients for various aspects of liver and gallbladder support:
-Herbal ingredients that support liver and gallbladder health
-Detoxifying ingredients that keep bound toxins from being reabsorbed
-Phytosterols to block cholesterol absorption in the intestines
-Fiber that moves cholesterol and toxins out of the body
-Oat beta-glucan fiber with up to 4 times higher viscosity than other beta-glucan
Fibers
-Simple, two week liver cleanse program
FORMULA:
Each 3 capsules contain:
Calcium (as calcium D-glucarate) 13 mg
Proprietary PuraFiber Blend: 1 mg
Viscofiber Oat B-Gucan Concentrate, phytosterols
(beta sitosterol, campesterol, stigmasterol, brassicasterol,
and other plant sterols), and glucomannan
Milk Thistle (Silybum marianum) Fruit Phytosome 220 mg
One part Milk Thistle Extract, standardized to contain 80%
Silymarin bound to two parts phosphatidylcholine (soy) using
a patented process
BurDock (Arctium lappa) Root Extract 4:1 100 mg
Calcium D-Glucarate 100 mg
Boldo (Peumus boldus) Leaf Extract 2:1 75 mg
Turmeric (Curcuma longa) Rhizome Extract 50 mg
Standardized to contain 90% curcuminoids
Dandelion (Taraxacum offinale) Root Extract 4:1 50 mg
Artichoke (Cynara scolymus) Leaf Extract 30 mg
Standardized to contain 13-18% caffeylquinic
Acids calculated as chlorogenic acid
Contains no: sugar, salt, yeast, wheat, dairy products, artificial coloring, artificial flavoring, ingredients of animal origin, or preservatives. This product contains natural ingredients; color variations are normal.
Other ingredients: See label for most current information
Viscofiber is a registered trademark of Cebena Bioproducts, Inc. The use and composition of the Viscofiber proprietary formula is protected by patients and patent applications filed in the U.S., Canada and internationally.
This product contains calcium D-glucarate, the use of which is licensed from Applied Food Sciences, LLC, and protected by U.S. patent 4,845,123.
HOW DOES IT WORK?
The Liver
Every day, the liver must process an almost unbelievable amount of blood – at a rate of three pints every minute. All the while, the liver performs over 500 physiologic functions, including protein and glucose synthesis, carbohydrate metabolism, vitamin and mineral storage, synthesis of clotting factors, urea formation, metabolism of medications, and the production of bile. The liver also assists in hormonal regulation, blood glucose control, and other regulatory functions.
Harmful substances that have been neutralized by the liver are carried to the intestines and kidneys for excretion. They are transported by bile, a greenish, watery solution that is synthesized, and continuously being excreted, by the liver. Stored in the gallbladder, a small sac cupped in the under surface of the liver, bile is also required for the digestion of dietary fats. However, in the case of toxins, bile is primarily an early transporter of the toxic compounds to the intestines, where they can be bound to fiber that helps transport them out of the body. Environmental toxins, including lipid (fat) soluble toxins, are broken into water-soluble components by bile to be excreted through the kidneys or colon.
Liver Detoxification
Detoxification refers to the process of excreting potentially harmful compounds that are both generated by the body and acquired through exposure to the environment. In the body, toxins are generated as by-products of cellular metabolic processes. Examples include dead and digested bacteria, hydrogen peroxide, cellular debris, and carbon dioxide.
The Environmental Protection Agency has determined that the amount of environmental toxins in the air, groundwater, and soil has increased significantly in the last 40 years. In fact, the use of pesticides has doubled every ten years since 1945. Americans are increasingly exposed to heavy metals, pesticides, fossil fuel emissions, sulfur oxides, hydrocarbons, and other harmful chemicals. The Environmental Protection Agency reports that traces of toxic chemicals can now be found in nearly every American.
Herbal Liver Support
One of the major components in Complete Liver Cleanse is its milk thistle extract, standardized to contain 80% silymarin, the plant's most bioactive compound. Milk Thistle provides support, at a cellular level, for healthy liver function. A patented delivery system, known as the Phytosome process, provides superior absorption of the milk thistle extract.
Silymarin, a key compound found in milk thistle, is a mixture of flavonoids with a long history of liver support. Silymarin supports the health of Kupffer cells, specialized liver cells responsible for removing bacteria, old blood cells, and other foreign matter from the liver's blood supply. Silymarin scavenges free radicals (superoxide anion radical and nitric oxide) produced by activated Kupffer cells, supports healthy leukotriene levels, and supports glutathione production that is used in detoxification.
Silymarin also supports the health of hepatocytes, highly versatile liver cells with unique physiologic functions. Studies of silymarin have demonstrated that it supports the health of the hepatocyte outer membrane, which is crucial to the liver's detoxification processes. Silymarin also supports the healthy regenerative ability of the liver through support of protein synthesis in the hepatocytes.
Phytosome Process
A special, patented proves known as Phytosome enhances the absorption of milk thistle in Complete Liver Cleanse. The Phytosome process pairs herbal ingredients with phosphatidylcholine molecules. Phosphatidylcholine is a naturally occurring substance found in soybeans, egg yolks, and some vegetables. In the body, phosphatidylcholine is an important building block of cell membranes.
When milk thistle (or other herbs) are bound with phosphatidylcholine, the phosphatidylcholine molecule facilitates absorption through the intestines into the bloodstream. Research has shown increased blood and serum levels for phytosome herbs in comparison to the individual herb alone.
To test whether binding an herb with phosphatidylcholine increased its bioavailability, researchers gave volunteers identical amounts of either milk thistle alone, or milk thistle phytosome. The researchers then took blood sample from the participants and measured the level of silybin (a key compound in milk thistle). The measurements showed that silybin levels in participants taking the phytosome form of milk thistle were higher, and that silybin was detected for a longer time, than those who took milk thistle without the phytosome delivery system.
Other Herbal Liver Supportive Ingredients
Herbal extracts are often at their best when they are working synergistically – that is, when different constituents of each plant work together and support each other. Complete Liver Cleanse contains a variety of herbal extracts that have noted benefits for supporting the body's healthy bile flow and free-radical scavenging effects. These ingredients provide a wide spectrum of liver supportive benefits.
For instance, dandelion root extract supports healthy bile flow from the gallbladder.
BurDock Root:
BurDock is originally native to Europe and Asia, but was introduced to North America, probably during colonial times. The plant is commonly found in the northern United States, and is very recognizable, with large, heart-shaped leaves. It has a long history of traditional use for gastrointestinal support.
BurDock root (Arctium lappa) supports the natural physiologic processes of organs involved in detoxification and elimination: notably, the liver, kidneys, and intestines.
Boldo:
Bolodo (pemus boldus) is a small evergreen native to South America, but naturalized to southern Europe. The leaves are considered the health supportive part of the plant. This herb has a long history of use in Chile, and became known in Western countries in the late 19th century.
In scientific studies, boldo appears to have strong free-radical scavenging ability, mostly attributed to the catechin and flavonoids content of its leaves. In a clinical study, boldo also appears to relax smooth muscle and support intestinal transit time.
Artichoke Leaf extract specifically supports healthy bile production in the liver and healthy gastrointestinal function in general. Research into artichoke's gastrointestinal supportive properties has included at least three clinical trials. Artichoke's role in supporting healthy cholesterol levels within normal limits has also been investigated.
Turmeric:
Turmeric (Curcuma longa) is a perennial shrub native to southern Asia with a long history as both a food ingredient and for health support.
More recently, turmeric has been investigated for its support of healthy bile secretion, and pancreatic and gastric function.
In a scientific study, dietary curcuminoids derived from turmeric supported healthy lipid metabolism and cholesterol levels already within normal limits.
Curcumin has also been shown in scientific studies to enhance the activity of glutathione S-transferase - an enzyme responsible for linking glutathione (one of the body's natural antioxidants) with toxins to help remove them from the body. In this way, it provides additional support for healthy liver function.
Detoxification
Calcium d-glucarate:
The process of detoxification is the breakdown and excretion of substances that are no longer needed or may be harmful to the body. One of the ways in which the body excretes hormones and toxins is by binding them to glucuronic acid in the liver, and then excreting this compound in the bile.
However, this process can be disrupted by B-glucuronidase, an enzyme that is produced by intestinal bacteria. This enzyme has the ability to break (uncouple) the chemical bond established by glucuronic acid. This action releases the bound toxins, which are then reabsorbed into the body instead of being excreted.
Calcium D-Glucarate is the calcium salt of d-glucaric acid. It is found in both the human body, and in some plant sources, including broccoli and oranges.
Calcium d0glucarate enhances the body's detoxification systems by inhibiting the actions of beta-glucuronidase. This helps decrease the portion of active compounds that could be hazardous to the body.
Phytosterols
Cholesterol is a waxy, fat-like substance that is vital to fat digestion, cell structure, nerve insulation and hormone production. Cholesterol comes from two sources: dietary or "exogenous" cholesterol absorbed in the intestine, and "endogenous" cholesterol formed mostly by the liver and stored in the gallbladder.
Cholesterol occurs in two forms known as lipoproteins. Lipoproteins act as transports that carry fat s to and from the cells.
High-density lipoprotein (HDL) carries low lipid density cholesterol (LDL) away from arterial walls and returns it to the bloodstream. LDL then travels back to the liver, which processes and eliminates it. While high levels of HDL cholesterol is desirable, high amounts of LDL cholesterol is not supportive of optimal health.
LDL-cholesterol is both synthesized in the body, or absorbed into the bloodstream through receptor sites in the intestines. Think of these receptors as "parking spaces" for cholesterol. As it happens, the liver can receive up to 500 mg per day of cholesterol from intestinal absorption. (It can also produce as much as 1000 mg per day).
One way to help reduce the absorption of LDL cholesterol molecules it to occupy their "parking places" in the intestines. Phytosterols in Liver Cleanse are essentially the "fat" of plants. They're found in nuts, corn and rice and are some of the "good" fats associated with the benefits of olive oil, flaxseed oil and other healthy oils.
The structure of phytosterols is so similar to cholesterol that they fit perfectly in the specially-shaped intestinal parking spaces that LDL-cholesterol would normally occupy.
Taken with, or just before meals, phytosterols block the cholesterol receptor sites so that cholesterol is excreted from the body rather than absorbed. Phytosterols also have the additional role of helping promote healthy bile salt excretion in the intestines.
The phytosterol blend in Complete Liver Cleanse can help minimize the absorption of cholesterol from high-protein food sources, help retain healthy cholesterol levels that are within normal limits, and move bile sat through the digestive system.
Fiber and detoxification
Fiber plays a key role in the removal and excretion of intestinal toxins in detoxification. Only fibers that can effectively bind toxins will be successful in eliminating these harmful substances. Due to the unique benefits of individual fibers, the best binding, removal, and elimination effects are noted when combining different fiber types. Complete Liver Cleanse contains a combination of oat beta-glucan and konjac fiber that has been shown in scientific studies to bind to bile salts.
Dietary fibers are complex mixtures of cellulose, hemicellulose, pectin, mucilage, and gums, which are resistant to digestive fluids or enzymes – that is, they aren't absorbed into the bloodstream. So, while fiber itself doesn't necessarily provide nutrients, it does promote laxation and modulate gastric and intestinal physiology. Intestinal flora that normally reside within the colon utilize fiber as a medium for microbial fermentation, resulting in the synthesis of the vitamins, vitamin K and biotin, and the formation of short chain fatty acids, or SCFA.
SCFA have a simple, but important job: to be absorbed by the colon mucosa, increasing fecal matter bulk and providing energy. Fiber has been demonstrated in numerous clinical studies to provide support of gastrointestinal, cardiovascular, immune, and endocrine function health.
Complete Liver Cleanse also features two unique fibers to promote detoxification – konjac and oat beta-glucan.
Konjac:
Konjac, (Amorphophallus Konjac) is a tuber native to Asia, rich in glucomannan polysaccharide. This viscous material is made into a jelly, noodles and other foods. It has been used in Japan for at least a thousand years.
As a fiber, konjac has shown positive results maintaining healthy cholesterol levels within normal limits in clinical studies. This beneficial effect is due to konjac's ability to boost excretion of bile acid.
Oat beta-glucan:
Oat beta-glucan has been a widely studied fiber source for supporting healthy cholesterol levels within normal limits.
In a randomized clinical study, oat beta-glucan showed support of healthy HDL/LDL ratios already within normal limits in individuals over a three week trial.
Closely linked to cholesterol, oat beta-glucan has also been studied for its support of healthy bile excretion.
Fiber has benefits beyond maintaining healthy cholesterol levels already within normal limits. It also contributes to healthy blood sugar levels already within normal limits. In a double-blind, clinical study, the oat beta-glucan fiber used in Liver Cleanse was shown to have 4 times higher viscosity than another high concentrate beta-glucan fiber.
Viscosity – the resistance to flow – is an important factor in beta-glucan, and all fiber. Water, for instance, would have a low viscosity, because it provides very little resistance to movement. Fiber, on the other hand, should have a higher viscosity in order to maximize its transit time through the GI tract, providing a gentle "scrubbing" on the intestinal walls. Therefore, the higher the viscosity, the greater the potential benefit.
RECOMMENDATIONS:
Three capsules in the morning and three capsules at bedtime for 14 days.
LABEL PRECAUTION:
Warnings: Do not use if you know or suspect you have an obstructed bile duct or problematic gallstones. If pregnant, nursing or taking prescription drugs, consult your healthcare practitioner prior to use. Keep out of reach of children.


--
Buy Liver Cleanse Supplements at Vitanet


(https://vitanetonline.com:443/forums/Index.cfm?CFApp=1&Message_ID=1517)
---
The Fizzy Comparison (Airborne Vs Wellness Fizz)



Date: February 26, 2007 03:02 PM
Author:
Darrell Miller (dm@vitanetonline.com)
Subject: The Fizzy Comparison (Airborne Vs Wellness Fizz)

---
Airborne Ingredients
•Vitamin A (palmitate)5000 I.U.
•Vitamin C (ascorbic acid)1000 mg
•Potassium (bicarbonate)75 mg

•Magnesium (sulfate)40 mg
•Vitamin E (acetate)30 I.U.
•Zinc (sulfate)8 mg
•Riboflavin2.8 mg
•Manganese (gluconate)3 mg
•Selenium (amino acid chelate) 15 mcg

•Herbal Extract Blend350 mg
(Lonicera, Forsythia, Schizonepeta, Ginger, Chinese Vitex, IsatisRoot, Echinacea)
•Amino Acids 50 mg
(L-Glutamine, L-Lysine HCL)
Also Contains: Sorbitol, Mineral Oil, Sucraloseand Acesulfamepotassium (artificial sweetener)
Wellness Fizz Ingredients
Vitamin A (as beta carotene) 5000 I.U.
•Vitamin C (ascorbic acid)1000 mg
•Potassium (bicarbonate)99 mg
•Vitamin E (succinate)30 I.U.

•Zinc (gluconate)12 mg
•Selenium (sodium selenite) 40 mcg
•European Elderberry Ext (5% Flavonoids)200 mg
•Yin Chiao Extract 10:1 Complex 170 mg
(Forsythia, Japanese honeysuckle, Platycodon, Chinese Mint, Lophatherum, Chinese Licorice, Schizonepeta, Soy bean, BurDock, Phragmites)
•Echinacea purpureart. Extract (1.5-1) 100 mg

•Boneset Ext (4:1)30 mg
•Horehound Ext (4:1) 30 mg
•IsatisRt. Ext (4:1) 20 mg
•Isatisleaf Ext (4:1) 20 mg
•Elecampane Rt. Extract (4:1) 20 mg
Also Contains:Stevialeaf, natural flavors, honey
(https://vitanetonline.com:443/forums/Index.cfm?CFApp=1&Message_ID=1461)
---
Wellness Fizz - Fast-Acting Immune Defense



Date: February 26, 2007 02:15 PM
Author:
Darrell Miller (dm@vitanetonline.com)
Subject: Wellness Fizz - Fast-Acting Immune Defense

New! Wellness Fizz™

Fast-Acting Immune Defense

Delicious, efficient seltzer drink that is quickly and easily absorbed into the bloodstream.
For speedy, convenient protection in new or enclosed environments.
Features Yin Chiao, a centuries-old Chinese herbal blend that supports immune function with powerful phytonutrients.
Yin Chiao combines honeysuckle and forsythia with additional Chinese botanicals to tonify and cleanse the lungs and circulatory system.
Beautifully designed counter display puts this brand new product at your customers' fingertips!
Added ingredients include the renowned winter immune herb echinacea; elderberry, a source of immune-stimulating anthocyanidins; and one full gram per wafer of vitamin C.

1 wafer contains:

Vitamin A (as beta-carotene) 5,000 IU

Vitamin C (from ascorbic acid) 1 g

Zinc (as zinc gluconate) 12 mg

Vitamin E (as vitamin E succinate) 30 IU

Selenium (as sodium selenite) 40 mcg

European Elder Berry Extract (5% flavonoids) 200 mg

Yin Chiao Extract (10:1) Complex 170 mg

(Forsythia Fruit, Japanese Honeysuckle Flower, Platycodon Root, Chinese Mint Aerial Parts, Lophatherum Stem and Leaf, Chinese Licorice Root and Rhizome, Schizonepeta Aerial Parts, Soy Bean, BurDock Fruit, and Phragmites Rhizome)

Echinacea purpurea Root Extract (1.5:1) 100 mg

Elecampane Root Extract (4:1) 20 mg

Boneset Aerial Parts Extract (4:1) 30 mg

Horehound Aerial Parts Extract (4:1) 30 mg

Isatis Root Extract (4:1) 20 mg

Isatis Leaf Extract (4:1) 20 mg

Suggested Use: Dissolve 1 wafer in 8 ounces of hot or cold water every 3 to 4 hours at the first sign of imbalance or before exposure to crowded environments such as offices, restaurants and airplanes. Do not exceed 4 wafers daily.
(https://vitanetonline.com:443/forums/Index.cfm?CFApp=1&Message_ID=1460)
---
Living terapia- Immunity support Tonic



Date: May 06, 2006 01:26 PM
Author:
Darrell Miller (dm@vitanetonline.com)
Subject: Living terapia- Immunity support Tonic

Living terapia - Immunity support Tonic
Ingredients: BurDock (root), wood sorrel (grass), slippery elm (bark), Chinese rhubarb (Stalk), red clover (flower), English plantain (grass), European ash (leaf).
(https://vitanetonline.com:443/forums/Index.cfm?CFApp=1&Message_ID=1264)
---
Energy Maximus - Energizing Herbal Tonic



Date: May 06, 2006 01:23 PM
Author:
Darrell Miller (dm@vitanetonline.com)
Subject: Energy Maximus - Energizing Herbal Tonic

Energy Maximus - Energizing Herbal Tonic
Ingredients: Peppermint (leaf), Radish (root), licorice (root), artichoke(leaf), horsetail (grass), burDock (root), Dandelion (root), Chinese rhubarb (root), gentian (root), lemon balm (leaf), yellow cinchona (root), juniper (bark), couch grass (stalk), European elder (berry), Bladderwrack (thallus), anise (seed), Parsley (leaf), uva ursi (leaf), horehound (leaf)
(https://vitanetonline.com:443/forums/Index.cfm?CFApp=1&Message_ID=1261)
---
Now Foods -QUALITY- High Standards and Attention to Detail



Date: December 27, 2005 09:00 AM
Author:
Darrell Miller (dm@vitanetonline.com)
Subject: Now Foods -QUALITY- High Standards and Attention to Detail

QUALITY "High Standards and Attention to Detail"
Family Owned and Operated since 1968
In-House Microbiology Lab
Member-NNFA and AHPA
"A" Certified GMP Manufacturer
203,000 Square Foot Manufacturing Packaging Facility
As you shop for dietary supplements you're faced with an almost dizzying array of choices. Naturally, every product claims to be this, that and the other. But you've heard the stories in the media of products that don't live up to their claims. So how do you know who's telling the truth? Perhaps a better gauge of a product's quality is the manufacturer and their history. Do they have a legacy of producing quality goods? How long have they been in business? Is their track record good or do they have a history of product recalls and bad press? If you're responsible for your family's health and well-being, it pays to do your homework when it comes to the products you purchase for them. NOW® Foods has been manufacturing dietary supplements and whole foods for 35 years.
Companies that thrive and continue to grow for this long don't do so because they produce poor quality products. They do so by maintaining extremely high standards and paying special attention to every detail, which is the secret to product quality. At NOW® Foods, these high standards and attention to detail are evident in every aspect of our operations, from receiving to production to finished goods, just as they have been for 35 years. You're committed to buying only the best for your family, and we're committed to supplying only the best for our customers.
Quality products are made using the highest quality ingredients. NOW Foods purchases raw materials from only the most reputable vendors, who are required to provide detailed specification sheets and lot-specific certificates of analysis for every shipment we receive. These documents provide information on the quality of the raw material and the various analyses used to verify that quality. Shipments that do not meet our quality standards are sent back to the manufacturer with a point by point report card of why the shipment was refused. We simply don't just accept every shipment that's delivered to our Dock – no ingredient gets a free pass into our production facility. In addition, we also perform random vendor audits throughout each year to ensure that they're meeting our stringent quality standards. NOW ® Foods is always vigilant when it comes to quality, just as you are. Another way we maintain high quality standards is by choosing to buy and incorporate registered and/or trademarked ingredients into our products. Each of these ingredients are exclusively produced by a company that owns proprietary manufacturing rights and licenses selected companies like NOW® to use these top quality ingredients in their products.
These registered/trademarked ingredients must undergo even more rigorous analysis and controls than other ingredients, and so offer additional assurance that products containing them are properly manufactured and labeled. Additionally, to maintain the integrity of their ingredient's reputation, the trademark owner will independently test finished products from manufacturers to verify the quality meets their standards and the label claim of the company licensed to use it. You may be familiar with some of the trademarked ingredient NOW® uses such as, Ester-C® vitamin C, Chromemate® Chromium and L-Carnipure® Carnitine.
Scientific analysis of ingredients is extremely important to ensure the integrity of any dietary supplement. NOW Foods has made substantial investments in the development, construction and staffing of numerous inhouse laboratories, including an advanced instrumental analysis laboratory, a "wet lab" and a state-of-the-art microbiology lab. This saves us the time and expense of having to send samples out to commercial labs for analysis. While we use independent labs to verify our in-house test results, our capabilities allow us greater control over product quality and quicker approval of raw material shipments for production, which means fresher products for consumers. Our investment ensures that NOW® will be able to meet ever-increasing demands for accurate product analysis and outstanding product quality. NOW® is unique in the industry in that we annually spend more on Quality Assurance & Control than we do on Marketing and Advertising combined. What good is a lab without qualified people? NOW® employs an expert team of highly qualified scientists and technicians, including four Ph.D.'s. They're constantly working to develop new and improved analytical methods, and their efforts contribute not only to our product quality but that of the entire industry as well.
This is all great, you say, but what about your facility and the equipment you use to manufacture products? Our 203,000 square foot facility is designed and built to standards that exceed food-packaging guidelines. It supports pharmaceutical-grade operations, which greatly enhances our ability to produce the highest quality products quickly. All this means fresher, more effective products on store shelves for consumers. NOW® Foods is an 'A' rated GMP-certified manufacturer, one of the first companies in the industry to attain GMP (Good Manufacturing Practices) certification. We're also certified by QAI (Quality Assurance International) as an organic manufacturer. As consumers become increasingly demanding of supplement quality and safety, NOW® is ready to meet this demand with sound science and state-of-the-art research, manufacturing, and packaging capabilities. We are certain that our efforts to consistently maintain the highest product quality will help make your natural product purchasing decisions easier.


--
Buy Now Foods at Vitanet &reg


(https://vitanetonline.com:443/forums/Index.cfm?CFApp=1&Message_ID=1082)
---
Clinical Applications of Herbal Medicine



Date: November 08, 2005 06:29 PM
Author:
Darrell Miller (dm@vitanetonline.com)
Subject: Clinical Applications of Herbal Medicine

Clinical Applications of Herbal Medicine by D. Paul Barney, M.D.
1. Infertility (Damiana Ginseng Blend) (SP-1) – Impotency, Hot flashes, hormonal imbalance, menstrual problems.
2. Arthritis (Devil's Claw Yucca Blend) (SP-2) – Rheumatism, Bursitis, Gout.
3. Respiratory Distress (Pleurisy Root Blend) (SP-3) – Bronchitis, Asthma, Pneumonia, T.B. Cough, Sore Throat, Colds, Hay fever.
4. Skin Disorders (Herbal Skin Blend) (SP-4) – Eczema, Psoriasis, Acne, Rash.
5. Diabetes (Uva Ursi Dandelion Blend) (SP-5) – High Blood Sugar.
6. Water Rentention (Cornsilk Blend) (SP-6) – Edema, Cystitis, Gout.
7-A. Yeast Infection (Goldenseal-witch Hazel Blend) (SP-7A) – Vaginitis.
7-B. Heavy Mentral Flow (Cranesbill Blend) (SP-7B) – Menorrhagia, Menorrhea.
8. Heart Trouble (Hawthorn Motherwort Blend) (SP-8) – Weak heart muscle, Arrythmia, Angina, Short of Breath, Palpitations.
9. High Blood Pressure (Garlic Valerian Blend) (SP-9) – High cholesterol, blood pressure.
10. Pain (White Willow Blend) (SP-10) – Headache, Migraine, Pain for Backache, Inflammation, Spasms, fever.
11-A. Blood Health (Dandelion Yellow Dock Blend) (SP-11A) – Infections, Acne, Gout, Exposure to Toxins.
11-B. Poor Circulation (Cayenne Blend) (SP-11B) – Phlitis, Cold Extremities, Varicose Veins, Diabetes.
12. Constipation (Butternut Cascara Blend) (SP-12) – Constipation.
13. Liver (Dandelion Milk Thistle Blend) (SP-13) – Hepatitis, Jaundice, Alcohol Cirrhosis, Sluggish Bile Flow, Gallstones, Psoriasis.
14. Nervous Tension (Valerian Blend) (SP-14) – Anxiety, Emotional, Fear, Hysteria, Restlessness.
15. Low Energy – Fatigue (Cayenne Ginseng Blend) (SP-15) – Boost Energy, Reduce Fatigue.
15-B. Male Stamina Blend (SP-15b) - Boost Libido.
16. Prostate (Saw Palmetto Blend) (SP-16) – Prostate cancer, Slow Urination.
17. Insomnia (Valerian Hops Blend) (SP-17) – Improve Sleep.
18. Obesity (Chickweed Celery Blend) (SP-18) – Reduce Weight.
19. Glandular & Nervous System Tonic (Goldenseal Gentian Blend) (SP-19) – Support Proper Glandular function and strengthen the nervous system.
20. Gastrointestinal (GI Blend) (SP-20) – Ulcers, Flatulence, Upset Stomach, Colic, Diverticulitis, Gastritis, Irritable Bowel Syndrome.
20-B. Stomach Blend (Mastic gum, Marshmellow) (SP-20b) - Aids in digestion, stomach problems.
21. Infections (Echinacea Goldenseal Blend) (SP-21) – General infections, Flu, Fever, Sore Throat.
22. Caugh & Sore Throat (Bayberry Horehound Blend) (SP-22) – Colds, Bronchial Congestion, Inflammation.
23. Eyes (Eyebright Blend) (SP-23) – Eyestrain, Infection, Conjunctiuits, Dry/Inflamed.
24. Parasites – Worms (Garlic Black Walnut Blend) (SP-24) – Reduce Worms in colon.
25. Environmental (Algin Blend) (SP-25) – Pollution, Heavy metal, Recovery from illness.
26. Thyroid (Kelp Blend) (SP-26) – High, Low, Goiter.
27. Digestion (Papaya Peppermint Blend) (SP-27) – Dyspepsia, Colic, Gas, Heartburn, Antibiotic use, Pancreatic Insufficiency, Dependence on Laxatives.
28. Health & Body Tonic (Sarsaparilla Ginseng Blend) (SP-28) – Stress, Malaise, Fatigue, System Imbalances, Debilities.
29. Degenerative Disorder (Red Clover Blend) (SP-29) – Cancer, Addisons, Skin, Rheumatism.
30. Mental Stamina (Peppermint Ginseng Blend) (SP-30) – Memory Loss, Dementia, Poor Concentration.
31. High Cholesterol (Apple Pectin & Herbs Blend) (SP-31) – Control Cholesterol.
32. Hemorrhoids (Aloe witch Hazel Blend) (SP-32) – Phlebitis, Periodontal Swelling.
33. Allergy (Clay &Herbs Blend) (SP-33) – Hay Fever, Allergies.
34. Healing (Horsetail-Plantain Blend) (SP-34) – Ulcers, Broken Bones, Cuts, Wounds, Lacerations.
35. Low Blood Sugar (Licorice Gota Kola Blend) (SP-35) – Hypoglycemia.
36. Motion Sickness (Ginger Blend) (SP-36) – Nausea, Upset Stomach, Poor Digestion, Morning Sickness.
37. Antioxidants (Antioxidant Herb Blend) (SP-37) – Scavenge free radicals.
38. Hair (Herbal Hair Nutrients Blend) (SP-38) – Feed your Hair.
39. Depression (St. John's Wort Blend) (SP-39) – Anxiety, Chronic Fatigue, Mononucleosis.
40. Immune Deficiency (Astragalus Blend) (SP-40) – Weakness, Chronic Disease, AIDS.


--
Solaray SP Blends at Vitanet &reg


(https://vitanetonline.com:443/forums/Index.cfm?CFApp=1&Message_ID=925)
---
Pure Liver - BSE & Onions Not included



Date: September 15, 2005 09:45 AM
Author:
Darrell Miller (dm@vitanetonline.com)
Subject: Pure Liver - BSE & Onions Not included

Liver Caps
Solaray Argentine Source Liver Caps Joins our top selling line of 13 Gladular products.
Solaray Brand - You're Trusted glandular source for over 15 years. No one does it better!
Solaray Liver Caps cupplement is a gland concentrate, vacuum dried (to preserve enzyme activity), Concentrated, defatted and toxin free. Solaray Liver Caps supplement also contains herbs Activators and homeopathically prepared nutrients for a synergistic effect. Solaray Liver Caps supplement is from an Argentine Source. Bovine Spongiform Encephalopathy (BSE) is not known to exist in Argentina.
Supplement Facts
Serving size 2 Capsules
Servings per container 30

Calories 5
Cholesterol 15mg
Protein 1g
Beef Liver Powder (Defatted and of Argentine Source) 1300mg

Properties Blend:
Milk Thistle (Silybum marianum (Seed)
BurDock (arctium lappa) (Root)
Dandelion (Taraxacum Officinate)(Root)



--
Vitanet &reg


(https://vitanetonline.com:443/forums/Index.cfm?CFApp=1&Message_ID=781)
---
HERBS FOR HEALTHY SKIN



Date: July 14, 2005 04:07 PM
Author:
Darrell Miller (dm@vitanetonline.com)
Subject: HERBS FOR HEALTHY SKIN

HERBS FOR HEALTHY SKIN
The skin is actually the largest organ of he body and the largest channel of elimination. The health of the skin is dependent on the health of the other organs in the body. If they are running efficiently, the skin will be healthy. When the body is overloaded with toxins the liver, kidneys and gastrointestinal system cannot process and eliminate them fast enough. This puts excess burden on the skin which may lead to conditions such as acne, psoriasis, boils or rashes.
Red clover is a great blood detoxifier allowing for healthy skin. It is often recommended for cleansing programs.
Yellow Dock has been found to be a good alterative, especially for chronic skin problems. It is useful for leprosy, psoriasis and cancer. Modern herbalists recommend yellow Dock for anemia, as a blood purifier, liver congestion, and skin problems. It is also considered beneficial for toxemia, infections, lymph congestion, ulcers and wounds. It is considered one of the best blood builders in the herbal kingdom.
BurDock is valued highly in the plant kingdom. It is used to purify the blood and strengthen the liver, kidneys, stomach and lungs. It contains volatile oils which are known to help clear the kidneys of excess wastes and uric acid, and burDock is used as a diuretic. It is used for skin problems such as acne, boils, psoriasis, and canker sores.
(https://vitanetonline.com:443/forums/Index.cfm?CFApp=1&Message_ID=619)
---
HERBS FOR LYMPHATIC AND BLOOD HEALTH



Date: July 14, 2005 03:51 PM
Author:
Darrell Miller (dm@vitanetonline.com)
Subject: HERBS FOR LYMPHATIC AND BLOOD HEALTH

HERBS FOR LYMPHATIC AND BLOOD HEALTH
The lymphatic system is involved in collecting and removing toxic material from the body's connective tissue and delivering it to the lymph nodes. This allows for the immune system to function and break down offensive invaders. If the lymphatic system is not functioning properly, the immune system can be hindered in its activity.
The lymphatic system carries the lymph, a nearly clear fluid containing proteins, wastes, and other elements. Lymph comes from the interstitial fluid that surrounds the cells of the body, and brings them nourishment and removes wastes. The lymph travels in the lymphatic vessels, which lie right next to the blood vessels and eventually connect back to major veins.
It has been used traditionally on the blood, liver, lymphatic system, nerves and lungs. Herbalists consider it to be a blood cleanser and recommend this mild herb in formulas when using a cleansing program. The blood is important because of its job of carrying nutrients and oxygen through the red blood cells to the vital organs and tissue in the body.
Red root has traditionally been used as a cleansing herb. It may work to help expedite the transfer of waste material from the lymph to the liver. It helps the liver to perform its vital function. It is often recommended by herbalists as a lymph cleanser.
Modern research has found echinacea to be an effective alterative and blood purifier. Extracts of echinacea root have been found to contain interferon-like properties. Interferon is produced naturally in the body to prevent viral infections.
Echinacea is used for many different ailments and as a blood purifier. It is known to fight chemical toxic poisoning in the body. It has been used as a treatment for candida yeast infections and also has the ability to kill fungus.
Echinacea is known to stabilize the white blood cell count in the body. It contains antiviral properties which are known to increase the activity of the leukocytes (white blood cells) allowing them to do their job of fighting and destroying toxic organisms that invade the body. It also is known to increase the red blood cell count which helps to remove waste from the body. It contains antiseptic properties helping to cleanse and reduce pain with external and internal injuries.
Other herbs:
Mullein
Sarsaparilla
BurDock
Kelp
Pau d'Arco
Butcher's broom
Garlic

(https://vitanetonline.com:443/forums/Index.cfm?CFApp=1&Message_ID=618)
---
HERBS FOR A HEALTHY LIVER



Date: July 14, 2005 03:38 PM
Author:
Darrell Miller (dm@vitanetonline.com)
Subject: HERBS FOR A HEALTHY LIVER

HERBS FOR A HEALTHY LIVER
The liver is extremely important in ridding the body of toxins. It is the key channel of elimination. Good health is impossible without adequate liver function. It is one of the most important organs in the body and often is not considered when it comes to health. The liver cannot function if digestion is poor or the colon is congested. Everything the enters the liver must be detoxified.
Everything we breathe, eat and absorb through the skin is refined in the liver; it becomes overburdened when too much is required. The liver is required to detoxify at a much higher rate than ever before. The exposure to toxins has increased rapidly over the years. The liver works by using enzymes to break down toxic material. The liver then converts the material from a fat soluble form to a water soluble form to be eliminated through the kidneys.
Milk thistle has a complex of compounds known as silymarin. These substances are actually known to protect the liver against some toxins and help increase the function of this important organ. Silybin found in this herb is used as an antidote to the deadly deathcap mushroom which is known to destroy liver cells. It also contains amines (thyramine and histamine) which are known to help stimulate the production and flow of bile. Milk thistle has been proven to be very beneficial on liver function.
Studies done recently indicate that milk thistle is beneficial for severe liver disorders such as hepatitis and cirrhosis, as well as general liver restoration, protection and strengthening. The properties of milk thistle have been confirmed in animal studies to be a protection in liver disorders.
Turmeric has been found to contain liver protective properties similar to the glycyrrhizin found in licorice. This ability may be due to its powerful antioxidant activity. It also has been found to increase enzymes in the liver to pre vent inflammation. Turmeric has also been found to increase bile acid output. Turmeric has the ability to breakdown carcinogens and toxins allowing them to be excreted from the body without doing damage. It seems to protect the liver from toxic damage.
Licorice contains glycyrrhizin and glycyrrhetinic acid which help stimulate interferon in the body which is essential for protecting the immune system. It also contains liver protective properties preventing damage due to toxic exposure. Glycyrrhizin found in licorice is thought to inhibit cell injury. Glycyrrhizin has been found in studies to be beneficial in treating cases of chronic hepatitis B. It seems to improve liver function as well as reduce liver enzymes that are known to determine liver damage.
Scientific studies have found that schizandra protects the liver against toxins. Problems with the liver and lead to immune disorders because of the build up of toxins. Schizandra has also been found to protect against the effects of alcohol in mice. Other studies have found this herb to have a mild regenerative effect on the liver . It is used in China to treat infectious hepatitis. It helps to protect the liver from damage and encourage liver regeneration after injury or illness.
Other herbs:
Dandelion
BurDock
Barberry

(https://vitanetonline.com:443/forums/Index.cfm?CFApp=1&Message_ID=616)
---
Prostate Health Naturally



Date: June 16, 2005 11:11 AM
Author:
Darrell Miller (dm@vitanetonline.com)
Subject: Prostate Health Naturally

Nature's Life Prostate Health Options


Prostate Health... Naturally

Prostate issues too often put a damper on the activities of men of all ages and they are far more common than previously thought. According to some studies, virtually all men will eventually experience prostate issues.

Men with enlarged prostates experience discomforts that may include difficulty urinating, increased frequency and urgency of urination, bouts with sleep-disturbing nighttime urination and lower back discomfort. Dealing with the discomforts from enlarged prostates may be costly, too. Every year about 400,000 men have prostate surgery, adding over $3 billion annually to the national health care bill.

Nature's Life offers several products to support prostate health, including Saw Palmetto as a whole berry concentrate, and three doctor-formulated combinations including Saw Palmetto for supporting prostate health. All of these products are designed to provide nutritive support for:

healthy prostate gland function
normal urine flow

Nature's Life® Prostate formulas are made from all natural ingredients… only the finest available. Regardless of the formula you prefer, you can always be sure of the same superior quality and consistent results.

Prostate function
A small doughnut-shaped gland, the prostate surrounds the urethra where it leaves the bladder. The prostate produces an alkaline substance which makes up the largest part of the seminal reproductive fluid (semen).

Most men's prostates start to enlarge at about age 50. As the prostate gland enlarges, it pinches the urethra, causing reduced urine flow and increased discomfort. Research into prostate enlargement is focusing on male hormones, or androgens. In older men, androgen production changes result in higher levels of dihydrotestosterone (DHT), which is produced from testosterone. The prostate is more likely to enlarge when higher levels of DHT are present.

The Holistic Approach
A unique combination of herbs, amino acids, vitamins, minerals, phytonutrients, and essential fatty acids may help provide nutritional support to maintain good prostate health.

Saw Palmetto Berry (Serenoa repens B.)
The berries from this small tropical palm contain lipophilic sterols and essential fatty acids, including beta sitosterol. Saw Palmetto extract may also support normal inflammatory response by inhibiting the production of prostaglandins. Research suggests that Saw Palmetto may help to increase urine flow and decreases nighttime discomfort. Saw Palmetto has been the subject of numerous double blind clinical trials. All of these effects of Saw Palmetto make it the key ingredient to support prostate health.

Pygeum Bark (Pygeum africanum H.)
The bark of this tall African tree contains lipophilic sterols, including beta sitosterol and sitosterone plus unique fatty acids. These ingredients influence prostaglandin synthesis to help provide nutritional support for a normal inflammatory response. Other components of pygeum may provide nutritive support to help maintain normal prostate size.

Stinging Nettle (Urtica dioica L.)
A common "weed" around the world, stinging nettle has a long history of traditional use to support normal urine flow. Nettle contains substances that may have anti-androgen activity. Many commentators feel that the potential beneficial effects of Nettle extract are increased when combined with Saw Palmetto.

Pumpkin Seed (Cucurbita pepo)
The seeds of this familiar food is a good source of zinc, phytosterols, and essential fatty acids: nutrients essential to prostate health. Preliminary studies find pumpkin seed extract promising alone, but combinations of pumpkin seed oil with nettle and/or saw palmetto have the potential to help restore and maintain healthy prostate size.

Minerals
Zinc is concentrated in the prostate gland and is a major constituent
of seminal fluid. Zinc appears to play a role in maintaining healthy male hormone balance, possibly by its effect on 5-alpha reductase, the enzyme which produces powerful androgens in the prostate. Preliminary reports suggest that zinc may be helpful in supporting urinary comfort. Copper is added to balance the zinc and prevent a
copper deficiency.

Active Aminos™ (Glutamic Acid, Alanine & Glycine)
These are the three amino acids found in highest concentration in the prostate. A recent study suggested that this combination of amino acids may help support normal urination and urinary urgency.

Beta Sitosterol
The oil constituents of a few plants, including soybeans, pygeum, and pumpkin seeds, contain a mixture of phytosterols, or plant hormones, that include beta sitosterol. Recent studies have suggested that beta sitosterol may help to support normal urine flow. Research also suggests that beta sitosterol may also support normal prostaglandin synthesis thus normalizing the inflammatory response.

Vitamin B-6 (Pyridoxine HCl)
This essential B vitamin is required for many metabolic processes, including the use of amino acids such as Glutamic Acid, Alanine and Glycine.

Lycopene: A valuable addition
Lycopene is an antioxidant carotenoid found primarily in most tomato products. In men, lycopene is stored in the prostate and testes, and has been associated with protecting the health of the prostate by acting as an antioxidant. As men age, the level of lycopene is diminished, therefore it should be replaced by food intake or supplements.

Several other herbs have traditionally been used for prostate and urinary tract health:

Herbs
Traditional Indications*
BurDock Root
(Arctium lappa L.)
Contains polyacetylenes, amino acids and inulin for restoring harmony to the body.
Cayenne Fruit
(Capsicum annuum L. var. annuum)
Contains capsaicin and saponins for stimulating blood flow.
Goldenseal Root
(Hydrastis canadensis L.)
Contains alkaloids, including berberine, a powerful tonic for all mucus membranes.
Gravel Root
(Eupatorium purpureum L.)
Contains active volatile oils and flavonoids; for healthy kidney and bladder function.
Juniper Berry
(Juniperus oxycedrus L.)
Contains essential oils, flavone glycosides, organic acids and terpenes for healthy kidney and bladder function.
Marshmallow Root
(Althaea officinalis L.)
Mucilage, containing poly-saccharides and uronic acid for normal urine flow.
Parsley Leaf
(Petroselinum crispum M.)
Contains coumarin and flavonoids for normal urine flow.
White Pond Lily Root
(Nymphaea odorata)
For intestinal cleansing.

* These are traditional indications, and Nature's Life does not guarantee that the indicated herb will have the referenced benefit at the levels provided.


Lifestyle Choices
Nutritionists believe that diet and exercise contribute a great deal to the success of natural prostate self-care. In addition to a comprehensive prostate support formula, men should reduce dietary fat, eat more fruits and vegetables and commit to a regular exercise program. This is not just for a healthy prostate, but a choice for a healthier, happier life.

The Nature's Life® brand has three comprehensive formulas with herbs and nutrients intended to provide nutritive support for healthy prostate gland function and normal urine flow, as well as individual supplements to complement these formulas:

800 Prostate Support™ combines standardized extract of Saw Palmetto – the choice for a stronger dosage – with Stinging Nettle, standardized Pygeum bark extract, and zinc.

Prostate 700+™ combines standardized extract of Saw Palmetto with concentrated Nettle root extract, and pumpkin seed oil.

600+ Prostate Maintain™ combines a whole herb form of Saw Palmetto for a regular maintenance dosage with Active Aminos™, Zinc, and a blend of traditional herbs.

Saw Palmetto, 500 mg whole herb

Lycopene 30 mg & 10 mg


Which Prostate Formula is Best For You?

| | | | |
| --- | --- | --- | --- |
| Nature's Life® Formula/Per Serving | 600 | 700 | 800 |
| Saw Palmetto | 600 mg | 213 mg* | 160mg* |
| Pumpkin Seed Extract | 50 mg | 267 mg* | |
| Nettle Root Extract | | 400 mg | 150mg |
| Pygeum Bark Extract | 10 mg | | 50 mg |



--
Vitanet &reg



(https://vitanetonline.com:443/forums/Index.cfm?CFApp=1&Message_ID=368)

---

Home on the Range


Date: June 13, 2005 03:52 PM
Author: Darrell Miller (dm@vitanetonline.com)
Subject: Home on the Range


Home on the Range

by Janis Jibrin, RD Energy Times, September 5, 1999

Got chicken? Americans can't seem to get enough of this bird. Last year each of us ate, on average, just about 80 pounds of chicken, a whopping increase over the 49 pounds we each devoured in 1980 and an eight-pound increase from 1995. Part of this food's popularity comes from its lean image as a healthier, less fatty alternative to red meat (don't forget to take the fatty skin off). Chicken's also a cheap protein source: At many popular supermarkets you'll find weekly specials at about a dollar a pound.

But at health food markets, chicken can cost upwards of $1.69 a pound. These birds may be touted as raised in an organic, stress-free environment and on a vegetarian diet, free of antibiotics. For many people, this poultry is a better buy.

The Alternative Chicken

Most of the supermarket chicken you pick up in grocery refrigerated cases are broilers, birds bred to mature in about eight weeks. In comparison, in the '60s, chickens needed 14 weeks to become adult poultry. Conventionally-raised broilers eat grain mixed with whatever's cheapest on the market, such as recycled cooking oil that's been used to fry fast foods and animal parts.

These birds reside in chicken coops the size of football fields and don't see the light of day until transported to the slaughterhouse. On the other roost, alternatively raised chickens are brought up in a variety of ways (see box), but usually enjoy a more relaxed life and diet.

Chickens on the farm receive antibiotics for two reasons: To fight off the diseases that can run rampant through a crowded chicken coop and to encourage faster growth.

Antibiotics Stimulate Growth

Mark Cook, PhD, professor of animal science at the University of Wisconsin at Madison, explains, "Gut bacteria trigger an immune system assault, which makes chickens a little feverish, suppresses appetite and slows growth. Antibiotics stimulate growth indirectly, by keeping bacteria levels down, and preventing the immune reaction." When birds get sick, they often get dosed with even more antibiotics.

This widespread antibiotic use has come home to roost and may contribute to the growth of bacteria that, frequently exposed to chemicals, have evolved ways to keep from being killed by pharmaceuticals.

This development threatens human health. Bacterial infections that people contract, once easily cured by penicillin or other drugs, are now tougher to eradicate. For instance, campylobactor, a common bacteria found in chicken, and responsible for some food poisonings, now demonstrates signs of resistance to drugs like floroquinolones. A powerful class of antibiotics, floroquinolones used to dependably conquer this infection.

"Floroquinolones are an extremely important class of antibiotics, used to treat many types of infections such as urinary tract infection, a wide variety of gastrointestinal illnesses, pneumonia, almost everything," says Kirt Smith, DVM, PhD, epidemiologist, acute disease epidemiology section, Minnesota Department of Health.

A study by Dr. Smith, published in the New England Journal of Medicine (340, 1999: 1525-32), showed that the percent of floroquinolone-resistant campylobactor appearing in infected people in his state-Minnesota-climbed from a little over 1% in infected people during 1992 to 10.2% in 1998. He and other scientists strongly suspect that the rise is a direct consequence of the Food and Drug Administration's (FDA) decision to allow floroquinolones in poultry feed beginning in 1995.

Although it was nearly impossible for Dr. Smith to trace the precise origin of campylobactor poisoning, he believes chicken was usually the source-and not just U.S. chicken. Many of the infected people had returned from Mexico and other countries.

"Sales of floroquinolones for poultry use in Mexico has increased dramatically," notes Dr. Smith.

Many alternative chicken producers do not use any antibiotic-laced feed at all. Other farmers adjust the feed to lower gut pH, making it more acidic and lowering chances of bacteria. At the U. of Wisconsin, Dr. Cook is developing antibodies to suppress the immune response to bacteria so chickens won't need antibiotics to spur growth. Buying and dining on chicken raised with little or no antibiotics could beneficially lower your risk of contracting a hardy bacterial infection. Better to catch campylobactor from an antibiotic-free chicken than a conventional chicken, speculates Dr. Cook. "There's less likelihood the bug will be resistant, and a better chance your problem can be cured with antibiotics," he explains.

And, looking beyond your own immediate health risk, buying antibiotic-free chicken makes a small contribution to stopping the spread of antibiotic resistant bugs. A Matter of Taste Conventionally raised chickens get little exercise and live only eight weeks, so they're tender but bland.

"There's not much taste in a modern chicken. Free range or organically grown, older birds usually have more taste," notes Dr. Cook.

The days of barnyard chickens happily clucking and strutting around in picturesque nature have disappeared with the family farm. Today, chickens lead a meager existence. After hatching, baby chicks are tossed into a gigantic hen house that is home to up to 30,000 birds. Their short lives are lived within the United States Department of Agriculture (USDA) mandated 3/4 square foot per chicken. In that squeeze, birds can catch "chicken influenza," especially in winter when it's too cold to let in much fresh air.

Laying hens don't experience much more of a peaceful existence. These birds live their years with about five other hens, so crowded they can't flap their wings. Cages, suspended in the air, let eggs roll into a holding area. So they don't peck each other, hens are often debeaked, a painful process that can cause infection.

Hens go through natural laying and "dry" cycles. Growers manipulate this cycle by "forced molting," depriving hens of food for four to 14 days to keep them constantly laying. By the end of two years, hens are worn out. Their inactivity weakens their bones enough that electrical stunning, the usual method for knocking chickens out before slaughter, shatters their bones. So some wind up being plucked and boiled alive, according to Mary Finelli, program director for farm animals and public health at the Humane Society of the United States. The meat from these hens, tougher than other birds, was probably in your deli lunch sandwich. It's also used in the school lunch program or may end up in dog food.

"Generally, organically-grown broilers and hens have it better because room to move is part of the organic certification process," says Finelli. Finelli suggests visiting chicken suppliers to find out how chickens are treated. Or, she advocates a Humane Society book listing reliable firms. For a local producer call the society: 202-452-1100. According to a Consumer Report report, some growers force chickens out the last week of their lives to brand them "free range." So free range isn't a prime standard for choosing a decently raised chicken. However, turkeys thrive outdoors, so choosing free-range turkey is often a good idea for better tasting poultry.

In any case, organic is your best bet for chicken without pesticides. Make it your main choice for your 80 pound yearly consumption!

To fight cruel treatment of poultry:

• Forced Molting Ban. Forced molting is shocking hens for more eggs. To support petitions banning forced molting write: Docket Manage-ment Branch, FDA, Dept. Health & Human Serv-ices, 12420 Parklawn Drive, Room 1-23, Rock-ville, MD 20857. Include Docket # 98P-0203/CP

• Downed Animal Protection Bill (House Bill 443, Senate Bill S515) spares some animals from the tortuous journey from chicken house to slaughterhouse. Mandates humane euthanization.



--
Vitanet &reg



(https://vitanetonline.com:443/forums/Index.cfm?CFApp=1&Message_ID=331)

---

Federal Court Overturns FDA Ban on Ephedra at Low Doses


Date: June 09, 2005 08:41 AM
Author: Darrell Miller (dm@vitanetonline.com)
Subject: Federal Court Overturns FDA Ban on Ephedra at Low Doses


Federal Court Overturns FDA Ban on Ephedra at Low Doses

by Rakesh M. Amin and Mark Blumenthal

A Utah Federal District Court recently limited the scope of a year old Food and Drug Administration's (FDA) Final Rule1 banning the sale of all ephedrine-alkaloid dietary supplements.2 The Court's ruling has a limited affect on the ability of companies to sell ephedrine nationally, but is important regarding FDA procedure for creating rules and enforcement powers. Ephedrine alkaloids are found primarily in the controversial herb ephedra (Ephedra sincica Stapf., Ephedraceae).

The District Court determined that the FDA's use of a risk-benefit analysis was against the intent of Congress in passing the Food, Drug and Cosmetic Act,3 which presumes all foods are safe and requires the FDA to prove the existence of a significant or unreasonable risk. The court held that to require food producers to establish a benefit before selling their product places an improper burden on them and was inconsistent with Congress's intent when it passed the Dietary Supplement Health and Education Act of 1994 (DSHEA) to clearly place the burden of proof of safety of a dietary ingredient on the FDA.4

Secondly, the court determined the FDA had to show by a preponderance of the evidence "a significant or unreasonable risk of illness or injury."5 Therefore, in order to ban all sales of a given product, the FDA must first prove that the dosage amount in the product presents an unreasonable risk.6 Prior to this ruling, the FDA was not required to consider dosage size before banning a substance.

This ruling has limited effects at the moment since the FDA may appeal this decision. Additionally, the ruling has no effect on the laws of several states (including California, Illinois and New York) which have banned all sales of ephedrine alkaloids in dietary supplements. The ruling also only applies to products containing 10 mg or less of ephedrine alkaloids per daily dosage. Any product exceeding that amount is still banned and will continue to be enforced under the FDA rule.7

The court, in its ruling, specifically precluded the FDA from taking any enforcement action against Nutraceutical Corporation, the company that filed the lawsuit, for its sale of products containing 10mg or less of ephedra and for the FDA to consider further rulemaking "consistent with this Order".8 However, the court did not specifically instruct the FDA to refrain from taking enforcement action against other brands containing less than 10mg of ephedrine.9 As such, companies considering launching new products containing ephedrine alkaloids are advised to do so carefully.

Nutraceutical Corporation president Bruce Hough was cited in The New York Times as saying that the company's reason for filing the suit was not based on ephedra and that his company had no plans to begin marketing ephedra supplements in the near future.10 Hough was quoted as saying, "We filed it [the lawsuit] because the FDA established rules that could cause problems to the rest of our business." Hough was referring to the legal basis upon which the FDA banned the sale ephedra. He told the American Botanical Council that the FDA was applying a drug standard of risk vs. benefit to herbs and dietary supplements – technically foods under the law. [Hough B. Personal communication to M. Blumenthal, Apr. 27, 2005.] His company filed the lawsuit in an attempt to deter FDA's new procedure for creating what he considered arbitrary rules which contradict the plain meaning of existing federal law (DSHEA).

The American Herbal Products Association (AHPA) issued a statement on April 26 clarifying its policy on the sale of ephedra in dietary supplements.11 AHPA has notified all its members that at this time it is the organization's policy that none of its members should be selling low doses (10 mg or less) of ephedra in dietary supplements until the FDA has clarified its position on the Court decision. At this time it is not clear whether FDA plans on appealing the decision or will implement the new policy set by the Court.

The court decision does not affect the sale of the herb ephedra in traditional formulations intended for use that is consistent with traditional uses, e.g., pulmonary complaints, and are dispensed by licensed healthcare practitioners.

As might be expected, court's decision has stimulated a new round of media and congressional criticism of the relative safety of herbs and dietary supplements as well as DSHEA. For example, a highly critical article by Chris Mooney was posted on the website of the American Prospect on April 25.12 The Prospect is relatively influential in Democratic and progressive political circles in Washington. The article uses language such as the court decision is a "scandal" and a "disturbing ruling", refers to DSHEA as "a terrible law" and a "peculiar and misguided law" and the "wrongheaded standards encoded in the DSHEA", and repeats the often-cited media mantra about "unregulated herbal supplements" and that the "FDA has been hamstrung and effectively rendered impotent."

More information regarding the sale of ephedrine products or FDA regulations in general is available from the law offices of Rakesh M. Amin at (312) 327-3382 or rakesh@amin-law.com.

References

1 21 C.F.R. Pt. 119, Final Rule Declaring Dietary Supplements Containing Ephedrine Alkaloids Adulterated Because They Present an Unreasonable Risk (Published February 11, 2004) (Effective April 12, 2004) available at /Dockets/98fr/1995n-0304-nfr0001.pdf

2 Nutraceutical Corporation and Solaray, Inc. v. Lester Crawford, D.V.M., Acting Commissioner, U.S. Food and Drug Administration, et al., Case No. 2:04CV409TC, U.S. District Court for the Central District of Utah; available at gov/reports/204cv409-28.pdf

(https://vitanetonline.com:443/forums/Index.cfm?CFApp=1&Message_ID=243)

---

COLOSTRUM TRANSFER FACTOR - Supports Immune System Integrity


Date: June 01, 2005 11:48 AM
Author: Darrell Miller (dm@vitanetonline.com)
Subject: COLOSTRUM TRANSFER FACTOR - Supports Immune System Integrity


Colostrum, the first "mother's milk, plays an important role in the body's immune system—and your immune system needs to be in top shape to withstand all the foreign influences that pervade our environment. Now Source Naturals offers you COLOSTRUM TRANSFER FACTOR, a powerful new weapon developed through the use of breakthrough nutritional technology. Transfer factors are isolated from cow's colostrum. As a result, each capsule of these immune system messengers contains significantly higher transfer factor activity (minimum 20 potency units) than our regular colostrum. Source Naturals is among the first national supplement companies to make this important, innovative product available to the general public.

Colostrum and Immune Health

Colostrum is the nourishing "milk" given to newborn mammals by their mothers. It is secreted only in the first 48 to 72 hours after birth. Although colostrum's importance to newborn health, and specifically to the development of a strong immune system, has been known for years, research on colostrum's use as a dietary supplement has flourished only since the 1970's and 1980's.

Transfer Factor: What Is It?

Transfer Factors are chemical messengers of the immune system. These chemical compounds (ribonucleoprotein molecules) convey important information from certain white blood cells developed in the thymus gland to the body's other T-cells. This information can be conveyed from one organism to another, and from one species to another. Scientists have been studying the role of Transfer Factors in the immune system since the 1940's. However, they have only recently been able to develop the technology to mass-produce Transfer Factor. The Transfer Factor used in COLOSTRUM TRANSFER FACTOR is prepared using an advanced proprietary technology that ensures a purified and potent product.

Advanced Proprietary Technology

The bovine colostrum in COLOSTRUM TRANSFER FACTOR goes through a molecular ultrafiltration process that enriches its Transfer Factor content. Ultrafiltration also removes high-molecular weight materials such as growth hormones and protein allergens, as well as low-molecular weight products such as antibiotics, lactose and steroids. The material is then freeze-dried and assayed for potency. The assay measures Transfer Factor activity, ensuring that the product is potent enough to produce an immune response in the body both before and after encapsulation. Each capsule of COLOSTRUM TRANSFER FACTOR contains a fraction of bovine colostrum supplying 5 mg of Polyvalent Transfer Factor, with a minimum of 20 potency units per capsule. COLOSTRUM TRANSFER FACTOR is available in bottles of 30 and 60 capsules.

References
Fudenberg, H. and G. Pizza. 1994. Transfer Factor in 1993: new frontiers. Progress in Drug Research, 42. Birkhauser Verlag: Basel. Jeter, W. et al. Oral administration of bovine and human dialyzable transfer factor to human volun teers. In Kahn, A. and C. Kirkpatrick, eds. Immune Regulators in Transfer Factor. 1979. Academic Press: New York. Kirkpatrick, C. et al. 1995. Murine transfactors: dose-response relationships and routes of adminis tration. Cellular Immunology, 164: 203-206. Thomas, C. ed. 1997. Taber's Cyclopedic Medical Dictionary. F.A. Davis, Co.: Philadelphia. Wilson, G.B. and G. PadDock. 1998. Immune Inducers - Antigen Specific "Transfer Factors." Animune, Inc.: Greenville.



--
VitaNet &reg
VitaNet &reg Staff



(https://vitanetonline.com:443/forums/Index.cfm?CFApp=1&Message_ID=136)

---

CALCIUM D-GLUCARATE - Estrogen Detoxification


Date: June 01, 2005 09:25 AM
Author: Darrell Miller (dm@vitanetonline.com)
Subject: CALCIUM D-GLUCARATE - Estrogen Detoxification


From the womb to the tomb, we are subject to the effects of estrogen, the potent female hormone that shapes our lives. Variations in estrogen levels can have a dramatic effect on our cellular development. Source Naturals is proud to introduce a nutrient that may help the body remove excess estrogen, thereby giving relief to estrogen-sensitive tissues. Calcium D-glucarate is currently the subject of numerous clinical studies. It is proving to have great potential for addressing health concerns closest to our heart.

One of life's most delicate balancing acts is found in the ebb and flow of hormones that is constantly taking place in the human body. These messenger chemicals are fundamental to the process of life. Produced by endocrine glands, hormones travel throughout the body, communicating with each other as they direct cellular activity. For example, the hypothalamus gland monitors hormone levels in the body. It signals the pituitary gland, advising it to send messages to the ovaries to either produce or stop producing estrogen.

Estrogen is an extremely powerful hormone whose activity can be measured in parts per trillion. Therefore, it doesn't take much to create an imbalance. Like all hormones, estrogen communicates with a cell by Docking to a particular receptor site on that cell's membrane. If there is an excess of these estrogen-sensitive receptors, or an excess of circulating estrogen in the bloodstream, normal cellular metabolism can be altered. Another problem is that estrogen receptors are not very particular; they will accept many chemicals – both natural and synthetic – other than estrogen.

How the body removes excess estrogen

One of the processes by which estrogen and estrogenic compounds are metabolized and broken down is through glucuronidation. In the liver, they're bound to glucuronic acid and then excreted in the urine or feces. This process can be disrupted by an enzyme called beta-glucuronidase, which is found in the gastro- intestinal tract. It frees the bound-up estrogen or estrogenic compound, releasing it to be reabsorbed back into the bloodstream – to again affect cells. Obviously estrogen is needed by the body; however, too much can lead to cellular disruption. Since it can be very difficult to avoid the estrogenic chemicals rampant in our environment, another strategy is needed, and that is to reduce their negative effects by supporting the body's natural ability to remove excess estrogen and other hormones and toxins.

Calcium D-glucarate and hormone metabolism

The removal of excess estrogen can be increased by a natural substance called Calcium D-glucarate (CDG), because it inhibits beta-glucuronidase activity in the body. This means that estrogen bound for excretion stays bound, and the total estrogen load on the body is reduced. In clinical trials, tissues that are sensitive to excess hormones – such as breast, liver, and lung – have been shown to respond favorably to CDG. In addition to estrogen and estrogenic compounds, CDG helps promote excretion of other hormone metabolites as well as cellular toxins and steroids.

CDG is made naturally in small quantities in the body; it is also found in a variety of fruits and vegetables: oranges, broccoli, carrots, spinach, and apples. Vitamin A has been shown to have a synergistic effect with CDG. One 500 mg tablet of Source Naturals CALCIUM D-GLUCARATE is equivalent to the phytonutrient activity found in 82 pounds of fresh fruits and vegetables. The suggested use for preventative health maintenance is 3 to 4.5 grams per day. No toxicity has been found with its usage.

Phytonutrients also help reduce estrogen exposure

Another strategy to reduce the effects of excess estrogen is to increase the intake of plant estrogens. This helps for two reasons. First, by occupying estrogen receptor sites, these natural estrogenic compounds block synthetic estrogens from attaching to these sites. Second, phytoestrogens only mildly activate receptors. One of the best phytoestrogens is genistein, the isoflavone in soybeans responsible for soy's beneficial influence on the human body. Increased intake of genistein and/or soy is being recommended by many health professionals, especially for post-menopausal women. Please see Source Naturals product literature on GENISTEIN as well as MENOBALANCE, our nutritional menopause formula with genistein and black cohosh. Both are part of our advanced line of nutritional support for women As new research sheds light on the importance of proper hormone balance to our health, it's vital to protect ourselves from the increased burden of estrogen that we are encountering today. Source Naturals CALCIUM D-GLUCARATE is a timely nutrient that can make a real difference in our lives.

References


• Colborn, Theo. Our Stolen Future, New York: Dutton, 1996.
• Curley, R.W., Jr., et al. (1994) Life Sciences 54(18): 1299-303.
• Dwivedi, C. (1990) Biochemical Medicine & Metabolic Biology 43(2): 83-92.
• Heerdt, A.S., et al. (1995) Israel Journal of Medical Sciences 31(2-3): 101-05.
• Robbins, John. Reclaiming Our Health, Tiburon: HJ Kramer, 1996.
• Walaszek, Z., et al. (1986) Carcinogenesis 7(9): 1463-6.



--
VitaNet &reg
VitaNet &reg Staff



(https://vitanetonline.com:443/forums/Index.cfm?CFApp=1&Message_ID=126)

---

ButterBur for Irritable Bladder and Urinary tract spasms ...


Date: May 23, 2005 08:56 AM
Author: Darrell Miller (dm@vitanetonline.com)
Subject: ButterBur for Irritable Bladder and Urinary tract spasms ...


Monograph. Petasites hybridus. Anonymous Alternative medicine review : a journal of clinical therapeutic (2001 Apr), 6(2), 207-9. Journal code: 9705340. ISSN:1089-5159. United States. Journal; Article; (JOURNAL ARTICLE) written in English. PubMed ID 11302783 AN 2001287848 MEDLINE

Abstract

Petasides hybridus (butterbur) is a perennial shrub, found throughout Europe as well as parts of Asia and North America, that has been used medicinally for centuries. During the Middle Ages butterbur was used to treat plague and fever; in the 17th century its use was noted in treating cough, asthma, and skin wounds. The plant can grow to a height of three feet and is usually found in wet, marshy ground, in damp forests, and adjacent to rivers or streams. Its downy leaves can attain a diameter of three feet, making it the largest of all indigenous floras, and their unique characteristics are responsible for the plant's botanical and common names. The genus name, Petasites, is derived from the Greek word petasos, which is the felt hat worn by shepherds. The common name of butterbur is attributed to the large leaves being used to wrap butter during warm weather. Other common names include pestwurz (German), blatterDock, bog rhubarb, and butter-Dock. Currently, the primary therapeutic uses for butterbur are for prophylactic treatment of migraines, and as an anti-spasmodic agent for chronic cough or asthma. It has also been used successfully in preventing gastric ulcers, and in treating patients with irritable bladder and urinary tract spasms.



anti-spasmodic agent for chronic cough or asthma
prophylactic treatment of migraines
Treating irritable bladder
Treating Urinary tract Spasms

Try Butterbur for the above symptoms for relief of chronic cough, migraines, bladder, and urinary tract problems.



--
VitaNet &reg
VitaNet &reg Staff



(https://vitanetonline.com:443/forums/Index.cfm?CFApp=1&Message_ID=93)

---

Cranberry (Vaccinium macrocarpon)


Date: May 19, 2005 10:34 AM
Author: Darrell Miller (dm@vitanetonline.com)
Subject: Cranberry (Vaccinium macrocarpon)


Cranberry (Vaccinium macrocarpon)

Definition: Cranberry has astringent applications for the urinary tract and is a traditional remedy for bladder infections and kidney-related disorders. It is a natural diuretic and urinary antiseptic agent.

Applications: Bladder infections, fever, and urinary tract infections.

Scientific Updates: Recent research suggests that cranberry juice may help fight urinary infections which are caused by certain bacteria.

Complementary Agents: BurDock, parsley, uva ursi, juniper berry, goldenrod, marshmallow, alfalfa, corn silk, vitamin C, bioflavonoids, proanthocyanidins, vitamin A, zinc and bee pollen.



--
VitaNet&reg
VitaNet &reg Staff



Where to find Super CranActin on VitaNet?


(https://vitanetonline.com:443/forums/Index.cfm?CFApp=1&Message_ID=81)
VitaNet ® LLC. Discount Vitamin Store.
Back to top