Search Term: " Happier "

Messages 1-20 from 20 matching the search criteria.
---
NOW Real Food® Goldenberries - Your New Favorite Superfood!



Date: October 22, 2022 11:24 AM
Author:
Darrell Miller (support@vitanetonline.com)
Subject: NOW Real Food® Goldenberries - Your New Favorite Superfood!

Here at NOW Real Food®, we're always on the lookout for new and exciting ways to help our customers live healthier, Happier lives. That's why we're so excited to introduce - NOW Real Food® Goldenberries!
Native to South America, goldenberries have been consumed for thousands of years thanks to their numerous health benefits. Once dried, they resemble raisins, but their taste is a unique and exotic combination of sweet-and-sour, pucker-up goodness the whole family will absolutely love!
Not only are they delicious, but goldenberries are also incredibly versatile. You can enjoy them straight out of the bag, mix them with nuts and granola for an ultra-tasty trail mix, sprinkle them on salads, add them to breads and cookies, or create your own tasty jams and jellies. Goldenberries are also paired with artisan wines, cheeses and chocolates to create unique and remarkable flavor combinations. Trust us - there's nothing quite like goldenberries!
So what are you waiting for? Head on over to our website and stock up on NOW Real Food® Goldenberries today. Your taste buds (and your body) will thank you!
The Health Benefits of Goldenberries
In addition to being delicious and versatile, goldenberries are also packed with nutrients that can help your body in a variety of ways. Here are just a few of the many health benefits associated with consuming goldenberries:
Boosts Immune System: Goldenberries are rich in vitamins A and C, as well as antioxidants, all of which work together to boost your immune system.
Improves Digestion: Goldenberries contain fiber and other nutrients that help improve digestion by keeping you regular and promoting gut health.
Reduces Inflammation: The antioxidants found in goldenberries have been shown to reduce inflammation throughout the body, which can lead to a reduction in pain and stiffness associated with conditions like arthritis.
Promotes Weight Loss: Because they're high in fiber and low in calories, goldenberries can help you feel full while eating less, making them a great choice if you're trying to lose weight.
Increases Energy Levels: Goldenberries are a great source of natural energy thanks to their B-vitamin content. So if you're feeling sluggish, grab a handful of golden berries for a quick pick-me-up!
Improves Heart Health: The antioxidants found in goldenberries can help improve heart health by reducing cholesterol levels and preventing oxidative damage to cells.
As you can see, there are plenty of good reasons to start incorporating NOW Real Food® Goldenberries into your diet! Not only are they delicious, but they offer numerous health benefits that can help improve your overall well-being. So what are you waiting for? Head on over to our website and stock up today! Your taste buds (and your body) will thank you!
(https://vitanetonline.com:443/forums/Index.cfm?CFApp=1&Message_ID=6518)
---
Everything You Need to Know About Fulvic Acid



Date: October 08, 2017 01:14 PM
Author:
Darrell Miller (support@vitanetonline.com)
Subject: Everything You Need to Know About Fulvic Acid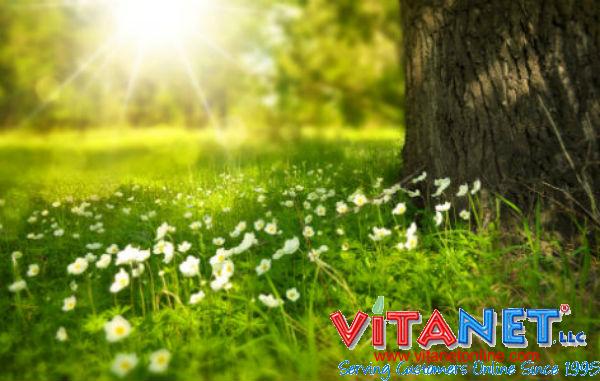 What is fulvic acid? This gives great info so you can figure out if you need it in your life. Different acids are important and need to be in your diet. Some help the body build what it needs. Others are good for the breain. Is Fulvic one of these? It's always best to make sure your diet is balanced and contains the nutrients it should. If it doesn't it will be easy to remedy once you know which foods contain them.
Key Takeaways:
Fulvic acid is an organic compound found naturally in soil as a result of decomposition by microbes.
Fulvic acid may have many health benefits, including increasing nutrient absorption and strengthening the immune system.
Fulvic acid may be increased in your diet by eating organic root vegetables, blackstrap molasses, or through dietary supplements.
"If you're looking to get a better night's sleep, feel strong and energized, healthy and happier – invest some time in exploring what fulvic acid can do for you."
Read more: http://jewishjournal.com/culture/lifestyle/health/225270/everything-need-know-fulvic-acid/
(https://vitanetonline.com:443/forums/Index.cfm?CFApp=1&Message_ID=5321)
---
101 Nutrition Tips People Diabetes



Date: July 17, 2017 04:14 PM
Author:
Darrell Miller (support@vitanetonline.com)
Subject: 101 Nutrition Tips People Diabetes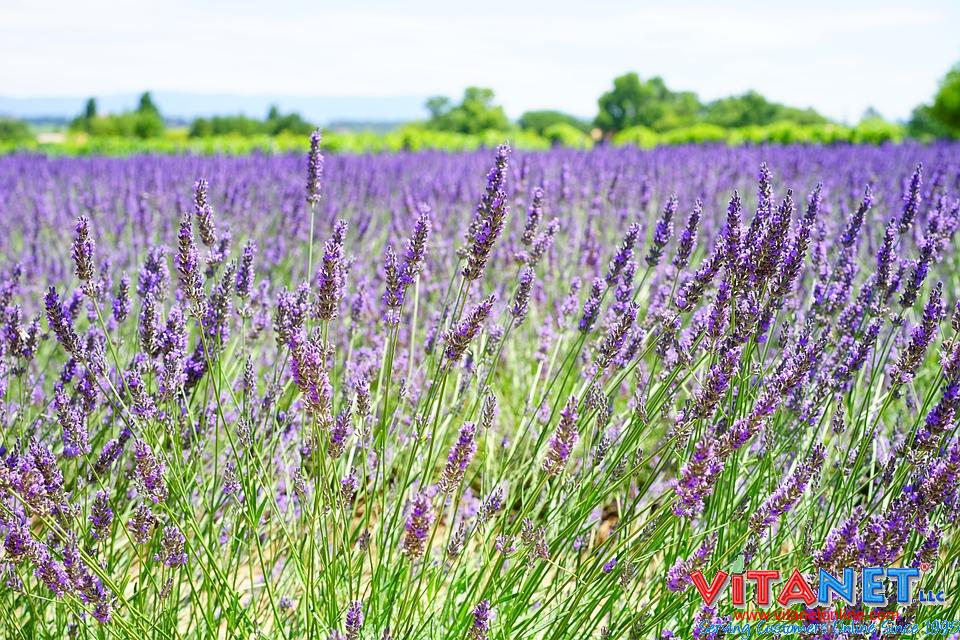 There are 101 nutrition tips that can help people with diabetes. Having diabetes is something that has impacted the lives of many people in the world. It makes people wonder where to turn and can fill them with a lot of doubt. But, there are things that people can do that will help them deal with their condition. It can help them lead a healthier life and can make them happier. There is always hope.
Key Takeaways:
This information is available in a PDF file, which is downloadable, once you have created your free account.
This offering has achieved a 4.4/5 star rating, taken from 1714 votes.
This site has garnered many satisfied customers, including Jenny Martin, Lisa Doran and Markus Jensen.
"This guide offers the inside track on the latest tips techniques and strategies on nutrition 101 nutrition tips for people with diabetes amer diabetes assn."
Read more: http://lawu.today/3010aa/101-nutrition-tips-people-diabetes.pdf
(https://vitanetonline.com:443/forums/Index.cfm?CFApp=1&Message_ID=4988)
---
10 ways to lower your risk of heart disease



Date: April 16, 2017 06:44 AM
Author:
Darrell Miller (support@vitanetonline.com)
Subject: 10 ways to lower your risk of heart disease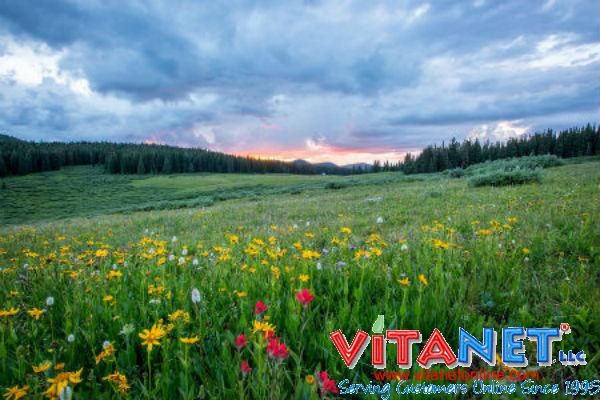 Everyone wants to try to be healthier, and heart health is probably the most important part of anyone's health. I mean without a heart, the rest of your health really does not matter much does it? So, we put forth a simple list of ten quick fix solutions to keep your hearth healthier, which will lead to a happier and healthier life. Almost anyone can make these simple changes and get a healthier heart, it is not hard to do.
Read more: 10 ways to lower your risk of heart disease
(https://vitanetonline.com:443/forums/Index.cfm?CFApp=1&Message_ID=4413)
---
Is it okay to pair your morning coffee and workout routine?



Date: December 14, 2016 02:59 PM
Author:
Darrell Miller (support@vitanetonline.com)
Subject: Is it okay to pair your morning coffee and workout routine?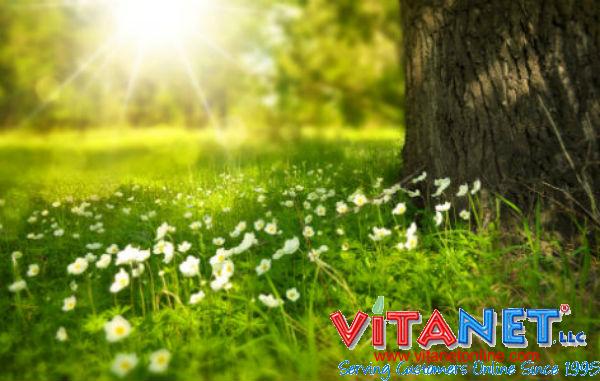 The views on caffeine are mostly negative. However, a recent study is giving the chemical a little positive light. Research published in the British Journal of Sports Science showed that people who drank some coffee before performing their exercise routine were Happier and completed their tasks 4.2 seconds faster, on average. It is important to keep in mind that black coffee is preferred and you should always drink plenty of water during your routine also. This minimizes the amount of sugar you ingest and keeps you from getting dehydrated.
Key Takeaways:
Research has shown that downing a cup of coffee before you break a sweat can boost your performance significantly.
One study found that people who had a cup of coffee before their workout ate 72 fewer calories later in the day and had an easier time keeping cravings at bay.
Go for coffee that's been third-party tested for mold, which can be high in some beans. If you go for decaf, try ones that are decaffeinated with Swiss water process, which is nontoxic.
"Research has shown that downing a cup of coffee before you break a sweat can boost your performance significantly."
Reference:
//www.naturalnews.com/2016-12-08-is-it-ok-to-pair-your-morning-coffee-and-workout-routine-together.html
(https://vitanetonline.com:443/forums/Index.cfm?CFApp=1&Message_ID=3643)
---
Boswellia Reduces 5-LOX Activity



Date: December 09, 2016 01:35 AM
Author:
Darrell Miller
Subject: Boswellia Reduces 5-LOX Activity

Do you tend to suffer from allergic reactions and inflammatory diseases which come as a result of chemicals which are naturally secreted inside the nucleus of the body cells? Well, certain chemicals, such as 5-lipoxygenase is such a reagent inside the blood and it can lead to things such as inflammation in the leukotrienes and other cancer-promoting conditions of the human body. This can even lead to other kinds of discomforts such as joint pains and aches, lung infections and infections of the intestinal tract. As such, it is very important that its activity as well as the impact on the person is reduced. Luckily, there is a solution for that and this comes in the form of Boswellia.
Acting to counteract the effects of 5-LOX, Boswellia otherwise known as Indian frankincense has got a powerful impact on the said chemical which is responsible for the allergic reactions and inflammation of the body cells in the first place. As a result, these reactions are reduced thus promoting a healthy state of being. It is said to be the best natural fighter against the killer cancer and since it comes in an easy to assimilate form, it can get into the body system quickly thus acting to fight reactions just in the nick of time.
It is truly important to live a healthy life which is free from all kinds of infections and allergies which can develop into further complications for the person. When you have a powerful drug to help with fighting such reactions within your body, you will notice that your body becomes progressively powerful and thus makes you able to withstand certain elements whose imbalances in the body might lead to inflammation. With Boswellia, you are able to become stronger against diseases naturally and you will also observe a gradual progression to a healthier, Happier, more wholesome individual.
---
(https://vitanetonline.com:443/forums/Index.cfm?CFApp=1&Message_ID=3601)
---
Six reasons why walking is the best medicine for mental health



Date: November 13, 2016 10:04 AM
Author:
Darrell Miller (support@vitanetonline.com)
Subject: Six reasons why walking is the best medicine for mental health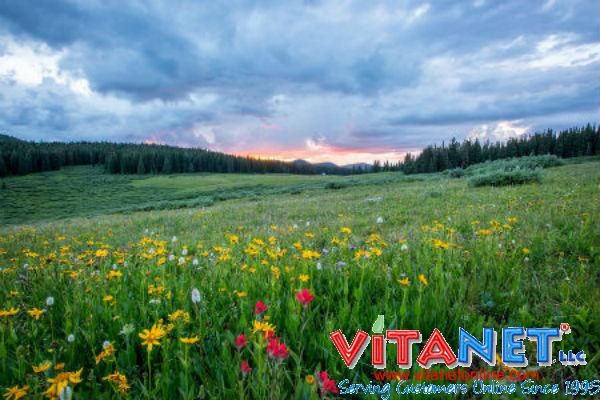 Did you know walking can help you work better, help with addiction, make you happy and keep you young? Walking can make you more creative and give your confidence a boost in addition to creating new brain cells that can help with decision-making and learning. By releasing endorphins, walking can also make you feel Happier and it can also help control addiction by increasing dopamine. Walking can even help you age by sharpening memory and by preventing cognitive decline.
Key Takeaways:
If you've hit a lull in your work and are feeling sluggish, head out for a short walk.
According to research, workers who exercise regularly have more energy and are more productive than those who do not.
If your work schedule allows it, try to plan your walk for midday as that's the best time for a walk according to your body's circadian rhythm.
"A lot of people take up walking in hopes of getting fit or losing a little bit of weight, but many people find that it becomes a surprisingly enjoyable habit once they get started."
Reference:
//www.naturalnews.com/055913_walking_mental_health_depression.html
(https://vitanetonline.com:443/forums/Index.cfm?CFApp=1&Message_ID=3436)
---
Fight Free Radical Damage From Toxins With Vitamins And Herbs



Date: July 28, 2010 11:34 AM
Author:
Darrell Miller (dm@vitanetonline.com)
Subject: Fight Free Radical Damage From Toxins With Vitamins And Herbs

There are many things that destroy the immune system. Each day we are bombarded with them in many forms. The following are some of the most common ones that are encountered.
Agene, also known as Nitrogen Trichloride, is used to bleach flour and give it a white appearance. Unfortunately, it can cause epileptic-like fits along with failure of muscle coordination. Excessive use of alcohol also severely impairs the immune system. It increases susceptibility to infection and weakens the central nervous system. Alcohol promotes chronic lung disease, malignancies of the neck and head, intestinal problems, hypoglycemia, diabetes, liver disease, and a whole variety of other problems. B vitamins, folic acid, niacin, vitamin E, magnesium, zinc, and protein are depleted by alcohol. All of these nutrients play a huge role in immune health. Aspartame breaks down in the digestive tract into a toxic material known as methanol. In order to prevent methanol from metabolizing into formaldehyde, a poison, a person needs to take another poison, ethanol.
Glutamic acid is a substance that is found in monosodium glutamate, a flavor enhancer. It affects the central nervous system and can trigger depression, gloomy fantasies, and rage for as long as two weeks following the ingestion of monosodium glutamate. High-diet fat intake increases the levels of bile acids in the colon. This breaks down into deoxycholic and lithocholic acids, both of which are cancer-causing elements. This can cause cancer of both the colon and the rectum. A diet that is high in animal protein and fat can cause cancer of the pancreas, breast, gallbladder, ovaries, uterus, prostate, and leukemia. Junk food such as sweets, white flour, and white sugar products, put a double amount of stress on the body. When too much junk food is eaten, the appetite for good, wholesome food is dulled.
Caffeine decreases immunity in the body, with fibrocystic breast disease being connected with the consumption of foods that contain caffeine. It is often caused by the chemicals methylxanthine, theophylline, and theobromine, which are found in coffee, black tea, cola drinks, chocolate, and other soft drinks. These elements act on hormones that cause breast tissue to develop fibrocystic lumps. Caffeine takes away the body's own use of iron and inositol, and is often suspected of causing cancer in the pancreas.
Food dyes and flavorings are the culprits in behavioral problems that occur in children and adults, with some of these problems being learning disabilities and hyperactivity. Sodium nitrate is a preservative that is often found in cured meats like hot dogs, bologna, and ham. It has the potential to produce permanent epileptic changes in brain activity and damage the central nervous system.
High protein diets can deplete calcium in the body, especially when the source of protein is an animal product. There are concentrated doses of hormones and antibiotics that are found in beef which suppress the immune system and promote tumor growth. Poly-unsaturated fats undergo a process that produces rancidity in oils. This process releases dangerous free radicals, which eventually lead to cancer.
Heavy metals like lead and mercury can cause serious damage to the nervous system, with even small amounts being considered toxic. Lastly, the wide use of vaccinations and antibiotics is considered to be one of the main causes of immune system disorders.
Our bodies are under constant attack by our toxic environment. Fortunately, with regular vitamin and herb use, one can help the body restore its immune system to proper function so we can live a Happier healthier life.
(https://vitanetonline.com:443/forums/Index.cfm?CFApp=1&Message_ID=2174)
---
Prostate Health - Clinical Strength



Date: May 28, 2010 01:50 PM
Author:
Darrell Miller (dm@vitanetonline.com)
Subject: Prostate Health - Clinical Strength

Clinical Strength Prostate Health
Medical professionals, health experts, and researchers now
concur that approximately one in three men over thirty will face some form of prostate challenge during their lifetime. One of the most frequently encountered is BPH, or Benign Prostatic Hyperplasia. This common, non-cancerous condition occurs in aging males as a result of normalized shifts in hormonal production. While the exact cause of BPH continues to intrigue the research community, findings from ongoing studies have indicated that it may be linked to excess free testosterone reaching the prostate gland in high concentrations, or possibly excess production of DHT, or dihydrotestosterone, a natural testosterone metabolite. Current research is looking at possible estrogenic causes, as well. While the volume of men affected by BPH is indeed concerning, hope for supporting optimal prostate function, once only within view of the health horizon, is now a very real and accessible alternative option.
The constant evolution of nutraceutical science has explored many ways in which to support the physiology and function of a healthy prostate gland. Keeping in mind that natural products are not intended to treat or cure BPH, well-conducted studies have showcased the ability of several nutritionals in providing support for normal prostate health. The most recognized is Saw Palmetto; a popular, effective natural extract which needs no formal introduction to health enthusiasts or supplement-savvy retailers. Others, too, appear to help sustain normal prostate function. These include Pumpkin Seed Oil, Lycopene, Stinging Nettle, Quercetin, Phytosterols, and numerous others. The results of these findings, coupled with growing consumer interest in natural alternatives, have come together in our newest addition to NOW's line of male support products.
Clinical Strength Prostate Health is a science-inspired formula developed to deliver the pinnacle of nutritional support for healthy prostate function.* Each 3 softgel serving supplies 320 mg of Saw Palmetto Berry extract (min. 85% fatty acids), along with Pumpkin Seed Oil, Zinc, Selenium, Natural trans-Resveratrol, Vitamin D-3 and other potent synergists. 850 mg of Phytosterols, including eta-Sitosterol, is represented, as well as standardized extracts from Nettle Root, Turmeric, Green Tea, Pomegranate, and Flax Seed Lignans. This novel arrangement of thoroughly researched compounds makes Clinical Strength Prostate Health the last natural prostate support formula* male enthusiasts will ever need. As with every NOW® product, we formulate using only the best raw materials, under the most exacting quality standards, offered at prices that yield high margins and even Happier customers.
(https://vitanetonline.com:443/forums/Index.cfm?CFApp=1&Message_ID=2164)
---
Take Control Of your Inflammation With Supplements



Date: May 27, 2010 12:40 PM
Author:
Darrell Miller (dm@vitanetonline.com)
Subject: Take Control Of your Inflammation With Supplements

Chronic inflammation is often induced by uncontrolled oxidative stress (free radical damage). It is the principle mechanism by which degenerative disease takes hold. By reducing oxidative stress and changing the balance within the body to favor the production of anti-inflammatory chemical messengers, one can lower their levels of inflammation. This can be achieved through conscious changes to diet and lifestyle, which includes appropriate supplementation.
By consuming foods that are rich in omega-3 essential fatty acids, EPA, and DHA, derived from fish oil or flax seeds, one can greatly influence and reduce inflammation. When the body has appropriate balances of omega-3 and omega-6 essential fats, the production of anti-inflammatory prostaglandins is favored and inflammation is kept in check. Increasing the consumption of foods that are rich in omega-3s or supplementing with a high quality fish oil suppresses the formation of harmful prostaglandins and also promotes the synthesis of beneficial prostaglandins. Since the average North American diet contains 10 to 20 times the amount of omega-6 oils that we need, the most sensibly dietary approach is to reduce sources of omega-6 oils and supplement with a high dose of omega-3 oils in order to achieve the optimal 4:1 ratio of omega-6 to omega-3.
Supplementing with flaxseed oil is another effective way to optimize your omega-6 to omega-3 ratio. Anti-inflammatory EPA can be manufactured in the body by converting the alpha-linolenic acid that is often found in flaxseed oil. Supplementing with this oil, along with restricting omega-6 fatty acid intake, raises tissue EPA levels to those comparable to fish oil supplementation. It should even be noted that flaxseed oil contains more than twice the omega-3 fats as fish oil. Additionally, alpha-linolenic acid can be found in a variety of other plant source including pumpkin seeds, walnuts, and other nuts. However, flaxseed is by far the richest source of omega-3 oil, carrying 58% by weight.
Another nutrient that plays a crucial role in inflammation is gamma tocopherol. This nutrient acts through a mechanism that is unavailable to alpha tocopherol by reacting with RNO radicals to subdue inflammation. Gamma tocopherol also has the ability to reduce inflammation by inhibiting COX-2 , which is an enzyme that has a central role in the inflammatory process as it controls the synthesis of the inflammatory prostaglandin. The consuption of gamma tocopherol has been found to reduce several other inflammatory protagonists at the site of inflammation. Strong evidence has found that this form of vitamin E exhibits potent anti-inflammatory properties that are extremely important for human disease prevention and therapy.
Similar to essential fatty acids is resveratrol and green tea polyphenols each of which have the ability to inhibit the activation of NFkB and control a wide variety of inflammatory pathways. Green tea polyphenols are also believed to be neuroprotective, as they invoke a spectrum of cellular mechanisms such as the chelation of metals, scavenging of free radicals, and modulation of mitochondrial function in nerve tissues. Green tea polyphenols are now considered to be therapeutic agents that can alter brain processes and serve as neuroprotective agents in the progression of neurodegenerative disorders like Alzheimer's and Parkinson's disease.
There are a wide variety of nutrients that are involved in fighting systemic inflammation. These nutrients and nutrient categories include EPA and DHA, linolenic acid, gamma tocopherol, alpha-lipoic acid, vitamin C, flavonoids, procyanidolic oligomers, and the phenolic compounds found in green tea, turmeric, and olive extracts. When changing your diet from saturated fats to unsaturated fats and adds more fruits and vegetables to their diet along with antioxidant vitamin supplements, one can successfully reduce inflammation naturally and live a healthier Happier life.
(https://vitanetonline.com:443/forums/Index.cfm?CFApp=1&Message_ID=2162)
---
Probiotic, Health, and Capsules



Date: August 04, 2009 02:16 PM
Author:
Darrell Miller (dm@vitanetonline.com)
Subject: Probiotic, Health, and Capsules

More than 50 million people have from slight to continuing digestive episodes. It has now become accepted and even proven helpful to talk about bloating, gas, diarrhea, constipation, acid reflux, and other uncomfortable sensations.
Digestive health is an everyday consideration, especially as we grow older. The good news is it's a wellness issue in most cases. Over 400 distinct species of microorganisms inhabit the various regions of the human digestive tract, making up nearly four pounds of every individual's total body weight. This vast population of microorganisms far exceeds the number of tissue cells that make up the human body.
What is beginning to be understood is that the gut has the power to influence out health, well-being and resistance to disease far beyond our previous convictions. How do probiotics fit into the gut health picture? Many consumers are starting to understand that prevention is one of the keys.
The wellness issue is an understanding that we may be bombarded with unwanted bacteria every hour of our day. These bacteria co-exist and in some cases balance each other in out vast internal ecosystem. It is with this balance that probiotics have protected your but for many years.
By consuming probiotics on a daily basis, one can successfully reduce or prevent colon disease. Are you taking a good probiotic on a daily basis? Taking a daily probiotic capsule can help boost your health and help you liver longer and Happier.
(https://vitanetonline.com:443/forums/Index.cfm?CFApp=1&Message_ID=2044)
---
Hyper-immune Egg Vs Colostrum



Date: September 23, 2008 03:36 PM
Author:
Darrell Miller (dm@vitanetonline.com)
Subject: Hyper-immune Egg Vs Colostrum

When a hen lays her eggs she is virtually an antibody-producing factory, as she passively transfers her antibodies and immunoregulatory factors into the egg in order to protect her offspring. These eggs are made up of a concentrated source of antibodies and helpful immune-supporting biomolecules. However, there are significant differences in the way a cow passes immune protection to a calf and the way a mother hen passes protection to a chick.
A newborn calf will nurse for several months, acquiring immune support over the entire period of time. Since a mother hen cannot nurse her chick, it is essential for the egg to provide all the immune support a chick will need until its own immune system is functioning properly. Because of this, an egg is much more concentrated in antibodies and immunoregulatory molecules than is colostrums. This is an advantage for using hyperimmune egg over supplements that are made from bovine colostrums as an immune system support. It has been found that chickens produce almost twenty times more antibody per unit of weight than cows are able to secret in their milk. Additionally, certain egg antibodies are compared to milk antibodies, and it has been found that egg antibodies seem to be more effective in binding antigens.
In order to produce a hyperimmune egg supplement, the following procedure must be followed. First, eggs are collected from the specially designated chicken flocks after they are specifically stimulated. They are then washed and broken. The yoke of the egg white is then removed and dried to produce a find proteinous powder. There have been various processes developed to minimize the amount of heat damage to antibodies and immunoregualtory factors during the spray-drying procedure. The immune eggs are required to be processed under good manufacturing practices in USDA-inspected and monitored facilities. After processing occurs, the powders are combined with other vitamins, minerals, and possibly other ingredients in order to form a formula that possesses a high nutritive value.
Unlike the conventional methodologies, hyperimmune eggs seems to team up with our immune system instead of boosting or suppressing its function. The immune products in hyperimmune egg are a resource for the body. The body is then able to select those immune elements that it needs in order to up or down-regulate the autoimmune and inflammatory pathways.
Because our immune systems are under constant attack, immune disorders are increasing at an alarming rate. Recent research has found that immune malfunction is an important contributing factor to conditions including heart disease, arthritis, and auto immune disorders. By fine-turning and supporting our immune system in order to prevent disease, we can make one of the best investments possible for our health and longevity.
The potential value of using hyperimmune egg for various health conditions has been shown by new research. Some of the most well-known doctors using alternative and complementary health treatments have found that hyperimmune egg supplements are extremely helpful in reversing a wide array of health problems. As research continues and understanding of how hyperimmune egg works increases, the application of hyperimmune egg can be expected to increase. Impressive properties found in hyperimmune eggs make them an excellent supplement for immune support. When we have a balanced and well-functioning immune system, our lives will be much healthier and Happier.



--
Buy Immune Advantage at Vitanet ®, LLC


(https://vitanetonline.com:443/forums/Index.cfm?CFApp=1&Message_ID=1896)
---
Antioxidants



Date: August 14, 2008 09:35 AM
Author:
Darrell Miller (dm@vitanetonline.com)
Subject: Antioxidants

Antioxidants are the body's main defense against free radicals as they work against the substances that create oxidants and the reactive substances that result from oxidation and reduction. Antioxidants neutralize free radicals by supplying the missing electron so that the molecule may be stabilized. There are many different types of antioxidants ranging from dietary antioxidants to those that the body produces itself. The four major antioxidant nutrients are vitamin A (beta carotene), vitamin C, vitamin E, and selenium.
Vitamin A, the first vitamin to ever be isolated, is essential for the proper function of the eyes and maintenance of the skin. It is found in the retina of all mammals as well as the liver. Vitamin A works to increase our resistance to infections by keeping all the linings in the body healthy. It is necessary for the health and moisture of the skin and the specialized cells lining the eyes, nose, mouth, throat, lungs, esophagus, stomach intestines, and urinary tract. When these cells don't have sufficient vitamin A, they thicken and harden, which is extremely detrimental to health and makes us more susceptible to infection. Vitamin A also protects the body from cardiovascular disease and cancer, and is necessary for new cell growth, something that is extremely important in slowing the aging process.
Beta carotene is the best known of the two carotenoids that form vitamin A, being composed of two vitamin A molecules that are split apart by liver enzymes when the body is low in vitamin A. If body levels are sufficient, the enzymes remain inactive and beta carotene does not divide, making it a safe source of vitamin A, without producing the toxic effects that come with high levels of vitamin A itself. If excess beta carotene is consumed it is stored in fat tissue or circulated in the blood. Beta carotene is one of the most powerful antioxidant nutrients as it can prevent free radical formation and inactivate existing free radicals. Once free radicals have been formed, it traps them and breaks the chain reaction that occurs.
Vitamin C holds a crucial role in many body processes that are necessary for life, among these being its role in collagen formation. Collagen is important in the every structure of the body, as it works like glue to bind cells together to form tissues. The integrity of collagen depends on vitamin C. Vitamin C also functions as one of the most powerful free radicals to prevent the damage that contributes to aging and age-related diseases.
It also works against pollution and toxins that damage cells and cause mutations, possibly even reducing some food carcinogens and protecting lung lining fluids against damage by air pollution. Vitamin C is important in the immune system and it also increases immunity to infectious diseases, lowers total cholesterol, enhances the effect of vitamin E, promotes wound healing, growth, tissue repair, and helps with the utilization of iron.
Vitamin E prevents aging by prolonging the useful life of cells found in the body. It also works to protect vitamin C and vitamin A from free radical activity so that they may remain potent. Vitamin E has the ability to stop a free radical chain reaction as it is happening and plays an extremely important role in preventing the per-oxidation of lipids (cholesterol). It protects the cell membrane, which in turn causes it to help protect the body from disease.
Selenium, one of the ten essential trace minerals, can be found in all tissues of the body. It is best known for its antioxidant role and its function in fighting cancer. It protects the liver from damage and works to stop lipid per-oxidation. Selenium is vital in maintaining the elasticity of body tissues and preventing the oxidation of fatty tissue, in turn combating the effects of aging. Selenium causes the skin to be healthier, muscle mass and tone are more easily maintained, and the heart is strengthened. Selenium works along with vitamin E, enhancing the effects of each other. It is important to get our vitamins and minerals on a daily basis to maintain a health Happier life.

--
Buy Antioxidants at Vitanet ®, LLC


(https://vitanetonline.com:443/forums/Index.cfm?CFApp=1&Message_ID=1866)
---
Wormwood, Black Walnut, Triphala



Date: June 17, 2008 08:28 PM
Author:
Darrell Miller (dm@vitanetonline.com)
Subject: Wormwood, Black Walnut, Triphala

Wormwood Intestinal Detox With Triphala and Artemisi
Clears and detoxifies the GI tract
Promotes a healthy immune system
Aids the development of natural, healthy gastrointestinal flora
Wormwood Intestinal Detox™ is a unique combination of purifiers for clearing the intestines of potentially toxic waste matter and supporting a healthy environment where beneficial flora can thrive. This formula, developed by renowned acupuncturist and clinical herbalist Michael Tierra, combines potent, traditional herbal ingredients such as sweet wormwood (Artemisia annua), black walnut hulls and the classic internal cleanser and tonic Triphala, to help clear the intestines and support a healthy gastrointestinal environment. Wormwood intestinal Detox combines historically known wormwood and black walnut together for a powerful worm parisite fighting combination along with its other synergistic ingredients can help the body rid itself of toxic material and move foward with a healthier Happier life.
2 tablets contain:
Proprietary Blend: 1.6 g
Sweet Wormwood Aerial Parts Extract (5% artemisinin), Black Walnut Hull Extract (4:1), Butternut Bark Extract (4:1), Chebulic Myrobalan Fruit, Grapefruit Seed Extract (Citricidex™) (49% polyphenolic compounds), Belleric Myrobalan Fruit, Fennel Seed, Quassia Wood Extract (4:1), Amla Fruit Extract (40% tannins), Marshmallow Root Extract (4:1), Epazote Whole Plant Extract (15:1), and Ginger Rhizome Extract (4:1).
Suggested Use: 1 to 2 tablets twice daily between meals.
(https://vitanetonline.com:443/forums/Index.cfm?CFApp=1&Message_ID=1820)
---
10 Top Winter Cold & Flu Supplements



Date: January 14, 2008 10:01 AM
Author:
Darrell Miller (dm@vitanetonline.com)
Subject: 10 Top Winter Cold & Flu Supplements

As the winter weather continues to keep people close together indoors, viruses causing influenza and the common cold are able to more easily multiply. However, there are ways to prevent these unwanted germs from invading your body. Here is a list of the top ten dietary supplements that help the immune system fight and repel cold and flu bugs.

AHCC (active hexose correlated compound) is made from mushrooms. This supplement was first developed in Japan in the late 1980s and has been used and studied for its effect on the immune system. Last year's research showed that AHCC can boost the activity of natural killer cells, which destroy the cells that have become infected with a virus.

Andrographis has long been used in Ayurvedic and Traditional Chinese Medicine to boost the immune system. Actually, andrographis was first used during the Indian flu epidemic of 1919, where it was credited with stalling the spread of the disease. According to research, andrographis works better than a placebo for reducing the symptoms of respiratory infections and it may even prevent the infection in the first place. These studies used a proprietary andrographis product which combines the herb with a Siberian ginseng.
Beta glucan is a fiber-like complex sugar that can be found in oats, barley, and the cell walls of mushrooms. It provides a boost to the immune system which enhancing resistance to viruses and bacteria. In fact, beta glucan has been shown to boost the activity of phagocytes, special immune system cells which engulf and destroy germs.
Echinacea has a long history of traditional use; with it actually being one of the most widely used herbs in Native American medicine. Instead of having a direct germ-killing effect, Echinacea stimulates the body's own immune defenses. Many studies go back as far as 1970 have shown that Echinacea boosts the immune system so that it can protect against infections invaders. A new study has found that Echinacea can reduce the odds of developing a cold by 58 percent and shortens the length of a cold to 1.4 days.
Elderberry was considered in Roman times to be a flu remedy. Recently, elderberry extract has been researched for its role in treating influenza infections, especially when it is taken with in the first 24 hours of developing symptoms. One recent study proved that individuals who were taking elderberry recovered four days sooner from influenza than those taking a placebo. Additionally, the use of other medications was less for those who used elderberry.
Garlic improves resistance to disease by boosting immune function. Many studies have found that garlic stimulates immunity because it increases the number of white blood cells and other immune system team members. A recent study proved that a group of individuals taking garlic caught significantly fewer colds and recovered more quickly from the colds they did come down with than the other group which was taking a placebo.
Ginseng boosts immune function in all of its forms. A study of adults who were taking American ginseng daily during the winter months found that those people, compared to those taking a placebo, caught fewer colds and needed less sick days. Additionally, Siberian ginseng and Asian ginseng can also build defenses against winter germs.
Propolis is created by bees when resins from plants are mixed with wax. This propolis coats the inside of the beehive with an antiseptic layer and it can have similar benefits when taken by humans. Propolis stimulates the body's immune system. It has been proven in studies that taking propolis extract can protect against colds and other upper respiratory infections. Children who take propolis daily for three winter months have been proven to catch fewer colds than those kids who are taking a placebo.

Many research reviews have found that Vitamin C does reduce the length of a cold episode and weaken the severity of an infection for the general population. For those individuals who are engaged in extreme exercise, vitamin C can also help prevent a cold.
Zinc lozenges, when they are taken within 24 hours of the first cold symptom, can keep cold viruses from taking ground in the respiratory tract. The use of a zinc lozenge every couple of hours also causes colds to resolve more quickly and symptoms to be less severe.
Our immune system is out first line of defense against the cold and flu, as well as the diseases we may come down with. Keeping our immune system in tip top shape is key to a Happier and healthier life. The above herbs can help boost the immune system along with a dietary change and exercise plan one can reduce the length of or prevent sickness over a life time.


--
Buy Discount Supplements at Vitanet&reg, LLC


(https://vitanetonline.com:443/forums/Index.cfm?CFApp=1&Message_ID=1687)
---
Papaya- May Be A Fountain of Youth



Date: May 31, 2007 02:09 PM
Author:
Darrell Miller (dm@vitanetonline.com)
Subject: Papaya- May Be A Fountain of Youth

Papaya- May Be A Fountain of Youth
Seventy years ago, when the Social Security Administration was developed during the Great Depression, age 62 was recognized as average life expectancy. These days, getting older is a whole different ball game. Not only are people living well into their 80s and 90s, they're living better, too. People well into retirement are mountain biking, kayaking, jogging and hiking, as well as gardening, golfing and attending concerts – sometimes for their first time. Everybody, it seems, is on the go, from ages of 22 to 92.
Of course, you don't have to wait until retirement to start planning for a longer more vibrant life. The best way to ensure Happier and longer years ahead is to start young.
Nobody wants to spend retirement in the doctor's waiting room or have their golden years intruded upon with illnesses or infirmities. And, most importantly, we don't want to feel 80 years old even though our driver's license says we are.
These desires and demands are not just wishful thinking. Huge advances in the understanding of how men and women age are being made almost daily. These findings are helping to improve our chances of living long, healthy lives. And, some of the most impressive findings have shown that using nutritional supplements can help – in particular, a specially formulated papaya preparation is able to fight two of the primary reasons we get old – oxidative stress and immune system decline.
This issue of Ask the Doctor is going to share the anti-aging secrets hidden in the papaya and how this tropical fruit may hold the key to a long, vibrant life.
Q. Why papaya? What does papaya have that other fruits and vegetables don't?
A. Not many American moms put a papaya in their kids' lunch boxes and papaya pie has yet to gain a following. But this tangy tasting fruit is now appearing fairly frequently in the produce departments of most grocery stores and its popularity seems to steadily increase each year.
The papaya's bright orange flesh is fairly fibrous and very slippery – slicing a peeled papaya is a little like slicing a bar of wet soap. The core is filled with little black seeds that look a lot like caviar. And while eating a papaya will give you a day's worth of vitamins A and C as well as potassium taking Fermented Papaya Preparation (or FPP) might just give you an additional 30 years of healthy vibrant life.
Q. What exactly is Fermented Papaya Preparation (FPP)?
A. It's a specialized nutritional supplement. Backed by more than 30 studies to date, FPP has been used in Japan for decades. It's also an extremely popular supplement in France and other parts of Europe. FPP begins with fresh, ripe papayas that are slowly fermented by a natural process that takes several months to complete. The fermented papaya is then dried and ground into a fine powder. This phytonutrient-rich powder can then be sprinkled in the mouth, dissolved, and swallowed.
Q. How was FPP developed?
A. Japanese scientists noticed that individuals with higher amounts of papaya in their diets experienced certain health benefits.
Researchers who study aging decided to look at the papaya's chemistry to see if it might have properties that could contribute to longevity. Several plant chemicals in the papaya showed promise. And when they combined papaya with specific yeasts and traditional Japanese fermentation techniques, FPP was born. This unique substance was then subjected to scientific studies to see its health impact; they determined that FPP is a superior antioxidant, a powerful immune-booster, and one of Japan's secrets to a long healthy life.
Q. How does FPP help people live longer and healthier?
A. While getting older is an indisputable fact of life, aging, per se, is not. We can't do much about our annual birthdays and we really shouldn't even if we could. Every age is a cause for celebration and every life experience, both the difficult and the sublime, should be treasured.
However, we don't have to accept the consequences of aging that can make a mockery of the "Golden Years" - heart disease, Alzheimer's disease, Parkinson's disease, osteoporosis, arthritis, and cancer. Our parents and grandparents and the generations that preceded them might have had little say in how they aged. But we can. We can slow down the harmful effects of aging and FPP can help by reducing oxidative stress and immune system decline.
Additionally, fighting oxidative stress helps people retain their youthful appearance longer. Oxidative damage is the number one factor in facial aging.
Q. What exactly does oxidative stress mean and what does it have to do with aging?
A. One theory of aging is that harmful molecules called free radicals wreak havoc in our cells. Many of our body's normal metabolic processes produce free radicals. For example, free radicals are a normal by-product in the production of ATP (the energy molecule) from glucose. Certain types of white blood cells destroy invading microbes by the production of free radicals. Free radicals are also formed by the many normal enzymatic actions that take place every minute every day.
However, outside sources can also cause free radical formation, as well. If we are exposed to pollutants in the environment, chemicals, additives and preservatives in the food we eat, or even direct sunlight, excess production of free radicals can occur, causing profound damage. This free radical frenzy is called oxidative stress, and is linked to almost every disease of aging including arthritis, heart disease, cataracts, Alzheimer's disease, Parkinson's disease, and cancer. In fact, the reason why these are called diseases of aging is because the longer we are alive, the longer we are subjected to these free radical assaults.
Q. How does FPP affect the decline of our immune systems as we age?
A. Our immune systems consist of specialized tissues, organs, and cells, including several different kinds of white blood cells. Each type of white blood cell works in specific ways to keep us healthy and free of disease. They not only stand guard – on the alert for invaders – they can fight and eradicate microbes, too.
However, as we age, our white blood cells become less efficient in keeping viruses and bacteria from infecting us. They often mistake invaders for good guys, like nutrients. As they age, white blood cells may recognize foreign invaders, but be too tired to fight and let them in. This age-associated immune decline also results in single cancer cells being able to "take hold" and grow into tumors. By the time the white blood cells realize their mistake, the cancer is a widespread disease.
That's why older members of society have more urinary tract infections, more pneumonia, more cases of bacterial meningitis, tuberculosis, herpes zoster, and much more cancer than younger adults do. Moreover, mortality rates for these diseases are often 2-3 times higher among adults than younger people with the same disease.
FPP steps in and takes charge. One kind of white blood cells, the macrophage "eats" and digests bacteria, viral particles, and free radical fragments. Research has shown that FPP helps macrophages work faster and ingest more disease-causing microbes. Scientists have also discovered that FPP increases the production of a chemical protein called interleukin that's secreted by macrophages. Interleukin plays an important part in wound healing and keeping minor infections from becoming major infections.
Another important immune system cell is the natural killer (NK) cell, a white blood cell that is continually on the prowl for cancer cells. As the immune system ages, NK cells have trouble "seeing" cancer cells. Researchers have discovered that FPP boosts the activity of NK cells. Increased NK cell activity can result in the increased killing of cancer cells as well as cells infected by viruses.
Q. How does FPP help protect us from free radical damage?
A. FPP contains unique and powerful antioxidants. Antioxidants are molecules that neutralize free radical damage. Antioxidants do this by donating an extra electron to the free radical without becoming frenzied or worked up into a free radical themselves. Although the antioxidant has donated an electron, it has a more stable "personality" and is less reactive. This action stops the domino effect and ongoing free-radical damage.
If you consider your body a temple, think of free radicals as stealing bricks from your temple's foundation. FPP acts not only as policeman, but as a builder as well. It doesn't just stop the theft of bricks; it helps create new ones, keeping the foundation strong and young.
FPP does this by affecting super oxide dimutase (SOD) and glutathione peroxidase (GPX), the very genetic pathways that eliminate free radicals from the system. FPP is more than an antioxidant – it doesn't turn into a pro-oxidant if you happen to take a large dose the way standard antioxidants can. Consider it an "antioxidant plus."
Since aging is largely determined by how well our bodies can fight oxidative damage, using FPP can slow down the clock as it bolsters natural abilities with its own potent neutralizing activities.
Q. What else does science say about FPP?
A. As the subject of over 30 clinical studies, FPP has been shown to inhibit dangerous hydroxyl free radicals. In addition, it is also being considered for its immuno-protective effects.
Researchers and medical professionals have been studying FPP for years, tracking its effect on the immune system and aging. In fact, no less a personage then Dr. Luc Montagnier, co-discover of HIV 1 & 2 virus, has been conducting research on this natural immune booster.
Dr. Montagnier recommends using FPP as part of a tri-therapy (including antibiotics) that reduces the proliferation of the virus and stimulates the immune system. Since FPP has antioxidant and immuno-stimulative properties, it seems like an obvious choice for a combined approach to combating AIDS. Because of the higher free radical production in stage II of HIV infection, Montagnier believes that reducing this oxidative stress at the earliest stage of HIV infection may be a key factor.
In HIV-infected patients, the glutathione system is depressed even at the early stages. As part of a combination treatment, FPP increased the numbers of CF4 lymphocytes helped with weight gain and increased hemoglobin levels.
One scientific study showed the ability of FPP to inhibit dangerous hydroxyl and hydroxyl-like free radicals, while enhancing the production of protective super oxide. Other research by Dr. Lester Packer, a professor of Molecular Pharmacology and Toxicology at the University Of Southern California School Of Pharmacy, shows FPP to have natural iron chelating effects and prevents lipid peroxidation.
And, in one randomized, double blind, placebo-controlled clinical trial, patients with cirrhosis of the liver were given FPP or a placebo. The results showed that 81.2% of the patients survived in the FPP group compared to 38.5% of participants in the placebo group.
These studies and many others like it, show that FPP can neutralize the effects of oxidative stress on disease states as well as slowing the normal aging process.
Q. So if we can prevent oxidative damage to our cells AND prevent decline in our immune systems, how much longer can we expect to live?
A. Most theories of aging and almost all researchers who study aging claim there IS a limit to how long the human body can remain viable. However, the oldest age achieved so far was 128 by a woman named Ma Pampo who lived in the Dominican Republic. Other notable oldsters include Jeanne Louise Calment of France, who lived to be 121; Elena Slough, of Trenton New Jersey who lived for 114 years and 112-year old Mary Dorothy Christian who lived and died in San Pablo, California.
Right now, Japanese women have the longest life span of any country in the world, with an average life expectancy of 85.93 years. Japanese men live an average 78.87 years. Japan also has more centenarians – people living to age 100 and beyond – than any other country as well. There is no reason why the rest of the world, the USA included, can't achieve these average life expectancies and, hopefully, even surpass them.
Q. Is FPP safe?
A. Yes, it is. Many health-conscious people in Japan and Europe have used FPP for many years as an anti-aging product without any side effects.
Q. What is the recommended dosage level of FPP?
A. Dosages of FPP vary depending on individual needs and usage. For basic anti-aging support, 3 grams per day is fine. For additional support, up to 9 grams per day is recommended. To add a boost to your immune system when you need it, start out with 6-9 grams a day for the first 2-3 days (at the beginning of a cold, for example) and then move back down to 3 grams per day.
For individuals looking for optimum immune support, Dr. Montagnier advises morning and evening doses, preferably on an empty stomach.
Conclusion
As America's Baby Boomers turn 65, they are living proof that the milestone is no longer the herald of old age. It's just one more stepping stone from where we've been – to where we are – and on to where we want to go. Using Fermented Papaya Preparation, we can feel younger, look younger and live younger – to a very old age.
(https://vitanetonline.com:443/forums/Index.cfm?CFApp=1&Message_ID=1555)
---
Prostate Health Naturally



Date: June 16, 2005 11:11 AM
Author:
Darrell Miller (dm@vitanetonline.com)
Subject: Prostate Health Naturally

Nature's Life Prostate Health Options


Prostate Health... Naturally

Prostate issues too often put a damper on the activities of men of all ages and they are far more common than previously thought. According to some studies, virtually all men will eventually experience prostate issues.

Men with enlarged prostates experience discomforts that may include difficulty urinating, increased frequency and urgency of urination, bouts with sleep-disturbing nighttime urination and lower back discomfort. Dealing with the discomforts from enlarged prostates may be costly, too. Every year about 400,000 men have prostate surgery, adding over $3 billion annually to the national health care bill.

Nature's Life offers several products to support prostate health, including Saw Palmetto as a whole berry concentrate, and three doctor-formulated combinations including Saw Palmetto for supporting prostate health. All of these products are designed to provide nutritive support for:

healthy prostate gland function
normal urine flow

Nature's Life® Prostate formulas are made from all natural ingredients… only the finest available. Regardless of the formula you prefer, you can always be sure of the same superior quality and consistent results.

Prostate function
A small doughnut-shaped gland, the prostate surrounds the urethra where it leaves the bladder. The prostate produces an alkaline substance which makes up the largest part of the seminal reproductive fluid (semen).

Most men's prostates start to enlarge at about age 50. As the prostate gland enlarges, it pinches the urethra, causing reduced urine flow and increased discomfort. Research into prostate enlargement is focusing on male hormones, or androgens. In older men, androgen production changes result in higher levels of dihydrotestosterone (DHT), which is produced from testosterone. The prostate is more likely to enlarge when higher levels of DHT are present.

The Holistic Approach
A unique combination of herbs, amino acids, vitamins, minerals, phytonutrients, and essential fatty acids may help provide nutritional support to maintain good prostate health.

Saw Palmetto Berry (Serenoa repens B.)
The berries from this small tropical palm contain lipophilic sterols and essential fatty acids, including beta sitosterol. Saw Palmetto extract may also support normal inflammatory response by inhibiting the production of prostaglandins. Research suggests that Saw Palmetto may help to increase urine flow and decreases nighttime discomfort. Saw Palmetto has been the subject of numerous double blind clinical trials. All of these effects of Saw Palmetto make it the key ingredient to support prostate health.

Pygeum Bark (Pygeum africanum H.)
The bark of this tall African tree contains lipophilic sterols, including beta sitosterol and sitosterone plus unique fatty acids. These ingredients influence prostaglandin synthesis to help provide nutritional support for a normal inflammatory response. Other components of pygeum may provide nutritive support to help maintain normal prostate size.

Stinging Nettle (Urtica dioica L.)
A common "weed" around the world, stinging nettle has a long history of traditional use to support normal urine flow. Nettle contains substances that may have anti-androgen activity. Many commentators feel that the potential beneficial effects of Nettle extract are increased when combined with Saw Palmetto.

Pumpkin Seed (Cucurbita pepo)
The seeds of this familiar food is a good source of zinc, phytosterols, and essential fatty acids: nutrients essential to prostate health. Preliminary studies find pumpkin seed extract promising alone, but combinations of pumpkin seed oil with nettle and/or saw palmetto have the potential to help restore and maintain healthy prostate size.

Minerals
Zinc is concentrated in the prostate gland and is a major constituent
of seminal fluid. Zinc appears to play a role in maintaining healthy male hormone balance, possibly by its effect on 5-alpha reductase, the enzyme which produces powerful androgens in the prostate. Preliminary reports suggest that zinc may be helpful in supporting urinary comfort. Copper is added to balance the zinc and prevent a
copper deficiency.

Active Aminos™ (Glutamic Acid, Alanine & Glycine)
These are the three amino acids found in highest concentration in the prostate. A recent study suggested that this combination of amino acids may help support normal urination and urinary urgency.

Beta Sitosterol
The oil constituents of a few plants, including soybeans, pygeum, and pumpkin seeds, contain a mixture of phytosterols, or plant hormones, that include beta sitosterol. Recent studies have suggested that beta sitosterol may help to support normal urine flow. Research also suggests that beta sitosterol may also support normal prostaglandin synthesis thus normalizing the inflammatory response.

Vitamin B-6 (Pyridoxine HCl)
This essential B vitamin is required for many metabolic processes, including the use of amino acids such as Glutamic Acid, Alanine and Glycine.

Lycopene: A valuable addition
Lycopene is an antioxidant carotenoid found primarily in most tomato products. In men, lycopene is stored in the prostate and testes, and has been associated with protecting the health of the prostate by acting as an antioxidant. As men age, the level of lycopene is diminished, therefore it should be replaced by food intake or supplements.

Several other herbs have traditionally been used for prostate and urinary tract health:

Herbs
Traditional Indications*
Burdock Root
(Arctium lappa L.)
Contains polyacetylenes, amino acids and inulin for restoring harmony to the body.
Cayenne Fruit
(Capsicum annuum L. var. annuum)
Contains capsaicin and saponins for stimulating blood flow.
Goldenseal Root
(Hydrastis canadensis L.)
Contains alkaloids, including berberine, a powerful tonic for all mucus membranes.
Gravel Root
(Eupatorium purpureum L.)
Contains active volatile oils and flavonoids; for healthy kidney and bladder function.
Juniper Berry
(Juniperus oxycedrus L.)
Contains essential oils, flavone glycosides, organic acids and terpenes for healthy kidney and bladder function.
Marshmallow Root
(Althaea officinalis L.)
Mucilage, containing poly-saccharides and uronic acid for normal urine flow.
Parsley Leaf
(Petroselinum crispum M.)
Contains coumarin and flavonoids for normal urine flow.
White Pond Lily Root
(Nymphaea odorata)
For intestinal cleansing.

* These are traditional indications, and Nature's Life does not guarantee that the indicated herb will have the referenced benefit at the levels provided.


Lifestyle Choices
Nutritionists believe that diet and exercise contribute a great deal to the success of natural prostate self-care. In addition to a comprehensive prostate support formula, men should reduce dietary fat, eat more fruits and vegetables and commit to a regular exercise program. This is not just for a healthy prostate, but a choice for a healthier, Happier life.

The Nature's Life® brand has three comprehensive formulas with herbs and nutrients intended to provide nutritive support for healthy prostate gland function and normal urine flow, as well as individual supplements to complement these formulas:

800 Prostate Support™ combines standardized extract of Saw Palmetto – the choice for a stronger dosage – with Stinging Nettle, standardized Pygeum bark extract, and zinc.

Prostate 700+™ combines standardized extract of Saw Palmetto with concentrated Nettle root extract, and pumpkin seed oil.

600+ Prostate Maintain™ combines a whole herb form of Saw Palmetto for a regular maintenance dosage with Active Aminos™, Zinc, and a blend of traditional herbs.

Saw Palmetto, 500 mg whole herb

Lycopene 30 mg & 10 mg


Which Prostate Formula is Best For You?

| | | | |
| --- | --- | --- | --- |
| Nature's Life® Formula/Per Serving | 600 | 700 | 800 |
| Saw Palmetto | 600 mg | 213 mg* | 160mg* |
| Pumpkin Seed Extract | 50 mg | 267 mg* | |
| Nettle Root Extract | | 400 mg | 150mg |
| Pygeum Bark Extract | 10 mg | | 50 mg |



--
Vitanet &reg



(https://vitanetonline.com:443/forums/Index.cfm?CFApp=1&Message_ID=368)

---

Women and Depression!


Date: June 13, 2005 07:48 PM
Author: Darrell Miller (dm@vitanetonline.com)
Subject: Women and Depression!


Women and Depression by Lisa James Energy Times, March 11, 2004

Just as fog veils a beautiful landscape, so depression veils life itself: rendering existence dark and dreary, narrowing the scope of one's dreams. And women are particularly prone to this lingering sadness.

The good news: Depression doesn't have to linger forever. With proper nutrition, lifestyle changes and a revived outlook, you can break through that fog into a sunnier emotional clime. Women are more likely than men to fall prey to depression throughout their lifetimes, with women being twice as likely as men to experience major depression.

While the greatest risk for both sexes falls at midlife, the gender difference appears early; one in ten teenage girls was found to suffer from major depression in one study (International Journal of Behavioral Development 2004; 28:16-25). What's more, childhood depression leaves a person more susceptible to mood problems in adulthood.

One reason for the gender difference in depression, according to researchers, is that women tend to dwell on depressed feelings to a greater degree than men. Some scientists believe a family history of depression carries greater weight for women. Others theorize that the inner fluctuations of a woman's monthly cycle can leave her susceptible to stresses emanating from the outer world. Studies indicate that almost three-quarters of all premenstrual women experience some level of mood difficulties (Summit on Women and Depression, APA, April 02), and a woman's hormonal ebb and flow may even make her more vulnerable to seasonal affective disorder (SAD), the kind of depression linked to a lack of natural light.

Warning Signs Not surprisingly, many depressed folks feel sad and lethargic, down on themselves and the world. But in some people, depression is marked by agitation and concentration difficulties, or is accompanied by anxiety. Sleep disturbances-either insomnia or excessive sleepiness-often ensue, and activities that used to provide pleasure lose their appeal.

Breaking depression's grip can do more than just lighten your mood-it may help safeguard your health. Studies suggest depression dampens the immune response and may increase the risks of coronary heart disease and diabetes (Archives of General Psychiatry 2003; 60:1009-14; Circulation 2000; 102:1773; Diabetes Care 2004; 27:129-33).

Origins of Depression

The reasons some people are pulled down by depression's undertow while others are able to stay afloat emotionally are complex, but researchers believe common factors link them all.

One factor that can't be ignored is genetics. "If you are depressed, there is a 25% chance that a first-degree relative-a parent, child or sibling-is also depressed," says Hyla Cass, MD, author of St. John's Wort: Nature's Blues Buster (Avery). Other factors are physical problems and medication side effects. That's why your first step should be a consultation with your health care practitioner (if your moods are especially dark, seek professional assistance as soon as possible).

Life's worries and cares also weigh more heavily on some people than on others. " [N]ot only will certain stressors [adverse events] cause depression as a direct response," notes Dr. Cass, "but they may predispose an individual to future episodes of depression." For example, the end of a relationship when you feel you've lost a lover and been humiliated (and been cheated on) raises your risk of depression (Archives of General Psychiatry 2003; 60:789-96).

The Depressed Brain

When depression hits, brain chemistry shifts. As a result, chemicals known as neurotransmitters, which relay messages between brain cells, go awry. For instance, a neurotransmitter called serotonin-critical to mood control-may decrease, leaving you feeling depressed, anxious, craving certain foods and unable to sleep.

Conversely, "high levels of serotonin are associated with emotional and social stability," according to Dr. Cass. She adds that, in addition, sex hormones such as estrogen and testosterone "affect brain cells directly."

Lifting the Fog

Because the causes of depression are so complex, leaving the darkness behind generally requires opening up several pathways. Part of feeling better simply lies in believing that you can. Researchers have found that depressed people who feel they have a sense of control over their troubles, do, in fact, have a better chance of recovery (General Hospital Psychiatry 2000; 22(4):242-50). Finding a community of like-minded folks bolsters your capacity to deal with mood problems. In some cases, time spent with a therapist can be a valuable aid in figuring out what's bothering you.

On the physical side, losing weight can lift your spirits. Among women with severe obesity-itself a depression risk factor-losing weight has led to depression relief (Archives of Internal Medicine 2003; 163:2058-65). Research also indicates that exercise helps brighten dark moods.

Nutritional Uplift

A change in diet, along with certain supplements, can also help dispel depression. The first step on the road to emotional recovery: eat a lot of fresh, organic fruits and vegetables, and stay away from overly refined foods with high levels of sugar.

Omega-3 fatty acids, the kinds found in flax seed and fish, are essential to proper brain function. In several studies, people who took supplemental omega-3s found significant relief from depression.

Key amino acids-the basic units of which proteins are built-serve as starting points for the production of mood-lifting neurotransmitters. In one trial, people who took an amino-acid mix that included tyrosine enjoyed better moods and were Happier than people who took amino acids without it (Psychopharmacology (Berlin) Sept 4 2003).

Along with amino acids, the body needs the right vitamins-especially members of the all-important B family-to create depression-fighting brain chemicals. In one study, people with depression who took vitamin B12 improved their chances of recovery (BMC Psychiatry 2003; 3:17).

Another interesting observation: Vitamin B12 and its partners vitamin B6 and folate are essential to keep a protein called homocysteine (known primarily as a cardiovascular hazard) from reaching excessive levels, and people with high homocysteine are twice as likely to be depressed. This has led some researchers to speculate that folate may help keep depression under control (Archives of General Psychiatry 2003; 60:618-26).

Herbs that may help beat back the blues include two that help the body deal with stress, eleuthero (Eleutherococcus senticosus) and schisandra (S. chinensis).

A new diet, a new outlook: With the help of the right nutrients and the right support, you can break the bonds of depression.



--
Vitanet &reg



Solaray - Ultimate Nutrition - Actipet Pet supplements - Action Labs - Sunny Greens - Thompson nutritional - Natural Sport - Veg Life Vegan Line - Premier One - NaturalMax - Kal

(https://vitanetonline.com:443/forums/Index.cfm?CFApp=1&Message_ID=336)

---

Celebrity Holiday Fare - eating plenty of vegetables is the trendiest trend...


Date: June 13, 2005 09:53 AM
Author: Darrell Miller (dm@vitanetonline.com)
Subject: Celebrity Holiday Fare - eating plenty of vegetables is the trendiest trend...


Celebrity Holiday Fare by Claire Gottlieb Energy Times, October 11, 2003

Trendy celebrities and trendy food go together like holidays and sparkling trees. Within the celebrity-filled universe known as the media, eating plenty of vegetables is the trendiest trend. And, according to the latest nutrition research, it also may be the healthiest.

Even before Frankenstein's monster picked up his first movie contract or endorsement deal, he was a vegetarian (for reasons best known by Mary Wollstonecraft Shelley, his creator).

Meanwhile, well-known actor Woody Harrelson, a fan of raw, vegetarian foods, professes that his devotion to uncooked veggies only reached firm ground when he became convinced they could and would taste fantastic. The tastiness of the recipes we've included with our inspection of the rarefied world of celebrity food prove that the celebrity predilection for these dishes keeps taste buds happy.

For Love of Pie

When preparing your holiday fare this season, taking tips from the dietary habits and favored dishes of celebrities may perk up your lunches and dinners. Healthy dishes can be delicious!

As Woody Harrelson points out in his foreword to Living Cuisine (Avery/Penguin) by Renee Loux Underkoffler, he became a fan of raw vegetables when he was convinced that they could be made into delicious dishes.

"Though I wasn't raw at the time, I knew enough to know that raw food and its emphasis on enzymes being the life force of the food is the way to go for optimum health and energy. Still, you can talk theory all you want; if the taste isn't there, color me a cooked-food junkie."

Eating dishes cooked by Ms. Underkoffler left him and Gabriel Cousens (a health book writer) speechless.

"We were struck dumb by our taste buds...the coup de grace was one of Renee's coconut cream pies, which, I confess, almost brought Gabriel and me to blows over the last piece." Other celebrities also find Ms. Underkoffler's food preparation skills to be superb. Alicia Silverstone raves, "I love Renee....Her food reflects that spirit, opening the senses to everything around you-it's incredibly rich and delicious and full of health and restorative energy. Her food is medicine." (But it doesn't taste like it!)

Birth of a Charitable Idea

Meanwhile other celebrities have taken their food act to a whole new level. Consider how Paul Newman's holiday habits led to his food adventures.

The story on Mr. Newman starts with salad dressing and Christmas. He and his friend, author A.E. Hotchner, originally created home made dressing and bestowed wine bottles of the stuff on family and friends for Christmas presents. Consequently, every holiday season Mr. Newman and his immediate family indulged in Christmas caroling and salad dressing giving. The demand for the dressing grew every successive holiday season until Mr. Newman and Mr. Hotchner decided to go commercial: Sell the dressing and make it available to shoppers throughout North America. The profits go to charity, and Mr. Newman bestowed about a million dollars to worthy causes in the first year.

In the early 80s, the Newman's Own brand started out with its Oil & Vinegar Dressing. Today they offer salad dressings, pasta sauces, salsas, popcorn, lemonade and other sauces. According to Mr. Newman, the two principles that rule the company are an insistence on top-quality products without artificial ingredients or preservatives and the donation of all after-tax profits from the sale of the products to educational and charitable organizations, both in the United States and foreign countries where the products are sold. Over $125 million worth have been donated since 1982.

In 1986, Mr. Newman founded The Hole In The Wall Gang Camp, along with Ursula Gwynne and A.E. Hotchner, with funds from Newman's Own and other donations. The camp, located in Connecticut, is for children with serious disease. (Newman recipes are available at the website: www.newmansown.com.)

Whether the latest celebrity trend wends its way to raw food or cooked creations, you can safely count on the fact that celebrity heads will rest easy tonight (and yours can, too!) knowing that they've eaten food that's both in fashion and healthy. Leo Tolstoy, the celebrated Russian novelist, once pointed out, "Vegetarianism serves as a criterion by which we know that the pursuit of moral perfection on the part of man is genuine and sincere."

When you try it for yourself, you'll find that serving mostly vegetarian meals may also offer evidence of a sincere devotion to better health and Happier holidays.



--
Vitanet &reg



Solaray - Ultimate Nutrition - Actipet Pet supplements - Action Labs - Sunny Greens - Thompson nutritional - Natural Sport - Veg Life Vegan Line - Premier One - NaturalMax - Kal

(https://vitanetonline.com:443/forums/Index.cfm?CFApp=1&Message_ID=319)

---

You Are What You Digest


Date: June 10, 2005 04:50 PM
Author: Darrell Miller (dm@vitanetonline.com)
Subject: You Are What You Digest


You Are What You Digest

by Anthony J. Cichoke, DC Energy Times, September 2, 1999

Does your dinner creep back to haunt you in the ghostly morning hours? Does a mere glance in the direction of the local Mexican cafe or barbecue palace fill you with dread (to say nothing of internal discomfort)?

We tend to ignore our digestive systems-the ever-ready, always reliable iron-clad stomachs of our youth, into which we stuffed pizza, peppers and beer-until diarrhea, gas, heartburn, bloating, constipation, stomach pain or other, much more serious, problems develop.

According to the National Institutes of Health, more than 62 million Americans experience some type of digestive distress. More than 10 million people suffer from hemorrhoids, nearly 3 million from gastritis and duodenitis, 2.3 million from inflammatory bowel disease, almost 4.5 million from constipation and 1.4 million from irritable colon. (Statistics from Digestive Diseases in the United States: Epidemiology and Impact, edited by James E. Everhart and published in 1994 in Washington, DC, by the US Department of Health and Human Services, Public Health Service, National Institutes of Health, National Institute of Diabetes and Digestive and Kidney Diseases.)

Many conditions such as hemorrhoids or constipation are relatively benign, while others, notably chronic liver disease, malignancies and ulcers, can be life-threatening.

In my long career as a chiropractor with an intense interest in nutrition, I have studied and written about the powers of enzyme therapy to prevent and treat the common and related problems of indigestion, heartburn, gas, lactose intolerance and constipation.

Poor Digestion: The Costs

Impaired digestion takes a dangerously high toll in causing nutrient deficiencies. For example, the stomach needs sufficient hydrochloric acid to activate the digestive enzyme pepsin, a substance which helps break down the proteins you eat into the short chains of amino acids (protein building blocks) that go into strong muscles, fight disease and produce a healthy supply of blood.

Poor digestion can also impair your absorption of carbohydrates and fats as well as many vitamins and minerals. Vitamin E, for example, is fat soluble, that is, stored for long periods in the body's fat cells, rather than rapidly excreted like the water soluble vitamin C.

Vitamin Absorption

Impaired pancreatic function, or insufficient lipase or bile production, will inhibit fat digestion, possibly causing insufficient absorption of vitamin E, according to the book Present Knowledge in Nutrition (International Life Sciences Institute, Nutrition Foundation, Washington, DC), which is edited by Myrtle L. Brown.

Thus, any difficulty in digesting and absorbing dietary fat can appreciably decrease vitamin E digestion and absorption. In fact, insufficient fat intake coupled with troubled digestion and absorption can affect the body's use of all the fat soluble vitamins-A, D, E and K.

The Enzyme-Digestion Team

Enzymes are molecules naturally produced by the body. These dynamos are involved in all physiological functions but are probably best known for the many jobs they perform during the process of digestion.

Digestive enzymes break the food you eat down into smaller particles so the body can better absorb vitamins, minerals and other nutrients. Unfortunately, in many cases, we may become deficient in digestive enzymes. Or, on the other hand, the enzymes we do produce may be inadequate for proper digestion. Luckily, supplemental enzymes can compensate for nature's shortfalls.

Enzyme Boosters

Supplemental enzymes, available in tablets, capsules, powders and pills, can help enhance the digestive process. The most popular enzymes for this use include:

Proteases help the body digest proteins by breaking them down into their component amino acids.

Lipases break down fat molecules into smaller pieces for better digestion.

Amylases break down carbohydrates.

Digestive enzymes also function in a wide variety of ways:

They detoxify and cleanse the colon and stimulate the beneficial bacteria in the gut, thereby helping relieve a number of digestion-related disorders.

They help mobilize and remove toxic products from the body.

Supplemental enzymes can be used in basically three ways: as digestive aids, taken with or just prior to meals to help break down foods, freeing their nutrients for absorption and use by the body; as systemic enzyme therapy taken between meals and intended to be absorbed into the bloodstream and carried throughout the body to work intensively and thoroughly at the cellular level. They are consumed between meals to avoid mixing them with food as it is consumed.

Energizing Enzymes

Enzymes used systemically can energize the digestive, immune, cardiovascular and nervous systems. In addition, they can also help fight viruses, bacteria, toxins and inflammation, a common symptom with many digestive disorders including diverticulitis and gastritis.

The third way to take supplemental enzymes is in a form I call Enzyme Absorption System Enhancers (EASE), commercially produced enzymes combined with herbs, vitamins, minerals and other nutrients designed to improve their activity, absorption and bioavailability (readiness and ease with which the body can take them up).

Enzymes for Common Conditions From my extensive research and experience, enzymes as digestive aids, in systemic enzyme therapy as as EASE, can treat more than 150 common health conditions.

Choose your enzyme supplements carefully, scrutinizing the label thoroughly for:

directions for use formulation (coated or uncoated) the enzymes in the formulation and their sources; a vegetarian would want to avoid enzymes from animal sources and those with allergies should ensure that the formulation is free of potential allergens. However pervasive digestive problems are, there's no reason why they have to get you down, ruin your digestion or inflate you. These are very useful substances: Enzymes can set your digestive system - and most of your body's functions - back on track.

Remember, enzymes are essential keys to the smooth, efficient function of that wonderful machine, the human body. Because enzyme production and activity decrease with age, trauma and illness, make a firm commitment to daily enzyme supplementation for a healthier, Happier, longer life.



--
Vitanet &reg



(https://vitanetonline.com:443/forums/Index.cfm?CFApp=1&Message_ID=277)
VitaNet ® LLC. Discount Vitamin Store.
Back to top