Search Term: " Peru "

Messages 1-34 from 34 matching the search criteria.
---
Say Goodbye to Gout and High Uric Acid Levels With This Powerful Home Remedy | Natural Cures



Date: August 27, 2017 12:14 PM
Author: VitaNet, LLC Staff (support@vitanetonline.com)
Subject: Say Goodbye to Gout and High Uric Acid Levels With This Powerful Home Remedy | Natural Cures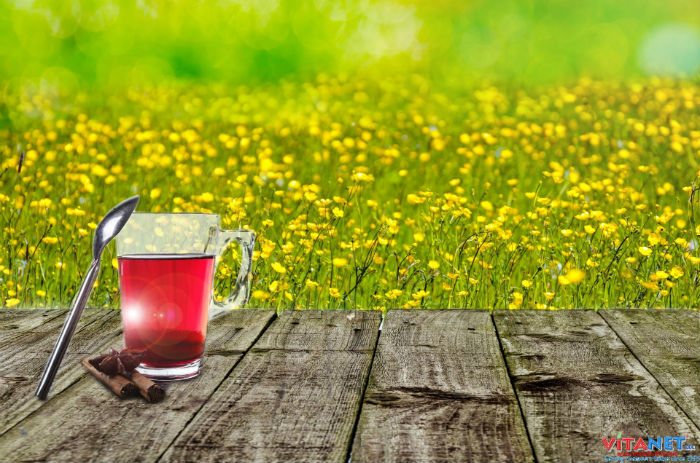 You can say goodbye to gout and also high uric acid levels with one powerful home remedy. Uric acid is an acid that is produced by the body when food is broken down during the digestive process. To eliminate it, the cells dissolve it and carry it to the kidneys through the blood stream. The kidneys then expel it. The kidneys filter the blood and get rid of the residue through urine. When there is a build up of this acid, there is an imbalance in the tissue.
https://www.youtube.com/watch?v=TvdRDA6MKIU&rel=0
Key Takeaways:
Digestive processes result in uric acid, which is routed to the kidneys for disposal, filtering blood to remove any residue, via the urine.
Sometimes the body produces too much of the acid, or the filtration proves inadequate, causing acidic levels to rise in the body, and a condition better known as hyPerurecemia.
The condition leads to crystallization, which can adversely affect renal and joint health.
"Both artichoke and lemon help to control inflammation due to their diuretic and purefying properties that lower high uric acid."
(http://vitanetonline.com:443/forums/Index.cfm?CFApp=1&Message_ID=5186)
---
Anti-cancer breakthrough: 52 herbs were tested, and only these three were found to effectively fight cancer



Date: August 19, 2017 12:14 PM
Author: VitaNet, LLC Staff (support@vitanetonline.com)
Subject: Anti-cancer breakthrough: 52 herbs were tested, and only these three were found to effectively fight cancer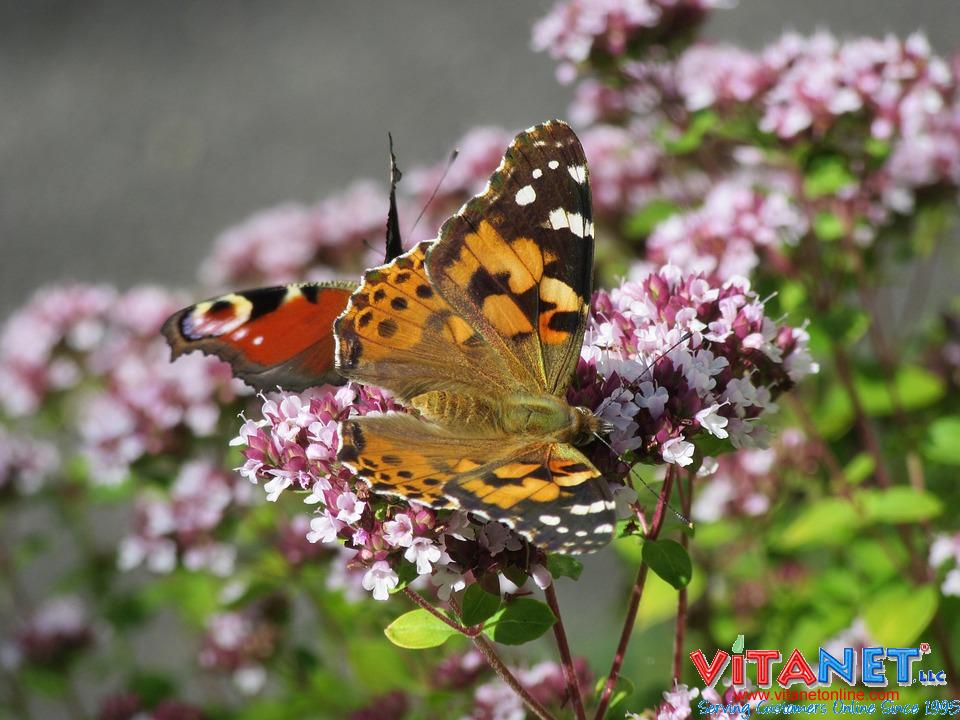 Natural herbs have been used medicinally for centuries. Ancient civilizations have used them to cure many minor and major ailments. These herbs are now being studied to treat strains of cancer. Scientists from King Abdullah University of Science and Technology have reviewed the high contrast image screening of 52 herbs to test their properties that may affect cancer. In all of these 52 herbs three have showed promising results. They all originate in the middle east and include Citrullus colocynthis, Anastatica hierochuntica, and JuniPerus phoenicea. More testing is necessary. With the discovery of these herbs' possible treatment powers, more people are hopeful to discover new herbs in such places as the Amazon Rainforest. Although recent deforestation is an issue.
Key Takeaways:
Researchers recently identified three plants that have properties that could help cure cancer.
The three plants identified by researchers had active compounds that could potentially be broken down to create anti-cancer chemicals.
Many other plants, such as some growing in the diverse Amazon rainforest, should be investigated in the search for anti-cancer medicines, but many of these plants are threatened by human activity.
"The three plants that showed a lot of promise were Anastatica hierochuntica, Citrullus colocynthis, and JuniPerus phoenicea. All of these had potent anti-cancer substances known as topoisomerase inhibitors that could potentially be used to develop anti-cancer inhibitors."
Read more: http://www.naturalnews.com/2017-08-15-anti-cancer-breakthrough-52-herbs-were-tested-and-only-these-three-were-found-to-effectively-fight-cancer.html
(http://vitanetonline.com:443/forums/Index.cfm?CFApp=1&Message_ID=5149)
---
6 Health Benefits Of Maca



Date: June 13, 2017 09:14 AM
Author: VitaNet, LLC Staff (support@vitanetonline.com)
Subject: 6 Health Benefits Of Maca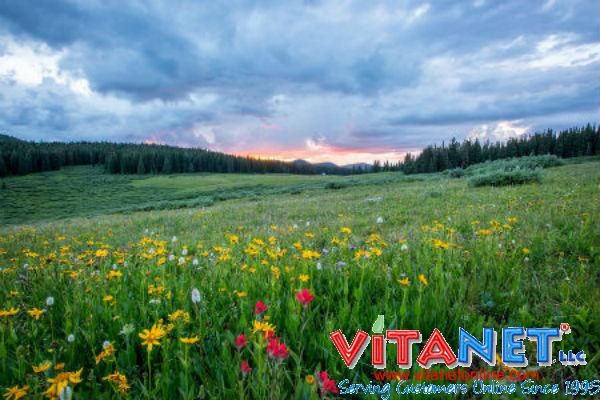 Maca, a cruciferous plant similar to broccoli and cauliflower, could provide health benefits to those dealing with issues related to aging. The root of Maca is ground and dried to a powder. With it's slightly sweet taste, it can be added to numerous dishes and drinks as a supplement. Both men and women can benefit from the added nutrients,fats and acids, as little as a teaspoon a day can be effective. There are no noted side effects from adding Maca as a dietary supplement for healthy persons. Those taking hormones or other medications may need to consult a physician for any possible interactions.
Key Takeaways:
Like cauliflower, broccoli and cabbage, maca belongs to the family of cruciferous vegetables that is grown in the high mountains of South America, and most often in Peru.
In South America, maca has been consumed and known for its many health benefits for thousands of years. Here, we are just starting to understand the great healing powers of this pleasant-tasting root.
Maca has been proven to improve libido in both men and women, although don't expect results overnight
"If you haven't already tried it, the maca root (Lepidium meyenii) is one versatile superfood to start paying more attention to."
Read more: http://www.thealternativedaily.com/health-benefits-of-maca/
(http://vitanetonline.com:443/forums/Index.cfm?CFApp=1&Message_ID=4823)
---
Maca Root And Your Health



Date: September 28, 2016 07:50 AM
Author:
Darrell Miller
Subject: Maca Root And Your Health

Maca, (Lepidium meyenii) also Peruvian herb is a biennial herb indigenous to Andes, Peru. It's also grown in Brazil and Bolivia. It's cultivated for its fleshy hypocotyl and tap root which is a root vegetable and a medicinal herb.
Brief history
For over 2000 years, Maca root has been used by the ancient Incan culture for medicinal uses. They highly revered the plant for its legendary ability to offer mental clarity and energy as well as enhancing sex drive.
Today, Maca root is medicinal and health benefits such as:
Hormonal balance to improve menopause and PMS symptoms in women as well as mood and fertility
Improving sperm production, volume, and mobility in men
Reduces enlarged prostates
It's used as an aphrodisiac to improve sex drive
Increasing bone density especially in women
Maca root and Energy improvement
Maca contains vitamins, fatty acids, proteins, and minerals. These are elements to naturally support energy supporting as well as aid in injury recovery. Those who have used maca root in powder form have testified that it makes them awake, driven and energized. They even prefer it over caffeine as it doesn't give jitters.
Clinical studies have revealed that maca is useful in maintaining positive energy levels and reducing anxiety and depression. It's also important in regulating the hypothalamus, which improves the functioning of pituitary glands and thus balancing focus and energy. Researchers believe this is enhanced by balancing blood sugar levels.
Maca root holds many health benefits, if you are over the age of 50, you should be taking maca root daily to help balance hormones and feel better.
Reference URLs
https://draxe.com/top-5-maca-root-benefits-and-nutrition/
http://www.globalhealingcenter.com/natural-health/7-benefits-of-maca-root-for-women/
http://www.webmd.com/sex-relationships/guide/the-truth-about-maca
(http://vitanetonline.com:443/forums/Index.cfm?CFApp=1&Message_ID=3316)
---
Benefits of Chanca Piedra (phyllanthus niruri)



Date: September 15, 2016 02:07 PM
Author:
Darrell Miller
Subject: Benefits of Chanca Piedra (phyllanthus niruri)

Chanca piedra also known as phyllanthus niruri and whose common names are stonebreaker, seed-under-leaf or gale of the wind is a tropical plant, indigenous to Amazon Rainforest in South America and India. It is a highly regarded plant, familiar to naturopaths. Read on to find why?
For centuries, the indigenous people of Amazon have used Chanca piedra to treat and remove kidney gallstones. In fact, the name Chanca piedra is a Peru word for "stone breaker". In addition to curing gallstones, the plant has diuretic qualities which, is why over 300 studies have been done since the 1960s to ascertain its healing abilities.
From this research, the plant has been found to cure a number of diseases. These include;
Gallstones, and Kidney Stones – Chanca is believed to hold the most promising treatment for kidney stones, not only among the indigenous people but also, in the Ayurvedic medicine.
Preliminary studies indicate that the plant has the potential to protect the kidney from kidney stones by simply increasing the secretion of bile and reducing the formation of any obstructions in the kidneys and the gall bladders. The extra bile secreted enhances digestion and increase absorption fats, like fat soluble vitamins.
Chanca piedra and the Liver – the herb contains a protein which research has shown that it protects the tissues of the liver against oxidative stress by simply increasing antioxidative defense.
Antioxidant Activities – Chanca piedra has also been found to contain phenolic content which reflects antioxidant activities when tested. The antioxidants support optimal blood pressure levels in addition to supporting balanced blood sugar levels.
Defense against harmful organisms – water extracts from this herb have indicated toxic activities against several organisms that are harmful to human body. Additionally, Chanca piedra has been found to defend the body against;
· viral infections
· colds and flu
· bacterial infections
· herpes
· asthma,
· diabetes
· malaria,
· hypertension
· HIV, and
· bronchitis & colic
References:
http://www.globalhealingcenter.com/natural-health/benefits-of-chanca-piedra/
https://jonbarron.org/herbal-library/herbs/chanca-piedra
(http://vitanetonline.com:443/forums/Index.cfm?CFApp=1&Message_ID=3289)
---
Peruvian Maca



Date: September 17, 2014 05:25 PM
Author:
Darrell Miller (dm@vitanetonline.com)
Subject: Peruvian Maca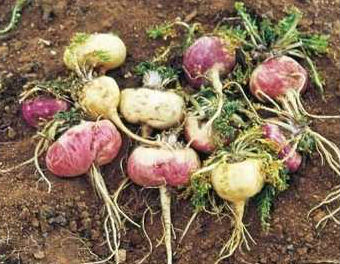 What is a Maca Root?
Maca Root is one of the roots and tuber harvests of higher protein content. Until late years, this nutritious base of the Andes was little or nothing known for the lion's share of the individuals thereof, Peru (aside from the tenants of the Andes) and obviously overlooked by whatever is left of the world.
Maca (otherwise called Peruvian Maca or Maca Andina) has an astonishing quality to develop to remarkable statures: from 3800 to 4800 meters high in the most cold Andes mountains, where temperatures are amazing, from exceptional hotness morning to ice on the night, frigid winds, snow and persevering high power of daylight. In this antagonistic region, where there is little oxygen, there is uncommon vegetation develop just potatoes and maca sharp. There are no trees, no plants, just a couple of centimeters tall.
This tuber, irrelevant part of the tuberous root size and state of a typical radish, is effectively dried under the sun and keeps up its nutritious qualities, with elevated amounts of iron, for a few years stockpiling. It is brilliant nourishment and Incas additionally utilized it for its richness improving activity and its impact on sexual conduct.
There have been various effective studies on the action manure Peruvian maca creatures and people. In 1980, researchers from Germany and North America who were doing investigations of the herbs in Peru, rekindled enthusiasm toward its momentum Maca, naming it "the lost products of the Incas."
A percentage of the elements that have been recognized: amino acids, proteins, vitamins, minerals, follow components and auxiliary metabolites.
Maca - History:
Anthropological confirmation has been found in the development of maca in Peru since 1600 BC. The Incas considered Maca as a blessing from the divine beings. They additionally develop maca as nourishment, Lamac - developed in the Andes utilized for religious services and custom moves. Spanish accounts report that amid the victory of Peru, creatures brought from Spain not play ordinarily as of right now, the locals cautioned the vanquishers who nourished their creatures with maca, with what they got the levels of typical generation.
Concerning the stretcher, Father Cobo, amid the pilgrim time, he said: "Maca develops in the most rough and frosty of the good countries where there are chances to develop any plant sustenance."
Maca - Morphology and plant science
Maca is a biennial plant statures conduct, being pollinated toward oneself, cleistogamous, with a five-month conceptive stage and with a blossom that keeps going two roots.
Maca Root: Roots have shades extending from light yellow to dark through the tan, purple, and so on with sizes of 3-6 cm. transverse measurement of 4-7 cm. longitudinal, in the same way as a radish (reversed cone). The root is first in the improvement of items. There is no true distinction in taste or substance organization as the color of the root.
Stem: Short, subtle, in the same way as a carrot or radish.
Leaves: rosette, made with flanges sheath, petiole length with the top leveled. Limbo compound, has a length of 6 to 9 cm; the basal and cauline pinnatifid are somewhat lessened.
Inflorescence: group compound and infrequently basic. The blooms structure bunches, are helper bisexual, actinomorphic, green light and little, white pre-flowering calyx and corolla with 4 free petals somewhat bent at the peak.
Soil grown foods: units somewhat amagrinado. With a solitary seed in each one cell, ovoid, yellowish-red, 1-2 mm. wide.
Maca – Cultivation
Cultivola Maca is developed fundamentally for its tuberous root is naturally known as hipocolito (eg radish, turnip). The maca plant has the astonishing quality to develop to unprecedented statures (from 3800 to 4800 meters) in the unfriendly Puna Peruvian where temperatures are great: the serious high temperature of the morning to the sub zero frost of the night.
The puna is a pleasant yet great condition in this environmental locale is uncommon vegetation, just potatoes become astringent and maca. The air contains little oxygen, the sun is amazingly exceptional and extremely solid winds, it is consequently that no trees and plants have just a couple of centimeters tall.

Maca planting is carried out from September to December. The seeds are scattered in the fields to be reaped in 6 to 8 months. After Recolta the roots to dry in the sun for 2 months, amid which they lose 75% of its unique weight. This moderate drying methodology causes the maca change of taste: an intense hot taste with a caramel flavor. The dried root could be put away for 4 years without losing its properties.
(http://vitanetonline.com:443/forums/Index.cfm?CFApp=1&Message_ID=3159)
---
Benefits of Maca root



Date: December 15, 2013 07:29 PM
Author:
Darrell Miller (dm@vitanetonline.com)
Subject: Benefits of Maca root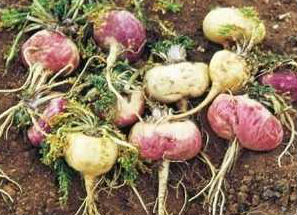 Benefit of Maca root.
Maca root has always been used as a source of food in Peru for many years because of its medicinal functions. This root is normally packed with other nutritionally rich components thus making it a good instrument for balanced diet contribution daily.
Maca Powder
Maca powder strongest health advantages are based on how the root will work in relation to the endocrine system. Endocrine system which is in charge of transition is a system of glands which releases human hormones in the blood system. This powder will energize the body so that it can make hormones. Due to this stimulation of the maca root, very good hormones will be released in your blood stream which will subsequently assist in regulating issues within those hormones.
Maca Root
Maca root is also used for vitality tonic in addition to being used as sport nutrition in libido improvement. This root has exclusive sense of balance of antioxidants, minerals, proteins, vitamins, plant sterols, and carbs which interacts to maintain the whole body at optimum level. Maca root offers energy thus balancing the endocrine system such as pancreatic, adrenals, thyroid and pituitary gland. It usually helps people to retrieve their endurance in addition to assisting in mental balance.
Health Benefits of Maca to Women
In women, the health benefits of this powder will include enhancing the levels of energy, improving sexual libido, increasing capacity of holding up against stress as well as decreasing sweating at night and menopausal flashes. Maca root is an adaptogen which revitalizes the body as whole.
Benefits of Maca to Men
Maca powder has also its benefits on men in that it enhances testosterone or androgenic hormone levels in addition to improving sperm fertility. Some men also experience erection cells reactions increase, a leading known as an organic and natural substitution of Viagra. Finally, this increase in human body hormones can also result in virility which helps in fighting from getting older.
References:
http://macapowderbenefits.net
http://www.all-smoothie-recipes.com/maca-root.html
http://www.menstruation.com.au/menstrualproducts/macasupportfertility.html
(http://vitanetonline.com:443/forums/Index.cfm?CFApp=1&Message_ID=2924)
---
How Does The White Kidney Bean Block Carbohydrates?



Date: February 08, 2012 08:23 PM
Author:
Darrell Miller (dm@vitanetonline.com)
Subject: How Does The White Kidney Bean Block Carbohydrates?

The White Kidney Bean is referred scientifically as Phaseolus vulgar. It is bean plant that is native to the Indies, Europe and Peru. The major advantage of using this bean plant is because it has been proven scientifically proven as a good inhibitor of the digestion of some selected dietary carbohydrates. Its carbohydrate blocking ability has seen it being adopted in the manufacture of most weight loss and diet pills.
When you consume starch, normally referred to as the complex carbohydrates, the body then has the responsibility of breaking these food substances into smaller digestible units that are referred to as dextrins. This is usually done through a chemical process catalyzed by the enzyme amylase. The dextrins are later broken down to form glucose. This is then the product that is useful to the body. Glucose is required for body energy requirements. The glucose before being used by the body system is first stored in the muscle tissue or the liver in the form of glycogen.
The settling of glycogen in the liver is used for conversion to lipids and later their storage in fat form. White Kidney Bean is essentially used to block the digestive ability of alpha-amylase which is used in the breakdown of carbohydrates into dextrins and later into glucose which is then used up by the body system. The result of this means that all the carbohydrates pass through the digestive tract undigested. This therefore translates to a lower intake of energy and. This subsequently lowers the amount of body fat that is usually introduced into the body by the consumption of such foods. This is why this bean is an essential element for those seeking to lose weight.
The White Kidney Bean can be able to block the digestion of carbohydrates but is not capable of inhibiting the digestion of fats and simple sugars. This therefore calls for more adoption of dietary controls because the bean might not achieve the level of effect required. Even through the bean is able to inhibit the functioning of alpha-amylase, there still is another starch digestive enzyme called glucoamylase that can still be digesting the starch during the inhibition of the other enzyme. The White Kidney Bean is a good option for weight loss and weight management. The users are however still advised to ensure that they properly limit their intake of carbohydrates so as to get better results.
This bean is safe to take and does not have any health complications associated with it. The use of this bean is of much importance in losing that extra pound. The White Kidney Bean is especially helpful to those people who cannot get the proper time for preparing healthy meals. It is always important to keep in mind the fact that this bean is only useful in inhibiting the digestion of carbohydrates. This is why people are always advised to try as much as possible to limit their carb consumption. Some side effects like heartburn might be witnessed but in most cases they might not be very much pronounced.
(http://vitanetonline.com:443/forums/Index.cfm?CFApp=1&Message_ID=2565)
---
Why is Maca Called the Peruvian Ginseng and What Does this Herb Do



Date: April 28, 2011 03:17 PM
Author:
Darrell Miller (dm@vitanetonline.com)
Subject: Why is Maca Called the Peruvian Ginseng and What Does this Herb Do

Maca: Stress, Energy, Libido, and More.
Maca is a root vegetable traditionally grown at high altitudes in Peru. It is related to radish and turnip, both of which it resembles in appearance, size, and proportion. Its historical uses denote its adaptogenic properties, the reason why it is often called the Peruvian ginseng today. It is the subject of numerous studies underway, and preliminary results point to its effects on the endocrine system.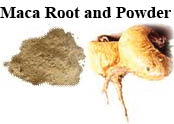 Lepidium meyenii is a plant species that belongs to the Brassicaceae family, which comprises over three thousand species of edible plants called cruciferous vegetables. Hence, maca is related to many green leafy vegetables such as cabbage, broccoli and cauliflower, among others. Like these vegetables, maca contains an assortment of organic compounds that display bioactive properties.
Lepidium Peruvianum refers to the same species. Modern herbalists argue that it is a more accurate scientific name for maca, though Lepidium meyenii remains in use in the scientific community. Until only recently, maca was exclusively cultivated in the Andes of Peru. Due to an increased interest in alternative forms of medicine in North America and Europe, it has enjoyed a sudden surge in popularity in the past few years.
Enhances Stress Resistance
Maca is marketed as an adaptogen, a natural remedy for stress. It has been compared to ginseng a number of times, earning itself the moniker Peruvian ginseng. Maca and ginseng do not interact with hormones in the body but rather contain phytochemicals that directly act on endocrine glands, including the hypothalamus, adrenals, and thyroid glands. These organs are pivotal to better management of stress. Several herbalists argue that maca is even more potent than ginseng in that it is believed to affect almost all endocrine glands and create a homeostatic effect on the chemical compounds that they secrete.
Modulates Energy Metabolism
The nutritional profile of maca has been described to be a combination of the nutrients found in whole grains and green leafy vegetables. It contains significant amounts of amino acids and dietary fiber. Its carbohydrate content accounts for 60 per cent of its dry weight, with emphasis on its low glycemic index. Its active constituents enable its carbohydrates to break down at a slow pace and release glucose into the bloodstream without raising blood sugar levels. By so doing, it provides the energy needed to fuel physical activities and athletic performance for extended periods of time.
Improves Sexual Performance
Maca is a popular aphrodisiac. In the old days, Inca warriors consumed large quantities of maca roots for the sole purpose of achieving desired virility. In addition to its energy-boosting and stress-relieving effects, regular intake of maca impacts sexual health as it contains organic compounds that stimulate gonadal tissues, especially in men. Randomized clinical trials have observed that maca affects semen quality, increases sperm count, and improves sexual performance, making it an ideal choice of supplement for men.
Maca root is an excellent herb for men and women. You can gain energy as well as a boost in energy with Maca root. Try maca root and feel the difference it can make on your life!
(http://vitanetonline.com:443/forums/Index.cfm?CFApp=1&Message_ID=2284)
---
Juniper Berries



Date: September 04, 2009 12:17 PM
Author:
Darrell Miller (dm@vitanetonline.com)
Subject: Juniper Berries

The juniper plant is a coniferous plant which is part of the genus JuniPerus of the cypress family. There are approximately 50-67 different species of juniper, which are distributed widely throughout the northern hemisphere. Among these locations include the Artic, south to tropical Africa in the Old World, and to the mountains of Central America.
Juniper berries were used in ancient Greece as a diuretic. In Europe, the scent of juniper berries was used to help ward off the plaque. Nicholas Culpeper, a seventeenth-century herbalist, recommended the use of juniper as an appetite stimulant. Native Americans used juniper berries as a survival food during the cold winter months. The berries were dried and ground and then made into cakes. Some tribes even roasted the berries, ground them, and then used them as a coffee substitute. The tea was recommended to be used by Jethro Kloss for kidney, prostate, and bladder disorders, and for dropsy and digestive diseases. The berries and oil of the juniper plant were listed in the U.S. Pharmacopoeia from 1820 to 1873. They were also listed in the National Formulary until 1960.
Juniper berries contain a volatile oil that has traditionally been used to treat conditions of the urinary tract. The berries of the juniper plant are often used to increase the flow of urine. They are also beneficial for ridding the body of uric acid, which may crystallize in the kidneys. They are also used to dissolve kidney stones and sediment in the prostate. Juniper berries are also recommended for treating digestive problems, indigestion, gas, and to cleanse the blood. The berries may even help to stimulate the appetite. This herb contains natural insulin which is responsible for helping to restore the pancreas when no permanent damage has occurred. Juniper may be applied directly to wounds as a poultice for healing and infection prevention.
One study that was done using animals found that juniper acts as an effective diuretic. The berries are believed to stimulate the flow of urine and the filtration process. The volatile oils, which are found in the juniper berries, are responsible for increasing the glomerular filtration rate of the kidneys. Juniper berries are often used for their diuretic properties. This herb is not recommended for use by pregnant women as it may increase uterine contractions.
The berries of the juniper plant are used to provide anodyne, antispasmodic, aromatic, astringent, carminative, diuretic, emmenagogue, nephritic, and stimulant properties. The primary nutrients found in juniper are copper, sulfur, and vitamin C. Primarily, juniper is extremely beneficial in dealing with adrenal gland problems, bed-wetting, bleeding, colds, diabetes, edema, hypoglycemia, infection, kidney infections, kidney stones, pancreatic problems, uric acid irritations, urinary problems, uterine problems, and water retention.
Additionally, this herb is very helpful in treating acne, ague, hay fever, allergies, arthritis, arteriosclerosis, insect and snake bites, blood impurities, bursitis, catarrhal inflammation, colic, coughs, convulsions, uterine and stomach cramps, cystic fibrosis, fungus, gas, gonorrhea, gout, bleeding gums, irregular menstruation, excessive mucus, prostate problems, rheumatism, scurvy, sores, tuberculosis, typhoid fever, urinary incontinence, and worms. For more information on the many beneficial effects provided by juniper, please feel free to contact a representative at your local health food store.
(http://vitanetonline.com:443/forums/Index.cfm?CFApp=1&Message_ID=2073)
---
Anise Herb



Date: August 20, 2009 05:32 PM
Author:
Darrell Miller (dm@vitanetonline.com)
Subject: Anise Herb

Anise is a flowering plant that is part of the Apiaxeae family. It is native to the eastern Mediteranean region and southwest Asia. It is known for its flavor, which resembles licorice, fennel, and tarragon. The anise plant is an herbaceous annual plant that grows to three feet tall. The leaves are at the base of the plant and are very simple. They are about two to five centimeters long and shallowly lobed. The leave higher on the stems are feathery pinnate and divided into numerous leaves. The flowers of the anise plant are white and about three millimeters in diameter. They are produced in dense umbels. The anise fruit is an oblong dry schizocarp that is about three to five millimeters in length. The seedpods are referred to as aniseed. Anise is usually used as food by the larvae of some Lepidoptera species, such as butterflies and moths. Among these are the lime-speck pug and the wormwood pug.
The best growth for the anise plant can be found in light, fertile, well drained soil. The plants should be started from seeds as soon as the ground warms up in the spring. Because the anise plants have a taproot, they do not transplant well after they are established. For this reason, the plants should be started where they are to grow, or transplanted while the seedlings are still small.
Anise is sweet and very aromatic. It can be distinguished by its licorice-like flavor. It is widely used in a variety of regional and ethnic confectioneries, including British Aniseed balls, Austrailain Humbugs, New Zealand Aniseed wheels, Italian pizzelle, German pfeffernusse and springerle, Netherland Muisjes, Norwegian knots, and Peruvian Picarones. Anise is a key ingredient in Mexican "atole de anis" which is similar to hot chocolate. It is taken as a digestive after meals in India.
Anise was used in ancient Rome as flavoring. However, it contains nutrients like calcium and iron. This herb was added to foods to prevent indigestion when eating large quantities of food. Additionally, it was used to help with bad breath. Hippocrates recommended this herb to relieve both coughs and congestion.
Anise is used to help remove excess mucus from the alimentary canal and the mucus that is associated with coughs. It is used to stimulate the appetite, relieve digestive problems, and treat colic pain. Some herbalists recommend that anise be used for stimulating the glands and vital organs. Among these organs are the heart, liver, lungs, and brain. Additionally, it helps to normalize estrogen levels.
The oil and seeds of the anise plant are used to provide anodyne, anti-inflammatory, antiseptic, antispasmodic, aromatic, carminative, diaphoretic, digestive, diuretic, expectorant, galactagogue, stimulant, and stomachic properties. The primary nutrients found in this herb are B vitamins, calcium, choline, iron, magnesium, and potassium. Primarily, anise provides extraordinary benefits in treating colds, colic, coughs, gas, indigestion, absent lactation, excessive mucus, and pneumonia.
Additionally, this herb is very helpful in dealing with loss of appetite, breath odor, emphysema, epilepsy, nausea, and nervous disorders. It is important to speak with a health care professional before considering supplementing with any nutrient in order to obtain the best results while on medications. For more information on the many beneficial effects provided by anise, please feel free to contact a representative from your local health food store.
(http://vitanetonline.com:443/forums/Index.cfm?CFApp=1&Message_ID=2060)
---
Sarsparilla



Date: July 31, 2009 12:03 PM
Author:
Darrell Miller (dm@vitanetonline.com)
Subject: Sarsparilla

Sarsaparilla can be found natively growing in the Pacific regions of Mexico, along the coast to Peru. The root is commonly used to make root beer. The sarsaparilla plant is mostly a find. It can primarily be found in Mexico, Central America and South America. The root of the plant is the most valued portion. It has been used for medicinal purposes for centuries, much like ginseng or licorice root. Sarsaparilla root is very bitter. Because of this, it was a common practice for pharmacists to distill the useful chemicals from this herb and mix them with sugar water. From this, a very popular beverage called sarsaparilla was born. This was years before other chemists would invent other medicinal drinks like the original Pepsi and 7-Up.
The sarsaparilla plant was most definitely used as a medicinal tonic, but it was often served as a sweetened beverage. Some formulas substituted sarsaparilla root with a combination of birch oil and sassafras, which is a treat that is found in the western United States. Some believe that the informal name of the drink, sasparilla, indicates the use of sassafras extract, while others say the name is a corruption of the original sarsaparilla. Unfortunately, the modern beverage is closer to a birch oil/sassafras mixture than the more bitter sarsaparilla extract. The roots of the sarsaparilla plant can be purchased in certain grocery or health food stores. The beverage called sarsaparilla is a little more difficult to find. Smaller bottling companies may produce a version for local consumption, but that national interest in root beer, sarsaparilla's cousin, has made it much harder to come by.
Often, sarsaparilla is used in glandular balance formulas. This is because components in sarsaparilla help with the production of testosterone and progesterone. The herb also stimulates the metabolism, aids digestion, and improves the appetite. It has been used to help with gas and edema, along with other related conditions. Additionally, studies have shown that this herb contains diuretic activity and also increased the elimination of chlorides and uric acid. Sarsaparilla is beneficial for many skin ailments. Among these are psoriasis, eczema, and leprosy. This has been found to be true in various studies. The herb also works as an anti-inflammatory by increasing circulation to rheumatic joints. It also helps to relieve arthritis and other inflammatory conditions. This herb also stimulates breathing when congestion occurs. It even helps to purify the blood.
The root of the sarsaparilla plant are used to provide alterative, anti-inflammatory, antiseptic, aromatic, blood purifier, carminative, diaphoretic, diuretic, febrifuge, and stimulant properties. The primary nutrients found in this herb are copper, iodine, iron, manganese, silicon, sodium, vitamins A, B-complex, and C, and zinc. Primarily, sarsaparilla is extremely beneficial in treating joint aches and pains, arthritis, blood impurities, eczema, gas, glandular problems, hormone imbalance, inflammation, psoriasis, skin diseases, and syphilis.
Additionally, the herb is very helpful in dealing with age spots, appetite loss, cods, congestion, edema, sore eyes, fevers, gout, impotence, leprosy, menopausal symptoms, metabolism disorders, skin parasites, chronic rheumatism, ringworms, primary tuberculosis, and sores. In order to obtain the best results when supplementing with this, or any herb, it is important to consult your health care provider before beginning any regimen to prevent prescription drug interaction. For more information on the many beneficial effects provided by sarsaparilla, please feel free to consult a representative from your local health food store with questions.
Sarsaparilla root is available in capsule and tablet forms at your local or internet health food store. It is recommended that you look for name brands like Solaray, Natures Way, and Natures Plus to ensure quality and purity of the product you purchase.
(http://vitanetonline.com:443/forums/Index.cfm?CFApp=1&Message_ID=2039)
---
Nutritious Amaranth



Date: April 09, 2009 03:08 PM
Author:
Darrell Miller (dm@vitanetonline.com)
Subject: Nutritious Amaranth

Amaranth is an herb full of vitamins. It was traditionally used by Native Americans in both Central and North America as a survival food. This herb has been cultivated for thousands of years in many different cultures due to the fact that it grows well in most climates and uses a very small amount of water. Amaranth contains a huge amount of protein and a lot more calcium than milk provides. It also contains the amino acid l-lysine, which is not often found in plants. Amaranth seeds were used by the Aztecs in their pagan ceremonies. Additionally, mature seeds of the amaranth plant were eaten raw, mixed with cornmeal, or added to soups. The leaves, which taste similar to spinach, can also be eaten.
Often, amaranth is used for gastroenteritis or the stomach flu. It helps to lessen the irritability of the tissues. A strong decoction of amaranth can be used to remove worms and other parasites from the digestive tract. Applying amaranth topically can help to reduce tissue swelling. The herb can be used with bandages for medical treatment. Additionally, it can help stop excess bleeding which is often caused by sore gums, nosebleeds, and heavy menses. Amaranth is highly digestible and is recommended for infant formulas.
Amaranth is a traditional food plant in Africa with the potential to improve nutrition greatly. There are several species of amaranth grown in Asia and the Americas for grain. Ancient grains still used to this day include three species: Amaranthus caudatus, Maranthus cruentus, and Amaranthus hypochondriacus. Even though amaranth was grown on a small scale in parts of Mexico, Guatemala, Peru, India, and Nepal, there is a huge potential for future cultivation in the U.S. and tropical countries. Because of this, this herb is often referred to as "the crop of the future." Because of a weedy life history, amaranth grains grow very rapidly, with their seedheads weighing up to 1 kilogram and containing a half-million seeds. Amaranthus species have a 30% higher protein value than rice, wheat flour, oats, rye and other cereals.
Amaranth was revived in the 1970s because of it is very palatable, easy to cook, and a protein that is well suited to human nutritional needs. This herb was recovered in Mexico from wild varieties, now being commercially cultivated. A popular snack sold in Mexico City, this herb is often mixed with chocolate or puffed rice. Its use has recently spread to Europe and parts of North America. Amaranth is a pseudo grain because it has a very similar flavor and cooking ability to grains. Along with protein, amaranth provides a great source of dietary fiber and dietary minerals including iron, magnesium, phosphorus, copper, and manganese.
The leaves, seeds, and flowers of the amaranth plant are responsible for all of the health benefitis provided. Amaranth's properties include: alterative, astringent, demulcent, diuretic, and nutritive. Primarily, amaranth is used for diarrhea, dysentery, excessive menstruation, and nosebleeds. Amaranth can also be used for canker sores, bleeding gums, stomach and mouth ulcers, worms, and wounds. For more information on the benefits of this herb, please contact your local health food store.
(http://vitanetonline.com:443/forums/Index.cfm?CFApp=1&Message_ID=1990)
---
Cat's Claw Bark



Date: December 19, 2008 09:54 AM
Author:
Darrell Miller (dm@vitanetonline.com)
Subject: Cat's Claw Bark

We are currently living in a time when vital health issues that greatly affect our families are a huge concern. Cat's claw has been shown to offer a huge array of therapeutic actions, as it is currently drawing a huge amount of attention in health-care. Because cat's claw has anti-tumor, anti-inflammatory, and anti-viral capabilities, it is currently being widely used in Europe for the treatment of cancer, aids, arthritis, and several other degenerative diseases.
Cat's claws emergence could not have been better timed, as many people feel that the war on cancer is being lost, with new potentially fatal viruses continuing to evolve and the over-prescription of antibiotics making us even more vulnerable to infection. Recently, taking supplements such as cat's claw is becoming more of the rule than the exception.
It is safe to say that almost all of us want to know how to reduce our risk of cancer, protect ourselves from toxins and pollutants, boost our immune system to fight off new viral strains and bacterial diseases, and prevent premature aging and degenerative diseases. Additionally, many of us have found that treating the disease after the fact is much less desirable than the protecting our immune systems, as a well-nourished and healthy immune system can keep us from developing diseases, including cancer. Cat's claw has the ability to fortify immunity, works to scavenge free radicals, and eases inflammation.
Cat's claw was traditionally used by Peruvian natives in a variety of applications. They apply its leaves for headaches, use teas for infections including influenza, and have placed plants in antipyretic baths for fevers. Additionally, gargles are used frequently and poultices of the boiled crushed bark have been applied to affected areas. Peruvian tribal medicine has also vigorously rubbed infusions of the raw bark on parts of the body, such as the limbs. The vines of cat's claw are often macerated with a pestle or stems are allowed to stand in water for several hours. In Peruvian culture, snuffing or smoking the dried leaves or bark occurs on occasion. Also, enemas are used in some regions of the tropical South America, but they are relatively rare in the Amazon.
Cat's claw can be taken in many forms including a dried, powdered form that is usually available in gelatin capsules; compressed tablets; a decoction or tea; or a liquid suspension that are in the form of gels or extracts, which can often be taken in soft gelatin form. Some experts seem to think that cat's claw extracts have not yet proven their potency and therefore, they recommend taking reliable sources of the plant which use the inner bark of the vine. The alkaloid content of some plants can vary significantly because of many different factors, so only reputable sources of cat's claw are recommended to be purchased.
Many studies that have taken place in Europe have shown that cat's claw has extremely low toxicity, even when it is taken in large doses. Anyone who has had a transplant or any pregnant or nursing women should not take cat's claw. Taking cat's claw can potentially cause diarrhea or adjust bowel consistency in some people.
If one is looking for a immune boosting herb from the Amazon look no further, cat's claw can help the sick get well and keep the healthy person free from disease by boosting the immune system.

--
Buy Cat's Claw At Vitanet ®, LLC


(http://vitanetonline.com:443/forums/Index.cfm?CFApp=1&Message_ID=1950)
---
Noni Fruit Extract



Date: November 22, 2008 09:34 AM
Author:
Darrell Miller (dm@vitanetonline.com)
Subject: Noni Fruit Extract

Tahitian Noni juice can promote a healthy body in many ways. These Noni benefits are conferred by the phytochemicals contained within the fruit pulp, but before discussing the benefits of Noni let's first have a look at what it actually is.
Morinda citrifolia is also known as the Indian or beach mulberry tree, and is a member of Rubiaceae family. Although it originated in Southeast Asia, it has spread all the way to French Polynesia and the Dominican Republic. It is mainly cultivated in Tahiti for its fruit, known as cheese fruit or Noni fruit.
Although it is a staple food in some areas of the Pacific, it has a pungent smell and a bitter taste, and often eaten either raw or cooked only in times of famine. However, the fruit is particularly rich in phytonutrients, and many people swear by the Noni benefits it to maintain a glowing healthy body, free from disease and many of the health problems from which most people suffer.
The strange thing about it is the taste: you would not drink Tahitian Noni juice by choice, nor eat the fruit, so how were these Noni health benefits discovered? Hunger likely explains it: those forced to eat it through hunger were likely the lucky ones, who actually ate a nutritional diet even though they were eating a fruit normally eaten only in times of famine.
Among the conditions that Noni fruit is believed to protect you from are cardiovascular disease, high cholesterol levels, asthma, cholesterol, strokes, migraines, a weak immune system, arthritis and some cancers. Many of these conditions should give you a clue as to the nature of the phytochemicals contained within the fruit, since most of them involve free radical attack and immune system response.
Prior to examining thee diseases and conditions in detail, let's have a look at the chemicals the fruit has been established to contain. It is rich in dietary fiber, offering 100% of the Dietary Reference Intakes of the Institute of Medicine for each 100g serving, and also contains enough carbohydrate to meet 55% of you DTI needs. However, that is just the start.
The Noni pulp powder contains ten times the DRI of Vitamin C, and large quantities of Vitamin B3 niacin), potassium and iron. The Tahitian Noni juice itself contains few nutrients, and only the Vitamin C is retained to any useful level. It is therefore the pulp powder that offers the major nutritional benefit. In fact, because it has to be pasteurized at high temperature to meet regulations the for liquid product, Noni juice loses most of its nutritional content, and even the 31% Vitamin C content is surprising since that too is destroyed at high temperatures.
It is the high phytochemical content of Noni powder that renders it such an important supplement, and a scan down the following components will give you an idea of how the fruit got its reputation. The known Noni benefits are obtained from:
Lignans: these are phytoestrogens that have been reported to offer a reduced risk of ovarian and breast cancers, osteoporosis and also cardiovascular disease. They possess antioxidant properties and although reports as to their effectiveness are varied, they appear to have beneficial health effects.
Flavanoids: These are phenolics, including asPerulodisic acid and rutin. The former is believed to be effective against certain cancers, while rutin, also contained in buckwheat, is a strong antioxidant that strengthens capillaries, and also helps to prevent atherosclerosis and heart disease.
Catechin and epicatechin: strong antioxidants that help prevent heart disease, strokes, diabetes and cancers. It also protects your skin against the harmful effects of the ultra-violet component of the sun's rays. Catechin is a form of flavanoid, and one of the more powerful of the antioxidants needed to destroy the free radicals that would otherwise ravage your body through the destruction of your body cells.
B-Sitosterol: a plant sterol that is believed to reduce the cholesterol in your blood, but still requires scientific proof, even though there is plenty of evidence to support its effect. Plant sterols are the basis of the cholesterol-lowering yoghurt drinks that you can but in your local supermarket.
This list is not exclusive, and there are several other phytochemicals found in Noni pulp powder that are believed to confer significant health benefits, but that are still seeking scientific support. The fact that such support has yet to be provided is not a reason to doubt their effectiveness, although the above benefits are sufficient to justify the reputation of this nutritional supplement that few have heard about.
There have been only around 110 reports on Noni research since the 1950s, so it is not surprising that the scientific proof is weak, although of these around 100 have appeared since the year 2000. Don't forget that there was no proof for the effectiveness of penicillin until it was discovered!
Even the biochemistry of the components of Tahitian Noni juice, such as the polysaccharides not mentioned in the above list, is in the early stages of research, and an increasing number of traditional remedies are being found to have a valid scientific and medical basis. These polysaccharides are a form of dietary fiber with probiotic properties that can be fermented by bacteria in the gut to form short chain fatty acids that possess many beneficial health properties.
Take the heterocyclic iridoids, for example. These are unknown to most people, yet they are found in many plants that have extensive medicinal properties, and might be responsible for many of them. They appear to possess anti-inflammatory, antiviral and antispasmodic properties, and support the cardiovascular system, the immune system and help to maintain a healthy blood sugar level. These are also contained in Noni pulp powder.
Another component of Noni fruit that most people have not heard of is damnacanthal. This inhibits certain tyrosine kinesis that basically have a controlling effect on the division of body cells. They particularly inhibit the Ras genes, responsible for some cancers due to uncontrolled cell division. Damnacanthal can prevent Ras genes from causing these cancers.
There are many more benefits that Tahitian Noni juice, or particularly the powdered Noni pulp, can confer, and it is recommended that it be taken as a supplement by anybody needing a general health tonic since it possesses such a wide variety of beneficial properties. The Noni benefits which those that use it enjoy area available to everyone, even though it is one of the lesser known of the beneficial health supplements.




--
Vitanet &reg


(http://vitanetonline.com:443/forums/Index.cfm?CFApp=1&Message_ID=1937)
---
Garcinia Cambogia



Date: August 28, 2008 09:33 AM
Author:
Darrell Miller (dm@vitanetonline.com)
Subject: Garcinia Cambogia

Garcinia Cambogia is found naturally in India and parts of Asia, and also on the Pacific coast of South and Central America all the way from Peru up to Mexico, and likes a humid forested environment. Also known as Brindall berries, garcinia is believed to act as an appetite suppressant and allows you to lose weight by diminishing your desire for food.
The Malabar tamarind, as it is also known, is about the size of an orange resembling a small pumpkin, and an extract from the fruit and rind is used in several weight loss products. The health risks presented by synthetic diet pills render a natural product extremely attractive were it to be effective. So can Garcia curb your appetite? What is the scientific evidence for it, and what biochemical route would it take?
Although tests on animals have been very positive, human results have been inconsistent. In some double blind tests using a placebo, weight loss was up to three times that of the control, but in others there was no apparent difference between those taking garcinia, and those given a placebo. However, doubts have been raised of the validity of some of the negative tests, so what does science tell us?
The active ingredient in the cambogia extract is hydroxycitric acid (HCA), which is a powerful inhibitor of ATP citrate lyase, an enzyme that catalyzes the reaction between citrate and Coenzyme A to Acetyl CoA and oxaloacetate. Since the acetyl CoA is necessary in the synthesis of fatty acids and lipogenesis (the conversion of glucose to fatty acids), then anything that inhibits the biosynthesis of acetyl CoA must help to reduce the amount of fat stored in your body.
By inhibiting this reaction, that occurs outside the mitochondria so is not a direct part of the Citric Acid Cycle, HCA should theoretically suppress the formation of fats from carbohydrates, reduce food intake and thereby induce weight loss. But that is not the only mechanism.
A study at Georgetown University in Washington found that after 8 weeks of taking the garcinia extract, there was a 5.4% reduction in body weight and body mass index, and a significant reduction in low density lipoproteins (LDL) and triglycerides with an associated rise in high density lipoproteins (HDL). This is good news for those suffering from high cholesterol levels, since the LDL lipoproteins are those that carry cholesterol to the major blood vessels, and which when oxidized by free radicals deposit fatty plaques on the artery walls. These plaques constrict the arteries and the resultant atherosclerosis can lead to cardiac problems and strokes. HDL lipoproteins carry cholesterol back to the liver for destruction, and is known popularly as 'good cholesterol'.
The studies also indicated modifications to certain indicators of the status of fat deposits in the body and of appetite modifiers in the brain. In this respect they found 38% decreases in serum leptin and increases in serotonin levels of 44%, and the excretion of fat metabolites in the urine increased from between 32% and 104%.
These are significant findings, and further research has indicated that HCA helps to suppress appetite. Serum leptin is an indicator of the level of fat stores in the body, and as the leptin levels in the blood reduces, the hypothalamus is given an instruction to increase the appetite so as to increase the fat levels again. However, it is believed that HCA possesses leptin-like properties, and this signal is either not generated or is modulated.
The increase in serotonin has the same effect. It is known that serotonin controls the appetite, although the exact mechanism has not yet been established. What is known is that serotonin activates certain neurons and melanocortin-4 receptors (MC4R) in the brain, that not only curb appetite but also block the effect of other neurons that would normally increase appetite by blocking the effect of MC4Rs.
This is how the banned anti-obesity and serotonin inciting drug Fen-Phen operated, and it appears that the hydroxycitric acid in garcinia cambogia extract acts in a similar, but safer, way. The problem with drugs such as Feb-Phen was that they created cardiac problems which could be dangerous to obese people whose hearts might have been weakened.
However, now that the biological pathway by which serotonin controls weight is believed to be known, if not fully understood, the way is becoming clearer as to how safer weight loss pills, acting through appetite suppression, might be developed. It also provides a valid scientific explanation for the effect of garcinia cambogia extract which might in itself prove to be that safer way.
The biochemistry supports the evidence of its effect on those wanting to lose weight, and also bolsters the claims that those tests and trials found to be negative were in some way flawed. Until the full chemical pathway is understood, the factors that can lead to flawed tests are unknown, although one could be the use of excessive fiber in some trials that could reduce the effect of the extract.
One of the effects of HCA is to limit the ability of your body to convert carbohydrates into fat (the Acetyl CoA inhibition mentioned above). That, combined with suppression of your appetite and a higher rate of thermogenesis, prevents the body from storing excess carbohydrates as fat. Instead you will have increased energy levels, so you should exercise to use this up while taking garcinia extract. For this reason it is popular with athletes and bodybuilders seeking an energy source that has not yet been banned from sport.
Although diet pills based on the same principle had side-effects and could make the user feel on edge, there are none known with garcinia. However, it is possible to reduce the absorption of some essential nutrients due to appetite suppression, so do not exceed the recommended dose. An excessive amount can also led to gastric discomfort, but none of these effects have been noted when the recommended doses have been adhered to.
However, if you are diabetic, pregnant or a nursing mother, you should consult with your physician or health professional before taking the extract. Garcinia Cambogia presents no specific risk to such people, and this warning should be given for all non-prescriptive treatments that your physician might be unaware of you taking.

--
Buy Garcinia at Vitanet ®, LLC


(http://vitanetonline.com:443/forums/Index.cfm?CFApp=1&Message_ID=1876)
---
Cat's Claw



Date: August 06, 2008 11:21 AM
Author:
Darrell Miller (dm@vitanetonline.com)
Subject: Cat's Claw

Traditionally, Cat's Claw has been used to treat arthritis, gastritis, tumors, dysentery, and female hormonal imbalances. Today, the plant has shown the ability to treat viral infections, minimize inflammation, and provide therapeutic action for stomach and bowel disorders including arthritis, Crohn's Disease, ulcers, gastritis, parasites, diverticulitis, hemorrhoids, several types of cancer, irritable bowel syndrome, herpes, allergies, lupus, diabetes, PMS, yeast infections, hypoglycemia, prostatitis, bursitis, and rheumatism. European studies are currently looking at Cat's Claw for its ability to treat AIDS and cancer. Additionally, the herb has been used for Athlete's Foot, Ear infections, back pain, TMJ syndrome, fibromyalgia, canker sores, sinus infections, and asthma.
Peruvians have trusted the anti-inflammatory abilities of Cat's Claw for many generations, as it was traditionally used for any type of rheumatism or arthritic joint condition. Many studies on the plant metabolites found in Cat's Claw have found that it does inhibit inflammatory response for a fact. The plant sterols that are found in Cat's Claw have the ability to reduce artificially induced swelling. After extensive research, scientists have found that the strong anti-inflammatory activity is due to the presence of all the compounds together. These same compounds have an intrinsic anti-inflammatory effect as well.
These findings confirm what herbalists have advocated for many generations: the fact that plants are designed to be used in their whole form in order to be biochemically effective. Pharmaceutical synthetic versions of herbal medication shave so many bad side effects because they have been chemically extricated and isolated, which eliminates the very crucial role of other compounds that are vital to the function of the plant.
Natural botanical remedies, on the other hand, have been designed by nature to work together. Natural anti-inflammatories are extremely important for treating diseases such as allergies and arthritis because they have a lot less side effects than the prescription NSAIDs that are currently being used by thousands of individuals. Back pain, joint pain, inflammation caused by histamine release, and a whole lot of other maladies have resulted in millions of dollars worth of anti-inflammatory drugs such as ibuprofen to be purchased.
Diseases such as AIDS and flesh-eating viruses have received a good amount of press coverage over the last several years. Although a lot of us may not feel immediately threatened by these viruses, we may not be as strong as we could be immunologically. Most of us are battling a never-ending list of ailments such as colds, flu, sore throats, earaches, athlete's foot, yeast infections, chronic fatigue syndrome, herpes, and colitis.
With heart disease, cancer, and diabetes being responsible for thousands of deaths each year, our country as a whole is in poor health. Our immune systems, which are our build-in defense mechanisms, need to be kept in optimal working condition as infectious microorganisms and carcinogens constantly surround us. A healthy immune system has a great ability to fight off disease or at least minimize its stay in our body. By fortifying our defenses with certain herbs, vitamins, and antioxidants, we can greatly promote wellness in our bodies.

--
Buy Cat's Claw at Vitanet ®, LLC


(http://vitanetonline.com:443/forums/Index.cfm?CFApp=1&Message_ID=1854)
---
Una de Gato (Cat's Claw)



Date: April 26, 2008 09:36 AM
Author:
Darrell Miller (dm@vitanetonline.com)
Subject: Una de Gato (Cat's Claw)

Una de Gato, otherwise known as cat's claw, is properly Unicaria tomentosa. It has been used as an herbal medicine for at least two thousand years by the people of Central and South America who gave it the name vilcacora.
It grows in jungle areas and rainforest in South America and Asia, and gets its name from the small claw-like thorns at the base of the leaves. One of the environmental benefits of the Una de Gato is that when it is harvested at three feet above the ground, it grows back to its full size of up to 100 feet within a few years when it can be harvested again to three feet. Cat's claw has been given dietary supplement status by the FDA.
The Peruvian Asháninka tribe has used the plant as a contraceptive and for the treatment of rheumatic conditions, diabetes, acne, diarrhea, cancer, urinary tract diseases and as an anti-inflammatory, and many of the studies of cat's claw have centered on this tribe. The studies quickly showed the active ingredients to be alkaloids, both tertracyclic oxindole alkaloids and pentacyclic alkaloids that have been found both in the bark and in the root.
The extract is obtained by boiling both the inner part of the bark and the root, each of which differs in concentration of the various alkaloids. The root is believed to better for its anti-inflammatory powers due to the quinovic acid glycoside it contains, although the relative concentrations of the various alkaloids can vary according to the time of year and to the chemotype of the plant.
Cat's Claw comes in two chemotypes, each of which differs in the relative concentrations of the two different alkaloid types. One predominates in the pentacyclic alkaloids that strengthen the immune system, and the other chemotype in the tetracyclic alkaloids that counter that effect and reduce the speed and strength of the contractions of the heart. It is not possible to tell which chemotype a particular plant is until it has been chemically tested. They look exactly the same and it is possible for both to grow sided by side. However, the root is generally richer in alkaloids, and sells at about twice the price of the bark. Alkaloids are not the only active ingredients in Una de Gato, and it also contains tannins and phytochemicals that have an antioxidant effect and are useful free radical scavengers. They have been studied for their effects in the treatment of HIV and cancer, though mainly due to the glycoside content that will be discussed shortly. The National cancer Institute has confirmed some anti-cancer properties of quinovic glycosides derived from cat's claw.
The four pentacyclic alkaloids have been found to have a boosting effect on the human immune system, which it does by enhancing the ability of the white blood cells and macrophages to digest and kill off foreign organisms and debris in tissue and the bloodstream. The inference is that the herb is able to be used to treat a wide variety of infectious diseases, including many immune and autoimmune conditions including AIDS. The results with AIDs are inconclusive, although one particular study showed that cat's claw produced accelerated healing of cold sores and genital herpes (herpes simplex virus) and shingles (caused by herpes zoster virus). Although the evidence is slight, there are indications of its possible use in treating viral conditions.
It is used in homeopathy for the treatment of a number of digestive ailments, such as Crohn's disease, leaky bowel syndrome, colitis, gastritis and gastric ulcers among others. It is also used in the treatment of inflammatory conditions such as arthritis, rheumatism and some conditions of the prostate gland.
The tertracyclic indole alkaloids that appear to counter the immune-boosting properties of their pentacyclic cousins include rhynchophylline, hirsutine, and mitraphylline. Rhynchophylline prevents blood clots in the veins and arteries by reducing the formation of platelets, and can dilate the peripheral blood vessels of the hands and feet. It can also lower blood cholesterol levels and reduce the heart rate. Due to this effect on blood vessels, it is though to be able to improve the circulation in the brain and be a useful treatment for Alzheimer's sufferers. Hirsutine inhibits contractions of the smooth muscle of the bladder, and so finds uses in the treatment of urinary incontinence.
The pentacyclic alkaloids pteropodine and isopteropodine are believed to have important properties beyond their phagocytosis effect on the immune system. It has been reported that they have an effect on the 5-HT(2) receptors in the brain. These neurotransmitters are used as targets for many drugs used to treat a variety of conditions such as depression, eating disorders and anxiety, and such alkaloids have a positive modulating effect on them.
The anti-inflammatory properties of cat's claw are largely due to the very potent quinovic acid glycosides previously referred to. These have been known about only recently, and they are thought to work synergistically to reduce the tissue swelling (edema) associated with the immune system's inflammatory reaction. Although this is believed to be largely due to the glycosides, three of the alkaloids also possess anti-inflammatory properties. This property provides the scientific background for the traditional use of Una de Gato for rheumatism and arthritis, both inflammatory conditions. Many of the digestive conditions for which the plant has traditionally used are also inflammatory in nature.
A threat to cat's claw is the destruction of the Peruvian rainforest, although not as much as a threat as the destruction of the plant itself. Cat's claw has reached levels of popularity so high that it is in danger of extinction due to improper harvesting. New laws being enacted by the Peruvian government should help to protect the plant, and to promote its harvesting over cocoa.
When buying cat's claw, make sure that it is the Uncaria tomentosa form you are purchasing since there is another type, Uncaria Guianensis that contains different alkaloids and is not as potent as the real Una de Gato. Also beware of a shrub known as cat's claw acacia, grown in Mexico and the southwest USA, since it contains cyanide derivatives and could be very dangerous if taken by mouth.
(http://vitanetonline.com:443/forums/Index.cfm?CFApp=1&Message_ID=1774)
---
Barlean's Fish Oils



Date: November 22, 2007 01:48 PM
Author:
Darrell Miller (dm@vitanetonline.com)
Subject: Barlean's Fish Oils

It's usually a common fact that what is best for your body is also what is best for the planet. Eating organic foods instead of processed foods; eating less food overall; and using natural medicine from herbs and nutrients to heal illnesses instead of hazardous pharmaceuticals: are god for the environment and also good for your health. However, there are a few exceptions to this rule. At first glance, one exception is eating fish and taking fish oil supplements. Although these fish oils are a huge benefit to the human body, the toll that fishing is taking on marine ecosystems is far less beneficial to fish populations. According to the Food and Agriculture Organization of the United Nations, almost three-quarters of the world's fish species are gone to a point of no return.
Fish oils are the only abundant natural source of the omega-3 fatty acids DHA and EPA. Because most modern diets usually contain abundant omega-6 fatty acids these fatty acids are very low in most people's diets. Omega-3s work as anti-inflammatory and promote good nerve transmission, heart function, and relaxed, open blood vessels, while omega-6s tend to do the opposite. By using fish oil supplements to raise levels of DHA and EPA, virtually every system of the body is benefited and protected against disease processes. These oils are currently being studied for their use in treatments against high cholesterol, depression, hypertension, and bipolar disorder. The growing popularity of these amazingly healthy foods, along with the ever-increasing pollution and habitat destruction are, together, creating a dangerous depletion of fish in our oceans.
So should we stop eating fish oil? If we do, we'll be depriving ourselves of one of the world's most beneficial foods, which helps our cardiovascular system, bones, joints, skin, energy levels, healthy pregnancy, visual acuity, hormone balance, psychological health, thinking ability, and sexual and emotional health. Fortunately, there is an alternative in getting your omega-3s. The answer is through buying your fish oil from a company that is dedicated to sustainable fish practices. Omega-3 is found in fish oil and flax seeds. Some fish oil suppliers use a reef netting to catch Puget Sound salmon, which has been practiced by native people of the northwest for centuries using boats and nets made from cedar. Reef netting has been declared the "best sustainable fishing method in practice today" by the Washington State Department of Fish and Wildlife. Reef nets mimic natural barriers that salmon routinely navigate, where they are caught and taken to a holding tank on the deck of the boat within minutes. Any by catch is then quickly and easily returned to sea unharmed. Fish oils should be made from anchovy and sardines that have been harvested from the coast of Peru, while their Cod Liver Oil is sourced from Artic cod off the coast of Norway, all of which have very healthy populations. A reputable company will make sure to choose where they source their fish oils, picking only the cleanest, purest fish to provide to consumers. After the oil arrives at a company, it goes through at least five different purification processes which eliminate any toxins and prevent spoilage before distillation.
An Alternative to Oily fish oil
Europharma has come out with Vectomega, a fish oil supplement in tablet form that provides the same great DHA and EPA health benefits that regular fish oil softgels do with out the oil. you have no fear of burping up oil with Vectomega fish oil.


--
Fish Oil


(http://vitanetonline.com:443/forums/Index.cfm?CFApp=1&Message_ID=1639)
---
Exotic Herbs From The Amazon Basin



Date: June 22, 2007 05:07 PM
Author:
Darrell Miller (dm@vitanetonline.com)
Subject: Exotic Herbs From The Amazon Basin

Although many traditional herbal medicines have yet to find complete scientific corroboration in the West, it follows logically that people wouldn't use an herbal product for centuries if it didn't work.
Many of the popular herbs we all recognize as having great health benefits were only recently considered pretty exotic. Even green tea - a staple in China for centuries -has only lately gone main stream.
So it will likely be with herbs from the Amazon basin and its environs. The Amazon basin is one of the most bountiful environments on the planet. Explorers and botanists from the West have looked to this region for generations for the "next big thing." Of course, in many cases, the "next big thing" has already been in use for centuries.
In this issue of Ask the Medicine Hunter, we're going to look at some energizing and life- stimulating herbs that also happen to have great antioxidant properties, too. Best yet, many of them are available to us here from companies that practice fair trade policies.
Let's take a look at some of the herbal powerhouses coming out of the Amazon (and its nearby neighborhoods):
Maca (Lepidium meyenii) has been cultivated for a long time at least 2000 years. Related to brassica family plants like radishes, mustard and cabbage, its foliage does actually look somewhat radish-like, but grows close to the ground.
Maca is cultivated by the Andean people in Peru's central highlands, and contains a plethora of beneficial compounds that enhance overall health and vitality. The tradition of cultivating maca is an old one some strains have been found in Incan sites that date from 1600 B.C. During early European colonization, maca was used by the local native culture as a form of currency, much of the way cocoa was used by the Aztecs, further north in pre-Columbian Mexico.
Maca thrives in high altitudes - between 10,000 and 16,000 feet. The harsher the conditions, the better it grows, or so it seems. In fact, efforts to grow the plant in Central Europe haven't been as successful - maca seems to enjoy its home turf the best. In Peru, maca is a popular and beloved nutrient-packed superfood, and is commonly powdered and mixed into drinks at roadside stands throughout the Andes.
Q. I've heard of maca being used for healthy libido - are there any other benefits?
A. Maca is a natural energizer, and although it is recognized for it's libido enhancing abilities, it has other uses, too, acting as an adaptogen - similar to rhodiola or ginseng. In fact, in South America, maca is known as "Peruvian Ginseng." Though maca is not ginseng at all, some of the benefits of both plants are similar.
In any event, maca is recommended for boosting the immune system, menopause support, and hormonal balance in general. For daily use, maca is most recognized as a great source of energy and all-day endurance. Alkaloids from maca root may be partially responsible for both maca's energizing and libido boost. Research shows that maca affects the hypothalamic-pituitary (HPA) axis - boosting energy and overall aphrodisiac prowess in men and women. Maca contains novel compounds called macamides and macaenes, which have been proven in animal studies to significantly enhance energy, stamina and sexual function reasons people have been so consuming maca for 2000 years.
There are other serious reasons why maca is such an excellent plant. One group of compounds in maca is the isothiocyanates-aromatics constituents that are responsible for the "hotness" of mustards and radishes - fellow members of the brassica family. Isothiocyanates from other members of the brassica family may reduce the risk of breast and stomach cancer. Although the same constituents specifically from maca haven't beentested, it's plausible that they could have the same effects.
Q. I've heard a little about guarana extracts - is it just caffeine?
A. Guarana is widely loved for its mild stimulating effect, which is due to caffeine. But this is by no means this Amazonian herb's sole beneficial compound. Guarana (Paullinia cupana) is so logically ingrained in the culture of Brazil that it's practically a rival (actually out-sells) Coca-Cola in its soft-drink form. Like many other indigenous herbs, guarana was in use locally well before European settlement. Its Latin name comes fromthe German botanist C.F. Paullini, who first encountered the herb in the 1700s. This evergreen vine typically climbs fairly far up the Brazilian forest trees. The seed is the part that gets used. In one clinical study, guarana boosted the memory alertness of participants, even when the caffeine level per dose was a low 9 mg., as compared with approximately 100 mg for a cup of coffee. This effect suggests that other agents than caffeine contribute to a feeling of well being.
Guarana also contains powerful antioxidants including catechin, epicatechin and proanthocyanidins, which protect cells against destruction from free radicals, and impart benefits to the body's tissues and blood. The small seed of this plant is powerful in its health benefits.
Catuaba Bark:
Catuaba (Erythroxylum catuaba) is a common tree found in South America from Brazil to Peru, in the same genus as the coca plant. Catuaba contains components known as alkaloids. These alkaloids (called catuabine A, B, and C) are probably responsible for themental boost most people get when they take catuabe-based supplements or mixes.
There may be little confusion regarding catuaba, because various species and genus typesuse the common name. As a result, "catuaba" gets bandied around a lot, and one person'scatuaba may not be the next. Read labels carefully. The catuaba I've had the best luck with is Erythroxylum catuaba.
Coffee Fruit:
One of my favorite drinks in the world is coffee, and I'm sure at many people reading thisconsider it the essential part of their morning, too.
The part of coffee that we use the most is the seed of the coffee fruit - which appears as a bright, red berry. Most of the time, this fruit is sloughed off and left behind in the process of making coffee - it's really too delicate to last long in hot conditions.
But advances in technology have tapped a previously discarded resource. Though the fruit of coffee is available in any coffee-growing economy, a high antioxidant commercial extract of "coffee cherry" is now available from the fruits of coffee plants in Mexico.
Coffee fruit has many of the attributes of other dark-colored, anthcyanin-rich fruits. Coffee fruit (also referred to as "coffee cherry") appears not to be just another antioxidant, however. Current research on this once-forgotten, former castoff shows impressive abilities to decrease tumor size, and possibly even prevent their formation in the first place. It seems that the elements in coffee berry activate T-lymphocytes in such a way that mammary tumors are shrunk or simply put on hold. It will be fascinating to see how this science plays out.
Muira Puama Bark:
Muira puama (Ptychopetalum olacoides) grows between 15 to 45 feet high. Native to theAmazon basin of Brazil, the dried bark has been used for centuries as a traditional energysupport. Components include beta-sitosterol, campesterol and lupeol.
Muira puama, like other central nervous stimulants has been researched lately for its ability to boost memory retrieval and protect neural (brain) tissue. Who knows? Maybe this traditional ingredient could someday be on the cutting edge of natural medicines fighting Alzheimer's, much the way green tea and turmeric are currently. In one unpublished French study of 262 men with low libido and poor erectile function, 62% experienced significant improvement after taking an extract of Muira puama for two weeks.
Acai Berry:
Acai (Euterpe acai) berry is a traditional favorite (and readily available) food source for people in the Amazon. The tree is a tall-growing palm with berries that provide - a rich source of anthocyanins, potent purple pigments with extraordinary high antioxidant activity.
Once harvested, acai fruits decay rapidly. As with coffee fruits, special processing is the surest way to make certain the nutrients of acai berry make it to those of us outside the Amazon basin.
However, these wonderful fruits not only fight against free radical damage, but help our natural digestive enzymes and boost natural immune defenses, too. In fact, current research is investigating whether compounds in acai may have a fighting effect on leukemia, too. So far, the results have been very positive.
Look for supplements made using organically-grown, fair trade acai berry. The best companies ensure that the local people harvesting acai and the communities where they live gather more than just short-term benefits. The best companies work not just to provide jobs, but better lives for generations to come.
Q. What is sustainability and fair trade, anyway?
A. Sustainability refers to a set of naturally occurring circumstances, or intentionally designed practices and principles, which ensure that all parts or members of a situation are adequately nourished to promote their healthy continuance. In current parlance, sustainability often refers to practices and programs designed and implemented to keep natural systems healthy and flourishing. Many such programs focus on environmental protection and preservation of traditional cultures. In the world of medicinal plants, sustainable practices include organic agriculture, species management, fair trade, and benefit-sharing programs.
In other words, sustainability pays people fair wages, puts resources back into their communities, and ensures that the resources that benefit us all are going to be around for a long time. It is an earth-friendly, people-friendly concept of commerce that happily, is taking root around the world.
Conclusion:
The traditional cultures that use - and have used - these ingredients for generations wouldn't have done so if they hadn't been effective. Fortunately we live in an era when formerly locally-used herbs are now available far beyond their previous range. We are also fortunate to have companies and individuals working hard to make sure that the people who tend and care for these precious resources are paid fairly for their efforts, andthat their families and communities benefit from this commerce as well.
The great thing about using traditional herbs and ingredients that have been gathered in this manner is that you know they'll be around for a long time.
(http://vitanetonline.com:443/forums/Index.cfm?CFApp=1&Message_ID=1567)
---
Supplements for Sexual health!



Date: April 17, 2007 02:35 PM
Author:
Darrell Miller (dm@vitanetonline.com)
Subject: Supplements for Sexual health!

Improving Sexual Performance Naturally
Sex. It's everywhere. It's on TV (a lot!). It's in the books we read and the movies we watch. Even the radio seems a veritable hot bed of sex. (what would hard rock, soft jazz, or Motown classics be without songs about sex?) Magazines are full of sex and it's not just the "naughty" ones with glossy centerfolds. From Sports Illustrated to Good Housekeeping, sex makes for titillating headlines and cover stories. In fact, 21st Century America seems to be awash in sex, except where it counts – in the bedrooms and love lives of married Americans.
No one really knows for sure how many of the 113 million married Americans are living as couples with DINS (dual income, no sex). Estimates range from 15 to 50 percent. Even couples who have sex fairly often feel like they're not having enough sex or that it's not as enjoyable as it was in the past, or both. And while women are stereotyped as the sex refusers and avoiders, surveys show that both women and men decline spousal advances fairly equally.
What's really interesting about this lack of sexual activity in America, is that the very same thing is happening to husbands and wives residing in Paris and London, as well as Lisbon and Madrid. Research has shown that married couples who reside within Western civilized countries are much more likely to have unhappy sex lives than their counterparts living elsewhere in the world. That's because the married couples residing in the rainforests of Brazil, the streets of Beijing, and the mountains of Tibet have access to powerful plant medicines that keep their sexual relationships healthy and happy. In fact, in China and India alone, over one billion men and women routinely incorporate plant medicines for healthy and satisfying sex.
As a medicine hunter, I have discovered effective plants and herbs al over the planet that really do improve orgasms in women and erections in men. Now it's your turn. I'm going to teach you how to enhance your sexuality and introduce you to an entire arsenal of libido lifting plants to help make sex fun, vibrant, and satisfying for both you and your partner.
Q. These plants sound too good to be true. Do they really work?
A. Yes, they do. Part of their success is their ability to work with your body's innate mechanisms for healthy sex. Good sex is much more than just stimulated body parts. But it's a good place to start!
A man needs an erect penis that remains firm past foreplay and on into intercourse. He also needs to sustain that erection and experience forceful and pleasurable ejaculation when he and his partner are both ready for his orgasm. A woman needs to feel desire and feel desired for her nipples to be aroused, her clitoris stimulated, and her vagina lubricated – the basics leading to her orgasm.
Plants that enhance sex can help men and women obtain these bare necessities of sex. And unlike other supplements, you'll know if the medicinal plant you've purchased is actually doing what it promised to do. You can't really tell if the calcium supplement you take each day is making your bones stronger. But you will be able to tell pretty soon if Catuaba, for example, is increasing your sexual desire.
Q. Night after night, my husband falls asleep on the sofa. And the honest to goodness truth is that I'm too tired for sex, too. I love my husband and once upon a time I loved sex. But my job, the kids, those never-ending errands, and trying to keep up with the laundry are too exhausting. Is there a plant that can rev us up?
A. Many women are in the same sexless boat you're sailing around in and they don't like it any more than you do. In fact, women all over the world put their family's needs before their own, leading to some very tired moms and wives.
Life's demands can also impair sexual performance in men. Work stressors, family demands, and home maintenance result in fatigue and lack of energy. Men find that they have no energy left to devote to to sex at the end of the day.
But, over 80 percent of married couples in the world have at their disposal a health care system that integrates sex into their personal health and well being. For centuries, millennia actually, practitioners of traditional medicine have prescribed Maca and Rhodiola to reduce "sexual fatigue" in women and men who are just too tired to make love.
Sex Enhancing Plants for Men and Women

How They Work

Maca (Lepidum meyenii)

For the past several years in Peru, where the Maca plant grows, physicians have prescribed extracts from this plant to men with low libido and diminished erectile function, which excellent results. Recently researchers studying Maca have discovered two compounds they think are responsible for improved sexual stamina, namely the macamides and macaenes. It is these same compounds that help men and women obtain more frequent and more powerful orgasms.

Rhodiola Rosea

This hardy plant grows high in the mountains of Europe and Asia, enduring cold and snow and lack of sunlight for much of the year. Hoping to gain some of Rhodiola's energy and stamina for themselves, early Siberians used extracts of the plants to boost strength and stamina. Not only did they have more energy, they discovered they had more sexual stamina, too.

Rhodiola is an adaptogen, a plant that helps us adapt to changes in life and the stresses of everyday life. When we're stressed, our bodies shift into high gear causing a cascade of hormones to prevent and reduce harm. In cases of trauma (like car accident or surgery (or simply nature at work (such as childbirth), these hormones are necessary. However, when we experience stress that's caused by work (your boss), or family (your teen-aged children), or personal struggles (your weight), this hormonal cascade can do more harm than good –causing fatigue, added weight gain, poor metabolism, and impaired sexual function.

Rhodiola helps make sure the hormonal cascade occurs when it's needed, to protect our health, not harm it. The result is better energy, better vitality, and better sex!
Q. Since I had a baby four months ago, I have no desire for sex. This is making my husband pretty frustrated and me too, actually. I'd love to want sex again.
A. A married woman with a baby and a toddler or two can feel that her body isn't really hers. So much for feeling sexy! While this fact can be a source of great pride and joy, it can also drain desire.
As women enter perimenopause – those years when they are still menstruating despite fluctuating estrogen levels – they often have no desire for sex. Since estrogen is the engine that drives women's reproductive function, when it starts to go, sex goes too. Women who have reached menopause may find their minds wandering during sex. Pondering the car's need for an oil change or if the milk in the refrigerator has reached its expiration date makes for pretty blah sex. It also makes it nearly impossible to achieve orgasm.
Once more, traditional medicine has some answers:
| | |
| --- | --- |
| Sex Plants for Women | How They Work |
| Ashwagandha (Withania somnifera) | Just like Rhodiola, Ashwagandha is an adaptogen, possessing powerful sex-enhancing powers. And just like Rhodiola, Ashwagandha has been helping women boost their desire for sex. Long considered India's most potent sex-enhancing plant, the country's women have used Ashwagandha for years to rev up their sex drives. |
| Catuaba (Erythroxylum Catuaba) | Catuaba is a tree that grows in the dense, lush Brazilian Amazon, the largest tropical rainforest on Earth. For hundreds and hundreds of years, tribal peoples have used Catuaba bark to stimulate sexual desire. According to folk legend, the Tupi Indians discovered Catuaba bark's sex-enhancing effects and passed the knowledge on to other rainforest tribes. Today, Catuaba is used worldwide by women desiring passionate sex. |
| Eleuthero (Eleutherococcus senticosus) extract | Sometimes called Siberian ginseng, Eleuthero is actually not a ginseng at all, only a distant cousin. This leafy shrub is native to Eastern Russia and the mountains of China and has been used by tribal peoples for over 2,000 years to eliminate sexual fatigue. Eleuthero is another adaptogen, invigorating sexual function and restoring balance to all body functions. |
Q. My husband has a desire for sex, but sometimes it's not enough. Even if we're both in the mood, he can't maintain his erection very long. It's very frustrating for us both.
A. For men it's often their equipment that lets them down. As men age, they find they can't get an erection hard enough or keep an erection long enough to satisfy their partners and themselves.
While women can fake an orgasm if they're tired, men have to perform every single time they have sex. Luckily, Mother Nature can help:
| | |
| --- | --- |
| Sex Plants for Men | How They Work |
| Horny Goat Weed (Epimedium species) | This aptly named sex plant has been in use for over two thousand years, restoring sexual fire, treating impotence, and increasing production of semen. The green leaves of Horny Goat Weed are filled with numerous natural compounds, responsible for these sexual effects. Research shows that horny goat weed has activities very similar to the androgens, sex hormones that stimulate desire in men. |
| Yohimbe (Pausinystalia yohimbe) | Yohimbe is nature's Viagra – it helps men attain firm erections. Not surprisingly, Yohimbe has been used for a long time as a fold medicine aphrodisiac. The bark contains Yohimbine, a compound known to stimulate engorged vessels within the penis and nerves of the lower spine. It's no wonder Yohimbe has the well-deserved reputation as a superior sexual stimulant. |
| Panax ginseng | One of the most highly regarded plants in traditional Chinese medicine, Ginseng stimulates the central nervous system, invigorates the brain, increases resistance to stress and fatigue, and sharpens the mind. Ginseng is also used by millions of men to enhance libido and sexual vitality. In an erectile dysfunction study, men who took Ginseng had a 42% improvement in erectile function compared to placebo. Researchers theorize that ginseng increases nitric oxide in the penis, dilating the vessels of the corpus cavernosum - the very same mechanism that makes Viagra work. |
Q. There are hundreds of supplements that claim to make men hard and women weak with desire. I've tried some of these, and they don't do anything. When should I believe that the herbs and plan medicines you have discovered are nay better?
A. There are a lot of "snake oil" companies out there pitching products that promise to improve our sex lives but do absolutely nothing. One reason for this glut of useless supplements is simple demand. Men and women trying to make their sex lives better, are willing to give most products the benefit of the doubt and buy one or two. Sex sells – and even products that are purchased one time only will make big profits.
To get the most for your money, make sure the sexual supplement you are considering is from a well-respected manufacturer. Ask store staff, surf the Internet, and do some searching for the best nutraceutical companies. Make sure the herbs are standardized and that the extracts are concentrated fro optimal benefit.
Q. Are these sex-enhancing plants safe?
A. Despite years of use by practitioners of traditional medicine, significant adverse effects have not been reported for most sex-enhancing plants. However, men who have already been diagnosed with certain health conditions such as high blood pressure, thyroid disease, prostate problems, or other illnesses should use caution when selecting any health supplement. The same advice applies to women, especially women who are pregnant or nursing. And always remember to keep your doctor informed about the supplements you are using, especially if you are also taking prescription drugs. But the sex-enhancing plants have been traveling on planet Earth for a long, long time. And hopefully they'll be here for lot longer, continuing to work effectively and go about their business of safely improving orgasms and erections and making sex great for men and women all over the world.
Q. OK, exactly how did early native healers figure out which plants improve sex? Was it just simple trial and error?
A. It does seem pretty remarkable that tribal peoples have discovered the right plants to treat diseases and improve health without modern day scientific advances.
From my many years as a "medicine hunter" in rainforests and grasslands and marshes and mountains, I've learned that healing plants exist for virtually every health need. It's up to the medicine man or women to put the plant into practice. These healers have been able to do this successfully for thousands of people, by intensively studying and working with the plants. By putting themselves into the plant's world, becoming part of the world around them, native healers have intuitively discovered which plant helps which disease. It wasn't mere luck that brought all those plants and all those healers together. It was the natural and spiritual connection existing between the two.
Q. Are there other "natural" remedies we can use to improve our sex lives?
A. The easiest way to naturally enhance your sex life is to practice, practice, practice! Because if you don't use it, you might lose it. Studies have shown that couples in the Amazon rainforest as well as couples in the concrete jungle of New York City have better sex lives if thy make sex a priority. All the sex-enhancing plants in the world are useless if the men and women taking them don't put them to the test.
Men who smoke need to quit. Research has shown that cigarettes send men's sex lives up in smoke. Men who smoke more than 20 cigarettes daily have a 60 percent higher risk of erectile dysfunction compared to men who never smoked. That's because smoking decreases blood flow making it difficult for men to obtain an erection.
And finally, since sex is a visual and tactile endeavor, there are quite natural and creative ways to give it a boost. Visually stimulating images can arouse even the tiredest of the tired. Premiere Magazine recently compiled a list of the most erotic movie sex scenes ever. You don't have to feel embarrassed when renting these movies (as you might with pornography) at the video store and they are guaranteed to light up your life:
<![if !supportLists]>1. <![endif]>Diane Lane and Oliver Martinez making love in UNFAITHFUL (2002)
<![if !supportLists]>2. <![endif]>Hilary Swank pleasuring Chloe Sevigny in BOYS DON'T CRY (1999)
<![if !supportLists]>3. <![endif]>Brad Pitt and Claire Forlani making love in MEET JOE BLACK (1998)
<![if !supportLists]>4. <![endif]>Leonardo DiCaprio drawing Kate Winslet in the nude in TITANIC (1997)
<![if !supportLists]>5. <![endif]>Sharon Stone uncrossing her legs while she is being interrogated in a room full of en in BASIC INSTINCT (1992)
<![if !supportLists]>6. <![endif]>Patrick Swazye and Demi Moore in the pottery secene early on in GHOST (1990)
<![if !supportLists]>7. <![endif]>Michael Douglas and Glenn Close having sex in an elevator in FATAL A TTRACTION (1987)
<![if !supportLists]>8. <![endif]>Mickey Rourke caressing Kim Basinger's body with an ice cube in 9 1.2 WEEKS (1986)
<![if !supportLists]>9. <![endif]>William Hurt and Kathleen Turner having sex in BODY HET (1981)
<![if !supportLists]>10. <![endif]>Julie Christine and Donald Sutherland making love in DON'T LOOK NOW (1973)
<![if !supportLists]>11. <![endif]>Rita Hayworth flipping back her hair and singing "Put The Blame on Mame" in FILDA (1946)
One Important Last Point
Sex always has consequences. And improving your sex life does not eliminate the requirement to practice it responsibly. Sexually transmitted diseases, hepatitis, and HIV/AIDS must be prevented, pregnancy must be considered and consent between partners must exist.
Conclusion
Sexual activity keeps us connected – both tangibly and spiritually to our heart's desire. It helps us feel secure and well loved and adds to our self esteem. In other words, good sex is important to good life.
But all of us need a little help now and then. Sex-enhancing plants that have been used for thousands of years by millions of people provide that help. You can have actual sexual healing with effective sexual supplements and maybe find out what you've been missing.
After all, 80 percent of the world's married couples can't be wrong!


--
Improve Sexual performance with supplements from Vitanet


(http://vitanetonline.com:443/forums/Index.cfm?CFApp=1&Message_ID=1513)
---
The Power Plant of the Amazon



Date: March 02, 2007 11:34 AM
Author:
Darrell Miller (dm@vitanetonline.com)
Subject: The Power Plant of the Amazon

Enzymatic Therapy Amazon Herbs
It may surprise most Americans to know that rainforest plants are the original source for one-fourth of the chemotherapy medications used today. Plants offer a plethora of beneficial compounds, and rainforests contain a superabundance of beneficial plants.
In fact, plant medicines are the most widely used medicines of all types in the world. Over eighty-five percent of the world's population uses plant and herbal medicines as their primary medicines. That's 5.1 billion (5,100,000,000) people worldwide! While Americans overwhelmingly use synthetically manufactured pharmaceuticals to cure their ills, the vast majority of Earth's inhabitants use healing plant medicines instead.
One of the most powerful healing rainforest plant medicines is cat's claw, or Uncaria tomentosa. This high climbing woody vine grows at the base of tall trees in the Peruvian rainforest. The plant's claw-shaped thorns latch onto the trees and spiral further upward, nourished by the lush rainforest environment. For over 2,000 years, the Ashaninka, a tribal people of the Peruvian rainforest, have used the root of U. tomentosa to treat illnesses in the tribe, including asthma, bladder infections, infected wounds, arthritis, bone pain, bowel inflammation, and cancer.
Q. I've heard about cat's claw, but what does it do and how do I know which one is right for me?
Cat's claw might be one of the most confusing (and most effective!) nutritional supplements available in health food stores today. One reason that it's so confusing is there are so many kinds of cat's claw supplements-there are cat's claw leaves, cat's claw bark, and even cat's claw twigs. While each of these supplements claim to help the immune system, it is the root of Uncaria tomentosa that is proven to impart the true cat's claw health benefits.
Scientists, who have extensively studied every part of the plant, discovered that extracts made from selected cat's claw roots possess the healing power to treat and prevent diseases like cancer, rheumatoid arthritis, ulcers and degenerative diseases. In addition, it demonstrates anti-inflammatory, anti-viral and anti-microbial benefits.
Adding to the confusion is the fact that not all Uncaria tomentosa roots actually contain healing properties.
Healers in the Ashaninka tribe attribute the healing properties in cat's claw to the "good spirits" that live in the plant's roots. The Ashaninka healers, or sancoshi, are able to actually "see" the good spirits hidden inside the root of the plant before they harvest them.
Some cat's claw plant roots have the good spirits. Some don't. If the good spirits are mixed with any cat's claw root without good spirits, the healing power is lost. While there are no apparent differences in the plants or the roots to the untrained eye, only certain cat's claw roots possess the power to heal. And, for a very long time, only the Ashaninka tribal healer seemed to be able to identify them. They call the good spirit cat's claw Saventaro, or "powerful plant".
However, scientists who were given cat's claw roots by the Ashaninka to study in the laboratory discovered that they could "see" the good spirits, too! Using high performance liquid chromatography, or HPLC, a laboratory process that identifies various chemical compounds, the good spirits of cat's claw roots were revealed to be important medicinal compounds called pentacyclic oxindole alkaloids (POAs). Research has learned that POAs provide powerful benefits for the human immune response.
Q. Why are good spirits, or POA's, good for the immune system?
Cat's claw POAs work to keep us healthy by directly interacting with white blood cells, the backbone of our immune system. Our white blood cells are the disease fighting cells of the human body. These highly specialized cells fight diseases we catch, such as colds and flu, as well as diseases that start within our own cells, such as cancer and autoimmune diseases. There are many kinds of white blood cells; each has a specific job to do in fighting diseases.
Certain POAs help white blood cells called macrophages work faster. The macrophages' job is to engulf and digest foreign material. This means that macrophages can ingest m ore bacteria and disease causing microbes when they are exposed to POAs. The scientists also discovered that POA cat's claw extract increases the production of a chemical protein called interleukin that is secreted by macrophages. This macrophage-secreted interleukin (IL-1) has important immune enhancing properties. IL-1 alerts resting white blood cells and spurs them into action. It also helps make other biochemicals that are essential to an activated immune system.
POAs also help B cells. B cells are white blood cells that make antibodies that kill germs. Each B cell is programmed to make one specific antibody that is effective against one specific germ (such as a bacteria, virus, or fungus). When scientists looked at the number of B cells after they were exposed to POA cat's claw root extract, they found that the B cells had increased significantly, resulting in an increased supply of antibodies. And perhaps most importantly as they relate to cancer, the POAs in cat's claw root extract help increase the number of T cells, the true soldiers of the immune system. There are many different kinds of these white blood cells, including Helper T cells, Suppressor T cells, and Killer T cells. Increased Helper, Suppressor, and Killer T-cells can more effectively destroy cancer cells. Increasing the number of circulating T-cells is very important in a disease like AIDS as well.
Q. Can cat's claw and other plants in the rainforest really cure diseases? Isn't that just folklore?
It's folk use and modern science combined-plants have long been known for their ability to kill cancer cells. In fact, the National Cancer Institute (NCI) has identified over 3000 plant extracts that can kill cancer cells. More than 70 percent of these plants are found only in the rainforest.
Q. What is it about the rainforest that gives plants like cat's claw these cancer killing compounds?
Most of the time when we talk about rainforests, we're talking about the tropical rainforests. While other forests, like the old-growth temperate forests of the Pacific Northwest, also have high rainfalls and tall trees, the tropical rainforests located near the equator are where most plant medicines come from.
The Amazon rainforest in South America is the world's largest, covering an area about two-thirds the size of the continental United States. Depending on the elevation and distance to the equator the Amazon rainforest receives between 160 and 400 inches of rain per year. The rain is spread pretty evenly from January to December-it's always the rainy season-and the temperatures remain between 75-80 degrees Fahrenheit all year.
This fertile environment continually recycles itself. When leaves fall from the trees, flowers wilt, and animals die in the rainforest-all of the nutrients are recycled back into the roots of the trees and plants. Because the rainforest reuses almost everything that falls to the ground, the plant growth is amazingly rich in alkaloids and other medicinal compounds. Researchers think these compounds and alkaloids, like POAs, protect the plants from illness and insect attacks. These are the very same compounds that protect us from disease.
Q. When the Ashaninka harvest the cat's claw roots, does it impact the rest of the plant?
No. The Ashaninka work intelligently to keep rainforest cat's claw plants perpetually healthy. The Ashaninka employ responsible and innovative harvesting techniques to keep the plants alive and tribal members healthy. Individual cat's claw plants are never completely harvested. Only one third of the lateral roots are collected at any one time to allow re-growth by the remaining root. Once a plant's lateral roots have been partially harvested, that plant is left to regenerate, and no more root is harvested from it for 10 years.
Q. Why are the Ashaninka willing to share their cat's claw?
They are generous people. The Ashaninka see no benefit in hoarding cat's claw for themselves alone. They also want to make sure that the plant's healing properties continue on. As their homelands continue to be destroyed by deforestation, rainforest peoples are also disappearing. There were an estimated ten million tribal and indigenous peoples living in the Amazonian Rainforest in 1510. Today there are less than 200,000.
Since the 1900's more than 90 indigenous tribes have died out and disappeared. Each time a rainforest medicine man or woman dies without passing their arts on to the next generation, the tribe and the world loses thousands of years of irreplaceable knowledge about medicinal plants. With them, centuries of accumulated knowledge of the medicinal value of rainforest species have been lost.
A good example of the impact of this loss can be seen in cat's claw. When European explorers began venturing into the Amazon River basin, t hey were skeptical of the stories the Ashaninka people told them of U. tomentosa's amazing healing powers. But when the explorers became sick with colds, flu, or other illnesses, they harvested cat's claw root for themselves and gave the plant a try. Sometimes the explorers got better when they used the cat's claw root, sometimes they stayed the same.
Q. Why didn't the cat's claw root help all the explorers?
Because some cat's claw plant roots have good spirits-POAs-and some cat's claw plant roots have tetracyclic oxindole alkaloids, or TOAs. While the POAs have very powerful effects in the immune system, the TOAs have different effects in the body, none of which help the immune system cells at all. All U. tomentosa plants look virtually identical, so it's hard to tell if they have the healing POAs or non-helpful TOAs.
What makes cat's claw identification even more challenging is the fact that plants with POAs one year will have TOAs the next. Cat's claw plants seem to change their alkaloid chemotypes at will, an incredibly powerful accomplishment for a plant to possess. Harvesting of cat's claw roots that contain POAs is very tricky. Unless the person gathering the root extract is an Ashaninka sancoshi. These medicine men know which cat's claw to use; they can actually "see" the good spirits hidden inside the root. When scientists studying cat's claw discovered they could "see" presence of TOAs using HPLC technology, they were able to harvest cat's claw root extracts with POAs that consistently helps people get and stay healthy.
Q. Do some cat's claw root extract supplements contain TOAs?
Yes they do. And buying those products will only benefit the cat's claw distributor; they won't help you stay healthy. When cat's claw root is harvested from the rainforest, responsible supplement maker examine the root with HPLC to make sure that only POA roots are collected. But, this identification of the chemotypes takes significant time and costs money. For these reasons, many cat's claw distributors don't include this important process in their harvesting. The POAs and TOAs are simply just mixed together and sold as a cat's claw product with no mention of any alkaloid content on the label.
Q. Why should I avoid TOAs?
While the POAs in cat's claw root extracts have numerous benefits to the immune system, the TOAs have different effects in the body, none helping the immune system cells. Most importantly, however, when POAs and TOAs are mixed together, the TOAs actually work against the POAs. TOAs reduce the capacity of POAs to beneficially modulate the immune system.
Q. How can I be sure the cat's claw I buy is POA cat's claw?
Read the label of the cat's claw root extract product you are considering buying. If it does not clearly state that it is the high POA cat's claw, then chances are that it's not.
Q. What do the Ashaninka receive in return for the cat's claw harvesting?
The Ashaninka and reputable distributors of cat's claw root extract have established a mutual and ethical relationship. Both groups benefit from the sale of the plant material. Maintaining this relationship is important for both the tribe and the distributors.
The distributors are paying a fair price for the raw material directly to the tribe. No intermediary is involved. This payment covers the raw material itself, a license-fee for the k knowledge of the plant, and a guarantee (from both sides) of a lasting relationship. Payment is also made for the protection of the rainforest. No deforestation is allowed. The area where the cat's claw materials are processed is also leased and payment is made for this, as well.
This arrangement allows the Ashaninka to make independent decisions in how to spend this income from sale of their cat's claw plants. They have been able to make improvements in the tribe's water supply and in their living areas. They are also able to obtain outside medical aid as needed and provide for education of their children.
The partnership with cat's claw distributors has created a sustainable resource for the Ashaninka. The tribe has been able to not only preserve their rainforest, but also compete financially with unsustainable income sources offered by timber and agricultural firms.
Q. Why is it important to preserve the rainforest?
The most amazing fact about these impressive medicinal plants is the vast number that5 has yet to be discovered. In fact, the rainforest's abundance is one reason it is home to so many healing plants. Within a four square mile patch of rainforest, you could see 1500 species of flowering plants, 750 species of trees, 125 mammal species, 400 species of birds, 100 reptile species, 60 amphibian species, and 150 different species of butterflies.
Unfortunately, not everyone looks to the rainforest for the same reasons. Many consider its real value in board feet and cultivated acreage. The forces pushing industrial development move quickly; experts estimate that we're losing over 130 plant, animal, and insect species every day/ That amount to almost 50,000 species a year.
A combination of logging, petroleum interests, cattle grazing operations, and, of course, our own consumer appetites are putting pressure on rainforest resources. The consequences are sobering:
Rainforests once covered 14% of the earth's land surface; it's only 6% today
The last remaining rainforests could be consumed in less than 40 years.
Nearly half of the world's species of plants, animals and microorganisms will be destroyed or severely threatened over the next quarter century due to rainforest deforestation.
By leaving the rainforest intact, however, and harvesting its many nuts, fruits, oil-producing, and medicinal plants, the rainforest has more economic value than if it was cut down for timber or to make grazing land for cattle. If managed properly, the rainforest can provide the world's need for sustainably harvested natural resources on a perpetual basis. That's what the Ashaninka are doing with their cat's claw harvesting.
Conclusion
The discovery of medicinal plants is dependent upon healthy rainforests. When an acre of tropical rainforest is lost due to deforestation, the impact on the number of plant and animal species lost and their possible uses is staggering.
We can all help the development of sustainable rainforest industries. By purchasing renewable and sustainable rainforest products, like POA type cat's claw root extract, we are keeping rainforests alive and well. By benefiting from the innate wisdom of the Ashaninka people we are keeping ourselves just as alive and well. By honoring the science and the sacred of the world's rainforests, like my friend the oncology nurse, the massive wealth and diversity will be there for generations to come.


--
Buy Herbs to boost health and sex drive at Vitanet &reg


(http://vitanetonline.com:443/forums/Index.cfm?CFApp=1&Message_ID=1476)
---
Mushrooms are good for the Immune System



Date: January 26, 2007 06:12 PM
Author:
Darrell Miller (dm@vitanetonline.com)
Subject: Mushrooms are good for the Immune System

Medicinal Mushrooms Grown on Purple Kculli Corn Yield Life Changing Results
Even though we treat them like vegetables, mushrooms aren't really plants. They're fungi and fungi grow much differently than fruits and vegetables. Most food plants, like strawberries, broccoli, and red bell peppers make chlorophyll from sunlight to gain the nutrients they need to grow. Mushrooms don't make chlorophyll; to get the nutrients they need to grow, mushrooms release enzymes into the forest floor or flora they're living on to break down the organic matter into a form the mushroom can absorb.
Because most mushrooms that we eat or use today are raised as crops, or cultivated, they are grown on a variety of substrates. Similar to the commercial potting soils you can buy at nurseries and garden stores, mushroom substrates vary widely in quality and the kinds of nutrients within. Mushrooms are really unique in that they can grow on almost anything, such as sawdust, shredded newspaper, and straw.
However, mushrooms are only as nutritious as the substrate they were grown on-even those unique varieties called medicinal mushrooms. While the simple button mushrooms found on pizza are most often eaten for their woodsy taste and texture, the use of medicinal mushrooms is much more complex. These mushrooms are valued because they contain numerous compounds that have been extensively studies by researchers for their ability to activate cells of the immune system.
Researchers have recently discovered that when medicinal mushrooms are grown on a Purple Kculli (pronounced ka-coo-lee) Corn substrate, the resulting mushrooms are jam-packed with powerful and potent disease-fighting compounds. Beautiful Purple Kculli Corn has long been used by the people of the Peruvian Andes as a tasty vegetable, natural food color, and powerful functional food-keeping them healthy and free of disease.
In this issue of Ask the Medicine Hunter, we're going to talk about four powerful medicinal mushrooms that, when grown on Purple Kculli Corn, have even more potent compounds to prevent and treat cancer and other serious health problems.
Q. How exactly do medicinal mushrooms prevent and treat cancer?
A. Medicinal mushrooms are very complex. They contain numerous compounds that have been extensively studied for their ability to activate cells of the immune system. Some of the most amazing immune boosting compounds in medicinal mushrooms are beta-glucans 1-3, beta glucans 1-6, arabinogalactins, and arabinoxylans – compounds that work "hand-in-hand" with certain cells of the immune system. But to get abundant amounts of these compounds, medicinal mushrooms must be grown on substrates with high levels of nutrients. And the most nutrient dense substrate of all comes from Purple Kculli Corn.
Q. Why is Purple Kculli Corn extract good for growing medicinal mushrooms?
A. You've probably heard that brightly colored fruits and vegetables (like beets, broccoli, and blueberries), have more antioxidant power than paler fruits and vegetables (like iceberg lettuce, onions, and garlic). In fact, the deeper the color, the better. And there is no deeper color in nature than the deep purple of Purple Kculli Corn grown in the lush coastal plains of Peru. The kernels from Purple Kculli Corn are not only naturally beautiful, the pigment itself is extremely healthy and have been used by the people of the Peruvian Andes for centuries as both food and food coloring.
Once harvested, the Purple Kculli Corn is naturally processed into an antioxidant-rich extract. When certain medicinal mushrooms are grown on Purple Kculli Corn extract, the Purple Kculli Corn becomes a super-substrate, producing medicinal mushrooms with incredible amounts of the immune-boosting compounds. And when Purple Kculli Corn extract is added to medicinal mushroom formulas the antioxidant power increases, too.
Q. How do the medicinal mushroom compounds fight disease?
A. When bacteria, viruses, or other pathogens are present in the body, white blood cells, or leukocytes, swing into action. Leukocytes work together to defend the body against infections, like colds or the flu, as well as diseases that start within us, like cancer. These disease fighting cells are the backbone of the body's defense system. And each type of cell works in different ways.
The macrophage, a name that means "big eater," is a first-strike leukocyte that protects us from disease by, quit literally, devouring invading pathogens. Natural Killer (NK) cells act like sentries – constantly prowling for cancer cells, killing them quickly when they're discovered. B-cells are the immune system's military intelligence, seeking out targets and communicating their coordinates, while T-cells are the foot soldiers, destroying the invaders that the intelligence system has identified.
Scientists have long known that medicinal mushrooms help make white blood cells more deadly. But until recently, they weren't sure how. Research has now shown that macrophages and NK cells have receptor sites specifically for beta-glucans 1-3 and beta-glucans 1-6. When the beta-glucans bind to the macrophages and NK cells, they make the lymphocytes stronger and more lethal. By increasing the lymphocytes' strength, beta-glucans help them churn out more of the specialized chemical messengers, too.
Arabinogalactins and arabinoxylans, powerful polysaccharides found in medicinal mushrooms, are potent stimulators of the immune system. These compounds increase the activity of interleukins, interferons, and a tumor necrosis factor, all key components in a healthy immune system. When medicinal mushroom extracts with high amounts of Arabinogalactins and arabinoxylans are taken, diseases are dramatically reduced.
Researchers found that complex polysaccharides in four varieties of medicinal mushrooms – Agaricus blazei (Agaricus), Grifola frondosa (Maitake), Coriolus versicolor (Coriolus or Turkey Tail), and Ganoderma lucidum (Reishi) – are serious cancer fighters. The chart below explains how:
Mushroom Health Benefit
Agaricus (Agaricus Blazei)
Agaricus not only contains the greatest number of medicinal compounds, it also contains a powerful anti-tumor polysaccharide that all other medicinal mushrooms are lacking. Recently, 100 women who were receiving carboplatin, a chemotherapy drug used to treat ovarian cancer, volunteered for an important study. Half of the women were given an extract of Agaricus mushrooms, while the other half were given a placebo or dummy pill. The researchers discovered that NK cell activity was significantly higher in the Agaricus group. The women in this group were also less nauseated, fatigued, and wear than the women taking the placebo, an important consideration for people with cancer.
Maitake (Grifola Frondosa)
Maitake is one of the most researched of all medicinal mushrooms. In one clinical study, the effect of Maitake mushroom compounds were studied in ten patients with cancer who were not currently taking any chemotherapeutic drugs. The researchers found that the Maitake not only significantly stimulated NK cell activity, it also repressed the cancer's growth, and stopped the tumors' ability to metastasize, or spread to other parts of the body. And in another clinical study, 165 patients with various types of advanced cancer were given Maitake mushroom compounds alone or with chemotherapy. Cancer regression or significant symptom improvement was observed in 58% of liver cancer patients, 69% of breast cancer patients, and 62% of lung cancer patients. Plus, when Maitake was taken in addition to chemotherapy, the immune cell activities were enhanced 1.2 to 1.4 times, compared with chemotherapy alone.
Coriolus(Coriolus Versicolor)
Versicolor compounds show great promise as cancer immunotherapy agents in all cancer stages. In one clinical trial, 34 patients with advanced terminal lung cancer were given Coriolus versicolor polysaccharides or a placebo (dummy pill) for 28 days. While the group getting the Versicolor felt less fatigued and sick, very important considerations at the end-of-life, there were no changes in the placebo group.
Reishi (Ganoderma Lucidum)
Reishi mushrooms are too tough to eat, but they've been used medicinally for centuries and have been extensively researched. In a safety study to determine Reishi's effect on blood thinning mechanisms, healthy volunteers received 1.5 gm Reishi or placebo daily for 4 weeks. There were no significant changes in either group and all blood clotting measurements remained within the normal range, demonstrating its safety. In a recent clinical study, researchers determined that Reishi increased the number of cancer killing white blood cells and made them more deadly to cancer cells.
Not only do Agaricus, Maitake, Coriolus, and Reishi have incredible amounts of immune boosting polysaccharides, when they are grown on Purple Kculli Corn, they also have a much higher ORAC value than mushrooms grown on other substrates.
Q. What are ORAC values?
A. ORAC, or Oxygen Radical Absorbance Capacity, is a measurement of the antioxidant power in fruits and vegetables. The higher the power, or ORAC value, the stronger the antioxidant is against free radicals. While free radicals are made by breathing oxygen and digesting food, and are simply the consequences of being alive, the older we get the more free radicals we make. And the more free radicals we make the more destructive they can be. Free radicals will rip membranes, wreck cells, cripple mitochondria, and ruin DNA. As this damage accumulates, even more free radicals are made. And if not stopped or slowed, this might lead to heart disease, arthritis, diabetes, dementia, and cancer.
Q. How does Purple Kculli Corn increase the ORAC value of medicinal mushrooms?
A. All brightly colored fruits and vegetables have very high ORAC values; and the higher the ORAC value – the greater the antioxidant power. Not only can we measure the ORAC values of fruits and vegetables, we can also measure the ORAC values of mushroom substrate extracts. Purple Kculli Corn extract has an ORAC value of 1789 (measured in umolesTE/gram). Now, remember that mushrooms are fungi, not fruits and vegetables, and they gain most of their nutrients from the ground (or substrate) they are grown on. When mushrooms are cultivated or "farmed" on substrates with a high ORAC value, they will absorb compounds from the substrate giving them a higher ORAC value, too. So growing mushrooms on antioxidant rich, high ORAC value, Purple Kculli Corn yields medicinal mushrooms with high ORAC values as well.
Q. Some mushroom supplements have more than four medicinal mushrooms. Wouldn't a mushroom supplement with seven mushrooms or more have a higher ORAC value than a supplement with only four?
A. Well, more is not always better – especially when it comes to medicinal mushrooms. Some supplements have a "kitchen sink" selection of mushrooms. The makers of these supplements hope that by adding modest amounts of many mushrooms, they will end up with a product that just might have some health benefits.
Clearly, it's not how many or how exotic the mushrooms are in a medicinal mushroom supplement, it's the substrate that mushrooms are grown on that makes the difference.
Q. How can I make sure the medicinal mushroom supplement I buy contains natural and organic mushrooms grown on Purple Kculli Corn substrate?
A. Become a label reader! Medicinal mushroom formulas have a statement showing accreditation from a certifying agency, such as the American Food Safety Institute, International; California Organic Farmer Association, Minnesota; or Crop Improvement Association, on the label, and have met certain criteria. They must be grown without chemicals or pesticides. The growers must be certified as organic mushroom produces by an accredited third party. And the growers must keep a record of their production and handling practices.
Conclusion
Of the nearly 38,000 varieties of mushrooms, Agaricus blazei, Grifola frondosa, Coriolus versicolor, and Ganoderma lucidum have impressive medicinal properties. With a little help from Purple Kculli Corn, these mushrooms can provide even more potent and powerful cancer preventing properties for superior mushroom supplements.


--
Buy Medicinal mushrooms at Vitanet


(http://vitanetonline.com:443/forums/Index.cfm?CFApp=1&Message_ID=1446)
---
Conclusion



Date: November 22, 2006 01:45 PM
Author:
Darrell Miller (dm@vitanetonline.com)
Subject: Conclusion

These three natural discoveries may be some of the most important health discoveries to date. From the mountains of Japan, the rainforests of Peru, and the learned halls of a prestigious university we have been given powerful allies in healthy immunity and cancer prevention. Thankfully, there are formulas available at health food stores that contain all three natural discovery dietary supplements in one convenient product.
Our immune systems are continuously assaulted from pollutants in the environment, toxic additives in our food, and common chemicals we use and depend on everyday. These assaults can leave us vulnerable to so-called simple diseases, like colds and the flu, as well as serious problems, such as cancer and autoimmune diseases. Staving off these threats means our white blood cells must stand ready to mount incredibly intricate defenses. Cat's claw root extract, maitake D-fraction, and IP-6 with inositol provide powerful protection from disease and an all natural boost to our immune system.


--
You can buy Cat's Claw, Maitake Mushroom, and IP-6 all at Vitanet


(http://vitanetonline.com:443/forums/Index.cfm?CFApp=1&Message_ID=1432)
---
Q. What is cat's claw?



Date: November 22, 2006 01:37 PM
Author:
Darrell Miller (dm@vitanetonline.com)
Subject: Q. What is cat's claw?

A. Cat's claw might be one of the most confusing (and most effective!) nutritional supplements available in health food stores today-with some fairly good reasons.
First its mere name can be bewildering. Currently, there are at least 16 plants in the world that are called cat's claw. Sometimes these plants are referred to as "Una de Gato", Spanish for cat's claw. While Uncaria tomentosa is the Latin name of the plant most frequently sold as cat's claw supplements, these products vary vastly. Some cat's claw nutritional supplements contain cat's claw bark, some contain cat's claw stems, and others contain compounds from the leaves of cat's claw. All of these claim to help the immune system. However, it is the root of Uncaria tomentosa that actually contains the true cat's claw health benefits. Scientists, who have extensively studied every part of the plant, discovered that only extracts made from cat's claw root possess the healing power to treat and prevent disease. While it would seem that this vital understanding might help clear up some cat's claw confusion, not all Uncaria tomentosa roots actually contain healing properties.
To determine which cat's claw roots do have healing properties, we have to go to the rainforests of Peru. This is where Uncaria tomentosa thrives. It's a woody vine that's found at the base of tall trees in the rainforests. As the plant grows, it winds up and around the tree, attaching itself to the trunk with curved cat-like claws found at the junctions of its leaves. The Ashaninka Indians, who make these rainforests their home, have used the roots of the cat's claw plant for thousands of years to cure illness and maintain health in the tribe.
Healers in the Ashaninka tribe attribute the healing properties in cat's claw to the "good spirits" that live in the plant's roots. In order to obtain these healing properties, the correct cat's claw root must first be harvested. The Ashaninka healers know which cat's claw to use; they can actually "see" the good spirits hidden inside the root of the plant before they collect them. Some cat's claw plant roots have the good spirit. Some cat's claw plant roots don't. If the cat's claw root with good spirits is mixed with any cat's claw root without good spirits, the healing power is lost. While there are no visible differences in the plants or the roots, only certain cat's claw roots possess the power to heal. And, only the Ashaninka tribal healers seem to be able to see them.
Amazingly, however, scientists who were given cat's claw roots by the Ashaninka to study in the laboratory discovered that they were able to "see" the good spirits, too! Using high performance liquid chromatography, or HPLC, a laboratory process that identifies various chemical compounds, the good spirits of cat's claw roots were revealed to actually be important medicinal compounds, called pentacyclic oxindole alkaloids (or POAs).
At the same time, the scientists studying cat's claw found they could "see" the non-healing properties as well. Again, using HPLC, they also discovered the presence of tetracyclic oxindole alkaloids (or TOAs) in certain cat's claw roots. While the POAs have very powerful effects in the immune system, the TOAs have different effects in the body, none of which help the immune system cells at all.
And, if the TOAs and POAs are mixed together (as so often happens in the vast majority of cat's claw products), the resulting product is useless to healing and health. The TOAs cancel out the action of the POAs, making the cat's claw root extract ineffective. Even as little as 1% TOA content can cause POAs to lose their ability to beneficially modulate the immune system.
This means that cat's claw supplements that contain only POAs (in other words, cat's claw that is 100% TOA-free) from the root of the plant will provide powerful effects in the immune system.
(http://vitanetonline.com:443/forums/Index.cfm?CFApp=1&Message_ID=1423)
---
Cancer, The Immune System, and Nutritional Supplements



Date: November 22, 2006 01:31 PM
Author:
Darrell Miller (dm@vitanetonline.com)
Subject: Cancer, The Immune System, and Nutritional Supplements

This is a tale of three discoveries. One transpired deep in the rainforests of Peru. Another happened high in the mountains of Japan. And the third discovery occurred in a university on the East Coast of the United States.
All of these discoveries resulted in amazing all-natural nutritional supplements. All of these nutritional supplements have powerful effects on the human immune system. And, while each of these natural nutritional supplements help prevent and treat immune diseases individually, together they may work even more powerfully to help strengthen our immunity and keep us cancer-free.
In this issue of Ask the Doctor, we will learn about these three important natural discoveries: namely, POA cat's claw root, maitake mushrooms, and IP-6 with inositol. We will discover for ourselves how these all-natural supplements work directly on specific cells of the immune system to protect us from cancer and boost our immunity.
(http://vitanetonline.com:443/forums/Index.cfm?CFApp=1&Message_ID=1422)
---
What is cat's claw?



Date: November 11, 2005 05:30 PM
Author:
Darrell Miller (dm@vitanetonline.com)
Subject: What is cat's claw?

Q. What is cat's claw?
A. Cat's claw might be one of the most confusing (and most effective!) nutritional supplements available in health food stores today-with some fairly good reasons.
First, its mere name can be bewildering. Currently, there are at least 16 plants in the world that are called cat's claw. Sometimes these plants are referred to as "Una de Gato", Spanish for cat's claw. While Uncaria tomentosa is the Latin name of the plant most frequently sold as cat's claw supplements, these products vary vastly. Some cat's claw nutritional supplements contain cat's claw bark, some contain cat's claw stems, and others contain compounds from the leaves of cat's claw. All of these claim to help the immune system.
However, it is the root of Uncaria tomentosa that actually contains the true cat's claw health benefits. Scientists, who have extensively studied every part of the plant, discovered that only extracts made from cat's claw root possess the healing power to treat and prevent disease. While it would seem that this vital understanding might help clear up some cat's claw confusion, not all Uncaria tomentosa roots actually contain healing properties.
To determine which cat's claw roots do have healing properties, we have to go to the rainforests of Peru. This is where Uncaria tomentosa thrives. It's a woody vine that's found at the base of tall trees in the rainforests. As the plant grows, it winds up and around the tree, attaching itself to the trunk with curved cat-like claws found at the junctions of its leaves. The Ashaninka Indians, who make these rainforests their home, have used the roots of the cat's claw plant for thousands of years to cure illness and maintain health in the tribe.
Healers in the Ashaninka tribe attribute the healing properties in cat's claw to the "good sprits" that live in the plant's roots. In order to obtain these healing properties, the correct cat's claw root must first be harvested. The Ashaninka healers know which cat's claw to use; they can actually "see" the good spirits hidden inside the root of the plant before they collect them. Some cat's claw plant roots have the good spirits. Some cat's claw plant roots don't. If the cat's claw root with good spirits is mixed with any cat's claw root without good spirits, the healing power is lost. While there are no visible differences in the plants or the roots, only certain cat's claw roots possess the power to heal. And, only the Ashaninka tribal healers seem to be able to see them.
Amazingly, however, scientists who were given cat's claw roots by the Ashaninka to study in the laboratory discovered that they were able to "see" the good spirits, too! Using high performance liquid chromatography, or HPLC, a laboratory process that identifies various chemical compounds, the good spirits of cat's claw roots were revealed to actually be important medicinal compounds, called pentacyclic oxindole alkaloids (or POAs).
At the same time, the scientists studying cat's claw found they could "see" the non-healing properties as well. Again, using HPLC, they also discovered the presence of tetracyclic oxindole alkaloids (or TOAs) in certain cat's claw roots. While the POAs have very powerful effects in the immune system, the TOAs have different effects in the body, none of which help the immune system cells at all.
And, if the TOAs and POAs are mixed together (as, so often happens in the vast majority of cat's claw products), the resulting product is useless to healing and health. The TOAs cancel out the action of the POAs, making the cat's claw root extract ineffective. Even as little as 1% TOA content can cause POAs to lose their ability to beneficially modulate the immune system.
This means that cat's claw supplements that contain only POAs (in other words, cat's claw that is 100% TOA-free) from the root of the plant will provide powerful effects in the immune system.


--
Find out what Cat's Claw is at Vitanet &reg


Solaray - Ultimate Nutrition - Actipet Pet supplements - Action Labs - Sunny Greens - Thompson nutritional - Natural Sport - Veg Life Vegan Line - Premier One - NaturalMax - Kal
(http://vitanetonline.com:443/forums/Index.cfm?CFApp=1&Message_ID=932)
---
HAWAIIAN NONI (Morinda citrifolia)



Date: July 11, 2005 08:50 PM
Author:
Darrell Miller (dm@vitanetonline.com)
Subject: HAWAIIAN NONI (Morinda citrifolia)

INTRODUCTION
In a time when we are more concerned than ever with issues of health, a tried and true tropical herb called noni needs t o be added t o our list of the best natural remedies. It susage over hundreds of years supports it s description as a veritable panacea of therapeutic actions. At this writing, noni continues to accrue impressive medicinal credentials, and its emergence as an effective nat ural healing agent is a timely one. Amidst rising cancer rates, the high incidence of degenerative diseases like diabetes, and the evolution of ant ibiotic resist ant bacteria and new viral strains, herbs like noni are sought after for their natural pharmaceutical properties. Unquest ionably, all of us want to know how to:
• protect ourselves f rom toxins and pollut ants
• prevent t he premature onset of age-related diseases such as arthritis, heart disease, diabetes and stroke
• boost our immune defenses to protect ourselves from new viral and bacterial strains that have become antibiotic-resist ant
• reduce our risk of developing cancer
• better digest our food for proper assimilation and purge the intestinal system wit hout the dangerous side effects of harsh drugs. Its actions are multifaceted and must be considered when assessing natural treatment s for disease or injury. It s impressive and widespread use among various native cult ures of t ropical island regions supports the notion that it does indeed possess valuable, therapeutic compounds.

Genus Rubiaceae

Common Names

Indian Mulberry (India), Noni (Hawaii), Nono (Tahiti and Raratonga), Polynesian Bush Fruit, Painkiller Tree (Caribbean islands), Lada (Guam), Mengkudo (Malaysia), Nhau (Southeast Asia), Grand Morinda (Vietnam), Cheesefruit (Australia), Kura (Fiji), Bumbo (Africa) Note: This is only a small sampling of vernacular names for Morinda citrifolia. Almost every island nation of the South Pacific and Caribbean has a term for this particular plant . This booklet will refer to the herb mainly as " noni" or M. citrifolia, and is referring primarily to Hawaiin noni.

Parts Used

The parts of the noni plant most used for their medicinal and nutritional purposes are the fruit, seeds, bark, leaves, and flowers. Virtually every part of the noni plant is utilized for its individual medicinal properties; however, it is the fruit portion that is regarded as its most valuable. The seeds have a purgative action, the leaves are used to treat external inflammations and relieve pain, the bark has strong astringent properties and can treat malaria, the root extracts lower blood pressure, the flower essences relieve eye inflammations and the f ruit has a number of medicinal actions.

Physical Description

Morinda citrifolia is technically an evergreen shrub or bush, which can grow to heights of fifteen to twenty feet . It has rigid, coarse branches which bear dark, oval, glossy leaves. Small white fragrant flowers bloom out of cluster-like pods which bear creamy-white colored fruit. The fruit is fleshy and gel-like when ripened, resembling a small breadf ruit . The flesh of the fruit is characterist ically bitter, and when completely ripe produces a rancid and very dist inctive odor. Noni has buoyant seeds that can float formont hs in ocean bodies. The wood of the inflammatory, astringent, emollient, emmenagogue, laxative, sedative, hypotensive (lowers blood pressure) , blood purif ier, and tonic.

Chemical Constituents

Noni has various chemical constituents. First, it has an impressive array of terpene compounds, three of which—L. AsPeruloside, aucubin, and glucose— have been identified by their actyl derivatives. Both caproic and caprylic acids have been isolated.1 Second, bushfruits, a category of which noni fruit is a member, are also considered a good source of vit - amin C.2 Third, Hawaiin noni has been linked to the synthesis of xeronine in the body which has significant and widespread health implications. Last , the alkaloid cont ent of the noni fruit is thought to be responsible for its therapeutic actions. Alkaloids exhibit a wide range of pharmacological and biological act ivitiesin the human body. They are nitrogencontaining organic compounds which can react with acids to form salts and which are the basis of many medicines. The following is an in-depth chemical analysis of each plant part and it s chemical constituents.
• amino acids (which include alanine, arginine, asparticacids, cysteine, cystine, glycine, glutamic acid, histidine, leucine, isoleucine, methionine, phenylalanine, proline, serine, threonine, tryptophan tyrosine, and valine)
• anthraquinones
• glycosides
• phenolic compounds
• resins
• B-sitosterol
• ursolic acid

FLOWER
• acacet in 7-0-D (+) -glucophyranoside
• 5,7,-dimet hylapigenin-4-0-8-D(+) -galactophyranoside
• 6,8,-dimet hoxy-3-methyl anthroquinone-1-0-8-rhamnosyl glucophyranoside

FRUIT
• antioxidant
• alizarin
• anthraquinones
• caproic and caprylic acids

discovered an alkaloid in the Hawaiin noni fruit which he calls proxeronine and which he believes has appreciable physiological actions by acting as a precursor to xeronine, a very crucial compound (see later sections) . In addition, a compound found in the fruit called damnacanthol is believed to help inhibit cert ain viruses and cellular mutations involved in cancer.

ROOT AND ROOT BARK
• carbonate
• chlorubin
• rubicholric acid
• soranjidol
• chrysophanol
• phosphate
• magnesium
• ferric iron
• sodium
• glycosides
• morinadadiol
• morindine
• resins
• rubiadin
• sterols4

Pharmacology

Recent surveys have suggested that noni fruit exerts antibiotic action. In fact, a variety of compounds which have antibacterial properties (such as aucubin) have been identified in the fruit.5 The 6-Dglucopyranose pentaacet ate of the fruit extract is not considered bacteriostatic.6 Constituents found in the fruit portion have exhibited ant imicrobial action against Escherichia coli, Salmonella typhi (and other types) , Shigella paradysenteriae, and Staphylococcus aureaus. Compounds found in the root have the ability to reduce swollen mucous membrane and lower blood pressure in animal studies. Proxeronine is an alkaloid constituent found in Hawaiin noni fruit which may prompt the production of xeronine in the body. It is considered a xeronine precursor and was discovered in noni fruit by Dr. Ralph M. Heinicke. He has theorized that this proenzyme can be effective in initiating a series of beneficial cellular reactions through its involvement with the integrity of specific proteins. He points out that tissues contain cells which possess certain recept or sites for xeronine. Because the reactions that can occur are so varied, many different therapeutic actions can result when xeronine production escalates, explaining why Hawaiin noni is good for so many seemingly unrelated disorders. Damnacanthol is another compound contained in the fruit of the Hawaiin noni plant which has shown the ability to block or inhibit the cellular function of RAS cells, considered pre-cancerous cells.

Body Systems Targeted

The following body systems have all been effec-freeze-dried capsules, dehydrated powder or fruit, and oil. Noni plant constituents are sometimes offered in combination with other herbs. Some products contain a percent age of the fruit, bark, root and seeds for their individual therapeutic properties.

Satety

Extracts of M. citrifolia are considered safe if used as directed; however, pregnant or nursing mothers should consult their physicians before taking any supplement . High doses of root extracts may cause constipation. Taking noni supplements with coffee, alcohol or nicotine is not recommended.

Suggested Uses

Ideally, noni extracts should be taken on an empty stomach prior to meals. The process of digesting food can interfere with the medicinal value of the alkaloid compounds found in Hawaiin noni, especially in its fruit . Apparently, stomach acids and enzymes destroy the specific enzyme which frees up the xeronine compound. Take noni supplements without food, coffee, nicotine or alcohol. Using supplements that have been made from the semi-ripe or light - green fruit is also considered preferable to the ripe, whit ish fruit .

NONI: ITS USE AND HISTORY

Noni is a tropical wandering plant indigenous to areas of Australia, Malaysia and Polynesia. It is considered native to Southeast Asia although it grows from India to the eastern region of Polynesia. Morinda citrifolia has a long history of medicinal use throughout these areas. It is thought to be the "most widely and commonly used medicinal plant prior to the European era." 7 Centuries ago, the bushfruit was introduced to native Hawaiians, who subsequently called it "noni" and considered its fruit and root as prized medicinal agents. Among all Polynesian botanical agents of the 19th and 20th centuries, Hawaiin noni has the widest array of medical applications. Samoan and Hawaiian medical practitioners used noni for bowel disorders (especially infant diarrhea, constipation, or intestinal parasites) , indigestion, skin inflammation, infection, mouth sores, fever, contusions and sprains. Hawaiians commonly prepared noni tonics designed to treat diabetes, stings, burns and fish poisoning.8 The herb's remarkable ability to purge the intestinal tract and promote colon health was well known among older Hawaiian and Tahitian natives and folk healers. Interestingly, field observations regarding its repu-remarkable healing agent .

Wonder Herb of Island Folk Healers

Common to t he thickets and forests of Malaysia and Polynesia, and the low hilly regions of the Philippine islands, noni has been cultivated throughout communities in the South Pacific for hundreds of years. Its Hawaiian use is thought to originate from inter-island canoe travel and settlement dating to before Christ . Its hardy seeds have the ability to float which has also contributed to its distribution among various seacoasts in the South Pacific region. Historical investigation has established the fact that some of Hawaii's earliest settlers probably came viaTahiti. For this reason, Tahitian herbal practices have specific bearing on the herbal therapeutics of islands to the nort h. The very obvious similarities between the Hawaiian vernacular for herbal plants like noni and Tahitian names strongly suggests the theory of Polynesian migrations to Hawaii. Cultures native to these regions favored using Morinda citrifolia for treating major diseases and ut ilized it as a source of nourishment in times of famine.9 Noni fruit has been recognized for centuries as an excellent source of nutrition. The peoples of Fiji, Samoa and Rarat onga use the fruit in both its raw and cooked forms.10 Traditionally, the fruit was propicked before it was fully ripe and placed in the sunlight . After being allowed to ripen, it was typically mashed and its juice extracted through a cloth. Noni leaves provided a veget able dish and their resiliency made them desirable as a fish wrap for cooking.

Noni's Medical Reputation

Elaborate traditionalrituals and praying rites usually accompanied the administration of noni. Int erestingly, cultures indigenous to the Polynesian islands had a significant understanding of their flora. For example, native Hawaiians maint ained a folkmedicine taxonomy t hat was considered second to none.11 Noni was not only used for medicinal purposes but for its food value, for clot hing and for cloth dyes as well. Research indicates that noni was among the few herbal remedies that islanders considered " tried and true." In Hawaii, trained herbal practitioners reserved the right to prescribe plant therapies.12 Records indicate that Hawaiian medical practices were based on extensive and very meticulous descriptions of symptoms and their prescribed herbal treatments. Dosages were controlled and the collection and administration of plant extracts was carefully monitored.13 In addition to Morinda, it was not uncommon for these herbal doctors to also recommend using In regard to its application for common ailments, Hawaiians and other island communities traditionally prescribed noni to purge the bowel, reduce fever, cure respiratory infections such as asthma, ease skin inflammations, and heal bruises and sprains. In other words, noni was widely used and highly regarded as a botanical medicine.

A Timely Reemer gence

Today, the natural pharmaceutical actions of the chemical constituents contained in noni are scientif-ically emerging as valuable bot anical medicines. Tahitian "nono" intrigued medical practitioners decades ago; however, due to the eventual emergence of synthetic drugs, interest in this island botanical diminished until recent years. Ethnobot anists are once again rediscovering why Hawaiian people havet reasured and cultivat ed Morinda citrifolia for generations. Noni is now finding its way into western therapeutics and is referred to as " the queen" of the genus Rubiaceae. Its ability to reduce joint inflammation and target the immune system have made it the focus of the modern scientific inquiry. Dr. Ralph Heinicke has conducted some fascinating studies on the chemical constituents of the Hawaiin noni fruit. His research centers on the proxeronine content of the fruit juice and how it profoundly influences human physiology. In addition, scientific studies investigating noni as an anti-cancer agent have been encouraging. It s conspicuous attributes and varied uses have elevat edits status to one of the best of the healing herbs. Today Morinda citrifolia is available in liquid, juice, freezedried capsules, or oil forms, and is considered one of nature's most precious botanicals.

TRADITIONAL USES OF NONI

Throughout tropical regions, virtually every part of Morinda citrifolia was used to treat disease or injury. Its curative properties were well known and commonly employed. PatoaTama Benioni, a member of the Maoritribe from the Cook Islands and a lecturer on island plants explains: Traditionally Polynesians use noni for basically everything in the treatment of illness. Noni is a part of our lives. Any Polynesian boy will tell you he's had exper ience with it . We use juice from its roots, its flowers, and its fruit... my grandmother taught me to use noni from the roots and the leaves to make medicine for external as well as internal use, and for all kinds of ailments, such as coughs, boils, diseases of the skin, and cuts.15

decoctions to stimulate delayed menst ruation.
• Noni was frequently utilized for its antiparasitic activity.
• Respiratory ailments, coughs, and colds were treated with noni.
• A juice made from pounding noni leaves, roots and fruit mixed with water was administered for diarrhea.
• Dried and powdered forms of the bark mixed with water and administ ered with a spoon treated infant diarrhea.
• Small pieces of fruit and root infused with water were given to kill intestinal parasites.
• Boiled bark decoctions were given as a drink for stomach ailments.
• Coughs were treated with grated bark.
• Charred unripe fruit was used with salt on diseased gums.
• Pounded fruit combined with kava and sugar cane was used to treat tuberculosis.
• Babies were rubbed with fresh, crushed leaves for serious chest colds accompanied by fever.
• Eye washes were made from decoctions for eye complaint s from flower extracts.
• Leaf infusions were traditionally taken to treat adult fevers.
• A mouthwash consisting of crushed ripe fruit and juice was used for inflamed gums in young boys.
• Pounded leaf juice was used for adult gingivitis.
• Sore throats were treated by chewing the leaves and swallowing the juice.
• Skin abscesses and boils were covered with leaf poultices.
• Swelling was controlled with leaf macerations.
• Heated leaves were often used for arthritic joins and for ringworm.16

XERONINE: THE SECRET OF NONI?

One informed professional on the subject of noni is Dr. Ralph Heinicke, a biochemist who has researched the active compounds of noni fruit for a number of years. He discovered that the Hawaiin noni fruit contains an alkaloid precursor to a very vital compound called xeronine. Wit hout xeronine, life would cease. In Dr. Heinicke's view, noni fruit provides a safe and effective way to increase xeronine levels, which exert a crucial influence on cell health and protction. His research suggests that the juice from the M. citrifolia fruit contains what could technically be considered a precursor of xeronine—proxeronine. This compound initiates the release of xeronine in the intestinal tract after it comes in contact with a specific enzyme which is also contained in the fruit .

Because proteins and enzymes have so many varied roles within cell processes, the normalization of these proteins with noni supplemenation could initiate avery wide variety of body responses and treat many disease condit ions. Proteins are the most important catalysts found in the body. The beauty of obtaining a precursor to xeronine from the noni fruit is that the body naturally decides how much of this precursor to convert to xeronine. Disease, stress, anger, trauma and injury can lower xeronine levels in the body, thus creat ing a xeronine deficit . Supplementing the body with noni fruit is considered an excellent way to safely and naturally raise xeronine levels. It is the research and theories of Dr. Heinicke which have made the juice of the Hawaiin noni fruit a viable medicinal substance. He writes: Xeronine is analkaloid, a substance the body produces in order to activate enzymes so they can function properly. It also energizes and regulates the body. This par-ticular alkaloid has never been found because the body makes it, immediately uses it, and then breaks it down. At no time is there an appreciable, isolable amount in the blood. But xeronine is so basic to the functioning of proteins, we would die without it . Its absence can cause many kinds of illness.17 Because so many diseases result from an enzyme malfunction, Dr. Heinicke believes that using the noni fruit can result in an impressive array of curative applications. Interestingly, he believes that we manufacture proxeronine while we are sleeping. He proposes t hat if we could constantly supply our bodies wit h proxeronine from other sources, our need to sleep would diminish.18

NONI PROCESSING

How an herb is processed is crucial to how beneficial it is: this is especially true of noni, with its unique enzymes and alkaloids. Morinda citrifolia should be picked when the fruit is turning from its dark green immature color to its lighter green color, and certainly before it ripens to its white, almost translucent color. Once picked, noni, like aloe, will denature extremely quickly due to its very active enzymes. After harvesting, it should swiftly be flash frozen. This is similar to what is done to fish caught at sea to keep them f esh. This stops it from losing its potency while not damaging any of its constituents. To process noni, freeze-drying is recommended. This removes only the water without damaging any of this miracle plant's vital enzymes and other phytonutrients like xeronine and proxeronine. This pure high-quality noni fruit juice powder is then encapsu-has a very harsh taste and an extremely foul smell, similar to the fruit it self . Other methods of processing include thermal processing, dehydrat ion and air drying. Thermal processing is generally found in liquids, while the dehydrat ed noni is then milled and encapsulated. Unfortunately both methods utilize high heat (110+°F) , which can deactivate many of the vital compounds that make noni so import ant . Air-drying is effect ive without using damaging heat but has serious quality control problems for commercial production.

MODERN APPLICATIONS OF NONI

Overview

Noni possesses a wide variety of medicinal properties which originat e from its differing plant component s. The fruit and leaves of the shrub exert antibacterial activities. Its roots promote the expulsion of mucus and the shrinkage of swollen membranes making it an ideal therapeutic for nasal congest ion, lung infect ions, and hemorrhoids. Noni root compounds have also shown natural sedative properties as well as the ability to lower blood pressure.

Leaf extracts are able to inhibit excessive blood flow or to inhibit the formation of blood clots. Noni is particularly useful for its ability to treat painful joint conditions and to resolve skin inflammations. Many people drink noni fruit extracts in juice form for hypert ension, painful menstruation, arthritis, gastric ulcers, diabetes, and depression. Recent studies suggest that its anticancer activit y should also be considered. Concerning the therapeutic potential of the Hawaiin noni fruit, Dr. Heinicke writes: I have seen the compound found in noni work wonders. When I was still investigating its possibilities, I had a friend who was a medical research scientist administer the proxeronine to a woman who had been comatose for three months. Two hour safter receiving the compound, she sat up in bed and asked where she was. . . . Noni is probably the best source of proxeronine that we have today.19 Studies and surveys combined support the ability of noni to act as an immunost imulant, inhibit the growth of certain tumors, enhance and normalize cellular function and boost tissue regeneration. It is considered a powerful blood purifier and contributor to overall homeostasis.

xeronine, which appears to be able to regulate the shape and integrity of cert in proteins that individually contribute to specific cellular activities. Interestingly, this effect seems to occur after ingestion, inferring that the most active compound of noni may not be present in uneaten forms of the fruit or other plant parts. Some practitioners believe that xeronine is best obtained from a noni fruit juice precursor compound. The enzymatic reactions that occur with taking the juice on an empty stomach are what Dr. Heinicke believes set cellular repair intomotion.

Cancer

A study conducted in 1994 cited the anticancer activity of Morinda citrifolia against lung cancer. A team of scientists from the University of Hawaii used live laboratory mice to test the medicinal properties of the fruit against Lewis lung carcinomas which were artificially transferred to lung tissue. The mice that were left untreated died in nine to twelve days. However, giving noni juice in consistent daily doses significantly prolonged their life span. Almost half of these mice lived for more than fifty days.20 Research conclusions state that the chemical constituents of the juice acted indirectly by enhancing the ability of the immune system to deal with the invading malig-nancy by boosting macrophage or lymphocyte activit y. Furt her evaluation theorizes that the unique chemical constituents of Morinda citrifolia initiate enhanced T-cell activity, a reaction that may explain noni's ability to treat a variety of infectious diseases. 21

In Japan, similar studies on tropical plant extracts found that damnacanthol, a compound found in Morinda citrifolia, is able to inhibit the function of KRAS- NRK cells, which are considered precursors to certain types of malignancies.22 The experiment involved adding noni plant extract to RAS cells and incubating them for a number of days. Observation disclosed that noni was able to significantly inhibit RAS cellular function. Among 500 plant extracts, Morinda citrifolia was determined to contain the most effective compounds against RAS cells. Its damnacanthol content was clinically described in 1993 as "a new inhibit or of RAS function." 2 3 The xeronine fact or is also involved in that xeronine helps to normalize the way malignant cells behave. While they are still technically cancer cells, they no longer function as cells with unchecked growth. In time, the body's immune system may be able to eradicate these cells.

Arthritis

with arthritic disease. One link to arthritic pain may be the inability to properly or completely digest proteins which can then form crystal-like deposits in the joints. The ability of noni fruit to enhance protein digestion through enhanced enzymatic function may help to eliminate this particular phenomenon. In addition, the alkaloid compounds and plant met abolites of noni may be linked to its apparent anti-inflammatory action. Plant sterols can assist in inhibiting the inflammatory response which causes swelling and pain. In addition, the antioxidant effect of noni may help to decrease free radical damage in joint cells, which can exacerbate discomfort and degeneration.

Immune System

The alkaloid and other chemical compounds found in noni have proven themselves to effectively control or kill over six types of infectious bacterial strains including: Escherichia coli, salmonellatyphi (and other types) , shigella paradysenteriae, and staphylo - coccus aureaus.25 In addition, damnacanthol, was able to inhibitt he early antigen stage of the Epstein- Barr virus.

The bioactive components of the whole plant, combined or in separate portions, have demonst rat - ed the ability to inhibit several different strains of bacteria. Anecdotal reports support this action in that noni seems particularly effective in shortening the duration of certain types of infection. This may explain why noni is commonly used to treat colds and flu. The chemical constituents found in noni and the possibility that they stimulate xeronine production— as well as initiate alkaloid therapy—may explain noni's reputation for having immuno-stimulatory properties. Alkaloids have been able to boost phagocytosis which is the process in which certain white blood cells called macrophages attack and literally digest infectious organisms. Interestingly, the ant it umoraction of noni has been ascribed to an immune system response which involves stimulating T-cells. tropical regions during World War II learned of the fruit's ability to boost endurance and stamina. Native cultures in Samoa, Tahiti, Raratonga and Australia used the fruit in cooked and raw forms. M. citrifolia is considered a tonic and is especially recommended for debilitated conditions.

Antioxidant

The process of aging bombards the body with free radicals which can cause all kinds of degenerative diseases. The xeronine theory promoted by Dr. Heinicke submit s t hat as our bodies age, we lose our ability to synthesize xeronine. To make matters worse, the presence of many environment altoxins actually blocks the production of xeronine as well. He believes that the proxeronine content of Hawaiin noni fruit juice can help to block these actions, thereby working as an antiaging compound.26 The phytonutrients found in noni assist in promot - ing cell nourishment and prot ect ion from free radicals created by exposure to pollution and other potentially damaging agents. In addition, Morinda citrifolia contains selenium, which is considered one of the best antioxidant compounds available.

Diabetes

While scientific studies are lacking in this particular application of noni, Hawaiians used various parts of the plant and its fruit to treat blood sugar disorders. Anecdotal surveys have found t hat noni is current ly recommended for anyone with diabetes.

Pain Killer

A 1990 study found that extracts derived from the Morinda citrifolia root have the ability to kill pain in animal experiments.27 Interest ingly, it was during this study that the natural sedative action of the root was also noted. This study involved a French team of scientists who noted a significant central analgesic activity in laboratory mice.28 Dr. Heinicke has stated, "Xeronine also acts as a pain reliever. A man wit h very advanced int est inal cancer was given three months to live. He began taking the proxeronine and lived for a whole year, pain-free." 29

Skin Healing Agent

One of the most prevalent hist rical uses of noni was in poultice form for cuts, wounds, abrasions, burns and bruises. Using its fruit extract for very serious burns has resulted in some extraordinary healing. Because skin is comprised of protein, it immediately responds to the presence of xeronine.

burn site throught he direct application of a noni poultice is considered quite effective by Dr. Heinicke and his colleagues, who have studied enzymatic therapy. Concerning burns, he has written: I believe that each tissue has cells which contain proteins which have receptor sites for the absorption of xeronine. Certain of these proteins are the inert for ms of enzymes which require absorbed xeronine to become active. This xeronine, by converting the body's procol- langenase system into a specific protease, quickly and safely removes the dead tissue from burns.30

Drug Addiction

The xeronine link to treat ing drug addiction is based on the notion that flooding t he brain with extra xeronine can reverse the neurochemical basis for addiction. This natural alkaloid is thought to normalize brain receptors which subsequent ly results in the cessation of physiological dependence on a certain chemical like nicotine.3 1 The potential of Hawaiin noni as a natural stimulat or for t he production of xeronine may have profound implications in treating various types of addictions.

Complementary Agents of Noni
cat's claw papaya
kava kava
pau d'arco
bioflavonoids
selenium
germanium
grapeseed extract
echinacea
proteolytic enzymes
aloe vera
glucosamine
shark
cartilage

PrimaryApplications of Noni
abrasions
arthritis
atherosclerosis
bladder infections
boils bowel disorders
burns cancer
chronicfatigue syndrome
circulatory weakness
colds congest ion
cold sores constipation
depression diabetes
eye inf lammations fever
fract ures gastric ulcers
gingivit is headaches
high blood pressure immune
weakness
indigestion intestinal parasites
kidney disease menstrual



--
Vitanet &reg



Solaray - Ultimate Nutrition - Actipet Pet supplements - Action Labs - Sunny Greens - Thompson nutritional - Natural Sport - Veg Life Vegan Line - Premier One - NaturalMax - Kal

(http://vitanetonline.com:443/forums/Index.cfm?CFApp=1&Message_ID=570)
---
Prostate Health Naturally



Date: June 16, 2005 11:11 AM
Author:
Darrell Miller (dm@vitanetonline.com)
Subject: Prostate Health Naturally

Nature's Life Prostate Health Options


Prostate Health... Naturally

Prostate issues too often put a damper on the activities of men of all ages and they are far more common than previously thought. According to some studies, virtually all men will eventually experience prostate issues.

Men with enlarged prostates experience discomforts that may include difficulty urinating, increased frequency and urgency of urination, bouts with sleep-disturbing nighttime urination and lower back discomfort. Dealing with the discomforts from enlarged prostates may be costly, too. Every year about 400,000 men have prostate surgery, adding over $3 billion annually to the national health care bill.

Nature's Life offers several products to support prostate health, including Saw Palmetto as a whole berry concentrate, and three doctor-formulated combinations including Saw Palmetto for supporting prostate health. All of these products are designed to provide nutritive support for:

healthy prostate gland function
normal urine flow

Nature's Life® Prostate formulas are made from all natural ingredients… only the finest available. Regardless of the formula you prefer, you can always be sure of the same superior quality and consistent results.

Prostate function
A small doughnut-shaped gland, the prostate surrounds the urethra where it leaves the bladder. The prostate produces an alkaline substance which makes up the largest part of the seminal reproductive fluid (semen).

Most men's prostates start to enlarge at about age 50. As the prostate gland enlarges, it pinches the urethra, causing reduced urine flow and increased discomfort. Research into prostate enlargement is focusing on male hormones, or androgens. In older men, androgen production changes result in higher levels of dihydrotestosterone (DHT), which is produced from testosterone. The prostate is more likely to enlarge when higher levels of DHT are present.

The Holistic Approach
A unique combination of herbs, amino acids, vitamins, minerals, phytonutrients, and essential fatty acids may help provide nutritional support to maintain good prostate health.

Saw Palmetto Berry (Serenoa repens B.)
The berries from this small tropical palm contain lipophilic sterols and essential fatty acids, including beta sitosterol. Saw Palmetto extract may also support normal inflammatory response by inhibiting the production of prostaglandins. Research suggests that Saw Palmetto may help to increase urine flow and decreases nighttime discomfort. Saw Palmetto has been the subject of numerous double blind clinical trials. All of these effects of Saw Palmetto make it the key ingredient to support prostate health.

Pygeum Bark (Pygeum africanum H.)
The bark of this tall African tree contains lipophilic sterols, including beta sitosterol and sitosterone plus unique fatty acids. These ingredients influence prostaglandin synthesis to help provide nutritional support for a normal inflammatory response. Other components of pygeum may provide nutritive support to help maintain normal prostate size.

Stinging Nettle (Urtica dioica L.)
A common "weed" around the world, stinging nettle has a long history of traditional use to support normal urine flow. Nettle contains substances that may have anti-androgen activity. Many commentators feel that the potential beneficial effects of Nettle extract are increased when combined with Saw Palmetto.

Pumpkin Seed (Cucurbita pepo)
The seeds of this familiar food is a good source of zinc, phytosterols, and essential fatty acids: nutrients essential to prostate health. Preliminary studies find pumpkin seed extract promising alone, but combinations of pumpkin seed oil with nettle and/or saw palmetto have the potential to help restore and maintain healthy prostate size.

Minerals
Zinc is concentrated in the prostate gland and is a major constituent
of seminal fluid. Zinc appears to play a role in maintaining healthy male hormone balance, possibly by its effect on 5-alpha reductase, the enzyme which produces powerful androgens in the prostate. Preliminary reports suggest that zinc may be helpful in supporting urinary comfort. Copper is added to balance the zinc and prevent a
copper deficiency.

Active Aminos™ (Glutamic Acid, Alanine & Glycine)
These are the three amino acids found in highest concentration in the prostate. A recent study suggested that this combination of amino acids may help support normal urination and urinary urgency.

Beta Sitosterol
The oil constituents of a few plants, including soybeans, pygeum, and pumpkin seeds, contain a mixture of phytosterols, or plant hormones, that include beta sitosterol. Recent studies have suggested that beta sitosterol may help to support normal urine flow. Research also suggests that beta sitosterol may also support normal prostaglandin synthesis thus normalizing the inflammatory response.

Vitamin B-6 (Pyridoxine HCl)
This essential B vitamin is required for many metabolic processes, including the use of amino acids such as Glutamic Acid, Alanine and Glycine.

Lycopene: A valuable addition
Lycopene is an antioxidant carotenoid found primarily in most tomato products. In men, lycopene is stored in the prostate and testes, and has been associated with protecting the health of the prostate by acting as an antioxidant. As men age, the level of lycopene is diminished, therefore it should be replaced by food intake or supplements.

Several other herbs have traditionally been used for prostate and urinary tract health:

Herbs
Traditional Indications*
Burdock Root
(Arctium lappa L.)
Contains polyacetylenes, amino acids and inulin for restoring harmony to the body.
Cayenne Fruit
(Capsicum annuum L. var. annuum)
Contains capsaicin and saponins for stimulating blood flow.
Goldenseal Root
(Hydrastis canadensis L.)
Contains alkaloids, including berberine, a powerful tonic for all mucus membranes.
Gravel Root
(Eupatorium purpureum L.)
Contains active volatile oils and flavonoids; for healthy kidney and bladder function.
Juniper Berry
(JuniPerus oxycedrus L.)
Contains essential oils, flavone glycosides, organic acids and terpenes for healthy kidney and bladder function.
Marshmallow Root
(Althaea officinalis L.)
Mucilage, containing poly-saccharides and uronic acid for normal urine flow.
Parsley Leaf
(Petroselinum crispum M.)
Contains coumarin and flavonoids for normal urine flow.
White Pond Lily Root
(Nymphaea odorata)
For intestinal cleansing.

* These are traditional indications, and Nature's Life does not guarantee that the indicated herb will have the referenced benefit at the levels provided.


Lifestyle Choices
Nutritionists believe that diet and exercise contribute a great deal to the success of natural prostate self-care. In addition to a comprehensive prostate support formula, men should reduce dietary fat, eat more fruits and vegetables and commit to a regular exercise program. This is not just for a healthy prostate, but a choice for a healthier, happier life.

The Nature's Life® brand has three comprehensive formulas with herbs and nutrients intended to provide nutritive support for healthy prostate gland function and normal urine flow, as well as individual supplements to complement these formulas:

800 Prostate Support™ combines standardized extract of Saw Palmetto – the choice for a stronger dosage – with Stinging Nettle, standardized Pygeum bark extract, and zinc.

Prostate 700+™ combines standardized extract of Saw Palmetto with concentrated Nettle root extract, and pumpkin seed oil.

600+ Prostate Maintain™ combines a whole herb form of Saw Palmetto for a regular maintenance dosage with Active Aminos™, Zinc, and a blend of traditional herbs.

Saw Palmetto, 500 mg whole herb

Lycopene 30 mg & 10 mg


Which Prostate Formula is Best For You?

| | | | |
| --- | --- | --- | --- |
| Nature's Life® Formula/Per Serving | 600 | 700 | 800 |
| Saw Palmetto | 600 mg | 213 mg* | 160mg* |
| Pumpkin Seed Extract | 50 mg | 267 mg* | |
| Nettle Root Extract | | 400 mg | 150mg |
| Pygeum Bark Extract | 10 mg | | 50 mg |



--
Vitanet &reg



(http://vitanetonline.com:443/forums/Index.cfm?CFApp=1&Message_ID=368)

---

Homeopathic Essentials


Date: June 11, 2005 05:13 PM
Author: Darrell Miller (dm@vitanetonline.com)
Subject: Homeopathic Essentials


Homeopathic Essentials by Jane Lane Energy Times, February 1, 2000

The principles of homeopathy are elegantly basic and, to some, maddeningly elusive. This system of medical treatment employs The Law of Similars or "like cures like," and calls on natural plant, animal and mineral substances that induce the body to heal itself.

That homeopathy works is virtually incontrovertible. With its ancient roots and European practice spanning hundreds of years, homeopathy employs minute doses of diluted extracts to replicate symptoms of a malady, which then vanishes. But the very fact that it works puzzles many experts who have researched the phenomenon.

Understanding The Tradition

Homeopathy evolved from its earliest practice recorded by 10th-century BC Hindu sages to its codification by Hippocrates in 400 BC. " Through the like, disease is produced and through the application of the like, it is cured," he wrote, expressing the fundamental principle of homeopathy, according to Homeopathic Medicine at Home (Tarcher Perigee) by Maesimund B. Panos, MD, and Jane Heimlich. Samuel Christian Friedrich Hahnemann, the erudite and intellectually audacious German physician and chemist, seized upon the essentials of homeopathy in the early 1800s.

Through Hahnemann's work, homeopathy developed into an intricately systematized science, veering into the arcane for the contemporary individual seeking relief for everyday ailments.

Modern practitioners and manufacturers of homeopathic remedies benefit from Hahnemann's daring research (which included potentially lethal experiments on himself) and complex doctrines.

They've streamlined and modernized Hahnemann's concepts to provide more relevance to modern ills and sensibilities.

The Bold Experiments

Hahnemann denounced the medical practices of the 18th century, which involved cauterizing, bleeding, blistering and purging patients to expel the pernicious fluids or humors believed to cause disease.

He also reviled the kind of omnibus prescription drugs of the day, which loaded many substances into one compound. In 1790, Hahnemann conducted his groundbreaking experiment establishing the basis of homeopathy.

The customary treatment for malaria at the time was Cinchona officinalis or Peruvian bark-quinine. Medical wisdom attributed its efficacy to its bitterness and astringency. Hahnemann rejected this explanation, noting that other botanicals are far more bitter and astringent, yet are powerless against malaria.

To prove his theory, Hahnemann took some cinchona compound and promptly developed the symptoms of malaria. His deduction: Like cures like, or The Law of Similars. A substance that, in minute doses, induces certain symptoms in a healthy person cures a sick one.

The Set of Laws

A set of fairly complex laws developed from Hahnemann's initial Law of Similars.

The Law of Proving refers to the process of ascertaining the effectiveness of a homeopathic therapy by administering a substance to a healthy person to record in minute detail its effects. Practitioners also use the standard double-blind method using a placebo or unmedicated tablet against a homeopathic compound.

The first proving was performed in 1790 and the procedure endures today, using only humans, not laboratory animals, for greater accuracy. As homeopathic preparations are not toxic, proving has never produced lasting adverse reactions. Descriptions of provings are compiled into books called materia medicas, including Boericke's Materia Medica and Repertory and The Lectures of Homeopathic Materia by James Tyler Kent, used regularly in contemporary practice.

The books are highly indexed collections of symptoms and the remedies that cure them called repertories. The most extensively used repertory is Kent's Repertory of the Homeopathic Materia Medica.

In 1800, the third Law of Potentization was devised, regulating the processing of homeopathic remedies through successive dilutions and shaking.

This law represents perhaps the profoundest mystery of homeopathy and demands the boldest leap of faith: The higher the dilution, the more intense the potency of the medicine. Substances that are inert in their natural state act as medicine. And as they are so dilute, homeopathic remedies do not act directly on the tissues, accounting for their non-toxicity. Adding to the inherent safety of homeopathic therapies is the discipline's adherence to the single remedy. Centuries ago, homeopaths seemed to have been prescient about current drug interaction troubles.

(Historical information courtesy of Homeopathic Medicine at Home by Panos and Heimlich.)

How It Works: The Vital Force Homeopathy embraces a philosophy centered on the concept of "vital force," an intelligent, dynamic life force within each individual responsible for maintaining one's life and balance on all levels. The vital force creates a defense mechanism similar to the immune system, but incorporates protection against imbalances on the emotional and mental planes as well.

Homeopathy equates disease with imbalance. As the defense mechanism attempts to restore balance, symptoms appear: pain, swelling, rashes and fevers on the physical side; grief, jealousy, anxiety, anger, confusion and loss of memory on the emotional and mental end.

Homeopaths regards these symptoms as evidence of the vital force's curative exertions, not merely annoyances to be eliminated. Symptoms guide the homeopath in his or her attempts to harmoniously augment the efforts of the vital force.

Homeopathy Today

Homeopathic remedies are prepared according to the standards of the United States Homeopathic Pharmacopoeia and are recognized by the US Food and Drug Administration. " Homeopathy respects the complexity and uniqueness of each individual," observes pharmacist and naturopathic doctor James LaValle (and his co-authors) in Smart Medicine for Healthier Living. "To identify the correct homeopathic remedy, you must carefully observe your unique-even quirky-behaviors and responses." Indeed the emphasis on the "unique, even quirky" may lead to the perception of homeopathy as a sketchy pseudo-science. Homeopathy simply does not fit the drug model of allopathic medicine.

Its ability to help people, however, has been repeatedly evaluated through rigorous scientific research. A comprehensive review in the British Medical Journal (302, 1991: 316-323) of more than 100 clinical studies of homeopathy published during the last 30 years revealed that 77% of those studies produced positive results for the people involved. A host of additional studies provides clinical evidence:

• A fixed combination of three plant substances (Phytolacca americana, Guajacum officinale and Capsicum annuum) significantly decreased the symptoms of acute tonsillitis in 107 sufferers, who took no antibiotics. The anti-inflammatory, immunomodulatory and analgesic properties produced no side effects (Adv Ther 15, 1998: 362-71).
• An article in the Journal of Nurse Midwifery (44, 1999: 280-90) explains the use of 19 homeopathic remedies that aid breastfeeding.
• "The practice of (homeopathic) preventive antepartum care of pregnant women, adopted at the beginning of this century, has reduced perinatal mortality and the rates of low birth weights and preterm weights. . .Studies on homeopathic interventions in obstetrics report positive influence of homeopathic remedies on uterine contractility and the evolution of childbirth. The only study comparing homeopathic and conventional therapy in women with increased risk for contraction abnormalities found few differences between the treatments, except fewer hemorrhages and decreased abnormal contractions in patients treated with homeopathic remedies (Schweiz Med Wochenschr Suppl 62, 1994: 28-35).
• A homeopathic remedy proved as effective as prescription betahistine hydrochloride in treating folks with vertigo (Arch Otolaryngol Head Neck Surg 124, 1998: 879-85). n Single, individualized homeopathic remedies demonstrated potential efficacy in HIV infection during its symptomatic period (Br Homeopath J 88, 1999: 49-57). The remedies produced a "statistically significant" elevation in base line immune status.
• And, finally, a study in the prestigious international medical journal The Lancet (September 20, 1997) claimed that researchers' findings and conclusions "are not compatible with the hypothesis that the clinical effects of homeopathy are completely due to placebo" but called for more "rigorous. . .systematic" research on homeopathy.



--
Vitanet &reg



Solaray - Ultimate Nutrition - Actipet Pet supplements - Action Labs - Sunny Greens - Thompson nutritional - Natural Sport - Veg Life Vegan Line - Premier One - NaturalMax - Kal

(http://vitanetonline.com:443/forums/Index.cfm?CFApp=1&Message_ID=295)

---

Basic Detox


Date: June 10, 2005 04:08 PM
Author: Darrell Miller (dm@vitanetonline.com)
Subject: Basic Detox


Basic Detox by Harriet Epstein , February 4, 2002

Basic Detox By Harriet Epstein Trying to stay healthy and clean in a dirty world can prove a difficult task. The rise of modern industry and agriculture has meant the widespread accumulation of toxins in our environment that can cause health problems.

As Kenneth Bock, MD, and Nellie Sabin point out in their book The Road to Immunity (Pocket), "Fat soluble chemicals are readily absorbed by the body but are difficult to excrete. To be excreted, they must first be enzymatically converted into water-soluble substances. Some of them can't be converted at all."

Bock and Sabin point out that a 1990 survey by the United States Environmental Protection Agency (EPA) that looked at people's tissues found that everyone the agency examined had styrene (a chemical used to make plastic) and xylene (a paint and gasoline solvent) stored in their bodyfat.

Toxin Exposure

The toxins that you encounter every day are not only present in air and water, but also may be found in food and medicines. If we eat beef that's been exposed to pesticides, those chemicals may be shunted into our bodyfat. Pesticide residues in fruits and vegetables may end up in a similar place.

To cope with chemicals, the human body has evolved methods for detoxifying. When we breathe out we often release inhaled toxins. Other toxins are purged through urine, feces and sweat.

One of the chief organs responsible for cleansing the body is the liver. This organ utilizes a pair of chemical pathways for breaking down and eliminating toxins. In our hectic, industrialized world, this flow of toxins can overwhelm the liver's ability to detoxify. In addition, the dual processes the liver uses to eliminate noxious substances may become unbalanced, allowing toxins produced by one pathway to build up to dangerous proportions.

Languishing Liver

Once liver function falters, toxic havoc ensues. Toxins may remain in the body, often stored indefinitely in bodyfat. The body's detoxifying systems may be swamped with toxins.

In protecting the liver and enhancing its detox functions, many naturopathic practitioners recommend the herb milk thistle (silybum marianum). According to Steven Bratman, MD, and David Kroll, PhD, authors of the Natural Health Bible (Prima), milk thistle helps the liver cope with its toxic load. Consequently, milk thistle is frequently used in Europe for liver problems like jaundice.

Bratman and Kroll point out that milk thistle "is one of the few herbs that have no real equivalent in the world of conventional medicine." As Lise Alschuler, ND, medical director at the Bastyr Natural Health Clinic, told Natural Digest, "Milk thistle protects the liver against toxic damage (and) helps prevent damage to the rest of the body."

Toxin Zappers

The compounds in milk thistle that help zap toxins, known as silymarin, protect the liver by binding with substances that would otherwise interact with the liver and slow its function. They also help the liver repair itself and regenerate new liver cells.

As an extra bonus, silymarin acts as an antioxidant, protecting liver cell membranes from oxidative damage.

Dandy Detox

Dandelion has a place as another traditional treatment for toning the liver and boosting the body's filtration system. The leaves are a cornucopia of antioxidants and nutrients including B vitamins, vitamins A, C and D, plus boron, silicon, potassium, magnesium and zinc. They help detoxify by acting as a mild diuretic: they cause the body to eliminate excess fluid.

But herbalists worldwide have found the compounds in dandelion root most useful for helping alleviate liver and gall bladder malfunction. (If you think you suffer these difficulties, consult your health practitioner.) Two unique and helpful natural substances found in dandelion root are chemicals called germacranolide and eudesmanolide. The root, according to the Natural Health Bible, has traditionally been used to speed up a sluggish or congested liver as well as detoxing the body by eliminating constipation. Research indicates dandelion root may stimulate bile flow (Arzneimittel -forschung 9, 1959: 376-378).

Juniper berries (JuniPerus communis), may also be taken with dandelion as a diuretic. This botanical, often used to combat urinary tract problems, is also an anti-inflammatory (Phyto Res 1, 1997: 28-31).

Metal Problems

Heavy metals rank as dangerous toxins unleashed by modern industry. As Michael Murray, ND, and Joseph Pizzorno, ND, explain in the Encyclopedia of Natural Medicine (Prima), metals like lead, mercury, cadmium, arsenic, nickel and aluminum can "accumulate within the (body) where they can severely disrupt normal function."

Public health experts estimate at least one in five Americans has been a victim of heavy metal poisoning. Lead may be the most common villain. In your everyday life, you may be ingesting metals from your cookware, from pesticides, cigarette smoke, dental fillings, polluted fish, and chipping house paint.

Signs that you may suffer from toxicity linked to heavy metals: Unusual fatigue, Persistent headaches, Unexplained muscle pains, Anemia, Ringing in the ears or dizziness and Tremors.

Of course, if you think you suffer from heavy metal poisoning, you should see a knowledgeable health practitioner as soon as possible. Murray and Pizzorno recommend an array of precautions to protect yourself against heavy metals in the environment:

Take a daily multivitamin and mineral.

Take extra amounts of vitamin C and B-complex.

Take amino acids that contain sulfur (taurine, cysteine and methionine) and high sulfur foods like onions and garlic (or supplements). (Consult your pharmacist of health practitioner before taking individual amino acids.)

Consume water-soluble fibers like guar gum, oat bran, psyllium and pectin.

Smooth Digestion

In addition, Leo Galland, MD, in his book The Four Pillars of Healing (Random House) offers these tips for keeping your digestive tract functioning at top capacity:

Add spices to your foods and consume garlic, onion, turmeric, rosemary and sage to aid digestion.

Take supplements of lactobacil-lus acidophilus and lactobacillus plantarum, friendly bacteria that in-habit the large intestine. These microorganisms can help break down toxins and eliminate them.

Use aspirin and ibuprofen as little as possible. They increase the permeability of the digestive system, allowing allergens and other problematic substances to enter the body.

Do not use antacids. The stomach's acidic environment is designed to kill ingested bacteria and parasites.

To fight digestive problems or heartburn, cut back on saturated fat; eat smaller meals. Chewing on calcium tablets after meals may help. Foods that can exacerbate heartburn include coffee, alcoholic beverages and very spicy foods.

Dr. Galland also recommends not eating for four hours before bed.

Environmental Free Radicals

Detoxing the body may also require taking antioxidant nutrients to fight off what are called free radicals.

Free radicals are caustic molecues thought to be involved in causing many chronic problems such as cancer and heart disease. Free radicals are created within the body and its cells every time a metabolic activity takes place. While the human body has developed its own mechanisms for defending itself against these byproducts of metabolism, exposure to pollution, radiation and other toxins may overburden the body's free radical burden. Scientists believe that taking extra antioxidant nutrients like vitamins C and E and carotenoids (natural substances found in many vegetarian foods) may help prevent damage by free radicals.

Environmental oxidizing agents include ionizing radiation (from industry, sun, cosmic rays, x-rays) ozone and nitrous oxide (from auto exhaust) heavy metals (mercury, cadmium, lead) and cigarette smoke, along with other chemical and compounds from food, water and air. Free radicals are believed to play a role in more than sixty different health conditions, including the aging process, cancer and arteriosclerosis. (Proc Natl Acad Sci USA 1993;90:7915-7922).

The good news? Reducing exposure to free radicals and increasing intake of antioxidant nutrients can shrink the risk of these health problems.

Antioxidant focus

"Antioxidants can't get rid of heavy metals and solvents," says Dr. Glidden, "but they do cut down on the damage they do while they're there. As toxins wander through your body, they generate metabolic reactions, resulting in free radicals. And anti-oxidants mop them up." The liver is the last line of defense in handling toxins; supplements help it regenerate itself.

The body itself does produce enzymes like Superoxide dismutase (SOD) catalase, and glutathione peroxidase which can defend against and defuse many types of free radicals.

Supplements of these compounds are also available to augment the body's supply.

These building block nutrients include the minerals manganese, zinc, and copper for SOD and selenium for glutathione peroxidase. Many vitamins and minerals act as antioxidants. Dr. Crinnion recommends a multivitamin with "a lot of B, especially magnesium."

Since chlorinated pesticides like DDT "rob the body" of B1 and Vitamin A, he says, it's a good idea to supplement these as well.

In addition, acidophilus, a beneficial bacteria that grows in the digestive tract (and found in yogurt) may restore immunity hurt by pollutants. A study on women with recurrent vaginal candidiasis found that acidophilus cut their infections by 300% (Annals Int Med 1992; 116:353-357.)

Another immunity enhancer, colostrum, a natural immune enhancer that promotes cellular repair (Food Res Intl. 1995, 28(1):9-16) can also help the immune system battle pollution.

Vitamin C vs Pollution

A study of vitamin's C's antioxidant properties, conducted by University of Buffalo epidemiologists, and presented at the Annual Meeting of the Society of Epidemiologic Research, revealed that people with higher levels of vitamin C in their blood serum have lower levels of a marker of oxidative stress.

"It is well known that oxidative stress (cell damage caused by free radicals) plays a role in arteriosclerosis, cancer, pulmonary disease and other chronic conditions," said Holger Schunemann, M.D. a research assistant professor of social and preventive medicine at the University of Buffalo and lead author on the study.

"In this population, vitamin C was negatively associated with oxidative stress, suggesting it may play a role in protecting against these diseases." Vitamin C is the "greatest antioxidant," says Dr. Crinnion. "It has even been shown to clear lead from the blood."

Effective E

A powerful fat-soluble antioxidant, Vitamin E scavenges free radicals protecting cells from oxidative damage. Vitamin E, "reverses toxicity of various toxic chemicals," says Dr. Walter Crinnion, "it is also a stabilizer of membranes." A study published in the American Journal of Clinical Nutrition regarding antioxidant vitamin supplementation and lipid peroxidation in smokers even indicates that an antioxidant-supplemented drink can reduce lipid peroxidation and susceptibility of LDL to oxidation in smokers and may ameliorate the oxidative stress of cigarette smoke.

Dr. Glidden recommends E preferably in the form of mixed tocopherols )If you take blood thinners, check with your health practitioner.)

Unfortunately, completely avoiding toxins in today's world is probably impossible. Civilization and toxic chemicals accompany each other hand in rubber-glove-encased hand. Still, with proper attention to nutrition and supplements to keep our bodies detoxifying, we can probably minimize health difficulties linked to these undesirables.



--
Vitanet &reg



(http://vitanetonline.com:443/forums/Index.cfm?CFApp=1&Message_ID=275)

---

St. John's Wort Emotional Balance - The Natural Solution For Mental Well-Being


Date: June 06, 2005 08:53 AM
Author: Darrell Miller (dm@vitanetonline.com)
Subject: St. John's Wort Emotional Balance - The Natural Solution For Mental Well-Being


St. John's Wort Emotional Balance

Planetary Formulas ST. JOHN'S WORT EMOTIONAL BALANCE features the European botanical legend St. John's wort (Hypericum perforatum). This traditional herb has long been known for supporting a positive mood and healthy outlook. These properties have now been confirmed by modern research. ST. JOHN'S WORT EMOTIONAL BALANCE combines St. John's wort with classic Chinese and Western herbs to promote a balanced state of mental well-being.

St. John's Wort: Modern Clinical Research

Most research into the properties of St. John's wort has been conducted in Germany, where the use of this herb is widespread. The plant contains a number of important compounds including hypericin, pseudohypericin, hyperforin and a wide variety of flavonoids. Clinical interest in St. John's wort reached new heights in 1996, when the British Medical Journal published a summary of research findings, concluding that it had a beneficial effect on mental well-being.

Classic Chinese Herbs

Blended with this key botanical are Chinese herbs drawn from the classic formula Xiao Yao Wan, or "Relaxed Wanderer," developed during the Song Dynasty (960-1279). These special herbs are bupleurum root, peony root, atractylodes root, dong quai root, poria cocos sclerotium, licorice root, cyPerus rhizome and ginger root. This formula was created more than 300 years ago to promote a balanced state of mental well-being. Completing the blend is lemon balm (Melissa officinalis), historically used to raise spirits, as noted by Shakespeare's, "Lemon balm doth make the heart merrieth."

Formula by Michael Tierra

These botanicals are only now being recognized by modern science as having those unique characteristics well-known to our ancestors. ST. JOHN'S WORT EMOTIONAL BALANCE has been created by the renowned clinical herbalist and licensed acupuncturist Michael Tierra. Over 30 years of herbal study led to his selecting the botanicals in this unique blend. Planetary Formulas now offers this herbal supplement, which integrates modern biochemistry with the classical wisdom of traditional Chinese and Western herbology. The result is a balanced and natural approach to mental well-being. Its unique properties offer an alert, clear and positive alternative to life's often distressing circumstances.

References


Linde, Klaus, et al. (1996) British Medical Journal, Vol. 313, 240-58.

Also Available:

Full SpectrumTM and Standardized St. John's Wort Extract Tablets

This blend combines a concentrated 600 mg of St. John's wort extract standardized to 0.3% hypericin, the primary qualitative marker of St. John's wort, with a concentrated flavonoid-rich extract (4:1) of St. John's wort flowering tops. Combining the standardized hypericin extract with flowering top extract assures that all of the components naturally occurring in St. John's wort are present. Also available are pure 300 mg St. John's Wort extract tablets standardized to 0.3% hypericin.

Full SpectrumTM St. John's Wort Liquid Extract

This Full SpectrumTM liquid extract is prepared in the same careful manner to capture the vital components of St. John's wort, which are reflected in the rich burgundy color of the liquid.

Adhering to the quality control requirements and codes of ethics of: American Herbal Products Association National Nutritional Foods Association



--
VitANet &reg
VitaNet &reg Staff



Solaray - Ultimate Nutrition - Actipet Pet supplements - Action Labs - Sunny Greens - Thompson nutritional - Natural Sport - Veg Life Vegan Line - Premier One - NaturalMax - Kal

(http://vitanetonline.com:443/forums/Index.cfm?CFApp=1&Message_ID=196)

---

CAT'S CLAW DEFENSE COMPLEX - Health Secrets from the Rainforest


Date: June 01, 2005 09:59 AM
Author: Darrell Miller (dm@vitanetonline.com)
Subject: CAT'S CLAW DEFENSE COMPLEX - Health Secrets from the Rainforest


Standard pharmaceutical drugs came into common use only around the turn of the century. Before that, herbal preparations were administered for health concerns. Today, in nearly every country in the world, herbs are used by health care practitioners as the focal point of health care. Only in the United States is the otherwise widespread use of herbs missing in mainstream culture. But now modern scientific investigation is confirming the benefits of herbal supplementation, which is paving the way for us to reclaim and implement herbs into our everyday lives.

The primary need for preserving the rainforests

Rain Forest Herbs

Scientists' knowledge of the varied rain forest flora is far from complete. The plants which have been thus far identified are so elaborate in molecular structure that it's difficult to understand how these molecules function, let alone how to reproduce them. What is known is that the biodiversity of the rain forest yields numerous biologically active plant constituents which can have a profound influence on supporting the body through times of imbalance. Preserving the rain forest means preserving these precious herbs and the unique constituents contained within them.

Cat's Claw Defense Complex contains powerful rainforest herbs

A Synergistic Blend

Source Naturals CAT'S CLAW DEFENSE COMPLEX harnesses the power of some of the most complex botanicals on earth into a synergistic blend of defense-enhancing herbs, each with a unique set of compounds which complement the body's natural physiology. Source Naturals CAT'S CLAW DEFENSE COMPLEX is the first step in the rediscovery of a long-standing herbal tradition. Source Naturals was the first full-line supplement company to introduce the herbal superstar, Cat's Claw, and the first to offer it in a combination formula. CAT'S CLAW DEFENSE COMPLEX provides 2000 mg of Cat's Claw per four tablets – more than many companies' single ingredient Cat's Claw products! It combines powerful rain forest herbs like Pau D'Arco and Western herbs such as Aloe Vera and St. John's Wort with legendary Chinese herbs (Reishi Mushroom and Astragalus). Source Naturals Cat's Claw Defense Complex also includes two categories of antioxidants for broad spectrum support.

How we ensure quality and potency

Cat's Claw & Pau D'Arco – Peruvian Jungle Discoveries

Cat's Claw was discovered in the depths of the Peruvian Amazon jungle. Researchers have discovered that components extracted from the herb can bolster the body's innate defenses, address discomforts associated with stress, and support intestinal health. Source Naturals uses only the highest quality Cat's Claw inner bark – which is at least twenty years old, the amount of time it takes the bark to reach its peak biological activity– and uses a careful process to insure that harvesting the bark doesn't weaken or destroy the plant. Like all of our herbs, each shipment of Cat's Claw is also routinely inspected and tested by a trained herbalist to ensure maximum quality and potency. Pau D'Arco is also native to the South American rain forest and, like Cat's Claw, has a high concentration of active constituents – a combination of anthraquinones and naphthoquinones, primarily lapachol – in the bark of the plant. Each daily dosage of CAT'S CLAW DEFENSE COMPLEX contains 100 mg of Pau D'Arco bark and 100 mg of concentrated Pau D'Arco bark extract for broad spectrum support.

Herbs — Adaptogens for Balance

Of the Chinese herbs, Siberian Ginseng is one of the best known adaptogens. Adaptogens have a balancing effect, helping us adapt to increased stress levels and other changes, like different altitudes or time zones. Thus, supplementation with Siberian Ginseng can help prevent stress-related health concerns. Schizandra, a small creeping vine with red berries, is a Chinese adaptogen which helps regulate the body's functions and cleanse it of toxins.

Herbs that energize the body and build resistance to impaired bodily function

The trio of Chinese mushrooms – Reishi, Shiitake, and Maitake – has been used by Chinese herbalists for centuries, and provides the highest quality natural support for the body's defenses. Modern science has revealed the true power behind Reishi, Shiitake, and Maitake: high levels of polysaccharides – long chain sugar macromolecules which are known for their protective and cleansing abilities. CAT'S CLAW DEFENSE COMPLEX utilizes only the mycelia biomass of Reishi (200 mg), Shiitake (200 mg), and Maitake (150 mg) to ensure the highest level of activity. Astragalus is the premier tonic – or internal strengthener – of Chinese herbalism. In addition to helping energize the body, Astragalus also builds resistance to weakness and to impaired bodily function. Isatis is a cooling herb which has been shown to have a broad spectrum inhibitory action in in-vitro studies, and helps support normal liver function. Used for thousands of years, the aloe plant has been treasured for its varied uses both externally and internally. Aloe Vera juice is high in mucopolysaccharides, which have been found to have powerful protective capabilities. CAT'S CLAW DEFENSE COMPLEX provides 200 mg of aloe (200:1 concentration) extracted from the whole leaf of the plant.

Why St. John's Wort is powerful and useful

It is generally agreed that hypericin and pseudohypericin, two bioflavonoids which are the active constituents in St. John's Wort, probably act as monoamine oxidase (MAO) inhibitors, which current research has shown are powerful as internal cleansing agents. St. John's Wort is particularly useful because of its ability to cross the Blood-Brain Barrier, through which many elements are unable to pass.

The liver's health is essential because of its responsibility for over 500 different functions

Antioxidants and Plantioxidants – Supporting Complete Health

Source Naturals CAT'S CLAW DEFENSE COMPLEX includes key liver-supporting antioxidants like Zinc, Beta Carotene, and Vitamin C – nutrients that help protect the liver from stress and pollution induced free radical damage. These three nutrients are also wellknown for their ability to help strengthen the body's resistance and move through imbalances quickly. The liver is responsible for over 500 functions, including converting vitamins to their active forms, and processing and eliminating waste products from the body; therefore its health is vital. Plantioxidants™ is Source Naturals' term for Plant-Derived Antioxidant Bioflavonoids. Though most people are only aware of the vitamin and mineral antioxidants, the latest scientific research has indicated that the plant kingdom may provide the most potent antioxidants in the world. Plants, trees, and citrus fruits all contain bioflavonoids (also called polyphenols) – a large group of restorative compounds with similar chemical structures which help protect the body from the ravages of oxidative damage due to free radicals. Some of the Plantioxidants included in CAT'S CLAW DEFENSE COMPLEX are: Quercetin, which helps inhibit the body's sensitivity to dangerous particles in the air; Proanthodyn, which promotes tissue repair by helping to strengthen collagen and elastin, the two primary structural components in cartilage; Silymarin, which promotes liver-tissue regeneration and optimizes liver-cell function; Green Tea, a remarkably potent antioxidant; and Ginkgo, which is renowned for helping transport oxygen to the brain.

The way to naturally bolster the body's defenses

A Holistic Natural Answer

The natural world provides us with a seemingly endless supply of complex herbal compounds with unreplicable and unique constituents so varied and numerous that most doctors aren't even aware of their existence. Source Naturals would like to change that with CAT'S CLAW DEFENSE COMPLEX – the natural way to bolster the body's innate defenses. All the ingredients included are at optimal potencies, and in the forms best absorbed by the body. The result? The most powerful, holistic product available to help maintain the structure and function of the natural defenses – Source Naturals CAT'S CLAW DEFENSE COMPLEX.



--
VitaNet &reg
VitaNet &reg Staff



(http://vitanetonline.com:443/forums/Index.cfm?CFApp=1&Message_ID=130)

---

CAT'S CLAW - Herbal Protection from the Amazon ...


Date: June 01, 2005 09:45 AM
Author: Darrell Miller (dm@vitanetonline.com)
Subject: CAT'S CLAW - Herbal Protection from the Amazon ...


Another health secret of the Amazon rainforests is now being revealed in an exciting new product from Source Naturals called CAT'S CLAW or Uncaria tomentosa. Like Pau D' Arco before it, the herb Cat's Claw has been used in traditional Peruvian herbalism for hundreds of years, but it is only now getting the attention it deserves in the United States.

Source Naturals® Cat's Claw – An Amazonian Treasure for the Western World

This unique herb is actually a high-climbing vine found in the highlands of the Peruvian Amazon. It is named for its claw-like thorns that resemble a cat's claw. The bark from the Uncaria tomentosa vine is harvested for two important reasons: first, many of the highly active components are found in the bark; and second, the bark can be harvested without needless destruction of the vine, thereby protecting the delicate Amazon ecosystem.

The biologically active constituents in Source Naturals CAT'S CLAW have uniquely protective properties. Researchers have discovered that components extracted from the herb can enhance the body's natural defenses, help to keep the system balanced in the face of environmental stressors, and can support intestinal health.

Ongoing studies are being performed to determine the exact constituents in the vine which are responsible for these activities. Oxindole alkaloids, a group of compounds that strongly affect human physiology, have been identified in some of the vine extracts. Researchers have also isolated compounds, called quinovic acid glycosides, that seem to have high free radical scavenging potential. In addition, polyphenols, triterpenes and plant steroids have been isolated from herb extracts.

campesterol, stigmasterol, and Betasitosterol hold the most promise. Betasitosterol is a white, waxy substance that has been extensively studied because of its close resemblance in structure and properties to cholesterol, and for its powerful shielding potential. Betasitosterol so closely resembles cholesterol that it binds the cholesterol absorptive sites and prevents cholesterol absorption. The presence of these additional compounds may further explain the herb's protective and rejuvenating characteristics. While research unravels the multi-faceted properties of this unique Amazonian herb, the intrinsic benefits can be enjoyed by all who choose to be proactive in their quest for optimal health.

Reference:


• Aquino et al. J. of Nat. Prod. 52: 679-685, 1989.
• Aquino et al. J. of Nat. Prod. 53: 559-564, 1990.
• Cerri et al. J. of Nat. Prod. 51: 257-261, 1988.
• Montenegro de Matta et al. Il Farmaco Ed. Sc. 51: 527-535, 1975.
• Stuppner et al. Chromatographia. 34: 597-600, 1992.

The above information has not been evaluated by the Food and Drug Administration. This product is not intended to diagnose, treat, cure or prevent any disease.



--
VitaNet &reg
VitaNet &reg Staff



(http://vitanetonline.com:443/forums/Index.cfm?CFApp=1&Message_ID=129)
VitaNet ® LLC. Discount Vitamin Store.
Back to top