Search Term: " Phytosterols "

Messages 1-30 from 30 matching the search criteria.
---



Date: October 10, 2022 01:39 PM
Author:
Darrell Miller (support@vitanetonline.com)

If you're looking for a natural way to support your joints, you may want to consider adding devil's claw to your list of options. This African herb has been used traditionally by tribal peoples for hundreds of years and more recently by Europeans and North Americans. Clinical studies have shown that the naturally occurring compounds in devil's claw may help to support joint comfort.* Let's take a closer look at why devil's claw is such a popular choice for those looking for joint support.
The active compounds in devil's claw include harpagoside, Phytosterols, phenolic acids and flavonoids (kaempferol). These compounds work together to promote a healthy response to typical everyday joint stress.* In other words, they help to keep your joints healthy and comfortable even when faced with daily wear and tear.
One study in particular looked at the effects of devil's claw on knee joint discomfort. After eight weeks of supplementation with devil's claw, participants in the study reported significant improvements in their symptoms compared to those who did not take the herb.* Another small study found similar results, with participants reporting a decrease in pain and stiffness after taking devil's claw for eight weeks.**
In Summary:
If you're looking for a natural way to support your joints, devil's claw may be worth considering. Thanks to its abundance of active compounds, this African herb has been shown to promote a healthy response to typical everyday joint stress.* If you're thinking about giving it a try, be sure to talk to your doctor first to see if it's right for you.
*These statements have not been evaluated by the Food and Drug Administration. This product is not intended to diagnose, treat, cure or prevent any disease.
**https://pubmed.ncbi.nlm.nih.gov/31273865/
(https://vitanetonline.com:443/forums/Index.cfm?CFApp=1&Message_ID=6493)
---
Sea buckthorn oil can promote liver health and decrease the storageof body fat



Date: September 06, 2018 09:52 AM
Author: VitaNet, LLC Staff (support@vitanetonline.com)
Subject: Sea buckthorn oil can promote liver health and decrease the storageof body fat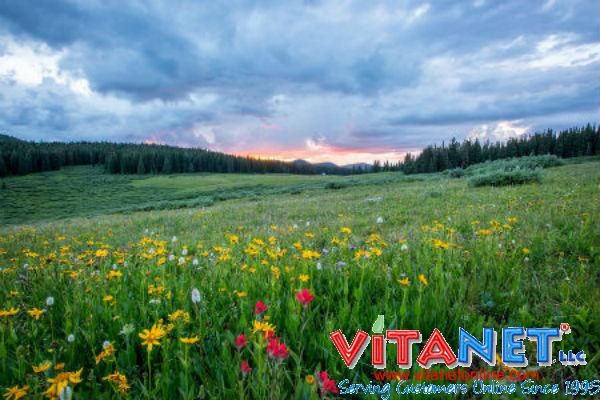 More study is now being done regarding lesser known fruits and vegetables, not only for the betterment of human understanding, but also to potentially augment the list of natural alternatives to pharmaceuticals for the improvement of human health.
Healthy lipids and fatty acids have been on the nutrition radar for a while now, as these items are known for having useful bioactive ingredients, including high vitamin content, making them useful for human consumption. Sea buckthorn oil is a new face on the lipid list, but offering some impressive credentials. For example, the plant shows high levels of vitamin A and E, phytosterols and unsaturated fatty acids. One study suggests that the type of oil used by humans effects how much vitamin A the liver stores. The ware-housing effect was considerably upped when rats were given sea buckthorn oil as opposed to soybean oil. Sea buckthorn oil has other pluses too. It can reverse GERD and possibly ulcers, also lower cholesterol and promote heart health. It also reduces inflammation, making it useful for sore inflamed, reddened skin.
Key Takeaways:
Every part of the sea buckthorn – oil, leaves, fruit and bark – have been found to have medicinal properties.
Based on experiments on rats, sea buckthorn has been found to have high levels of C16 fatty acids and high amount of carotenoids.
Sea buckthorn oil, according to the findings, has important effects on the storage of fats in tissues.
"Lesser known fruits and plants have been gradually taking the spotlight in alternative medicine as natural remedies to various health conditions and improving overall nutrition."
Read more: https://www.naturalnews.com/2018-09-01-sea-buckthorn-oil-can-promote-liver-health.html
(https://vitanetonline.com:443/forums/Index.cfm?CFApp=1&Message_ID=5749)
---
Why Shea Nut Oil Is The Best Solution For Hair And Skin



Date: August 05, 2015 10:14 AM
Author:
Darrell Miller
Subject: Why Shea Nut Oil Is The Best Solution For Hair And Skin

There are many moisturizing lotions in the market that can help you moisturize your skin. Many of these lotions are not natural and should be avoided. If you want to enhance the appearance of your skin and the shine of your hair, using a natural oil such as shea nut oil is a solution you should consider. Shea nut oil allows you to get the nutrients from shea butter without the heaviness. Shea nut oil has many of the same benefits of the butter as it is useful in treating skin conditions such as dermatitis, eczema, and burns. Since the oil contains an abundance of oleic and stearic essential fatty acids, it provides many benefits for those who use it.
Shea nut oil is an extraordinary skin care product because of its richness in constituents. These constituents include unsaturated fats with a large proportion of essential fatty acids, Vitamin E and D, Phytosterols, provitamin A and allantoin. All these constituents are natural and ultimately serve as a superfood for your skin and your hair. Among being a superfood for your skin and hair, it also works to repair fine lines and wrinkles, deeply moisturize and strengthen the skin, heal minor cuts and burns, heal muscle aches, and serve as a physical endurance enhancer.
Using shea nut oil works exceptionally well when treating a scalp condition such as dandruff or an itchy scalp. It can be used in a similar way as with other oils. It has the ability to soothe as well as moisturize. The shea nut oil is readily absorbed by the skin where it is then able to heal from within. If you are looking to enhance the shine of your hair, you will only need a small amount to get major shine and conditioning benefits.
Rather than using a moisturizing lotion to moisturize your skin, you should take the benefits of using shea nut oil into consideration. Due to the abundance of fatty acids and vitamins found in shea nut oil, it is an exceptional solution for getting great looking skin and hair.
References
https://www.nappturality.com/nappturality-haircare-articles/natural-carrier-oils/shea-nut-oil
//www.natureword.com/properties-and-benefits-of-shea-nut/
(https://vitanetonline.com:443/forums/Index.cfm?CFApp=1&Message_ID=3189)
---
sunflower seeds



Date: February 04, 2014 06:59 PM
Author:
Darrell Miller (dm@vitanetonline.com)
Subject: sunflower seeds

Sunflower seed nutrients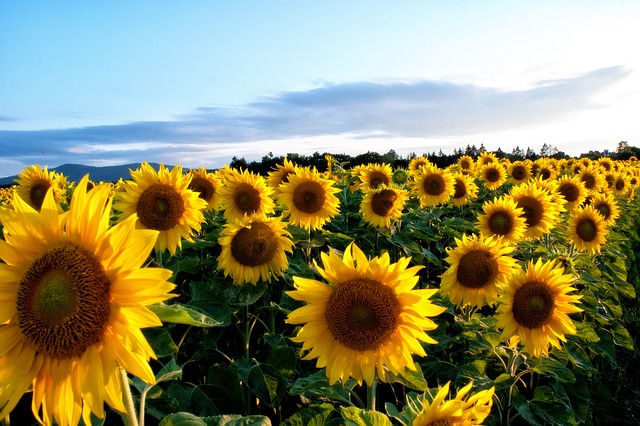 Sunflower seeds are a source of polyunsaturated oil. They are rich in nutrients. These nutrients comprise of vitamin E, B1, B6 & B3, copper, manganese, phosphorus, magnesium, folate and selenium. Due to their high content of nutrients the sunflower seeds have various health benefits to a human body which include:
Health benefits of sunflower
Cardiovascular and anti-inflammatory benefits - since they are a source of vitamin E. vitamin E has various functions in the body. They are fat-soluble antioxidants. It neutralizes free radicals in the body thus ensuring that fat containing structures and molecules are not damaged. It also stops radicals from oxidizing cholesterol thus preventing blockages in the arteries. It thus have anti-inflammatory effects leading to reduced symptoms in the conditions that are inflammatory in nature such as gastric ulcers, asthma, joint pain, skin eruption and also prevention of cardiovascular diseases, risk of colon cancer and reduce the development of diabetic complications. Vitamin E also helps ease arthritic pain. Vitamin E also reduces hot flashes during menopause
Lowering cholesterol - sunflower seeds have Phytosterols which reduce the blood levels of cholesterol, enhance the body immune system and reduce the risk of certain cancers when taken in a diet.
Calms the nerves, the blood vessels and the muscles - sunflower seeds have magnesium nutrients that reduce the severity of asthma, reduces the risk of stroke and heart attack, prevents migraine headaches and lower high blood pressure. Magnesium is also important for healthy bone formation and energy production. Magnesium and copper are needed for the body to stay strong.
Improving detoxification and cancer prevention - sunflower seeds are a good source of selenium that is important for human health. Selenium induces DNA repair and synthesis in damaged cells. Thus they control cell damage hence playing a role in preventing cancer.
The vitamin E present - in the sunflower seeds help bring glow to the skin. The vitamin E prevents the skin from the ultra violet rays hence keeping the skin youthful.it also strengthens the hair and protects it from damage.
Sources:
www.whfoods.com
(https://vitanetonline.com:443/forums/Index.cfm?CFApp=1&Message_ID=3003)
---
Guggul: An effective remedy to lower cholesterol levels in the body



Date: February 22, 2012 11:34 PM
Author:
Darrell Miller (dm@vitanetonline.com)
Subject: Guggul: An effective remedy to lower cholesterol levels in the body

Guggul
Guggul is a popular herb in Indian Ayurvedic medicine that is used to treat several ailments. Due to its miraculous healing properties, it has been used for centuries in India to treat a range of health conditions. Recently many clinical studies have been carried out to find out the potential health benefits of herb guggul. Research has shown that guggul helps in lowering total body cholesterol, especially the bad ones-LDL and triglycerides. Before we move on to find the positive effects of guggul on heart and cholesterol levels, let us find out the more about this wonder herb.
Guggul Herb:
Botanically known as Commiphora mukul, guggul is a small shrub reaching up to a height of 4-6 ft. It is found in Central Asia, more common in India. It possess red colored flowers, thorns on branches and oval pulpy fruits. Guggul is prepared from the gum resin that is excreted by the bark of the plant. It contains Phytosterols named guggusterones, aromatic acids, steroids, sterols, lignans, fatty acids, organic acids and diterpenes. According to Indian traditional system of medicine, Ayurveda, guggul contains hot potency which helps in treating diseases caused by vata dosha prominence. It treats coating and obstruction of channels that helps in treating and preventing atherosclerosis and other medical conditions caused due to high levels of lipids in the body. Raw guggul exudate is not safe and it is always used after purification in milk.
How does the herb guggul help maintain good cholesterol levels?
The exact mechanism by which guggul lowers cholesterol levels is still not understood, but many theories have been proposed.
1. Guggul works by blocking the synthesis of cholesterol in the liver. Hence liver does not release excess LDL or bad cholesterol in the blood, thereby reducing the risk of many heart diseases.
2. According to studies, guggul has an impact on the functioning of throid gland and production of bile acids in the body, both of which play an important role in the metabolism of cholesterol.
3. Studies have indicated the role of guggul in preventing oxidation of cholesterol. Oxidation of LDL cholesterol leads to formation of plaques in blood vessels and causes Atherogenesis. The antioxidant action of guggul inhibits cholesterol oxidation and reduces the risk of Atherosclerosis.
The cholesterol lowering properties and antioxidant action make guggul a beneficial Anti-Atherogenesis agent. It can lower cholesterol levels by 14-17 percent and reduce triglycerides by 22-30 percent.
Guggul and heart benefits:
Guggul helps in promoting overall cardiovascular health. It reduces the adhesion of platelets and this reduces the rick of cardiovascular diseases. Studies have shown that Guggul when taken along with Inula racemosa helps in reducing chest pain and dyspnea associated with angina. It has potential cardi-protective benefits that keep your heart health. It helps in lowering blood sugar level and treating any inflammatory heart condition.
Health supplements are prepared from the extract of this highly beneficial plant. Consult your health provider before you start taking guggul supplements. When taken in recommended doses, guggul helps you keep your heart healthy and fit so that you can live a healthy life.
(https://vitanetonline.com:443/forums/Index.cfm?CFApp=1&Message_ID=2589)
---
Effects of Pumpkin Seed Oil on Prostate Health



Date: February 07, 2012 11:46 AM
Author:
Darrell Miller (support@vitanet.net)
Subject: Effects of Pumpkin Seed Oil on Prostate Health

Pumpkin Seed Oil
Pumpkin seed oil is getting a lot of attention nowadays because of its healing and therapeutic effects to the human body. Pumpkin seeds actually contain a number of valuable nutrients and microelements that enhances the health being of the users. Pumpkin seeds are actually rich sources of phytonutrients, carotenoids, antioxidants, vitamins, proteins, Phytosterols and essential fatty acids that bring about a number of beneficial effects to the human body.
Pumpkin seed oil is known for its anti-parasitic, anti-arthritic and anti-inflammatory properties. Furthermore, the oil is known for its capacity to lower the cholesterol level of an individual and optimize kidney function. The oil is even used to treat skin irritations and minor skin infections. In fact, pumpkin seed oil is used to achieve a healthier and smoother skin. The oil is even capable of improving sexual health, treating minor depression and provide ample amount of energy to the user.
Pumpkin seed oil actually contains ample amount of antioxidants such as Vitamins A, E and C that help the body fight against damaging free radicals. The oil also contains significant amounts of Vitamins B1, B2 and B6. The oil is fortified with adequate amount of Vitamin Kand D, magnesium, omega 6, omega 3, phosphorus, iron, zinc, calcium and trace minerals.
Pumpkin seed oil is a rich source of omega 6, omega 9, zinc and carotenoids that significantly reduce the risk of developing prostate problems in the future. The zinc content of pumpkin seed oil makes this natural product effective in treating prostate enlargement. Zinc is an essential mineral that shrinks any inflammation or enlargement of the organs or tissues. Pumpkin seed oil actually contains a number of potent elements that inhibit androgen receptors which can trigger the multiplication of cancerous prostate cells.
Pumpkin seed oil was initially used to treat prostate problems and infertility. A number of scientific studies revealed that pumpkin seed oil contains essential elements that increases the libido and optimizes bladder and prostate functions.
Benign Prostatic Hypertrophy is one of the most common prostate problems of men who are over 50 years old. The condition is mainly characterized by the inflammation of the prostate gland. High levels of dihydrotestosterone (DHT) in the body can trigger the onset of prostate problems. DHT is known for its capacity to promote the multiplication of cells in the prostate which leads lead to the enlargement of the gland.
Pumpkin seed oil is believed to be efficient in protecting the prostate against the damaging effects of DHT. Pumpkin seed oil contains huge quantities of phytosterol beta-sitosterol that prevents the conversion of hormone testosterone into dihydrotestosterone (DHT) by inhibiting the activity of the enzyme 5-alpha-reductase which converts testosterone to DHT. In effect, the level of DHT in the body is managed at an optimum level. Pumpkin seed oil also contains Delta-7-sterine that acts as DHT blocker and prevents the damaging effects of DHT on the cell. Delta-7-sterine also aids in preventing the multiplication of cancerous prostate cells in the body. Inhibiting the activity of the enzyme 5-alpha-reductase can lead help the prostate shrink back to its normal size because of a controlled production of DHT in the body.
(https://vitanetonline.com:443/forums/Index.cfm?CFApp=1&Message_ID=2560)
---
Can Saw Palmetto Out Perform Synthetic Treatments For Enlarge Prostate?



Date: October 03, 2011 02:53 PM
Author:
Darrell Miller (dm@vitanetonline.com)
Subject: Can Saw Palmetto Out Perform Synthetic Treatments For Enlarge Prostate?


Saw palmetto is a tree type of plant which is scientifically known as Serenoa repens. It is abundantly found along the coast of southeastern part of USA. This plant bears flowers which comes in yellow and produces fruits which are berry - like and reddish black in color. Saw palmetto supplements are extracted from the plant's berries. The berries are rich in fatty acids and Phytosterols. Saw Palmetto berry extracts are made by drying the berry and mixing it with a solvent like hexane and ethanol.
Since the ancient times, Saw Palmetto has been long used as an edible food and an herbal plant. The most common use of this herb is for the improvement of benign prostatic hyperplasia or BPH. This illness usually results to problems with urination and sexual activity. The enlarged prostate may obstruct the flow of urine making urination difficult and even painful for some. It can also affect the individual's sexual activity because the prostate is the gland responsible for producing seminal fluid which is a component of the male ejaculate.
The mechanism of action of this herb in improving the condition of benign prostatic hyperplasia is that it inhibits the action of the enzyme called 5 – alpha – reductase which is involved in the abnormal growth of the prostate gland. Another theory on its action in relation to benign prostatic hyperplasia is that it can effectively interfere with the chemical substance called dihydrytestosterone. One of the reasons of prostate enlargement is that there is increased amount of the hormone testosterone that binds to androgen receptor sites. Saw Palmetto extracts have been found to bind with androgen receptor sites and act as a phytoestrogen. Therefore, if the receptor sites are already filled up, testosterone hormones will not be able to attach to these receptor sites and provide an effect to the body. Hence, if testosterone is minimized, enlargement of the prostate gland will also be controlled.
Benign prostatic hyperplasia is a serious health condition. Several prescribed medications are available to treat this illness. Indeed, saw palmetto extracts may be helpful but this supplement must not be used as a substitute for your prescribed medications. It may have similar actions with BPH drugs such as Finasteride but its potency is different. Clinical studies have also revealed that saw palmetto supplements do not directly decrease the size of the prostate gland but the lining inside the gland. It thins the inside layer of the gland thus minimizing pressure that rests on the urine tubes or urethra.
Saw palmetto is generally safe. However, since it can cause significant changes inside the body, it is important that you should talk to your doctor first before using this supplement, most especially when you already have BPH. You have to consult your doctor and discuss with him or her about your current health status, past medical history, familial health history and other medications taken whether prescribed or not. Dosage of the supplement is also best determined by your doctor. This will greatly help in the avoidance of untoward effects and unnecessary negative interactions with the other drugs you are taking.
(https://vitanetonline.com:443/forums/Index.cfm?CFApp=1&Message_ID=2473)
---
Prostate Health - Clinical Strength



Date: May 28, 2010 01:50 PM
Author:
Darrell Miller (dm@vitanetonline.com)
Subject: Prostate Health - Clinical Strength

Clinical Strength Prostate Health
Medical professionals, health experts, and researchers now
concur that approximately one in three men over thirty will face some form of prostate challenge during their lifetime. One of the most frequently encountered is BPH, or Benign Prostatic Hyperplasia. This common, non-cancerous condition occurs in aging males as a result of normalized shifts in hormonal production. While the exact cause of BPH continues to intrigue the research community, findings from ongoing studies have indicated that it may be linked to excess free testosterone reaching the prostate gland in high concentrations, or possibly excess production of DHT, or dihydrotestosterone, a natural testosterone metabolite. Current research is looking at possible estrogenic causes, as well. While the volume of men affected by BPH is indeed concerning, hope for supporting optimal prostate function, once only within view of the health horizon, is now a very real and accessible alternative option.
The constant evolution of nutraceutical science has explored many ways in which to support the physiology and function of a healthy prostate gland. Keeping in mind that natural products are not intended to treat or cure BPH, well-conducted studies have showcased the ability of several nutritionals in providing support for normal prostate health. The most recognized is Saw Palmetto; a popular, effective natural extract which needs no formal introduction to health enthusiasts or supplement-savvy retailers. Others, too, appear to help sustain normal prostate function. These include Pumpkin Seed Oil, Lycopene, Stinging Nettle, Quercetin, Phytosterols, and numerous others. The results of these findings, coupled with growing consumer interest in natural alternatives, have come together in our newest addition to NOW's line of male support products.
Clinical Strength Prostate Health is a science-inspired formula developed to deliver the pinnacle of nutritional support for healthy prostate function.* Each 3 softgel serving supplies 320 mg of Saw Palmetto Berry extract (min. 85% fatty acids), along with Pumpkin Seed Oil, Zinc, Selenium, Natural trans-Resveratrol, Vitamin D-3 and other potent synergists. 850 mg of Phytosterols, including eta-Sitosterol, is represented, as well as standardized extracts from Nettle Root, Turmeric, Green Tea, Pomegranate, and Flax Seed Lignans. This novel arrangement of thoroughly researched compounds makes Clinical Strength Prostate Health the last natural prostate support formula* male enthusiasts will ever need. As with every NOW® product, we formulate using only the best raw materials, under the most exacting quality standards, offered at prices that yield high margins and even happier customers.
(https://vitanetonline.com:443/forums/Index.cfm?CFApp=1&Message_ID=2164)
---
Zinc Glycinate For Prostate Health



Date: August 05, 2009 06:48 PM
Author:
Darrell Miller (dm@vitanetonline.com)
Subject: Zinc Glycinate For Prostate Health

Now Zinc Glycinate is chelated to help improve absorption and bioavailability, compared to many of other forms of zinc, which can be difficult to properly absorb. For additional support, Now Foods enhanced this new formula with pumpkin seed oil (Cucurbitae Pepo) – nutritional oil that's rich in essential fatty acids. Pumpkin seed oil serves as a healthy synergist that is known for its high Phytosterols content. Scientific studies show that the Phytosterols present in pumpkin seed oil provide support for a healthy prostate. Together, this unique combination of nutrients is ideal for men over 30 looking to take charge of their prostate health.
According to the Center for Disease Control (CDC), an estimated one out of every three men will experience some form of prostate-related challenge in their lifetime. This makes it important for aging males to take proactive prostate support measures, even at younger ages. Many studies have been conducted to determine how and what a man can do to naturally support optimal prostate function. What researchers now know is that zinc plays a key role in healthy prostate function. In addition to extracts such as saw palmetto, lycopene, and stinging nettle, zinc has shown great promise in supporting normal prostate activity. When it comes to prostate health, men over thirty can not afford to leave anything to change. This unique form of chelated zinc has been shown in scientific studies to exhibit superior bioavailability.
Product possesses:
• 30 mg Albion TRAACS zinc per serving
• Chelated to improve absorption and bioavailability
• Contains pumpkin seed oil for added support
• Shown to help support healthy prostate function
(https://vitanetonline.com:443/forums/Index.cfm?CFApp=1&Message_ID=2047)
---
Gamma Oryzanol



Date: August 29, 2008 09:20 AM
Author:
Darrell Miller (dm@vitanetonline.com)
Subject: Gamma Oryzanol

Gamma Oryzanol is extracted from rice bran oil, and is a mixture of substances that includes ferulic acid and sterols. It is not restricted to rice barn oil, and is also found in the bran of other grains, and some fruits and vegetables. It is commonly used as a sports supplement, although possesses other uses including treatment of menopausal symptoms and high cholesterol levels.
Athletes use gamma oryzanol to increase their muscle bulk through it increasing the levels of testosterone and other anabolic hormones. Although there is little scientific evidence for these effects, bodybuilders claim excellent results and the other benefits that the substance offers make it worthwhile taking. The reported benefits are so common and widespread that they are difficult to ignore, and it can be assumed that, in the absence of scientific evidence through test results, the athletes and bodybuilders are right until proven wrong.
Gamma oryzanol is reported to promote a number of metabolic effects on the body such stimulation of the Human Growth Hormone that is involved in increasing muscle bulk. It also induces increased release of endorphins, and improves recovery after exercise. Ferulic acid promotes increased strength, reduced fatigue and improved recovery.
The catabolic effect of cortisol is also reduced. Cortisol is produced during exercise and it is destructive to muscle tissue. What this does in practice is to increase your recovery time, and after a long run it can take two days to recover and allow your exercise effectively again. It is important that your body is conditioned to rapidly reduce its cortisol content after exercise, and ferulic acid helps you to do this.
Athletes have reported no side effects from doses of up to 900 mg of gamma oryzanol and 60 mg ferulic acid, which appears to be up to thirty times as bioavailable to the human body as gamma oryzanol. However, there are many more uses of the supplement than just metabolic ones.
Gamma oryzanol possesses strong antioxidant properties. Ferulic acid is a phenolic phytochemical, and a derivative of trans-cinnamic acid. As such, it is an antioxidant with strong reducing properties towards free radicals. Free radicals are implicated in cardiac problems cause by the oxidation of LDL cholesterol, leading to atherosclerosis that is responsible for strokes and blockages of the cardiac arteries.
Lipid peroxides can be formed by the oxidization of fats, and can damage nerve cells and muscle tissue. Antioxidants can also lead to premature aging through the destruction of human body cells, damage to DNA and also many forms of cancer. Although it is believed that components of gamma oryzanol can inhibit the initiation of some cancers, the evidence is still scanty and the research in its infancy.
Any substance that destroys free radicals is of benefit to your health, and Ferulic acid stands beside other strong antioxidants such as Vitamins A, D and E, and many of the high colored phytochemicals such as beta carotene. It is believed to have anti-cancer properties with some forms of cancer, such as breast and liver cancer, though, as referred to above, studies are continuing.
Paradoxically, intensive physical exercise can lead to the generation of more free radicals, since they are a by-product of the generation of energy in the mitochondria from blood glucose, and so, in addition to its beneficial metabolic and anti-catabolic properties, gamma oryzanol should be taken during exercise in order to reduce the effect of these dangerous molecules.
The effect of gamma oryzanol on cholesterol levels has been demonstrated, and complement the same effect offered by the fatty acid component of the bran oil. It appears to prevent the absorption of cholesterol by the digestive tract, and so allow it to be excreted naturally before doing any harm. It is believed that the Phytosterols present in rice bran oil block the cholesterol absorption sites in the intestine, so is must continue down the intestinal canal until it is evacuated.
Cholesterol itself is essential to human metabolism and biochemistry, and without it we could not survive. Cholesterol is not soluble in water, and it has to be bound to low density lipids (LDL) to enable it to be transported round the blood to where it is needed: usually in the arteries to heal up arterial damage, a bit like a sticking plaster.
However, free radicals oxidize these LDLs and deposit them along with their cholesterol on the artery walls: that is the problem, not the cholesterol itself, and is why antioxidants such as gamma oryzanol are so important to us. Rice bran oil has been used by the Japanese for many years to treat elevated cholesterol levels and also to reduce high triglyceride levels.
It also acts as an anti-inflammatory, specifically in the stomach and can be used to treat gastritis, in that it reduces the inflammation of the stomach lining. There is some evidence from studies on animals that the substance could be effective in treating gastric ulcers, although the results with animals have not yet been tried on human subjects. Another mechanism, other than the anti-inflammatory route, is through the normalization of the secretion of the gastric juices.
Another use to which gamma oryzanol has been successful put is in the treatment of menopause symptoms. This is another of those situations where some trials have proved unsuccessful, but those that use it has found it be effective. Hot flashes and aging syndromes are two symptoms that have been effectively treated by use of the supplement, with one study reporting a 50% reduction in symptoms in 70% of patients.
The way this is theorized to work is through the inhibition of the secretion of leutinizing hormone by the pituitary gland, which promotes the hypothalamus to release endorphins. Endorphins help to overcome the effects of the menopause.
Gamma oryzanol, then, has found use by many athletes and bodybuilders in its metabolic properties in helping to increase muscle bulk and reduce fat, and by shortening recovery times by reducing the catabolic effect of cortisol. However, apart from these sports-related benefits, it possess antioxidant and anti-inflammatory properties that are beneficial to your general health.

--
Buy Gamma Oryzanol At VitaNet ®, LLC


(https://vitanetonline.com:443/forums/Index.cfm?CFApp=1&Message_ID=1877)
---
Health Comes From The Honey bee



Date: August 08, 2008 04:08 PM
Author:
Darrell Miller (dm@vitanetonline.com)
Subject: Health Comes From The Honey bee

The substances found in the beehive have held a treasured place in history among the ancient cultures of Egypt, Greece, Rome, China, Middle East, and the Slavic and Native American peoples. Experts have long theorized that bees came into being when flowering plants first began blossoming in abundance. The fossilized remains of pollen, leaves, and even flowers have been dated back to when dinosaurs roamed the land back when time began.
Bees collect pollen from flowers and mix it with their nectar, which transforms it into a nutrient-dense super food with bioactive ingredients numbering in the thousands including enzymes, bioflavonoids, essential fatty acids, free amino acids, natural chelated minerals, and whole vitamin complexes. Ancient Egyptians, Orientals, Hebrews, and South American natives often applied a combination of honey mixed with bee pollen to wounds, burns, and boils, while Orientals used honey and bee pollen mixed with fruit or vegetable juice as a health drink. Norse mythology even states that honey and bee pollen were the secret to the eternal life of their gods.
Whether bee pollen is the secret to eternal life or not, there have been many studies done which show the connection between its consumption and healthy longevity. Bee pollen is seen as an immune system enhancer due to its ability to strengthen the body against viral infections. It is also effective in relieving fatigue, improving concentration, the treatment of asthma and of allergies, and in confronting skin problems and inhibiting wrinkles.
Bee pollen has also helped many women with painful menstrual cramps or hot flashes. It can also relieve headaches and heart palpitations as well as increase sexual potency, fertility, and benefit the prostate. Bee pollen can be used to regulate colon problems and as a diuretic for the kidney and bladder. Evidence has even been found for bee pollen's effectiveness on children with ADD.
Bee pollen is packed with many different nutrients including amino acids, antibiotic factors, DNA/RNA, enzymes, glucosides, hormones, minerals, vitamins, and other ingredients that have not yet been determined. There are a total of 22 amino acids in bee pollen, including all of the essential ones, which makes it an extremely usable and complete source of protein. It is higher in protein than steak, eggs or cheese weight for weight, without large amounts of fat.
Bee pollen is rich in phytochemicals such as flavonoids, carotenes, and Phytosterols, which allows it to provide important antioxidants including lycopene, selenium, quercetin, and beta carotene. Bee pollen also has the ability to regulate intestinal bacterial, which neutralizes toxic waste and improves blood health. Bee pollen contains 18 different enzymes including amylase, diastase, phosphatase, pepsin, and tryspin. Because bee pollen is such a rich source of enzymes, it greatly assists the body since they are required for all bodily functions.
Glucosides, which are natural sugars, are involved in the creation of energy within the body, can be found in bee pollen, as they promote better healing and coagulation and also control hypertension by regulating blood flow. Bee pollen contains plant hormones which activate and assist the body's own endocrine glands, allowing them to function better, which can lead to an increased sperm count for men.
Twenty-seven different kinds of minerals can be found in bee pollen including calcium, magnesium, iron, potassium, boron, chlorine, copper, iodine, molybdenum, phosphorus, selenium, silicon, sodium, sulfur, titanium, and zinc. All known vitamins, from A through K, are found in concentrated amounts in bee pollen. With all of these nutrients present, bee pollen is an excellent addition to the diet which will ensure healthy functioning of all your body's processes.


--
Bee Pollen Available at Vitanet ®, LLC


(https://vitanetonline.com:443/forums/Index.cfm?CFApp=1&Message_ID=1859)
---
Brown Rice Is A Whole Grain



Date: August 06, 2008 04:11 PM
Author:
Darrell Miller (dm@vitanetonline.com)
Subject: Brown Rice Is A Whole Grain

Rice is the most popular grain around the world, which makes brown rice a great choice for increasing whole-grain intake. Brown rice, a one hundred percent whole-grain food, has joined the recognized ranks of healthful whole grains approved to bear the whole-grain health claim by the Food and Drug Administration (FDA).
Though some nutrients are added back in when white flour is "enriched," studies show that whole grain foods might be useful in reducing risk of heart disease, diabetes and ADHD in children. "Companies that use the phrase 'whole grain' absolutely has the legal responsibility under state consumer protection laws to disclose exactly how much whole grain is contained in their products. Kraft uses phrases like "good source of whole grain" or "excellent source of whole grain" on labels even if the product is mostly refined white flour. General Mills, to its credit, according to CSPI, recently began transitioning away from those types of source claims in favor of indicating the amount of whole grains in grams.
Brown rice contains beneficial phytonutrients including antioxidants, anthocyanins, Phytosterols, tocopherols, oryzanol and many other potentially protective substances that have been found to help reduce the risk of certain cancers and heart disease, diabetes and may aid in weight management as well as supply the needed nutrients children need to fight off ADHD. Brown rice also contains 15 vitamins and minerals, including B-vitamins, selenium, potassium, iron, magnesium, and 2 grams of fiber per one half cup of cooked rice.
The health claims of brown rice are not based on the fiber content but on the nutrient and phytonutrient content of the whole grain. Brown rice has a higher nutrient content than white refined rice and all those looking to improve health and wellness should consider switching to the brown variety.
Statistics say that consumers who know products contain more whole grains and the quantities per serving of whole grains are more likely to purchase those products. Eighty percent of Americans know that whole grains are healthier for them then refined flower products. Also, eighty percent of Americans know that whole grains can protect against cardiovascular disease but less than seventy percent didn't know whole grains protected against cancer.
Most of the American population knows that brown rice is a whole grain, but they also couldn't distinguish the difference between brand and bread that are labeled as simply wheat which is actually a term for whole grain wheat. Over eighty percent of the American population would eat more whole grain foods if they knew the foods contained it.
In summary, the US Food and Drug Administration has said that brown rice can now carry whole grain health claims such as brown rice may reduce the risk of heart disease and some cancers. Brown rice had previously been excluded because its dietary fiber content was considered too low (four grams per cup) but will now be allowed to display a whole grains logo and information pointing out the benefits of consuming whole grains. So my question to you is, "have you had your serving of brown rice today?"
(https://vitanetonline.com:443/forums/Index.cfm?CFApp=1&Message_ID=1856)
---
Is Saw Palmetto's Safe?



Date: July 15, 2008 06:58 PM
Author:
Darrell Miller (dm@vitanetonline.com)
Subject: Is Saw Palmetto's Safe?

Saw palmetto, a small palm tree which is found in Florida and South Carolina, produces berries which contain many beneficial compounds. Florida is the biggest producer of saw palmetto. Small patches of this herb can be found from the southeast coastline of South Carolina and southeastern Georgia to southern Mississippi. But it does not grow naturally in Texas, Mexico, or the Caribbean. It grows in every Florida County, but much of its production is found in South Florida.
Supplements that contain saw palmetto are extremely effective in treatment of Benign Prostate Hyperplasia (BPH), one of the most common health conditions in older men, with half of all men aged 40-60 and more than 90 percent of men over 80 having BPH. BPH is caused by the conversion of estrogen to a very potent form of testosterone called dihydrotestosterone (DHT). Saw palmetto berry extract has been found to relive the symptoms of BPH by furthering the production of DHT. With the use of saw palmetto extract, it has been found that most men achieve some relief of symptoms within the first 30 days.
Additionally, saw palmetto is an herb that is commonly used to treat benign prostate enlargement, is rich in Phytosterols, especially beta-sitosterol. Also, saw palmetto is very effective for excess testosterone, as it promotes testosterone excretion. Native Americans use the fruit for food, but it is also used in the treatment of a variety of urinary and reproductive system problems. Similarly, the Mayans drank it as a tonic, while the Seminoles used the berries both as an expectorant and as an antiseptic.
Recent concerns over the safety of saw palmetto supplements for prostate health have emerged and may be unfounded. A new study reported that there were no adverse effects from the supplementation of saw palmetto. The randomized clinical trial, Saw palmetto for Treatment of Enlarged Prostates (STEP) study, recruited two hundred and twenty-five men, all of which had moderate-to-severe symptoms of benign prostatic hyperplasia (BPH). Each of these men was assigned to receive either 320 milligrams per day of a saw palmetto supplement or a placebo.
This study lasted one year. After the study, researchers concluded that there were no significant differences between the groups when it came to suffering from at least one serious adverse event. 5.4 percent of men in the saw palmetto group had one serious adverse event as compared to 9.7 percent in the placebo group. There were also no significant differences that were observed when it came to non-serious symptomatic adverse events, as 34.8 percent of men in the saw palmetto group experienced such an event, compared to 30.1 percent in the placebo group.
The study was welcomed by Daniel Fabricant, PhD., vice president of scientific and regulatory affairs for the industry association of the Natural Products Association. Dr. Fabricant said that he agreed with the authors of the study and that the results are reassuring, saying that he believe the study supports the viewpoint that those people with experience in botanicals have held for an extended amount of time in that when they are used responsibly and the amounts and concentrations are supported by clinical literature, botanicals are extremely safe and effective.

--
Support Healthy Prostate at Vitanet ®, LLC


(https://vitanetonline.com:443/forums/Index.cfm?CFApp=1&Message_ID=1838)
---
Beta Sitosterol



Date: June 28, 2008 11:46 AM
Author:
Darrell Miller (dm@vitanetonline.com)
Subject: Beta Sitosterol

Phytosterols are the group of naturally occurring plant compounds which have two significant health benefits. First of all, Phytosterols reduce blood levels of total cholesterol and the "bad" LDL cholesterol. Second, which is particularly good for men, Phytosterols can reduce symptoms of benign enlarged prostate. These naturally occurring plant compounds are added to many common cholesterol-reducing foods, but can also be taken as capsules. Even though the word phytosterol may sound a little like steroid, Phytosterols do not have any hormonal activity. Phytosterols are known by a large variety of names such as plant sterols, free sterols, and sterol esters. A related group of compounds, which are called stanols, are gathered from trees, not from plants.
Phytosterols chemically consist of beta-sitosterol, campesterol, and stigmasterol. The structure of Phytosterols is similar to that of cholesterol, but is poorly absorbed. Because of these traits, Phytosterols function as cholesterol blockers by reducing the absorption of cholesterol from food and re-absorption of cholesterol from the intestine, which ultimately leads to lower levels of blood fats. Actually, the U.S. Food and Drug Administration now allows companies to claim that Phytosterols-containing products are able to lower the risk of heart disease. Phytosterols can also be found in a large variety of plant foods, which includes fruits, vegetables, herbs, nuts, grains, and cooking oils. Additionally, saw palmetto, which is an herb that is commonly used to treat benign prostate enlargement, is rich in Phytosterols, especially beta-sitosterol.
Many studies have been done that show the abilities of Phytosterols supplements to reduce cholesterol levels significantly. One study conducted at East Tennessee State University, researched both sterol esters and placebos on the same group of sixteen people. The results showed a five percent decrease in total cholesterol and four percent decrease in LDL cholesterol after taking a modest dose of sterol esters for four weeks. Additionally, triglyceride levels decreased by nine percent while HDL cholesterol increased by four percent. Another study in which 2.6 grams of Phytosterols were taken daily for 12 weeks resulted in a decrease of 3.5 percent in total cholesterol and 5 percent in LDL cholesterol. Due to this, it is suggested that those wishing to supplement in order to improve cholesterol levels should take 1.3 to 3 grams of sterol esters daily.
Several other studies have found that supplements of beta-sitosterol can significantly reduce urinary symptoms of benign prostatic hyperplasia, which commonly affects men ages 50 and older. The benefits can be long term to those men who continue taking supplements of about 200 mg of beta-sitosterol three times daily.
For those people with moderately elevated cholesterol, Phytosterols can be an ideal natural alternative to drugs. Even those people who are already taking cholesterol-lowering drugs can benefit by Phytosterols ability to further enhance the benefits of medications. In order to lower cholesterol, it also helps to reduce the intake of hydrogenated vegetable oils and refined sugars and starches, along with increasing physical activity. Dosages between 1.3 and 3 grams daily are likely to reduce cholesterol and LDL-cholesterol levels. The higher dosage is linked to greater reductions in cholesterol. Take Phytosterols capsules along with food, for best results.

--
Buy Phytosterols at Vitanet ®, LLC


(https://vitanetonline.com:443/forums/Index.cfm?CFApp=1&Message_ID=1828)
---
Pumpkin Seed Oil is good for your health



Date: October 14, 2007 05:34 PM
Author:
Darrell Miller (dm@vitanetonline.com)
Subject: Pumpkin Seed Oil is good for your health

Pumpkin seed oil, as the name suggests, is obtained from pumpkin seeds, which can also be eaten roasted in the same way that people eat sunflower seeds. When roasted, they are coated in a sauce such as Worcester sauce and then heated in low oven for a long period of time. The secret of roasting them to maintain their nutritional value is to keep the temperature low and the cooking time high.
The seeds are regarded as a 'superfood' that is rich in vitamins A and E, the essential fatty acids known as Omega 3 and Omega 6, zinc, iron, magnesium and potassium. The seed is known as a pepita in North and South America.
The oil is reddish green and many people find it delicious. It is best when used raw, and can be drunk in the form of smoothies or shakes, or used as a salad dressing. Some also enjoy drinking it raw, and using it as a spread instead of butter or margarine. The benefits it provides to the human body are a healthy brain function, increased energy and it has a special use in maintaining a healthy prostate gland.
The vitamin E content is high, especially gamma-tocopherol, and it has a high antioxidant effect with consequent anti-inflammatory properties. Its effect on arthritis, and inflammatory disease, has been investigated and the inclusion of pumpkin seeds in the diet has been found to reduce the inflammatory symptoms of the condition with a consequent reduction in pain. In fact, in a comparison test with indomethacin, a common arthritis treatment, pumpkin seeds compared very well and in fact had a more positive effect on the damage to the fats in the joint linings than did indomethacin, which tends to increase the concentration of lipid peroxides rather than reduce them.
Its effect on the prostate gland is partially due to its high zinc content that is present in a higher concentration in the prostate than in any other gland in the body, and also to its effect on the hormones that cause the gland to grow and swell to the extent that it constricts or completely blocks the urethra, the tube connecting the bladder to the outside of the body. This is caused by an enzyme that converts testosterone to dihydrotestosterone (DHT). DHT causes the over-proliferation of the prostate cells.
The reason for the effect of pumpkin seed oil on DHT is still under discussion, but some believe that it is connected with the zinc content and others with the high level of delta-7-sterine in the seed. The sterine appears to neutralize the effect of the DHt on the growth of prostate cells.
In addition to prostate enlargement, Osteoporosis is another problem associated with aging in men. It has been estimated that men over 50 have a 12.5% chance of suffering a fracture due to brittle bones, and it is though that this is connected with a deficiency of zinc. In fact a clear correlation has been established between osteoporosis in older men and low levels of zinc and the diet and in the blood. Pumpkins seeds, as already mentioned, are rich in zinc, and the benefits of their use as a supplement to avoid an enlarged prostate is reinforced by their effect in protecting against osteoporosis.
Pumpkin seeds contain a high concentration of the antioxidants lutein and zeaxanthin. These are specifically useful in protecting the cardiovascular system and prevent atherosclerosis. They also contain plant sterols known as Phytosterols that are believed to help reduce the blood concentration of cholesterol. This types of sterols are the basis of the 'cholesterol busting' drinks that are sold in supermarkets. They also help to strengthen the immune system and are believe to help reduce the risk of contracting some types of cancer.
Pumpkin seed oil is a rich source of alpha-linolenic acid, an important unsaturated fatty acid that some studies have indicated can be used to prevent metastaes (the spread of the disease) development in patients with breast cancer. The most prized type of oil is that from Syrian oil, from the province of Steiermark in Austria. Such pumpkins are also grown in parts of North America, and the best oil is said to come from the first pressing, the so-called 'virgin' oil. If used in cooking, the temperature must be kept low, since many of the nutrients are destroyed much over 100 Celsius.
A little known use for pumpkin seed oil is in eradicating intestinal parasites. Many people are embarrassed at requesting professional help for worms, and pumpkin seeds are the ideal home remedy. The act almost immediately, and two or three hours after taking them, or the oil, then you should take a laxative. You should the parasites being removed with the bowel motions.
The worms are not actually killed, but are paralyzed, and cannot prevent themselves being removed with the bowel movement. If a laxative is not taken, however, they will recover and there will be no effect. As with any remedy for a health condition, therefore, it is necessary to understand how the seeds or oil work to help to remove the horrible parasites from your body. They are very common, and any self-help or natural remedy that actually works will undoubtedly be very popular, but if it is not understood that these creatures must be expelled from your body while paralyzed, then pumpkin seeds or oil will not work.
Those that failed to understand the process would then complain that the treatment does not work. In fact, it does work, and if the worms are expelled when they are unable to remain in your intestines then they will be removed. You must "read the instructions on the bottle" for the contents to work.
Pumpkin seed oil is a very potent mixture of chemicals that can cure or control a large number of conditions, and it is essential that you understand why you are using them. They can be used as a supplement to your diet, though it is easy to wonder why you should take this antioxidant rather than another.
Find out what pumpkin seed oil can do for you, and if it applies to you then use it. There are stronger antioxidants, and better foods to take in an attempt to protect from certain conditions. However, there are certain circumstances when pumpkin seeds will do the job better than most other supplements, and if you can fit them into your regular diet then they will not only do you 'no harm', as they say, but will do you a great deal of good. Look for organic pumpkin seeds or pumpkin seed oil at your local health food store.


--
Buy Pumpkin seeds and oil at Vitanet, LLC &reg


(https://vitanetonline.com:443/forums/Index.cfm?CFApp=1&Message_ID=1593)
---
Reduce Your Cholesterol With Natural Vitamins



Date: July 12, 2007 08:58 AM
Author:
Darrell Miller (dm@vitanetonline.com)
Subject: Reduce Your Cholesterol With Natural Vitamins


Thanks to the excellent efforts of health education organizations like the American Heart Association, we've learned a lot about cholesterol and how it affects our health.

We know: high cholesterol levels increase our risk for heart attacks and strokes: lowering our cholesterol levels will reduce this risk and keep our hearts and blood vessels healthy; and that diet, weight loss, and exercise will all help us in our quest to lower our cholesterol levels. We also know at times, despite these good efforts, some people's cholesterol levels are still too high.

Prescription drugs to lower cholesterol are now available and they are heavily advertised by the pharmaceutical companies that make them. What the commercials neglect to say is these medications, collectively called statin drugs, have some serious side effects. Statin drugs can cause elevations in liver enzymes, an indication of liver irritation. They are associated with myopathy, a painful disorder of muscle inflammation and muscle degeneration. Ironically, statin drugs significantly reduce CoQ10 levels in the body, a deficit that can lead to heart disease.

Statin drugs have also been linked to a rare and at times, fatal condition called rhabdomyolysis. Because of this alarming link, the makers of cerivistatin, a popular stain drug, recalled this medication from the market on August 8, 2001. The Food and Drug Administration a greed with the recall and supported the decision.

Thankfully, there is a safe solution to the dangers of high cholesterol levels. A natural dietary supplement is now available that can lower cholesterol very effectively without any harmful side effects. Backed by many years of scientific research and clinical study, pantethine and plant sterols, also known as Phytosterols, are nature's answer to dangerous prescription cholesterol lowering medications.

To understand how pantethine and plant sterols work to lower cholesterol levels, we need to first review what we know about cholesterol and heart disease.

Q. What exactly is cholesterol?

A. Cholesterol is a soft, waxy, fat-like substance found in every cell of the body. We need cholesterol to help digest fats, strengthen cell membranes, insulate nerves, and make hormones. Cholesterol is made primarily in the liver but also by cells lining the small intestine and by individual cells in the body. While our body makes all of the cholesterol we actually need (about 1,000 milligrams a day), we also get additional cholesterol from foods we eat.

The highest source of cholesterol are egg yolks and organ meats such a liver and kidney. No plant-derived food contains cholesterol, not even peanut butter or avocado, even though these foods are high in fat. However, all foods from animal sources such as meats, poultry, fish, eggs, and dairy products contain cholesterol.

Q. How does cholesterol cause heart disease?

A. Although cholesterol serves many important functions in the body, too much cholesterol in the bloodstream can be dangerous. When blood cholesterol reaches high levels, it builds up on artery walls, increasing the risk of blood clots, heart attack, and stroke.

The heart is a muscle, and like all muscles, needs a constant supply of oxygen and nutrients. The bloodstream transports these nutrients to the heart through the coronary arteries. If the coronary arteries became narrowed or clogged by cholesterol and fat deposits (artherosclerosis) and cannot supply enough blood to the heart, the result is coronary heart disease (CHD). IF not enough oxygen-carrying blood reaches the heart muscle, a sharp, sudden chest pain (angina) may occur. If the blood supply to a portion of the heart is completely cut off by total blockage of a coronary artery, the result is a heart attack. This is most often caused from a blood clot forming on top of an already narrowed artery.

Q. What is LDL and HDL cholesterol?

A. Cholesterol and other fats can't dissolve in the blood and, therefore, can't travel on their own. They have to be transported to and from the cells by special carriers called lipoproteins. The two major lipoproteins are low density lipoproteins (LDL) and high density lipoproteins (HDL). LDL is most often referred to as the "bad" cholesterol whereas HDL is known as the "good" cholesterol.

LDLs carry cholesterol throughout the body to the cells. LDLs cause artherosclerosis by clogging up our arteries with the continual buildup of fat. HDL, on the other hand, prevents this fat buildup within arterial walls, by carrying it away from the arteries, to the liver where it is eventually processed and eliminated.

Q. What are triglycerides?

A. Triglycerides are fats used as fuel by the body and as an energy source for metabolism. Triglyceride levels fluctuate easily, changing after every meal. Increased levels are almost always a sign of too much carbohydrate and sugar intake. Triglycerides in high amounts make the blood more sluggish and less capable of transporting oxygen, particularly through the small blood vessels. High triglycerides, along with high LDL "bad" cholesterol, are considered strong and independent risk factors for cardiovascular disease, leading to a heart attack or stroke.

There are several medications physicians can prescribe for people with elevated triglyceride levels. Some of the most effective (as well as the most harmful) are the statins. The powerful, all-natural combination of pantethine and plant sterols can safely and, just as effectively, lower both triglycerides and LDL "bad" cholesterol and increase HDL "good" cholesterol.

Q. What is pantethine and how does it lower cholesterol?

A. Pantethine, a form of pantothenic acid (also known as vitamin B5) is found in foods such as liver, salmon, and yeast. Pantethine lowers cholesterol by blocking its production.

Cholesterol synthesis, or the production of cholesterol in the human body, is an incredibly complex process. It involves many biochemical reactions and enzymes activity requiring several steps.

Studies have shown that pantethine inhibits several of these enzymes and coenzymes. It blocks the activity of one coenzyme involved in cholesterol synthesis, HMG-CoA, by about 50%. This results in significantly lower cholesterol production. But, that's not all. To compensate for the lowered cholesterol production, the liver pulls LDL out of the bloodstream. The end results? Studies have shown that on average, pantethine can lower total cholesterol levels by 16%, LDL cholesterol levels by 14%, serum triglycerides by 38%, and can raise HDL cholesterol by 10%.

Q. What are plant sterols and how do they lower cholesterol levels?

A. Plant sterols are the fats of plants. They are found in nuts, vegetable oils, corn, and rice. Plant sterols are structurally similar to cholesterol and are able to act as a stand-in for cholesterol and block its absorption.

The liver receives about 800 mg of cholesterol every day from intestinal absorption. Cholesterol is absorbed from the intestines through receptor sites – special channels that are shaped exactly like cholesterol molecules. The cholesterol enters these channels and is then absorbed into the bloodstream. Because plant sterols look like cholesterol, they fit perfectly into these channels. The cholesterol, being blocked from absorption, remains in our intestines where it is eventually excreted.

If we eat enough plant sterols, the amount of cholesterol transported from the intestinal tract to the liver is greatly reduced. And, just like pantethine's effect on the liver, this cholesterol reduction causes the liver to pull LDL cholesterol out of the blood, reducing both total and LDL cholesterol levels.

Q. Can't we get the benefit of plant sterols and pantethine just by eating those foods that contain them?

A. These amounts of plant sterol and pantethine found in food just aren't enough to have much of an effect on our health. In order to lower cholesterol levels, we need to take a concentrated combination of pantethine and plant sterols in just the right ratio.

Plant sterols are bound in fibers in the plants. Even if we ate lots of raw fruits and vegetables, we wouldn't be getting many of these beneficial plant fats. There are also several forms of plant sterols. Some ratios of these plant sterols are more beneficial than others. On the average, we eat 160 to 360 mg of plant sterols a day.

While pantethine is found in several food sources, it is difficult to get beneficial amounts from our food. There are about 12 mg of pantethine in 3 ounces of brewer's yeast and 8 mg in an average serving of liver.

Q. How much pantethine and plant sterol combination should I take?

A. Many studies have examined the effects of pantethine and plant sterols on cholesterol levels resulting in the determination of the most effective amounts to take of these heart healthy nutrients.

Manufacturers of high quality nutritional supplements offer pantethine combined with plant sterols in the most beneficial ratio as determined by the research. The best results are obtained by taking a combination of 400 mg of plant sterols and 200 mg of pantethine three times a day.

Q. Should only people with actual heart disease or those with high cholesterol levels be concerned about cholesterol?

A. No, recent studies have shown that cholesterol lowering in people without heart disease greatly reduces their risk for ever developing CHD, including heart attacks and artherosclerosis. This is true for those with high cholesterol levels and for those with average cholesterol levels.

Most physicians would never consider prescribing statin drugs to people without actual heart disease or high cholesterol levels because of the many health risks of the drugs. But the combination of pantethine and plant sterols can naturally and very effectively help those people with heart disease, high cholesterol levels, high triglyceride levels (or all three!) as well as those of us just wanting added "health insurance" for our hearts.

Q. Are pantethine and plant sterols safe?

A. Yes, both pantethine and plant sterols are very safe. Some people may experience some mild stomach upset when they first take pantethine. Taking the combination of pantethine and plant sterols with meals generally solves this problem.

Conclusion

Americans have listened, learned, and most importantly, taken to heart the vast and vital information on the need to keep our cholesterol levels under control. The result? More and more Americans are lucky enough to die of old age. The Centers for Disease Control recently released a report stating that the average American life expectancy has reached a new high of 76.9 years, thanks in no small measure to fewer people who are dying from heart disease,

The authors of this report stated that we could push our life expectancy even higher. We can attain healthy, old age by eating right, exercising regularly, and taking other simple steps to promote good health and prevent serious illness and heart disease. Taking the all-natural combination of pantethine and plant sterols is one simple, yet powerful step, to keep our hearts and blood vessels healthy for a long, long time.



--
Vitamins



(https://vitanetonline.com:443/forums/Index.cfm?CFApp=1&Message_ID=1585)
---
Complete Liver Cleanse



Date: April 19, 2007 04:17 PM
Author:
Darrell Miller (dm@vitanetonline.com)
Subject: Complete Liver Cleanse

Complete Liver Cleanse
Technical Data Sheet
DESCRIPTION:
The liver performs over 500 functions, including metabolizing carbohydrates and proteins, synthesizing and storing vitamins, and regulating hormones – naming just a few. To do this job, the liver is also required to be exposed to potentially harmful toxins and chemicals, every day.
One way to support the liver is through periodic supplementation with the proper balance of herbal ingredients, Phytosterols, and fiber. Complete Liver Cleanse is a convenient, multi-ingredient formula that supports overall liver health and detoxification.
Complete Liver Cleanse:
Includes ingredients for various aspects of liver and gallbladder support:
-Herbal ingredients that support liver and gallbladder health
-Detoxifying ingredients that keep bound toxins from being reabsorbed
-Phytosterols to block cholesterol absorption in the intestines
-Fiber that moves cholesterol and toxins out of the body
-Oat beta-glucan fiber with up to 4 times higher viscosity than other beta-glucan
Fibers
-Simple, two week liver cleanse program
FORMULA:
Each 3 capsules contain:
Calcium (as calcium D-glucarate) 13 mg
Proprietary PuraFiber Blend: 1 mg
Viscofiber Oat B-Gucan Concentrate, Phytosterols
(beta sitosterol, campesterol, stigmasterol, brassicasterol,
and other plant sterols), and glucomannan
Milk Thistle (Silybum marianum) Fruit Phytosome 220 mg
One part Milk Thistle Extract, standardized to contain 80%
Silymarin bound to two parts phosphatidylcholine (soy) using
a patented process
Burdock (Arctium lappa) Root Extract 4:1 100 mg
Calcium D-Glucarate 100 mg
Boldo (Peumus boldus) Leaf Extract 2:1 75 mg
Turmeric (Curcuma longa) Rhizome Extract 50 mg
Standardized to contain 90% curcuminoids
Dandelion (Taraxacum offinale) Root Extract 4:1 50 mg
Artichoke (Cynara scolymus) Leaf Extract 30 mg
Standardized to contain 13-18% caffeylquinic
Acids calculated as chlorogenic acid
Contains no: sugar, salt, yeast, wheat, dairy products, artificial coloring, artificial flavoring, ingredients of animal origin, or preservatives. This product contains natural ingredients; color variations are normal.
Other ingredients: See label for most current information
Viscofiber is a registered trademark of Cebena Bioproducts, Inc. The use and composition of the Viscofiber proprietary formula is protected by patients and patent applications filed in the U.S., Canada and internationally.
This product contains calcium D-glucarate, the use of which is licensed from Applied Food Sciences, LLC, and protected by U.S. patent 4,845,123.
HOW DOES IT WORK?
The Liver
Every day, the liver must process an almost unbelievable amount of blood – at a rate of three pints every minute. All the while, the liver performs over 500 physiologic functions, including protein and glucose synthesis, carbohydrate metabolism, vitamin and mineral storage, synthesis of clotting factors, urea formation, metabolism of medications, and the production of bile. The liver also assists in hormonal regulation, blood glucose control, and other regulatory functions.
Harmful substances that have been neutralized by the liver are carried to the intestines and kidneys for excretion. They are transported by bile, a greenish, watery solution that is synthesized, and continuously being excreted, by the liver. Stored in the gallbladder, a small sac cupped in the under surface of the liver, bile is also required for the digestion of dietary fats. However, in the case of toxins, bile is primarily an early transporter of the toxic compounds to the intestines, where they can be bound to fiber that helps transport them out of the body. Environmental toxins, including lipid (fat) soluble toxins, are broken into water-soluble components by bile to be excreted through the kidneys or colon.
Liver Detoxification
Detoxification refers to the process of excreting potentially harmful compounds that are both generated by the body and acquired through exposure to the environment. In the body, toxins are generated as by-products of cellular metabolic processes. Examples include dead and digested bacteria, hydrogen peroxide, cellular debris, and carbon dioxide.
The Environmental Protection Agency has determined that the amount of environmental toxins in the air, groundwater, and soil has increased significantly in the last 40 years. In fact, the use of pesticides has doubled every ten years since 1945. Americans are increasingly exposed to heavy metals, pesticides, fossil fuel emissions, sulfur oxides, hydrocarbons, and other harmful chemicals. The Environmental Protection Agency reports that traces of toxic chemicals can now be found in nearly every American.
Herbal Liver Support
One of the major components in Complete Liver Cleanse is its milk thistle extract, standardized to contain 80% silymarin, the plant's most bioactive compound. Milk Thistle provides support, at a cellular level, for healthy liver function. A patented delivery system, known as the Phytosome process, provides superior absorption of the milk thistle extract.
Silymarin, a key compound found in milk thistle, is a mixture of flavonoids with a long history of liver support. Silymarin supports the health of Kupffer cells, specialized liver cells responsible for removing bacteria, old blood cells, and other foreign matter from the liver's blood supply. Silymarin scavenges free radicals (superoxide anion radical and nitric oxide) produced by activated Kupffer cells, supports healthy leukotriene levels, and supports glutathione production that is used in detoxification.
Silymarin also supports the health of hepatocytes, highly versatile liver cells with unique physiologic functions. Studies of silymarin have demonstrated that it supports the health of the hepatocyte outer membrane, which is crucial to the liver's detoxification processes. Silymarin also supports the healthy regenerative ability of the liver through support of protein synthesis in the hepatocytes.
Phytosome Process
A special, patented proves known as Phytosome enhances the absorption of milk thistle in Complete Liver Cleanse. The Phytosome process pairs herbal ingredients with phosphatidylcholine molecules. Phosphatidylcholine is a naturally occurring substance found in soybeans, egg yolks, and some vegetables. In the body, phosphatidylcholine is an important building block of cell membranes.
When milk thistle (or other herbs) are bound with phosphatidylcholine, the phosphatidylcholine molecule facilitates absorption through the intestines into the bloodstream. Research has shown increased blood and serum levels for phytosome herbs in comparison to the individual herb alone.
To test whether binding an herb with phosphatidylcholine increased its bioavailability, researchers gave volunteers identical amounts of either milk thistle alone, or milk thistle phytosome. The researchers then took blood sample from the participants and measured the level of silybin (a key compound in milk thistle). The measurements showed that silybin levels in participants taking the phytosome form of milk thistle were higher, and that silybin was detected for a longer time, than those who took milk thistle without the phytosome delivery system.
Other Herbal Liver Supportive Ingredients
Herbal extracts are often at their best when they are working synergistically – that is, when different constituents of each plant work together and support each other. Complete Liver Cleanse contains a variety of herbal extracts that have noted benefits for supporting the body's healthy bile flow and free-radical scavenging effects. These ingredients provide a wide spectrum of liver supportive benefits.
For instance, dandelion root extract supports healthy bile flow from the gallbladder.
Burdock Root:
Burdock is originally native to Europe and Asia, but was introduced to North America, probably during colonial times. The plant is commonly found in the northern United States, and is very recognizable, with large, heart-shaped leaves. It has a long history of traditional use for gastrointestinal support.
Burdock root (Arctium lappa) supports the natural physiologic processes of organs involved in detoxification and elimination: notably, the liver, kidneys, and intestines.
Boldo:
Bolodo (pemus boldus) is a small evergreen native to South America, but naturalized to southern Europe. The leaves are considered the health supportive part of the plant. This herb has a long history of use in Chile, and became known in Western countries in the late 19th century.
In scientific studies, boldo appears to have strong free-radical scavenging ability, mostly attributed to the catechin and flavonoids content of its leaves. In a clinical study, boldo also appears to relax smooth muscle and support intestinal transit time.
Artichoke Leaf extract specifically supports healthy bile production in the liver and healthy gastrointestinal function in general. Research into artichoke's gastrointestinal supportive properties has included at least three clinical trials. Artichoke's role in supporting healthy cholesterol levels within normal limits has also been investigated.
Turmeric:
Turmeric (Curcuma longa) is a perennial shrub native to southern Asia with a long history as both a food ingredient and for health support.
More recently, turmeric has been investigated for its support of healthy bile secretion, and pancreatic and gastric function.
In a scientific study, dietary curcuminoids derived from turmeric supported healthy lipid metabolism and cholesterol levels already within normal limits.
Curcumin has also been shown in scientific studies to enhance the activity of glutathione S-transferase - an enzyme responsible for linking glutathione (one of the body's natural antioxidants) with toxins to help remove them from the body. In this way, it provides additional support for healthy liver function.
Detoxification
Calcium d-glucarate:
The process of detoxification is the breakdown and excretion of substances that are no longer needed or may be harmful to the body. One of the ways in which the body excretes hormones and toxins is by binding them to glucuronic acid in the liver, and then excreting this compound in the bile.
However, this process can be disrupted by B-glucuronidase, an enzyme that is produced by intestinal bacteria. This enzyme has the ability to break (uncouple) the chemical bond established by glucuronic acid. This action releases the bound toxins, which are then reabsorbed into the body instead of being excreted.
Calcium D-Glucarate is the calcium salt of d-glucaric acid. It is found in both the human body, and in some plant sources, including broccoli and oranges.
Calcium d0glucarate enhances the body's detoxification systems by inhibiting the actions of beta-glucuronidase. This helps decrease the portion of active compounds that could be hazardous to the body.
Phytosterols
Cholesterol is a waxy, fat-like substance that is vital to fat digestion, cell structure, nerve insulation and hormone production. Cholesterol comes from two sources: dietary or "exogenous" cholesterol absorbed in the intestine, and "endogenous" cholesterol formed mostly by the liver and stored in the gallbladder.
Cholesterol occurs in two forms known as lipoproteins. Lipoproteins act as transports that carry fat s to and from the cells.
High-density lipoprotein (HDL) carries low lipid density cholesterol (LDL) away from arterial walls and returns it to the bloodstream. LDL then travels back to the liver, which processes and eliminates it. While high levels of HDL cholesterol is desirable, high amounts of LDL cholesterol is not supportive of optimal health.
LDL-cholesterol is both synthesized in the body, or absorbed into the bloodstream through receptor sites in the intestines. Think of these receptors as "parking spaces" for cholesterol. As it happens, the liver can receive up to 500 mg per day of cholesterol from intestinal absorption. (It can also produce as much as 1000 mg per day).
One way to help reduce the absorption of LDL cholesterol molecules it to occupy their "parking places" in the intestines. Phytosterols in Liver Cleanse are essentially the "fat" of plants. They're found in nuts, corn and rice and are some of the "good" fats associated with the benefits of olive oil, flaxseed oil and other healthy oils.
The structure of Phytosterols is so similar to cholesterol that they fit perfectly in the specially-shaped intestinal parking spaces that LDL-cholesterol would normally occupy.
Taken with, or just before meals, Phytosterols block the cholesterol receptor sites so that cholesterol is excreted from the body rather than absorbed. Phytosterols also have the additional role of helping promote healthy bile salt excretion in the intestines.
The phytosterol blend in Complete Liver Cleanse can help minimize the absorption of cholesterol from high-protein food sources, help retain healthy cholesterol levels that are within normal limits, and move bile sat through the digestive system.
Fiber and detoxification
Fiber plays a key role in the removal and excretion of intestinal toxins in detoxification. Only fibers that can effectively bind toxins will be successful in eliminating these harmful substances. Due to the unique benefits of individual fibers, the best binding, removal, and elimination effects are noted when combining different fiber types. Complete Liver Cleanse contains a combination of oat beta-glucan and konjac fiber that has been shown in scientific studies to bind to bile salts.
Dietary fibers are complex mixtures of cellulose, hemicellulose, pectin, mucilage, and gums, which are resistant to digestive fluids or enzymes – that is, they aren't absorbed into the bloodstream. So, while fiber itself doesn't necessarily provide nutrients, it does promote laxation and modulate gastric and intestinal physiology. Intestinal flora that normally reside within the colon utilize fiber as a medium for microbial fermentation, resulting in the synthesis of the vitamins, vitamin K and biotin, and the formation of short chain fatty acids, or SCFA.
SCFA have a simple, but important job: to be absorbed by the colon mucosa, increasing fecal matter bulk and providing energy. Fiber has been demonstrated in numerous clinical studies to provide support of gastrointestinal, cardiovascular, immune, and endocrine function health.
Complete Liver Cleanse also features two unique fibers to promote detoxification – konjac and oat beta-glucan.
Konjac:
Konjac, (Amorphophallus Konjac) is a tuber native to Asia, rich in glucomannan polysaccharide. This viscous material is made into a jelly, noodles and other foods. It has been used in Japan for at least a thousand years.
As a fiber, konjac has shown positive results maintaining healthy cholesterol levels within normal limits in clinical studies. This beneficial effect is due to konjac's ability to boost excretion of bile acid.
Oat beta-glucan:
Oat beta-glucan has been a widely studied fiber source for supporting healthy cholesterol levels within normal limits.
In a randomized clinical study, oat beta-glucan showed support of healthy HDL/LDL ratios already within normal limits in individuals over a three week trial.
Closely linked to cholesterol, oat beta-glucan has also been studied for its support of healthy bile excretion.
Fiber has benefits beyond maintaining healthy cholesterol levels already within normal limits. It also contributes to healthy blood sugar levels already within normal limits. In a double-blind, clinical study, the oat beta-glucan fiber used in Liver Cleanse was shown to have 4 times higher viscosity than another high concentrate beta-glucan fiber.
Viscosity – the resistance to flow – is an important factor in beta-glucan, and all fiber. Water, for instance, would have a low viscosity, because it provides very little resistance to movement. Fiber, on the other hand, should have a higher viscosity in order to maximize its transit time through the GI tract, providing a gentle "scrubbing" on the intestinal walls. Therefore, the higher the viscosity, the greater the potential benefit.
RECOMMENDATIONS:
Three capsules in the morning and three capsules at bedtime for 14 days.
LABEL PRECAUTION:
Warnings: Do not use if you know or suspect you have an obstructed bile duct or problematic gallstones. If pregnant, nursing or taking prescription drugs, consult your healthcare practitioner prior to use. Keep out of reach of children.


--
Buy Liver Cleanse Supplements at Vitanet


(https://vitanetonline.com:443/forums/Index.cfm?CFApp=1&Message_ID=1517)
---
EpiCore Benefits



Date: April 09, 2007 05:02 PM
Author:
Darrell Miller (dm@vitanetonline.com)
Subject: EpiCore Benefits

EpiCor® is a unique and novel dietary supplement used for support of immune health, with a fascinating history of discovery. In 1943, a company in Cedar Rapids, Iowa called Diamond V Mills, Inc. began manufacturing and selling a fermentation product from the yeast Saccharomyces cerevisiae, the same yeast used in bread and beer making. The product was and still is used as an additive for animal feed to help improve digestion as well as overall health in animals. It has been on the market for over 60 years.
Interestingly, when the company became self-insured, they became aware of unusually low rates of illness in employees that worked in the manufacturing plant for this animal product. This led to very low increases in their insurance premiums over the years compared to other companies, saving them quite a lot of money. Hence they began to investigate what might be the cause of the "healthfulness" of the employees at the fermentation plant. This investigation and subsequent research studies led to the formation of a new company called Embria Health Sciences, which now produces EpiCor® as a supplement for humans to support immune system health.1 Doctor's Best® is proud to now offer the benefits of EpiCor® to its customers.
Beneficial Support of the Immune System and Activation of Natural Killer (NK) Cells in vitro*
A comparison study was performed on blood from 10 fermentation plant workers compared to that from 10 age and gender matched controls. The fermentation plant workers had several immune cell parameters that appeared superior to the control group. These included decreased levels of CD8 cells resulting in significantly increased CD4 to CD8 ratios, significantly improved cytotoxic natural killer (NK) cell activity even though total NK cells were decreased in number, higher killing efficiency of NK cells, significantly increased levels of secretory IgA, increased numbers of EpiCor™ specific antibodies, higher levels of red blood cell intracellular glutathione, and significantly lower levels of immune complexes. These results represent benefits on various cellular players of both the specific and innate parts of the immune system.1,3,4
NK cells are one of the first lines of defense used by the immune system. An in vitro study performed on human cells showed that NK cells were activated after incubation with EpiCor®, as evaluated by expression of the CD69 activation marker. The CD25 marker (IL-2 receptor) was also induced in the NK cells, although to a lesser degree.1,2 B cell activation was also noted through increased expression of CD80 and CD86 markers.2 Immediate increases in calcium levels were evident in peripheral blood mononuclear cells after exposure to EpiCor®, suggesting increased activation through calcium regulation.2
High Metabolite Immunogen*: Nutrient Make-up
Production of EpiCor® utilizes the common and harmless bakers or brewers yeast Saccharomyces cerevisiae in a patented process called MetaGen4™, a multi-stage fermentation and drying process. It differs from other yeast products in that it contains both the yeast itself as well as the metabolites or "nutrilites" formed by the fermentation process, which are present in the media.1 Together the media containing the metabolites and the yeast are dried to form EpiCor®. Analysis of EpiCor® reveals that it contains a mixture of natural polyphenols, Phytosterols, beta-glucans, mannan oligosaccharides, fiber, trace amounts of B vitamins and minerals, as well as a host of other nutritional compounds.1,2
Beneficial Antioxidant Activity*
EpiCor® was tested for antioxidant activity in an in vitro assay called the Oxygen Radical Absorbance Capacity assay (ORAC). In this assay, EpiCor® was shown to have a total ORAC antioxidant level of 610 micromol TE (tocopherol (vitamin E) equivalents) units (ORAC units) per gram dry weight, which soared above other high antioxidant level foods such as cranberries (93 ORAC units per gram dry weight) and blueberries (62 ORAC units per gram dry weight).1,3,5
In another study, freshly isolated human neutrophils were treated with EpiCor® followed by the free radical generator hydrogen peroxide. Cells were treated with a dye that fluoresces when attacked by free radicals. Those cells treated with EpiCor® showed decreased fluorescence intensity compared to control cells not treated with EpiCor®, verifying antioxidant activity in vitro.2
Safety
Numerous safety tests have been conducted on EpiCor®, revealing an extremely safe profile. Animal studies performed by a leading toxicology laboratory showed no indication of any toxic effects of EpiCor®. An acute oral toxicity study on 20 rats showed that the product was safe when given to rats at a single oral dose of 2000 milligrams per kilogram of body weight (equivalent to a human ingesting 280 capsules at once). After 2 weeks the rats showed no clinical symptoms, no deaths, no abnormalities in body weight, and no gross pathological changes. The same safety results were found in a subchronic toxicity study where rats were given up to 1500 milligrams daily for 90 days (equivalent to a human ingesting up to 210 capsules daily for 1.5 years). Again, absolutely no signs or symptoms of toxicity were noted in these animals.1,3
In addition, a standard bacterial reverse mutagenicity test (AMES test) as well as a mammalian cell mutation assay using mouse lymphoma cells revealed no evidence of any increase in mutation rates after exposure to EpiCor®. EpiCor® also showed no evidence of mitogenicity (inducing increased cell division) in a human lymphocyte proliferation assay. This suggests that EpiCor® does not cause over-reactivity of cells1,3.
The effect of EpiCor® on specific liver enzymes CYP1A2 and CYP3A4 (enzymes involved in metabolizing certain drugs and other compounds) was assessed. Immortalized hepatocytes (liver cells) were treated with various concentrations of EpiCor® and compared to both positive and negative controls. EpiCor® did not increase the expression or activity of the liver enzymes, suggesting that it may not affect the metabolism of other substances or medications metabolized by these enzymes if they are taken simultaneously. It also did not appear to be toxic to the cells as measured by lactate dehydrogenase assays and microscopic analysis.1
Lastly, EpiCor® was tested for safety in humans in an open label study on 15 adult men and women given a single 500 milligram dose for 30 days. On various days throughout the study vital signs were monitored, and blood and urine samples were analyzed. No clinically relevant abnormal effects on the participants were found1.
EpiCor® also currently has received self-affirmed Generally Regarded as Safe (GRAS) status by an expert panel that included eminent toxicologists1.
EpiCor® is a novel compound with an incredibly unique composition that has been shown to enhance immune system function.*
Suggested Adult Use: Take one capsule daily with or without food.
*This statement has not been evaluated by the Food and Drug Administration. This product is not intended to diagnose, treat, cure, or prevent any disease.
Scientific References
1. Embria Health Sciences
2. Hart et al. A new Saccharomyces cerevisiae based product has anti-inflammatory effects while specifically activating human NK and B lymphocyte subsets. Unpublished study, personal communication.
3. Schauss AG, Jensen G, Vojdani A, Financsek I. After decades of ingestion by farm animals, the discovery of a yeast fermentate with unexpected significant immune modulatory activity when consumed by humans. [abstract] Journal of the American College of Nutrition, 2006; 25(5): 465.
4. Schauss AG, Vodjani A. Discovery of an edible fermentation product with unusual immune enhancing properties in humans. [abstract] FASEB J, 2006; 20(4):A143.
5. Wu X, Beecher GR, Holden JM, Haytowitz DB, Gebhardt SE, Prior RL. Lipophilic and hydrophilic antioxidant capacities of common foods in the United States. J Agric Food Chem 2004 Jun 16;52(12):4026-3


--
Buy EpiCore 500mg at Vitanet


(https://vitanetonline.com:443/forums/Index.cfm?CFApp=1&Message_ID=1508)
---
Enjoy Some Nuts Every Day



Date: November 03, 2006 04:00 PM
Author:
Darrell Miller (dm@vitanetonline.com)
Subject: Enjoy Some Nuts Every Day

Although high in fat, nuts contain oils that reduce the risk of coronary heart disease. Nuts also contain potentially cardio protective components including Phytosterols, tocopherols and squalene. Walnuts, almonds, pecans, Brazil nuts and macadamia nuts were all found to be good sources of these compounds. Diets that included one or two servings of macadamia nuts a day have been shown in studies done in Brisbane Australia and Honolulu Hawaii to improve blood lipid profiles as effectively as low-fat, complex carbohydrate diets. Furthermore, scientists at the Harvard School of Public Health found that eating nuts and peanut butter reduced the risk of type II diabetes in women. The researchers suggest that nuts might replace refined grain products, and red or processed meats as a way to limit caloric intake.
The Lowly Goober Gets New Respect
Americans eat more peanuts and peanut butter than all other nuts combined. A Pennsylvania State University study of 13,000 men, women and children revealed that peanut eaters have higher intakes of several hard-to-get nutrients compared to those who did not consume peanuts. Peanut butter and peanut eaters have increased levels of vitamin A, vitamin E, folate, Calcium, magnesium, zinc, iron and phytonutrients resveratrol, beta sitosterol and p-courmaric acid. What's more, peanut eaters also had leaner bodies than non peanut eaters. This study helps to dispel the myth that higher-fat foods automatically lead to weight gain.
The peanut Butter Diet evolved from studies such as this that showed the benefits of eating peanuts and peanut butter, particularly their high satiety factor. In one small study, ten health workers aged fifty-plus, consumed 1500 calories healthy and moderate fat (35%) diet that included two tablespoons of peanut butter eaten twice a day. The woman had at least one cardiovascular risk factor – high blood pressure, altered blood lipids or diabetes. Peanut butter was chosen because previous studies at Harvard/Brigham Women's hospital had shown that over an eighteen-month period, three times as many women stuck with a diet that included peanut butter or peanuts, because of a hunger curbing effects.
Peanuts contain about 2 grams of fiber per tablespoon and when spread on two slices of whole-wheat bread, deliver six grams of fiber. Peanut butter makes some yummy sauces. The barbecued ribs a group of scientists and I prepared during a recent weekend at the Culinary Institute of America Greystone in California's Napa Valley where the best I have ever eaten.
Tropical Oils
The term refers to coconut, palm kernel and palm oils. These oils contain a variety of fatty acids, but unlike olive, macadamia and peanut oils, which contain high levels of unsaturated fatty acids and are liquid at room temperature; tropical oils have high levels of saturated fats and are solid at room temperature. They are gaining popularity as food manufacturers push to replace hydrogenated oils that contain trans fats. The latest hoopla over coconut oil has been its inclusion in weight loss regimens. Two books featuring coconut products have hit bestseller lists. Moderate increase of tropical oils including coconut and palm appear to improve blood lipid profiles largely because of their high lauric acid content.
The health benefits of medium chain triglycerides (MCTs) such as caprylic and lauric have been known for some time. Lauric acid has been found to improve blood lipids and red palm oil is rich in antioxidants such as beta-carotene and tocotrienols, the vitamin E active constituent. However, there is concern among some experts that eating to many saturated fats, including the tropical oils used to make trans fat free margarine and shortening, can have deleterious effects on cardiovascular health.
In addition, there are differences in processing palm and palm kernel oils that make some choices unhealthy. According to Dr. Andrew Weil palm oil is a better choice than palm kernel oil because chemical solvents are needed to extract palm kernel oil while none are required to press the oil from palm fruit. Fractionation is used to process palm and palm kernel oil and eliminates many of their natural antioxidants, which makes them the least desirable of the tropical oils. It seems prudent to check ingredient labels for fractionated palm kernel oil and avoid it. Best of all, look for Now Organic Coconut Oil that has an impressive resume for boosting immunity. It also has a distinctive flavor to foods prepared with an eastern Indian theme.
(https://vitanetonline.com:443/forums/Index.cfm?CFApp=1&Message_ID=1417)
---
Omega man



Date: January 21, 2006 01:10 PM
Author:
Darrell Miller (dm@vitanetonline.com)
Subject: Omega man

Omega Man is the ideal essential fatty acid and plant phytochemical formula to support optimal health, life and vitality at any age. From the athletic pursuits of your early 20's to the health concerns of your 50's, 60's, and beyond, Omega Man is your answer. Let Omega Man unlock the door to a new, more vibrant, healthier you.
The Omega Man Formula

Organic Flaxseed Oil
Barlean's award-winning organic flaxseed oil makes up the base of this formula providing the richest and freshest source of essential omega-3 fatty acid essential for overall health and vitality.
Lignans
Omega Man contains high-in-lignan flaxseed particulate. Numerous studies have reported on the role of lignans in support of heart and hormonal health including the preservation of healthy prostate tissue. Lignans once abundant in a whole foods, plant based diet are now sparse in our modern-day diet making supplementation so important.
Styrian Pumpkin Seed Oil
Barlean's went to the edge of the earth to procure the seeds of a rare and unique pumpkin found only in the region of southeast Austria. It is reputed for its extraordinary and high levels of Phytosterols, important super vitamins that have been shown to speed exercise recovery, soothe painful joints, and increase vitality. Phytosterols are also important in the support of heart and prostate health.
Phospholipid Concentrates
Phospholipids are an important component of every single cell in your body. Phospholipid supplementation has been shown to promote heart, digestive, liver, immune and brain health. Omega Man delivers the ideal dosage of phospholipids for your good health.
Plant Phytosterol Complex
Phytosterols are all natural plant chemicals derived primarily from seed oils. Omega Man contains three important types of Phytosterols—Beta Sitosterol, Campesterol, and Stigmasterol. These powerhouses are important for the healthy support of the prostate, colon, and cardiovascular system. Phytosterols are also a favorite of high performance athletes.
Ingredients
Organic flaxseed oil, organic flaxseed particulate, styrian pumpkin seed oil, phospholipids concentrates, plant Phytosterols, rosemary/ascorbic acid blend. Free of Genetically Modified Organisms.


--
Buy Barlean's at Vitanet &reg


(https://vitanetonline.com:443/forums/Index.cfm?CFApp=1&Message_ID=1191)
---
Macadamia Nut Oil Fact Sheet



Date: December 07, 2005 10:41 AM
Author:
Darrell Miller (dm@vitanetonline.com)
Subject: Macadamia Nut Oil Fact Sheet

Macadamia Nut Oil Fact Sheet Neil E. Levin, CCN, DANLA 12/30/2004
LIKELY USERS: People following the Hampton's Diet; Those wanting the benefits of olive oil with a more neutral flavor; People deep fat frying wanting the healthiest oil at high temperatures;
KEY INGREDIENT(S): 100% pure Macadamia Nut Oil, certified organic
MAIN PRODUCT FEATURES: Fat Compositon: 81% Monounsaturated, 3% Polyunsaturated, 16% Saturated Higher in healthy monounsaturated fats than any other oil, including olive oil; Macadamia Nut Oil has an ideal 1:1 ratio of Omega-3 vs. Omega-6 fats; A naturally high smoke point of 400-450 degrees makes this unrefined oil a versatile cooking oil. Trans Fatty Acids are much less likely to be created during cooking; Macadamia integrifolia is an unrefined, non-hybridized variety of Macadamia Nut (grown in Australia); Macadamia Nut oil is naturally high in vitamin E; Light, nutty, buttery flavor.
OTHER IMPORTANT ISSUES: Organically grown; Packed in a dark bottle that is not reactive with the oil at normal room temperature ranges
COMPLEMENTARY PRODUCTS: B-complex vitamins, garlic, fish oil, flax oil, olive oil, fiber, lecithin, plant sterols (Phytosterols) and sterolins, Vitamin E (mixed tocopherols and tocotrienols), nuts, policosanols, chromium, Vitamin C, pantethine (a form of Vitamin B-5)
Disclaimer: These statements have not been evaluated by the FDA. This product is not intended to diagnose, treat, cure or prevent any disease.


--
Vitanet &reg


(https://vitanetonline.com:443/forums/Index.cfm?CFApp=1&Message_ID=979)
---
Omega Man - For Men Interested in Optimal Health



Date: August 12, 2005 11:10 AM
Author:
Darrell Miller (dm@vitanetonline.com)
Subject: Omega Man - For Men Interested in Optimal Health

Omega Man
For Men Interested in Optimal Health, Vitality and Staying Young
Scientists have discovered the key that unlocks the door to a longer life, healthy weight, optimal athletic performance, and overall well-being. That key is composed of essential fats, called omega-3 fatty acids. You need these fats to balance the effects of the male hormone testosterone. Found in flax, pumpkin seeds, and other plants, omega-3 fats are essential to well-being, vitality, and optimal fitness; yet most men are deficient in the omega-3s.
The low-fat and nonfat fads of the 1980s and 1990s taught nutrition experts a lot about the importance of omega-3 fats. As food manufacturers created one nonfat product after another, a strange thing happened- men got fatter and heart disease rates jumped.
Since then, experts at research institutions including Harvard and the National Institutes of Health (NIH) have linked nonfat diets with depression, heart disease, weight gain, and poor physical performance.
We now know that all fats are not created equal. Although some fats are indeed bad for our health, other fats are essential to overall health, vitality, and well-being. Most men, however, over consume the wrong fats- those found in processed foods and animal products- and do not consume enough of the right fats. To make matters worse, the good omega-3s are dwindling from the food supply. Food processing has stripped this important fat from our foods, making supplementation necessary.
Thankfully, Omega Man from Barlean's Organic Oils, a new whole food concentrate for men, will help reduce the risk of some of the most deadly and common men's health problems. All men will benefit from Omega Man. Its blend of essential fats from flax, Styrian pumpkin seeds, and other sources complement one another, providing the optimal mix of the right types of fats, which promises to promote health and vitality no matter what your age.
From the athletic pursuits of your early twenties to the health concerns of your fifties and beyond, Omega Man is an important part of a man's healthy diet and will unlock the door to a new, more vibrant, healthier you.
Recently, we've begun to report on the importance of certain men's power foods and nutrients. By putting optimal amounts of these into men's diets, men can ensure greater health and longevity.
Super Health Blend
Omega Man's unique blend of flax, pumpkin and other fatty acid sources is an optimal formula for men's health and vitality.
Organic Flaxseed Oil
Barlean's award-winning organic omega-3 and lignan-rich flaxseed oil makes up the base of this formula and provides the richest and best-absorbed source of omega-3 fatty acids available. Other popular sources of omega-3 fatty acids, such as fish oil, may contain contaminants such as mercury and industrial chemicals. Barlean's flaxseed oil, on the other hand, comes from organic seeds grown in optimal conditions with no chemicals, pesticides, or other contaminants. You can feel safe knowing that all of Barlean's flaxseed oil products, including Omega Man, are pure and fresh. They help you promote optimal health without polluting your body.
Lignans
In addition to omega-3 fatty acids, Barlean's lignan-rich flax oil is one of the world's richest sources of lignans, important plant chemicals that act like hormones in the body. Lignans have been shown to bind to existing hormones in the body, bringing your hormones into the optimal balance needed for good health. Few men consume the amount of lignans needed to promote hormonal balance, making supplementation so important.
Lignans serve in the body to block two critical enzyme systems that serve to initiate prostate cancer and benign prostatic hyperplasia. The first is aromatase, an enzyme that converts testosterone to a powerful testosterone derivative that is five times more powerful than its precursor in promoting prostatic disease. The second is 5-alpha reductase, and enzyme that converts testosterone to estrogen. Despite popular belief, estrogen is much more powerful in provoking prostate disease than testosterone. In fact, the ratio of testosterone to estrogen begins to weigh in favor of estrogen in the aging male. As testosterone levels decline with age, estrogen levels appear to remain relatively stable. Compared to younger men, the ratio of estrogen to testosterone is up to 40 percent higher in older men.
Breakthrough research is implicating the imbalance between testosterone to estrogen as a primary cause of prostate disease. Flying in the face of past misconceptions, it would actually serve the aging male to increase testosterone at the expense of estrogen. It appears that this is exactly what lignans do in blocking the enzyme necessary for converting testosterone to estrogen. When the enzyme is blocked, testosterone is spared because it is not being converted to estrogen. In what you could visualize as a seesaw-like action, the ratio of testosterone to estrogen begins to move back in favor of testosterone.
The action of lignans in sparing testosterone may hold greater implications than the obvious. Lack or loss of sexual desire in men and women is oftentimes associated with low testosterone levels. By preserving testosterone, many men and women may be able to retain or regain their sexual vigor. In fact, agents that block the conversion of testosterone to estrogen have been showing to increase testosterone levels by as much as 10 percent. (Speaking of sexuality, the surgical treatment of choice for prostatic disease (prostectomy) is the leading cause of impotency in men over 50. This fact alone should be powerful motivation for men of all ages to consider a supplemental regime to include lignans to lower the incidence of prostate cancer and benign prostatic hypertrophy.)
The full significance of a "high-in-lignan" diet may be realized by the fact that lignans have been found isolated within prostatic fluids. Analytical work performed at a prominent cancer research center has indicated that the level of lignan in expressed prostatic fluid can be remarkable high, suggesting that it could well exercise a physiologic role within the gland. The glandular cells are certainly bathed in prostatic secretion for some considerable period, during which they could well influence cell biology. It has been established that the higher the intake of dietary lignans, the higher the physiologic lignan concentration in urine, blood plasma and prostatic secretions. The inference here is that the more dietary lignans that are ingested the more protection is offered in bathing the prostate gland in fluids high in protective lignans.
Styrian Pumpkin Seed Oil
Barlean's went to the edge of the earth to procure the seeds of a rare and unique pumpkin found only in the region of southeast Austria. It is reputed for its extraordinary wealth of vitamins A, C, E, and K and high levels of Phytosterols, all important for reducing risk of enlarged prostate and in the fight again cancer and heart disease.
Phospholipid Concentrate
Nearly every part of your body, from your internal organs to your cell membranes to your brain, contains phospholipids. Phospholipid supplementation has been shown to promote heart, digestive, liver, and brain health. Omega Man contains the optimal amounts of phospholipids for your health.
Plant Phytosterol Complex
Omega man is a rich source of the plant Phytosterols betasitosterol, campesterol, and stigmasterol. If men have not begun to put Phytosterols into their diet, then they're missing out on an important natural food constituent that offers protection against toe most common cancers, that is an excellent remedy for enlarges prostate, and lowers cholesterol. Phytosterols are used widely in Europe to treat enlarge prostate (benign prostatic hyperplasia) and are known to lower the risk of cardiovascular disease by interfering with cholesterol absorption. Omega Man contains an optimal blend.


--
Vitanet &reg


(https://vitanetonline.com:443/forums/Index.cfm?CFApp=1&Message_ID=730)
---
CHOLESTEROL RESCUE - Maintain Your Cholesterol Wellness



Date: June 29, 2005 01:48 PM
Author:
Darrell Miller (dm@vitanetonline.com)
Subject: CHOLESTEROL RESCUE - Maintain Your Cholesterol Wellness

You live in a fat-drenched, fast food world, propped up by diets loaded with processed foods that stimulate your body to create excess bad cholesterol – or low-density lipoproteins (LDL). Your busy life is full of stress, and devoid of time for proper exercise. There are three ways to deal with cholesterol in the body, but a seemingly infinite number of lifestyle and hereditary elements that affect LDL levels. Is it any wonder you find yourself in danger of developing unwanted cholesterol levels? Source Naturals is devoted to helping you. So we developed CHOLESTEROL RESCUE as a comprehensive solution to help you keep cholesterol levels in the normal range. CHOLESTEROL RESCUE uses only natural ingredients, clinically researched to effectively maintain healthy cholesterol levels. It is scientifically formulated with the triple action of three ingredients that target the ways you can deal with your cholesterol concerns; combining the naturally occurring polymethoxylated flavone (PMF) and tocotrienol action of Sytrinol™ with the action of plant sterols. Research suggests that daily consumption of 800 mg of plant sterols, taken with food in two divided doses as part of a diet low in saturated fat and cholesterol, may reduce the risk of coronary heart disease. Source Naturals offers CHOLESTEROL RESCUE as part of our ongoing commitment to providing you with high quality natural supplements to support your healthy lifestyle.
Cholesterol & Your Body
On average, humans ingest approximately 300mg of cholesterol per day. Though an important part of a healthy body, a high level of cholesterol in the blood might be out of the normal range. Cholesterol is transported in your system by lipoproteins. There are two kinds of lipoproteins in your body, but the low-density lipoproteins, or LDL, are the major factors in developing unwanted cholesterol levels. If there are high levels of LDL circulating in your bloodstream, it can undergo oxidation by free radicals in the artery walls, which can then become trapped as imbalanced deposits. These deposits can build up, reducing critical blood-flow. CHOLESTEROL RESCUE has been specially developed to reduce LDL levels using two different methods: inhibiting the synthesis of cholesterol in the liver, and reducing the absorption of dietary cholesterol.
The Plant Sterol Effect
Sterols are an essential component of the cell membrane, and are produced by both plants and humans. While the most common sterol produced in humans is cholesterol, plants produce Phytosterols, or plant sterols. Using a complex compound of plant sterols similar to cholesterol with only slight molecular differences, CHOLESTEROL RESCUE has been formulated to balance the amount of dietary cholesterol your body absorbs.
Plant sterols have long been known to inhibit the uptake of both dietary and bile-produced cholesterol in the intestines. The most plausible theory behind this is that, because of the similarity between plant sterols and cholesterol, the body cannot properly distinguish between the two during the absorption process, thereby displacing the uptake of cholesterol into your system. Research suggests that daily consumption of 800mg of plant sterols, taken with food in two divided doses as part of a diet low in saturated fat and cholesterol, may reduce the risk of coronary heart disease.
CHOLESTEROL RESCUE also contains SYTRINOL™, a proven natural alternative for maintaining cholesterol wellness. The patented blend of citrus polymethoxylated flavones (PMFs) and tocotrienols has been clinically shown to promote cardiovascular health by supporting normal cholesterol production by your liver, helping balance triglyceride production, and providing powerful antioxidant protection. The PMFs promote normal cholesterol levels by inhibiting both the production of cholesterol precursors, such as cholesteryl esters, and the activity of HMG CoA Reductase, an enzyme that synthesizes cholesterol in the liver. These PMFs can also balance the body's production of triglycerides by inhibiting your liver's triglyceride producing enzyme, diacylglycerol acetyltransferase. Tocotrienols help break down cholesterol building blocks, interfere with cholesterol production, and provide critical antioxidant protection. Because cholesterol becomes problematic when oxidized, the powerful antioxidant action of tocotrienols can help prevent the conditions that may affect your cardiovascular circulation.
Spearheading the Wellness Revolution in Cholesterol Defense
With so many ways to develop undesirable cholesterol levels in your body, you need to be proactive in maintaining your good health. In our on-going dedication to your wellness, and a commitment to delivering the benefits of our high quality supplements to the natural products marketplace, Source Naturals has produced a scientifically formulated blend of three effective ingredients in fighting unwanted cholesterol. Combining a comprehensive formula of allnatural components, clinically researched for promoting cardiovascular health, CHOLESTEROL RESCUE is available now at your local health food store.
References
Guthrie N, Kurowska EM. Anticancer and Cholesterol-lowering activities of citrus flavonoids. Handbook of Nutraceuticals and Functional Foods. (Wildman, R.E.C., ed), CRC Press, Boca Raton, FL. 2001. 113-126. Packer L, Weber SU, Rimbach G. Molecular aspects of alphatocotrienol antioxidant action on cell signaling. Symposium: Molecular Mechanisms of Protective Effects of Vitamin E in Atherosclerosis. American Society for Nutritional Sciences. 2001. 131:369S-373S. Hicks KB, Moreau RA. Phytosterols and phytostanols: functional food cholesterol busters. Food Technology. 2001. 55:63-67. Middleton Jr E, Kandaswami C, Theoharides TC. The effect of plant flavonoids on mammalian cells: implications for inflammation, heart disease, and cancer. Pharmacological Review. 2000. 52:673-751. Child P, Kuksis A. Critical role of ring structure in the differential uptake of cholesterol and plant sterols by membrane preparations in vitro. Journal of Lipid Research. 1983. 24: 1196-1209


--
Vitanet &reg


(https://vitanetonline.com:443/forums/Index.cfm?CFApp=1&Message_ID=530)
---
Echinacea



Date: June 24, 2005 01:07 PM
Author:
Darrell Miller (dm@vitanetonline.com)
Subject: Echinacea

ECHINACEA (Echinacea angustifolia)
Common Names: Black Sampson, Purple Coneflower, Rud beckia , Missouri Snakeroot, Red Sunflower
Plant Parts: roots, rhizome
Active Compounds: echinacoside, polysaccharides (echinacin), antibiotic polyacetylenes, betaine, caffeic acid glycosides, inulin, isobutyl amides, ess ential oil (humulene, caryophylene), isobutyl-alkylamines, resin, flavonoids (in leaves and stems), sesquiterpene esters (echinadiole, epoxy - echinadiole, echinax-anthole, and dihydor-xynardole). Pharmacology: Echinacea contains a variety of chemical compounds which have significant pharmacological functions. It has been the subject of hundreds of clinical and scientific studies which have primarily used an extract of the plant portion of the botanical. The rich content of polysaccharides and Phytosterols in echinacea are what make it a strong immune system stimulant. The sesquiterpene esters also have immunostimulatory effects. Glycoside echinacoside is found in the roots of the plant. Echinacin has also been found to possess anti-fungal and antibiotic properties. This component of echinacea also has cortisone-like actions which can help promote the healing of wounds and helps to control the inflammatory reactions of allergies.
Vitamin and Mineral Content: vitamins A, E, C, iron, iodine, copper, sulphur and potassium
Regulatory Status
US: None
UK: General Sales List
CANADA: Over-the-Counter drug status
FRANCE: None
GERMANY: Commission E approved as drug

Recommended Usage: Echinacea works best if it is taken right at the onset of an infection in substantial doses and then tapere d off. It can be used in higher quantities as a preventative during winter months when colds and flu are prevalent. If using it to maintain the immune system, periodic use is believed to be more effective than continual usage. Typically, one should use echinacea for seven to eight weeks on followed by one week off. Guaranteed potency echinacea is currently available in capsule form only. Safety: High doses can occasionally cause nausea and dizziness. Echinacea has not exhibited any observed toxicity even in high dosages. Anyone who is suffering from any type of kidney disorder should restrict taking echinacea to one week maximum. Very heavy use of echinacea may temporarily cause male infertility.


--
Vitanet &reg


(https://vitanetonline.com:443/forums/Index.cfm?CFApp=1&Message_ID=411)
---
Sytrinol - A Natural Solution for Addressing Cholesterol



Date: June 21, 2005 05:16 PM
Author:
Darrell Miller (dm@vitanetonline.com)
Subject: Sytrinol - A Natural Solution for Addressing Cholesterol

Sytrinol - A Natural Solution For Addressing Cholesterol
By Richard F. Staack, Ph.D., M.B.A.
Sytrinol™, a patented proprietary formula derived from natural citrus and palm fruit extracts, combines citrus polymethoxylated flavones (PMFs), palm tocotrienols and other proprietary constituents. This combination results in a synergistic effect for maintaining cholesterol levels in the normal range, including total cholesterol, LDL cholesterol, and triglyceride levels, as demonstrated by a long-term, three-phase clinical trial. This trial is extremely significant because it is a randomized, placebo-controlled, crossover design, one of only a few in the dietary supplement industry. Sytrinol has also been shown to maintain normal levels of high-density lipoproteins (HDL), the beneficial cholesterol. Additionally, Sytrinol is a powerful antioxidant with numerous heart health benefits and also plays a significant role in reducing cellular irritation.
What are polymethoxylated flavones?
Polymethoxylated flavones are a highly methoxylated sub-classification of citrus flavonoids. This process occurs naturally and results in a more biologically active molecule. This is especially true for tangeretin and nobiletin, two of the primary polymethoxylated flavones in Sytrinol. Tocotrienols, naturally occurring analogues of tocopherol (natural vitamin E), are the other proprietary ingredient in Sytrinol and are a group of minor dietary constituents that have been studied for their effect on heart health.
Sytrinol's Proven Benefits
Sytrinol is the result of over 12 years of research focusing on the relationship between polymethoxylated flavonoids, tocotrienols, and cardiovascular health. Sytrinol?s benefits have been shown in vitro, in vivo, and in multiple clinical studies. In these studies, subjects consumed 150 mg of Sytrinol twice per day (300 mg/day) and were instructed to keep the same dietary habits and maintain their caloric intake. Fasting blood samples were drawn at study onset, and at 4-weeks, 8-weeks, and 12-weeks. The results of the clinical studies were all similar in their effect, with a reduction of total cholesterol up to 30 percent, LDL cholesterol up to 27 percent, and total triglycerides up to 34 percent in twelve weeks compared to the placebo group. Additionally, the LDL/HDL ratio was significantly reduced in all clinical studies up to 30 percent. Another very important benefit of Sytrinol that cannot be claimed by other cholesterol-addressing supplements is its effect on C-reactive protein (CRP), which plays a role in cardiovascular challenges. Recent research has established that inflammation may cause C-reactive protein to be produced in the body. Specific PMFs, including nobiletin and tangeretin, have been studied for their anti-inflammatory properties, suggesting that Sytrinol may have a positive effect on CRP Sytrinol has also been shown to be a powerful antioxidant. The polymethoxylated flavones have been researched for over 25 years demonstrating their antioxidant effects for heart health. Studies have shown that polymethoxylated flavonoids and their metabolites are excellent sources of dietary antioxidants that are able to suppress many of the events of free radical damage, including cellular irritation. The tocotrienols in Sytrinol have a higher antioxidant activity than tocopherols. Alpha-tocotrienol has been shown to be up to 60 times more potent than alpha-tocopherol in the prevention of lipid peroxidation. Other research has demonstrated that the delta and gamma isomers of tocotrienols also have potent antioxidant activity.
Mechanisms
Sytrinol has three complementary mechanisms of action in the body that delivers cardiovascular benefits. *Polymethoxylated flavones decrease apolipoprotein B, the structural protein needed for endogenous synthesis of LDL cholesterol. *Polymethoxylated flavones (tangeretin & nobiletin) decrease diacylglycerol acetyl transferase, a liver enzyme needed for endogenous synthesis of triglycerides. *Tocotrienols inhibit HMG CoA reductase, the liver enzyme responsible for endogenous synthesis of cholesterol. These mechanisms work synergistically to support normal total cholesterol, LDL cholesterol, and triglyceride levels, more significantly than other natural supplements on the market today. Sytrinol can also be combined with other ingredients such as Phytosterols. Phytosterols help block cholesterol in the gastrointestinal tract while Sytrinol helps block cholesterol synthesis in the body. This suggests that, when combined, a more pronounced effect on maintaining normal cholesterol levels would result.
Consumer Friendly
The ease of compliance for consumers is a major consideration for a successful natural heart health product. Consumers do not have to take Sytrinol prior to, immediately following, or directly with their meals and, as a result, are more likely to take the correct dosage and continue using the product. Sytrinol can be taken in tablets, or softgels, which are easy to swallow because of the low dosage. Sytrinol will also be available in functional foods.
Dr. Richard Staack is the Vice President of Business Development, Technology, and Science at SourceOne™ Global Partners. He received his Master of Science and Doctorate in Nutritional and Biochemical Toxicology from the University of Illinois, Urbana-Champaign. He received his Master of Business Administration with Distinction from DeVry University. Dr. Staack has received several awards and honors in the field of nutrition, is associated with numerous professional affiliations, and has published several articles on nutrition and toxicology in peer-reviewed journals.
Disclaimer: the above article is for informational purposes only and is not intended to diagnose or treat a particular illness. The reader is encouraged to seek the advice of a holistically competent licensed professional health care provider.


--
Vitanet &reg


(https://vitanetonline.com:443/forums/Index.cfm?CFApp=1&Message_ID=386)
---
Prostate Health Naturally



Date: June 16, 2005 11:11 AM
Author:
Darrell Miller (dm@vitanetonline.com)
Subject: Prostate Health Naturally

Nature's Life Prostate Health Options


Prostate Health... Naturally

Prostate issues too often put a damper on the activities of men of all ages and they are far more common than previously thought. According to some studies, virtually all men will eventually experience prostate issues.

Men with enlarged prostates experience discomforts that may include difficulty urinating, increased frequency and urgency of urination, bouts with sleep-disturbing nighttime urination and lower back discomfort. Dealing with the discomforts from enlarged prostates may be costly, too. Every year about 400,000 men have prostate surgery, adding over $3 billion annually to the national health care bill.

Nature's Life offers several products to support prostate health, including Saw Palmetto as a whole berry concentrate, and three doctor-formulated combinations including Saw Palmetto for supporting prostate health. All of these products are designed to provide nutritive support for:

healthy prostate gland function
normal urine flow

Nature's Life® Prostate formulas are made from all natural ingredients… only the finest available. Regardless of the formula you prefer, you can always be sure of the same superior quality and consistent results.

Prostate function
A small doughnut-shaped gland, the prostate surrounds the urethra where it leaves the bladder. The prostate produces an alkaline substance which makes up the largest part of the seminal reproductive fluid (semen).

Most men's prostates start to enlarge at about age 50. As the prostate gland enlarges, it pinches the urethra, causing reduced urine flow and increased discomfort. Research into prostate enlargement is focusing on male hormones, or androgens. In older men, androgen production changes result in higher levels of dihydrotestosterone (DHT), which is produced from testosterone. The prostate is more likely to enlarge when higher levels of DHT are present.

The Holistic Approach
A unique combination of herbs, amino acids, vitamins, minerals, phytonutrients, and essential fatty acids may help provide nutritional support to maintain good prostate health.

Saw Palmetto Berry (Serenoa repens B.)
The berries from this small tropical palm contain lipophilic sterols and essential fatty acids, including beta sitosterol. Saw Palmetto extract may also support normal inflammatory response by inhibiting the production of prostaglandins. Research suggests that Saw Palmetto may help to increase urine flow and decreases nighttime discomfort. Saw Palmetto has been the subject of numerous double blind clinical trials. All of these effects of Saw Palmetto make it the key ingredient to support prostate health.

Pygeum Bark (Pygeum africanum H.)
The bark of this tall African tree contains lipophilic sterols, including beta sitosterol and sitosterone plus unique fatty acids. These ingredients influence prostaglandin synthesis to help provide nutritional support for a normal inflammatory response. Other components of pygeum may provide nutritive support to help maintain normal prostate size.

Stinging Nettle (Urtica dioica L.)
A common "weed" around the world, stinging nettle has a long history of traditional use to support normal urine flow. Nettle contains substances that may have anti-androgen activity. Many commentators feel that the potential beneficial effects of Nettle extract are increased when combined with Saw Palmetto.

Pumpkin Seed (Cucurbita pepo)
The seeds of this familiar food is a good source of zinc, Phytosterols, and essential fatty acids: nutrients essential to prostate health. Preliminary studies find pumpkin seed extract promising alone, but combinations of pumpkin seed oil with nettle and/or saw palmetto have the potential to help restore and maintain healthy prostate size.

Minerals
Zinc is concentrated in the prostate gland and is a major constituent
of seminal fluid. Zinc appears to play a role in maintaining healthy male hormone balance, possibly by its effect on 5-alpha reductase, the enzyme which produces powerful androgens in the prostate. Preliminary reports suggest that zinc may be helpful in supporting urinary comfort. Copper is added to balance the zinc and prevent a
copper deficiency.

Active Aminos™ (Glutamic Acid, Alanine & Glycine)
These are the three amino acids found in highest concentration in the prostate. A recent study suggested that this combination of amino acids may help support normal urination and urinary urgency.

Beta Sitosterol
The oil constituents of a few plants, including soybeans, pygeum, and pumpkin seeds, contain a mixture of Phytosterols, or plant hormones, that include beta sitosterol. Recent studies have suggested that beta sitosterol may help to support normal urine flow. Research also suggests that beta sitosterol may also support normal prostaglandin synthesis thus normalizing the inflammatory response.

Vitamin B-6 (Pyridoxine HCl)
This essential B vitamin is required for many metabolic processes, including the use of amino acids such as Glutamic Acid, Alanine and Glycine.

Lycopene: A valuable addition
Lycopene is an antioxidant carotenoid found primarily in most tomato products. In men, lycopene is stored in the prostate and testes, and has been associated with protecting the health of the prostate by acting as an antioxidant. As men age, the level of lycopene is diminished, therefore it should be replaced by food intake or supplements.

Several other herbs have traditionally been used for prostate and urinary tract health:

Herbs
Traditional Indications*
Burdock Root
(Arctium lappa L.)
Contains polyacetylenes, amino acids and inulin for restoring harmony to the body.
Cayenne Fruit
(Capsicum annuum L. var. annuum)
Contains capsaicin and saponins for stimulating blood flow.
Goldenseal Root
(Hydrastis canadensis L.)
Contains alkaloids, including berberine, a powerful tonic for all mucus membranes.
Gravel Root
(Eupatorium purpureum L.)
Contains active volatile oils and flavonoids; for healthy kidney and bladder function.
Juniper Berry
(Juniperus oxycedrus L.)
Contains essential oils, flavone glycosides, organic acids and terpenes for healthy kidney and bladder function.
Marshmallow Root
(Althaea officinalis L.)
Mucilage, containing poly-saccharides and uronic acid for normal urine flow.
Parsley Leaf
(Petroselinum crispum M.)
Contains coumarin and flavonoids for normal urine flow.
White Pond Lily Root
(Nymphaea odorata)
For intestinal cleansing.

* These are traditional indications, and Nature's Life does not guarantee that the indicated herb will have the referenced benefit at the levels provided.


Lifestyle Choices
Nutritionists believe that diet and exercise contribute a great deal to the success of natural prostate self-care. In addition to a comprehensive prostate support formula, men should reduce dietary fat, eat more fruits and vegetables and commit to a regular exercise program. This is not just for a healthy prostate, but a choice for a healthier, happier life.

The Nature's Life® brand has three comprehensive formulas with herbs and nutrients intended to provide nutritive support for healthy prostate gland function and normal urine flow, as well as individual supplements to complement these formulas:

800 Prostate Support™ combines standardized extract of Saw Palmetto – the choice for a stronger dosage – with Stinging Nettle, standardized Pygeum bark extract, and zinc.

Prostate 700+™ combines standardized extract of Saw Palmetto with concentrated Nettle root extract, and pumpkin seed oil.

600+ Prostate Maintain™ combines a whole herb form of Saw Palmetto for a regular maintenance dosage with Active Aminos™, Zinc, and a blend of traditional herbs.

Saw Palmetto, 500 mg whole herb

Lycopene 30 mg & 10 mg


Which Prostate Formula is Best For You?

| | | | |
| --- | --- | --- | --- |
| Nature's Life® Formula/Per Serving | 600 | 700 | 800 |
| Saw Palmetto | 600 mg | 213 mg* | 160mg* |
| Pumpkin Seed Extract | 50 mg | 267 mg* | |
| Nettle Root Extract | | 400 mg | 150mg |
| Pygeum Bark Extract | 10 mg | | 50 mg |



--
Vitanet &reg



(https://vitanetonline.com:443/forums/Index.cfm?CFApp=1&Message_ID=368)

---

America's Most Wanted


Date: June 14, 2005 05:23 PM
Author: Darrell Miller (dm@vitanetonline.com)
Subject: America's Most Wanted


America's Most Wanted

by Brian Amherst Energy Times, January 6, 2000

The United States eats well, a little too well, according to experts. Amply supplied with a large supply of high-calorie food, our diets might seem to be chock full of every conceivable nutrient. Well, to the question "Getting all the right vitamins, minerals and other nutrients?" the most appropriate answer seems to be "Not exactly." Eating a lot doesn't equal eating a lot of the most important vitamins and minerals. So, which vitamins and minerals are likely to show up in short supply in the typical American diet? Calcium certainly sits at the top of list. According to the most recent Continuing Survey of Food Intake by Individuals, which is conducted by the United States Department of Agriculture (USDA), women and girls age 12 and up are not consuming adequate calcium from their diet. Research reveals that about 1200 mg. day suffices for those over age 50 and 1000 mg a day should be adequate if you're between the ages of 19 and 50. Since strong bones are formed during "the first three decades of life," says Laura Bachrach, MD, of Since strong bones are formed during "the first three decades of life," says Laura Bachrach, MD, of Stanford University, ". . .osteoporosis is a pediatric disease." For long-range protection against that bone-weakening disease, kids should eat calcium-rich, low-fat dairy products and plenty of leafy greens (broccoli, cabbage, kale) as well as salmon (with bones), seafood and soy. But the calcium campaign does not end in early adulthood. Bone mass begins to deteriorate at about age 30. Menopausal hormonal changes can exacerbate bone brittleness. Medical conditions, including cancer, liver disease and intestinal disorders; prescription drugs; tobacco and alcohol indulgence; or a decline in activity, especially the weight-bearing kind, also jeopardize bone strength. According to the National Osteoporosis Foundation, about one in every two American women will break a bone after age 50 due to osteoporosis. That translates into about half a million fractured vertebrae and more than 300,000 shattered hips. Frequently, those breaks are life-threatening.

Crucial Calcium

The critical role of calcium in many body functions is perhaps the most extensively clinically documented among nutrients. Researchers in the Department of Medicine, Oregon Health Sciences University in Portland, reviewed epidemiological and clinical studies conducted over the past two years on the relationship between dietary calcium and blood pressure (J Am Coll Nutr October 1999: 398S-405S). "Nearly 20 years of investigation in this area has culminated in remarkable and compelling agreement in the data," the researchers report, "confirming the need for and benefit of regular consumption of the recommended daily levels of dietary calcium." Investigators at the State University of New York, Buffalo School of Dental Medicine, presented results of their studies of calcium and vitamin C and gum disease at the June 26, 1998 meeting of the International Association for Dental Research. Two separate inquiries revealed that people who consumed too little calcium as young adults, and those with low levels of vitamin C in their diets, appear to have nearly twice the risk of developing periodontal disease later in life than folks with higher dietary levels of either nutrient.

Calcium: Much Documented Researchers offer extensive evidence of calcium's benefits on many fronts: n Osteoporosis poses a threat to older men as well as women, according to Randi L. Wolf, PhD, research associate at the University of Pittsburgh Graduate School of Public Health. Dr. Wolf presented her award-winning study to an October 3, 1999 meeting of the American Society for Bone and Mineral Research. Dr. Wolf suggests that men increase their consumption of calcium, particularly after age 80, to avoid age-related declines in the amount of calcium absorbed. According to Dr. Wolf, "It appears that the hormonal form of vitamin D, which is the main regulator of intestinal calcium absorption, may have an important role. We are conducting more research to better understand the reasons for why calcium absorption declines with age in men." n Scientists at Tufts University in Boston did some earlier work on the calcium-vitamin D connection and reported it in the September 4, 1997 New England Journal of Medicine. Using the National Academy of Sciences (NAS) increased recommended daily intake of 1200 milligrams of calcium and 400 to 600 international units of vitamin D for people over 50, the Tufts researchers found that with supplementation of the nutrients, men and women 65 and older lost significantly less body bone and, in some cases, gained bone mineral density. n Two studies published in American Heart Association journals show that atherosclerosis and osteoporosis may be linked by a common problem in the way the body uses calcium. The September 1997 Stroke revealed that, in a group of 30 postmenopausal women 67 to 85 years old, bone mineral density declined as atherosclerotic plaque increased. Researchers reporting in Circulation (September 15, 1997) advanced the theory that the osteoporosis-atherosclerosis connection may be related to a problem in handling calcium. n For people who had colon polyps removed, taking calcium supplements decreased the number of new polyps by 24% and cut the risk of recurrence by 19%, according to researchers at the University of North Carolina, Chapel Hill, School of Medicine. The study, published in the January 14, 1999 New England Journal of Medicine, was a first in crediting calcium with anti-cancer properties.

The D Factor

Without adequate vitamin D, your absorption of calcium slips and bone loss can accelerate, increasing the risk for fractures. Fifty percent of women with osteoporosis hospitalized for hip fractures at Brigham and Women's Hospital in Boston had a previously undetected vitamin D deficiency (Journal of the American Medical Association, April 28, 1999). University of Pittsburgh Cancer Institute researchers told participants at the April 14, 1997 meeting of the American Association for Cancer Research that vitamin D "significantly inhibits highly metastatic, or widespread, prostate cancer in animals," suggesting its potential for treating men with similar conditions. Few foods that Americans eat, except dairy, contain much vitamin D, but we can usually synthesize sufficient amounts from as few as five minutes' exposure to the sun. But as skin ages, its ability to act as a vitamin D factory decreases. According to Michael F. Holick, the director of the Vitamin D, Skin and Bone Research Laboratory at Boston University Medical Center, upwards of 40% of the adult population over age 50 that he sees in his clinic are deficient in vitamin D. Recently, the National Academy of Sciences (the official body that decrees the required amounts of necessary nutrients) increased the daily recommendations of vitamin D to 600 IU for people over 71, 400 IU for those aged 51 to 70 and 200 IU for people under 50. The best dietary sources, apart from dependable supplements, are dairy and fatty fish like salmon. Four ounces of salmon provide about 300 IU.

The Facts About Fats

The American lust for low-fat, high-carbohydrate diets filled with sugary foods has exploded into nothing short of "obsession," according to experts at the General Research Center at Stanford University Medical Center (Am J Clin Nutr 70, 1999: 512S-5S). That mania oftens robs us of the crucial balance of omega-3 and omega-6 fatty acids typical of the Mediterranean diet that protect us from heart disease by controlling cholesterol and making blood less likely to form clots. These fatty acids cannot be made by the body but are critical for health: n Omega-3 fatty acid (linolenic acid) comes from fresh, deepwater fish (salmon, mackerel, sardines) and vegetable oils such as canola, flaxseed and walnut. n Omega-6 fatty acid (linoleic acid) found primarily in raw nuts, seeds and legumes and in saturated vegetable oils such as borage, grape seed, primrose, sesame and soybean. The American Heart Association recommends limiting total fat consumption to 30% of daily calories. Saturated fats like those in dairy and meat products as well as vegetable oil should comprise 10% of total calories; total unsaturated fat (fish oils, soybean, safflower nuts and nut oils) should be restricted to 20 to 22% of daily calories.

Be Sure About B12

Vitamin B12 presents a particular problem for the elderly because older digestive systems often don't secrete enough stomach acid to liberate this nutrient from food. (The elderly have no problem absorbing B12 from supplements, because it's not bound to food.) Vitamins generally moderate the aging process but, ironically, that process and the diseases that frequently accompany it affect vitamin metabolism (Schweiz Rundsch Med Prax 83, 1994: 262-6). And because of those changes, we need more of certain vitamins. This is the case for vitamins D, B6, riboflavin and B12. Crucial for health, B12 is necessary to prevent anemia, and, according to recent studies, needed (along with folate and B6) to help stave off heart disease. B12, with thiamine and niacin, boosts cognition (Adv Nutr Res 7, 1985: 71-100). Screening for vitamin B12 deficiency and thyroid disease is cheap and easy and can prevent conditions such as dementia, depression or irreversible tissue damage (Lakartidningen 94, 1997: 4329-32). In the January 5-12, 1999 issue of Circulation: Journal of the American Heart Association, the AHA urged doctors to screen levels of homocysteine (the amino acid byproduct of protein digestion that damages arteries, causes heart disease and, possibly, strokes) in patients at high risk for heart disease. They also recommended all Americans to up their daily levels of vitamins B6 and B12, as well as folic acid. Since fruits, vegetables or grains lack B12, vegetarians need B12 supplements. And they're a good idea for the rest of us, too.

Folic Acid Benefits

Folic acid made headlines in the early 1990s when the U.S. Public Health Service declared that "to reduce the frequency of neural tube defects [spina bifida, or open spine, and anencephaly, a lethal defect of the brain and skull] and their resulting disability, all women of childbearing age in the United States who are capable of becoming pregnant should consume .4 milligrams (400 micrograms) of folic acid per day." This recommendation followed voluminous research that showed taking folic acid was associated with a significantly reduced risk of birth defects. (The advisory is based on the fact that nearly half of all pregnancies are unplanned. If you think you are pregnant, consult your health practitioner for supplementary advice.)

A Team Player

Folic acid's efficacy intensifies when it works with other nutrients. Among many studies on the preventive powers of folic acid on birth defects, one published in The New England Journal of Medicine (327, Dec. 24, 1992: 1,832-1,835), disclosed an even greater decrease in neural tube defects when supplements of folic acid contained copper, manganese, zinc and vitamin C. As a warrior against homocysteine, folic acid joins the battalion of B12 and B6 in detoxifying this harmful protein. At the University of Washington's Northwest Prevention Effectiveness Center, researchers recently analyzed 38 published studies of the relationship between folic acid, homocysteine and cardiovascular disease and, according to associate professor Shirley A. Beresford, MD, folic acid and vitamin B12 and B6 deficiencies can lead to a buildup of homocysteine.

Compelling Evidence

Canadian researchers reported in the Journal of the American Medical Association (275, 1996: 1893-1896) that men and women with low folic acid have a 69% increase in the risk of fatal coronary heart disease. This 15-year study of more than 5,000 people stressed the need for dietary supplementation of folic acid. Folic acid also has been credited with the potential to protect against cancers of the lungs, colon and cervix. It appears to help reverse cervical dysplasia, the precursor cells to cervical cancer, especially for women taking oral contraceptives, which may cause a localized deficiency of folic acid in the cells of the cervix. According to Shari Lieberman, PhD, and Nancy Bruning, authors of The Real Vitamin & Mineral Book (Avery), folic acid derivatives work with neurotransmitters, the chemicals that permit signals to be sent from nerve fiber to nerve fiber. A lack of folic acid can cause some nervous-system disorders, such as depression, schizophrenia and dementia; it also may be related to some forms of mental retardation. Other supporting roles of folic acid, according to researchers: the formation of normal red blood cells, important for preventing the type of anemia characterized by oversized red blood cells; strengthening and improving white blood cell action against disease; limiting production of uric acid, the cause of gout.

The Best Sources

Many foods are rich in folic acid: beef, lamb, pork and chicken liver, spinach, kale and beet greens, asparagus, broccoli, whole wheat and brewer's yeast. But experts believe that only 25 to 50% of the folic acid in food is bioavailable. Processing also reduces an estimated 50 to 90% of its content. Folic acid supplementation overcomes these obstacles with little risk, as it has no known toxicity. Women taking folic acid who are current or former users of oral contraceptives may require additional zinc. And be sure to augment your folic acid supplement with its synergistic counterpart, vitamin B12.

Focus on Fiber

The American Heart Association came out squarely behind fiber in a June 16, 1997 issue of its journal Circulation: Double your daily intake to lower cholesterol and the risk of heart disease. The American diet is consistently low in fiber, notes Linda Van Horn, PhD, RD, author of the article. Twenty-five to 30 grams a day from foods (or supplements) are not only heart healthy but seem to aid weight control.

Iron Problem

Getting enough iron? An estimated 25% of adolescent girls in the United States are iron deficient, according to an October 12, 1996 issue of the British medical journal The Lancet, which reported that girls who took iron supplements performed significantly better on verbal tests than those who took a placebo. "Teenage girls should be regularly tested for iron deficiency because rapid growth and the onset of menstruation during puberty increase the body's need for iron," says Ann Bruner, MD, of the Johns Hopkins Children's Center and a lead author of the study.USDA data reveal that women up to age 50 also tend to get much less than recommended levels of iron, a lack of which leads to anemia, a deficiency of red blood cells, hemoglobin or volume of blood. For kids, deficiency is more common from six months to four years and during the rapid growth spurts of adolescence when the body is growing so quickly that the body's iron stores may sink to dangerous levels. Vegetarian women run the greatest risk for deficiency, as meat is iron-rich; foods like beans, grains and vegetables also contain some iron. Supplements, of course, supply easily absorbable iron. And to absorb iron from vegetarian sources, take vitamin C with your meals. That boosts the amount of this mineral you will take in. Bear in mind, however, that certain folks-older men and post-menopausal women-generally have adequate dietary supplies of iron. Of greater concern, in fact, is excessive iron, and for these folks iron-free multivitamin and mineral supplements are available.

Ante Up the Antioxidants

Antioxidant nutrients help protect the body from oxygen-scavenging molecules called free radicals. The products of pollution, the body's own metabolic processes and other sources, free radicals are linked to heart disease, cancer and other chronic health problems. The most important antioxidants, which include vitamin C, E, beta carotene, and selenium, are often lacking in the American diet. Plus, optimal amounts of vitamin E cannot be consumed from food. You need supplements. The bottom line: even though we live in a land of plenty, you can still miss vital nutrients. So make sure to consume these vital substances.

Sprouts: Nutritional

Source of Missing Nutrients In the search for the nutrients missing from America's diet, one big help is the sprout. The sprout is truly one of nature's heavyweights: fresh, tiny and moist, its power punch of vitamins, minerals, protein, chlorophyll and disease-busting phytochemicals land it in a weight class far beyond that of its full-grown competitors. Size does NOT matter to this nutritional giant. A championship belt currently wraps around the miniscule broccoli sprout, catapulted into the ring by Paul Talalay, MD, professor of pharmacology and molecular sciences at Johns Hopkins University. Dr. Talalay discovered that the seedlings contain substantially more of the cancer-fighting substance sulforaphane than mature plants (Proc. Natnl. Acad. Sci. USA, 94, 10367-10372). Sprouts, the quintessential health food of the Sixties, provide a wonderfully varied and versatile way to get your daily greens. Raw or cooked, strong or mild, vegetable and grass sprouts and their algae cousins add low-calorie texture to recipes and a rich, diverse complement of nutrients and fiber.

Ancient Asia to the Modern Lab

Asians stir-fried sprouts as one of the earliest fast foods as long as 5,000 years ago. The ancient Chinese relied on sprouts for year-round vegetables in colder regions of their vast country. Today, researchers studying sprouts and adult plants have identified their important chemoprotective and other health-bolstering substances. In Paul Talalay's research project at Johns Hopkins, scientists found that three-day-old broccoli sprouts contain up to 50 times more sulforaphane than mature plants, which prompts the body to produce an enzyme that prevents cancer tumors from forming. Uniform levels of the compound saturate the shoots, unlike the chemically uneven adult plants. The Brassica family of broccoli and cabbage is richly endowed with phytochemicals that also help reduce estrogen levels associated with breast cancer. Other phytochemical compounds in the Brassica family are associated with the prevention of stomach and lung cancers. Most of the initial landmark work on phytochemicals' cancer-fighting powers has taken place since 1989 under the aegis of the National Cancer Institute's "Designer Food Program," which isolated, for example, the isoflavones in beans that seem to neutralize cancer-gene enzymes.

Strong Suit: Soy and Spirulina

The isoflavones and Phytosterols in soy produce an estrogenic effect that appears to relieve menopausal symptoms and help prevent breast cancer. Soy foods expert Mark Messina, PhD, has done extensive work on the subject, some of which has been published in the Journal of the National Cancer Institute 83, 1991: 541-6. Researchers also have synthesized a bone-strengthening form of soy isoflavones called ipriflavone, following impressive clinical trials in the treatment of osteoporosis (American Journal of Medicine, 95 [Suppl. 5A] (1993): 69S-74S). Spirulina and other micro-algae are fascinating organisms that inhabit a niche between the plant and animals kingdoms. Named for its tiny spirals, spirulina, a blue-green algae, grows in saline lakes but is cultured for maximum nutritional content. In her book Whole Foods Companion (Chelsea Green), Dianne Onstad notes that spirulina contains "the highest sources of protein, beta carotene and nucleic acids of any animal or plant food." Its nucleic acids, she says, benefit cellular regeneration; its fatty acids, especially GLA and omega-3 acids, make it one of the most complete foods. Sprouts, like any other produce, should be rinsed thoroughly before serving. People at high risk for bacterial illness-young children, the very elderly or folks with weakened immune systems-should limit their consumption of raw sprouts. But no matter how you eat them, you may find more spring in your step from these tiny, sprouting nutritional wonders.



--
Vitanet &reg



(https://vitanetonline.com:443/forums/Index.cfm?CFApp=1&Message_ID=352)

---

Menopause: Disease or Condition?


Date: June 13, 2005 03:44 PM
Author: Darrell Miller (dm@vitanetonline.com)
Subject: Menopause: Disease or Condition?


Menopause: Disease or Condition?

by Mary Ann Mayo & Joseph L. Mayo, MD Energy Times, September 4, 1999

It's front-page news. It's politically correct and socially acceptable. Talking about menopause is in. Suddenly it's cool to have hot flashes. Millions of women turning 50 in the next few years have catapulted the subject of menopause into high-definition prominence.

It's about time. Rarely discussed openly by women (what did your mother ever advise you?), meno-pause until recently was dismissed as "a shutting down experience characterized by hot flashes and the end of periods." Disparaging and depressing words like shrivel, atrophy, mood swings and melancholia peppered the scant scientific menopausal literature.

What a difference a few years and a very vocal, informed and assertive group of Baby Boomers make. Staggered by the burgeoning numbers of newly confrontational women who will not accept a scribbled prescription and a pat on the head as adequate treatment, health practitioners and researchers have been challenged to unravel, explain and deal with the challenges of menopause.

Not An Overnight Sensation

Menopause, researchers have discovered, is no simple, clear cut event in a woman's life. The "change of life" does not occur overnight. A woman's body may begin the transition toward menopause in her early 40s, even though her last period typically occurs around age 51. This evolutionary time before the final egg is released is called the perimenopause. Erratic monthly hormone levels produce unexpected and sometimes annoying sensations.

Even as their bodies adjust to lower levels of estrogen, progesterone and testosterone, some women don't experience typical signs of menopause until after the final period. A fortunate one-third have few or no discomforts.

Hormonal Events

According to What Your Doctor May Not Tell You About Premenopause (Warner Books) by John R. Lee, MD, Jesse Hanley, MD, and Virginia Hopkins, "The steroid hormones are intimately related to each other, each one being made from another or turned back into another depending on the needs of the body...But the hormones themselves are just part of the picture. It takes very specific combinations of vitamins, minerals and enzymes to cause the transformation of one hormone into another and then help the cell carry out the hormone's message. If you are deficient in one of the important hormone-transforming substances such as vitamin B6 or magnesium, for example, that too can throw your hormones out of balance. Thyroid and insulin problems, toxins, bad food and environmental factors, medication and liver function affect nutrient and hormone balance."

The most important reproductive hormones include:

Estrogen: the female hormone produced by the ovaries from puberty through menopause to regulate the menstrual cycle and prepare the uterus for pregnancy. Manufacture drops significantly during menopause. Estradiol is a chemically active and efficient form of estrogen that binds to many tissues including the uterus, breasts, ovaries, brain and heart through specific estrogen receptors that allow it to enter those cells, stimulating many chemical reactions. Estriol and estrone are additional forms of estrogen.

Progesterone: also produced by the ovaries, it causes tissues to grow and thicken, particularly during pregnancy, when it protects and nurtures the fetus. Secretion ceases during menopause.

Testosterone: Women produce about one-twentieth of what men do, but require it to support sex drive. About half of all women quit secreting testosterone during menopause.

Estrogen's Wide Reach

Since estrogen alone influences more than 400 actions on the body, chiefly stimulating cell growth, the effects of its fluctuations can be far-reaching and extremely varied: hot (and cold) flashes, erratic periods, dry skin (including the vaginal area), unpredictable moods, fuzzy thinking, forgetfulness, fatigue, low libido, insomnia and joint and muscle pain.

Young women may experience premature menopause, which can occur gradually, as a matter of course, or abruptly with hysterectomy (even when the ovaries remain) or as a result of chemotherapy. Under such conditions symptoms can be severe.

In the 1940s doctors reasoned that if most discomforts were caused by diminishing estrogen (its interactive role with progesterone and testosterone were underestimated), replacing it would provide relief. When unchecked estrogen use resulted in high rates of uterine cancer, physicians quickly began adding progesterone to their estrogen regimens and the problem appeared solved.

For the average woman, however, hormone replacement therapy (HRT) became suspect and controversial, especially when a link appeared between extended use of HRT (from five to 10 years) and an increase in breast and endometrial cancers (Journal of Clinical Pharmacology 37, 1997). The result: Women have drawn a line in the sand between themselves and their doctors.

Resolving The Impasse

Since hormone replacement reduces the risk of major maladies like heart disease, osteoporosis, Alzheimer's, colon cancer and diabetes that would otherwise significantly rise as reproductive hormone levels decrease, most doctors recommend hormone replacement shortly before or as soon as periods stop. Hormone replacement also alleviates the discomforts of menopause.

But only half of all women fill their HRT prescriptions and, of those who do, half quit within a year. Some are simply indifferent to their heightened medical risks. Some are indeed aware but remain unconvinced of the safety of HRT. Others complain of side effects such as bloating, headaches or drowsiness.

Women's resistance to wholesale HRT has challenged researchers to provide more secure protection from the diseases to which they become vulnerable during menopause, as well as its discomforts. If the conventional medical practitioners do not hear exactly what modern women want, the complementary medicine community does. Turning to centuries-old botanicals, they have validated and compounded them with new technology. Their effectiveness depends on various factors including the synergistic interaction of several herbs, specific preparation, the correct plant part and dosage, harvesting and manufacturing techniques.

Research demonstrates that plant hormones (phytoestrogens) protect against stronger potentially carcinogenic forms of estrogen while safely providing a hormone effect. Other herbs act more like tonics, zipping up the body's overall function.

Help From Herbs

Clinical trials and scientific processing techniques have resulted in plant-based supplements like soy and other botanicals that replicate the form and function of a woman's own estrogen.

The complementary community also can take credit for pushing the conventional medical community to look beyond estrogen to progesterone in postmenopausal health.

Natural soy or Mexican yam derived progesterone is formulated by pharmacologists in creams or gels that prevent estrogen-induced overgrowth of the uterine lining (a factor in uterine cancer), protect against heart disease and osteoporosis and reduce hot flashes (Fertility and Sterility 69, 1998: 96-101).

A quarter of the women who take the popularly prescribed synthetic progesterone report increased tension, fatigue and anxiety; natural versions have fewer side effects.

These "quasi-medicines," as Tori Hudson, a leading naturopathic doctor and professor at the National College of Naturopathic Medicine, Portland, Oregon, calls them, are considered "stronger than a botanical but weaker than a medicine." (Hudson is author of Gynecology and Naturopathic Medicine: A Treatment Manual.)

According to Hudson, the amount of estrogen and progesterone in these supplements is much less than medical hormone replacement but equally efficacious in relieving menopausal problems and protecting the heart and bones.

According to a study led by Harry K. Genant, PhD, of the University of California, San Francisco, "low-dose" plant estrogen derived from soy and yam, supplemented with calcium, prevents bone loss without such side effects as increased vaginal bleeding and endometrial hypoplasia, abnormal uterine cell growth that could be a precursor to endometrial cancer (Archives of Internal Medicine 157, 1997: 2609-2615).

These herbal products, including natural progesterone and estrogen in the form of the weaker estriol or estrone, may block the effect of the stronger and potentially DNA-damaging estradiol.

Soy in its myriad dietary and supplemental forms provides a rich source of isoflavones and Phytosterols, both known to supply a mild estrogenic effect that can stimulate repair of the vaginal walls (Journal of the National Cancer Institute 83, 1991: 541-46).

To enhance vaginal moisture, try the herb cimicifuga racemosa, the extract of black cohosh that, in capsule form, builds up vaginal mucosa (Therapeuticum 1, 1987: 23-31). Traditional Chinese herbal formulas containing roots of rehmannia and dong quai have long been reputed to promote vaginal moisture.

Clinical research in Germany also confirms the usefulness of black cohosh in preventing hot flashes and sweating, as well as relieving nervousness, achiness and depressed moods caused by suppressed hormone levels. It works on the hypothalamus (the body's thermostat, appetite and blood pressure monitor), pituitary gland and estrogen receptors. Green tea is steeped with polyphenols, mainly flavonoids, that exert a massive antioxidant influence against allergens, viruses and carcinogens. The risks of estrogen-related cancers such as breast cancer are particularly lowered by these flavonoids, as these substances head directly to the breast's estrogen receptors. About three cups a day exert an impressive anti-inflammatory, antiallergenic, antiviral and anticarcinogenic effect.

Other phytoestrogen-rich botanicals, according to Susun Weed's Menopausal Years: The Wise Woman Way (Ash Tree Publishing), include motherwort and lactobacillus acidophilus to combat vaginal dryness; hops and nettles for sleep disturbances; witch hazel and shepherd's purse for heavy bleeding; motherwort and chasteberry for mood swings; dandelion and red clover for hot flashes.

Our Need For Supplements

Adding micronutrients at midlife to correct and counter a lifetime of poor diet and other habits is a step toward preventing the further development of the degenerative diseases to which we become vulnerable. At the very minimum, you should take:

a multivitamin/mineral supplement vitamin E calcium

Your multivitamin/mineral should contain vitamins A, B complex, C, D, E, calcium, magnesium, potassium, copper and zinc. Look for a wide variety of antioxidants that safeguard you from free radical damage, believed to promote heart disease and cancer, as well as contribute to the aging process.

Also on the list: mixed carotenoids such as lycopene, alpha carotene and vitamin C; and folic acid to help regulate cell division and support the health of gums, red blood cells, the gastrointestinal tract and the immune system.

Studies indicate a deficiency of folic acid (folate) in 30% of coronary heart disease, blood vessel disease and strokes; lack of folate is thought to be a serious risk factor for heart disease (OB.GYN News, July 15, 1997, page 28).

Extra vitamin E is believed to protect against breast cancer and bolster immune strength in people 65 and older (Journal of the American Medical Association 277, 1997: 1380-86). It helps relieve vaginal dryness, breast cysts and thyroid problems and, more recently, hit the headlines as an aid in reducing the effects of Alzheimer's and heart disease. It is suspected to reduce the thickening of the carotid arterial walls and may prevent the oxidation of LDL (bad) cholesterol, which contributes to the formation of plaque in arteries.

Selenium also has been identified as an assistant in halting cancer (JAMA 276, 1996: 1957-63).

The Omegas To The Rescue

Essential fatty acids found in cold water fish, flaxseed, primrose and borage oils and many nuts and seeds are essential for the body's production of prostaglandin, biochemicals which regulate hormone synthesis, and numerous physiological responses including muscle contraction, vascular dilation and the shedding of the uterine lining. They influence hormonal balance, reduce dryness and relieve hot flashes.

In addition, the lignans in whole flaxseed behave like estrogen and act aggressively against breast cancer, according to rat and human studies at the University of Toronto (Nutr Cancer 26, 1996: 159-65).

Research has demonstrated that these omega-3 and omega-6 fatty acids can reverse the cancer-causing effects of radiation and other carcinogens (Journal of the National Cancer Institute 74, 1985: 1145-50). Deficiencies may cause swelling, increased blood clotting, breast pain, hot flashes, uterine and menstrual cramps and constipation. Fatigue, lack of endurance dry skin and hair and frequent colds may signal EFA shortage. Plus, fatty fish oils, along with vitamin D and lactose, help absorption of calcium, so vital for maintaining bone mass.

In addition, studies show that the natural substance Coenzyme A may help menopausal women reduce cholesterol and increase fat utilization (Med Hyp 1995; 44, 403, 405). Some researchers belive Coenzyme A plays a major role in helping women deal with stress while strengthening immunity.

Still Suffering?

Can't shake those menopausal woes? Menopause imposters may be imposing on you: The risk of thyroid disease, unrelenting stress, PMS, adrenal burnout, poor gastrointestinal health and hypoglycemia all increase at midlife. Menopause is a handy hook on which to hang every misery, ache and pain but it may only mimic the distress of other ailments. For this reason every midlife woman should have a good medical exam with appropriate tests to determine her baseline state of health. Only with proper analysis can you and your health practitioner hit on an accurate diagnosis and satisfying course of therapy.

And if menopause is truly the issue, you have plenty of company. No woman escapes it. No woman dies from it. It is not a disease but a reminder that one-third of life remains to be lived. Menopausal Baby Boomers can anticipate tapping into creative energy apart from procreation. If not new careers, new interests await. An altered internal balance empowers a menopausal woman to direct, perhaps for the first time, her experience of life. She has come of age-yet again. Gone is the confusion, uncertainty, or dictates of a hormone driven life: This time wisdom and experience direct her. There is no need to yearn for youth or cower at the conventional covenant of old age. Menopause is the clarion call to reframe, reevaluate and reclaim.

Mary Ann Mayo and Joseph L. Mayo, MD, are authors of The Menopause Manager (Revell) and executive editors of Health Opportunities for Women (HOW). Telephone number 877-547-5499 for more information.



--
Vitanet &reg



(https://vitanetonline.com:443/forums/Index.cfm?CFApp=1&Message_ID=330)

---

Genistein 1000mg Eternal Woman - Soy Supplement ...


Date: June 02, 2005 10:30 AM
Author: Darrell Miller (dm@vitanetonline.com)
Subject: Genistein 1000mg Eternal Woman - Soy Supplement ...


For most of human history, we existed in a world that was very different from the one today. Our endocrine systems evolved in an environment without synthetic chemicals. Unfortunately, today we're surrounded by artificial hormone-mimicking compounds that disrupt the subtle biological processes that determine growth and reproduction. Receptors on our cells meant to receive natural bodily hormones can also accept molecules other than the ones they were intended to receive, placing our endocrine systems under considerable duress. Fortunately, certain plants contain estrogen-like compounds that are also accepted by hormone receptors in the human body – but with beneficial effects. Soybeans, which contain the isoflavone Genistein, can help regulate and maintain normal menstrual cycles and menopausal transitions. Source Naturals GENISTEIN is a concentrated form of the essence of the soybean.

The Secret of Soy

Not surprisingly, it was Ben Franklin who first introduced America to soybeans. Always on the lookout for beneficial imports, he was intrigued by the soybean cheese he saw in England. Today, tofu and other soy products are gaining popularity here in the West, in good part due to the reported benefits to populations that consume a considerable amount of soy products.

Some researchers have postulated that the high intake of soy foods by Asians may be a key factor in their low incidence of certain health problems that are common in the West. For example, epidemiological studies show that women in Asia have a higher occurrence of normal trouble-free menopause. There is no Japanese word for hot flashes. Soy foods contain high concentrations of phytonutrients including Phytosterols and isoflavones. Isoflavones are an important class of bioflavonoids whose properties have been well researched. Of the seven isoflavones contained in soybeans, the most active are genistein and daidzein. Source Naturals GENISTEIN contains over 11 mg of genistein, 42 mg of daidzein, and 86 mg of total isoflavones per four 1000 mg tablets.

Genistein and Estrogen

The subject of scientific studies since 1966, genistein research has been published in many journals including the American Journal of Clinical Nutrition and the Annals of the New York Academy of Science. Genistein has been shown to bind to the same receptor sites as estrogen. This helps to maintain normal menstrual cycles and menopausal transitions. By competing for human estrogen receptors, genistein causes excess estrogen to be sent to the liver for elimination. Conversely, when there is too little estrogen (the situation during menopause), phytoestrogens – genistein and daidzein – substitute for the lack of human estrogen, mitigating the effects of its absence.

Genistein and Cell Growth

One of genistein's most promising functions is its ability to inhibit capillary proliferation. By neutralizing a growth factor called vascular endothelial (vegF), genistein protects cells. Genistein also shows pronounced inhibition of tyrosine kinase, the enzyme that interferes with normal cell growth. Soybeans are the only significant dietary source of genistein; however, the amount of soy foods necessary to meet the body's needs can be difficult to incorporate into today's diet. In Asia, the daily intake can be up to 20 times that of a Western diet. Source Naturals GENISTEIN is made from the germ of isoflavone-rich soybeans, using a chemical- free process that yields a consistent standardized isoflavone content. It requires approximately 400 pounds of soybeans to yield just one pound of finished product. With GENISTEIN, Source Naturals brings the remarkable properties of a time-honored food plant into your wellness program today.

References


• Colborn, Theo. Our Stolen Future. New York: Dutton, 1996.
• Fotsis, T., et al. (1995). Journal of Nutrition, Vol. 125, 790S-797S.
• Messina, M. & Messina, V., (1994). The Simple Soybean and Your Health. New York: Avery Publishing Group.
• Molteni, A., et al. (1995). The Journal of Nutrition, Vol. 125, 751S-756S.
• Persky, V. & Van Horn, L. (1995). Journal of Nutrition, Vol. 125, 709S-712S.



--
VitaNet &reg
VitaNet &reg Staff



(https://vitanetonline.com:443/forums/Index.cfm?CFApp=1&Message_ID=149)

---

Nutritional Support for Prostate Health


Date: May 11, 2005 10:19 AM
Author: Darrell Miller (dm@vitanetonline.com)
Subject: Nutritional Support for Prostate Health


Nutritional Support for Prostate Health

By Steve Lankford

Prostate problems are perhaps the most common problem that men will experience. As men age their hormonal production and metabolism changes and these changes can contribute to the prostate difficulties that men experience. The two major prostate problems are enlargement of the prostate gland known as benign prostatic hyperplasia (BPH) and prostate cancer. These two problems are unrelated except that they both affect the prostate gland and the scope of this article will focus on BPH.

The prostate gland is a small gland located under the bladder. It is shaped like a donut and surrounds the neck of the bladder and a small portion of the urethra. The urethra is the tube that carries the urine out of the body. When the prostate gland enlarges it can constrict the urethra and the flow of urine. This contributes to the variety of symptoms of BPH. BPH affects over half of all men aged 50 and older.

Benign Prostatic Hyperplasia

BPH is related to the hormonal changes that men undergo as they age. Around age 40 men begin to produce more of the enzyme 5-alpha-reductase. 5-alpha-reductase converts the hormone testosterone into the less desirable hormone called dihydrotestosterone (DHT). DHT is an important hormone and is not a problem until the levels begins to increase around mid-life. The increase in DHT results in BPH.

The symptoms of BPH include hypersensitivity of the bladder to even small amount of urine. This results in an increase of both urgency and frequency. Men will often experience frequent nighttime urination. The urine stream may become weaker and include dribbling when men are unable to completely void the bladder. Serious BPH can cause a complete blockage of urine flow.

Three stages of support

There are three stages at which you may want or need to deal with BPH. The first stage is preventive. At this stage there are no symptoms and one may do something at this stage when trying to provide benefit and support to avoid or minimize future involvement. The ideal time to begin preventive support is between the ages of 40 and 50.

The second stage is when there are emerging symptoms. This is when men first begin to experience the symptoms of BPH. The symptoms are mild and no too difficult to tolerate. This is also the best time to reverse the trend and provide effective nutritional therapy.

The third stage is when the symptoms have progressed to the difficult and serious level. It often progresses to this point when men ignore the symptoms and treatments. Often men have tried traditional medical approaches with little satisfaction or results. Even at this stage of BPH, nutritional support is usually very effective.

The challenge of creating an effective prostate support program begins with an assessment of your current status and then making an informed choice of support options.

The most successful natural approach to prostate health should involve a multiple approach that addresses the various systems in the body related to prostate health. The various nutrients that may be use can be taken separately or in combination. This approach can be beneficial both as a preventative approach as well therapeutic. You will generally have better results when you use a comprehensive approach.

The Comprehensive Approach to BPH

Prostate Support – Studies have show that dietary factors influence the overall health of the prostate. There are some nutrients that are found in higher amounts in the prostate. Nutrients such as zinc, lycopene and vitamin E provide prostate support.

Hormonal Regulation – Hormones have a direct role in prostate function. Plant extracts inhibit testosterone uptake by the prostate as well as limiting its conversion into DHT and subsequent binding to receptor sites within the prostate. Herbs such as saw palmetto, pygeum, nettle, red clover and soy provide this benefit.

Cellular Regeneration – Certain nutrients such as Swedish Flower Pollen, Quercetin and lycopene have demonstrated significant effects in maintaining proper prostate cell regeneration.

Bladder and Urinary Tract Health – The integrity and health of the bladder and urinary tract supports the normal flow of urine and prostate function. Three amino acids alanine, glutamic acid, and glycine as well as the herbs goldenseal, marshmallow root, uva ursi and pumpkin seed are all beneficial to the health of the urinary tract.

Soothing mechanisms – Certain plant compounds such as sterols and Swedish flower pollen as well as saw palmetto and pygeum and the bioflavonoid quercetin inhibit the metabolism of arachidonic acid. This influences prostaglandin synthesis, which is associated with prostate comfort.

Antioxidant Defense - The final area that we look at is how to reduce oxidative stress (free radical damage) that can trigger a host of destructive processes. Antioxidants play an important role in prostate function including protection of cell membranes.

Natural Is Better

How good are natural alternatives for prostate health? There have been many studies on natural alternatives showing that the proper herbs in the proper form are at least as effective as prescription drugs with fewer side effects. The most common drug for BPH is Proscar (finasteride). Some of the adverse side effects associated with finasteride are decreased libido and erectile dysfunction. Natural saw palmetto extract is free of these unwanted effects and is equally effective.

Choosing an Effective Product

The effectiveness of a nutritional product has to do with several factors. The bottom line is that the most effective product is the one that works best for you. Be prepared to try several products to find the best potency and combination.

There are many nutrients that provide prostate support. Vitamins, Minerals, Herbs, Amino Acids and Nutraceuticals are all helpful and the most comprehensive products will provide supports in multiple ways.

Vitamins – Vitamin D, Vitamin E

Minerals – Zinc, Selenium, Copper

Herbs – Saw Palmetto, Nettle Root, Marshmallow Root, Pygeum Bark, Pumpkin Seed Oil, Red Clover, Goldenseal Root, Gravel Root, Green Tea

Amino Acids – Alanine, Glutamic Acid, Glycine

Nutraceuticals – Soy Isoflavones, Quercetin, Swedish Flower Pollen, Phytosterols, Lycopene

The first nutrient and herb to consider is saw palmetto extract. It is the Phytosterols in saw palmetto (and other herbs) that are responsible for the beneficial results. It is important to make sure that the product that you use has the therapeutically effective dose. If you don't know the proper dosage and how to calculate the proper concentration it is very easy to purchase a low potency formula that is less likely to be effective.

In the clinical studies with saw palmetto extract, potencies of 320 mg. per day were used. However this only tell part of the story. The saw palmetto extract was composed of 85-95% sterols resulting in approximately 288 mg. (320 mg. times 90% equals 288 mg.) of sterols daily. Make sure your saw palmetto contains the correct amount of sterols.

This process of analyzing herbal extracts will apply to any standardized herbal product. You want to know whether the product you are purchasing has the right amount of the right compounds.

Search for the best products by trying different formulas. The proper nutrients taken consistently over time will provide long-lasting benefits. Stick with good companies with a history of providing quality nutritional products.

Disclaimer

The information provided is nutritional only and is intended to help you develop a nutritional program that can support the functions of the body. The information provided is not intended as medical advice. For medical advice always consult your physician.





---

---





--
VitaNet&reg
VitaNet&reg Staff

(https://vitanetonline.com:443/forums/Index.cfm?CFApp=1&Message_ID=25)
VitaNet ® LLC. Discount Vitamin Store.
Back to top