Search Term: " Pinch "

Messages 1-15 from 15 matching the search criteria.
---
Asparagus tops the list for nutritious food



Date: May 27, 2018 09:16 AM
Author:
Darrell Miller (support@vitanetonline.com)
Subject: Asparagus tops the list for nutritious food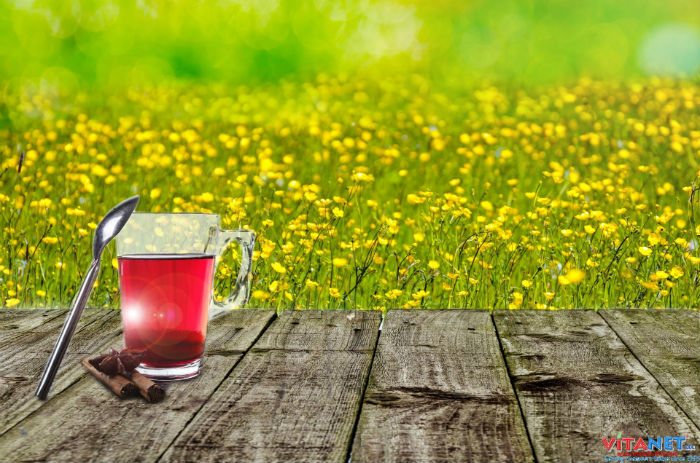 Asparagus has been used for centuries due to its medicinal properties such as being a natural antioxidant and anti-inflammatory vegetable. Asparagus contains a compound called inulin, which becomes a form of good bacteria after the large intestine leaves it undigested after consumption. It also can help lower the risk of cardiovascular disease due to how much fiber it has. Cooking asparagus can be quite effortless, requiring only lemon and a pinch of olive oil in a pan.
Key Takeaways:
Asparagus has the two main forms of fiber packed inside of it: soluble and insoluble. Both play a vital role in digestive health.
Due to the high levels of fiber in asparagus, it has the ability to lower the risk of diabetes.
There are many routes to go about cooking asparagus such as grilling, pan-frying, or even roasting.
"Packed with antioxidant and anti-inflammatory properties, asparagus has been used as a medicinal vegetable for 2,500 years."
Read more: https://www.prestoncitizen.com/opinion/asparagus-tops-the-list-for-nutritious-food/article_6d6912d6-4813-11e8-bdda-8339f8e68768.html
(https://vitanetonline.com:443/forums/Index.cfm?CFApp=1&Message_ID=5610)
---
Powerful Ear Acupressure Points to Treat Pains



Date: October 03, 2017 12:14 PM
Author:
Darrell Miller (support@vitanetonline.com)
Subject: Powerful Ear Acupressure Points to Treat Pains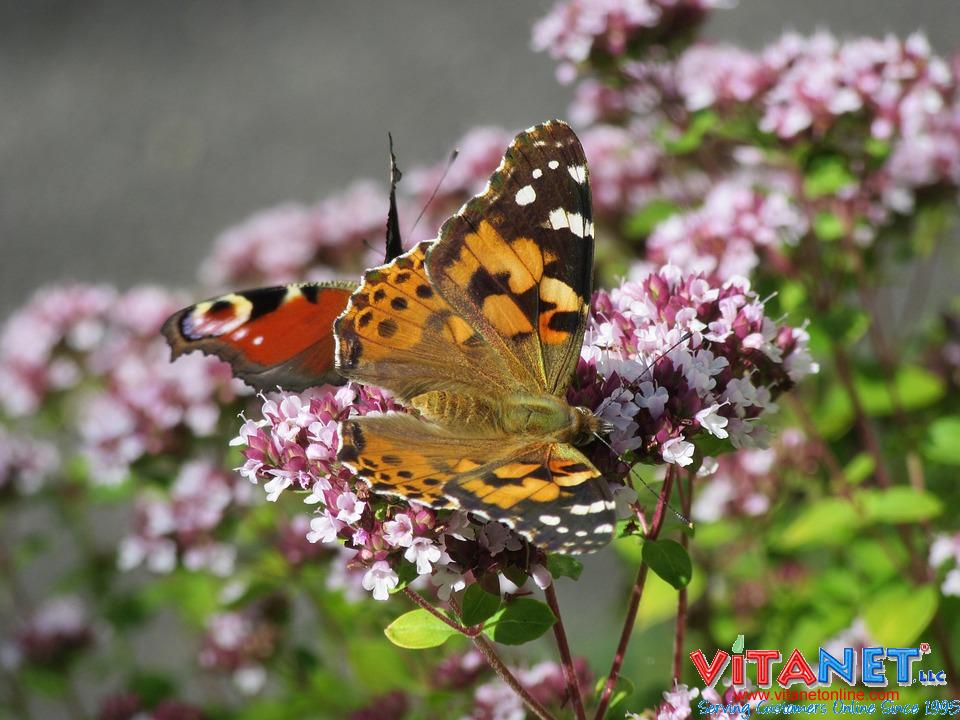 As a supplement and ingredient in a wide variety of recipes, ginger has been used for thousands of years—not only in the Far East, but also in Europe. Different cultures incorporate this spicy root into their dishes because it's so flavorful, but also because of its health benefits. In India they grate it into their tea, while in Japan ginger is used in miso soup, and in Greece it goes well with fish. However, there's another great way to enjoy ginger's benefits: By using ginger oil. Used on the skin, rather than ingested, ginger oil has been known to relieve minor aches and pain. Did you know that ginger oil can also reduce swelling and bloating, aid in digestion, kill microorganisms in the body, and help the blood circulate normally.
https://www.youtube.com/watch?v=JdY98nsb1sc&rel=0
Key Takeaways:
The information provided on this channel and its videos is for general purposes only and should not be considered as professional advice. We are trying to provide a perfect, valid, specific, detailed
we are not a licensed professional so make sure with your professional consultant in case you need. All the content published in our channel is our own creativity.
Powerful Ear Acupressure Points to Treat Pains , Ear acupressure is one tool you can keep in your self care tool bag. This blog post is an introductory how-to guide for doing it yourself
"Pinching the lower middle part of your ear will provide relief in your sinuses and throat."
(https://vitanetonline.com:443/forums/Index.cfm?CFApp=1&Message_ID=5306)
---
If You Have Sciatica or Back Pain, TAKE THIS REMEDY AND YOU'LL NEVER SUFFER AGAIN!



Date: April 21, 2017 04:44 AM
Author:
Darrell Miller (support@vitanetonline.com)
Subject: If You Have Sciatica or Back Pain, TAKE THIS REMEDY AND YOU'LL NEVER SUFFER AGAIN!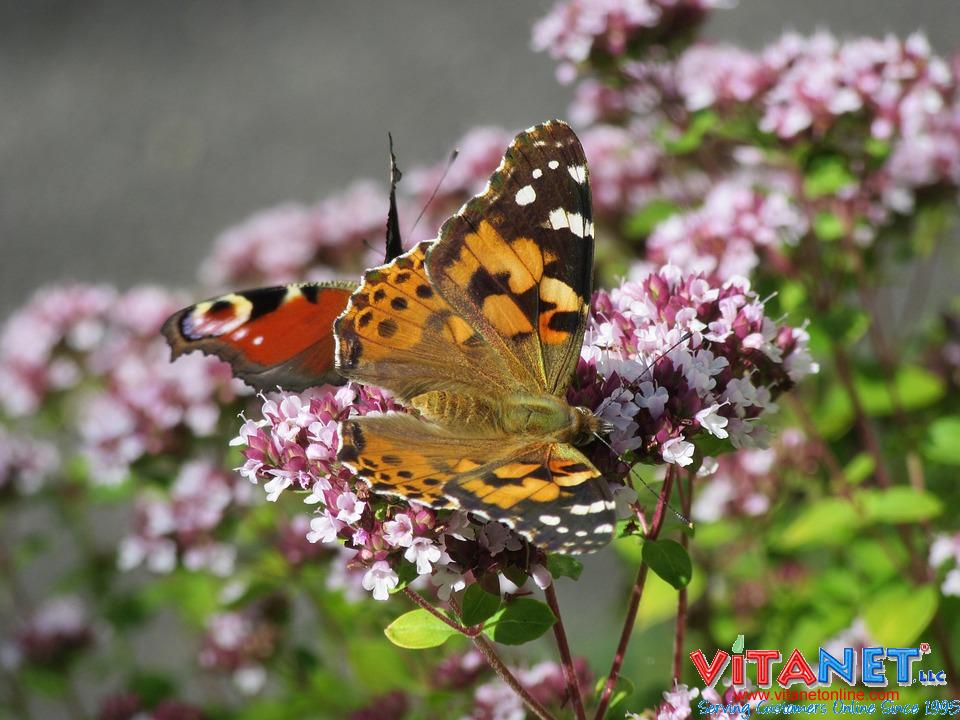 There is a new remedy available, and patients who are bothered by both back pain and sciatica are excited about this news. This is an easy to use remedy that provides almost instant relief, and alleviates the need for pills and other procedures.Why suffer with thee conditions when there is a remedy that is waiting for you to learn? It is safe, it is effective,and it is time to learn more about this cure that you need.
https://www.youtube.com/watch?v=9-AtduKW6b0&rel=0
Key Takeaways:
Sciatic back pain is the most common type of back pain and normally caused by a Pinched nerve.
The ingredients of the natural back pain remedy are crushed garlic cloves, milk, and honey.
Garlic is a natural anti inflammatory which is why it is recommended for back pain.
"To accelerate the healing you should combine the use of this remedy with regular exercise and stretches."
(https://vitanetonline.com:443/forums/Index.cfm?CFApp=1&Message_ID=4446)
---
6 Ways to Use Spring Herbs as Healthy Greens



Date: March 11, 2017 06:14 AM
Author:
Darrell Miller (support@vitanetonline.com)
Subject: 6 Ways to Use Spring Herbs as Healthy Greens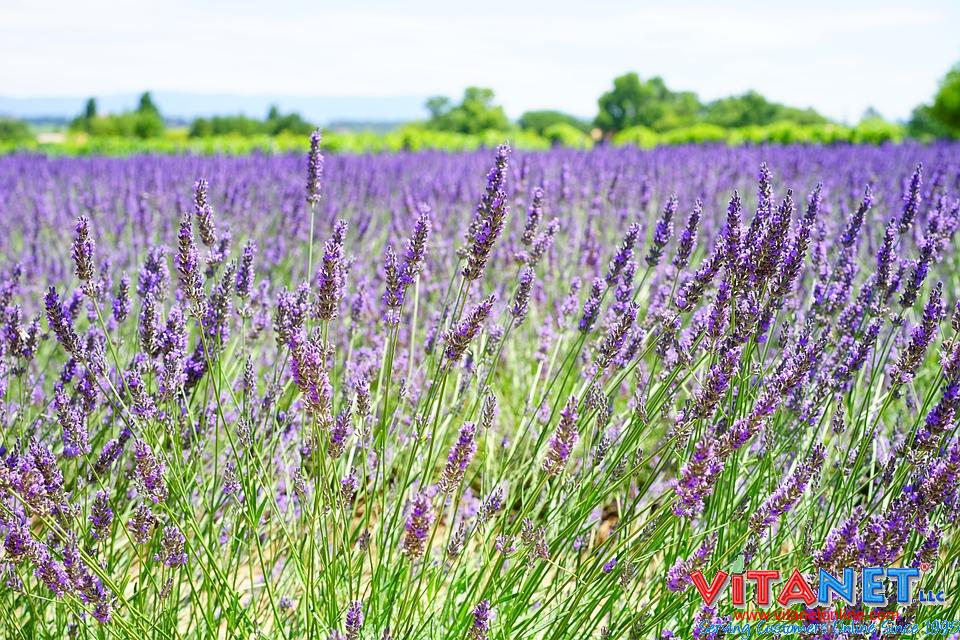 (https://vitanetonline.com:443/forums/Index.cfm?CFApp=1&Message_ID=4103)
---
6 Ways to Use Spring Herbs as Healthy Greens



Date: March 11, 2017 05:59 AM
Author:
Darrell Miller (support@vitanetonline.com)
Subject: 6 Ways to Use Spring Herbs as Healthy Greens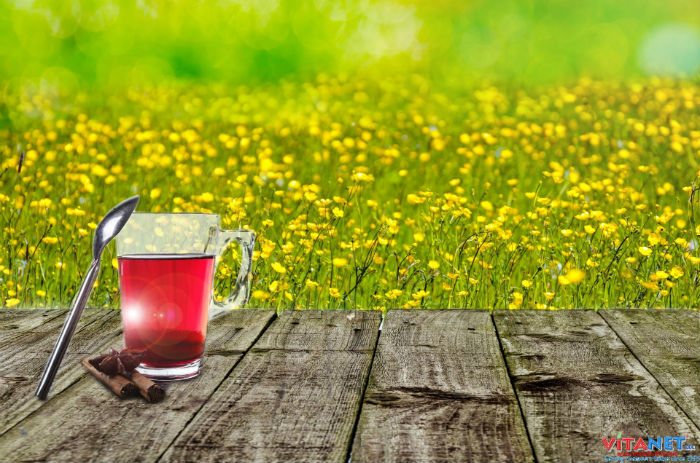 (https://vitanetonline.com:443/forums/Index.cfm?CFApp=1&Message_ID=4102)
---
New antibiotics discovered by sifting through the human microbiome



Date: December 01, 2016 08:59 AM
Author:
Darrell Miller (support@vitanetonline.com)
Subject: New antibiotics discovered by sifting through the human microbiome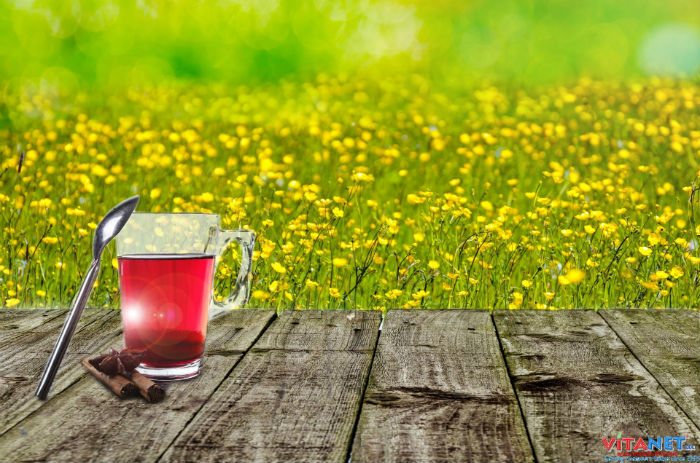 For Computer software to help discover new antibiotics is incredible. It's fascinating how far we have come with technology. Synthesizing is such an interesting concept. The experiments that suggested that the humimycins worked by inhibiting an enzyme that bacteria use to build their cell walls - and once that cell-wall building pathway is interrupted, the bacteria died. Wow, such a wonderful discovery.
Key Takeaways:
Most antibiotics in use today are based on natural molecules produced by bacteria -- and given the rise of antibiotic resistance, there's an urgent need to find more of them.
"It's like taking a hose and Pinching it in two spots," he says. Even if neither kink halts the flow altogether on its own, "eventually, no more water comes through."
They also used the software to predict the chemical structures of the molecules that the gene clusters ought to produce.
"The software initially identified 57 potentially useful gene clusters, which the researchers winnowed down to 30."
Reference:
https://www.sciencedaily.com/releases/2016/11/161116103642.htm
(https://vitanetonline.com:443/forums/Index.cfm?CFApp=1&Message_ID=3544)
---
Can Lime Oil Benefit Ones Health?



Date: February 20, 2014 05:04 PM
Author:
Darrell Miller (dm@vitanetonline.com)
Subject: Can Lime Oil Benefit Ones Health?

What is lime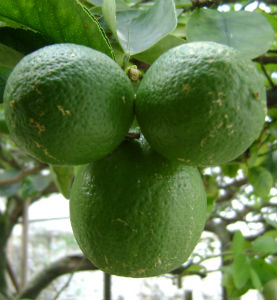 Lime, a green citrus fruit resembling lemons, is believed to have originated in Eastern Malaysia. While it is more popular as a citrusy, sweet, and oftentimes sour pulp and juice, lime oil can also be used to improve one's health.
Here are some of the health benefits of lime oil:

Digestion

Lime's acidity and natural flavonoids help increase the secretion of digestive enzymes in the stomach and naturally aid the body's digestion process, preventing uncomfortable bloating and wind. The high amount of acids in the fruit help clear the excretory system of toxins, promoting better bowel movement and relieving constipation. Lime oil can be consumed directly or be combined with a juice. Mix lime oil with a Pinch of salt to make a good and natural purgative minus all the side effects.

Skin Aging

Lime contains a high amount of Vitamin C and antioxidants that help maintain a healthy and fair complexion. Taking a few drops of lime oil a day helps remove toxins from the body and aid in the rejuvenation and repair of the tissues and cells. Many women also apply lime oil to their skin and faces to treat and reduce pimples, acne, blackheads, and scars. Some women mix lime oil with water, milk, or other essential oils to whiten their skin and reduce their skin's oil production for a clearer and greaseless complexion. It also has antiseptic properties and can help remedy and relieve eczema when mixed with olive or almond oil.

Protects Against Diseases

Lime has a soluble fiber that can decrease bad cholesterol in the body and decrease inflamed blood vessel that can cause a heart complication. The citric acid of lime breaks away uric acid, a waste product that can cause inflammation and pain while urinating. It also aids in relieving arthritis due to excessive uric acid in the system. Just like other citrusy fruits extracted to essential oil, it is also effective in treating and relieving colds, sore throat, coughing, and other flu infections. Diffusing lime oil and inhaling its aromatic scent can also immediately relieve vertigo, nausea, and congestion.

Sources

1. https://static.youngliving.com/en-US/PDFS/PIP_Lime.pdf
2. //www.cremedevie.com/lime-oil.htm
3. //www.chatelaine.com/health/diet/five-health-benefits-of-limes-they-can-reverse-the-signs-of-aging/
(https://vitanetonline.com:443/forums/Index.cfm?CFApp=1&Message_ID=3028)
---
Castor oil



Date: December 29, 2013 05:08 PM
Author:
Darrell Miller (dm@vitanetonline.com)
Subject: Castor oil

What is Castor Oil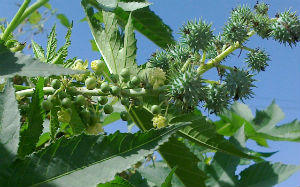 Castor oil is an inflammatory and anti oxidant oil. A very pale yellow liquid extracted from castrol seed, with high concentration of unsaturated fatty acid,although with unpleasantand strong taste castor oil is used as medicine.
Benefits of castor oil
Castor oil have been found to help in many day to day problems, they include:
Yeast infection constipation: Castor oil has strong laxative thus very effective when it comes to constipation, you can mix with some juice to take away the bitterness.
Arthritis Natural remedy: Castor oil contains anti- inflammatory properties making it an excellent massage for reliving arthritic joints, nerve inflammation and sole muscles.
Acne: The medicinal content in castor oil makes the skin healthy and minimizes a menstrual disorder castor oil consist of ricinolec acid which is anti-inflammatory, oral consumption of 2 spoonful will reduce menstrual pains and other body pains.
Hair growth: Fatty acids and vitamin E aids in hair growth.
Anti allergic: Castor oil is anti allergic in nature thus helps in allergies related to skin ans naso-pharyngeal.
Increases immunity: Castor oil increases white blood cells thus fights infections.
Labor induction: When castor oil is given to pregnant female who are at full time pregnancy it induces labor by pushing of uterus contraction giving easy child birth.
Chemotherapy drugs: Castor oil acts as medium chemotherapy drug to some cancerous tumors. Castor oil is used to reduce warts, moles and cysts, apply castor oil with a Pinch of banking soda and wait for the desired results. Ringworm's known to be the most stubborn fungal infection castor oil has a compound known as undercylenic acid which is known to be effective in treating the fungal infections.
Castor oil thickens eye brows and eye lashes, since castor oil enhances hair growth just apply castor oil in your eye brows and lids everyday.
References:
www.stylecraze.com and //castoroil.org
(https://vitanetonline.com:443/forums/Index.cfm?CFApp=1&Message_ID=2941)
---
Shark Cartilage



Date: April 30, 2008 03:03 PM
Author:
Darrell Miller (dm@vitanetonline.com)
Subject: Shark Cartilage

Sharks do not have skeleton of bone but of cartilage, which is a dense form of connective tissue. Its main components are cells known as chondrocytes that are responsible for producing collagen fibers, an elastic protein called elastin that is responsible for the skin returning to its original shape after being Pinched, and ground substance that is rich in proteoglycan, a protein with glycosaminoglycan chains.
Shark cartilage is said to be beneficial in the treatment of many conditions including arthritis, psoriasis (allied to arthritis), rheumatism, eczema, acne, allergies and the most controversial – cancer. It is said to inhibit tumor growth by inhibiting angiogenesis – the formation of new blood vessels by growing them from old ones. This can lead to metastasis, or the spread of cancer between organs and also feed the cancer cells with blood.
Shark cartilage has been used medicinally for thousands of years, particularly in ancient China where its use is documented, and might also have been in other areas where the consumption of fish was high. However, the production of shark cartilage and its trade is not well documented. The major cartilage consuming countries are Australia, India, Japan and the USA, although it is used or consumed in many other countries, especially Hong Kong, Taiwan, China and, increasingly, Europe.
The best quality of cartilage is from the blue shark due to its higher chondroitin quality. Chemically, chondroitin is an acid mucopolysaccharide, and a very large molecule that is used for a variety of purposes. In arthritis it is difficult to get it to the source of the problem due to its physical size and large doses are used to ensure that at least a proportion passes through the capillaries to the joints.
Arthritis is a particularly prevalent disease and comes in two forms: osteo- and rheumatoid arthritis. Osteoarthritis develops over a long period of time, and generally the cartilage roughens and becomes thin, while the bone becomes thinner. Extra synovial fluid, that lubricates the joint, can be formed and that causes swelling. The bone tried to repair itself, but degeneration continues and the tendons become affected. Eventually inflammation can occur leading to severe swelling and pain. There are several causes, the most common being injury or repetitive hard use of the joints.
Rheumatoid arthritis, on the other hand, is completely different, and is caused by the immune system rather than wear and tear. The immune system mistakes parts of your joints as being foreign, and attacks the synovial membrane, or lining of the joint. It might also attack the sheath around the tendons. This eventually causes the cartilage to thin and the joints to wear, and the inflammatory response can cause painful inflammations. There is no apparent cause, though heredity, lifestyle and hormones might all be connected.
The effect of shark cartilage on arthritis is well documented, and in one study in the 1970s, only 11% of patients did not respond well to a treatment of cartilage injections. The pain relief the injections provided lasted from six weeks to over a year, though no reason could be provided for the vast difference. However, it did seem to demonstrate that the remedy was more than just a placebo. In another study involving bedridden osteoarthritis patients, eight out of ten could leave their beds after only three weeks of oral cartilage treatment. Shark cartilage appears to be effective when administered both intravenously and orally.
In a later placebo study involving 147 arthritis patients, they were given either shark cartilage or a placebo. Those with the placebo were encouraged to use other treatments when their pain became severe. After five years the placebo group reported a 5% drop in pain scores compared to 85% of the group taking shark cartilage. The joint deterioration in each group was assessed, and was considerably less in the cartilage group, who also lost less time at work through pain.
All of these results indicate that shark cartilage can be used to relieve osteo- and rheumatoid arthritis pain in at least 60% of sufferers. Since rheumatoid arthritis has been linked to psoriasis, this could also explain its effects on psoriasis. What the studies did indicate is that you need not wait five years to find if the treatment is effective or not: if you do not experience positive results within between four and six weeks, then shark cartilage treatment will likely not work for you.
There is no doubt that shark cartilage can provide relief to painful, swollen joints, and this is likely due to the mucopolysaccharides. It can also prevent the undesirable growth of new blood vessels into the cartilage and appears to help to regulate the immune system. These are also two of the reasons why it is believed by some to be an effective treatment for cancer by preventing metastasis.
It was the publication of the book "Sharks Don't get Cancer" that started the rush for shark cartilage as a a treatment for cancer, but the problem is that sharks do get cancer – they even get cancer of the cartilage! However, that does not mean that the scientific reasons for the inhibition of metastsis are invalid. They are valid, and it is metastsis rather than the original cancer that ferquently leads to death. Metastsis is the spread of the disease round the body by the bloodstream, and shark cartilage appears to be able to help to prevent that. It also prevents the growth of blood cells into cancerous areas to feed the cancers with oxygen and other nutrients.
Although there are few reported side effects of shark cartilage, in the interest of safety it is advised that children and pregnant women should avoid it. The same is true of people recovering from recent surgery since it could slow healing due to its effect on repairing blood vessels. If you have a low white blood cell count, do not have a shark cartilage enema since it can cause a potentially fatal infection.
Otherwise it should be safe to take, and is available in many forms including creams, capsules, powders and injections. The recommended dosage is 1 gram dried shark cartilage for each 7 Kg (15 lb) body weight. Once you begin to see an effect on the pain of your arthritis, one can then try to reduce the dose to 1 gram for each 18 Kg (40 lb) body weight.

--
Vitanet ®, LLC


(https://vitanetonline.com:443/forums/Index.cfm?CFApp=1&Message_ID=1778)
---
Cayenne for your aches and pains!



Date: December 22, 2007 11:15 AM
Author:
Darrell Miller (dm@vitanetonline.com)
Subject: Cayenne for your aches and pains!

Cayenne is the spicy pepper that is found in the same family as bell peppers and jalapenos. It is responsible for putting the kick into a lot of different spicy dishes, but it also helps to promote better health. Cayenne creams have capsaicin, an active compound which has proven to ease the pain of arthritic joints, along with the discomfort from shingles, muscular aches and spasms, bursitis, diabetic neuropathy, and phantom pains that follow amputation. By rubbing capsaicin on the skin, one can get rid of the chemical messengers that usually send pain signals. Even though the source of pain will still be there, using capsaicin will cause relief from the pain. However, this effect won't last, so you will need to keep applying the cream to continue to deplete messengers that send pain signals. To use capsaicin, start by applying it four times a day for the first four days, then cut back to twice daily. You can tell a cayenne cream is working because there is a definite tingle, sometimes even a sting when you first apply them. Be careful not to put too much of this potent stuff on irritated or broken skin and be sure to wash your hands after applying so that you do not get the cream into sensitive areas such as your eyes and mouth.
By consuming cayenne in foods or in a capsule, one can ease the pain of stomachache, cramps, gas, or indigestion. One can also benefit the cardiovascular system by lowering LDL cholesterol and can also protect the body from free radical damage. Even more promising research on cayenne has found that cayenne cranks up thermogenesis and also suppresses appetite, assisting in weight loss. This means that while your mouth is burning from the spicy food, you are also burning calories. This spicy herb has also shown promising results in its ability to protect the stomach lining from damaging effects of aspirin. If you know that you have an ulcer or gastritis, make sure to use cayenne cautiously as it could worsen those conditions.
If you are looking for a great way to cleanse your system, an effect detox drink can be made from cayenne. By simply squeezing the juice of one lemon into a pint of warm water and adding a Pinch of cayenne and one tablespoon of maple syrup, an effective drink can be created. Drinking one or more cups daily will produce great effects. If you've decided to eat mostly raw fruits and veggies during your cleansing diet, you might find that the raw foods can be tough to digest. A lot of people have found that when their digestive fire is weak, the raw fruit and vegetables are not easily digested. By sprinkling a little cayenne on your foods, you can build up the inner digestive fire, making raw foods much more easily digested. To get all of these great and helpful benefits, you can find cayenne at any local health food store or pharmacy. Cayenne can enhance absorption of the vitamins and prescription drugs you are currently taking; always first, be sure to consult your health care practitioner to make sure that cayenne is right for you.


--
Buy Cayenne at Vitanet, LLC &reg


(https://vitanetonline.com:443/forums/Index.cfm?CFApp=1&Message_ID=1679)
---
What are you really Getting?



Date: August 21, 2006 05:20 PM
Author:
Darrell Miller (dm@vitanetonline.com)
Subject: What are you really Getting?

Supplement labels can be confusing!
The list of ingredients on some supplement labels can tax the mind of even a Ph.D. in nutrition!  What's worse, although labeling laws exist to counter misleading and non-uniform labeling, confusing and deceptive labeling, confusing and deceptive labeling practices continue to abound.  Here's some help to aid you in making better sense of supplement labels.
1.Begin at the Bottom
The supplement facts panel on the label of every nutitional supplement sold in the U.S. tells you about active ingredients in a product. Before analyzing this information, look beneath the panel, where the OTHER INGREDIENTS are listed.  Here, at a glance you can begin to spot a questionable product.  Synthetic colors, flavors, preservatives, or the absence of certain information, are early warning signals. 
Poor Label

Good Label

1.other ingredients: Cellulose, stearic acid, sucrose, sodium, silicoaluminate, talc, titanium dioxide, mineral oil, FD&C red #40, FD&C yellow, aluminum lake, polysorbate 80.

other

ingredients: Cellulose(capsule), vegetable magnesium state, silica.

this

product contains no gluten, wheat, yeast, eggs or dairy, no synthetic colors or flavors , and no toxic levels of lead or other heavy metals.
Lot# 123456

Expires: 01/08 or use by: 01/08
Other Ingredients: supplements can be natural only by degree, since their manufacture often requires the use of binders, flowing agents and other items.

 

Such materials may come from natural and artificial sources. They must be listed in descending order by quantity.
Contains No / May Contain:

 

Sometimes, supplements are derived from sources that could cause reactions in allergic individuals (

eg

. Soy, shellfish).

 

Better labels tell you which allergens are absent, as well as those which may be present.
Expiration date & lot Number: shelf life varies fro different supplements, but most will diminish in potency and quality over time.

 

Better labels provide a USE BYE or EXPIRATION date.

 

They also note a LOT NUMBER for identifying product origin (for tracking any product related problems).
2.Directions, Dose & Value
Poor Label

Good Label

DIRECTIONS: Take 6 tablents daily, two with each meal.
Directions: Though not required on labels, directions tell how and when to take supplements.  This is important because timing your doses can affect absorption. In general:
<![if !supportLists]>· <![endif]>Vitamins are best absorbed when taken with food, and in divided doses throughout the day.
<![if !supportLists]>· <![endif]>Fat-soluble vitamins (A,D,E,K) require dietary fat for absorption, so are best taken with meals.
<![if !supportLists]>· <![endif]>Many minerals can be absorbed effectively at any time.
<![if !supportLists]>· <![endif]>Most herbs, probiotics, amino acids & proteolytic enzymes (not digestive enzymes, which should be taken with meals) are best taken on an empty stomach.
Poor Label

Good Label

Supplement facts

serving size 3 tablets
servings per container 20
% DV (Daily Value)

Supplement facts

1. Serving Size 2 Tablets

2. Servings per container 30

3. % DV (Daily Value)
1. Serving size: SERVING SIZE is required on labels. It recommends the number of tablets, capsules, spoonfuls, ect. Taken at one time.  Be ware that a serving is not necessarily the total recommended daily amount.
<![if !supportLists]>2. <![endif]>Cost-Effectiveness: To determine, first find the SERVING SIZE.  Then read the directions to see how much servings are suggested daily.  Finally, divide the number of servings needed into the number of SERVINGS PER CONTAINER.
Example: Assuming the two bottles above have the same ingredients and cost. The product on right offers more servings, and is a better buy. Product on left just has less nutritive ingredients, or more filler, in each pill.
<![if !supportLists]>3. <![endif]>% DV (Daily Value): The daily value of a nutrient represents the amount expected to meet the daily needs of an "average" healthy person.  On labels, % DV indicates provided by one serving.  DVs have not been established for herbs, essential fatty acids and other nutrients.
Note: Many experts in nutrition think that suggested DV levels for some nutrients are far too low to optimize health.  This is why certain ingredients may be present at greater than 100% DV levels.
3.Games Labels Play
There is no free lunch in the world of supplements.  A bottle that costs less probably contains less – either fewer nutrients, or less effective forms of nutrients.  Educate yourself; compare ingredient amounts, forms and sources, and watch out for labeling tricks such as these.
"Padding" the label
"padding" the label is a common way for supplement marketers to make their ingredients list look more complete and beneficial than it really is.  Padding methods include:
Poor Label  amount per serv.

Good Label  amount per serv.

1.CoQ10……….1000mcg

2.Oat Bran………20mg

   Oat fiber……….1mg

3. Oat flavonoids…25mcg

1. CoQ10………….50mg
Pixie Dust:

 

Adding useful ingredients in therapeutically useless amounts. Some brands use tiny amounts of nutrients just to get the ingredient on the label.

 

Learn how much nutrient is required, and be watchful of inappropriate measurement sizes. (See Weights & Measures below.)
Example: CoQ10 useful range is 30mg to 400mg (milligrams.)  product on left provides 1000mcg  (microgram) of CoQ10, the equivalent of just one mg!  product on right provides a beneficial 50mg.
Sounds Good:

 

Adding impressive but irrelevant ingredients, often in useless amounts, that are of no benefit to the formula.
Example: Whole grains such as oats are part of a heart healthy diet, but the product on left provides less than a Pinch 20mg of oat bran.  Product on right includes no irrelevant ingredients in useless amounts.
Expanding Assets:

 

Separately listing the parts of a single ingredient to give the illusion of additional ingredients.

 
Example: Fiber and flavonoids are part of oats, not more ingredients.
The "Name's the Same" Game
A common trick is to provide unproven, weak or useless forms of familiar, good ingredients.  Buyer beware!
Poor Label  .

Good Label   .

Pygeum Bark Powder

Pygeum Africanum…..100mg

Pygeum Bark Extract

Pygeum Africanum (Standardized to 13% total sterols……….100mg
Example: Studies suggest that Pygeum bark standardized extract helps support prostate health.  Product on left uses unresearched powdered bark.
Proprietary Blend = "It's a Secret"
Some companies may hide the quantity and quality of their ingredients by calling their formula  a "Proprietary Blend."  This term may allow manufacturers to use a lot of nutrient from a cheap source and very little from a good source without disclosing how much of each you are actually getting. 
This deceptive practice is legal—as long as the secret blend:
<![if !supportLists]>· <![endif]>Is labeled "Proprietary Blend" (or fanciful trademark name)
<![if !supportLists]>· <![endif]>Lists individual nutrients in descending order by weight
<![if !supportLists]>· <![endif]>Lists the total weight per serving
When you see the word "Proprietary," ask: "how relevant is the first or second ingredient?"  Sometimes, the most abundant ingredients are either fillers, or inexpensive, less effective forms.
Poor Label              amount per serv.

Good Label             amount per serv.

Special Proprietary Women's Blend

Alfalfa herb, Black Cohosh root, Chaste Tree berry, Dong Quai root, Licorice root………….350mg

Black Cohosh root

Cimicifuga Racemonsa (2.5% total triterpene glycosides)…….125mg

Chast Tree berry

Vitex agnus-castus (0.5% agnusides)………………..100mg

Dong Quai root

Angelica sinensis (5:1 extract)..75mg

Licorice root

Glycyrrhiza glabra……………50mg
Example: Legally, product on left could contain 99% alfalfa filler and only 1% of all the other herbs together! The Good Label tells all.
Hiding Outside the Box
Another clever way to hide the quality of ingredients is by listing them outside the Supplement Facts box, in the Other Ingredients section located beneath the box.  This section is usually intended for listing agents used in the tableting or encapsulation process.
Poor Label

Good Label

Other Ingredients: Cellulose, stearic acid, spirulina, lycopene, grape seeds.

Other Ingredients: Cellulose, vegetable magnesium stearate.
Example: Agents used in supplement manufacture (i.e. cellulose and stearates) should be listed under Other Ingredients.  Product on left also uses this section to list catchy sounding spirulina, lycopene, and grape seeds.  With no amounts listed, assume these ingredients are present in low levels that provide little value.  A supplement maker who is proud of a product's nutritive ingredients will fully disclose amounts within the Supplement Facts box not list these ingredients along with manufacturing agents in the Other Ingredient section.
4.Understanding Herbs
Herb Forms: Powders, Tinctures, Extracts
The form, preparation and concentration of an herb affects its potency and influences the herb's potential for therapeutic effectiveness.  the potency of all herb forms except standardized extracts are uncertain and depends on factors invisible to the consumer (i.e. soil quality, rainfall, seasonal climate, harvesting methods, storage methods and age).
            Know Your Plant Parts: Medicinal plants often have specific parts that are most effective therapeutically, such as the root for goldenseal, the leaf for raspberry, and the blossom for clover.  Products using irrelevant plant parts may cost less, but offer little or no benefit!
Powdered Herb
Often encapsulated or used as tea, powdered herbs are more likely than other forms to lose potency when exposed to air.  Fresh, high quality powdered herb may add therapeutic or nutritional value to a supplement.  Low quality powders may provide little benefit.  Look for expiration or "use by" dates.
Poor Label

Good Label

Saw Palmetto………..320mg

Saw Palmetto berry

Serenoa repens……320mg
Example: If the label doesn't say otherwise, assume the form of herb is powdered.  Better labels specify plant part and latin name (genus and species).  Sometimes a less effective species of a plant is used to save money.  Check to see if other related species may be equally effective.
Tinctures and Fluid Extracts
Tinctures contain the soluble parts of dried or fresh herbs, often extracted in a mixture of alcohol and water, vinegar or glycerin.  Tinctures are usually dispensed by drops. This form is more stable and thus has longer shelf life than powdered herb.
Poor Label

Good Label

Saw Palmetto berry

Tincture…………..320mg

Saw Palmetto berry

Serenoa repens 1:5 tincture, 40% alcohol………………..320mg
Example: Better labels specify tincture strength as a ratio.  Regular tinctures are made using 1 or 2 parts herb to 10 parts solvent, yielding strength ratio of 1:10 or 1:5.  higher potency tinctures (also known as fluid extracts) use more herb in less solvent, yielding stronger 1:3, 1:2, or even high strength 1:1 ratios.
Concentrated and standardized extracts
Concentrated or standardized extracts (solid, powdered, liquid) are generally prepared from evaporated herbal tinctures or teas.
Poor Label

Good Label

Saw Palmetto Berry Extract

..

……..320mg
Saw Palmetto berry standardized extract………..320mg

Saw Palmetto berry

Serenoa repens extract 5:1…………320mg

Saw Palmetto berry

Serenoa repens (standardized to 85%-95% fatty acids and sterals)………320mg
Concentrated extracts commonly use 4 to 8 parts of plant matter to make 1 part extract (4:1 to 8:1).

 

Some may use up to 200 pounds of herb to make 1 pound of finished product (200:1)!
Example: A better label tells you the concentration strength by noting the ratio of herb to extract.  This is often appears after the plant name.
Standardized Extracts are lab-analyzed to provide a verified amount of one or more nutritive ingredients.

 

In many cases, proportional amounts of other constituents are also present, retaining the natural "fingerprint" of the whole herb.

 

Standardized extracts are the most consistent, and often the most potent, form of an herb.

 

They are used in the majority of studies demonstrating therapeutic effectiveness.
Example: Standardized extracts provide a set percentage of an herb's researched nutritive ingredient.  Useless this percentage is noted on the label, the term "Standardized" is meaningless.
5.Beware of False Claims
Is it science of is it marketing?  To avoid being misled, question all claims on supplement labels as well as in advertisements.  Although government guidelines restrict the types of claims that manufacturers can legally use to promote their products, not all companies comply.  Many promises mount to little more than marketing hype.
Use common sense to decide if a claim seems realistic.  Be aware of emotionally charged, misleading language in advertising.
When doubt, contact the company and request information to support a claim.  Unbiased research and human studies are most relevant.  If the science seems legitimate, verify that the form and dose used in product match form and dose showing benefit in studies.
Weights & Measures

1 kilogram (kg) = 1000grams (g)

1 gram (gm) = 1000 milligrams (mg)

1 milligram (mg) = 1000 micrograms (mcg)

1 liter = 1000 milliliters (ml)

946 milliliters (ml) = 1 quart

30 ml = 1 fluid once

1 teaspoon, medical = 5 milliliters (ml)

1 tablespoon = 15ml = ½ fluid ounce

28.35 grams (gm) = 1ounce

1 kilogram = 2.2 pounds

Vitamin E

Measured in mg alpha-tocopherol equivalents 1 mg alpha tocopherol = 1.49 IU

Beta Carotene 1mg = 1667 IU

Vitamin A

1 RE (retinol equivalent) = 5 IU

1 RE = 6mcg of beta carotene

1 RE = 1mcg of retinol

Vitamin D

Measured in mcg cholecalciferol

1 mcg cholecalciferol = 40 IU


--
Buy Discount Vtiamins Vitanet &reg



(https://vitanetonline.com:443/forums/Index.cfm?CFApp=1&Message_ID=1353)
---
Stevia Conversion Chart



Date: June 15, 2006 11:24 AM
Author:
Darrell Miller (dm@vitanetonline.com)
Subject: Stevia Conversion Chart

Use this chart to measure stevia powder and liquid out for cooking. Each measurement is based on how much stevia one needs compared to its equivalent of sugar used in a receipt. You might have to adjust the dosage based on personal taste.
The stevia extract powder referred to in this chart is the pure form,
or the liquid extract made from the pure powder.
| | | |
| --- | --- | --- |
| Sugar amount | Equivalent Stevia powdered extract | Equivalent Stevia liquid concentrate |
| 1 cup | 1 teaspoon | 1 teaspoon |
| 1 tablespoon | 1/4 teaspoon | 6 to 9 drops |
| 1 teaspoon | A Pinch to 1/16 teaspoon | 2 to 4 drops |
(https://vitanetonline.com:443/forums/Index.cfm?CFApp=1&Message_ID=1315)
---
Recipes - Mango Lassi Smoothie



Date: July 06, 2005 05:32 PM
Author:
Darrell Miller (dm@vitanetonline.com)
Subject: Recipes - Mango Lassi Smoothie

Mango Lassi Smoothie
In india, Lassis like this one take some of the heat out of fiery foods. Adding a Pinch of cardamom or cinnamon can give your lassi an even more authentic Indian taste.
2 Mangoes, Peeled and Seeded
2 Cups yogurt (Soy or dairy)
2 tablespoons honey and dehydrated cane juice sweetener
1 teaspoon rose water or juice of
1 lime (optional)
1/2 cup ice (optional)

yeild: 2 servings. analysis per serving: 357 calories, 4g fat, 14g protein, 70g carbohydrates.

: Energy Times...



--
Vitanet &reg



(https://vitanetonline.com:443/forums/Index.cfm?CFApp=1&Message_ID=549)
---
Prostate Health Naturally



Date: June 16, 2005 11:11 AM
Author:
Darrell Miller (dm@vitanetonline.com)
Subject: Prostate Health Naturally

Nature's Life Prostate Health Options


Prostate Health... Naturally

Prostate issues too often put a damper on the activities of men of all ages and they are far more common than previously thought. According to some studies, virtually all men will eventually experience prostate issues.

Men with enlarged prostates experience discomforts that may include difficulty urinating, increased frequency and urgency of urination, bouts with sleep-disturbing nighttime urination and lower back discomfort. Dealing with the discomforts from enlarged prostates may be costly, too. Every year about 400,000 men have prostate surgery, adding over $3 billion annually to the national health care bill.

Nature's Life offers several products to support prostate health, including Saw Palmetto as a whole berry concentrate, and three doctor-formulated combinations including Saw Palmetto for supporting prostate health. All of these products are designed to provide nutritive support for:

healthy prostate gland function
normal urine flow

Nature's Life® Prostate formulas are made from all natural ingredients… only the finest available. Regardless of the formula you prefer, you can always be sure of the same superior quality and consistent results.

Prostate function
A small doughnut-shaped gland, the prostate surrounds the urethra where it leaves the bladder. The prostate produces an alkaline substance which makes up the largest part of the seminal reproductive fluid (semen).

Most men's prostates start to enlarge at about age 50. As the prostate gland enlarges, it Pinches the urethra, causing reduced urine flow and increased discomfort. Research into prostate enlargement is focusing on male hormones, or androgens. In older men, androgen production changes result in higher levels of dihydrotestosterone (DHT), which is produced from testosterone. The prostate is more likely to enlarge when higher levels of DHT are present.

The Holistic Approach
A unique combination of herbs, amino acids, vitamins, minerals, phytonutrients, and essential fatty acids may help provide nutritional support to maintain good prostate health.

Saw Palmetto Berry (Serenoa repens B.)
The berries from this small tropical palm contain lipophilic sterols and essential fatty acids, including beta sitosterol. Saw Palmetto extract may also support normal inflammatory response by inhibiting the production of prostaglandins. Research suggests that Saw Palmetto may help to increase urine flow and decreases nighttime discomfort. Saw Palmetto has been the subject of numerous double blind clinical trials. All of these effects of Saw Palmetto make it the key ingredient to support prostate health.

Pygeum Bark (Pygeum africanum H.)
The bark of this tall African tree contains lipophilic sterols, including beta sitosterol and sitosterone plus unique fatty acids. These ingredients influence prostaglandin synthesis to help provide nutritional support for a normal inflammatory response. Other components of pygeum may provide nutritive support to help maintain normal prostate size.

Stinging Nettle (Urtica dioica L.)
A common "weed" around the world, stinging nettle has a long history of traditional use to support normal urine flow. Nettle contains substances that may have anti-androgen activity. Many commentators feel that the potential beneficial effects of Nettle extract are increased when combined with Saw Palmetto.

Pumpkin Seed (Cucurbita pepo)
The seeds of this familiar food is a good source of zinc, phytosterols, and essential fatty acids: nutrients essential to prostate health. Preliminary studies find pumpkin seed extract promising alone, but combinations of pumpkin seed oil with nettle and/or saw palmetto have the potential to help restore and maintain healthy prostate size.

Minerals
Zinc is concentrated in the prostate gland and is a major constituent
of seminal fluid. Zinc appears to play a role in maintaining healthy male hormone balance, possibly by its effect on 5-alpha reductase, the enzyme which produces powerful androgens in the prostate. Preliminary reports suggest that zinc may be helpful in supporting urinary comfort. Copper is added to balance the zinc and prevent a
copper deficiency.

Active Aminos™ (Glutamic Acid, Alanine & Glycine)
These are the three amino acids found in highest concentration in the prostate. A recent study suggested that this combination of amino acids may help support normal urination and urinary urgency.

Beta Sitosterol
The oil constituents of a few plants, including soybeans, pygeum, and pumpkin seeds, contain a mixture of phytosterols, or plant hormones, that include beta sitosterol. Recent studies have suggested that beta sitosterol may help to support normal urine flow. Research also suggests that beta sitosterol may also support normal prostaglandin synthesis thus normalizing the inflammatory response.

Vitamin B-6 (Pyridoxine HCl)
This essential B vitamin is required for many metabolic processes, including the use of amino acids such as Glutamic Acid, Alanine and Glycine.

Lycopene: A valuable addition
Lycopene is an antioxidant carotenoid found primarily in most tomato products. In men, lycopene is stored in the prostate and testes, and has been associated with protecting the health of the prostate by acting as an antioxidant. As men age, the level of lycopene is diminished, therefore it should be replaced by food intake or supplements.

Several other herbs have traditionally been used for prostate and urinary tract health:

Herbs
Traditional Indications*
Burdock Root
(Arctium lappa L.)
Contains polyacetylenes, amino acids and inulin for restoring harmony to the body.
Cayenne Fruit
(Capsicum annuum L. var. annuum)
Contains capsaicin and saponins for stimulating blood flow.
Goldenseal Root
(Hydrastis canadensis L.)
Contains alkaloids, including berberine, a powerful tonic for all mucus membranes.
Gravel Root
(Eupatorium purpureum L.)
Contains active volatile oils and flavonoids; for healthy kidney and bladder function.
Juniper Berry
(Juniperus oxycedrus L.)
Contains essential oils, flavone glycosides, organic acids and terpenes for healthy kidney and bladder function.
Marshmallow Root
(Althaea officinalis L.)
Mucilage, containing poly-saccharides and uronic acid for normal urine flow.
Parsley Leaf
(Petroselinum crispum M.)
Contains coumarin and flavonoids for normal urine flow.
White Pond Lily Root
(Nymphaea odorata)
For intestinal cleansing.

* These are traditional indications, and Nature's Life does not guarantee that the indicated herb will have the referenced benefit at the levels provided.


Lifestyle Choices
Nutritionists believe that diet and exercise contribute a great deal to the success of natural prostate self-care. In addition to a comprehensive prostate support formula, men should reduce dietary fat, eat more fruits and vegetables and commit to a regular exercise program. This is not just for a healthy prostate, but a choice for a healthier, happier life.

The Nature's Life® brand has three comprehensive formulas with herbs and nutrients intended to provide nutritive support for healthy prostate gland function and normal urine flow, as well as individual supplements to complement these formulas:

800 Prostate Support™ combines standardized extract of Saw Palmetto – the choice for a stronger dosage – with Stinging Nettle, standardized Pygeum bark extract, and zinc.

Prostate 700+™ combines standardized extract of Saw Palmetto with concentrated Nettle root extract, and pumpkin seed oil.

600+ Prostate Maintain™ combines a whole herb form of Saw Palmetto for a regular maintenance dosage with Active Aminos™, Zinc, and a blend of traditional herbs.

Saw Palmetto, 500 mg whole herb

Lycopene 30 mg & 10 mg


Which Prostate Formula is Best For You?

| | | | |
| --- | --- | --- | --- |
| Nature's Life® Formula/Per Serving | 600 | 700 | 800 |
| Saw Palmetto | 600 mg | 213 mg* | 160mg* |
| Pumpkin Seed Extract | 50 mg | 267 mg* | |
| Nettle Root Extract | | 400 mg | 150mg |
| Pygeum Bark Extract | 10 mg | | 50 mg |



--
Vitanet &reg



(https://vitanetonline.com:443/forums/Index.cfm?CFApp=1&Message_ID=368)

---

Battle Fatigue! Don't passively accept chronic exhaustion and weakness.


Date: June 10, 2005 10:06 PM
Author: Darrell Miller (dm@vitanetonline.com)
Subject: Battle Fatigue! Don't passively accept chronic exhaustion and weakness.


Battle Fatigue! Don't passively accept chronic exhaustion and weakness. by Joanne Gallo Energy Times, December 6, 1999

Most folks wouldn't seek the distressing distinction of suffering chronic fatigue syndrome. Aside from a dizzying array of discomforts associated with the malady, the lack of a definitive cause, and few remedies offered by the medical establishment, scornful skeptics lob accusations of laziness or boredom or just plain moodiness. "Snap out of it!" they say, with little sympathy or understanding. "Just get moving!"

But if you're one of more than 3 million Americans affected by chronic fatigue, you know your problem is not all in your head. Your symptoms are real and they extend far beyond mere tiredness. In addition to a debilitating sense of fatigue that can make everyday existence feel like an overwhelming struggle, you may suffer from impaired concentration and memory, recurrent sore throats, nagging headaches, muscle and joint pain, swollen lymph nodes and fitful sleep. The persistence of any one of these effects alone could be debilitating, but the overall diminished capabilities of the chronic fatigue sufferer can become the most discouraging aspect of the disease.

But before you give up hope on kicking this energy-sucking ailment, look to natural ways to boost your immune system and regain your stamina for a more healthy and productive life. New research points to powerful, energy enhancing supplements which, combined with a nutritious diet and stress reducing techniques, can help you reclaim your body from a swamp of sluggishness.

Yuppie Flu?

Part of the public's misconceptions about chronic fatigue syndrome (CFS) may stem from vague definitions of exactly what it is and its causes.

In the '80s, CFS was often mentioned in the same breath as the Epstein-Barr virus, which garnered much notoriety as the "yuppie flu": a state of chronic exhaustion that often plagued young, overworked professionals, as the media trumpeted. CFS was initially thought to be the result of the Epstein-Barr virus, and the two were often considered to be the same thing. Since the Epstein-Barr virus causes mononucleosis, the term "chronic mono" was also thrown around to refer to long-lasting states of fatigue.

Today, CFS is defined as a separate disorder from the Epstein-Barr syndrome. Researchers have found that CFS is not caused exclusively by the Epstein-Barr virus or any other single infectious disease agent. According to the Centers for Disease Control (CDC) in Atlanta, CFS may have multiple causes, in which viruses or other infectious agents might have a contributory role. Some of these additional possible culprits include herpes simplex viruses, candida albicans (yeast organisms), or parasites.

According to the CDC, a person can be definitively diagnosed with CFS when she or he experiences severe chronic fatigue for six months or longer that is not caused by other medical conditions, and must have four or more of the following problems recurrently for six consecutive months: tender lymph nodes, muscle pain, multi-joint pain without swelling or redness, substantial impairment in short-term memory or concentration; sore throat, headaches, unrefreshing sleep and postexertional malaise lasting more than 24 hours.

Even if you are not diagnosed with CFS, you could still probably use some help in fending off fatigue. You may suffer from another poorly understood condition like fibromyalgia, which causes similar symptoms of exhaustion and pain with additional stomach discomfort. You may cope with another ailment like hypoglycemia or low thyroid function that zaps your energy. Or you could be like almost every stressed-out American adult trying to do it all at the expense of your well-being. Though researchers still search for a definitive cause for CFS, one thing is certain: Constant stress and poor nutritional habits weaken the immune system's ability to ward off a host of debilitating viruses and organisms. So before you run yourself down and succumb to a chronic condition, learn how you can build up your defenses now.

Nutrient News

Some of the most exciting new research in CFS treatments focuses on NADH or Coenzyme 1, an energy-enhancing nutritional supplement. This naturally-occurring substance is present in all living cells including food, although cooking destroys most of it. Coenzymes help enzymes convert food and water into energy and NADH helps provide cellular fuel for energy production. It also plays a key role in cell regulation and DNA repair, acts as a potent antioxidant, and can reportedly improve mental focus and concentration by stimulating cellular production of the neurotransmitters dopamine, noradrenaline and serotonin.

A recent study conducted at Georgetown University Medical Center in Washington, DC, and reported in the February 1999 issue of The Annals of Allergy, Asthma & Immunology, showed that chronic fatigue sufferers improved their condition significantly by taking Enada, the stabilized, absorbable, oral form of NADH. The researchers found that 31% of those who took the supplement achieved significant improvement in relief of their symptoms, and a follow up study showed that 72% achieved positive results over a longer period of time.

Coenzyme-A and Coenzyme Q-10 (Co-Q10) are related coenzymes also necessary for energy production.

According to Erika Schwartz, M.D., and Carol Colman, authors of Natural Energy: From Tired to Terrific in 10 Days (G.P. Putnam's Sons) CoQ10 in combination with the nutrient carnitine enhances cellular energy production, thereby boosting energy levels. Coenzyme-A is required to initiate the chemical reactions that involve the utilization of CoQ10 and NADH for the production of energy at the cellular level.

Another important energy-enhancing nutrient is D-ribose, a simple sugar that is crucial to many processes in your body. D-ribose stimulates the body's production of adenosine triphosphate, or ATP, an energy-rich chemical compound that provides the fuel for all body functions. D-ribose is essential to the manufacture of ATP and maintaining high levels of energy in the heart and skeletal muscles.

Vitamin Power

In addition to these new nutrients, a host of more familiar vitamins and minerals can help banish fatigue. According to Susan M. Lark, M.D., author of the Chronic Fatigue Self Help Book (Celestial Arts) nutritional supplements help stimulate your immune system, glands and digestive tract, promote proper circulation of blood and oxygen, and provide a calming effect. Some of Lark's recommended nutrients for building and regaining strength include:

Vitamin A: Helps protect the body against invasion by viruses that could trigger CFS, as well as bacteria, fungi and allergies. Supports the production and maintenance of healthy skin and mucous membranes, the body's first line of defense against invaders. Also supports the immune system by boosting T-cell activity and contributing to the health of the thymus, the immune-regulating gland.

Vitamin B Complex: Depression and fatigue can result from the body's depletion of B vitamins, which can occur from stress or drinking too many caffeinated beverages. Studies have provided preliminary evidence that CFS patients have reduced functional B vitamin status (J R Soc Med 92 [4], Apr. 1999: 183-5). The 11 factors of B complex are crucial to glucose metabolism, stabilization of brain chemistry and inactivation of estrogen, which regulate the body's levels of energy and vitality. n Vitamin C: Helps prevent fatigue linked to infections by stimulating the production of interferon, a chemical that can limit the spread of viruses. Helps fight bacterial and fungal infections by maintaining healthy antibody production and white blood cells. Also necessary for production of adrenal gland hormones which help prevent exhaustion in those under stress.

Bioflavonoids: Help guard against fatigue caused by allergic reactions; their anti-inflammatory properties prevent the production of histamine and leukotrienes that promote inflammation. Bioflavonoids like quercetin are powerfully antiviral.

Vitamin E: Has a significant immune stimulation effect and, at high levels, can enhance immune antibody response.

Zinc: Immune stimulant; improves muscle strength and endurance. Constituent of many enzymes involved in metabolism and digestion. n Magnesium and Malic Acid: Important for the production of ATP, the body's energy source. Magnesium is also important for women who may develop a deficiency from chronic yeast infections.

Potassium: Enhances energy and vitality; deficiency leads to fatigue and muscle weakness.

Calcium: Combats stress, nervous tension and anxiety.

Iodine: Necessary to prevent fatigue caused by low thyroid function, as it is crucial for the production of the thyroid hormone thyroxin.

Herbal Helpers

In addition to nutrients to bolster your immunity, herbal remedies can also help suppress viral and candida infections. Garlic is a powerful, natural antibiotic, while echinacea and goldenseal have strong anti-infective abilities. Other botanicals help combat tiredness and depression: stimulating herbs such as ginger, ginkgo biloba, licorice root and Siberian ginseng can improve vitality and energy. For anxiety, moodiness and insomnia try passionflower or valerian root, which both have a calming effect on the central nervous system.

Eating For Energy

Supplements can only do their best if you eat a nutritious diet. Start by cutting out large quantities of sugar, caffeine, alcohol, dairy products, red meat and fat.

But what are the best foods when trying to restore energy or recover from illness? "High nutrient content foods with a good balance of proteins and carbohydrates," answers Jennifer Brett, ND, interim clinic director and chair of botanical medicine at the University of Bridgeport College of Naturopathic Medicine.

"You want foods with high nutritional value-that's where vegetables end up looking better than fruit."

Brett enthusiastically pushes that "universal food," as she calls it: chicken soup.

"In China," she says, laughing, "they do make chicken soup, and they do think of it as healing, because they add astragalus and shiitake mushrooms. Vegetable soups with chicken or fish have high nutritional value and are easy to digest."

The same principle applies to juices, Brett says. Juices are a good way to tastefully get more phytonutrients from fruits and vegetables into your diet. Toss in protein powder, and you can make a complete meal in your blender.

"You get more energy from juicing," she explains, "more accessible nutrients and carbohydrates that are not bound up in fiber." Brett's additional recommendation: oatmeal.

"It's got protein and carbohydrates combined with a lot of minerals, which you may not get from a sugary cereal," she says. "Sure, they spray some vitamins on them, but if you don't drink the milk in the bottom of the bowl, you'll miss out on them. You might as well take a multivitamin."

Fabulous Fiber

Look to fiber for superior energy enhancement. Natural Energy author Schwartz calls it downright "miraculous": "In terms of conserving precious energy, fiber-rich foods are your cells' best friends," she writes. "It takes smaller quantities of them to give you a full, satisfied feeling. They release all their benefits slowly, which allows the cells to extract nutrients with much less effort. Then these fiber-rich foods graciously leave the body with ease and efficiency." Among these "slow burn" foods that Schwartz says raise blood sugar slowly and steadily and maintain energy evenly:

Alfalfa sprouts-high in fiber and low in cholesterol.

Apples-one medium unpeeled provides 10% of the recommended daily fiber dose; unlike sweeter fruits, which are rich in healthful fiber, they help regulate blood sugar.

Broccoli-along with such greens as cauliflower, cabbage, kale, collard greens and broccoli rabe, it's packed with fiber, vitamins and minerals n Brown rice, wild rice, other whole grains-fiber treasure troves, including barley, quinoa, millet and buckwheat.

Corn-excellent fiber source.

Lentils and other legumes-high in fiber, delicious beans are rich in culinary possibilities.

Oat bran and wheat bran-mix into yogurt or add to cereal for the best available access to fiber.

Popcorn-an excellent snack.

Citrus for More Energy

If constant colds and infections are draining your energy, healthy helpings of citrus fruit may be the pickup you need. According to Robert Heinerman, in Heinerman's Encyclopedia of Healing Juices (Parker), citrus fruit have been used for more than a thousand years as natural remedies for a wide variety of ailments:

Kumquat juice is supposed to help clear up bronchitis. Lemon juice with a Pinch of table salt eases a sore throat. Lime juice in warm water soothes aches and cramps from the flu. Tangerine juice can break up mucous congestion in the lungs. Along with citrus' vitamin C, these fruits also supply carotenoids, antioxidants that provide disease-preventing benefits. Citrus also often contain calcium, potassium, folate (a B vitamin that fights against heart disease), iron and fiber.

Fruits are loaded with phytochemicals, naturally occurring chemicals that give fruit their vibrant colors. Yellow, red and orange fruits are also high in flavonoids, like quercetin, a substance which fights cancer. Quercetin also aids in prevention of cataracts and macular degeneration, according to author Stephanie Beling, MD, in her book Power Foods (Harper Collins).

Even the US Department of Agriculture agrees on this flavonoid's benefits, noting in its phytochemical database that quercetin is an "antitumor promoter, antiasthmatic, anticarcinogenic, antiplaque, cancer-preventive, capillariprotective." (Quercetin is also available as a supplement.)

Don't Avoid Avocados

For a vitamin rich food, few items beat the avocado which holds vitamins E and C as well as some B vitamins (B6, niacin, riboflavin). A significant source of beta carotene, though not nearly as much as carrots or sweet potatoes, avocados also contain high amounts of the minerals potassium, magnesium, copper and zinc.

Just 15 grams of avocado delivers about 81 international units of vitamin A as beta carotene. Beta carotene, a carotenoid in fruits and vegetables, is converted to vitamin A in the body. This vitamin, aside from providing antioxidant protection from damaging free radicals, is necessary for good eyesight, healthy skin and healing.

In addition, the avocado, like all of these healthy foods, tastes great. Which means that you can pep up and not have to sacrifice taste for zest.

Healthy Mind, Healthy Body

Remember that the path to wellness begins in your mind. Stress-reducing activities like yoga, meditation and massage and aromatherapy can have a great rejuvenating effect on your body. If you can learn to handle stress effectively instead of letting it control you-and strengthen your system with the right nutrients and diet-you'll find that fatigue can be a sporadic visitor rather than a chronic companion.



--
Vitanet &reg



(https://vitanetonline.com:443/forums/Index.cfm?CFApp=1&Message_ID=284)
VitaNet ® LLC. Discount Vitamin Store.
Back to top