Search Term: " Prosaglandins "

Messages 1-50 from 50 matching the search criteria.
---
Curcumin: The Superfood That Fights Inflammation



Date: April 30, 2022 09:39 AM
Author:
Darrell Miller (support@vitanetonline.com)
Subject: Curcumin: The Superfood That Fights Inflammation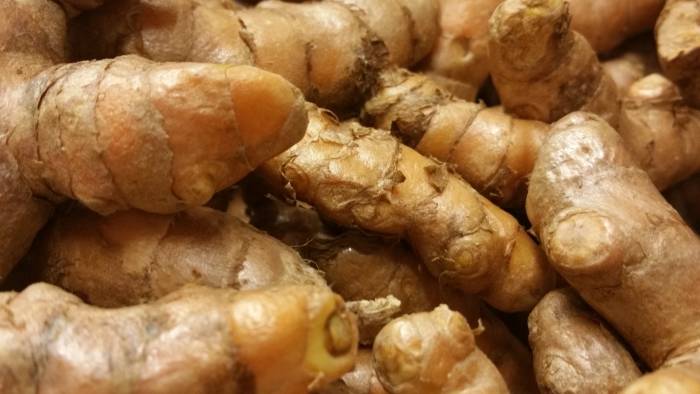 Do you suffer from inflammation? If so, you're not alone. Inflammation is a common problem that can cause pain and discomfort in the body. Fortunately, there is a natural remedy that can help: curcumin. Curcumin is a compound found in turmeric that has powerful anti-inflammatory properties. We will discuss the benefits of curcumin and how to add it to your diet.
What is inflammation and what causes it?
Inflammation is a natural process that helps the body heal. It occurs when the immune system responds to an injury or infection. The symptoms of inflammation include redness, swelling, and pain. While inflammation is a necessary part of the healing process, chronic inflammation can lead to serious health problems. Chronic inflammation is often caused by lifestyle factors, such as smoking, obesity, and stress. dietary factors can also contribute to chronic inflammation, including a diet high in sugar. Sugar causes the body to release inflammatory chemicals that can damage tissues and lead to disease. Therefore, reducing sugar intake can help to reduce the risk of chronic inflammation.
What are the symptoms of inflammation?
Inflammation is a natural process in the body that helps to protect us from injury and illness. It occurs when the immune system detects harmful stimuli, such as pathogens or damaged tissue, and triggers a series of reactions which boost the production of white blood cells. However, if inflammation becomes excessive or chronic, it can cause a range of physical symptoms, including redness and swelling at the site of inflammation, increased pain sensitivity, headache, fatigue and fever. Other common symptoms include irritation in the eyes and mouth, digestive issues like diarrhea and nausea, rashes or skin lesions, changes in appetite and mood swings. If you are experiencing any of these symptoms on a regular basis, it is important to take anti-inflammatory supplements to help control inflammation. One such supplement is curcumin.
How can curcumin help to reduce inflammation in the body?
Curcumin is a compound that can be found in turmeric, a bright yellow spice commonly used in cooking. This powerful phytochemical has been shown to have potent anti-inflammatory properties, and can help to reduce inflammation throughout the body. One of the main ways that curcumin achieves this effect is by blocking an enzyme known as cyclooxygenase, or COX. This enzyme is responsible for producing pro-inflammatory compounds called prostaglandins that are often associated with pain and swelling. By preventing their production, curcumin can help to control acute and chronic inflammation in the body, thereby reducing the risk of conditions such as arthritis, heart disease, and cancer. In addition to blocking COX activity, curcumin helps to reduce oxidative stress by inducing production of antioxidants like superoxide dismutase. Overall, these mechanisms make curcumin an excellent natural treatment for chronic inflammation and a host of related health problems.
How to add curcumin to your diet?
Adding curcumin to your diet is a great way to reap the many health benefits of this powerful natural compound. There are several different ways that you can incorporate more curcumin into your daily routine, from simply adding it to your favorite recipes to taking a supplement. For example, you can start off by incorporating turmeric into your cooking, as turmeric is one of the richest sources of curcumin in nature. Additionally, there are many curcumin supplements available on the market that can be easily incorporated into your daily routine. Ultimately, by making these simple changes in your diet, you can enjoy all the great benefits of curcumin for overall health and well-being.
The benefits of taking curcumin regularly
Curcumin is a compound found in the spice turmeric. It has powerful anti-inflammatory and antioxidant effects, and it has been used for centuries in traditional Chinese and Indian medicine. Recently, curcumin has begun to gain recognition in the Western world as well. A growing body of research suggests that curcumin may have a wide range of health benefits, including the ability to improve cognitive function, reduce inflammation, and even ward off cancer. Curcumin is generally well tolerated, but it can interact with certain medications. However, for many people, taking curcumin regularly can be a safe and effective way to improve overall health.
To fight inflammation, reduce sugar consumption and take curcumin
To help reduce inflammation in the body, it is important to reduce your sugar intake and take curcumin supplements. These steps are vital because chronic inflammation has been linked to a wide range of health conditions, such as heart disease, diabetes, and even cancer. Additionally, sugar consumption can also worsen inflammation by triggering the release of inflammatory chemicals like cytokines and free radicals.
One of the best ways to fight against inflammation is to take curcumin supplements on a regular basis. Curcumin is a natural anti-inflammatory agent found in turmeric, a spice that is commonly used in Indian cooking. Research has shown that curcumin can be just as effective as anti-inflammatory drugs in reducing levels of tumor necrosis factor alpha (TNF-alpha), a potent inflammatory chemical released by cells. Furthermore, studies have also shown that taking curcumin regularly may benefit overall health and prevent certain age-related diseases like Alzheimer's.
Overall, reducing your sugar intake and taking curcumin supplements are two effective ways to fight inflammation and improve overall health. By following these simple steps, you can help protect yourself from the many negative effects of chronic inflammation.
(https://vitanetonline.com:443/forums/Index.cfm?CFApp=1&Message_ID=6401)
---
Benefits of Boswellic Acid To The Body



Date: April 20, 2014 08:25 PM
Author:
Darrell Miller (dm@vitanetonline.com)
Subject: Benefits of Boswellic Acid To The Body

Benefits of boswellia

Rarely do people bank on herbs for treatment. Chemically manufacture medicines have taken over. However, what makes Boswellia herb very important? This herb has been used for a very long time. It is extracted from the Boswellia serrate tree. This herb is popular among other pharmacological medicines because of its medicinal values of reducing the effect of inflammation and inflammation related diseases.
What is inflammation?
Our body goes through very complex biological processes to keep us healthy. Inflammation is one of them. Inflammation has been the response action that the body takes towards an intruder. The body does this by producing prostaglandins and leukotriene; they are otherwise called inflammation mediators. Most of the time, the intruder can be harmful stimuli or pathogens and damaged cells. The body responds by causing acute pain in places like toes and fingers. Besides the pain, heat, swelling, redness and loss of function are signs of inflammation. Note that inflammation is not an infection.
Examples of inflammatory disease
Examples of inflammatory diseases are bronchial asthma that leads to narrowing of the respiratory tract and makes breathing difficult. Diabetes, type 1 is an inflammatory disease that is caused by the inflammatory mediators. They eat up the pancreas until it is exhausted. Production of insulin to counter diabetes will be affected largely.
How boswellia works
Boswellia releases boswellic acid. This is the main ingredient that is used to fight and heal inflammation. It does this by suppressing the release of prostaglandins and leukotriene. Bowellic acid comes in many forms. Acetyl-11-keto-B is one example that when released, inhibits the synthesis of enzymes that will produce leukotriene hence lead to inflammation. Constant use of this herb heals and prevents the body from inflammation diseases.
Besides healing inflammation diseases, boswellia reduces the effects of brain cells tumor and colon cancer. The herb can be used to activate tumor suppression genes, a genes that will control and eventually reduce the growth of cancer cells.
Sources
//medlicker.com/105-health-benefits-of-boswellia/
(https://vitanetonline.com:443/forums/Index.cfm?CFApp=1&Message_ID=3100)
---
Health benefits of Bromelain and its mechanism of fighting inflammation



Date: April 20, 2013 09:54 AM
Author:
Darrell Miller (dm@vitanetonline.com)
Subject: Health benefits of Bromelain and its mechanism of fighting inflammation

Bromelain is a blend of enzymes found in the juice and the stems of pineapples and is often used as a health supplement to assist in various disorders and enhance overall health. Here are the health benefits of Bromelain.

Improved Heart health

Bromelain functions as a blood thinner by breaking down the fibrins thus helps prevent blood clotting. It allows blood to move more freely throughout the circulatory system. Thinner blood is linked with lower possibilities of stroke, cardiac arrest and other heart problems.

Improved Breathing conditions
Bromelain is linked to improved breathing conditions that occur as a result of thicker mucus like asthma. It has similar effects on mucus as it has on blood thus making mucus thinner and thus does not clog the bronchial tubes.

Improved Immunity

It serves as an immunity booster and helps certain immunity boosting receptors within the body. As a result it fortifies the immune response by improving the response of body's front-line immune defense called the T-cells.
Improved digestion

If the pancreas is not very active, it may produce insufficient quantities of enzymes, making the food we eat just getting digested partially. Consuming a bromelain supplement might help to cure any resulting digestive complaints like stomach upset, heartburn, diarrhea or indigestion. It is especially effective when used in in conjunction with other enzymes such as amylase and lipase because of its protease functions.

Wound healing

An external application of bromelain might help getting rid of undesirable skin tissues in the third-degree burns. Bromelain could also reduce inflammation due to insect bites and their stings.

Alleviates Sinusitis

Bromelain helps decreasing congestion and the cough that comes with sinusitis. Its anti-microbial attributes may wipe out viruses and bacteria associated with sinus infections.

Relieves varicose veins and Hemorrhoids

Bromelain is used as a complementary medicine in treating chronic venous insufficiency, hemorrhoids and varicose veins.

Enhanced Acid-alkaline balance

Bromelain can help in balancing the acidity and also the alkalinity in the small intestine. The anti-bacterial effects of bromelain helps relieving bacteria-related diarrhea connected with E. coli attacks and inflammatory bowel disease.

Bromelain and Inflammation

While inflammation aids mending the entire body during an injury, excessive swelling can result in health complications and speed up aging. Bromelain is beneficial in treating inflammation. The mechanism of how bromelain fights inflammation involves the inhibition of many bio-chemical responses and reactions that induce inflammation. Treatment with bromelain manages and regulates the activity of various bio-chemical messengers referred to as cytokines in our body. These cytokines are the chemical substances that trigger inflammation. By inhibiting the activity of cytokines, bromelain reduces the impulses that induce an inflammatory reaction.

Bromelain also decreases the deposition of kinins, a by-product of inflammation and also prostaglandins, the hormone-like compounds found through the entire body Thus Bromelain assists fighting the majority of inflammation occurring after having a sports injury or after surgery, or from minor sprains and tendonitis. Certain kinds of arthritis which involve inflammation also benefits from bromelain, particularly in combination with some other typical anti-inflammatory medications.

Do you take bromelain daily? If not, why not?

(https://vitanetonline.com:443/forums/Index.cfm?CFApp=1&Message_ID=2836)
---
The Tremendous Health Benefits Of Omega- 3 Fatty Acids



Date: November 10, 2012 11:53 AM
Author:
Darrell Miller (dm@vitanetonline.com)
Subject: The Tremendous Health Benefits Of Omega- 3 Fatty Acids

Omega-3 vs Omega-6
Several sources of information and clinical studies have revealed that the ratio between these two essential fatty acids in our diet have over a period of time played a significant role in making humans prone to certain diseases that the early humans were not afflicted with.
The raging debate in finding the right ratio arises also from the fact that modern foods preferences lean heavily toward the consumption of omega-6 rich foods . This fatty acid has been linked to the pathogenesis of cardiovascular diseases, cancers, inflammatory diseases, immunodeficiency, artherosclerosis, hypertension, blood pressure, arthritis, diabetes and obesity. In the last ten thousand years our genetic structure has remained the same, but with the onset of the Agricultural Revolution radical changes in food habits have created a lopsided diet. The western diet is heavily oversubscribing to the use of the polyunsaturated fatty acids or PUFA, and going low on Essential Fatty Acids or EFA. Living in the industrial societies that we do and in a kind of nutritional environment that we live in, we need to make informed choices about the food we consume is important considering how high- risk western societies are to many kinds of ailments.
Both omega-3 and omega -6 fatty acids are essential for us, but have to be obtained from food as the human body does not have the ability to produce it. Clinical evidence has shown that the Mediterranean diet is more focused on fresh fruits, vegetables, fats from olives, fish, nuts, garlic and whole grains. It has the requisite amounts of healthy fats to combat numerous diseases like coronary condition, rheumatoid arthritis, depression, high cholesterol, schizophrenia, inflammatory bowel disease, asthma, bipolar disorder and colon cancer. Astounding also is the finding that our body possesses a certain enzyme that can be linked in its structure and function to these essential fatty acids. These are called prostaglandins.
Prostaglandins
Prostaglandins are the end products of a chain reaction that begins with the release of unsaturated fatty acids from the cell membrane. It was first isolated from human semen and has found great use as an enzyme based treatment for menstrual problems, childbirth and many other medical conditions. Its ability to increase blood flow has resulted in its use for inducing abortion in troubled pregnancies. However, its over secretion in the body is related to numerous inflammatory conditions and has been found to increase in the body due to the overbearing presence of 0mega-6 fatty acids.These facts can not be taken lightly for a civilization reeling under the onslaught of devastating ailments. Its time to take heed .
(https://vitanetonline.com:443/forums/Index.cfm?CFApp=1&Message_ID=2708)
---
Using Cherries to Deal with Arthritis



Date: May 25, 2011 03:41 PM
Author:
Darrell Miller (dm@vitanetonline.com)
Subject: Using Cherries to Deal with Arthritis

Call it what you will: arthritis, osteoarthritis, rheumatoid arthritis or gout - cherries can deal with it and enable you live and sleep more comfortably than without them. When the bones and lubrication systems of your joints become worn you begin to feel pain - not because your bones are grinding against each other but because of the inflammatory response of your immune system.
Your cartilage begins to wear and your body reacts to the damage first by activating cells already close by - macrophages, mastocytes, dendritic cells and so on, and then calls on the release of leukocytes such as neutrophils. Your blood vessels dilate to enable the large cells to get to the general area of the problem, and then leak to enable fluids to get right to the exact spot where they are needed.
With arthritis, the joint swells because of the above actions, and the synovial fluid can become infected and inflamed. The temperature around the joint increases in temperature to render it less attractive to invading cells and pathogens, and you feel pain because of the pressure on your nerve endings. Then you should take some cherry extract.
The activity of the cytokines and prostaglandins that are creating this situation is suppressed, and the temperature starts to drop. The blood vessels are contracted and the situation begins to return to normal. One more bout of inflammation successfully dealt with, and now that you understand what has caused it you will be better placed to get the cherry extract down your throat next time.
Buy It And Try It Today!
(https://vitanetonline.com:443/forums/Index.cfm?CFApp=1&Message_ID=2307)
---
Can Butterbur Help Me with Migraines



Date: April 02, 2011 12:14 PM
Author:
Darrell Miller (dm@vitanetonline.com)
Subject: Can Butterbur Help Me with Migraines

Butterbur and Headaches
Butterbur has helped countless of migraine sufferers for more than three decades. In Europe, it is available as a prescription drug, which neurologists have prescribed since 1972. It has been the subject of numerous studies and reviews in a span of 40 years that have come to a conclusion that it does alleviate symptoms of migraine and reduce frequency of attacks. It is one of the herbal remedies clinically tested in migraine centers in the US. To date there has been no recorded adverse effects and harmful drug interactions, and as such available in the US over the counter, no prescription required. It has been compared to beta blockers and anticonvulsants and in general believed to be better than both of these more common treatments.
Petasites hybridus, the common butterbur, is the herb where butterbur extracts are obtained from although other species that belong to the genus Petasites are also known to produce the same health benefits. Petasites comprises up to 20 plant species widely distributed across the globe, a number of which have been tied to folk medicine throughout the ages. Petasites hybridus is native to North America and thrive well in marshes and wetlands, where there is a significant amount of moisture in the soil.
American Indians have long used its rhizomatous roots to fight off headaches and inflammation-induced diseases, such as asthma attacks and hay fever. Indeed the discovery of the organic compounds petasin, isopetasin, and oxopetasin explained its long-standing association with the treatment of migraines and allergies. Today most butterbur preparations do not contain pyrrolizidine alkaloids, which were identified to cause liver damage. That being said, it is still best to seek professional advice and ask assistance in choosing products from a reputable laboratory.
Interferes with Releases of Pain Chemicals
The phytochemicals unique to Butterbur have been well investigated, and results point to their effects on inhibiting the productions of local pain chemicals, which are pro-inflammatory in nature. Leukotrienes are lipid mediators that supervise the productions of other intermediaries of inflammation. Prostaglandins are responsible for vasodilation of blood vessels and their consequent sensitization to pain. Butterbur has been observed to influence these two pain chemicals.
Plays the Role of a Natural Beta Blocker
Beta-adrenergic antagonists, or simply beta blockers, are a class of drugs that target endogenous catecholamines implicated in migraine attacks. Epinephrine and norepinephrine are catecholamines that act on beta-andrenergic receptors, leading to a reduced blood flow in the brain. This results in the spasmodic contractions of cerebral blood vessels characteristic of migraines. Butterbur works on the principle of blocking the effects of catecholamines and inducing normal blood flow to the brain.
Produces No Known Serious Side Effects
Most analgesics and beta blockers have been associated with several adverse effects, which more often than not include nausea, dizziness, and muscle weakness. Many have been reported to cause weight gain. None of these have been linked to regular use of butterbur, one of the reasons why it has enjoyed a surge in popularity in recent years.
If you suffer from Migraine headaches, give butterbur a try!
(https://vitanetonline.com:443/forums/Index.cfm?CFApp=1&Message_ID=2265)
---
Curcumin and Pain



Date: December 02, 2010 12:33 PM
Author:
Darrell Miller (dm@vitanetonline.com)
Subject: Curcumin and Pain

Curcumin
Make no mistake about it: curcumin has long been identified as the compound responsible for the anti-inflammatory benefits of the ginger plant turmeric. The herb turmeric has been around for ages, cultivated for its wide array of culinary and medicinal uses that transcend regional and cultural boundaries. Apart from the popular use of its powdery form in bread, cakes, ale, and beer as a flavoring, the plant contains up to 5 per cent curcumin, which is one type of polyphenols now being looked into for its antioxidant properties.
Prostaglandin and Inflammation Pain
Autocrines and paracrines are contained in almost all tissues and organs to effectively participate in bodily defenses every time the systems call for them, for example in treating wounds. Prostaglandins are either autrocrines or paracrines that take on the job of signaling the tissues and systems implicated in defensive reactions when the body detects unwanted and harmful stimuli. Cells release autocrines to have an effect on the same cells and paracrines to aid nearby cells, making these compounds function as effective chemical messengers in immediate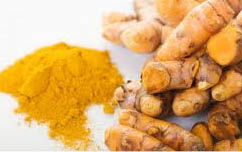 vicinities anywhere in the body as they are short-lived.
Prostaglandin is known as the chemical messenger causing pain and igniting fever among others. Defensive mechanisms start when cells release mediators, including prostaglandin, which brings about the known signs of inflammation. Prostaglandins relax smooth muscle cells within the walls of blood vessels in the area of inflammation and promote the flow of needed fluids like blood and plasma proteins into the spot, leading to the subsequent redness and swelling. They continue to mediate the healing process by permitting the entrance of neutrophil granulocytes, the front-line soldiers against harmful stimuli, and consequently put an end to invading pathogens. The same group of chemicals also increases pain at the same time, for example the joint pains associated with inflammation called arthritis.
Curcumin and Anti-inflammation
Painkillers, classified as analgesic drugs, work in a number of ways that in the end relieve the continual sensitization of certain body parts to pain. One group called non-steroidal anti-inflammatory drugs such as aspirin and ibuprofen targets the enzyme that catalyzes the synthesis of prostaglandins aim to reduce levels of prostaglandins.
Curcumin works on the same principle. Take for example, joint pains caused by arthritis. Be reminded that individuals who complain about joint pains are suffering from varied forms of medical conditions, which one way or another contribute to the pain in addition to having excessive levels of prostaglandins in the joints involved. Damage to the joint brought about by wear and tear or forced movement involving joints spurs the body to take defensive measures that include inflammatory effects, thus the pain. The intake of curcumin and its derivatives act on the cells in its production of prostaglandins, resulting in both the easing of pain and the lessening of inflammation.
(https://vitanetonline.com:443/forums/Index.cfm?CFApp=1&Message_ID=2199)
---
Take Control Of your Inflammation With Supplements



Date: May 27, 2010 12:40 PM
Author:
Darrell Miller (dm@vitanetonline.com)
Subject: Take Control Of your Inflammation With Supplements

Chronic inflammation is often induced by uncontrolled oxidative stress (free radical damage). It is the principle mechanism by which degenerative disease takes hold. By reducing oxidative stress and changing the balance within the body to favor the production of anti-inflammatory chemical messengers, one can lower their levels of inflammation. This can be achieved through conscious changes to diet and lifestyle, which includes appropriate supplementation.
By consuming foods that are rich in omega-3 essential fatty acids, EPA, and DHA, derived from fish oil or flax seeds, one can greatly influence and reduce inflammation. When the body has appropriate balances of omega-3 and omega-6 essential fats, the production of anti-inflammatory prostaglandins is favored and inflammation is kept in check. Increasing the consumption of foods that are rich in omega-3s or supplementing with a high quality fish oil suppresses the formation of harmful prostaglandins and also promotes the synthesis of beneficial prostaglandins. Since the average North American diet contains 10 to 20 times the amount of omega-6 oils that we need, the most sensibly dietary approach is to reduce sources of omega-6 oils and supplement with a high dose of omega-3 oils in order to achieve the optimal 4:1 ratio of omega-6 to omega-3.
Supplementing with flaxseed oil is another effective way to optimize your omega-6 to omega-3 ratio. Anti-inflammatory EPA can be manufactured in the body by converting the alpha-linolenic acid that is often found in flaxseed oil. Supplementing with this oil, along with restricting omega-6 fatty acid intake, raises tissue EPA levels to those comparable to fish oil supplementation. It should even be noted that flaxseed oil contains more than twice the omega-3 fats as fish oil. Additionally, alpha-linolenic acid can be found in a variety of other plant source including pumpkin seeds, walnuts, and other nuts. However, flaxseed is by far the richest source of omega-3 oil, carrying 58% by weight.
Another nutrient that plays a crucial role in inflammation is gamma tocopherol. This nutrient acts through a mechanism that is unavailable to alpha tocopherol by reacting with RNO radicals to subdue inflammation. Gamma tocopherol also has the ability to reduce inflammation by inhibiting COX-2 , which is an enzyme that has a central role in the inflammatory process as it controls the synthesis of the inflammatory prostaglandin. The consuption of gamma tocopherol has been found to reduce several other inflammatory protagonists at the site of inflammation. Strong evidence has found that this form of vitamin E exhibits potent anti-inflammatory properties that are extremely important for human disease prevention and therapy.
Similar to essential fatty acids is resveratrol and green tea polyphenols each of which have the ability to inhibit the activation of NFkB and control a wide variety of inflammatory pathways. Green tea polyphenols are also believed to be neuroprotective, as they invoke a spectrum of cellular mechanisms such as the chelation of metals, scavenging of free radicals, and modulation of mitochondrial function in nerve tissues. Green tea polyphenols are now considered to be therapeutic agents that can alter brain processes and serve as neuroprotective agents in the progression of neurodegenerative disorders like Alzheimer's and Parkinson's disease.
There are a wide variety of nutrients that are involved in fighting systemic inflammation. These nutrients and nutrient categories include EPA and DHA, linolenic acid, gamma tocopherol, alpha-lipoic acid, vitamin C, flavonoids, procyanidolic oligomers, and the phenolic compounds found in green tea, turmeric, and olive extracts. When changing your diet from saturated fats to unsaturated fats and adds more fruits and vegetables to their diet along with antioxidant vitamin supplements, one can successfully reduce inflammation naturally and live a healthier happier life.
(https://vitanetonline.com:443/forums/Index.cfm?CFApp=1&Message_ID=2162)
---
Feverfew Herb



Date: October 20, 2009 12:02 PM
Author:
Darrell Miller (dm@vitanetonline.com)
Subject: Feverfew Herb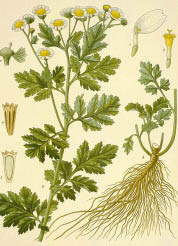 For thousands of years feverfew has been used for the treatment of various ailments. History is full of references to feverfew. Dioscorides, an ancient Greek herbalist, recommended the use of feverfew almost two thousand years ago, as he valued the herb for childbirth, fevers, melancholy, and congestion of the lungs. It was also suggested for arthritis. In 1772, feverfew was suggested to be used to treat painful headaches. Many people believe that feverfew obtained its name from its use as a remedy for bringing down fevers, but this has been determined to be incorrect. Instead, the name came from the traditional Old English name for feverfew, featherfew. Featherfew came from the feather-shaped leaves of the feverfew plant.
Feverfew has been used for a long time as a natural remedy for pain relief, as it is considered an excellent remedy for migraines. This herb was used to treat any kind of pain and helped with chills and fever. Additionally, it helps in relieving colds, dizziness, tinnitus, and inflammation from arthritis. The herb works gradually and with a gentle action that allows the body to heal itself.
The most popular use of feverfew is in the prevention and relief of migraine headaches. In a study, those given the placebo had an increase in frequency and severity of headaches, nausea, and vomiting. On the other hand, those given the feverfew capsules had no increase in frequency or severity of migraines. A randomized, double-blind, placebo-controlled, crossover study was done on seventy-two volunteers. One group received capsule dried feverfew leaves, while the other received a placebo. The group taking feverfew showed less severity of attacks and a reduction in symptoms that were associated with migraines, including vomiting. There was a definite improvement in the group using feverfew and no serious side effects resulted. Because some forms of migraines are believed to be associated with abnormal platelet behavior, feverfew may be beneficial as it has been found to help restrain the release of serotonin from platelets. This prevents a migraine from occurring.
It is thought that feverfew may also be a useful treatment in cases of rheumatoid arthritis. This is because of its ability to inhibit the formation of inflammation-promoting compounds like prostaglandins and leukotriene.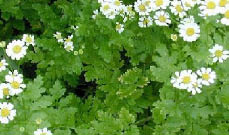 This herb seems to have similar properties to non-steroidal anti-inflammatory agents (NSAIDs), like aspirin. Feverfew may actually be even more effective with a lot fewer potential complications. Some of the studies involving feverfew and migraines have shown that feverfew may also lower blood pressure.
The leaves and flowers of the feverfew plant are used to provide alterative, analgesic, anti-inflammatory, antimicrobial, aromatic, bitter, carminative, emmenagogue, febrifuge, nervine, parasiticide, mild purgative, stimulant, and vasodilator properties. The primary nutrients found in this herb are iron, niacin, manganese, phosphorus, potassium, selenium, silicon, sodium, vitamins A and C, and zinc. Primarily, feverfew is extremely helpful in dealing with chills, colds, fever, headaches, sinus headaches, and inflammation.
Additionally, this herb is very beneficial in treating aches, ague, allergies, anxiety, arthritis, insect bites, poor circulation, dizziness, gastric disorders, nervous headaches, hot flashes, indigestion, and menopausal symptoms, absent menstruation, nervousness, tinnitus, and vertigo. For more information on the many beneficial effects provided by feverfew, please contact a representative from your local health food store.
(https://vitanetonline.com:443/forums/Index.cfm?CFApp=1&Message_ID=2104)
---
Essential Fatty Acids



Date: September 16, 2008 08:54 AM
Author:
Darrell Miller (dm@vitanetonline.com)
Subject: Essential Fatty Acids

A lot of people tend to shy away from anything that has the word fatty involved with it, thinking that it will cause them to gain unnecessary weight. What a lot of people don't know is that there are good fats and bad fats. The beneficial ones actually can help decrease the desire for food and for harmful fats. Fats are essential to health, as they help to balance the body's chemistry and provide padding for the vital organs in the body. Fats give a source of energy for body processes and also help with the transportation and absorption of vitamins A, D, E, and K, which are all fat soluble.
There are three main categories of fats: saturated fats, unsaturated fats, and essential fats. Saturated fats are made of carbon, hydrogen, and oxygen molecules. The carbon atoms from fatty acids hold together in a chain-like fashion and they can attach a hydrogen atom to them. When each potential place for a hydrogen atom has been filled and there is no more room for any more hydrogen atoms, these fats are considered saturated. The fat will be harder or thicker in consistancy the longer the chain.
These types of fatty acids are found in red meat, butter, cheese, sour cream, palm kernel, and coconut oils. When someone has a diet that is high in saturated fats, these fats clump together in the body and form deposits that lodge in cells, organs, and blood vessels and can lead to many health problems like obesity, heart disease, and breast and colon cancer.
Unsaturated fats are called this because at least two adjacent carbon atoms on a chain are not attached to hydrogen atoms. When at least two pairs of carbon atoms are empty, it is known as a polyunsaturated fatty acid. The more saturated the fat, the more easily it will stay hard at room temperature.
Essential fatty acids are crucial nutritional compounds that our bodies need in order to perform many functions. They can be found in the seeds of plants and in the oils of cold-water fish. Essential fatty acids can not be made in the body, so they must be found in a supplement or in the diet. Many factors, which include stress, allergies, disease, and diet high in fried foods, can increase the body's need for essential fatty acids.
Fatty acids are the basic building blocks of all fats. A fatty acid is considered essential if the body is unable to synthesize it and the only way it can be obtained is through diet. Additionally, it is considered essential if a deficiency will cause disease. A deficiency of fatty acids can cause poor reproduction, lowered immunity, rough and dry skin, and slow growth.
Essential fatty acids are vital for many functions including: lowering triglyceride levels; helping to eradicate plaque from the walls of arteries; lowering blood pressure; altering the production of leukotrienes; constructing body membranes; helping strengthen cell and capillary structures; prolonging blood-clotting time, which helps wounds to heal; helping the body manufacture hemoglobin; assisting in the manufacture of cholesterol; preventing the growth of bacteria and viruses assisting in the functions of glands and hormones.
Essential fats nourish the skin, hair, and nails; increasing the rate at which the body burns fat; helping the body maintain proper temperature; assisting in the body's production of electrical currents that are vital for a regular heartbeat; and acting as a precursor to the production of prostaglandins. It is essential that everybody obtain good fat in their diet to maintain health, if one can not eat the proper foods, supplement forms of essential fatty acids are available.



--
Buy Essential Fatty Acids at Vitanet ®, LLC


(https://vitanetonline.com:443/forums/Index.cfm?CFApp=1&Message_ID=1891)
---
Bilberry



Date: September 05, 2008 09:02 AM
Author:
Darrell Miller (dm@vitanetonline.com)
Subject: Bilberry

Bilberry has been used most commonly for centuries as a food, with the English traditionally eating bilberries with a rich cream. Large amounts of bilberries were imported annually from Holland, Germany and Scandinavia for use by pastry cooks and restaurant keepers to make jams, liqueurs, wines, and desserts up until World War II. Bilberry's use is not only limited to food, as the juice of bilberry yields a clear, dark blue or purplish dye that has often been used to color wool in England.
Over the years, the bilberry fruit has gained recognition for its medicinal properties. Decoctions of the leaves and bark of the root have been used for a topical application to treat mouth and throat ulcers. Syrups have also been made from a mixture of the berries and honey to treat intestinal issues.
Additionally, the berries are very rich in vitamin C, with their astringent action explaining their historical use for diarrhea and dysentery. Many believe that the berries contain a pigment that can kill many strains of bacteria. Bilberry fruit and tea that are dried have been used to treat nausea as well as indigestion. Along with the above, other traditional applications of bilberry include inflammation of the mucous membranes in the mouth and throat, eyestrain or fatigue, and as a circulatory tonic. The leaves and berries have also been used for a homeopathic treatment of diabetes.
One of the main reasons that bilberry's medicinal value came to attention in the Western world was because of its legendary ability to improve the nighttime vision of the British Royal Air force pilots during World War II. After consuming bilberry, it was found that they experienced improved visual acuity, making it easier to carry our nighttime bombing raids. It was also found that their eyes could adjust to darkness quicker and their vision was able to better correct after the effects of prolonged glare.
In the proceeding years, scientific research found that bilberry offered a wide range of benefits for both vision and other vascular disorders. French studies found that bilberry supplementation significantly enhanced the ability to adjust for glare and darkness. Bilberry can help to prevent compromised vision for anyone who is susceptible to eyestrain. In the last few decades, more studies have confirmed the medicinal value of bilberry for a variety of eye disorders. Bilberry is routinely used by European medical practitioners for patients with cataracts, venous insufficiency, visual disorders, peptic ulcers, capillary fragility, and even dysmenorrheal.
Finally, bilberry has a great effect on the activity of many enzymes that participate in inflammatory responses. Those who bruise easily or have trouble with capillary weakness can benefit from the anthocyanidin content of bilberry. These anthocyanidins offer many actions including: stimulating the production of collagen; protecting existing collagen stores in the connective tissue; preventing the formation and release of inflammatory compounds including histamine, prostaglandins, and leukotrines; preventing certain enzyme reactions that occur as a result of inflammatory conditions; and scavenging for free radicals to reduce cellular damage from oxidizing agents.

--
Buy Bilberry at Vitanet ®, LLC


(https://vitanetonline.com:443/forums/Index.cfm?CFApp=1&Message_ID=1883)
---
Garlic



Date: September 01, 2008 01:04 PM
Author:
Darrell Miller (dm@vitanetonline.com)
Subject: Garlic

Garlic is a member of the lily family, related to onions and chives, and offers many health benefits other than deterring vampires. There is now ample scientific evidence and proof of its beneficial effect on both a healthy immune system and the circulatory system.
The active ingredients in garlic are thiosulfinates, of which the predominant one is allicin, sulfoxides such as alliin and dithiins, of which ajoene is the most widely researched. These compounds are not only responsible for the pungent odor of garlic, but also for its benefits to your health. Among the other components of garlic are selenium, manganese and vitamins B6 and C.
Before considering the other effects of garlic on your health, we shall first consider how it benefits the immune system. The immune system is an essential part of human biology, and protects your body from invasion by pathogenic organisms. Without the immune system your body would rapidly be overcome by bacteria, viruses, fungi, parasites and other foreign bodies, and your body would rapidly fail to function.
The immune system consists of several components that can act in concert to protect you from these foreign invaders. It is too large a subject to be discusses in this article, although its major components are the thymus, the spleen, the lymphatic system, bone marrow, antibodies, and white blood cells of various types. Without it your body would rapidly be broken down to nothing, and would revert to a skeleton in a few weeks.
It is your immune system that causes inflammation, fevers, boils and pus. These are all examples of the immune system at work to protect your body, and even a fever is the immune system raising your body temperature to one that is unfavorable to invaders. Arthritis and hay fever are other examples of how your immune system reacts to invaders, in one case mistaking damaged joint tissue as being foreign and responding by causing inflammation to protect the joint, and in the other a reaction to invading bodies such as pollen.
So what does garlic do to help your immune system? Let's first have a look at the inflammatory reaction of the immune system, a prime example of which is rheumatoid arthritis. The inflammation is caused by compounds known as prostaglandins and thromboxanes, the biosynthesis in your body of which requires the enzymes lipoxygenase and cyclooxygenase (LOX and COX). If these enzymes can be inhibited, then the inflammatory response can be modulated, and LOX and COX inhibition is one of the studies currently being carried out into the treatment of some forms of cancers.
However, where garlic comes in here is that two effective non-reversible inhibitors of LOX and COX are the chemicals Di(1-propenyl) sulfide and ajoene, and both of these are components of garlic. Garlic can therefore be used, not to stop the inflammatory response altogether since it is an essential part of the immune system for certain infections, but to modulate it and protect you from the more severe effects of conditions such as arthritis - both osteo and rheumatoid - and asthma, which is also an immune response.
Allicin has been shown to work with vitamin C to kill certain types of bacteria and viruses, and can help the immune system to protect you from colds and flu, Candida and some gastroenteric viruses. It can also be effective against some of the more powerful pathogens such as tuberculosis. It should be stressed that garlic will not cure these conditions, but help the immune system to deal with them. In fact with respect to the common cold, a study at Munich University has shown that garlic significantly reduces the activity of kappa-B, which is a nuclear transcription factor that mediates the inflammatory response. In other words, the cold symptoms are greatly reduced.
This is significant, since increased kappa-B levels can be triggered off by any pathogen that causes an inflammatory response by the immune system (e.g. infection, allergens, physical trauma). The study showed that unfertilized garlic provided a reduction of 25% in kappa-B activity, while garlic fertilized with sulfur reduced it by 41%.
There have been other studies carried out that demonstrated that Helicobacter pylori, the organism responsible for gastritis and peptic ulcers, was less active in those that took a regular amount of garlic in their diet. This was shown by measuring the antibody concentration, and while H.pylori was found in both sets (with and without garlic in the diet), the antibody count in the garlic-eating set was much lower indicating a significantly lower population of the bacterium.
Another unexpected result was that a group taking both cooked and uncooked garlic had a lower antibody count than those taking either cooked or uncooked. This appears to indicate that cooking changes the chemical nature of garlic, so that both forms work together to provide a more potent effect that cooked and uncooked separately.
What has also been established is that odorless garlic has less of an effect on the immune system that natural garlic, so while the odorless type is more socially acceptable, it is not so good at supporting your immune system. The allicin levels in odorless garlic are very much lower than in the natural bulb.
Garlic has also been found to be able to help with certain types of cancer. Two servings weekly have been found effective in protecting from colon cancer. Allicin has been found to protect colon cells from the toxic effect of various chemicals, and also reduce the growth rate of any cancerous cells that develop. People in Southern Europe consuming large quantities of garlic have been shown to be 39% less liable to contract cancer of the mouth and pharynx, and 57% less liable to contract cancer of the esophagus. It also had an effect on other cancers, including breast and ovarian cancer. However, the effect of onions on such cancers is even greater.
Most people are aware of the cardiovascular benefits of garlic, and it can reduce blood pressure, cholesterol levels and serum triglyceride levels, thus protecting against the harmful condition of atherosclerosis and also of diabetic heart disease. Reduced atherosclerosis means a reduced chance of heart attacks or strokes. It also appears to possess antioxidant properties.
There is no doubt that garlic helps to promote a healthy immune system, although the odorless form appear to be less effective in this respect as natural garlic, and there is evidence that a diet containing uncooked and cooked garlic can be more effective than either of these alone.

--
Buy Garlic at Vitanet &reg, LLC


(https://vitanetonline.com:443/forums/Index.cfm?CFApp=1&Message_ID=1879)
---
Feverfew



Date: August 03, 2008 07:49 AM
Author:
Darrell Miller (dm@vitanetonline.com)
Subject: Feverfew

Feverfew is often used in the treatment of migraines and fever, but it has also long been used as an anti-inflammatory agent. It is thought to be similar to aspirin in the way it reduces inflammation. Aspirin works by blocking the production of prostaglandins, which cause inflammation in the body, among many other functions. Similar to aspiring and other anti-inflammatory drugs, feverfew works to inhibit the production of prostaglandins, which reduces inflammatory reactions that occur in the body. Not only may feverfew help with inflammation in cases of pain, but it also helps in cases of arthritis.
One of the oldest diseases known to man, arthritis involves one or more of the movable joints in the body. Arthritis is a general name for a variety of diseases that are characterized by joint pain and inflammation. Striking both the young and old, it is an extremely debilitating condition with symptoms ranging from mild aching to severe pain and deformity. Inflammation can often be found along with the pain, as well as morning stiffness, swelling, and tenderness being common in most cases. Arthritis has been shown to either appear suddenly, or come on slowly over an extended period of time. Diet has been found to be a primary factor in most cases, although some types of arthritis may be inherited or the result of a viral infection.
Conventional treatment of arthritis has involved the use of NSAIDs to help with inflammation and pain, but they do nothing to heal the problem. They may also inhibit the body's own natural immune function as they temporarily eliminate symptoms. Some evidence has even shown that the use of anti-inflammatory medication for a long time may lead to further joint damage and serious side effects such as gastrointestinal, kidney, and liver problems. Because of this, many people are finding relief with natural healing. Although there are a variety of types of arthritis, the three most common forms are osteoarthritis, in which the joints wear out because of injury or normal wear and tear; rheumatoid arthritis, which is a condition that results from the immune system attacking the body tissue; and gout, which is painful inflammation that results because of excess uric acid in the blood. Rheumatoid arthritis has been found to benefit the most from the use of feverfew. Feverfew may be useful due to its ability to inhibit the formation of inflammation-promoting compounds, with properties similar to NSAIDs but with less potential complications and side effects.
Along with the treatment of arthritis, feverfew has many other possible uses. Included in these uses are: fever, high blood pressure, insect repellent, psoriasis and eczema, menstrual cramps, allergies, digestion, as a sedative to relax and induce sleep, and for its antimicrobial properties to inhibit the growth of staphylococcus aureus and other bacteria.
Because the parthenolide content of feverfew plants vary dramatically depending on the soil and location of cultivation, it is necessary to buy commercial products from reputable companies who have high quality control measures in place. The best preparations are ones using as little heat as possible, since parthenolide is highly unstable when in contact with high heat, such as freeze-drying. Freeze-dried capsules are extremely easy to use and can easily be found in many health food stores.

--
Buy Feverfew at Vitanet ®, LLC


(https://vitanetonline.com:443/forums/Index.cfm?CFApp=1&Message_ID=1850)
---
Feverfew



Date: August 01, 2008 12:58 PM
Author:
Darrell Miller (dm@vitanetonline.com)
Subject: Feverfew

It seems more and more common that people are looking at every possibility to wellness before they make a decision on the best form of treatment for them, with many taking their time to search for the best possible solution. Feverfew is a medicinal folk remedy, used abundantly in the past, and is currently being used because of its beneficial effects. For thousands of years, feverfew has been used as a medical treatment and is now becoming one of the most common herbal relievers of migraine pain. Scientific research has recently become available on the use of this herb in treatment of migraines and other forms of inflammation and pain, making interest in feverfew grow rapidly.
The feverfew plant is a member of the Asteracea or Compositae family, along with flowers such as the daisy, sunflower, black-eyed Susan, Echinacea, calendula, dandelion, burdock, and marigold. Feverfew is often referred to by other names including featherfew, featerfoil, febrifuge, wild quinine, and bachelor's button. A busy perennial that grows from one to three feet in height, feverfew looks similar to the daisy plant with white rays and a yellow center but is smaller in size. The entire plant has a strong bitter smell which allows it to repel bees and other insects. Many people believe that the name feverfew came from the use of the flower to bring down fevers, while others believe that its name originated from the English version, featherfew, which describes the shape of the leaves on the feverfew plant.
For thousands of years, feverfew has been used for the treatment of an abundant amount of ailments. Although the exact origin of the first use is unknown, references to feverfew can be found all throughout history. In ancient times, feverfew was used in childbirth, to treat fevers, melancholy, and congestion of the lungs, as well as inflammation and swellings. Feverfew was also used for many female problems and strengthening the womb, also promoting menstrual flow. Another use of feverfew was for painful headaches, especially migraines. Feverfew is an extremely complex substance, containing several essential oils such as L-camphor, L-borneol, terpens, and esters. Another active ingredient of the feverfew plant is parthenolide. Parthenolides have been found to inhibit prostaglandins, which are found to be partially responsible for migraines as well as the inflammation process.
With headaches being a problem since the beginning of time, they are one of the most common medical complaints. Migraines are caused due to inflammation of blood vessels in the brain, which causes an intense headache pain. To determine if a headache can be classified as a migraine one should note the following: if only one side of the head is affected; whether flashing lights, blind spots, or feelings of irritability and depression occur immediately before the headache; stomach distress along with nausea and vommitting; and someone in the immediate family also suffering from migraines. The two main contributors to the problem of migraines are the trigeminal nerve system and serotonin, the nerve chemical.
Migraines involve excessive dilation or contraction of the blood vessels that are found in the brain and make up about 6% of the total number of headaches, with about 10% of the population suffering from migraines at any given time of the year, and the majority of these people being women. Migraines can be triggered by the following factors: stress, eating certain foods, alcohol, food additives such as sodium nitrate, changes in weather, seasons, time zones, or altitude, disturbance in sleep patterns, disturbance in eating habits, hormonal fluctuations, pollution, loud noise, flickering lights, constipation, and low blood sugar.
In conclusion, an increase in some of the trigger factors previously listed is thought to be the cause for the fact that the number of individuals suffering from migraines continues to climb, with the occurrence of migraines increasing by almost 60% among all age groups during the past ten years. This may be due to pollutants and poor diets that lack essential fatty acids and plastics that mimic prostaglandins which regulate the inflammation pathways in the body. So if you are suffering from pain, specifically migraines, give feverfew a try.

--
Buy Feverfew at Vitanet ®, LLC


(https://vitanetonline.com:443/forums/Index.cfm?CFApp=1&Message_ID=1849)
---
Essential Fatty Acids



Date: July 24, 2008 11:19 AM
Author:
Darrell Miller (dm@vitanetonline.com)
Subject: Essential Fatty Acids

A balance in essential fatty acids is crucial for many bodily functions. It promotes good overall health as well. Particularly, omega-3 fatty acids are essential for human development and achieving good health throughout life. The tissues of the body require omega-3 and omega-6 fatty acids in order to function properly. There are many conditions that are improved by supplementing with omega-3 oils including high cholesterol levels, prevention of strokes, cancer prevention/treatment, psoriasis and eczema, heart disease, high blood pressure, multiple sclerosis, and rheumatoid arthritis.
Diets that are high in saturated fat are often linked with high blood-cholesterol levels, which is a risk factor for cardiovascular disease such as coronary heart disease and stroke. Many diet therapies that aim to reduce the build-up of cholesterol and risk of CHD focus mainly on reducing the total and saturated fat intake. Dietary interventions that reduce saturated fat intake by simply three percent could even prevent about 100,000 new cases of coronary heart disease within the next 7 years. Once dietary saturated fats are decreased, they may be replaced with polyunsaturated fats, such as omega-3 fatty acids that lower both total cholesterol and LDL-cholesterol.
Although a person's genetic inheritance has a lot to do with the likelihood of developing heart disease, it is becoming increasingly clear that modifying your lifestyle can improve the effects of your genes. Heart disease remains the leading cause of death in the U.S., but people can reduce their risk by adopting prevention habits. Some of the most crucial tactics are avoiding smoking, maintaining a desirable blood cholesterol level, keeping blood pressure in the normal range, and regularly engaging in aerobic exercise. Along with these lifestyle habits, alpha-linolenic acid can be taken as supplementation to improve the body's ability to fight heart disease.
Alpha-linolenic acid has also been shown to lower the risk of stroke, which is the third leading cause of death in the U.S., after heart disease and cancer. Omega-3 fatty acids have also been shown to lower blood pressure by small but significant amounts and have also been able to lower levels of hypertension. Essential fatty acids also have the ability to reduce inflammation of the synovial fluid in the joints, which means that they can help in rheumatoid arthritis, a disease that affects at least forty million people in the United States.
Multiple sclerosis, a disease of the central nervous system that destroys myelin sheaths that cover the nerve and creates inflammation, has symptoms including blurred vision, dizziness, numbness, weakness, tremors, slurred speech, and staggering. Studies have shown that multiple sclerosis is at least partially caused by the deficiency of prostaglandins, which are produced from essential fatty acids.
Psoriasis, a skin disease that is characterized by patches of scaly skin on the knees, elbows, and scalp, but possibly anywhere, is considered essentially incurable by conventional methods, but dietary methods have offered some hope. Because of its rich essential fatty acid content, flaxseed oil is one of the natural therapeutic agents suggested for psoriasis. There is some evidence that suggests that a consistent supply of omega-3 oils may help to prevent fat-sensitive types of cancers, as well as inhibit breast, colon, prostate, and pancreatic cancers.

--
Buy EFA's At Vitanet ®, LLC


(https://vitanetonline.com:443/forums/Index.cfm?CFApp=1&Message_ID=1842)
---
DHA



Date: July 22, 2008 01:51 PM
Author:
Darrell Miller (dm@vitanetonline.com)
Subject: DHA

DHA is a fatty acid that is essential for many body processes and structures. Fatty acids are the building blocks that create lipids, which are important nutrients that make up 25 to 45 percent of total body energy for most of those who are living in industrialized countries. The majority of dietary fatty acids are made from dairy products, meat, margarine, and vegetable oils.
Lipids are important because they store and transport energy from one part of the body to another and they also insulate and mechanically protect certain parts of the body. Any fat that is eaten is converted by the body into fatty acids, where it is then burned for energy, stored, or synthesized into other acids which are called prostaglandins. Some fatty acids are also vital structural components of cell membranes. DHA is part of a special class of highly concentrated, long-chained, polyunsaturated fatty acids called omega-3 fatty acids. Omega-3 fatty acids are looked at as one of the most fundamental molecules in the structure and activity of the membranes of all cells. They have a huge influence on the production of cellular regulatory compounds which are known as eicosanoids. They also are highly specialized in their function in neurological tissues, especially the retina of the eye. It is also very likely that omega-3s have specific and beneficial effects on the heart muscle, while they also influence the production of substances that control immune responses.
Fatty acids are short-chained, medium-chained, or long chained. Short-chain fatty acids are water-soluble and absorbed directly from the intestine into the bloodstream. They are generally used for immediate energy and can be found most abundantly in dairy products. Long-chained fatty acids are more emphasized when it comes to health concerns as they are stored in cell membranes and have a huge affect on membrane protein function. Their behavior in tissue membrane is what makes them greatly influential in health.
Besides the length of the chain, fatty acids are also described by their saturation. Saturation means how many hydrogen atoms the fatty acid carries. Fatty acids that carry as many hydrogen atoms as they can are called saturated fatty acids, while those that lose a pair of hydrogen atoms become unsaturated. This loss of hydrogen atoms creates a double bond between the two carbon atoms on either side of the missing hydrogen atoms. Those fatty acids that have one double bond are called monounsaturated fatty acids, while those with two or more double bonds are called polyunsaturated fatty acids. Most omega-3 fatty acids are highly unsaturated and have five or more double bonds.
EPA and alpha-linolenic acid are most commonly found in plant sources. DHA and EPA are made in phytoplankton, which is consumed by fish, mollusks, and crustaceans. The above reason is why these two essential fatty acids are found mainly in the aquatic food chain. LNA and EPA cannot substitute for DHA in all metabolic functions, even though DHA and EPA are more able to cover for each other in certain metabolic functions. It has been found that LNA is less effective than EPA which is less effective than DHA in enriching tissues, meaning that food sources such as vegetables and seed oils are not as good of sources than sea foods or other foods that are enriched with DHA and EPA. DHA in itself provides most of the health benefits displayed in research, to take essential oils that contain no DHA would limit the health benefits discussed above and from other sources. Have you had your DHA today?

--
Buy DHA at Vitanet ®, LLC


(https://vitanetonline.com:443/forums/Index.cfm?CFApp=1&Message_ID=1841)
---
Other Uses



Date: May 29, 2008 12:35 PM
Author:
Darrell Miller (dm@vitanetonline.com)
Subject: Other Uses

The Japanese have used deer antler velvet for years in treating male sexual dysfunction. Chinese medical practitioners have prescribed it to men for impotence and to women for infertility and frigidity. In the United States, it is promoted as a sexual energy booster and an aphrodisiac. Studies are ongoing to determine if these are legitimate claims. Other studies are building evidence that deer antler velvet may also be helpful in:
* Cancer prevention * Drug addiction support * Immune system support * Liver protection * Osteoporosis treatment * Pain control * Sports performance
Deer antler velvet, which has been found to contain cartilage, is also being studied for it effectiveness in treating arthritis. It is being promoted as an effective treatment for osteoarthritis. This is usually caused by physical injury or is a result of the aging process. The main cause of osteoarthritis is the breakdown of cartilage in the joints. Joints that are usually most affected are in the hands, knees, back and hips.
Recent studies are showing that deer antler velvet contains nutrients that are important to the immune system and the joints. Some of these include calcium, phosphorus, prostaglandins, chondroitin and glucosamine sulfate.
In patients suffering from osteoarthritis, the administration of deer antler velvet has led to reduced joint pain at three and six month intervals. It has proven to be safe to take in conjunction with prescription arthritis medications.
As with any natural or herbal product, quality is the key to finding a good and helpful source of deer antler velvet. Because it is not a synthetic product, quality and effectiveness may vary between batches and suppliers.
(https://vitanetonline.com:443/forums/Index.cfm?CFApp=1&Message_ID=1803)
---
Bromelain Enzymes



Date: May 01, 2008 02:45 PM
Author:
Darrell Miller (dm@vitanetonline.com)
Subject: Bromelain Enzymes

Bromelain consists of two enzymes that digest proteins, otherwise known as proteases or proteolytic enzymes. These enzymes are obtained from different parts of the plant, one from the stem and the other from the fruit. It also includes protease inhibitors, acid phosphatase, peroxidase and calcium.
First used as a supplement in 1959, bromelain is particularly popular in Germany, where a lot of the recent research has been carried out. Because the stem enzyme is in the greatest amount, eating pineapple will not give a great deal of bromelain, and you will have to take the supplement which is extracted from the stem in order to get the greatest benefits.
Bromelain has several therapeutic effects on the body, and is a good aid to digestion. The enzyme can boost the digestive processes and so reduce the incidence of problems such as heartburn, acid reflux and any other condition caused by the incomplete digestion of foods. It does this by breaking down proteins so they are more easily digested.
In fact its potency is sometimes measured in GDUs (Gelatin Digesting Units), gelatin being a common protein that is easily used for the measurement of bromelain activity. It is also measured in MCU (Milk Clotting Units), since bromelain can also be used to clot milk, and a standardized dose should contain 2 MCU per milligram. The dosage to use depends a great deal on the condition being treated, but a good general average for digestive problems is 500 mg three times daily.
Bromelain works best at an optimum pH of 4.5 – 5.5 and can therefore help to balance the pH in its environment. It is extremely important to the immune system that the pH of the body is balanced and controlled to within certain limits, and bromelain can help to achieve that. In helping to reduce the excessive acidity caused by poor digestion, a balanced pH of the stomach is also maintained, helping to reduce the feeling of nausea, common with some digestive defects. The overall result of bromelain supplement is to help to maintain a better digestive system and ease the discomfort of many people for whom a meal is frequently not the pleasure it should be.
Bromelain is also an anti-inflammatory, and used for temporary relief of the inflammation caused by surgical procedures, arthritis and various injuries and forms of disease It is commonly used for the treatment of sports injuries and also immediately after surgery to reduce the risk of inflammation. It appears to have an inhibiting effect of the production of pro-inflammatory metabolites in the body, although the mechanism by which it works is not yet fully understood.
In fact many of the therapeutic benefits of bromelain have been show to be only partially due to its proteolytic activity, and it is now believed that there are also as yet unidentified non-protein factors present in bromelain that contribute to these forms of health benefit. The biochemistry of bromelain has yet to be fully characterized.
Notwithstanding that, the substance has been recommended for the treatment of a wide range of connected conditions, such as gout, arthritis, hemorrhoids, ulcerative colitis, autoimmune disorders, hay fever and sinusitis. It is particularly useful where there is pain, where tissues have become swollen and when tissue repair is needed. It appears to inhibit pain-inducing prostaglandins and is also believed in some way to induce the biochemical production of other prostaglandins that have an anti-inflammatory effect.
All of this knowledge has come as a result of studies carried out on the biochemical activity of bromelain, but have not yet been proved and is indicative of the lack of biochemical knowledge on this substance and the chemicals it contains. What have been demonstrated, however, are its effects on platelets and blood clots in arteries.
It appears to do this by the inhibition of the formation of high levels of fibrinogen from which clots are made, and also inhibits the aggregation of blood platelets and their ability to stick to the endothelial cells of blood vessels, particularly the arteries. The fibrin that is produced from fibrinogen not only promotes blood clotting but is also associated wit the retention of fluid. It is a protein, and the proteolytic effect of bromelain also breaks this down.
Bromelain therefore works in a number ways to reduce fluid retention, prevent blood clotting and inhibit the aggregation of blood platelets on artery walls. The measurable effect of this is the thinning of the blood that such activity promotes. It is logical that if fibrin contributes to the viscosity of blood, then its destruction will result in thinner blood, and hence lower blood pressure.
It is also used in the treatment of burns, where it helps to remove the dead skin that can delay recovery after third degree burns. It also appears to promote the absorption of many antibiotics, which again helps in recovery.
Bromelain is relatively safe to use with few side effects, although, curiously, among the side effects are some conditions it is also used to treat. Among these are nausea and allergic reactions, along with diarrhea and excessive menstrual flow. One of its successes has been in the control of menstrual pain.
Bromelain has been proposed for cancer therapy, its potential use being recommended due to its effect of the adhesion of cells, its regulation of the immune function and its effect on the immunosuppressive cytokine TGF-beta that is involved in several types of cancer and their metastasis (spread to other parts of the body). However, a lot more work is needed on this for definite conclusions to be drawn.
On a more practical note, the effect of bromelain on proteins is put to use as a steak tenderizer. If the product is sprinkled in powdered form onto meat, and then forked into the tissue, the enzymes will break down the protein of the meat and make it tender when cooked. However, don't overdo it or you will end up eating a meaty mush more akin to a soft meatloaf than a good steak!
All in all, bromelain is a useful supplement for many medical conditions, and does to food in your stomach what it does to steak on the plate. It is generally used in supplement form because the active enzyme is not in a high enough concentration in the fruit itself, but in the stem from which it is extracted after the fruit has been harvested. It is also easier to standardize a supplement than a fruit.

--
Vitanet ®, LLC


(https://vitanetonline.com:443/forums/Index.cfm?CFApp=1&Message_ID=1779)
---
ButterBur Extract



Date: April 29, 2008 10:49 AM
Author:
Darrell Miller (dm@vitanetonline.com)
Subject: ButterBur Extract

Butterbur extract is taken mainly from the rhizome, root and leaves of the butterbur, a member of the daisy family. They are very hardy and have creeping underground rhizomes and large leaves like those of rhubarb. Another name given to it is the sweet Coltsfoot, and they generally grow in the temperate climates of Europe, North Africa and South west Asia. They like damp conditions, specifically marshes and ditches, and also riverbanks where there are always plentiful supplies of moisture.
It has been used by Native Americans for headaches and inflammation, and has been shown to be an effective remedy for hay fever and to provide relief from painful menstrual cramps. Butterbur has also been used throughout the middle Ages to treat fever and the plague, and has been recorded in the seventeenth century as being used for asthma, wounds and coughs. However, one of its most important applications is in restore bladder function in the incontinent and semi-incontinent.
Urinary incontinence is typified by an unusually high frequency of urination – more than 8 times a day, an immediate strong urge to pass water or leaking and involuntary urination. Any two of these three indicates urinary incontinence. As people age their bladders become smaller, and by definition the periods between urination will reduce. This does not, however, suggest that bladder size is the cause of urinary incontinence.
Urination is caused by the contraction of the smooth layered muscle that surrounds the bladder, called the detrusor, a contraction in turn caused by neurons both in the brain and in the detrusor itself. This naturally contracts and expands according to the volume of urine in the bladder, and once the bladder is about half full the brain will tell you that the detrusor is ready to contract to expel the urine. However, if the time is not convenient, the cortex will suppress this desire until a more convenient time.
In incontinence, the desire is suppressed but the neurons still fire to contract the detrusor, expelling urine at inconvenient moments. Butterbur contains the sesquiterpenes petasin and isopetasin, which are known to reduce spasms in smooth muscle tissue and in vascular walls. It can therefore be used to control the involuntary spasms that cause urine leakage or expulsion against the patient's wishes. These sesquiterpenes are at highest concentration in the roots of the plant.
The effect that the sesquiterpenes have in inhibiting the synthesis of leukotriene in leukocytes tends to support this effect, since leukotrienes can cause contraction of vascular and smooth muscle tissue. Not only this, but the spasmolytic effect could also be explained by the inhibition of cellular calcium caused by the petasin isomers.
Many studies have indicated that the effectiveness of butterbur extract is also useful in the prevention of migraines. There has been a lot of research carried out on the use of butterbur extract on migraine sufferers, and the effective dose appears to about 75 mg twice daily. There is little evidence of it being a cure but as a prophylactic there appears no doubt of its efficacy: there have been too many positive results against placebos for its effect to be deniable.
It is significant that leukotriene can cause constriction of the small blood vessels in the veins, and so affect the flow of blood. Butterbur, in inhibiting its biochemical production, helps to keep these blood vessels open. Lekotrienes are also important components of inflammation, and altogether it appears that whatever the real cause of migraine, the petasin isomers in butterbur have an effect in inhibiting its initiation. Add to that the potential reduction in calcium content that can cause blood vessels to become less flexible, and the argument for its effectiveness is both irrefutable and well explained.
In one example of such a double blind study that is representative of many, a group of patients given 50 mg butterbur extract twice a day for twelve weeks experienced a 60% reduction in the frequency of attacks, a reduction in the severity of the attacks they did have, and a reduction in the length of the attacks. Although the vascular theory of the cause of migraine is no longer supported, maintenance of the vascular system appears to at least reduce the likelihood of attacks.
The effect of butterbur on asthma and other allergic reactions is also well documented. This again is due to its anti-spasmodic properties and inhibitory effect on the inflammatory immune response through the inhibition of leukotriene synthesis and the consequent positive effect on the metabolism of prostaglandin. Prostaglandins also constrict vascular smooth muscle cells, regulate the mediation of the inflammatory response and constrict general smooth muscle cells. All of these can lead a to a variety of disorders cause by smooth muscle spasms in additional to urinary incontinence, such as menstrual cramps, liver and gastrointestinal disorders and asthmatic conditions.
In one study of allergic rhinitis, administration of butterbur extract appeared to result in a reduction in the histamine and leukotriene content of nasal fluids and no difference was noticed between this treatment and histamine treatment. This was a useful study because histamines causes drowsiness and butterbur can be used as a substitute for histamine without the sedative effect. A study in Germany in 1993 has shown that the stomach ulceration caused by the anti-inflammatory medications for arthritis was reduced by the administration of butterbur extract
Cetirizine is a commonly prescribed prescription treatment for allergic conditions, and studies comparing that with butterbur demonstrated them to be equally effecting in reducing the symptoms typical of allergic reactions such as sneezing, runny nose and nasal congestion. 50% of the patients in the group took each and there was no difference in results. Again it was explained by the petasin limiting the production of leukotriene and histamine, both of which are produced by the immune response and promote mucous secretions and inflammation. They also constrict airways that can be serious to asthma sufferers
These studies are simply providing scientific evidence and explanations for the tradition use of this plant for such conditions. Butterbur has been used for centuries to treat such conditions all over Western Europe, and once again the use of traditional medicine has been supported by modern investigative techniques.

--
Vitanet ®, LLC


(https://vitanetonline.com:443/forums/Index.cfm?CFApp=1&Message_ID=1776)
---
Bilberry Extract Is A Powerful Antioxidant That Strengthens Veins



Date: April 12, 2008 11:06 AM
Author:
Darrell Miller (dm@vitanetonline.com)
Subject: Bilberry Extract Is A Powerful Antioxidant That Strengthens Veins

Bilberry extract is taken from the Vaccinium myrtillus, or bilberry, a small blue berry that has been used traditionally for the treatment of conditions now known to be due to inflammation and the action of free radicals on the body.
Among these is atherosclerosis, or hardening of the arteries, caused by the free radical oxidation of the low density lipids that carry cholesterol around the bloodstream, and that cause deposition of fatty plaques on the arterial walls and eventually constricts them to a stage that can cause heart failure or a stroke, depending on whether the arteries are close to the heart or in the brain.
However, additional to treating this condition, bilberry has also traditionally been used for the treatment of varicose veins and also for certain eye conditions. In fact it was during the Second World war that the Royal Air Force in Britain received reports from pilots that their night vision improved after eating bilberries. Not only their vision, but the restoration of night vision after exposure to glare.
This was extremely important to war-time pilots who had to be able to rapidly adapt their vision to fly their plane after exposure to searchlights and explosive detonations. That is the reason for anything that appeared to promote this essential adaptation to be reported.
The pharmacology of these effects have been found to be due to the anthocyanosides in which bilberries are particularly rich. Anthocyanosides consist of an anthocyanaidin backbone, to which one of either arabinose, galactose or glucose can be bound. Since bilberry contains five of these anthocyanadins, then there are fifteen different anthocyanosides in the fruit concentrate.
The area of the retina that appears to control night vision, and the transition from day to night sight, is called the epithelium which is connected with purple vision. Anthocyanosides seem to have an affinity for this part of the retina, and in so doing plays an important part in this type of vision, specifically night vision although it is also beneficial in improving day vision.
Although bilberry also contains vitamins A and C, hydroquinone and tannins, it is the anthocyanosides that provide it with its unique antioxidant properties, and also its effect upon collagen fibers. It can cross-link collagen fibers to help overcome weaknesses in the connective tissues such as cartilage, tendons and the walls of blood vessels.
Its effect as an antioxidant is to prevent the cleavage of collagen by the cyzymes that are secreted by leukocytes generated by the immune system. By preventing histamine release, and release of prostaglandins and other proteins and cells mobilized during the immune inflammatory response to the detection of foreign invasion into human tissue, anthocyanosides can help to reduce inflammation and to protect against other extreme reactions of the immune system that can harm the organism it evolved to protect.
The most powerful property of anthocyanosides are their antioxidant properties: perhaps even its only property once all of the conditions it helps to protect against are fully understood. An antioxidant combines with free radicals and destroys them. Free radicals are particularly vile chemical entities that require an electron to make them stable, and they take this electron from the nearest source. This can result in oxidation and destruction of many bodily tissues leading to premature aging, atherosclerosis, eye damage and many other problems that result from the destruction of body cells and tissue.
The various constituents that make up bilberry act in concert to scavenge the free radicals and increase the supply of oxygen to the eye. The benefits of this are in helping to prevent cataracts and glaucoma, the latter due to the effect of the anthocyanoside cross-linking effect on the structure of the collagen in the eye. It can also help in cases of macular degeneration that affects the central area of the retina which might be due to the same property of there glucoside.
Moving away from the eyes and back to the vascular system, the collagen cross-linking properties of the flavonoids, which is what anthocyanosides basically are, can help to repair damaged vein tissue by strengthening the vein walls themselves, and also by providing support for the cell membranes, or outer layers of the cells.
This in turn builds up more strength in the vein tissue below the outside walls and contributes to an overall reduction in the weakness of the vein. This in turn enables it better to withstand the internal pressure put upon it by the failure of the valve that created the problem. In this way bilberries can be used to help repair the damage done by varicose veins and improve the function of the vein in returning blood to the heart from the extremities of the legs and also to help reduce the pain and swelling of varicose veins.
In addition to these beneficial effects on the vascular system and the eyes, bilberry can also help to decrease the permeability of the blood-brain barrier to pollutants, drugs and other undesirable chemicals by improving the resistance of the capillaries in the brain to the transfer of such substances through their walls. It does so by preventing the collagen of the capillaries in the brain being degraded either by enzymes or other agents, Also, by helping to strengthen that collagen structure so that it becomes more impermeable to the larger molecules that form the pollutants.
A lesser known constituent of bilberry is myrtillin, an anthocyanoside monoglucoside that is also available in all green plants, that possesses anti-glycemic properties. What this means is that it can reduce hyperglycemia and glycosurea, and so reduce blood sugar without reducing the blood sugar level to dangerously low levels. In other words it is an ideal insulin substitute.
Native Americans used green plants for teas for centuries and were free from diabetes until the came into contact with Europeans and adopted their dietary habits. Although the case has to be proved, it appears highly likely that it was the myrtillin that kept them free from a condition that affects so many other races.
Irrespective of that, however, it is for its powerful antioxidant effect that bilberry finds its best use, and also its effects on varicose veins. However, all of the above health benefits that bilberry provides, can likely be laid at the door of the combined antioxidant effect of its vitamin C content and the anthocyanosides – including the glucoside myrtillin.
(https://vitanetonline.com:443/forums/Index.cfm?CFApp=1&Message_ID=1753)
---
The Healing Power Of Borage Oil's GLA



Date: November 13, 2007 10:22 AM
Author:
Darrell Miller (dm@vitanetonline.com)
Subject: The Healing Power Of Borage Oil's GLA

Borage is otherwise called the starflower, and the borage oil extracted from its seeds is very rich in GLA, gamma linolenic acid, a polyunsaturated fatty acid also obtainable from evening primrose oil. Borage, however, is richer in GLA, and is therefore a more economical source that the evening primrose.
A shrub, frequently seen in gardens, borage has historically been used as a salad food, and also in soups, and borage honey is prized in many quarters. Now, however, its main use is for the GLA extracted from the seed, which provides a higher yield of GLA than any other source. Borage seed oil contains up to 25% GLA, compared to the 17% from blackcurrant oil and 9% from evening primrose oil.
The importance of GLA to the body's biochemistry is inestimable, and cannot be overstated. It is not so much the GLA that is so important, but the prostaglandin to which it is converted in the body. Prostaglandin E1 is a hormone-like substance that plays a part in many of the biochemical and metabolic processes of the body. Examples include the control of the immune system and inflammatory response, some kidney functions, and the tone of the arterial muscles, so important in the health of the cardiovascular system.
A good fatty acid metabolism benefits some very important aspects of our health such as maintaining a good blood pressure, low cholesterol levels, preventing inflammatory and immune system conditions such as arthritis, allergies and some skin diseases such as eczema and psoriasis, and also improving the strength of the keratin-dependent tissues such as our nails and hair.
A deficiency in essential fatty acids also seems to stimulate the overproduction of a hormone in women called prolactin that can lead to the severe mood changes commonly referred to as pre-menstrual syndrome, or PMS. GLA appears to have a beneficial effect in the treatment of PMS, and some other conditions such as breast discomfort.
Gamma linolenic acid is created in the body from linoleic acid, of which there is a plentiful supply in margarine, vegetable oils and many processed foods, but there is a problem. Fatty acid molecules come in different isomeric forms, in which although the chemical is the same, the geometry or 'stereochemistry' is different. The healthy form is the 'cis' formation, and the other is the 'trans' stereoisomer. The trans fatty acids are formed by hydrogenation of oils to make them semi-solid, and more suitable for spreading. This hydrogenation process causes an irreversible change in the geometry of the fatty acid that can block the conversion of linoleic acid to GLA in the body.
Hence, although most of the western population has more than sufficient linoleic acid in their diets, many who eat an excess of trans fats have a deficiency of GLA. Some B vitamin deficiencies and a deficiency in certain minerals exacerbate this situation, and a gamma linolenic acid supplement is needed. Additional to this, the enzyme responsible for the conversion, delta-6-desaturase (D6D) can be affected by many modern environmental factors such as smoking, stress, alcohol, excessive animal fat consumption and even excessive linoleic acid consumption. The solution to all of this is GLA which does not require any enzymes for its creation, and supplemental GLA from any source can immediately take part in the biochemical pathway to the creation of the prostaglandin eicosanoids.
GLA provides the means and the resultant prostaglandins carry out the job of regulating the hormonal activity within human biochemistry. Prostaglandins help to regulate the function of many of the cells in the body, such as the smooth muscle cells of the arteries and veins that cause constriction or dilation, and on the stickiness of blood platelets causing their aggregation. They are important in the regulation of such functions as blood clotting, fluid balance and the production and balance of hormones. The anti-inflammatory properties of prostaglandin E1 are very important to the way that the body reacts to breaches by foreign invaders, and it is also thought to act to thin the blood and cause dilation of blood vessels, hence its effect in lowering the blood pressure.
So what does this mean to you, apart from the effects of the fatty acid on PMS? Borage oil can be used to treat a large number of different symptoms associated with a shortage of GLA and prostaglandin E1, and here are a few of the conditions for which a GLA supplement has been found beneficial.
A deficiency in GLA and other essential fatty acids can lead to loss of bone mass and subsequent osteoporosis and it is thought that fatty acids help the absorption of calcium by the digestive system, and to increase its deposit in bones. It can be used to increase bone mass and density and therefore strengthen the bones of those affected by osteoporosis. This is partially due to the hormone regulatory effect GLA has on the body.
Allergies appear to be very personal responses by the immune system to specific substances, and while borage oil has proved beneficial in a few allergies, and prostaglandins are known to regulate the activity of the immune response, the effectiveness of GLA treatment for allergies has been mixed. There is evidence that it can affect some cases, but not most.
GLA from borage oil can reduce the swelling and pain of rheumatoid arthritis, and helps to ease morning stiffness. Its effectiveness seems mixed, and you should try it for two or three months to determine if it helps you personally. Be careful, however, since some believe that it might react with some of the non-steroidal anti-inflammatory drugs (NSAID) used to treat this condition. Ibuprofen is one, so check with your physician before trying it.
If you suffer from high blood pressure, borage oil used in conjunction with Omega-3 fish oils might lower it, though more research is needed. There is a belief that the GLA is not the active agent here since Omega-3 oils are known to help to reduce hypertension, though the effect of prostaglandins on the factors that can reduce blood pressure is inarguable.
The healing power of borage oil should not be underestimated, and it has been used for centuries in folk medicine to treat many conditions, especially those that science has found to be caused by the immune system and the inflammatory response. Borage oil can be found at any Health Food Store.
(https://vitanetonline.com:443/forums/Index.cfm?CFApp=1&Message_ID=1629)
---
Are Inflammation, Immunity, And Allergic Reactions A Role For Supplements?



Date: November 10, 2007 11:29 AM
Author:
Darrell Miller (dm@vitanetonline.com)
Subject: Are Inflammation, Immunity, And Allergic Reactions A Role For Supplements?

Inflammation, immunity diseases and allergic reactions are all connected with your immune system, and the way the body reacts to what it considers to be foreign invaders that are a risk to your health. Although you may not understand that all three have the basic underlying cause, in fact they do, and here is why.
Inflammation manifests as pain and swelling in the inflamed area, and not only can the area also get hot, but it can also raise your temperature in general, commonly called a fever. Fever is the body's way of raising temperature above that at which foreign organisms such as bacteria and viruses can live, so any inflammatory condition that results in fever by definition must be an immune response through the body trying to eliminate foreign invaders.
If your body gets injured in any way, your immune system responds, and usually calms down again if decides that the injury is not serious. Your immune system is actually initiated by what are known as pro-inflammatory hormones, such as prostaglandins that stimulate the nerves to signal pain and swell the blood vessels close to the injury to make room for the large white blood cells when they arrive. That also allows blood and plasma to rush out and cause swelling at the site of the injury. Other prostaglandins act to quell the immune response, and get your body back to normal.
Another such hormone is a cytokine, which informs the brain of the intrusion. Some cytokines called leukocytes stop the immune system when necessary to prevent the destruction of healthy tissue, and also halt the inflammatory response. If the leukocytes are not working properly, the body can be severely damaged as the immune system becomes uncontrolled and starts to attack healthy tissue.
Then there are the histamines that allow you to expel the agents causing the problem by sneezing, watery eyes, runny noses and scratching. They lead lymphatic fluid and blood to the site of the problem in order that the invasion can be attacked and destroyed.
It is the histamines that provide what is commonly referred to as an allergic reaction, which is really the immune system coming into action to remove invaders such as pollen, dust mites and any other agent that can cause an allergy. Immunity is caused by introducing small amounts of the agent into the blood, so that the immune system can develop a memory of them. Then, when the same invader returns at a later date, the system can immediately attack them with the antibodies that have been produced.
All of these: inflammation, immunity and allergies, are caused by the reaction of the immune system to what it perceives as an invader. Normally these are bacteria and viruses, but sometimes they react to other foreign bodies such as pollen. In some people this provokes no response at all, while in others it provokes the immune system to create antibodies against the pollen, and emit histamine to expel it.
Substances that cause allergies are referred to as allergens. Many allergens are environmental, such as dust, pollen and peanuts. Some people are allergic to certain animals, such as cats or dogs, and others to chemicals in the air such as hydrocarbon emissions, particularly when in particulate form.
The symptoms can be simple, such as a runny nose, a cough and hay fever or more complex such as hives, eczema and asthma. All of these are caused by the immune system reacting to an invader. There are also foods that cause internal inflammation, such as shellfish and whitefish, eggs and tomatoes. Many of these can be extreme, leading to serious illness and can even be fatal. So what can be done to treat people who are particularly prone to inflammation and allergic reactions?
Omega-3 fatty acids have been found to reduce inflammation, unlike their Omega-6 cousins that appear to increase it. Omega-3 oils contain chemicals known as eicosanoids, of which the prostaglandins are an example. While this might seem paradoxical, since prostaglandins are what set off the whole process, there are many types of these. Prostaglandin E2 is the type that leads to allergic immune reactions, and omega-3 fatty acids reduce the concentration of these in the blood.
Those who eat little fish tend to suffer more from inflammatory conditions such as arthritis and other conditions indicating a lack of control of the immune system. On the other hand, processed foods contain more omega-6 fatty acids that can promote these conditions. The major components of omega-3 oils are alpha-linolenic acid (ALA) and eicosapentaenoic acid (EPA) and also DHA, docosahexaenoic acid. These are all anti-inflammatories and have been shown to have very positive effects on inflammatory conditions such as rheumatoid arthritis, Crohn's disease and eczema. Each of these is a different type of inflammatory condition caused by inappropriate immune response.
However, it not just fish oils that can help resolve problems with our immune system. Quercetin is what is known as a flavonoid. It is a strong anti-oxidant and natural anti-histamine that combats histamine release and the swelling associated with the immune response to allergens. It also counters the inflammatory agents of arthritis and so helps to reduce the pain associated with many of these conditions. It appears to work better in conjunction with bromelain, a very powerful anti-inflammatory that also possesses anti-allergen response properties. Bromelain is extracted from pineapple stems.
Another natural product is a resin extract that is obtained from the Boswellia serrata tree. It has powerful anti-inflammatory properties, and has been recommended for the treatment of arthritis (rheumatoid and osteo), Crohn's disease and has been suggested as a treatment for asthma, though studies are still under way. However, world wide experience is that Boswellia is effective against gout, psoriasis and ulcerative colitis, to name another three totally different inflammatory conditions.
What all of this indicates are two things. First that inflammation, immunity and allergic reactions are connected conditions, and due to either poor control over or an over stimulated immune response to what the body perceives as being abnormal, in the way that hormones and other chemicals that are used to control our immunity detect it to be.
Secondly, there are many natural products that can be used as supplements to treat these effects caused by the immune system, and that their effectiveness has been proven, if not by scientific study, then by generations of traditional application as treatments of the symptoms of the conditions concerned.
However, although many have been proved by scientific study, others have not, and you should always refer to your physician before undergoing any treatment other than that prescribed. Also, there is incontrovertible evidence that the role for supplements in the treatment of inflammation, immunity and allergic reactions are beneficial. Many use nothing else.

--
Dietary Supplements


(https://vitanetonline.com:443/forums/Index.cfm?CFApp=1&Message_ID=1625)
---
Natural Remedies For Bumps, Bruises, Scrapes, and Insect Bites



Date: November 10, 2007 09:52 AM
Author:
Darrell Miller (dm@vitanetonline.com)
Subject: Natural Remedies For Bumps, Bruises, Scrapes, and Insect Bites

Whether you are a child or an adult you are as susceptible to the damage done to skin and soft tissue by hard activities as anybody else. So what can you look for if you decide have a day outdoors and face the dangers that you will come across that want to leave you bruised ,scratched, scraped, cut and itching from all the falls, knocks, stings and bites that most people experience when they are more used to spending their time indoors?
Bruises are caused by a knock, and can happen without you even being aware of it. The blood vessels get damaged and leak. If you notice it right away, you can lessen the degree of bruising by applying ice or cold water to constrict the capillaries and cut down the flow of blood leaking from them. Some people bruise easier than others, and excessive bruising for no apparent reason could be a symptom of a more serious underlying condition and you should see your doctor.
A bump, or lump, can appear for many reasons, but generally settles down after a while. It can simply be the body's reaction to a hard knock that did not damage the blood vessels, but prompted a natural swelling to protect the area. They can also be caused by insect bites. You don't always see these little pests – they have lunch then zip off without you even being aware of it until the area begins to itch and swell. However, if you have a lump under the armpit, in your neck or behind your ears it could be a swollen gland and you should contact your physician.
Everybody gets minor scrapes now and again, and when you spend any time outside you can get bitten by insects such as mosquitoes, midges, blackflies, horse flies – you name it, they will lunch on you as on any other animals. You can also get stung by vegetable nasties, though if you do then look around for a remedy. Strangely, many stinging plants have another plant close by that can be used as a remedy. This is likely because, after being stung, people just rubbed whatever was handy on the area and eventually these remedies were discovered.
Thus, dock leaves are often found beside nettles, and touch-me-not beside poison ivy. These are good natural remedies for stings caused through contact with these particular plants, and there are many other natural remedies that can be used for the other everyday hurts that people receive just for carrying out normal activities outside in a natural environment. Let's have a look at some of the natural remedies that people have used through the ages, and that are still used to this day, even in proprietary creams and salves.
Calendula, or marigold, is very effective in relieving skin irritations and inflammation. It can be applied topically to relieve the symptoms of bruises, cuts and scrapes, and also for the initial treatment of burns and scalds. It has anti-inflammatory properties and can be used on inflamed or infected cuts and skin lesions. These properties are believed to be due to the high level of flavonoids found in calendula that have anti-oxidant properties and help the immune function to do its work. Among these is the powerful Quercetin with its strong anti-histamine properties.
It also appears to possess anti-viral properties, though the reason for this is not clear and is still under investigation. Marigold also contains carotenoids and triterpene saponins, both of which will contribute to the medicinal effects. The dried flowers or leaves, or the fresh flowers, can be used and it is an old adage that pus will not form where marigold is used. It is also good for the treatment of insect bites and boils, where it appears to either prevent infection or clear up any that are there. It has also been proven to prevent the seeping of blood from the capillaries in scrapes, and to promote blood clotting.
Calendula was used during the First World War by British doctors to dress wounds and prevent infection. A dressing steeped in a mild solution of calendula extract was enough, and it likely saved many lives.
Another plant with similar properties is the alpine Arnica, which is useful to reduce the swelling and pain of bruises. It works simply by rubbing the leaves on the area when you have a fall or a hard knock. The active ingredients here are again flavonoids, and sesquiterpene lactones along with tannins, carotenoids and thymol. These, along with the flavonoids, stimulate the circulation and carry away any fluids trapped in bruises and swellings.
The sesquiterpene lactones act as anti-inflammatories and boost the immune system, helping to reduce swelling and pain. In fact terpenoid chemicals are common to many of the herbs and flowers that have found a use in the relief of pain in swelling and bruises. The same is true of Ledum, better known as Rosemary, traditionally used for the treatment of burns, ulcers dandruff, and dry skin and to get rid of lice among many other internal and topical applications.
The active ingredients of rosemary (ledum) include mono-, di- and triterpenes and also the ubiquitous flavonoids and camphor and linalool. If you wash down burns, grazes and cuts with a wash of ledum extract, then you will protect the patient from infection at the time when they are most vulnerable to infectious agents.
Hypericum has uses as an anti-inflammatory and antiseptic, and is therefore useful for exactly the same conditions as all of the above. It also has astringent properties, so that like Calendula, Hypericum can be used to prevent the capillary seepage that frequently leads to infections. The active ingredients here are apparently flavonoids again, with their antiseptic and anti-inflammatory properties.
Considering that they are among the most common antioxidants and anti-inflammatory agents in the plant world; it is no coincidence that flavonoids just happen to be contained in the vast majority of natural treatments for scratches, grazes and bruises. They reduce swelling, pain and inflammation, and also act as antiseptics by disrupting the cell walls of bacteria.
Hypericum is well known by its alternative name St. John's Wort, where it is used in the treatment of depression. However, the active ingredients here are mainly hyperforin and hypericin, which have little to do with the topical benefits of the plant.
If you have suffered from insect bites and stings, then you would have been thankful had you brought some Apis Mellifica with you. Obtained from bees, this again contains terpenes among many other chemicals, and is used paradoxically in the treatment of bee stings and other insect stings and bites. It's amazing how many of these old remedies contain terpenes of various types and also flavonoid chemicals. It is useful for most rashes that have raised puffy lumps, such as hives.
Finally, if you manage to stay out without getting any bruises, abrasions, scratches or bites, you will be very lucky. However, if you get sunburn through being out in the sun too long, just look around for some stinging nettle, or Urtica. The leaf contains polysaccharides and lectins that stop the production of prostaglandins in the body that cause inflammation. Your sunburn will ease and you be able to return home relatively symptom free from your day outdoors.
These natural remedies can be hard to find growing naturally due to many factors such as the time of year or your geographical location these herbs may grow in. Alternative sources are available at your local health food store where you can find all the above mentioned herbs in ointments and creams specifically formulated for your needs.
(https://vitanetonline.com:443/forums/Index.cfm?CFApp=1&Message_ID=1624)
---
Omega-3 Relieves Depression in Some Individuals



Date: November 02, 2007 03:27 PM
Author:
Darrell Miller (dm@vitanetonline.com)
Subject: Omega-3 Relieves Depression in Some Individuals

Omega-3 oils contain fatty acids that are known as essential fatty acids because they cannot be manufactured in your body but have to be taken in your diet. They provide many benefits to your body, and are also believed to relieve depression in some individuals. First, however, an overview of the more conventional benefits of omega-3 oils.
Obtainable in your diet from oily fish such as mackerel, herring, salmon and the like, omega-3 fatty acids play an important part in your normal growth and development, and are also crucial to normal brain function. They can reduce inflammation and protect you from heart disease and some cancers. Studies have shown the fatty acids to be particularly concentrated in the brain and to be important for cognitive processes and memory.
The effects of omega 3 fish oils on the brain are well documented, and they are known to be effective treatments in some cases of bipolar and schizophrenia. It is believed that they could also be used as a treatment in other disorders such as attention deficit disorder and dyslexia, but there is as yet no evidence that this is the case.
Omega-3 fatty acids reduce the so-called 'bad' low density lipoprotein (LDL) cholesterol levels and increase the high density lipoproteins (HDL) that take the cholesterol back to the liver for destruction. The end result is a reduction in the cholesterol content of the blood that can be deposited on the artery walls and promote atherosclerosis. Diets high in omega-3 fatty acids appear to lower blood pressure in those suffering from hypertension, and so reduce their chances of heart attacks and strokes.
Omega 3 oils are also natural inflammatories, and help prevent conditions involving inflammation such as arthritis, asthma and menstrual cramps. They appear to help the immune system to fight these conditions and reduce the inflammation and its causes.
They are also important in the formation of prostaglandins that are responsible for the regulation of important functions such as blood pressure, blood clotting and immune response. They are hormone-like substances and also control the synthesis in the body of other hormones. If the balance of fatty acids in the diet is not right, then the subsequent imbalance in prostaglandin and hormone production can lead to disease.
It is in its effect on depression and mood, however, that has surprised many in the medical, profession. Ethyl-eicosapentaenoate, known as ethyl EPA, is a constituent of omega-3 fish oil and many studies have demonstrated that this substance helps cases of depression and related disorders. However, are people justified in turning to ethyl EPA to help them be cured of this condition?
In one study involving 20 people, six out of ten people given the supplement displayed significantly reduced symptoms of depression after four weeks. The effects were noticed as early as two weeks and many of the depression symptoms, such as worthlessness and insomnia, had improved after three weeks. This conformed with the results of many other studies that have been carried out world wide. In Scotland, a number of patients were studied who had failed to respond to traditional antidepressant drugs. Of the seventy patients involved in the trial, all of the patients who were treated with EPA displayed significant improvements in all the symptoms of their depression after four weeks whereas those with the placebo showed no improvement.
Of the two main components of omega-3 fish oil, EPA and docosahexaenoic acid (DHA), only the EPA has this property, and the EPA works best alone when the DHA has been extracted. Studies and tests have indicated that the DHA appears to be important for the brain's structure, but the EPA for its function, hence the reason for the ineffectiveness of the former in relieving depression which is a function of the brain rather connected to its structure. In fact, depressed people have been found to be deficient in EPA in comparison to those not suffering from the condition. The original idea for this originated with the late Dr. Horribin who was pioneer in researching the effects of lipids on the biochemistry of the brain as far back as the 1970s. Since then the world-wide research has confirmed his theory. However, the reason why this theory works in practice is not yet understood. It has been established that a diet rich in trans fats can unfavorably affect the hormones in the brain that stabilize mood, possibly due to the fats slowing down the system of messaging within the brain. This kind of effect can cause depression.
This is likely due to the slowing down of the messages passing between the synapses. Brain cells communicate by means of chemicals that cross the synapses, or small gaps between the individual cells. They are not directly connected like normal electrical circuits. It has been theorized that the EPA speeds up the passage of these messages between neurotransmitters and neuroreceptors. Other theories have also been promoted, such as that the EPA has properties of its own that cure depression by another route altogether.
A possible clue could be in the findings of one study on a man aged 21 years old whose brain was scanned before and after EPA treatment. The result showed in increase in the mass of brain cells after the treatment. This was contrary to the belief that brain cells could neither be generated nor grown once a person reaches maturity.
An individual suffering depression who would like to treat themselves with EPA would have to buy a lot of oily fish since high doses are needed for this level of therapy. However, it is found in high concentrations in a few supplements available on the market, and when choosing you must use the highest grade of EPA you can get, with as low a DHA content as you can find.
There is little doubt now; however, that the EPA content of omega-3 relieves depression in some individuals, although more work is needed to prove without doubt that it is effective with all forms of depression.


--
Omega-3 Sale


(https://vitanetonline.com:443/forums/Index.cfm?CFApp=1&Message_ID=1613)
---
Do you experience muscle pain and inflammation?



Date: April 25, 2007 03:30 PM
Author:
Darrell Miller (dm@vitanetonline.com)
Subject: Do you experience muscle pain and inflammation?

FlexAgility MAX
Everyone experiences muscle pain and inflammation due to overuse and exertion. We've all had those softball games, weekend camping trips or chore-intensive days when our body lets us know we've overdone it.
So, what can you do about it? Well, fortunately, there is a proprietary formula with clinically studied ingredients that provides a natural solution: FlexAgility MAX.
FlexAgility MAX is designed to reduce pain and inflammation due to overuse. Its clinically studied ingredients have been shown to help balance the body's own inflammatory response. Let's take a look at FlexAgility MAX and answer a few questions you may have about it.
Q. What is inflammation? Why does it happen?
A. Inflammation is actually an essential part of your body's natural healing process. When some form of physical stress affects the body, the immune system responds by supplying defensive compounds to the stressed site. This is what causes the fluid build-up, pain and redness we typically associate with inflammation. And until the situation is resolved those symptoms will stick around. So, why is that good? Because without these signals – pain and inflammation – we'd probably do even more damage. In a sense, pain and inflammation are very effective stop signs.
The problem is, if our bodies are continuously bombarded by factors that trigger inflammation, these defenders (and their symptoms) are always around. This can mean unnecessary pain and inflammation following overuse and exertion.
Q. What does FlexAgility MAX have to do with inflammation?
A. FlexAgility MAX provides triple-action activity against occasional pain and inflammation, with powerful antioxidant free-radical scavengers, the enzyme bromelain, and a natural COX-2 inhibitor.
Q. So what is COX-2 and why should I inhibit it?
A. We've all been hearing a lot in the news about COX-2 inhibition and may have wondered about its connection to pain and inflammation. Let's take a look:
Cyclooxygenase is an enzyme that comes in two main types, abbreviated for convenience: COX-1 and COX-2. The COX enzymes regulate compounds involved with inflammation, including prostaglandins. COX-1 is found throughout the body, and maintains the integrity of the stomach lining, circulation and kidneys.
COX-2 on the other hand, cruises along the central nervous system – it's much more attuned to our brain's sense of "what hurts." Primarily activated by inflammatory stress, COX-2 generates prostaglandins – the hormone-like defensive compounds that cause the responses we associate with pain and inflammation due to overuse.
You can understand why so much research has focused on COX-2 inhibition. Decreasing its activity means short-circuiting the "inflammation cascade" that follows occasional overuse.
Because COX-1 is associated with a healthy stomach lining, it is not an enzyme you want to inhibit. Unfortunately, many products don't know the difference between COX-1 and COX-2 – filing both with one blast.
Fortunately, there are ingredients in FlexAgility MAX that can tell them apart. One of them is IsoOxygene.
IsoOxygene is a patented hops extract shown in scientific studies to significantly inhibit COX-2, while leaving COX-1 alone. And, it is a 20 times more potent COX-2 inhibitor than other tested popular botanic products, including curcumin and grape seed.
Q. How do antioxidants support the body during times of inflammation due to overuse?
A. Overall, the body ahs a pretty darn good repair system. However, oxidative stress due to free radical damage can take its toll, especially during times of occasional physical stress. Free radicals and reactive oxygen species can damage cells, because they are hungry, unstable molecules in search of electrons. To find them, they attack other cells. These pillaged cells then become free radicals themselves, setting off a chain reaction of oxidative stress.
Free radicals are formed during the body's normal functions, and can have benefits, such as neutralizing viruses and bacteria. However, in doing do, they erode the body's own antioxidant defenses, too. And, free radicals typically become very active during times of inflammation due to overuse or other stressors.
The good news is that the herbal and antioxidant elements in FlexAgility MAX help support the body's own natural anti-inflammatory defenses.
Take vitamin C, for instance. This extremely well-known antioxidant has been scientifically studied for its beneficial effects on muscle, collagen and connective tissue health. Collagen and connective tissue is what helps hold us together – literally.
And famous antioxidant, green tea, has been well-studied for the benefits of a polyphenol called epigallocatechin-3-gallate, or simply EGCG. In scientific and clinical studies, EGCG from green tea works as an overall antioxidant, scavenging free radicals, and supporting healthy collagen. In fact, one study showed that green tea polyphenols supported collagen health by 50% versus only 16% in controls.
The green tea extract in FlexAgility MAX is especially focused on these beneficial polyphenols. It's standardized to contain 70% polyphenols – half from EGCG. The green tea acts in concert with elderberry and ginger in the formula to help prevent oxidative stress to the body due to occasional overuse.
Anthocyanins are natural antioxidants found in berries and vegetables. Black elderberry extract, one of the herbal ingredients in FlexAgility MAX, was shown in scientific studies to be more bioavailable – that is, more readily used by the body – than the natural bioflavonoids of other plants. Again, antioxidants help keep the body in optimum health- especially during times of physical stress.
Ginger, used for centuries in Ayurvedic medicine, provides strong, natural antioxidant activity. In fact, a recent scientific study found more than 50 separate antioxidants in ginger root.
Of course, there are many components of plants that show strong antioxidant properties. A scientific study comparing flavonoid antioxidant activity and inflammation have shown that rutin was the most effective in reducing the inflammation cascade.
Boswellia serrata is a tree found growing in the dry, hilly regions of India. Extracts of boswellia have been used in Ayurvedic practice for centuries. Boswellia also has antioxidant properties that help reduce free radical damage.
Another antioxidant ingredient in FlexAgility MAX, N-acetylcysteine (NAC), even helps the body produce more of its own antioxidants, cysteine and glutathione. In a double-blind, placebo-controlled clinical study, N-acetylcysteine inhibited occasional pain and inflammation due to overuse and attenuated fatigue by 26% compared to controls!
N-acetylcysteine has also been shown in scientific tests to act as an antioxidant, supporting healthy collagen and synovial fluid.
The last ingredient, bromelain, provides the enzymatic pathway used by FlexAgility MAX. Bromelain is a proteolytic enzyme derived from pineapple. Clinical and scientific studies showed benefits from bromelain in reducing pain and inflammation from occasional overuse.
So, there you have it- the triple action of FlexAgility MAX: COX-2 inhibition (and COX-1 sparing), antioxidant benefits, and enzyme support.
Q. Is there another product you'd recommend that I use with FlexAgility MAX?
A. One other product I recommend without hesitation is GS-500, a glucosamine sulfate supplement that has been shown to help build and support cartilage. The body's connective tissue and cartilage include a natural compound called glucosamine. Supplemental glucosamine sulfate is up to 98% absorbable, so more glucosamine reaches the target structures. It has been clinically studied on its effect in building cartilage.
About Enzymatic Therapy:
Like Chris, Enzymatic Therapy is a trailblazer. Since our founding in 1981, we've been leading the industry with innovative natural products. After all, in 1993, Enzymatic Therapy introduced glucosamine sulfate, shown to help build and support cartilage, to the United States. Our product, GS-500, is up to 98% absorbable, so more glucosamine reaches the target structures.
In the intervening years, Enzymatic Therapy has been at the frontline of innovation and invention. Many revolutionary precuts, including Saventaro, Cell Forte, Heartburn Free, Petadolex Patented Brain Support, Whole Body Cleanse, Earth's Promise, Hot Plants for Him and Hot Plants for Her have been introduced by Enzymatic Therapy.
One of the newest products, (and the reason you're reading this) is FlexAgility MAX. FlexAgility MAX works with the body's own natural anti-inflammatory pathways to relieve pain and reduce inflammation due to occasional overuse. Our proprietary FlexBend of ingredients, combined with antioxidants and the proteolytic enzyme, bromelain, is unique among natural products.


--
Improve Flexability with Vitamins at Vitanet


(https://vitanetonline.com:443/forums/Index.cfm?CFApp=1&Message_ID=1529)
---
Safe Solutions for Chronic Pain



Date: March 30, 2007 12:09 PM
Author:
Darrell Miller (dm@vitanetonline.com)
Subject: Safe Solutions for Chronic Pain

Safe Solutions for Chronic Pain
One of the biggest challenged in healthcare today is the problem of pain. There are simply too many people living each and every day with ongoing, unremitting chronic pain. And there are far too many healthcare providers who – for a variety of reasons – are failing to adequately address this serious problem.
Recently, 368 doctors who routinely care for patients with chronic pain agreed to take part in a unique study. The doctors were surveyed about the pain medicines hey prescribe, what kind of treatment goals they hope to achieve, and how they felt about their ability to help their patients. They were also presented with four chronic pain vignettes or mock case studies and asked to select the best treatment for each scenario from multiple choice answers.
Sadly, many doctors chose the worst treatment options in the case studies. The medications they reported using in their practices did not reflect current pain treatment standards. They tended to set low treatment goals 0 instead of aiming for a least a 75% reduction of pain for their patients, they settled for 10% to 20% reductions. And many of the doctors admitted they lacked confidence in their ability to relieve their patients' pain and suffering.
Adding to the challenge are the almost daily news announcements about dangerous side effects in certain pain medications. Synthetic prescription COX-2 inhibitors, once hailed as the safest of drugs, have been linked to heart attacks, strokes, blood clots, and intestinal bleeding. The over-the counter (OTC) drugs aspirin and ibuprofen kill over 16,000 people each year. And acetaminophen, the most widely used pain reducer in the United States is the leading cause of drug-induced liver failure.
As a doctor specializing in chronic pain disorders, I know that optimal pain management can be a real challenge. However, I also know:
-You do not have to live in chronic pain.
-Your chronic pain, no matter what the cause, can be reduced, and usually
eliminated.
-Chronic pain can be relived both effectively and safely with powerful all-natural
compounds.
Q. What is chronic pain?
A. Sudden, or acute, pain occurs when pain signals immediately fire in your nervous system alerting you to an injury, like a broken ankle, or an illness, such as appendicitis. Once the injury heals or the illness is cured, the transmission of pain signals stop.
Ongoing – or chronic pain – is much different. Chronic pain persists. Pain signals keep firing in the nervous system for weeks, months, even years. There may have been an initial injury, such as sprained back muscles, or an initial illness, such as a serious infection. There might be an ongoing cause of pain, such as arthritis, cancer, or fibromyalgia. Chronic pain also occurs without any past injury or evidence of body damage.
The most common kinds of chronic pain are headache, low back pain, cancer pain, arthritis pain, and neurogenic pain (pain resulting from damage to nerves or to the nervous system itself). While chronic pain differs in its origin and where it occurs, it is generally your body's way of saying that something urgently needs attention, and will not o away unless its underlying causes are addressed.
These causes can usually be determined if you remember the acronym "SHIN". This stands for Sleep, Hormonal deficiencies, Infections/Inflammation/Impingement, and Nutritional deficiencies. When these are treated, pain often resolves.
Q. Why is it so hard to effectively reduce chronic pain?
A. Unfortunately, many physicians' entire education in pain management consists of "giving nonsteroidal anti-inflammatory drugs or NSAIDs (pronounced en-sayds), COX-2 inhibitors, or acetaminophen and considering narcotics if the patient has cancer.
Some NSAIDs, like aspirin and ibuprofen, are available over-the-counter, while others, like the synthetic COX-2 inhibitors are only available with a doctor's prescription. These mediations are usually inadequate and often toxic when used for chronic pain. And they do not address the problem(s) that the pain is trying to alert you to.
Q. What exactly are COX-2 inhibitors?
A. COX-2 inhibitors do pretty much what their name implies – they inhibit a natural enzyme in our body called the clclooxygenase-2, or COX-2, enzyme. There are two COX enzymes – COX-1 and COX-2 and both complete several actions in our bodies. One very important action that both COX-1 and COX-2 enzymes share is the speeding up of our body's production of prostaglandins. These hormone-like substances are made by the cells of the body and have several important functions.
Some of the most powerful prostaglandins cause inflammation, pain, and fever when we are sick or injured. Prostaglandins also protect the lining of the stomach from the damaging effects of acid. Other prostaglandins make sure our platelets (important blood cells) make blood clots when needed. Still others help our kidneys get rid of unwanted salt and water. And researchers have just recently recognized the importance of still another prostaglandin that protects our heart and blood vessels.
The NSAIDs reduce pain by reducing prostaglandin production by blocking or inhibiting the COX enzymes. In theory – less prostaglandins, less pain and welling seems reasonable. But if you really stop and think about it, it's pretty easy to understand why this method of pain relief might result in significant consequences.
Pain and inflammation are often needed for healing. And just as needed is the protection of our stomach lining, blood clotting ability, assisting kidney function, and keeping our blood vessels healthy. And scientists are beginning to understand if you interfere with one natural response, you may be disrupting the body's ability to prevent extremes and imbalances.
That's why using aspirin and ibuprofen can result in stomach ulcers, kidney problems, and internal bleeding. And that's why using synthetic COX-2 inhibitors can result in high blood pressure, blood clots, heart attacks, and strokes.
Q. Why are we just now learning about the dangers of COX-2 inhibitors and other NSAIDs?
A. That's a good question!
Many people over the age of 65 have chronic pain conditions and are frequent users of OTC and prescription NSAIDs. This age group also experiences heart disease and Alzheimer's disease in greater numbers. So, if a 70 year old woman who's been using Celebrex for the past two years for arthritis in her knees suddenly has a heart attack one morning, it would not be entirely unexpected.
For the past five or six years, researchers have been studying the possibility that NSAIDs may prevent certain cancers, Alzheimer's disease, and other health problems. The ongoing, close scrutiny of large group of people taking these medications by scientists who were conducting these studies has resulted in the discovery of these dangers.
Q. What kind of natural compounds relieve chronic pain?
A. There are many – glucosamine, Omega-3 fatty acids, the B vitamins – the list goes on and on. Instead of disrupting normal bodily responses, these natural compounds work in harmony with our body to eliminate chronic pain. Three very powerful and very effective all natural plant compound pain and inflammation relievers are Sweet Cherry, Boswellia serrata, and White Willow Bark.
For many years there have been anecdotal or personal reports that claimed eating Sweet Cherries, specifically Prunus avium, wipes out back pain, arthritis, and gout. While anecdotal reports generally don't account for much in the world of science, he sheer numbers of testimonials proclaiming the Sweet Cherry's amazing ability to reduce pain made researchers sit up and take notice.
When Sweet Cherries were examined in the lab, it was easy for scientists to understand how this natural fruit is able to relieve pain. It seems Sweet Cherry's bright red color is the key. Like many deeply colored fruits, Sweet Cherries are full of flavonoids called anthocyanins and proanthocyanidins.
These powerful plant compounds scavenge and destroy altered oxygen compounds called free radicals. Many degenerative, chronic diseases have been associated with the tissue damage caused by free radicals, including arthritis, heart disease, peripheral artery disease, and cancer. Cherry fruit extract is a natural anti-inflammatory compound, making it an excellent treatment for arthritis, fibromyalgia, and other chronic pain and inflammation diseases.
A pain relieving plant compound that comes from the bark of a tree, Boswellia serrata has been used by Indian healers for hundreds of years to reduce painful inflammation. When 20th century researchers looked at extracts of Boswellia Gum Resin in the laboratory they discovered the presence of powerful plant compounds, called boswellic acids.
Researchers found Boswellic Acids reduce inflammation in several ways. They open constricted blood vessels, improving blood flow to joints. They balance levels of leukotrienes – specific chemicals in the body that cause inflammation. And Boswellic Acids block two inflammatory chemicals that increase in asthma and inflammation of the colon. In addition to being helpful in treating these 2 illnesses, Boswellia has also been clinically studied and found to be quite effective in osteoarthritis and rheumatoid arthritis without any evidence of ulcers or stomach irritation.
Another bark extract, White Willow Bark is one of the oldest and most effective pain relievers. For over 2,000 years extracts from the bark of the White Willow tree have been used to ease aches and pains and reduce fevers. It is the original source of aspirin, but when used as the entire plant medicine, White Willow Bark is much safer than aspirin and quite effective.
White Willow Bark's active ingredient is salicin and the combination of other compounds in the bark significantly enhances its pain killing power. In two large clinical trials of patients with chronic low back pain. White Willow Bark was found to be not only safer and much more effective than standard prescription therapies, it was also 40 percent more cost effective.
Salicylic acid from White Willow Bark lowers the body's levels of prostaglandins, easing both acute and chronic pain. White Willow Bark reduces the pain and swelling of arthritis, headache, back and neck pain, muscle aches, and menstrual cramps. But, unlike aspirin, it doesn't cause stomach bleeding or other known adverse effects.
Q. Do Sweet Cherry, Boswellic Acids, and White Willow Bark work on many kinds of chronic pain?
A. They do indeed. Because they reduce both pain and inflammation by a broad combination of actions, these natural extracts have been proven to be excellent against arthritis, back pain, and pain from inflammatory intestinal diseases (Crohn's disease and ulcerative colitis), and would be expected to be helpful in most kinds of pain.
Sweet Cherry, Boswellic Acids, and White Willow Bark relieve inflammation without causing stomach irritation, stomach ulcers, high blood pressure, blood clots, heart attacks, or strokes. That's because these natural pain killers don't disrupt the balance of enzymes or interfere with the body's ability to prevent extremes and imbalances.
However, as with any pain therapy, Sweet Cherry, Boswellic Acids, and White Willow Bark work best when they are used as part of a comprehensive treatment plan to relieve the most common underlying causes of chronic pain or SHIN.
In addition, although these excellent natural remedies can often offer quick pain relief, natural remedies for severe chronic pains work best when they are given at maximum allowed doses and given 6 weeks to show their full effectiveness in combination with treating the pain's underlying causes. The best chronic pain relief results when doctors and patients work together to meet the goals of treatment.
Some important last notes: Many causes of chronic pain are serious and life threatening. Everyone who is living with chronic pain must consult their doctor or other healthcare practitioner to determine the reason for their ongoing discomfort. In other words – make sure you know why you are having chronic pain and what's causing the pain you want to relieve.
There are some types of chronic pain that only respond to opioids, or narcotic pain relievers. Morphine sulfate is an excellent pain medication and is used to relieve surgical pain, the pain of heart attacks, and pain from serious injuries. Morphine is also the very best drug for chronic cancer pain and non-malignant chronic pain. While many people fear opioids, these powerful pain killers can dramatically improve quality of life. If you are suffering with chronic cancer pain and you are hesitant to use morphine or another opioid, I urge you to discuss your concerns with your doctor other healthcare provider. No one with cancer should live with untreated or under-treated pain.
Conclusion
Even chronic pain can often be eliminated when SHIN is in combination with powerfully effective natural pain relievers. But, because some people may need to take pain relievers the rest of their lives, the medications they use must be safe as well as effective. The very safest come from natural plant compounds that have been studied for their ability to relieve chronic pain. You can become pain free and Sweet Cherries, Boswellic Acids, and White Willow Bark can help.


--
Let Vitanet Help Relieve Chronic Pain with Natural Supplements


(https://vitanetonline.com:443/forums/Index.cfm?CFApp=1&Message_ID=1503)
---
Omega-3 Fish Oil May Protect Against Colorectal Cancer



Date: February 27, 2007 02:05 PM
Author:
Darrell Miller (dm@vitanetonline.com)
Subject: Omega-3 Fish Oil May Protect Against Colorectal Cancer

Increased intake of omega-3 fatty acids may reduce the risk of colorectal cancer. It has been proposed that anti-inflammatory prostaglandins derived from omega-3 fatty acids may inhibit the cyclooxygenase-2 (Cox-2) enzyme and production of proinflammatory elcosanoids derived from arachidonic acid (omega-6 fatty acids), theoretically linked to cancer formation and cell proliferation. The research investigated the link between the omega-3 and -6 concentrations in the blood of 17B men with colorectal cancer (cases) and 282 age-and smoking-matched controls without cancer. In the study subset not taking aspirin, the subjects with the highest blood concentration of omega-3's were associated with a significant 66-percent reduced risk of colorectal cancer, compared with the lowest blood concentration. "Blood levels of long-chain omega-3 fatty acids were associated with decreased risk of colorectal cancer among men not using aspirin," concluded the researchers. (Cancer Epidemiology Biomarkers & Prevention, February 2007, Volume 16, Pages 314-321)
(https://vitanetonline.com:443/forums/Index.cfm?CFApp=1&Message_ID=1473)
---
The healing power of borage oil



Date: June 19, 2006 01:27 PM
Author:
Darrell Miller (dm@vitanetonline.com)
Subject: The healing power of borage oil

Borage oil, extracted from the seed of the blue, star shaped borage flower, is gaining much attention by alternative health practitioners and main stream medicine alike for its profound medicinal properties. Whereas the oil is getting all the redit, it is actually the oil's active component, gamma linoleic acid (GLA), which has drawn the interest of researchers. The majority of the early studies done on GLA, dating back to the late 1940's, were conducted with the oil of evening primrose. For rezones cited in the title, more bank for the buck, borage seed oil is now thought to be s superior source of GLA compared to evening primrose oil. Other plants forms and food concentrates that contain appreciable amounts of GLA include black currant seed oil and spirulina.
Why GLA Supplementation?
A body with healthy biochemistry has the ability to produce GLA from the most essential fat linoleic acid. Linoleic acid is found most abundantly in the omega 6 family of oils, including safflower, sunflower, and corn oil. While it has been estimated that a majority of Americans and Europeans consume far to many omega 6 fatty acids in proportion to the beneficial omega 3 fatty acids (by approximately 10:1). Most biochemists agree optimal ratio of omega 6 to omega 3 fatty acids should be approximately 1:1. Despite the obvious over consumption of omega 6 oils rich in linoleic acid, some individuals lack the ability to convert linoleic acid to the much needed GLA.
As is the example with many of our modern day nutrient deficiencies, the adulteration of our food supply by today's processing methods has much to do with the faulty fat metabolism suffered by many. A prime example is the hydrogenation process utilized to convert liquid polyunsaturated oils into semi-solid, altered saturated fats for use as margarine and commercially processed foods. Hydrogenation is accomplished by subjecting the oils to temperatures in excess of 250 C, and bombarding them with hydrogen ions in the presence of the heavy metal nickel, which irreversibly changes the chemical structure of the fatty acid molecule from a healthful "cis" configuration to a dangerous "trans" configuration. When these products are eaten in excess they are known, in some cases, to block the enzymatic conversion of linoleic acid to GLA. In addition to the damaging effects of hydrogenation, certain essential fatty acid nutrient cofactor deficiencies may exist to further complicate the conversion. Vitamins pro-A, A, C, E, B-2, B-3, B-6, pantothenic acid, B-12 biotin and the minerals calcium, magnesium, potassium, sulfur and zinc are all involved in essential fatty acid (EFA) metabolism.
Particular interest should be given to those afflicted with diabetes, cystic fibrosis, asthma, alcoholism, multiple sclerosis. For a myriad of reasons, including cofactor deficiencies, these individuals lack the enzymatic ability to convert linoleic acid to GLA and must obtain a direct source of GLA for proper hormonal regulation. In addition, excessive consumption of animal fats containing acachidonic acid competes for the same metabolic pathways occupied by GLA, thus minimizing its biological action.
These potential negating effects can simply be diverted to consuming a food source or supplement containing GLA which bypasses any previously necessary enzymatic conversion and floods the metabolic pathways with beneficial GLA. Nutrient deficiency should also be addressed. Here lies the true power of GLA.
Prostaglandins, biochemical regulators
Whereas GLA is the power, the prostaglandins deliver the punch in this biological equation. Just as linoleic acid is normally converted to GLA, GLA is further converted into the prostaglandin E1 (PGE1). Many of the benefits derived from GLA supplementation are a result of the hormonal regulatory action of the prostaglandins. Just like the "parent" precursors they are made from, the hormone-like prostaglandins orchestrate a host of important biochemical activities. Their general regulatory effects include the control of arterial muscle tone, sodium excretion through the kidneys, blood platelet "Stickiness," inflammatory response and the immune function, just to name a few. The list may be endless as scientists continue to discover the regulating effects of prostaglandins. One way in which GLA has shown to decrease the probability of allergic and inflammatory conditions is by competing with arachidomic acid, which when left unchecked may potentiate a hyperimmune response.
Healing Power
As a result of the powerful regulating effects derived from the conversion of GLA to healthful prostaglandins, borage oil and other GLA supplements have shown to be beneficial in the treatment and relief of many classic and modern day health problems. The disease of diabetes, cystic fibrosis, asthma, multiple sclerosis are thought to be helped by bringing about a balance in an otherwise faulty fatty acid metabolism. According to a study released in the journal diabetes care, supplementation with GLA has shown promise in the reversal of diabetic neuropathy (a condition where the nerves degenerate and symptoms of pain and numbness follow). The study concluded that all diabetics should be considered for dietary protocol of GLA. Other conditions shown to benefit include high blood pressure, high cholesterol, skin conditions, arthritis, allergies, weight loss, improved behavior of hyperactive children and increased strength of hair and nails. Cited in the book, Super Nutrition For Menopause, written by the renowned nutritionist Ann Louise Gittleman, is one of the most popular applications of GLA supplementation in the relief of menstrual pain. Sufferers use a maintenance does up to the seventh day prior to menstruation, then double the dose for the duration of their menstruation. Dietary restrictions of meat, dairy and eggs during this time has also shown to compliment this regiment. Many would agree with Ms. Gittleman's credo in allowing mother nature to cure our ails before relying on synthetic drugs which often come with side effects.
More Bang for the Buck
Now comes the challenge of acquiring a GLA supplement suited to meet your needs. With the help of the information below you may maximize your desired result while at the same time stretching your dollars. Lets take a look at the facts. We will limit out narrative to the tree most popular forms of GLA supplementation: 1) borage oil, 2) evening primrose oil and 3) black current seed oil. Potency is an important factor, as the higher the GLA content per gram, the more likelihood of greater biological activity. Borage oil contains 24% GLA, or 240mg per 1000 mg capsules. Black current seed oil contains 18%, or 180mg per 1000 mg capsule and evening primrose oil contains 10% GLA, or 100mg per 1000 mg capsule. While black currant seed may appear to run a close second to borage and have a slight edge on evening primrose, it contains a potent GLA inhibitor and should be considered last on the list. equally, if not more important than potency, is purity. Make it a practice not to purchase any oil product unless full disclosure of the method of extraction is printed on the label. If it is not, you may assume that the oil has been extracted in one of the following ways. Unfortunately, the popular use of the chemical hexane to extract oils is not required for disclosure. This method employs submerging cracked seed in a gasoline like substance (Hexane) and then slowly allowing it to evaporate off yielding 90% oil recovery. This is the most common method used to extract evening primrose oil because of the incredibly small, hard seed and low oil content. The second creative ploy is the claim that the oil has simply been extracted by a new high-tech method called supercritical fluid extraction (SCFE). This process "pregrinds" the seeds then subjects them to pressures of 6000 – 10000 psi in the presence of the gas CO-2. Under such intense pressure CO-2 gas becomes a liquid in which the seeds are submerged, ultimately yielding a 95% oil recovery. Look for oils that are labeled as "expeller pressed" without the damaging effects of light, heat and oxygen. The products should be contained in opaque (light resistant) bottles to protect them from the damaging effects of light. Optimally, you should find them in the refrigerated section of your local health food store. Due to the higher percentage of oil contained in the borage seed, as compared to evening primrose and black current, borage is typically priced well below the others making it the most potent and economical choice. All things considered an expeller pressed borage oil, contained in an opaque plastic bottle, may provide you the absolute best source of unadulterated GLA supplementation.
One company that provides such a product and always fulfills the quality requirements listed is Barlean's Organic Oils. Their organic flax oil and borage oils are available at VitaNet.


--
Buy Barlean's Organic Oils at Vitanet


(https://vitanetonline.com:443/forums/Index.cfm?CFApp=1&Message_ID=1316)
---
Promise of Evening Primrose Oil



Date: June 03, 2006 01:11 PM
Author:
Darrell Miller (dm@vitanetonline.com)
Subject: Promise of Evening Primrose Oil

Today, we know that the oil from the seeds of evening primrose contains a high amount of the active ingredient, gamma-linolenic acid (GLA), an oil quite similar to other essential fatty acids (EFA) of the omega-6 variety. In fact, evening primrose oil is one of the few substances found in nature that contains significant amounts of GLA. It was only as recently as the 1970's that researchers discovered among its potential therapeutic benefits, GLA aids the body's formation of important prostaglandins (known as PGE1) that moderates inflammatory processes. (Prostaglandins are molecules that act as vital cell regulators.)
While the body manufactures gamma-linolenic acid from linoleic acid, one of the essential fatty acids, optimal production is often inhibited by dietary deficiencies, age related enzymatic deficiencies and intake of excess amounts of saturated fat. Indeed, it is interesting to note linoleic acid has little to no biological activity in and of itself. It's true value is in its conversion to GLA. When we take additional GLA, we encourage increased formation of PGE1, which produces a variety of health benefits.
Health experts say that prostaglandin E1 series aids the body by inhibiting or reducing inflammation, blood clumping, blood clots, abnormal cholesterol production and formation of malignant cells. (In particular, GLA reduces risk of arterial spasm and abnormal clots, important factors in heart attacks and strokes. Another beneifit is lowering blood pressure.) The PGE1 series also maintains important electrolyte balances and normalizes insulin secretions.
Other health conditions that can benefit from GLA include arthritis; skin disorders such as eczema, acne, dermatitis; allergies and asthma; premenstrual syndrome; multiple sclerosis; fibrocystic breast disease; and depression.
(https://vitanetonline.com:443/forums/Index.cfm?CFApp=1&Message_ID=1293)
---
Molecularly Distilled Omega-3 fish Oil Fact Sheet



Date: January 12, 2006 03:28 PM
Author:
Darrell Miller (dm@vitanetonline.com)
Subject: Molecularly Distilled Omega-3 fish Oil Fact Sheet

Molecularly Distilled Omega-3 fish Oil Fact Sheet
Neil E. Levin, CCN, DANLA 10/26/04
LIKELY USERS: Everyone consuming fast foods or diets high in vegetable oils; People with family history of heart disease or diabetes; People with inflammatory conditions
KEY INGREDIENT(S): Molecularly distilled fish oil concentrate
MAIN PRODUCT FEATURES:
Cholesterol free
Natural lemon flavor
This oil is easier for many people to tolerate than other fish oils
Antioxidant blend of Rosemary Extract, Ascorbyl Palmitate and Natural Tocopherols
Natural triglyceride form (unlike some other brands using the ester form)
Manufactured and distilled in a pharmaceutical facility in Norway according to pharmaceutical protocols
Molecularly distilled and screened for the absence of potentially harmful levels of contaminants (i.e. mercury, heavy metals, PCB's, dioxins, etc.)
Derived from open sea catches of sardines and anchovies
Also available in unflavored enteric-coated capsules
OTHER IMPORTANT ISSUES:
Molecular distillation removes impurities such as pesticides (PCBs, PCDFs, PCDDs, Dioxin) and heavy metals (mercury, lead)
Exceeds contaminant safety standards per CRN monograph and California state law
No trans-fats
Consumption of Omega-3 fatty acids may reduce the risk of coronary heart disease. (FDA evaluated the data and determined that, although there is scientific evidence supporting the claim, the evidence is not conclusive.)
Helps control triglycerides and prevent excessive clotting>
Promotes anti-inflammatory prostaglandins that also encourage dilation of blood vessels
Essential for brain, nerves, cell membranes and blood sugar metabolism
Aids in maintaining normal heart rhythm

AMOUNT TO USE: One teaspoon a day provides 740 mg. of EPA and 475 mg. of DHA. Use one or more teaspoons per day.

SYNERGISTS: Other supplements used as cardiotonics include Vitamin E, CoQ10, magnesium, antioxidants, garlic, ginger, cayenne pepper, L-carnitine and hawthorn leaf and flower extract.

CAUTIONS: Pregnant and lactating women and people using prescription drugs should consult their physician before taking any dietary supplement. But no cautions have been noted to date for pregnant or nursing women using fish oils, which are often recommended for pregnant and nursing women.

Disclaimer:  These statements have not been evaluated by the FDA. This product is not intended to diagnose, treat, cure or prevent any disease.





--
Get Omega-3 at Vitanet &reg


(https://vitanetonline.com:443/forums/Index.cfm?CFApp=1&Message_ID=1182)
---
Omega-3



Date: January 03, 2006 09:00 AM
Author:
Darrell Miller (dm@vitanetonline.com)
Subject: Omega-3

In the mid 70's, a team of European researchers ventured off to Greenland to study the unique lifestyle of native Inuit Eskimos. They couldn't have possibly imagined how signifi cant their findings would be. The Inuits' diet was simple and consisted primarily of fatty fi sh – whale, salmon, sardine, seal, and mackerel. No surprise there. What did surprise researchers was how unexplainably healthy these natives were. Strong hearts. Clear skin. Powerful joints. All this from a diet that contained towering amounts of fat. This fat-fueled lifestyle bewildered researchers. Then the connection was made. These fatty foods were loaded with substances that the body must have in order to remain healthy – omega-3 essential fatty acids. Fast forwarding 30 years, fish oil supplements aren't just popular, they're they're popular nutritional threads that help weave the fabric of human wellness.
Understanding EFA
We refer to essential fatty acids (EFA) as essential for a reason. They are vital to human health despite the body's inability to manufacture its own supply. For this reason, they must be obtained through the diet or supplementation. Fish oil contains two of the most biologically active fatty acids; EPA (eicosapentaenoic acid) and DHA (docosahexanoic acid) with the most common sources being deep-sea, cold-water fish. Thanks to a lifetime of oxidative stress, the body is in a constant state of self-repair. In order to do this, it needs a generous cache of healthy, unsaturated fats capable of constructing cell membranes that are elastic and functional. This makes it easier for the heart to return to a normal resting state. A deficiency in good fat forces the body to use saturated fat in the construction of new cells. As the body's reserve of saturated fat begins to outnumber the unsaturated, the cardiovascular process becomes more and more compromised.
In the fall of 2004, after reviewing years of convincing studies, the FDA approved the use of a qualified claim for omega-3 EFA. It states that "supportive but not conclusive research shows that consumption of EPA and DHA omega-3 fatty acids may reduce the risk of coronary heart disease". When you consider how selective the FDA is in qualifying health claims, this becomes even more impressive. The benefi ts of fi sh oils don't stop at the cardiovascular system, however. A wealth of studies have been conducted examining their role in depression, mood, vision, skin, immune system function, pregnancy, joint health and migraines just to name a few.
EFA for a Healthy Heart
Omega-3 fi sh oil has become synonymous with cardiovascular integrity, and is supported by years of substantiated research. Many of these studies suggest that omega-3 plays a key role in maintaining healthy cholesterol levels, normalizing blood pressure range and supporting a healthy heart beat. It also serves as a natural blood thinner capable of preventing platelet aggregation; a condition where coronary blood fl ow becomes sticky and prone to clotting. Finally, fish oil has been shown to help boost HDL (good) cholesterol while lowering triglycerides within the normal range.
Omega-3 and Healthy Mood
A now famous Harvard study (Stoll et al., 1999) determined that individuals suffering from manic and mood disorders collectively exhibit low levels of EPA and DHA. During this double-blind, placebo-controlled study, nearly 75% of the subjects treated with omega- 3 experienced relief from their symptoms. According to Dr. Stoll, "Our study results indicate that fi sh oil does possess the elements needed to stabilize mood."
Say Goodbye to Inflammation
A growing number of individuals who live with stiff joints, inflammation and occasional aches are turning to omega-3 fi sh oil. Within the body, DHA and EPA compounds are converted into powerful anti-inflammatory agents known as prostaglandins. Many users have reported that supplementation has helped them reduce the frequency at which they consumed NSAIDS (non-steroidal anti-inflammatory drugs).
Choosing a quality formula
When the time comes to choose, nothing is more important than selecting a quality formula that's been tested for safety and purity. NOW takes the guesswork out of searching for omega-3 supplements that are safe and effective. Our comprehensive selection of premium fi sh oil is subject to strict testing, thorough screening and a mandatory purifi cation process. NOW's Quality Control and Quality Assurance departments verify the use of several purifi cation processes that help reduce PCBs, dioxins, toxic heavy metals and other contaminants to non-detectable levels.*

--
Buy Omega 3 at Vitanet &reg


(https://vitanetonline.com:443/forums/Index.cfm?CFApp=1&Message_ID=1154)
---
Best Mangosteen 10% Extract with xanthone flavonoids



Date: July 27, 2005 11:31 AM
Author:
Darrell Miller (dm@vitanetonline.com)
Subject: Best Mangosteen 10% Extract with xanthone flavonoids

Benefits
• Defends Against Free Radicals*
The xanthone flavonoids and other compounds in mangosteen fruit are responsible for its high level of antioxidant activity. In vitro tests have been conducted on XanoMax? mangosteen 10% extract to determine the level of free radical scavenging ability in both watery and fatty environments. A major test recognized as the industry standard for measuring antioxidant activity is known as the ORAC (Oxygen Radical Absorbance Capacity) assay.
The ORAC test is an in vitro assay that works by measuring the amount of free radical damage done to a fluorescent probe (measured by a change in probe intensity). Antioxidants lessen the damage to the probe fluorescence, which indicates a reduction in free radical damage. This measure is used to quantify the antioxidant's (or combination of antioxidants) capacity to quench free radicals. This quantification is known as the total ORAC value. The total ORAC value provides a relative measure of total antioxidant strength of any substance, allowing for comparison of different mixtures. A high ORAC value corresponds to a high total in vitro antioxidant capacity.
The development of the ORAC test has led to a number of commonly eaten foods being assessed in terms of total ORAC scores per serving. Similarly, particular combinations of antioxidants, such as those in nutritional formulas, can also be assessed for their total ORAC scores. This has led to the ability to determine the potential usefulness of a particular supplement in increasing overall antioxidant capacity.
When XanoMax? mangosteen 10% extract was tested for ORAC value, the resulting antioxidant potential was over 3,500 ORAC units per gram of extract. This result is extremely high. ORAC values of compounds vary with their nutrient concentration, moisture content and other factors. For comparison purposes, whole blueberries, considered to be a rich source of antioxidants, had an ORAC value of 61 units per gram, while pomegranate tested at 105 ORAC units per gram.1 XanoMax? mangosteen extract is a potentially rich source of beneficial antioxidants*
• Maintains Healthy Immune Function*
Evidence from several animal and in vitro studies on various cell lines suggests that components of mangosteen fruit extract may play a role in modulating several factors important to healthy immune function. Of the active components, xanthone derivatives seem to play the major role in influencing parameters of immune function in animals and in vitro models. Mangostin is the xanthone derivative that most of these studies have focused on.
A study published in 2002 assessed the effects of mangosteen extracts on the release of histamine from rat cell lines. The comparison was made to extracts of a plant frequently used in Japan, Rubus suavissimus, which is a known inhibitor of IgE-mediated histamine release from these cells. The assay showed that the mangosteen extracts used inhibited the release of histamine from these cells more potently than the extract of Rubus suavissimus. In addition, the authors compared the two herbs for prostaglandin E2 synthesis in another rat cell line and found that the mangosteen extract potently inhibited prostaglandin E2 synthesis in this in vitro trial, whereas the other herb had no effect.2
An earlier study was performed in guinea pig tracheal and rabbit thoracic aortal tissue. In this study, alpha mangostin prevented histamine-induced contraction and was shown to be a competitive histamine receptor antagonist in the smooth muscle tissue of the trachea and aorta of the animals selected. The results seen in this laboratory study were determined to be concentration-dependent. The authors suggested that alpha mangostin should undergo further studies to determine its effects on the modulation of the histamine response.3
Further in vitro assessments point to potential actions of mangosteen components in modulating effectors of occasional inflammation in the immune system. Studies in rat glioma cells suggest that mangostins inhibit enzymatic reactions that can lead to the production of specific prostaglandins.4,5 By inhibiting these reactions, mangostins may play a role in modulating overall immune function, promoting healthy immunity.
Mangosteen and its constituents hold much promise for their potential ability to enhance immune function and promote health. In addition to being a highly nutritious food, mangosteen extract is full of antioxidant activity. It has an extremely high ORAC value and a great potential for enhancing free radical defenses in the body. Best Mangosteen 10% extract contains XanoMax ™, which is standardized to a high level of active mangostin, the class of compounds shown in in vitro studies to benefit certain aspects of immune function. Safety Scientific References

1. XanoMax ™: High-potency extract of Mangosteen, Garcinia mangostana. Renaissance Herbs. From www.renaissanceherbs.com
2. Nakatani K, et al. Inhibitions of histamine release and prostaglandin E2 synthesis by mangosteen, a Thai medicinal plant. Biol Pharm Bull. 2002 Sep;25(9):1137-41.
3. Chairungsrilerd N, et al. Pharmacological properties of alpha-mangostin, a novel histamine H1 receptor antagonist. Eur J Pharmacol. 1996 Oct 31;314(3):351-6.
4. Nakatani K, et al. Gamma-Mangostin inhibits inhibitor-kappaB kinase activity and decreases lipopolysaccharide-induced cyclooxygenase-2 gene expression in C6 rat glioma cells. Mol Pharmacol. 2004 Sep;66(3):667-74.
5. Nakatani K, et al. Inhibition of cyclooxygenase and prostaglandin E2 synthesis by gamma-mangostin, a xanthone derivative in mangosteen, in C6 rat glioma cells. Biochem Pharmacol. 2002 Jan 1;63(1):73-9.
(https://vitanetonline.com:443/forums/Index.cfm?CFApp=1&Message_ID=694)
---
Quercetin and Bromelain - for better health.



Date: July 04, 2005 10:28 AM
Author:
Darrell Miller (dm@vitanetonline.com)
Subject: Quercetin and Bromelain - for better health.

Benefits
Down-regulates the Body's Response to Environmental Challenges Quercetin is a member of the flavonoid family, a diverse group of low molecular-weight compounds found throughout the plant kingdom. Flavonoids exhibit numerous biological activities, many of which are directly beneficial to human health. Quercetin, which belongs to the "flavonol" subgroup, is one of the most versatile and important flavonoids. Quercetin has a broad range of activity, much of which stems from its interaction with calmodulin, a calcium-regulatory protein.1 Calmodulin transports calcium ions across cellular membranes, initiating numerous cellular processes. Quercetin appears to act as a calmodulin antagonist.1 Through this mechanism, quercetin functions at the cell-membrane level with a membrane-stabilizing action.2 Quercetin inhibits calmodulin-dependent enzymes present at cell membranes such as ATPases and phospholipase, thereby influencing membrane permeability.3 Quercetin affects other calmodulin-dependent enzymes that control various cellular functions, including the secretion of histamine from mast cells.4 A number of investigations have corroborated quercetin's ability to reduce histamine secretion from mast cells in various tissues, and also from basophils.5,6,7,8,9,10
Quercetin modifies the body's response to antigenic substances.* Suppression of histamine secretion from mast cells is one of quercetin's most clinically important effects. Quercetin acts on ATPase at the membranes of histamine-containing granules in mast cells.3 Mast-cell degranulation and subsequent release of histamine into the bloodstream is an integral part of the body's response to environmental challenges.
Maintains Tissue Comfort by Regulating Enzymes*
Quercetin's enzyme-inhibiting action extends to enzymes such as phospholipase, which catalyzes the release of arachidonic acid from phospholipids stored in cell membranes.4,10 Arachidonic acid serves as the key substrate for substances such as thromboxanes, inflammatory prostaglandins and leukotrienes. In addition, quercetin inhibits the enzymes cyclooxygenase and lipoxygenase, which catalyze the conversion of arachidonic acid into its metabolites.4,10,11,12 Reducing levels of these metabolites, as well as histamine levels, is beneficial in maintaining the normal comfort level of body tissues and structures.
Quercetin has also been shown to limit the function of adhesion molecules on endothelial cells.13 Adhesion molecules are involved in physiologic processes that influence tissue comfort.13
Bromelain is a complex substance derived from the pineapple stem largely composed of proteolytic (protein-digesting) enzymes. Bromelain acts by a variety of mechanisms to help maintain tissues in a normal state of comfort.14,15 Several investigators, including Taussig16 and Ako, et. al.,17 have presented evidence that bromelain is a fibrinolytic agent, i.e., it induces the breakdown of fibrin, a plasma protein that blocks tissue drainage. The generally accepted mechanisms involve direct proteolysis of fibrin by bromelain and activation of plasmin, a serum protease.16 Plasmin acts on fibrinogen (the precursor to fibrin), forming peptides which stimulate PGE1, a prostaglandin that helps maintain tissue comfort.16
Helps Maintain Health of Blood Vessels by Modifying Oxidation of LDL Cholesterol* — Quercetin's Antioxidant Action Quercetin is a versatile and effective antioxidant that scavenges a variety of free-radicals such as hydroxyl and lipid peroxy radicals.18 Quercetin also chelates ions of transition metals such as iron, which can initiate formation of oxygen free radicals.18 LDL cholesterol is vulnerable to oxidation by lipid peroxides. Oxidized LDL is absorbed by macrophages and arterial endothelial cells, leading to the formation of "foam cells," and eventually plaque deposits, in arterial walls. Quercetin has been shown to protect LDL from oxidation, both by lipid peroxides and transition metal ions.19
Helps Maintain Normal Blood Viscosity*
Quercetin inhibits blood platelet aggregation (clumping), by potentiating PGI2, an anti-aggregatory prostaglandin, and by raising platelet cyclic AMP levels.20 Human studies have revealed that bromelain also reduces platelet aggregation.21 These properties qualify both quercetin and bromelain as valuable dietary ingredients for maintaining cardiovascular health.*
Bromelain May Enhance Quercetin Absorption
In addition to the actions described above that support the effects of quercetin, bromelain may also assist the absorption of quercetin in the G.I. tract. (Quercetin is generally believed to be poorly absorbed, although a recent study by Hollman et. al.,22 which concluded that humans do in fact absorb appreciable amounts of quercetin, contradicts this assumption.) Studies have shown that bromelain enhances absorption of antibiotics, presumably by increasing permeability of the gut wall.23, 24 Given that quercetin is a low molecular-weight compound, it is plausible that simultaneously ingested bromelain likewise enhances quercetin absorption.
*This statement has not been evaluated by the Food and Drug Administration. This product is not intended to diagnose, treat, cure or prevent any disease.
Scientific References

1. Nishino, H., et. al., "Quercetin interacts with calmodulin, a calcium regulatory protein." Experientia 1984;40:184-5.
2. Busse, W.W., Kopp, D.E., Middleton, E., "Flavonoid modulation of human neutrophil function." J. Allergy Clin. Immunol. 1984;73:801-9.
3. Havsteen, B,. "Flavonoids, a class of natural products of high pharmacological potency." Biochemical Pharmacology 1983;32(7):1141-48.
4. Middleton, E., "The Flavonoids." Trends in Pharmaceutical Sciences 1984;5:335-8.
5. Otsuka, H. et. al., "Histochemical and functional characteristics of metachromatic cells in the nasal epithelium in allergic rhinitis: Studies of nasal scrapings and their dispersed cells." J. Allergy Clin. Immunol.1995;96:528-36.
6. Fox, C.C., et. al., "Comparison of human lung and intestinal mast cells." J. Allergy and Clin. Immunol. 1988;81:89-94.
7. Pearce, F.L., Befus, A.D., Bienenstock, J., "Mucosal mast cells III. Effect of quercetin and other flavonoids on antigen-induced histamine secretion from rat intestinal mast cells." J. Allergy and Clin. Immunol. 1984;73:819-23.
8. Middleton, E. Drzewiecki, G., Krishnarao, D., "Quercetin: an inhibitor of antigen-induced human basophil histamine release." J. of Immunology 1981;127(2):546-50.
9. Bennett, J.P., Gomperts, B.D., Wollenweber, E.," Inhibitory effects of natural flavonoids on secretion from mast cell and neutrophils." Arzneim. Forsch/Drug Res. 1981;31(3):433-7.
10. Middleton, E. Drzewiecki G., "Naturally occurring flavonoids and human basophil histamine release." Int. Archs Allergy appl. Immun. 1985;77:155-7.
11. Yoshimoto, T. et. al., "Flavonoids: potent inhibitors of arachidonate 5-lipoxygenase." Biochemical and Biophysical Research Communications 1983;116(2):612-18.
12. Della Loggia, R., et. al., "Anti-inflammatory activity of benzopyrones that are inhibitors of cyclo- and lipo-oxygenase." Pharmacological Research Communications 1988; 20(Supp. V):91-94.
13. Middleton, E., Suresh, A., "Quercetin inhibits lipopolysaccharide-induced expression of endothelial cell intracellular adhesion molecule-1." Int. Arch. Allergy Immunol. 1995;107:435-6.
14. Taussig, S.J., Batkin, S., "Bromelain, the enzyme complex of pineapple (Ananas comosus) and its clinical application." An Update Journal of Ethnopharmacology 1988;22:191-203.
15. Lotz-Winter, H., "On the pharmacology of bromelain: An update with special regard to animal studies on dose-dependent effects." Planta Medica 1990;56:249-53.
16. Taussig, S.J., "The mechanism of the physiological action of bromelain" Medical Hypothesis 1980;6:99-104.
17. Ako, H. Cheung, A.H.S., Matsuura, P.K., "Isolation of a fibrinolysis activator from commercial bromelain." Arch. Int. Pharmacodyn. 1981;284:157-67.
18. Afanas'ev, I.B. et. al., "Chelating and free radical scavenging mechanisms of inhibitory action of rutin and quercetin in lipid peroxidation." Biochemical Pharmacology 1989;38(11):1763-69.
19. De Whalley, C.V., "Flavonoids inhibit the oxidative modification of low density lipoproteins by macrophages." Biochemical Pharmacology 39(11):1743-50.
20. Beretz, A. Stierle, A., Anton, R. Cazenave, J., "Role of cyclic AMP in the inhibition of human platelet aggregation by quercetin, a flavonoid that potentiates the effect of prostacyclin." Biochemical Pharmacology 1981;31(22):3597-600.
21. Heinicke, R. van der Wal, L. Yokoyama, M., "Effect of bromelain (Ananase®) on human platelet aggregation. "Experientia 1972;28(7):844.
22. Hollma, P. et. al., "Absorption of dietary quercetin glycosides and quercetin in healthy ileostomy volunteers." Am. J. Clin. Nutr. 1995;62:1276-82.
23. Giller, F.B., "The effects of bromelain on levels of penicillin in the cerebrospinal fluid of rabbits." A., J. Pharm. 1962;134:238-244.
24. Bodi, T., "The effect of oral bromelain on tissue permeability to antibiotics and pain response to bradykinin; double-blind studies on human subjects." Clin. Med. 1965;72:61-65


--
Vitanet &reg


(https://vitanetonline.com:443/forums/Index.cfm?CFApp=1&Message_ID=546)
---
Benefits and Functions of Essential Fatty Acids



Date: June 25, 2005 08:29 PM
Author:
Darrell Miller (dm@vitanetonline.com)
Subject: Benefits and Functions of Essential Fatty Acids

Benefits and Functions of Essential Fatty Acids
The body takes combinations of different triglycerides and makes fats from them to help in various processes. The basic building blocks of any fats are the fatty acids. Fatty acids are either essential or nonessential. A fatty acid is considered essential if 1) the body is unable to synthesize it and 2) the only way it can be obtained is through the diet. In addition, it is considered essential if a deficiency will cause a disease. As far back as 1930 researchers discovered that if an animal did not get essential fatty acids in the diet, it could cause symptoms such as poor reproduction, lowered immunity, rough, dry skin, and slow growth, among others. There are basically three essential fatty acids. They are linoleic acid, linolenic acid, and arachidonic acid. Linoleic acid is the most vital. Linolenic and arachidonic acids can be converted from linoleic acid, but linoleic acid must be obtained from the diet. Most people are unaware of the many vital functions of essential fatty acids. The list includes:
• Lowering triglyceride levels.
• Helping to eradicate plaque from the walls of arteries.
• Lowering blood pressure.
• Altering the production of leukotrienes which aggravate inflammation in the body. This has shown to be beneficial, especially to those suffering from conditions such as arthritis, lupus, psoriasis and other inflammation-related ailments.
• Constructing body membranes. EFAs work with cholesterol and protein to repair old cell membranes and construct new ones.
• Helping strengthen cell and capillary structures. Fatty acid supplementation in the diet helps replace saturated fats with unsaturated fats. This increases the fluidity of cell membranes, and helps renew their proper function, preventing stiffness and deterioration. The health of the cell membrane depends upon adequate amounts of EFAs.
• Prolonging blood-clotting time, helping wounds to heal. EFAs prevent abnormal blood clotting by inhibiting the production of a substance known as thromboxane, which allows platelets to clot.
• Helping the body manufacture hemoglobin, the compound in the blood that provides oxygen to the cells from the lungs.
• Assisting in the manufacture of cholesterol, while at the same time helping to remove excess cholesterol from the blood. The much maligned body substance known as cholesterol has received a bad rap in the press. Cholesterol, a "waxy alcohol," is actually necessary for many vital bodily functions. It is found in the bile, blood, brain tissue, liver, kidneys, adrenal glands, and myelin sheaths (insulating material) of nerve fibers. It helps the body absorb and transport fatty acids and is necessary for the body to synthesize vitamin D. It is also a building material for hormones produced by the adrenal and reproductive glands. The body will actually manufacture its own cholesterol to ensure a continuous supply of this important fat.

Cholesterol is synthesized throughout the body. It is manufactured by cells, glands, the small intestine and the liver. Cholesterol is constructed from dietary by-products of proteins, sugars and fats. If the diet contains excessive fats, especially the saturated types, the body will convert them into cholesterol. People who eat high sugar or fat diets may therefore experience elevated cholesterol levels.
• Preventing the growth of bacteria and viruses, which will not thrive in the presence of oxygen, by oxygenating cell membranes. The ability of the highly unsaturated fatty acids to hold oxygen can provide additional benefits such as increasing resistance to disease, endurance, metabolic efficiency, energy conversion, and the balancing of sleep-wake cycles. The entire body is beneficially affected by essential fatty acid nutrition and supplementation. By oxygenation of body tissues, EFAs shorten the exercise recovery time for tired muscles.
• Assisting in the functions of glands and hormones.
• Nourishing skin, hair and nails. EFAs help eliminate eczema, psoriasis, dandruff, and help prevent hair loss. Brittle nails respond to essential fatty acids. EFAs balance the skin's metabolism by controlling the flow of oils and nourish collagen, the supporting structure beneath the skin. Vitamins A and E are fat-soluble and work with essential fatty acids to provide glowing skin and hair.
• Increasing the rate at which the body burns fat.
• Helping the body maintain proper temperature.
• Assisting in the body's production of electrical currents vital for a regular heartbeat.
• Acting as precursors to the production of hormone-like substances called prostaglandins. Gamma linolenic acid especially assists the body with this formation process.

Prostaglandins are found in almost all body cells, and act as catalysts for many physiological processes. They help prevent abnormal blood clotting and nerve inflammation. Prostaglandins also help promote blood circulation by dilating the blood vessels and improve immune system function. The most beneficial type of prostaglandin is called PGE-1. PGE-1 balances cholesterol and blood pressure levels, and stimulates the body's production of T-lymphocytes which strengthen the immune capabilities. Each cell keeps tiny amounts of EFAs and produces prostaglandins from them as they are needed. The name prostaglandins was coined because these substances were originally found in high amounts in the prostate gland. To date, there have been discovered at least thirty-six different prostaglandins with a wide range of roles in the body.

(https://vitanetonline.com:443/forums/Index.cfm?CFApp=1&Message_ID=510)
---
REFERENCES



Date: June 25, 2005 08:13 PM
Author:
Darrell Miller (dm@vitanetonline.com)
Subject: REFERENCES

REFERENCES
1 a. The Surgeon General's "Nutrition and Health Report." b. The Centers for Disease Control and Prevention's "National Health and Examination Survey (NHANES III)" c. The National Academy of Science's. Diet and Health Report: Health Promotion and Disease Objectives (DHHS Publication No. (PHS) 91-50213, Washington, DC: US Government Printing Office, 1990). e. Dietary Guidelines for Americans. 2 Rolls BJ. Carbohydrates, fats, and satiety. Am J Clin Nutr 1995; 61(4 Suppl):960S-967S. 3 McDowell MA, Briefel RR, Alaimo K, et al. Energy and macronutrient intakes of persons ages 2 months and over in the United States: Third National Health and Nutrition Examination Survey, Phase 1:1988-91. Advance data from vital and health statistics of the Centers for Disease Control and Prevention; No. 255. Hyattsville, Maryland: National Center for Health Statistics; 1994. 4 Center for Science in the Public Interest and McDonald's Nutrition and You—A guide to Healthy Eating at McDonald's: McDonald's Corp,1991. 5 Bray GA. Appetite Control in Adults. In: Fernstrom JD, Miller GD eds. Appetite and Body Weight Regulation. Boca Raton: CRC Press, 1994:1-92. 6 Michnovicz JJ. How to Reduce Your Risk of Breast Cancer. New York: Warner Book Inc. 1994:54. 7 Carcinogens and Anticarcinogens in the Human Diet. National Research Council Report, National Academy of Sciences, 15 Feb. 1996. 8 Van Tallie TB. Obesity: adverse effects on health and longevity. Am J Clin Nutr 1979:32: 2723-33. 9 Somer E, M.A. R.D. Nutrition for Women. New York: Henry Hold and Company, 1993:273. 10 Swaneck GE, Fishman J. Covalent binding of the endogenous estrogen 16A-hydroxyestrone to estradiol in human breast concer cells: characterization and intranuclear localization. Proc Natl Acad Sci USA 1988:85;7831-5. 11 Colditz GA. Epidemiology of breast cancer. Findings from the nurses' health study. Cancer1993;714:1480-9. 12 Hennen WJ. Breast Cancer Risk Reduction. The effects of supplementation with dietary indoles. Unpublished report 1992. 13 Deslypere BJ. Obesity and cancer. Metabolism 1995;44(93):24-7. 14 Somer E, M.A. R.D. Nutrition for Women. New York: Henry Hold and Company, 1993:281. 15 Whittemore AS, Kolonel LN, John M. Prostate cancer in relation to diet, physical activity, and body size in blacks, whites, and Asians in the United States and Canada. J Natl Cancer Inst 1995;87(9):629-31. 16 Key T. Risk factors for prostate cancer. Cancer Survivor 1995;23:63- 77. 17 Kondo Y, Homma Y, Aso Y, Kakizoe T. Promotional effects of twogeneration exposure to a high-fat diet on prostate carcinogenisis in ACI/Seg mice. Cancer Res 1994;54(23):6129-32. 18 Wang Y, Corr JG, Taler HT, Tao Y, Fair WR, Heston WD. Decreased growth of established human prostate LNCaP tumors in nude mice fed a low-fat diet. J Natl Cancer Inst. 1995;87(19):1456-62. 19 Nixon DW. Cancer prevention clinical trials. In-Vivo 1994;8(5):713-6. 20 Key T. Micronutrients and cancer aetiology: the epidmiological evidence. Proceed Nutr Soc 1994;53(3):605-14. 21 Gorbach SL, Goldin BR. The intestinal microflora and the colon cancer connection. Reviews of Infectious Diseases 1990;12(Suppl 2):S252-61. 22 Shrapnel WS, Calvert GD, Nestel PJ, Truswell AS. Diet and coronary heart disease. The National Heart Foundation of Australia. Med J Australia. 1995;156(Suppl):S9-S16. 23 Ellis JL, Campos-Outcalt D. Cardiovascular disease risk factors in native Americans: a literature review. Am. J. Preventive Med 1994;10(5):295-307. 24 DiBianco R. The changing syndrome of heart failure: an annotated review as we approach the 21st century. J. Hypertension 1994; 12(4 Suppl):S73- S87. 25 Van Itallie TB. Obesity: adverse effects on health and longevity. Am J Clin Nutr 1979;32(suppl):2723-33. 26 Kestin M, Moss R, Clifton PM, Nestel PJ. Comparative effects of three cereal brans on plasma lipids, blood pressure and glucose metabolism in mildly hyper-cholesterolemic men. Am J Clin Nutr 1990;52(4):661-6. 27 Story JA. Dietary fiber and lipid metabolism. In: Spiller GA, Kay RM. eds. Medical Aspects of Dietary Fiber. Penun Medical; New York, 1980, p.138. 28 Stein PP, Black HR. The role of diet in the genesis and treatment of hypertension. Med. Clin. North America. 1993;77(4):831-47. 29 Olin JW. Antihypertensive treatment in patients with peripheral vascular disease. Cleve. Clin. J. Medicine. 1994;61(5):337-44. 30 Tinker LF. Diabetes Mellitus—a priority health care issue for women. J. Am. Dietetic Association. 1994;94(9):976-85. 31 Gaspard UJ, Gottal JM, van den Brule FA. Postmenopausal changes of lipid and glucose metabolism: a review of their main aspects. Maturitas. 1995;21(3):71-8. 32 Coordt MC, Ruhe RC, McDonald RB. Aging and insulin secretion. Proc. Soc. Exp. Biology and Medicine. 1995;209(3):213-22. 33 Felber JP. From Obesity to Diabetes. Pathophysiological Considerations. Int. Journal of Obesity 1992;16:937-952. 34 Gillum RF. The association of body fat distribution with hypertension, hypertensive heart disease, coronary heart disease, diabetes, and cardiovascular risk factors in men and women age 18-79. J Chronic Diseases 1987;40:421-8. 35 Haffner SM, Stern MP, Hazuda HP, et al. Role of obesity and fat distribution in non-insulin-dependent diabetes mellits in Mexican Americans and non- Hispanic whites. Diabetes Care 1986;9:153-61. 36 Bonadonna RC, deFronzo RA. Glucose metabolism in obesity and type 2 diabetes. Diabetes and Metabolism. 1991;17(1 Pt. 2):12-35. 37 Shoemaker JK, Bonen A. Vascular actions of insulin in health and disease. Canadian J. of Applied Physiology. 1995;20(2):127-54. 38 Resnick LM. Ionic Basis of Hypertension, Insulin Resistaince, Vascular Disease, and Related Disorders. The Mechanism of 'Syndrome X'. Am. J. Hypertension. 1993;6(suppl):123S-134S. 39 Trautwein EA. Dietetic influences on the formation and prevention of cholesterol gallstones. Z. Ernahrugswiss. 1994;33(1):2-15. 40 Cicuttini FM, Spector TD. Osteoarthritis in the aged. Epidemiological issues and optimal management. Drugs and Aging. 1995;6(5):409-20. 41 Melnyk MG, Wienstein E. Preventing obesity in black women by targeting adolescents: a literature review. J Am. Diet. Association. 1994;94(4):536-40. 42 Robinson BE, Gjerdingen Dk, Houge DR. Obesity: a move from traditional to more patient-oriented management. J. Am. Board of Family Practice. 1995;8(2):99-108. 43 Dulloo AG, Miller DS. Reversal of Obesity in the Genetically Obese fa/fa Zucker Rat with an Ehpedrine/Methylxanthines Thermogenic Mixture. J. Nutrition. 1987;117:383-9. 44 Dulloo AG, Miller DS. The thermogenic properties of ephedrin/methylxanthine mixtures: animal studies. Am J Clinical Nutr. 1986;43:388-394. 45 Richelsen B. Health risks of obesity. Significance of the regional distri-bution of adipose tissue. Ugeskr. Laeger. 1991;153(13):908-13. 46 Lissner L, Heitmann BL. Dietary fat and obesity: Evidence from epidemiology. European J. Clinical Nutrition. 1995;49(2):79-90. 47 Lissner L, Heitmann BL. The dietary fat: Carbohydrate ratio in relation to body weight, Current Opinion in Lipidology. 1995;6(1):8-13. 48 Ravussin E. Energy metabolism in obesity. Studies in the Pima Indians. Diabetes Care. 1993;16(1):232-8. 49 O'Dea K. Westernisation, insulin resistance and diabetes in Australian aborigines. Med J. Australia. 1991;155(4):258-64. 50 Bailey C. Fit or Fat . Houghton Mifflen, Boston, 1991. 51 McCarty MF. Optimizing Exercise for Fat Loss. Unpublished report. 52 Weinsier RL, Schutz Y, Bracco D. Reexamination of the relationship of resting metabolic rate and fat-free mass and the the metabolically active components of fat-free mass in humans. Am. J. Clinical Nutrition. 1992;55(4):790-4. 53 Evans WJ. Exercise, nutrition and aging. J. Nutrition. 1992;122(3 suppl):796-801. 54 Schlicker SA, Borra ST, Regan C. The weight and fitness status of United States children. Nutrition Reviews. 1994;52(1):11-7. 55 Raben A, Jensen ND, Marckmann P, Sandstrom B and Astrup A. Spontaeous weight loss during 11 weeks' ad libitum intake of a low fat/high fiber diet in young, normal weight subjects. Stockholm Press. 1995;916-23. 56 Blundell JE, Cotton JR, Delargy H, Green S, Greenough A, King NA, Lawton, CL. The fat paradox: fat-induced satiety signals versus high fat overconsumption. Short Communication 1995:832-835. 57 Reinhold RB. Late results of gastric bypass surgery for morbid obesity. J Am Coll Nutr 1994;13(4):307-8. 58 McCredie M, Coates M Grulich A. Cancer incidence in migrants to New South Wales (Australia) from the Middle East, 1972-1991. Cancer Causes Control 1994:5(5):414-21. 59 Schiff ER, Dietschy JM. Steatorrhea Associated with Disordered Bile Acid Metabolism. Am. J. Digestive Diseases. 1969;14(6) 60 Nauss JL , Thompson JL and Nagyvary J. The binding of micellar lipids to Chitosan. Lipids. 1983;18(10):714-19. 61 Braconnot H, Sue la natrue ces champignons. Ann Chim Phys 1811;79:265. 62 Odier A. Memoire sur la composition chemique des parties cornees des insectes. Mem Soc Hist Nat Paris 1823;1:29. 63 Johnson EL, Peniston QP. Utilization of shellfish waste for chitin and Chitosan production. Chp 19 In: Chemistry and Biochemistry of Marine Food Products. Martin RE, Flick GJ, Hebard CE and Ward DR (eds.) 1982. p.415-. AVI Publishing Co., Westport, CT. 64 Shahram H. Seafood waste: the potential for industrial use. Kem Kemi 1992;19(3),256-8. 65 Rouget C. Des substances amylacees dans le tissue des animux, specialement les Articules (Chitine). Compt Rend 1859;48:792. Commission on Natural Health Products. 1995 67 Peniston QP and Johnson EL. Method for Treating an Aqueous Medium with Chitosan and Derivatives of Chitin to Remove an Impurity. US Patent 3,533,940. Oct. 30:1970. 68 Poly-D-Glucosamine (Chitosan); Exemption from the Requirement of a Tolerance. Federal Register. 1995;60(75):19523-4. Rules and Regulations. Environmental Protection Agency 40 CFR Part 180. April, 19, 1995. 69 Arul J. "Use of Chitosan films to retard post-harvest spoilage of fruits and vegetables," Chitin Workshop. ICNHP, North Carolina State University, Raleigh, NC. 70 Karlsen J, Skaugrud O. "Excipient properties of Chitosan," Manufacturing Chemist. 1991;62:18-9. 71 Winterowd JG, Sandford PA. Chitin and Chitosan. In: Food Polysaccharides and their Applications. Ed: Stephen AM. Marcel Dekker 1995. 72 Chitin Workshop. ICNHP, North Carolina State University, Raleigh, NC. 73 Advances in Chitin and Chitosan. Eds: CJ Brine, PA Sandford, JP Zikakis. Elsevier Applied Science. London. 1992. 74 Chitin in Nature and Technology. Eds: R Muzzarelli, C Jeuniaux, GW Gooday. Plenum Press, New York. 1986. 75 Zikakis, JP. Chitin, Chitosan and Related Enzymes. Academic Press, Inc. 1984. 76 Abelin J and Lassus A. Fat binder as a weight reducer in patients with moderate obesity. ARS Medicina, Helsinki, Aug- October, 1994. 77 Kanauchi O, Deuchi K, Imasato Y, Shizukuishi M, Kobayashi E. Increasing effect of a Chitosan and ascorbic acid mixture on fecal dietary fat excretion. Biosci Biotech Biochem 1994;58(9):1617-20. 78 Maezaki Y, Tsuji K, Nakagawa Y, et al. Hypocholesterolemic effect of Chitosan in adult males. Biosci Biotchnol Biochem1993;57(9):1439-44. 79 Kobayashi T, Otsuka S, Yugari Y. Effect of Chitosan on serum and liver cholesterol levels in cholesterol-fed rats. Nutritional Rep. Int., 1979;19(3):327-34. 80 Sugano M, Fujikawa T, Hiratsuji Y, Hasegawa Y. Hypocholesterolemic effects of Chitosan in cholesterol-fed rats. Nutr Rep. Int. 1978;18(5):531-7. 81 Vahouny G, Satchanandam S, Cassidy M, Lightfoot F, Furda I. Comparative effects of Chitosan and cholestryramine on lymphatic absorption of lipids in the rat. Am J Clin Nutr, 1983;38(2):278-84 82 Suzuki S, Suzuki M, Katayama H. Chitin and Chitosan oligomers as hypolipemics and formulations containing them. Jpn. Kokai Tokkyo Koho JP 63 41,422 [88,422] 22 Feb1988. 83 Ikeda I, Tomari Y, Sugano M. Interrelated effects of dietary fiber on lymphatic cholesterol and triglyceride absorption in rats. J Nutr 1989;119(10):1383- 7. 84 LeHoux JG and Grondin F. Some effects of Chitosan on liver function in the rat. Endocrinology. 1993;132(3):1078-84. 85 Fradet G, Brister S, Mulder D, Lough J, Averbach BL. "Evaluation of Chitosan as a New Hemostatic Agent: In Vitro and In Vivo Experiments In Chitin in Nature and Technology. Eds: R Muzzarelli, C Jeuniaux, GW Gooday. Plenum Press, New York. 1986. 86 Malette W, Quigley H, Gaines R, Johnson N, Rainer WG. Chitosan A New Hemostatic. Annals of Thorasic Surgery. 1983;36:55. 87 Malette W, Quigley H, Adickes ED. Chitosan effect in Vascular Surgery, Tissue Culture and Tissue Regeneration. In R Muzzarelli, C Jeuniaux, GW Gooday, Eds: Chitin in Nature and Technology. Plenum Press, New York. 1986. 88 Okamoto Y, Tomita T, Minami S, et al. Effects of Chitosan on experimental abscess with Staphylococcus aureus in dogs. J. Vet. Med., 1995;57(4):765-7. 89 Klokkevold PR, Lew DS, Ellis DG, Bertolami CN. Effect of Chitosan on lingual hemostasis in rabbits. Journal of Oral-Maxillofac-Surg, 1991;Aug. 49(8):858-63. 89 Surgery, Tissue Culture and Tissue Regeneration. In Chitin in Nature and Technology. Eds: R Muzzarelli, C Jeuniaux, GW Gooday. Plenum Press, New York. 1986. 90 Hiroshi S, Makoto K, Shoji A, Yoshikazu S. Antibacterial fiber blended with Chitosan. Sixth International Conference on Chitin and Chitosan. Sea Fisheries Institute, Gdynia, Poland. August 1994;16-19. 91 Shimai Y, Tsukuda K, Seino H. Antiacne preparations containing chitin, Chitosan or their partial degradation products. Jpn. Kikai Tokkyo Koho JP 04,288,017 [92,288,017] 13 Oct 1992. 92 Suzuki K, Okawa Y, Suzuki S, Suzuki M. Candidacidal effect of peritoneal exudate cells in mice administered with chitin or Chitosan: the role of serine protease in the mechanism of oxygen-independent candidacidal effect. Microbiol Immunol. 1987;31(4):375-9. 93 Sawada G, Akaha Y, Naito H, Fujita M. Synergistic food preservatives containing organic acids, Chitosan and citrus seed extracts. Jpn, Kokai Kokkyo Koho JP 04 27,373 [92 27,373] 30 Jan 1992. 94 Min H-K, Hatai K, Bai S. Some inhibitory effects of Chitosan on fishpathogenic oomycete, Saprolegnia parasitic. Gyobyo Kenkyu, 1994;29(2):73-4. 95 Nelson JL, Alexander JW, Gianotti L, Chalk CL, Pyles T. The influence of dietary fiber on microbial growth in vitro and bacterial translocation after burn injury in mice. Nutr 1994;10(1):32-6. 96 Ochiai Y, Kanazawa Y. Chitosan as virucide. Jpn Kokai Tokkyo Koho 79 41,326. 97 Hillyard IW, Doczi J, Kiernan. Antacid and antiulcer properties of the polysaccharide Chitosan in the rat. Proc Soc Expl Biol Med 1964; 115:1108-1112. 98 Shibasaki K, Sano H, MatsukuboT, Takaesu Y. pH response of human dental plaque to chewing gum supplemented with low molecular Chitosan. Bull- Tokyo-Dent-Coll, 1994:35(2): 61-6. 99 Kato H, Okuda H. Chitosan as antihypertensive. Jpn. Kikoi Tokyo Koho JP 06 56,674 [94 56,674] 100 Kato H, Taguchi T. Mechanism of the rise in blood pressure by sodium chloride and decrease effect of Chitosan on blood pressure. Baiosaiensu to Indasutori 1993;51(12):987-8. 101 Muzzarelli R, Biagini G, Pugnaoni A, Filippini O, Baldassarre V, Castaldini C, and Rizzoli C. Reconstruction of Periodontal Tissue with Chitosan. Biomaterials. 1989;10:598-603. 102 Sapelli P, Baldassarre V, Muzzarelli R, Emanuelli M. Chitosan in Dentistry. In Chitin in Nature and Technology. Eds: R Muzzarelli, C Jeuniaux, GW Gooday. Plenum Press, New York. 1986. 103 Borah G, Scott G, Wortham K. Bone induction by Chitosan in endochrondral bones of the extremities. In Advances in Chitin and Chitosan. Eds: CJ Brine, PA Sandford, JP Zikakis. Elsevier Applied Science. London. 1992. 104 Ito F. Role of Chitosan as a supplementary food for osteoporosis. Gekkan Fudo Kemikaru, 1995;11(2):39-44. 105 Nakamura S, Yoshioka T, hamada S, Kimura I. Chitosan for enhancement of bioavailability of calcium. Jpn. Kokai Tokkyo Koho JP 07 194,316 [95 194,316] 01 Aug 1995. 106 Maekawa A, Wada M. Food Containing chitin or its derivatives for reduction of blood and urine uric acid. Jpn. Kokai Tokkyo Koho JP 03 280,852 [91 280,852], 11 Dec 1991. 107 Weisberg M, Gubner R. Compositions for oral administration comprising Chitosan and a pharmaceutically acceptable carrier. Antacid preparations for alleviating gastric hyperacidity. U.S. patent 3257275 108 Kanauchi O, Deuchi K, Imasato Y, Shizukuishi M, Kobayashi E. Mechanism for the inhibition of fat digestion by Chitosan and for the synergistic effect of ascorbate. Biosci Biotech Biochem1995;59(5):786-90. 109 McCausland CW. Fat Binding Properties of Chitosan as Compared to Other Dietary Fibers. Private communication. 24 Jan1995. 110 Deuchi K, Kanauchi O, Imasato Y, Kobayashi E. Biosci Biotech Biochem. 1994:58,1613-6. 111 Ebihara K, Schneeman BO. Interaction of bile acids, phospholipids, cholesterol and triglyceride with dietary fibers in the small intestine of rats. J Nutr 1989;119(8):1100-6. 112 Weil A, M.D. Natural Health Natural Medicine: Boston: Houghton Mifflin, 1990:182. 113 Chen Y-H, Riby Y, Srivastava P, Bartholomew J, Denison M, Bjeldanes L. Regualtion of CYP1A1 by indolo[3,2-b]carbazole in murine hepatoma cells. J Biol Chem 1995;270(38):22548-55. 114 Intestinal Absorption of metal ions and chelates. Ashmead HD, Graff DJ, Ashmead HH. Charles C Thomas, Springfield, IL 1985. 115 Nutrient Interactions. Bodwell CE, Erdman JW Jr. Marcel Dekker New York 1988. 116 Heleniak EP, Aston B. Prostaglandins, Brown Fat and Weight Loss. Medical Hypotheses 1989;28:13-33. 117 Connor WE, DeFrancesco CA, Connor SL. N-3 fatty acids from fish oil. Effects on plasma lipoproteins and hypertriglyceridemic patients. Ann NY Acad Sci 1993;683:16-34. 118 Conte AA. A non-prescription alternative in weight reduction therapy. The Bariatrician Summer 1993:17-19. 119 McCarty MF. Inhibition of citrate lyase may aid aerobic endurance. Unpublished manuscript. 120 Bray GA. Weight homeostasis. Annual Rev Med 1991;42:205-216. 121 Dulloo AG, Miller DS. The thermogenic properties of Ephedrin/Methylxanthine mixtures: Human studies. Intl J Obesity 986;10:467-481. 122 Arai K, Kinumaki T, Fujita, T. Bulletin Tokai Regional Fisheries Res Lab. 1968;No. 56. 123 Bough WA. Private communication. 124 Freidrich EJ, Gehan, EA, Rall DP, Schmidt LH, Skipper HE. Cancer Chemotherapy Reports 1966;50(4):219-244. 125 A Drovanti, AA Bignamini, AL Rovati. Therapeutic activity of oral glucosamine sulfate in osteoarthritis: A placebo-controlled double-blind investigation. Clinical Therapeutics 1980;3(4):260-272. 126 K Deuchi, O Kanauchi, M Shizukuishi, E Kobayashi. Continuous and massive intake of Chitosan affects mineral and fat-soluble vitamin status in rats fed on a high-fat diet. Biosci. Biotech. Biochemistry. 1995;59(7):1211-6. 127 . BesChitin W in Chitin Wound Healing (video), Unitika Corporation, April 1992.
(https://vitanetonline.com:443/forums/Index.cfm?CFApp=1&Message_ID=507)
---
MECHANISMS OF CHITOSAN FAT- BINDING



Date: June 25, 2005 08:02 PM
Author:
Darrell Miller (dm@vitanetonline.com)
Subject: MECHANISMS OF CHITOSAN FAT- BINDING

MECHANISMS OF CHITOSAN FAT- BINDING
The exact way(s) that Chitosan prevents fat absorbtion is not fully understood but a number of experimental observations support two basic mechanisms. The first mechanism involves the attraction of opposite charges which can be compared to the attraction of opposite magnetic poles. The second entrapment mechanism can be compared to the effect of a net. In the first mechanism the positive charges on chitosan attract the negatively charged fatty acids and bile acids binding them to the indigestible chitosan fiber. This mechanism can explain why chitosan reduces LDL cholesterol levels.
Our bodies make bile acids in the liver using the cholesterol from LDL. When chitosan binds bile acids it increases the rate of LDL loss thus improving the LDL to HDL ratio. If enough bile acids are bound, the fats are not solublized, which prevents their digestion and absorption. The second mechanism (figure 2) describes a netting effect of chitosan fiber.
In this model the Chitosan wraps around fat droplets and prevents their being attacked and digested by lipid enzymes. Fats unprotected by Chitosan are digested and absorbed. The "netting" mechanism has been seen to operate in vivo. 108
Substances that Enhance the Action of Chitosan
Fibers can be likened to a tangled-up chain. Fibers must "unravel" in order for them to be of maximum benefit to us. "Unraveling" is especially critical for chitosan because each link has a hook on which to attach lipids. Chitosan can absorb an average of 4 to 5 times its weight in lipids. Reports of numbers above and below this range have also been reported and may well reflect the rate or extent of unraveling that had taken place. Fiber formulations can be prepared that unravel rapidly and swell quickly. These highly effective formulations are called superabsorbants. When certain substances are added to chitosan, its remarkable fat-binding ability can be significantly enhanced.
Ascorbic Acid
D-Ascorbic acid (erythorbic acid) and L-ascorbic acid are C-vitamins which enhance chitosan's ability to bind lipids. Combining chitosan with ascorbic acid results in even less fat absorption and greater fecal fat losses.77,108 In one study the addition of ascorbic acid to a chitosan enriched diet increased fecal fat losses by 87 percent and decreased fat absorption by over 50 percent.77
Cholesterol oxides cause lesions in artery walls which predispose blood vessels to collect plaque. These dietary cholesterol oxides profoundly influence the initiation of heart disease.Free radicals can also contribute to the formation of cholesterol oxides which are even more likely to damage the heart. Cholesterol oxides have been found in deep-fried foods, powdered eggs, processed meats and in human blood itself. Consequently, taking antioxidants like ascorbic acid is vital to protect against the cellular damage this type of free radical causes.112
Citric Acid
In feeding experiments with animals, adding citric acid to a chitosan enriched diet resulted in a decreased feed consumption.77 The most likely explanation for this effect is that the citric acid may be enhancing the swelling action of chitosan leading to a sense of fullness, producing satiety and appetite suppression.
Indoles
Indoles are remarkable phytochemicals which have the ability to selectively activate certain Mixed Function Oxidases (MFOs).113 These MFO's help balance estrogen metabolism and prepare dietary toxins for elimination before they are absorbed. The presence of fiber in the intestines provides a bulk agent to carry the metabolized toxins out of the body. Chelat ed Minerals The very best approach to weight loss is to nutritionally augment food choices with nutrient supplementation. Certain biochemical compounds are essential to promoting vigor during the process of thermogenesis. Chelated minerals act to bolster, support and protect the organ systems of the body.114,115
For example, when fat is burned, heat and energy are released. If a lack of certain minerals exists, energy levels will drop. Minerals help to transport needed nutrients to depleted areas of the body, thereby stemming off the fatigue we so often experience after eating a fatty meal. Even more importantly, free radicals are released whenever fat is consumed and burned and the presence of chelated minerals helps to expedite the removal of these metabolites and facilitate the availability of fuel for energy.
Essential Fatty Acids
Prostaglandins control and balance many body functions. The dietary building blocks for making prostaglandins are the essential fatty acids (EFAs). The role of prostaglandins in weight loss has been extensively discussed in a recent review.116 EFAs exert profound lipid-lowering effects.They reduce the synthesis of triglycerides and very low density lipoproteins (bad cholesterol) in the liver. EFA supplementation coupled with a low-cholesterol, low-saturated fat in diet produces a complementary effect in lowering serum lipid levels.117 Garcinia Cambogia ( Hydroxy Cit ric Acid) Garcinia Cambogia contains hydroxycitric acid (HCA). This form of citric acid inhibits the liver's ability to make fats out of carbohydrates.118
Carbohydrates are converted to glycogen stores, not fat stores, giving the body a better energy reserve and an increase in stamina.119 Ephedra And Thermogenisis Thermogenesis means "creating heat." This is one of the ways our bodies have of burning off excess calories and maintaining a constant weight.120 This is an area of weight management research that is being intensely studied. When we repeatedly yo-yo diet or abuse ourselves by eating too much, our thermogenic ability may be reduced. Numerous animal and human studies have confirmed the benefits of ephedra and methylxanthines in inducing weight loss and restoring thermogenic responsiveness.43,44,121
(https://vitanetonline.com:443/forums/Index.cfm?CFApp=1&Message_ID=502)
---
Prostate Health Naturally



Date: June 16, 2005 11:11 AM
Author:
Darrell Miller (dm@vitanetonline.com)
Subject: Prostate Health Naturally

Nature's Life Prostate Health Options


Prostate Health... Naturally

Prostate issues too often put a damper on the activities of men of all ages and they are far more common than previously thought. According to some studies, virtually all men will eventually experience prostate issues.

Men with enlarged prostates experience discomforts that may include difficulty urinating, increased frequency and urgency of urination, bouts with sleep-disturbing nighttime urination and lower back discomfort. Dealing with the discomforts from enlarged prostates may be costly, too. Every year about 400,000 men have prostate surgery, adding over $3 billion annually to the national health care bill.

Nature's Life offers several products to support prostate health, including Saw Palmetto as a whole berry concentrate, and three doctor-formulated combinations including Saw Palmetto for supporting prostate health. All of these products are designed to provide nutritive support for:

healthy prostate gland function
normal urine flow

Nature's Life® Prostate formulas are made from all natural ingredients… only the finest available. Regardless of the formula you prefer, you can always be sure of the same superior quality and consistent results.

Prostate function
A small doughnut-shaped gland, the prostate surrounds the urethra where it leaves the bladder. The prostate produces an alkaline substance which makes up the largest part of the seminal reproductive fluid (semen).

Most men's prostates start to enlarge at about age 50. As the prostate gland enlarges, it pinches the urethra, causing reduced urine flow and increased discomfort. Research into prostate enlargement is focusing on male hormones, or androgens. In older men, androgen production changes result in higher levels of dihydrotestosterone (DHT), which is produced from testosterone. The prostate is more likely to enlarge when higher levels of DHT are present.

The Holistic Approach
A unique combination of herbs, amino acids, vitamins, minerals, phytonutrients, and essential fatty acids may help provide nutritional support to maintain good prostate health.

Saw Palmetto Berry (Serenoa repens B.)
The berries from this small tropical palm contain lipophilic sterols and essential fatty acids, including beta sitosterol. Saw Palmetto extract may also support normal inflammatory response by inhibiting the production of prostaglandins. Research suggests that Saw Palmetto may help to increase urine flow and decreases nighttime discomfort. Saw Palmetto has been the subject of numerous double blind clinical trials. All of these effects of Saw Palmetto make it the key ingredient to support prostate health.

Pygeum Bark (Pygeum africanum H.)
The bark of this tall African tree contains lipophilic sterols, including beta sitosterol and sitosterone plus unique fatty acids. These ingredients influence prostaglandin synthesis to help provide nutritional support for a normal inflammatory response. Other components of pygeum may provide nutritive support to help maintain normal prostate size.

Stinging Nettle (Urtica dioica L.)
A common "weed" around the world, stinging nettle has a long history of traditional use to support normal urine flow. Nettle contains substances that may have anti-androgen activity. Many commentators feel that the potential beneficial effects of Nettle extract are increased when combined with Saw Palmetto.

Pumpkin Seed (Cucurbita pepo)
The seeds of this familiar food is a good source of zinc, phytosterols, and essential fatty acids: nutrients essential to prostate health. Preliminary studies find pumpkin seed extract promising alone, but combinations of pumpkin seed oil with nettle and/or saw palmetto have the potential to help restore and maintain healthy prostate size.

Minerals
Zinc is concentrated in the prostate gland and is a major constituent
of seminal fluid. Zinc appears to play a role in maintaining healthy male hormone balance, possibly by its effect on 5-alpha reductase, the enzyme which produces powerful androgens in the prostate. Preliminary reports suggest that zinc may be helpful in supporting urinary comfort. Copper is added to balance the zinc and prevent a
copper deficiency.

Active Aminos™ (Glutamic Acid, Alanine & Glycine)
These are the three amino acids found in highest concentration in the prostate. A recent study suggested that this combination of amino acids may help support normal urination and urinary urgency.

Beta Sitosterol
The oil constituents of a few plants, including soybeans, pygeum, and pumpkin seeds, contain a mixture of phytosterols, or plant hormones, that include beta sitosterol. Recent studies have suggested that beta sitosterol may help to support normal urine flow. Research also suggests that beta sitosterol may also support normal prostaglandin synthesis thus normalizing the inflammatory response.

Vitamin B-6 (Pyridoxine HCl)
This essential B vitamin is required for many metabolic processes, including the use of amino acids such as Glutamic Acid, Alanine and Glycine.

Lycopene: A valuable addition
Lycopene is an antioxidant carotenoid found primarily in most tomato products. In men, lycopene is stored in the prostate and testes, and has been associated with protecting the health of the prostate by acting as an antioxidant. As men age, the level of lycopene is diminished, therefore it should be replaced by food intake or supplements.

Several other herbs have traditionally been used for prostate and urinary tract health:

Herbs
Traditional Indications*
Burdock Root
(Arctium lappa L.)
Contains polyacetylenes, amino acids and inulin for restoring harmony to the body.
Cayenne Fruit
(Capsicum annuum L. var. annuum)
Contains capsaicin and saponins for stimulating blood flow.
Goldenseal Root
(Hydrastis canadensis L.)
Contains alkaloids, including berberine, a powerful tonic for all mucus membranes.
Gravel Root
(Eupatorium purpureum L.)
Contains active volatile oils and flavonoids; for healthy kidney and bladder function.
Juniper Berry
(Juniperus oxycedrus L.)
Contains essential oils, flavone glycosides, organic acids and terpenes for healthy kidney and bladder function.
Marshmallow Root
(Althaea officinalis L.)
Mucilage, containing poly-saccharides and uronic acid for normal urine flow.
Parsley Leaf
(Petroselinum crispum M.)
Contains coumarin and flavonoids for normal urine flow.
White Pond Lily Root
(Nymphaea odorata)
For intestinal cleansing.

* These are traditional indications, and Nature's Life does not guarantee that the indicated herb will have the referenced benefit at the levels provided.


Lifestyle Choices
Nutritionists believe that diet and exercise contribute a great deal to the success of natural prostate self-care. In addition to a comprehensive prostate support formula, men should reduce dietary fat, eat more fruits and vegetables and commit to a regular exercise program. This is not just for a healthy prostate, but a choice for a healthier, happier life.

The Nature's Life® brand has three comprehensive formulas with herbs and nutrients intended to provide nutritive support for healthy prostate gland function and normal urine flow, as well as individual supplements to complement these formulas:

800 Prostate Support™ combines standardized extract of Saw Palmetto – the choice for a stronger dosage – with Stinging Nettle, standardized Pygeum bark extract, and zinc.

Prostate 700+™ combines standardized extract of Saw Palmetto with concentrated Nettle root extract, and pumpkin seed oil.

600+ Prostate Maintain™ combines a whole herb form of Saw Palmetto for a regular maintenance dosage with Active Aminos™, Zinc, and a blend of traditional herbs.

Saw Palmetto, 500 mg whole herb

Lycopene 30 mg & 10 mg


Which Prostate Formula is Best For You?

| | | | |
| --- | --- | --- | --- |
| Nature's Life® Formula/Per Serving | 600 | 700 | 800 |
| Saw Palmetto | 600 mg | 213 mg* | 160mg* |
| Pumpkin Seed Extract | 50 mg | 267 mg* | |
| Nettle Root Extract | | 400 mg | 150mg |
| Pygeum Bark Extract | 10 mg | | 50 mg |



--
Vitanet &reg



(https://vitanetonline.com:443/forums/Index.cfm?CFApp=1&Message_ID=368)

---

Bromelain Sinus Ease - Nature's Life


Date: June 16, 2005 10:57 AM
Author: Darrell Miller (dm@vitanetonline.com)
Subject: Bromelain Sinus Ease - Nature's Life


Bromelain Sinus Ease™




Nature's Life Sinus Products:

Sinus cavities are lined with delicate mucous membranes, which act as filters for your respiratory system. Normal sinuse tissues are pink and healthy. For many people, when their sinuses come in contact with allergens, pollutants or harmful micro-organisms, histamines are released as a protective measure by the immune system. Sinuses naturally respond by becoming irritated, red, and inflamed with these healing histamines. This process, called the natural inflammatory response, helps to neutralize and remove the irritants in sinuses cavities. Sometimes, however, the immune system continues to flood the sinuses even after the irritants are removed. Bromelain Sinus Ease™ contains three ingredients that have been shown to enhance the body's ability to reduce this natural inflammatory response and help clear up sinuses.*

Bromelain

Bromelain is a group of protein-digesting enzymes extracted from pineapples (Ananassa sativa). Bromelain breaks down fibrin—a key component of the body's natural inflammatory response to allergens and other foreign stimuli.* Bromelain also appears to inhibit the natural formation of prostaglandins (hormone-like substances) that trigger the natural inflammatory response.*1 It makes mucus less thick,2 allowing the mucus to drain more easily.*

Human trials have shown that by breaking down and helping to remove fibrin, bromelain reduces the discomfort of irritated tissues.*3 Double-blinded trials in patients with irritated sinuses show that the natural inflammatory response is reduced more effectively by concentrated bromelain than by placebo.*4 ,5 ,6 ,7 In all cases, a majority of people responded well to bromelain supplements.*

Bromelain has also helped reduce the dura­tion of the natural inflammatory response after nasal procedures by over 70% in a controlled trial.*8

The recommended daily amount of Nature's Life Sinus Ease™ utilizes 1,200 mg a very high potency bromelain enzyme which has an activity of 2,880 GDU (Gelatin Digestive Units), or 4,320 MCU (Milk Clotting Units) per serving.

Vitamin C

Vitamin C also helps reduce histamine release.*9 Some studies have reported that vitamin C is useful in reducing the natural inflammatory response in nasal passages.*10, 11, 12 The effectiveness of vitamin C in reducing histamine release is still debated, however, because a controlled trial was unable to show consistent effects.*13 Doses up to 2 grams per day have been used by researchers. It may be diffi­cult to show these effects in research trials because vitamin C appears to help only some people without affecting others.*14 Studies, however, clearly show that vitamin C supplementation can lower elevated blood levels of histamines.*15, 16 Nature's Life adds naturally-buffered vitamin C to Sinus Ease due to its safety, immune-supporting effects and potential effica­cy to reduce histamine release.*

Quercetin is a bioflavonoid found in many natural foods including citrus fruits, onions, apples, tea and lettuce. As with bromelain, quercetin helps reduce the natural inflammatory response by inhibiting the natural formation of the pro-inflammatory agents, prostaglandins and leukotrienes (white blood cells).*17,18 Quercetin also helps lessen the natural inflammatory response for children with sensitivities to inhalants.*19 Additionally, quercetin may help reduce the effects of harmful micro-organisms *20 Bioflavonoids at doses of 1,200 mg per day have reduced the natural inflammatory response in human studies in combination with 1,200 mg vitamin C,21 an outcome con­firmed in double-blinded research using 600 mg/day of bioflavonoids and 450 mg/day of vitamin C.*22

Substances which inhibit the natural inflammatory response rarely target just one part of the body.* While quercetin has yet to be tested in reducing the natural inflammatory response in sinuses specifically, doctors of natural medicine frequently use it for that purpose because of its proven ability to lessen the natural inflammatory response elsewhere in the body.*

Nature's Life Sinus Ease™

Nature's Life has combined these powerful phytonutrients to make Sinus Ease™. High potency Bromelain, Quercetin and vitamin C work to inhibit the natural pro-inflammatory response and encourage adequate sinus drainage.* No safety concerns have been identified with any of these ingredients.23, 24 It is recommended to take the three capsules per day between meals. Since bromelain is a proteolytic enzyme, if taken with a meal it will act on the protein in the food rather than the natural pro-inflammatory fibrin, so remember to take it between meals.* Enjoy the winter season and find relief from allergens throughout the year! Nature's Life Sinus Ease™ can help.

References:

Taussig SJ. The mechanism of the physiological action of bromelain. Med Hypoth 1980;6:99-104.

Martin GJ. Bromelain pineapple proteases with anti-edema activity. Exper Med Surg 1962;20:228-48.

Blonstein JL. Control of swelling in boxing injuries. Prac­titioner 1969;203:206.

Seltzer AP. Adjunctive use of bromelains in sinusitis: a controlled study. EENT Monthly 1967;46:1281-8.

Taub SJ. The use of Ananase in sinusitis—a study of 60 patients. EENT Monthly 1966;45:96-8.

Ryan RE. A double-blind clinical evaluation of bromelains in the treatment of acute sinusitis. Headache 1967;7:13-7.

Taub SJ. The use of bromelains in sinusitis: a double-blind clinical evaluation. EENT Monthly 1967;46:361-5.

Seltzer AP. Minimizing post-operative edema and ecchymoses by the use of an oral enzyme preparation (bromelain). EENT Monthly 1962;41:813-7.

Johnson CS, Martin LJ, Cai X. Antihistamine effect of sup­plemental ascorbic acid and neutrophil chemotaxis. J Am Coll Nutr 1992;11:172-6.

Zuskin E, Lewis AJ, Bouhuys A. Inhibition of histamine-induced airways constriction by ascorbic acid. J Allergy Clin Immunol 1973;51:218.

Ruskin SL. High dose vitamin C in allergy. Am J Dig Dis 1945;12:281.

Holmes HN. Hay fever and vitamin C. Science 1942;96;497.

Fortner BR, Danziger RE, Rabinowitz PS, Nelson HS. The effect of ascorbic acid on cutaneous and nasal response to histamine and allergen. J Allergy Clin Immunol 1982;69:484-8.

Bai TR, Martin JG. Effects of indomethacin and ascorbic acid on histamine induced bronchoconstriction in normal subjects. NZ Med J 1986;99:163 [abstr].

Holmes H, Alexander W. Hay Fever and Vitamin C. Science 1942;96:497-99.

Johnston CS, Martin LJ, Xi C. Antihistamine Effect of Supplemental Ascorbic Acid and Neutrophil Chemotaxis. J Am Coll Nutr 1992;11:172-6.

Middleton E, Drzewieki G. Naturally occurring flavonoids and human basophil histamine release. Arch Allergy Applied Immunol 1985;77:155-7.

Welton AF, Tobias LD, Fiedler-Nagy C, et al. Effect of flavonoids on arachidonic acid metabolism. Prog Clin BiolRes 1986;213:231-42

Balabokin II, Gordeeva GF, Fuseva ED, et al. Use of vitamins in allergic illnesses in children. Vopr Med Khim (Russia) 1992;38:36-40.

Ohnishi E, Bannai H. Quercetin potentiates TNF-induced antiviral activity. Antiviral Res 1993;22:327-31.

Miller MJ. Injuries to athletes. Med Times 1960;88:313-6.

Cragin RB. The use of bioflavonoids in the prevention and treatment of athletic injuries. Med Times 1962;529-32.

Taussig SJ, Yokoyama MM, Chinen N, et al. Bromelain: A proteolytic enzyme and its clinical application. Hiroshima J Med Sci 1975;24:185-193.

Hertog MGL, Feskens EJM, Holman PCH, et al. Dietary flavonoids and cancer risk in the Zutphen elderly study. Nutr Cancer 1994;22:175-84.



--
Vitanet &reg



(https://vitanetonline.com:443/forums/Index.cfm?CFApp=1&Message_ID=367)

---

Cancer at the Millenium - the war on cancer entering its third decade...


Date: June 13, 2005 10:23 AM
Author: Darrell Miller (dm@vitanetonline.com)
Subject: Cancer at the Millenium - the war on cancer entering its third decade...


Cancer at the Millenium by Harriet Brown Energy Times, May 1, 1999

With the war on cancer entering its third decade, the necessity grows clearer for medical science to engage the enemy on several fronts. Until recently, high-tech medical weapons like vaccines and gene therapy, inspired by a flood of insights into the molecular basis of cancer, garnered most of the hope, hype, headlines and research money. The science was sexy and the prospect of a "cure" dramatic. But, today, advocates of prevention receive equal, if not greater, attention.

Improving our diets and prudently supplementing with vitamins and minerals, can deliver a major preventive impact. Contentious experts concede that at least a third (and probably more) of all cancers can be blamed on a combination of eating too much of the wrong foods and not enough of the right ones.

The Dietary Difference

Though cancer can progress rapidly once it leaps past its inception, it develops over many years and in several stages. Beneficial compounds in food and supplements may intervene along a line that runs from initial exposure to carcinogens to the final step into outright malignancy. Nutrients may: - counteract environmental poisons and the toxic byproducts of liver metabolism

- neutralize free radicals (which might otherwise cause carcinogenic mutations in DNA)
- boost the immune system
- inhibit enzymes that drive cell proliferation
- halt metastasis (cancerous reproduction)

The Big Picture The dietary guidelines advocated by the American Cancer Society and the National Cancer Institute (which generally coincide with those of most health organizations) may sound familiar: Eat plenty of fruits and vegetables. Get lots of fiber. Limit fat, especially animal fat. Go easy on meat and avoid the cured variety (they contain nitrites). If you drink alcohol, do it in moderation. Watch your total calories, and your weight. Pretty straightforward stuff.

Carotenoid Characteristics

Carotenoids, as their name suggests, are orange and red pigments in fruits and vegetables, most notably carrots and tomatoes, although they're also in everything from sweet potatoes to spinach and brussels sprouts (in the latter their distinctive color is masked by green chlorophyll).

Lycopene, a carotenoid found primarily in tomatoes, displays double the free radical-fighting activity of beta carotene, the most widely studied carotenoid. Of 72 studies looking at consumption of tomatoes or tomato-based products reviewed in the February 1999 Journal of the National Cancer Institute, almost half showed a significant reduction in one or more of a variety of cancers.

Research shows that lycopene may be best at lowering a man's risk of prostate cancer. A 1995 Harvard Medical School study (Journal of the National Cancer Institute 1995; 87: 1767-76) queried nearly 48,000 male health-care professionals about their consumption of fruits and vegetables. The only foods that reduced their risk of prostate cancer were, apparently, tomato sauce, tomatoes, pizza (tomato paste). For those who ate ten servings a week, risk dropped 45 percent; with four to seven servings, 20 percent. In animal studies lycopene decreased the number and size of mammary tumors (Eleventh International Symposium on Carotenoids, 1996).

Tomatoes are one of the richest sources of lycopene. Cooking tomatoes helps by releasing the lycopene from the plant cell walls. Also, the oil in tomato sauce enhances absorption in the stomach. Lycopene is also available in supplements.

Unreserved Resveratrol

Wine drinkers rejoiced when resveratrol, a constituent of the skin of red grapes, was found to protect their hearts (by blocking oxidation of LDL cholesterol and discouraging blood clotting). Now they have another reason to toast this potent antioxidant. When researcher John Pezzuto at the University of Illinois at Chicago screened about 1,000 plants for anticancer activity, he came up with one whose active ingredient turned out to be resveratrol. In lab tests it squelched both free radicals and inflammation, two well-known cancer inducers (Science, 6/10/97). In a study with mice, resveratrol reduced the number of skin tumors by up to 98 percent compared to control animals. Because the effective doses were high (Pezzuto estimates a person would have to quaff about five gallons of wine a day to get the equivalent) and because more than a drink or two a day may raise the risk of breast cancer, researchers don't recommend nondrinkers take up wine. But supplements of synthesized resveratrol (as well as grape juice) may help.

Fat Chance

Saturated fat is an authentic dietary villain. Aside from clogging arteries, it's a suspected contributor to several cancers, though the evidence is greater for some cancers (prostate) than for others (breast cancer)

Of the two other main categories of fats, monounsaturated and polyunsaturated, mono seems benign, if not positively protective. For example, in a study of the influence of diet on breast cancer, Greek researchers discovered that women who consumed higher amounts of olive oil (which is mostly mono) were less likely to be afflicted with breast cancer (Journal of the National Cancer Institute 1995: 87; 110-116).

When it comes to polyunsaturated fats, however, things get complicated. The fat that predominates in corn, sunflower and other vegetable oils, called omega-6, has long been associated with cancer risk in animal experiments. Likewise the type found in margarines, trans fats, which are partially saturated vegetable oils. On the other hand, the omega-3 fats called EPA and DHA, which are found primarily in deep- and cold-water fish like cod, mackerel, and halibut, protect against both heart disease and cancer. In an epidemiological study covering 24 European countries, British researchers established that mortality rates for colon and breast cancers declined as fish and fish oil consumption rose (British Journal of Cancer 1996: 74; 159-64). And Finnish scientists discovered that the breast tissue of women who had breast cancer contained significantly less DHA and EPA than the breasts of healthy women (Nutrition and Cancer 1995: 24; 151-160).

Experts believe the omega-3s' anticancer effect derives from its ability to tamp down the prostaglandins that stimulate inflammation. Chronic inflammation unleashes a steady stream of free radicals, which can damage DNA and thereby trigger cancer. Omega-3s also help the liver detoxify potentially harmful substances.

Fortunately for the fish-phobic, nonmarine sources of omega-3 fats include flaxseed and hemp oils.

Minerals to Lower Cancer Risk

n Calcium: possibly protective against colon cancer. In a recent trial (New England Journal of Medicine, 1/14/99) researchers gave people with a history of precancerous colon polyps either two 600 mg calcium tablets a day or a placebo for nine months and found fewer polyps. n Selenium: powerful antioxidant and supporter of immunity. Researchers find that cancer rates in various regions is lowered when soil and vegetables contain more selenium

In a selenium-depleted area in China afflicted with one of the highest incidences of stomach and esophageal cancer mortality in the world, scientists asked different groups to take various combinations of nutrients. After five years they found a significant reduction in the cancer rate among those who had gotten supplements of selenium, vitamin E and beta carotene (Biological Trace Element Research 1985; 7: 21-29). In the U.S. researchers studying the potential effectiveness of selenium supplementation for preventing nonmelanoma skin cancers came up with a surprise. The 200 mcg a day the subjects received for an average of 4.5 years had no impact on skin cancer but did significantly cut the rates of lung, colorectal and prostate cancers (Journal of the American Medical Association, 12/25/96).

More recently Harvard researchers determined that men with prostate cancer had much lower levels of selenium in their toenails (a measure of consumption) than healthy men (Journal of the National Cancer Institute, 8/119/98).

Cruciferous Vegetables

Cruciferous vegetables like broccoli, brussels sprouts, cauliflower and kale, have long been singled out for their association with protection against cancer. In a 1996 survey of 94 population studies and clinical trials focusing on consumption of cruciferous vegetables, 67 percent showed a reduced risk, the strongest link being with lung, stomach, colon and rectal cancers (Cancer Epidemiological Biomarkers 1996; 5: 733-748).

Scientists at Johns Hopkins showed that sulforaphane, from these plants, stimulates enzymes that help detoxify carcinogens generated in the liver. When they injected rats with a cancer-causing chemical, only 26 percent of the rodents pretreated with sulforaphane developed mammary cancer, compared to 68 percent of controls. Even animals who did come down with cancer had tumors that appeared later and smaller.

Other researchers have focused on a cruciferous-vegetable compound called indole-3-carbinol, which has proved especially effective against breast cancer cells. Recently, scientists at the University of California at Berkeley found that indole-3-carbinol, rather than acting as an anti-estrogen, (as had been thought), actually stops breast cancer cells by turning off a protein critical to their replication (Jrnal of Bio Chem, 2/13/98). Consequently, when treating certain forms of cancer, some doctors have paired indole-3-carbinol with the chemotherapy drug tamoxifen - which counteracts estrogen - and found that the combination has proven more potent than either separately.

Fiber

Several decades ago British physician Denis Burkitt proposed that the low incidence of colon cancer among native peoples in South Africa was attributable to the fact that their diet was rich in fiber. The fiber, it was hypothesized, bulked up the stool, speeding its passage through the bowel and reducing the time carcinogens contact its lining; it also helped neutralize cancer-promoting bile acids.

This concept has been backed up by numerous studies. Recently, Harvard researchers sprinkled cold water on this idea, finding that an examination of the eating habits of more than 80,000 female nurses, could find no protective effect against colon cancer or precancerous polyps from consuming fiber (NEJM, January 21, 1999). Most experts' take on this apparent refutation: Maybe the "high fiber" intake in this case wasn't high enough, and this is just one study among many.

Fighting Breast Cancer

Fiber has also been linked to reduced rates of breast cancer. At first it was thought that if fat was a breast-cancer culprit, fiber might just be a marker for a low-fat diet. But a look at Finland undermined that idea: Finnish women eat both a lot of fat and a lot of fiber, and their breast cancer rate ranks much below that in the U.S., (where we eat gobs of fat and little roughage).

Fiber helps take estrogen out of circulation as it passes through the liver, while the isoflavones in many high-fiber plants and vegetables are themselves weak estrogens, which compete for slots on breast tissue's estrogen receptors. The special fiber in flaxseed oil called lignans act against estrogen in two ways: by binding its receptors and by inhibiting the enzyme that converts other hormones into estrogen.

Fiber comes in two basic forms, insoluble (e.g., wheat bran, celery, the skins of fruits and vegetables) and soluble (e.g., oat bran, citrus fruits, beans). Until a few years ago, scientists believed that cancer protection came mainly from insoluble fiber, but that thinking has turned around.

A soluble fiber called citrus pectin has been shown to halt the tendency of prostate, lung, breast and skin cancers to metastasize, or spread (e.g., Journal of the National Cancer Institute 1995; 87: 3448-353). Typically cancer turns deadly only when it gets into the bloodstream and invades new territory. Modified citrus pectin appears to stop this aggression by preventing cancer cells from attaching to healthy tissue.

Novel Antioxidant

While the name inositol hexaphosphate (IP6) sounds like a mouthful, many of us consume mouthfuls of this natural substance every day - in foods like corn, rice, whole-grain cereals, oats and wheat.

But now scientists have isolated IP-6 and found that this powerful antioxidant can slow the destructive cellular processes that lead to tumors. In a study published in Anti-Cancer Research (Nov/Dec 1998), scientists at the University of Maryland School of Medicine demonstrated that IP-6 could shrink liver tumors in laboratory animals.

The researchers believe that IP-6 can help prevent cancer and also be useful in lowering the risk of health problems like kidney stones and heart disease. Research like this continues to expand our knowledge of how to lower the risk of cancer. In the next millennium, with more and more information making its way into the media and onto websites, our power and the responsibility to reduce our risk of cancer will continue to grow and offer new possibilities.



--
Vitanet &reg



Solaray - Ultimate Nutrition - Actipet Pet supplements - Action Labs - Sunny Greens - Thompson nutritional - Natural Sport - Veg Life Vegan Line - Premier One - NaturalMax - Kal

(https://vitanetonline.com:443/forums/Index.cfm?CFApp=1&Message_ID=325)

---

Immunity - The Big Picture


Date: June 10, 2005 09:51 PM
Author: Darrell Miller (dm@vitanetonline.com)
Subject: Immunity - The Big Picture


Immunity: The Big Picture by Brian Amherst Energy Times, August 3, 1999

Your body wants to be well. Outfitted with a battalion of defenses for strategic deployment, your immune system explodes with resistant force at the first sign of infective invasion.

Think of the time a tiny splinter embedded itself in your thumb. By bedtime, the spot rose and reddened; by morning, white blood cells had launched their campaign, building a hot, throbbing fortification. By day's end, the bit of wood was propelled to the surface and ejected by the immune system warriors. Once again, a foreign assailant was summarily ousted.

The Protective Force
The immune system is a dazzlingly complex mechanism charged with guarding against infection, colds, flu and cancer. Laced with networks of couriers and transmitters, backed up by intricate fail safe devices and reinforced by memory units, immunity constantly adapts to highly specific and evolving needs.

"Supporting the immune system is critical to good health. Conversely, good health is critical to supporting the immune system." So write naturopathic doctors Michael T. Murray and Joseph E. Pizzorno in their Encyclopedia of Natural Medicine (Prima).

Maintaining the immune system requires a comprehensive program of wholesome diet, resilient attitude, fitness enhancing activity and nutrients keyed to the clear and specific needs of this energetic machine.

The all-star lineup for immune sustenance: a high-potency multiple vitamin/mineral formula, vitamins C and A, bioflavonoids, isoflavones, zinc and selenium, antioxidants like ActiVin (grape seed extract) and pycnogenol (French maritime pine bark), as well as the botanicals echinacea and astragalus.

But optimal partnering with your immune system also benefits from understanding its workings.

The Battlefronts
The immune system wages war on the organ, tissue and cellular fronts. It encompasses the lymphatic vessels and organs (lymph nodes, thymus, spleen and tonsils), white blood cells, specialized cells in particular tissues and customized chemicals.

Lymph, a milky fluid consisting of water protein and immune cells, is the essence of the immune system. Powered by muscle movement (an important reason why exercise boosts immunity), the lymphatic system collects and transports lymph to the lymph nodes. These nodes contain certain immune cells and filter out invading antigens, as well as produce antibodies, before siphoning the lymph out into the bloodstream.

If you've ever had "swollen glands," that means your lymph nodes have been in overdrive.

Macrophages are the immune cells that filter lymph, consuming bacteria and cellular debris while protecting the lymph system from invasion and damage.

Gland Tidings
Two organs dominate immune function: n The thymus. The most influential, critical gland of the immune system, located just below the thyroid gland and above the heart; produces T lymphocytes, white blood cells responsible for cell-mediated immunity not controlled by antibodies. This immune response is tailored to specific antigens and is vital to resisting infection from mold-like bacteria including yeast, fungi, parasites and such viruses as Epstein-Barr, herpes simplex and hepatitis. It also protects against cancer, allergies and autoimmune disorders like rheumatoid arthritis. n The spleen. The largest mass (about seven ounces) of lymphatic tissue in the body, located in the upper left abdomen behind the lower ribs; it produces white blood cells, which engulf and destroy bacteria and cellular debris; recycles material from worn out red blood cells and platelets; produces immune system enhancing compounds, including the proteins tufsin and splenopentin, and spleen extracts.

The White Blood Cell Album
Although white blood cells (WBCs) are uniformly accountable for protecting the body against bacteria, viruses, fungi and parasites, the different types of WBCs vary considerably in form and function. n Neutrophils phagocytize, that is, eat, viruses, bacteria and old or dead cells. They don't need any biochemical messengers for activation and their effectiveness is wide-ranging.

In Monocytes collect cellular trash after infections and can trigger immune responses; eosinophils can eliminate foreign particles and, with basophils, are involved in immune response.

In Lymphocytes include varieties of T cells, which work with other white blood cells or attack and destroy foreign tissue, cancer cells or virus-infected cells; B cells that produce antibodies that bind to bacteria, viruses or tumors; and natural killer cells (NKCs) that destroy cancerous or virally-infected cells.

(Based on information in the Encyclopedia of Natural Medicine; The Road to Immunity: How to Survive and Thrive in a Toxic World (Pocket Books) by Kenneth Bock, MD, and Nellie Sabin; and the Johns Hopkins Family Health Book (Harper Resource).

Keep the System Sound
Your immunity mechanism calls for special care and support. The dilemma: How to develop a balanced system of complementary and alternative therapies to build and sustain powerhouse immunity? "There is no question that, in terms of immune system response, certain supplements can reduce infections, asthma, autoimmune disease and risk factors for cancer," says Samuel D. Benjamin, MD, former project director of the Arizona Center for Health and Medicine and an ardent advocate for complementary medicine.

"But you must always be sure to maintain the mind-body-spirit link," he told Energy Times. "For the mind, it could be exercise, yoga or meditation. Evidence shows improved immune system responses from these therapies. And in any case, you never read in the headlines that somebody has been admitted to the emergency room overdosing on meditation.

"Intentionality also is an important part of the mind link: believing you are going to fare well. For your spirit, you must ask yourself such questions as, Do I feel connected to others?

"For the body, a daily multivitamin and mineral supplement. Much depends on your community: I live on Long Island, where there is a high incidence of breast cancer, so I would recommend green tea and isoflavones from soy products for women."

Dr. Benjamin stresses moderation in the use of immune-intensifying supplements, among which he cites mixed carotenoids, zinc and vitamin E.

The Soy Solution
Scientists who took the cue from the apparent link between high-soy Asian diets and low cancer incidence have developed a compelling case for soy as an immune-supportive anticancer agent.

In a study conducted by the University of Southern California at Norris and published in the March 4, 1998 Journal of the National Cancer Institute, researchers reported that genistein, an active component of soy products, short-circuits the ability of tumor cells to elude destruction by the immune system due to an excess of defensive stress proteins.

Genistein seems to make cancer cells vulnerable to the immune response. Researchers at Wake Forest University told participants at the January 1999 meeting of the American Association for the Advancement of Science that dietary or supplemental soy fed to monkeys counteracted cell proliferation that is a cancer precursor.

That Championship C
Probably the most widely recognized immune accelerator is vitamin C, an honored warrior against scurvy and, in 1970, again celebrated by Linus Pauling for its preventive powers over the common cold.

Immune cells are known to accumulate and retain high levels of vitamin C. Researchers at Memorial Sloan-Kettering Cancer Center in New York now understand how that happens: Proteins called growth factors (which control growth and production of immune cells) also increase those cells' ability to take up vitamin C.

These researchers, reporting in the April 1998 issue of the journal Blood, explain that the additional glucose that the growth factors pump into immune cells (for enhanced energy), plus extra vitamin C, intensify immune response.

And folks with higher levels of vitamin C in their blood serum experience less cell damage from free radicals that leads to cancer, heart and pulmonary disease and other chronic conditions.

Scientists at the University of Buffalo (addressing the June 13, 1997 meeting of the Society for Epidemiologic Research) deduced from studying population groups that high levels of vitamin C are associated with low oxidative stress and lower risk of cell damage.

From A to Zinc
In Kids with neuroblastoma, a malignant tumor of embryonic nerve cells and the third most common form of childhood cancer, experienced significantly improved survival rates when their therapy included high doses of retinoic acid, a derivative of vitamin A, according to researchers at the University of California, San Francisco, and Childrens Hospital Los Angeles, who reported to the American Society for Clinical Oncology on May 18, 1998.

In Colostrum, the pre-milk liquid produced by mammals during the first 24 to 48 hours after birth, took the spotlight recently as a supplement imbued with multiple immune factors and natural antibiotics that augment body's immune response. A 1992 study showed that bovine colostrum might be able to reduce and prevente infections in immune deficient folks, especially those with AIDS.

In University of Pittsburgh Cancer Institute researchers found for the first time (on laboratory animals) that vitamin D appreciably inhibits widespread prostate cancer by binding to cancer cells and triggering cell death or their transformation to benign cells.

In Vitamin E exerts formidable immune-enhancing influence on both antibody and cell-mediated immunity. One fundamental study in the Journal of the American Medical Association (245, 1981: 53-58) established conclusively that vitamin E deficiency results in significant impairment of immune function. Later studies demonstrated that it reduces prostate cancer by up to one-third.

In Coenzyme A, described as a metabolic enzyme, takes part in starting numerous body processes that provide energy for the immune system. If you ever run short of this enzyme, fat processing within your body would grind to a halt.

in Researchers looking at a substance with the tongue twisting name 3-acetyl-7-oxo-Dehydroepiandro-sterone, believe it aids immunity by quelling stress hormones.

in Mushrooms contain natural substances called polysaccharides, believed to enhance immunity. In particular, maitake mushroom, which conveys the immune booster beta-D-glucans, is reputed to help fight infections and drop blood pressure.

in Men and women taking selenium supplements for 10 years had 41% less total cancer than those taking a dummy, according to a January 1997 study by Cornell University and the University of Arizona. Other studies have shown it to reduce the risk for colon cancer by about 60%. n Zinc may provide immediate protection against the all too common cold. Scientists at the University of Florida were the first to apply genetic fingerprinting methods like those used in criminal and paternity investigations to understand how nutrients directly affect human immune cells.

The study, in the April 1998 Journal of Nutrition, demonstrates that zinc signals cells to make the protein metallothionein, which protects against infections, toxins and other stressors.

Phytochemicals a la Carte
Researchers extol the powers of phytochemicals in fruits and vegetables available in dietary or supplement form as immune-igniting antioxidants. These compounds neutralize free radicals that oxidize cellular membranes, rendering them vulnerable to cancer.The Strang Cancer Prevention Center, an affiliate of New York Presbyterian Hospital, offers a menu of the top antioxidant phytochemicals. The center's director, Mitchell L. Gaynor, MD, is coauthor (with Jerry Hickey, RPh) of Dr. Gaynor's Cancer Prevention Program (Kensington): n Carotenoids, including beta-carotene from veggies and lycopene (the substance that lends the tomato is ruddy complexion), fight free radicals.

n Isoflavones from soy, fight angiogenesis, the process by which new blood vessels form to supply nutrients to cancerous growths. n Sulforaphane in broccoli, kale and cabbage activates anticancer enzymes.

n Omega-3 fatty acids in cold water fish block the synthesis of prostaglandins, natural compounds in the body that promote tumor growth.

n Ginger contains antioxidant compounds, each more potent than vitamin E. Recent studies on mice show ginger can prevent skin tumors. n Rosemary contains carnosol which deactivates carcinogens and helps limit the effects of prostaglandins.

Sometimes the world can look like a dangerous place, especially when you're sick and tired much of the time. But in the search for immunity, menus of health help like this ensure that no matter what your immunity needs, a boost can be yours with the proper nutrient selection.



--
Vitanet &reg



Solaray - Ultimate Nutrition - Actipet Pet supplements - Action Labs - Sunny Greens - Thompson nutritional - Natural Sport - Veg Life Vegan Line - Premier One - NaturalMax - Kal

(https://vitanetonline.com:443/forums/Index.cfm?CFApp=1&Message_ID=282)

---

Breast Cancer


Date: June 10, 2005 09:44 PM
Author: Darrell Miller (dm@vitanetonline.com)
Subject: Breast Cancer


Breast Cancer by Joseph L. Mayo,MD Mary Ann Mayo, MA Energy Times, May 2, 1999

What do you fear most? Bankruptcy? Floods? Heart disease? If you're like many women, breast cancer stands near the top of that dreaded list.

But that fear doesn't permeate other cultures the way it does ours.

A woman like Mariko Mori, for instance, 52 years old, Japanese, worries about intense pressures beginning to burden her toddler grandson. But worry about breast cancer? Hardly.

In Indiana, Mary Lou Marks, 50, has similar family frets, mulling over her 28-year-old daughter's career choice.

But on top of that, when Mary Lou tabulates her other worries, she recoils at the thought of breast cancer. She's heard about her lifetime risk: 1 in 8. Meanwhile, Mariko's is merely 1 in 40, according to Bob Arnot's Breast Cancer Prevention Diet (Little, Brown).

American Problem
Experts reporting in "Women at High Risk for Breast Cancer: A Primary Care Perspective" (Prim Care Update Ob/Gyns, vol. 5, no. 6, 1998, p. 269) say the risk of developing breast cancer for the average American woman during ages 40 to 59 is 3.9%; by 60 to 79 years of age that rises to 6.9%. A high-risk 40-year-old has a 20% chance of breast cancer in the next 20 years.

New studies have found the effect of carrying the gene linked to breast cancer, which is responsible for only 5 to 10% of breast cancer incidence, is not as great as first suspected. Earlier estimates that the gene reflects an 80% chance of incurring breast cancer by age 70 has been recalculated to be only 37% (The Lancet, 1998;352:1337-1339).

Complex Causesbr> Researchers agree: No one factor is solely responsible for breast cancer. Risk depends on many factors, including diet, weight, smoking, alcohol consumption, activity level and, of course, those genes.

Regardless of their actual chance of getting breast cancer, women worry. Mary Lou faces no factors that would place her in particular jeopardy. But her anxieties about radical therapies and medical expenses paralyze her: She forgets to visit her health care provider and skips her annual mammogram appointments. Mary Lou's daughter, perhaps in reaction to her mother's gripping fears, campaigns ardently for cancer prevention, educating herself and mobilizing against the cumulative effects of known cancer risks. Smart young woman: A malignancy, after all, can take years to develop. A tumor must swell to one billion cells before it is detectable by a mammogram.

Dietary Benefits
Of all the tactics for reducing the risk of breast cancer, diet ranks high on the list.

The soy-rich regimen of Japanese women like Mariko Mori, for example, helps to explain the low breast cancer rates in Asian countries (see box at center of the page).

Tomatoes, because of their high quotient of the carotenoid lycopene, have been found to protect cells from the corrosive clutches of oxidants that have been linked with cancer in 57 out of 72 studies (The Santa Rosa Press Democrat, February 17, 1999, page A6, reporting on a Harvard Medical School study). For more on tomatoes see page 16.

But there's no one magic anti-cancer food or diet. Eating to prevent breast cancer requires a balanced menu with fiber, healthy fats, phytoestrogens and antioxidants, all fresh and free of chemical additives.

Modifying the balance and type of estrogen, the female sex hormone produced by the ovaries, offers an important breast cancer safeguard. Fat cells, adrenal glands and, before menopause, the ovaries, produce three "flavors" of estrogen, the strongest of which, estradiol, is believed to be carcinogenic when too plentiful or persistent in the body.

Estrogen does its work by attaching to estrogen receptors. Receptors are particularly numerous in the epithelial cells that line milk sacs and ducts in the breasts.

A receptor site is like a designated parking spot: Once estrogen is parked there it triggers one of its 400 functions in the body, from preparation of the uterus for pregnancy to intensifying nerve synapses in the brain.

The food we eat can be a source of estrogen; plant estrogens, called phytoestrogens, are much weaker than the body's estrogens, but they fit the same receptors. Phytoestrogens exert a milder estrogenic effect than bodily estrogen and are capable of blocking the more potent, damaging versions.

Finding Phytoestrogens
Foods high in phytoestrogens include vegetables, soy, flaxseed and herbs such as black cohosh, chasteberry, red clover and turmeric. Soy is the darling of the day for good reason. Both soy and flaxseed can lengthen periods, reducing the body's overall exposure to estrogen.

Soy also contains genistein, an "isoflavone" very similar in molecular form to estrogen but only 1/100,000 as potent. Because of its structure, genistein can attach to cells just as estrogen does; it also helps build carriers needed for binding estrogen and removing it from the body (Journal of Nutrition 125, no.3 [1995]:757S-770S). It acts as an antioxidant to counteract free radicals.

Tumor Inhibition
Studies have demonstrated that genistein inhibits angiogenesis (new tumor growth), slowing the progression of existing cancer.

Soy is most protective for younger women. Postmenopausal women benefit from soy's ability to diminish hot flashes and for cardiovascular protection, especially in combination with vitamin E, fiber and carotene (Contemporary OB/GYN, September 1998, p57-58).

Experts don't know that much about the cumulative effect of combining hormone replacement with soy, herbs and a diet high in phytoestrogens. Menopausal women who boost their estrogen this way should work with their health care providers and monitor their hormonal levels every six to 12 months with salivary testing.

The Vegetable Cart
Some vegetables are particularly protective against breast cancer because they change the way the body processes estrogen. Indol-3-carbinol, found in the co-called cruciferous vegetables such as cauliflower, broccoli and cabbage, diminishes the potency of estrogen. (Broccoli also contains isothiocyanates that trigger anti-carcinogenic enzymes.) These vegetables supply fiber, beta-carotene, vitamin C as well as other vitamins and minerals (Proc of the National Academy of Science USA, 89:2399-2403, 1992).

Fiber from fruits, vegetables and whole grains reduces insulin levels and suppresses the appetite by making make us feel full, thus helping with weight control, so important to resisting cancer. Fiber also helps build estrogen carriers that keep unbound estrogen from being recirculated and reattached to the breast receptors.

Cellulose, the fruit and vegetable fiber most binding with estrogen, also rounds up free radicals that damage DNA within cells.,p> Feeding the Immune System Despite heightened public awareness and efforts to stick to wholesome, healthful diets, experts increasingly link poor nutrition to depressed immune systems. Many Americans are at least marginally deficient in trace elements and vitamins despite their best attempts to eat well; that's why a good multivitamin/mineral is wise, even mandatory. Vitamins given to people undergoing cancer treatment stimulate greater response, fewer side effects, and increased survival (International Journal of Integrative Medicine, vol. 1, no. 1, January/February 1999).

Nutrients tend to work synergistically on the immune system. They should be taken in balanced proportions, and in consultation with your health care provider.

Immune Boosters
In Research links low levels of calcium and vitamin D, an inhibitor of cell division and growth, to higher breast cancer rates.

n Riboflavin (B2), pyridoxine (B6), pantothenic acid (B5), zinc and folate strengthen immunity. Selenium, in lab culture and animal studies, has helped kill tumors and protect normal tissues.

n Beta-carotene and vitamins A, E and C are antioxidants. Vitamin C enhances vitamin E's effects, boosting immunity and protecting against cell damage. The antioxidant isoflavones in green tea, with soy, convey the anticancer effects of the Asian diet. Research shows actions that discourage tumors and gene mutations.

The food you eat influences hormones. Excess sugar raises insulin, which acts as a growth factor for cancer and interferes with vitamin C's stimulation of white blood cells. It may contribute to obesity.

Alcohol is converted to acetaldehyde, which causes cancer in laboratory animals. It affects gene regulation by decreasing the body's ability to use folic acid. It increases estrogen and the amount of free estradiol in the blood. The liver damage that accompanies high alcohol consumption frequently reduces its capacity to filter carcinogenic products, regulate hormones and break down estrogen. Studies of alcohol consumption have caused experts to estimate that drinking more than two alcoholic beverages a day increases breast cancer risk by 63% (OB-GYN News, November 1, 1998, p. 12).

Fat Can be Phat
Fat conveys nutritional benefits. Not all fats are bad: we can't survive for very long without certain fats. Fat can turn you into a "well-oiled" machine. But the wrong kind of fat (the fatty acids in red meats and fatty poultry) is believed to be a major culprit in breast cancer.

Fat cells produce estrogen. Excess fat stores carcinogens and limits carriers that can move estrogen out of your system.

Once estrogen has attached itself to a receptor, the health result depends on the type of fat in the breast. Saturated fat, transfatty acids and omega-6 fat from polyunsaturated vegetable oils such as safflower oil, peanut, soybean oil, corn oil and in margarine can increase the estrogen effect and trigger a powerful signal to the breast cell to replicate.

Restraining Prostaglandins
Blood rich in the essential fatty acids omega-3 and omega-9 lowers cancer risk by driving down levels of prostaglandins, which promote tumor growth. The blood and tumors of women with breast cancer usually contain high levels of prostaglandins.

Breast tissue is protected by omega-3 fat chiefly from fish and flaxseed and by omega-9 from olive oil. Salmon once a week or water packed tuna three times a week are particularly beneficial. Fish oil supplements processed to reduce contaminates are available. Cod liver oil isn't recommended: its vitamin A and D levels are too high.

Flaxseed is the richest known plant source of omega-3. Use a coffee grinder to benefit from the seed and oil for the full estrogen effect; sprinkle ground flaxseed over cereal or fold into baked goods. Drizzle flaxseed oil, found in the refrigerator section of your health food store, over salads or cereal. (Store the oil in the refrigerator.)

Olive oil, especially in the context of the so-called Mediterranean diet of vegetables, omega-3-rich fish and fresh fruit (Menopause Management, January-February 1999, p. 16-19), lowers the risk of breast cancer (The Lancet, May 18, 1996;347:1351-1356).

Selecting Organic Food
Select organic foods for extra anticancer protection. Pesticides stimulate erratic cell action and often inhibit the estrogen carrier's ability to attach and remove estrogen from the body. Free floating estrogen then can attach to breast receptors and cause trouble.

Buy or grow fresh, organic foods whenever you can. When grilling meat, fish or poultry, reduce the area where carcinogens may accumulate by trimming fat. Charred, well-done meat is known to be carcinogenic. When grilling, marinate meat first and reduce the cooking time on the grill by slightly precooking.

Cancer prevention is an interlocking puzzle requiring the limitation of fat consumption, weight control, exercise, stress reduction and care for psychological and spiritual balance. Possessing more cancer fighting pieces makes you more likely to be able to complete the prevention picture.

Joseph L. Mayo, MD, FACOG and Mary Ann Mayo, MA, are the authors of The Menopause manager: A Safe Path for a Natural Change, an individualized program for managing menopause. The book's advice, in easy-to-understand portions, isolates in-depth explanations with unbiased reviews of conventional and alternative choices. A unique perspective for mid-life women who want to know all their options.

Also from the Mayos - The HOW Health Opportunities For Women quarterly newsletter to help women learn HOW to make informed health choices. Learn HOW to: - Choose nutritional supplements

- Integrate natural remedies with conventional medicine.
- Pick healthier foods.
- Reduce breast cancer, osteoporosis and heart disease risk.
- Slow aging's effects. Protect against environmental toxins.



--
Vitanet &reg



(https://vitanetonline.com:443/forums/Index.cfm?CFApp=1&Message_ID=281)

---

Allergy Alleviation


Date: June 10, 2005 05:32 PM
Author: Darrell Miller (dm@vitanetonline.com)
Subject: Allergy Alleviation


Allergy Alleviation by Cal Orey , February 2, 2002

Allergy Alleviation By Cal Orey

Welcome to the stuffed up world of seasonal allergic rhinitis: the wheezing, sneezing "inhalant allergies" that torment 35 million Americans. Adding insult to sinus pain, other allergens attack year-round. Air pollution, dust mites (microscopic gremlins that infest bedding, upholstery and rugs) and animal dander trigger allergies-or other respiratory ailments-in any season. Urban air is full of rubber tire particles, a true blowout for those with latex sensitivity. Altogether, roughly 50 million Americans-about one in five-suffer from some form of allergy, according to the American Academy of Allergy, Asthma and Immunology (AAAAI). Tired of cross-pollinating with plants or being bowled over by dust balls? Vitamins, herbs and other nutrients can help you nip allergy discomfort in the bud.

The Allergy Response

Your immune system triggers an allergic response when it overreacts to otherwise harmless substances or antigens (we're talking dust, pollen and mold).The alarmed immune system then launches a defensive chemical reaction, releasing potent chemicals (antibodies) supposed to destroy the "invaders." The antibodies, called IgE, carry the invading substances to special cells, which zap them with more biochemicals. Among these protective cells are mast cells: they release histamine, the substance that causes swelling and inflammation to the linings of the nose, sinuses and eyelids, resulting in sneezing, upper respiratory congestion and itchy, watery eyes.

Just Blame The Folks

Most allergies are determined by your genes. If your Mom or Dad sneeze and scratch, there's a good chance you will, too. "That is not to say that we directly inherit an allergy to any specific substance. Rather, it seems as if we might inherit some kind of immune system defect or weakness that leaves us more vulnerable to allergies," explain co-authors Glenn S. Rothfeld, MD, and Suzanne LeVert in their book Natural Medicine for Allergies: The Best Alternative Methods for Quick Relief (Rodale). For some people, allergies lurk in food, throwing the immune system into overdrive. "Many natural medicine practitioners believe that a diet high in animal fats will contribute to the development of allergy and asthma, as does a diet high in food additives, such as preservatives and dyes," says Gary McLain, PhD, in his book The Natural Way of Healing: Asthma and Allergies (Dell). Worse, allergies can up the risk of asthma, which afflicts 15 million Americans. Most people afflicted with asthma also suffer allergies: the two are linked, according to the AAAAI. Allergy triggers of asthma include pollen, mold spores and house dust mites. Remember Helen Hunt's asthmatic son in the movie As Good As It Gets? His character endured allergies to dust, and living in New York (and watching his mom date Jack Nicholson) didn't help his immune system. Coughs, ear infections, fevers and visits to hospital emergency rooms curtailed his social life (and limited his close-ups as well). That kind of routine happens in real life, too. (Well, maybe close encounters with Jack N. are not included for most.) But when we breathe substances such as molds, they can induce swelling and inflammation of the bronchial airways which narrow and restrict air flow. This, in turn, causes wheezing and shortness of breath and can trigger an asthma "attack," according to Andrew Engler, MD, who specializes in allergy and asthma in San Mateo, California.

The Nose Knows: Chemical Sensitivities

Imagine a picture-perfect, crisp, clear Saturday morning. You make a final stop on your weekly errand run to the dry cleaner, where you drop off your laundry and spend a moment chatting up the owner. Back in your car, your eyes tear and you feel a bit woozy. Kenneth Bock, MD, and Nellie Sabin, writing in The Road to Immunity: How To Survive and Thrive in a Toxic World (Pocket Books) sense that your reaction could be chemical sensitivity, a difficult to diagnose but, in their opinion, very real malady. (Of course, a clinician can test you for immune responses to certain chemicals.) Reactions to chemicals produce the typical allergic responses: puffy or red-rimmed eyes; swelling; aching or stiff joints and muscles; irritability or dizziness; respiratory inflammations; headaches and the like. Villains include aerosol sprays, tobacco smoke, glues, insecticides and herbicides, household chemicals and fragrances. Identification and avoidance are key, say the authors. Vitamin C, which binds with chemicals, is one of the best nutritional defenses.

Breathing Problems Expand

Americans now freely take lifesaving medicines such as antibiotics and insulin but, in some people, "they have the potential to alter the immune system, which is where allergies begin," says Dr. McLain. (Consult your pharmacist if you have questions about your prescription medication.) We, as a nation, are also eating more chemicals, from the pesticides drenched on plants to the preservatives poured on prepared foods. We're breathing polluted air, which can lead to or exacerbate asthma, and then we choke on recycled air in sealed buildings. And while a century ago you were likely to have spent much of your time close to home, you can now hop on a supersonic plane and be taken to the other side of the globe within a matter of hours. With travel comes exposure to even more exotic allergens that can drive your immune system to distraction.

The All-Natural Gesundheit

Certain allergy-relief nutrients and herbs can help make life more bearable. Here's how they work: n Vitamin C for the lungs. According to experts, when vitamin C is low, asthma is high. Vitamin C carries the major antioxidant load in the airways and therefore contributes mightily to the health of the lungs. A study in the Annals of Allergy (73(1994):89-96) reported that in seven of 11 clinical trials since 1973, vitamin C supplementation provided "significant improvements" in respiratory function and asthma symptoms. n Vitamin E and carotene to suppress allergic reactions. These antioxidants may also help protect the respiratory tract from caustic pollutants. Vitamin E is reputed to be one of the most important nutrients for antioxidant protection in the lungs. In addition, these two substances decrease production of allergy-related compounds called leukotrienes. n Zinc for the immune system. Research shows that a deficiency in this trace mineral can weaken your immune system, setting you up as a target for allergies and infections. (Some vegetarians may not store sufficient amounts of this mineral and should take supplements.) Zinc comes to the body's rescue by taking part in the production of IgA, the gastrointestinal antibody that lines the digestive tract. "When IgA binds to an allergen, it keeps it from being absorbed into the bloodstream and thus from causing an allergic reaction," report Rothfeld and Levert. Also, zinc protects mucous membranes and helps convert beta carotene to vitamin A, another anti-allergy, immune-boosting nutrient. In a study of 100 participants at the Cleveland Clinic Foundation, half took a zinc-based lozenge, while the other half received a dummy preparation. The participants taking zinc experienced a 42% reduction in the duration and severity of their common colds (Annals of Internal Medicine, 7/96). n Quercetin as an antihistamine. A valuable, anti-allergic flavonoid (plant coloring agent that is a powerful antioxidant), quercetin shines as a potent weapon against allergies and asthma. Believed to inhibit histamine release from mast cells and slow the production of other allergy-related compounds, it stabilizes mast cell membranes. Other flavonoid-rich extracts include grape seed, pine bark, green tea and Ginkgo biloba. n Additional helpful nutrients: Vitamin B-12, particularly to combat sensitivity to sulfites (The Nutrition Desk Reference [Keats]); selenium, an antioxidant that breaks down leukotrienes (Clinical Science 77, 1989: 495-500); and magnesium to relax bronchial tissues (Journal of the American Medical Association, 262 [1989]: 1210-3).

Herbal Remedies To The Rescue

n Nettles for hay fever relief. Research at the National College of Naturopathic Medicine in Portland, Oregon, showed that 40 of 69 folks suffering from hay fever found moderate to extreme relief from taking freeze-dried stinging nettles (Planta Medica, [1990] 44-47). "It is nontoxic, cheap and preferable to antihistamines, which I think are significantly toxic," reports Andrew Weil, MD, in his book Natural Health, Natural Medicine: A Comprehensive Manual for Wellness and Self-Care (Houghton Mifflin). n Cayenne to reduce inflammation. Cayenne, known as hot red pepper, is rich in capsaicin, a potent flavonoid "counter-irritant" that dilates and soothes inflamed nasal and bronchial tissues, according to experts. A bonus: Cayenne also contains a rich amount of antioxidant vitamin C, which can help enhance your immune system. n Echinacea for allergy prevention. This popular Native American herb provides cold and allergy protection, particularly when you take it before encountering allergens. Studies reveal that echinacea aids your body's tissues and protects you from germs and allergens. In fact, German studies have found it possesses valuable antiviral, antibacterial and immunity-boosting properties.

Make Your World Allergy-Free

For the most effective allergy relief, make sure you stay clear of allergens that wreak allergy havoc. Visit an allergy-savvy health practitioner and get tested to find out which substances rock your respiratory world. Plus, allergy experts recommend: n Banish dust mites: sweep out clutter and have your house power-vacuumed, if necessary; wash bedding and linens in very hot water. n De-pollinate your environment: flip on the air conditioner to sift out pollen (keep its filter and any forced air registers clean); exercise indoors; machine dry, rather than line dry, your clothes. n Buy a home air filter, especially if you experience dust, pollen or pet dander allergies. n Avoid allergy triggers that dog your days: cats and canines (or consider the hairless or shed-less breeds), mold and tobacco smoke. No matter what you do or actions you take, allergies may always remain an annoyance in your life. But attention to the foods you eat, the places where you exercise and the right combination of anti-allergy nutrients can limit your discomfort.

Leveling The Leukotrine Playing Field

On a microscopic level, a series of biochemicals implicated in allergic reactions are leukotrienes, substances that may constrict the bronchial tubes (breathing passages). In some people, consuming the food additive tartrazine can cause severe asthmatic breathing difficulties by boosting leukotrine release. In turn, this can interfere with the body's use of vitamin B-6. The process in which lack of B-6 or "errors" in how your body uses B-6 causes allergic reactions and is complex. According to Michael Murray, ND and Joseph Pizzorno, ND in the revised edition of the Encyclopedia of Natural Medicine (Prima), breathing problems may begin when the metabolism of tryptophan (an amino acid) goes awry: "Tryptophan is converted to serotonin, a compound that, among other things, can cause the airways of asthmatics to constrict...Vitamin B-6 is required for the proper metabolism of tryptophan." Accordingly, a study of vitamin B-6, published in the American Journal of Clinical Nutrition, shows that people with compromised breathing may possess less B-6 in their blood than others who breathe normally. When people with asthma were given B-6, their wheezing and asthmatic attacks dropped.

Fat Fix For Allergies

The fat in your diet or supplements can also influence your susceptibility to allergies and asthma linked to allergies. Epidemiologists have found that countries where children eat fish at least four times a month cut their risk of asthma by 67% compared to other parts of the world where they consume fewer fish. Research on omega-3 fatty acids, the kind of fat found in fish, flax and hemp oil, demonstrates that some of these substances can improve breathing. In particular, fatty acids called eicosapentaenoic acid (EPA) and docosahexaenoic acid (DHA) can help open up bronchial tubes. Studies in the American Review of Respiratory Disease and the International Archives of Allergy and Applied Immunology show that breathing passageways may not react so negatively to the presence of allergens when you eat more fish or take supplements containing these types of fats. Many of the scientists who study the kinds of fats we eat believe that the increase in allergies and asthma in the US during the twentieth century may be due to both increasing air pollution (which irritates our lungs) plus a simultaneous increase in our consumption of what are called omega-6 fatty acids. Omega-6 oils are contained in most of the vegetable oils Americans eat, including sunflower and peanut oils. While experts believe that we would be better off consuming a diet containing about five times as many omega-6 fatty acids as omega-3s, today we eat about 40 times as much omega-6s. The chemistry of how these fats influence our allergy susceptibility is complex. It begins in our cell membranes which consist mostly of fat. When we consume omega-3 fatty acids, in our diet or in supplements, and these fats enter cell membranes, the change in structure cuts the availability of arachidonic acid, a fatty acid your body can make and which is found in meat, eggs and dairy products. Eventually, it is thought that this change in cellular metabolism and reduction in arachidonic acid forces the body to make less 4-series leukotrienes, substances which are quite prone to provoking allergic inflammation and, instead, produce 5-series leukotrienes, leukotrienes which don't cause nearly as much trouble. This process requires patience. According to Pizzorno and Murray. "It may take as long as one year before the benefits are apparent, as it appears to take time to turn over cellular membranes in favor of the omega-3 fatty acids."

Chinese Medicine Versus Allergies

Traditional Chinese Medicine (TCM) views allergies as an imbalance of the liver, says Jason Elias, co-author with Katherine Ketcham of The Five Elements of Self-Healing (Harmony Books). "The average American's (liver) deals with about fourteen pounds of chemicals a year. What would normally be a minor irritant becomes major because the liver can't process them anymore," explains Elias. Licorice root (Glycyrrhiza glabra) has traditionally been used to fight allergies since this herb battles inflammation as evidenced by Japanese research and a study published in the journal Allergy. Much of this anti-allergy action is thought to proceed from licorice's interaction with a biochemical called cortisol, a hormone secreted by the adrenal glands. Cortisol (along with epinephrine, another adrenal hormone) relaxes the muscles controlling airways. By slowing the liver's breakdown of cortisol, licorice prolongs circulation of this hormone which, in turn, can help breathing passages stay clear. In addition, glycyrrhetinic acid, a compound in licorice, slows the body's manufacture of prostaglandins and leukotrienes, substances which exacerbate allergic inflammatory reactions. Ma Huang (Ephedra sinica) has been employed for thousands of years to aid breathing since chemicals in this plant widen breathing passages.

Homeopathic Remedies for Allergy

Homeopathic treatments consist of highly diluted substances designed to coax the body into healing itself. The effectiveness of homeopathy for hayfever has been demonstrated by research published in Lancet performed at the University of Glasgow, Scotland. There, scientists showed that homeopathically-prepared medicines produced statistically significant improvements in allergy sufferers. The appropriate homeopathic remedy for any illness depends on the personality type of the person suffering an allergy. These treatments are among those recommended by Dana Ullman: n Allium cepa: appropriate for burning nasal discharge that grows worse in warm rooms and improves outdoors. Relieves non-burning tearing from eyes, raw feeling in the nose with tingling sensation and violent sneezing. n Nux vomica: used when feeling irritable and chilled, with daytime fluent nasal discharge and night congestion that grows worse indoors. Also for those sensitive to cold and to being uncovered. n Pulsatilla: best for women and children with daytime nasal discharge and night congestion who are gentle, yielding, mild, impressionable and emotional. Used when congestion is worse in warm rooms, hot weather or while lying down.

Food Allergy Conundrum Food allergies can prove to be the toughest allergies to identify and eliminate. Jason Elias believes that people may develop food sensitivities from eating the same foods too often. "If someone has an allergy, I might say 'Let's get you off dairy for three weeks,'" he says, noting that some people have limited their hay fever problems by ceasing to consume dairy products. Many have also found relief by maintaining a food diary, keeping track of which foods are associated with allergy attacks and then eliminating those foods. So the next time you sneeze, don't just reach for your hanky, think back to the meal that you just ate. Your allergy problem may be sitting in your stomach as well as making you sneeze and stuffing your sinuses. Taking these kinds of anti-allergy preventive measures can provide life-enhancing relief that feels like a godsend. That lets you attain your healthy best.

This article included reporting by Judy Pokras.



--
Vitanet &reg



(https://vitanetonline.com:443/forums/Index.cfm?CFApp=1&Message_ID=278)

---

Essential Fatty Acids - Lipids, Cell Memgranes & Eicosanoids


Date: June 09, 2005 09:35 AM
Author: Darrell Miller (dm@vitanetonline.com)
Subject: Essential Fatty Acids - Lipids, Cell Memgranes & Eicosanoids


Essential Fatty Acids and Phospholipids

Essential fatty acids & phospholipids are primary constituents of cell membranes, and as such they are vital to the makeup of the human body. Essential fatty acids are used to generate certain intra-cellular hormone-like substances, including prostaglandins and leukotrienes, which are responsible for regulating key bodily processes. Source Naturals essential fatty acid supplements are potent, effective and chemical-free.

LIPIDS, CELL MEMBRANES & EICOSANOIDS

Almost by definition, life is composed of cells, and cells are defined by membranes. One theory suggests that, around four billion years ago, self-replicating molecules, similar to the ribonucleic acid or RNA in our own cells, were synthesized from organic molecules. These self-replicating molecules adapted to changes in their environment to increase their potential for survival. Thus began the process of evolution that has led, over the eons, to us. One turning point was when these molecules developed membranes - envelopes which could help concentrate chemicals needed for the cell's survival. There existed in the "primordial soup" substances uniquely suited to this purpose: a class of organic compounds we call lipids . Lipids are more commonly called fats, and in this health and image-conscious age people often think of them as something to be avoided. However, the word fat refers to a variety of substances with a diverse range of chemical properties, which are essential for survival and well-being . The simplest lipids, fatty acids such as palmitic acid, consist of a hydrocarbon "tail" connected to a carboxyl group (COOH). The majority of lipids in food and in the human body occur in the form of triglycerides - a molecular configuration in which three fatty acid chains are attached to a 'backbone' of glycerol (an organic alcohol composed of a 3-carbon chain with an alcohol group attached to each carbon). The major roles of lipids can be described as energy and storage, structural, and metabolic.

Energy and Storage

Molecules can contain more or less chemical energy. In living systems most of the energy needed to drive chemical reactions is derived from oxidation. Oxygen, the ultimate electron acceptor, is a strong oxidant: it has a marked tendency to attract electrons, becoming reduced in the process. When a molecule undergoes a chemical reaction from a high-energy reduced state to a low-energy oxidized state, energy is released. This is what happens in a fire: the high-energy carbohydrates in wood, such as glucose, react with oxygen, releasing heat and the low-energy molecules of carbon dioxide and water. This is similar to what happens in metabolism.

Most of the carbon in a fatty acid chain is highly reduced, which makes fats more energy-rich than the other organic molecules that can be burned as food. This is what we mean when we say fats are high in calories - a measure of the amount of energy released when a substance is oxidized. Fats contain more than twice as many calories as carbohydrates. This makes fats an important storage fuel for most of the body.

Structure

Another important class of lipids in the human body consists of the phospholipids. Like triglycerides, phospholipids contain fatty acid chains- in this case two, one saturated and one unsaturated, attached to a glycerol backbone. Unlike triglycerides, in phospholipids the third carbon of the glycerol molecule is attached to a phosphate (a molecular group that contains phosphorus and oxygen), which is in turn attached to either an amino acid or, in the case of phosphatidyl choline, a molecule of the B-vitamin - like substance, choline.

Their unique molecular structure makes phospholipids amphipathic, which means 'likes both':

The phosphate-containing head group is strongly dipolar (it has positive and negative charges and can mix with water, and thus is hydrophilic, which means 'water-loving').

The two fatty acid chains make up a long tail group which is nonpolar (it has no charge and cannot mix with water, and thus is hydrophobic, which means 'water-hating').

Fats, being hydrophobic, tend to separate out from water. When fat is mixed with phospholipids in the presence of water, the phospholipid molecules attach themselves to the molecules of fat and bring them into the water solution, enabling the fats to dissolve in water.

Phospholipids form a structure called a lipid bilayer, a two-ply sheet of phospholipid molecules in which the hydrophilic head groups face outward and are in contact with the water, and the hydrophobic tails face each other on the inside of the bilayer. This structure is one of the key constituents of the cell membranes that surround every living cell.

The lipid bilayer of cell membranes is a fluid in which membrane-embedded proteins "float." These proteins serve a wide variety of different functions. Some are enzymes, serving to carry out chemical reactions in the adjacent solution. Some are involved in signaling, in which a biochemical action in a cell is 'commanded' by means of a hormone or some such other signaling molecule. Still others are involved in transporting substances across the membrane, into or out of the cell.

The functions of membrane-embedded proteins are dependent on a very precise balance of phospholipids for their function. Phosphatidyl serine, for instance, has a negatively-charged head group that associates preferentially with a class of membrane-bound proteins called ATPases. ATPases regulate, among other things, the balance of sodium and potassium in intra- and extracellular fluids, a balance that is necessary for the integrity of our cells and also for the electrochemical impulses that make up our thoughts and feelings. Without phosphatidyl serine, these vitally important membrane-embedded proteins could not function.

Cholesterol is a waxy substance that is essential to the structure of cell membranes, which depend for their function on a delicate balance between fluidity and solidity. Cholesterol provides a semifluid matrix, as well as enhancing membrane fluidity. About 80% of the cholesterol the body uses is manufactured by the liver; the other 20% is consumed in food. Elevated blood cholesterol levels are associated with heart disease. Saturated fats are converted into cholesterol more readily than unsaturated fats, and polyunsaturated fats usually depress blood cholesterol concentration to some degree. Researchers have thus recommended that people lower their consumption of saturated fats and increase their consumption of polyunsaturated fats. A process called hydrogenation , in which hydrogen molecules are added, is used to harden these unsaturated fats to create solid spreads, such as margarine. This process causes formation of altered fats called trans fatty acids. Although the results are not conclusive, human and animal studies have pointed to possible deleterious effects from consumption of trans - fatty acids, which are estimated to account for 5.5% of all fats consumed by Americans. These studies include one in men and women that showed harmful effects of trans - fatty acids on blood cholesterol ratios.

Metabolic

When each link of a fatty acid chain contains an atom of hydrogen, as in palmitic acid, that fatty acid is said to be saturated . If two carbon links are double bonded to each other, each has one less hydrogen atom, and the fatty acid chain is said to be unsaturated. If a fatty acid contains one double bond, it is said to be monounsaturated, and if it has two or more double bonds it is said to be polyunsaturated . Certain polyunsaturated fatty acids cannot be manufactured by the body and must be obtained from the diet. These nutrients are called essential fatty acids and are necessary for the normal function of all tissues. The essential fatty acids fall into two categories:

(1) Those with an unsaturated double bond between the 6th and 7th carbon in the chain, called omega-6 fatty acids, which include linoleic acid (LA), gamma-linolenic acid (GLA), and arachidonic acid (AA).

(2) Those with a double bond between the 3rd and 4th carbons, called omega-3 fatty acids, which include alpha-linolenic acid (ALA), eicosapentaenoic acid (EPA), and docosahexaenoic acid (DHA).

In addition to being phospholipid precursors, essential fatty acids can be converted to a class of hormone like intracellular messengers called eicosanoids. The physiologic effects of eicosanoids are potent in minute quantities. Their effects are so powerful that they need to be produced near the site of their action and are quickly inactivated. The important eicosanoids include the thromboxanes, leukotrienes and prostaglandins (PGs ). Prostaglandin molecules consist of a five-carbon ring with two side chains. They can be distinguished from each other by numbers that refer to the number of double bonds in their molecular side chains: 1-series PGs have one double bond, 2-series have two double bonds, and so on. Prostaglandins mediate a variety of bodily processes, including inflammatory reactions, blood vessel contraction and dilation, and platelet aggregation. The different PGs have different effects on the body, and different essential fatty acids act as precursors for different PGs.

Important essential fatty acids in humans are the omega-6 fatty acids, which include linoleic acid (LA), gamma-linolenic acid (GLA), and arachidonic acid (AA). 1-series PGs are derived from GLA and tend to cause blood vessels to dilate and reduce the stickiness of platelets (cell fragments in the blood that help initiate blood clotting). 2-series PGs are derived from arachidonic acid and tend to increase platelet stickiness and cause blood vessels to constrict. Meat and dairy products are dietary sources of the PG2 precursor, arachidonic acid; American diets tend to be rich in these foods. The rate-limiting step for production of GLA in the human body is an enzyme called delta-6-desaturase (D6D). The action of this important enzyme can be blocked by a number of different lifestyle factors, including a diet high in saturated or trans- fatty acids and chronic alcohol consumption. A modest increase in consumption of GLA will significantly increase the ratio of GLA to AA in the tissues, which may have a beneficial effect on the homeostasis of the cardiovascular system. Supplementation with omega-3 fatty acids, such as flaxseed oil or fish oil, is beneficial for similar reasons. Omega-3 fatty acids are precursors for 3-series PGs, which reduce platelet stickiness. Series-3 PGs also tend to inhibit conversion of AA into its metabolites, the 2-series PGs.

The lipid composition of our diets has changed radically in the 20th century. Our intake of saturated fats has increased dramatically, and trans fatty acids, which did not exist before the advent of modern food processing technology, now form a major part of our diets. We eat less fish and green leafy vegetables, important sources of omega-3 fatty acids, than our ancestors did. Far from being an inert, homogeneous substance, fat is dynamic and varied - a subtle and interactive matrix for many of the biological processes taking place in our bodies, minute by minute.



--
VitaNet &reg
VitaNet &reg Staff



Solaray - Ultimate Nutrition - Actipet Pet supplements - Action Labs - Sunny Greens - Thompson nutritional - Natural Sport - Veg Life Vegan Line - Premier One - NaturalMax - Kal

(https://vitanetonline.com:443/forums/Index.cfm?CFApp=1&Message_ID=251)

---

MYELIN SHEATH SUPPORT™ - Herbal-Nutrient Nervous System Support!


Date: June 04, 2005 10:15 AM
Author: Darrell Miller (dm@vitanetonline.com)
Subject: MYELIN SHEATH SUPPORT™ - Herbal-Nutrient Nervous System Support!


Planetary Formulas is pleased to introduce MYELIN SHEATH SUPPORT: a comprehensive formula designed to support the fat-like insulating sheath (myelin) that surrounds nerve tissues. Properly formed myelin is necessary for optimal nerve conduction. MYELIN SHEATH SUPPORT is the first formula developed for Planetary Formulas by herbalist and Ayurvedic specialist Alan Tillotson. It consists of some of the most highly regarded tonifiers of Chinese and Ayurvedic herbalism, along with additional key botanicals and supporting nutrients used with success in his practice.

Nervous System Support

MYELIN SHEATH SUPPORT is a broad-range herbal-nutrient formula that supports your nervous system with traditional Ayurvedic and Chinese botanicals as well as scientifically researched nutrients. Vitamin B-12 is key to the MYELIN SHEATH SUPPORT formula. It plays two critical roles: 1) it is essential for normal health of blood; and 2) it may function as a coenzyme in the synthesis of either the protein or lipid part of myelin.

Comprehensive Botanical - Nutrient Formula

Ayurvedic botanicals: Ashwagandha has been widely used throughout India for 3,000-4,000 years. It is one of the most highly regarded tonics in the 6,000-year old Ayurvedic tradition. Bacopa has been reported by Ayurvedic scholar Charaka to promote mental ability. Yogaraj guggul is one of the most valued botanical compounds of Ayurveda. The boswellic acids in boswellia inhibit leukotriene synthesis. Shilajit, a mineral resin that oozes from steep rocks in the Himalayas, is used extensively in Ayurveda. Curcuma (turmeric) has been used both internally and externally in Ayurveda. Curcuma is included in a dosage clinically shown to inhibit a group of enzymes that influence metabolism of arachidonic acid. Arachidonic acid is an unsaturated fatty acid found in most animal fats and is a precursor of prostaglandins. Chinese herbs: Included are the Chinese tonifiers panax ginseng and tienchi ginseng, as well as licorice extract (which is also prominent in European herbalism). MYELIN SHEATH SUPPORT delivers panax ginseng in amounts clinically shown to have adaptogenic (anti-stress) effects. Nutrients: Vitamin B-12, central for supporting the nervous system and specifically the myelin sheath, is included in the form of methylcobalamin. While a few forms of B-12 have been used clinically, it has been shown that methylcobalamin is a highly assimilable form of B-12, leading to increased retention in tissues. MYELIN SHEATH SUPPORT also includes zinc, copper, L-selenomethionine, boron, calcium, potassium, magnesium, chromium and pantothenic acid.

New Formulator!

Alan Tillotson is the newest member of the Planetary Formulas formulation team. He has been an ardent student of Ayurvedic herbalism, having engaged in an apprenticeship since 1976 with Ayurvedic scholar Mana Bajra Bajracharya, a practitioner whose family's Ayurvedic lineage dates back 700 years. Planetary Formulas MYELIN SHEATH SUPPORT is available in bottles of 45, 90 and 180 tablets. Planetary Formulas: More than Herbs— Herbalism!

References
Ammon, H.P.T. et al. 1993. Mechanism of antiinflammatory actions of curcumin and boswellic acids. J. Ethnopharmacology: 38:113. Bhattacharya, S.K. 1995. Activity of shilajit on alloxan-induced hyperglycaemia in rats. Fitoterapia LXVI, 4:328-332. Linder, M.C. 1991. Nutritional Biochemistry and Metabolism with Clinical Applications. 2nd ed. Norwalk: Appleton and Lange, 138-143.



--
VitaNet &reg
VitaNet &reg Staff



(https://vitanetonline.com:443/forums/Index.cfm?CFApp=1&Message_ID=179)

---

Neptune Krill Oil (NKO) - for Healthy Heart, Joints, and other Body systems


Date: June 03, 2005 05:43 PM
Author: Darrell Miller (dm@vitanetonline.com)
Subject: Neptune Krill Oil (NKO) - for Healthy Heart, Joints, and other Body systems


Essential fatty acids are enormously important to your health. They are the building blocks for phospholipids, and phospholipids are the building blocks for your cell membranes – the protective layer and gatekeeper of your cells. A good essential fatty acid balance provides building blocks for healthy cells, but an imbalance can lead to critical health concerns. Source Naturals introduces NKO™ Neptune Krill Oil, the first product featuring phospholipids specially integrated with omega-3 essential fatty acids for building healthy cell membranes. It also includes antioxidant protection. In human studies, NKO supplementation supported healthy joints, the heart, lipid and blood sugar levels, energy production, athletic performance and liver function, and eased women's PMS symptoms.

Support Your Protective Cell Membranes

Source Naturals brings you the science of natural NKO™ Neptune Krill Oil, the only product to boast significant healthinducing potencies from three different important nutritional categories: omega- 3 fatty acids, phospholipids and antioxidants. These three nutrients work together to support healthy cell membranes, joints, the heart and many other body systems. And NKO eases PMS symptoms for women.

Multiple Benefits of Krill

NKO™ Neptune Krill Oil has many benefits. Unlike fish oil products, NKO doesn't contain dangerous levels of mercury or lead, doesn't go rancid quickly and has a clean, fresh taste. Made from hearty krill, shrimp-like crustaceans that thrive in the harsh Antarctic waters, it is the only product to contain phospholipids specially integrated with omega-3 essential fatty acids. This unique structure provides important cell membrane building blocks in the ratios used by the body and may be far better utilized than stand-alone phospholipid or omega- 3 products. The result: stronger cell membranes that function better to maintain your health. The desirable composition of NKO, high in omega-3 essential fatty acids, also provides a healthy balance. High levels of omega-6 fatty acids, such as from processed foods, enable your cell membranes to initiate over-production of certain prostaglandins that can lead to cellular irritation, heart system imbalances and other concerns. But omega-3 fatty acids can reverse that trend. Omega-3 fatty acids such as DHA and EPA (docosahexaenoic and eicosapentaenoic acids) compete with arachidonic acid for building blocks, such as the COX-2 enzyme, and can instead lead to balanced levels of the many different types of prostaglandins. The result: cellular comfort, heart health and many other healthy body systems. NKO also contains natural antioxidants, which are cell membrane protectors. Each serving contains 100 IU of vitamin A and a very high level, 1.5 mg, of astaxanthin, an immune-supporting carotenoid, which can be used to guard your cell membranes from free radical damage. And NKO 100% pure krill oil is manufactured by Neptune Technologies & Bioresources Inc. in adherence to all environmental harvesting standards. Source Naturals is pleased to partner with your local health food store to bring you NKO™ Neptune Krill Oil. Try this unique, potent and comprehensive product for your better health today.

References
Drevon, C. A. (1992). Nutr Rev. (50): 38-45. Horrobin, D. F. (1983). J Reprod Med. (28): 465-468. Simopoulos, A. P. (1991). Am J Clin Nutr. (54): 438-463.



--
VitaNet &reg
VitaNet &reg Staff



(https://vitanetonline.com:443/forums/Index.cfm?CFApp=1&Message_ID=172)

---

Inflama Rest - Natural COX-2 Inhibitor for Joint Comfort


Date: June 02, 2005 12:37 PM
Author: Darrell Miller (dm@vitanetonline.com)
Subject: Inflama Rest - Natural COX-2 Inhibitor for Joint Comfort


It happens. You reach for something and feel a sudden discomfort. Your joints and muscles may feel tender from overuse. Inside, your cellular systems are out of alignment, resulting in lessened mobility. Source Naturals understands how difficult joint discomfort can be to live with. We are deeply committed to developing well-researched formulas that address the root cause of joint distress. Our Bio-Aligned Formulas™ bring alignment to multiple interdependent body systems. Only this type of indepth formulation can provide the long-term relief you are looking for. Regain your comfort with Source Naturals INFLAMA-REST. Unlike many products that contain just a few ingredients to offer temporary relief, INFLAMA-REST is a Bio-Aligned Formula™, scientifically designed to address aches. INFLAMA-REST goes deep to the underlying cause of joint discomfort. These systems include: inhibition of pathways involved in joint discomfort, joint and muscle function, DNA protection and antioxidant defense.

Addressing Joint Comfort on a Deep Cellular Level

Discomfort can come from many places. From your head to your toes there are many tissues that can become uncomfortable from everyday use. Joint discomfort starts when stress, such as tissue damage, causes an imbalance of the biochemical pathways on a deep cellular level. The body has its own "innate intelligence" encompassing more than just the thoughts in the brain. It consists of ongoing and complex chemical reactions regulated by a wide variety of enzymes and chemical messengers. These reactions can sometimes get out of balance – but you can control and inhibit key body chemicals that would otherwise lead to cellular irritation. For example, certain types of prostaglandins that regulate normal physiological functions such as blood flow, are maintained at low levels in all our cells under everyday conditions. In response to stress, a message is sent to the outer membranes of certain cells to convert their fatty acids into arachidonic acid, the raw material for prostaglandins. This stress also directs cells to produce Cyclooxygenase enzyme- 2 or COX-2. This enzyme converts arachidonic acid into Prostaglandin E2, a particular type of prostaglandin specifically responsible for irritation on a cellular level. The result: joint discomfort. But that doesn't have to happen. By supporting inhibition of the culprit COX-2, you can decrease Prostaglandin E2 production to bring your joint tissues back into a healthy and comfortable balance.

INFLAMA-REST includes herbs that support inhibition of COX-2 in a variety of pathways. Ginger, turmeric and green tea all support direct COX-2 inhibition. But there are other places in our biochemical communication system where COX-2 production can be inhibited. Two additional factors that lead to COX-2 production are nitric oxide and the enzyme that produces it, nitric oxide synthase (iNOS). Nitric oxide is a free radical associated with cell growth and regeneration, blood vessel elasticity and COX-2 enzyme production. Resveratrol, rosemary and turmeric support iNOS inhibition, thus inhibiting your body's over-production of nitric oxide and the COX-2 enzyme. A related irritation factor is also one of the latest scientific discoveries in cellular health - Nuclear Factor kappa-B (NF-kappa-B). NF-kappa-B works at the DNA level – at the blueprints of cells. When activated, this factor controls the genes that regulate cell growth, differentiation and regeneration. And blocking this factor is also associated with inhibition of both COX-2 and iNOS enzymes. Stinging nettle, milk thistle and Chinese Skullcap all block unhealthy NF-kappa-B activation in your body and thereby help support COX-2 inhibition.

Cytokine Inhibition

Compounds called cytokines, or interleukins, can also stimulate biochemical pathways leading to joint discomfort. Cytokines are chemical messengers produced by the immune system to regulate defensive activity when they are stimulated. For example, cytokines are released by macrophages in response to stimuli such as tissue damage. This results in rapid escalation and amplification of cell number and response. Constant stress can shift this system out of balance, resulting in tissue discomfort. Bringing these compounds back into balance can preserve your short-term comfort and longterm health. INFLAMA-REST contains curcumin from the spice turmeric. Curcumin assists the body's inhibition of cytokine activity to support reduced cellular irritation. And Bioperine®, which is derived from black peppercorns, is added to assist curcumin assimilation.

Stress Response: Joints and Muscle Support

Inhibition of chemical messengers involved in joint discomfort is just part of a Bio-Aligned strategy for relieving discomfort. Research has shown that emotional stress, particularly long-term, can directly affect the body and set in motion mechanisms that cause physical discomfort. Ashwaganda and Chinese Skullcap (S. baicalensis) are herbs that help modulate the body's response to stress and may help ease aches and discomfort. Boswellia, ginger, quercetin, milk thistle, feverfew, Oregon grape root and bromelain (an enzyme found in pineapples) provide additional soothing relief to your cells and tissues. Essential nutrients are also vital to maintaining your joint comfort. The tocotrienol forms of vitamin E, along with selenium, protect cell membranes from lipid-based free radicals. Magnesium aids energy metabolism in muscles and can reduce tenderness as well as muscle spasms. Zinc is essential for normal cellular repair mechanisms such as wound healing and is important for the growth and maintenance of connective tissue. And manganese works to protect cells from oxidation and to build healthy connective tissue as well, an essential component of healthy joints and muscles.

Protecting Your DNA

To reduce cellular irritation, you need to protect the DNA in your cells. DNA is the blueprint for all of the molecules in the body. If your DNA is altered or damaged, then needed molecules may not be produced, leading to short-term and eventually long-term damage. Curcumin, from turmeric, has been shown in in-vitro studies to protect DNA against strand breakage. Quercetin has also been shown to directly protect DNA against strand breakage and base oxidation from free radicals and damaging chemicals, according to recent in-vitro research.

Providing Powerful Antioxidant Cellular Protection

Antioxidants are selfless bodyguards of your cells. They donate their own electrons to stabilize free radicals in your body. Thus, antioxidants absorb the damage that would have been done to your tissues. Some regulatory chemicals, such as Nitric oxide, are powerful free radicals and oxidants. Oxidants also activate NF-kappa-B. Tissues, lipids, proteins and DNA are extremely sensitive to oxidation. Quercetin, milk thistle, turmeric, ginger, rosemary, vitamin E and resveratrol are all antioxidants that help modulate the activity of these compounds as well as protect cells and tissues from damage. Plus, Superoxide Dismutase (SOD), one of the most important enzyme antioxidants found in your body, has been added in a new cutting-edge form. The vegetarian SOD used in INFLAMA-REST is attached to Gliadin, a wheat protein, that has demonstrated significantly better absorption than SOD alone.

Six Lifestyle Strategies for Fewer Aches


1. Try Yoga or Tai Chi. Low-impact exercise based on slow fluid movements can improve mobility and flexibility as well as greatly reduce stress.
2. Get in the pool. Exercising while in the pool reduces strain on the joints in addition to strengthening muscles.
3. Maintain a healthy weight. Excess weight adds pressure to joints and connective tissues.
4. Eat omega-3s. Omega-3 fatty acids found in salmon, flax seeds, or in supplement form support healthy joints and tissues.
5. Stay hydrated. Water is the basis of lubrication in connective tissues such as joints and skin and also supports detoxification.
6. Supplement with glucosamine, chondroitin, MSM and hyaluronic acid. These supplements can help maintain healthy connective tissues. Source Naturals is pleased to partner with your local health food store to provide INFLAMA-REST as a comprehensive Bio- Aligned Formula for relieving joint discomfort by protecting, nourishing and soothing irritated cells. Make INFLAMA-REST part of your health plan to live without joint discomfort.

INFLAMA-REST is a Bio-Aligned Formula™ Multi-System Support for Joint Comfort

Inhibition of COX-2: Turmeric, Ginger, Chinese Skullcap, Green Tea, Resveratrol, Boswellia, Silymarin, White Willow Inhibition of Cytokine Turmeric, Stinging Nettle, Feverfew Inhibition of Rosemary, Green Tea, Resveratrol, Turmeric, Quercetin, Chinese Skullcap NF-kappa-B Activation Silymarin, Chinese Skullcap, Stinging Nettle, Rosemary, Resveratrol Stress Response: Ashwaganda, Magnesium, Chinese Skullcap, Oregon Grape, Feverfew, White Willow DNA Protection Turmeric, Quercetin, Rosemary Antioxidant Defense Silymarin, SOD Gliadin, Turmeric, Rosemary, Tocotrienols, Resveratrol, Ginger, Selenium, Manganese, Zinc Prostaglandin & Leukotrine Synthesis Joint & Muscle Support Inhibition of Nitric Oxide Synthesis Production



--
VitaNet &reg
VitaNet &reg Staff



(https://vitanetonline.com:443/forums/Index.cfm?CFApp=1&Message_ID=158)

---

Arcticpure EFA and EPA Fish Oil supplement ...


Date: May 31, 2005 05:05 PM
Author: Darrell Miller (dm@vitanetonline.com)
Subject: Arcticpure EFA and EPA Fish Oil supplement ...


Essential fatty acids are crucial for health—as much so as daily vitamins and minerals. And fish oil is one of the best sources of these nutrients. Now Source Naturals offers you three premium fish oil concentrates. ARCTICPURE DHA supplies the essential brain nutrient DHA. ARCTICPURE EPA is ideal for cardiovascular support and joint mobility. ARCTICPURE EFA contains a blend of healthful fatty acids. All ARCTICPURE products contain fish oils from the cleanest and coldest body of water, the Arctic Sea. A series of distillation processes concentrates and extracts beneficial fatty acids, while guaranteeing the absence of heavy metals and PCB's.

EFA's: Healthy Fats

Essential fatty acids (EFA's) support an amazing variety of cellular processes. They maintain cell wall and membrane integrity, generate energy, produce hormones and support brain, nerve, and eye function. Yet too many people today eat diets that are high in saturated or hydrogenated fats, but low in healthy fats—essential fatty acids. ARCTICPURE softgels are an excellent source of EFA's, including docosahexaenoic acid (DHA), eicosapentaenoic acid (EPA), gamma linolenic acid (GLA), and alpha linolenic acid (ALA). ArcticPure DHA™ DHA is an omega-3 long chain fatty acid that is the primary building block of the brain and retina of the eye. The brain is 60% fat, and DHA is the most abundant fatty acid in the brain, comprising 25-35%. DHA is found in even greater concentrations—50-60%—in the retina. DHA is critical for infant development, especially the rapid cerebral and eye development that occurs during pregnancy and in the first few months after birth. It is therefore an important nutrient for pregnant women and nursing mothers. DHA also has been associated with optimal memory function, visual acuity, and maintaining a positive mental state. It is an integral component of all membranes with electrical activity, including the cells in our brain and nervous system. ARCTICPURE DHA contains 50% DHA, or 250 mg, in each softgel.

ARCTICPURE EPA™

EPA is another omega-3 fatty acid, which has been associated with many potential health benefits. Epidemiological and animal studies have shown that EPA can support a healthy cardiovascular system. It is important for healthy skin and is a precursor of prostaglandins, thromboxanes and leukotrienes. These chemical mediators help regulate a variety of physiological processes, including blood pressure and blood clotting. ARCTICPURE EPA supplies 45% (450 mg) of EPA—one of the highest concentrations available.

ARCTICPURE EFA™

ARCTICPURE EFA is a source of EPA, DHA, and also GLA (gamma-linolenic acid) from borage oil, and additional omega-3 fatty acids including ALA. GLA is an essential polyunsaturated fatty acid. It is used by most cells to produce the soothing, intracellular, hormonelike messengers known as series 1 prostaglandins (PGE1), which help maintain the balance of many functions in the body. GLA supports the immune system and helps maintain healthy skin and circulation. This essential nutrient is incorporated into our cell membranes, where it helps to maintain fluidity and permeability.

Stabilized for Freshness

ARCTICPURE oils are enhanced with antioxidants such as lecithin, ascorbyl palmitate, vitamin E and rosemary oil, for extended shelf life. They also contain natural fruit flavors, so there is no fishy taste! ARCTICPURE softgels are pleasing to both children and adults.



--
VitaNet &reg
VitaNet&reg Staff




Solaray - Ultimate Nutrition - Actipet Pet supplements - Action Labs - Sunny Greens - Thompson nutritional - Natural Sport - Veg Life Vegan Line - Premier One - NaturalMax - Kal

(https://vitanetonline.com:443/forums/Index.cfm?CFApp=1&Message_ID=119)

---

Aller Response - Deep support of multiple body systems...


Date: May 31, 2005 04:57 PM
Author: Darrell Miller (dm@vitanetonline.com)
Subject: Aller Response - Deep support of multiple body systems...


Seasonal changes don't need to send you running for cover. A L L E R - R E S P O N S E is a comprehensive formula designed to modulate immune system r e s p o n s e. ALLER-RESPONSE goes deep to support multiple body systems that affect inappropriate immune sensitivities. Its ingredients support histamine regulation, immune r e s p o n s e, adrenal stress r e s p o n s e, clearing, soothing and tonifying of mucous membranes, and prostaglandin metabolism.

ALLER-RESPONSE™:

A Bio-Aligned Formula™ Seasonal sensitivities and other inappropriate immune responses are a growing health problem in the United States. Every year more than 50 million Americans suffer from these immune symptoms*, which affect more than 20% of the population. Pollen sensitivities alone account for more than eight million doctor visits annually, at a cost of $3.4 billion! A L L E R - R E S P O N S E can help bring you relief. This Bio-Aligned Formula goes deep to support the multiple, interdependent body systems involved with immune r e s p o n s e.

Histamine Response

A L L E R - R E S P O N S E contains plant constituents that modify the release of histamine. Human cell culture studies with quercetin have demonstrated itsability to inhibit the release of histamine from immune cells. Ginkgo inhibits Platelet Activating Factor, which stimulates histamine secretion from platelets.

Immune Response

E s t a b l i s h i n g appropriate immune r e s p o n s e is critical for seasonal health. Certain essential nutrients provide support for key components of the immune system, such as mucous membrane integrity, cell-mediated immunity, and antioxidant activity. These nutrients include vitamins A, B-6, B-12 and C, and the mineral, zinc.

Clearing, Soothing and Tonifying

The clearing and soothing of mucous membranes in the nasal passages, throat and lungs is an important part of seasonal health. These natural compounds assist in this process: bitter orange peel, bromelain, licorice, long pepper fruit, MSM, and stinging nettle.

Prostaglandin Metabolism

Prostaglandins, leukotrienes and thromboxanes are short-lived regulatory messenger molecules. They help regulate many body functions, including vasodilation and vasoconstriction, and smooth muscle contraction. Certain prostaglandins have a soothing quality and help the body maintain a state of comfort. Bromelain and quercetin have a beneficial influence on prostaglandin metabolism.

Stress Response—Adrenal Support

The adrenal glands produce hormones, such as cortisol, that enable our bodies to respond to stress. Supporting the adrenal glands is important for the body's r e s p o n s e to seasonal stress. Licorice, pantothenic acid, and vitamin C support healthy stress r e s p o n s e.

Allergy & Sinus Season:

Healthy Lifestyle Tips

• Allergy Proof Your Home: Minimize exposure to dust mites and other indoor allergens by eliminating wall-to-wall carpets, down-filled blankets and pillows, and other dust catchers. Wash bedding regularly in hot water, and encase your mattress and pillows in airtight plastic. Dust and vacuum regularly. If you have pets, try to keep them out of your bedroom—frequent brushing and bathing can help get rid of excess pet hair. Consider using a HEPA (highefficiency particulate air) filter system, and a dehumidifier to reduce molds.

• Avoid Outdoor Allergens: You may need to limit time outdoors when pollen or mold spore counts are high. Walking through uncut fields or raking leaves can increase exposure to molds and fungi. Avoid smoke and polluted air. Keep windows and doors closed, and dry clothes indoors in a vented dryer.

• Watch Your Diet: Sometimes avoidance techniques are impractical or undesirable. Diet is easier to work with and can significantly influence immune reactions. Excess or undigested dietary proteins may worsen an overresponsive immune system—cows' milk and wheat are frequent offenders. It may be helpful to cut down on protein, avoid dairy, and eat more fruits, vegetables, and complex carbohydrates.

• Maintain Healthy Mucous Membranes: The linings of your nasal passages, throat and lungs are your first line of defense against airborne substances. Keep them healthy by drinking 6 to 8 glasses of water daily. This thins mucus fluid and cleanses membranes. When sinuses are clogged, rinse the nasal passages with a quarter-teaspoon of salt dissolved in a cup of warm water. This washes away pollen grains and soothes irritated membranes.

A l l e r - R e s p o n s e™ is a Bio-Aligned Formula™ Multi-System Seasonal Support

Histamine Response Ginkgo, Quercetin Immune Support Vitamins A, B-6, B-12 & C, Zinc Clearing, Soothing and Tonifying of Bitter Orange Peel, Bromelain, Licorice, Mucous Membranes Long Pepper Fruit, MSM, Stinging Nettle Prostaglandin Metabolism Bromelain, Quercetin Stress R e s p o n s e—Adrenal Support Licorice, Pantothenic Acid, Vitamin C

References:
• AAII Report. 3/00, available at www.aaaai.org
• Busse, W.W. et al. (1984). JACI, 73: 801-809.
• Middleton, E. (1981). J Immun, 127: 546-550.
• Pearce, F., Befus, A.D., and Bienenstock, J. (1984). JACI, 73: 819-823.




--
VitaNet(R)
VitaNet &reg Staff


(https://vitanetonline.com:443/forums/Index.cfm?CFApp=1&Message_ID=118)

---

Help stop Migraines with Feverfew and other herbs.


Date: May 17, 2005 11:52 AM
Author: Darrell Miller (dm@vitanetonline.com)
Subject: Help stop Migraines with Feverfew and other herbs.


A key component in Migra defense formulas is Feverfew extract. FeverFew extract has been shown in human cell culture studies to inhibit the synthesis of prostaglandins known to cause physical discomfort. Prolonged use of Feverfew shows promising results to help lower migraine intensity. Consistant use is required daily to see results.



--
VitaNet &reg
VitaNet &reg Staff


(https://vitanetonline.com:443/forums/Index.cfm?CFApp=1&Message_ID=60)

---

Important Information for Allergy Sufferers


Date: May 13, 2005 09:52 AM
Author: Darrell Miller (dm@vitanetonline.com)
Subject: Important Information for Allergy Sufferers


Important Information for Allergy Sufferers

Richard Conant, L.Ac. C.N.

Imagine you are one among millions who greet each spring with worry about the flood of pollen that fills the air this time of year. When the pollen season arrives, as it inevitably does, you find yourself with two choices. You can either take over-the-counter antihistamines and put up with unpleasant side-effects, or endure the sneezing, runny nose, itchy, watery eyes and other discomforts of hay fever.

If there was a natural ingredient, a nutritional substance found throughout nature in many foods and plants, that could offer an alternative, would you not be interested?

Quercetin, one among hundreds of flavonoids found throughout the plant kingdom, is this ingredient. Quercetin has been researched in numerous pharmacological studies. The results of this work strongly suggest that quercetin helps to stabilize the fundamental process in the body which causes an allergic reaction. Quercetin, as shown in test-tube ("in vitro") studies, prevents the release of histamine from "mast cells," immune cells that stand guard in the tissues which meet the outside environment—the nasal passages, the lungs, the digestive tract and skin. While this has yet to be confirmed by human clinical trials, in the picture that emerges from the research so far, quercetin looks like a rescue nutrient for allergy sufferers.

Reports from Quercetin Users

I have seen numerous reports from individuals who have indeed achieved significant reductions in allergic sensitivity by using quercetin. And this includes food allergies as well as environmental allergies. Anecdotal stories like these carry little weight among scientists, because they do not provide evidence that the observed result will be repeated in other cases. Only placebo-controlled, double-blind studies can produce this kind of scientific proof. Yet, when anectodal evidence (this includes physician "case reports") correlates with the results of pharmacological research such as we have on quercetin, I believe it should be taken seriously. And quercetin is a nutrient that works effectively when taken as a dietary supplement.

For example, one gentleman writes that his wife, who is allergic to pollen and dust, is now "sneeze-free" after using quercetin for three years. A Pennsylvania woman writes that her husband, also a long time allergy sufferer, "seems to be nearly allergy free" after one month of use. Another man says that "quercetin has literally changed my life." These are not isolated cases; a respected nutritionist who specializes in allergies and environmental problems has seen many similar outcomes with a quercetin. Clearly something significant is going on with respect to quercetin as a nutritional approach for overcoming allergies.

Bear in mind, though, that quercetin does not function like an antihistamine medication; it is not a quick fix. As a nutrient that helps to normalize body functions naturally, quercetin needs time to work, and should be taken for at least two or three weeks to achieve these results.

Quercetin Quiets the Allergic Response

Exerting a broad range of biological effects, quercetin is perhaps the most active and versatile flavonoid. In test-tube studies, quercetin acts directly on the mast cell in a way that quiets the allergic response.

An allergic reaction occurs when IgE antibodies, positioned on the mast cell surface, come in contact with a potential allergy-causing substance like pollen. The mast cell is then signaled to release histamine from storage granules located inside the cell, through a process called "degranulation." The histamine circulates throughout the body, causing the runny nose, itching and other discomforts associated with allergies.

Quercetin stabilizes mast cell membranes, in effect turning down the allergic response signal. Quercetin also slows other mechanisms which are involved with inflammation, such as the production of inflammatory prostaglandins and leukotrienes. This adds to its membrane-stabilizing effect, and its value in allergy control.

Quercetin appears to substantially raise the threshold for initiation of an allergic reaction. In allergy sufferers this threshold is low, for reasons which are not well understood. They may have more IgE antibodies than normal, making the mast cells overly "trigger happy." Histamine has its proper place in the immune response that defends us against truly harmful foreign substances in the body. But like many chemicals produced by the body, histamine is a two-edged sword. In allergy-prone individuals, the mast cells have become overreactive, releasing too much histamine, unnecessarily. With quercetin in the bloodstream, histamine release from mast cells is kept under control. Quercetin's ability to down-regulate both the inflammatory and allergic responses makes it, I believe, a highly important nutrient for humans to consume on a regular basis.

Quercetin-the Scientific Evidence

Several studies, published in respected journals such as the Journal of Allergy and Clinical Immunology and others, have demonstrated quercetin's ability to control the release of histamine from mast cells. (Quercetin has the same effect on basophils, a type of white blood cell that also contains histamine.) In these experiments, mast cells taken from both animals and humans are exposed in the test tube to various substances—called "antigens"— that stimulate histamine release. The researchers then add an inhibiting agent such as quercetin to the mixture and measure the differences in histamine output. Quercetin has shown itself to be one of the more powerful histamine inhibitors, more powerful, in fact, than disodium cromoglycate, an anti-asthma drug.

Quercetin has other beneficial properties. A strong antioxidant, Quercetin has a higher level of antioxidant activity than both vitamin C and vitamin E. (Quercetin enhances the antioxidant activity of vitamin C; quercetin and vitamin C are true synergists.) Quercetin has been shown to block the oxidation of LDL cholesterol by free radicals. Quercetin also protects cell membranes from being injured by oxidized LDL. The damage that oxidized LDL causes to the delicate membranes of blood vessel linings allows plaque deposits to form, setting the stage for atheroslcerosis. These observations point to quercetin as a key nutrient for maintaining cardiovascular health.

Like all flavonoids, quercetin is not classified as an essential nutrient, although flavonoids were once called "Vitamin P." In view of its many beneficial actions, quercetin is a nutrient that clearly has important roles to play in human nutrition, for allergy sufferers, and for everyone.



--
VitaNet &reg
VitaNet &reg Staff


(https://vitanetonline.com:443/forums/Index.cfm?CFApp=1&Message_ID=47)
VitaNet ® LLC. Discount Vitamin Store.
Back to top