Search Term: " enlargemen "

Messages 1-36 from 36 matching the search criteria.
---
Chronic Inflammation at the Root of Most Diseases + How to Prevent!



Date: December 21, 2018 08:53 AM
Author:
Darrell Miller (support@vitanetonline.com)
Subject: Chronic Inflammation at the Root of Most Diseases + How to Prevent!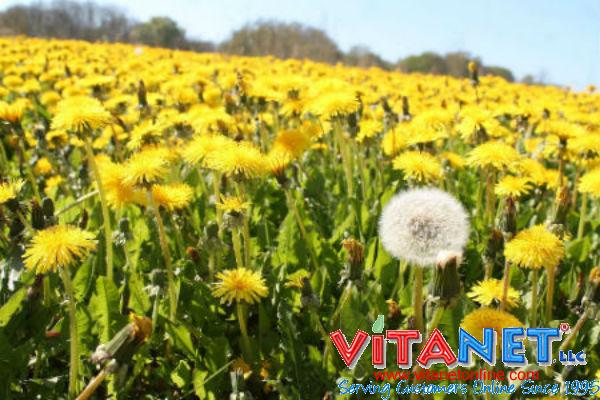 Many people suffer from chronic inflammation and wonder how else to treat their pain. According to Harvard Medical School, chronic inflammation us the main source of problem in patient's suffering from heart disease, asthma, diabetes, rheumatoid arthritis and Alzheimer's. Symptoms of chronic inflammation include swelling and loss of blood vessels, lose or enlargement of kidneys, or even swelling or loss of muscle function. Eating food that are anti-inflammatory like vegetables, fruits, water, beans, healthy fats, protein and teas could reduce the severity of pain associated with chronic inflammation.
Key Takeaways:
It is now being reported that chronic inflammation is at the heart of several diseases in the body including heart disease, rheumatoid arthritis, cancer, and diabetes.
One of the root causes of diseases such as inflammation is being avoided by modern medicine and they concentrate on symptoms.
Inflammation is the body's natural way to fight against diseases and bacteria and then heal itself, otherwise they would infest and cause problems.
"The good news is that there are a lot of ways to avoid or reduce chronic disease-causing inflammation, including an anti-inflammatory diet plus other scientifically-proven inflammation-reducing tactics you can start doing today!"
Read more: https://draxe.com/inflammation-at-the-root-of-most-diseases/
(https://vitanetonline.com:443/forums/Index.cfm?CFApp=1&Message_ID=5917)
---
Vitamin K essential to a healthy heart; deficiency found to contribute to unhealthy enlargement in adolescents



Date: December 30, 2017 11:59 AM
Author:
Darrell Miller (support@vitanetonline.com)
Subject: Vitamin K essential to a healthy heart; deficiency found to contribute to unhealthy enlargement in adolescents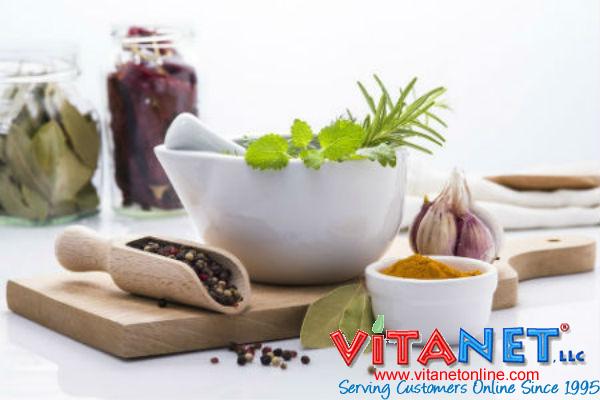 Vitamin K is good for the heart. If you don't get enough of it and are an adolescent you are at risk of an enlargement of the heart. This is a matter for concern. This is not a good condition for the heart to be in. It then has to work too hard. There are foods which contain vitamin K so it wouldn't be hard to get it into your diet if you need more. There are also supplements you could take. You could ask your doctor to help you find a good one.
Key Takeaways:
The medical research at Augusta University is the first to examine the effects of Vitamin K on the heart health of young people.
The study found that 3/4 of young people don't get enough Vitamin D in their diet.
Young people who get the recommended lel of 75 mg Vitamin K have hearts with noticeably better structure and function and have less risk of heart-related adverse events.
"They discovered that those who ate the smallest amount of vitamin K-rich foods, such as spinach, cabbage, iceberg lettuce, broccoli, and olive oil, had a 3.3 percent higher risk of having an unhealthy enlargement of the left ventricle."
Read more: https://www.naturalnews.com/2017-10-19-vitamin-k-essential-to-a-healthy-heart-deficiency-found-to-contribute-to-unhealthy-enlargement-in-adolescents.html
(https://vitanetonline.com:443/forums/Index.cfm?CFApp=1&Message_ID=5464)
---
Vitamin K essential to a healthy heart; deficiency found to contribute to unhealthy enlargement in ...



Date: October 23, 2017 01:14 PM
Author:
Darrell Miller (support@vitanetonline.com)
Subject: Vitamin K essential to a healthy heart; deficiency found to contribute to unhealthy enlargement in ...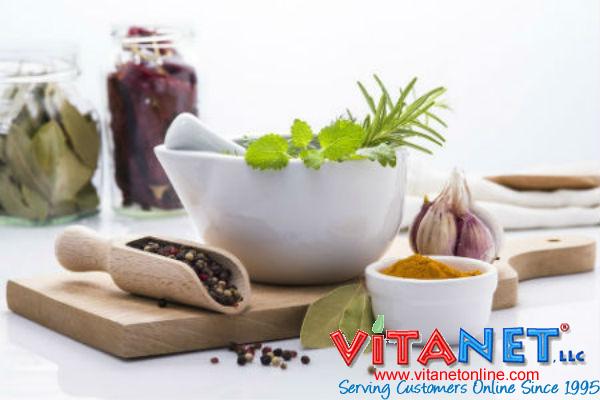 Enlargement of the heart is a serious matter. A vitamin K deficiency may contribute to it but is easily remedied. Do not ignore this. If you need more get a supplement for sure. You can also find out which foods it is in so you can eat more of them. It is best to get vitamins from your diet if possible. If your heart does become enlarged it can be dangerous since it then has to work harder to get blood and therefore oxygen around your body.
Key Takeaways:
Individuals who do not have enough Vitamin K experience an increased risk of heart issues
To decrease the risk of blood clotting and to build healthy bones, everyone needs to ensure that they attain enough Vitamin K on a daily basis
Vegetables such as broccoli, spinach, cabbage, and iceberg lettuce are rich in Vitamin K and should be included in any diet
"They discovered that those who ate the smallest amount of vitamin K-rich foods, such as spinach, cabbage, iceberg lettuce, broccoli, and olive oil, had a 3.3 percent higher risk of having an unhealthy enlargement of the left ventricle."
Read more: https://www.naturalnews.com/2017-10-19-vitamin-k-essential-to-a-healthy-heart-deficiency-found-to-contribute-to-unhealthy-enlargement-in-adolescents.html
(https://vitanetonline.com:443/forums/Index.cfm?CFApp=1&Message_ID=5363)
---
What Herbs Support A Healthy Prostate



Date: September 03, 2015 01:59 AM
Author:
Darrell Miller
Subject: What Herbs Support A Healthy Prostate

Prostate health is vital for any male's well-being. Keeping your prostrate free from complications is a result of good hygiene, proper diet and most importantly, living a healthy lifestyle. The bad news is that some of the prostate complications such as prostate cancer can cause death. The good news is that there are better remedies to prevent that from happening, reduce the effects of these complications and lastly, do away with them completely.
From pharmaceutical pills to natural supplements, there are more than enough remedies for prostate complications in the market. However, if you are looking for something safe to use, then it is always advisable to choose natural supplements, herbs or anything that is safe from toxic chemicals. In our case, we will be dealing with herbs that support prostate health.
What Herbs Support A Healthy Prostate?
Saw Palmetto. Saw Palmetto is simply a small palm with fan-shaped leaves from the southeastern United States. Saw Palmetto is known to treat enlarged prostate or hyperplasia (BPH). Some studies show that they can also reduce the urge to urinate at night and also, enhance urinary flow.
Pygeum. Used to treat several complications, Pygeum contains extracts from the bark of Prunus Africana. It is known to work best when it comes to treatment of enlarged prostate. Just like saw palmetto it is also known to reduce the need to urinate at night and at the same time improves the flow of urine.
Beta-sitosterol. Beta-sitosterol can be found in vegetables, nuts, seeds and fruits. Beta-sitosterol has several health benefits that include treating colon cancer, cervical cancer and more. It is also known to be among the best solutions for an enlarged prostate.

Lycopene.

Lycopene is simply a red carotenoid pigment that is found in fruits, berries, and many other fruits. Apart from being the best remedy for several complications, research shows that Lycopene also has the ability to cure prostate cancer.

Stinging Nettle Root.

Stinging nettle root is among the best remedies for urination problems that include, frequent urination, painful urination, bed time urination and more. They are also considered to be among the best solutions in dealing with an enlarged prostate.
In summary, keeping your prostate healthy means improved urination flow and more. It also means, creating a barrier between your prostrate and several diseases such as prostate cancer. The herbs mentioned above are among the best and the safest ones to use.
References:
//www.webmd.com/vitamins-supplements/ingredientmono-939-beta-sitosterol.aspx activeingredientid=939&activeingredientname=beta-sitosterol
//www.webmd.com/vitamins-supplements/ingredientmono-664-stinging%20nettle.aspx?activeingredientid=664&activeingredientname=stinging%20nettle
//www.webmd.com/men/prostate-enlargement-bph/supplement-guide-saw-palmetto
//www.globalhealingcenter.com/natural-health/pygeum-bark-can-help-prostate-health/
(https://vitanetonline.com:443/forums/Index.cfm?CFApp=1&Message_ID=3208)
---
How Important Is It To Take A Trace Mineral Supplement And Why?



Date: September 07, 2014 05:38 PM
Author:
Darrell Miller (dm@vitanetonline.com)
Subject: How Important Is It To Take A Trace Mineral Supplement And Why?


What is Trace Minerals

Trace minerals are the essential minerals for proper functioning of our bodies. Trace minerals are zinc, calcium, copper, fluoride, iodine, iron, selenium, etc., the best way to get these minerals is through a diet rich in nutrients. The modern busy lifestyle prevents us from obtaining these minerals, also modern diets, have led to a deficiency in some of the most essential minerals. That is why a proper trace mineral supplementation is necessary for optimal health.
Most important trace minerals are:
Zinc is a mineral found in meat, poultry, beans, nuts, seafood. The recommended daily intake for adult males is 11 mg and 8 mg for female. Zinc deficiency leads to slow recovery of injuries, diarrhea in children, stunted growth; it may disrupt the thyroid functioning, low levels of testosterone. Zinc is necessary for the immune system, it cures the common cold faster, and it is used for Attention deficit disorder, Down syndrome, colitis and many other illnesses.
Copper is a mineral mostly found in meat, and many foods we already intake. The recommended daily intake of copper is only 2 mg. The National center for biotechnology information warns about recent studies who found copper deficiency. Copper deficiency leads to Menkes' syndrome, anemia, and neutropenia.
Iodine - 3. 40% of the world population is at risk of iodine deficiency. The use of iodine is at risk of extinction because of using iodine in salt. Many people do not have the proper nutrition to obtain the daily need of iodine. Iodine deficiency leads to hyperthyroidism, enlargement of the thyroid gland, miscarriages in pregnancy, preterm delivery of babies, and to permanent mental damage in babies. Iodine is found in meat, dairy products, soy, eggs, milk, and ice cream.
Manganese is a mineral responsible for blood clotting, sex hormones, and it forms the connective tissue. Manganese is found in the bones, kidneys, pancreas, adrenal, and pituitary glands. According to the University of Maryland, 37% of the Americans are at risk of manganese deficiency, and do not take the daily recommended intake of manganese. Manganese deficiency changes the fat metabolism; it causes bone deformities, skin rash, increases calcium in blood, and causes many other symptoms, which lead to serious medical problems. Manganese is found in nuts, seeds, whole grains.
Chromium is found in meat, whole grain, some fruits, but these foods provide a very small amount of chromium in the body. The recommended daily intake of chromium is 50-200 mg a day and food provides 2 mg per serving. The elder are at a higher risk of chromium deficiency. Research has found that chromium deficiency leads to glucose intolerance and insulin resistance, and increased chromium intake has fixed diabetes symptoms in patients.
Who is at risk of trace mineral deficiency?
Vegetarians are at a higher risk of mineral deficiency as most of the sources of these minerals are coming from meat. Vegetarians should consider taking trace mineral supplementation. We need a very small amount of minerals for proper functioning of our bodies, still we have a mineral deficiency which leads to many illnesses, improper functioning in the body. The mineral deficiency has led to lower life span in humans. Our ancestors lived longer because they ate home cooked food, rich in the most important nutrients. Daily trace mineral supplementation is essential for returning our health and immune system on the right track. That is why we all need proper trace mineral supplementation to compensate for the low levels of minerals.
(https://vitanetonline.com:443/forums/Index.cfm?CFApp=1&Message_ID=3157)
---
The role played by iodine in weight management



Date: December 23, 2013 02:56 PM
Author:
Darrell Miller (dm@vitanetonline.com)
Subject: The role played by iodine in weight management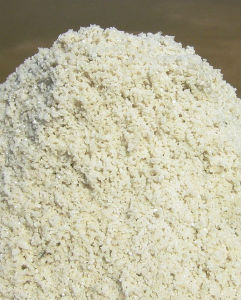 What is Iodine
Iodine is a mineral that is found in trace amounts in the body. Its effects in weight loss are, however, significant because it supports the thyroid gland's function in accelerating metabolism. The following is a look at how iodine is important for weight management.
Studies on Iodine
Studies have conclusively proven that insufficient intake of iodine in the body has resulted to the enlargement of the thyroid gland or a drop in its functional capabilities. These result to weight gain even where there is a reduction in the consumption of calories.
A properly functioning thyroid gland is essential because it eliminates chances of body fat accumulation and water retention, which contribute to weight gain. An underactive thyroid, also known as hypothyroidism can, however, be corrected by daily intake of iodine by eating foods rich in the mineral or supplementation.
Natural sources of iodine
Include tea, sweet potatoes, broccoli, cabbage, onions, iodized salt, peanuts, mustard, pine nuts, bladderwrack, kelp and various sea vegetables. Adults are required to consume at least 150 micrograms of iodine on a daily basis to ensure that their thyroid glands functioning optimally.
How Iodine Works
Iodine works by increasing the production of T4, which is a hormone that adjusts the body's rate of burning fat and metabolism. It also increases mental and physical activities, which play an important role in weight loss.
Precaution
It is important to exercise care when increasing the intake of iodine because too much of it is also detrimental. Consulting a physician is advisable to ensure that the mineral is increased in moderation to ensure safety.
In conclusion
The amount of iodine in ones diet has a significant effect on weight loss. It is, therefore, necessary to ensure that the recommended daily amount of the mineral is consumed to ensure that the body is functioning optimally. Signs of iodine deficiency include fatigue, poor memory, impotence, low sex drive, irritability and problems in ones complexion, hair, teeth, and nails.
References:
//www.naturalnews.com/008902.html

//diet.lovetoknow.com/wiki/Iodine_Weight_Loss

//www.askdrgarland.com/?p=1226

//www.livestrong.com/article/292129-iodine-drops-for-weight-loss/

//www.ask.com/question/do-iodine-supplements-help-you-lose-weight

//www.trimnutrition.com/blog/the-nutritional-importance-of-iodine

//theweightlossinstitute.com/mgold/iodine.php

//voices.yahoo.com/iodine-weight-loss-5579691.html

//www.3fatchicks.com
(https://vitanetonline.com:443/forums/Index.cfm?CFApp=1&Message_ID=2938)
---
What Exactly Does Diindolylmethane (DIM) Do For The Body?



Date: May 20, 2013 01:52 PM
Author:
Darrell Miller (dm@vitanetonline.com)
Subject: What Exactly Does Diindolylmethane (DIM) Do For The Body?


Diindolylmethane otherwise known as DIM is a natural compound that is essentially synthesised when the body breaks down indole-3-carbinol a compound that is primarily present in cruciferous vegetables, like cauliflower and broccoli. The curative properties of the said vegetables have been documented, dating to many centuries ago. Today we have the advantage of scientific and technological advancement, as such medicine has been able to research and identify some specific benefits of diindolylmethane.

Today DIM is sold as a supplement or rather in supplement form and is known to offer an array of health benefits. Although not all benefits have been confirmed most of them have been researched, confirmed and documented. It is thus agreeable by most experts that DIM has enormous health benefits for both women and men. Some of these benefits include

Estrogen Metabolism

DIM supplements are known to enhance the effectiveness as well as the efficiency of the metabolic processing of this hormone. This enhancement has closely been linked to elevated levels of antioxidant protection of both the brain and the heart. The process is as well responsible for other documented benefits, including increase libido in women and men as well as dwindle the moodiness in ladies.

Hormonal balance

The enhanced levels of estrogen metabolism are known to stimulate other hormones including the testosterone. As such this aids the body to return the optimal levels and a state of hormonal balance. In essences the body becomes more responsive particularly to exercise and increases fat-burning metabolism, this not only help build the lean muscle much faster but also promote an overall healthier body.

Preventive medicine

DIM is in different aspects to play the role of preventive medicine. It is believed that it plays a key role in preventing certain types of cancers, including colon cancer, uterine cancer and breast cancer just to mention but a few. It has also been associated in helping prevent enlargement of prostates. Treatment Diindolylmethane especially the supplements have been used and are used to treat various ailments, such ailments include premenstrual syndrome, breast pain and endometriosis.

Risk reduction

DIM has been known to mitigate risks associated with hormone replacement therapy. Its desired effect on metabolism of estrogen makes it a common choice for mitigating the effects of environment estrogen exposure.
Diindolylmethane side effects
Very little is known of the safety or there lack of, of this compound supplements more specifically in the long term. Due to its ability to an effect on estrogen metabolism, it is postulated that taking DIM supplements could trigger hormone sensitive conditions such as endometriosis, hormone dependent cancers and uterine fibroids. As such it is advice that one seeks medical advice before using these supplements.

What are the sources of DIM?

As earlier mentioned this chemical compound is produced by digestion of indole -3-carbinol by the body. This compound is present in these vegetables; brussel sprouts, cauliflower, broccoli, collard greens, mustard greens, kales and watercress. Where do you find these supplements? These supplements are available in most online vitamin stores as well as many food stores that specialize in dietary supplement.
(https://vitanetonline.com:443/forums/Index.cfm?CFApp=1&Message_ID=2840)
---
Benefits Of Saw Palmetto To Prostate Health



Date: March 28, 2012 08:23 AM
Author:
Darrell Miller (dm@vitanetonline.com)
Subject: Benefits Of Saw Palmetto To Prostate Health

Saw Palmetto And The Prostate
Some men experience a decline in prostate health because of aging and unhealthy lifestyle. For instance, they can suffer from prostatic hypertrophy or swollen prostate glands. This condition is characterized by several symptoms such as frequent urination, weakened urinary stream, and painful experience when urinating. The swelling can affect men's well-being and overall health, and it could eventually lead to prostate cancer. Doctors and researchers have been studying several, possible remedies for prostate disorders. These specialists have discovered the effectiveness of saw palmetto in treating the disease. The plant extract is used by several medical specialists in Italy, Austria, and Germany as treatment for prostate gland enlargement. Saw palmetto has also been noted for the excellent benefits in preventing the symptoms of cancers that are hormone-related.
Saw Palmetto and Prostate Health
Prostatic hypertrophy is a prevalent among aging men, particularly those in their eighties. Men experience symptoms linked with this medical condition when they reach forty, and the disorder can worsen if left untreated. They can develop severe infections in their lower urinary tract systems, which can affect the quality of their life.
Studies
Several studies were made regarding the benefits of saw palmetto to prostate health. Researchers have discovered that the plant releases certain enzymes that reduce the swelling of prostate glands. Aside from the production of essential enzymes, saw palmetto also offers anti-inflammatory effects that prevent prostate symptoms.
The controlled study on the effects of saw palmetto was done to men who suffered from moderate to severe prostate symptoms. The researchers recommended patients to have a daily intake of 160 mg of saw palmetto for two years. The dosage was taken two times a day, and these patients were monitored every six months. At each evaluation, researchers have observed a great improvement in urine flow among these patients. They have also discovered a reduction in symptoms linked with swollen prostate glands.
Saw Palmetto And PSA
Saw palmetto also helps reduce the levels of PSA or prostate specific antigens. When these enzymes are elevated, men are likely to suffer from infections and serious ailments such as prostate cancer. Because of the essential contents of saw palmetto, many doctors use the plant's extract in reducing PSA levels in cancer patients. Several patients have experienced complete recovery from the disease, particularly those who received treatment at the onset of their disorder.
Dosage and Several Considerations
The herb has been used by many doctors in treating patients with prostate infections. Typically, the recommended dosage ranges between 300 mg and 350 mg. Saw palmetto extract is available in liquid, dried berry or capsule form. The dosage depends on the patient's condition and concentration levels of the herb.
Some prostate cancer patients treated with saw palmetto have experienced a decrease in symptoms and improvement in their overall health. Moreover, the herb was found effective as recovery medication for those who have undergone radiation and surgery. Nevertheless, it is ideal for patients to consult their doctor before they consider taking saw palmetto extract. They should make sure that they take the right dosage depending on their condition.
(https://vitanetonline.com:443/forums/Index.cfm?CFApp=1&Message_ID=2622)
---
Effects of Pumpkin Seed Oil on Prostate Health



Date: February 07, 2012 11:46 AM
Author:
Darrell Miller (support@vitanet.net)
Subject: Effects of Pumpkin Seed Oil on Prostate Health

Pumpkin Seed Oil
Pumpkin seed oil is getting a lot of attention nowadays because of its healing and therapeutic effects to the human body. Pumpkin seeds actually contain a number of valuable nutrients and microelements that enhances the health being of the users. Pumpkin seeds are actually rich sources of phytonutrients, carotenoids, antioxidants, vitamins, proteins, phytosterols and essential fatty acids that bring about a number of beneficial effects to the human body.
Pumpkin seed oil is known for its anti-parasitic, anti-arthritic and anti-inflammatory properties. Furthermore, the oil is known for its capacity to lower the cholesterol level of an individual and optimize kidney function. The oil is even used to treat skin irritations and minor skin infections. In fact, pumpkin seed oil is used to achieve a healthier and smoother skin. The oil is even capable of improving sexual health, treating minor depression and provide ample amount of energy to the user.
Pumpkin seed oil actually contains ample amount of antioxidants such as Vitamins A, E and C that help the body fight against damaging free radicals. The oil also contains significant amounts of Vitamins B1, B2 and B6. The oil is fortified with adequate amount of Vitamin Kand D, magnesium, omega 6, omega 3, phosphorus, iron, zinc, calcium and trace minerals.
Pumpkin seed oil is a rich source of omega 6, omega 9, zinc and carotenoids that significantly reduce the risk of developing prostate problems in the future. The zinc content of pumpkin seed oil makes this natural product effective in treating prostate enlargement. Zinc is an essential mineral that shrinks any inflammation or enlargement of the organs or tissues. Pumpkin seed oil actually contains a number of potent elements that inhibit androgen receptors which can trigger the multiplication of cancerous prostate cells.
Pumpkin seed oil was initially used to treat prostate problems and infertility. A number of scientific studies revealed that pumpkin seed oil contains essential elements that increases the libido and optimizes bladder and prostate functions.
Benign Prostatic Hypertrophy is one of the most common prostate problems of men who are over 50 years old. The condition is mainly characterized by the inflammation of the prostate gland. High levels of dihydrotestosterone (DHT) in the body can trigger the onset of prostate problems. DHT is known for its capacity to promote the multiplication of cells in the prostate which leads lead to the enlargement of the gland.
Pumpkin seed oil is believed to be efficient in protecting the prostate against the damaging effects of DHT. Pumpkin seed oil contains huge quantities of phytosterol beta-sitosterol that prevents the conversion of hormone testosterone into dihydrotestosterone (DHT) by inhibiting the activity of the enzyme 5-alpha-reductase which converts testosterone to DHT. In effect, the level of DHT in the body is managed at an optimum level. Pumpkin seed oil also contains Delta-7-sterine that acts as DHT blocker and prevents the damaging effects of DHT on the cell. Delta-7-sterine also aids in preventing the multiplication of cancerous prostate cells in the body. Inhibiting the activity of the enzyme 5-alpha-reductase can lead help the prostate shrink back to its normal size because of a controlled production of DHT in the body.
(https://vitanetonline.com:443/forums/Index.cfm?CFApp=1&Message_ID=2560)
---
When Is the Best Time To Take Saw Palmetto For Prostate Health?



Date: December 20, 2011 07:26 PM
Author:
Darrell Miller (dm@vitanetonline.com)
Subject: When Is the Best Time To Take Saw Palmetto For Prostate Health?

Saw Palmetto And The Prostate.
Men are well known to always have one basic flaw, their egos, I mean there is one thing that you can always bet on that could get in the way for a male individual to do what is supposed to be done and done right and that is their egos. If you notice especially if you are a female reader, almost anything that is a part of any man's life is about ego, sports, cars, money and women all can be traced back or linked to what type of ego they have. So you can also expect the same thing when it comes to men and their diseases.
Take for example women, a disease that is exclusive to them, breast cancer. Well, they would openly talk about it, they would find out about it, they would talk to friends about it although it may not have been always the same way but the resistance was not as strong as those of the male population talking about a disease which is exclusive to them like prostate cancer. I guess the machismo trait in males is the main culprit for that however machismo or not we really need to know more about this disease and how we can possibly prevent it and in this specific article how we can help prevent it naturally.
Prostate and Prostate Health
It is estimated that ninety percent of male patients that have this disease is not willing to talk about it or even admit it. I have even known some people that would not want procedures to be done to save their lives because they feel like they will be less of a man when it is all said and done. So for those that are not like that though and hopefully for those that are like that as well, the prostate has 2 main functions and that is a being a muscle that helps transport urine and as a sex gland that helps transport sperm. Regardless of age although commonly affected are males over 50 years of age, we need to keep the prostate healthy to keep a healthy urine flow and sex drive.
Saw Palmetto and Prostate Health
Saw palmetto is an herb and has a long history of many health benefits. It is also known by different names like in Europe, it known more as sabal. In the US it grows naturally in the southeast regions such as Georgia, Mississippi and Florida. Its main function through medical history is to alleviate any urinary symptoms and as such, modern medicine took an interest and found through various studies that it could be a potent defence against prostate enlargement. It has been shown in these studies that it is able to promote prostate health and increase urinary and prostate vitality. In these researches as well, they were able to conclude that the best way to take saw palmetto is twice a day, one in the morning and one at night and with food. Have you had your saw palmetto today?
(https://vitanetonline.com:443/forums/Index.cfm?CFApp=1&Message_ID=2547)
---
Prostate Prevention: Using Natural Means To Promote A healthy Prostate



Date: October 12, 2011 11:51 AM
Author:
Darrell Miller (dm@vitanetonline.com)
Subject: Prostate Prevention: Using Natural Means To Promote A healthy Prostate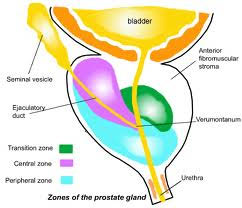 Overview of Prostate Health
Prostate health has been more of a concern for men in the recent decade, not really because it did not have any credence before but because now there is more effort in raising awareness. It also helps that more and more men are able to talk about it more comfortably out in the open and rightfully so compared to when men are ashamed to talk about it because in some ways they see it as losing their manhood due to the ability of poor prostate health to affect erectile functions. And when issues like this are involved some prefer to go down with the disease quietly rather than ask for help and talk about it.
So the improvement in awareness this past years has been a very positive change, more and more men are aware including me as to how prostate health is as important as breast health for women. Furthermore, aside from just being aware of the need to look into prostate health a little bit more, many men are also realizing the need to have alternative ways aside from medication to promote good prostate health and avoid having prostate cancer in the future.
The Natural Way To Better Prostate Health
All natural is all well and good but one thing that we need to remember here is that the key is prevention not treatment. There are so many natural products out in the market today which could benefit prostate health and aside from just supplementing there are things you can do as well to maintain good prostate health. Some recent researches has shown that low glutathione has been linked to higher risks of prostate cancer and so it would be a good idea to ensure that glutathione levels in the body are good. There are also herbs that promote prostate health and one well known herb is saw palmetto which is a native of the Atlantic seaboard region and is by far the most well researched prostate herb.
It has been proven to be helpful because of its contents like beta sitosterol which is a powerful compound that inhibits DHT(Dihydrotestosterone – male sex hormone) conversion from testosterone. It also has been proven to have properties that aid in the relief of any prostate enlargement and its symptoms. The next herb would be red clover which is a member of the pea family and contains a hefty amount of antioxidants which we all know fights off free radicals that cause cancer. Aside from herbs, activities like regular ejaculation can also help in such a way that it acts like a cleansing method for our prostate and experts say that 3 times a week should be enough. Exercise and diet as well can most definitely be helpful on keeping your systems healthy and making sure the right nutrients are taken in. And speaking of nutrients, some vitamins and minerals that are considered important for prostate health are Vitamin B6 and working in conjunction with the mineral Zinc it aids in the prevention of prostate enlargement or swelling. Lastly but certainly not the least, lycopene simply has powerful antioxidants that will prevent cancerous cells from proliferating thereby reducing the chances of prostate cancer.
(https://vitanetonline.com:443/forums/Index.cfm?CFApp=1&Message_ID=2500)
---
Can Saw Palmetto Out Perform Synthetic Treatments For Enlarge Prostate?



Date: October 03, 2011 02:53 PM
Author:
Darrell Miller (dm@vitanetonline.com)
Subject: Can Saw Palmetto Out Perform Synthetic Treatments For Enlarge Prostate?


Saw palmetto is a tree type of plant which is scientifically known as Serenoa repens. It is abundantly found along the coast of southeastern part of USA. This plant bears flowers which comes in yellow and produces fruits which are berry - like and reddish black in color. Saw palmetto supplements are extracted from the plant's berries. The berries are rich in fatty acids and phytosterols. Saw Palmetto berry extracts are made by drying the berry and mixing it with a solvent like hexane and ethanol.
Since the ancient times, Saw Palmetto has been long used as an edible food and an herbal plant. The most common use of this herb is for the improvement of benign prostatic hyperplasia or BPH. This illness usually results to problems with urination and sexual activity. The enlarged prostate may obstruct the flow of urine making urination difficult and even painful for some. It can also affect the individual's sexual activity because the prostate is the gland responsible for producing seminal fluid which is a component of the male ejaculate.
The mechanism of action of this herb in improving the condition of benign prostatic hyperplasia is that it inhibits the action of the enzyme called 5 – alpha – reductase which is involved in the abnormal growth of the prostate gland. Another theory on its action in relation to benign prostatic hyperplasia is that it can effectively interfere with the chemical substance called dihydrytestosterone. One of the reasons of prostate enlargement is that there is increased amount of the hormone testosterone that binds to androgen receptor sites. Saw Palmetto extracts have been found to bind with androgen receptor sites and act as a phytoestrogen. Therefore, if the receptor sites are already filled up, testosterone hormones will not be able to attach to these receptor sites and provide an effect to the body. Hence, if testosterone is minimized, enlargement of the prostate gland will also be controlled.
Benign prostatic hyperplasia is a serious health condition. Several prescribed medications are available to treat this illness. Indeed, saw palmetto extracts may be helpful but this supplement must not be used as a substitute for your prescribed medications. It may have similar actions with BPH drugs such as Finasteride but its potency is different. Clinical studies have also revealed that saw palmetto supplements do not directly decrease the size of the prostate gland but the lining inside the gland. It thins the inside layer of the gland thus minimizing pressure that rests on the urine tubes or urethra.
Saw palmetto is generally safe. However, since it can cause significant changes inside the body, it is important that you should talk to your doctor first before using this supplement, most especially when you already have BPH. You have to consult your doctor and discuss with him or her about your current health status, past medical history, familial health history and other medications taken whether prescribed or not. Dosage of the supplement is also best determined by your doctor. This will greatly help in the avoidance of untoward effects and unnecessary negative interactions with the other drugs you are taking.
(https://vitanetonline.com:443/forums/Index.cfm?CFApp=1&Message_ID=2473)
---
What Is Fenugreek Seeds And How Does It Help Blood Sugar Control?



Date: July 21, 2011 04:23 PM
Author:
Darrell Miller (dm@vitanetonline.com)
Subject: What Is Fenugreek Seeds And How Does It Help Blood Sugar Control?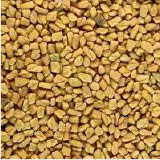 Fenugreek And Your Health
Fenugreek is a plant which is considered to be both an herb and a spice. The plant can be found all over the world as a crop or spice and has become popular as an herbal medicine. This plant is a primary ingredient among many curry dishes. This herb is considered to be one of the oldest medicinal herbs.
The seeds of Fenugreek are abundant with the chemical called polysaccharide galactomannan. This is the reason why fenugreek herb is considered to be a galactagogue. Galactagogues are chemical compounds which intensifies lactation among humans and other mammals. Galactagogues may either be naturally derived from plants or synthetic. Fenugreek seeds are commonly employed by nursing mothers to help increase the production of breast milk. Studies reveal that fenugreek extracts effectively stimulates the mammary glands to produce milk. In addition, because of its estrogen – like property, fenugreek herb is employed at home as supplement for breast enlargement. Commonly, consuming three grams of fenugreek seed daily is suggested by health experts.
Another important health benefit of fenugreek herb extracts is that it has a potent anti – diabetic property cause of its positive effect on the metabolic symptoms related with Diabetes Mellitus, both type 1 and type 2. Preliminary studies on animals reveal that it can significantly lower serum glucose level and enhance one's tolerance to glucose. Further studies on human subjects are still ongoing.
Fenugreek also contains an important body nutrient called Choline. This chemical is a member of the water – soluble vitamin B complex which is involved in so many body activities. Together with its metabolic end – products, choline plays a significant role as a precursor of the neurotransmitter acetylcholine. This neurotransmitter is required for a successful cholinergic neurotransmission of the nervous system. At the cellular level, choline is one of the components of the structure of the cell membranes. Choline also improves the signaling activities of cell membranes to other cells and its surrounding environment. Not to mention, choline is also a good source of methyl groups which is needed in many biological reactions.
Studies also reveal that fenugreek herb is effective in lowering cholesterol levels at about 15 %. To acquire this effect, experts often recommend that you take about 55 to 65 grams of fenugreek seed everyday. If cholesterol levels are maintained within normal limits, the risk for cardiovascular diseases most especially heat attack is lowered.
Fenugreek supplements may come in the form of capsules, powered seeds, tinctures or teas. The recommended dosing of fenugreek supplements is two to four 600 – milligram capsule three times daily. Experts state that the maximum dose per day is six grams. For the powdered fenugreek seeds, the recommended dose is about one – half to one teaspoon taken three times daily. You may combine the powder with little water or juice to add a little taste. For the tea preparation, consume one cup of tea two to three times a day while for tinctures, use one to two milliliters of fenugreek concentrate three times daily.
Give fenugreek a try and feel the difference!
(https://vitanetonline.com:443/forums/Index.cfm?CFApp=1&Message_ID=2374)
---
Iodine, The Thyroid, And Radiation! What You Should Know!



Date: July 13, 2011 10:34 AM
Author:
Darrell Miller (dm@vitanetonline.com)
Subject: Iodine, The Thyroid, And Radiation! What You Should Know!

What Is Potassium Iodide Good For?
Potassium iodide is an inorganic chemical compound which is a non-radioactive form of iodine. This type of chemical compound is very important to the body because it is involved with the production of thyroid hormones. If iodine in the body is low, thyroid hormones cannot be produced therefore levels of these hormones remain low in the blood. The pituitary gland, in return, will continue to produce thyroid – stimulating hormone thus the thyroid gland will also continually be stimulated. Overstimulation or overwork of any part of the body will cause enlargement thus goiter or enlargement of the thyroid gland occurs. These hormones are also important for the regulation of the body's metabolism and are involved with protein synthesis, as well as fat and carbohydrate metabolism.

Potassium iodide is also important when there is radiologic exposure or nuclear meltdown since radioactive iodine may be freed into the air thus contamination to human beings and surrounding materials can be highly expected. Exposure may then lead to internal contamination which can be harmful to the body cells most especially with the thyroid gland. The thyroid gland readily absorbs iodine whether in radioactive ionizing or non-ionizing form. If potassium iodide is present, it fills the receptor sites of iodine thus preventing the radioactive form of iodine to be absorbed by the body.

The iodine in the receptor sites is good for 24 hours already. The Food and Drug Administration has approved two preparations of potassium iodide which comes in the form of tablet and liquid. The tablet comes in two dosage, 130 milligrams and 65 milligram. It is also scored so that it can be easily divided for smaller doses prescribed. The liquid preparation, on the other hand, contains 65 milligram of potassium iodide per one milliliter. Experts suggest that those who are exposed to high doses of radiation can take potassium iodide immediately after a nuclear meltdown or radiation emergency.

Potassium iodide is present among common foods especially sea foods. Kelp which is a large type of seaweeds is very rich in potassium iodide. Studies show that its iodine content is about 90 to 8000 microgram per gram of kelp. To note, the recommended daily allowance of iodine is only 100 to 150 micrograms. FDA recommends specific doses after exposure to large amounts of radioactive iodine. For adults, take 130 milligrams, for breastfeeding women, 130 milligrams is also recommended, for children 3 to 18 years old must take only 65 milligram, however, for children who are 150 pounds or more, 130 milligrams of potassium iodide is suggested. Children who are 1 month of age but less than three years old are recommended to take 32 milligrams or one – half of the 65 milligram tablet. Newborns to 1 month old babies are prescribed to have only 16 mg or one – fourth of the 65 milligram tablet.

The effectiveness of potassium iodide relatively depends on the time interval between the onset of exposure and contamination with radioactive iodine and the time when potassium iodide is taken, therefore, it is highly recommended that potassium iodide is taken just prior or immediately after exposure.

(https://vitanetonline.com:443/forums/Index.cfm?CFApp=1&Message_ID=2368)
---
Can Lycopene Help with Prostate Problems



Date: May 09, 2011 11:14 AM
Author:
Darrell Miller (dm@vitanetonline.com)
Subject: Can Lycopene Help with Prostate Problems

Lycopene and The Prostate.
Lycopene is an organic compound often associated with tomatoes. It is almost always touted to prevent prostate cancer, though the scientific community has not come to a conclusion yet. Scientists are nevertheless positive that it is good for the prostate, for it displays antiproliferative effects on prostate cells. Laboratory studies are very promising as it appears to inhibitory effect on tumor growth.
Prostate health has long been tied to consumptions of foods rich in lycopene. It is a carotenoid that is bright red in color, and as such can easily be obtained from brightly colored plant products, such as watermelon, papaya, pink guava, and apricots in addition to tomatoes. Like other carotenoids, it displays antioxidant properties. In fact, it is the most efficient scavenger of singlet oxygen of all antioxidants that are classified as carotenoids.
Reverses Oxidative Damage
There have been numerous studies on lycopene in the past few decades, and many of them have noted its antioxidant potential. It has become common knowledge that lycopene is good for the prostate, but not all people know that the prostate gland is its primary storage in the human body. Indeed lycopene interferes with the health of cells and tissues that make up the prostate gland.
One study that tracked down malignant prostate tissues prior to scheduled surgical removal studied the effects of regular intake of lycopene. It was documented and published that lycopene concentrations in the prostate doubled and the oxidative damage to DNA in prostate tissues decreased, suggesting a dose-related efficiency in the prevention of cellular damage brought on by free radicals and other reactive oxygen species.
Induces Apoptotic Death
High consumptions of lycopene appear to directly counteract with cancer cells and tumor growth, not only in the prostate gland, but also in the lungs, breasts, ovaries, stomach, and cervix. It has also been tied to other disorders of the prostate, such as prostatitis and benign prostatic hyperplasia, or BPH. It has been noted to slow down cell proliferation that leads to the enlargement of the prostate.
More imporatantly, lycopene seems capable of inducing the cellular process called apoptosis, or programmed cell death, in prostate tissues, most notably in carcinoma regions. This is also evidenced by a significant decrease in prostate-specific antigen in the blood, the reason why lycopene has gained the attention of researchers for prostate health, spurring a number of studies in recent years.
Maintains Prostate Health
Lycopene levels in the human body are largely dependent on dietary intake. As a general rule, the higher the intake of lycopene is, the healthier the prostate becomes. First, it neutralizes reactive oxygen species such as singlet oxygen and free radicals. It also inhibits the multiplication of prostate cells, effectively preventing benign prostatic hyperplasia, which is believed to afflict up to 80 percent of the male population. For those suffering from prostate enlargement, it slows the progression of the disease.
If you are, 40 years old or more you should consider taking lycopene as a preventative daily!
(https://vitanetonline.com:443/forums/Index.cfm?CFApp=1&Message_ID=2291)
---
Pygeum Extract



Date: September 11, 2009 09:19 AM
Author:
Darrell Miller (dm@vitanetonline.com)
Subject: Pygeum Extract

The pygeum plant is a tall evergreen tree that is part of the family Rosaceae. It is found in central and southern Africa. The bark has been medicinally used for thousands of years. Traditional African healers have used the bark of this plant to treat bladder and urination disorders. Particularly, it has been used for symptoms associated with benign prostatic hyperplasia (BPH), which is an enlarged prostate. The bark has been historically powdered and used to make a tea. This was taken by mouth for BPH. The pygeum tree is endangered due to the demand for its bark to create pygeum extract. In the majority of trials that have been conducted since the 1970s, findings reported improvements in BPH symptoms. These symptoms included the frequency of nighttime urination, urine flow rate, and left over urine volume. This research has led to some credibility to the common use of this herb for BPH. The herb is less commonly used in the United States, as prescription drugs and the saw palmetto herb are more commonly used.
Pygeum is an herbal remedy. It contains extracts from the bark of Prunus Africana. The herb is used to alleviate some of the discomfort that is caused by inflammation in those patients who are suffering from benign prostatic hyperplasia (BPH). Small, short, randomized studies taking place in the United Kingdom have concluded that this herb provided moderate relief of some of the symptoms of BPH. Commonly, pygeum is partnered with saw palmetto. It is often found in herbal combinations that are intended to be used for the prostate gland. Pygeum was used by natives of tropical South Africa in order to treat uterine disorders and prostate problem in combination with milk or palm oil. This herb comes from the bark of an African evergreen tree.
Pygeum contains compounds that are specifically known for their ability to reduce inflammation of the prostate due to their lipophilic effects. A lot of European physicians prescribe pygeum for BPH. This can cause urination problems. Not only is used to treat existing prostate problems, but it is also a preventative measure for promoting prostate health.
Also, there is evidence that pygeum can help counteract problems of male infertility and impotence. Pygeum promotes health in the underlying condition of the prostate. Because of this, pygeum can promote sexual health and function as a by-product. It is also boosts energy and fights fatigue. Also, pygeum is known to improve the composition of semen. It should be noted that this herb has the potential to cause stomach irritation.
The bark of the pygeum plant is used to provide anti-inflammatory, diuretic, and hormonal properties. The primary nutrients found in this herb are fatty acids. Primarily, pygeum is extremely beneficial in treating prostatitis, prostate enlargement, prostate problems, and urination problems. Additionally, this herb is very helpful in dealing with poor circulation, lack of energy, fatigue, and impotence. In order to obtain the best results when supplementing with this, or any herb, it is important to consult your health care provider before beginning any regimen.
For more information on the many beneficial effects provided by pygeum, please feel free to consult a representative from your local health food store with questions.
(https://vitanetonline.com:443/forums/Index.cfm?CFApp=1&Message_ID=2076)
---
Saw Palmetto



Date: August 03, 2009 12:53 PM
Author:
Darrell Miller (dm@vitanetonline.com)
Subject: Saw Palmetto

Saw palmetto was used by Native American tribes in the South for sore eyes. The dried root was used to lower high blood pressure, and the crushed root was applied to sore breasts in women. An early American botanist, John Lloyd, noticed that animals eating the berries were fat and healthy. From 1910 to 1916, saw palmetto was listed in the U.S. Pharmacopoeia. It was also listed in the National Formulary from 1926 to 1950 as a diuretic, sedative, expectorant, and an analgesic recommended for neuralgia. This herb has also been known in folk history as an aphrodisiac and sexual stimulant. Saw palmetto was used to treat urination problems, inflammation of the bladder, and prostate enlargement.
This herb has been used to treat conditions of the genitourinary system. Saw palmetto is also used as an antiseptic, for excessive mucus in the head and sinuses, and for both male and female reproductive organs. This herb is known for its ability to help with male health. However, it also helps with thyroid function, regulating development of the reproductive system, stimulating glandular function, removing excess mucus accumulation in the sinuses, and for colds, sore throat, whooping cough, bronchitis, and asthma. The berries of the saw palmetto plant are useful for improving digestion, increasing weight, and building strength. This herb has even been reported for its ability to increase the size of breast in women of child-bearing age. Often, this herb is found in herbal combinations for diabetes, thyroid function, digestion, nutrition, female reproductive problems, and prostate difficulties.
Studies have determined that saw palmetto has diuretic properties. It is also very effective in treating an enlarged prostate and other prostate disorders. Great deals of men suffer from prostate problems which have an effect on sexual function and obstruct the bladder. Research published in the Animals of Urology studied a group of men with enlarged prostate glands. The group that was taking saw palmetto increased their urine flow rate by fifty percent. The herb also reduced the number of times they got up at night to urinate by forty-five percent. On the other hand, the group taking the placebo had a response increase of nine percent. Studies on laboratory animals have found that the hexane extract found in saw palmetto contain anti-allergic and anti-inflammatory activity. One study found that saw palmetto produces better results over a three-month period to treat benign prostatic hyperplasia than the common drug prescribed for this condition.
The fruit of the saw palmetto plant is used to provide alterative, antiseptic, aphrodisiac, diuretic, and sedative properties. The primary nutrient found in this herb is vitamin A. Primarily, saw palmetto is extremely beneficial in treating gastric disorders, glandular problems, hormone imbalance, impotence, indigestion, prostate problems, and reproductive organs. Additionally, this herb is very helpful in dealing with alcoholism, asthma, Bright's disease, bronchitis, colds, diabetes, frigidity, infertility, kidney disorders, lung congestion, excessive mucus, nerve pain, neuralgia, obesity, sore throat, and urinary problems. In order to obtain the best results when supplementing with this, or any herb, it is important to consult your health care provider before beginning any regimen. For more information on the many beneficial effects provided by saw palmetto, please feel free to consult a representative from your local health food store with questions.
Saw palmetto is available in capsule, tablet, and softgel forms at your local or internet health food store. always purchase name brands like Solaray and Source Naturals to ensure quality and purity of the product you purchase.
(https://vitanetonline.com:443/forums/Index.cfm?CFApp=1&Message_ID=2040)
---
Fight Infertility



Date: April 01, 2009 05:35 PM
Author:
Darrell Miller (dm@vitanetonline.com)
Subject: Fight Infertility

Infertility is typically defined as a failure to conceive after a year or more of regular intimate activity during the time of ovulation. This term can also refer to the inability to carry a pregnancy to term. About 6.1 million American couples are impaired when it comes to their ability to have children, with 2.1 million of these couples being infertile. The exact cause of the problem can be extremely difficult to pinpoint, as ovulation, fertilization, and the passage to the fertilized ovum through the fallopian tube and to the uterus are extremely complex processes. In order for pregnancy to occur, many events must work together perfectly.
In 40 percent of infertile couples, problems that affect the male partner are either partially or wholly the cause of infertility. Infertility in men is usually the result of a low sperm count or an anatomical abnormality. There are a variety of factors that can result in a low sperm count. Among these factors are alcohol consumption, endocrine disorders, exposure to toxins, radiation or excessive heat, recent acute illness or prolonged fever, testicular injury, and rarely, mumps-induced wasting of the testicles. An abnormal enlargement of veins that drain the testicles, referred to as varicoceles, can cause infertility in men. This is because the veins of the testes are no longer able to moderate the temperature of the testicles correctly, which can negatively affect sperm.
The most common causes of infertility in women include an ovulatory failure or defect, blocked fallopian tubes, endometriosis, and uterine fibroids. Additionally, some women are able to develop antibodies to their partners' sperm, which causes the woman to almost be allergic to them. Chlamydia, a transmitted disease which affects 4 million Americans each year, also causes many cases of infertility. There are also psychological issues, such as stress or fear of parenthood, which can also contribute to infertility.
However, in most cases, stress is usually the result of infertility, not the cause of it. Sperm abnormalities account for about 41 percent of infertility cases. The following reasons are the most common to explain why couples cannot conceive: the woman has endometriosis; the man has abnormal sperm, a low sperm count, or erectile dysfunction; the woman's fallopian tubes are blocked; ovulation takes place rarely or irregularly; the couple is unable to have complete intimate relations; the cervical mucous attacks and kills the sperm; the woman does not manufacture enough progesterone to carry a baby to term; the woman is over thirty-four; and/or one or both members of the couple eats a poor diet and experiences too much stress. The following nutrients are extremely beneficial in helping one or both partners deal with infertility: selenium, vitamin C with bioflavonoids, vitamin E, zinc, DMG, octacosanol, phosphatidyl choline, essential fatty acids, l-arginine, manganese, proteolytic enzymes, pycnogenol, raw orchic glandular, raw ovarian glandular, 7-keto DHEA, vitamin A, and vitamin B complex. Also, the following herbs have been shown to be beneficial in dealing with infertility: astragalus, damiana, ginseng, sarsaparilla, saw palmetto, yohimbe, dong quai, false unicorn root, gotu kola, licorice root, wild yam root, green oat, and yin-yang-huo. It should also be noted that heavy use of Echinacea, ginkgo biloba, and St. John's wort may cause infertility in men, and should be avoided.
Infertility can be a complicated and mentally depressing due to lack of pregnancy by both men and women. Depression can lead to more stress and needs managed by a health care provider. Always consult your doctor when you think you are infertile. Natural vitamins like the ones listed above are available at your local or internet health food store. Look for name brands vitamins to ensure you receive quality supplements.
*Statements contained herein have not been evaluated by the Food and Drug Administration. Vitamins and herbs are not intended to diagnose, treat and cure or prevent disease. Always consult with your professional health care provider before changing any medication or adding Vitamins to medications.
(https://vitanetonline.com:443/forums/Index.cfm?CFApp=1&Message_ID=1985)
---
Is Saw Palmetto's Safe?



Date: July 15, 2008 06:58 PM
Author:
Darrell Miller (dm@vitanetonline.com)
Subject: Is Saw Palmetto's Safe?

Saw palmetto, a small palm tree which is found in Florida and South Carolina, produces berries which contain many beneficial compounds. Florida is the biggest producer of saw palmetto. Small patches of this herb can be found from the southeast coastline of South Carolina and southeastern Georgia to southern Mississippi. But it does not grow naturally in Texas, Mexico, or the Caribbean. It grows in every Florida County, but much of its production is found in South Florida.
Supplements that contain saw palmetto are extremely effective in treatment of Benign Prostate Hyperplasia (BPH), one of the most common health conditions in older men, with half of all men aged 40-60 and more than 90 percent of men over 80 having BPH. BPH is caused by the conversion of estrogen to a very potent form of testosterone called dihydrotestosterone (DHT). Saw palmetto berry extract has been found to relive the symptoms of BPH by furthering the production of DHT. With the use of saw palmetto extract, it has been found that most men achieve some relief of symptoms within the first 30 days.
Additionally, saw palmetto is an herb that is commonly used to treat benign prostate enlargement, is rich in phytosterols, especially beta-sitosterol. Also, saw palmetto is very effective for excess testosterone, as it promotes testosterone excretion. Native Americans use the fruit for food, but it is also used in the treatment of a variety of urinary and reproductive system problems. Similarly, the Mayans drank it as a tonic, while the Seminoles used the berries both as an expectorant and as an antiseptic.
Recent concerns over the safety of saw palmetto supplements for prostate health have emerged and may be unfounded. A new study reported that there were no adverse effects from the supplementation of saw palmetto. The randomized clinical trial, Saw palmetto for Treatment of Enlarged Prostates (STEP) study, recruited two hundred and twenty-five men, all of which had moderate-to-severe symptoms of benign prostatic hyperplasia (BPH). Each of these men was assigned to receive either 320 milligrams per day of a saw palmetto supplement or a placebo.
This study lasted one year. After the study, researchers concluded that there were no significant differences between the groups when it came to suffering from at least one serious adverse event. 5.4 percent of men in the saw palmetto group had one serious adverse event as compared to 9.7 percent in the placebo group. There were also no significant differences that were observed when it came to non-serious symptomatic adverse events, as 34.8 percent of men in the saw palmetto group experienced such an event, compared to 30.1 percent in the placebo group.
The study was welcomed by Daniel Fabricant, PhD., vice president of scientific and regulatory affairs for the industry association of the Natural Products Association. Dr. Fabricant said that he agreed with the authors of the study and that the results are reassuring, saying that he believe the study supports the viewpoint that those people with experience in botanicals have held for an extended amount of time in that when they are used responsibly and the amounts and concentrations are supported by clinical literature, botanicals are extremely safe and effective.

--
Support Healthy Prostate at Vitanet ®, LLC


(https://vitanetonline.com:443/forums/Index.cfm?CFApp=1&Message_ID=1838)
---
Beta Sitosterol



Date: June 28, 2008 11:46 AM
Author:
Darrell Miller (dm@vitanetonline.com)
Subject: Beta Sitosterol

Phytosterols are the group of naturally occurring plant compounds which have two significant health benefits. First of all, phytosterols reduce blood levels of total cholesterol and the "bad" LDL cholesterol. Second, which is particularly good for men, phytosterols can reduce symptoms of benign enlarged prostate. These naturally occurring plant compounds are added to many common cholesterol-reducing foods, but can also be taken as capsules. Even though the word phytosterol may sound a little like steroid, phytosterols do not have any hormonal activity. Phytosterols are known by a large variety of names such as plant sterols, free sterols, and sterol esters. A related group of compounds, which are called stanols, are gathered from trees, not from plants.
Phytosterols chemically consist of beta-sitosterol, campesterol, and stigmasterol. The structure of phytosterols is similar to that of cholesterol, but is poorly absorbed. Because of these traits, phytosterols function as cholesterol blockers by reducing the absorption of cholesterol from food and re-absorption of cholesterol from the intestine, which ultimately leads to lower levels of blood fats. Actually, the U.S. Food and Drug Administration now allows companies to claim that phytosterols-containing products are able to lower the risk of heart disease. Phytosterols can also be found in a large variety of plant foods, which includes fruits, vegetables, herbs, nuts, grains, and cooking oils. Additionally, saw palmetto, which is an herb that is commonly used to treat benign prostate enlargement, is rich in phytosterols, especially beta-sitosterol.
Many studies have been done that show the abilities of phytosterols supplements to reduce cholesterol levels significantly. One study conducted at East Tennessee State University, researched both sterol esters and placebos on the same group of sixteen people. The results showed a five percent decrease in total cholesterol and four percent decrease in LDL cholesterol after taking a modest dose of sterol esters for four weeks. Additionally, triglyceride levels decreased by nine percent while HDL cholesterol increased by four percent. Another study in which 2.6 grams of phytosterols were taken daily for 12 weeks resulted in a decrease of 3.5 percent in total cholesterol and 5 percent in LDL cholesterol. Due to this, it is suggested that those wishing to supplement in order to improve cholesterol levels should take 1.3 to 3 grams of sterol esters daily.
Several other studies have found that supplements of beta-sitosterol can significantly reduce urinary symptoms of benign prostatic hyperplasia, which commonly affects men ages 50 and older. The benefits can be long term to those men who continue taking supplements of about 200 mg of beta-sitosterol three times daily.
For those people with moderately elevated cholesterol, phytosterols can be an ideal natural alternative to drugs. Even those people who are already taking cholesterol-lowering drugs can benefit by phytosterols ability to further enhance the benefits of medications. In order to lower cholesterol, it also helps to reduce the intake of hydrogenated vegetable oils and refined sugars and starches, along with increasing physical activity. Dosages between 1.3 and 3 grams daily are likely to reduce cholesterol and LDL-cholesterol levels. The higher dosage is linked to greater reductions in cholesterol. Take phytosterols capsules along with food, for best results.

--
Buy Phytosterols at Vitanet ®, LLC


(https://vitanetonline.com:443/forums/Index.cfm?CFApp=1&Message_ID=1828)
---
The Prevention and Treatment or Prostate Cancer



Date: April 10, 2008 01:36 PM
Author:
Darrell Miller (dm@vitanetonline.com)
Subject: The Prevention and Treatment or Prostate Cancer

Last week I shared with you the controversy surrounding the use of PSA screening to determine the status of the prostate. There are many doctors who do not believe that using PSA is accurate enough to rely on for determining whether or not a high PSA indicates prostate cancer. Many men, who have a high PSA, after more detailed examination, did not have cancer and men with a low PSA did have cancer. Some physicians do not believe that the current methods of diagnosing prostate disorders are saving lives. Also, there is a group of physicians nationwide that strongly believe the best treatment is no treatment but rather a "watch and wait" approach. Prostate cancer usually is slow growing and more than 70% of men who develop it are over 65.
The older a man is, the more likely he is to die of some other condition before his prostate cancer becomes a real threat. To reiterate, the American Cancer Society states, "at this time watchful waiting is a reasonable option for some men with slow growing cancers because it is not known whether active treatment such as surgery, radiation therapy or hormone therapy prolongs survival". So what action can be taken? While prostate enlargement (BPH) is not related to prostate cancer, it can elevate PSA scores and can cause symptoms in 50% of men by age 80 and nearly all will show signs of BPH by age 85.
If you have early symptoms of BPH such as frequency of urination, a burning feeling after urination and the caliber of stream that isn't what it used to be, getting up several times through the night and low back pain, taking a good prostate support formula will be your best treatment and prevention. Most men will notice a remarkable improvement within a few weeks. A good prostate support formula will provide relief for 80-90% of all men from these annoying symptoms.
But what about prostate cancer?
The best cure for prostate cancer is prevention. I'll give you a complete supplement program for prevention but first what about PSA testing? "I don't believe in screening for something when it's too late. By the time cancer develops a positive mammography or a true high PSA are likely too late, or if fortunate, that particular cancer will not be a problem. It makes far more sense to prevent the problem in the first place. And there is clear data, prevention is possible". Dr. Robert J. Rowen, MD, Second Opinion, Soundview Communications. My recommendation, based on research of several scientific studies, includes various nutritional supplements and herbal extracts.
Following are several very important studies that all men should be aware of. In 1966 Dr. Larry Clark of the University of Arizona published startling data suggesting that prostate cancer could be reduced by as much as an amazing 60% by supplemental yeast derived selenium, 200 mcg per day. Selenium is a powerful antioxidant and participates in key and crucial detoxification and free radical scavenging enzymes (80-90% of all disease is caused by free radical damage and inflammation).
Selenium is one of a number of antioxidants to prevent this free radical damage; In 1999 a New Zealand study published in the British Journal of Cancer documented a 40% lower incident of prostate cancer in men with the highest levels of omega-3 fatty acids EPA and DHA in their blood. These findings have been confirmed in other omega-3 fatty acid studies. Conversely, another published report documents a high level of omega-6 to omega-3 fatty acids in invasive prostate tissue samples. Taken together with recent reports on high levels of omega-6 fatty acids (soy, sunflower, safflower, peanut, corn and most vegetable oils) linked to breast cancer, a common thread emerges. The American diet is overwhelmed with omega-6 oils.
Excessive use of omega-6 fatty acids are cancer causing and also cause inflammation. Trans fatty acids from hydrogenated oils seriously add to the problem. There are other nutrients that have shown to reduce prostate-cancer risk. Vitamin E and lycopene have also shown to prevent prostate cancer. Lycopene is commonly found in tomatoes, especially cooked tomatoes. If you like spaghetti sauce or salsa, this is a great way to fight prostate cancer. While vitamin E, selenium, lycopene and omega-3 fatty acids are all great prostate supporting nutrients, through research I found a much more powerful combination of food grade molecules that can prevent and treat cancer.
Extensive research in the last few years has revealed that regular consumption of certain fruits and vegetables can reduce the risk of prostate cancer. Fruits and vegetables having the highest degree of prostate cancer protection are the following: grapes (resveratrol), garlic, tomatoes, hot peppers, turmeric (curcumin), ginger, berries, milk thistle, cloves and fennel. These foods are protective because they are extremely active and excellent antioxidants. My favorite is turmeric (curcumin) because not only is it an antioxidant, it is also an anti-inflammatory agent. When it has this dual effect it is many times more potent than other types of food. In the United States there is 30 times more prostate cancers diagnosed than there are in India where turmeric is consumed liberally in most of the Indian dishes. Cancer does not begin shortly before it's diagnosed.
The origin of cancer may be years or decades in the process before it is even diagnosed as such. It is a multi-step process that goes through various phases such as cellular damage and transformation and culminates in the acquisition of invasive potential angiogenic properties and establishment of metastatic lesions. This process, and probably rightly so for all cancers, can be activated by any one of the various environmental carcinogens (cancer causing); all forms of tobacco products, industrial emissions, gasoline vapors, inflammatory agents, food coloring and preservatives, excessive UV rays, alcohol, hair dyes, cleaning products and drugs.
The multi-step process of these cancer causing compounds progress in three stages; tumor initiation, promotion and progression phases. A powerful antioxidant/anti-inflammatory can prevent most if not all of the damaging effects when taken on a daily basis. Several population based studies indicate that people in Southeast Asian countries have a much lower risk of acquiring colon, gastrointestinal, prostate, breast and other cancers when compared to their western counterparts. It is very likely that constituents of their diet such as garlic, ginger, turmeric, onion, tomatoes, cruciferous vegetables, chili's and green tea play an important role in their ability to avoid these cancers.
These foods, or key active extracts from these foods, are known to block the NF-kB activation process. Also, several phytochemicals such as curcumin, resveratrol and green tea catechins have been shown to suppress AP-1. Several chemopreventative phytochemicals including curcumin, resveratrol and green tea have been recently shown to be powerful inhibitors of several growth factor receptors including EGFR. Curcumin also possesses the capacity to inhibit the activation of the EGF-Receptor indicating that it has the potential to break the autocrine loops that are established in several advanced cancers.
Studies also suggest that curcumin, resveratrol and green tea can actually be used as safe, non-toxic treatments in drug resistant cancers. These natural phytochemicals (food grade) can help fight certain cancers thereby requiring a smaller dose of drug chemotherapy. They also can protect the body from the damages of drug chemotherapy and radiation. "This mini review presents evidence that chemopreventative agents, curcumin, green tea and resveratrol, can be used not just to prevent cancer but also to treat cancer. Because of their pharmacological safety, most chemopreventative agents can be used in combination with drug chemotherapeutic agents to enhance the affect at lower doses and thus minimize chemotherapy- induced toxicity. Because cancer is primarily a disease of old age, less toxic therapy is a major priority. This review reveals that molecular targets of chemopreventative agents are similar to those currently being used for the treatment of cancer. Tumor cells use multiple cell survival pathways to prevail and thus agents that can suppress multiple pathways have great potential for the treatment of cancer"1,2. Curcumin, resveratrol and green tea were as effective in preventing and treating certain cancers based on lab and animal studies. There have been approximately 20 human positive studies but much more needs to be done.
From the research that I have done, I am convinced sufficiently enough to take many of these compounds as a preventative of cancer. These compounds are completely safe and non-toxic even in high doses. What does one have to lose? Why not take the positive preventative measure? –Compliments of Terry Naturally
Ref: 1. Role of chemopreventaive agents in cancer therapy. Comprehensive Cancer Center Our Lady of Mercy Medical Center, New York Medical College, Bronx New York
2. Cytokine Research Section, Department of Bioimmuno Therapy, University of Texas, M.D Anderson Cancer Center, Houston Texas
(https://vitanetonline.com:443/forums/Index.cfm?CFApp=1&Message_ID=1748)
---
An Ancient Herb And Its Application In Prostate Health



Date: December 02, 2007 05:55 PM
Author:
Darrell Miller (dm@vitanetonline.com)
Subject: An Ancient Herb And Its Application In Prostate Health

According to the National Cancer Institute (NCI), prostate cancer is the second most common form of cancer as well as the second leading cause of cancer-related deaths among American men. A prostate specific antigen (PSA) test has been shown to detect prostate cancer in its earliest stages. Even though cancer screenings are very important they are just one health concern when it comes to the prostate. As men get older, the prostate may become a source for many other problems that can, but not necessarily always, include cancer. Since the symptoms of some prostate conditions often mimic cancer, many men who learn they have a problem often immediately assume the worst. Therefore, it is important to understand the prostate and how potential changes might affect your health. Additionally, it is good to know what natural supplements you can take to ensure your prostate ages healthfully.
The prostate is a walnut-shaped gland found only in men just below the bladder and around the urethra, which functions as part of the male reproductive system. Throughout life the prostate continues to grow larger, but only after it becomes too large do problems begin to occur. The most common problem for men under fifty is prostatitis (inflamed prostate). This can cause a burning feeling during urination as well as frequent urination. It may be a sign that your body is fighting an infection, which can usually be treated with the use of an antibiotic. Nonbacterial prostatitis, on the other hand, does not respond to antibiotics and requires other forms of treatment. Men over fifty suffer most frequently from prostate enlargement or benign prostatic hyperplasia (BPH). Although older men are more at risk for prostate cancer, BPH is much more common. This issue occurs when the prostate becomes so enlarged that it squeezes the urethra, causing problems in urination, urinary tract infections, and in worse case scenarios kidney damage. However, prostate cancer will affect one out of ever six men over the course of their lifetimes, making it the most serious prostate problem, causing 27,00 deaths this year alone.
Prostate problems such as BPH are usually treated with prescription drugs, which often lead to unpleasant side effects such as mild dizziness, sleep problems, decreased sex drive, runny or stuffy nose, sore throat, and fainting. For those people who don't want to experience these side effects, there is a natural safe alternative available: saw palmetto. Saw palmetto is the best known of prostate-supportive herbs coming from palm tree berries. However, it does not work for all men or those with extreme cases of BPH. The prostate gland also needs zinc, which is hard to find in a typical diet. By adding zinc supplements to your daily regimen, you can easily stabilize hormones and possibly prevent prostate problems.
A great natural solution that comes risk-free and can help with a large range of prostate health issues is epilobium, which contains properties that have supported prostate health for centuries. Epilobium is a small willow herb used in traditional medicine for the treatment of prostate disorders and valued for its antibacterial, anti-inflammatory antimicrobial and antioxidant properties. Because traditional use and modern research have proven that epilobium may help with BPH and prostatitis and has shown promising results for inhibiting cancer cell growth, it's a great choice for prostate health.

--
Fight Prostate Cancer at Vitanet, LLC &reg


(https://vitanetonline.com:443/forums/Index.cfm?CFApp=1&Message_ID=1644)
---
Pumpkin Seed Oil is good for your health



Date: October 14, 2007 05:34 PM
Author:
Darrell Miller (dm@vitanetonline.com)
Subject: Pumpkin Seed Oil is good for your health

Pumpkin seed oil, as the name suggests, is obtained from pumpkin seeds, which can also be eaten roasted in the same way that people eat sunflower seeds. When roasted, they are coated in a sauce such as Worcester sauce and then heated in low oven for a long period of time. The secret of roasting them to maintain their nutritional value is to keep the temperature low and the cooking time high.
The seeds are regarded as a 'superfood' that is rich in vitamins A and E, the essential fatty acids known as Omega 3 and Omega 6, zinc, iron, magnesium and potassium. The seed is known as a pepita in North and South America.
The oil is reddish green and many people find it delicious. It is best when used raw, and can be drunk in the form of smoothies or shakes, or used as a salad dressing. Some also enjoy drinking it raw, and using it as a spread instead of butter or margarine. The benefits it provides to the human body are a healthy brain function, increased energy and it has a special use in maintaining a healthy prostate gland.
The vitamin E content is high, especially gamma-tocopherol, and it has a high antioxidant effect with consequent anti-inflammatory properties. Its effect on arthritis, and inflammatory disease, has been investigated and the inclusion of pumpkin seeds in the diet has been found to reduce the inflammatory symptoms of the condition with a consequent reduction in pain. In fact, in a comparison test with indomethacin, a common arthritis treatment, pumpkin seeds compared very well and in fact had a more positive effect on the damage to the fats in the joint linings than did indomethacin, which tends to increase the concentration of lipid peroxides rather than reduce them.
Its effect on the prostate gland is partially due to its high zinc content that is present in a higher concentration in the prostate than in any other gland in the body, and also to its effect on the hormones that cause the gland to grow and swell to the extent that it constricts or completely blocks the urethra, the tube connecting the bladder to the outside of the body. This is caused by an enzyme that converts testosterone to dihydrotestosterone (DHT). DHT causes the over-proliferation of the prostate cells.
The reason for the effect of pumpkin seed oil on DHT is still under discussion, but some believe that it is connected with the zinc content and others with the high level of delta-7-sterine in the seed. The sterine appears to neutralize the effect of the DHt on the growth of prostate cells.
In addition to prostate enlargement, Osteoporosis is another problem associated with aging in men. It has been estimated that men over 50 have a 12.5% chance of suffering a fracture due to brittle bones, and it is though that this is connected with a deficiency of zinc. In fact a clear correlation has been established between osteoporosis in older men and low levels of zinc and the diet and in the blood. Pumpkins seeds, as already mentioned, are rich in zinc, and the benefits of their use as a supplement to avoid an enlarged prostate is reinforced by their effect in protecting against osteoporosis.
Pumpkin seeds contain a high concentration of the antioxidants lutein and zeaxanthin. These are specifically useful in protecting the cardiovascular system and prevent atherosclerosis. They also contain plant sterols known as phytosterols that are believed to help reduce the blood concentration of cholesterol. This types of sterols are the basis of the 'cholesterol busting' drinks that are sold in supermarkets. They also help to strengthen the immune system and are believe to help reduce the risk of contracting some types of cancer.
Pumpkin seed oil is a rich source of alpha-linolenic acid, an important unsaturated fatty acid that some studies have indicated can be used to prevent metastaes (the spread of the disease) development in patients with breast cancer. The most prized type of oil is that from Syrian oil, from the province of Steiermark in Austria. Such pumpkins are also grown in parts of North America, and the best oil is said to come from the first pressing, the so-called 'virgin' oil. If used in cooking, the temperature must be kept low, since many of the nutrients are destroyed much over 100 Celsius.
A little known use for pumpkin seed oil is in eradicating intestinal parasites. Many people are embarrassed at requesting professional help for worms, and pumpkin seeds are the ideal home remedy. The act almost immediately, and two or three hours after taking them, or the oil, then you should take a laxative. You should the parasites being removed with the bowel motions.
The worms are not actually killed, but are paralyzed, and cannot prevent themselves being removed with the bowel movement. If a laxative is not taken, however, they will recover and there will be no effect. As with any remedy for a health condition, therefore, it is necessary to understand how the seeds or oil work to help to remove the horrible parasites from your body. They are very common, and any self-help or natural remedy that actually works will undoubtedly be very popular, but if it is not understood that these creatures must be expelled from your body while paralyzed, then pumpkin seeds or oil will not work.
Those that failed to understand the process would then complain that the treatment does not work. In fact, it does work, and if the worms are expelled when they are unable to remain in your intestines then they will be removed. You must "read the instructions on the bottle" for the contents to work.
Pumpkin seed oil is a very potent mixture of chemicals that can cure or control a large number of conditions, and it is essential that you understand why you are using them. They can be used as a supplement to your diet, though it is easy to wonder why you should take this antioxidant rather than another.
Find out what pumpkin seed oil can do for you, and if it applies to you then use it. There are stronger antioxidants, and better foods to take in an attempt to protect from certain conditions. However, there are certain circumstances when pumpkin seeds will do the job better than most other supplements, and if you can fit them into your regular diet then they will not only do you 'no harm', as they say, but will do you a great deal of good. Look for organic pumpkin seeds or pumpkin seed oil at your local health food store.


--
Buy Pumpkin seeds and oil at Vitanet, LLC &reg


(https://vitanetonline.com:443/forums/Index.cfm?CFApp=1&Message_ID=1593)
---
Supplements to Fight Prostate Cancer



Date: July 29, 2007 11:41 AM
Author:
Darrell Miller (dm@vitanetonline.com)
Subject: Supplements to Fight Prostate Cancer

Prostate Cancer and Nutritional Supplements
Years of research have discovered that the foods a man chooses to eat (or doesn't eat) can have a profound impact on the health of his prostate gland. Because of this close nutritional link, prostate cancer may be the most preventable type of cancer (after smoking-related lung cancers).
Recently, there has been an incredible amount of research and investigation of prostate cancer. Many of these studies have explored the use of certain nutrients to prevent and actually treat prostate cancer. These nutrients, calcium D-glucarate selenium, broccoli, green tea, maitake, and lycopene are powerful prostate cancer fighters. All are available as nutritional supplements that men can take every day as an important part of a healthy diet.
In this issue of Ask the Doctor, we will discuss prostate cancer and how men can actually prevent it with the use of these six nutrients. Plus, if men already have prostate cancer, these nutrients can be an important part of their treatment regimen in fighting their disease.
Q. What does the prostate gland do?
A. The prostate is a gland in a man's reproductive system. It makes and stores seminal fluid, the milky fluid that nourishes sperm. This fluid is released to form part of the semen. The prostate is about the size of a walnut and it is located below the bladder and in front of the rectum. The prostate actually wraps around the upper part of the urethra, the tube that empties urine from the bladder through the penis.
Q. What are the symptoms of prostate cancer?
A. Early prostate cancer often does not cause any symptoms. However, many symptoms of prostate cancer are also symptoms of other problems with the prostate, such as an infection or benign prostatic hyperplasia, a prostate enlargement associated with age-related changes.
A man who has any of these symptoms should see his health care practitioner for evaluation:
-A need to urinate frequently, especially at night
-Difficulty starting urination or holding back urine
-Inability to urinate
-Weak or interrupted flow of urine
-Painful or burning urination
-Difficulty in having an erection
-Painful ejaculation
-Blood in urine or semen
-Frequent pain or stiffness in the lower back, hips, or upper thighs.
Q. Are certain men more prone to get prostate cancer?
A. Age is the biggest risk factor: most prostate cancers occur in men over 65 years of age. A man's risk for developing prostate cancer is higher if his father or brother has had the disease. African-Americans are at higher risk for the disease. Mechanics, farmers, sheet metal workers, and workers exposed to cadmium have also had high rates of prostate cancer.
Q. How is prostate cancer diagnosed?
A. A man who has any of these risk factors may want to ask his health care professional whether to begin screening for prostate cancer (even though he does not have any symptoms), what tests to have, and how often to have them.
The usual prostate tests include: Digital rectal exam: the doctor inserts a lubricated, gloved finger into the rectum and feels the prostate through the rectal wall to check for hard or lumpy areas.
Blood test for prostate-specific antigen (PSA): a lab measures the levels of PSA in a blood sample. The level of PSA may rise in men who have prostate cancer, benign prostatic hyperplasia (a non-cancerous enlargement of the prostate gland), or an infection in the prostate.
These tests will only determine if there is a problem with a man's prostate gland. They cannot determine if the problem is cancer. Only a biopsy of a sample of prostate tissue can reveal the presence of actual prostate cancer.
Q. What nutrients help prevent or treat prostate cancer?
A. The prostate health nutrients, calcium D-glucarate, selenium, broccoli, green tea, maitake, and lycopene, each work in unique ways. Some help men's bodies' work more effectively some keep cancer cells from growing, while others actually kill prostate cancer cells. Let's discuss each nutrient and how it works.
Calcium D-Glucarate
It is a troubling fact of modern life that we are continuously exposed to cancer-causing chemicals and toxins. These toxins come in part from contaminants in the food we eat and pollutants in the air we breathe. There are also "natural" toxins that are produced in our bodies. Excess hormones, such as estrogen and testosterone, can cause cancer when they are no longer needed. Cancer causing chemicals not only initiate cancer, but exposure to them can also cause existing cancers to grow bigger, stronger, and more deadly.
Our bodies do a fairly good job of eliminating some of these toxins before they can cause us harm. In the liver, the toxin is bound or attached to a chemical called glucuronic acid. The bound toxin is then excreted in bile and eventually eliminated as a waste product in the stool. However, yet another chemical, an enzyme called glucoronidase, can break this bond between the toxin and glucuronic acid. When this happens, the hormone or toxin is released back into our bodies, capable of causing us harm once more. The longer the toxins and excess hormones are in our bodies, the greater the chances they can make us seriously sick. Scientists have discovered that increased glucuronidase activity in the body is strongly associated with prostate cancer.
Fortunately, scientists have also discovered that a natural substance found in foods, calcium D-glucarate, can greatly reduce the activity of glucuronidase. Calcium D-glucarate helps our bodies keep the harmful toxins and chemicals bound to glucuronic acid. While CDG is found in fruits and vegetables, the amounts may not be sufficient to maintain effective levels to stop beta-glucuronidase. CDG has been shown in many experimental studies to significantly stop prostate cancer growth. Studies have shown that by taking calcium D-glucarate, our bodies and get rid of the toxic chemicals and excess hormones that might stimulate cancer formation.
Selenium
Selenium is an essential trace mineral fund in the soil. Both plant foods like oatmeal and meats that we eat, such as chicken and beef, contain selenium. How much selenium, however, is difficult to determine. This is because the amount of selenium in soil, which varies by region, determines the amount of selenium in the plant foods that are grown in that soil. Animals, too, will have varying levels of selenium in their muscle, depending on the amount of selenium in their feed. The actual selenium level in the grasses and grains that make up animal feed reflect the amount of the selenium in the soil where they grew.
A major antioxidant, selenium slows down aging, keeps our skin supple, and helps prevent dandruff. Selenium also keeps our blood vessels healthy and protects us from heart disease. However, some of selenium's most powerful effects are on the prostate gland.
In a recent study, researchers recruited 974 men to take part in a large clinical trial to determine if selenium could prevent cancer. Half of the men were given selenium supplements and half were given a placebo. Researchers, who did know which group got the placebo, watched and recorded the men's progress. The researchers were amazed to learn that selenium cut the rate of prostate cancer by 63%!
The results of this study were so impressive that it has led to many other studies of selenium and prostate cancer. In fact, researchers at the Arizona Cancer Center and the Arizona College of Public Health in Tucson are currently studying the effect of selenium on prostate cancer in four ongoing clinical trials.
Broccoli
Scientists have observed over for a long period of time, that men who eat lots of broccoli have a lower risk of getting prostate cancer. It seems that sulforaphane, a compound abundant in broccoli, is the secret ingredient responsible for this connection. Sulforaphane increases certain enzymes in the body, called phase 2 enzymes, which deactivate cancer-causing chemicals. In lab experiments, prostate cancer cells that were exposed to sulforaphane, the compound inhibited the growth of the cancer cells up to 80 percent.
Green Tea
There is a potent plant substance in green tea that is a very effective killer of prostate cancer cells. A recent study tested four common components of green tea and determined that one of these compounds, epigallocatechin gallate or EGCG, has a special affinity for prostate cancer cells. Scientists discovered that EGCG can stop the growth of prostate cancer dead in its tracks. The chemical structure of EGCG is very similar to substances in red wine and cruciferous vegetables, known cancer killers.
Maitake mushroom
For many years, maitake mushrooms have been linked to good health in those who eat them. Called "dancing mushrooms" (possibly due to their wavy, rippling appearance or possibly due to the little dance of joy mushroom hunters perform when they find them in the woods), maitakes contain an important compound called D-fraction.
A recent study at New York Medical College showed that maitake D-fraction destroyed 95% of human prostate cancer cells in lab experiments.
Lycopene
Some of the most exciting nutritional news in relation to prostate health involves lycopene. This carotenoid is found primarily in tomatoes, and men who eat lots of cooked tomatoes have very low rates of prostate cancer. Because promising preliminary reports demonstrate that lycopene can actually kill prostate cancer cells, there has been an explosion of lycopene and prostate cancer studies.
In one of these studies, 32 prostate cancer patients ate a pasta meal covered with three-fourths cup of tomato sauce every day for three weeks. Results showed their PSA levels dropped two points. Even signs of DNA damage dropped sharply. The ability of lycopene to drop these levels in just three weeks has impressed researchers and scientists worldwide.
Q. Do I have to take each nutrient separately?
A. While you can purchase each one of these nutrients and take them separately, all of these nutrients are available in prostate health formulas. Make sure the formula you buy contains calcium d-glucarate, lycopene, and selenium, broccoli standardized to contain a minimum of 125 mcg sulforaphane, green tea, and maitake mushroom extract. Standardized ingredients provide consistently effective nutrients.
Q. What else can men do to prevent prostate cancer?
A. Adopting a healthy diet, including eating 5 to 9 servings of fruits and vegetables every day, eating several servings of whole grain cereals and bread, and reducing red meat consumption to 2 or 3 servings per week has been shown to reduce the risk of all kinds of cancer. In addition, the recent lycopene studies suggest that a diet that regularly includes tomato-based foods may help protect men from prostate cancer.
Men 50 years and older should have a digital rectal exam (DRE) and PSA test each year. African-Americans and those at higher risk should begin at age 40. Talk with your health care professional to determine how frequently the test should be done.
Conclusion
This year doctors expect to find 180,000 new cases of prostate cancer is the United States and 37,000 men will die of it. Prostate cancer is the second leading cause of cancer death in men. But there is hope.
More cancers are caught early and new treatments might help make it possible for men to live long and healthy lives following their diagnosis. By taking a few simple steps, men diagnosed with prostate cancer can take charge of their lives and overcome much of the fear and anxiety that accompany a cancer diagnosis.


--
Buy Prostate Cleanses at Vitanet LLC


(https://vitanetonline.com:443/forums/Index.cfm?CFApp=1&Message_ID=1588)
---
Growing Older, Feeling Better



Date: March 28, 2007 02:15 PM
Author:
Darrell Miller (dm@vitanetonline.com)
Subject: Growing Older, Feeling Better

Growing Older, Feeling Better
Not long ago, when a man turned sixty-five, he became officially old – the best years of his life far behind him. The milestone meant his working days were done and if he was lucky, he might get four or five years to spend as he wished before illness and infirmity set in. It was simply expected and accepted that the older a man got, the sicker he got.
Well, not anymore. Today, a man age 65 is just as likely to be found hiking in the hills, running in a marathon, or even dancing in the streets than rocking in that proverbial front porch rocker. Because it's becoming more and more evident that the older a man gets, the healthier that man has been.
Eating healthy, exercising, and kicking harmful habits (like smoking) can add years to a man's life. Aging research is proving over and over again, that we can prevent and delay heart disease, cancer, diabetes, and Alzheimer's disease – the major causes of disability and death in men over 50.
Now, it's very true that good clean living from early on is preferable to sixty five years of bad habits and five years of good. But it's also true that it's never too late for men to make changes and vow to take better care of themselves. And one of the easiest and most effective ways men can improve their health is the addition of high quality nutritional supplements.
In this issue of Ask the Doctor, we'll talk about specific dietary supplements that have been scientifically shown to improve the health of men over fifty, prevent the diseases that often strike at this crucial time in men's lives, and actually slow the aging process.
Q. I just turned 50 and I'd like to begin taking nutritional supplements, but they seem so confusing. Where should I begin?
A. Many men feel the same way. There are literally hundreds and hundreds of nutritional supplements on health food store shelves. Figuring out which supplements provide the best health benefits for a 50+ man can be overwhelming.
The best foundation supplement is a high quality multivitamin. Research is repeatedly finding that even very healthy men who take daily multivitamins can significantly improve their health. In fact, an article published in the Journal of the American Medical Association (JAMA) recommends that all adult Americans take a vitamin supplement. Look for solid doses of vitamin supplement. Look for sol doses of vitamins and especially minerals. Multivitamins designed to be taken once a day are often woefully deficient in calcium, magnesium, and potassium. The only mineral a man should avoid is supplemental iron. Iron should only be in formulas for women prior to menopause. Men over 50 get all the iron they need from food and too much iron can cause health problems.
Look for men's multivitamins that contain lycopene in the formula. Lycopene is the pigment that makes tomatoes red. The redder the tomato, the more lycopene is present. Numerous studies have shown that when men have high lycopene levels in their blood, they have a much lower risk of heart disease, age-related macular degeneration (a leading cause of vision loss) and prostate cancer.
Other important considerations are antioxidant blends, especially fruit- and tea-derived extracts; ginseng for energy and stamina; and digestive enzymes to aid in absorption and compensate for age-related decreased enzyme levels.
In fact, years of research has shown the foods a man chooses to eat (or not to eat) can have a profound impact on the health of his prostate gland. Because of this close nutritional link, prostate cancer may be the most preventable type of non-smoking related cancers.
Q. Aside from taking a quality multivitamin for general health, what nutritional supplements prevent and treat prostate cancer?
A. Six vital and all-natural nutrients can prevent prostate cancer from developing and even help fight the disease.
Calcium D-Glucarate
When men are exposed to excess levels of hormones, their risk of prostate cancer increases. A natural substance found in fruits and vegetables called calcium D-glucarate (or CDG), helps men's built-in detoxification systems get rid of these harmful excess hormones.
Selenium
This antioxidant has powerful effects on the prostate gland. In a recent study, researchers recruited 974 men to take part in a large clinical trial to determine if selenium could prevent cancer. The researchers found that selenium cut the rate of prostate cancer by 63%!
Green Tea
Green tea is the most widely consumed liquid in the world, after water. Men in China and Japan have been drinking it for centuries. They also have very low rates of prostate cancer. Research has discovered that potent plant substance in green tea called epigallocatechin gallate, or EGCG, can stop the growth of prostate cancer cells dead in their tracks.
Maitake Mushroom
For many years, maitake mushrooms, or dancing mushrooms, have been linked to good health in those who eat them. That's because maitakes contain an important compound called D-fraction. A recent study showed that maitake D-fraction destroyed 95% of human prostate cancer cells in lab experiments.
Lycopene
Promising preliminary reports demonstrate that lycopene can actually kill prostate cancer cells, so there has been an explosion of lycopene and prostate cancer research.
Q. What exactly happens to men's hormones as they get older?
A. Just as women experience significant hormonal changes as they age, so do men. In fact, the term andropause has been used to describe men's mid-life changes. Similar to menopause in women (where the decline of estrogen causes a myriad of symptoms), andropause in men signals the slow decline of testosterone, the chief sex hormone in men. While estrogen levels decline faster and more abruptly in women than testosterone levels do in men, testosterone decline can cause a number of unpleasant symptoms. These include abdominal weight gain, hair loss, reduced energy and sex drive, heart disease, and prostate enlargement. Whether a man labels these age-related changes as andropause or just the consequences of aging, most men will unfortunately experience some or all of them as their birthdays mount.
Q. So, is there a supplement that can give me the hormone level of a 20 year old?
A. Sadly, no, at least not yet! But there is a nutrient that can help the testosterone in a man over fifty "behave" more like a younger man's testosterone.
A study that took place at the Fred Hutchinson Center in Seattle found that men who ate three servings of cruciferous vegetables – broccoli, cauliflower, or Brussels sprouts – every day had a 48 percent lower risk of prostate cancer. It seems a cruciferous plant chemical called diindolylmethane (DIM) that's formed when broccoli is eaten, is the substance responsible for this impressive prostate cancer prevention. Since not many men could be persuaded to ea t broccoli for breast, lunch, and dinner every day researchers tried to extract DIM from these vegetables and make into a nutritional supplement. After many years of trying, scientists finally discovered a stable, all natural, and absorbable from of DIM.
The secret of DIM's prostate cancer prevention is its ability to metabolize estrogen. While estrogen is generally thought of as a "female" hormone, a precise ratio of testosterone-to-estrogen is needed to maintain a man's healthy sexual response, effective sexual function (erection of the penis and intercourse), strong bones and muscles, viable sperm, and a well-functioning prostate gland. As men enter their fifties, this ratio begins to change.
When men take DIM, however, their estrogen metabolism improves, testosterone metabolism accelerates, and the unwanted conversion of testosterone into estrogen is eliminated. This results in higher testosterone levels, similar to those seen in young men. As a result, DIM may speed weight loss, reduce prostate gland enlargement (benign prostatic hyperplasia or BPH), and help men over 50 feel stronger and leaner.
Some supplements on the market today contain indole-3-carbinol (I3C), a precursor to DIM. However, I3C is unstable and requires activation in the stomach to be converted into DIM. This means I3C must be taken at a much higher amount and can undergo unpredictable and undesirable chemical reactions in your stomach and colon. DIM is by far the preferred supplement.
Q. What is saw palmetto? Does it reduce symptoms of Benign Prostate Hyperplasia (BPH)?
A. Yes it does and very effectively too. Saw palmetto is a small palm tree native to Florida and North Carolina. The tree's dark red berries contain many beneficial compounds. Nutritional supplements that contain saw palmetto are highly effective in the treatment of BPH.
The prostate gland is about the size of a walnut and is located below the bladder and in front of the rectum. It wraps around the upper part of the urethra and its primary job is the production and storage of semen, the milky fluid that nourishes sperm. BPH is one of the most common health conditions in older men. Half of all men aged 40-60 and more than 90 percent in men over 80 have BPH. BPH causes the prostate gland to enlarge, putting pressure on the urethra.
Men have trouble starting or maintaining a stream of urine, find they can't completely empty their bladders, and have to urinate frequently, even during the night. They may also have episodes of uncontrollable dribbling or complete loss of urine. BPH is caused by the conversion of estrogen to a very potent form of testosterone called, dihydrotestosterone (or DHT). When prostate cells are exposed to DHT, they multiply in number and get much larger.
BPH rarely improves. It most often remains the same for years or gets gradually worse. The need to continually urinate, interrupted sleep, dribbling, and loss of urine can significantly interfere with a man's quality of life. Prescription medications that have been developed to treat BPH are only partially effective. And surgical removal of the prostate gland may result in even more persistent urinary incontinence and the inability to achieve an erection (ED).
However, saw palmetto berry extract relieves the symptoms of BPH by inhibiting the production of DHT. And, in study after study after study, saw palmetto caused none of the side effects that happen with prostate surgery or medications.
Q. There seem to be plenty of ads for supplements that claim they make men into Sexual Superheroes. Is there an "honest" nutritional supplement to help me sexually?
A. That's a very good observation. And yes, there are honest nutritional supplements for men's sexual health.
Sexual intimacy is an important, complex, and lifelong need. It makes us feel better physically and mentally and adds to our sense of security, belonging, and self-esteem. But just like other changes that happen to men as they get older, men's sexual response most often changes, too. Declining testosterone levels, changes in blood flow to the penis, certain medications that older men are prescribed, and the presence of diabetes or heart disease can all affect men's ability to engage in sexual activity.
When men have a chronic inability in obtaining and/or maintaining an erection, it's called erectile dysfunction (ED). While ED is not an inevitable part of getting older, it does occur more frequently as men age. About 5% of 40-year-old men have ED, but more than 23% of 65-year-old men have difficulty maintaining erections.
The development of prescription medication Viagra (sildenafil citrate) has revolutionized ED treatment. When a man is sexually stimulated, Viagra helps the penis fill with enough blood to cause an erection.
Like all medicines, Viagra can cause some side effects, including headache, flushing of the face, and upset stomach. But because Viagra is a prescription medication, it requires a visit to a licensed healthcare practitioner. For many men, telling anyone (even a professional) that they are having trouble getting or keeping an erection is simply too embarrassing. Viagra is also fairly expensive and many older men do not have prescription drug health insurance.
These reasons may explain that while an estimated 30 million men in the United States – 10% of the male population – experience chronic ED, as few as 5% of men with chronic ED seek treatment.
Not every man can take Viagra, either. Men who use nitrate drugs, often used to control chest pain (also known as angina), must not take Viagra. This combination can cause their blood pressure to drop to an unsafe or life-threatening level. Men with serious liver and kidney problems who take Viagra must be monitored closely for possible serious side effects.
The good news is there is a nutritional supplement that's formulated with vitamins, herbs, and glandular products that targets male sexual organs. The formula contains vitamin E, liver fractions, wheat germ, beta-sitosterol, and herbal extracts of muira puama, Mexican damiana, saw palmetto, cola nut, ginseng, and ginkgo biloba.
Vitamin E is a powerful antioxidant and men's testicles, adrenal glands, and pituitary glands need high levels of this fat-soluble vitamin for proper functioning. Extracts of Muira puama, Mexican damiana, and cola nut have been studied for their beneficial effects on male hormones.
Study of ginkgo in sexual response came about when a patient in a nursing home who was taking the herb for memory enhancement noted that his erections were improved. Since then, study of ginkgo has shown it helps blood flow to the penis. Sexual response research in one ginkgo study showed that 76% of men taking ginkgo experienced improved sexual desire, erections, and orgasms.
While other nutritional supplements sold to improve sexual stamina often make outrageous claims, reputable manufacturers rely on science and results to sell their products.
An important note
Most often sexual problems are simply part of the aging process. They can also be signs of serious health problems. If the use of nutritional supplements for two months does not improve your erections, you do need to see your healthcare practitioner. Almost all practitioners understand how difficult this problem is for men to discuss and are experienced in getting the information as quickly and as painlessly as possible.
Conclusion
No man has the power to stop the passage of time. But every man has the power to make aging more healthy and less harmful. Research conducted on men who live to be 100 and beyond, has determined that those who reach extreme old age do so by avoiding ill health, rather than by enduring it. As I like to remind my patients, "Age is not determined by years, but by function." And it's never too late for men to detour around the major illnesses of getting older. With good nutrition, healthy habits, and high quality nutritional supplements, the best years of a man's life can absolutely and positively be those he spends in his 70s, 80s and even his 90s.


--
Let Vitanet Help You Grow Older Gracefully!


(https://vitanetonline.com:443/forums/Index.cfm?CFApp=1&Message_ID=1502)
---
A Testosterone Breakthrough to Restore Health and Youth



Date: May 29, 2006 07:17 PM
Author:
Darrell Miller (dm@vitanetonline.com)
Subject: A Testosterone Breakthrough to Restore Health and Youth

There is a powerful new performance-enhancing ingredient clinically proven in humans. Its called LJ100 Tongkat Ali. Four years ago no one in the United States had heard of Tongkat Ali. Today the herb is becoming increasingly well-known as an athletic performance enhancer, overall youth-promoting agent, and libido builder.
Tongkat Ali is the popular folk name for Eurycoma Longifolia, a medium sized, slender rain forest tree. The name Tongkat Ali means Ali's walking stick and the plant is native to Malaysia, lower burma, Thailand and Indonesia. Tongkat Ali enjoys a history of use that dates back to the 1700's, and today there is a growing body of serious science that corroborates its traditional uses, specifically for the patented and proprietary brand LJ100 Tongkat Ali standardized extract containing 28% bioactive glycopeptides.
LJ100 Tongkat Ali
LJ100 is a proprietary, patented ingredient, and has become recognized as the premier brand of Eurycoma Longifolia for supplements that build and tone muscles, boost energy levels, decrease body fat, slow the aging process, and increase libido for health-conscious consumers. LJ100 has undergone an exclusive, patented extraction process to capture the most potent, biologically active compounds. SourceOne Global Partners, headquarters in Chicago, holds the exclusive distribution rights to market and sell LJ100 Tongkat Ali in dietary supplements.
ATP and Lean Muscle
In studies, LJ100 Tongkat Ali extract greatly increases ATP production. ATP, or adenosine triphosphate, is the basic unit of energy in the body, responsible for keeping us alive and going. By increasing ATP, overall energy and vitality are increased. Most people seek more energy and LJ100 Tongkat Ali provides it, without hyper stimulation, jittery nerves or insomnia. Promoting human energy production is a valuable health benefit by itself to make LJ100 Tongkat Ali an enduring botanical superstar. People want energy more than just about any other functional attribute.
Endocrinologists have known for a long time that testosterone increases the body's ratio of lean muscle mass to fat. In both animals and humans, LJ100 Tongkat Ali increases muscle mass. In a study of men, half the subjects ingested LJ100 and half did not. In an eight-week physical training program the men who consumed LJ100 experienced greater gains in muscle mass and strength than those that did not. This demonstrates the powerful anabolic properties of Tongkat Ali. Instead of turning to the use of dangerous and potentially lethal steroids, it is recommended that more athletes opt for Tongkat Ali. In Malaysia, many professional field hockey players use LJ100 Tongkat Ali as an androgen and swear to its performance-enhancing effects. According to Chris Kilham, ethno botanist, author and lecturer, in a recent article in Physical Magazine,. "LJ100 Tongkat Ali has potential to revolutionize the sport nutrition category."
Maintaining Normal cortisol / Testosterone Ratios
LJ100 is clinically proven to enhance weight loss and maintain high energy levels by maintaining normal levels of cortisol and testosterone during weight loss. More particularly, LJ100 studies have shown it to help maintain normal (low) cortisol and normal (high) testosterone levels during the stress of weight loss. This hormonal control provides energy to a person in a weight loss phase while simultaneously helping them lose weight. As a result, effective doses of LJ100 help prevent the body from seeking to gain weight by storing fat and increasing appetite. LJ100 can help stop the "yo-yo" diet effect where a dieter's initial weight loss of a few pounds sends the body into catabolic state, leading to binge eating and fat storage.
LJ100's Testosterone Breakthrough
LJ100 Tongkat Ali root contains numerous beneficial compounds, including potent protective antioxidants which inhibit cellular aging. What excites many people about LJ100 Tongkat Ali is that the root significantly boosts libido in men and women by increasing testosterone. Agents identified as glycoproteins are now proven to be the libido boosting ingredients in the plant.
Increasing testosterone is the key factor is the key factor in increasing libido. Testosterone is the most important of the male sex hormones, known as androgens, produced in the gonads. Testosterone plays a key role in the development and maturity of male sex organs. The hormone promotes secondary sex characteristics, including appearance of facial hair, enlargement of the larynx (producing a deeper voice), sexual desire and sexual behavior. Testosterone also stimulates metabolism, promotes lipolysis (Burning of fat), increases the formation of red blood cells and accelerates muscle growth.
Testosterone doesn't stay with us from age 30 or so, blood levels of this hormone decline at a rate of about 2 percent per year. By age 50, the level is around 55 percent. As testosterone decreases, muscle tone, energy and sex drive all begin to decline. But testosterone is not just for men. The same decline in testosterone occurs in women, though the amounts involved are lower. In both sexes, sex drive, function, fat metabolism and energy decline into middle age.
One of the questions that many health researchers have pondered is what if you could boost your testosterone levels to more youthful levels? With LJ100 Tongkat Ali extract you can. And that makes LJ100 are true fountain of youth.
LJ100 Tongkat Ali "is the Greatest"
Don't be fooled by wannabes. Only LJ100 delivers efficacy, standardization and supporting scientific research. When compared against lesser quality products, research showed LJ100 to increase serum testosterone levels 100% after two weeks, while some other products showed only an 8% improvement in serum testosterone level. Ali is the greatest only if it is LJ100 TongKat Ali.
Dr. Zheng-Xian Liu, PhD, has more than 18 years of experience in the Nutraceutical business and more than 34 years of experience in R & D. he received a doctorate of biochemistry and nutrition at Virginia Polytechnic Institute and State University. He was an NIH post-doctorate research fellow at Duke University Medical Center, specializing in free radical biochemistry, and a Pratt research fellow in nutrition. He also served as a member of the editorial board of journal of Advancement in Medicine and has published more than 60 papers in peer-reviewed scientific journals.


--
Buy TongKat Ali (LJ100) at Vitanet


(https://vitanetonline.com:443/forums/Index.cfm?CFApp=1&Message_ID=1287)
---
Prostate – Frequently Asked Questions…



Date: October 25, 2005 09:57 AM
Author:
Darrell Miller (dm@vitanetonline.com)
Subject: Prostate – Frequently Asked Questions…

Prostate – Frequently Asked Questions…
What's a PSA test?
PSA stands for Prostate-Specific Antigen, a protein made by the prostate gland. It's a simple blood sample that measures the level of the protein. In general, a PSA under 4 ng/ml (Nanograms per milliliter) is considered low, 4 to 10 is moderately elevated, and over 10 is considered high. Keep in mind, though, that prostate cancer isn't the only thing or even the most likely thing that can cause PSA levels to rise. An enlarged prostate can also boost scores. Its important to have a digital rectal exam along with the PSA.
What's a digital rectal exam like?
According to Tom Sansone, M.D. urologist at Bryn Mawr Hospital, says, "For a really vigorous exam, go to a urologist. Family practitioners tend to be more gentle and superficial." An urologist will manipulate the gland for a full minute, exerting pressure in order to feel for nodules, areas of hardness, changes of consistency and symmetry. A normal prostate should have two symmetrical lobes and the consistency of a rubber ball. If it's so hard that the doctor can't indent it with this thumb, then he knows there's a problem.
Can I still have sex with an enlarged prostate?
Yes, in fact, the more sex the better! Regular sex, or at least ejaculation, is beneficial since it gets the juices flowing and clears our the ducts.
If I have an enlarged prostate will I develop prostate cancer?
Not necessarily. According to Ronald L. Hoffman, M.D., medical director of the hoffman center in NYC and host of the "Health Talk", a syndicated radio program, "It is very common to have prostate enlargement without cancer. In fact, prostate enlargement is virtually universal among north American men, while prostate cancer is not. Nevertheless, its estimated that the vast majority of men may have 'microfoci' of cancer: tiny clusters of cancer cells that are normally of very little consequence because they are slow growing. But some of them can develop down the line." (Conscious Choice, June 1999)


--
Vitanet &reg


(https://vitanetonline.com:443/forums/Index.cfm?CFApp=1&Message_ID=875)
---
Curcumin - Turmeric Extract



Date: August 19, 2005 12:47 PM
Author:
Darrell Miller (dm@vitanetonline.com)
Subject: Curcumin - Turmeric Extract

Turmeric- History and Traditional Usage
Native to Southeast Asia, Curcuma longa is a tall
tropical shrub with large oblong leaves and pale yellow flowers.
The genus "Curcuma" belongs to the Zingiberaceae family, which
includes ginger.1 The plant possesses a large root structure
with fleshy, bulbous underground parts called "rhizomes." These
rhizomes, known as turmeric root, are harvested at maturity,
dried and cured for commercial use. Chemical analysis shows that
dried turmeric contains essential and volatile oils, with a
curcuminoid content of 2.5 to 5.0 %.2
In addition to its
popularity as a spice, turmeric is used as a dye for cloth and
coloring agent in foods and cosmetics, thanks to its rich yellow
color. Turmeric also serves as a preservative, probably owing to
the antioxidant and antimicrobial properties of curcumin.
Extracts of Curcuma longa have demonstrated in vitro
antibacterial and anti-fungal effects.3
Turmeric is named in
ancient Ayurvedic and Chinese herbal texts as a traditional folk
remedy. Historically, turmeric was used externally for wounds,
and sprains, and internally for digestive complaints,
rheumatism, liver disorders, coughs and colds.4
Benefits
Protects cells and tissues by fighting free radicals.*

Supports joint function*
The numerous beneficial
effects attributed to turmeric stem in large measure from the
antioxidant properties of curcumin. Antioxidants neutralize free
radicals, which are highly unstable molecules that can damage
cellular structures through abnormal oxidative reactions.
Curcumin is a potent "scavenger" of the superoxide radical, a
free radical that initiates potentially harmful oxidative
processes such as lipid peroxidation.5 Through this activity,
curcumin has been shown to protect skin cells from the injurious
effect of nitroblue tetrazolium, a toxin that generates
superoxide radicals. Curcumin also increases survival of cells
exposed in vitro to the enzyme hypoxanthine/xanthine oxidase,
which stimulates superoxide and hydrogen peroxide production.
Curcumin itself is not toxic to cells, even at high
concentrations. Pure curcumin was shown to be less protective
than a mixture of curcuminoids, indicating a possible synergism
among curcuminoids.6 Because free radicals are involved in aging
and exert harmful effects on skin, these results suggest
curcumin may help slow skin aging.
Curcumin demonstrates
several other in vitro effects linked to free radical
scavenging. Curcumin scavenges nitric oxide, a compound
associated with the body's inflammatory response.7 Pure curcumin
and turmeric extracts protect red blood cells from lipid
peroxidation induced by hydrogen peroxide.8 Curcumin has been
shown to protect DNA from oxidative damage, inhibit binding of
toxic metabolites to DNA, and reduce DNA mutations in the Ames'
test.9 Although additional studies suggest an anticarcinogenic
effect of curcumin, through protection of DNA,10 one in vitro
study found that curcumin induced DNA damage in human gastric
mucosal cells.11 It is speculated that curcumin may act as a
pro-oxidant in the presence of transition metal ions such as
copper and iron. (This is true for other antioxidants, including
vitamin C.) Curcumin also demonstrates in vitro inhibition of
COX-I and COX-II enzymes, which are involved in the inflammatory
reaction.12 Together these results strongly suggest that
curcumin is a potent bioprotectant with a potentially wide range
of therapeutic applications.
Animal studies- In vivo protective effects
Through its free radical scavenging
properties, curcumin has shown bioprotective effects in animals.
In one study, rats were treated with isoproterenol, a chemical
that causes cardiac hypertrophy (enlargement of the heart) due
to abnormal collagen metabolism. Co-treatment with curcumin
reversed the degradation of collagen and cardiac hypertrophy
induced by isoproterenol.13 Curcumin protects mice from
detrimental effects of radiation, by stabilizing the glyoxalase
system, a biological system that regulates cell division.14
Curcumin protects livers of rats from the damaging effects of
carbon tetrachloride (CCl4), a potent hepatoxin that injures the
liver via its free radical metabolite, CCl3.15,16 Curcumin
protected rats from alcohol-induced brain damage, in a study in
which oral administration of curcumin reversed lipid
peroxidation, reduced levels of free-radical metabolites and
increased levels of glutathione, a major physiologic
antioxidant.17 Curcuma longa extracts have shown
anti-inflammatory effects in rats.18
Human Trials
Curcumin exhibits free-radical scavenging ability when
administered to humans. In an open trial (uncontrolled), 18
healthy individuals ranging in age from 27 to 67 years consumed
a Curcuma longa extract, at a dose supplying 20 mg curcuminoids,
for 45 days. Before and after blood tests showed a statistically
significant decrease in lipid peroxides.19 Preliminary trials
have tested the anti-inflammatory action of curcumin, with
results that verify the traditional use of turmeric as an
anti-rheumatic herb. In a short-term double-blind, cross-over,
comparative study, 18 people received curcumin (1200 mg daily)
or phenylbutazone for two week periods. Both curcumin and
phenylbutazone produced measurable improvements in joint
flexibility and walking time. The subjects reported results only
with phenylbutazone, which may be explained by the short
duration of the trial.20 In a small placebo-controlled trial
comparing curcumin to phenylbutazone, 45 patients with
post-operative inflammation received curcumin, phenylbutazone or
placebo. The anti-inflammatory effects of curcumin and
phenylbutazone were comparable and superior to placebo.21
Curcumin has not been found to produce an analgesic (pain
relieving) effect.
Bioperine-Nature's Absorption Enhancer
Boosts Curcumin Absorption*
Traditional Ayurvedic herbal
formulas often include black pepper and long pepper as
synergistic herbs. The active ingredient in both black pepper
and long pepper is the alkaloid, piperine. Experiments carried
out to evaluate the scientific basis for the use of peppers have
shown that piperine significantly enhances bioavailability when
consumed with other substances.22 Several double-blind clinical
studies have confirmed that Bioperine® increases absorption of
nutrients.23
Curcumin is poorly absorbed in the intestinal
tract, limiting its therapeutic effectiveness. Oral doses are
largely excreted in feces, and only trace amounts appear in the
blood. Concomitant administration of 20 mg of piperine with 2
grams of curcumin increases the bioavailability of curcumin by
2000%.24
Scientific References

1. Majeed, M., Badmaev,
V., Shivakumar, U., Rajendran, R. Curcuminoids. 1995.
Piscataway, NJ: NutriScience Publishers.
2. Srimal, R.C.
Turmeric: a brief review of its medicinal properties.
Fitoterapia 1997;68(6):483-93.
3. Ammon, H.P.T., Wahl, M.A.
Pharmacology of Curcuma longa. Planta Medica 1991;57:1-7.
4.
Snow, J.M. Herbal Monograph: Curcuma longa L. (Zingiberaceae).
The Protocol Journal of Botanical Medicine, Autumn
1995:43-46.
5. Rao, N.S., Rao, M.N.A. Free radical scavenging
activity of curcuminoids. Arzneim.-Forsch./Drug Res.
1996;46(2):169-171.
6. Bonté. F. et al. Protective effect of
curcuminoids on epidermal skin cells under free oxygen radical
stress. Planta Medica 1997;63:265-66.
7. Rao, S., Rao, M.N.A.
Nitric oxide scavenging by curcuminoids. J Pharm. Pharmacol.
1997;49:105-7.
8. Lalitha, S., Selvam, R. Prevention of
H2Os-induced red blood cell lipid peroxidation by aqueous
extracted turmeric. Asia Pacific J Clin Nutr
1999;8(2):113-14.
9. Deshpande, S.S., Maru, G.B. Effects of
curcumin on the formation of benzo[a]pyrene derived DNA adducts
in vitro. Cancer Letters 1995;96:71-80.
10. Subramanian, M., et
al. Diminution of singlet oxygen-induced DNA damage by curcumin
and related antioxidants. Mutation Research
1994;311:249-55.
11. Blasiak, J., Trzeciak, A., Kowalik, J.
Curcumin damages DNA in human gastric mucosa cells and
lymphocytes. Journal of Environmental Pathology, Toxicology and
Oncology 1999;18(4):271-76.
12. Ramsewak, R.S., DeWitt, D.L.,
Nair, M.G. Cytotoxicity, antioxidant, and anti-inflammatory
activities of Curcumins I-III from Curcuma longa. Phytomedicine
2000;7(4):303-308.
13. Nirmala, C. Anand, S., Puvanakrishnan,
R. Curcumin treatment modulates collagen metabolism in
isoproterenol induced myocardial necrosis in rats. Molecular and
Cellular Biochemistry 1999;197:31-37.
14. Choudhary, D.,
Chandra, D. Kale, R.K. Modulation of radioresponse of glyoxalase
system by curcumin. Journal of Ethnopharmacology
1999;64:1-7.
15. Park, E-J. et al. Protective effect of
curcumin in rat liver injury induced by carbon tetrachloride. J
Pharm. Pharmacol. 2000;52:437-40.
16. Deshpande, U.R. et al.
Protective effect of turmeric (Curcuma longa L.) extract on
carbon tetrachloride-induced liver damage in rats. Indian
Journal of Experimental Biology 1998;36:573-77.
17.
Rajakrishnan, V. et al. Neuroprotective role of curcumin from
Curcuma longa on ethanol-induced brain damage. Phytotherapy
Research 1999;13:571-74.
18. Arora, R.B. Basu, N., Kapoor, V.,
Jain, A.P. Anti-inflammatory studies on Curcuma longa
(Turmeric). Indian J Med Res 1971;59(8):1289-95.
19.
Ramirez-Bosca, A. et al. Antioxidant curcuma extracts decrease
the blood peroxide levels of human subjects. Age
1995;18:167-69.
20. Deodhar, S.D., Sethi, R. Srimal. R.C.
Preliminary study on antirheumatic activity of curcumin
(diferoyl methane). Indian J Med Res 1980;71:632-34.
21.
Satoskar, R.R., Shah, S J. Shenoy, S.G. Evaluation of
anti-inflammatory property of curcumin (diferoyl methane) in
patients with postoperative inflammation. International Journal
of Clinical Pharmacology, Therapy and Toxicolgy
1986;24(12):651-54.
22. Atal, C., Zutshi, U., Rao, P.
Scientific evidence on the role of Ayurvedic herbals on
bioavailability of drugs. Journal of Ethnopharmacology
1981;4:229-232.
23. Bioperine®–Nature's Bioavailability
Enhancing Thermonutrient. Executive Summary. 1996; Sabinsa
Corporation, Piscataway, N.J.
24. Shoba, G., et al. Influence
of piperine on the pharmacokinetics of curcumin in animals and
human volunteers. Planta Medica 1998;64(4):353-6.
© 2002
Doctor's Best, Inc. Revised 8/13/02
*This statement has not been evaluated by the Food and Drug Administration. This product is not intended to diagnose, treat, cure or prevent any disease.


--
Vitanet &reg


(https://vitanetonline.com:443/forums/Index.cfm?CFApp=1&Message_ID=734)
---
A prostate-specific antigen (PSA) blood test can help detect prostate cancer, as well ...



Date: July 27, 2005 02:13 PM
Author:
Darrell Miller (dm@vitanetonline.com)
Subject: A prostate-specific antigen (PSA) blood test can help detect prostate cancer, as well ...

1. A prostate-specific antigen (PSA) blood test can help detect prostate cancer, as well as other prostate conditions.
A routine blood test, the prostate-specific antigen (PSA) test measures the level of a protein produced by the cells of the prostate gland. When the prostate gland enlarges, PSA levels can rise due to cancer or other medical conditions. However, a high PSA reading is not a cancer diagnosis. An elevated PSA level can point to common benign conditions such as prostatitis, inflammation of the prostate, or benign prostatic hyperplasia (BPH), enlargement of the prostate.
While the PSA blood test is currently the best tool for monitoring the status of prostate cancer, the test alone does not determine if a cancer is present. Many men with high PSA levels do not have cancer, while nearly 25% of men with a low PSA do have the disease. Studies indicate that it is even possible for patients with healthy PSA levels to have cancer that has spread to the bones. An abnormal PSA level should always be verified by repeating the test, and every PSA test should be accompanied by a digital rectal exam. If a nodule or abnormality is detected on the prostate, a biopsy can determine if cancer is present.
(https://vitanetonline.com:443/forums/Index.cfm?CFApp=1&Message_ID=700)
---
SYMPTOMS OF AN ESTROGEN DOMINANCE



Date: July 25, 2005 09:47 PM
Author:
Darrell Miller (dm@vitanetonline.com)
Subject: SYMPTOMS OF AN ESTROGEN DOMINANCE

SYMPTOMS OF AN ESTROGEN DOMINANCE
Aside from having your blood or saliva tested, it is relatively easy to assess whether or not you may be suffering from an estrogen dominance. The following symptoms are typical of excess estrogen and progesterone depletion: breast enlargement and tenderness, water retention, heavy menstrual flow or irregular periods, carbohydrate cravings, weight gain (fat on hips and thighs), fibrocystic breasts, uterine fibroids, loss of libido, PMS, mood swings/depression, and certain types of acne.
(https://vitanetonline.com:443/forums/Index.cfm?CFApp=1&Message_ID=655)
---
Caffeine - a nervous system stimulant



Date: June 21, 2005 12:14 PM
Author:
Darrell Miller (dm@vitanetonline.com)
Subject: Caffeine - a nervous system stimulant

Caffeine when used in moderation, acts as a mild stimulant to the nervous system and is harmless but potentially addictive to most persons. Caffeine increases the heart rate and rhythm, affects the central nervous system, and increases urination. It also stimulates secretion of stomach acids and is therefore harmful to individuals with ulcers.
Caffeine helps restore mental alertness or wakefulness when experiencing fatigue or drowsiness. The recommended dose of this product contains about as much caffeine as a cup of coffee. Limit the use of caffeine-containing medications, foods, or beverages while taking this product because too much caffeine may cause nervousness, irritability, sleeplessness and occasionally rapid heartbeat.
Do not give to children under 12 years of age. For occasional use only. Not intended for use as a substitute for sleep. If fatigue or drowsiness persist or continues to occur, consult a physician. Do not use if you are diabetic.
Do not use if you have high blood pressure, heart or thyroid disease, diabetes, depression, difficulty in urination due ot prostate enlargement, seizure disorder, or if taking a MAO inhibitor or 2 weeks after stopping the MAO inhibitor, any other prescription drug, or if you are using any OTC drug containing ephedrine, pseudoephedrine, or phenylpropanol ingredients found in certain allergy, asthma, cough-cold, and weight products. Discontinue use and call a health care professional if you experience rapid heart beat, nervousness, tremor, dizziness, severe headache, sleeplessness, or nausea occur. Improper use of this product may be hazardous to your health.



--
Vitanet &reg



(https://vitanetonline.com:443/forums/Index.cfm?CFApp=1&Message_ID=380)
---
Prostate Health Naturally



Date: June 16, 2005 11:11 AM
Author:
Darrell Miller (dm@vitanetonline.com)
Subject: Prostate Health Naturally

Nature's Life Prostate Health Options


Prostate Health... Naturally

Prostate issues too often put a damper on the activities of men of all ages and they are far more common than previously thought. According to some studies, virtually all men will eventually experience prostate issues.

Men with enlarged prostates experience discomforts that may include difficulty urinating, increased frequency and urgency of urination, bouts with sleep-disturbing nighttime urination and lower back discomfort. Dealing with the discomforts from enlarged prostates may be costly, too. Every year about 400,000 men have prostate surgery, adding over $3 billion annually to the national health care bill.

Nature's Life offers several products to support prostate health, including Saw Palmetto as a whole berry concentrate, and three doctor-formulated combinations including Saw Palmetto for supporting prostate health. All of these products are designed to provide nutritive support for:

healthy prostate gland function
normal urine flow

Nature's Life® Prostate formulas are made from all natural ingredients… only the finest available. Regardless of the formula you prefer, you can always be sure of the same superior quality and consistent results.

Prostate function
A small doughnut-shaped gland, the prostate surrounds the urethra where it leaves the bladder. The prostate produces an alkaline substance which makes up the largest part of the seminal reproductive fluid (semen).

Most men's prostates start to enlarge at about age 50. As the prostate gland enlarges, it pinches the urethra, causing reduced urine flow and increased discomfort. Research into prostate enlargement is focusing on male hormones, or androgens. In older men, androgen production changes result in higher levels of dihydrotestosterone (DHT), which is produced from testosterone. The prostate is more likely to enlarge when higher levels of DHT are present.

The Holistic Approach
A unique combination of herbs, amino acids, vitamins, minerals, phytonutrients, and essential fatty acids may help provide nutritional support to maintain good prostate health.

Saw Palmetto Berry (Serenoa repens B.)
The berries from this small tropical palm contain lipophilic sterols and essential fatty acids, including beta sitosterol. Saw Palmetto extract may also support normal inflammatory response by inhibiting the production of prostaglandins. Research suggests that Saw Palmetto may help to increase urine flow and decreases nighttime discomfort. Saw Palmetto has been the subject of numerous double blind clinical trials. All of these effects of Saw Palmetto make it the key ingredient to support prostate health.

Pygeum Bark (Pygeum africanum H.)
The bark of this tall African tree contains lipophilic sterols, including beta sitosterol and sitosterone plus unique fatty acids. These ingredients influence prostaglandin synthesis to help provide nutritional support for a normal inflammatory response. Other components of pygeum may provide nutritive support to help maintain normal prostate size.

Stinging Nettle (Urtica dioica L.)
A common "weed" around the world, stinging nettle has a long history of traditional use to support normal urine flow. Nettle contains substances that may have anti-androgen activity. Many commentators feel that the potential beneficial effects of Nettle extract are increased when combined with Saw Palmetto.

Pumpkin Seed (Cucurbita pepo)
The seeds of this familiar food is a good source of zinc, phytosterols, and essential fatty acids: nutrients essential to prostate health. Preliminary studies find pumpkin seed extract promising alone, but combinations of pumpkin seed oil with nettle and/or saw palmetto have the potential to help restore and maintain healthy prostate size.

Minerals
Zinc is concentrated in the prostate gland and is a major constituent
of seminal fluid. Zinc appears to play a role in maintaining healthy male hormone balance, possibly by its effect on 5-alpha reductase, the enzyme which produces powerful androgens in the prostate. Preliminary reports suggest that zinc may be helpful in supporting urinary comfort. Copper is added to balance the zinc and prevent a
copper deficiency.

Active Aminos™ (Glutamic Acid, Alanine & Glycine)
These are the three amino acids found in highest concentration in the prostate. A recent study suggested that this combination of amino acids may help support normal urination and urinary urgency.

Beta Sitosterol
The oil constituents of a few plants, including soybeans, pygeum, and pumpkin seeds, contain a mixture of phytosterols, or plant hormones, that include beta sitosterol. Recent studies have suggested that beta sitosterol may help to support normal urine flow. Research also suggests that beta sitosterol may also support normal prostaglandin synthesis thus normalizing the inflammatory response.

Vitamin B-6 (Pyridoxine HCl)
This essential B vitamin is required for many metabolic processes, including the use of amino acids such as Glutamic Acid, Alanine and Glycine.

Lycopene: A valuable addition
Lycopene is an antioxidant carotenoid found primarily in most tomato products. In men, lycopene is stored in the prostate and testes, and has been associated with protecting the health of the prostate by acting as an antioxidant. As men age, the level of lycopene is diminished, therefore it should be replaced by food intake or supplements.

Several other herbs have traditionally been used for prostate and urinary tract health:

Herbs
Traditional Indications*
Burdock Root
(Arctium lappa L.)
Contains polyacetylenes, amino acids and inulin for restoring harmony to the body.
Cayenne Fruit
(Capsicum annuum L. var. annuum)
Contains capsaicin and saponins for stimulating blood flow.
Goldenseal Root
(Hydrastis canadensis L.)
Contains alkaloids, including berberine, a powerful tonic for all mucus membranes.
Gravel Root
(Eupatorium purpureum L.)
Contains active volatile oils and flavonoids; for healthy kidney and bladder function.
Juniper Berry
(Juniperus oxycedrus L.)
Contains essential oils, flavone glycosides, organic acids and terpenes for healthy kidney and bladder function.
Marshmallow Root
(Althaea officinalis L.)
Mucilage, containing poly-saccharides and uronic acid for normal urine flow.
Parsley Leaf
(Petroselinum crispum M.)
Contains coumarin and flavonoids for normal urine flow.
White Pond Lily Root
(Nymphaea odorata)
For intestinal cleansing.

* These are traditional indications, and Nature's Life does not guarantee that the indicated herb will have the referenced benefit at the levels provided.


Lifestyle Choices
Nutritionists believe that diet and exercise contribute a great deal to the success of natural prostate self-care. In addition to a comprehensive prostate support formula, men should reduce dietary fat, eat more fruits and vegetables and commit to a regular exercise program. This is not just for a healthy prostate, but a choice for a healthier, happier life.

The Nature's Life® brand has three comprehensive formulas with herbs and nutrients intended to provide nutritive support for healthy prostate gland function and normal urine flow, as well as individual supplements to complement these formulas:

800 Prostate Support™ combines standardized extract of Saw Palmetto – the choice for a stronger dosage – with Stinging Nettle, standardized Pygeum bark extract, and zinc.

Prostate 700+™ combines standardized extract of Saw Palmetto with concentrated Nettle root extract, and pumpkin seed oil.

600+ Prostate Maintain™ combines a whole herb form of Saw Palmetto for a regular maintenance dosage with Active Aminos™, Zinc, and a blend of traditional herbs.

Saw Palmetto, 500 mg whole herb

Lycopene 30 mg & 10 mg


Which Prostate Formula is Best For You?

| | | | |
| --- | --- | --- | --- |
| Nature's Life® Formula/Per Serving | 600 | 700 | 800 |
| Saw Palmetto | 600 mg | 213 mg* | 160mg* |
| Pumpkin Seed Extract | 50 mg | 267 mg* | |
| Nettle Root Extract | | 400 mg | 150mg |
| Pygeum Bark Extract | 10 mg | | 50 mg |



--
Vitanet &reg



(https://vitanetonline.com:443/forums/Index.cfm?CFApp=1&Message_ID=368)

---

Energy Cycles - Stress and lack of energy don't just frazzle your nerves


Date: June 12, 2005 02:09 PM
Author: Darrell Miller (dm@vitanetonline.com)
Subject: Energy Cycles - Stress and lack of energy don't just frazzle your nerves


Energy Cycles by Sylvia Whitefeather Energy Times, August 2, 2003

Feeling stressed out and exhausted from an overburdened schedule? Regenerating your personal energy necessitates defusing stress. Stress and lack of energy don't just frazzle your nerves; they can leave you depressed, anxious and vulnerable to a long list of health problems.

According to J. Douglas Bremner, MD, a psychiatrist at Emory University, Atlanta, when your brain overcharges on prolonged stress, your body pays a heavy, tiring price.

"If stress has effects on the brain and neurological function, then stress has effects on all parts of the body, including the heart, blood vessels, immune system and digestive system," says Dr. Bremner, author of Does Stress Damage the Brain? (Norton). "The long list of damaging effects can include heart disease, memory impairment, depression and even increased susceptibility to stroke and cancer."

A Good Night's Sleep

Although getting a good night's sleep is a basic part of lowering stress and boosting energy, many of us seem to be tossing and turning through an epidemic of insomnia. The fact that so many people appear to suffer from disturbed and unsatisfying sleep may signal not only a personal energy lack, but also a deeper health crisis developing on the horizon. Lack of sleep, along with stress, not only contributes to those lackluster afternoons of the blahs, but it can also derail your basic body rhythms, weaken your immune system and make you age quicker.

Researchers at the University of Chicago report that lack of sleep may deplete your get-up-and-go by upsetting basic metabolic functions and interfering with hormones. Pretty serious stuff: When people in this experiment cut back their sleep time to about four hours each night, their bodies behaved as if they were twenty years older and they started showing signs of developing diabetes. These effects happened in only a week of missing sleep (The Lancet, October 23, 1999).

The drastically reduced sleep schedule slowed the thyroid gland, reducing the production and action of thyroid hormones. As a result, metabolism slowed and the non-sleepers developed that awful sluggish feeling too many of us know and hate.

Stress from lack of sleep also coaxed the adrenal glands into releasing extra amounts of cortisol, a stress hormone whose purpose is to force the body into providing short-lived energy boosts. But after a while the body flames out, its ability to cope with daily demands drained even further.

"We found that the metabolic and endocrine changes resulting from a significant sleep debt mimic many of the hallmarks of aging," says Eve Van Couter, PhD, professor of medicine at the University of Chicago and director of the study. "We suspect that chronic sleep loss may not only hasten the onset but could also increase the severity of age-related ailments such as diabetes, hypertension, obesity and memory loss."

And when are you are constantly short-changed of sleep, it builds up an accumulative effect. Particularly susceptible are busy parents, shift workers, menopausal women and college students.

One way to take back your energy from this metabolic madness is to get twelve hours of sleep a night for a week. But aside from hitting the snooze button a few hundred times, a possible antidote to this cortisol nightmare may be vitamin C.

Fight and Flight

The human body, which evolved before the advent of split-level houses and SUVs, was built to survive life-threatening, physical danger. When it encounters modern-day stress, such as traffic jams and credit card bills, it releases extra cortisol, heightening the body's immediate ability to run or fight. As a result of cortisol release, senses go on high alert, heart rate speeds up, blood flow to muscles increases, and the immune system mobilizes to deal with what it thinks is an imminent crisis.

However, unlike physical danger that rapidly resolves (either you get away from what's trying to harm you or it does you in), today's stress drags on and on (at least till the next exit on the expressway), and the cortisol in the body continues to circulate.

The long-range result of persistent cortisol is a drop in energy, rampant fatigue and lowered immunity. You feel constantly tired and you get sick more often. You may also gain weight.

But researchers at the University of Alabama at Huntsville have found that large doses of vitamin C "reduce...the levels of stress hormones in the blood and also reduce...other typical indicators of physical and emotional stress, such as loss in body weight, enlargement of the adrenal glands, and reduction in the size of the thymus gland and the spleen," according to P. Samuel Campbell, PhD (American Chemical Society, 1999). Dr. Campbell believes that our prehistoric ancestors probably consumed large amounts of vitamin C in a tropical diet rich in fruits. "If so, the physiological constitution we have inherited may require doses far larger than the present RDA (the amount the government recommends) to keep us healthy under varying environmental conditions, including stress."

Iron Out the Fatigue

If you are a premenopausal woman, a lack of iron may also be draining your body of energy. According to experts, as many as one of every five women who menstruate may suffer anemia caused by a lack of iron. This type of problem is also frequent in teenagers and during pregnancy. (But before you take iron supplements, talk to your health practitioner to make sure this is the source of your fatigue.)

"Women with heavy menstrual flow have the greatest risk (of anemia)," points out Susan Lark, MD, in Healing with Vitamins (Rodale). Dr. Lark recommends eating more iron-rich foods (like organic red meat) even if you are not anemic, since a mild iron deficiency can drag you down into the doldrums.

Vegetarians necessarily eat fewer iron-rich foods than do meat eaters. But if you take a vitamin C supplement when you consume such iron-rich vegetables as lima beans, pinto beans and spinach, your body can absorb more of the iron in these foods.

The Krebs Cycle: Keep the Wheel Turning

All of your cells make the energy that keeps you going. This process, a complicated chemical reaction called the Krebs cycle, transforms fatty acids and carbohydrates into ATP (adenosine triphosphate) for cellular energy. Mitochondria, small structures in each cell, are the centers of this energy production.

Energy production requires oxygen. The more oxygen available to the cells, the more energy is produced. Deep breathing and moderate exercise are simple, quick ways to oxygenate the body and boost energy. That is why walking, jogging and other physical activity wakes up your brain and restores pep.

If you've been looking for ways to feel more energetic, take a deep breath and go for a long walk before you sit down to your rejuvenating lima beans and vitamin C. And another thing...take a pass on those late-night TV shows. Sleep is more important.



--
Vitanet &reg



Solaray - Ultimate Nutrition - Actipet Pet supplements - Action Labs - Sunny Greens - Thompson nutritional - Natural Sport - Veg Life Vegan Line - Premier One - NaturalMax - Kal

(https://vitanetonline.com:443/forums/Index.cfm?CFApp=1&Message_ID=305)

---

The Natural Man


Date: June 10, 2005 03:31 PM
Author: Darrell Miller (dm@vitanetonline.com)
Subject: The Natural Man


The Natural Man

by Chrystle Fiedler Energy Times, July 14, 2003

Men face significant health challenges as they age. "When men go through andropause in their late 40s (like women go through menopause) and testosterone drops, these hormonal changes are associated with heart attacks, high cholesterol and diabetes," says Jacob E. Teitelbaum, MD, Director of the Annapolis Research Center for Effective Chronic Fatigue and Fibromyalgia Therapy in Maryland.

And although cardiovascular disease and cancer account for about two-thirds of men's deaths, says Michael Castleman, author of Blended Medicine (Rodale), men are also plagued by chronic pain (arthritis, especially from old athletic injuries), sexual problems and mental decline.

But men, and the women who love them, need not accept decline as an inevitable sign of aging. A natural man lifestyle makeover can make a difference. "Prostate problems can be significant [for men as they age]," says Jamey Wallace, ND, clinic medical director at the Bastyr Center for Natural Health in Seattle. "As men get older there can be an enlargement of the prostate that can cause urinary problems, with increased frequency and discomfort. There's a correlation between inactivity and weight gain and perhaps prostate problems as well." Besides lack of exercise, other contributing factors to health problems include a diet loaded with pesticide residues and chemicals, a lack of fiber and an excessive amount of unhealthy fats.

The Stronger Sex?

Women, on average, live five years longer than men. "At every age, American males have poorer health and a higher risk of mortality than females," says David Williams of the University of Michigan's Institute for Social Research. The gap in life expectancy between men and women may have both genetic and lifestyle origins. More men smoke than women, and men are twice as likely to be heavy drinkers. A recent study Williams led, published in the American Journal of Public Health, confirms that men's behavior is indeed a contributing factor to longevity or lack thereof. "Men take more risks than women," says Castleman. "Men ride motorcycles, go skydiving and do 'death-defying' things. Sometimes, death wins." A macho attitude can prompt men to practice risky behavior by, say, driving without a seat belt. Men also typically engage in more dangerous occupations like construction or fire fighting.

Get Him to the Health Practitioner

Being macho may also mean men postpone visits to their health practitioners. Women are twice as likely to schedule an annual checkup.

"Men postpone admitting and getting help for problems," says Shoshana Zimmerman, ND, author of My Doctor Says I'm Fine...So Why Do I Feel So Bad? (Blue Dolphin). "They may want to prove they are tough or are preoccupied with their jobs and responsibilities." "Starting in adolescence men feel they can take care of themselves," says Dr. Wallace. Unfortunately, this means that it may take a health crisis like severe pain to prompt a man's visit to a health practitioner. "Men care less about their health, so they don't take care of themselves as well as women do," says Castleman.

Get Him to Take the Long View

"Health problems are a result of decades of poor diet and not enough exercise," says Dr. Wallace.

Dr. Teitelbaum, author of From Fatigued to Fantastic (Avery/Penguin) says, as a rule of thumb, "Things that make you feel good are generally good for you." But there is a difference between a craving, say for sugar, and what makes you feel good. The difference is how you feel an hour after you've eaten something. Sugar may make you feel fatigued; a high-protein diet may make you feel energized. "If you have low energy, that's the time to add eggs and meat. Others need to be vegans. It's really individualized. Listen to your body."

Zinc is an important nutrient for men's health, particularly for the prostate, and can be found in pumpkin seeds. "Sprinkling a small handful on salads on a daily basis or bringing a small bag to the office and nibbling on those can be a helpful adjunct," says Dr. Wallace. Don't overdo zinc supplementation because high levels can lowers HDL-the good cholesterol-levels. If you do use supplements, follow package directions.

By eating different whole foods, you get optimal daily doses of vitamin A (in the form of mixed carotenoids); flavonoids; B vitamins; vitamins C, D, E and K; and important minerals like calcium, boron, manganese and magnesium, the single most critical nutrient. "It's also the one most Americans are deficient in," says Dr. Teitelbaum. "It promotes heart health, improves mental function and mood, helps you relax and sleep better." When sleep is elusive, herbs that can help include wild lettuce, Jamaican dogwood, hops, passionflower and valerian.

For many men, an enlarged prostate is part of aging. Saw palmetto (Serenoa repens) may reduce the frequent urge to urinate that can result.

"After age 40, men's levels of testosterone decline, while levels of other hormones, notably prolactin, increase," says Castleman. "This results in an elevation of the male sex hormone dihydrotestosterone, which is responsible for the overgrowth of prostate tissue that is characteristic of benign prostate enlargement. Many studies have shown that saw palmetto shrinks enlarged prostates and relieves symptoms." It takes about six weeks to work. (Since urinary difficulties can signal several health problems, it's important to consult a trained practitioner first.)

Give Him a Multivitamin

Add a good multivitamin with essential nutrients from a natural food store, says Dr. Wallace. "You'll find vitamins there with bioavailability. You can take something but it may be in a form that you can't assimilate. You need a multivitamin that your body can actually use."

Powdered vitamin formulas can be a good choice, says Dr. Teitelbaum, since they don't have binders or fillers. "You can just put it into a glass of say orange juice or mix it into a smoothie."

In addition, omega-3 oil offers antioxidant protection and anti-inflammatory action, says Dr. Zimmerman: "Especially on the arteries, which protects against plaque buildup."

Get Him Eating Better and Exercising

To help your spouse or significant other improve his health and vitality, start by setting a good example both in nutrition and activity.

"Eat a whole-food diet yourself, include foods like vegetables, fruits and whole grains like quinoa, teff and kamut (find them at your local natural food store) full of fiber and B vitamins, instead of refined bread and pasta," says Dr. Wallace. "Choose foods you both like. Go to a natural food store and look through whole food cookbooks, find recipes that use ingredients that you know your spouse likes and try those."

"Spend your time in the produce section, have salads and fruit salads in the fridge at all times, and serve them at all meals," says Castleman.

Make gradual, healthy substitutions, steps you both can live with. For example, replace one meat lunch and dinner a week with a vegetarian alternative, says Castleman. "Make a big pot of hearty bean and vegetable soup a week, and just keep it in the fridge for an easy heat-and-eat meal." You can also broil fish instead of frying it. Use olive or canola oil when cooking.

To get your four to five servings of vegetables each day, eat a five-color salad. "You'll get a variety of nutrients so the body can select what it needs from the different vegetables," says Dr. Wallace.

"Serve more vegetables, at least two with dinner and add fruit into your man's (and your own) diet," says Dr. Zimmerman. "Eating three each of protein, vegetables and fruits per day goes a very long way to improving health." So does drinking plenty of water, eight to ten glasses a day.

Besides providing a good example by eating healthy foods, a woman can do the same thing with exercise. "If a woman wants to start walking she can invite her husband to go along. Thirty minutes of walking every day can be very helpful," says Dr. Wallace. Walking, like sex, keeps the pelvic area active and improves prostate health by stimulating blood flow. Remember, in both diet and exercise, nagging doesn't work-while setting an example and trying to be inclusive, and not demanding, often makes a big difference for better health.



--
Vitanet &reg



(https://vitanetonline.com:443/forums/Index.cfm?CFApp=1&Message_ID=270)

---

Saw Palmetto for treating prostate related problems.


Date: May 13, 2005 06:09 PM
Author: Darrell Miller (dm@vitanetonline.com)
Subject: Saw Palmetto for treating prostate related problems.


SAW PALMETTO BERRY EXTRACT INHIBITS CELL GROWTH AND COX-2 EXPRESSION IN PROSTATIC CANCER CELLS

Cell Biology International 2001, Vol. 25, No. 11, 1117–1124 doi:10.1006/cbir.2001.0779

"Formulations based on Saw Palmetto berry extract (Serenoa repens) (SPBE) have traditionally been used for treating prostate related problems, and clinical research has supported the application of SPBE in the fight against benign prostatic hyperplasia BPH (Wilt et al., 1998; Plosker and Brogden, 1996; DiSilverio et al., 1998; McKinney, 1999; Lowe and Ku, 1996). The combination of this extract with other herbs has been shown to lower not only testosterone concentrations but also the concentration of prostatespecific antigens (DiPaola et al., 1998). Researchers have further demonstrated in animal studies that SPBE inhibits the binding of dihydrotestosterone DHT to its receptor (Carilla et al., 1984; Sultan et al., 1984) and blocks the conversion of testosterone to DHT by inhibiting the activity of 5-- reductase. So far the mechanism of action is not known for this phytotherapy but it may include an anti-oestrogenic, anti-androgenic, anti-spasmolytic, or anti-inflammatory effect, or the inhibition of 5--reductase, since all of these activities have been documented for it in in vitro experiments (Stoner, 1996; Carraro et al., 1996). In the present study, we investigate the role of SPBE in prostate cancer by comparing the growth of prostatic cancer cell lines in the presence and absence of SPBE. The data presented here demonstrate that SPBE inhibits the growth of a normal prostatic derived cell line and two prostatic carcinoma cell lines. The results may suggest an 'operating mechanism' involving growth inhibition via alterations in the expression of Bcl-2 and prevention of prostate carcinoma development through the inhibition of expression of Cox-2. "

" [Note: The 'mechanism of action' of SPBE is reported to be its ability to inhibit the conversion of testosterone to DHT (Bayne et al., 1999; Iehle et al., 1995; Delos et al., 1994). SPBE also inhibits the binding of DHT to its receptors (Sultan et al., 1984; Carilla et al., 1984). Further, it has been suggested that too much DHT could cause prostate cells to divide at an abnormal rate leading to enlargement of the prostate gland. Other effects of SPBE are anti-inflammatory (Di Silverio et al., 1992) and anti-estrogenic (Di Silverio et al., 1992; Briley et al., 1983). In conclusion, SPBE is a well-tolerated drug that has an efficacy similar to Finasteride in improving symptoms in men with BPH (Plosker and Brogden, 1996; Gerber et al., 1998). An additional effect of SPBE is the inhibition of growth factor-induced proliferation of human prostate cell-cultures (Paubert-Braquet, 1998). This drug also induces a significant reduction in DHT and epidermal growth factor concentrations in human BPH following three months of treatment (Di Silverio, 1998). Amongst other effects suggested for how SPBE functions, is the inhibition of signal transduction through the prolectin receptor (Vacher et al., 1995)]."





--
VitaNEt &reg
VitaNEt &reg Staff


(https://vitanetonline.com:443/forums/Index.cfm?CFApp=1&Message_ID=52)

---

Nutritional Support for Prostate Health


Date: May 11, 2005 10:19 AM
Author: Darrell Miller (dm@vitanetonline.com)
Subject: Nutritional Support for Prostate Health


Nutritional Support for Prostate Health

By Steve Lankford

Prostate problems are perhaps the most common problem that men will experience. As men age their hormonal production and metabolism changes and these changes can contribute to the prostate difficulties that men experience. The two major prostate problems are enlargement of the prostate gland known as benign prostatic hyperplasia (BPH) and prostate cancer. These two problems are unrelated except that they both affect the prostate gland and the scope of this article will focus on BPH.

The prostate gland is a small gland located under the bladder. It is shaped like a donut and surrounds the neck of the bladder and a small portion of the urethra. The urethra is the tube that carries the urine out of the body. When the prostate gland enlarges it can constrict the urethra and the flow of urine. This contributes to the variety of symptoms of BPH. BPH affects over half of all men aged 50 and older.

Benign Prostatic Hyperplasia

BPH is related to the hormonal changes that men undergo as they age. Around age 40 men begin to produce more of the enzyme 5-alpha-reductase. 5-alpha-reductase converts the hormone testosterone into the less desirable hormone called dihydrotestosterone (DHT). DHT is an important hormone and is not a problem until the levels begins to increase around mid-life. The increase in DHT results in BPH.

The symptoms of BPH include hypersensitivity of the bladder to even small amount of urine. This results in an increase of both urgency and frequency. Men will often experience frequent nighttime urination. The urine stream may become weaker and include dribbling when men are unable to completely void the bladder. Serious BPH can cause a complete blockage of urine flow.

Three stages of support

There are three stages at which you may want or need to deal with BPH. The first stage is preventive. At this stage there are no symptoms and one may do something at this stage when trying to provide benefit and support to avoid or minimize future involvement. The ideal time to begin preventive support is between the ages of 40 and 50.

The second stage is when there are emerging symptoms. This is when men first begin to experience the symptoms of BPH. The symptoms are mild and no too difficult to tolerate. This is also the best time to reverse the trend and provide effective nutritional therapy.

The third stage is when the symptoms have progressed to the difficult and serious level. It often progresses to this point when men ignore the symptoms and treatments. Often men have tried traditional medical approaches with little satisfaction or results. Even at this stage of BPH, nutritional support is usually very effective.

The challenge of creating an effective prostate support program begins with an assessment of your current status and then making an informed choice of support options.

The most successful natural approach to prostate health should involve a multiple approach that addresses the various systems in the body related to prostate health. The various nutrients that may be use can be taken separately or in combination. This approach can be beneficial both as a preventative approach as well therapeutic. You will generally have better results when you use a comprehensive approach.

The Comprehensive Approach to BPH

Prostate Support – Studies have show that dietary factors influence the overall health of the prostate. There are some nutrients that are found in higher amounts in the prostate. Nutrients such as zinc, lycopene and vitamin E provide prostate support.

Hormonal Regulation – Hormones have a direct role in prostate function. Plant extracts inhibit testosterone uptake by the prostate as well as limiting its conversion into DHT and subsequent binding to receptor sites within the prostate. Herbs such as saw palmetto, pygeum, nettle, red clover and soy provide this benefit.

Cellular Regeneration – Certain nutrients such as Swedish Flower Pollen, Quercetin and lycopene have demonstrated significant effects in maintaining proper prostate cell regeneration.

Bladder and Urinary Tract Health – The integrity and health of the bladder and urinary tract supports the normal flow of urine and prostate function. Three amino acids alanine, glutamic acid, and glycine as well as the herbs goldenseal, marshmallow root, uva ursi and pumpkin seed are all beneficial to the health of the urinary tract.

Soothing mechanisms – Certain plant compounds such as sterols and Swedish flower pollen as well as saw palmetto and pygeum and the bioflavonoid quercetin inhibit the metabolism of arachidonic acid. This influences prostaglandin synthesis, which is associated with prostate comfort.

Antioxidant Defense - The final area that we look at is how to reduce oxidative stress (free radical damage) that can trigger a host of destructive processes. Antioxidants play an important role in prostate function including protection of cell membranes.

Natural Is Better

How good are natural alternatives for prostate health? There have been many studies on natural alternatives showing that the proper herbs in the proper form are at least as effective as prescription drugs with fewer side effects. The most common drug for BPH is Proscar (finasteride). Some of the adverse side effects associated with finasteride are decreased libido and erectile dysfunction. Natural saw palmetto extract is free of these unwanted effects and is equally effective.

Choosing an Effective Product

The effectiveness of a nutritional product has to do with several factors. The bottom line is that the most effective product is the one that works best for you. Be prepared to try several products to find the best potency and combination.

There are many nutrients that provide prostate support. Vitamins, Minerals, Herbs, Amino Acids and Nutraceuticals are all helpful and the most comprehensive products will provide supports in multiple ways.

Vitamins – Vitamin D, Vitamin E

Minerals – Zinc, Selenium, Copper

Herbs – Saw Palmetto, Nettle Root, Marshmallow Root, Pygeum Bark, Pumpkin Seed Oil, Red Clover, Goldenseal Root, Gravel Root, Green Tea

Amino Acids – Alanine, Glutamic Acid, Glycine

Nutraceuticals – Soy Isoflavones, Quercetin, Swedish Flower Pollen, Phytosterols, Lycopene

The first nutrient and herb to consider is saw palmetto extract. It is the phytosterols in saw palmetto (and other herbs) that are responsible for the beneficial results. It is important to make sure that the product that you use has the therapeutically effective dose. If you don't know the proper dosage and how to calculate the proper concentration it is very easy to purchase a low potency formula that is less likely to be effective.

In the clinical studies with saw palmetto extract, potencies of 320 mg. per day were used. However this only tell part of the story. The saw palmetto extract was composed of 85-95% sterols resulting in approximately 288 mg. (320 mg. times 90% equals 288 mg.) of sterols daily. Make sure your saw palmetto contains the correct amount of sterols.

This process of analyzing herbal extracts will apply to any standardized herbal product. You want to know whether the product you are purchasing has the right amount of the right compounds.

Search for the best products by trying different formulas. The proper nutrients taken consistently over time will provide long-lasting benefits. Stick with good companies with a history of providing quality nutritional products.

Disclaimer

The information provided is nutritional only and is intended to help you develop a nutritional program that can support the functions of the body. The information provided is not intended as medical advice. For medical advice always consult your physician.





---

---





--
VitaNet&reg
VitaNet&reg Staff

(https://vitanetonline.com:443/forums/Index.cfm?CFApp=1&Message_ID=25)
VitaNet ® LLC. Discount Vitamin Store.
Back to top