Search Term: " holistic "

Messages 1-50 from 57 matching the search criteria.
| | | | |
| --- | --- | --- | --- |
| | Natural anxiety relief: Scientific study reveals how ashwagandha root can help | Darrell Miller | 5/8/19 |
| | Holy basil works to reduce stress and defeat cancer | Darrell Miller | 4/29/19 |
| | Milk thistle combats liver disease and offers blood sugar control | Darrell Miller | 4/29/19 |
| | Athletes who want to boost their game are recommended to try beet root | Darrell Miller | 4/26/19 |
| | Discover how a special kind of pine bark improves heart health byreducing the risk of metabolic syndrome | Darrell Miller | 4/24/19 |
| | Mushrooms and turmeric may help to ward off winter infections | Darrell Miller | 12/15/18 |
| | How A Powerful Type of Salt and An Ancient Spice Can End ChronicPain For Good | VitaNet, LLC Staff | 11/9/18 |
| | 5 natural home remedies to cure common ailments, turmeric for jointpain to lavender oil for insomnia | VitaNet, LLC Staff | 9/7/18 |
| | The best essential oils for healthier hair | VitaNet, LLC Staff | 9/4/18 |
| | Turmeric and omega 3s can cure diabetes â?? but you'll never hear that from your doctor | Darrell Miller | 3/30/18 |
| | Inflammation And Its Negative Effect On Our Health | Darrell Miller | 1/7/18 |
| | Craniosacral Therapy for Depression, Neck Pain & Headaches | Darrell Miller | 11/1/17 |
| | How Can The Best CBD Oil Help You With Back Pain | Darrell Miller | 7/23/17 |
| | How To Make GINGER DRINK To Reduce Pain, Arthritis, Bad Cholesterol And High Blood Sugar! | Darrell Miller | 3/26/17 |
| | Canine cannabis: Dogs with anxiety, arthritis and more benefiting from products derived from hemp ... | Darrell Miller | 3/24/17 |
| | Yet another study confirms the holistic approach to health: Diet cures disease, NOT drugs | Darrell Miller | 2/16/17 |
| | Lingzhi mushrooms combat aging, disease and even cancer | Darrell Miller | 1/4/17 |
| | Acne's location on your body could reveal specific health issues | Darrell Miller | 11/14/16 |
| | Tips to Help Fight Breast Cancer | Darrell Miller | 10/5/16 |
| | Benefits of Extended Release Guggulipid | Darrell Miller | 1/3/13 |
| | How Does Holy Basil Extract Help with Pain | Darrell Miller | 5/19/11 |
| | Clantro (Coriander Plant) to remove heavy metals | Darrell Miller | 11/5/09 |
| | Oregano oil hi in Carvacrol | Darrell Miller | 4/25/08 |
| | Oil of Oregano – The Natural Antiseptic | Darrell Miller | 3/8/07 |
| | Degenerative joint disease (osteoarthritis) | Darrell Miller | 8/24/06 |
| | Night Health: A new approach to improving sleep. | Darrell Miller | 5/12/06 |
| | Preventing Chronic Health Problems with AHCC | Darrell Miller | 10/26/05 |
| | Sytrinol can lower Cholesterol by 27% - 34% | Darrell Miller | 9/20/05 |
| | Source Naturals | Darrell Miller | 8/20/05 |
| | Source Naturals - Scientific Formulation | Darrell Miller | 8/20/05 |
| | Energizing Intimacy - The foundation of a loving relationship is built on communication | Darrell Miller | 7/27/05 |
| | Supports Healthy Blood Sugar Levels-Herbally | Darrell Miller | 7/5/05 |
| | Bio-Chelation | Darrell Miller | 6/29/05 |
| | LIFE FORCE MULTIPLE - Essential Nutrients to Support Your Low Carb Lifestyle.. | Darrell Miller | 6/29/05 |
| | RENEWAL ANTIOXIDANTS - The Most Comprehensive Antioxidant Formula Available | Darrell Miller | 6/24/05 |
| | GPC (GlyceroPhosphoCholine) Versatile Life Support Nutrient .... | Darrell Miller | 6/21/05 |
| | Sytrinol - A Natural Solution for Addressing Cholesterol | Darrell Miller | 6/21/05 |
| | Modified Citrus Pectin (MCP) and Mercury Cleansing Programs... | Darrell Miller | 6/21/05 |
| | The important role the liver plays in maintaining health | Darrell Miller | 6/21/05 |
| | Prostate Health Naturally | Darrell Miller | 6/16/05 |
| | Marilu Henner: Energy Personified! | Darrell Miller | 6/14/05 |
| | Mane Attraction - lustrous Hair... | Darrell Miller | 6/14/05 |
| | What the Medicine Men Knew | Darrell Miller | 6/12/05 |
| | In the Clear - Skin is always in danger of acne and inflammations | Darrell Miller | 6/12/05 |
| | Skin Eternal - Replenish Your Skin | Darrell Miller | 6/6/05 |
| | Red Yeast Rice For Lipid Wellness | Darrell Miller | 6/4/05 |
| | Prosta Response - Supports Prostate Function and Healthy Urine Flow | Darrell Miller | 6/4/05 |
| | NATTOKINASE - A Systemic Enzyme for Healthy Circulation ... | Darrell Miller | 6/4/05 |
| | Heart Science - A Five-Tiered Approach to Heart Health ... | Darrell Miller | 6/2/05 |
| | GlucosaMend™ Tissue/Joint Repair Complex | Darrell Miller | 6/2/05 |
---
Natural anxiety relief: Scientific study reveals how ashwagandha root can help



Date: May 08, 2019 02:35 PM
Author:
Darrell Miller (support@vitanetonline.com)
Subject: Natural anxiety relief: Scientific study reveals how ashwagandha root can help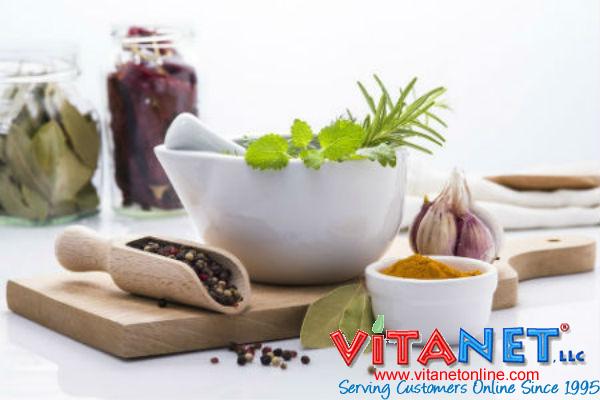 The many health benefits of the ashwagandha root is well known to ayurvedic medicine. It is only recently that conventional medicine is becoming aware of this due to the increase in the number of published articles on the effectiveness of ashwagandha root. It is known that the ashwagandha root is a good adaptogen and it is prolific for combating stress, for giving support to the adrenal system, and also for help in balancing the hormones in the body. It can also serve as an exceptional herb for aiding sleep. This effect on the body is due to the richness of alkaloids including sioinidosides that can be found in ashwagandha root which makes it serve as a mild sedative for natural anxiety relief. A recent study in which 64 human subjects were used and half were given a placebo while the other half ashwagandha root extracts gave impressive results in showing that ashwagandha root extracts is effective for boosting resistance to stressors and can help adults suffering from chronic stress. Furthermore, there is no side effect with taking ashwagandha roots even if one is not feeling stress.
Key Takeaways:
As research continues to support the successful use of ashwagandha for healing especially in ayurvedic medicine, it is expected that conventional doctors will begin to embrace it.
In a clinical trial that involved 64 human subjects, half were given a placebo while the other half were given ashwagandha for 60 days with impressive results.
Ashwagandha has been confirmed to be one of the natural healing remedies for stress relief, and it also supports the adrenal system and balances hormones.
"This study further propels holistic medicine's reach into the mainstream by confirming that ashwagandha root extract boosts resistance to stressors and can be safely utilized as an adaptogen for adults suffering from chronic stress issues."
Read more: https://www.naturalhealth365.com/ashwagandha-root-anxiety-2908.html
(https://vitanetonline.com:443/forums/Index.cfm?CFApp=1&Message_ID=6283)
---
Holy basil works to reduce stress and defeat cancer



Date: April 29, 2019 02:46 PM
Author:
Darrell Miller (support@vitanetonline.com)
Subject: Holy basil works to reduce stress and defeat cancer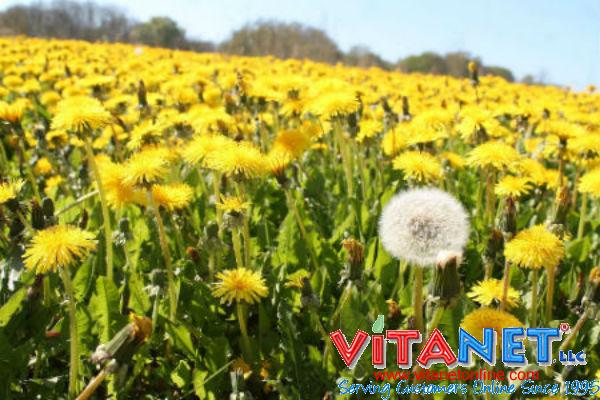 With illnesses increasing and information regarding how to battle them growing in recent years, many have turned to holistic forms of medicine as a means of battling otherwise destabilizing diseases. One of these diseases that has been targeted for cure with non-traditional medicine has been that of cancer, which recent findings suggest that holy basil may be a potential aid in the fight against the disease, while also helping to reduce stress and other factors in an individual.
Key Takeaways:
The ayurvedic healing system has long revered the holy basil for millenials for its effectiveness against chronic stress. Now, modern researchers are discovering that secret.
Some of the things a substance must do to be an adaptogen is that it should strengthen the immune system, help the body during stress, and prevent diseases.
Holy basil, which is not to be confused with sweet basil, is an adaptogen and furthermore is also anti-inflammatory, an antioxidant, and immunity enhancing.
"Chronic stress damages the nervous system, suppresses the immune system, and can even cause increased appetite and weight gain. When it comes to relieving effects of stress, holy basil just might be the "gold standard" of soothing herbs."
Read more: https://www.naturalhealth365.com/holy-basil-reduce-stress-2661.html
(https://vitanetonline.com:443/forums/Index.cfm?CFApp=1&Message_ID=6211)
---
Milk thistle combats liver disease and offers blood sugar control



Date: April 29, 2019 02:43 PM
Author:
Darrell Miller (support@vitanetonline.com)
Subject: Milk thistle combats liver disease and offers blood sugar control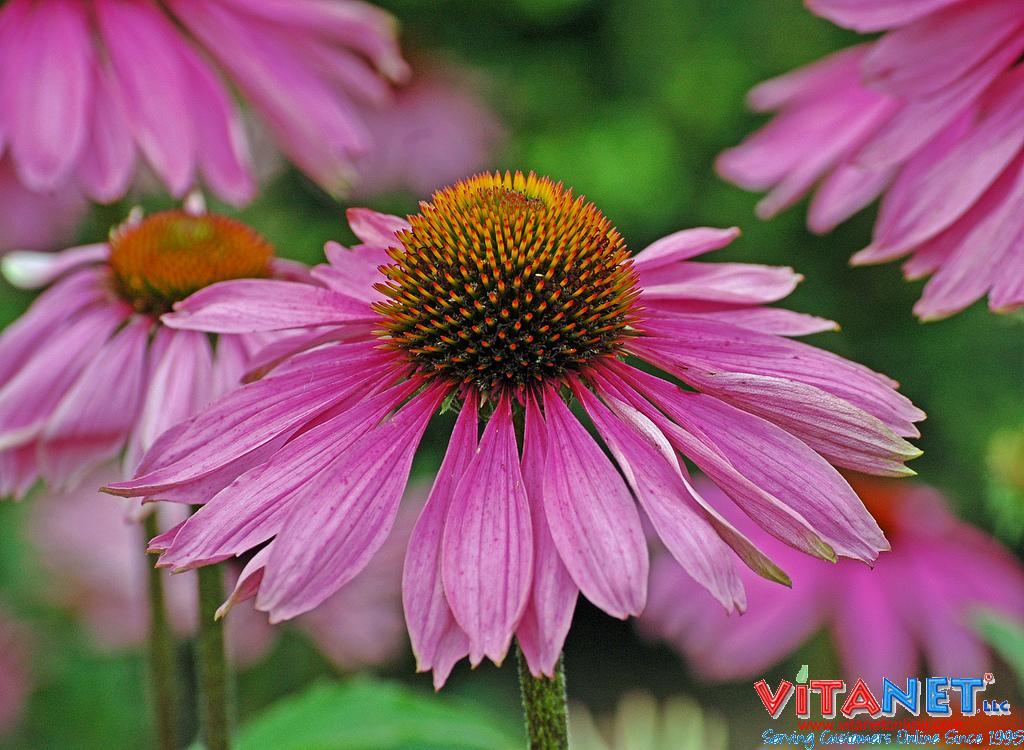 As holistic medicines and natural remedies continue to be looked for, especially as more data and evidence shows the immense benefits that many of these can have for an individual, one natural cure that has been looked into is that of milk thistle. Specifically so, milk thistle has been found to be significantly beneficial when it comes to helping with the problems of liver disease, and can be beneficial for those who want to have better control of blood sugar levels.
Key Takeaways:
Milk thistle is thorny and scrubby in appearance and is considered a weed by many yet it has a whole lot of benefits for individuals.
Milk thistle with the botanical name of Silybum marianum has been revered by traditional healers and herbalists for years and used to treat liver problems and blood sugar imbalances.
Nonalcoholic fatty liver disease (NAFLD) which is the liver disease that is more common in the country is known to affect 45 percent of the population in western countries.
"By the way, you should know that metabolic syndrome – associated with excess consumption of sugars and fats, obesity and a sedentary lifestyle – is a leading cause of NAFLD."
Read more: https://www.naturalhealth365.com/milk-thistle-liver-disease-2786.html
(https://vitanetonline.com:443/forums/Index.cfm?CFApp=1&Message_ID=6210)
---
Athletes who want to boost their game are recommended to try beet root



Date: April 26, 2019 04:10 PM
Author:
Darrell Miller (support@vitanetonline.com)
Subject: Athletes who want to boost their game are recommended to try beet root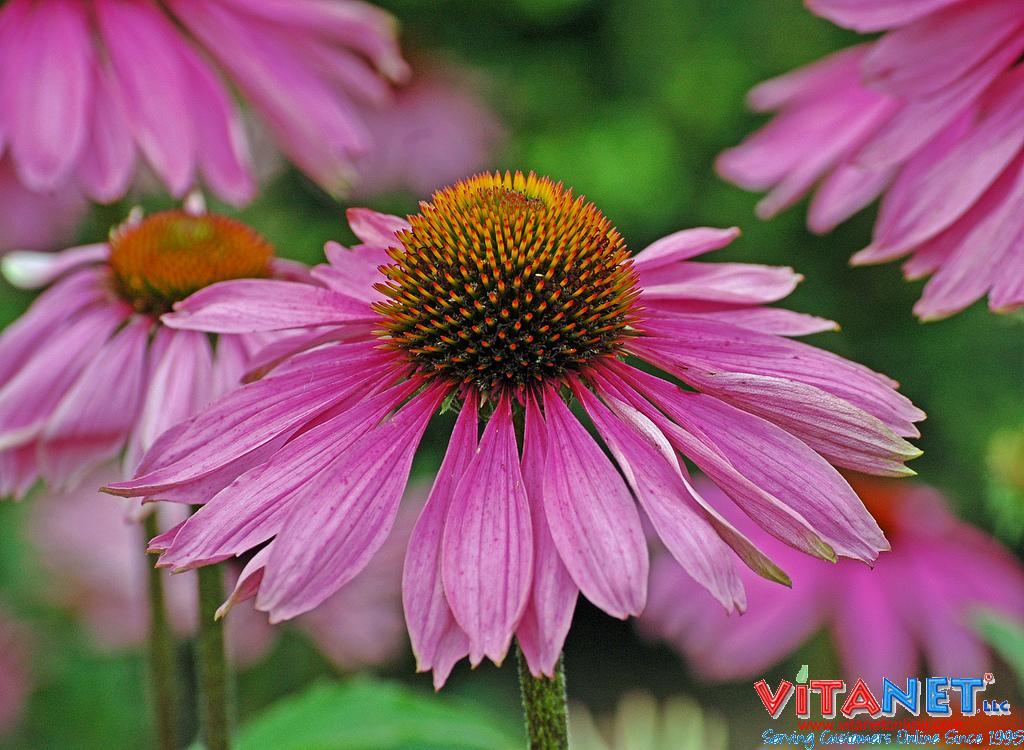 These days, athletes and performance experts are trying to find the best and most effective ways that they can increase their output in whatever field they may be a part of. In order to do so, many have started looking into herbal and holistic related remedies and boosts. One of these that has recently emerged as being beneficial for athletes is that of beetroot, which has found to increase productivity and performance levels for athletes while on the field.
Key Takeaways:
Research is increasingly showing that beetroot juice known by the botanical name Beta vulgaris may help improve both physical and mental health.
HerbalGram journal has published a review that looked at the many benefits of beetroot and in recent years it has been known to be a supplement for exercise performance.
To make beetroot juice effective, it contains many compounds that enhance health such as betaines and in addition it is rich in nitrates.
"When it comes to cognitive performance, beetroot juice also has beneficial effects. A study published in 2016 investigated whether beetroot juice consumption might have a synergistic effect with exercise on neuroplasticity in older men."
Read more: https://www.naturalnews.com/2019-03-11-athletes-boost-game-try-beetroot.html
(https://vitanetonline.com:443/forums/Index.cfm?CFApp=1&Message_ID=6200)
---
Discover how a special kind of pine bark improves heart health byreducing the risk of metabolic syndrome



Date: April 24, 2019 03:57 PM
Author:
Darrell Miller (support@vitanetonline.com)
Subject: Discover how a special kind of pine bark improves heart health byreducing the risk of metabolic syndrome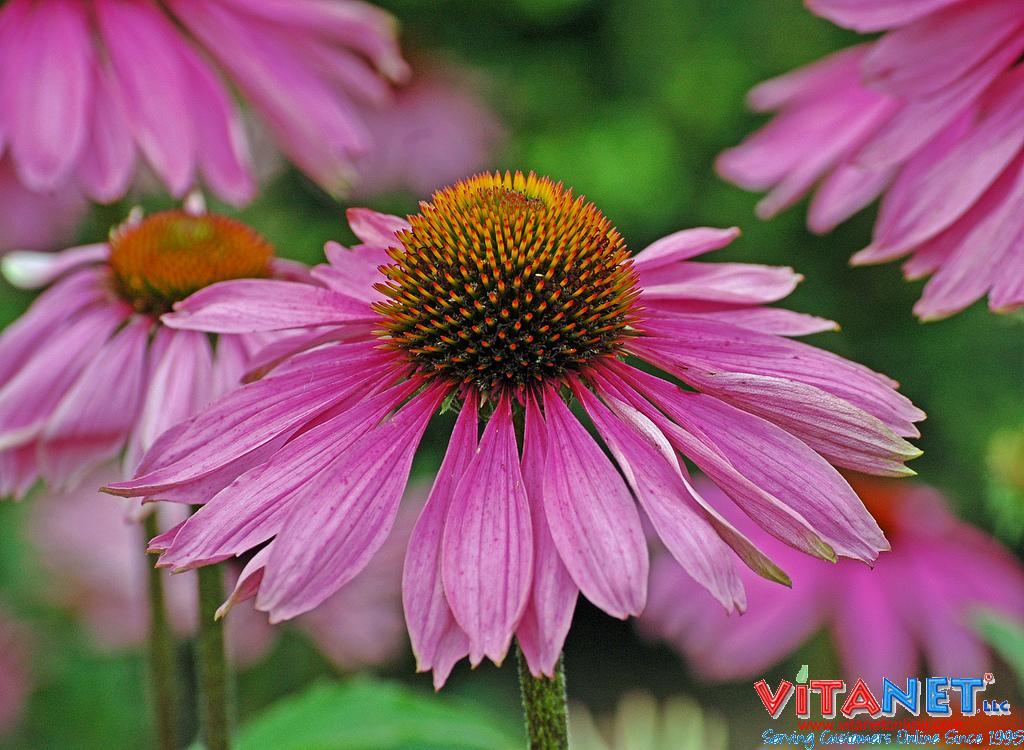 With more and more consideration placed on ways to make you more healthy and physically well, there has been an increase in the holistic forms and natural remedies that have been implemented. In doing so, one interesting trend that is recently being discovered is that of pine bark, a more specific type, that is seen for heart health. By using this pine bark in different foods, it can decrease the risk of metabolic syndrome in individuals.
Key Takeaways:
Metabolic syndrome has reached pandemic proportions in the US. This is a linked cluster of undesirable health conditions which include high blood pressure, high blood sugar, and elevated cholesterol.
Research has shown that natural substances like pine bark are amongst the list of herbs that can be used to support a good heart function.
The pharmaceutical industry in western countries wield so much power and influence in media and medicine so they keep many people ignorant about these natural remedies.
"Disease-fighting OPCs in pine bark are not only antioxidant (helping to scavenge dangerous free radicals), but have anti-inflammatory, anticancer, anti-allergenic, antibacterial and anti-aging effects as well."
Read more: https://www.naturalhealth365.com/pine-bark-heart-health-2823.html
(https://vitanetonline.com:443/forums/Index.cfm?CFApp=1&Message_ID=6180)
---
Mushrooms and turmeric may help to ward off winter infections



Date: December 15, 2018 10:22 AM
Author:
Darrell Miller (support@vitanetonline.com)
Subject: Mushrooms and turmeric may help to ward off winter infections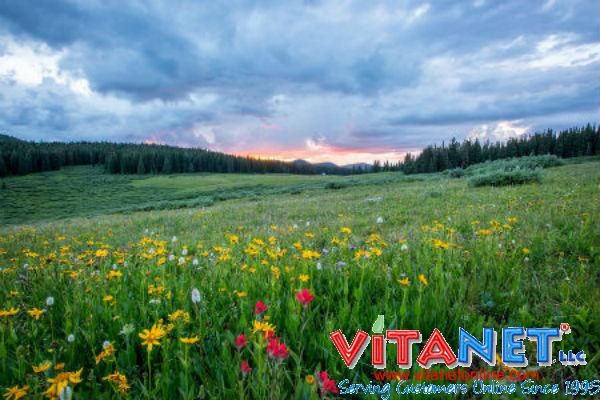 During the winter season, most people are more prone to getting sick. That is just how it works. It is cold and windy and during this time period, people are catching sicknesses more easily. This has been the way of the world for a long period of time. However, there is hope from doctors that natural methods can lower the chances of you getting an infection. Mushrooms are one method while turmeric is another one that can help avoid these things.
Key Takeaways:
Tumeric is a root that contains a bioactive compound called curcumin that fights inflammation.
Mushrooms contain a variety of vitamins, including B vitamins, potassium, copper and selenium and are also high in fiber and protein.
Mushrooms are also a prebiotic, which means they keep your intestines healthy and functioning well.
"Channeling this frustration, I dove into the realm of holistic health and learned about two of the most potently regarded immune-boosters — turmeric and mushrooms."
Read more: http://www.thegauntlet.ca/mushrooms-and-turmeric-may-help-to-ward-off-winter-infections/
(https://vitanetonline.com:443/forums/Index.cfm?CFApp=1&Message_ID=5903)
---
How A Powerful Type of Salt and An Ancient Spice Can End ChronicPain For Good



Date: November 09, 2018 04:51 PM
Author: VitaNet, LLC Staff (support@vitanetonline.com)
Subject: How A Powerful Type of Salt and An Ancient Spice Can End ChronicPain For Good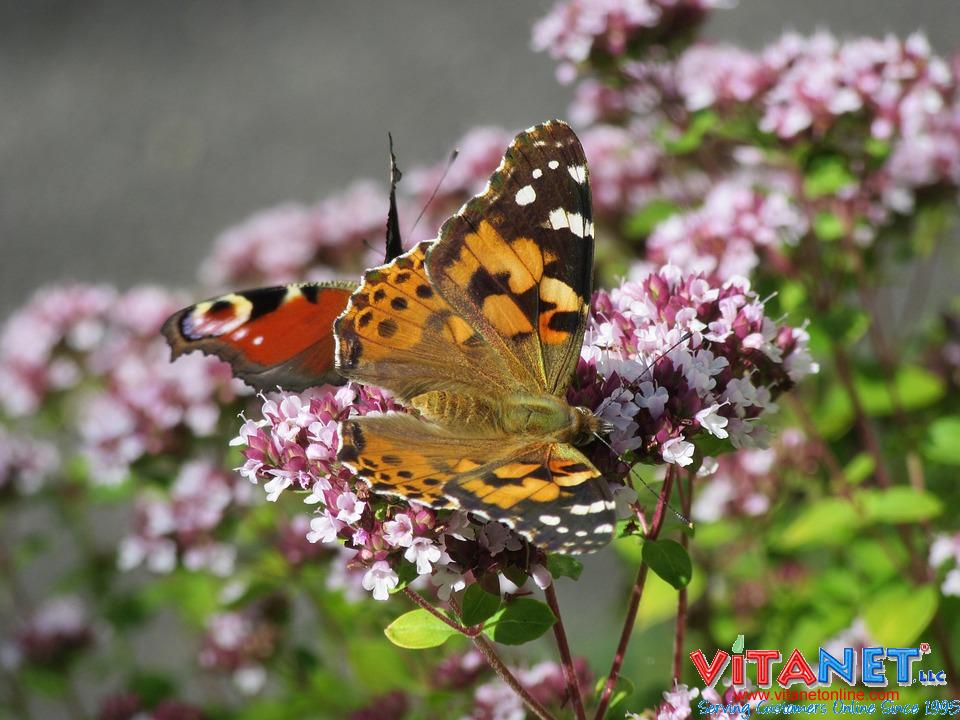 Pain is of course a fact of life, as is the reasonable pursuit to end, or at least mitigate it. But, it's that ending of pain that can prove problematic. Last year Consumer Reports revealed that as many as 4 million plus U.S. citizens bought pharmaceutical interventions of some type in an attempt to deal with a pain. Unfortunately, most pharmaceutical interventions are not without side effects, some of them very serious. Moreover, although these types of interventions can help sufferers cope with symptoms, they can also mask other important symptoms. In general, pharmaceutical pain relievers block receptors that would allow the brain to acknowledge pain. They can also cause a mild euphoria. The most potent type of pharmaceutical pain killers, opioids are also highly addictive. Millions of people abuse prescription drugs and hundreds of thousands die due to overdose every year. There are other options. Alternative forms of holistic treatment have been around for thousands of years, long before many of today's modern interventions. Today, science is discovering that many of them have a right to be considered potent medicine in their own right. Two holistic alternatives to pharmaceutical pain relievers are turmeric and cayenne. Curmerin, the inflammation-fighting component of turmeric, has been proven to fight inflammation-caused pain as well as Ibuprofen. In the same way, the capsaicinoids, which are inherent in cayenne, also work to alleviate inflammation, thereby alleviating pain. Another holistic remedy, Epsom salts, also alleviates pain when users soak in it.
Key Takeaways:
Although drugs can alleviate symptoms, they also have a tendency to mask other vital symptoms.
During 2017, it's estimated by Consumer Reports that drug-seeking U.S. citizens filled a whopping 4.5 million prescriptions.
Curcumin, a component of the spice turmeric, inhibits pain due to inflammation in a way that makes it on par with the relief users would normally gain from Ibuprofen.
"Big Pharma seems to be working very hard at creating customers, rather than cures. When you take a drug, it often leads to more problems, and ultimately, more drugs."
Read more: https://www.thealternativedaily.com/powerful-type-salt-ancient-spice-end-chronic-pain/
(https://vitanetonline.com:443/forums/Index.cfm?CFApp=1&Message_ID=5824)
---
5 natural home remedies to cure common ailments, turmeric for jointpain to lavender oil for insomnia



Date: September 07, 2018 09:52 AM
Author: VitaNet, LLC Staff (support@vitanetonline.com)
Subject: 5 natural home remedies to cure common ailments, turmeric for jointpain to lavender oil for insomnia


As medical advancements have seen immense growth and expansion in recent years thanks to new technologies and capabilities, many people are also learning about some of the downfalls of using pharmaceutical drugs to fix their ailments at every turn. Instead, many people have opted out to choose holistic and natural remedies for many basic ailments or issues, with one of the most popular ingredients being used for many ailments being that of the spice and root turmeric.
Key Takeaways:
When you are sick, you don't have to immediately turn to the pharmacy for help
Items such as salt water, lavendar oil, turmeric, cucumbers and apples ease common aches and pains
Even though they may be old remedies, their effectiveness is still proven today
"Some common foods found in your pantry can actually work as home remedies that heal common illnesses."
Read more: https://www.hindustantimes.com/fitness/5-natural-home-remedies-to-cure-common-ailments-turmeric-for-joint-pain-to-lavender-oil-for-insomnia/story-6i0wNunvys698ARgBY7thJ.html
(https://vitanetonline.com:443/forums/Index.cfm?CFApp=1&Message_ID=5751)
---
The best essential oils for healthier hair



Date: September 04, 2018 05:53 PM
Author: VitaNet, LLC Staff (support@vitanetonline.com)
Subject: The best essential oils for healthier hair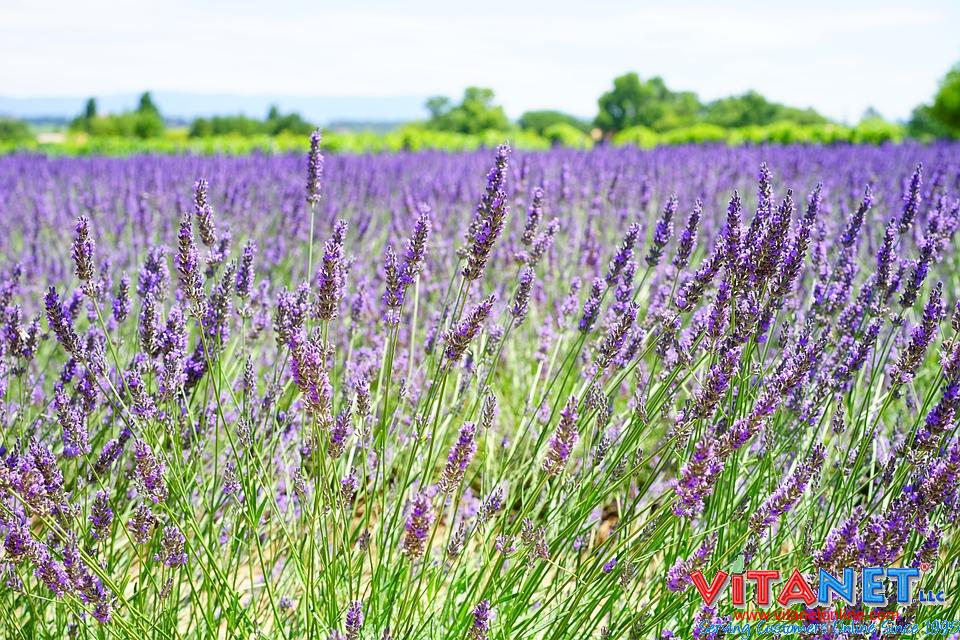 Essential oils can be great for hair health. For example, bergamot oil's antimicrobial and healing-promoting properties can do wonders for your scalp and even restore some lost hair. Jojoba and Peppermint oil can both promote faster, healthier, and more complete hair growth, making them both good holistic remedies for minor hair loss or a bad shave. Chamomile oil, Jamaican black sage oil and others can serve to keep hair healthy, while oil of argan or avocado can help protect your hair from damage or dryness.
Key Takeaways:
Bergamot oil has antimicrobial properties and can also promote healing and reduce hair loss.
Jojoba oil and peppermint oil can both be used to help treat hair loss symptoms.
Argan oil and avocado oil can both help to moisturize and protect your hair and keep it looking its best.
"One of the many benefits of essential oils is the ability to enhance hair health."
Read more: https://www.naturalnews.com/2018-07-29-the-best-essential-oils-for-healthier-hair.html
(https://vitanetonline.com:443/forums/Index.cfm?CFApp=1&Message_ID=5745)
---
Turmeric and omega 3s can cure diabetes â?? but you'll never hear that from your doctor



Date: March 30, 2018 09:18 AM
Author:
Darrell Miller (support@vitanetonline.com)
Subject: Turmeric and omega 3s can cure diabetes â?? but you'll never hear that from your doctor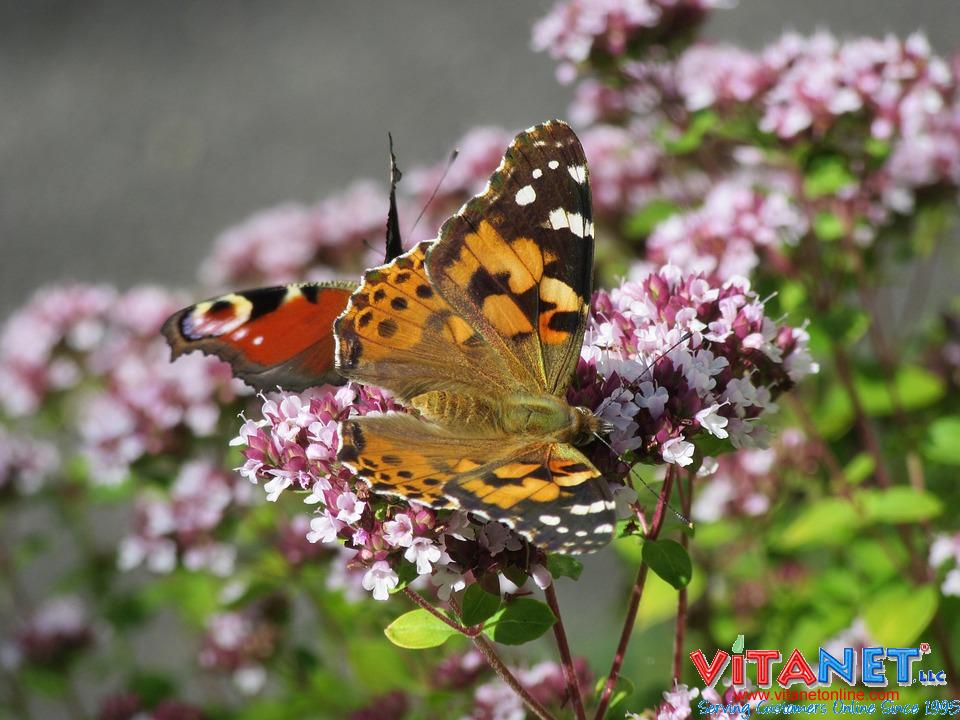 One of the biggest emerging trends in recent years is identifying ways that one can keep themselves healthy, as well as finding alternative means of dealing with an illness that somebody may already have. These alternative medicines have been found primarily in various nutrients and superfoods, with one study identifying that turmeric and Omega 3 acids can help in curing the onset of diabetes, despite the fact that medical professionals and doctors may not necessarily admit it.
Key Takeaways:
Multiple studies have shown that the herb turmeric has potent anti-diabetic properties, making it an important tool in preventing and treating diabetes.
Because turmeric is a strong anti-inflammatory, it can get to the route of the systemic inflammation that is present in a diabetic's insulin function.
Turmeric, omega-3 fatty acids, regular exercise, and a healthy diet should all be part of a holistic approach to fight diabetes.
"Study after study has found that turmeric has strong anti-diabetic properties."
Read more: https://www.naturalnews.com/2018-03-28-turmeric-and-omega-3s-can-cure-diabetes-youll-never-hear-from-your-doctor.html
(https://vitanetonline.com:443/forums/Index.cfm?CFApp=1&Message_ID=5567)
---
Inflammation And Its Negative Effect On Our Health



Date: January 07, 2018 03:59 PM
Author:
Darrell Miller (support@vitanetonline.com)
Subject: Inflammation And Its Negative Effect On Our Health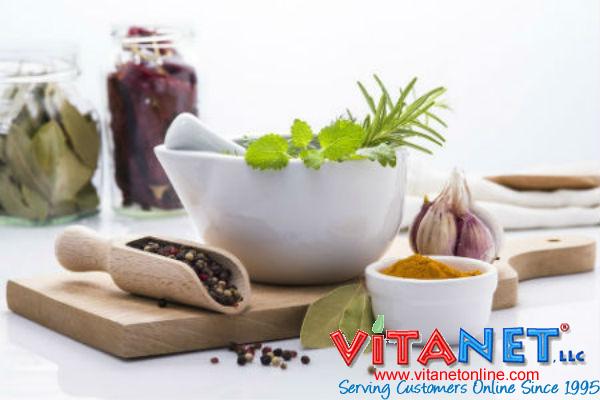 Chronic low-grade inflammation is something that we can experience but many of us don't think about. It is a condition where when our immune system detects a threat in our bodies and substances are released. When they are released and the condition is not cured the substances remain elevated and we then can get chronic inflammation. This can lead to an array of conditions including: cancer, depression, and bone disease, and many more. There are many symptoms of chronic low-grade inflammation and also a holistic way to treat it with functional medicine. Holistically, we can treat by finding the cause and treating that rather than suppressing the symptoms of conventional medicine.
Key Takeaways:
Chronic inflammation is the key holder to heart disease, diabetes and obesity just to name a few.
Chronic low-grade inflammation also is the culprit to lack of exercise, fibromyalgia and anger problems
Chronic low-grade inflammation is nothing to speak little about, and needs to be more in the public eye, maybe soon PSAs.
"By reducing the pro-inflammatory aspects of our lifestyle, we will remain youthful and live better for longer."
Read more: http://www.longevitylive.com/anti-aging-beauty/90609/
(https://vitanetonline.com:443/forums/Index.cfm?CFApp=1&Message_ID=5484)
---
Craniosacral Therapy for Depression, Neck Pain & Headaches



Date: November 01, 2017 10:14 AM
Author:
Darrell Miller (support@vitanetonline.com)
Subject: Craniosacral Therapy for Depression, Neck Pain & Headaches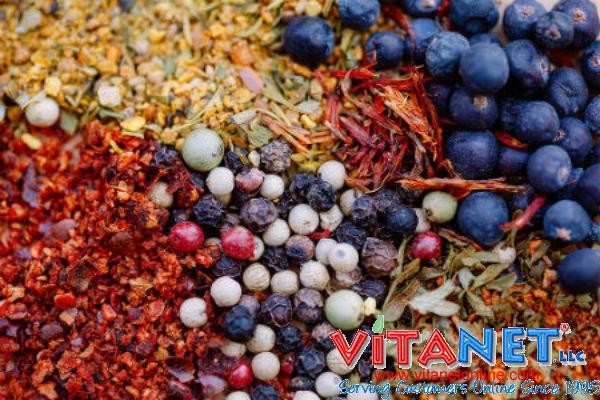 Craniosacral therapy can do a world of good for your neck pain as well as headaches you might be experiencing. The sacrum is a bone that has a triangular shape and it is located in your back. CST can have a very good impact on your mood and relaxation. The sacrum is connected all the way up to your head, so one can see how important it is to treat the body holistically. There is still debate on how craniosacral therapy helps to reduce pain.
Key Takeaways:
This therapy can be beneficial and is non-invasive, it is also helps many mental and physical challenges/ailments.
There are some drawbacks to this type of therapy, but the benefits seem to outweight these drawbacks.
This therapy promotes the body's ability for self healing and it is proven to work.
"The underlying belief behind CST is that the human body is capable of self-healing, given the right tools and circumstances."
Read more: https://draxe.com/craniosacral-therapy/
(https://vitanetonline.com:443/forums/Index.cfm?CFApp=1&Message_ID=5385)
---
How Can The Best CBD Oil Help You With Back Pain



Date: July 23, 2017 07:14 AM
Author:
Darrell Miller (support@vitanetonline.com)
Subject: How Can The Best CBD Oil Help You With Back Pain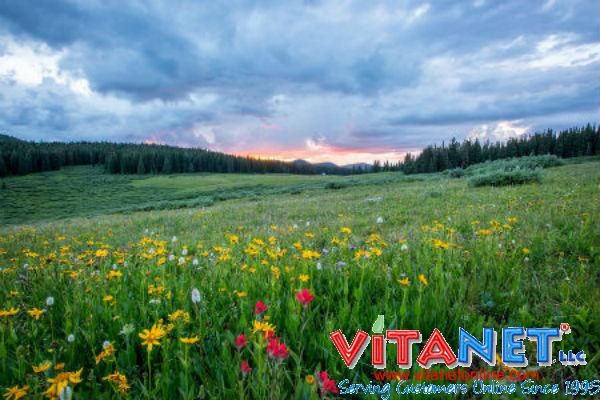 If back pain is something that is affecting your quality of life, and traditional Western medicine has not alleviated it, you may want to consider trying a more holistic approach which is CBD, or Cannabidiol oil. New studies have found that CBD is effective as a pain reliever, and a good alternative for people that are sensitive to the side effects of prescription medicine. Research conducted in 2008 found that cannabinoids may be more effective at relieving pain than opioid painkillers. Furthermore, CBD oil has natural anti-inflammatory properties. CBD oil can be found online.
Read more: How Can The Best CBD Oil Help You With Back Pain
(https://vitanetonline.com:443/forums/Index.cfm?CFApp=1&Message_ID=5020)
---
How To Make GINGER DRINK To Reduce Pain, Arthritis, Bad Cholesterol And High Blood Sugar!



Date: March 26, 2017 04:44 AM
Author:
Darrell Miller (support@vitanetonline.com)
Subject: How To Make GINGER DRINK To Reduce Pain, Arthritis, Bad Cholesterol And High Blood Sugar!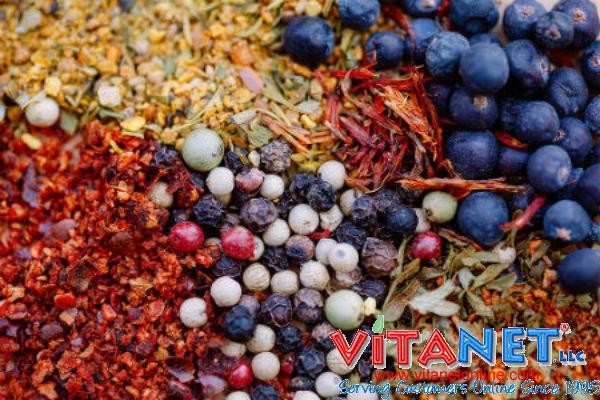 Diabetes is a very difficult disease that many people deal with on a daily basis. Additionally, diabetes requires those that are diagnosed with it to change their diets accordingly, so these unfortunate people often have to resort to very unfulfilling foods to satisfy the requirements to keep their diabetes at bay. However, one of the great foods for diabetes is mangoes, despite the fact that it has some sugar in it. In fact, many doctors and studies recommend that people with diabetes should eat mangoes everyday. As well as having the great taste and the general fact is it is a tasty item to add to any diet, albeit a diet designed to deal with diabetes, it also has a great source of vitamins and lowers cholesterol.
https://www.youtube.com/watch?v=o4vU9AsNTCU&rel=0
Key Takeaways:
Robot voice takes me out of the video and makes it hard to focus.
"Place pot on fire" seems like a poorly constructed piece of advice.
While the benefits are clearly listed they seem uninspired and possibly fake.
"Ginger is used true the centuries by holistic medicine ginger to treat many health disorders."
(https://vitanetonline.com:443/forums/Index.cfm?CFApp=1&Message_ID=4291)
---
Canine cannabis: Dogs with anxiety, arthritis and more benefiting from products derived from hemp ...



Date: March 24, 2017 04:44 AM
Author:
Darrell Miller (support@vitanetonline.com)
Subject: Canine cannabis: Dogs with anxiety, arthritis and more benefiting from products derived from hemp ...


If you've never heard of cannabis for canines, you are not alone. It is, however, turning into a growing trend. Pet owners across the United States are raving over hemp products that can treat a variety of conditions pets suffer from, and it's proving more effective than pet pharmaceuticals. Veterinarians are also recommending these products in greater numbers. Read on for more information about these products along with a story provided by one dog owner detailing how hemp biscuits greatly improved his dog's anxiety.
Key Takeaways:
The products contain CBD and do not contain THC. The healing properties are there but it is not mind altering to your furry friends.
It's prescribed primarily to pets as it would be to humans - for arthritic conditions, anxiety and joint issues.
The brand name is "Healthy Hemp" and is sold at Desert Raw Holistic pets. It comes in many forms and can be used for canines and felines.
"Pet owners across the country are going crazy over a hemp product they claim helps improve the health of their dogs and cats. Veterinarians are now jumping on board and"
Read more: https://www.aol.com/article/news/2017/03/17/canine-cannabis-dogs-with-anxiety-arthritis-and-more-benefitin/21901956/
(https://vitanetonline.com:443/forums/Index.cfm?CFApp=1&Message_ID=4273)
---
Yet another study confirms the holistic approach to health: Diet cures disease, NOT drugs



Date: February 16, 2017 12:59 PM
Author:
Darrell Miller (support@vitanetonline.com)
Subject: Yet another study confirms the holistic approach to health: Diet cures disease, NOT drugs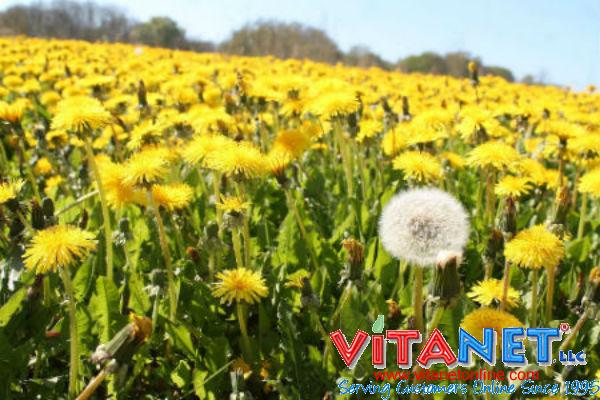 Neither treatment addresses the underlying causes of the condition. The new study consisted of an analysis of a small group of pediatric Crohn's and UC patients at Suskind's clinic whose parents consented to their treatment solely with an experimental dietary treatment for IBD. IBD is a cluster of related diseases characterized by pathological inflammation of the digestive tract
Key Takeaways:
Kittelson says that adjusting to the SCD was hard at first, but that following the diet is now relatively effortless and automatic.
We've even adjusted holiday traditions to fit into our new lifestyle. Instead of candy for special occasions, we swap them for other things.
Because foods are more complex than drugs and don't make profit for drug companies, medical research has been slow to research dietary intervention.
"Because foods are more complex than drugs and don't make profit for drug companies, medical research has been slow to research dietary intervention."
Reference:
//www.naturalnews.com/2017-01-26-yet-another-study-confirms-the-holistic-way-diet-cures-diseases-not-drugs.html
(https://vitanetonline.com:443/forums/Index.cfm?CFApp=1&Message_ID=3955)
---
Lingzhi mushrooms combat aging, disease and even cancer



Date: January 04, 2017 02:59 PM
Author:
Darrell Miller (support@vitanetonline.com)
Subject: Lingzhi mushrooms combat aging, disease and even cancer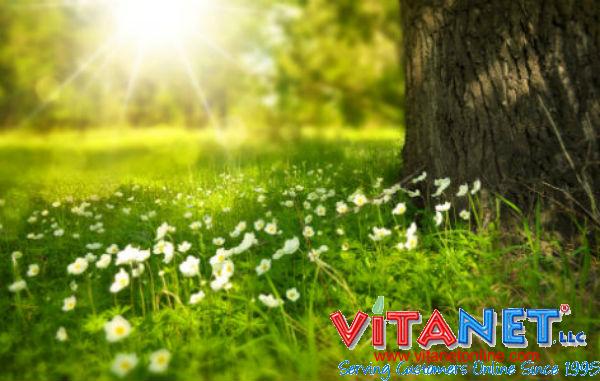 This article is a very informative article on how Lingzhi mushrooms can help prevent one from getting diseases such as cancer and that it also helps to combat cancer and aging. The mushroom has specific oils inside and outside of it and it could help the body of human when the processing mechanism within the body is enabled. This will prevent aging, but can not stop it, only help delay it.
Key Takeaways:
In ancient holistic medicine practices, such as Traditional Chinese Medicine (TCM), the full-grown mushroom was dried, cut into slices and then boiled in hot water and steeped to make a healing tea or soup.
As well as being bitter, Lingzhi mushrooms have a tough, woody texture; for this reason, they are used rather for their medicinal properties than for their nutritional value
These enzymes not only play a crucial role in digestion, but they also help to break down toxins, fight cancer-causing free radicals and increase the liver's metabolic efficiency.
"Lingzhi mushrooms have a remarkable diversity of genes coding for cytochrome P450 enzymes. These enzymes not only play a crucial role in digestion, but they also help to break down toxins, fight cancer-causing free radicals and increase the liver's metabolic efficiency."
Reference:
//www.naturalnews.com/2016-12-24-lingzhi-mushrooms-combat-aging-disease-and-even-cancer.html
(https://vitanetonline.com:443/forums/Index.cfm?CFApp=1&Message_ID=3742)
---
Acne's location on your body could reveal specific health issues



Date: November 14, 2016 06:54 AM
Author:
Darrell Miller (support@vitanetonline.com)
Subject: Acne's location on your body could reveal specific health issues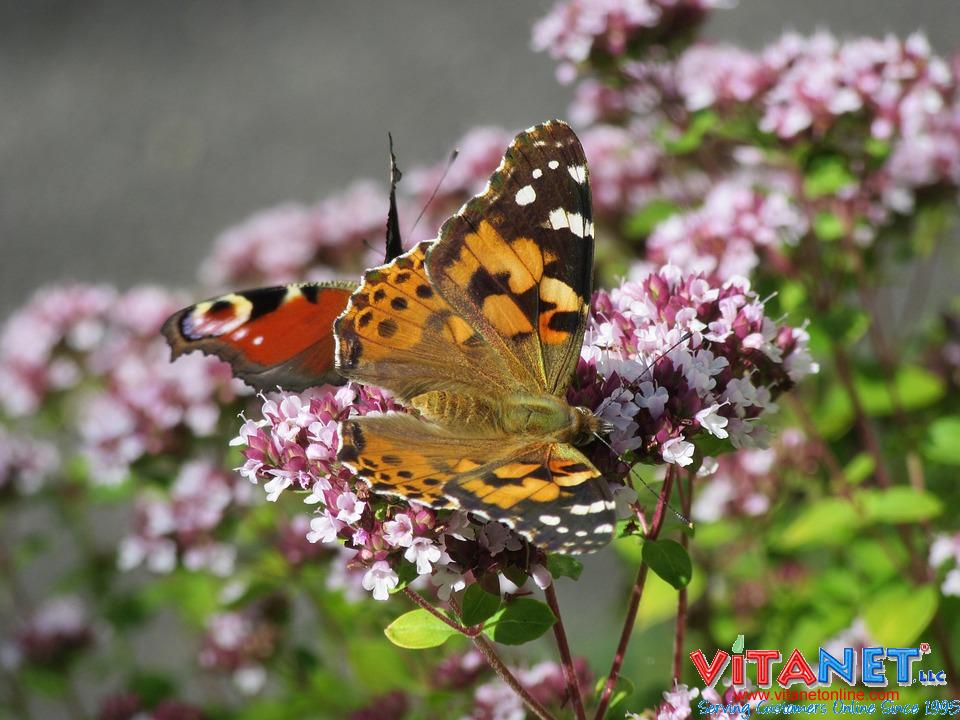 If you struggle with acne, it may be telling you something about your overall health. It seems the main cause of most acne is a bad diet, however, acne in certain locations can help diagnose specific problems in our health. Clothing choices, cosmetic usage, stress and blood sugar levels can all be causes of acne.
Key Takeaways:
Although acne was formerly thought to be a simple skin condition caused by buildup of dirt and dead skin, it is increasingly being understood as a genuine inflammatory health condition.
And while most pimples clear up on their own in a week or so, large or persistent acne outbreaks are a cause to consult a health care professional.
It's no wonder, then, that the nature of an outbreak can be used to diagnose certain underlying health imbalances.
"Although acne was formerly thought to be a simple skin condition caused by buildup of dirt and dead skin, it is increasingly being understood as a genuine inflammatory health condition"
Reference:
//www.naturalnews.com/055925_acne_inflammation_holistic_medicine.html
(https://vitanetonline.com:443/forums/Index.cfm?CFApp=1&Message_ID=3440)
---
Tips to Help Fight Breast Cancer



Date: October 05, 2016 05:38 PM
Author:
Darrell Miller
Subject: Tips to Help Fight Breast Cancer

For women, breast cancer is a well know villain. Medical doctors and specialists continue the long fight on all types of melanoma. Until a cure is found, women must maintain to fight the fight. These holistic remedies have showed promise in the fight against cancer.

Eat Your Broccoli - Yes, consuming broccoli may help lessen your uncertainties of getting breast cancer. It is stated to be one of the best veggies that battle many diseases due to its high sulfur content.

Work That Body - Help aid the prevention of breast cancer by working out to control excessive estrogen. The study suggests that exercising for about three to five hours weekly cut your risk in half of breast cancer, simply by decreasing tumor-promoting estrogen in your bloodstream.

Demolish Bad Fat From Your Diet - Cut virtually all harmful fats. Women eating a lot of trans fats tend to be two times as prone to suffer from breast cancer as women who consume the least.

Enjoy Soy - Investigation shows that utilizing soy may slightly lower your risk.

Munch on Walnuts - Research suggests 2 Servings of walnuts each day might keep cancer at bay. By only eating on 2 oz. of delicious nuts, you can squash errant cells because of the anti-cancer compounds found in nuts. A serving every day could prevent breast cancer extension up to 50%, based on the American Institute for Cancer Research.

Beans are Good For you Too - Women who consume beans and lentils have a substantial decrease of developing breast cancer compared to women who rarely eat them, based on a study in the International Journal of Cancer.
You are what you eat, by making healthier choices, one can fight back against cancer.
(https://vitanetonline.com:443/forums/Index.cfm?CFApp=1&Message_ID=3323)
---
Benefits of Extended Release Guggulipid



Date: January 03, 2013 04:10 PM
Author:
Darrell Miller (dm@vitanetonline.com)
Subject: Benefits of Extended Release Guggulipid

Guggul is one of the holistic ancient herbal extracts derived from the Commiphora wightii plant that had been predominant in India although some parts of northern Africa and Asia still had some traces of the same. Over the years, Guggul resin gum derived from the plant has been used to promote a healthy living, and has a good number of recent scientific research findings to back it up. Some of the health benefits associated with the use of Guggulipids supplements (also known as the Guggulsterone Supplements) include lowering of Low Density Lipoproteins (Bad Cholesterol), reducing inflammation, and significantly lowering the risk of suffering from cardiovascular diseases, tumors and cancers.
Research:

Extensive scientific research shows that Guggulipids play an important role in inhibition of its synthesis in the liver and its hydrolysis into bile salts. It also acts on the thyroid gland which in turn controls the Basal Metabolic Rate that directly relates to the rate of cholesterol catabolism in the body. Additionally, a cascade of reactions in the liver during the process of cholesterol hydrolysis down-regulates the uptake of cholesterol in the gut which ensures that the body is at a healthy blood cholesterol level.

Anti-Inflammatory:

The anti-inflammatory, anti-tumor and anti-cancer effects are highly associated with the stimulation of the liver to release C-Reactive Protein. Even though the CRP protein is primarily produced by the body in response to inflammation and cell death, presence of the CRP in the blood stream prior to an acute inflammation or cell death plays an important role in toning down inflammatory conditions such as rheumatoid inflammation as well as killing abnormal cells before they develop into tumors and cancerous cells.

However, Guggulsterones are rapidly regenerated in the body in the same rate that other steroid hormones are degenerated which makes the use of extended release Guggulipid supplements very essential. This makes it possible to have the body under constant supply of the component for optimal guggulsterone health benefits.
(https://vitanetonline.com:443/forums/Index.cfm?CFApp=1&Message_ID=2801)
---
How Does Holy Basil Extract Help with Pain



Date: May 19, 2011 01:52 PM
Author:
Darrell Miller (dm@vitanetonline.com)
Subject: How Does Holy Basil Extract Help with Pain

Holy Basil And Pain Management.
Holy basil extract is an herbal remedy that originated from India. It is best known as an adaptogen, and as such has become an increasingly popular herbal supplement in the past few years. It is effective in the management of stress, and anecdotal evidence is very positive. More importantly, recent studies have compared its analgesic properties to commonly used pain relievers in the market.
Pain Perception
Many different factors are involved in the perception of pain, but most painful conditions are tied to the process of inflammation. Pain is in fact a mechanism of the human body in response to situations that are potentially harmful or even life-threatening. For example, signals are sent to the brain from the body part exposed to extreme temperatures, allowing us to move away from the harmful stimulus.
Pain is of course an undesirable condition, though it is helpful in certain situations. The thought of pain alone brings about disagreeable feelings, such as fear. No wonder people are always seeking for remedies for physical pain, which can be caused by open wounds or physical trauma. More often than not, it is linked to routine activities, such as bad sleeping positions and sitting for long periods of time.
Common Factors
Modern lifestyle renders the human body more susceptible to pain, brought on by injuries and wounds as well as physical inactivity. There are countless working conditions that doctors and medical professionals have pointed out to be real occupational hazards. We often do not care so much about the way we work because the repercussions are not immediately felt, not while we are young. Two major factors lead to chronic pain later in life: wear and tear of tissues and limited physical exertion.
We become increasingly sensitive to pain as we age. We keep a wrong position during sleep sometimes, and the next morning we feel all sorts of muscle pain, such as neck pain. Similar pains take place every time we lean into our computer at work. In general, these kinds of pain are due to poor posture, which can easily be remedied. However, this can take a turn for the worse in the next couple of years as we continually subject our body to muscle strain and physical immobility.
Inflammatory Mediators
This is when natural remedies can help us. Holy basil has an age-old association with the relief of pain due to muscle strain. The chemical compounds that occur naturally in the plant species Ocimum tenuiflorum have been discovered to interact with mediators of inflammation. Researchers have learned that holy basil extracts are not only relieves pain but also contributes to holistic health.
More importantly, holy basil extracts appear to inhibit an enzyme called COX-2, which facilitates the biosynthesis of pain chemicals. Its role is to get our attention and tell us that there is something wrong with our body. This enzyme is responsible for the sensitizing arthritic joints to pain. It is also implicated in severe headaches, migraine attacks, muscle cramps, and related symptoms.
If you experience chronic pain, give holy basil a try!
(https://vitanetonline.com:443/forums/Index.cfm?CFApp=1&Message_ID=2297)
---
Clantro (Coriander Plant) to remove heavy metals



Date: November 05, 2009 01:51 PM
Author:
Darrell Miller (dm@vitanetonline.com)
Subject: Clantro (Coriander Plant) to remove heavy metals

Cilantro Heavy Metal Detox With Chlorella
Planetary Herbals is pleased to introduce Cilantro heavy metal detox, a unique herbal cleansing formula for defense against today's environmental toxins. The herbs in Cilantro heavy metal detox are known to bind to heavy metals, helping to clear them from the body. Chlorella is added to increase the chelating and cleansing actions of cilantro. This combination also provides effective antioxidant support for overall cell health.
Planetary Herbals Cilantro heavy metal detox contains organic cilantro leaf and organic chlorella, for the purest product possible.
Herbs: Nature's Answer to a Toxic World
Cilantro (one of the names used for the leaves of the coriander plant, Coriandrum sativum) is an ancient herb that has been used for millennia for health and for its robust, savory taste. Beyond its culinary value, modern research has confirmed the benefits of cilantro as a natural means of internal cleansing.
Recent studies show the cilantro attaches to heavy metals in the bloodstream. This process, known as "Chelation," helps our bodies eliminate metals from our systems, and helps cleanse and purify our tissues, organs and blood. This process is supported with the addition of chlorella, single celled algae that work synergistically to enhance cilantro's chelating and cleansing ability.

Binding heavy metals
Thousands of noxious chemical compounds, many of which didn't exist on the planet 100 years ago, now pervade our food, water, and air. Heavy metals like lead, mercury, arsenic, aluminum, and cadmium enter our bodies through food, air, cooking utensils, deodorant, and even the fillings in our teeth.
Cilantro's properties that enable binding with these toxins are thought to come from unique constituents, including citric acid, phytic acid, and electrolytes that attach to metals. The sequestration of metal ions by chlorella is assumed to be accomplished by surface ligands in the cell walls. Simply stated, both cilantro and chlorella contain properties that bind with metals, and chlorella additionally helps purge the bound metals from the organs.
Planetary Herbals: the PhytoDynamic Difference
Cilantro heavy metal detox is the latest in a herbal product line based on the principles of PhytoDynamics. PhytoDynamics unites a profound understanding of the interaction between plants and people, a commitment to holistic integrity of herbs for optimal efficacy, a strong grounding in scientific research, a world class quality control team, and a level of clinical expertise unmatched in the industry.
(https://vitanetonline.com:443/forums/Index.cfm?CFApp=1&Message_ID=2110)
---
Oregano oil hi in Carvacrol



Date: April 25, 2008 02:27 PM
Author:
Darrell Miller (dm@vitanetonline.com)
Subject: Oregano oil hi in Carvacrol

VitaNet ®, LLC is pleased to distribute Nature's Answer Oil of Oregano—one of the finest quality oregano oils available today. Nature's Answer offers you a concentrated oil of true oregano, Origanum Vulgare, steam-distilled in a base of extra virgin olive oil. There is a lot of confusion about oregano, because many plants throughout the world are called oregano. For example, marjoram (origanum marjorana) is a close cousin to true oregano, and Spanish and Mexican oregano are actually different plant species. It is important to be aware of these differences, because only Origanum Vulgare contains high amounts of the active ingredient, carvacrol. This is the exact species that Nature's Answer uses in its products.
It takes approximately 200 pounds of oregano to produce two pounds of Nature's Answer Oregano Oil. This highly concentrated form yields a quality plant product, retaining all the important volatile oils intact, true to Nature's Answer's philosophy of maintaining the plant's holistic Balance.
holistic Balance guarantees that the natural constituents of our herb products are in the same synergistic ratio as those found in the plant; an herb of this type reflects the natural balance of the plant, and all of its many micronutrients.
Oregano is rich in nutrients including vitamin A and C, niacin, calcium, magnesium, zinc, iron, potassium, copper, boron, and manganese. It also contains the active chemical constituents, thymol and carvacrol. These components have shown strong activity in protecting cells against foreign organisms.
The protective properties of oregano have been recognized by traditional herbalists throughout history as well as supported by modern scientific research. Oregano is also a powerful antioxidant, offsetting the adverse effects of free radicals on out bodies. Oregano oil has been shown in scientific studies to support intestinal, digestive and respiratory health and can also be used topically for minor skin irritations.
Each four-drop dose of Nature's Answer Oil of Oregano provides 13mg of oregano oil, which is guaranteed to contain a minimum of 7mg of carvacrol. Nature's Answer Oil of Oregano liquid and its high quality oregano oil in softgel form are always on deal at VitaNet ®, LLC Health Food Store.
(https://vitanetonline.com:443/forums/Index.cfm?CFApp=1&Message_ID=1772)
---
Oil of Oregano – The Natural Antiseptic



Date: March 08, 2007 02:39 PM
Author:
Darrell Miller (dm@vitanetonline.com)
Subject: Oil of Oregano – The Natural Antiseptic

Oregano is an aromatic herb that grows in the Mediterranean region, and is cultivated in many areas of the world. It is a member of the Lamiaceae or mint family, a plant family recognized for square stems and opposing pairs of leaves. The ancient Greek's original name for this plant, "oreganos", translated to "Delight of the Mountains". It earns this name because the fragrance that is exuded, which has been described as complex, warm and spicy. The Greeks believed that if their cows ate oregano, it gave the meat a better flavor. Today, Oregano is recognized internationally as a culinary spice. It is a popular herb with Americans, especially in the distinctive aroma of Italian style cooking. Aromatic spices have been used through out the world for centuries for both their distinctive flavor and aroma as well as for their medicinal qualities.
Oregano is rich in vitamins and minerals including vitamin A and C, niacin, calcium, magnesium, zinc, iron, potassium, copper, boron and manganese. In addition, the herb contains many active chemical constituents that provide beneficial support to our bodies, such as thymol and carvacrol these components strongly discourage the growth of microorganisms, as action recognized by traditional herbalists throughout history as well as supported by modern scientific research. Oregano additionally provides antioxidant activities, useful to offset the effects of free radical damage.
There is a lot of confusion about oregano, because there are many plants throughout the world that are called oregano. Marjoram is often referred to as oregano, because it is a close cousin to the "true" oregano, and the genus and species name of marjoram is Origanum marjorana. To add to the confusion, the plant called oregano in Spain, Thymus nummularius, is different than Mexican oregano, Lippia graveolens. It is important to be aware of this because different species have different chemical constituents. The active ingredient, carvacrol, is found in high amounts only in "true" oregano, origanum vulare, the exact species that vitamin supplement manufacture use.
It takes approximately 200 pounds of oregano to produce 2 pounds of oregano oil. This highly concentrated form provides you with a quality plant remedy containing all the important volatile oils intact, thus remaining true to maintaining the plant in its holistically balanced state.
Oregano oil is exceptional in its ability to destroy many different kinds of pathogenic (disease-causing) microorganisms. It has a stronger effect than commercial preparations of phenol, a well-recognized medical antiseptic. Disease causing microorganisms including bacteria, fungus, virus and parasites are involved in illnesses ranging from colds and flues to gingivitis of the gums, athlete's foot and candida. Oregano oil has been shown in scientific studies to actively inhibit and destroy E. Coli, candida albacans and the bacteria's that cause strep and staff infection. It has been used for diarrhea, intestinal gas and digestive problems, as well as sore throats and minor breathing difficulties in traditional herbology. Oil of Oregano can act as an immediate first aid for insect bites and minor cuts and scrapes as well as dandruff, diaper rash and other skin disorders.
Unlike pharmaceutical drug antibiotics, Oregano oil does not cause the development of resistant strains of bacteria. Although it is always possible for an individual to have an allergic reaction to any substance, there are no known adverse effects to Oil of oregano.
Try Oil of Oregano on the skin for external conditions such as athlete's foot. A few drops can be diluted in a teaspoon of water and used to brush the gums to help with gingivitis. Due to its high concentration, suggested internal use is just four drops (Start with one drop) in a full glass of water, three times per day. Each four drop dose of Nature's Answer Oil of Oregano provides 13mgs of Oregano oil, which is guaranteed to contain a minimum of 7mg of Carvacrol. It is also available from Nature's Answer in soft gel form.


--
Buy Oil of Oregano at Vitanet &reg


(https://vitanetonline.com:443/forums/Index.cfm?CFApp=1&Message_ID=1481)
---
Degenerative joint disease (osteoarthritis)



Date: August 24, 2006 03:55 PM
Author:
Darrell Miller (dm@vitanetonline.com)
Subject: Degenerative joint disease (osteoarthritis)

Degenerative joint disease (osteoarthritis) damages or destroys cartilage and its supportive collagen structure. As many as 40 million Americans, including the majority of people over age fifty, are thought to suffer from some form of this disease. Primary osteoarthritis, the "wear and tear" form, is due to normal use and age-related causes. Secondary osteoarthritis results from repeated joint trauma, inherited predisposition, or previous inflammatory conditions. While non-steroidal anti-inflammatory drugs (NSAIDs) treat symptoms only, a natural, holistic approach strives to improve the environment of the cartilage and joint as a whole by providing protective and restorative nourishment, increased circulation, decreased inflammation and reduced free radical damage.
High levels of Glucosamine and Chondroitin Sulfate
Widely regarded as the first defense in protecting joints, glucosamine and Chondroitin sulfate have been shown to effectively control joint pain and slow down or reverse the progression of cartilage deterioration. The integrity of joint gliding surfaces as well as the health of tendons, ligaments, joint fluids, skin, bones, heart valves and virtually all structural elements in the body is dependent upon the proper synthesis and availability of proteoglycans, integral components of joint cartilage.
Glucosamine provides two components critical to the synthesis of proteoglycans: hyaluronic acid and glycosaminoglycans (GAGs).
Chondroitin sulfate represents an important group of GAGs. It is not a single compound, but rather a class of compounds with different molecular weights that each have specialized functions within the body.
Numerous studies have shown that long-term safety, reduction in pain and protection of cartilage with body chondroitin and glucosamine are comparable or superior to results obtained with NSAIDs.
MSM. (Methylsulfonylmethane) MSM is a rich source of sulfur, a mineral required for GAG synthesis. A preliminary study suggests that MSM may help reduce pain in persons with degenerative arthritis.
Gota Kola. (Centella asiatica) known to support collagen synthesis and stimulate GAG's, Gota Kola has been used for many years in Europe to promote wound healing and blood vessel integrity. It also has been shown to improve circulation in small vessels.
Turmeric. (Curcuma longa) this saffron-colored root offers a wide range of benefits. It naturally inhibits the inflammatory COX-2 enzyme, reduces pain and is a potent antioxidant that protects the liver and other cells. High antioxidant diets may inhibit joint deterioration.
Bromelain. Derived from pineapple cores, Bromelain is most commonly used for healing soft tissue injuries and inflammation. It contains potent selective proteases (protein-digesting enzymes) and other substances which serve to block destruction of GAGs.
Trace Minerals. Micronutrients play many distinct roles in support of healthy joint connective tissue and joint cartilage matrix.
Black Pepper Extract. Bioperine is a highly concentrated extract (95% - 98% piperine) of black pepper. Used as a bioavailability enhancer, it has been shown to increase the absorption of vitamins, minerals and herbs.


--
Buy Discount Vitamins at Vitanet


Solaray Vitamins


(https://vitanetonline.com:443/forums/Index.cfm?CFApp=1&Message_ID=1356)
---
Night Health: A new approach to improving sleep.



Date: May 12, 2006 05:41 PM
Author:
Darrell Miller (dm@vitanetonline.com)
Subject: Night Health: A new approach to improving sleep.

Our night health, including the quality of our sleep and dreams, may be the most critical overlooked factor contributing to both emotional and physical illness in modern times. For millions, night is a time of growing frustration and deepening struggle with insomnia as well as compromised and insufficient sleep. Mounting data has confirmed that sleep problems are strongly associated with virtually all major illnesses ranging from cardiovascular disease to diabetes, infections and cancer, and obesity to depression.
Night health refers to a new approach to sleep and dreams that integrates complementary and alternative medicine with effective conventional perspectives. It is essentially a comprehensive body-mind approach to sleep. The first in a series of articles introducing the concept of night health, this article begins with a closer look at the limitations of the simulated sleep offered by sleeping pills. It then examines the basic alternative of supplemented sleep: the place of natural sleep-supporting supplements. Finally, it offers suggestions for increasing the utilization of such alternatives by supplementing supplements with essential information, education and guidance offered by a new and unique software program and the first book about integrative sleep health.
Simulated Sleep
As the public becomes increasingly aware of the health ramifications of sleep disturbances, more and more people are turning to sleeping pills. In fact, according to the IMS Health research, about 42 million prescriptions for sleeping pills were filled last year in the U.S. This represents a nearly 60 percent increase over the past five years alone. Some projections anticipate that the current $2.7 billion in annual sleeping pill sales will more than triple by 2010.
But instead of solving the problem, sleeping pills often make sleep problems worse. Sleeping pills commonly result in dependence. They can alter normal sleep architecture, cause amnesia and residual daytime "hangovers," and they often result in rebound insomnias when discontinued. Some sleep specialists argue that sleeping pill use is further associated with significant increases in mortality. Given the sense of desperation that can accompany insomnia, even such very serious concerns have not prevented sales of sleeping pills from skyrocketing in recent years.
We are currently witnessing an unprecedented advertising campaign on the part of the pharmaceutical industry designed to convince the public that sleep medications are indeed a safe and effective strategy for addressing sleep problems. Despite clever and seductive advertising, however, it remains highly questionable whether sleeping pills can truly offer us sleep. I believe it is more accurate to say that they result in a kind of artificial or simulated sleep. Compared to natural slumber, sleeping pills cause a chemical knockout. Unfortunately, so many people have slept poorly for so long, they have forgotten what it is like to experience truly restorative, deep and refreshing natural slumber. Instead, many people now hold a naïve, limited sense of healthful sleep, confusing it with being knocked out. And sleeping pills satisfy that very naïve notion of sleep.
Supplementing sleep
Rather than artificially simulating sleep with chemical knockouts, sleep-promoting supplements such as melatonin, valerian, and other botanicals support that body's own sleep-facilitating mechanisms more naturally. Such products work in greater harmony with nature and, unlike conventional drugs, they do not stimulate sleep, they supplement sleep. I think of natural supplements inviting us to sleep. The very potency of many natural products lies in their very gentleness, which works cooperatively with both body and mind to induce healthful sleep.
I believe that the potential benefits and markets for such supplements remain largely untapped. Consumers' expectations that sleep aids should knock them out rather than gently assist them in letting go into sleep must be addressed through targeted education and information campaigns. Consumers also need to learn how to use alternative sleep supplements in the context of a healthy sleep lifestyle or positive night health.
Supplementing supplements
As helpful as they can be in promoting night health, sleep supplements alone will not do the trick. In fact, I believe many people get discouraged and discount the potentially positive benefits of sleep supplements after using them without proper guidance and understanding. Sleep supplements work best when they are geared to work synergistically as a part of a larger night health promotion program.
The availability of a wide range of over-the-counter health supplements offers an important freedom in healthcare choices. But with increased freedom comes increased responsibility. Consumers need to become significantly more informed. Particularly with regard to night health, such supplements need to be personalized and prescriptive. When it comes to sleep health, one size does not fit all. Whether we choose melatonin or valerian or a specific blend depends upon who we are and exactly what we need. By prescriptive I do not mean ordered by a physician, but specifically tailored to the needs of the individual.
Because of a significant shortage of health care professionals knowledgeable about sleep and the alarming trend towards increased use of sleeping pills, I have assisted in the development of a unique software program that provides sleep solutions that are both personalized and prescriptive. After more than a decade in development, the sleep advisor—an expert software system that thoroughly evaluates and provides personalized comprehensive recommendations for improving sleep—is now available.
More recently, I completed the first truly integrative book on night health. Healing night: the science and spirit of sleeping, dreaming, and awakening offers a new, comprehensive perspective on night health that complements the sleep advisors high pragmatic approach. Together, healing night and the sleep advisor offers essential supplements to sleep supplements.
Rubin R Naiman is a psychologist and clinical assistant professor of medicine at the university of Arizona's health sciences center. He is also the sleep and dream specialist for dr. Andrew weil;s world renowned program in integrative medicine. Currently he serves as the sleep specialist at Miraval Resort, and is in private practice in Tuscon, AZ.
The above article is for informational purposes only and is not intended to diagnose or treat a particular illness. The reader is encouraged to seek the advice of a holistically competent licensed professional health care provider. The information in this article has not been evaluated by the food and drug administration. This product is not intended to diagnose, treat, cure or prevent any disease.
Rubin R. Naiman, PhD
Integrative Sleep and Dream Psychology
Clinical Assistant Professor of Medicine
Program in Integrative Medicine
University of Arizona
Sleep and Dream Specialist
Miraval Resort
Tucson, Arizona
520-770-1003
rrnaiman@cox.net
www.drnaiman.com
www.thesleepadvisor.com

(https://vitanetonline.com:443/forums/Index.cfm?CFApp=1&Message_ID=1276)
---
Preventing Chronic Health Problems with AHCC



Date: October 26, 2005 05:57 PM
Author:
Darrell Miller (dm@vitanetonline.com)
Subject: Preventing Chronic Health Problems with AHCC

Preventing Chronic Health Problems with AHCC
In a country supposedly as healthy as ours, an estimated 175 million people suffer from one form of chronic imbalance or another. This can take the form of obesity, which is the second leading cause of preventable death in the United States, second only to cigarette smoking; challenges to heart health, blood pressure, blood glucose levels, joint and cell health ,to name just a few.
In fact ,treating chronic health problems is what modern medicine has become .Sure, there are still many acute illnesses treated by modern medicine; but for the most part, we are fortunate enough to have long life spans and the health issues that go along with it. Therefore it is important to make sure that out immune systems are up to the task. That is where AHCC should become part of our daily lives.
AHCC is an nutritional supplement that was developed and is manufactured solely in Japan under strict practices. It is a hybridized extract of medicinal mushrooms where the active ingredient is an oligosaccharide made from the mycelia of several species of mushrooms, grown in rice bran.
AHCC and Cell Senescence
Every few years, a new buzz word comes along in medical circles. The latest one to be used both in a positive and negative fashion is senescence. For example, if an unhealthy cell can be artificially made to senesce, or grow old, then it will die sooner. If senescence of healthy cells can be delayed, that is an amazing achievement.
AHCC is the first nutritional supplement that shows principles of being able to promote certain cells in the immune system that keep us young and healthy, thus delaying immunosenesnscence.
AHCC and the Immune System
In order to get a full appreciation of how important taking AHCC on a daily bases is, one needs to understand the intimate role the immune system plays in our daily lives. It is responsible for riding our bodies of the unhealthy cells that are produced every day. The immune system protects us from the polluted air we breathe, the chemicaalized foods we eat, and most importantly, from the stress we bring upon ourselves just by the very nature of the way we live our lives. Our bodies were made for flight or fight capability; but never in history have we been in that mode on a daily basis. Our immune systems are under constant assault and it is up to you to take care of it even though you may not even be aware that it is there. We tend to only to think of our immune system when it is not working-when suffer mild or severe health challenges.
Without getting into too much detail, our immune system is a complex series of cells that all communicate with each other and must be balanced correctly in order for us to stay healthy. AHCC is able to encourage the helpful cells such as the natural killer (NK) cells while suppressing the ones that foster problems.
I am in clinical practice on a daily basis and use AHCC in almost every one of my patients. It is very versatile because of its effects on the immune system.
A Company Committed to Excellence
If everything I just told you wasn't enough to convince you that AHCC should become part of your daily armamentarium, then here's more fuel. AHCC is produced by a chemical company that is committed to excellence in manufacturing and most importantly in research. They have supported research at hospitals around the world, including local ones such as Columbia University, Harvard University and the University of California.
In fact, I just returned from a trip to Sapporo, Japan where the product is made and where each year, a team of scientists and medical professionals gather to discuss the latest research on AHCC, GCP, and oliganol-all products made by the same company. This was the 13th annual symposium and was attended by close to 1000 professionals.
It is remarkable to me that this company is able to produce such well-documented research while still being a nutritional supplement company, which shows it can be done. To me, this is the sign of a nutritional supplement worth recommending. If it does what it says it is supposed to do and has research to support those claims, than that is something you want in your daily diet.
So, even though you may never have given your immune system a second thought, you really should; and the best way to help it out is by taking AHCC on a daily basis, just like I do. I recommend 500 mg per day in the summer months and 1500 per day in the winter months as a simple preventive. Stay healthy!
About the Author
Fred Pescator, M.D., a traditionally trained physician practicing nutritional medicine, is President of the AHCC Research Association. He is the author of The Hamptons' Diet, Thin For Good and Feed Your Kids Well. Dr.Pescator lectures around the world, and has been featured on such shows as The View, The Today Show, Deborah Norville, The O' Reilly Factor, and Extra. Recent interviews include Woman's Health and Fitness, Let's Live, the New York Times, the Wall Street Journal, Fortune and more. He is also the author of numerous papers and magazine articals. Dr.Pescator is actively involved in clinical research , and is instrumental in developing and clinically testing many of the leading nutritional products. He is the President-Elect of the International and American Association of Clinical Nutritionists and a member of the National Association of Physician Broadcasters.
The above article is for informational purposes only and is not intended to diagnose or treat a particular illness. The reader is encouraged to seek the advice of a holistically competent licensed professional health care provider. The information in this article has not been evaluated by the Food and Drug Administration. This product is not intended to diagnose, treat, cure or prevent any disease.


--
Buy AHCC at 49% OFF here at Vitanet &reg


(https://vitanetonline.com:443/forums/Index.cfm?CFApp=1&Message_ID=902)
---
Sytrinol can lower Cholesterol by 27% - 34%



Date: September 20, 2005 09:56 AM
Author:
Darrell Miller (dm@vitanetonline.com)
Subject: Sytrinol can lower Cholesterol by 27% - 34%

Sytrinol – MultiPronged Heart Health
According to the American Heart Association, more than 60 million Americans suffer from on of more forms of cardiovascular imbalances. When we add in those individuals with blood cholesterol concerns, we see over 100 million Americans who may be in need of specific diet and lifestyle recommendations for achieving and maintaining heart health.
Aside from the generalized recommendations that we typically hear for heart health (lose weight, exercise more, and eat less fat and more fruits and vegetables) There are a number of potentially beneficial dietary supplements that may help to maintain cholesterol levels in the normal range. Among supplements there is a wide range of safety and efficacy between products—but a newer product called Sytrinol stands out for its clinical effectiveness.
Sytrinol is a patented blend of polymethoxylated flavones (from citrus) and tocotrienols (from palm fruit). One of the factors that sets Sytrinol apart from existing natural products for heart health is its multipronged approach to controlling multiple factors related to overall heart health—including control of cholesterol, cellular irritation, oxidation, triglycerides, and others.
Cholesterol Conundrum
While it is unarguable that cholesterol is an important contributor to overall heart health, it couldn't be further from the truth that cholesterol is the "only" or even the most important factor when it comes to protecting your heart. Did you know that approximately HALF of all serious heart challenges each year are experienced by people with NORMAL cholesterol levels? If Cholesterol is not to blame, then what is?
In addition to total cholesterol levels (the "number" that you may know as 200 to 240 of other values in "mg/dl" units), we know how that LDL and HDL matter a lot (Low-density lipoprotein—the "bad" cholesterol, and High-density lipoprotein—the "good" cholesterol). We also know that some forms of the bad and LDL can be "Badder" than others—specifically those with lots of structural protein called "apolipoprotein B" (which tends to encourage LDL cholesterol to become embedded in your blood vessel linings—bad!). In addition to our total cholesterol, LDL, HDL, and the various apoproteins, we also need to know our triglyceride levels, our levels of cellular irritation, what our free radical load looks like, and what our antioxidant defenses are. Sytrinol addresses each of these important aspects of heart and health simultaneously.
The Sytrinol Solution
Polymethoxylated Flavones (PMFs) in Sytrinol are just what they sound like – flavonoid compounds with extra methoxy groups compared to "regular flavones. Like all flavonoids, the PMFs deliver potent antioxidant activity, but the PMF version is about three times more potent in its ability to address cholesterol levels (20% - 30% reduction in clinical Studies). The two primary PMFs are nobiletin and tangeretin.
In addition to the PMFs, Sytrinol contains palm tocotrienols—one of the most potent antioxidant nutrients known. An interesting effect of tocotrienols is a reduction in cholesterol synthesis in the liver—by a mechanism similar to (but safer than) the commonly utilized mechanism of inhibition of the HMG-CoA Reductase Enzyme.
Sytrinol is known to work via several unique mechanisms to reduce triglycerides (TG), total cholesterol (TC) and low-density lipoprotein cholesterol (LDL). First, by reducing DGAT activity (Diacylglycerol acetyl transferase) and increasing liver PPAR (Peroxisome porliferator-activated receptor)—Sytrinol can reduce overall synthesis of TG (DGAT inhibition). The overall effect is to reduce TG levels in the blood by two complementary mechanisms.
In terms of LDL effects, Sytrinol also reduces both Apolipoprotein B levels (ApoB—needed for the synthesis of LDL particles) and MTTP levels (microsomal triglyceride transfer protein-needed to transfer fat into the new LDL particles). By reducing levels of both these tructural LDL components, Sytrinol reduces overall LDL levels, and thus total cholesterol levels, in the blood.
The clinical results behind Sytrinol are impressive—showing a reduction in levels of total, LDL, and triglycerides by 27% - 34% within 4 weeks. In one of these studies, ApoB levels were reduced (suggesting reduced LDL) and ApoA1 levels were increased (suggesting increased HDL)—as would be expected based on the biochemistry of PMFs and tocotrienols.
Sytrinol is also wonderfully safe—and at the effective dose of 300mg daily, users will benefit from its multipronged effects. One aspect of Sytrinol safety that I especially like is the finding that, unlike some flavonoids like naringin from grapefruit, there are no known risks of drug interactions with the form of citrus derived PMFs found in Sytrinol (certain grapefruit flavonoids can interfere with liver enzymes needed to metabolize many prescription drugs).
Summary
Not since Red Yeast Rice was removed from the market by the FDA, have we had a truly effective, multimechanism solution for cholesterol control (and nearly total heart health). There are certainly other options for addressing heart health and cholesterol levels, but among the available choices, such as policosanol, guggulipid, niacin, and plant sterols, we're looking at about half the cholesterol-lowering ability (10% - 15% in most cases) compared to Sytrinol. If youre in the "borderline" zone of cholesterol levels (about 240mg/dl and below), you should absolutely consider Sytrinol to keep your cholesterol levels under control.
References
Kurowska EM, manthey Ja. Hypolipidemic effects of absorption of citrus polymethoxylated flavones in hamsters with diet-included hypercholesterolemia. J Argic food chem.. 2004 may 19;52(10):2879-86.
Kurowska EM, manthey Ja, Casaschi A, Theriault AG. Modulation of HepG2 cell net apolipoprotein B secretion by the citrus polymethoxyflavone, Tangeretin. Lipids 2004 feb;39(2):143-51.
Manthey JA, Grohmann K, Montanari A, Ash K, Manthey CL, Polymethoxylated flavones derived from citrus suppress tumor necrosis factor-alpha expression by human moncytes. J Nat Prod. 1999 mar;62(3)441-4.
Mora A, Paya M, rios JL, Alcaraz MJ. Structure-activity relationships of polymethoxyflavones and other flavonoids as inhibitors of non-enzymic lipid peroxidation. Biochem Parmacol. 1990 Aug 15;40(4):797-7.
Takanaga H, Ohnishi A, Yamada S, Matsuo H, Morimoto S, Shoyama Y, Ohtani H, Sawada Y. Polymethoxylated flavones in orange juice are inhibitors of P-glycoprotein but not cytochrome P450 3A4. J Pharmacol exp. Ther. 2000 Apr;293(1):230-6.
By: Shawn M. Talbott, PH.D.
Disclaimer: The above article is for informational purposes only and is not intended to diagnose or treat a particular illness. The reader is encouraged to seek the advice of a holistically competent licensed professional health care provider. The information in this article has not been evaluated by the Food and Drug Administration. This product is not intended to diagnose, treat, cure, or prevent any disease.


--
Vitanet &reg


(https://vitanetonline.com:443/forums/Index.cfm?CFApp=1&Message_ID=791)
---
Source Naturals



Date: August 20, 2005 11:48 AM
Author:
Darrell Miller (dm@vitanetonline.com)
Subject: Source Naturals

Source Naturals is located in California's Santa Cruz Mountains, overlooking Monterey Bay. The 400 people who work at our company are surrounded by nature's beauty. The ebb and flow of tides, the flight patterns of shore birds, the migration of whales, the rings that mark the years of ancient Redwoods—all are daily reminders of nature's quest for balance and alignment. Our strong connection to nature guides us, as we apply these holistic principles to the development of nutritional supplements. We believe our formulations are at the leading edge of a revolution in health consciousness, which includes new perspectives in diet, lifestyle, emotional and personal development and complementary health care. Source Naturals' Strategy for Wellnesssm is to provide education that helps individuals take charge of their health. The result is people who are more fulfilled and a world that is stronger and healthier.


--
Discount Vitamins at Vitanet &reg


(https://vitanetonline.com:443/forums/Index.cfm?CFApp=1&Message_ID=740)
---
Source Naturals - Scientific Formulation



Date: August 20, 2005 11:42 AM
Author:
Darrell Miller (dm@vitanetonline.com)
Subject: Source Naturals - Scientific Formulation

"Formulation is an art—based on science, traditional approaches, and a thorough understanding of an issue. My prime responsibility is to design and create formulas that are comprehensive and effective. I strongly believe in supporting the whole person and in empowering people to take control of their health through nutrition and self-education." –Linda Meltzer, C.N., Research Specialist
Scientific Formulation
Formulation at Source Naturals begins with our highly trained research and product development staff. Our researchers conduct an exhaustive review of the scientific literature on each nutrient or botanical.
Their investigation covers traditional approaches, modern medical interventions, and current studies.
Dosage, delivery method, optimal ratios and combinations of ingredients, biochemical interactions of nutrients and herbs, the quality and form of raw materials—all are scrutinized in a quest for product efficacy. Members of our research, product development, quality control, regulatory affairs and manufacturing groups regularly attend quality circle meetings. At these meetings, team members contribute their particular expertise to resolve complex issues in the development of formulas, labels and literature.
Source Naturals researchers have all the scientific knowledge and tools of the supplement industry at their fingertips— but they also have something other companies may lack. Our expert formulators understand the need to address nutritional symptoms* at their root cause: body system imbalances. The ultimate expression of this quality-assured formulation method is our line of Bio-Aligned Formulas™. These products address nutritional symptoms* by supporting the multiple body systems involved.
Only by this holistic method of bringing alignment to your interdependent body systems can vibrant health be attained.
Source Naturals labels and literature explain the structure-function benefits of each product. Corroborated research backs these statements, from authoritative sources such as biochemistry texts, respected journals, herbal pharmacopoeia and homeopathic Materia Medica.
Our labeling and literature are reviewed by attorneys who specialize in FDA law. This ensures that claims are accurate and appropriate according to the Dietary Supplement Health and Education Act (DSHEA).
(https://vitanetonline.com:443/forums/Index.cfm?CFApp=1&Message_ID=736)
---
Energizing Intimacy - The foundation of a loving relationship is built on communication



Date: July 27, 2005 04:17 PM
Author:
Darrell Miller (dm@vitanetonline.com)
Subject: Energizing Intimacy - The foundation of a loving relationship is built on communication

Energizing Intimacy
The foundation of a loving relationship is built on communication.
Mars/Venus. He said/she said. Action movies/chick flicks. However you choose to characterize differences between the sexes, one this is clear: We tend to see men and women as irreconcilable opposites, people who need each other deeply yet who often don't know how to live with one another. The stress that ensues when the love connection breaks down aches not only our hearts but the rest of our bodies as well…to say nothing of what it teaches our children about the nature of relationships.
This issue of Energy Times is primarily devoted to offering advice and guidance on how to rebuild that love connection; how committed, loving couples can energize intimacy in their relationships. You can find valuable information in stories on the incredible herbs around the world that aid and enhance libido; tips on how women can use natural cosmetics to rev up a partner's sexual engine; and how couples can create passion in the kitchen, through mutual back massage and after menopause.
But those articles offer little help if the foundation of your relationship is not primarily built on communicating your needs and desires- whether inside or outside of the bedroom- and listening, really listening, to the other person in your life. Communication is the holistic way to view sexual health and healing because having a clear understanding with your partner about love and life is the way your relationship can truly be whole.
With our national divorce rate hovering around the 50% mark, it is clear that American adults still have an immense learning curve when it comes to talking about sex and intimacy. Sensual images and situations bombard us from books, television, films and Internet sites, yet we seem to be as clueless as ever, not knowing how to talk intelligently about intimate relationships to each other or to our children.
Part of the problem stems from the constant barrage of verbal and visual messages- whether from our parents, friends or corporate advertising- that make us incredibly self-conscious about sensuality and our bodies. Many women fight to come to terms with self-images of their bodies as not thin or beautiful enough, while a lot of men struggle to overcome fear and insecurity over their sexual prowess. Carrying such baggage around can't help but negatively affect the way people relate in a relationship. After all, before you can share love with your partner, you must learn to love yourself.
We also have to overcome the energy flows that start getting blocked during childhood, when we learn to restrain our emotional energy for the sake of fitting in. Like water behind a crumbling dam, though, repressed energy leaks out in all sorts of extremely unhealthy ways: Anger, depression, irritability, stress- and sexual dysfunction.
Learning to Talk
According to Chris Frey, a Missouri-based psychotherapist and pet who has studies sexual relationships, our culture does a great job reaching people about the mechanics and "how-to" of intimacy and the dangers of unprotected sex, but few families or institutions talk about healthy sexuality with a partner.
"Culturally, the prevalent myth still is that loves means intuitively knowing what my partner wants," Frey said in an interview posted on the website of the Missouri Lawyer Assistance Program (MOLAP). "People think if they have to talk, or worse yet, ask about it, then there must be something wrong with them. That's incorrect. Instead of open communication, people often turn to innuendo, humor and guesswork. When couples break through that, the sensitivity and intimacy built as two uncertain people begin to communicate about sex builds an amazing amount of trust, and most likely, a much more pleasurable relationship."
In fact, trust is a key part of a model of healthy sexuality developed by social worker, marriage and family therapist and author Wendy Maltz. Called CERTS, Maltz's model requires that five basic conditions be met for a healthy sexual relationship: Consent, Equality, Respect, Trust and Safety.
• Consent means you can freely and comfortably choose whether or not to engage in intimate activity and you are able to stop the activity at any time during the contact.
• Equality means your sense of personal power is on an equal level with your partner. Neither of you dominates the other.
• Respect means you have positive regard for yourself and for your partner. You feel respected by your partner.
• Trust means you trust your partner on a physical and emotional level. You have mutual acceptance of vulnerability and an ability to respond to it with sensitivity.
• Safety means you feel secure and safe within the intimate setting. You are comfortable with and assertive about where, when and how the intimacy takes place. You feel safe from the possibility of harm, such as unwanted pregnancy, sexually transmitted infection and physical injury. According to Chris Frey, it is only when the CERTS model-what he calls "the attitudes of healthy sexuality"-exists as a foundation in the relationship that you can build on those attitudes with behaviors such as romance, affection, intimacy and sensuality. "The CERTS model is a guide for being more mature and loving in any adult relationship: marriage, dating, friendship. The opportunities to move away from shame, miscommunication, exploitation and confusion are all present in this information. In Sexuality, CERTS is the work for an advanced course in having a healthy relationship. In life, CERTS is simply a great guide for how we can choose to interact with one another." Once a couple achieves wholeness through communication, they can spend the rest of their lives exploring the limitless sensual possibilities.
-Steven Hanks and Lisa James



--
Vitanet &reg



(https://vitanetonline.com:443/forums/Index.cfm?CFApp=1&Message_ID=713)
---
Supports Healthy Blood Sugar Levels-Herbally



Date: July 05, 2005 10:18 AM
Author:
Darrell Miller (dm@vitanetonline.com)
Subject: Supports Healthy Blood Sugar Levels-Herbally

Supports Healthy Blood Sugar Levels-Herbally
The introduction of refined sugars into the modern diet has had tremendous negative health consequences on world health. For example, diabetes, especially insulin-independent diabetes (Type 2), is growing rapidly in the United States particularly among children. This type is partly due to the inability of insulin to effectively transport sugar to receptor sites and into cells, where the sugar can be metabolized. Instead of being "burned up," sugar builds in the blood, creating a potentially serious health problem. This inefficiency can occur for a number of reasons, including: insufficient insulin production due to pancreas dysfunction (though many Type 2 diabetics produce excess insulin); the inability of insulin to carry sugar to receptor sites; a defect in the insulin; or a defect in the receptor that does not allow for the sugar to be transported through the cell membrane. Even if one does not have diabetes, it is important to maintain healthy blood sugar levels through proper diet, exercise, and weight management. This is especially important in children who were recently found to obtain 14% of their daily calories from sweet drinks (sodas), overtaking white bread as the primary source of total daily caloric intake. Regardless of the reason, a number of botanicals, in addition to key lifestyle recommendations, have been shown in modern research to support healthy blood sugar levels by enhance sugar metabolization. (Cinnamomum aromaticum syn. C. cassia*) is one botanical that has been shown to have a positive effect on potentiating the effects of insulin.
*The study referrd to the material used as Cinnamomum cassia. The officially accepted botanical nomenclature has changed and is now Cinnamomum aromaticum.
Ancient Spices for Modern health
Spices have been used historically to increase metabolism, raise body heat (thermogenesis), improve digestion and assimilation, and potentiate the effects of other substances. For this reason, in many herbal traditions, small amounts of hot pungent spices were added to many traditional compounds. Regarding sugar metabolization, a study by the United States Department of Agriculture (USDA) looked at the potential effects of 49 spices on insulin function (Broadhurst et al. 2000). These researchers found that cinnamon was the most bioactive in directly stimulating cellular glucose metablosim, i.e. the ability of cells to utilize sugar. The same researchers followed up with constituent studies and determined that it was water-soluble compunds in the extract that had this insulin-potentiating effect. This was followed by a clinical trial (60 subjects), also with involvement of the USDA, on the effects of cinnamon for potentiating insulin. The equivalent of 1, 3, and 6 grams (g) of cinnamon powder (approximately 1/4 to 1.5 teaspoons) reduced blood glucose levels 18-29% in 40 days (Khan et al. 2003).
There was a significant increase in efficency between the 1 and 3 g doses, but an insignificant increase between the 3 and 6 g doses. One mechanism of action that has been postulated is that cinnamon increases the activity of PI-3 kinase, an enzyme that is critical in regulating the ability of glucose to be transported into the cell, where it can be utilized as energy. In addition to its ability to potentiate insulin, the cinnamon also supported healthy triglyceride and cholesterol levels, both important health benefits in general.
There is an additional benefit of using cinnamon for many Americans; like many spices it is a potent thermogenic agent. This means it can be used as a healthy adjunct to a weight loss program that includes dietary modification and proper exercise. The excessive consumption of simple sugars in conjunction with poor diet and sedentary lifestyles can cause unhealthy blood sugar levels while providing themogenic support can have long-lasting health benefits.
There have been a number of popular articles on the recent studies. This had led some to ask if crude cinnamon powder can be used with the same effect and safety. This has not been tested. As with all spices, cinnamon is rich in essential oils. Essential oils have beneficial effects, but the insulin-potentiating effect was found to occur in the water extract. This would suggest that many of the oil soluble compunds were lost in the processing. Also, essential oils can be stimulating and irritating, one of the reasons they are generally used in small amounts as flavoring agents. Therefore, it would be best to look for products that contain the water extract to ensure you are delivering the preparation that most closely reflects the preparation used in the studies.
Weight Loss & Lean Muscle Mass- An Important Key to Increased Insulin Sensitivity
Maintaining healthy weight and increasing lean body mass are key components in the supporting healthy blood sugar levels. Recently it was reported that only two days of inactivity resulted in a decreased level of insulin sensitivity. Therefore, supporting healthy blood sugar levels is extremely important for those wanting to maintain a healthy lifestyle. In obesity, or in those with a significantly higher percentage of body fat over lean muscle (body mass index greater that 25), it is very difficult for insulin to do its job effectively. The reason is quite simple: fat cells can prevent insulin from actually reaching insulin receptor sites; the fat physically blocks the receptor, and the sugar that should have been burned off through cellular function remains in the blood. It is important to know that, in such cases, there is often nothing at all wrong with the pancreas (the insulin-producing organ), the insulin, or the receptor sites. The fat simply prevents insulin and sugar from reaching their target. In many cases, people are over-producing insulin in an attempt to get more sugar to the receptor sites. After awhile, the pancreas can become exhausted and no longer produce adequate amounts of insulin. Therefore, a primary therapy for supporting healthy blood sugar levels is proper weight management through diet and exercise.
References
Broadhurst CL, Polansky MM, Anderson RA. 2000. Insulin-like biological activity of culinary and medicinal plant extracts in vitro. J agric Good Chem. 48(3):849-852. Khan A, Safdar M, Khan M, Khan K, Anderson R. 2003. Cinnamon improves glucose and lipids of people with Type 2 diabetes. Diabetes Care 26912):3215-3218.
Roy Upton is trained in Western and traditional Chinese herbalism, and has been a professional herbalist for 18 years. He is past president and current vice-president of the American Herbalists Guild (AHG) and is also executive director and editor of the American Herbal Pharnacopoeia. an organization dedicated to the development of authoritative monographs on botanicals used in supplements and medicines. Roy is general manager of Planetary Formulas and a memeber of the Standards Committee of the American Herbal Products Association. He is the author of several books, including St. John's Wort and Echinacea in the Keats Publishing Good Herb Series and co-author of the Botancial Safety Handbook, published by CRC Press. Roy lectures and writes extensively.
Disclaimer: The above article is for informational purposes only and is not intended to diagnose or treat a particular illness. The reader is encouraged to seek the advice of a holistically competent licensed professional health care provider. The information in this article has not been evaluated by the Food and Drug Administration. This product is not intended to diagnose, treat, cure or prevent any disease.


--
Vitanet &reg


Also try: Now Vitamins brand for low priced vitamins!


(https://vitanetonline.com:443/forums/Index.cfm?CFApp=1&Message_ID=547)
---
Bio-Chelation



Date: June 29, 2005 05:38 PM
Author:
Darrell Miller (dm@vitanetonline.com)
Subject: Bio-Chelation

Bio-Chelation* By Ellen J. Kamhi, Ph. D. with Dorie Greenblatt In The Beginning The Bio-Chelated¨ process describes a proprietary cold extraction technique developed by Mr. Frank D'Amelio Sr., founder and owner of Nature's Answer¨, and well- respected author*. Long before Nature's Answer¨ was formed (early 1970's), Mr. D'Amelio was immersed in the study of botanical medicine, researching the various herbal texts including the national USP/N.F. (United States Pharmacopeia/National Formularies) dating back to the mid -1800's. (The USP/N.F. is a reference source that provides manufacturing standards and extraction techniques used to make herbal formulas; these standards were considered official prior to 1938.) This authoritative formulary discussed the use of plant parts such as leaf, stem, bark, flowers and roots. It recommended certain solvents known as "menstruums", in which plant parts were soaked in order to extract their active constituents. High heat was also often utilized to concentrate the extract. Mr. D'Amelio noticed that high amounts of solvents, usually alcohol, were often recommended, and that sediment would fall to the bottom (precipitate) in certain solutions. He began to investigate how he could offer the consumer potent herbal products made with very low heat, with minimum precipitation, and without a lot of alcohol!
A Clue From Nature In working towards the goal of attaining a final botanical extract product with little alcohol, Mr. D'Amelio turned to Nature for the apparent answer. He realized that plants were composed of 80-85% water as well as some alcohols, fats, etc. If plants were able to keep the active constituents in solution and use them as needed mainly through water, not alcohol or other solvents, why couldn't he? Thus, he began a long, in-depth series of experiments with many different plants. Through rigorous research protocols and scientific testing, he discovered that the active constituents of some plants could be extracted using lower alcohol amounts with water and other natural solvents such as organic apple cider vinegar or vegetable glycerine. At other times, however, higher alcohol was necessary, such as when he was extracting volatile oils like menthol from peppermint. The experimentation process continued, with Mr. D'Amelio documenting the optimum menstruum combinations required for each plant to yield the maximum beneficial components. (Note that there are differences in alcohol. The alcohol consumed in wine and beer is derived through a natural fermentation process with no processing other than filtration. When distilled alcohol is added to an extraction, which some herbal manufacturers use, it effects the body in a more detrimental way; thus the development of the Bio-Chelation¨ process, which uses only organic alcohol).
The Bio-Chelated¨ Method Is Developed As Mr. D'Amelio continued his experimentation with various plants and menstruums, his extraction processes became more refined, and eventually led to the development of the Bio-Chelated¨ method. The Bio-Chelated¨ method incorporates soaking for a period of time, using different menstruum ratios for different plants to optimize their therapeutic values. Furthermore, this procedure offers additional significant advantages when compared with other types of extraction processes commonly employed by competitors in the herbal industry.
Bio-Chelation includes the use of "cold extraction", where the plant parts are extracted without being exposed to excessive amounts of heat. Cold extraction helps the herb maintain vital minerals and other trace elements in solution, thus enabling the herb to keep its holistic Balanceª intact. (holistic Balanceª means that extracts retain as many of the natural constituents of the original plant as possible.) In addition, the Bio-Chelated¨ process incorporates the use of an exclusive technique that removes much of the alcohol used during the menstruum soaking (maceration) phase, replacing it with vegetable glycerin instead. The resulting yield is an herbal extract that is either alcohol-free, or has a low alcohol content. (Both alcohol-free and low alcohol products from Nature's Answer feature vegetable glycerin only. Glycerin is used because it helps bind certain plant constituents, is natural to the body, is easily absorbed by the cells and has little insulin response. Only vegetable glycerin has been used since 1972. In addition, all alcohol used in Nature's Answer's low alcohol formulas is certified organic.)
The Bio-Chelated¨ method was the first extraction process to yield a 12-14% alcohol extract in the herbal industry!
Nature's Answer Stands The Test of Time Over the last quarter of a century (since 1972), the Bio-Chelated¨ cold extraction process has been painstakingly tested and proven to stand the test of time. Incorporating Mr. D'Amelio's proprietary cold extraction process in today's manufacturing procedures continues to yield a measurably superior product. One such example is Saw Palmetto from Nature's Answer¨, a product that is produced utilizing our Bio-Chelated¨ method versus the more expensive CO2 method. Our Bio-Chelated¨, cold extraction process yields a product that not only contains the same amounts of active constituents as the more expensive CO2 extracted product, but features a higher percentage of polyphenols, the compounds responsible for the herb's antioxidant properties. The end result is a Saw Palmetto extract that maintains its holistic balance! (Note that most prior successful studies done on Saw Palmetto utilized grain alcohol extracts which contained naturally occurring polyphenols; the CO2 extracted products do not contain polyphenols!) Although larger quantities of herbal products are now being produced as compared to the earlier experimental batches made by Frank D'Amelio, his founding corporate philosophy remains intact - combine the greatest care with the highest quality of raw material to create the ultimate herbal extract that works. After all, that's what it's all about, isn't it? Bio-Chelated¨..Another reason to count on Nature's Answer Without Question! Manufacturing Highlights:
State-of-The-Art Laboratory Manufacturing Equipment HPLC, UV, IR, GC/MS, LC/MS, TOC and Densitometer 316 Pharmaceutical Grade Stainless Steel or Glass Lined Extraction Vessels (instead of the inexpensive, more commonly used plastic or polyethylene extraction vessels; these vessels are porous and may contain microorganisms, residual plasticizers that are difficult to clean and could cross contaminate different batches of herbs) FDA Registered & Pharmaceutically Licensed cGMP and SOP Compliant Manufactured in the U.S.A. *Botanicals - A Phytocosmetic Desk Reference (1999), Botanical & Herbal Folklore (1974), The Botanical Practitioner (1978) Bio-Chelated¨ is a registered trademark of Bio-Botanica Inc.¨ holistic Balanceª is a trademark of Bio-Botanica Inc.¨

--
Vitanet &reg


(https://vitanetonline.com:443/forums/Index.cfm?CFApp=1&Message_ID=536)
---
LIFE FORCE MULTIPLE - Essential Nutrients to Support Your Low Carb Lifestyle..



Date: June 29, 2005 10:39 AM
Author:
Darrell Miller (dm@vitanetonline.com)
Subject: LIFE FORCE MULTIPLE - Essential Nutrients to Support Your Low Carb Lifestyle..

Taking care of your body is an especially important challenge in today's stressful and hectic world. Choosing a low carb lifestyle is an increasingly popular way to seek better health. In fact, there are approximately 30 million U.S. adults counting their carbs right now. While effective for weight control and therefore having positive health effects, low carb approaches can also result in serious nutrient imbalances. Thus, adding the right multiple to your low carb approach is an enormously important next step for your good health. LIFE FORCE MULTIPLE, the top-ranked and award–winning multiple from Source Naturals, replenishes these nutrients and provides compounds that will help your body process the increased proteins and fats better while you are restricting carbs.
Low Carb Benefits
Restricting carbs can have many health benefits. And lowering your intake of refined simple carbs, such as sugar and white flour, can help you promote healthy blood sugar and insulin levels, which is critical for your good health. Insulin is used to move the glucose from carbs into your cells for energy. Ingesting too many refined carbs can greatly reduce your body's ability to use insulin well, which can lead to short and long-term health concerns.
Replenish Nutrients with LIFE FORCE
LIFE FORCE contains optimal levels of many nutrients that might be deficient in low carb meals. Counting carbs can lead to restrictions of nutrient dense foods such as dairy products, grains, fruits and vegetables. LIFE FORCE contains many of the same protective antioxidants, vitamins and minerals as fruits and vegetables, including beta-carotene, vitamin C, vitamin E, flavinols, magnesium and selenium. It also contains high levels of the same vitamins found in grains, including all of the B vitamins, to support your body's healthy energy metabolism. And it contains nutrients found in dairy products such as calcium, potassium, vitamin A and vitamin D.
Support Healthy Fat and Protein Consumption with Life Force
Low carb lifestyles mean higher consumption of proteins and fats. Unfortunately, there are artery, heart, colon and many other health concerns associated with meals that are high in fat and protein and low in fiber and produce. However, the nutrients in LIFE FORCE can help you better process eating this way. LIFE FORCE contains high levels of protective fat-soluble antioxidants such as alpha lipoic acid, ascorbyl palmitate (vitamin C ester) and vitamin E to protect your body from the free radicals generated by consuming more fats. It also contains many nutrients for liver health, such as silymarin, CoQ10, N-Acetyl Cysteine and turmeric to help support the fat metabolism your liver is responsible for. LIFE FORCE also contains a high level of the B vitamin biotin, which aids in fat, protein and energy metabolism.
Restricting simple carbs can do much more than help you maintain a healthy weight; it can also be the foundation for maintaining good health throughout your long life. But you need to develop a thoughtful holistic strategy for success. When you integrate LIFE FORCE MULTIPLE into your wellness plan, then you can benefit from decades of clinical research about the nutrients your body needs to support optimal health and a low carb lifestyle, long before this information becomes part of mainstream health recommendations. Join this wellness revolution by adding LIFE FORCE to your strategies for health and allow yourself to start feeling energized today!
References
Marchione, M. (2004). Eating Lots of Carbs May Raise Cancer Risk. Associated Pres. Available at com/news?tmpl=story&u= /ap/20040806/ap_on_he_me/fit_cancer___carbs . Warner, J. (2004). Have We Gone Carb Crazy? Experts Clear Up the Confusion Over the Low-Carb Craze. WebMD. Available at ent/ Article/83/97595.htm?pagenumber=2 . Whitney, E. N., et al. (1998). Understanding Normal and Clinical Nutrition. Wadsworth Publishing Company, Belmont, CA. 325-484.


--
Vitanet &reg


(https://vitanetonline.com:443/forums/Index.cfm?CFApp=1&Message_ID=521)
---
RENEWAL ANTIOXIDANTS - The Most Comprehensive Antioxidant Formula Available



Date: June 24, 2005 05:34 PM
Author:
Darrell Miller (dm@vitanetonline.com)
Subject: RENEWAL ANTIOXIDANTS - The Most Comprehensive Antioxidant Formula Available

The average American's life expectancy has risen dramatically over the last 100 years. Ideally those extra years will be quality ones. High levels of stress and exposure to environmental and dietary toxins can deplete our antioxidant stores, leaving us more susceptible to chronic health challenges. When we are young and healthy the body unleashes its own antioxidants, but as we age this internal antioxidant producing system declines and the body needs help. Free radicals cause oxidative stress, which is a major cause of accelerated aging. Source Naturals presents the science of RENEWAL ANTIOXIDANTS. This Bio-Aligned Formula™ is a significant advancement over other products currently available. No other formula provides the broad range of high potency, established and newly discovered water and fat-soluble antioxidants that RENEWAL ANTIOXIDANTS delivers.
Bio-Aligned Antioxidant Support
RENEWAL ANTIOXIDANTS™ supports multiple body systems with a balanced spectrum of plantioxidants™ (botanical extracts with unparalleled ability to combat free radicals), vitamins and specialty nutrients that have powerful antioxidant properties. Research suggests dietary antioxidants help balance and modulate free radical activity and help maintain structure and function of important components of cells such as lipids, proteins, and DNA.
Oxygen is required by your cells to generate energy, but it also contributes to oxidative stress or free radical damage, which is one of the primary causes of age-related damage to cells and tissues. Free radicals are unpaired electrons that can damage cells and compromise the function of tissues and organs. Antioxidants make free radicals stable by providing them with an additional electron. Unfortunately, now the antioxidant is missing an electron so, ironically, it becomes a free radical, which requires another antioxidant to donate an electron. Because this process starts a cascade of free radicals, scientists strongly recommend a broad range of lipid and water soluble antioxidants to minimize this negative effect. No other antioxidant formula follows the science better than RENEWAL ANTIOXIDANTS to defend against the widest spectrum of destructive free radicals, including peroxyl, hydroxyl, and superoxide radicals, and singlet oxygen.
Healthy Heart
Antioxidants neutralize destructive free radicals and support cardiovascular health by halting the oxidation of cholesterol. Cholesterol is only harmful to us if it becomes oxidized. Oxidized cholesterol is an unstable molecule that damages arteries. RENEWAL ANTIOXIDANTS contains hearthealthy antioxidants including gamma E and tocotrienols, which are major lipid-soluble antioxidants that help maintain the integrity of cell membranes by preventing lipid oxidation. The formula includes hawthorn berry and grape seed, CoQ10, lycopene and other powerful antioxidants for heart support.
Nourishing the Brain
Antioxidants are critical for brain and nerve tissue because the brain is mostly composed of fats, which are very sensitive to free radical damage. Research has shown that stress can directly set in motion mechanisms that promote aging, which affects brain and nerve tissue. Ginkgo has been shown to increase memory performance and learning capacity as well as improve blood flow. It is also a free radical scavenger. RENEWAL ANTIOXIDANTS also contains DMAE, bilberry, CoQ10, grape seed, lipoic acid, vitamin B-2 and lutein for broad spectrum support.
Liver Support
Powerful antioxidants help minimize stress damage to liver cells and tissues, thereby supporting detoxification. N-acetyl cysteine is a powerful antioxidant. It is also a precursor to glutathione, a critical antioxidant and detoxifying substance produced in the liver. Silymarin is known for supporting the regeneration of the liver. Since the liver is prone to fat incursion, which makes it vulnerable to oxidative damage, the following fat soluble antioxidants provide critical protection: CoQ10, lipoic acid, ascorbyl palmitate, and gamma E.
Immune Defense
The immune system is unlike other body systems in that it is not a group of physical structures but a system of complex interactions involving many different organs. White blood cells generate enormous amounts of destructive free radicals in order to kill invading organisms. Vitamin C, a free radical scavenger, is concentrated in these white blood cells at a much higher level than in surrounding fluid. This extends their life and effectiveness by providing them with a built in defense mechanism against their own free radicals. RENEWAL ANTIOXIDANTS provides water and fat-soluble vitamin C (ascorbyl palmitate and ascorbic acid) along with vitamin A, beta carotene, CoQ10, lipoic acid, quercetin, selenium, gamma vitamin E, tocotrienols, zinc and turmeric, for added immune defense.
Skin & Connective Tissue
Skin is rich in lipids, proteins, and DNA, which are extremely sensitive to oxidation. Age-related changes due to oxidation, loss of elastic fibers and thickening of collagen fibers, cause skin to become fragile and less supple. A broad array of antioxidants protects skin and helps maintain its structure and tone. These include beta carotene, vitamin C, vitamin E, grape seed, zinc, amla (Phylanthus emblica), quercetin, DMAE, manganese and myricetin. Amla is a very effective herbal tonic. It is rich in polyphenols and vitamin C.
Clear Vision
Eye tissue is particularly prone to the effect of free radicals. Vision involves light being focused through the lens onto the retina. The macula, or center of the retina, receives the most light. However, sunlight is a powerful free radical generator. Lutein, a potent, fatsoluble antioxidant concentrated in the macula, helps maintain the integrity of the macula and the blood vessels that supply the macular region. The eye also has aqueous tissue that is better protected by water-soluble antioxidants, such as bilberry and grape seed. RENEWAL ANTIOXIDANTS provides these ingredients, along with lycopene, zeaxanthin, lipoic acid, vitamin A, beta carotene and ascorbyl palmitate to support healthy eyes.
Energy Generation
Mitochondria, the tiny energy factories within the cells, are the major source of free radicals produced by our own bodies. These components of cells produce ATP (the energy molecule) and provide energy for all cellular activity; therefore, antioxidants are crucial to keep the levels of oxidants they produce in check. RENEWAL ANTIOXIDANTS provides the antioxidant power of green tea, lipoic acid, zinc, vitamin B-2, CoQ10 and Mega H-, a source of electron rich hydrogen ions. Coenzyme Q10 is fat-soluble and its primary functions include activity as an antioxidant and as a cofactor in many metabolic pathways, particularly in the production of ATP in oxidative respiration.
DNA Protection
DNA, the blueprint for all molecules in the body, can be altered or damaged by oxidation. Protecting DNA is important for optimal health of all cells and tissues. According to invitro research, certain compounds, such as curcumin (from turmeric) and quercetin, can directly protect against strand-breakage and base oxidation. RENEWAL ANTIOXIDANTS contains these ingredients along with rosemary, pomegranate, raspberry, blueberry leaf, and carnosine. In in-vitro studies, L-carnosine reduced glycation, a process in which DNA and protein are damaged by glucose.
Living Longer, Living Better Strategies for Wellness
• Eat Well: Include plenty of fresh fruits and vegetables. Antioxidants in foods exist as vitamins C and E, beta-carotene, selenium and as flavonoids (tea), lycopene (tomatoes) and anthocyanins (berries). The highest concentrations of antioxidants are found in deeply colored fruits and vegetables such as dark leafy greens, artichokes, blueberries, cranberries, plums, blackberries and cherries. Spicing up food with cinnamon, turmeric, cloves and oregano can also boost antioxidant power.
• Stay Active: Exercise benefits the heart, helps regulate weight and slows the aging process by increasing the amount of oxygen available to body tissues.
• Reduce Stress: Deep breathing improves your blood's oxygenation and circulation.
• Stop Smoking: Smoking depletes the body of vitamins C and E along with other antioxidants.

Wellness Revolution

Taking personal responsibility for your health and exploring safe alternatives to support prevention is the basis for the wellness revolution. Your health food outlet is leading the way with education and quality products to help you take control of your well-being. Source Naturals is pleased to partner with these outlets to bring you the cutting edge nutritional science of RENEWAL ANTIOXIDANTS. Antioxidant protection is a fundamental part of the holistic healing system. Make this profound formula the cornerstone of your anti-aging program today.

References

Clement, M., Bourre, J. Graded dietary levels of RRR-y-tocopherol induce a marked increase in the concentrations of a- and y-tocopherol in nervous tissues, heart, liver, and muscle of vitamin E-deficient rats. Biochimica et Biophysica Acta 1334 (1991) 173-181. Borgstrom, L. Pharmacokinetics of N-acetylcysteine in Man. Eur J Clin Pharmacol (1986) 31:217-222. Hipkiss, A.R., et al. Carnosine, a protective, antiaging peptide? Int J Biochem & Cell Biol. 30, May 1998, 863-868.

Heart and Blood Vessels Resveratrol, Gamma E, Tocotrienols, Vit C, Hawthorn Berry, Grapeseed, Myricetin, CoQ10, Ginkgo, Beta & Alpha Carotene, Zeaxanthin, Lycopene, Lutein, Astazanthin, Lipoic acid, Green Tea, Bilberry, Ginger, Turmeric, Blueberry Leaf

Brain and Nervous System DMAE, Ginkgo, Carnosine, Bilberry, CoQ10, Grapeseed, Lipoic Acid, Vit B-2, Lutein

Liver Lipoic Acid, N-Acetyl Cysteine, Vit A, B-2,and C, Beta Carotene, Silymarin, CoQ10, Selenium, Zinc, Gamma E, Tocotrienols, Turmeric, Ginger Glutathione, Wheat Sprouts

Immune System Vit A & C, Beta Carotene, CoQ10, Lipoic Acid, Quercetin, Selenium, Gamma E, Tocotrienols, Zinc, Turmeric

Skin & Connective Tissue Beta Carotene, Vit B-2, C & E, Grapeseed, Lutein, Lycopene, Zeaxanthin, Zinc, Amla, Quercetin, Manganese, DMAE

Eyes and Vision Lutein, Beta Carotene, Vit A & C, Bilberry, Lycopene, Zeaxanthin, Lipoic Acid, Quercetin, Gamma E, N-Acetyl Cysteine, Selenium, Zinc

Energy Production and Metabolism Green Tea, Ginger, Mega H-, Ginkgo, CoQ10, Lipoic Acid, Zinc, Vit B-2, Carnosine DNA Protection Turmeric, Quercetin, Rosemary, Grapeseed , Resveratrol, Lycopene, Lutein, Tocotrienols, GliSODin®, Carnosine, Zinc, Manganese, Amla, Pomegranate, Raspberry leaf, Blueberry leaf



--
Vitanet &reg



(https://vitanetonline.com:443/forums/Index.cfm?CFApp=1&Message_ID=422)
---
GPC (GlyceroPhosphoCholine) Versatile Life Support Nutrient ....



Date: June 21, 2005 05:25 PM
Author:
Darrell Miller (dm@vitanetonline.com)
Subject: GPC (GlyceroPhosphoCholine) Versatile Life Support Nutrient ....

GPC (GlyceroPhosphoCholine): Versatile Life Support Nutrient
Parris Kidd, Ph.D.
GPC or GlyceroPhosphoCholine (pronounced gli-sero-fos-fo-ko-lean) is a nutrient with many different roles in human health. It reaches extremely high concentrations within our cells, and its abundance in mother's milk suggests it is crucial to life processes. Clinically, GPC has been most intensively researched for its brain benefits. Biologically, it has great importance for the skeletal "voluntary" muscles, the autonomic nervous system, kidneys, liver, and reproductive organs. GPC goes beyond being a brain nutrient; it is a nutrient for vitality and long life.
As a dietary supplement, GPC's brain benefits are unique. It boosts mental performance in healthy young people, as shown by three double-blind trials. In trials on middle aged subjects, GPC improved several physiologic measures of mental performance: reaction time, visual evoked potential, and EEG delta slow waves. In the elderly, GPC improves mental performance and provides noticeable revitalisation. In 11 human trials with 1,799 patients, memory, attention, and other cognitive measures improved. So did mood (including irritability and emotional lability), and patients often developed renewed interest in relatives and friends. GPC was well tolerated, and generated no bad drug interactions. A large trial on elderly subjects with memory challenges published in 2003 concluded GPC had significant benefits for these individuals.
GPC Supports Normal Brain Function
Circulatory deprivation or surgery can challenge healthy brain function. GPC can speed recovery and support improved quality of life. In four trials with GPC on 2,804 subjects who experienced difficulties under these circumstances, up to 95% showed good or excellent improvement. GPC consistently improved space-time orientation, degree of consciousness, language, motor capacity, and overall quality of life. The investigators concluded GPC offered marked benefits, with an excellent benefit-to-risk profile. Up to half of patients who survive bypass surgery experience problems with memory and other mental performance. A double-blind trial conducted with bypass survivors for six months determined that the GPC group had no remaining memory deterioration, while the placebo group failed to improve.
GPC Works Through Multiple Mechanisms
GPC supports human health through a variety of mechanisms:
1. It helps keep choline and acetylcholine available to the tissues. Choline is an essential nutrient and GPC appears to be the body's main choline reservoir. GPC in mother's milk represents the baby's main source of dietary choline. Acetylcholine (ACh) is an important substance employed extensively throughout the body. ACh is a major brain transmitter; the motor nerves use ACh to drive the skeletal ("voluntary") muscles; the autonomic nervous system uses it to pace all the organs. ACh is also central to mental and physical endurance, and mind-body coordination.
2. GPC is a major cell-level protectant, not as another antioxidant but in pivotal roles of osmotic pressure regulator and metabolic antitoxin. GPC for osmotic regulation can reach very high concentrations in the kidney, bladder, liver, brain, and other organs. As metabolic protectant, GPC shields proteins against urea buildup.
3. GPC is a major reservoir for cell membrane omega-3 phospholipids. These substances are the major building blocks for cell membranes. Enzymes couple GPC with the omega-3 fatty acid DHA, to make the phospholipid PC-DHA. This makes membranes especially fluid, enabling membrane proteins to perform with better efficiency. GPC produces PC-DHA in the skeletal muscles, wherein fluidity is essential for contraction. Muscles that function abnormally can show GPC deficiency.
4. GPC contributes to both male and female in reproduction. As spermatozoa mature, GPC is used to make PC-DHA that makes their membranes fluid to enable motility. With men, the lower their semen GPC the greater the likelihood of poor sperm motility and with it, infertility. Once semen is inserted into the female, an enzyme in uterine secretions breaks down the semen's GPC into substances that energize the sperm to achieve fertilization.
Dosing, Safety, Tolerability, Compatibility
Oral intake of GPC in the clinical trials was usually 1,200 milligrams (mg) per day, taken early in the day on an empty stomach. A reasonable dietary supplementation regimen is 1200 mg/day, taken in divided doses (AM and PM) between meals for 15-30 days, and thereafter 600 mg/day for maintenance. Symptomatic subjects can take 1200 mg/day until adequate improvement is achieved. Young, healthy subjects may experience benefit from daily intakes as low as 300 milligrams. GPC is very safe, being compatible with vitamins and nutrients and with pharmaceuticals. In clinical trial comparisons, GPC's benefits surpassed the nutrients acetylcarnitine and CDP-choline.
GPC is unmatched for its support of active living and healthy aging. In some 23 clinical trials GPC improved mental performance in all functional categories. GPC can revitalize the aging brain, facilitating growth hormone (GH) release and boosting nerve growth factor actions. GPC's ample presence in human mother's milk suggests it could be conditionally essential. By supporting mental integrity, mind-body integration, the autonomic system, and the body's other organs, GPC enhances the active lifestyle. GPC is remarkable nutritional support for optimal health at any age.
Parris M. Kidd, PhD is a cell biologist trained at the University of California, Berkeley and San Francisco. Since entering the dietary supplement field in 1983, he has published many in-depth reviews of integrative medicine in the journal Alternative Medicine Reviews, and is science columnist for totalhealth magazine. Dr. Kidd is internationally recognized for his accomplishments in dietary supplement product development, documentation and quality control.
Disclaimer: the above article is for informational purposes only and is not intended to diagnose or treat a particular illness. The reader is encouraged to seek the advice of a holistically competent licensed professional health care provider.


--
Vitanet &reg


(https://vitanetonline.com:443/forums/Index.cfm?CFApp=1&Message_ID=388)
---
Sytrinol - A Natural Solution for Addressing Cholesterol



Date: June 21, 2005 05:16 PM
Author:
Darrell Miller (dm@vitanetonline.com)
Subject: Sytrinol - A Natural Solution for Addressing Cholesterol

Sytrinol - A Natural Solution For Addressing Cholesterol
By Richard F. Staack, Ph.D., M.B.A.
Sytrinol™, a patented proprietary formula derived from natural citrus and palm fruit extracts, combines citrus polymethoxylated flavones (PMFs), palm tocotrienols and other proprietary constituents. This combination results in a synergistic effect for maintaining cholesterol levels in the normal range, including total cholesterol, LDL cholesterol, and triglyceride levels, as demonstrated by a long-term, three-phase clinical trial. This trial is extremely significant because it is a randomized, placebo-controlled, crossover design, one of only a few in the dietary supplement industry. Sytrinol has also been shown to maintain normal levels of high-density lipoproteins (HDL), the beneficial cholesterol. Additionally, Sytrinol is a powerful antioxidant with numerous heart health benefits and also plays a significant role in reducing cellular irritation.
What are polymethoxylated flavones?
Polymethoxylated flavones are a highly methoxylated sub-classification of citrus flavonoids. This process occurs naturally and results in a more biologically active molecule. This is especially true for tangeretin and nobiletin, two of the primary polymethoxylated flavones in Sytrinol. Tocotrienols, naturally occurring analogues of tocopherol (natural vitamin E), are the other proprietary ingredient in Sytrinol and are a group of minor dietary constituents that have been studied for their effect on heart health.
Sytrinol's Proven Benefits
Sytrinol is the result of over 12 years of research focusing on the relationship between polymethoxylated flavonoids, tocotrienols, and cardiovascular health. Sytrinol?s benefits have been shown in vitro, in vivo, and in multiple clinical studies. In these studies, subjects consumed 150 mg of Sytrinol twice per day (300 mg/day) and were instructed to keep the same dietary habits and maintain their caloric intake. Fasting blood samples were drawn at study onset, and at 4-weeks, 8-weeks, and 12-weeks. The results of the clinical studies were all similar in their effect, with a reduction of total cholesterol up to 30 percent, LDL cholesterol up to 27 percent, and total triglycerides up to 34 percent in twelve weeks compared to the placebo group. Additionally, the LDL/HDL ratio was significantly reduced in all clinical studies up to 30 percent. Another very important benefit of Sytrinol that cannot be claimed by other cholesterol-addressing supplements is its effect on C-reactive protein (CRP), which plays a role in cardiovascular challenges. Recent research has established that inflammation may cause C-reactive protein to be produced in the body. Specific PMFs, including nobiletin and tangeretin, have been studied for their anti-inflammatory properties, suggesting that Sytrinol may have a positive effect on CRP Sytrinol has also been shown to be a powerful antioxidant. The polymethoxylated flavones have been researched for over 25 years demonstrating their antioxidant effects for heart health. Studies have shown that polymethoxylated flavonoids and their metabolites are excellent sources of dietary antioxidants that are able to suppress many of the events of free radical damage, including cellular irritation. The tocotrienols in Sytrinol have a higher antioxidant activity than tocopherols. Alpha-tocotrienol has been shown to be up to 60 times more potent than alpha-tocopherol in the prevention of lipid peroxidation. Other research has demonstrated that the delta and gamma isomers of tocotrienols also have potent antioxidant activity.
Mechanisms
Sytrinol has three complementary mechanisms of action in the body that delivers cardiovascular benefits. *Polymethoxylated flavones decrease apolipoprotein B, the structural protein needed for endogenous synthesis of LDL cholesterol. *Polymethoxylated flavones (tangeretin & nobiletin) decrease diacylglycerol acetyl transferase, a liver enzyme needed for endogenous synthesis of triglycerides. *Tocotrienols inhibit HMG CoA reductase, the liver enzyme responsible for endogenous synthesis of cholesterol. These mechanisms work synergistically to support normal total cholesterol, LDL cholesterol, and triglyceride levels, more significantly than other natural supplements on the market today. Sytrinol can also be combined with other ingredients such as phytosterols. Phytosterols help block cholesterol in the gastrointestinal tract while Sytrinol helps block cholesterol synthesis in the body. This suggests that, when combined, a more pronounced effect on maintaining normal cholesterol levels would result.
Consumer Friendly
The ease of compliance for consumers is a major consideration for a successful natural heart health product. Consumers do not have to take Sytrinol prior to, immediately following, or directly with their meals and, as a result, are more likely to take the correct dosage and continue using the product. Sytrinol can be taken in tablets, or softgels, which are easy to swallow because of the low dosage. Sytrinol will also be available in functional foods.
Dr. Richard Staack is the Vice President of Business Development, Technology, and Science at SourceOne™ Global Partners. He received his Master of Science and Doctorate in Nutritional and Biochemical Toxicology from the University of Illinois, Urbana-Champaign. He received his Master of Business Administration with Distinction from DeVry University. Dr. Staack has received several awards and honors in the field of nutrition, is associated with numerous professional affiliations, and has published several articles on nutrition and toxicology in peer-reviewed journals.
Disclaimer: the above article is for informational purposes only and is not intended to diagnose or treat a particular illness. The reader is encouraged to seek the advice of a holistically competent licensed professional health care provider.


--
Vitanet &reg


(https://vitanetonline.com:443/forums/Index.cfm?CFApp=1&Message_ID=386)
---
Modified Citrus Pectin (MCP) and Mercury Cleansing Programs...



Date: June 21, 2005 05:02 PM
Author:
Darrell Miller (dm@vitanetonline.com)
Subject: Modified Citrus Pectin (MCP) and Mercury Cleansing Programs...

Modified Citrus Pectin (MCP) and Mercury Cleansing Programs
by Isaac Eliaz, M.D., M.S., L.Ac.
Modified Citrus Pectin (MCP) is a dietary supplement derived from the peel and pulp of citrus fruit. MCP is mostly known for its positive effects on cellular health. Recently, however, clinical research on MCP has produced exciting results for its use as a gentle chelator (eliminator) of mercury and other heavy metals. Some of the expanding clinical applications for MCP include:
* Detoxification; reduction of heavy metal body burden
* Supports normal cholesterol levels
* Immunomodulation enhancement

The Problem with Mercury

Recent news on mercury is particularly concerning for the U.S. population. In March 2004 the EPA issued a press release reporting nearly all fish contained traces of mercury. Some samples contained levels high enough to harm an unborn baby or young child's developing nervous system. These findings prompted the EPA to issue a warning to women who may become pregnant, pregnant women and nursing mothers advising them to eat only two meals of fish per week that are thought to have lower levels of mercury.1 In their most recent update (August 2004), the EPA issued a warning that 1/3 of the nation's lakes and 1/4 of its river ways are contaminated with toxic levels of mercury and other contaminants, and warned pregnant women and children against consumption of fish from these sources. Additionally, a National Academy of Sciences panel definitively warned that some children who had been exposed to mercury while in the wombs of their mothers were at risk for becoming those children "who have to struggle to keep up in school and who might require remedial classes of special education." The risk of mercury toxicity from fish has reached epidemic levels. Two studies have further spurred on the concerns of mercury toxicity, as they both found women to have mercury levels that are 8-10% above what is considered safe.1,2 Furthermore, women who ate more fish were found to have higher levels of mercury. Another source of mercury toxicity may be amalgam dental fillings. Heavy metals, in conjunction with the abundant presence of environmental toxins and xenoestrogens, constitute a dangerous insult to the body through DNA damage, hormonal modulation, immune suppression, oxidative stress, and cellular irritation.

A New Application for MCP Use: Heavy Metal Detoxification

The standard western medical approach for removing mercury from the body to treat mercury toxicity is chelation. This procedure is performed with harsh chelators that can cause multiple side effects while potentially robbing the body of some of its essential nutrients. While this may be the routine and most beneficial procedure when facing a serious toxicity problem, are there other, gentler ways to reduce mercury levels? Two recent clinical studies have found that MCP may be a promising new dietary solution for reducing heavy metal load. In one recent clinical study, MCP was administered to a group of volunteers, and baseline levels of their total body mercury burden were measured and then compared against levels after treatment with MCP (15 grams of PectaSol® daily) for four months. The results showed a significant average decrease (over 60%; p=0.03) in the total body mercury burden after treatment with MCP3 In an earlier study, PectaSol® was given to patients and proven to increase urinary secretion of heavy metals such as lead, mercury, cadmium and arsenic.4 Both studies concluded that MCP may be a promising alternative to the harsher intravenous chelating therapies as MCP was found to be both effective and free of any side effects.

How MCP Works as a Gentle Chelator

Pectins are natural gelling agents, binders, thickeners, and stabilizers in foods. They mostly consist of galacturonic acid and galacturonic-acid methyl esters with average molecular weights from 50,000 to 150,000 daltons. High-methoxy (HM) pectin has at least 50% DE (degree of esterification) or greater, while a low-methoxy (LM) pectin?s DE is 50% or less. For systemic chelation of heavy metals, pectin is modified to a low molecular weight, and low-methoxy content. My observation from using MCP as a detoxification agent in my clinic is that it works as a gentle chelator in the bloodstream and it is very useful for ongoing use. Because fish are still recommended as part of a healthy diet and an essential source of certain nutrients (essential fatty acids like DHA), mercury levels are also becoming a widespread health concern. It is a Catch-22 for dietary health. As the widespread environmental cleanup of mercury is unlikely in the short-term, the medical community should develop methods to treat toxicity or reduce high body levels of mercury body burden. One approach is the use of traditional and alternative medicine cleansing programs along with the use of dietary supplements such as MCP that may act as gentle chelators. For chelation purposes, 5-15 grams of MCP should be taken per day depending on mercury levels for one year. Maintenance at 2-5 grams per day thereafter is usually sufficient. In my practice, I use 15 grams per day or 15 grams per day in the first 3-5 days of the month and 5 grams per day for the remainder of the month. MCP is generally regarded as safe and is well tolerated. Reported side effects have been rare, but may include mild and transient gastrointestinal discomfort.

References:

1-CDC Press Release: Blood and Hair Mercury Levels in Young Children and Women of Childbearing Age-United States, 1999 (see:/media/mmwrnews/n010302.htm#mmwr3) 2-Schober, SE, Sinks, TH, Jones, RL et al. (2003) Blood mercury levels in US children and women of childbearing age, 1999-2000. Journal of the American Medical Association. 289(13) :1667-74. 3-Eliaz, I. (2004) Modified citrus pectin (MCP) in the treatment of cancer. Paper presented at: The American Chemical Society Annual Meeting; Philadelphia, PA. 4-Eliaz, I. and D. Rode (2003). The effect of modified citrus pectin on the urinary excretion of toxic elements. Fifth Annual Conference of Environmental Health Scientists: Nutritional Toxicology and Metabolomics, University of California, Davis.

--------------------------------------------------------------------------------

Isaac Eliaz, M.D., M.S., L.Ac., is a pioneer in the field of integrative medicine and founder of Better Health Publishing®, an education-based company that provides health care professionals, consumers and other interested parties with scientific research on integrative medicine. He is a respected author, clinical practitioner and frequent guest lecturer on integrative medical approaches to health, immune enhancement and cancer prevention and treatment. Since 1991, Dr. Eliaz has maintained a busy private practice in Sebastopol, California, and is the current medical director of the Amitabha Medical Clinic and Healing Center (email:information@amitabhaclinic.com) which focuses primarily on integrative and holistic protocols for cancer patients as well as those with chronic health challenges.



--
Vitanet &reg



(https://vitanetonline.com:443/forums/Index.cfm?CFApp=1&Message_ID=382)
---
The important role the liver plays in maintaining health



Date: June 21, 2005 04:56 PM
Author:
Darrell Miller (dm@vitanetonline.com)
Subject: The important role the liver plays in maintaining health

Most practitioners who practice various forms of natural medicine know the important role the liver plays in maintaining health in general. The liver is involved in thousands of biochemical mechanisms making it second only to the brain in importance and complexity. Natural health practitioners are also acutely aware of the detrimental effects on the liver of modern living, with its chemicals, excessive fat intake, pesticides, hormones, and stress. This suggests that we as a culture are in need of liver support. History suggests, and modern research is supporting, that botanicals have an important role to play in supporting a healthy liver.
Mechanistic Overview
The liver has an almost miraculous ability to biochemically transform, break down, store, eliminate, and build up the plethora of chemicals to which it is exposed. Many botanicals have a very specific effect of modifying these biochemical processes. Some botanicals can enhance the liver?s phase I (cytochrome P450) and phase II (glutathione conjugation) detoxification processes, promote the flow and production of bile (one means of eliminating toxins), inhibit the attachment of viruses or chemical antagonists to hepatocytes, strongly enhance the liver?s powerful antioxidant systems, or promote the regeneration of liver tissue-the liver being the only organ in the body except the skin able to regenerate itself. Many botanicals have been used historically for promoting liver health. Today, modern research is confirming these benefits while shedding light on their mechanisms of action. Following is an overview of a number of these botanicals.
Milk Thistle Silybum marianum
The extract of the seeds of milk thistle is perhaps the most well researched of all the liver supportive botanicals. Part of its benefit has been in its ability to scavenge free radicals and to stimulate the regeneration of hepatocytes. In Germany, it is the botanical extract of choice for use in supporting a healthy liver. Typically, an extract yielding a minimum of 70% silymarin (a specific class of flavonoids) is used clinically at a dose of approximately 420 mg of the extract daily (Morazzoni and Bombardelli 1995).
Schizandra Schisandra chinensis
Schizandra, known as bei wu wei zi in China, is one of the most widely used tonics of Chinese herbalism. Its original use was to support the health of the heart, kidneys and lungs and as a longevity tonic. Modern research has focused attention on its role as an adaptogen and for supporting a healthy liver. Adaptogens are substances that positively affect overall health by reducing stress mechanisms which can contribute to a number of biochemical reactions that can be detrimental to health. While the mechanism of action of adaptogens has not been definitively determined, the existing literature suggests they work endocrinologically through the pituitary and adrenals and substantially reduce the negative effects that stress has on the system (Wagner et al. 1994). In China and Japan, the modern use of schizandra has focused on its benefit in those in need of liver support. In one review of its pharmacological activity, stabilization of liver enzymes was reported in more than 5,000 people. The benefits were experienced within 20 days of administration of schizandra with 75% of patients returning to normal values (Chang and But 1986). A limited number of controlled studies similarly reported on the beneficial effects of the equivalent of 1.5 grams of schizandra for reducing elevated liver enzymes (Liu 1991). There are three primary mechanisms of action of schizandra reported with regards to its ability to support a healthy liver: 1) its ability to reduce lipid peroxidation induced by a number of different antagonists (antioxidant activity); 2) induction of hepatomicrosomal cytochrome P-450; 3) stimulation of protein biosynthesis and liver glycogen (Liu 1991). Such mechanisms make schizandra ideal as a liver-supportive botanical that is underutilized in the West.
Bupleurum Bupleurum chinense, B. falcatum
Bupleurum, also known as chai hu in China, is perhaps the most important of liver-supportive botanicals in China and Japan, and, like schizandra, is far underutilized in the United States, except by traditional Chinese herbalists. Traditionally, it has been regarded as an herb that helps to normalize the function of the liver from a traditional Chinese perspective. Modern research has identified a group of compounds known as saikosaponins that strongly support liver health (in humans and rats). Mechanisms of action specifically regarding liver health identified for bupleurum include anti-inflammatory activity, as well as its ability to stimulate the production and release of bile, thus facilitating the detoxification process (Wagner et al. 1996).
Sho-Saiko-To Minor Bupleurum
In Chinese herbalism, herbs are seldom prescribed singularly. Rather they are combined according to very sophisticated principles of formulation based on the differential diagnosis of the patient. One of the most widely used and researched botanical formulas for the health of the liver used in China and Japan is Sho-Saiko-To, known in China as Xiao Chai Hu Tang (Minor Bupleurum). This classic formula consists of the following botanicals: ginger, scutellaria, jujube, ginseng, licorice, pinellia and bupleurum. It is widely used throughout Asia for supporting liver health and currently is the subject of phase II clinical trials at Sloan Kettering. The formula with its main ingredient, bupleurum, was first introduced in Japan by Chinese Buddhist priests between the 6th and 8th centuries. Modern research suggests that Sho-Saiko-To modulates the immune response, specifically in addition to other mechanisms, by increasing levels of interleukin and interferon (Huang et al. 2001).
holistic Context
To the same extent that herbs are seldom used singularly in Chinese herbalism, they are similarly used within a broader context that incorporates dietary and other lifestyle changes to support the botanicals. In my clinic, I routinely recommend that patients eliminate alcohol, coffee, sugar, and refined foods from their diet and eat whole grain foods, fish, and several servings of green vegetables daily along with their herbal program. For these individuals this is a simple program to follow, and many are able to live a normal productive life with a greater level of liver health. Such a liver-supportive program must be maintained as a way of life to lessen the burden that modern society and exogenous factors put on our livers.
Conclusion
The herbal world offers a potential natural health care approach that focuses on protecting and restoring the health and functioning of the liver. Both traditional experience and modern investigation suggest that botanicals can play a role in world health, specifically in promoting liver health.
Caution
The use of botanicals should be used under the guidance of a qualified health care professional. The combined use of conventional and natural therapies may not be appropriate. Before attempting to combine such therapies, discuss your therapeutic options with your primary health care provider.
References
Chang HM, But PH. 1986. Pharmacology and applications of Chinese materia medica. World Science. Singapore. Huang et al. Semi-quantitative analysis of cytokine mRNA expression induced by the herbal medicine sho-saiko-to (TJ-9) using a gel doc system. J Clin Lab Anal 15: 199-209. Liu GT. 1991. Pharmacological actions and clinical uses of Fructus schizandrae in recent advances in Chinese herbal drugs-actions and uses. Scientific Press Beijing. Morazzoni P, Bombardelli E. 1995. Silybum marianum (Carduus marianus). Fitoterapia LXVI (1):3-42. Wagner H, Noerr N. Winterhoff K. 1994. Plant adaptogens. Phytomedicine 1: 63-76. Wagner H, Bauer R, Peigen X, Jianming C, Offermann F. 1996. Chinese Drug monographs and analysis: Radix Bupleuri (chaihu). Verlag fuer Ganzheitliche Medizin Koetzting/Bayer. Wald, Germany.
Michael Tierra, L. Ac., O.M.D., is a clinician and world-renowned author of the best-selling Way of Herbs and Planetary Herbology. As product formulator for Planetary Formulas, he draws on 30 years of clinical experience to create formulas renowned for their dependability and effectiveness.


--
Vitanet &reg


(https://vitanetonline.com:443/forums/Index.cfm?CFApp=1&Message_ID=381)
---
Prostate Health Naturally



Date: June 16, 2005 11:11 AM
Author:
Darrell Miller (dm@vitanetonline.com)
Subject: Prostate Health Naturally

Nature's Life Prostate Health Options


Prostate Health... Naturally

Prostate issues too often put a damper on the activities of men of all ages and they are far more common than previously thought. According to some studies, virtually all men will eventually experience prostate issues.

Men with enlarged prostates experience discomforts that may include difficulty urinating, increased frequency and urgency of urination, bouts with sleep-disturbing nighttime urination and lower back discomfort. Dealing with the discomforts from enlarged prostates may be costly, too. Every year about 400,000 men have prostate surgery, adding over $3 billion annually to the national health care bill.

Nature's Life offers several products to support prostate health, including Saw Palmetto as a whole berry concentrate, and three doctor-formulated combinations including Saw Palmetto for supporting prostate health. All of these products are designed to provide nutritive support for:

healthy prostate gland function
normal urine flow

Nature's Life® Prostate formulas are made from all natural ingredients… only the finest available. Regardless of the formula you prefer, you can always be sure of the same superior quality and consistent results.

Prostate function
A small doughnut-shaped gland, the prostate surrounds the urethra where it leaves the bladder. The prostate produces an alkaline substance which makes up the largest part of the seminal reproductive fluid (semen).

Most men's prostates start to enlarge at about age 50. As the prostate gland enlarges, it pinches the urethra, causing reduced urine flow and increased discomfort. Research into prostate enlargement is focusing on male hormones, or androgens. In older men, androgen production changes result in higher levels of dihydrotestosterone (DHT), which is produced from testosterone. The prostate is more likely to enlarge when higher levels of DHT are present.

The holistic Approach
A unique combination of herbs, amino acids, vitamins, minerals, phytonutrients, and essential fatty acids may help provide nutritional support to maintain good prostate health.

Saw Palmetto Berry (Serenoa repens B.)
The berries from this small tropical palm contain lipophilic sterols and essential fatty acids, including beta sitosterol. Saw Palmetto extract may also support normal inflammatory response by inhibiting the production of prostaglandins. Research suggests that Saw Palmetto may help to increase urine flow and decreases nighttime discomfort. Saw Palmetto has been the subject of numerous double blind clinical trials. All of these effects of Saw Palmetto make it the key ingredient to support prostate health.

Pygeum Bark (Pygeum africanum H.)
The bark of this tall African tree contains lipophilic sterols, including beta sitosterol and sitosterone plus unique fatty acids. These ingredients influence prostaglandin synthesis to help provide nutritional support for a normal inflammatory response. Other components of pygeum may provide nutritive support to help maintain normal prostate size.

Stinging Nettle (Urtica dioica L.)
A common "weed" around the world, stinging nettle has a long history of traditional use to support normal urine flow. Nettle contains substances that may have anti-androgen activity. Many commentators feel that the potential beneficial effects of Nettle extract are increased when combined with Saw Palmetto.

Pumpkin Seed (Cucurbita pepo)
The seeds of this familiar food is a good source of zinc, phytosterols, and essential fatty acids: nutrients essential to prostate health. Preliminary studies find pumpkin seed extract promising alone, but combinations of pumpkin seed oil with nettle and/or saw palmetto have the potential to help restore and maintain healthy prostate size.

Minerals
Zinc is concentrated in the prostate gland and is a major constituent
of seminal fluid. Zinc appears to play a role in maintaining healthy male hormone balance, possibly by its effect on 5-alpha reductase, the enzyme which produces powerful androgens in the prostate. Preliminary reports suggest that zinc may be helpful in supporting urinary comfort. Copper is added to balance the zinc and prevent a
copper deficiency.

Active Aminos™ (Glutamic Acid, Alanine & Glycine)
These are the three amino acids found in highest concentration in the prostate. A recent study suggested that this combination of amino acids may help support normal urination and urinary urgency.

Beta Sitosterol
The oil constituents of a few plants, including soybeans, pygeum, and pumpkin seeds, contain a mixture of phytosterols, or plant hormones, that include beta sitosterol. Recent studies have suggested that beta sitosterol may help to support normal urine flow. Research also suggests that beta sitosterol may also support normal prostaglandin synthesis thus normalizing the inflammatory response.

Vitamin B-6 (Pyridoxine HCl)
This essential B vitamin is required for many metabolic processes, including the use of amino acids such as Glutamic Acid, Alanine and Glycine.

Lycopene: A valuable addition
Lycopene is an antioxidant carotenoid found primarily in most tomato products. In men, lycopene is stored in the prostate and testes, and has been associated with protecting the health of the prostate by acting as an antioxidant. As men age, the level of lycopene is diminished, therefore it should be replaced by food intake or supplements.

Several other herbs have traditionally been used for prostate and urinary tract health:

Herbs
Traditional Indications*
Burdock Root
(Arctium lappa L.)
Contains polyacetylenes, amino acids and inulin for restoring harmony to the body.
Cayenne Fruit
(Capsicum annuum L. var. annuum)
Contains capsaicin and saponins for stimulating blood flow.
Goldenseal Root
(Hydrastis canadensis L.)
Contains alkaloids, including berberine, a powerful tonic for all mucus membranes.
Gravel Root
(Eupatorium purpureum L.)
Contains active volatile oils and flavonoids; for healthy kidney and bladder function.
Juniper Berry
(Juniperus oxycedrus L.)
Contains essential oils, flavone glycosides, organic acids and terpenes for healthy kidney and bladder function.
Marshmallow Root
(Althaea officinalis L.)
Mucilage, containing poly-saccharides and uronic acid for normal urine flow.
Parsley Leaf
(Petroselinum crispum M.)
Contains coumarin and flavonoids for normal urine flow.
White Pond Lily Root
(Nymphaea odorata)
For intestinal cleansing.

* These are traditional indications, and Nature's Life does not guarantee that the indicated herb will have the referenced benefit at the levels provided.


Lifestyle Choices
Nutritionists believe that diet and exercise contribute a great deal to the success of natural prostate self-care. In addition to a comprehensive prostate support formula, men should reduce dietary fat, eat more fruits and vegetables and commit to a regular exercise program. This is not just for a healthy prostate, but a choice for a healthier, happier life.

The Nature's Life® brand has three comprehensive formulas with herbs and nutrients intended to provide nutritive support for healthy prostate gland function and normal urine flow, as well as individual supplements to complement these formulas:

800 Prostate Support™ combines standardized extract of Saw Palmetto – the choice for a stronger dosage – with Stinging Nettle, standardized Pygeum bark extract, and zinc.

Prostate 700+™ combines standardized extract of Saw Palmetto with concentrated Nettle root extract, and pumpkin seed oil.

600+ Prostate Maintain™ combines a whole herb form of Saw Palmetto for a regular maintenance dosage with Active Aminos™, Zinc, and a blend of traditional herbs.

Saw Palmetto, 500 mg whole herb

Lycopene 30 mg & 10 mg


Which Prostate Formula is Best For You?

| | | | |
| --- | --- | --- | --- |
| Nature's Life® Formula/Per Serving | 600 | 700 | 800 |
| Saw Palmetto | 600 mg | 213 mg* | 160mg* |
| Pumpkin Seed Extract | 50 mg | 267 mg* | |
| Nettle Root Extract | | 400 mg | 150mg |
| Pygeum Bark Extract | 10 mg | | 50 mg |



--
Vitanet &reg



(https://vitanetonline.com:443/forums/Index.cfm?CFApp=1&Message_ID=368)

---

Marilu Henner: Energy Personified!


Date: June 14, 2005 11:50 AM
Author: Darrell Miller (dm@vitanetonline.com)
Subject: Marilu Henner: Energy Personified!


Marilu Henner: Energy Personified! by Stephen Hanks Energy Times, January 3, 2005

Marilu Henner is an actress, dancer and author, a health, fitness and cooking guru and a devoted mom. Now she's also an advocate for nutritional supplements. In this revealing interview, she offers her thoughts on the battle to support consumer rights and to create a better health care system in America.

"So, you want to know what my schedule is after I finish talking with you?" Marilu Henner says, in an almost breathless voice. "Today's Tuesday, right? Tomorrow morning I leave Los Angeles [where she lives] for New York City so I can do the Tony Danza Show first thing Thursday morning, Then, I take a 9 am flight back to LA because my son has a sleepover birthday party. I have a 7 am flight to New Jersey the next morning because I'm speaking about mental health at a conference at a big country club. The next morning, I catch a 7 am flight back to LA for my son's soccer games, one at noon and the other at 2. Whew!"

Trying to keep up with Marilu Henner would make anybody feel out of breath because the woman is energy personified. At 52, her schedule includes acting in movies, on television and in the occasional Broadway show, writing books (she's authored seven, including Total Health Makeover and Healthy Life Kitchen), teaching online diet and exercise classes through her website (marilu.com), taking Pilates classes three times a week and raising two sons, Nicholas (10) and Joseph (8).

But now, on top of all that, the former star of the TV show Taxi has become a health and nutrition activist, speaking out in favor of the use of dietary supplements whenever she can. This past September, Henner testified at a hearing of the House Subcommittee for Human Rights and Wellness to advocate increased funding for research and full implementation of the Dietary Supplement Health and Education Act (DSHEA). During her testimony, Marilu described why she believes consumers should have access to more information about supplements and why the products should be made more accessible through both government initiatives and private health plans. "I believe that dietary supplements should be part of a campaign to improve our nation's health," Henner testified.

Energy Times recently caught up with Marilu at her Los Angeles home for a freewheeling conversation. Here, this vibrant yet down-to-earth celebrity displays her passion for health, nutrition and consumer issues.

Energy Times: You've become one of the most high profile celebrities to advocate a consumer's use of dietary supplements. What was your motivation to get involved in such a public way?

Marilu Henner: As a teenager, I had been a yo-yo dieter. I could be around 135 pounds and balloon up to 174. I knew I needed a different way of looking at my life. I couldn't concentrate on those stupid diets where I could lose 20 pounds in a week and then gain it all back over a weekend. But after my mom died at 58 in 1978, I said to myself, "It's not really about my body anymore, it's really about my health." I just became obsessed with health. I read everything I could get my hands on. I starting taking human anatomy classes, going to medical libraries and seeing nutritionists and doctors. And I started experimenting on myself, turning myself into my own guinea pig. It took me about eight years to put together a program. I always say that my health birthday was 1979, but it wasn't until 1987 that I could say I was living a completely healthy lifestyle.

ET: Were you ever really heavy when you were performing in a show? MH: Sure. When I first performed the role of Marty in "Grease" more than 30 years ago I weighed about 175 pounds. But I hid it well. When you wear those 1950s clothes you can get away with it.

ET: When did you start incorporating supplements into your health program? MH: Before I became pregnant with my first son in 1993, I had never been a supplement taker. But I started taking prenatal vitamins and dietary supplements when I was breastfeeding and they made me feel really good. After the pregnancy, I just kept taking them because I was getting the essential nutrients that I couldn't get from food alone. I was getting great stuff from my food, but with all the travel I do-you know, the eating on planes and in restaurants-I couldn't always shop for organic food. I had a doctor who understood the value of dietary supplements and encouraged me to use them. I've taken them ever since and I recommend them to my family and friends, as well as to people through my books and classes.

ET: What supplements other than vitamins do you find helpful in your total nutrition program? MH: I take vitamin E, omega-3 fish oils, antioxidants, garlic, coral calcium and echinacea supplements.

ET: So let's get back to why you decided to testify before Congress in support of supplement use. MH: I know that as soon as you put a celebrity face on an issue, people tend to pay a little more attention. When I was in Washington, I was able to tell Congress the personal stories I've heard about people who turned their lives around-from debilitating illness to vibrant health-when they got the information they need to make good choices. By good choices, I mean rejecting the manufactured foods of our society, with their over-reliance on sugar, meat and dairy, and the chemicals, hormones and steroids that usually accompany these products. Instead, we should be moving towards an organic, vegan diet that produces a sense of physical health. I also believe that a healthy diet includes the use of appropriate dietary supplements.

ET: Do you think that government is moving fast enough to reduce the restrictions on safe supplements? MH: Things could always move faster. But I remember years ago writing letters on behalf of people who wanted supplements without needing a prescription. When I would tell people about the benefits of soy products or supplements, they'd think I was nuts. Now those ideas are mainstream. The floodgates are open and people want to know more. You can't even keep up with all the information. I think that the government knows they're not going to get away with making people have a prescription to take their vitamins.

ET: What is the citizen's responsibility in all this? MH: We're in a real transitional phase and people should take responsibility to educate themselves. You have to question your doctors and recognize when something is or isn't working. You have to find a health practitioner who really knows their stuff.

ET: As you said, there's so much information out there, how do you decipher it all? How can someone be an educated information consumer?

MH: I know it's very difficult because there are so many options. Believe me, I've been doing this a long time and I'm glad I did the research. I think you have to read everything. You have to find a nutritionist/herbalist/doctor who's the real deal and knows what they're talking about. You have to recognize the symptoms in your own body and try to figure it out. I think if you start out with a good multivitamin, a calcium supplement, fish oils and vitamin E, that can be your base and you can't go wrong.

ET: Isn't a diet built on buying organic foods much more expensive? MH: Sure, it's a little more expensive. But there's nothing more expensive than bad health. There's nothing more expensive than food being thrown away because it doesn't taste right. Organic fruit tastes so much better than the perfect-looking fruits and vegetables sprayed with pesticides.

ET: What's your advice to people who want to start a workout and weight-loss program? MH: I'm always saying to people, "Look, you walk your dog, your cat stretches, your hamster runs on a hamster wheel. You're an animal, too, so go move, go do something." I know a lot of people believe that when you want to lose weight you have to go on these 1,200-calorie-per-day diets.

Well, my weight is always between 120-124 pounds and I eat close to 2,000 calories a day, but everything I eat is of quality. And I burn a lot of calories because I wear comfortable shoes and I move around in my life. I'm always strong, I never get sick and I feel like an animal.

ET: How do you view the future of healthcare policy in this country and where do you think nutritional supplements fit in? MH: I strongly believe that the general public needs more access to dietary supplements to maintain essential good health. American research and development has come up with really great products, but the American Medical Association and the drug companies have stigmatized supplements. So what's the result? Most Americans don't have access to safe supplements because they are not covered by their health plans, nor recognized as effective by the federal government. This really needs to be changed.

I think we should take 90% of what we're spending on drugs that barely keep people alive and start spending it on prevention, nutrition and changing lifestyle habits. In this country we're all about curing the disease rather than curing the patient. We don't look at the patient holistically and try to find out how the disease developed. Your doctor should be in charge of keeping you well, not keeping you in that strange state of, what I call, "dis-ease." It's like the medical and pharmaceutical establishment wants to keep you just sick enough so you'll continue to be a paying customer. They've convinced people to think they've got to take a pill to cure themselves rather than use their own bodies.

ET: Do you think medical schools will start training doctors to treat patients holistically and focus more on preventative medicine?

MH: I think we're seeing a lot more nutrition and alternative medicine specialists these days. And the general public is becoming more aware of health and nutrition issues then they were years ago. There's this groundswell of people saying "Wait, I need more information. Wait, my doctor's no longer God. I can't just keep taking these pills and trying to figure out all these warning labels and side effects."

ET: Do you plan on becoming more politically active on these issues? MH: Absolutely, I want to work with any organization that wants to improve school lunch programs, improve the healthcare system and get people more involved in understanding nutrition and disease prevention.



--
Vitanet &reg



Solaray - Ultimate Nutrition - Actipet Pet supplements - Action Labs - Sunny Greens - Thompson nutritional - Natural Sport - Veg Life Vegan Line - Premier One - NaturalMax - Kal

(https://vitanetonline.com:443/forums/Index.cfm?CFApp=1&Message_ID=346)

---

Mane Attraction - lustrous Hair...


Date: June 14, 2005 08:19 AM
Author: Darrell Miller (dm@vitanetonline.com)
Subject: Mane Attraction - lustrous Hair...


Mane Attraction by Chrystle Fiedler Energy Times, February 12, 2004

Everyone wants thick, lustrous hair. Think of the allure attached to the locks of Samson and Lady Godiva and-fast-forward to the present-the full heads of Antonio Banderas and Julia Roberts.

" We're naturally attracted to hair as humans; it catches the light, it frames the face, we like the feel of it," says Catherine Jones, ND, LAc, a resident naturopathic physician at Bastyr Center for Natural Health in Seattle, Washington. "Fair or not, historically in many cultures, rich, thick hair has been a sign of fertility and strength."

Along with that allure, latching onto natural ways to have great-looking hair gives you the benefits of looks and health. Every hair starts with a shaft that grows from a root. "The root is contained deep within the hair follicle," says Dr. Jones. "Each one has a sebaceous or oil gland, which supplies the hair with necessary lubrication as it approaches the surface of the scalp." Each hair follicle has its own growth cycle, including a resting period, the telogen phase, when hair falls out. Because of these constant hair phases, each of us loses, on average, about 100 hairs a day.

" The number of hairs the average person loses in a day tends to increase in the fall as the leaves fall from the tree and tends to decrease in the spring as the bulbs emerge from the soil," Dr. Jones says. "We really are connected to nature." Stress-due to rapid weight loss, infection, anemia, prolonged illness, hormonal changes, hypoactive thyroid disease, autoimmune conditions, eczema or psoriasis-can influence hair growth and loss.

Hair consists of proteins, lipids (fats), carbohydrates and pigment (gray hair has reduced pigment; white, none at all). Each shaft's structure is divided into a medulla, a cortex and an outer cuticle. " The cuticle is coated with an outside lipid-like layer, which protects the hair," says Dr. Jones. "As the hair grows out of the follicle, the cortex and cuticle become keratinized and harden." Dry or damaged hair is more susceptible to breakage. "The condition of the cuticle affects how the light reflects off the hair, giving it highlights and luster," Dr. Jones says. "Luster is affected both by what occurs inside the body as the hair is developing and what happens to the hair after it has grown from the shaft."

Sun, heat, moisture, pollution and hair products, dyes and bleaches can all dull the hair. "Applying chemical solutions to the hair, color, permanent waves or curl relaxers, damage the protein molecules that wrap around the shaft, leaving hair brittle and dull," says Christina Pirello, author of Glow: A Prescription for Radiant Health and Beauty (HP Books).

Conditioners and oils can leave a residue or weigh hair down. Hair sprays and products that contain alcohol can dry and damage the hair, as can using blow dryers and curling irons.

To combat hair-raising havoc, feed your hair natural nutrients for health. Silica and plants that contain silica/silicon both strengthen hair and promote growth. "Silica is a good mineral for hair health," says Walter Siegordner, founder of The Aurora Group, a personal care company. "It helps in the keratinization process of the cells that produce hair."

" Silica is a mineral that is involved in the synthesis of bone and connective tissue," adds Dr. Jones. "The hair follicle contains connective tissue so silica may promote the health and function of the follicle itself." Silica-containing herbs include nettles (Urtica dioica), horsetail (Equisetum arvense), oatstraw (Avena sativa) and alfalfa (Medicago sativa).

Sea plants like seaweed and kelp also provide vital nutrients. "Sea plants are essential ingredients in many natural shampoos and can be used to fortify damaged hair," says Pirello. "They're rich in vitamin A that prevents the build-up of dead skin cells, which can clog the hair follicles, inhibiting the growth and health of the hair, and also contain vitamin B, linked to the prevention of oily hair, baldness and dandruff. Calcium found in sea plants is essential to the structure of the hair shaft."

Eaten on s daily basis, sea plants are rich in nutrients that help maintain healthy, shiny hair, free of split ends, Pirello says. Try wakame in soups and salads, kombu or kelp in bean and vegetable dishes, nori in sushi, and hiziki and arame as side dishes. Since hair health is affected by digestive health, the fiber found in whole grains also helps. "Fiber prevents accumulation in the intestines that can result in the formation of toxins," says Pirello.

Miso, she adds, is especially good hair food. It "is rich in living enzymes that ease digestion, fortify the quality of the blood nourishing the body and hair, and provide us with essential oils, vitamins and minerals."

Key nutritional support includes adequate protein and amino acids, essential fatty acids such as cold-pressed flax seed oil and fish oil, copper, vitamin A, vitamin E, vitamin D, biotin, iron and vitamin B5 (pantothenic acid). Zinc and selenium can help combat the effects of hyperthyroidism, which can result in thinning, lackluster hair.

Vitamin C can boost adrenal health. "When the adrenals are overtaxed and become fatigued, hair follicles will go into a resting phase," says Dr. Jones. (If you have a medical condition, she adds, check with your health care practitioner first before taking supplements.)

In Traditional Chinese Medicine, hair is associated with the kidneys' qi, energy that originates in these organs, and with blood quality. " From the traditional Chinese perspective, excess amounts of fat, protein, dairy, sugar, alcohol and salt in the diet acidify the body, damage the Kidney qi and are not good for the hair," says Dr. Jones. A diet rich in vegetables and grains is a great way to support healthy hair. "Iron and mineral-rich foods are considered blood builders and hair tonics. Foods such as blackstrap molasses, seaweed, nettles, and the herb polygonum multiflorum (also known as He Shou Wu and Fo-Ti) have been used throughout the years. Fo-Ti has also been used to prevent graying of the hair and support the immune system."

" Hair is extremely strong but at the same time it's extremely delicate," says Barsoum Bouchar, a cosmetologist and owner of the Virtuoso Salon in Birmingham, Michigan. "Many products work against the hair texture, so the cuticle is always raised. This causes tangles and split ends. With blow dryers, chemicals, colors and styling elements, the hair is tremendously abused." If you don't have to chemically treat the hair, he says, don't.

When replenishing the hair it's important to remember that it's composed of 97% protein and 3% moisture, says Bouchar. Shampoo cleanses the hair and removes buildup. "A moisturizer brings moisture back into the hair and smoothes the cuticle down, which is what makes hair shiny and gives it bounce. The one key ingredient in both shampoo and moisturizers is aloe vera. It heals the hair." " Avoid products with harsh surfactants like sodium laurel sulfate and propylene glycol," warns Siegordner. "These decrease the circulation in the scalp, reducing the pathway for nutrition to the hair bulb." Conditioners that aren't natural can also cause build-up. "When you apply heat to the hair through blow drying or styling, you end up 'burning' the hair," says Bouchar.

To stimulate hair growth, add a few drops of essential oils of rosemary, lavender and thyme to jojoba and almond oils, and rub into the scalp. Leave it overnight and then rinse it off. " Essential oils have antimicrobial and antifungal properties, stimulate the circulation to the hair follicles and combat dryness. They also smell good," says Dr. Jones.

For hair that's not chemically treated, "a vinegar rinse cleanses the hair, removes build-up and boosts shine," says Bouchar. Use one part vinegar to ten parts water, apply after a shampoo, comb though and rinse it off. To naturally lighten the hair, use the same ratio in a lemon rinse for five minutes for, say, four days in a row, and then stop.

If you want to color your hair, choose natural elements, too. "The best natural dye is henna," says Bouchar. "It's organic, just like hair is." Blonde hair becomes warmer with a coppery tone, brunette hair takes on a mahogany hue, gray hair looks like highlights.

To find a good natural hair stylist, Bouchar suggests asking which products they use and why. If your hair is chemically treated, it's especially important to work with a stylist you trust for the best care.

Keep your eye on the big picture when it comes to hair health. "Be proactive and treat the body holistically," urges Dr. Jones. "Nourish the glands, the organs and the vessels that are responsible for getting the necessary nutrients to the hair follicle. Pay attention to the physical, emotional and mental aspects of health. Once hair is lost it may come back but it will likely be thinner than it was before. It's important to take care of what you have."



--
Vitanet &reg



Solaray - Ultimate Nutrition - Actipet Pet supplements - Action Labs - Sunny Greens - Thompson nutritional - Natural Sport - Veg Life Vegan Line - Premier One - NaturalMax - Kal

(https://vitanetonline.com:443/forums/Index.cfm?CFApp=1&Message_ID=337)

---

What the Medicine Men Knew


Date: June 12, 2005 02:17 PM
Author: Darrell Miller (dm@vitanetonline.com)
Subject: What the Medicine Men Knew


What the Medicine Men Knew by Phyllis D. Light, RH, AHG Energy Times, August 4, 2003

When Europeans first landed on the shores of North America, they were greeted by Native Americans who were healthy and strong, tall and straight-boned, and who generally lived to a ripe old age. Curious and friendly, the Native Americans showed the newcomers how to harvest wild foods and grow suitable crops, and also demonstrated the medicinal use of herbs. The North American indigenous medical traditions evolved into an effective system during its long history, estimated at between 12,000 and 40,000 years. So, herbally, we owe a huge debt to the Native American willingness to share knowledge of North American plants. Many of the herbs sitting on the shelves of natural food stores today were originally found in the medicinal arsenal of Native Americans, including black cohosh, echinacea, goldenseal, pleurisy root, sarsaparilla, red root, black walnut, gravel root and American ginseng.

Unique Healing Traditions

The number of Native tribes in the United States is estimated at about 500, and each possesses a unique set of healing traditions. While the term "Native American medicine" does not describe a homogenous system of healing, common, underlying principles can be discerned in many of these tribal traditions. Most often, these healing traditions and practices have been handed down in a rich oral tradition from practitioner to practitioner, rarely finding their way into written descriptions.

For instance, according to David Winston, a Cherokee medicine priest and herbalist living in New Jersey, "Cherokee medicine is based on connection-body, mind, spirit, family, community and God/Spirit. The Cherokee word for medicine, Nvowti, means 'power.' Anything that has power-water, ceremony, songs, stories, herbs-is medicine."

On the other hand, Charles Alexander Eastman, PhD (Indian name: Ohiyesa), comments in his book, The Soul of an Indian, "The Sioux word for the healing art is wah-pee-yah, which literally means 'readjusting or making anew.' Pay-jee-hoo-tah, literally 'root,' means medicine, and wakan signifies 'spirit' or 'mystery.' Thus the three ideas, while sometimes associated, were carefully distinguished."

Customized Treatment

Native American healing philosophy advocates a customized treatment plan for each person's unique health problems.

Consequently, healing techniques focus on the individual, not the disease, although the overall treatment may incorporate well-known ways for relieving the specific discomforts, aches and pains associated with an illness. Native healers employ herbs, ceremony, song and prayer in a manner tailored to each person they treat.

Medicinal Sweat

A central tenet in many Native American healing traditions is the need to sweat. As a result, Inipi, or Lakota sweat lodges, are located in most areas of the country. Sweating produces many benefits. It opens pores, cleanses the skin, enhances circulation, discourages the growth of bacteria in the body and functions as a detoxification outlet.

The skin is well-suited for the elimination of toxins: Experts estimate that during everyday functioning, 30% of the body's wastes pass through the skin. For the Native American, the sweat lodge offers spiritual help as well as physical aid. And the use of sweating is generally not employed as the only treatment but is always accompanied by other therapies such as herbs.

Native Americans are not alone in their reverence for using sweating to treat disease. A technique for sweating is fundamental to most traditional medicines, including Ayurveda and Traditional Chinese Medicine.

Native American Herbs

For native healers, herbs offer physical, emotional and spiritual support. In this tradition, herbs are consumed in teas, tablets or capsules, or are inhaled after being thrown onto the hot stones in a sweat lodge or otherwise burned to release their vapor. Smudging, a ritualized method for bathing a person or object with the smoke from sacred herbs such as sweet grass, sage or cedar, is a way of cleansing individuals, clearing a ritual space or sanctifying ceremonial tools. Each herb in the smudging process is used for a specific reason. Sweet grass grows the spirit, while sage and cedar dispel negativity. Frequently, herbs are taken as preparation for participation in rituals. "Sweet leaf is used as a tea before the sweat lodge ceremony in some Indian communities in South Dakota," notes Matthew Wood, RH, AHG, author of The Book of Herbal Wisdom (North Atlantic Books). "It promotes perspiration, relaxes the nerves, reduces tension and brings harmony and beauty to the participants."

Connections

The idea that everything in the universe, including people, is connected is a philosophy shared by many tribes.

When a medicine person assesses an illness, she not only observes physical problems but also analyzes family and community dynamics. A person's relationship with God is believed to influence health. In this vein, prayers like Mitakuye Oyasin, a Lakota blessing that means "all my relations," appeals to the interconnectedness of each of us with other people, with the Earth, and with God.

"Separation and isolation is one of the leading causes of illness," David Winston says. "There is a connection between everything-within ourselves and outside of ourselves. When we isolate and separate ourselves from our family, our community and from God/Spirit, then we suffer diseases of the spirit. Ultimately, we are responsible for our own spirits-to keep them healthy.

"In addition," adds Winston, "from the Cherokee viewpoint, the nuclear family is seen as too small. There are too many single parents working too hard and under too much stress." In a Native American clan-based society, much of this stress is defused with the support of an extended family.

Kinship philosophy is a basic part of the Native perspective, a kinship that extends beyond humans to all life, including animals, fish, and birds as well as the Earth itself. Consequently, care of the Earth is an integral part of kinship philosophy. Indigenous cultures have very specific knowledge of ecology and environmental ethics. In the kinship philosophy, damage done by man to the Earth is then reflected back in the body of man by diseases of the body and spirit. Man and his illnesses are seen as part of the ecology of the planet, not a separate, isolated force with the power to control.

Modern Ills, Ancient Treatments

Winston believes that Cherokee medicine offers the greatest aid to people with chronic illnesses such as chronic fatigue, fibromyalgia and some female reproductive complaints, as well as individuals with stress-related disorders. It can also offer aid to those who are depressed and feel alienated or disconnected from society.

Native American medicine can offer balance and healing. It can be used in conjunction with Western medicine, providing a holistic and individualized treatments. To find a Native American healer, check with your local tribal community. Mitakuye Oyasin.



--
Vitanet &reg



Solaray - Ultimate Nutrition - Actipet Pet supplements - Action Labs - Sunny Greens - Thompson nutritional - Natural Sport - Veg Life Vegan Line - Premier One - NaturalMax - Kal

(https://vitanetonline.com:443/forums/Index.cfm?CFApp=1&Message_ID=307)

---

In the Clear - Skin is always in danger of acne and inflammations


Date: June 12, 2005 02:13 PM
Author: Darrell Miller (dm@vitanetonline.com)
Subject: In the Clear - Skin is always in danger of acne and inflammations


In the Clear by Dianne Drucker Energy Times, August 3, 2003

Your skin needs protection even as it offers itself as your body's first line of defense against the outside world. Skin is always in danger of acne and inflammations during its daily encounters with stray microorganisms, streams of ultraviolet light and a barrage of pollutants.

Tending to your skin, keeping a clear complexion while safeguarding your well-being, requires proper feeding, watering and tender, loving care.

Your skin not only has to protect you, it has to look good while doing it. Unfortunately, much can go wrong with skin. One of the most common skin irregularities is the acne that often arises when pores clog and inflammation creates unsightly blemishes.

While conventional medicine has long insisted that your chances of developing pimples are unrelated to what you feed your body and your skin, recent studies are calling that accepted wisdom into question.

Research in the Archives of Dermatology (12/02) argues that today's pimples are linked to what you ate yesterday. Skin scientists now suspect that the typical American diet, filled with refined foods, sugars and simple starches, causes the exaggerated release of insulin and related secretions that foment pimples and blemishes.

The evidence: When researchers spent two years combing through the rainforests of New Guinea and trekking to remote parts of Paraguay, they took a close look at indigenous people's faces and couldn't find a single pimple. The inhabitants of these isolated areas eat homegrown food and wild game. They've never eaten crackers or cookies from a box or slurped a milkshake through a straw. And they've never had to cope with embarrassing acne.

The researchers concluded that no refined foods meant no blemishes.

Refining the Pimple Process

According to this latest theory, pimples can start when your digestive tract quickly absorbs refined, starchy carbohydrates from white bread or potatoes or sugary soft drinks. These foods are ranked at or near the top of the so-called glycemic index. That means that these foodstuffs cause your blood sugar to climb rapidly, the process that the glycemic index measures.

That rise in blood sugar causes the release of insulin from your pancreas into your bloodstream. Insulin, a hormone-like substance, helps cells soak up the excess sugar circulating in your blood. However, along with insulin, another substance, is also released. These two chemicals boost the production of testosterone, the male hormone that, in turn, can cause the skin to overproduce sebum, an oily goo that plugs up pores and gives birth to acne. (Previous research has already established the causal relationship of testosterone to pimples.)

Lorain Cordain, PhD, a health professor at Colorado State University and lead researcher in this study, points out that more than 80% of the grains we eat are highly refined and cause significant blood sugar increases, a factor that makes skin break out. In addition, he says, teens are especially susceptible to pimples because they are growing rapidly and, as a result, tend to be insulin resistant. Insulin resistance means it takes more insulin to persuade cells to take sugar out of the blood. This condition consequently results in even larger amounts of insulin being released and more skin blemishes being created.

According to Dr. Cordain, eating low-glycemic foods like whole grains, vegetables, fish and lean meat should lower your risk of acne. These foods don't bump up blood sugar as much, to be released and, as a result, are kinder to your skin.

Helpful Microorganisms

Aside from improving your skin condition by improving the food you eat, taking supplements to help the bacteria in your lower digestive tract may also clear up your undesirable dermatological developments. Eczema, a discomforting and embarrassing skin inflammation, is now believed to depend on the interaction between intestinal bacteria and your immune system.

According to research in Finland (The Lancet 2001; 357:1076), eczema may appear on your skin when your immune system, influenced by the gut's bacteria, misbehaves, using unnecessary inflammation to defend against a non-existent infection that it mistakenly believes threatens the skin.

Atopic eczema, a variety of eczema that often runs in families, has long been known to be linked to allergies and immune overreactions.

In looking into the fact that more and more people have been suffering eczema, scientists came to the disturbing conclusion that this increase may be at least partly attributed to our obsession with cleanliness.

When we are young, our immune systems learn the proper ways to fight off germs by interacting with the bacteria and viruses they encounter. But during the past ten years, so many of us (and our parents) have kept our houses so neurotically spic-and-span, according to the latest theory, that our immune systems are failing to develop the proper responses. So, like a bored, inexperienced security guard who imagines a threat when there is none, our immune defenses are going slightly haywire, causing the defensive inflammation of eczema even in the absence of real bacteriological invasions. The possible solution: Probiotic supplements of harmless bacteria like Lactobacillus GG. This bacteria, similar to the friendly bacteria that live in our large intestines, seems to calm immunity so that it is less likely to panic and start an unnecessary inflammation.

These supplements are so safe, medical researchers are now giving them to pregnant women and newborn babies. In the research in Finland, giving these probiotics to mothers and newborns cut the rate of infant atopic eczema in half. (Similar, live bacteria are also found in yogurt, although yogurt should not be fed to newborns.)

The skin on these children is benefiting for long periods of time. "Our findings show that the preventive effect of Lactobacillus GG on atopic eczema in at-risk children extends to the age of 4 years," notes Marko Kalliomäki, MD, author of the study.

Tea Tree Help

Further natural skin help can be had from Australia in the form of tea tree oil (Melaleuca alternifolia). Long revered by the aborigines of this continent, tea tree oil was allegedly given its English name by British sea captain James Cook, who used the plant to make a tea that improved the flavor of beer.

But Australians have long used tea tree oil as an antiseptic. Its popularity increased during World War II, when, after it was used as a lubricant on heavy machinery, mechanics who got the oil on their hands noticed it fought skin infections. As pointed out in The Chopra Center Herbal Handbook (Three Rivers Press), "The essential oil of tea tree...contains a number of terpenes, of which terpinen-4-ol is believed to be responsible for its beneficial anti-infective activity." Terpenes are special, beneficial types of protein found in essential oils.

Tea tree is especially useful against skin outbreaks caused by fungus infections. Research in Australia shows that it can help quell athlete's foot (Austr Jrnl Derm 1992; 33:145) as effectively as some pharmaceutical preparations. Other research confirms that it can help quiet many different fungi that cause unsightly skin outbreaks (Skin Pharm 1996; 9:388). The Chopra Center Herbal Handbook recommends that "every household should keep some tea tree oil close at hand. It can be applied directly to skin irritations."

Calming Chamomile

Revered by the pharaohs' healers in Egypt during the ancient age of the pyramids, and depended upon for centuries by the Greeks for a variety of medicinal purposes, chamomile (Matricaria recutita) is still employed for a range of skin problems. This botanical helps ease abscesses, bruises or sunburn, and is included in many massage oils. (But never apply chamomile's undiluted essential oil to the skin.)

In addition, creams and sprays with chamomile are used to calm the nerves and nourish the skin. As an element in aromatherapy, chamomile, whose odor has been compared to apples, is well-known for soothing and rejuvenating the spirit. Explaining exactly how chamomile heals and calms has not been easy for scientists. Essential oils like chamomile contain so many different natural chemicals that exploring their holistic effect on the human body requires detailed analysis. As an aromatherapeutic agent, researchers believe chamomile and other essential oils may interact with the brain, activating glands that stimulate healing systems within the body. But that has yet to be proven.

What has been proven is that herbs like chamomile and tea tree, and natural treatments like probiotics, can make a big difference in keeping your skin healthy and clear. With their help, you can present your best face to the world.



--
Vitanet &reg



Solaray - Ultimate Nutrition - Actipet Pet supplements - Action Labs - Sunny Greens - Thompson nutritional - Natural Sport - Veg Life Vegan Line - Premier One - NaturalMax - Kal

(https://vitanetonline.com:443/forums/Index.cfm?CFApp=1&Message_ID=306)

---

Skin Eternal - Replenish Your Skin


Date: June 06, 2005 08:45 AM
Author: Darrell Miller (dm@vitanetonline.com)
Subject: Skin Eternal - Replenish Your Skin


Source Naturals is proud to introduce our new SKIN ETERNAL Cosmetic Line. Our advanced skin care products recharge and revitalize your skin. Each product features scientifically advanced nutraceuticals: nutrients and botanicals with an inborn affinity for skin. You can nourish your skin with Source Naturals' richly emollient SKIN ETERNAL CREAM smoothed under your eyes or on your neck. Or use our light, aqueous SKIN ETERNAL SERUM. Both products gently addresses imbalances and infuse skin with visible radiance. For a luxuriant, moisturizing bath, simply add SKIN ETERNAL BATH OIL under warm running water. Whatever your individual preference, Source Naturals has a SKIN ETERNAL product that will leave your skin looking refreshed and energized.

Now available from Source Naturals®: a variety of elegant cosmetics to moisturize, smooth and tone your skin.

Your skin is a reflection of your health and well-being. To attain skin that looks truly alive, energized and refreshed, we believe a holistic approach is necessary. This includes nourishing your body with fresh, organic foods, exercising every day to motivate your mind and spirit, and eliminating unhealthy lifestyle choices. As part of this holistic approach, the Skin Eternal™ cosmetic line feeds your skin cells with scientifically advanced nutraceuticals: nutrients and botanicals with an inborn affinity for skin.

SKIN ETERNAL™ CREAM

Apply this rich and luxurious blend under and around your eyes or massage it with upward strokes onto your neck—your skin will immediately feel the difference! SKIN ETERNAL CREAM features nutrients, natural oils and plant extracts. Included are alpha lipoic acid, biotin, CoQ10, DMAE, jojoba oil, MSM, squalane, tocotrienols, and vitamin C-ester, as well as extracts of grape seed, ginkgo, ginseng, green tea, sage, marigold, and grapefruit seed.

SKIN ETERNAL™ SERUM

SKIN ETERNAL SERUM is an aqueous moisturizing serum that contains a rich blend of nutrients and plant extracts. It is easily absorbed, and immediately makes skin feel softer and replenished. SKIN ETERNAL SERUM is lightly scented with pure lavender and lemon oils, and contains nutrients and herbs unavailable in other topical preparations. These include aloe vera, alpha lipoic acid, biotin, CoQ10, DMAE, MSM, vitamins A, C-ester, D-3 and E, and chamomile. Source Naturals also offers SKIN ETERNAL DMAE SERUM.

SKIN ETERNAL™ BATH OIL

OUR NEW SKIN ETERNAL BATH OIL adds to your skin's hydrolipic film, lightly coating your skin with nutrients. It holds moisture inside and protects your skin. Its unique formula is rich in alpha lipoic acid, DMAE, essential fatty acids, vitamins C-ester and E, plus other nutrients and plant extracts. SKIN ETERNAL BATH OIL is lightly scented with pure lavender and lemon oils. And it is hypoallergenic and contains no alpha hydroxy acids—so it can be used even on delicate, sensitive skin.

Lifestyle Tips for Healthy Skin: A Strategy for WellnessSM

Eat a Healthy Diet Low-nutrient foods, such as sugar and refined carbohydrates, will not provide the vitamins and minerals your skin needs. Choose unprocessed organic foods, high in antioxidants such as beta carotene (carrots, apricots, and squash), vitamin C (oranges and peppers), vitamin E (cold-pressed oils, nuts and seeds), selenium (tuna, garlic, onions and broccoli) and zinc (whole grains, most seafood, and onions). Essential fatty acids, such as those in oily fish, flaxseed and olive oil, are important for skin repair. Eat high-fiber fruits, vegetables, whole grain bread and cereals, and brown rice. Restrict excess sodium intake.

Take Supplements

Key nutraceuticals can help radiate beauty from within, by supporting body systems involved with healthy, radiant skin. These nutraceuticals include alpha lipoic acid, DMAE, ascorbyl palmitate (vitamin C-ester), vitamin E and grapeseed extract. Source Naturals offers you SKIN ETERNAL™ tablets with these five ingredients, to protect against free radical damage and provide cofactors for healthy skin tissue. Source Naturals SKIN ETERNAL PLUS is a Bio-Aligned Formula™, which includes these key nutraceuticals plus 30 more! It is designed to support multiple body systems: antioxidant defense, connective tissue, cell membranes, cell renewal, blood and liver cleansing, muscle and nerve function, and stress response. It is also useful to supplement with essential fatty acids, such as omega-3 and omega-6 fatty acids, flaxseed and primrose oil.

Drink Water

Our bodies are made up of 50-70% water, so it's important to drink at least 1.5 liters daily. Water flushes out wastes, and acts as an internal moisturizer, keeping skin hydrated and supple. Spring water is beneficial since it contains trace minerals vital to healthy skin.

Protect Your Skin from the Sun

Avoid direct sun from 10 am to 4 pm, when ultraviolet radiation is strongest. Use sunscreen even during winter and on cloudy days. Wear a broad-brimmed hat and sunglasses with full UV protection.

Get Plenty of Sleep

Research has shown that skin regenerates itself between 1-3 am; lack of sleep during those hours can cause skin to look dull or puffy. Taking a melatonin supplement can be helpful in supporting your body's normal sleep cycle.

Exercise Regularly

Exercise increases circulation, which delivers nutrients necessary for a clear, glowing complexion. It also burns off fat, helps eliminate toxins, and is a great stress reliever. Exercise three to five times a week until you are perspiring freely and breathing deeply.

Avoid Excessive Alcohol and Coffee

Alcohol weakens the immune system and depletes nutrients. It causes dehydration, depriving skin of moisture, and overtaxes the liver, which helps keep impurities from reaching other organs. Alcohol consumption can lead to broken or distended capillaries, especially over the nose and cheeks. Caffeine-rich beverages like coffee promote dehydration, leaving skin flaky and dry. Substitute herbal or green tea for coffee.

Stop Smoking

Smoking slows healing and regeneration, causes carbon monoxide to increase in blood, and induces free radical formation. Nicotine constricts blood vessels and reduces blood flow to skin. The benzopyrene in cigarette smoke inhibits absorption of vitamin C, which is important for collagen synthesis.



--
VitaNEt &reg
VitaNet &reg Staff



(https://vitanetonline.com:443/forums/Index.cfm?CFApp=1&Message_ID=195)

---

Red Yeast Rice For Lipid Wellness


Date: June 04, 2005 02:30 PM
Author: Darrell Miller (dm@vitanetonline.com)
Subject: Red Yeast Rice For Lipid Wellness


Maintaining cardiovascular health is a fundamental strategy in the holistic healing system. It may be the most important thing you can do for your body. One of the factors for optimal cardiovascular health is keeping your lipid levels within the normal range. But with today's fast-paced lifestyle, it's hard to maintain a healthy diet and exercise program. Red yeast rice is a natural product that supports maintenance of normal lipid levels. Source Naturals RED YEAST RICE is standardized to 1.5% mixed mevinolinic acid monacolins. These monacolins block the synthesis of lipids in the liver by binding to the lipids production enzyme HMG-CoA reductase. Support your lipid wellness with the quality and science of Source Naturals RED YEAST RICE.

The Liver and Lipid

The amount of lipid you consume in food is not the most important factor for regulating normal lipid levels. The liver manufactures approximately 80% of total body lipid while the other 20% comes from dietary sources. Our bodies require lipid but we can also get too much of it. Lipid is only harmful to us if it becomes oxidized. Oxidized lipid can cause damage to tissues and accumulate in blood vessels. Balancing the lipid produced by your liver is critical to your total lipid and your cardiovascular health.

Red yeast rice has been used in China for centuries to make rice wine, to color and flavor foods such as Peking duck and as a health promoting food. It is prepared by fermenting a type of yeast (Monascus purpureus) over rice. Red yeast rice is a complex product that contains several active ingredients including monacolins. Monacolins act as HMG-CoA inhibitors. HMG-CoA reductase is an enzyme that helps make lipid. By blocking its lipid producing action, the natural compounds in red yeast rice can help you maintain lipid levels that are within the normal range. A double blind clinical trial using red yeast rice and placebo with 80 human subjects was conducted at UCLA. After eight weeks with no changes in diet composition the group taking red yeast rice maintained healthy lipid levels.

Natural Support For Your Heart

Nature provides us with special compounds that allow us to explore safe alternatives to support our health. Taking personal responsibility for your health is at the heart of the wellness revolution. Changing your lifestyle is one of the most effective ways to take that responsibility and provide support and protection for your heart. A diet low in lipid, saturated fats and trans-fatty acids, and high in complex carbohydrates and fiber is important. Exercise regularly, quit smoking and supplement your diet with heart-healthy compounds such as red yeast rice, CoQ10, folic acid, garlic, omega-3 fatty acids, carnitine, hawthorn berry extract, arginine, vitamin E and tocotrienols. Source Naturals RED YEAST RICE is standardized to 1.5% mixed mevinolinic acid monacolins. This standardization process provides you with the assurance that you are getting a consistent concentration of these compounds in each dose. RED YEAST RICE is part of Source Natural's extensive line of products scientifically formulated to provide support for your cardiovascular health.

References:
Heber, David. Lipid-lowering effects of a proprietary Chinese red-yeast-rice dietary supplement. American Journal of Clinical Nutrition 1999: 69(2):231-236. Zhu Y, Li CL, Wang YY, Zhu JS, Chang J, Kritchevsky D. Monascus purpureus (red yeast): a natural product that lowers blood lipid in animal models of hyperlipidemia. Nutr Res 1998; 18:71-81. Medical Encyclopedia. Medlineplus Health Information [online]. U.S. National Library of Medicine and the National Institutes of Health, 2003 [October 22, 2003]. Available from World Wide Web: edlineplus/ encyclopedia.html.



--
VitaNet ®
VitaNet ® Staff



Solaray - Ultimate Nutrition - Actipet Pet supplements - Action Labs - Sunny Greens - Thompson nutritional - Natural Sport - Veg Life Vegan Line - Premier One - NaturalMax - Kal

(https://vitanetonline.com:443/forums/Index.cfm?CFApp=1&Message_ID=191)

---

Prosta Response - Supports Prostate Function and Healthy Urine Flow


Date: June 04, 2005 01:56 PM
Author: Darrell Miller (dm@vitanetonline.com)
Subject: Prosta Response - Supports Prostate Function and Healthy Urine Flow


Bookstores are filled with it, news magazines are reporting on it. From the revelations of politicians to disturbing statistical reports, prostate health issues that formerly received little notice are now in the headlines. The prostate is a walnut-sized gland located under the bladder and surrounding the urinary tract in men. Many factors affect prostate wellness, including aging and individual genetic history, but today's chemicalized environment poses unprecedented challenges to the health of the prostate gland. Source Naturals is helping to meet this challenge with PROSTA-RESPONSE, a Bio-Aligned Formula™ designed to support multiple, interdependent body systems. It is the only prostate formula that addresses six body systems involved with healthy prostate function.

More than Symptoms*, Systems PROSTA-RESPONSE is a unique formula that combines clinically tested potencies of saw palmetto extract and beta sitosterol with standardized Swedish flower pollen extract, quercetin, lyopene, soy and additional herbs and nutrients. PROSTA-RESPONSE goes beyond formulas that simply address nutritional symptoms and instead deals with underlying causes. PROSTARESPONSE supports healthy prostate function and urine flow by addressing the following body systems:

1. Hormone regulation: Hormones have a direct role in prostate functioning and have been closely linked to prostate health. PROSTA-RESPONSE contains specific plant extracts and nutrients shown in research to inhibit the conversion of testosterone to dihydrotestosterone (DHT), and the subsequent binding to receptors within the prostate.

2. Prostate cell regeneration: Swedish flower pollen extract, used extensively in Europe and Asia for more than 40 years, has demonstrated significant effects in maintaining proper prostate cell regeneration.

3. Soothing mechanisms: Certain plant compounds, such as flavonoids from soy and sterols from pollen extract, inhibit the metabolism of arachidonic acid. This in turn influences prostaglandin synthesis, which may be associated with comfort levels.

4. Bladder and urinary tract health: A healthy environment within the bladder and urinary tract is vital for prostate health and normal urine flow. PROSTARESPONSE contains botanicals that support the bladder and urinary tract health.

5. Prostate health: Studies show that dietary factors influence the overall health of the prostate. The body naturally concentrates certain compounds in higher amounts in the prostate. These include zinc, vitamin E and soy isoflavones.

6. Antioxidant defense: Antioxidants play an important role in maintaining prostate function and cell membrane integrity. Oxidative stress, or the action of free radicals, is confirmed as a significant factor that can trigger a host of destructive processes.

Developing a Prostate-Friendly Lifestyle

Supplementation is only one part of an individual's Strategy for WellnessSM. That's why Source Naturals® is committed to providing public education about the many aspects of a prostate-healthy lifestyle.

Less Fat, More Fiber, Lots of Veggies

Studies suggest a direct relationship between dietary fat and prostate health, with men whose diets consist of 30%-40% or more fat at highest risk. Saturated fats, especially from animal sources, are most problematic. Some research has attributed this relationship to the effect animal fats have on excess levels of circulating sex hormones. Prostate health is also associated with high fiber intake. This may be because dietary fiber binds testosterone, estradiol and other sex steroids and helps eliminate excess hormones, Five to nine servings of high-fiber fruits, vegetables, beans and whole grains (35 g) are recommended daily for prostate health. Tomato-based foods are rich in the carotenoid, lycopene, which is a potent antioxidant, helping to protect our cells and fatty tissues from free radical damage. A long-term study at Harvard School of Medicine found beneficial effects from 10 servings of tomato products weekly, while recent clinical research points to an intake of 15 mg of lycopene twice per day. Also helpful are green and yellow-orange vegetables, which contain compounds that are converted to vitamin A; citrus fruits that contain vitamin C; nuts and seeds that contain vitamin E; zinc-containing seafood, legumes and eggs; and selenium-rich whole grains, seafood and organ meats. Studies show a correlation between prostate health and diets that contain large amounts of soy. Soybeans contain prostate-healthy phytoestrogens, including the isoflavone, genistein. Some experts suggest eating seven servings of soy protein per week (providing 10 g of soy protein and 20 mg of isoflavones daily) for general good health, and three times that amount for more targeted protection.

Drink Healthy

Dehydration stresses the prostate gland. It is important to consume plenty of water—about eight glasses per day. Plain water is best, but you can also drink highly diluted fruit juice, herbal tea or lightly flavored sparkling water. Green tea is beneficial for prostate health, due to certain antioxidant compounds called polyphenols. You can reduce the frequency of nighttime trips to the bathroom by eliminating fluids a few hours before you go to sleep. You may find it more comfortable to spread out your intake, taking small sips of fluids over the course of the day.

Exercise

Good circulation is important for prostate health. Regular walking is excellent in this regard. "Kegel" exercises— a series of contractions of the muscles around the prostate—are helpful for improving circulation and tonicity of the genital area.

Supplementation

Supplementation tailored to prostate wellness would focus on the vitamins and minerals described above—in addition to nourishing our body systems, many are also antioxidants, helping to counter the free radical damage that is rampant in our chemicalized environment. The program would also include specific herbs found to support prostate function, especially saw palmetto, pygeum, and pumpkin seeds.

First Bio-Aligned Formula for the Prostate Gland!

PROSTA-RESPONSE is the first prostate support formula designed to work holistically, by addressing the multiple systems that affect prostate higher amounts in the prostate. health. Try Source Naturals PROSTA-RESPONSE, available in bottles of 45 and 90 tablets.

PROSTA-RESPONSE™: A Bio-Aligned Formula™ Multi-System Support for the Prostate Gland

Hormonal Regulation: Nettle, Pygeum, Red Clover, Saw Palmetto, Soy, Swedish Flower Pollen Extract, Zinc, Vitamin D-3

Prostate Cellular Regeneration: Lycopene, Nettle, Quercetin, Red Clover, Swedish Flower Pollen Extract, Vitamin D-3

Soothing Mechanisms: Prostaglandin Synthesis Beta Sitosterol, Pygeum, Quercetin, Red Clover Saw Palmetto, Soy, Swedish Flower Pollen Extract

Bladder & Urinary Tract Health: Alanine, Glutamic Acid, Glycine, Goldenseal, Gravel Root, Marshmallow Root, Pumpkin Seed, Pygeum, Swedish Flower Pollen Extract, Uva Ursi

Prostate Health: Red Clover, Soy, Zinc, Vitamin E

Antioxidant Defense: Ginkgo Biloba, Grape Seed, Green Tea, Lycopene, Pygeum, Quercetin, Red Clover, Soy, Swedish Flower Pollen Extract, Selenium, Zinc, Vitamin E

References
Buck, A.C. 1996. Phytotherapy for the prostate. Brit J Urol 78:325-336. Morton, M.S. et al. Lignans and isoflavonoids in plasma and prostatic fluid in men: samples from Portugal, Hong Kong, and the United Kingdom. Prostate 32:122-128. Morton, M.S. et al. 1996. The preventative role of diet in prostatic…Brit J Urol 77:481-493. Wilt, T.J. et al. 1998. Saw palmetto extracts…a systematic review. JAMA 280:1604-1609 Yasumoto, M.D. et al. Jan-Feb 1995. Clinical evaluation of long-term treatment using …pollen extract…Clin Ther 17(1):82-87.

*The term symptom as used in this literature refers to the effects of nutrient imbalances and shortages, and is not related to the diagnosis, treatment, cure, or prevention of any disease.



--
VitaNet &reg
VitaNEt &reg Staff



(https://vitanetonline.com:443/forums/Index.cfm?CFApp=1&Message_ID=187)

---

NATTOKINASE - A Systemic Enzyme for Healthy Circulation ...


Date: June 04, 2005 10:25 AM
Author: Darrell Miller (dm@vitanetonline.com)
Subject: NATTOKINASE - A Systemic Enzyme for Healthy Circulation ...


You may not have worried about the effects of aging when you were younger. But now, you are interested in staying fit. Maintaining your cardiovascular health – for women as well as men – may be one of your greatest concerns. Every tissue in your body relies on your heart to circulate blood through approximately 60,000 miles of your blood vessels. This complex network requires a holistic health approach. Enzymes, which accelerate chemical reactions, can help with a lot more than just your digestion. Systemic enzymes are a special class of enzymes that work on every system in your body to support your overall health. Source Naturals has searched around the globe to bring you NATTOKINASE, a systemic enzyme from Japan that supports the fibrinolytic blood clearing system. Reach for NATTOKINASE to promote your cardiovascular health today.

Supports Healthy Circulation

Source Naturals introduces the science of NATTOKINASE, the natural way to support healthy circulation. A systemic enzyme derived from the fermented soy food natto, nattokinase supports your body's mechanisms for clearing blood to maintain your cardiovascular health.

Systemic Enzymes

If you are a mature man or women, then maintaining cardiovascular health may be one of your greatest concerns about aging. Every tissue in your body relies on your heart to circulate six liters of blood through approximately 60,000 miles of your arteries, veins and capillaries. This complex network requires a holistic health approach. You might think that all enzymes are just for digestion. Actually, enzymes accelerate thousands of chemical reactions in your body. And systemic enzymes are a special enzyme class that work on every system in your body to support your complete, or systemic, health. Different systemic enzymes, such as papain, bromelain, pancreatin and nattokinase, each work in different ways. The results can include reducing cellular irritation, promoting clear blood flow and supporting balanced immune reactions for your shortterm comfort and long-term health.

An Ancient Japanese Health Secret

The legend about the discovery of natto begins thousands of years ago with Yoshiie Minamoto, a famous Japanese warrior, who was forced to pack hot cooked soybeans in straw for traveling. When the soybeans were later unpacked, the sticky mess was considered spoiled. But when the horses, notoriously picky eaters, preferred this soy food, then people began consuming natto and discovering its health benefits.

How It Works

Healthy circulation occurs when your blood flows smoothly. It takes complex cascades of events to maintain this cardiovascular balance. Source Naturals NATTOKINASE can help. NATTOKINASE doesn't inhibit blood clot formation. Instead, it works to support healthy circulation in three ways. First, nattokinase assists the fibrinolytic blood clearing system by breaking down cross-linked fibrin protein deposits in the blood. Second, in preliminary studies, natto extracts promote clear blood flow by reducing Euglobulin Lysis Time (ELT). Third, nattokinase supports blood clearing by breaking down Plasminogen Activator Inhibitor–1 (PAI-1), an inhibitor of an enzyme that helps keep blood flowing. Lifestyle conditions such as high stress, high glucose levels and high amounts of adipose tissue are associated with increased PAI-1 levels. Healthy circulation can do wonders to support your total health. When your circulation isn't balanced, then your tissues aren't getting enough nutrients and your blood isn't clearing enough wastes away, which can increase cellular irritation and decrease overall cell health. Alternately, systemic enzymes such as nattokinase support healthy circulation so your tissues can get optimal levels of nutrients delivered and wastes removed for your better health.

Lifestyle Strategies for Maintaining Cardiovascular Health

Eat a Healthy Diet: A diet low in cholesterol, saturated fats and trans-fatty acids, and high in complex carbohydrates and fiber is important for your cardiovascular health. Good choices include fruits and vegetables, whole grains, lean red meats, fish and poultry without skin (up to 6 oz per day), lowfat or fat-free dairy products, beans and peas, and healthy fats such as olive oil in limited amounts. Avoid sugar, which has been reported to increase risk factors linked to heart disease. Some healthy cooking tips include using a rack to drain off fat when you broil, roast or bake; using wine, fruit juice or marinades to baste; broiling instead of pan-frying; using a vegetable oil spray to brown or sauté foods; and cooking with egg whites instead of yolks. Exercise Regularly: Maintaining healthy cholesterol levels is important for supporting your cardiovascular system. Exercise may increase heart healthy HDL cholesterol and lower blood triglycerides (fats), partly because of the decrease in total body fat and increase in muscle mass that usually accompanies exercise. A recent study reported that dietary changes improve cholesterol levels only when an aerobic exercise program is also included. Regular aerobic exercises—brisk walking, jogging, swimming, biking, aerobic dance, and racquet sports—are the best forms of exercise for lowering LDL and raising HDL levels. Experts recommend that people aim for a routine of 30 minute brisk walks most days of the week; an excellent goal is 20 to 25 miles a week, but in terms of raising HDL levels, more is better. Resistance (weight) training offers a complementary benefit by reducing LDL levels. Quit Smoking: Cigarette smoking lowers HDL cholesterol levels and is directly responsible for approximately 20% of all deaths from heart disease. The toxic effects of cigarette smoke damage blood vessels in the heart and legs. In fact, smoking doubles an individual's risk of heart attack with any level of blood cholesterol. The importance of breaking this habit cannot be emphasized enough. Drink Alcohol Only in Moderation: Many studies have reported that modest consumption of alcohol increases HDL levels and protects against heart disease and possibly stroke. However, since alcohol consumption can cause other health problems, you should consult your health care professional about alcohol use. It has been suggested that antioxidants in red wine such as flavonoids and polyphenols contribute to alcohol's protective properties. Take the Right Supplements: Many supplements can help support your heart health. Folic acid, one of the B vitamins, supports arterial health by balancing homocysteine levels. Magnesium, potassium, and calcium all help to maintain heart muscle health. Antioxidants such as betacarotene, vitamin C, vitamin E, and those found in extracts of green tea support blood vessel integrity. And omega-3 fatty acids, such as those found in flax seeds, cod liver oil, and other dietary supplements support healthy blood flow. Additionally, you can take LIFE FORCE, Source Naturals' best selling multiple. Systemic enzymes such as nattokinase are a new class of natural compounds that can have a significant impact on your cardiovascular, joint and immune health. Source Naturals is pleased to partner with your local health food stores and participating health professionals – the only places where you can find these natural health advances – to bring you NATTOKINASE. Try this ancient Japanese secret to support your cardiovascular health today.

References
Sumi, H. et al. (1990). Enhancement of the fibrinolytic activity in plasma by oral administration of nattokinase. Acta Haematologica. (84): 139-143. Fujita, M. et al. (1995). Transport of nattokinase across the rat intestinal tract. Biological and Pharmaceutical Bulletin 18(9): 1194-1196. Yamamoto, K. et al. (2002). Plasminogen activator inhibitor-1 is a major stress-regulated gene: implications for stress-induced thrombosis in aged individuals. Proceedings of the National Academy of Sciences. 99(2): 890-895.



--
VitaNet &reg
VitaNet &reg Staff



(https://vitanetonline.com:443/forums/Index.cfm?CFApp=1&Message_ID=180)

---

Heart Science - A Five-Tiered Approach to Heart Health ...


Date: June 02, 2005 12:07 PM
Author: Darrell Miller (dm@vitanetonline.com)
Subject: Heart Science - A Five-Tiered Approach to Heart Health ...


Your heart is crucial to every function of your body. It is the sole organ which pumps oxygen-rich blood through the entire circulatory system, feeding your cells and making life possible. Only recently are Americans realizing the importance of a proper low-fat diet, regular exercise, giving up cigarette smoking, and cutting down alcohol consumption to maintaining a healthy heart. Unfortunately, there has been a huge gap in the number of nutritional supplements which provide nutrients and herbs to support normal heart function. That's where Source Naturals HEART SCIENCE comes in. Two years in the making, and backed by numerous scientific studies, the nutrients in HEART SCIENCE are some of the most soundly researched of all. Combining high potencies of these super-nutrients, HEART SCIENCE is the most comprehensive, cutting edge nutritional approach to proper heart care available.

Source Naturals HEART SCIENCE— The Five Tiered Approach to Heart Health

Your heart never rests. Even while you sleep, your heart must keep working, relying on the constant generation of energy by the body for its very survival. If this vital organ stops beating for even a short amount of time, all bodily functions cease and life ends. Source Naturals HEART SCIENCE helps support heart function on the chemical, cellular, structural, and energetic levels. This broad spectrum formula includes ingredients specifically geared for
1) generating energy,
2) decreasing harmful homocysteine levels,
3) fighting oxidized cholesterol,
4) maintaining the heart's electrical rhythm, and
5) protecting artery and capillary linings.

Energy Generators for An Energetic Organ

Every day, the human heart beats about 104,000 times, pumping over 8,000 liters of blood through the body! Because it requires so much energy to perform efficiently, the experts at Source Naturals included specialty nutrients in HEART SCIENCE such as Coenzyme Q10 and L-Carnitine — integral factors in the body's energy production cycles — to enhance the body's energy supply.

There are three main interconnected energy generating cycles in our cells — the Glycolytic (sugar-burning) cycle, the Krebs' (citric acid) cycle, and the Electron Transport Chain. Together they supply about 90 to 95% of our body's entire energy supply, using fats, sugars, and amino acids as fuel. Coenzyme Q10 is one of the non-vitamin nutrients needed to maximally convert food into ATP (the energy producing molecule). It is the vital connecting link for three of the four main enzyme complexes in the Electron Transport Chain, the next step in energy generation after the Krebs' cycle. Using the raw materials generated by the Krebs' cycle, the Electron Transport Chain produces most of the body's total energy! The heart is one of the bodily organs which contains the highest levels of CoQ10, precisely because it needs so much energy to function efficiently.

CoQ10 is one of the most promising nutrients for the heart under investigation today. It has been postulated that as a result of its participation in energy production, CoQ10 improves heart muscle metabolism and the electrical functioning of the heart by enhancing its pumping capacity.8 Many factors such as a high fat diet, lack of exercise, and cigarette smoking can lead to suboptimal functioning of the heart, and therefore failure of the heart to maintain adequate circulation of blood. Interestingly, people whose lifestyles reflect the above factors also tend to have depleted levels of CoQ10 in the heart muscle.10

Researchers suggest taking between 10-100 mg per day of CoQ10;18,29 HEART SCIENCE provides an impressive 60 mg of CoQ10 per 6 tablets. Similar to CoQ10, L-Carnitine is important for energy production in heart cells. It is a natural amino acid-like substance which plays a key role in transporting fatty acids, the heart's main source of energy, to the mitochondria, the "power plants" of each cell, where they are utilized for the production of ATP. Heart and skeletal muscles are particularly vulnerable to L-Carnitine deficiency. Studies have shown that supplementation with LCarnitine improves exercise tolerance in individuals with suboptimal heart and circulatory function, and seems to lower blood lipid status and increase HDL (good) cholesterol.16, 22 Each daily dose of HEART SCIENCE contains 500 mg of this extremely important compound.

Like CoQ10 and L-Carnitine, B Vitamins help improve the ability of the heart muscle to function optimally. Each B Vitamin, after being converted to its active coenzyme form, acts as a catalytic "spark plug" for the body's production of energy. Vitamin B-1, for example, is converted to Cocarboxylase, which serves as a critical link between the Glycolytic and Krebs' Cycles, and also participates in the conversion of amino acids into energy. A deficiency of B coenzymes within contracting muscle cells can lead to a weakened pumping of the heart.21

HEART SCIENCE is formulated with high quantities of the most absorbable forms of B Vitamins providing maximum nutrition for the high energy demands of heart cells.

Homocysteine Regulators

B Vitamins also play a crucial role in the conversion of homocysteine, a group of potentially harmful amino acids produced by the body, to methionine, another more beneficial amino acid. While it is normal for the body to produce some homocysteine, even a small elevation in homocysteine levels can have negative implications. It is well documented that individuals who are genetically predisposed to having elevated homocysteine levels (homocysteinemics) tend to have excessive plaque accumulation in the arteries and premature damage to endothelial cells (cells lining the blood vessels and heart).26 Researchers have found that even those without this genetic abnormality, whose homocysteine levels are much lower than those of homocysteinemics, still have an increased risk for premature endothelial damage and the development of plaque in the arteries.24, 26 One study conducted among normal men and women found that those with the highest levels of homocysteine were twice as likely to have clogged arteries as were those with the lowest levels.24 Furthermore, it was found that the lower the research subjects' blood levels of folate and B-6, the higher their homocysteine levels.24 Another study found that Folic Acid administered to normal men and women who were not even deficient in folate caused a significant reduction in plasma concentrations of homocysteine!3 In order to regulate homocysteine levels, it is critical to provide the body with sufficient amounts of B-6, B-12, and Folate, whether through the diet or through supplementation. HEART SCIENCE includes high levels of these three nutrients, providing B-6 in the regular and coenzyme form for maximum utilization.

The Dangers of Oxidized LDL Cholesterol

While many people have heard that high cholesterol levels may negatively affect normal heart function, few people understand exactly what cholesterol is, or how it can become harmful. Cholesterol is a white, waxy substance produced in the liver by all animals, and used for a variety of necessary activities in the body. Your liver also manufactures two main kinds of carrier molecules which transport cholesterol throughout the system: Low Density Lipoprotein (LDL) and High Density Lipoprotein (HDL). Cholesterol is either carried out by LDL from the liver to all tissues in the body where it is deposited, or carried back by HDLs which remove cholesterol deposits from the arteries and carry them to the liver for disposal. Because of this, LDL cholesterol is considered damaging, while HDL is considered protective. Problems occur when there is too much LDL cholesterol in the body and not enough HDL.

When the body becomes overloaded with fat, an over-abundance of LDL particles are manufactured to process it, and they in turn become elevated in the body to a degree that the liver cannot handle. Rich in fatty acids and cholesterol, these particles are highly susceptible to free radical attack (oxidation). Once oxidized, LDL particles are no longer recognized by the body, which attacks them with immune cells. Immune cells which are bloated by oxidized lipids (called foam cells) are a key factor in the development of "fatty streaks" — the first sign of excess arterial fat accumulation. The bloated immune cells accumulate in artery lesions and create plaque in blood vessels, leading to obstruction and constriction of the vessels. Plus, these lodged foam cells continue to secrete free radicals into the bloodstream, making the problem worse.

The development of lesions in the arteries is not an uncommon problem. Arterial (and all blood vessel) walls are composed of a chemical matrix which holds the endothelial cells in place. That endothelial layer is the first and most important line of defense in preventing large molecules, such as cholesterol and fat, from entering the vessel wall. This matrix is composed of proteins, collagen, elastin, and glycosaminoglycans (amino sugars). Arterial lesions can be caused by suboptimal collagen and elastin synthesis due to three factors: 1. Vitamin C deficiency (since Vitamin C is a key building block for collagen and elastin); 2. excessive consumption of rancid fats, or heavy usage of alcohol or cigarettes; and 3. free radical damage. Once these lesions are created, the body attempts to repair them by depositing LDL cholesterol — similar to the way one would patch a tire. If that cholesterol is not oxidized, i.e. chemically changed to a harmful, unstable molecule, then this process does not create a problem. But when arterial lesions are "patched" with foam cells, arterial walls suffer page 3 page 4 even more damage, because those foam cells release free radicals which can further damage cell membranes.

Unfortunately, most people have a lot of oxidized cholesterol floating through the bloodstream. The typical American diet, with its low antioxidant intake and overconsumption of fried and overcooked foods, contributes to the overall levels of harmful oxidized cholesterol. In fact, the average American intake of antioxidants is low even by USRDA standards, making Americans particularly prone to having high levels of oxidized cholesterol.

Cholesterol Fighters

Fortunately, there are concrete steps you can take to prevent the oxidation of cholesterol, and its subsequent ill effects on health. In addition to cutting out high-cholesterol and fatty foods, supplementation can protect existing cholesterol and all tissue cells — from oxidation. Antioxidants, substances which scavenge and neutralize free radicals, protect the cardiovascular system by halting the oxidation of cholesterol, and helping to prevent plaque accumulation in the arteries and the continual secretion of free radicals by foam cells. Supplementing the diet with high amounts of Vitamin C, a key antioxidant, also encourages a more healthy "patching" of existing lesions by using collagen (made from Vitamin C) instead of cholesterol. HEART SCIENCE contains generous amounts of the following antioxidants for their protective benefits:

• Beta Carotene, a plant pigment, is the naturally occurring precursor to Vitamin A. When the body takes in high enough amounts of Beta Carotene, this lipid-soluble free radical scavenger concentrates in circulating lipoproteins and atherosclerotic plaques, where it performs its antioxidant functions. Beta Carotene is particularly unique and powerful as an antioxidant because it is capable of trapping a very toxic form of di-oxygen, called singlet oxygen, which can result in severe tissue damage. Beta Carotene is one of the most efficient quenchers of singlet oxygen thus far discovered. Six tablets of HEART SCIENCE provide an unprecedented 45,000 IU of Beta Carotene!
• Vitamin C is found in plasma, the watery component of blood, where it functions as a potent antioxidant. In addition to strengthening artery linings through collagen manufacture, Vitamin C is involved in the regeneration of Vitamin E within LDL particles. Vitamin C also plays an important role in the conversion of cholesterol into bile acids by the liver, a crucial step in reducing blood cholesterol levels. Once converted into bile acids, and then into bile salts, cholesterol can be excreted from the body, preventing build-up. Supplementation with Vitamin C may lower levels of LDL cholesterol and increase those of HDL cholesterol.25 It may also have a part in actually removing cholesterol deposits from artery walls — good news for people who are already experiencing plaque buildup.25 Each daily dose of HEART SCIENCE provides 1,500 mg of Vitamin C in its bioactive mineral ascorbate form.
• Vitamin E, together with Beta Carotene, protects lipids from free radical attack. It is the major antioxidant vitamin that is carried in the lipid fraction of the LDL particle, where it protects the LDL particle from damaging oxidation. Within an LDL particle, one molecule of Vitamin E has the ability to protect about 200 molecules of polyunsaturated fatty acids from free radical damage! Vitamin E also aids in protecting the heart by interfering with the abnormal clumping of blood cell fragments, called platelets, within blood vessels.4 It has been shown to inhibit the formation of thromboxanes and increase the production of prostacyclins, which together decrease abnormal platelet aggregation.11 A high potency of Vitamin E — 400 IU's — is included in six tablets of HEART SCIENCE in the natural d-alpha succinate form, recognized by scientific researchers to be the most absorbable form!
• Selenium is an important mineral which has only recently gained attention. When incorporated into the enzyme Glutathione Peroxidase, it has highly powerful free radical-scavenging abilities, and has been shown to work synergistically with Vitamins A, C, and E. An essential mineral, Selenium used to be derived from eating foods grown in Selenium-rich soil. However, modern agricultural practices have depleted soil of its natural Selenium content, leaving many Americans deficient in this vital nutrient. Several epidemiological studies show that the incidence of advanced fatty deposits in blood vessels is much greater in individuals living in geographic areas of the United States and other parts of the world where the Selenium content of the soil is very low.27
• Proanthodyn,™ an extract of grape seeds, is being called the most powerful antioxidant yet discovered. This highly potent, water-soluble bioflavonoid contains between 93-95% proanthocyanidins, the highest concentration of any nutrient available today. The protective actions of proanthocyanidins may help to prevent the development of plaque in artery walls by inhibiting the free radicals which are produced during the oxidation of cholesterol. The optimal daily amount (100 mg) of Proanthodyn is included in six tablets of HEART SCIENCE. In addition to the protective actions of antioxidants, several other nutrients can contribute to healthier cholesterol ratios.
• Chromium is a trace mineral which functions to aid the entrance of glucose into cells. Six tablets of HEART SCIENCE provide 300 mcg of Chromium in the form of Chromate® Chromium Polynicotinate and Chromium Picolinate — the most bioactive forms of Chromium. Not many people are familiar with the vital role Copper plays in the body. This trace mineral is found in all tissues of the body, and is particularly concentrated in the heart. Copper is part of several enzymes, and, in this capacity, is necessary for the development and maintenance of the cardiovascular system, including the heart, arteries, and other blood vessels. Because of its role in elastin production, Copper deficiency can severely damage blood vessels and heart tissue. In fact, researchers have found an inverse relationship between Copper status and increased risk for heart damage.10
• L-Proline and L-Lysine are two natural amino acids which show exciting promise in helping to prevent fatty deposits in blood vessels. Researchers have recently identified a particle associated with LDL called apoprotein (a) which is believed to be a main culprit in plaque development. 17 Scientific investigation has revealed that the lipoprotein (a) particle has an adhesive quality that makes the lipoprotein fat globule stick inside blood vessels. The sticky fat globules accumulate, leading to fatty deposits in blood vessels and the subsequent clogging of the arteries. L-Proline and L-Lysine tend to form a barrierlike layer around the apoprotein (a) particle, helping to push it away from the blood vessel wall, and impeding deposit.21

The Regulating Trio

Three nutrients — Magnesium, Potassium, and Taurine — work closely together in the body to help maintain the normal electrical rhythm of the heart, promote proper fluid balance, and prevent excessive Calcium levels from building up in the heart and artery linings.

• Magnesium is one of the single most important nutrients for maintaining a healthy heart. It plays an extremely vital role in maintaining the electrical and physical integrity of the heart muscle. It has been well established that Magnesium deficiency predisposes humans to serious disruptions of normal cardiac rhythm. One theory is that because Magnesium has a relaxing effect on muscle tissue, inadequate Magnesium stores may make the coronary arteries more susceptible to muscle spasm.10 Too little Magnesium can cause a Calcium/Magnesium imbalance, which can lead to the influx of too much Calcium into heart cells, and potentiate spasms in heart tissue. Another point for consideration is that because it relaxes the blood vessels, Magnesium keeps these vessels open, allowing for maximum blood flow to the heart. Magnesium also has the unique ability to stop unnecessary blood clotting by helping to reduce platelet adhesion.31 Blood clots are naturally produced by the body as a protective device to stop excessive blood flow when the body is injured. The clotting response happens when the body senses that the normally smooth blood vessel linings are rough, indicating that there is a cut. However, sometimes the body mistakes the rough surface of plaque-covered arteries as cuts, and creates unnecessary blood clots. Or, if a high fat meal has just been eaten, tiny fat globules called chylomicrons enter the bloodstream and can cause platelets to become abnormally sticky, possibly creating clots. When these clots flow through the bloodstream and reach a part of the artery which has plaque buildup, normal blood flow is blocked, and the amount of blood which reaches the heart is severely compromised. Magnesium is also crucial for the entrance of Potassium — a key mineral for many bodily functions — into the cells. Even if the body's Potassium stores are high, without enough Magnesium, the Potassium will not be able to enter the cells and be utilized by the body. 300 mg of Magnesium (75% of the U.S.RDA) are contained in each daily dose of HEART SCIENCE. Along with Magnesium, Potassium helps to regulate normal heartbeat and blood pressure, and is necessary for the contraction and relaxation of muscle tissue. Potassium and Sodium are present in all body fluids; Potassium is found primarily within cell fluids, while Sodium is usually present in fluids surrounding cells. Together, they function to maintain the normal balance and distribution of fluids throughout the body. The body ideally should have a Potassium/Sodium balance of about 1:1; however, because the body holds onto Sodium, yet eliminates Potassium quickly, it is important that the dietary ratio of these two minerals be at least 3:1. Unfortunately, the typical American diet, with its emphasis on processed, salty (Sodiumrich) foods and lack of fresh fruits and vegetables, severely alters the body's natural Potassium/ Sodium balance. Diets in the United States are extremely high in Sodium — sometimes containing as much as 15 times the recommended daily intake! A high Sodium/low Potassium diet interferes with the normal regulation of heartbeat and blood pressure, and has been linked with elevated blood pressure.25 Taurine is an amino acid which helps normalize electrical and mechanical activity of the heart muscle by regulating Potassium flux in and out of the heart muscle cells.

Artery Lining Protectors

Your arteries form an integral part of your cardiovascular system, carrying blood away from the heart to nourish other parts of the body. In a healthy heart, blood surges through the arteries with every beat of the heart. The arteries expand with each pulse to accommodate the flow of blood. When arteries become hardened and narrowed by the build-up of plaque, they can't expand and are not able to transport blood efficiently throughout the body. This inability to open up increases blood pressure, putting a strain on the heart as well as the arteries. HEART SCIENCE includes ingredients specifically geared to protect against plaque formation within arteries and maintain the flexibility of these vital blood vessels. N-Acetyl Glucosamine (NAG) is a key amino sugar which forms the building blocks of mucopolysaccharides. Mucopolysaccharides, which are long chain sugars, are an integral component of connective tissue. They combine to form gel-like matrixes which are present throughout tissues in the body, helping to maintain the elasticity of blood vessels which must continually adapt to the changing pressures of blood flow. Each daily dose of HEART SCIENCE provides 500 mg — a substantial amount — of this vital tissue building block. There is evidence indicating that Silicon, a natural mineral, may protect against plaque formation in the arteries. Silicon is found mainly in connective tissues, where it helps bind the body's chemical matrix. Bound Silicon is found in high amounts in arterial walls. Researchers have found that there is a steady decline in the Silicon content of the aorta and other arteries as we age. This may be due to the low fiber content of the typical American diet, since fiber is a key dietary source of Silicon.23 HEART SCIENCE includes 400 mg of Horsetail herb extract, a natural source of Silicon. Hawthorn Berry is without question the herb most widely used to encourage normal heart function. The beneficial actions of Hawthorn Berry on cardiac function have been repeatedly demonstrated in experimental studies. Supplementation with Hawthorn Berry has been shown to improve both the blood supply to the heart by dilating coronary vessels, and the metabolic processes in the heart, resulting in normal, strong contractions of the heart muscle.34 Also, Hawthorn may inhibit the angiotensen converting enzyme, which is responsible for converting angiotensen I to angiotensen II, a powerful constrictor of blood vessels.34 Bromelain, a natural enzyme derived from pineapples, has become well-known for its neuromuscular relaxing properties. Researchers have reported favorable results when using Bromelain for soothing vascular linings. Initial research also indicates that Bromelain may break down fibrin, the glue which holds platelets together to form blood clots.6

Capillary Strengtheners

Capillaries are the smallest, yet some of the most important, blood vessels. If you think of your cardiovascular system as a series of roads which transport blood and oxygen, then your arteries are akin to interstate highways, your arterioles are the main city boulevards, and your capillaries are local residential streets. Capillaries are so small, in fact, that single red blood cells actually have to fold up to fit through them. Because of their tiny size and the intricate nature of their network throughout the body, capillaries are responsible for actually nourishing each individual tissue cell! Along the length of the capillaries are small openings called slit pores through which oxygen, glucose, and nutrients leave the capillaries and enter the surrounding interstitial fluid. From there, they cross cell membranes and nourish the cells. Similarly, the waste products of cells enter the fluid and cross over into the capillaries, where they are then transported to the liver and kidneys for disposal. If the capillary slit pores are torn or have lesions, then blood proteins and Sodium will leak out and cause the interstitial fluid to take on a more gel-like nature. This makes the transfer of oxygen and nutrients to the cells more difficult, as well as the disposal of cell waste products, turning the fluid into a stagnant swamp instead of a flowing river. In addition to its powerful antioxidant actions, Proanthodyn also helps protect collagen and elastin, the main constituents of tissue in the capillaries, and throughout the body. It is absolutely essential for capillary walls — which are only one cell thick — to be strong and stable, so that they do not allow blood proteins to leak into the interstitial fluid. Once the interstitial fluid takes on a gel-like consistency, the surrounding cells literally become starved from lack of nutrition. The exciting news is that the proanthocyanidins contained in Proanthodyn are among the few substances yet discovered which can help strengthen capillary walls, ensuring the liquid nature of the interstitial fluid.2 Plus, proanthocyanidins help keep capillary and artery walls flexible, allowing for proper blood flow to the heart.

Heart Smarts

The 1990's mark a decade of increased awareness among Americans of important health issues. Much of the discussion has revolved around protecting that precious center of life we call the heart. Simple lifestyle change is one of the most effective ways to maintain and protect the functioning of the cardiovascular system. In order to take a holistic approach to heart care, make sure you include plenty of fresh fruits and vegetables (organic, if possible) in your diet, and cut down on fatty and cholesterol-forming foods. Reduce your salt and alcohol intake to a minimum. Try to get regular, sustained aerobic exercise for at least 30 minutes three times a week. Don't smoke – or if you do smoke, try to eat even more fresh fruits and antioxidant-rich vegetables to counter the amount of free radicals being produced in your body. Lastly, consider adding Source Naturals HEART SCIENCE to your health regimen. HEART SCIENCE, the most comprehensive formula of its kind, provides targeted protection to the entire cardiovascular system. By approaching the promotion of normal heart function on five different levels — through the inclusion of ingredients which supply energy, decrease harmful homocysteine levels, fight cholesterol build-up, help regulate electrical rhythm, and protect artery and capillary linings — HEART SCIENCE is the perfect addition to a holistic approach to heart care.

Source Naturals HEART SCIENCE™


The Five Tiered Approach to Heart Health
Six tablets contain:
Vitamins and Minerals %USRDA
Pro-Vit A (Beta Carotene) 45,000 IU 900%
Vit B1 (Thiamine) 50 mg 3333%
Vit B3 (Inositol Hexanicotinate) 500 mg 2500%
Vit B6 (Pyridoxine HCl) 25 mg 1250%
Coenzyme B6 (Pyridoxal-5-Phosphate)
25 mg yielding: 16.9 mg of Vit B6 845% (Total Vitamin B6 Activity) (41.9 mg) (2095%)
Vit B12 (Cyanocobalamin) 500 mcg 8333%
Folic Acid 800 mcg 200%
Vit C (Magnesium Ascorbate) 1500 mg 2500%
Vit E (d-alpha Tocopheryl Succinate) 400 IU 1333%
Chromium (ChromeMate® †Polynicotinate-150 mcg & Chromium Picolinate††-150 mcg) 300 mcg *
Copper (Sebacate) 750 mcg 37.5%
Magnesium (Ascorbate, Taurinate & Oxide) 300 mg 75%
Potassium (Citrate) 99 mg *
Selenium (L-Selenomethionine) 200 mcg *
Silicon (From 400 mg of Horsetail Extract) 13mg *
* U.S. RDA not established.
Other Ingredients and Herbs
Coenzyme Q10 (Ubiquinone) 60 mg
L-Carnitine (L-Tartrate) 500 mg
Hawthorn Berry Extract 400 mg
Proanthodyn™ (Yielding 95 mg of Proanthocyanidins from grape seed extract) 100 mg
L-Proline 500 mg
L-Lysine (HCl) 500 mg
NAG™ (N-Acetyl Glucosamine) 500 mg
Bromelain (2000 G.D.U. per gram) 1200 G.D.U.
Taurine (Magnesium Taurinate) 500 mg
Horsetail Extract (Yielding 31 mg of Silica) 400 mg
Inositol (Hexanicotinate) 50 mg


Reference:
1. Azuma, J., Sawamura, A., & Awata, N. (1992, Jan). "Usefulness of Taurine... and its Prospective Application." Japanese Circulation Journal, 56(1), 95-9.
2. Blazso, G and Gabor, M. (1980). "Odema-inhibiting Effect of Procyanidin." Acta Physiologica Academiae ScientiarumHungaricae, 56(2), 235-240.
3. Brattstrom, E. L, Hultberg, L. B., & Hardebo, E. J. (1985, Nov.). "Folic Acid Responsive Postmenopausal Homocysteinemia." Metabolism, (34)11, 1073-1077.
4. Colette, C., et al., (1988). "Platelet Function in Type I Diabetes: Effects of Supplementation with Large Doses of Vitamin E." American Journal of Clinical Nutrition, 47, 256-61.
5. England, M. R., et al. (1992, Nov. 4). "Magnesium Administration and Dysrhythmias...A Placebo-controlled, Double-blind, Randomized Trial." Journal of the American Medical Association, 268(17), 2395-402.
6. Felton, G. E. (1980, Nov.). "Fibrinolytic and Antithrombotic Action of Bromelain..." Medical Hypotheses (11)6, 1123-33.
7. Grundy, S. M. (1993, Apr.). "Oxidized LDL and Atherogenesis: Relation to Risk Factors..." Clinical Cardiology, 16 (4 Suppl.I), I3-5.
8. Hano, O. et al. (1994, June). "Coenzyme Q10 Enhances Cardiac Functional and Metabolic Recovery and Reduces Ca2+ Overload during Postischemic Reperfusion." American Journal of Physiology, 266(6 Pt 2), H2174-81.
9. Heineke, et al. (1972). "Effect of Bromelain (Ananase) on Human Platelet Aggregation." Experientia V. 23, 844-45.
10. Hendler, S. S. (1991). The Doctors' Vitamin and Mineral Encyclopedia. NewYork: Fireside.
11. Jandak, et al. (1988, Dec. 15). "Reduction of Platelet Adhesiveness by Vitamin E Supplementation in Humans." Thrombosis Research 49(4), 393-404.
12. Jialal, I., et al. (1991, Oct. 15). "Beta-Carotene Inhibits the Oxidative Modification of Low-density Lipoprotein." Biochimica et Biophysica Acta, 1086(1), 134-8.
13. Jialal, I. & Fuller, C. J. (1993, Apr. 16). "Oxidized LDL and Antioxidants." Clinical Cardiology, Vol. 16 (Suppl. I), I6-9.
14. Jialal, I., & Grundy, S.M. (1991, Feb.). "Preservation of the Endogenous Antioxidants in Low Density Lipoprotein..." Journal of Clinical Investigation, 87(2), 597-601.
15. Kamikawa, T., et al. (1985). "Effects of Coenzyme Q10 on Exercise Tolerance..." American Journal of Cardiology, 56, 247-251.
16. Kosolcharoen, P., et al. (1981, Nov.). "Improved Exercise Tolerance after Administration of Carnitine." Current Therapeutic Research, 753-764.
17. Lawn, R. (1992, June). "Lipoprotein (a) in ..." Medicine, 12-18.
18. Mortensen, S.A.et al. (1985). "Long-term coenzyme Q10 therapy: A major advance in the management of resistant myocardial failure." Drugs Exp. Clin. Res., 11(8), 581-93.
19. Nayler, W. G. (1980). "The Use of Coenzyme Q10 to Protect Ischemic Heart Muscle." In: Yamamura Y., Folkners K., Ito Y., eds. Biomedical and Clinical Aspects of Coenzyme Q, Vol. 2, Amsterdam: Elsevier/North-Holland Biochemical Press, 409-425.
20. Press, R.I., & Geller, J., (1990, Jan.). "The Effect of Chromium Picolinate on Serum Cholesterol and Apolipoprotein Fractions in Human Subjects." Western Journal of Medicine, 152, 41-45.
21. Rath, M. (1993). Eradicating Heart Disease. San Francisco: Health Now.
22. Rossi, C. S., & Silliprandi, N. (1982, Feb.). "Effect of Carnitine on Serum HDL Cholesterol: Report of Two Cases." Johns Hopkins Medical Journal, 150(2), 51-4.
23. Schwarz, K. (1977, Feb. 2). "Silicon, Fibre, and Atherosclerosis." The Lancet, 454-456.
24. Selhub, J., et al. (1995, Feb. 2). "Association Between Plasma Homocysteine Concentrations and Extracranial Carotid-artery Stenosis." New England Journal of Medicine, 332(5), 286-291.
25. Somer, Elizabeth. (1992). The Essential Guide to Vitamins and Minerals. New York: Health Media of America.
26. Stampfer, M. J., et al. (1992, Aug. 19). "A Prospective Study of Plasma Homocyst(e)ine..." Journal of the American Medical Association, 268(7), 877-881.
27. Suadicani, P., Hein, H. O., & Gyntelberg, F. (1992, Sept.). "Serum Selenium Concentration...in a Prospective Cohort Study of 3000 Males." Atherosclerosis, 96(1), 33-42.
28. Thomas, C. L. (Eds.). (1985). Taber's Cyclopedic Medical Dictionary, (15th ed.). Philadelphia: F.A. Davis Company.
29. Tsuyusaki, T. et al. "Mechanocardiography of ischemic or hypertensive heart failure," in Yamaura Y et al., Biomed. & Clin. Aspects of Coenzyme Q.2 Amsterdam, Elsevier/North Holland Biomedical Press, 1980, 273-88.
30. Verlangieri, A. J., & Stevens, J. W. (1979). "L-Ascorbic Acid: Effects on Aortic Glycosaminoglycan S Incorporation..." Blood Vessels, 16(4), 177-185.
31. Werbach, M. R. (1987). Nutritional Influences on Illness: A Sourcebook of Clinical Research. New Canaan: Keats Publishing, Inc.
32. White, R.R., et al. (1988, Jul-Aug.). "Bioavailability of 125I Bromelain after Oral Administration to Rats." Biopharmaceutics and Drug Disposition, 9(4), 397-403.
33. Whitney, E. N., Hamilton, Nunnelly, E. M. (1984). Understanding Nutrition, (3rd ed.). St. Paul: West Publishing Company.
34. Willard, Terry, Ph.D. (1992). Textbook of Advanced Herbology. Calgary, Alberta, Canada: Wild Rose College of Natural Healing.
35. Xiang, H., Heyliger, et al. (1988, Nov.). "Effect of Myo-inositol and T3 on Myocardial Lipids and Cardiac Function in Streptozocin-induced Diabetic Rats." Diabetes, 37(11), 1542-8.



--
VitaNet &reg
VitaNet &reg Staff



(https://vitanetonline.com:443/forums/Index.cfm?CFApp=1&Message_ID=155)

---

GlucosaMend™ Tissue/Joint Repair Complex


Date: June 02, 2005 11:19 AM
Author: Darrell Miller (dm@vitanetonline.com)
Subject: GlucosaMend™ Tissue/Joint Repair Complex


More than 40 million Americans experience joint discomfort. But exciting new research proves you can do something about it. Our health and well-being is inextricably linked to lifestyle choices: the right combination of exercise, weight training and supplementation can strengthen muscles and joint tissues to minimize stress and degradation. Targeted nutrition to the multiple body systems related to joint and connective tissue can help maintain flexibility and joint comfort. GLUCOSAMEND supports the musculoskeletal system with structural building blocks and tissue production cofactors, as well as aiding the body's mechanisms for soothing relief and antioxidant defense.

Bio-Aligned Formula™ GLUCOSAMEND is uniquely effective because it is a Bio-Aligned Formula. Source Naturals evaluates the underlying causes of system imbalances. Then we design formulas that provide targeted nutrition to bring your interrelated body systems back into balance.

Musculoskeletal System—Structural Building Blocks

Certain building blocks of joints and connective tissue can help maintain joint integrity and comfort. Glucosamine is a major constituent of glycosaminoglycans, which in turn form proteoglycans, molecules that hold and bind the water that lubricates joints, disperses stress and nourishes joint tissue. The amino acids proline and lysine are structural components of collagen and elastin, which give strength to connective tissue. GLUCOSAMEND contains glucosamine sulfate, N-acetyl glucosamine, proline and lysine.

Musculoskeletal System—Tissue Production Cofactors

Some micronutrients are necessary as cofactors in the production of connective tissue. For example, vitamin C and copper help form hydroxyproline and hydroxylysine, main constituents of collagen. A unique property of grape seed extract is its ability to form a bond between broken collagen fibers, helping to repair them and restore flexibility and strength to connective tissues and joints. GLUCOSAMEND provides vitamin C, zinc, manganese, copper, and grape seed extract to address these cofactors.

Soothing Relief Mechanisms

Some herbs and nutrients have the capacity to support the body's natural mechanisms for increasing comfort. Boswellia, for example, is an herb with soothing properties, while vitamin B-6 helps to stabilize collagen and elastin. Additional herbs and nutrients, acting in conjunction with antioxidant protectors, support tissue comfort and health. GLUCOSAMEND contains Boswellia serrata, quercetin, copper, and vitamin B-6.

Antioxidant Defense

The health and integrity of joints and tissues—specifically of cell membranes— is supported by botanicals and nutrients that support the body's natural antioxidant response. When tissues become damaged, the body mounts a repair process that ultimately generates free radicals. These free radicals can also break down healthy cells and tissues in the process, hence the need for antioxidants to neutralize and break the cycle. GLUCOSAMEND provides grape seed extract, vitamin C, zinc, selenium, copper, quercetin to neutralize free radicals.

Lifestyle Tips for Healthy Joints: A Strategy for WellnessSM

Healthy lifestyle habits should be part of your individual strategy for joint wellness. Source Naturals believes in a holistic approach to living. Not only can supplements bring balances to your individual body systems but certain lifestyle choices can also bio-align your health. Exercise Regularly: Regular physical activity helps lubricate cartilage, strengthens muscles around joints, and promotes weight control. An exercise program geared to joint health includes stretching, mild weight training, and low-impact aerobics. Watch Your Weight: Population-based studies, including the well-known Framingham study, have consistently shown a link between obesity and challenges to joint health. Excess weight causes pressure on joints, and can speed the rate at which cartilage wears down. Eat Healthy: To support healthy joints, increase your intake of omega-3 fatty acids from salmon, sardines, flax seeds or flax oil, avoid excess protein intake, and replace animal with plant proteins when possible. You should also eat lots of organically grown fruits and vegetables, limit saturated fat and eliminate hydrogenated oils. Rest and Relaxation: Regularly scheduled rest gives your body time to recover and rebuild, allowing you to make the most of your exercise program. It's important to know when to slow down. Supplementation: Source Naturals offers a range of products that can supplement your strategy for joint wellness. These include the pineapple enzyme BROMELAIN; SAME, a natural compound formed from the amino acid methionine, which has been found to support joint comfort and mobility; and CHONDROITIN to promote water retention and elasticity in cartilage and inhibit enzymes that break down cartilage.

Structural Building Blocks N-Acetyl Glucosamine, Glucosamine Sulfate, L-Lysine, L-Proline Tissue Production Cofactors Grape Seed, Copper, Manganese, Zinc, Vitamins A, B-6 and C, Niacinamide Soothing Relief Mechanisms Boswellia Serrata, Quercetin, Turmeric, Copper, Magnesium, Zinc, Vitamin C Antioxidant Defense Grape Seed, Quercetin, Manganese, Selenium, Zinc, Vitamins A, C and E

References
Bhavan's, B. H. Selected Medicinal Plants of India (A Monograph of Identity, Safety, and Clinical Usage) Bombay: Chemexcil, 1992. Dore-Duffy, P., et al. (1990, Nov-Dec.). "Zinc profiles..." Clinical and Experimental Rheumatology 8.6: 541-46. Ellis, J. M. (1985, Winter). "Vitamin B6 deficiency and rheumatism." Anabolism. Lakshmi, R., et al. (1991, Oct-Dec.). "Effect of riboflavin or pyridoxine deficiency on inflammatory response." Indian Journal of Biochemistry and Biophysics 28.5-6: 481-84. Leibovitz, B., (1991). Nutrition Update 5.3: 5. Levine, M. (1986). "New concepts in the biology and biochemistry of ascorbic acid." New England Journal of Medicine 314: 892-902. Pavelka, K, Gatterova, J., Olejarova, M, Machacek, S., Giacovelli, G., Rovati, L.C., (2002). "Glucosamine Sulfate Use and Delay of Progression of Knee Osteoarthritis: A 3-Year, Randomized, Placebo-Controlled, Double-Blind Study. Arch Intern Med, 2002 October 14; 162(18):2113-23. Roubenoff, R., et al. (1995, Jan.). "Abnormal vitamin B6 status..." Arthritis and Rheumatism 38.1: 105-9. Shampe, P., and R. Harvey. Lippincotts Illustrated Reviews: Biochemistry. Philadelphia: J. B. Lippincott Company, 1987. Tarp, U., et al. (1985). Scandanavian Journal of Rheumatology 14.2: 97-101. Volpi, N., (2002). "Oral bioavailability of chondroitin sulfate (Condrosulf) and its constituents in healthy male volunteers," 2002 Oct; 10(10):768.



--
VitaNet &reg
VitaNet &reg Staff



(https://vitanetonline.com:443/forums/Index.cfm?CFApp=1&Message_ID=152)
VitaNet ® LLC. Discount Vitamin Store.
Back to top