Search Term: " inulin "

Messages 1-31 from 31 matching the search criteria.
---
High Fiber Diet May Reduce Risk of Dementia



Date: April 29, 2022 03:54 PM
Author:
Darrell Miller (support@vitanetonline.com)
Subject: High Fiber Diet May Reduce Risk of Dementia

A high fiber diet may reduce the risk of developing dementia, according to a study published in the journal Neurology. The study found that people who ate the most fiber were 30% less likely to develop dementia than those who ate the least fiber. This is an important discovery, as dementia is becoming increasingly common around the world. There are currently about 47 million people living with dementia, and this number is expected to grow to 135 million by 2050.
What is dementia and what are the symptoms?
Dementia is a general term for a decline in mental ability due to disease or injury. symptoms can vary greatly from person to person, but may include problems with memory, mood, and thinking. People with dementia may have difficulty remembering recent events or familiar faces, and they may become confused about time and place. They may also have trouble completing familiar tasks, such as cooking a meal or getting dressed. As the disease progresses, people with dementia may lose the ability to communicate or take care of themselves. Dementia is not a normal part of aging, and it can affect people of all ages. There is no one test that can diagnose dementia, and doctors often use a combination of medical tests, brain scans, and neurological exams to make a diagnosis. There is no cure for dementia, but there are treatments that can help people manage the symptoms and improve their quality of life.
What causes dementia?
Dementia is a complex neurological disorder with no known underlying cause. While some theories suggest that environmental factors such as exposure to certain toxins or injuries may play a role, the exact mechanisms underlying dementia remain uncertain. Some researchers have proposed that dementia may be related to problems in the functioning of certain proteins in the brain, while others have suggested that chronic inflammation may also be involved. However, there is still much work to be done in terms of understanding the biological mechanisms underlying this debilitating and often devastating illness. Ultimately, identifying the precise causes of dementia will help inform more targeted and effective treatments for this disease, allowing those affected by it to live fuller and healthier lives.
How can a high fiber diet reduce the risk of developing dementia?
A diet rich in fiber has been linked with a reduced risk of developing dementia. Fiber is a type of carbohydrate that the body cannot digest, and it is found in plant-based foods such as fruits, vegetables, and whole grains. Foods high in fiber are known to promote gut health, and some studies have suggested that gut inflammation may play a role in the development of dementia. In addition, fiber-rich foods tend to be high in antioxidants and other nutrients that have been linked with brain health. For these reasons, increasing your intake of fiber-rich foods may help to reduce your risk of developing dementia.
What are some good sources of fiber?
There are many good sources of fiber, including both plant-based and animal-based foods. Psyllium husk, which is made from the soluble fibers found in the seeds of a Mediterranean shrub called Plantago ovata, is a popular option due to its high concentration of dietary fiber and other nutrients. inulin, meanwhile, is a type of carbohydrate that is naturally found in many fruits, vegetables, and legumes. Both psyllium husk and inulin are excellent sources of nutrition that can help promote good digestive health and overall well-being. Other common sources of dietary fiber include whole grains like oats and barley, as well as beans, lentils, nuts, and seeds. Whether you are looking for plant-based or animal-based sources of fiber, there are plenty of options out there to suit your needs.
How much fiber should you eat each day?
There is no single answer to the question of how much fiber you should eat each day. The amount of fiber that your body needs will depend on a number of factors, including your age, sex, and overall health status. In general, most health experts recommend consuming between 25 and 35 grams of fiber per day. This can typically be achieved by eating a balanced diet that includes a variety of fiber-rich foods, including fruits, vegetables, nuts, seeds, whole grains, and legumes. Furthermore, it is important to remember that fiber needs can vary depending on your symptoms or underlying condition. So if you are experiencing any gastrointestinal issues or other health concerns, it is best to consult with your doctor to determine the right amount of dietary fiber for your body.
Are there any risks associated with eating a high fiber diet?
While fiber is an essential part of a healthy diet, it is important to be aware of the potential risks associated with eating too much fiber. Fiber is a type of carbohydrate that the body cannot digest, and it is typically found in plant-based foods such as fruits, vegetables, and whole grains. When fiber is not broken down by the body, it can bind to other nutrients and substances in the digestive tract and cause them to be eliminated from the body before they are absorbed. This can lead to nutrient deficiencies and other health problems. In addition, consuming large amounts of fiber can also cause bloating and gas.
How can you prevent dementia from developing?
There is no one definitive cause of dementia, but there are a number of risk factors that have been identified as contributing to its development. These can include things like a genetic predisposition, lifestyle factors like drinking and smoking, and certain health conditions. Because these risk factors can vary widely from person to person, there is no one strategy that will prevent dementia in everyone. However, there are some general measures that anyone can take to lower their risk of developing dementia. These might include maintaining healthy eating habits, staying physically active, and avoiding excessive exposure to environmental toxins. Additionally, early diagnosis and treatment for any existing health conditions can also play an important role in reducing the likelihood of dementia. By taking these proactive steps, it is possible to greatly reduce your risk of developing this debilitating condition.
Vitamins and Dementia
Some studies have suggested that certain vitamins may help to prevent dementia. Vitamin B6, B12, and folic acid are involved in the metabolism of homocysteine, a substance that has been linked to an increased risk of Alzheimer's disease. Vitamin E is an antioxidant that helps to protect cells from damage, and it has been suggested that this may help to slow the progression of dementia.
Fruits and vegetables can help the body combat dementia
Recent studies have suggested that diet may also play a role in the development of dementia. In particular, fruits and vegetables appear to offer some protection against the disease. The antioxidants found in these foods help to fight inflammation and damage to cells, both of which are thought to contribute to the development of dementia. In addition, fruits and vegetables are a good source of vitamins and minerals, which are essential for brain health. Thus, incorporating more fruits and vegetables into your diet may help to reduce your risk of developing dementia.
(https://vitanetonline.com:443/forums/Index.cfm?CFApp=1&Message_ID=6400)
---
A healthy gut is a more efficient gut: Prebiotic fiber found tobreak down a high-fat diet better, reducing accumulation and inflammation



Date: April 26, 2019 03:23 PM
Author:
Darrell Miller (support@vitanetonline.com)
Subject: A healthy gut is a more efficient gut: Prebiotic fiber found tobreak down a high-fat diet better, reducing accumulation and inflammation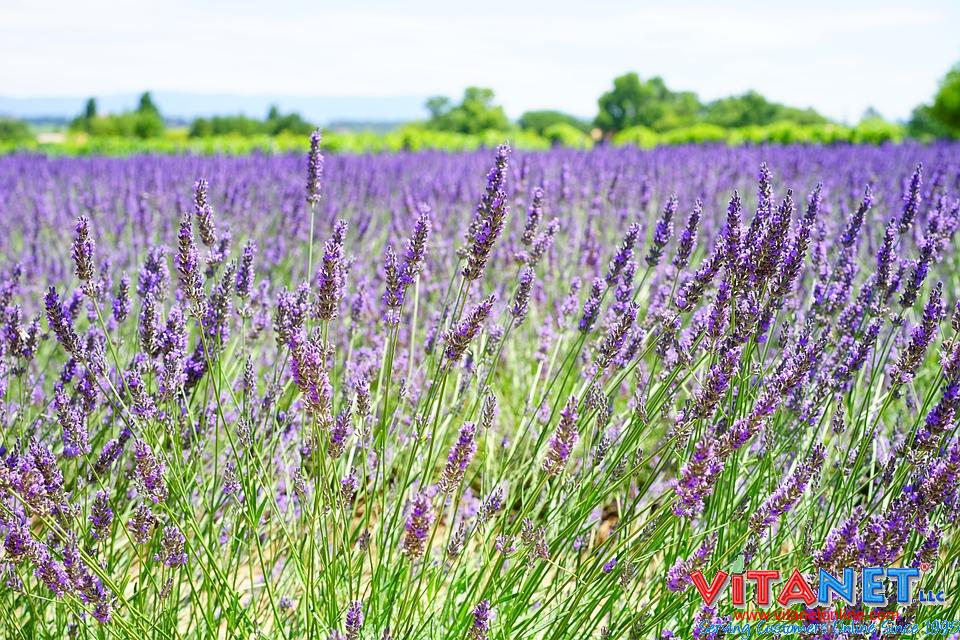 Many of us are aware of fiber being an important nutrient, but what about prebiotic fibers? These are essential when it comes to cleansing the colon and regulating the metabolism, as well as digestion. A study showed that mice who were living on a high-fat diet without the presence of prebiotics showed to have troublesome symptoms such as a slower metabolic rate and less weight loss. This is in comparison to the mice who were given the replica of a high fat diet with prebiotic fibers present.
Key Takeaways:
The Cell Host & Microbe Journal published a piece lauding the addition of prebiotic fiber to an otherwise high fat diet.
Researchers found that such an addition proved to be a way to potentially avoid or lessen the effects of metabolic syndrome.
Researchers gave rodents on an otherwise high fat diet, inulin, a fermentable fiber supplement, to monitor the effects.
"People consistently overlook the importance of eating healthy foods, especially fibers which are known to cleanse the colon."
Read more: https://www.naturalnews.com/2019-03-07-prebiotic-fiber-breaks-down-a-high-fat-diet.html
(https://vitanetonline.com:443/forums/Index.cfm?CFApp=1&Message_ID=6199)
---
Health benefits of inulin.



Date: March 08, 2019 08:02 AM
Author:
Darrell Miller (support@vitanetonline.com)
Subject: Health benefits of inulin.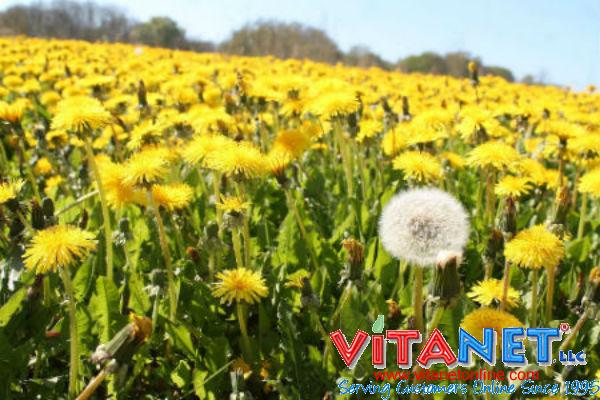 Fiber can improve digestion and promote a healthy gut. Inulin is a type of soluble fiber that is found in plants and contains a variety of health benefits, such as acting as a critical source of prebiotic bacteria in the digestive system. On top of this, inulin can support weight loss, help prevent bowel disorders such as IBS or colon cancer, and has the potential to control blood sugar. Side effects of inulin are incredibly rare- so be sure to fill up on inulin-rich foods, such as leeks, asparagus, wheat, or oats to get your daily fix.
Key Takeaways:
Inulin is a form of soluble fiber that is beneficial for weight loss, digestion, and stabilizing blood sugar levels.
Inulin acts as a pre-biotic in the large intestine, providing the good bacteria with food to grow.
Garlic, asparagus, bananas, onions, and leeks are all rich in inulin.
"Here, learn everything you need to know about inulin fiber's health benefits, where it's found naturally in food, and how to incorporate more into your diet."
Read more: https://www.mindbodygreen.com/articles/inulin-foods-and-benefits
(https://vitanetonline.com:443/forums/Index.cfm?CFApp=1&Message_ID=6068)
---
Keep your blood sugar levels in check with these naturalsupplements



Date: September 13, 2018 05:52 PM
Author: VitaNet, LLC Staff (support@vitanetonline.com)
Subject: Keep your blood sugar levels in check with these naturalsupplements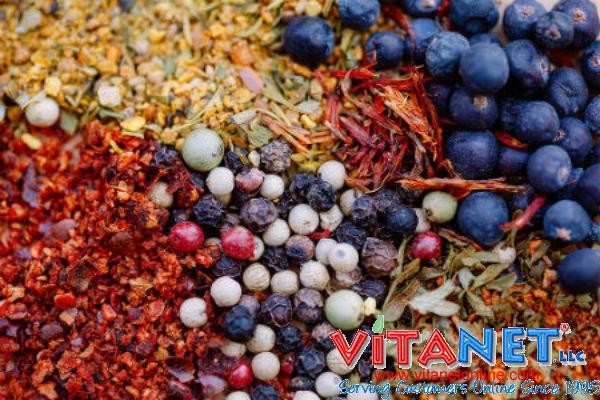 If you are focusing on keeping your blood sugar levels low, there may be natural supplements to help you. A active ingredient found in turmeric roots called curcumin has shown to reduce glucose levels and prevent pre-diabetes from developing. American ginseng has shown to be the best to decrease postprandial glucose levels. Berbine is a popular ingredient in some medicines already and can be found in the stems and roots of barberry, goldenseal, Organ grape and tree turmeric. Other natural remedies include fenugreek, psyllium, magnesium, cinnamon, white mulberry, milk thistle, inulin, and Vitamin D3.
Key Takeaways:
Active ingredient in turmeric roots called curcumin has shown to reduce glucose levels and prevent pre-diabetes.
There are three different forms of ginseng but the american ginseng has shown to be the best to decrease postprandial gluclose levels
Other natural supplements include fenugreek, psyllium, magnesium, cinnamon, white mulberry, milk thistle, inulin, and Vitamin D3.
"In fact, there are so many natural supplements that can help control blood sugar that it may be possible for countless people to avoid the need for medication or possibly even avoid developing diabetes in the first place."
Read more: https://www.naturalnews.com/2018-09-12-keep-your-blood-sugar-levels-in-check-with-these-natural-supplements.html
(https://vitanetonline.com:443/forums/Index.cfm?CFApp=1&Message_ID=5761)
---
Asparagus tops the list for nutritious food



Date: May 27, 2018 09:16 AM
Author:
Darrell Miller (support@vitanetonline.com)
Subject: Asparagus tops the list for nutritious food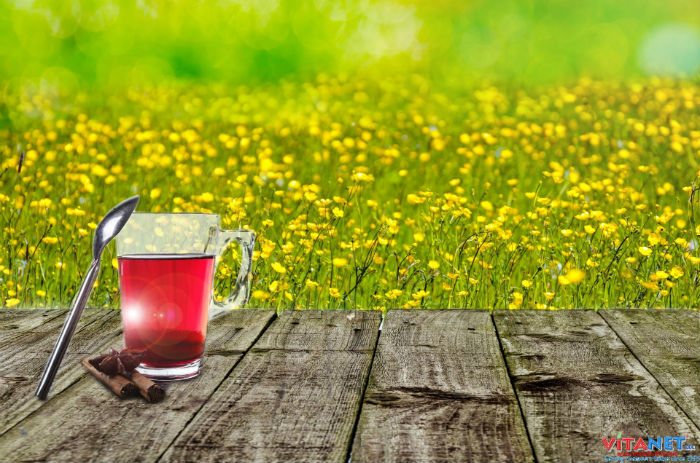 Asparagus has been used for centuries due to its medicinal properties such as being a natural antioxidant and anti-inflammatory vegetable. Asparagus contains a compound called inulin, which becomes a form of good bacteria after the large intestine leaves it undigested after consumption. It also can help lower the risk of cardiovascular disease due to how much fiber it has. Cooking asparagus can be quite effortless, requiring only lemon and a pinch of olive oil in a pan.
Key Takeaways:
Asparagus has the two main forms of fiber packed inside of it: soluble and insoluble. Both play a vital role in digestive health.
Due to the high levels of fiber in asparagus, it has the ability to lower the risk of diabetes.
There are many routes to go about cooking asparagus such as grilling, pan-frying, or even roasting.
"Packed with antioxidant and anti-inflammatory properties, asparagus has been used as a medicinal vegetable for 2,500 years."
Read more: https://www.prestoncitizen.com/opinion/asparagus-tops-the-list-for-nutritious-food/article_6d6912d6-4813-11e8-bdda-8339f8e68768.html
(https://vitanetonline.com:443/forums/Index.cfm?CFApp=1&Message_ID=5610)
---
Fiber: Nature's Way of Making You Feel Your Best



Date: May 25, 2018 09:16 AM
Author:
Darrell Miller (support@vitanetonline.com)
Subject: Fiber: Nature's Way of Making You Feel Your Best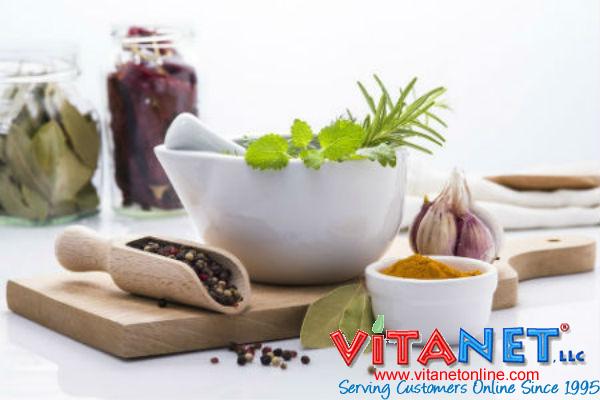 Humans are supposed to consume at least 25 to 30 grams of fiber each day, but unfortunately, only five percent of us actually fall within the recommended ratio. It is irrational for us to think that we can acquire the appropriate amount of fiber in foods alone, due to most of our diets simply not containing high-fiber foods. You can follow steps such as only using whole grains, and making sure your veggies are green, but some people find the most success in adding a chewable fiber supplement to their diet.
Key Takeaways:
While fiber is beneficial because it supports a healthy digestive and immune system, only half of Americans get the daily fiber that they need.
Even if you eat healthy, it is still challenging to squeeze the recommended 25 to 30 grams of fiber into your diet every day.
Fiber Choice is a chewable supplement comprised of inulin, which is a natural form of fiber found in fruits and vegetables.
"The "fiber gap" exists for two reasons: people think fiber supplements are primarily for maintaining a regular digestive system, and traditional forms of fiber supplements on the market, such as powder or capsules, are inconvenient to take."
Read more: http://www.brownsvilleherald.com/online_features/family_living/fiber-nature-s-way-of-making-you-feel-your-best/article_ff9506c3-1c8c-58bc-ac6f-0adbc464a914.html
(https://vitanetonline.com:443/forums/Index.cfm?CFApp=1&Message_ID=5606)
---
Pomegranate extract found to help mitigate the effects of a high fat diet; when combined with inulin, it also lowers cholesterol



Date: January 16, 2018 03:59 PM
Author:
Darrell Miller (support@vitanetonline.com)
Subject: Pomegranate extract found to help mitigate the effects of a high fat diet; when combined with inulin, it also lowers cholesterol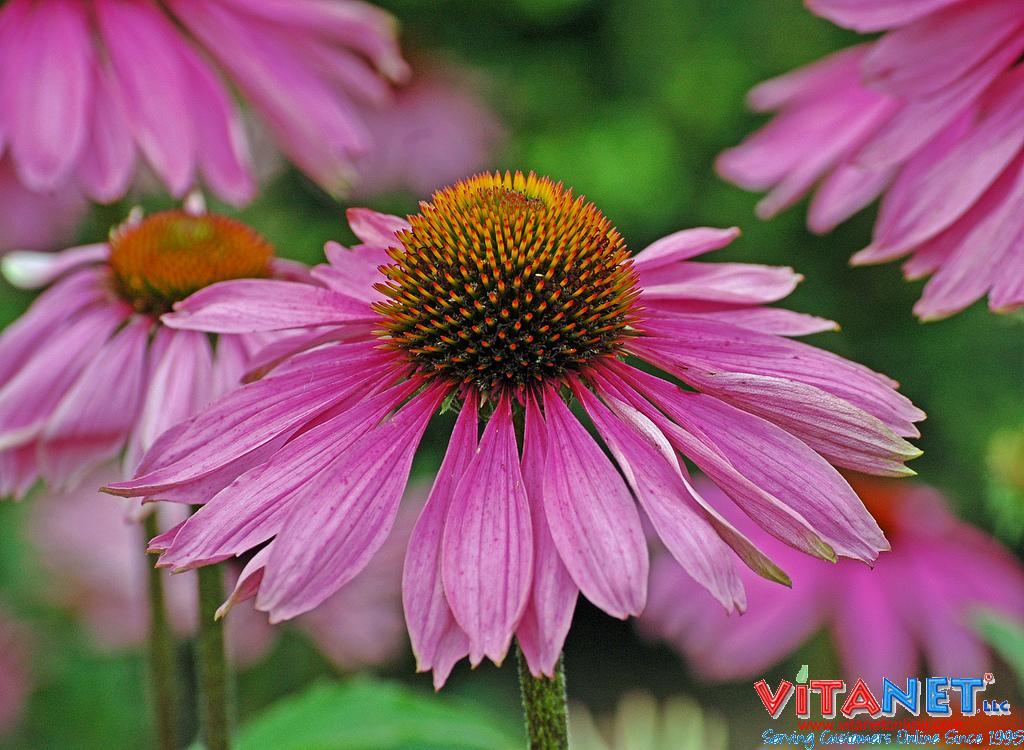 Pomegranate has long been regarded as a wonderful fruit with many benefits. Now the extract of Pomegranate is found to help minimize a high fat diet. The extract can also lower cholesterol in the body for patients. That shows a lot of promise for individuals concerned with their health. Initial research is promising and could help people adapt to their health condition. Get to know more about pomegranate extract and what it could do for people.
Key Takeaways:
Pomegranate and Inulin together are much stronger in lowering cholesterol than they are separately. Although, they both do help to lower cholesterol separately, with lesser effects than when combined
Pomegranate and Inulin supplementation is a healthy alternative to statins, which come with many side effects.
Along with lowering cholesterol, Pomegranates includes Vitamin C, along with many other vitamins. They also protect against inflammation in the body.
"Sometimes the sum is greater than its parts, and scientists have found this to be the case when it comes to the cholesterol-lowering effects of pomegranate and inulin."
Read more: https://www.naturalnews.com/2018-01-12-pomegranate-extract-found-to-help-mitigate-the-effects-of-a-high-fat-diet.html
(https://vitanetonline.com:443/forums/Index.cfm?CFApp=1&Message_ID=5490)
---
Nutritionist Reveals Five Prebiotic Foods That Can Feed Your Gut



Date: August 15, 2017 09:14 AM
Author:
Darrell Miller (support@vitanetonline.com)
Subject: Nutritionist Reveals Five Prebiotic Foods That Can Feed Your Gut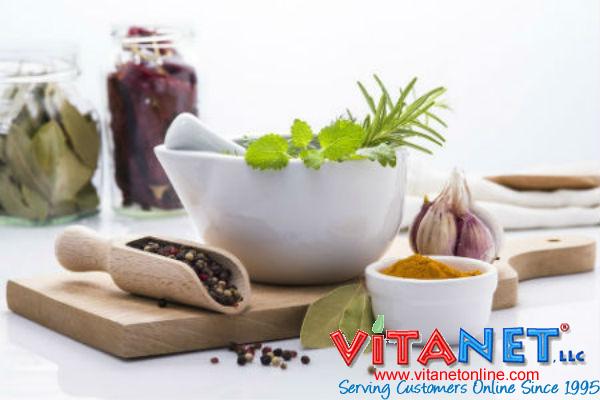 You could be doing your best to make sure that you are ingesting healthy probiotics, but without prebiotics, foods that fuel probiotics, you are not receiving the benefits you are expecting. A nutritionist shares the foods that you need to feed the good bacteria in your gut to maintain your gut and overall health. These foods are easily found in your local supermarkets and can be incorporated into your daily meal plans and beside being prebiotics, they have other health benefits as well.
Key Takeaways:
Psyllium can be purchased at local grocery stores or health food stores and can be incorporated into your diet in a variety of ways
Leeks and asparagus are sources of the prebiotic fibre called inulin along with other health benefits
Garlic and oats also have important prebiotic fibres present in them and can be added to a variety of meals for an added health boost
"Prebiotics feed the good bacteria we already have in our digestive system,"
Read more: https://www.womenshealth.com.au/article/food/five-prebiotic-foods-you-need-for-good-gut-health
(https://vitanetonline.com:443/forums/Index.cfm?CFApp=1&Message_ID=5127)
---
The Prebiotic Fiber That Can Help You Lose Weight & Detoxify



Date: July 28, 2017 12:14 PM
Author:
Darrell Miller (support@vitanetonline.com)
Subject: The Prebiotic Fiber That Can Help You Lose Weight & Detoxify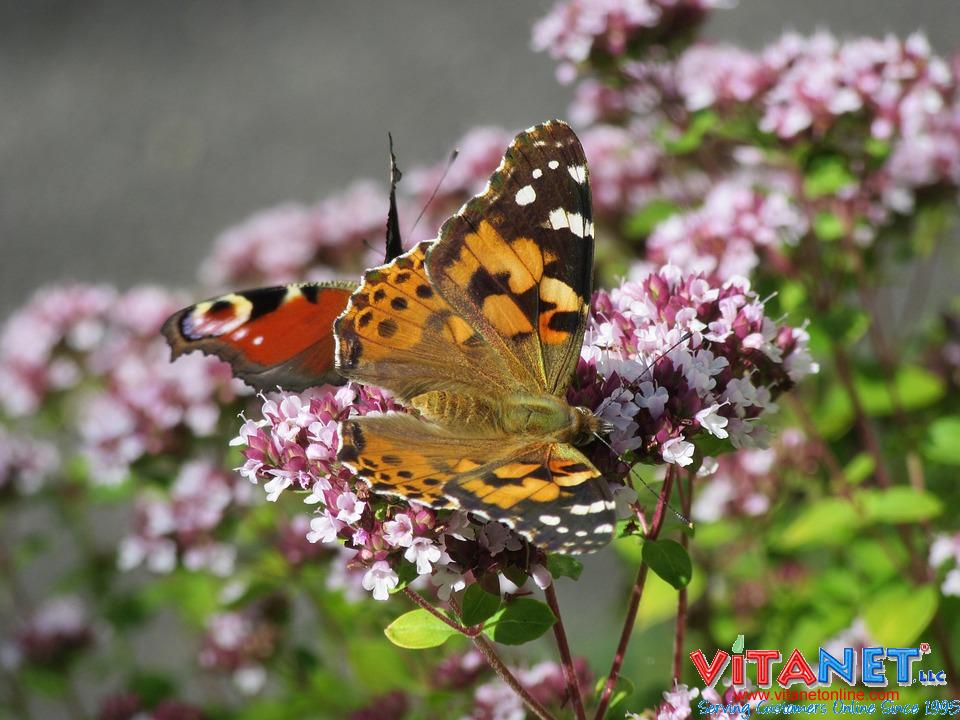 Insulin has many more health benefits than you may know. Usually, it can be found in the ingredients section of any "high-fiber" packaged foods inside of health food stores. What insulin does for these foods is act as a prebiotic as well as a sweetener, which is why companies use it because it has double the benefits. It also increases the fiber content that so many of us consumers Long for. You would actually be surprised that insulin contained so many amazing benefits.
Key Takeaways:
Fiber is considered to be one of the most important ingredients. People can consume fiber and improve their diet along the way.
Make sure to try to lose weight while consuming fiber. That is an important goal that everyone should set for themselves.
Inulin rich food is a great choice for the smart consumer. They can intake healthier foods that contribute to their fitness goals.
"Inulin is one of those rare ingredients that also naturally occurs in certain foods and actually lives up to its health hype."
Read more: https://mothernature.com/2017/07/the-prebiotic-fiber-that-can-help-you-lose-weight-detoxify/
(https://vitanetonline.com:443/forums/Index.cfm?CFApp=1&Message_ID=5050)
---
Pure maple syrup keeps down chronic inflammation: Study



Date: April 08, 2017 06:44 PM
Author:
Darrell Miller (support@vitanetonline.com)
Subject: Pure maple syrup keeps down chronic inflammation: Study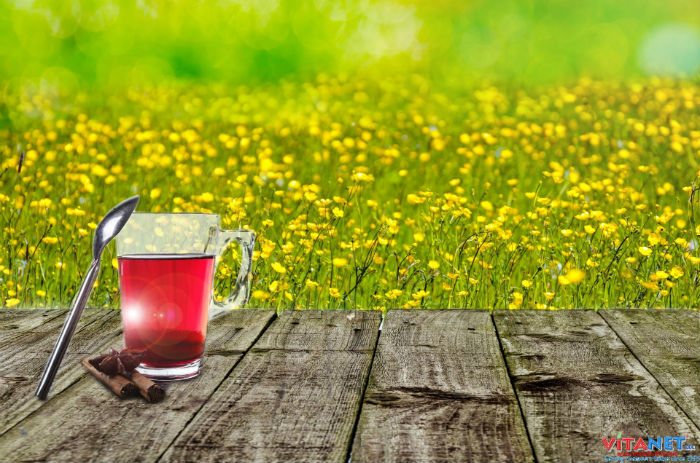 A study in India found that pure maple syrup may protect against chronic inflammation. Inflammation can lead to other diseases of the brain, like Alzheimer's. Inulin, a carbohydrate acting as a prebiotic, was found in pure maple syrup for the first time. A healthy gut leads to a healthy immune system. Inulin helps promote a healthy gut. This is only beneficial from one hundred percent maple syrup made from the sap. It should be noted that some inflammation is normal, but chronic creates problems.
Read more: Pure maple syrup keeps down chronic inflammation: Study
(https://vitanetonline.com:443/forums/Index.cfm?CFApp=1&Message_ID=4379)
---
Can Pure Maple Syrup Help Reduce Chronic Inflammation?



Date: April 08, 2017 10:44 AM
Author:
Darrell Miller (support@vitanetonline.com)
Subject: Can Pure Maple Syrup Help Reduce Chronic Inflammation?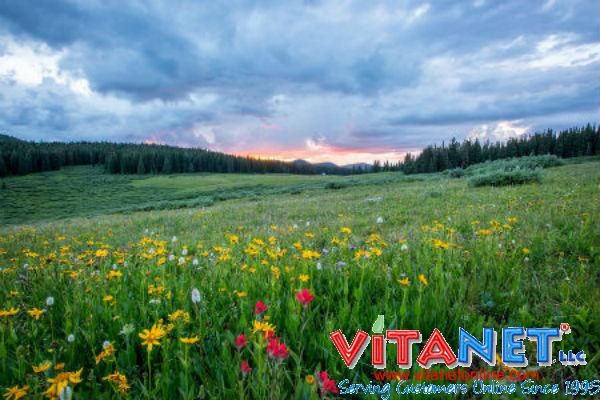 There are additional health benefits from consuming maple syrup. This was found out by Dr. Seeram. Eating Maple syrup increasing the amount of inulin your body receives which in turn increases the amount of beneficial bacteria your body can grow. Maple syrup can also balance your gut flora balance which is often lost when you take antibiotics. A healthy body can provide a healthy immune system and in turn reduce chronic inflammation. Pure maple syrup is on par with fruit and vegetables when discussing reducing inflammation.
Read more: Can Pure Maple Syrup Help Reduce Chronic Inflammation?
(https://vitanetonline.com:443/forums/Index.cfm?CFApp=1&Message_ID=4375)
---
Why Should We Take A Multi-Strain Probiotic?



Date: September 01, 2015 08:19 PM
Author:
Darrell Miller
Subject: Why Should We Take A Multi-Strain Probiotic?

Most people taking a probiotic supplement or drink do so for the purpose of supporting digestive health. Probiotics increase the colonization of beneficial bacteria in the intestines and limit the proliferation of pathogenic or disease-causing bacteria. A healthy intestinal microflora is believed to not only enhance digestion, but also promote general health and boost immunity.
Probiotics Offer More than Digestive Health Support
Probiotics offer medical advantages that go past the extent of supporting digestive wellbeing. Recent studies demonstrate that particular strains of probiotics may be utilized to treat particular conditions. Here's a rundown of advantages of taking probiotics supplement or drink:
An all around adjusted intestinal microflora may help direct solid cholesterol levels.
Probiotics, as a major aspect of a general solid eating routine, may help bolster safe framework and moderate diseases. Probiotics may fortify certain safe cells. This could help anticipate stomach and respiratory diseases in youngsters and also skin infections.
The utilization of probiotics in uro-vaginal diseases is very much bolstered by clinical trials and research.
Probiotics may be utilized to advance oral wellbeing averting tooth rot, especially in kids. In spite of the fact that this idea is moderately new, experimental backing shows probiotics treatment may hold a future in oral health.
Probiotics might likewise be recommended to treat conditions that have confounded traditional science, for example, Crohn's ailment, crabby inside disorder (IBS), lactose bigotry, certain sensitivities and skin infections.
Blend of Probiotics with Other Ingredients
Products that contain probiotics and a blend of different fixings are picking up prevalence since they offer more extensive advantages for wellbeing.
Probiotics with Prebiotics15
The symbiotic blend of probiotics with prebiotics multiplies the development of solid microflora. Prebiotics are insoluble fiber, for example, Fructooligosaccharides (FOS) and inulin, which achieve the colon in a genuinely undigested state. It is in the colon that probiotics feast upon prebiotics through a maturation prepare that happens in the colon. Amid this procedure, by-items called transient unsaturated fats (SFA) are delivered. SFAs help to keep up fundamental elements of the body and produce certain B vitamins.
Probiotics with Enzymes16
Probiotics can be consolidated with proteins that help separate sustenance substances into easier structures to improve supplement absorption.
Probiotics with Multi-Vitamins17
Consolidating probiotics with a multi-vitamin is famous yet stances challenges in assembling because of the touchy way of probiotics. Probiotics are delicate to light, dampness, heat, oxygen.
How Probiotics Manufacturers Can Provide Retailers with Reliable Probiotics Supplements
The greatest test that probiotics producers face is keeping the microorganisms alive amid the mixing procedure while guaranteeing strength amid timeframe of realistic usability. At the point when joined with different fixings that are similarly touchy, for example, proteins, compelling consideration ought to be taken to guarantee that the assembling and bundling procedure happen in a dry situation. Any dampness may initiate the proteins and wreck the probiotics.
Microencapsulation
Microencapsulation is a genuinely late innovation that guarantees the survival of probiotics amid surrounding so as to assemble and stockpiling it with an external covering. Microencapsulating shields probiotics from ecological defilement and forestalls unplanned blending of probiotics with different fixings in the recipe that may bargain its solidness.
Guaranteeing the Right Strain and Count
The wellbeing presenting advantages of probiotics are strain-particular. Diverse strains have particular capacities in the body and not all strains are valuable to wellbeing. Probiotic formulators must be knowledgeable in probiotic strains and the utilization of proper strains for the sought condition-particular capacities. Slight variety in the hereditary profile of strains could create undesirable results.
(https://vitanetonline.com:443/forums/Index.cfm?CFApp=1&Message_ID=3204)
---
Things to Know Before Using Arnica Cream for Pain Relief or Bruise Treatment



Date: April 26, 2014 09:36 PM
Author:
Darrell Miller (dm@vitanetonline.com)
Subject: Things to Know Before Using Arnica Cream for Pain Relief or Bruise Treatment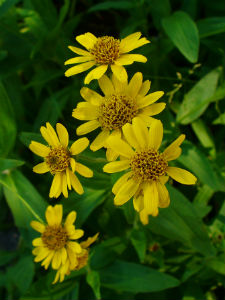 Arnica medicinal qualities
The medicinal qualities of Arnica, or scientifically Arnica Montana, are known since long. This is a plant indigenous to Northern Europe. This herbal medicine is widely used as pain reliever. Rich in antioxidants. Arnica contains high amount of flavonoids such as carotenoids, tannins and inulin. It helps to alleviate pains of arthritis, bruises and injuries in short period of time. Since it has some dominant side effects, it is recommended that arnica should be taken under prescription of medics. However, arnica cream is available for common usage.
Healing qualities of arnica ointment:
Arnica creams contain extract of Arnica in a proportion making it a herbal remedy for muscle pain and injuries.
Bruise Treatment, it is often suggested by the medics that when you get a bruise or minor injury apply arnica on that place as soon as possible. The active ingredients and essential oil of arnica prevents swelling and discoloration from bruise and hurt. The root extract of arnica, Thymol can repair the clogged circulatory channels facilitating the distribution of trapped blood and fluids from muscles, tissues and joints.
Anti-Inflammatory treatment, a recent study by the U.S. National Library of Medicine reveals that arnica ointment gives relief to pains generated from inflammation or irritation. This is possible because of the radical-scavenging capabilities? of Quercetin, which is the prime antioxidant contained in Arnica Montana. Helenanin is another pain reliever antioxidant in arnica that can deactivate the elements that is responsible for inflammation.
Muscle Pain Reliever, according to the University of Maine Medical Centers list of pain relievers Arnica is a proven and tested topical ointment for muscle pain and strains. The palliative properties of essential oil in Arnica hold up with the nerve receptors to reduce the pain. Arnica as a topical cream is widely used by Americans for the treatment of rheumatic disorders and pain associated with various other ˜musculoskeletal (related to muscle and skeleton) condition.
Uses of Arnica
It can be directly applied on the skin in the form of cream or ointment.
Those who have bad breath or cavity can dilute a few drops of arnica in lukewarm water and use it as mouth wash. Similarly it is also helpful for sore throat and gum infection.
Things to Consider
Unlike other medicines Arnica is not approved by the FDA. Like most natural or herbal medicines arnica-based medicines are not covered by health insurance.
As a natural anti-inflammatory treatment arnica cream are easily available in any herbal medicine store and organic product retail shops. You can even purchase it through internet.
Be careful of applying arnica without prescription. Over use of arnica cream on skin can cause eczema.
It can be dangerous for people suffering from chronic liver disease or kidney problems. Nausea and vomiting are two side effects of arnica overdose. It is not recommended for pregnant women.
Arnica ointments are for external use only. Applying it on open wound is strictly prohibited as Helenanin, one of the active ingredients can be toxic.
Not just cream or ointment nowadays arnica is available in various forms such as lotion and gel. But you need to consult with your doctor before using arnica in order to play it safe.
(https://vitanetonline.com:443/forums/Index.cfm?CFApp=1&Message_ID=3104)
---
Herbs to Reverse and Prevent Liver Damage



Date: December 10, 2013 02:43 AM
Author:
Darrell Miller (dm@vitanetonline.com)
Subject: Herbs to Reverse and Prevent Liver Damage

The Human Liver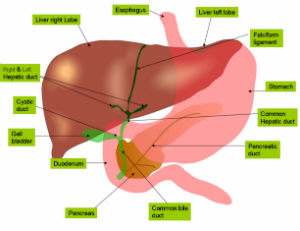 The human liver is the organ that enables your body to break up and eliminate the toxins that poison your body. What's more, it metabolizes the food that we consume, the drinks we consume as well as the medications we take. We could get really ill with numerous kinds of disorders including fatty liver, hepatitis, as well as cancer, if our liver isn't operating in a wholesome ability. Much liver damage could be prevented by eating healthy, keeping healthy, practicing safe sex rather than drinking great quantities of alcohol. There are lots of natural supplements as well as herbs that may be studied to help reverse a number of the harms done to the liver and shield it entirely from toxins. A lifestyle alteration using a blend of these herbs has-been shown to reduce the AST/ALT amounts of the liver function test.

Artichoke

The artichoke is a perennial thistle of the Cynara genus. It can be found throughout many areas of earth. Like a typical food that is is utilized in several food dishes most understand the center of the artichoke. The leaves as well as the flower of the artichoke nevertheless are used medicinally.


Milk Thistle

Studies have indicated milk thistle extract can fix and prevent injury to the liver from hazardous compounds and drugs. Studies show that individuals with liver damage getting milk thistle extract showed major progress in tests of liver function when compared with a placebo group.

Burdock

Burdock is just another kind of liver assisting thistle from the genus of plant known as Arctium, it's seen in Asia and Europe. The main features nutrients like inulin, iron, and beneficial oils. The root portion is the piece of the burdock plant that is used actually as food and medicinally. Inositol is commonly discovered in not only plant but also animal sources and is used to help in the deconstruction and gathering of fats in the liver. By the breaking down of these fats, the liver becomes less prone disease or failure.

(https://vitanetonline.com:443/forums/Index.cfm?CFApp=1&Message_ID=2922)
---
Ways to Keep Weight Off With Natural Sugar Regulators



Date: July 13, 2013 10:06 AM
Author:
Darrell Miller (dm@vitanetonline.com)
Subject: Ways to Keep Weight Off With Natural Sugar Regulators

Weight loss

Some of you might think that to lose weight, you simply have to burn more calories than what you take in. This is actually true, but within the body are different processes that affect the fat burning capacity of the body. A good example of this is the level of insulin. As you all know, the food you take in is converted into glucose, which is the body's source of energy. In order to transport the blood sugar to the various cells in the body, the pancreas creates a hormone called insulin to do the job.
Therefore, the more glucose you have in your blood, the higher your insulin levels would be. This insulin surge is a bad thing, since it signals the body that there is more than enough energy reserves in the body, thus, it can stop burning fat and instead start storing it. Another bad effect of this insulin surge is that once the blood sugar has been transported, the levels of blood sugar and insulin will drop down significantly causing a slump that makes individuals feel hungry.
As you can see, no matter how you good you are at counting the calories you take in and the calories you burn, your blood sugar levels have a major impact at how fat is stored in your body and also on your appetite. It is important, therefore, that you regulate the amount of sugar in your blood, and these natural compounds will be extremely helpful.
Chromium
Chromium is a mineral that enhances the function of insulin in the body. This means that when you have chromium supplement in the body, your pancreas do not need to produce high levels of insulin to transport the blood sugar to your cells. Hence, your body will continue burning fat because it is not getting any signal of an occurrence of an insulin surge. The good thing with chromium is that it works well in regulating blood sugar levels from both end of the spectrum, instead of just focusing at driving sugar levels to one direction. Therefore, whether you are experiencing a low or high blood sugar levels, chromium will normalize your insulin functions so that you end up having normal blood sugar levels. Chromium can be found in broccoli, but it is available in diet supplements as chromium picolinate.
Gymnema Sylvestre
Gymnema is a herb that is commonly found in Southern and Central India. It is best known to treat diabetes, thus it helps regulate blood sugar levels. According to studies, it has a sugar blocking property, which comes from the Gymnemic acids present in it. This acid, as they say, behaves like glucose, thus, when it attaches to the intestinal receptors, the absorbance of sugar from your meal is regulated. In effect, the production of insulin is also regulated. Today, there are Gymnema tablet supplements available in the market.
inulin
Another way to regulate blood sugar levels is by taking in some soluble fiber. Although classified as a carbohydrate, fiber is not digested or broken down by the body, thus, it does not contribute to the blood sugar levels. It also helps slow down sugar absorption of the body, keeping the blood sugar levels stable. Prebiotic inulin is a good source of soluble fiber. It is extracted from plants, such as chicory, garlic, dandelion, onion, and cornflower.
Make sure you eat foods low in the glycemic index to reduce sugar spikes in the body. Maintaining a steady sugar level will help keep weight off and reduce binge eating.
(https://vitanetonline.com:443/forums/Index.cfm?CFApp=1&Message_ID=2847)
---
Where And What Sources Can I Get Probiotics From?



Date: October 11, 2011 12:37 PM
Author:
Darrell Miller (dm@vitanetonline.com)
Subject: Where And What Sources Can I Get Probiotics From?

Where Can I Get Probiotics From?
Probiotics are not uncommon to the ear ordinary individuals. You may have heard this term on TV and radio or have read this on a newspaper or internet article. Probiotics are considered to be live microorganisms which pose many benefits to human health especially to the digestive system. According to the World Health Organization, Probiotics: "live microorganisms which when consummed in adequate amounts have a health benefit to the host." Probiotics is a general term. The widely used types of Probiotics include Lactic acid bacteria and bifidobacteria and their different species and strains.
Another good Probiotic is not a bacteria but yeast called Saccharomyces boulardii. Though it may be a different microorganism, but still it offers positive health effects. These beneficial microorganisms are commonly supplied to the body by eating fermented food items such as yogurt and soy yogurt. There are also some fermented products which are specially added with live active good bacteria to improve the health of the gastric environment.
Probiotics are found to be beneficial to the body because of its ability to significantly improve the intestinal microbial balance. It acts by inhibiting harmful microorganisms and toxin - producing bacteria inside the gastrointestinal system from causing harm to the body. These microorganisms also aid the good bacteria which are naturally found inside the gastrointestinal system of the human body.
Probiotics can be acquired from food or dietary supplements. The food items which are considered to be great sources of Probiotics are yogurt, fermented milk, miso, tempeh, soy and soy products as well as certain juices. Other great sources of Probiotics include Aged cheese, Cottage cheese, beer, kefir, pickled ginger, brine– cured pickles, Sauerkraut and certain kinds of wine. Dairy products aside from fermented milk which are rich in Probiotics include acidophilus milk and buttermilk. These dairy products are also fermented and cultured with the potent Probiotics Lactobacillus acidophilus and Streptococcus lactis, respectively. Dietary supplements of Probiotics may come in the form of capsules, tablets or powders. The good bacteria may have been naturally present from the raw material used or added during the formulation of such probiotic dietary supplement.
Keep in mind that Probiotics are different from Prebiotics (inulin). The latter are indigestible food ingredients which can relatively stimulate the growth and activity of the normal bacterial flora of the intestines. When these two are combined, they form a symbiotic effect by working hand in hand with each other.
Good Bacterial
Good bacteria are normally present inside our gut system. However, with the effect of certain health conditions and poor lifestyle, these friendly and beneficial microorganisms may be depleted and not reinforced with new healthy ones immediately. This normal bacterial flora of the digestive system is important for maintaining the health of the digestive system thereby improving the general health of the person. These good bacteria are also helpful in inhibiting and regulating the growth of harmful microorganisms found in the digestive system. Instances which can significantly decrease the number of good bacteria in the gut include antibiotic therapy, food poisoning, alcohol intake, stress and poor diet.
(https://vitanetonline.com:443/forums/Index.cfm?CFApp=1&Message_ID=2496)
---
Agave Nectar



Date: April 08, 2010 04:31 PM
Author:
Darrell Miller (dm@vitanetonline.com)
Subject: Agave Nectar

Comments by Craig Gerbore, CEO of Madhava:
Reading through the attack articles and blogs that have surfaced recently one could think that using agave is bad for one's health. These claims are utterly false and misleading. They are extreme views drawn from extreme examples and applied way out of context. They are propagandizing and clearly designed to frighten, not educate. All of the fears and concerns associated with the overconsumption of sugars and calories in general have been unfairly cast on agave.
What is a "healthy" sweetener? One that you use moderately and sensibly.
Health concerns related to fructose and caloric sweeteners are all dependant on the overconsumption of them. All foods have calories and it is the overall consumption of calories that lead to obesity and related issues, not any one food source.
Agave's caloric value is comparable to the other sweeteners in the category. Due to its greater sweetness though, less agave is used compared to the others, so agave actually can reduce caloric consumption per serving. This is due to a higher fructose content. The higher content does not mean higher consumption though, due to the smaller portion used. But, it is not the single serving that matters, it is the number of servings which lead to the overconsumption issues which may result in health concerns.

As a reference point, 9-10 teaspoon servings of agave would be the approximate caloric equivalent of one 16 oz soft drink. With this perspective, is agave really being overconsumed as a choice of sweetener for home use?
Every single health issue which the attackers have tried to associate with agave is really the result of a caloric overconsumption issue. There are no documented issues with normal, moderate consumption of agave or sweeteners in general as part of our everyday diet. For reasons unknown, some have attempted to isolate agave from the real world and real world conditions with the goal of inhibiting agave's use. They play on people's fears, reference false information and fail to address health issues in any meaningful way.
The purpose of this article is to debunk the controversial misinformation surrounding agave. All information debunking the myths and misinformation is based on current science and facts. It is our goal to provide you with useful information so that you can make your personal nutritional choices in a well-informed, science-based manner.
The Agave Controversy: Exposing the fraudulent article by Rami Nagel
By Dr. Susan Kleiner, PhD, RD, FACN, CNS, FISSN
And Craig Gerbore, CEO Madhava
The controversy about agave syrup was manufactured by the publication of a single article on the internet, which has been reproduced and adapted for virtually every other article produced on the internet and other media venues. That article, written by Rami Nagel and published on Naturalnews.com, was highly biased and full of inaccuracies, half-truths and misinformation about agave. Since the Naturalnews.com article has been the sole source of nearly all other popular articles in public media, we want to set the record straight with science-based, reliable information to offer a more balanced resource to those interested in learning more about agave syrup.
Who is the author, Rami Nagel?
According to the description on the Naturalnews.com website, Rami Nagel is a "citizen journalist". This means that Mr. Nagel is self-employed, and not employed as an in-house journalist by the website. He wrote and published the article without any editorial or content oversight, and the editor of the website, Mike Adams, makes it clear that the article was not checked for incorrect or inaccurate information or facts. The introduction to the article, written by Mr. Adams, states that readers had written to comment that Mr. Nagel's resources were biased with conflicts of interest due to their financial interests in competing sweeteners, such as brown rice syrup. So even the website editor himself states that the article is not fact-checked, and it is biased and unbalanced.
Who is Russ Bianchi?
The sole resource interviewed for the article is Russ Bianchi, identified by the author as Managing Director and CEO of Adept Solutions, Inc. Mr. Bianchi has clear conflict of interest ties to the sweetener industry. We have documentation of the fact that Mr Bianchi had plans to market a product named Replace. It was to be touted as a low calorie alternative sweetener composed of natural and artificial ingredients! Mr Bianchi was prevented from marketing this sweetener as the result of a lawsuit against him by the owner of the formula.
Mr Bianchi is quoted by Nagel extensively and exclusively. Many, if not all, of his statements are blatantly false or misrepresentations of fact. He is clearly propagandizing against agave nectar.
Was anyone else interviewed for this article?
Yes. Craig Gerbore, president and owner of Madhava Agave Syrup, was extensively interviewed by the author but no parts of that interview were included in the article.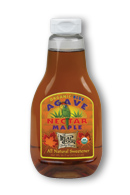 It is important to note that neither Mr Nagel or Mr Bianchi have not made themselves available for questions on their statements since the articles appearance. They remain out of sight and have entirely avoided the controversy their statements created.
What is agave nectar?
The opening line of this paragraph in the article by Mr. Nagel states:
"The principal constituent of the agave is starch, such as what is found in corn or rice."
This is absolutely false. There is no starch in agave. The source of carbohydrate in agave syrup is inulin, a polysaccharide made up primarily of strings of fructose units. Starch is a polysaccharide made up of strings of glucose molecules. They are significantly different, and this difference is why agave syrup is naturally sweet.
The very basis of the argument presented by Mr. Nagel is false.
The Process
The agave plant is a succulent, similar to a cactus. The agave sweetener comes from both the Salmiana agave plant and the agave Tequilana (Blue Agave) which are both organically farmed in Mexico and certified organic by USDA approved certifiers. As the salmiana plant grows it produces a stalk called the "quiote" and when this is removed, a natural liquid called "aquamiel". The liquid is collected from the plant, while Blue agave pinons are harvested and shredded to remove the similar juice. Either can be naturally processed thermally or by enzymes into agave nectar.
The juice of the plant is not naturally sweet. The string of connected fructose units that makes up the major proportion of inulin does not have a sweet taste, but when the fructose units are separated (the process is called hydrolysis) by the addition of an enzyme, similar to digestion, or thermally for most blue agave, the syrup becomes quite sweet. That is the entire processing chain for agave nectar. There are no additives, other ingredients or chemicals in Madhava agave nectar. It is absolutely pure and organic and GMO free.
? Mr. Nagel claims that agave syrup is a "refined corn fructose" similar to high fructose corn syrup. This is absolutely false. There is no relationship between agave syrup and high fructose corn syrup in any way, including the source of the product, or the manufacturing process.
? Mr. Nagel refers to a "confidential FDA letter" from Mr. Martin Stutsman, claiming that agave is fraudulently labeled. We contacted Mr. Stutsman at the United States Food and Drug Administration, and his response made it clear that there was never a "confidential FDA letter". He did publish a public letter referenced in an FDA document as "FDA letter from Martin Stutsman to Dr. Eric
Wilhelmsen (Wilhelmsen Consulting), May 8, 2000", regarding evaporated cane juice, a topic wholly unrelated to agave syrup.
? He continued in his response to us that the paragraph in Mr. Nagel's article inaccurately reflected the substance of his comments in the document.
This link will take you to the original document in which the letter was referenced (reference #2):
//www.fda.gov/Food/GuidanceComplianceRegulatoryInformation/GuidanceDocuments/FoodLabelingNutrition/ucm181491.htm
In fact, Mr. Nagel fabricated the entire story of the letter. Mr. Stutsman is a lawyer, not a doctor. The quotes were completely taken out of context from the document, and the quotes never referred to agave syrup at any time. Nagel goes on to further misrepresent Mr. Stutsman's intent in the published document by weaving in other inaccurate information that is thoroughly unrelated to the original document. Mr Bianchi's subsequent statements on labeling issues are false and without merit.
Mr. Nagel is clearly caught red-handed. He has misrepresented the words of a government official, lied about the facts, and twisted the information to achieve his own agenda. This strategy is repeated throughout the article.
? Mr. Nagel continues his deceptive writing by referring to a quote by the late Dr. Varro Tyler in his book, The Honest Herbal. The first line of the paragraph is a direct quote from the book. Nothing else in that paragraph remotely resembles anything else found in Dr. Tyler's book. Mr. Nagel is trying to claim that agave syrup contains large quantities of saponins, and that they can be harmful to health. Here is the debunking of that paragraph:
1. Dr. Tyler does not include the variety of agave plant used for agave syrup.
2. The entire discussion is about the use of the sword-shaped leaves and the stem. Agave syrup is produced from the natural liquid in the plant. The saponins are isolated from the leaves of the plant.
3. There is no documented evidence to suggest agave syrup contains worrisome levels of saponins and the entire rest of the discussion about health dangers is fabricated and false.
Sugars
People are going to continue to consume sweet food and drink. There are only three categories of choice to sweeten food. Those are artificial sweeteners, stevia, or caloric sweeteners from natural sources, sugars.
Most people will not choose artificial. Many will not choose stevia. That only leaves the category of sugars. In this group, agave is a good choice due to its organic quality, ease of
use, neutral flavor, low glycemic index and the fact that less is used to equal the sweetness of the others in the category.
The sweeteners in this category are composed of three primary sugars used to sweeten foods: glucose, fructose and sucrose. These sugars belong to a class of compounds known as carbohydrates. "Saccharide" is a term that denotes sugar, or substances derived from sugar. Monosaccharides are simple or single sugars; disaccharides are derived from two joined monosaccharides and when they are hydrolyzed, or separated, they yield two molecules of simple sugar. Strings of more than two sugar molecules are called polysaccharides. This category includes compounds such as starches, cellulose and inulin.
Glucose and fructose are monosaccharides. Glucose and fructose are found abundantly in nature in fruits and plants. Sucrose is the disaccharide formed by the joining of glucose and fructose, also known as table sugar. When comparing their relative sweetness, glucose is the least sweet tasting, sucrose is next, and fructose is the sweetest of the three sugars, measured as 1.4 times sweeter than table sugar. Because it is so sweet, people typically use less fructose when sweetening foods compared to sucrose.
? In the article by Mr. Nagel he states , "fructose is not what is found in fruit. Commonly, fructose is compared with its opposite and truly naturally occurring sweetener, known as 'levulose' (made by nature)..."
Another fabrication. In fact, levulose is just another name for fructose. There are various nomenclatures used in the scientific naming of compounds. Fructose and levulose are exactly the same thing; the names are interchangeable. It is no different than if you called your father, "dad", and your sibling called your father, "father". He would still be the exact same person. Fructose and levulose are different names for the exact same thing: a sugar found in nature.
Mr. Bianchi also is quoted to say that the body does not recognize the fructose in agave. This is another false piece of propaganda which demonstrates just how far he is reaching. If this were true, it would have no impact on us. He immediately contradicts himself with the claims of detrimental effects caused by the overconsumption of fructose.
Using Sugars
Sugars can be compared to each other in their ability to raise blood sugar levels by using the Glycemic Index. The scale is set from zero to 100, where low numbers do not have much impact on blood sugar levels, and high numbers raise blood sugar levels quickly. Fructose is very low on the scale. Because agave syrup is high in fructose, it has a rating of 32 or lower. Honey, which has a higher proportion of glucose to fructose, has a Glycemic Index of 58. Sucrose has a Glycemic Index of 68, and glucose, serving as the index standard, is 100.
All sugars, whether fructose, glucose, sucrose or others, contribute 4 calories per gram to our total diet. 1 teaspoon of sugar = 4 grams = 16 calories
In addition to calories, sugars sweeten our foods offering a desirable taste and adding enjoyment and pleasure to our dining. During cooking and baking, sugars allow for browning and the unique consistencies of syrups, candies, frostings and frozen desserts. The varieties of sugars, such as crystallized table sugar, brown sugar, raw sugar, molasses, honey and agave nectar, among others, contribute different properties and flavors to foods.
When you add your own sugar to foods you are in control of how much sugar you use. Most people would never add as much sugar as do the food manufacturers. Moderate amounts of sugar can certainly be enjoyed as part of a healthy diet for an active individual. Natural sugars are easily metabolized and utilized by the body, offering a very efficient source of fuel for physical and mental activity.
Of course, sugars should be used in moderation in the diet. This can control calories and help create a diet that is dense in nutrients.
Impact of sugar on health and disease
? The remainder of Mr. Nagel's article works to link agave syrup with the increased incidence of obesity, diabetes, metabolic disease, and the general rise of morbidity and mortality in the population. This is an overconsumption issue involving far more than the occasional use of agave. Here are the facts:
• Rats that are fed a high fructose diet become obese and will develop the chronic diseases associated with obesity: insulin resistance, diabetes and metabolic disease.
• No one should eat a diet that reflects this type of experimental diet.
• Too much sugar in the diet, whether from fructose, glucose or sucrose, can be unhealthy. Diets high in sugar promote tooth decay and periodontal disease; create an overabundance of calories and a deficit of nutrients. This scenario typically leads to weight gain and the development of chronic disease.
• Active individuals can include a moderate amount of added sugar in their diet without negative health consequences. When calorie intake is balanced with physical activity, sugar serves as an efficient source of fuel for muscles, the brain and the central nervous system.
• According to the World Health Organization (2003), individuals can healthfully include 10% of their daily calories from added sugars. This translates into 200 calories for a 2000 calorie diet, or 12½ teaspoons of added sugar daily. Clearly, one can safely add a couple of teaspoons of sweetener to a cup of tea or coffee, or have a little sweetened food without worrying about their risk of developing disease.
• Agave syrup, which is sweeter than other sugars and low on the Glycemic Index scale, is a good choice to include as one of the added sugars in your diet because you will use less sugar (and therefore fewer calories) and minimally raise blood sugar levels.
Just a teaspoon of agave: the healthy use of sweeteners in your diet
We all want to live healthier and longer lives. Diet and nutrition plays a key role, impacting our health and our ability to perform physically and mentally now and into the future. Food offers us not only sustenance, but also pleasure and enjoyment. Food is present in so many parts of our lives: at celebrations, business events, family events, religious and spiritual occasions, sports outings, the focus of our family meals, intimate dinners, and sometimes just the excuse to socialize.
Sweet foods make us feel good. Sugar allows for the elevation of serotonin in our brains, the "feel good" neurotransmitter that elevates mood, helps us focus, and in the evening, helps us relax and sleep.
Sugar is a source of energy for our muscles, brain and central nervous system. Without sugar our bodies will not function at peak capacity.
Too much sugar, however, is not good. In small amounts sugar energizes us, but in large doses, repeated throughout the day, day in and day out, sugar puts stress on the body. The extra calories can lead to weight gain and obesity, which in time can lead to chronic disease. In the short term, high sugar intakes can lead to a nutritionally deficient diet and a sense of being on an emotional roller coaster.
So be selective about your use of sugars and use them in moderation in your diet. Just like all foods, a variety will enhance the nutritional content of your diet and the flavor and tastes that you can enjoy. Since sugars come in different forms and have different flavors, they can be used most effectively in specific foods and beverages. For instance, agave syrup is liquid and less viscous than honey, making it easy to mix into cold liquids like iced tea and coffee, and is great to add to cold unsweetened cereals for a little sweet taste. Agave's mild flavor allows chefs and bakers to sweeten foods lightly, without overpowering the taste of the dish.
Pay attention to how much sugar is added to your diet every day. Read labels so that you know when sugar is added to manufactured foods. Keep the consumption of added sugars in your diet to no more than 10% of your total daily calorie intake so that you have plenty of room for nutrient dense foods like fruits, vegetables, grains, dairy, protein-rich foods, nuts, seeds and healthy oils.
Remember that nutrition is a science based on facts. We are making great advances in our understanding of the science of foods and nutrition. Beware of people with hidden agendas using fear tactics to influence your choices. Don't take their opinion at face value. What are their credentials? What conflicts of interest do they have? If they do not disclose conflicts, then assume that they are manipulating the truth.
Most of all enjoy food. Think about what you need to eat to promote whole health. Don't overindulge, but don't deprive yourself of the bounty of wonderful tastes, either. Use celebrations as occasions to enjoy your favorite foods and try new ones. A teaspoon or two of sugar easily fits into the diet of an active, healthy person. Agave syrup offers an organic low-glycemic choice for those looking for that option.
Resources for this article:
Charley H. Food Science, 2nd Edition. John Wiley & Sons, New York, NY, 1982.
Figlewicz DP et al. Effect of moderate intake of sweeteners on metabolic health in the rat. Physiology and Behavior 98:618-624, 2009
Johnson RK et al. Dietary sugars intake and cardiovascular health: A scientific statement from the American Heart Association. Circulation: Journal of the American Heart Association, 2009
Tyler VE. The Honest Herbal, Third Edition. Pharmaceutical Products Press, New York, NY, 1993.
(https://vitanetonline.com:443/forums/Index.cfm?CFApp=1&Message_ID=2152)
---
Myth: Agave Nectar is adulterated or mixed with HFCS.



Date: April 08, 2010 04:08 PM
Author:
Darrell Miller (dm@vitanetonline.com)
Subject: Myth: Agave Nectar is adulterated or mixed with HFCS.

Truth:
There are two methods of making the Agave Nectar from the juice of the plant. One uses a non-GMO enzyme and the second is via thermal hydrolysis. Both process achieve the same goal which is to separate the naturally occurring Fructans which are complex sugar molecules into their simple sugar components fructose and glucose.
Unlike the process of High Fructose Corn Syrup (HFCS), which creates fructose out of the glucose from the starch found in milled Corn, Agave Nectar simply separates Fructans or inulin, a complex naturally occurring sugar into Fructose and Glucose.
Our producers do not use any sort of chemicals in the process and no foreign material is being added such as HFCS. Filtration and evaporation of excess moisture are the rest of the process. The evaporation is done in a vacuum evaporator.
No research has pointed that Blue Agave contains Anodin and Dinordin, the steroid derivatives with contraceptive effects that could lead to a miscarriage. This is clearly a cruel scare tactic. The truth is that there are many types of saponins and they are in a lot of foods we eat. Most beans and legumes, soya beans, onions, paprika, alfalfa - these all contain various saponins. Saponins are phytosterol compounds that occur naturally in some plants. Saponins have antimicrobial and antifungal properties, along with anti-inflammatory and immune-stimulating properties.
From the prehispanic times, the only sweet treat available to Indians in Mexico was the cooked leaves of the agave plant. They are still in markets all over Mexico. If there would be any kind of dangerous substance, this would be the absolute extreme case of exposure to it; not a single case of any problem has ever been reported, this goes back over 700 years.
Agave Nectar in its present form has been sold for over 12 years all over the world, including western Europe, Japan and the U.S.. The product has a proven record of safety and is deemed safe by the FDA and all regulatory bodies all over the world and there has never been a report of agave nectar linked to a miscarriage.
Madhava's Agave Nectar does not contain corn syrup, corn products, or any adulteration of any sort. Guaranteed. Our Agave Nectar is 100% pure from the agave plant with no additives whatsoever.
We package our agave nectar at our facility in the foothills of the Colorado Rockies. Madhava's Quality Control representatives routinely visit and inspect all our suppliers' facilities in Mexico. The suppliers are Organically Certified and 3rd party audited or currently in the process. In addition our facility in Colorado is USDA Organic Certified and we are routinely audited.
(https://vitanetonline.com:443/forums/Index.cfm?CFApp=1&Message_ID=2142)
---
Myth: Agave Nectar can produce miscarriages.



Date: April 08, 2010 04:07 PM
Author:
Darrell Miller (dm@vitanetonline.com)
Subject: Myth: Agave Nectar can produce miscarriages.

Truth:
There are two methods of making the Agave Nectar from the juice of the plant. One uses a non-GMO enzyme and the second is via thermal hydrolysis. Both process achieve the same goal which is to separate the naturally occurring Fructans which are complex sugar molecules into their simple sugar components fructose and glucose.
Unlike the process of High Fructose Corn Syrup (HFCS), which creates fructose out of the glucose from the starch found in milled Corn, Agave Nectar simply separates Fructans or inulin, a complex naturally occurring sugar into Fructose and Glucose.
Our producers do not use any sort of chemicals in the process and no foreign material is being added such as HFCS. Filtration and evaporation of excess moisture are the rest of the process. The evaporation is done in a vacuum evaporator.
(https://vitanetonline.com:443/forums/Index.cfm?CFApp=1&Message_ID=2141)
---
Myth: Agave Nectar is produced the same way as High Fructose Corn Syrup (HFCS).



Date: April 08, 2010 04:06 PM
Author:
Darrell Miller (dm@vitanetonline.com)
Subject: Myth: Agave Nectar is produced the same way as High Fructose Corn Syrup (HFCS).

Truth:
There are two methods of making the Agave Nectar from the juice of the plant. One uses a non-GMO enzyme and the second is via thermal hydrolysis. Both process achieve the same goal which is to separate the naturally occurring Fructans which are complex sugar molecules into their simple sugar components fructose and glucose.
Unlike the process of High Fructose Corn Syrup (HFCS), which creates fructose out of the glucose from the starch found in milled Corn, Agave Nectar simply separates Fructans or inulin, a complex naturally occurring sugar into Fructose and Glucose.
Our producers do not use any sort of chemicals in the process and no foreign material is being added such as HFCS. Filtration and evaporation of excess moisture are the rest of the process. The evaporation is done in a vacuum evaporator.
(https://vitanetonline.com:443/forums/Index.cfm?CFApp=1&Message_ID=2140)
---
Myth: Hydrolysis is bad for you.



Date: April 08, 2010 04:05 PM
Author:
Darrell Miller (dm@vitanetonline.com)
Subject: Myth: Hydrolysis is bad for you.

Truth:
Agave contains Fructans or inulin, not starch. Fructans are a naturally occurring polysaccharide or complex sugar consisting of Fructose and Glucose. Certain plants produce Fructans which is a form of energy storage. Most plants that synthesize/store Fructans do not store other material such as starch.
Enzymatic hydrolysis (one of two processes of deriving agave nectar) uses a Non-GMO enzyme to separate the complex sugars found in Fructans. No refinement beyond the evaporation of water is involved.
Hydrolysis in its simplest form is the separation of molecules. Everyday our body naturally performs simple hydrolysis in the conversion of energy for our daily tasks. In the process of Agave Nectar we are taking a complex molecule such as Fructan and separating it into natural molecules your body can absorb called Fructose and Glucose. This is the same exact process of how bees make honey. The nectar is hydrolyzed by an enzyme in the bee's stomach and then they fan their wings to evaporate the natural water before capping the comb.
(https://vitanetonline.com:443/forums/Index.cfm?CFApp=1&Message_ID=2139)
---
Myth: Agave is mainly a starch, such as corn or rice.



Date: April 08, 2010 04:04 PM
Author:
Darrell Miller (dm@vitanetonline.com)
Subject: Myth: Agave is mainly a starch, such as corn or rice.

Truth:
Agave contains Fructans or inulin, not starch. Fructans are a naturally occurring polysaccharide or complex sugar consisting of Fructose and Glucose. Certain plants produce Fructans which is a form of energy storage. Most plants that synthesize/store Fructans do not store other material such as starch.
(https://vitanetonline.com:443/forums/Index.cfm?CFApp=1&Message_ID=2137)
---
Avage Nectar Facts



Date: April 08, 2010 04:02 PM
Author:
Darrell Miller (dm@vitanetonline.com)
Subject: Avage Nectar Facts

First of all let me preface by saying thank you very much for contacting Madhava Honey with your concern. Madhava has been in business for over 36 years and one of our four fundamental core values is and always will be to provide the Highest Quality product that exceeds the industry standard. Our other three core values are providing a product with the highest respect to the environment and health of the consumer, supporting community development via living wages and sustainable development of local economies, and finally providing a fair guaranteed price for our suppliers. Thirty six years ago Madhava was founded on "sustainable" practices and we take negative misleading attacks on our products very seriously. Madhava will try to respond to all the issues in question along with providing a little bit of background information on the source of the attacks. Finally at Madhava we believe in full transparency and please do not hesitate to contact us directly if you feel any questions or concerns have not been addressed. Thank you very much.
A. What constitutes Madhava's Agave Nectar?
There are 3 main components of our Agave Nectar. It is naturally composed primarily of the simple sugars fructose, glucose (dextrose), and water. Madhava's Agave is Certified Organic and is Genetically Modified Organism (GMO) Free.
B. How is Madhava's Agave Nectar produced?
The Agave plant is truly a remarkable plant! It grows in the harshest environments with little water and no upkeep is needed. It is naturally found in Western Mexico making it a non-evasive plant to the area regarding its growth and harvest. It requires no pesticides or fertilizers and is actually a cornerstone to its ecosystem. The Agave plant is truly a sustainably grown/harvested crop.
The Agave plant is grown for 6-8 years, then before turning to seed, it is then harvested by hand. Jimadores or Agave harvesters go to the selected fields and remove the "Pina" or heart of the Agave plant, by cutting off the long spiny "leaves" and unearthing it from the soil. It is all done by hand thus reducing the carbon footprint during harvesting. The Pinas are then loaded to a truck which takes them back to the harvesting facility.
There are two methods of making the Agave Nectar from the juice of the plant. One uses a natural non-GMO enzyme and the second uses thermal hydrolysis. Both processes achieve the same goal; which is to separate the naturally occurring Fructans, which are complex sugar molecules into their simple sugar components fructose and glucose.
The actual process of hydrolysis of agave, either thermal or enzymatic, is unlike the process of High Fructose Corn Syrup (HFCS), which creates fructose out of the glucose made from the milled starch of corn. Agave Nectar simply separates Fructans or inulin, a complex naturally occurring sugar, into Fructose and Glucose.
C. Moderation vs. Overconsumption
It is certainly true that overconsumption of any one or a combination of sugars can have detrimental effects, but this is not in a vacuum, it involves lifestyles, other food choices and other conditions. Overconsumption of any food or beverage will have ramifications. Sweeteners are ingredients which are added to foods in relatively small quantity to make them more palatable. In others, sugars can make up a large portion of the caloric value. These foods are easy to identify and avoid as necessary. People do not consume sweeteners as a solitary food in mass quantity. They are just part of the choices people make and consumption can be controlled, each of us chooses what we eat and how much. There are no health issues with moderate consumption of sweeteners; every negative circulating is relative to the overall consumption of one's diet.
(https://vitanetonline.com:443/forums/Index.cfm?CFApp=1&Message_ID=2136)
---
FOS



Date: August 22, 2008 05:50 PM
Author:
Darrell Miller (dm@vitanetonline.com)
Subject: FOS

Fructooligosaccharides, which shall henceforth be referred to as FOS for obvious reasons, are sugars with chemical linkages known as osidic covalent bonds that resist enzymic hydrolysisis, and so are broken down by neither the salivary nor the digestive enzymes. In other words, they are indigestible.
However, before discussing the biochemistry further, let's have a look at what they can be used for. Your body depends upon certain bacteria for its health. These are essential to help break down and digest certain foods, and also to provide a resistance to disease and infection. FOS is what is known as a prebiotic, which used to feed these friendly bacteria. Just like any other living organism, bacteria require nourishment and while they get plenty of food from our own diet, especially from the fiber content, they find FOS particularly appetizing.
Because fructooligosaccharides cannot be digested, it passes unchanged into the colon, where these bacteria live. As they break down the FOS and live on it, they multiply, and create an environment in your lower intestine that is hostile to many harmful bacteria such as Clostridia and E. coli. However, it is not only these harmful bacteria that cause problems with your digestion since there many other agents that can interfere with the smooth functioning of your gastrointestinal tract.
People all over the world are continually suffering from both minor and very serious digestive problems, ranging from heartburn and upset stomachs to severe diarrhea, Crohn's disease, irritable bowel syndrome and even bowel cancers. There is a multitude of reasons for that such as the effects of aging, poor diet and bacteria from contaminated food. Organic foodstuffs do not last long in many warm countries, and while spices can be used to hide the taste, they are not always successful in killing off the bacteria.
Your health depends on a healthy digestive system, and when that is wrong then you will feel ill. If your digestive system is running below par, then you will not feel good, and could suffer from a wide range of symptoms, including tiredness, nausea, constipation, diarrhea, fevers and depression. The health of your intestinal tract in particular is often neglected, and most people need to do something to give it a boost and improve its, and their, overall health.
That is what FOS can do. And it can do more than just feed friendly bacteria: it can help you maintain regular bowel movements, maintain healthy blood sugar levels, maintain a healthy immune system, break down hormones and rebuild them again (it is useful for the relief of the symptoms of PMS) and to keep down the cholesterol and fatty acid levels in your blood. It is used to feed beneficial bacteria, not to replace them, and if you are on a probiotic supplement, you can take FOS along with it.
Fructooligosaccharides are also used as artificial sweeteners, and alternative names for them oligofructan and oligofructose. There are two classes of FOS, the first of which is produced commercially by the chemical or enzymic degradation of inulin, a polymer of D-fructose linkages terminated with D-glucose. This is produced commercially predominantly in Belgium and Holland, and it also occurs naturally in chicory and Jerusalem artichoke, and in lesser amounts in bananas, garlic, tomatoes and onions. The second class of FOS is produced mainly in Japan. This is produced by a process known as the transfructosylation of a B-fructosidase from saccharose or aspergillus niger, a black mould found on onions and grapes. This is basically the same as the first class, although the chemical bonds are in different places.
While they resist breakdown by enzymes, they are fermented in the colon by anaerobic bacteria, bacteria that work in the absence of oxygen. Because they are fairly soluble, they can be added to dairy products such as yoghurt and used to feed the bacteria contained in the yoghurt. In fact many supplements containing acidophilus bacteria are fortified with FOS: you drink the bacteria along with its food.
Although FOS is only now assuming increasingly popularity in the West, it has been used as a dietary supplement in Japan for many years. Some of the specific health benefits that FOS coveys by promoting the health of essential bacteria, are:
Calcium and Magnesium Absorption
There have been several studies that have concluded that FOS and inulin improve the absorption of calcium in the intestine of both animals and humans. The fermentation of the FOS by bacteria reduces the pH of the gut, which increases the solubility of these minerals and hence extracts more of them from food. The increased solubility also helps them to be more easily absorbed through the intestinal wall into the bloodstream. FOS can therefore help to maintain bone density and prevent osteoporosis.
Strengthened Immune System
By taking a supplement of FOS, you can increase the density of friendly bacteria in your gut fivefold in a matter of weeks. This crowds out harmful bacteria, and so the level of toxins in your body is reduced. Your immune system is allowed to work properly to fight of infection and disease without having to work hard on keeping down the harmful bacteria in your gut.
Promotes Regularity
Apart from being a food for bacteria, since it is not digestible FOS is also a soluble fiber that draws water into your colon, and so promotes easy transport of feces by the peristaltic pumping action of the intestinal muscles. It also absorbs excess water in the chyme and feces and so helps to prevent diarrhea. Furthermore, improving the health of the friendly bacteria also improves your digestive health that also promotes regularity.
Increased Energy
The fermentation of FOS by bacteria produces gases and acids. These acids help the body to produce energy, and although not a massive energy boost, when allied to the improved digestion it is significant.
All of these benefits and more suggest that FOS is highly recommended in the event of sporadic and chronic gastrointestinal problems. It is a natural substance that does not have a direct influence on your body's biochemistry, but promotes the health and reproduction of those bacteria that do have a significant influence on intestinal health. Add that to the added benefits discussed above, and FOS is one of these supplements that could almost be called essential.

--
buy FOS at Vitanet ®, LLC


(https://vitanetonline.com:443/forums/Index.cfm?CFApp=1&Message_ID=1872)
---
Dandelion Root Tea



Date: July 05, 2008 09:53 AM
Author:
Darrell Miller (dm@vitanetonline.com)
Subject: Dandelion Root Tea

Just about everybody knows what a dandelion is. In the western world it is a weed, but in many other societies it is an important herb that is used to treat many common diseases and conditions of the human body.
It is also a food, being used in salads and the roots are also used by some as a coffee substitute the same as chicory. It is also used to make a herbal tea, and most people have likely heard of dandelion tea. However, its medicinal properties are not so well known, even though it has been use for hundreds, if not thousands, of years for the treatment of many conditions including those associated with the gall bladder, liver and kidneys.
However, that is not all, and there are several more traditional uses of dandelion in the folk medicine of many different countries including conditions as diverse as water retention and eczema. So, taking all of this into consideration, what exactly are the main benefits of dandelion to the body and what is it that provides these benefits?
Dandelion contains its fair share of minerals and vitamins, and is rich in vitamin C of course, with its strong antioxidant properties. It also contains the antioxidant vitamin A together with several B vitamins and the sunshine vitamin, vitamin D, which is so important for the absorption of calcium by the kidneys and into the bone structure. The minerals it contains is like an encyclopedia entry of minerals important to the human body. It's not so much what minerals dandelion contains, as what it doesn't contain.
The list includes phosphorus, iron, magnesium, calcium, potassium, silicon, manganese and boron, and the organic nutrients include lecithin, carotenoids, terpenoids, tannins, sterols, choline, inulin, aspargine and so on. It would take a whole book to describe the health benefits of each of these, but an attempt will be made later to discuss the more important of them.
Suffice it to say that the list contains antioxidants, anti-inflammatories, and substances that help to reduce blood cholesterol levels and also maintain the health of your blood and major organs. However, the effect of dandelion on the liver and the digestive system are due largely to substances known collectively as taraxacin. That is what gives dandelion its bitter taste.
What was once known as taraxin, is now known to consist of sesquiterpene lactones known as eudesmanolide and germacranolide, which although claimed to be unique to the dandelion, are very similar to other sesquiterpenes found in chicory. In fact, dicaffeolquinic acid and chicoric acid (dicaffeoyltartaric acid) have been found to comprise a significant proportion of the extract from dandelion roots, together with a number of phenolic acids and flavanoids. Each of these, of course, is important and effective antioxidants, responsible for many positive health effects in the body.
Among the more important of these is the stimulation of the circulation of the blood throughout the body. The sesquiterpenes are also believed to support the activity of the pancreas, and the presence of so many strong antioxidant species within the leaves and roots of the dandelion explains the traditional use of dandelion for the treatment of inflammatory diseases.
Antioxidants support the immune system that causes inflammation when it is under stress. Studies of rats have indicated that dandelion is effective in reducing acute pancreatis, which is itself an inflammatory condition. The large querticin glycoside and flavanoid content of dandelion root extract posses anti-inflammatory properties, and suddenly dandelion is beginning to take on the appearance of a 'wonder plant'.
However, let's get away from the technical stuff for a while, and check out exactly what you can use dandelion for. Pregnant and post-menopausal women can gain the benefit of all these nutrients detailed above by taking dandelion extract, and it also has a diuretic effect. Although mild, this can help to remove excess water from the body, and helps to reduce blood pressure and the effects of heart problems. LDL cholesterol levels can be reduced by virtue of its anti-oxidant properties, and can help to resolve minor digestive complaints.
Traditionally it is claimed to have been used as a laxative and a cure for rheumatism. The latter can be explained by its antioxidant effects, and the way the sesquiterpenes reduce the inflammation associated with rheumatism. It is this inflammation of the tissues that causes so much of the swelling and pain of rheumatism and arthritis. Anti-inflammatories help to reduce this effect.
Dandelion is also believed to stimulate the flow of bile from the gall bladder to the duodenum, and help promote the digestion of fats and oils, thus alleviating many of the digestive problems associated with a fatty diet. This also appears to have the effect of stimulating the appetite, and dandelion juice is frequently drunk before a meal for these reasons. It is believed to help bladder and kidney stones, and also helps to alleviate infections of the urinary tract.
Although dandelion is normally safe to take, those with problems associated with the bile ducts should not take it, and if you are already on diuretic drugs, or any medicines designed to lower your blood pressure, you should stay clear of dandelion extract. The same is true if you are taking lithium for manic depression since some of the components of dandelion juice can exaggerate the side effects. It is also recommended that diabetics do not use dandelion extract, and neither should anyone on blood thinning drugs such as Coumadin, or any other form of warfarin.
Although dandelion can be a very effective natural remedy for many conditions, you should always refer to your physician before taking it, since it could interfere with any medications you are currently taking. Your doctor might also be aware of certain medical conditions you have that, while you are not being treated for, could deteriorate in the presence of one of the constituents of dandelion extract.
Although all of this could suggest that dandelion is dangerous to take, in fact what it indicates is that it is very effective against many conditions, and that taking it could lead to the effects of an overdose of the treatment you are already on. Had it not so many contra-indications, dandelion wouldn't be as effective at doing what it does.

--
Buy Dandelion AT Vitanet ®, LLC


(https://vitanetonline.com:443/forums/Index.cfm?CFApp=1&Message_ID=1832)
---
Fruit and Vegetable Lightning drink mixes from Natures Plus



Date: February 06, 2007 02:41 PM
Author:
Darrell Miller (dm@vitanetonline.com)
Subject: Fruit and Vegetable Lightning drink mixes from Natures Plus

Enjoy the Rainbow – the Color Wheel of Fruits and Vegetables
We've all heard the statistics, and have probably seen the signs in the produce section of our favorite grocery store: eating 5 servings of fruits and veggies a day is important,
Chances are also pretty good that we've also seen the newest food pyramid, encouraging Americans to "eat a rainbow of frits and vegetables." That is, choose from the rich variety of colors for the best all-around health benefits.
In this Ask the Doctor, we're going to look at the unique health components of different colored fruits and vegetables, and why they're so important. Plus, we'll learn about supplemental options, like fruit and vegetable drink mixes, for those days when our diets just aren't that great.
Q. What's the big deal about fruits and vegetables?
A. Well, for the main reason that they are whole foods – created by nature (or at least generations of farming) and are rich in a variety of nutrients. Processed foods can't match the health benefits of strawberries or broccoli – items that have fiber, vitamins, and enzymes built right in.
Q. What does "eating a rainbow" of fruits and vegetables really mean?
A. This is simply an easy way of remembering to get as much color variety in your diet as possible to maximize your intake of a broad range of nutrients. The colors of fruits and vegetables are often a tangible clue to the unique vitamins and other healthy substances they contain. Getting a variety of colors, therefore, means getting a variety of the essential nutrients your body needs to stay healthy and strong.
Enjoying the Rainbow: Fruit and Vegetable Benefits:
| | | | |
| --- | --- | --- | --- |
| Color | Source | Nutrients | Benefits |
| Red | Tomatoes, Berries, Peppers, Radishes | Lycopene, Anthocyanins, Ellagic Acid, Bioflavonoids including Quercetin, and Hesperidin | Reduces risk of prostate cancer; lowers blood pressure; scavenges harmful free-radicals; reduces tumor growth; reduces LDL cholesterol levels and supports joint tissue in cases of rheumatoid arthritis |
| Orange/ Yellow | Carrots, Yams, Squash, Papaya | Beta-carotene, Zeaxanthin, Flavonoids, Lycopene, Vitamin C, Potassium | Reduces age-related macular degeneration; lowers LDL (bad) cholesterol; fights harmful free radicals; reduces risk of prostate cancer, lowers blood pressure; promotes collagen formation and healthy joints; encourages alkaline balance and works with magnesium and calcium to build healthy bones |
| White | Mushrooms, White Tea, Flaxseed/ Pumpkin | Beta-glucan, EGCG (epigallocatechin gallate), SDG (secoisolariciresinol digulcoside), lignans | Provides powerful immune boosting activity; activates natural-killer cells, B-cells and T-cells; may reduce risk of colon, breast and prostate cancers; boosts immune-supporting T-cell activity; balances hormone levels and may reduce risk of hormone-related cancers |
| Green | Wheat Grass, Barley Grass, Oat Grass, Kale, Spinach, Cabbage, Alfalfa Sprouts, Mustard Greens, Collard Greens | Chlorophyll, Fiber, Lutein, Zeaxanthin, Calcium, Folate, Glucoraphanin, Vitamin C, Calcium, Beta-Carotene | Reduces cancer risks; lowers blood pressure; normalizes digestion time; supports retinal health and reduces risk of cataracts; builds and maintains bone matrix; fights harmful free-radicals; boosts immune system activity; supports vision and lowers LDL cholesterol levels |
| Purple/ Blue | Blueberries, Pomegranates, Grapes, Elderberries, Eggplant, Prunes | Anthocyanins, Lutein, Zeaxanthin, Resveratrol, Vitamin C, Fiber, Flavonoids, ellagic acid, quercetin | May protect brain cells against Alzheimer's and other oxidative-related diseases; supports retinal health; lowers LDL cholesterol and prevents LDL oxidation; boosts immune system activity and supports healthy collagen and joint tissue; supports healthy digestion; improves calcium and other mineral absorption; fights inflammation; reduces tumor growth; acts as an anticarcinogen in the digestive tract, limits the activity of cancer cells –depriving them of fuel; helps the body fight allergens |
Q. Can you tell me a little more about the healthy components of fruits and vegetables?
Let's take a look at some of the most well-studied and important nutrients:
Quercetin is found in apples, onions and citrus fruits (also is hawthorn and other berries and apple-related fruits usually used in traditional herbal remedies and modern supplements). It prevents LSL cholesterol oxidation and helps the body cope with allergens and other lung and breathing problems.
Clinical studies show that quercetin's main points of absorption in the body appear to be in the small intestine – about 50%. The rest – at least 47% is metabolized by the colonic micro flora – the beneficial bacteria such as Lactobacillus acidophilus and Bifidobacterium longum. You may consider adding these beneficial bacteria (found in yogurt) either through the diet or a supplemental form.
Ellagic Acid is a component of ellagitannins – dietary polyphenols with antioxidant (and possibly anticancer) properties. Polyphenols are the basic building blocks of many plant-based antioxidants. More complex phenolic compounds, such as flavonoids are created from these molecules.
Ellagic acid is found in many fruits and foods, namely raspberries, strawberries, pomegranates, and walnuts. Clinical studies suggest that ellagitannins and ellagic acid act as antioxidants and anticarcinogens in the gastrointestinal tract.
Ellagitannins are durable antioxidants, and happily, they do not appear to be diminished by processing, like freezing. This means the benefits are still strong, even in frozen packs of raspberries or strawberries, or some of the better multi-ingredient supplement drink mixes.
In scientific studies, ellagic acid also showed an anti-proliferative effect on cancer cells, decreasing their ATP (adenosine triphosphate) production. ATP is the molecule that provides the primary energy source for the cells in our bodies. In a sense, ellagic acid seems to deprive cancer cells of their fuel.
Beta-Carotene: Probably the best-known of the carotenoids, beta-carotene is converted by the body into vitamin A. Many vegetables, especially orange and yellow varieties, are rich in this nutrient. Think summer squash, yams and of course, carrots.
Beta-carotene has long been associated with better eyesight, but it has other benefits, too. In a scientific study, beta-carotene decreased cholesterol levels in the liver by 44% and reduces liver triglycerides by 40%.
Lycopene is a carotenoid mostly found in tomatoes, but also in smaller amounts in watermelon and other fruits. Clinical studies have shown that lycopene consumption may decrease the risk of prostate cancer. In fact, high intakes of lycopene are associated with a 30% to 40% reduced risk. And, as good as beta-carotene is, its cousin, lycopene, seems to be an even stronger nutrient, protecting not just against prostate cancer, but heart disease as well.
Lutein is found in many fruits and vegetables, including blueberries and members of the squash family. Lutein is important for healthy eyes, and in fact it is found in high concentrations naturally in the macular region of the retina – where we see fine detail. It is one of the only carotenoids, along with its close sibling zeaxanthin, that is found in the macula and lens of the eye.
Lutein also supports your heart, too. In a scientific study, lutein reduced atherosclerotic lesion size by 43%. In other words, high intakes of lutein may actually help prevent coronary artery disease!
Interestingly, as is the case with lycopene, cooking or processing foods with lutein may actually make it more easily absorbed.
In clinical studies, men with high intakes of lutein (and its close cousin, zeaxanthin, found in broccoli and spinach) had a 19% lower risk of cataract, and women had a 22% decreased risk, compared to those whose lutein intakes were much lower.
Vitamin C: One of the best-known nutrients out there, vitamin C keeps our immune system strong; speeds wound healing, and promote strong muscles and joints. A free-radical fighter, vitamin C prevents oxidative damage to tissues, builds strength in collagen and connective tissue, and even reduces joint pain.
Sources of vitamin C are scattered throughout the spectrum of fruits and vegetables. Oranges and other citrus are the most commonly associated with vitamin C, but it also is present in tomatoes, and to a lesser extent in berries and cherries.
Potassium: Most Americans are deficient in potassium. For the most part, it's hard to get too much of this valuable mineral. Potassium does great things for our hearts. Higher intakes of dietary potassium from fruits and vegetables have been found in clinical research to lower blood pressure in only 4 weeks.
Many researchers believe that the typical American diet has led to a state of chronic, low-grade acidosis – too much acid in the body. Potassium helps change pH balance to a more alkaline environment in the body and increases bone density.
This was proven in the long-running Framingham Heart Study which showed that dietary potassium, (along with magnesium and fruit and vegetable intake) provided greater bone density in older individuals.
Fiber is another food component many just don't get enough of – especially if they're eating a "typical American diet." Fruits, vegetables and whole grains are excellent sources of fiber. However, fiber from a good fruits and vegetable drink mix should be derived from inulin and chicory root. This soluble fiber source not only adds to the overall amount of fiber you need (25 to 38 grams a day), but also provides a nice "nesting ground" for the beneficial bacteria that populate the intestines. And, even though some fiber has a bad rap for inhibiting mineral absorption, inulin and chicory root are "bone building" fibers – they actually help the body absorb calcium.
Flavonoids are an overarching term that encompasses flavonols, anthocyanidins, and flavones, isoflavones, proanthocyanidins, Quercetin and more. They are almost everywhere: in fruits, vegetables, grains, herbs, nuts and seeds – even in the coffee, wine and tea we drink. Flavonoids are responsible for the colors in the skins of fruits and the leaves of trees and other plants.
Flavonoids have many health benefits. They can help stop the growth of tumor cells and are potent antioxidants. Additionally, flavonoids have also been studied for their ability to reduce inflammation.
Anthocyanins: High on the list of important "visible" nutrients are anthocyanins. They color fruits and vegetables blue and red.
Anthocyanins are members of this extended family of nutmeats, the flavonoids. Typically found in high amounts in berries, anthocyanins are readily absorbed in the stomach and small intestine.
As antioxidants, anthocyanins dive deep into cell membranes, protecting them from damage. IT may be one reason why the anthocyanins from blueberries are considered such an important component in battling neuronal decline, like Alzheimer's. Blackberries, raspberries, and strawberries are also excellent sources of this flavonoids group.
SDG lignans, (short for secoisolariciresinol diglucoside) are polyphenolic components of flaxseed, pumpkin and other herbal sources. Much of the recent research surrounding lignans has focused on flaxseed. In scientific and clinical studies, lignans from flaxseed support hormonal balance and may have cancer-preventing abilities. In fact, in one study, flaxseed lignans reduced metastatic lung tumor by 82% compared to controls.
The lignans in pumpkin seed, also considered a major source, target 5-alpha reductase activity.
This enzyme catalyzes the conversion of testosterone into the more potent dihydrotestosterone (DHT). DHT, like testosterone, is a steroid hormone or androgen. Androgens are responsible for the development and maintenance of masculine sex characteristics in both men and women. Excess levels of DHT can cause serious problems with prostate or bladder health. That's why modulation of the 5-alpha reductase enzyme is so important – it helps maintain healthy testosterone and DHT levels. By balancing the levels of these key hormones, pumpkin seed lignans provide protection for prostate and bladder cells.
In addition, pumpkin seed has been shown to modulate the enzyme aromatase. Aromatase is present in the estrogen-producing cells of the adrenal glands, ovaries, testicles, adipose tissue, and brain. Aromatase converts testosterone, an androgen, into estradiol, and estrogen.
Inhibition of the aromatase conversion can help maintain a balance of healthy testosterone levels in women, which has been shown to strengthen pelvic muscles and reduce incidence of incontinence.
In fact, a clinical study, involving a pumpkin extract in conjunction with soy, resulted in significant support for bladder health. After two weeks of supplementation, 23 of the 39 postmenopausal women enrolled in the study showed great improvement in urinary frequency and sleep. By the end of the six week study, 74.4 percent of participants found pumpkin extract safely and significantly improved "nocturnia," that is, the need to urinate frequently at night. For individuals with 2 to 4 episodes of nocturnia prior to the stud, and 81.8% improvement was seen – also showing great improvement in sleep quality. After all, if you don't have to wake up every couple of hours to go to the bathroom you're bound to get better sleep.
Beta glucan: Mushrooms are intense immune-boosting powerhouses due to their beta-glucan content. Three well-studied power-house mushrooms that contribute beta glucan to the diet include maitake, reishi and shiitake.
The most significant constituents of mushrooms are long chain polysaccharides (molecules formed from many sugar units) known as beta-glucan. These huge molecules act as immunoregualtors in the human body, helping to stabilize and balance the immune system.
This includes specific support of white blood cells, or lymphocytes, the primary cells of the immune system. Lymphocytes fall broadly into three categories: T cells, B cells, and natural killer (NK) cells.
In one clinical study, 165 patients with various types of advanced cancer were given maitake mushroom compounds alone or with chemotherapy. Cancer regression or significant symptom improvement was observed in 58% of liver cancer patients, and 62% of lung cancer patients. Plus, when maitake was taken in addition to chemotherapy, the immune cell activities were enhanced 1.2 to 1.4 times, compared with chemotherapy alone.
In another clinical study, researchers determined that Reishi increased the number of cancer killing white blood cells and made them more deadly to cancer cells.
And, in a scientific study of human breast cancer and myeloma cancer and myeloma cancer cell lines, shiitake compounds provided a 51% antiproliferative effect on the cells – inducing "apoptosis' – the programmed cell death that should occur naturally.
While beta-glucan are distributed throughout the mushroom body, the beta-glucan concentrations are significantly higher in the mycelium – the interwoven fibers or filaments that make up the "feeding structure" of the mushroom.
Bioflavonoids are commonly found in bright yellow citrus fruits, including lemons, limes and oranges. They are responsible for the bright pigment found in the skin of the fruit, and are considered a "companion" to vitamin C, seeming to extend the value of the nutrient within the body.
Hesperidin is just one of the valuable bioflavonoids found in citrus. Hesperidin appears to lower cholesterol levels, as well as support joint collagen in examples of rheumatoid arthritis.
Epigallocatechin gallate (EGCG):
Polyphenols, most notably EGCG, or epigallocatechin gallate, are well-studied and powerful components of tea. EGCG has been shown to reduce colon and breast cancer risk. Green tea also boosts the immune system and encourages T-cell formation – part of the front-line defense of our bodies against sickness and disease.
Q. I've been seeing articles about fruits, vegetables and supplements touting "high ORAC value." What does this mean?
ORAC is an acronym for Oxygen Radical Absorption Capacity, and is simply a measurement of antioxidant activity of nutrients. Oxygen radicals, or free radicals, are unstable molecules. They grab electrons from other cells to use for themselves, and in the process can damage them. It is believed that free radical activity plays a role in the development of many diseases such as heart disease and cancer, and also plays a role in aging.
Antioxidants help prevent this damage by "loaning out" extra electrons to stabilize free radicals/ Consider any fruit or vegetable with a high ORAC rating as having a lot of "antioxidant power."
I know I should eat more fruits and vegetables, but it just seems so hard to get five servings a day.
The number one excuse I hear for not buying frits and veggies is that "fruits and vegetables are too expensive." But are they really? Certainly, fresh foods that aren't in season and have to be shipped a distance can be a bit pricey. If anyone added up how much spend on fast food, or prepackaged or processed snacks, it would probably be shocking.
Luckily, there are many ways to get your "Daily 5". For instance, frozen fruits and veggies retain much of their nutrient profile. They can be an excellent alternative when certain foods are out of season. So too, are fruit and vegetable drink mixes – excellent supplemental sources of some of the nutrients our bodies need most.
More recently, the American Institute of Cancer Research discovered a reason many adults don't eat their vegetables is – I'm not making this up – "a fear of flatulence."
Of course, for people not accustomed to the fiber in fruits and veggies, there is some reason to think it'll increase gas. When cell walls break down, and fiber passes through the system, it can create flatulence. Folks who eat fruits and vegetables every day generally don't have this problem. Their systems are already accustomed to it.
For those just starting out on a better diet, however, start slowly – it helps your body adapt. Cooking vegetables can help, too, because it begins breaking down the cell walls early on.
One thing is certain, however. The "Typical American Diet" and good health are mutually exclusive. The increase in type 2 diabetes, heart disease, high cholesterol, and hypertension all point to the abuse our bodies suffer by eating diets high in fatty meats, processed sugars, and refined grains.
Q. Can I just drink fruit and vegetables drinks in place of 5 servings of fruits and vegetables?
Green drinks and fruit and vegetable drink mixes aren't meant to replace whole foods, but they can be an excellent substitute when you're rushed or traveling or just trying to fill everyday nutritional gaps. Their whole food ingredients absorb very easily and gently in the gut, and many of these drink mixes contain healthy doses of fiber, too.
Green drink mixes and food-based drink mixes combine many colorful fruits and vegetables and sometimes grasses in a healthy, mixable supplement assortment. While there have been many advancements in the field of green drinks, there are only a few that take the primary reason we eat into consideration: taste!
Happily, there are some companies out there with great-tasting drink mixes that also formulate based on the color concept, ensuring you get the broadest assortment of nutrients from a full range of fruit and vegetable colors to promote optimal health.
High-quality fruit and vegetable drink mixes offer the best from nature's color wheel in a convenient and great-tasting supplement. So, the next tie you feel like taking a coffee break – try a fruit and veggie break instead. Your body and spirit will thank you.


--
Buy fruit and Vegetable Power drink mixes at Vitanet


(https://vitanetonline.com:443/forums/Index.cfm?CFApp=1&Message_ID=1451)
---
Cancer and Echinacea



Date: June 24, 2005 03:45 PM
Author:
Darrell Miller (dm@vitanetonline.com)
Subject: Cancer and Echinacea

Cancer and Echinacea
Some experts believe that over the last 40 years, science has lost its battle with cancer. Progress has been slow and cancer mortality rates continue to rise despite the enormous amount of money spent on research. While most of us are aware of potential carcinogens which surround us at every turn, most of us do not take a preventative approach.
In other words, even if we eat nutritiously and try to protect ourselves from toxin exposure, cancers still develop. The role of the immune system in cancer pre vention is significant to say the least. Why some people develop cancerous tumors and others do not may be linked to immune function.
We're all aware of the new emphasis on antioxidants today. Likewise, stimulating and strengthening the immune system may also provide significant protection against certain types of malignancy. It's time to concentrate on why some of us don't get cancer instead of focusing all our attention on why some of us do.
In addition to boosting the immune system, echinacea has been shown to increase pro p e rdin levels in the body which may be responsible for its anti-cancer activity. By increasing the production and secretion of interferon, echinacea may help enable the body to neutralize carcinogens.15
USDA researchers have found that echinacea contains a tumor inhibiting compound. This compound is an oncolytic lipid-soluble hydrocarbon. This particular substance which is found in the essential oil of echinacea, has shown its ability to inhibit lymphocytic leukemia and other types of cancers.
One theory concerning this activity is that it probably does not involve creating a cytotoxic effect directly on cancer cells, but rather stimulates the action of anti-cancer cells such as natrual killer cells already present in the body.
The fact that echinacea inhibits the enzyme, hyaluronidase may also be a factor. The same type of mechanism that breaks down the protective barrier around cells so that disease microbes can enter is thought to occur in the initial stages of tumor formation. Because echinacea prevents the formation of hyaluronidase, it may play a role in preventing the development of certain types of cancer.16
Allergies and Echinacea
German research has demonstrated echinacea's ability to treat certain allergic reactions.17 It may be the cortisone-like activity of echinacea which accounts for its anti-inflammatory action. In the case of allergic reactions, the immuno-suppressive action of echinacea kicks in.
An allergy occurs when the immune system becomes overly stimulated by the presence of an allergen. Each time that the allergen enters the body an allergic response is initiated. Echinacea can temper this cascade of symptoms by stabilizing mast cells, which are responsible for the histamine release which creates havoc with our bodies. This action results in a substantial reduction of allergy symptoms.
The fact that echinacea actually suppresses the immune system is nothing less than remarkable. This herb might be referred to as "the botanical with a brain." In other words, it can either stimulate or inhibit immune response as determined by the status of the body. Synthetic drugs do not have this ability.
Healing Stimulation by Echinacea
Because echinacea has antiseptic pro p e rties, it can be used both internally and externally to heal conditions such as bed sores, boils, burns, ulcers and wounds of any kind. The inulin Echinacin B content of echinacea extracted from the rhizome gives echinacea its wound healing pro p e rties. It also accelerates the production of granulomatous tissue which is necessary for tissue healing in the body. 18
Russian studies have shown that echinacea also helps to stimulate healing in wounds and prevents blood clotting.19
Chronic Fatigue Syndrome and Echinacea
Because echinacea contains the polysaccharides inulin and echinacin it may be helpful in fighting stubborn viral infections such as Chronic Fatigue Syndrome. Anytime the immune system becomes c o m p romised due to exhaustion, allergies, or depression, viral and bacterial invasion can occur. The chemical compounds contained in echinacea promote improved resistance to all septic or infectious conditions.20
Prostate Disorders and Echinacea
Echinacea is believed to be one of the best herbs in the treatment of enlarged prostate glands or other prostate disorders .21 Its anti-inflammatory properties are believed to help decrease swelling and irritation. Tests on mice have shown that using echinacea to control inflammatory responses has resulted in a decrease in edema or swelling.
Weight Loss and Echinacea
When combined with chickweed, echinacea has been used to promote weight loss.22 Scientifically, there is a lack of data to explain this particular effect.
Echinacea and Skin Damage
Any type of skin damage, whether caused by injury or infection can be treated with echinacea. One of the major actions of this herb is its ability to inhibit a specific enzyme that weakens connective tissue cells when they are exposed to certain microorganisms. This enzyme is called hyaluronidase .23 Whenever skin cells have been compromised by infectious organisms, echinacea can help prevent the spread of infection and speed the healing of the skin by preventing the break down of skin tissue at the cellular level. The anti-hyaluronidase action of echinacea, especially when applied as a poultice, can significantly prevent infection and enhance healing in burns, cuts, and abrasions.
In addition, topical applications of echinacea are valuable in treating snake and insect bites. German research suggests that echinacea extracts and salves can benefit a variety of inflammatory skin conditions including: psoriasis, eczema, and herpes.24
Yeast Inf ect ions and Echinacea
Yeast infections are caused by an fungus called Candida albicans. This particular organism has been the subject of intense interest, research and controversy over the last several years. Standard medical therapies for yeast infections usually involve the use of antibiotics and antifungal drugs which can, in themselves, compromise the immune system. In laboratory tests using control groups, subjects who received echinacea we re compared to those who took standard antifungal treatments. In these cases, better results we re obtained with the echinacea.25 It is the polysaccharides contained in echinacea which seem to enhance the resistance of the immune system against the Candida fungus. This finding again stresses that echinacea may have important therapeutic applications for anyone who is in a weakened state and susceptible to opportunistic infections.26 Echinacea in both external and internal forms can be used to treat yeast infections. It has been suggested that anyone who has recurring yeast infections should consider adding echinacea extract to their repertoire of health supplements.
Inflammation, Arthrit is and Echinacea
Some laboratory tests have demonstrated that echinacea has certain anti-inflammatory pro p e rties which can help prevent or decrease the inflammation and swelling typically found in arthritis sufferers. Unlike the inflammatory response of the body to infections, the chronic inflammation of joint diseases such as arthritis is not desireable. In these cases, echinacea can help to inhibit chronic inflammation. Its effect is considered equal to approximately half of that resulting from steroid drugs like cortisone in arthritic patients.27
Apparently, echinacea contains a specific factor which prevents inflammation and swelling when observed in certain laboratory tests. This particular tonic action may be quite helpful for people who suffer from chronic arthritis. Arthritis symptoms result from an immune response which creates inflammation in the joints. As is the case with allergies, when arthritis is present, echinacea inhibits the inflammatory action of the immune system.
It is interesting to note that another component of echinacea actually boosts the inflammatory response when it is appropriate. For this reason, wounds respond well to echinacea.
Steroids are commonly prescribed for inflammatory diseases such as arthritis. Because steroid drugs have so many negative side-effects, echinacea may prove to be an invaluable treatment for improper immune system reactions that cause conditions like arthritis.
HIV and Echinacea
At this writing, the possible role of echinacea on HIV has not been established. While some preliminary studies look promising, much more research is needed to determine whether or not echinacea's stimulation of immune function will benefit AIDS patients.
(https://vitanetonline.com:443/forums/Index.cfm?CFApp=1&Message_ID=416)
---
What Infections Respond to Echinacea?



Date: June 24, 2005 01:31 PM
Author:
Darrell Miller (dm@vitanetonline.com)
Subject: What Infections Respond to Echinacea?

What Infections Respond to Echinacea?
Echinacea extracts are excellent when used for various kinds of acute infections. Colds and throat infections seem particularly vulnerable to the immunostimulant action of echinacea. Infections such as influenza and strep are also affected by the herb. Again, taking echinacea on a regular basis does not guarantee that the body will not develop an infection, howe ve r, the duration and seriousness of the infection should be decreased.
Antibacterial Action of Echinacea: It is interesting to note that echinacea renders a mild effect on bacteria. It must be remembered, however, that the ability of echinacea to stimulate the immune system may explain its long historical use for bacterial infections. The echinacoside and caffeic acid content of echinacea have been found to inhibit the growth of bacteria such as Staphylococcus aureus, Corynebacterium diphtheria and Proteus vulgaris. 13
Viral Infections and Echinacea : Viral infections are notoriously difficult to treat. Even with all the strides that medical technology has made, finding a cure for viral disease has remained elusive. Echinacea stands out as one of the more effective antiviral herbals. The plant has undergone several studies to determine what exactly makes it an effective virus fighter. Se veral studies have confirmed that when certain laboratory samples were pre-treated with echinacea compounds, they became protected against exposure to several viruses including: influenza, herpes and vesicular stomatitis (canker sores).
Scientists believe that the polysaccharides contained in echinacea called inulin are primarily responsible for the immuno-stimulant effect of this herb. The following listed actions make echinacea especially effective in fighting viral infections and cancero u s conditions.
•. Promotes macrophage activity
•. Stimulates T-cell production
•. Stimulates interferon production
•. Increases phagocytosis 14

It is echinacea's ability to stimulate T-cell activity, that subsequently produces interf e ron which may be responsible for its anti-viral effect. While this theory has been disputed, ingesting certain forms of echinacea has resulted in some degree of protection against viral infection. Fresh echinacea juice appears to be the most effective form of the herb.
In any case, research strongly suggests than anyone who consumes echinacea regularly can expect protection against some viral infections to a certain degree.
Respiratory System Infections and Echinacea: Echinacea has become well known for its ability to treat respiratory infections including: influenza, tonsillitis, whooping cough, and colds. In addition, bronchial and ear infections respond well to echinacea therapy. The majority of research that supports this action of echinacea was done in Europe with injectable forms of echinacea which are not legal here.
Using whole, powd e red, capsulized echinacea on a daily basis during the winter months may also provide significant protection against these respiratory diseases. Concentrated liquid extract is also recommended.
(https://vitanetonline.com:443/forums/Index.cfm?CFApp=1&Message_ID=415)
---
Function



Date: June 24, 2005 01:19 PM
Author:
Darrell Miller (dm@vitanetonline.com)
Subject: Function

FUNCTIONS
Echinacea increases the body's ability to resist and fight infection, clears the blood of impurities and has been used for fevers, venereal diseases, hemorrhoids and as an aphrodisiac. Unquestionably, its most important function as a botanical is as an immune system booster and blood purifier. For this reason, it has recently been considered for AIDS therapy.
Echinacea is one of the most useful herbs available to practitioners because it functions to simultaneously stimulate the immune system, while it expedites the removal of toxins from the body.
Echinacea is recommended for common infections and can be tried in lieu of or in combination with conventional antibiotics.4 It is better to take the herb for two weeks at a time alternating with two weeks off to ensure its efficacy.
It is an effective therapeutic agent for healing wounds, treating abscesses, carbuncles, eczema, burns, psoriasis, herpes, canker sores, typhoid fever, viral and bacterial infections and tumors.
Blood Purifier
Echinacea is considered one of the best blood purifiers found in nature. It has been scientifically researched for its chemical ability to neutralize harmful venom from poisonous snakes, scorpions, insects and other toxic substances. Laboratory tests have found that certain complex chemicals found in echinacea have the ability to rearrange and recognize enzyme patterns in the body.5 It also improve s lymphatic filtration and drainage and assists in clearing the blood f rom damaging toxins. It has traditionally been referred to as the King of the Blood Purifiers. Any condition which is believed to be caused by an accumulation of toxins in the body can benefit from echinacea.
Immune System Booster
In 1885, Rudolf Weiss recorded, "It (Echinacea) has proved a useful drug in improving the body's own resistance in infectious conditions of all kind."6 Clearly, echinacea has potent immune system actions and impacts the thymus gland, the activation of Tcells, and the promotion of interf e ron production and secretion . Because of these attributes, it is an important herb in combating infections, especially viral ones like AIDS and Chronic Fatigue Syndrome.
The major component of echinacea called inulin is responsible for activating pathways in the body, which help neutralize viruses and bacteria, and boost the migration of white blood cells to infection sites. The natural polysaccharides, fatty acids and glycosides in this botanical all strengthen and nourish the immune system. Echinacea is considered an immuno-tonic, which supplies the immune system with specific nutrients.
Echinacea has the capability to stimulate the immune response which results in an increased ability to resist infections. It is the most widely used herb for the enhancement of the immune system and is valuable for treating virtually all infectious diseases. Studies have shown that echinacea has impressive immune system boosting properties, many of which are produced in the thymus gland.7 One way in which echinacea helps the body combat infection is by enhancing the immune function of white blood cells. In order for white blood cells to effectively fight bacterial or viral invasion, nutrients such as vitamin A, vitamin C and zinc are necessary.
Adding echinacea potentiates any nutrient mix, which helps facilitate the production of white blood cells. White blood cells surround and destroy bacterial and viral invaders. Technically, they digest disease organisms; a process called phagocytosis. Echinacea makes phagocytosis more efficient. The white blood cells which participate in phagocytosis are called macrophages. In several laboratory studies, echinacea has repeatedly stimulated the bactericide activity of macrophages. In other words, it potentiates their ability to destroy invading organisms.
(https://vitanetonline.com:443/forums/Index.cfm?CFApp=1&Message_ID=413)
---
Echinacea



Date: June 24, 2005 01:07 PM
Author:
Darrell Miller (dm@vitanetonline.com)
Subject: Echinacea

ECHINACEA (Echinacea angustifolia)
Common Names: Black Sampson, Purple Coneflower, Rud beckia , Missouri Snakeroot, Red Sunflower
Plant Parts: roots, rhizome
Active Compounds: echinacoside, polysaccharides (echinacin), antibiotic polyacetylenes, betaine, caffeic acid glycosides, inulin, isobutyl amides, ess ential oil (humulene, caryophylene), isobutyl-alkylamines, resin, flavonoids (in leaves and stems), sesquiterpene esters (echinadiole, epoxy - echinadiole, echinax-anthole, and dihydor-xynardole). Pharmacology: Echinacea contains a variety of chemical compounds which have significant pharmacological functions. It has been the subject of hundreds of clinical and scientific studies which have primarily used an extract of the plant portion of the botanical. The rich content of polysaccharides and phytosterols in echinacea are what make it a strong immune system stimulant. The sesquiterpene esters also have immunostimulatory effects. Glycoside echinacoside is found in the roots of the plant. Echinacin has also been found to possess anti-fungal and antibiotic properties. This component of echinacea also has cortisone-like actions which can help promote the healing of wounds and helps to control the inflammatory reactions of allergies.
Vitamin and Mineral Content: vitamins A, E, C, iron, iodine, copper, sulphur and potassium
Regulatory Status
US: None
UK: General Sales List
CANADA: Over-the-Counter drug status
FRANCE: None
GERMANY: Commission E approved as drug

Recommended Usage: Echinacea works best if it is taken right at the onset of an infection in substantial doses and then tapere d off. It can be used in higher quantities as a preventative during winter months when colds and flu are prevalent. If using it to maintain the immune system, periodic use is believed to be more effective than continual usage. Typically, one should use echinacea for seven to eight weeks on followed by one week off. Guaranteed potency echinacea is currently available in capsule form only. Safety: High doses can occasionally cause nausea and dizziness. Echinacea has not exhibited any observed toxicity even in high dosages. Anyone who is suffering from any type of kidney disorder should restrict taking echinacea to one week maximum. Very heavy use of echinacea may temporarily cause male infertility.


--
Vitanet &reg


(https://vitanetonline.com:443/forums/Index.cfm?CFApp=1&Message_ID=411)
---
Prostate Health Naturally



Date: June 16, 2005 11:11 AM
Author:
Darrell Miller (dm@vitanetonline.com)
Subject: Prostate Health Naturally

Nature's Life Prostate Health Options


Prostate Health... Naturally

Prostate issues too often put a damper on the activities of men of all ages and they are far more common than previously thought. According to some studies, virtually all men will eventually experience prostate issues.

Men with enlarged prostates experience discomforts that may include difficulty urinating, increased frequency and urgency of urination, bouts with sleep-disturbing nighttime urination and lower back discomfort. Dealing with the discomforts from enlarged prostates may be costly, too. Every year about 400,000 men have prostate surgery, adding over $3 billion annually to the national health care bill.

Nature's Life offers several products to support prostate health, including Saw Palmetto as a whole berry concentrate, and three doctor-formulated combinations including Saw Palmetto for supporting prostate health. All of these products are designed to provide nutritive support for:

healthy prostate gland function
normal urine flow

Nature's Life® Prostate formulas are made from all natural ingredients… only the finest available. Regardless of the formula you prefer, you can always be sure of the same superior quality and consistent results.

Prostate function
A small doughnut-shaped gland, the prostate surrounds the urethra where it leaves the bladder. The prostate produces an alkaline substance which makes up the largest part of the seminal reproductive fluid (semen).

Most men's prostates start to enlarge at about age 50. As the prostate gland enlarges, it pinches the urethra, causing reduced urine flow and increased discomfort. Research into prostate enlargement is focusing on male hormones, or androgens. In older men, androgen production changes result in higher levels of dihydrotestosterone (DHT), which is produced from testosterone. The prostate is more likely to enlarge when higher levels of DHT are present.

The Holistic Approach
A unique combination of herbs, amino acids, vitamins, minerals, phytonutrients, and essential fatty acids may help provide nutritional support to maintain good prostate health.

Saw Palmetto Berry (Serenoa repens B.)
The berries from this small tropical palm contain lipophilic sterols and essential fatty acids, including beta sitosterol. Saw Palmetto extract may also support normal inflammatory response by inhibiting the production of prostaglandins. Research suggests that Saw Palmetto may help to increase urine flow and decreases nighttime discomfort. Saw Palmetto has been the subject of numerous double blind clinical trials. All of these effects of Saw Palmetto make it the key ingredient to support prostate health.

Pygeum Bark (Pygeum africanum H.)
The bark of this tall African tree contains lipophilic sterols, including beta sitosterol and sitosterone plus unique fatty acids. These ingredients influence prostaglandin synthesis to help provide nutritional support for a normal inflammatory response. Other components of pygeum may provide nutritive support to help maintain normal prostate size.

Stinging Nettle (Urtica dioica L.)
A common "weed" around the world, stinging nettle has a long history of traditional use to support normal urine flow. Nettle contains substances that may have anti-androgen activity. Many commentators feel that the potential beneficial effects of Nettle extract are increased when combined with Saw Palmetto.

Pumpkin Seed (Cucurbita pepo)
The seeds of this familiar food is a good source of zinc, phytosterols, and essential fatty acids: nutrients essential to prostate health. Preliminary studies find pumpkin seed extract promising alone, but combinations of pumpkin seed oil with nettle and/or saw palmetto have the potential to help restore and maintain healthy prostate size.

Minerals
Zinc is concentrated in the prostate gland and is a major constituent
of seminal fluid. Zinc appears to play a role in maintaining healthy male hormone balance, possibly by its effect on 5-alpha reductase, the enzyme which produces powerful androgens in the prostate. Preliminary reports suggest that zinc may be helpful in supporting urinary comfort. Copper is added to balance the zinc and prevent a
copper deficiency.

Active Aminos™ (Glutamic Acid, Alanine & Glycine)
These are the three amino acids found in highest concentration in the prostate. A recent study suggested that this combination of amino acids may help support normal urination and urinary urgency.

Beta Sitosterol
The oil constituents of a few plants, including soybeans, pygeum, and pumpkin seeds, contain a mixture of phytosterols, or plant hormones, that include beta sitosterol. Recent studies have suggested that beta sitosterol may help to support normal urine flow. Research also suggests that beta sitosterol may also support normal prostaglandin synthesis thus normalizing the inflammatory response.

Vitamin B-6 (Pyridoxine HCl)
This essential B vitamin is required for many metabolic processes, including the use of amino acids such as Glutamic Acid, Alanine and Glycine.

Lycopene: A valuable addition
Lycopene is an antioxidant carotenoid found primarily in most tomato products. In men, lycopene is stored in the prostate and testes, and has been associated with protecting the health of the prostate by acting as an antioxidant. As men age, the level of lycopene is diminished, therefore it should be replaced by food intake or supplements.

Several other herbs have traditionally been used for prostate and urinary tract health:

Herbs
Traditional Indications*
Burdock Root
(Arctium lappa L.)
Contains polyacetylenes, amino acids and inulin for restoring harmony to the body.
Cayenne Fruit
(Capsicum annuum L. var. annuum)
Contains capsaicin and saponins for stimulating blood flow.
Goldenseal Root
(Hydrastis canadensis L.)
Contains alkaloids, including berberine, a powerful tonic for all mucus membranes.
Gravel Root
(Eupatorium purpureum L.)
Contains active volatile oils and flavonoids; for healthy kidney and bladder function.
Juniper Berry
(Juniperus oxycedrus L.)
Contains essential oils, flavone glycosides, organic acids and terpenes for healthy kidney and bladder function.
Marshmallow Root
(Althaea officinalis L.)
Mucilage, containing poly-saccharides and uronic acid for normal urine flow.
Parsley Leaf
(Petroselinum crispum M.)
Contains coumarin and flavonoids for normal urine flow.
White Pond Lily Root
(Nymphaea odorata)
For intestinal cleansing.

* These are traditional indications, and Nature's Life does not guarantee that the indicated herb will have the referenced benefit at the levels provided.


Lifestyle Choices
Nutritionists believe that diet and exercise contribute a great deal to the success of natural prostate self-care. In addition to a comprehensive prostate support formula, men should reduce dietary fat, eat more fruits and vegetables and commit to a regular exercise program. This is not just for a healthy prostate, but a choice for a healthier, happier life.

The Nature's Life® brand has three comprehensive formulas with herbs and nutrients intended to provide nutritive support for healthy prostate gland function and normal urine flow, as well as individual supplements to complement these formulas:

800 Prostate Support™ combines standardized extract of Saw Palmetto – the choice for a stronger dosage – with Stinging Nettle, standardized Pygeum bark extract, and zinc.

Prostate 700+™ combines standardized extract of Saw Palmetto with concentrated Nettle root extract, and pumpkin seed oil.

600+ Prostate Maintain™ combines a whole herb form of Saw Palmetto for a regular maintenance dosage with Active Aminos™, Zinc, and a blend of traditional herbs.

Saw Palmetto, 500 mg whole herb

Lycopene 30 mg & 10 mg


Which Prostate Formula is Best For You?

| | | | |
| --- | --- | --- | --- |
| Nature's Life® Formula/Per Serving | 600 | 700 | 800 |
| Saw Palmetto | 600 mg | 213 mg* | 160mg* |
| Pumpkin Seed Extract | 50 mg | 267 mg* | |
| Nettle Root Extract | | 400 mg | 150mg |
| Pygeum Bark Extract | 10 mg | | 50 mg |



--
Vitanet &reg



(https://vitanetonline.com:443/forums/Index.cfm?CFApp=1&Message_ID=368)
VitaNet ® LLC. Discount Vitamin Store.
Back to top