Search Term: " nattokinase "

Messages 1-24 from 24 matching the search criteria.
---
How Does Nattokinase Improve Blood Flow?



Date: July 25, 2015 09:07 AM
Author:
Darrell Miller
Subject: How Does nattokinase Improve Blood Flow?

An enzyme is a protein that speeds up complex biochemical reactions in the body. Enzymes are substrate-specific catalysts that accelerate these chemical reactions by converting substrates into simpler products. nattokinase is an enzyme which is extracted from a traditional Japanese delicacy called Natto. Natto is basically boiled soy beans that have been fermented using a bacterium known as Bacillus natto. When the bacteria act on the boiled soy beans, nattokinase is produced. This is the only method of preparation of natto that results in the production of this enzyme.
Many people may not be fond of the nutty flavor and sour taste of natto, but this is probably one of the world's healthiest foods. Its potency lies in the fact that it contains nattokinase. nattokinase was discovered by Dr. Hiroyuki Sumi who was searching for the ultimate natural blood thinner and clot-buster. If he found one, it would be a one of a kind thrombolytic agent that would help in the fight against stroke and heart attacks associated with blood clotting. His Eureka moment came in 1980 when he placed natto in a Petri-dish with a thrombus (blood clot). The clot dissolved completely within 18 hours.
The process of blood clotting occurs naturally when a blood vessel is injured. This happens to stop the bleeding; else we would bleed to death. However, sometimes blood clots form in the blood vessels even when a person is not injured. This poses a great risk as it disrupts the smooth flow of blood. It may block a blood vessel and in a worst case scenario, travel to the heart and gets lodged there. This is where the potency of nattokinase is best applied. As an excellent and natural clot buster, nattokinase will dissolve existing blood clots and even prevent them from forming in the first place. Another overlooked problem that often results in high blood pressure and heart disease is hyper viscosity. This thickening of the blood results in a sluggish blood flow – it increases the risk of clot formation and it overworks the heart. nattokinase benefits helps reinforce the actions of the body's anti-clotting agent – plasmin. It prevents this abnormal thickening of blood hence promoting improved blood flow.
References:
//www.ncbi.nlm.nih.gov/pmc/articles/PMC3879341/
//www.smart-publications.com/articles/nattokinase-powerful-enzyme-prevents-heart-attack-and-stroke
Read More
(https://vitanetonline.com:443/forums/Index.cfm?CFApp=1&Message_ID=3182)
---
Facts about Curamin and its working formula.



Date: March 30, 2014 01:14 AM
Author:
Darrell Miller (dm@vitanetonline.com)
Subject: Facts about Curamin and its working formula.

Benefits of curcumin
It is very normal to experience pain and inflammations however, curamin is the answer to any pain problem. What is curamin? It can be described as a blend of all-natural components comprising of curcumin, Boswellia, curcuminoids, nattokinase and DLPA (dl-phenylalanine). Curcumin has been researched and found to have a broad healing platform, that is, anti cancer, anti-inflammatory, anti-oxidant, anti bacterial and anti-fungal. During post-surgery, it has been proven to ease inflammation and in addition to that, reducing inflammation and swelling in arthritic conditions. nattokinase is nutrient element in curamin which is an enzyme. The enzyme functions in that it helps breakdown blood clots as they can be painful and moreso, helps in relieving blood pressure.
Inflammations should be well taken care of as research says that, the pains are responsible for all kinds of serious sicknesses such as cancer and painful conditions such as arthritis. The enzyme nattokinase, is very important in relieving inflammations by enhancing circulation in the body thus allowing compounds such as boswellia, pain killer endorphins and curcumin to get to the areas where they are needed most. In addition,it enhances balance of fibrinogen in the body which is associated with muscle damage. Curamin also contains a component by the name DLPA which works in an interconnected mode and furthermore improving moods. Boswellia is termed as a traditional herb which relieves pain by reducing inflammation.
How does curamin work? Through the unique combination of the several components the product comes up with mechanisms that support the anti-inflammatory response within the body. Inflammatory compounds within the the body are inhibited by a combined formula of boswellia and curcumin. nattokinase is responsible for increased circulation so as to transport beneficial components to areas of need. DLPA is responsible for that positive mood to ensure quick recovery.
Recommended dosage
Two capsules, two times a day is the most appropriate dosage to clients. The manufacturer warns that eight capsules should not be exceeded in 24 hours.
Sources
//www.needs.com/products
//www.medicalpublications.org/curamin.htm

(https://vitanetonline.com:443/forums/Index.cfm?CFApp=1&Message_ID=3083)
---
The working principle of Curamin



Date: March 22, 2013 11:49 AM
Author:
Darrell Miller (dm@vitanetonline.com)
Subject: The working principle of Curamin

Curamin is a natural pain reliever that functions well. It has four very powerful ingredients with synergistic properties which make it very efficient in pain relieving.

These ingredients are:

Curcumin longa: a compound that is used to prevent several inflammation pathways in the human body and is a powerful antioxidant.

Boswellia serrata: a substance which slows down the performance of inflammatory enzyme.
nattokinase is a type of enzyme which assists the cardiovascular system and also helps other inclusions to go to other regions of the human body.

DLPA stops the disintegrating of enkephalins which relieves the body muscles from pain and boost mood.

The above named components works on particular cells which are sending pathways which consist of nerves that relay unwanted signals which are eventually amplified by the interconnected and overlapping pathways. During this process, curamin ingredients come together and blocks the way going to these signaling pathways which in the long run gets rid of the messages being sent. It's very good to put into consideration that it's not the same system used with conventional synthetic medications which include; aspirin, paracetamol, ibuprofen and diclofenac which are used to aim at one particular pathway and leave other subsidiary pathways unchecked.

Curamin works in very distinct ways which makes it to be reliable and effective. These ways are:
Curcumin is a system modulator which immunes and safeguard the body from oxidative stress. EuroPharma Curamin is a way in which the body provides temporary relief of pain and eventually improving the natural defense mechanism of the body. Curcumina is a component of Curamin which supports the natural anti-inflammatory response of the body.

Enzyme nattokinase is a significant component of Curamin which aids in circulation of nutrients to get where they are required and helps in getting rid of waste from the body. It also balances fibrinogen levels in the body which is crucial since too much of it leads too pain in the muscles.
It is therefore advisable to use curamin since it has no side effects.
(https://vitanetonline.com:443/forums/Index.cfm?CFApp=1&Message_ID=2833)
---
What Is 2000fu In Nattokinse?



Date: December 29, 2012 11:48 AM
Author:
Darrell Miller (dm@vitanetonline.com)
Subject: What Is 2000fu In Nattokinse?

nattokinase: History And Health Benefits

nattokinase is a proteolytic enzyme that naturally occurs in natto. It is a traditional fermented soybean dish and a well-known staple food in Japan. Natto is fairly easy to make since it only requires water, straw and soybeans. The straw that has the bacterium called bacillus subtilis natto will be mixed with the freshly steamed soybean and water. After that, it will be set for fermentation. During fermentation, natto develops its mild taste and it has a very strong odor like that in the blue cheese.

In the year 1980, Dr. Hiroyuki Sumi was looking for a food that can effectively break up blood clots like those that can cause cardiac arrest and stroke. He discovered that natto can dissolve fibrin which is the type of protein that builds up in blood clots. In his laboratory experiment, he discovered that natto has the ability to completely dissolve fibrin clots after almost about 18 hours. Natto is low in cholesterol and it contains high quality protein and an excellent source of vitamin K, copper, iron, magnesium and manganese.

nattokinase works similarly like blood-thinning agent coumadin. People who have had vascular injury or those people who are in risk of elevated fibrinogen level formation can benefit from the fibrin-digesting effects of nattokinase. It also reduces the thickening of the arteries and helps to heal damaged blood vessels.

What Does "FU" Mean in terms of nattokinase?

Companies that manufacture nattokinase supplements express its activity in terms of "FU" or fibrin units. This is entirely different from the IU measurement since it only indicates nattokinase activity base on the degradation of fibrin. But as of today, IU is being officially adopted by the Japanese when measuring nattokinase. The FU method doesn't have exact measure of nattokinase activity and is suspected to be erroneous. Because of that, IU standard is being used to accurately measure nattokinase.

However, the FU measurement is still being widely used in labels. Most nattokinase supplements nowadays are in 100 mg capsule with 2,000-4,000 FU. As a precaution, it's best to consult a doctor first before taking nattokinase supplements for appropriate guidance and supervision with regards to its proper usage. Pregnant women including those people who have had stroke before or any other bleeding disorders must not take nattokinase supplements.
(https://vitanetonline.com:443/forums/Index.cfm?CFApp=1&Message_ID=2795)
---
Does Curamin work?



Date: December 22, 2012 11:00 AM
Author:
Darrell Miller (dm@vitanetonline.com)
Subject: Does Curamin work?

The Big Question: Does Curamin work?

Well, this herbal supplement is a quick, natural and safe pain reliever, which has been proven to work. Moreover, the composition does not have any side effects on the body. It enhances the defense mechanism of the body against any inflammation.
Curcumin (Inflammation Management)

The main ingredient of Curamin, Curcumin enhances the anti-inflammatory components of the body and works as the immune system's modulator. This implies that whenever you consume Curamin, it renders long term effects on the body, thereby controlling oxidative stress.
nattokinase (Circulation and Inflammation)

Curamin contains an enzyme referred to as nattokinase, which helps the circulation of the body and thus nutrients reach all corners of the body. Therefore, whatever part of the body might be affected, you can experience results after a few minutes of consumption. Similarly, waste products are also removed from one's body via excretory system much more efficiently. nattokinase balances the fibrinogen level, meaning the muscles are repaired quickly when they are injured as a result of heavy muscular strain. Curamin has

DLPA (Mood Enhancer)

DLPA amino acids which hinders the breakdown of enkephalins. Enkephalins are often associated with moods. Therefore, you'll never have irritating feeling while undergoing stress and pain anymore. You can carry out your daily activities or even have happy moments with your family during the pain and inflammation.

5-LOX (Inflammation Trigger)

Most inflammations are triggered by uncontrolled behavior of the inflammatory enzyme, known as 5-LOX. This formula helps turn off the 5-LOX enzyme.

Boswellia (Anti-inflammatory Herb)

Curamin contains Boswellia serreta extract, a beta-boswellic acid, which hinders this enzyme's activity. Inflammation can be triggered by several factors. To handle all these factors, Turmeric: Curcumin longa is included in the Curamin. Curcumin longa, extracted from turmeric, is a great antioxidant. Inflammation and pain are common in life and they usually draw you back from having a stress free life. This is where Curamin comes in handy by offering the much needed relief to get rid of pain from your daily life.

Curamin Has a money back guarantee if it does not work by the end of the bottle send it back for a refund.

We offer free shipping and a $5.00 coupon on each bottle of curamin purchased.

(https://vitanetonline.com:443/forums/Index.cfm?CFApp=1&Message_ID=2771)
---
How Curamin Combats Inflammation Pain



Date: December 19, 2012 12:08 PM
Author:
Darrell Miller (dm@vitanetonline.com)
Subject: How Curamin Combats Inflammation Pain

Fact: You can manage pain with natural remedies!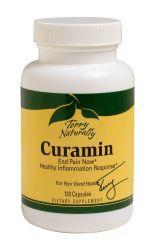 Study has revealed the sad fact that four out of every five Americans perceive that pain is a natural inevitable part associated with old age. Athletes on the other hand believe that severe pain is essential for physical fitness. Many people again, think that there are certain disorders that ignite pain and you can do less or nothing to relieve the ache.

In fact, 28% of America's population believes that there is no solution that can eliminate their personal pain concerns. In the contrary, Curamin by EuroPharma is a highly effective herbal remedy that combines four powerful and clinically proven ingredients, into a single award-winning product that offers an ultimate level of pain relief.

Here is a look into how Curamin relieves inflammation pain.

#Curamin's Ingredients The secret behind Curamin's power is blending the best of the best. These ingredients are well known for their fast action in relieving pain associated with inflammation especially in the bones and joints. Here are the four main ingredients used in the formulation of this unprecedented pain reliever.

*DLPA (DL-phenylalanine) This is a double part amino acid (D phenylalanine & L phenylalanine) that impedes the breakdown of the enkephalin compound, also known as the positive mood enhancer. In addition to that, DLPA converts the L phenylalanine into tyrosine so as to enhance the secretion of two brain chemicals; norepinephrine and dopamine, which ease pain and dissolve inflammation.

*Boswellia Boswellia serrata, also known as Indian frankincense is an anti-inflammatory herb used in the Curamin formula. The boswellic acids prevent the hyperactivity of an enzyme called lipoxygenase, which is often associated with inflammation. This way, it effectively combats inflammation pain.

*nattokinase This natural ingredient is extracted for a Japanese fermented cheese known as natto, hence its name. The production of this beneficial enzyme can be attributed to a certain bacterium called Bacillus natto. Its benefits in relieving pain come through its action of breaking down clots, promoting the circulation of blood. Thickened blood can intensify pain, and by promoting blood circulation, all other Curamin ingredients are well distributed to every single part of the body.

*Curcumin This powerful, natural compound derived from turmeric requires no detailed introduction. It promotes the body's natural ability to combat inflammation and also contains anti-oxidant properties that are very useful in preventing tissue damage. Its functionality in pain relieving is behind its effectiveness in cutting off pathways that lead to inflammation. Numerous studies have also depicted its ability to promote cognitive-enhancing as well as anti-depressant benefits by igniting neuro-protective brain functions and moderating pain neuro-transmitters.

#How Curamin Relieves Pain

This proprietary formula combats inflammation pain by promoting the body's defense mechanism. In addition to that, it features curcumin BCM-95 which has an enhanced oral bioavailability and is highly soluble, thus availing a full spectrum or curcuminoids that fight pain in a flash. Additionally, the amino acids and Boswellia used in the formulation of Curamin helps the body to absorb the pain alienating ingredients quickly, which earns Curamin its well deserved fast-acting characteristic.

Curcumin BCM-95 has extended blood retention; one among the many attributes that makes Curamin stronger than other plain curcumin products. We cannot forget to mention the fact that Curamin is associated to no known side effects. It combats all types of pain ranging from occasional back pain to chronic pain caused by arthritis. So, next time pain becomes a problem, grab a bottle of Curamin and make your life a whole lot easier.

(https://vitanetonline.com:443/forums/Index.cfm?CFApp=1&Message_ID=2752)
---
All about curamin



Date: December 13, 2012 11:35 AM
Author:
Darrell Miller (dm@vitanetonline.com)
Subject: All about curamin

For those who never really hard about it, they should know that Curamin contains is up to ten times strong than the regular curcumin products. It's actually one of the best ways through which individuals will be able to balance their body's natural inflammation response and many recent and past studies support its ability. Through the removal of pro inflammatory compounds which are generally present in this plant, the impact of boswellia is very much enhanced.

DLPA was showed in many studies to actually be very helpful with maximizing the effects of enkephalins and endorphins, which are natural and very powerful pain relievers produced by the human body. nattokinase is rounding up the formula and for those who don't have any idea what it is, they should know it's actually an enzyme. It directly affects muscle pain through its ability to have the fibrinogen levels in the body balanced and at the same time it will also ensure people have a healthy blood circulation in the body. Many people are already aware of the fact that if they take ibuprofen and also aspiring for long periods of time, they will experience serious stomach bleeding and at the same time, if they take Tylenol and ibuprofen, the toxicity in their kidneys and liver will increase very much.
However, with the more safer and also more effective alternative of Curamin, who would ever want to consider the aforementioned medicines?

Curamin, this is a natural pain killer anyone can take. Its combination of dl-phenylalanine, boswellia, cuminoids and Curcumin make it a really effective pain reliever. The way it works is that it will help with stopping the triggers that switch on pain pathways and at the same time it will also reduce the inflammation. More than ninety percent of people who have taken Curamin said that in just forty five minutes, they experienced great pain relief. At the same time, they also said there were no side effects to deal with, meaning their kidneys, stomach and intestines didn't suffer any damage. Curamin actually works in conjunction with the body's natural ability to stop inflammations which is the reason why individuals feel pain.

The president and founder of Europharma in the United States said that it is really a great and effective product which everyone who is dealing with inflammations should use. Because he trusts this product so much, millions of Americans have actually turned their attention to it and regard it now as one of the most efficient pain relievers on the market. In 2009 Curamin was awarded the prize for having the best formula so far, a formula which doesn't let people experience any side effects and at the same time, it makes their inflammations and pain go away really quickly. It seems that as time passes, Curamin is also getting better and more and more effective formulas appear. With that being said, everyone who will take Curamin in order relieve his pain or inflammation will feel great in less than an hour!


(https://vitanetonline.com:443/forums/Index.cfm?CFApp=1&Message_ID=2749)
---
What Are The Health Benefits Of Nattokinase?



Date: May 12, 2012 07:41 AM
Author:
Darrell Miller (dm@vitanetonline.com)
Subject: What Are The Health Benefits Of nattokinase?

nattokinase
Did you know that nattokinase was first found in traditional Japanese cuisine? And that it has been proven to be very helpful in fighting heart related complications among other health problems? Well, heart attacks and heart related complications are ranked among the top killer diseases in the country today. Around 700,000 people are believed to die as a result of strokes annually. Concern has been increasing over the ever falling heath condition of the population. Some of the major causes of heart related complications are:
Taking foods that have a very high content of fat and bad cholesterol
Taking food with high levels of salt
Inherited heart related complications
Among the three, the first two are the most common causes. But it is possible that the source of the problem is also the solution. Most health professionals are nowadays recommending the inclusion of nattokinase in the daily diet to combat heart disease.
So what exactly is nattokinase?
This is a very powerful enzyme that is extracted from fermented soy bean food products. It is believed to have the benefit of reducing clotting of blood in the vessels. It also promotes the creation of healthy fibrin. It is also known to provide relief for joint inflammation. If you consume huge amounts of food that is high in cholesterol, it forms a substance called plaque in your arteries. This is what causes clots, leading to heart attacks. nattokinase works by breaking down the plaque and also dissolving any clots. Thus, it actively prevents heart attacks.
The health benefits associated with nattokinase
It is believed to actively improve the digestive system.
This is because it breaks down unwanted proteins in the gut, leaving your digestive system very healthy. It also breaks down unwanted toxins in the blood. Such toxins include cellular debris found in the blood. When the blood is cleansed, absorption and metabolism improve, and the result is a healthy person.
It helps normalize blood pressure.
High blood pressure is often caused by clogged arteries and veins. It can also be as a result of high levels of toxins in the blood. As said earlier, this enzyme breaks down the plaque that clogs arteries. As a result, blood flows more freely in the vessels and the pressure goes down. It also cleanses any toxins in the blood, normalizing the blood pressure. It has been proven to lower systolic blood pressure by up to 10.9%.
It aids the increased production of plasmin.
This is the body's natural mechanism of fighting clots. Studies have shown that nattokinase is four times more active in preventing clots than plasmin. Animals with clots are observed to heal four times faster when injected with the enzyme than when given plasmin.
It helps in the prevention of varicose veins, muscle spasms and pains.
Varicose veins are caused by weak or damaged valves in the blood vessels. Valves get destroyed when too much pressure is applied on them. This enzyme works by removing clots and thus lowering blood pressure. As a result, valves are not overworked to the point of getting destroyed.
If you are interested in staying healthy, then it is wise to have this enzyme in your diet. nattokinase will help you fight heart related complications. As a result, you will enjoy a longer healthier life.
(https://vitanetonline.com:443/forums/Index.cfm?CFApp=1&Message_ID=2643)
---
What Makes Curamin Such A Good Natural Pain Remedy?



Date: March 07, 2012 06:57 AM
Author:
Darrell Miller (dm@vitanetonline.com)
Subject: What Makes Curamin Such A Good Natural Pain Remedy?

Curamin: A Natural Anti-Inflammatory
When nerve endings become irritated, they cause pain. This is because of factors such as lack of sleep, hormonal imbalance, stress, nutritional imbalance, etc. Pain is generally symptomatic of some dysfunction or inflammation in our body and the first reaction for those suffering from it is to reach out for a pain killer. This is where Curamin comes in.
Curamin is a proprietary formula and a curcumin based supplement. Curcumin is a beneficial compound found in turmeric, a popular Indian spice. Turmeric has been used since centuries in the field of alternate medicine like Ayurveda because of its many medicinal properties. The compound, curcumin in fact, has the ability to reduce pain by supporting the body's ability to respond to swelling and inflammation. It has been found equivalent to some popular allopathic pain killers. Apart from this, it also has antioxidant, antibacterial, antiviral, antifungal and anticancer properties and has been found to promote anti depressant and cognitive enhancement benefits.
Curamin Formula
Curamin is a product having a formula based on this particular compound of turmeric and is therefore extracted out of natural ingredients and has been found to have minimal side effects. Curamin, apart from other ingredients, also contains a strain of curcumin that has a high absorption factor which makes it several times more effective and stronger than plain curcumin products. It not only balances the body's response to inflammation but also has been observed to have a consistent and long lasting effect. Therefore, this makes curamin the most effective form of curcumin available.
Studies have established that curamin is safe and does not interfere with kidney, liver or stomach functions. The safe dosage recommended by the company is two pills twice a day for pain alleviation and not more than 8 pills within a 24-hour period. An overdose of such herbal products may sometimes cause intestinal discomfort at the most.
Main Ingredients of Curamin
Curamin has four principle ingredients that have an overall effect on inflammation caused in the bones and joints due to arthritis or overuse and exercise. These ingredients include: DL-phenylalanine or DLPA is a two part amino acid that acts as a positive mood enhancer by preventing the breakdown of enkephalin compound and also helps in the production of brain chemicals like dopamine and norepinephrine. Boswellia that helps to prevent the activity of the inflammatory enzyme. Curcumin which helps block multiple pathways within the body to retard and stop inflammation. nattokinase which is an enzyme that helps the fast absorption of the ingredients through the body by promoting blood flow and improving circulation.
Benefits of Curamin
Curamin has helped people suffering from problems like arthritis, migraines, bursitis, and soreness caused by accidents or injuries. It also helps build resistance and immunity to inflammation concerned especially with the bones and joints.
Curamin, being a plant based product has no toxic effects and is available with many natural medicine practitioners and pharmacies. It is a very effective natural alternative to allopathic drugs and painkillers that over a long term use cause many side effects, some of which are potent.
If you are in pain, try curamin today!
(https://vitanetonline.com:443/forums/Index.cfm?CFApp=1&Message_ID=2603)
---
Curamin: benefits and ingredients



Date: March 06, 2012 07:54 AM
Author:
Darrell Miller (dm@vitanetonline.com)
Subject: Curamin: benefits and ingredients

Curamin: benefits and ingredients
It's a well known fact that most chronic pain in whatever part of the body is usually caused by inflammations. Such pain can only be relieved or eased by reducing multiple inflammations in the body. Most over the counter drugs produce dangerous side effects and as such, are greatly discouraged.
Scientists have recently made a breakthrough by discovering a combination of herbs known as Curamin that effectively treat or ease most instances of chronic pain usually caused by presence inflammations in the body
Curamin is an effective natural pain reliever and anti-inflammatory drug that has captured lots of headlines of late. Curamin essentially works by cutting off multiple or several pathways that cause inflammations in the body hence reduce chronic pain as a result.
Curamin is basically a combination of two powerful herbs turmeric and Boswellia along with essential amino acids that helps the body to quickly absorb the pain relieving ingredients.
Curamin is an effective alternative to over the counter pain killers (OTC) which normally produce serious side effects such as liver damage, kidney damage or even in some instances heart attack. Curamin is 100% safe to use meaning it produces no side effects whatsoever.
Curamin is a fast pain reliever that doesn't have to be taken after every four hours unlike most pharmaceutical drugs. Curamin is a fast pain reliever essentially because, it is usually absorbed into the blood stream quickly, hence brings instant relief to patients as a result.
Curamin can be used to ease or treat all manner of chronic pain that include, joint pain, bone pain, back pain, arthritis etc. The plant based medicine contains fout key ingredients, which help in easing several types of chronic pain.
Here are four main ingredients contained in Curamin Curamin ingredients:
Curcumin
Curcumin a natural element derived from turmeric which contains anti -inflammatory properties. Curcumin is also an excellent antioxidant. Curcumin essentially works by cutting off multiple or several pathways that cause inflammations in the body. As if that's not all, Curcumin has also been discovered to contain properties that enhance brain function and is also an effective anti-depressant
Boswellia
Boswellia is another effective ingredient contained in Curamin. Boswellia work by preventing hyperactivity of an inflammatory enzyme called lipoxygenase.
DLPA or DL-phenylalanine
DLPA is a double part amino acid that works by preventing the breakdown of compound enkephalin which is responsible for positive mood or feelings.
nattokinase
nattokinase is another very important enzyme that aids the flow of blood. nattokinase plays a very important role in Curamin as it helps in ensuring that all Curamin ingredients are distributed or taken to all parts of the body for maximum relief against pain. nattokinase is a very helpful blood thinning ingredient derived from soya plant.
Last but not least, Natural anti- inflammatory remedies or herbs reduce the body's inflammation without producing any negative side effects. The herbs can either be ingested or applied externally. Zero side effects means that an over dose of Curamin can only cause stomach upset or diarrhea only to a lesser extent. Curamin can be bought inform of capsule, powder or tablet format.
Grab some today and feel the difference curamin can make in your life.
(https://vitanetonline.com:443/forums/Index.cfm?CFApp=1&Message_ID=2602)
---
8 Major Benefits of Nattokinase



Date: February 18, 2012 07:18 AM
Author:
Darrell Miller (dm@vitanetonline.com)
Subject: 8 Major Benefits of nattokinase

nattokinase
The need to live and eat healthy has grown other years. However, every time you hear of a new health supplement or food type, you are never sure of its exact impact on your wellness. But for nattokinase, you can be sure that is benefits to your health are true. Here is how your body benefits from the use of nattokinase.
Background Information of nattokinase
Before you learn about its advantages , here is a little background on this supplement. nattokinase or natto is a wholesome and nutritious Japanese food that is derived from soybeans. In its native country,it is taken with rice. To make natto, boiled soya beans are mixed and fermented with a bacterium referred to as Bacillus Natto. After the fermentation process, the enzyme nattokinase - the main active ingredient in the supplement- is produced.
Major Benefits
One of the best known effects of natto is that it reduces clotting in blood by dissolving fibrin. When fibrin escapes to blood, it binds platelets together resulting in a clot. In young people, production of plamin - an agent that reduces synthesis of fibrin - is at its maximum. However, as people get older and in some disease conditions, less plasmin is produced thus the risk of developing clots. Natto contains agents that work like plasmin and therefore is used in place of plasmin.
By countering the production of angiotensin converting hormone (ACE), natto lowers the pressure of blood. The hormone mentioned above reduces the elasticity of blood vessels; consequently, the vessels become narrower. Narrow vessel lead high blood pressure. In addition, by making the blood vessels soft and supple , it increases the supply of blood to all parts of the body.
Body cells need proteins to grow and function optimally. However, as people age, the ability of the body to utilize and absorb proteins is reduced. As a result, skin cells grow don't rejuvenate quickly. Natto contains high levels of proteins and vitamin K2 - a well documented anti-aging factor.
Nattokinse and cholesterol
nattokinase reduces the bad cholesterol in the body by transporting it from the blood vessel to the liver where it's eliminated. Moreover, natto prevents osteoporosis by lowering the rate at which calcium is removed from the body. By taking nattokinase, the risk of heart diseases especially those that plaque blood vessels is reduced.
More Yet
Other Health Benefits of nattokinase.Prevents loss of hair.Soothes the muscles and reduces pain joints.Lowers the risk of Alzheimer's disease.Prevents other diseases that are caused by clots in blood. What more! So far there are no serious health side effect are associated with the use of this product.In any case, the Japanese have been using this product for a long time.In fact, the generally low levels of heart diseases in its native society are associated to the use of nattokinase. However, lactating and pregnant women should only take this and other supplement after medical advice.In addition, if you are to undergo surgery, please be sure to consult your surgeon before use. Above all, you must read all the manufacturers instructions and recommendations before use.
(https://vitanetonline.com:443/forums/Index.cfm?CFApp=1&Message_ID=2583)
---
How Does Nattokinase Help Improve Cardiovascular Health



Date: April 29, 2011 04:01 PM
Author:
Darrell Miller (dm@vitanetonline.com)
Subject: How Does nattokinase Help Improve Cardiovascular Health

nattokinase And Your Health
nattokinase is an organic compound that occurs naturally in the Japanese food natto, or fermented soybeans. It is an enzyme that acts on fibrous proteins responsible for blood clothing, and as such has been commercially touted to work like thrombolytic medications to a certain degree. Its synthesis involves fermentation that results from adding the bacterium Bacillus subtilis to boiled soybeans.
Natto is a traditional dish in Japan. It has enjoyed long-standing popularity among the Japanese people since feudal times largely owing to its reinvigorating effects on the blood. In recent years, laboratory studies point to the presence of chemical compounds in fermented soybeans. The enzyme nattokinase appears to be the active ingredient, improving fibrinolytic activities in animal subjects.
Breaks Down Blood Proteins
Proteases are enzymes capable of reducing proteins into smaller peptide chains in the digestive system or anywhere in the body. A special kind of protease called plasmin is found in the blood. It is the primary enzyme that facilitates the catabolism of fibrin clot, or coagulated blood protein. Fibrinolysis is the process initiated by the enzyme plasmin to dissolve compacted red blood cells.
Thrombolytic drugs work on the principle of raising the levels of plasmin in the blood. Streptokinase is one of these drugs. It is commonly administered in the treatment of myocardial infarction, or heart attack to avoid complications. Natto has been compared to streptokinase, and oral intake of nattokinase has been observed to stimulate productions of plasmin.
Prevents Blood Coagulation
nattokinase has been extensively studied in Japan, though well designed large-scale randomized clinical trials are still needed to establish its purported benefits to human health. There is buzz around nattokinase in the pharmaceutical industry especially as early studies suggested that it may ameliorate complications of cardiovascular diseases, notably in the removal of platelet-fibrin emboli.
There have been numerous citations on the blood-thinning capacity of nattokinase. This enzyme is also believed to have an inhibitory effect on platelet aggregation. Thrombocytes, or platelets, are necessary for containing excessive bleeding. However, aggregation of platelets may result in thrombosis in patients with history of atherosclerosis and other disorders of the blood vessels. nattokinase is a blood thinner that affects both platelets and fibrins.
Improves Cardiovascular Health
In addition to its thrombolytic and anticoagulant properties, nattokinase has been reported to promote normal flow of blood. Natto has been linked to the alleviation of high blood pressure and has seen desirable outcomes in hypertensive patients. Recent studies have shown that nattokinase is responsible for producing antihypertensive and vasodilator effects when natto enters the systemic circulation. It is postulated that nattokinase inhibits angiotensin-induced vasoconstriction.
The Japanese have always believed that natto is good for the blood. nattokinase remains under scrutiny, but clinical trials are well underway. A growing body of literature devoted on promoting its alleged health benefits draws so much on decades-long anecdotal evidence.
If you want to improve cardiovascular health, give nattokinase a try!
(https://vitanetonline.com:443/forums/Index.cfm?CFApp=1&Message_ID=2285)
---
Use Curamin For Painful inflammation and see how your life can change!



Date: June 15, 2010 05:10 PM
Author:
Darrell Miller (dm@vitanetonline.com)
Subject: Use Curamin For Painful inflammation and see how your life can change!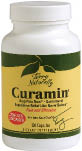 Everyone experiences occasional pain at some time in their lives. We use the word pain in our jargon to describe something unpleasant and to indicate the necessity of toughening up such as "no pain no gain". As common as the word pain may be, there are many misconceptions about pain. Four out of five Americans believe that occasional pain is just natural and unavoidable due largely to getting older. More than one quarter of Americans believe there is absolutely nothing they can do to relieve their personal pain.
Pain is a warning signal that something has gone wrong in the body or that something is damaged. Pain is so unpleasant that it motivates you to remove yourself from the cause of this damage as quickly and completely as possible.
There are four ways to relieve occasional pain:
1. You can leave the pain alone, but flood the body with feel-good substances that push the pain signals out from your consciousness (drugs).
2. you can put the person asleep and do surgical procedures to cut nerves and stop the pain.
3. You can impact the nervous system the internal wiring that carry the pain signals to dull them so that the signal becomes less distinct and weaker.
4. You can target what is causing the pain in the first place (most recommended). Occasional pain can be perfectly normal for instance, starting a new exercise routine when you are a bit out of shape. When dealing with type of pain, helping the body to balance its inflammation response can have tremendous impact.
This is where curamin is the answer to pain problems.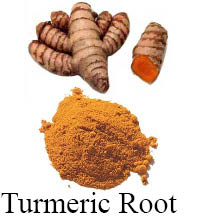 Curamin contains four high potency ingredients that make it work so well. The first ingredient is curcumin from Turmeric. Curcumin is a super antioxidant with a ORAC value of 1592.27 each gram. That's 24 times stronger than blueberries. Curamin also contains Boswellia, DLPA (DL-phenylalanine) which help fight inflammation and maximize the endorphins and enkiphalins in our own body. It finally contains nattokinase which is a systemic enzyme known to help improve circulation.
They all break down as follows:
DLPA: DL-phenylalanine is an amino acid consisting of equal parts D-phenylalanine and L-Phenylalanine. D- inhibits the breakdown or compounds called enkephalins. Enkephalins are associated with positive mood and have been shown to relieve occasional muscle pain due to exercise or overuse. L- is converted into tyrosine, which in turn is used to produce brain chemicals norepinephrine and dopamine.
Boswellia: Clinically tested boswellia helps reduce the activity of the inflammatory enzyme, 5-LOX (lipoxygenase). A compound (beta boswellic acid) found in boswellia which interferes with its benefitical activity has been removed, greatly increasing the effectiveness of this extract.

Curcumin: Curcumin, a compound found in the spice of turmeric, inhibits multiple inflammation pathways in the body. It is also a potent antioxidant. Some of the benefits associated with curcumin include immune system modulation, protection from oxidative stress, and support the body's natural anti-inflammatory response. The specialized extract in this formula has the highest absorption of any curcumin extract available for maximum health benefit. (Found in Curamin)
nattokinase: the enzyme nattokinase helps promote blood flow, aiding the other ingredients in the formula to reach all areas of the body.
So if you are suffering from chronic pain, give curamin a try and see how well you can feel. If you are concerned about its effectiveness, have no fear, VitaNet ®, LLC offers a 100% Money back guarantee if the product does not work for you.
(https://vitanetonline.com:443/forums/Index.cfm?CFApp=1&Message_ID=2167)
---
Fight Inflammation naturally



Date: March 19, 2009 02:36 PM
Author:
Darrell Miller (dm@vitanetonline.com)
Subject: Fight Inflammation naturally

Lupus is a chronic inflammatory disease that often affects many of the body's organs. An autoimmune disease, it occurs when the immune mechanism forms antibodies that attack the body's own tissues. The majority of experts believe that lupus is caused by a virus that has yet to be identified. According to this theory, the immune system develops antibodies in response to the virus that proceed in attacking the body's own organs and tissues. This causes inflammation of the skin, blood vessels, joints, and other tissues to result. Other possible contributing factors to the development of lupus include heredity and estrogen and testosterone hormones.
This disease was named lupus, which means wolf, due to the butterfly-shaped rash that many people get over their cheeks and nose, which gave them what many people considered to be a wolf-like appearance. However, the rashes may appear elsewhere on the body, including the chest, ears, hands, shoulders, and upper arms. At least 90 percent of those people who contract lupus are women, with women of Asian background appearing to be at greater risk for developing lupus than other women. Although lupus may occur at any age, it usually develops between the ages of fifteen and thirty-five.
There are two different types of lupus: systemic lupus erythematosus (SLE) and discoid lupus erythematosus (DLE). SLE is a systemic disease that affects many different parts of the body and severity ranging from mild to life-threatening. The first symptoms in many cases of SLE seem to resemble those of arthritis, with swelling and pain in the fingers and other joints. The disease can also appear suddenly, with acute fever and the characteristic red rash appearing across the cheeks. Additionally, there may be red, scaling lesions elsewhere on the body, with sores possibly forming in the mouth.
Other symptoms of SLE include abdominal and chest pains, blood in the urine, fatigue, hair loss, loss of appetite, low-grade fever, nausea, poor circulation in the fingers and toes, shortness of breath, ulcers, vomiting, and weight loss. Many times, the lungs and kidneys are also involved, as about 50 percent of those with SLE develop nephritis, which is inflammation of the kidneys. The brain, lungs, spleen, and heart may also be affected in serious cases. Additionally, SLE can cause excessive bleeding and an increased susceptibility to infection. Amnesia, deep depression, headaches, mania, paralysis, paranoia, psychosis, seizures, and stroke may also be present if the central nervous system is involved.
DLE is a less serious disease, which primarily affects the skin. The butterfly rash forms over the nose and cheeks, with other possible lesions elsewhere, primarily on the scalp and ears. These lesions, which are small, yellowish lumps, can recur or persist for years. When they disappear, they often leave scars or permanent bald patches on the scalp. Although DLE is not necessarily dangerous to overall health, it is a chronic and disfiguring skin disease.
Both types of lupus follow a pattern of periodic flare-ups, with alternating periods of remission. These flare-ups can be caused by the sun's ultraviolet rays, fatigue, pregnancy, childbirth, infection, some drugs, stress, unidentified viral infections, and chemicals.
In order for a diagnosis to be made, the following eight symptoms have to occur either separately or at the same time: abnormal cells in the urine; arthritis; butterfly rash on the cheeks; low white blood cell count, low platelet count, or hemolytic anemia; mouth sores; seizures of psychosis; sun sensitivity; and the presence of blood of a specific antibody that is found in 50 percent of people with lupus.
The following nutrients are considered to be extremely important in dealing with lupus: calcium, magnesium, l-cysteine, proteolytic enzymes (Serrapeptase and nattokinase), essential fatty acids, glucosamine sulfate, garlic, raw thymus glandular, vitamin C with bioflavonoids, zinc, acidophilus, kelp, a multivitamin and mineral complex, pycnogenol, vitamin A, vitamin E, alfalfa, goldenseal, burdock root, feverfew, pau d'arco, red clover, licorice root, milk thistle, and yucca.
Natural alternatives can help support the body in the fight against lupus, but one should always consult a physician before taking matters into their own hands regarding this disease. Natural supplements like the ones listed above can all be found at your local or internet health food store.
*Statements contained herein have not been evaluated by the Food and Drug Administration. Vitamins and herbs are not intended to diagnose, treat and cure or prevent disease. Always consult with your professional health care provider before changing any medication or adding Vitamins to medications.
(https://vitanetonline.com:443/forums/Index.cfm?CFApp=1&Message_ID=1979)
---
Don't Live With Pain, Live Pain Free – Curamin Is The Answer



Date: April 24, 2008 04:32 PM
Author:
Darrell Miller (dm@vitanetonline.com)
Subject: Don't Live With Pain, Live Pain Free – Curamin Is The Answer

Fact, more than 50 million Americans suffer from chronic pain. Chronic, meaning pain that continues daily, weekly, monthly, and yearly, pain may which never end with out help. According to the Journal of the American Medical Association, pain is the primary reason people seek the advice of a doctor or health practitioner, and the number one reason people take alternative medicine.
A new revolutionary dietary supplement for pain and inflammation is now available on the market. Introduced by Terry Lemerond, this new formula called Curamin has changed thousands of lives. This formula contains three anti-inflammatory herbs and one amino acid that can help one live a more normal pain free life.
The first ingredient: Curcumin is a substance found in turmeric. Curcumin contains curcuminoids which have been shown to reduce inflammation and pain. Turmeric is an ayurvedic herb discovered in India and brought over to the United States has demonstrated amazing results. Turmeric has been cooked with and used as a medicine for over 2000 years. The active ingredient in turmeric is curcumin which has demonstrated six important properties. Curcumin has anti-inflammatory, antioxidant, antiviral, antibacterial, antifungal, and anti-cancer properties. As you can see this herb has made quite a name for its self.
The second ingredient is Boswellia. Boswellia contains boswellic acid which is the active ingredient in this herb as well. This herb has also demonstrated its natural ability to fight inflammation and more. Research suggests that Boswellia's active ingredient can actually modulate the expression of the genes involved in the body's inflammation response thus giving itself an anti-inflammatory name.
The third ingredient is DLPA an amino acid also known as DL Phenylalanine. This amino acid can help the body product more serotonin in the brain. D-phenylalanine can actually help reduce chronic pain through the production of serotonin. Serotonin helps one feel more relaxed and level headed this is something everybody needs when it comes to pain that drives them crazy all day long. Those people consuming MAO inhibitors and anti-depressants need to avoid DLPA with out a doctor's supervision.
The forth and last ingredient in Curamin is nattokinase. nattokinase is an extract from fermented soy cheese. For thousands of years natto has been consumed by the Japanese people with out even know the health benefits of its consumption. nattokinase can help the body fight blood clots, thin the blood, and fight pain and swelling.
This new formula Curamin has the three top herbs that fight inflammation in the body, when combined with DLPA, this product has the amazing ability to fight pain by attacking the source of pain, inflammation.
Recommended doses for curamin are 2 capsules in the morning and 2 more capsules in the evening after work. Some may need a stronger dose at first, this is where one should take 4 capsules at one time in the morning for the first few days then step back to 2 in the morning and 2 in the evening.
We have free samples available upon request and back the curamin product with a 100% satisfaction guaranteed. So if you are un-satisfied, just return the unused portion of the product for a full refund of the purchase price minus shipping costs.
So what are you waiting for? Are you ready to live pain free? Give curamin a try!
(https://vitanetonline.com:443/forums/Index.cfm?CFApp=1&Message_ID=1770)
---
Supports Healthy Blood Pressure



Date: April 18, 2008 03:59 PM
Author:
Darrell Miller (dm@vitanetonline.com)
Subject: Supports Healthy Blood Pressure

A comprehensive Bio-Aligned Formula™ that can help maintain blood pressure already within the normal range, when used as part of a healthy diet and exercise plan.
A complex array of 35 nutrients, botanicals and special ingredients provides balanced support for blood pressure.
Supports two of the most important SystemiCare™ metabolic systems identified by Source Naturals as critical for your optimal health: Heart/Circulation (including healthy blood vessels, blood flow, homocysteine levels, and blood lipid regulation) and Antioxidant Defense.
3 tablets contain:
(Vitamin C (as ascorbic acid) 45 mg
Vitamin D-3 (as cholecalciferol) 240 mg
Vitamin B-6 (as pyridoxine HCl) 24 mg
Folate (folic acid & calcium folinate) 480 mcg
Vitamin B-12 (as methylcobalamin) 600 mcg
Magnesium (magnesium oxide, chelate & succinate) 240 mg
Selenium (as L-selenomethionine) 120 mcg
Potassium (as potassium citrate) 59 mg
L-Arginine (as L-arginine HCl) 1.44 g
L-Citrulline 360 mg
Hibiscus Flower Ext (20% total acids) 120 mg
gamma-vitamin E Complex 90 mg
L-Taurine 60 mg
Masson Pine Bark Extract(95% procyanidolic value) 60 mg
Garlic Clove 60 mg
Freeze Dried White Onion Bulb 60 mg
Arjuna Bark Ext (0.5% arjunolic acid) 60 mg Ashwagandha Root Extract(5% withanolides) 60 mg
Forskohlii Root Extract(ForsLean®) (20% forskohlin) 60 mg
Guggul Extract (10% guggulsterones) 60 mg
Grape Seed Extract (Proanthodyn™) 48 mg
Chinese Salvia Root Extract (MSV-60®)
(60% magnesium salvianolate B) 45 mg
Ginkgo Leaf Extract (50:1)
24% Flavoneglycosides 36 mg
Hawthorn Berry Extract (4:1) 30 mg
Hawthorn Leaf and Flower Extract (4:1) 30 mg
Olive Leaf Ext. (15% Oleuropein) 30 mg
Trimethylglycine (TMG) 30 mg
Total Resveratrols (from Polygonum cuspidatum) 24 mg
nattokinase (NSK-SD™) 21 mg
Coenzyme Q10 18 mg
Tocotrienol Complex (Tocomax®) 12 mg
Lycopene 3 mg

Suggested Use: 3 tablets mid-morning and 2 tabs mid-afternoon between meals on an empty stomach.
(https://vitanetonline.com:443/forums/Index.cfm?CFApp=1&Message_ID=1763)
---
Rutozym - Systemic Enzyme Supplement with Nattokinase



Date: February 22, 2006 05:08 PM
Author:
Darrell Miller (dm@vitanetonline.com)
Subject: Rutozym - Systemic Enzyme Supplement with nattokinase

Choose all-vegetarian Rutozym for smoother blood flow, stronger blood vessel walls, and a pacified inflammatory response.

Take Control of Your Heart Health

Heart disease claims an American life every 34 seconds, making heart disease the leading cause of death in the United States. Not only men, but also one out of every two women are affected by heart disease and stroke.

According to the American Heart Association, misperceptions about the risks of cardiovascular disease for women still exist, even though 50 percent of people with heart disease today are women, and more women than men die of stroke. After menopause, women are even more likely to have heart attacks than men.

Because of today's standard of American fast-food diets and poor lifestyle habits, many people have high cholesterol and hypertension and suffer from circulatory disorders. People with excessive body fat are more likely to develop heart disease and stroke, even if they have no other risk factors. Obesity increases the strain on the heart, which contributes to coronary heart disease and can also make diabetes more likely to develop.

People in many other countries have somehow managed to maintain healthier hearts naturally. One reason may be the enzymes in their diet.

nattokinase and Cardiovascular Health Experts credit much of Japan's reputation for the lowest heart disease rate to nattokinase, an enzyme in the fermented soy-based cheese called natto. Although a Japanese staple for over 2000 years, the sticky, odorous cheese is, needless to say, an acquired taste. Fortunately the advantage is in the enzyme, now available in Rutozym.

Hiroyuki Sumi, MD, a researcher of the Japan Ministry of Education, discovered the enzyme and its remarkable benefits while searching for a natural way to break down excess fibrin in the blood, a major cause of heart disease, stroke, senility and even sudden death. Pleased with how successfully it dissolved fibrin and improved blood flow, Sumi (affectionately known as "Dr. Natto") gave nattokinase its name.

Rutozym

In the 1980s when the story of systemic enzyme therapy was well underway, scientists invited Dr. Karl Ransberger, founder of the enzyme formula Wobenzym, to Japan to present his discoveries in enzyme research. The country's low rate of heart attacks and its dietary link to natto intrigued Dr. Ransberger. Eager to investigate its potential use in alternative healthcare, he carried several pounds of natto home to Europe. After years of testing, his research confirmed that nattokinase did, in fact, improve blood flow by removing cross-linked fibrin from the blood stream.

Based on his nearly five decades of experience with the proteolytic Natural Support for Cardiovascular Health (protein-splitting) enzymes in Wobenzym, Dr. Ransberger knew that an enzyme mixture would prove even more effective than a single enzyme formula. So, to the nattokinase he added two of the enzymes in Wobenzym known to normalize inflammation. Then he increased its total effect with a proprietary flavonoid complex. As a result, the formula not only improved blood flow, it strengthened the integrity of blood vessels and helped manage the body's systemic inflammatory response, promoting better overall health. Dr. Ransberger teamed up with Naturally Vitamins to further develop, test and perfect the Rutozym formula.

Today, Dr. Ransberger's legacy lives on through Naturally Vitamins' continuing research on systemic enzyme therapies. Most recently, Naturally began a 2003 clinical trial in Chicago to evaluate the benefits of Rutozym in heart patients. In cooperation with the leading manufacturer of nattokinase in Japan, the trial will examine the effects of Rutozym on blood viscosity (thickness) and blood pressure. On completion, the results will be published in a peer-reviewed journal.

How Rutozym Works

Rutozym works by reinforcing your body's own enzymes. As the building blocks of life, enzymes make every chemical action in the body possible. Though you are born with thousands of enzymes, as time goes by your supply diminishes. Scientific research shows that replenishing your natural supply with systemic enzymes can support your body's immune functions and healing processes.

Rutozym is a plant-based systemic enzyme formula containing nattokinase. But it also contains other proteolytic enzymes and ingredients carefully blended to improve heart health and enhance your body's innate ability to heal. Rutozym contains the proteolytic enzymes bromelain (from pineapple) and papain (from papaya) known to effectively rebalance the body's inflammatory response. Rutozym also contains rutin to strengthen capillaries and other connective tissue, and white willow bark, which is often called "nature's aspirin."

While doctors often recommend an aspirin a day to help prevent heart disease and stroke, the daily use of Rutozym has no gastrointestinal side effects. With new research, the scope of Rutozym's benefits continues to increase. Supplement Facts

Serving Size: 2 Tablets
Servings Per Container: 60 amnt/serving %daily
nattokinase (20,000 FU/gm) 25mg *
Bromelain (2,450 GDU/gm) 90mg *
Papain N.F. (2,400 USP Units/mgl) 100mg *
Rutin bioflavonoid Complex (rutosides & rutinosides) 120mg *
White willow bark extract (15% solicin/7% plyphenols) 100mg *


* Daily value not established.

Other Ingredients: Plant Fiber, Povidone, Modified Cellulose Gum, Colloidal Silica, Titanium Dioxide Mineral, Vegetable Stearic Acid and pH-Resistant Enteric Coat.

--
Buy Wobenzyme at Vitanet


(https://vitanetonline.com:443/forums/Index.cfm?CFApp=1&Message_ID=1225)
---
Policosanol and Nattokinase together!



Date: December 31, 2005 09:33 AM
Author:
Darrell Miller (dm@vitanetonline.com)
Subject: Policosanol and nattokinase together!

Two HOT Ingredients Together For the First Time!
Policosanol and nattokinase
23 mg Policosanol
100 mg nattokinase

Nature's Life Policosanol is standardized to 95% Total Aliphatic Alcohols including 50% Octacosanol. Our nattokinase supplies 1250 Fibrinolytic Units. It is the perfect addition to healthy diet and daily exercise.
Policosanol Extracted from Sugar Caon wax - 50% Octacosanol
nattokinase derived from natural fermentation of soybeans.
Natures Life Feel the Energy of the Sun!
Supplement Facts:
Serving Size: 2 tablets
Servings per container 25

nattokinase (Soy bean Fibrinase)(Supplying 1250 FU [Fibrionlytic Units]) - 100mg
Policosanol (from Sugar Cane)(Standardized to 95% Total Alcohols including 50% Octacosanol) - 23mg

Other ingredients:


--
Buy Policosanol and nattokinase at Vitanet &reg


(https://vitanetonline.com:443/forums/Index.cfm?CFApp=1&Message_ID=1139)
---
Nattokinase Fact Sheet



Date: December 08, 2005 05:14 PM
Author:
Darrell Miller (dm@vitanetonline.com)
Subject: nattokinase Fact Sheet

nattokinase Fact Sheet
Neil E. Levin, CCN, DANLA 8/8/05

LIKELY USERS: People seeking to support heart health and healthy circulation.1-6

KEY INGREDIENTS: nattokinase, an enzyme

STRUCTURE/FUNCTION USE: nattokinase is an enzyme isolated from Natto, a traditional Japanese fermented soy food. Natto has been consumed safely for thousands of years for its numerous health benefits. More recently, both clinical and non-clinical studies have demonstrated that nattokinase supports heart health and promotes healthy circulation. Each serving of NOWR nattokinase provides 2,000 FU (Fibrinolytic Units) to help keep already healthy levels of blood clotting factors within a normal range. 1-6

ADDITIONAL PRODUCT USE INFORMATION & QUALITY ISSUES: An assay of 2,000 FU (Fibrinolytic Units) is equivalent to 160 IU on the Urokinase assay. The FU assay measures nattokinase activity by using the fibrin plate method and measuring the absorption of released low-molecular weight substances.7 NOW nattokinase is made from non-GE (non-genetically engineered) bacteria (Bacillus subtilis var. Natto) grown on non-GE soybeans and standardized on a base of non-GE, corn-derived maltodextrin.

SERVING SIZE & HOW TO TAKE IT: Take one vegetarian Vcap once or twice a day between meals (without protein).

COMPLEMENTARY PRODUCTS: Vein SupremeTM, Tru-E Bio ComplexTM, Pycnogenol®, garlic, and cayenne

CAUTIONS: None.

SPECIFIC: People with blood coagulation disorders or who take anticoagulant ("blood thinning") medications (including aspirin) should consult a physician before use. Do not take if prone to bleeding. Unlike some other brands, NOWR nattokinase contains no Vitamin K (K1 or K2), which would enhance clotting.

GENERAL: Pregnant and lactating women and people using prescription drugs should consult their physician before taking any dietary supplement. This information is based on my own knowledge and references, and should not be used as diagnosis, prescription or as a specific product claim. Information given here may vary from what is shown on the product label because this represents my own professional experience and understanding of the science underlying the formula and ingredients. When taking any new formula, use common sense and cautiously increase to the full dose over time.

Disclaimer: These statements have not been evaluated by the FDA. This product is not intended to diagnose, treat, cure or prevent any disease.

REFERENCES:

1. Fujita M, Hong K, Ito Y, Fujii R, Kariya K, Nishimuro S (1995) Thrombolytic effect of nattokinase on a chemically induced thrombosis model in rat. Biol Pharm Bull 18(10):1387-1391
2. Sumi H, Hamada H, Nakanishi K, Hiratani H (1990) Enhancement of the fibrinolytic activity in plasma by oral administration of nattokinase. Acta Haematol 84(3):139-143.
3. Suzuki Y, Kondo K, Ichise H, Tsukamoto Y, Urano T, Umemura K (2003) Dietary Supplementation With Fermented Soybeans Suppresses Intimal Thickening. Nutrition 19:261-264.
4. Suzuki Y, Kondo K, Matsumoto Y, Zhao B-Q, Otsuguro K, Maeda T, Tsukamoto Y, Urano T, Umemura K (2003) Dietary supplementation of fermented soybean, natto, suppresses intimal thickening and modulates the lysis of mural thrombi after endothelial injury in rat femoral artery. Life Sci 73:1289-1298.
5. Ito H, Suzuki T (2002) Effect of oral administration of nattokinase extract on blood mobility. Society of Analytical Bio-Sciences 25(4):1-5.
6. An Open Clinical Pilot Study to Evaluate the Safety and Efficacy of Natural Super Kinase as an Add-On Oral Fibrinolytic Agent to Low Molecular Weight Heparin and Anti-Platelets in Acute Ischaemic Stroke. (no authors listed) (2004)
7. Method: J of Agri Food Chem, Vol 48 (2000) P3, 210-213, 216



--
Buy nattokinase at Vitanet &reg



(https://vitanetonline.com:443/forums/Index.cfm?CFApp=1&Message_ID=1002)
---
Nattokinase - Systemic Enzyme for Healthy Circulation



Date: August 03, 2005 05:38 PM
Author:
Darrell Miller (dm@vitanetonline.com)
Subject: nattokinase - Systemic Enzyme for Healthy Circulation

NEW PRODUCT ANNOUNCEMENT
nattokinase—100 mg Capsules!
Systemic Enzyme for Healthy Circulation
•A systemic enzyme isolated from the traditional Japanese soy food natto, now available in potent 100 mg capsules.
•Supports cardiovascular health and normal blood flow by assisting in the body's circulatory clearing system; promotes normal fibrin levels in blood.
•Features high-grade NSK-SD™ nattokinase, the most highly studied form of nattokinase recommended by leading researcher, Dr. Ralph E. Holsworth, Jr.
•Also available in 36 and 50 mg softgels.

1 capsule contains:

nattokinase (NSK-SD™) 100 mg
providing 2,000 fibrin units (FU) of activity

Suggested Use: 1 capsule three times daily on an empty stomach with 8 ounces of water, or as recommended by your health care professional.



--
Vitanet &reg



(https://vitanetonline.com:443/forums/Index.cfm?CFApp=1&Message_ID=724)
---
NATTOKINASE - A Systemic Enzyme for Healthy Circulation ...



Date: June 04, 2005 10:25 AM
Author:
Darrell Miller (dm@vitanetonline.com)
Subject: nattokinase - A Systemic Enzyme for Healthy Circulation ...

You may not have worried about the effects of aging when you were younger. But now, you are interested in staying fit. Maintaining your cardiovascular health – for women as well as men – may be one of your greatest concerns. Every tissue in your body relies on your heart to circulate blood through approximately 60,000 miles of your blood vessels. This complex network requires a holistic health approach. Enzymes, which accelerate chemical reactions, can help with a lot more than just your digestion. Systemic enzymes are a special class of enzymes that work on every system in your body to support your overall health. Source Naturals has searched around the globe to bring you nattokinase, a systemic enzyme from Japan that supports the fibrinolytic blood clearing system. Reach for nattokinase to promote your cardiovascular health today.
Supports Healthy Circulation
Source Naturals introduces the science of nattokinase, the natural way to support healthy circulation. A systemic enzyme derived from the fermented soy food natto, nattokinase supports your body's mechanisms for clearing blood to maintain your cardiovascular health.
Systemic Enzymes
If you are a mature man or women, then maintaining cardiovascular health may be one of your greatest concerns about aging. Every tissue in your body relies on your heart to circulate six liters of blood through approximately 60,000 miles of your arteries, veins and capillaries. This complex network requires a holistic health approach. You might think that all enzymes are just for digestion. Actually, enzymes accelerate thousands of chemical reactions in your body. And systemic enzymes are a special enzyme class that work on every system in your body to support your complete, or systemic, health. Different systemic enzymes, such as papain, bromelain, pancreatin and nattokinase, each work in different ways. The results can include reducing cellular irritation, promoting clear blood flow and supporting balanced immune reactions for your shortterm comfort and long-term health.
An Ancient Japanese Health Secret
The legend about the discovery of natto begins thousands of years ago with Yoshiie Minamoto, a famous Japanese warrior, who was forced to pack hot cooked soybeans in straw for traveling. When the soybeans were later unpacked, the sticky mess was considered spoiled. But when the horses, notoriously picky eaters, preferred this soy food, then people began consuming natto and discovering its health benefits.
How It Works
Healthy circulation occurs when your blood flows smoothly. It takes complex cascades of events to maintain this cardiovascular balance. Source Naturals nattokinase can help. nattokinase doesn't inhibit blood clot formation. Instead, it works to support healthy circulation in three ways. First, nattokinase assists the fibrinolytic blood clearing system by breaking down cross-linked fibrin protein deposits in the blood. Second, in preliminary studies, natto extracts promote clear blood flow by reducing Euglobulin Lysis Time (ELT). Third, nattokinase supports blood clearing by breaking down Plasminogen Activator Inhibitor–1 (PAI-1), an inhibitor of an enzyme that helps keep blood flowing. Lifestyle conditions such as high stress, high glucose levels and high amounts of adipose tissue are associated with increased PAI-1 levels. Healthy circulation can do wonders to support your total health. When your circulation isn't balanced, then your tissues aren't getting enough nutrients and your blood isn't clearing enough wastes away, which can increase cellular irritation and decrease overall cell health. Alternately, systemic enzymes such as nattokinase support healthy circulation so your tissues can get optimal levels of nutrients delivered and wastes removed for your better health.
Lifestyle Strategies for Maintaining Cardiovascular Health
Eat a Healthy Diet: A diet low in cholesterol, saturated fats and trans-fatty acids, and high in complex carbohydrates and fiber is important for your cardiovascular health. Good choices include fruits and vegetables, whole grains, lean red meats, fish and poultry without skin (up to 6 oz per day), lowfat or fat-free dairy products, beans and peas, and healthy fats such as olive oil in limited amounts. Avoid sugar, which has been reported to increase risk factors linked to heart disease. Some healthy cooking tips include using a rack to drain off fat when you broil, roast or bake; using wine, fruit juice or marinades to baste; broiling instead of pan-frying; using a vegetable oil spray to brown or sauté foods; and cooking with egg whites instead of yolks. Exercise Regularly: Maintaining healthy cholesterol levels is important for supporting your cardiovascular system. Exercise may increase heart healthy HDL cholesterol and lower blood triglycerides (fats), partly because of the decrease in total body fat and increase in muscle mass that usually accompanies exercise. A recent study reported that dietary changes improve cholesterol levels only when an aerobic exercise program is also included. Regular aerobic exercises—brisk walking, jogging, swimming, biking, aerobic dance, and racquet sports—are the best forms of exercise for lowering LDL and raising HDL levels. Experts recommend that people aim for a routine of 30 minute brisk walks most days of the week; an excellent goal is 20 to 25 miles a week, but in terms of raising HDL levels, more is better. Resistance (weight) training offers a complementary benefit by reducing LDL levels. Quit Smoking: Cigarette smoking lowers HDL cholesterol levels and is directly responsible for approximately 20% of all deaths from heart disease. The toxic effects of cigarette smoke damage blood vessels in the heart and legs. In fact, smoking doubles an individual's risk of heart attack with any level of blood cholesterol. The importance of breaking this habit cannot be emphasized enough. Drink Alcohol Only in Moderation: Many studies have reported that modest consumption of alcohol increases HDL levels and protects against heart disease and possibly stroke. However, since alcohol consumption can cause other health problems, you should consult your health care professional about alcohol use. It has been suggested that antioxidants in red wine such as flavonoids and polyphenols contribute to alcohol's protective properties. Take the Right Supplements: Many supplements can help support your heart health. Folic acid, one of the B vitamins, supports arterial health by balancing homocysteine levels. Magnesium, potassium, and calcium all help to maintain heart muscle health. Antioxidants such as betacarotene, vitamin C, vitamin E, and those found in extracts of green tea support blood vessel integrity. And omega-3 fatty acids, such as those found in flax seeds, cod liver oil, and other dietary supplements support healthy blood flow. Additionally, you can take LIFE FORCE, Source Naturals' best selling multiple. Systemic enzymes such as nattokinase are a new class of natural compounds that can have a significant impact on your cardiovascular, joint and immune health. Source Naturals is pleased to partner with your local health food stores and participating health professionals – the only places where you can find these natural health advances – to bring you nattokinase. Try this ancient Japanese secret to support your cardiovascular health today.
References
Sumi, H. et al. (1990). Enhancement of the fibrinolytic activity in plasma by oral administration of nattokinase. Acta Haematologica. (84): 139-143. Fujita, M. et al. (1995). Transport of nattokinase across the rat intestinal tract. Biological and Pharmaceutical Bulletin 18(9): 1194-1196. Yamamoto, K. et al. (2002). Plasminogen activator inhibitor-1 is a major stress-regulated gene: implications for stress-induced thrombosis in aged individuals. Proceedings of the National Academy of Sciences. 99(2): 890-895.


--
VitaNet &reg
VitaNet &reg Staff


(https://vitanetonline.com:443/forums/Index.cfm?CFApp=1&Message_ID=180)
---



Date: May 10, 2005 10:49 AM
Author:
Darrell Miller (dm@vitanetonline.com)

(https://vitanetonline.com:443/forums/Index.cfm?CFApp=1&Message_ID=21)
---
Nattokinase: Food For Cardiovascular Health



Date: May 10, 2005 10:13 AM
Author:
Darrell Miller (dm@vitanetonline.com)
Subject: nattokinase: Food For Cardiovascular Health

Say it Ain't Soy!
Yes, but this soybean is different! What makes it different is simple. after hours of fermentation, the boiled soybean metamorphose to an ancient medicinal food called "Natto" pronounced "Nah'-Toe." Natto may just be the "perfect food," producing 18 valuable amino acids and an enxyme natokinase that may challenge the pharmaceutical industry's best "blood-clot busters." Natto, which has recently attracted attention throughout the world, is the third most popular type of fermented soybean in the japanese diet. Japan has the highest average longevity in the world, which may partly be attributed to a high consumption of natto.
When compared with ordinary soybeans, the natto produces more calories, protein, fiber, calium, potassium and vitamin B2. Its high protein and economical price in terms of protein per gram has earned it the sobriquet. "Hata-ke no niko," a meat of the field. This nickname appears well deserved, as in comparison with an equivalent amount of beef, natto has slighly less protein (16.5 grams to 21.2 grams),but contains more carbohydrates and fiber, and is also higher in calcium, phosphorous, iron and vitamin B2. Plus, it has nearly double the calcium and far more vitamin E to boot.
According to legend, the first person to originate traditional Japanese natto was the famous warrior Yoshiie Minamoto during the Heian era of Japanese history (794 - 1192 A.D.). The horse was extremely important to the Japanese samurai warrior of the period, and great care was given to provide suitable provisions for the horses when armies were on the move. Typically, boiled soybeans were cooled down, dried in teh sun and packed immediately in rice straw bags for transport with the army. If the army was on a rapid deployment, the boiled soybeans were packed hastely into the rice straw bags with out cooling or drying. The rice straw just happened to contain a harmless and naturally occuring microorganism, Bacillus Subtilis that fermented the soybeans and producted natto with its characteristic sticky texture.
Initially, the soybeans were presumed to have spoiled until yashiie minamoto observed that his horses were "picky eaters" and demonstrated a preference for the "spoiled" Soybeans or natto. One day, Minamoto demonstrated tremendous courage and dipped his fingers into the seemingly rotten goo. To his astonishment, the fermented soybeans were not only edible but had a distinct umami flavor. Minamoto was responsible for introducing natto to northwestern Japan, where he ruled. To this day natto is especially popular in that region of Japan as a folk remedy for fatigue, beriberi, dysentery, heart and vascular deseases.
The most distinctive features of natto are the adheasive surrounding the soybeans and the strong flavor. The sticky material has been shown to consist of poly-g-glutamic Acid (D and L) and polysaccharides (Levan-form fructan), and the strong "cheese like" flavor is due to the presence of pyrazine. These features sometimes make it hard for some people, especially people from other countries, to accept natto; however, these are the main factors which give natto the outstanding properties. Natto, which has recently attracted attention throughout the world, is a familiar part of the Japanese diet.
Technical Aspects of nattokinase:
nattokinase produces a prolonged action in two ways: it prevents the formation of thrombi and it dissolves existing thrombus. nattokinase orally administrated to twelve healthy adults indicated elevations in the breakdown products of the fibrin and the ability of the blood to break down fibrin called eugobulin fibrionlytic activity (EFA). These results suggest the ability of nattokinase to accelerate fibrinolysis in the blood for a prolonged period of time. FDP levels in the adults drastically increased 4 hours after the administration of the nattokinase, indicating that fibrin within the blood vessels is gradually being disolved with repeated intake of nattokinase. By measuring the EFA & FDP levels, the activity of nattokinase has been determined to last for 8 to 12 hours. An additional parameter for confirming the action of nattokinase following oral administration is a rise in blood levels of tissue plasminogen activator (TPA) antigen, which indicates a release of TPA from the endothelial cells and/or the liver and the endogenous production of plasmin (The body's blood clotting buster).6,7
In 1995, researchers from Miyazki Medical College and Kurashiki Unerversity of science and arts in Japan studied the effects of nattokinase on the blood preasure in both animals and human subjects. In addition, the researchers confirmed the presence of inhibitors of angiotensin converting enzyme (ACE) within the test extract, which consisted of 80% ethanol extract of lyophilized viscous materials of natto. ACE causes blood vessels to narrow and blood pressure to rise - by inhibiting ACE; nattokinase has a lowering effect on blood pressure.1,2
The same natto extract was then tested on human volunteers with high blood pressure. Blood pressure levels were measured after 30 grams of lyophilized extract (Equivalent to 200 grams of natto food) was administered orally for 4 consecutive days. In 4 out of 5 volunteers, the systolic blood pressure (SBP) decreased on average from 173.8+- 20.5 mmHg to 154.8+-12.6 mmHg. Diastolic blood pressure (DBP) decreased on average from 101.0+- 11.3 mmHg to 91.2+- 6.6 mmHg. On average, this data representes a 10.9 percent drop in SBP and a 9.7 precent drop in DBP. 1,2,6
Disclaimer: The above artical is for informational purposes only and is not intended to diagnose or treat a particular illness. The reader is encouraged to seek the advice of a holistically competen t licensed professional health care provider. The information in this artical has not been evaluated by the Food and Drug Administration. This product is not intended to diagnose, treat, cure or prevent any desease.
--
VitaNet&reg


(https://vitanetonline.com:443/forums/Index.cfm?CFApp=1&Message_ID=20)
---
Estro-3 60 Vegetarian Capsules



Date: May 07, 2005 10:30 AM
Author:
Darrell Miller (dm@vitanetonline.com)
Subject: Estro-3 60 Vegetarian Capsules

Estro-3 Dietary Supplement to help restore Balance Naturalls. More and more women rely on plant derived phytoestrogens as a natural way to help support a woman's transition. The Solaray&reg brand is proud to introduce a highly advanced and innovative proprietary blend of licorice, pomegranate, and hops with a Guaranteed Potency(GP) amount of phytoestriol, phytostrone, and phytoestrodiol three phytoestrogens that are naturally occuring.
Trust in the Power of Three!
Most plant estrogens (Phytoestrogen) products contain genistein and daidzein. Estro-3 dietary supplement provides three sources of novel phytoestrogens-- phytoestriol, phytoestrone, and phytoestradiol.
Support herbs
Butcher's Broom is an herb that has been used traditionally to provide nutritive support for healthy, normal blood circulation.
Indole-3-carbinol is a sulfur-based compound from cruciferous vegetables that breaks down into metabolites that may play a beneficial role in supporting estrogen metabolism down various pathways and may play a support role in normal, healthy cell function.
nattokinase is a fibrinolitic enzyme produced from natto, a traditional japanese cheese-like substance made from fermented soybean, that may help provide nutritive support of normal blood flow.
Estro-3 balance estrogen naturally
Darrell -- VitaNet &reg VitaNet &reg Staff
(https://vitanetonline.com:443/forums/Index.cfm?CFApp=1&Message_ID=9)