Veglife 100% Vegetarian Product line at 44 OFF or more. call today and ask!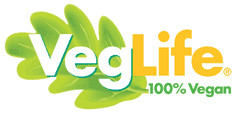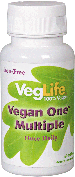 When you make a lifestyle choice to become a vegetarian or vegan, there will naturally be many adjustments to be made when converting to a different diet. Until you are used to a different way of eating, you may be short of some essential vitamins and minerals. To complement your new lifestyle you want to be assured that any vitamin supplements you take are suitable for a vegan or vegetarian diet.
Veglife is a long established completely vegan vitamin supplement line that is suited to those who choose not to eat or utilise animal products in their life. When the brand began, it was committed to producing a supplement that contained zero ingredients derived from animals such as gelatine, commonly used in products. They developed innovative methods to use a cellulose capsule to contain the supplement. Combined with high quality vitamins and minerals, this supplement is ideal for short term or long term when adhering to a strict eating regime.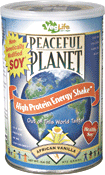 The careful attention to detail of Veglife vitamins also means the product delivers and performs to keep your body in balance, maintaining the right support for mind and body with potent vitamins designed for a vegetarian and vegan diet.
The team behind this brand are determined their product is the best brand on the market and customer reviews clearly show that the product consistently performs especially for those who are adapting to a new diet and also for those who want the assurance they are receiving all of the vital vitamin elements to keep them healthy.
The multivitamins deliver more than 100% of 21 essential minerals and vitamins with extra vitamin B12. The capsules are derived from 100% vegan ingredients. The formula is free of common allergens such as yeast, soy, wheat, corn, legumes, tree nuts, and peanuts. This means they are safe to take if you are a celiac, suffer any allergic responses, or have digestive disorders. They are also free from sugar, salt and have no artificial colors, preservatives, or flavors. Another bonus is they can be bought with iron or without depending on your needs.
Little wonder Veglife vitamins are a trusted brand used by customers who believe in this product that assists them daily in their chosen lifestyle.
Shipping as low as $4.00 (1 bottles) 100 ct bottles.
1. 73700


$ 9.48
47% OFF

2. 73770


$ 7.55
44% OFF