Click here for Astragalus Root Organically Grown 550mg from Solaray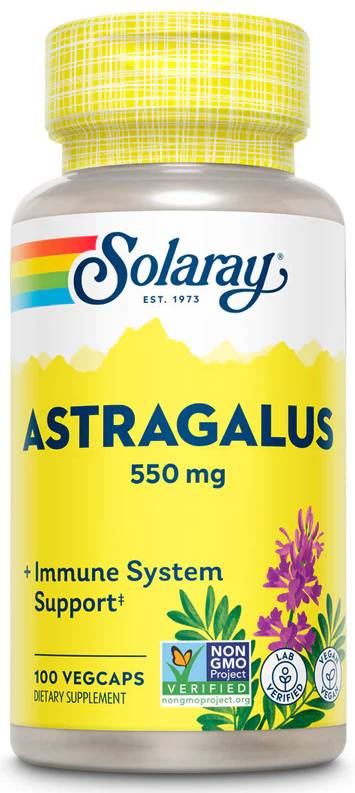 Size: Veg Cap (Btl-Plastic) 100ct
S.Retail: $ 15.79
39% OFF
$ 9.63


WARNING:

Do not use if safety seal is broken or missing. Keep out of reach of children. Keep your licensed health care practitioner informed when using this product, especially if you are taking a prescription medication.

DIRECTIONS:

Use only as directed. Take one VegCap daily with a meal or glass of water. Store in a cool, dry place.

Supplement Facts




Serving Size: 1 VegCap



---
Amount Per
Serving
% Daily
Value

---

Organic Astragalus (Astragalus membranaceus) (root)
550 mg
*

---
Other Ingredients: Vegetable Celllulose Capsule.
Click here for BeetRoot Juice Organic from Solaray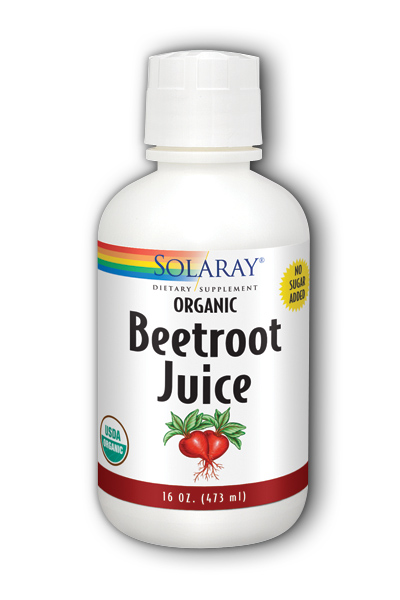 Size: 16 fl oz
S.Retail: $ 25.39
39% OFF
$ 15.49



Health benefits of beet root juice

Beet root juice is often termed as the super food as it contains a number of nutritional compounds like magnesium, sodium, calcium, potassium and phosphorus. There are small quantities of selenium, manganese, copper, iron and zinc that are also present in the root extract of the beta vulgaris plant commonly known as beet root.

The beet root juice must be extracted from the raw plant, because cooking the plant reduces the notional value of the D amino acids and the flavonoids present in it. Vitamins like A, B3, B1, B2, B9 and C also loose some of their functions. Therefore having raw beet is better than having a cooked one.

Daily intake of the juice from beet root induces several health benefits that are supported by clinical investigations. Beet root juice reduces hypertension within an hour of intake, thereby preventing heart attack. Iron content from the juice prevents anemia and increases RBC count and also improves circulation of blood. Betacyanin found in the root juice can prevent cancer and betanin has been proven to effectively reduce tumors. Antioxidant compounds prevent ageing and also increases digestion and metabolism. Therefore beet root juice indeed has tremendous health benefits.



Click here for Hawthorn Berry Organically Grown from Solaray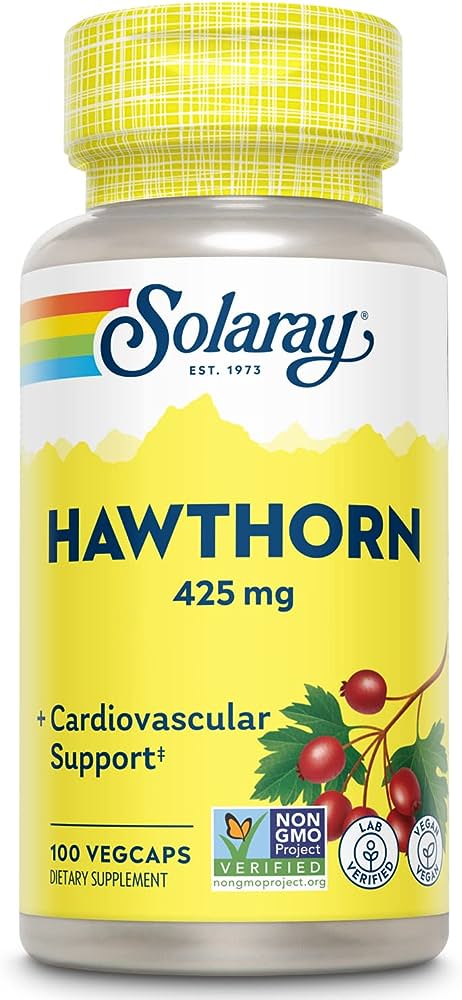 Size: 100 VegCaps
S.Retail: $ 12.59
41% OFF
$ 7.43


WARNING:

Do not use if safety seal is broken or missing. Keep out of reach of children. Keep your licensed health care practitioner informed when using this product.

DIRECTIONS:

Use only as directed. Take one VegCap three times daily with a meal or glass of water. Store in a cool, dry place.

Supplement Facts




Serving Size: 1 VegCap



---
Amount Per
Serving
% Daily
Value

---

Hawthorn (Crataegus oxyacantha) (berry)
425 mg
*

---
Other Ingredients: Vegetable Cellulose Capsule.
Click here for Organic Alfalfa from Solaray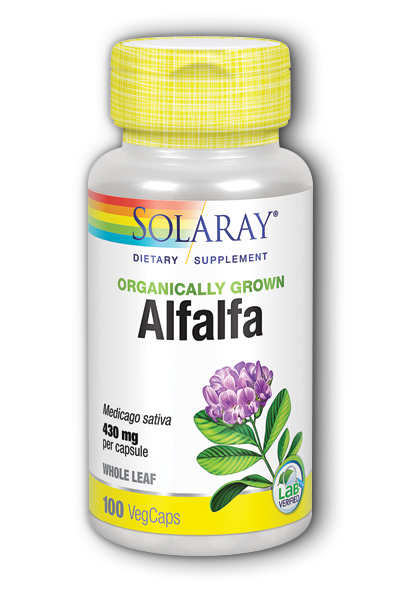 Size: 100ct 430mg
S.Retail: $ 12.49
40% OFF
$ 7.49



Ingredients: Amount per serving: % Daily Value: +
Organic Alfalfa (Medicago sativa) (leaf) 860 mg ~
Total Carbohydrate < 1 g < 1%

Other Ingredients:
Vegetable Cellulose (capsule)



Organic Alfalfa
Description:
 
Product #:
1910
Size:
100ct 430mg
Serving Size:
 
Click here for Organic Burdock Root from Solaray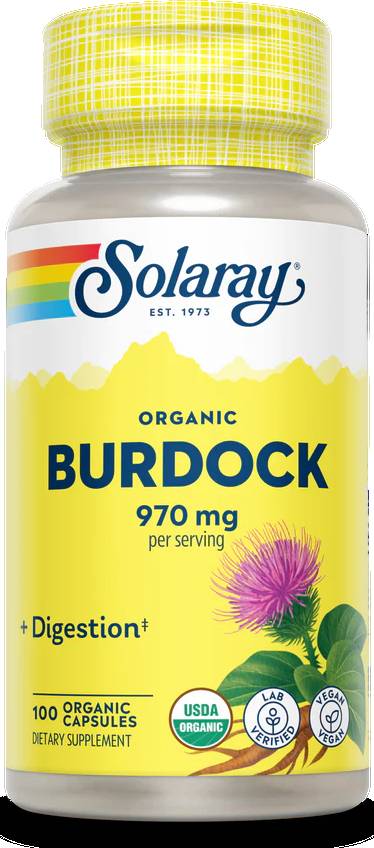 Size: 100ct 540mg
S.Retail: $ 13.79
40% OFF
$ 8.27



Ingredients: Amount per serving: % Daily Value: +
Organic Burdock (Arctium lappa) (root) 1.08 g ~
Dietary Fiber < 1 g 3%
Total Carbohydrate 1 g < 1%

Other Ingredients:
Vegetable Cellulose (capsule)



Organic Burdock Root
Description:
 
Product #:
19110
Size:
100ct 485mg  
Serving Size:
 
Click here for Organic Dandelion Root from Solaray

Size: 100ct 520mg
S.Retail: $ 20.49
40% OFF
$ 12.29



Ingredients: Amount per serving: % Daily Value: +
Organic Dandelion (Taraxacum officinale) (root) 1.04 g ~
Total Carbohydrate < 1 g < 1%

Other Ingredients:
Vegetable Cellulose (capsule)



Organic Dandelion Root
Description:
 
Product #:
19210
Size:
100ct 520mg
Serving Size:
 
Click here for Organic Echinacea Angustifolia Root from Solaray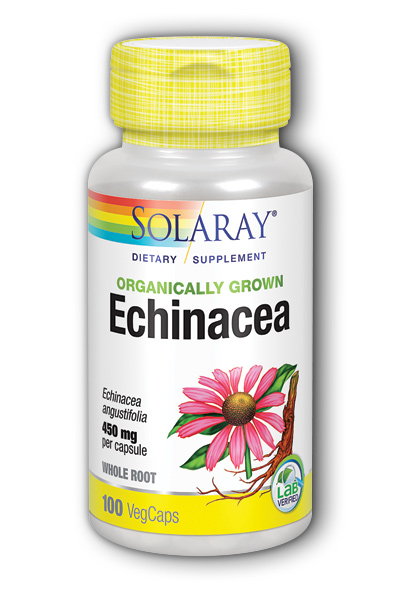 Size: 100ct 450mg
S.Retail: $ 23.69
40% OFF
$ 14.21



Ingredients: Amount per serving: % Daily Value: +
Organic Echinacea (Echinacea angustifolia) (root) 900 mg ~
Total Carbohydrate < 1 g < 1%

Other Ingredients:
Vegetable Cellulose (capsule)



Organic Echinacea Angustifolia Root
Description:
 
Product #:
19240
Size:
100ct 450mg
Serving Size:
 
Click here for Organic Echinacea Purpurea from Solaray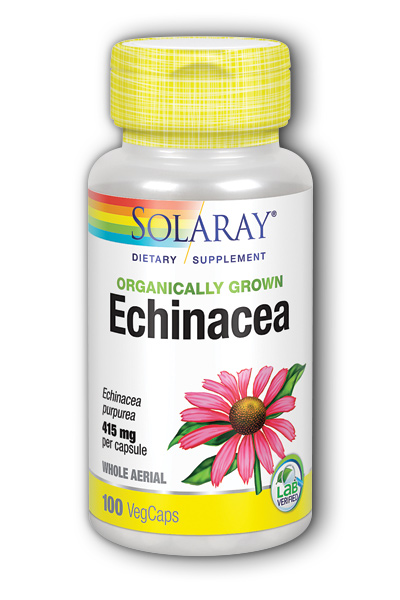 Size: 100ct 415mg
S.Retail: $ 15.89
40% OFF
$ 9.53



Ingredients: Amount per serving: % Daily Value: +
Organic Echinacea ( Echinacea purpurea ) (aerial) 1.245 g ~
Dietary Fiber < 1 g 2%
Total Carbohydrate 1 g < 1%

Other Ingredients:
Vegetable Cellulose (capsule)



Organic Echinacea Purpurea
Description:
 
Product #:
19241
Size:
100ct 415mg
Serving Size:
 
Click here for Organic Echinacea purpurea Herb from Solaray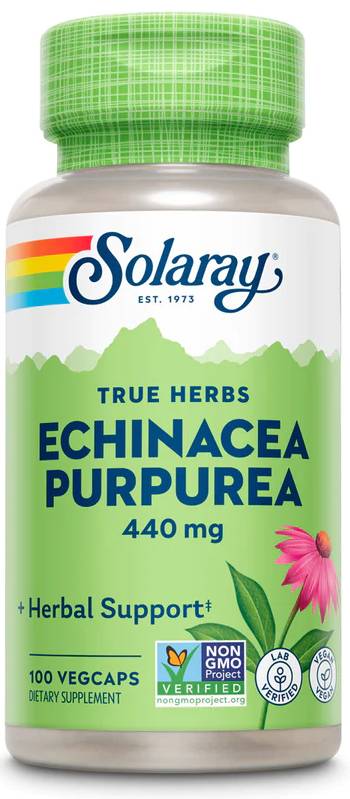 Size: 100ct 380mg
S.Retail: $ 14.29
40% OFF
$ 8.57



Ingredients: Amount per serving: % Daily Value: +
Echinacea (Echinacea purpurea)(aerial) 380 mg ~

Other Ingredients:
Gelatin (capsule), cellulose and magnesium stearate



Organic Echinacea Purpurea Herb
Description:
 
Product #:
12415
Size:
100ct 380mg
Serving Size:
 
Click here for Organic Echinacea Purpurea Root from Solaray

Size: 100ct 450mg
S.Retail: $ 20.59
40% OFF
$ 12.35



Ingredients: Amount per serving: % Daily Value: +
Organic Echinacea (Echinacea purpurea) (root) 900 mg ~
Total Carbohydrate < 1 g < 1%



Organic Echinacea Purpurea Root
Description:
 
Product #:
19242
Size:
100ct 450mg
Serving Size:
 
Click here for Organic Elderberry Gummies from Solaray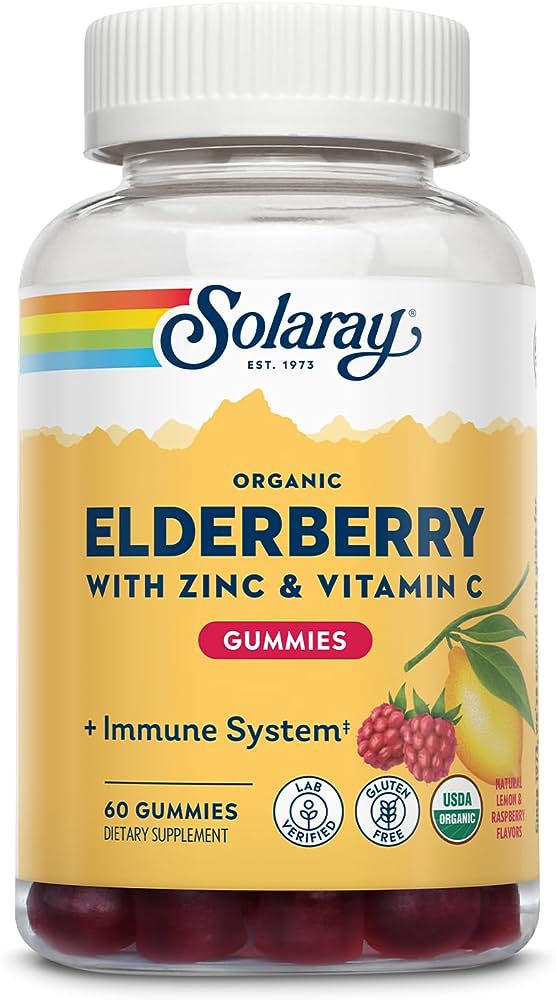 Size: 60ct
S.Retail: $ 25.99
40% OFF
$ 15.59

Click here for Organic Eleuthero from Solaray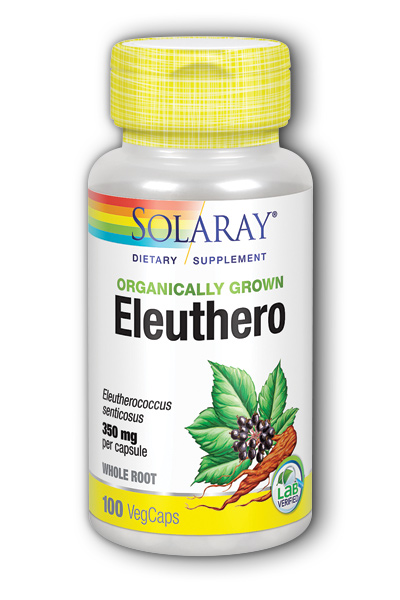 Size: 100ct 400mg
S.Retail: $ 12.19
40% OFF
$ 7.31



Ingredients: Amount per serving: % Daily Value: +
Organic Eleuthero (Eleutherococcus senticosus) (root) 800 mg ~
Total Carbohydrate < 1 g < 1%

Other Ingredients:
Vegetable Cellulose (capsule)



Organic Eleuthero
Description:
 
Product #:
19314
Size:
100ct 350mg
Serving Size: