Buy Solaray At Discount Prices Of 43% Off And Up!


Progesterone


Messages 1-30 from 50 matching the search criteria.
---
Progesterone cream can Help Wtih PMS And Menopause


Date: March 13, 2014 04:35 PM
Author:
Darrell Miller (dm@vitanetonline.com)
Subject: Progesterone cream can Help Wtih PMS And Menopause

PMS on women
Imbalance of hormone is one of the most common problems among many women. These problems can include, increasing of weight, headache, sickness, emotional imbalance and so many other health issues. Because of this hormonal imbalance many of these women go to various health centers for this. However, if they have the problems of menopause or PMS issue due to hormonal imbalance, then Progesterone cream can also help women's greatly in these kind of situations.

What is Progesterone
Since, Progesterone hormone is also known as the regulator of all the hormones, so Progesterone cream can help in regulation of all hormones in body. This hormone not only balances the estrogen in a woman's body, but it also regulates other hormones as well that are essential for proper functioning of the body. These addition hormones include thyroid and estrogen that help you regulate various function of your body along with your mood swing, headache, breast soreness, water retention, weight gain and much more.

Other than this, Progesterone cream can also help you in regulation of your PMS and menopause in a best possible manner. Also, if you have any kind of hot flashes or vaginal dryness, then also you can get a lot of help with this cream because a part of cream can transform into estrogen and these problems occur due to lack of estrogen only. So if you will use this cream, then you can also get a great help in this particular problems.

So, if you have any kind of problem due to your hormonal imbalance or you are getting issues of PMS or menopause problems, then you can use Progesterone cream and you can get great help in your health. So, if you have this issue you can simply use this cream and you can get a lot of health benefit with it.
(http://vitanetonline.com/forums/Index.cfm?CFApp=1&Message_ID=3061)
---
Benefits of herb chaste berry for women



Date: January 17, 2014 08:20 AM
Author:
Darrell Miller (dm@vitanetonline.com)
Subject: Benefits of herb chaste berry for women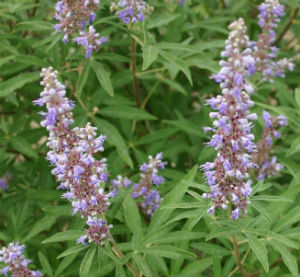 Premestrual Syndrome (PMS)
Premenstrual syndrome impacts over 70% to 90% of ladies before menopause in the US and less for ladies in Southeast Asia in light of their contrast in living style and social structure. The event of premenstrual syndrome (PMS) have more than multiplied in the course of recent years because of the acknowledgement of it as a therapeutic condition that is initiated by bad eating methodology with high in soaked sustenance. Premenstrual syndrome is characterized as flawed capacity of the ovaries identified with the ladies' menstrual cycle, it impacts a ladies' physical and enthusiastic state, and frequently meddles with every day exercises as an aftereffect of hormone change. The syndrome happens one to two prior week's monthly cycle and after that decays when the period begins. In this article, we will talk about how standing berry tree impacts ladies with PMS.
Chaste Berry
I. Definition Chaste berry tree is an exceptionally significant herb; it has been utilized as drug since old Greek for menstrual issue incorporating absence of ovulation. Today the herb is well known for treating side effects of hormone lopsidedness.
II. How chaste berry tree impacts ladies with premenstrual syndrome it hard to accept that chaste beery tree holds no plant estrogen yet has been adequately utilized within treating premenstrual syndrome due to the accompanying lands
1. Iridoid Chaste beery tree holds iridoid incorporating aucubin and agnuside which are frequently intermediates in the bio combination of alkaloid. It serves to enhance invulnerable framework battling against irritation and serves to avoid muscle spam bringing about decreasing menstrual ache and spasms.
2. Androstenedione is the normal antecedent of male and female sex hormone generated by adrenal organ, chaste berry tree holds androstenedione which not just serves to tie the levels of terrible estrogen additionally equalize the levels of testosterone in the ladies figure bringing about decreasing the male example for some ladies with PMS.
3. Key oil Chaste berry tree holds cineol, pinene, castine and different substances, it serves to unwind the apprehensive framework and muscle that serves to diminish side effects of anxious pressure, for example, tension discouragement, menstrual agony and spasms brought about by over animated uterus muscle. It likewise serves to expand liver capacity for overall health.
4. Alkaloid As and alkaloid, it serves to diminish the manifestations of breast delicacy and bosom ache brought about over preparation of prolaction prior and then afterward ovulation.
5. Progesterone The chaste berry tree serves to repress if the levels of Progesterone in the event that it is excessively high or raise the levels of Progesterone in the event that it is excessively low, in this way, diminishing the danger of hormone awkwardness between estrogen and Progesterone.
(http://vitanetonline.com/forums/Index.cfm?CFApp=1&Message_ID=2969)
---
Health Benefits of Vitex



Date: December 20, 2013 09:04 AM
Author:
Darrell Miller (dm@vitanetonline.com)
Subject: Health Benefits of Vitex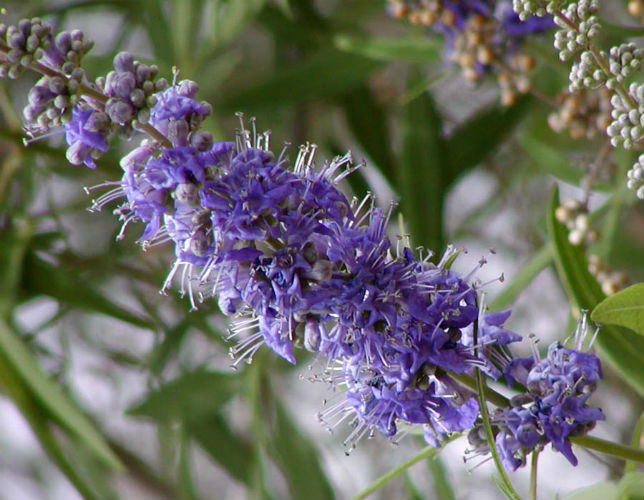 Health Benefits of Vitex
Taken from a mediterrenian tree, vitex has numerous health benefits in human life especially to women. Taken as alternative medicine, the herb can affect human body in various ways leading to diverse health benefits.
These benefits include;

Menopause alleviation

Women who consume vitex have been found to have longer reproductive life due to delayed menopause. This results from prevention of the women from hot flashes, night sweats, vaginal dryness and weight gain- identified as common signs of menopause. If properly administered, the herb has in addition been found to reduce the effects of hormonal imbalance such as excessive bleeding during menstruation.

Fertility enhancement

Vitex is used to enhance fertility. Studies have established that the herb helps women with irregular periods and consequent irregular ovulation. This has been attributed to the herb's ability to facilitate estrogen regulation in the body as required during the first half of ovulation cycle while enhancing improved levels of Progesterone required in maintaining pregnancy.

Maintains pregnancy

Research has established that the use of vitex during the first trimester reduces the chances of miscarriage. This has been established to be effective because the herb contains chemical substances necessary for enhancing and regulating hormonal balance in the body during pregnancy.

Alleviates Polycystic Ovarian Syndrome

Polycystic Ovarian Syndrome is a set of unpleasant signs and symptoms experienced during menstruation. They include severe stomach and backaches, cramps, fatigue among others. Consumption of vitex has been found to alleviate these hormonal based complications. During menstruation, women often suffer hormonal imbalances which lead to differences in their responses to issues as well as strained body and even pains at times. The use of vitex has been found to enhance hormonal stability leading to reduced effects of the disorders associated with hormonal imbalances.

Relieves breast pain

On consumption of vitex, it influences the pituitary glad to produce Progesterone hormone leading to reduction in breast pains especially during breast feeding.

References:
http://www.herbs-for-menopause.com/vitex/vitex-benefits.htm
http://www.livestrong.com/article/95347-vitex-benefits
http://hethir.hubpages.com/hub/vitex
(http://vitanetonline.com/forums/Index.cfm?CFApp=1&Message_ID=2931)
---
Can Butcher's Broom Help Fight Varicose Veins?



Date: January 11, 2013 12:36 PM
Author:
Darrell Miller (dm@vitanetonline.com)
Subject: Can Butcher's Broom Help Fight Varicose Veins?

Varicose Veins are abnormally thick veins that are twisted and enlarged. This problem occurs mostly in the leg and thigh veins. The thickened and twisted veins are called varicose veins. They can occur anywhere, but they mostly form in the legs because the legs work against gravity. Standing all day can increase the pressure on leg veins and cause varicose veins.

Causes

The normal function of veins is to carry blood from the outer body parts to the heart and lungs. The veins are provided with one-way valves, which prevent the blood from flowing backward within the vein. Defective or damaged valves are the main reason for varicose veins, as they allow the blood to flow backward, when it should be actually flowing up towards the heart. As the muscles contract to empty the veins, pressure builds up and this causes in the flow of more blood in the wrong way. Thus the pressure on the veins is increased and this causes varicose veins.

Factors that Aggravate Varicose Veins

* Pregnancy: During pregnancy, the blood volume increases and the growing uterus adds to the vein pressure in the legs, moreover, estrogen and Progesterone relax the vein walls. All this lead to varicose vein formation during pregnancy

* Standing for long

* Obesity

* Straining: Any bodily condition, such as chronic cough, chronic constipation or urinary retention, which may cause strain can increase the chances for varicose veins.

* Age: Mostly elderly people are more prone to varicose vein occurrence.

* Surgery or trauma: Surgery can sometimes interrupt in the normal flow of blood.

Treatment

There are different types of treatments available to shrink varicose veins and to improve circulation, from simple home remedies to surgeries or medications for severe cases. Natural supplements like Butcher's broom are considered to be a very effective treatment for varicosities.

Butcher's Broom

Butcher's broom is a small, clump-forming evergreen shrub with tiny green flowers. It is an aromatic, diuretic and mildly laxative herb that helps reduce inflammation, increase perspiration and constrict the veins. The whole plant, young shoots and roots are used medically. Young shoots can be eaten like asparagus. It grows commonly in woodlands and hedgerows, and also on coastal cliffs. It is widely grown from Iran to the Mediterranean and the United States.

Its scientific name is Ruscus aculeatus, but it is commonly known as butcher's broom because butcher's used the stiff twigs to clean their cutting boards. The herb has been used for nearly 2000 years, but its medicinal uses have become common only from the last century. Investigations conducted in the 1950s indicated that butcher's broom can induce vasoconstriction and thus might be useful in treating circulatory diseases.

How It Works?

The two primary chemicals in butcher's broom, ruscogenin and neoruscogenin, can cause the blood vessels to narrow or constrict. Their anti-inflammatory properties help improve blood circulation in legs by preventing pooling of blood and reduce swelling.

* The flavonoids and ruscogenins in butcher's broom cause the vessels to constrict, reduce blood collection and protect the capillaries. It strengthens blood vessels and improves circulatory health.

* Butcher's broom helps the blood vessels to release the accumulated blood, and thus reduces the size of the veins.

Therapeutic Uses

Butcher's broom is used internally to treat venous problems that vary from varicose veins to hemorrhoids. It is also used to strengthen the veins and capillaries. Butcher's broom may be the best natural solution for varicose vein treatment, because it helps with blood flow and circulation.
(http://vitanetonline.com/forums/Index.cfm?CFApp=1&Message_ID=2810)
---
Benefits of wild yam to women



Date: December 21, 2012 11:17 AM
Author:
Darrell Miller (dm@vitanetonline.com)
Subject: Benefits of wild yam to women

Wild yam which is also known as Dioscorea villosa has been used for a very long time to help women deal with various health issues especially those associated with menstrual cycles. There are various forms in which this herb can be taken for example capsules and creams. Wild yam is so popular among women due to the Progesterone properties that it carries. This herb contains an ingredient diosgenin which is converted in the body to produce Progesterone.

Progesterone plays a very crucial role in a woman's body. Some of the roles include;
This hormone is known to produce mucus which protects the vaginal area from infections. When there are higher levels of Progesterone in the blood, women will experience a spike in their libido. Supplementing with Progesterone is mostly beneficial after menopause when most women experience reduced intimate desires. Progesterone plays a major role during menstruation. It prepares the endothelium for fertilization. If fertilization does not happen, the levels of Progesterone will fall down resulting in menstrual periods.

Wild yam can help easy PMS

Women who experience painful cramps after menstruation could really benefit from Progesterone supplements. With its antispasmotic properties, the Progesterone may help to relax the muscles hence reducing the amount of pain experienced. Progesterone may also help to ease labor pains.

Wild Yam Is A Natural Progesterone

Women who are undergoing menopause may also want to use wild yam. This herb helps to restore hormonal balance thus ensuring that a woman does not face the usual hot flashes and sweating at night. Having hormonal imbalances could really deny you the comfort in life. Hormones such as Progesterone which are very crucial for a woman's body processes should always be checked. Progesterone supplements are most appropriate when you are experiencing Progesterone deficit. Wild yam supplement comes in the form of capsules or creams. If it comes combined with other ingredients, ensure that all the ingredients are safe for your body.
(http://vitanetonline.com/forums/Index.cfm?CFApp=1&Message_ID=2762)
---
How Potassium Iodide Helps Under Active Thyroid



Date: June 18, 2012 08:19 AM
Author:
Darrell Miller (dm@vitanetonline.com)
Subject: How Potassium Iodide Helps Under Active Thyroid

Potassium iodide
Potassium iodide is actually an inorganic compound. Also known as KI, its chemical formula, it became the most commercially important iodide compound and was produced around 37,000 tons in 1985. Compared to sodium iodide, KI is less hygroscopic, meaning that it less readily absorbs water. It becomes a precursor to Agl (silver iodide), a useful chemical used in photography. As a medical treatment, it comes in the form of tablet or liquid. In the liquid form, KI is known as SSKI or Thyroshield which is commonly used as preparation the thyroid gland before surgery. In the form of tablet, it is known as thyrosafe or losat and is used to protect thyroid glands from radiation.
Used as disinfectant, KI becomes an antiseptic, like in Betadine. Iodine in Betadine is a common topical disinfectant which is utilized in the hospital operating rooms. It functions to sterilize the skin which will be operated. As water purification, potassium iodide is used to purify water during the emergency situation. Due to the antimicrobial properties, KI will eliminate the illness-causing microorganisms. For the time being, KI is also medical treatments.
Benefits
As medical treatments, KI can be used to help thyroid deficiency. It refers to as hypothyroidism. The thyroid problems are fast becoming. They can cause hair loss, rapid weight gain, anxiety, depression and ongoing fatigue. These problems are usually associated with under active iodine. Hypothyroidism also makes someone older than healthy individual. Even though the only difference from the normal people is only two degrees, this can cause various effects of our body with different symptoms.
The importance of having sufficient iodine is also supported by Michael Tierra in Planet Herbology. She asserts that underactive iodine is major cause to ovarian and breast cancers. Even mild imbalance level of iodine can make the other hormones like Progesterone, estrogen and androgen imbalanced.
Potassium iodide has been medically proven to effectively treat patients with under active thyroids. As Schachter Center for the Complementary Medicine reported, it has been used to treat people with chronic Hashimoto's disease or known as thyroiditis.
HyopThyroidism
In terms of under active thyroid or hypothyroidism, potassium iodide can raise up the production of hormones in the thyroid glands. In order to know how KI works to treat iodine deficiency, we can see from the people with these conditions. Commonly, they have weight gain. Even if they have done workouts, the weight will not reduce. Whereas, sufficient iodine is very important to maintain metabolism and prevents the body fat accumulation, as Burton Goldberg writes in Alternative Medicine. That is why KI is required. KI will increase the iodine level so the thyroid will function as normal and the metabolism will also return in usual state.
Therefore, if you have this kind of thyroid problem, then you have to visit your doctor or medical professional. Alternatively, if you have a overweight problem but never do enough exercise, you should not potassium iodide as supplement to lose your weight. KI is not a weight loss supplement, after all. KI has only to be used when you surely have under active thyroid. That will work for this problem.
(http://vitanetonline.com/forums/Index.cfm?CFApp=1&Message_ID=2654)
---
What Are The Health Benefits Of Progesterone Cream To Women?



Date: March 11, 2012 10:24 PM
Author:
Darrell Miller (dm@vitanetonline.com)
Subject: What Are The Health Benefits Of Progesterone Cream To Women?

Progesterone Cream and its Benefits to Women
Progesterone is a hormone produced by male and female bodies as well, although in females it is much more present as it helps to regulate the reproduction cycle. It mainly helps to balance the levels of estrogen within the body and the absence of enough Progesterone has been linked to an increased chance of having breast cancer as well as osteoporosis. Unfortunately, after the menopause the production of Progesterone is basically stopped in females, which as you can imagine can eventually lead to various health problems, including the ones mentioned above. Fortunately though, you can do more than simply sit there and endure it as there is a natural and painless remedy to the situation: Progesterone cream.
What Is It?
Progesterone cream is basically what it sounds like, being a cream which contains concentrated amounts of Progesterone that have been integrated into a solution which your skin can absorb. As far as intake methods go, this is by far the most painless one as all you need to do is simply rub some cream on various parts of your skin. In most cases, the Progesterone cream you will be using is going to be an extremely soluble fat, meaning it will be absorbed by parts of your body such as the cheeks, the neck, the buttocks and the breasts.
Hormone Balance and Progesterone
As mentioned before, Progesterone helps to manage estrogen levels in the system which plays a critical role in keeping people healthy, especially when it comes to women. Using a Progesterone cream will improve your life in many ways, with the most obvious one being your libido. While most of you may already know this, the key to having the best possible libido is to have your hormones in perfect health and balance, which is precisely what Progesterone does. Apart from that, an increased intake of Progesterone in your body will also help your immune system and shield you from various heart and bone-related illnesses.
While it is a cream you must take care to only use it within your prescribed dosage seeing as how having too much Progesterone in your system will also prove to be detrimental for your health. And by detrimental I mean it will cause a hormonal imbalance which is definitely not what you are looking to do as that generally results in the weakening of your system, allowing illnesses to set in. More precisely scientists have actually demonstrated that have an excess of Progesterone in your body is extremely nefarious for your heart. However, when used to properly balance estrogen levels, a Progesterone cream has various health-related benefits, most of which have already been mentioned above.
All in all, if you are expecting to or have recently hit your menopause then it is highly recommended that you take Progesterone daily.
(http://vitanetonline.com/forums/Index.cfm?CFApp=1&Message_ID=2608)
---
Calcium D-Glucarate And Estrogen And Your Health



Date: February 16, 2012 11:04 AM
Author:
Darrell Miller (dm@vitanetonline.com)
Subject: Calcium D-Glucarate And Estrogen And Your Health

Calcium D-Glucarate
Calcium D-Glucarate is a nutrient found in many vegetables and fruits. It is believed that it helps in eliminating the harmful substances from the body and it also helps in lowering the high levels of hormones which includes estrogen, testosterone and Progesterone. These effects of the Calcium d-Glucarate protect the body from developing certain types of cancers. Calcium D-Glucarate is found in broccoli, spinach, Brussels sprouts, oranges, apples and grapefruits. Small quantities of this nutrient are naturally made by the human body.
Human body carries many toxins that it absorbs from air, food and water. These harmful substances are flushed out of the body by the detoxification process, before it becomes harmful to the body. The body detoxifies itself by conjugation and glucuronidation. The Calcium D-Glucarate helps the body to eliminate toxins and this process is called conjugation. When the D-Glucarate comes in contact with the acidic environment in the stomach, it metabolizes to form an acid called D-glucaric acid and this further metabolizes in the digestive tract into other compounds. The detoxification that takes place with the help of Calcium D-Glucarate is called Glucuronidation. During this process the substance that binds with the toxin is called glucuronic acid.
These are processes which occur when the carcinogens, harmful toxins and used hormones are combined with water soluble substances in the liver which helps them to be removed easily from the body. Beta-glucuronidase, an enzyme, breaks the bond between the toxins and the used hormones and helps them to re-circulate into the blood. But Calcium D-Glucarate inhibits this beta-glucuronidase enzyme and supports the vital process of the liver in flushing out the used hormones and toxins. Thus Calcium D-Glucarate acts to block the re-absorption of estrogen and this makes this nutrient a useful estrogen buster.
Toxin Flush
Calcium D-Glucarate helps the body to flush out used hormones like estrogen, even before they can be reabsorbed into the blood. Higher levels of estrogen are the reason for many types of cancer, the major being breast cancer. D-Glucarate has a role in controlling cancers of the colon, breast and the reproductive organs, as they detoxify carcinogens present in the lungs, breast, liver, colon and skin. It also helps in lowering of the lipid cholesterol levels; serum cholesterol is reduced by 12%, LDL-cholesterol by 28% and triglycerides by 43%.
Decrease Estrogen
The harmful toxic substances that the body is exposed to, can increase the level of circulating estrogen, in both men and women. This increased level of estrogen disrupts the hormonal balance of the body. So this excess estrogen is metabolized and broken down to be flushed out from the body. Excess of estrogen can cause a condition called 'estrogen dominance,' which causes hormone related disorders in the body. So it is necessary to reduce the estrogen level to save the body from the risk of Fibromyalgia, Uterine fibroid tumors, fibrocystic breasts, Endometriosis and premenstrual syndrome.
Estrogen is an essential hormone present in the body but too much of it can cause cellular disruptions. As it is difficult to avoid estrogenic chemicals found in the environment, it becomes necessary to improve the body's natural ability to flush out the excess hormones and harmful toxins. Calcium D-Glucarate helps in this natural removal of excess hormones and harmful toxins.
(http://vitanetonline.com/forums/Index.cfm?CFApp=1&Message_ID=2580)
---
Chaste Berry a Women Herb



Date: February 08, 2012 11:51 AM
Author:
Darrell Miller (dm@vitanetonline.com)
Subject: Chaste Berry a Women Herb

Other names of Chaste Berry- Monk's pepper, Chaste-tree Berry
Chaste Berry is the fruit found on Chaste tree which is botanically known as Vitex. Chaste tree is a decidous tree that grows in a well-drained, acidic soil in full sun. Vitus agnus castus or Chaste Berry is a native to the Mediterranean and Central Asia but now is grown throughout the world. The tree belongs to Verbanaceae family and can grow to a height of 22 feet. It was traditionally used by men in ancient Greece and Rome to reduce sexual desire, treat menstrual disorders and other hormonal problems and as an anti-microbial agent against infections. It is also known as 'Women's Herb' as it regulates hormonal imbalances and promotes women reproductive health. Aside from its medicinal use, it was used as a peppery condiment. Some of the constituents included in Chaste Berry fruit are flavonoids (casticin, orientin, isovitexin, kaemferol), glycosides (aucubin and agnuside) and essential oils (linalol, sabinene, pinene and limonene). These phytohormone compounds help in regulating the female hormones production and normalising testosterone and Progesterone activity.
Effects of Chaste Berry:
ChasteBerry controls and regulates overall female reproductive system.
1. It helps to manage Pre-Menstrual Syndrome: Pre-Menstrual Syndrome is associated with several uncomfortable symptoms, ranging from mood swings to fatigue and hot flushes. Chaste Berry is known to be rich in Progesterone that helps to ease out the disturbing symptoms of Pre-Menstrual Syndrome.
2. It helps to normalize menstrual irregulaties: Imbalance in prolactin levels in the body can lead to various complications in women such as amenorrhoea (absence of periods), breast tenderness and reduced milk production in lactating mothers. Chaste Berry balances natural production of prolactin hormone in the body and effectively treats menstrual irregularities and other symptoms such as tenderness of breast and reduced milk secretion.
3. It treats menopausal discomforts: Some women experience dicomfort and other menopausal symptoms that affect their daily routine life. The hormone regulating properties of Chaste Berry help in easing menopausal symptoms such as mood swings and hot flushes and several other physical symptoms associated with hormone deficiency during menopause.
4. It improves overall female reproductive health: Chasteberry has been found to be effective in treating fibroid cysts especially of smooth muscle. It also reduces heavy bleeding associated with perimenopause.
5. It helps in treating Hormonal acne: Hormonal acne are due to imbalance in androgen hormone levels. Increased androgen levels in the body leads to excessive sebum production that causes acne. This wonder herb regulates the androgen levels in the body and thereby helps in treating moderate and light acne. Another way in which this herb prevents acne formation is its anti-bacterial property. The bioactive essential oils present in Chasteberry have anti-bacterial properties that prevent the survival of bacteria. Chaste Berry contains linoleic fatty acid which is responsible for regulating sebum production.
Chaste berry modulates the hormone prolactin with the neurotransmitter dopamine. The active ingredients such as polyphenols in the herb indirectly affects hormones and neurotransmitters and regulate the hormones.
Chaste berry herb is a safe and natural treatment for many women related problems.
(http://vitanetonline.com/forums/Index.cfm?CFApp=1&Message_ID=2564)
---
How Do I Use Phytoestrogen And Progesterone Creams For PMS?



Date: September 22, 2011 11:04 AM
Author:
Darrell Miller (dm@vitanetonline.com)
Subject: How Do I Use Phytoestrogen And Progesterone Creams For PMS?

Overview
If you are a guy who had encountered women you probably would have heard about PMS. It is something that we as men are familiar with because often times, about once a month our female acquaintances would let us know that they should be allowed to act silly and have their way for the next few days all because they are experiencing PMS but is there truth to it? Let's try to take a more scientific approach because my guess is, it is more serious than we know.
PMS
Premenstrual syndrome (PMS) is defined by strong and consistent mood swings, tender breasts, fatigue, depressions, food cravings and irritability just to name some of the more common symptoms. Commonly this peaks around the late 20's and early 30's for females and it is a serious issue. It is not the kind of juvenile reason for tantrums that young female kids might lightly throw around. These symptoms can cause serious discomfort and many changes in the sufferer's lives and at times in certain months it will be pretty intense and unnoticeable in some. It also happens in a predictable pattern which is one upside to allow the patient to prepare for it and can figure out certain ways to counter the effects so as to not allow PMS to take control of your life.
Phytoestrogen And Progesterone Creams
First off let look at some details about these substances. Phytoestrogen are chemicals that are derived from plants and have the primary property of having the ability to mimic estrogen in the human body which is the primary sex hormone in women. Estrogen on the other hand is the real thing and is a hormone manufactured primarily in the ovaries with an essential responsibility of initiating and maintaining proper menstrual cycles in women.
Although this hormone can also be found in the male's body we produce it at a lesser degree. Studies have shown that estrogen is an important factor in women's reproductive cycles unlike men which does not really have much use for it and aims to keep the levels of this hormone down as it may cause more feminine bodily changes in men. With women however, supplementation with estrogen has been used to treat reproductive cycle issues so it is no surprise that these hormones are being incorporated into cream products to aid in PMS relief and how you use it depends on your specific cycle.
Some common guidelines is to use of about 100 to 200mg a day and it terms of when, it shall depend on the length of a female's cycle. As a general rule though it should be taken 14 days prior to ovulation if the specific ovulation date is not known as ovulation starts fourteen days before bleeding starts. If no ovulation happens or you don't have a period, use a 28 day cycle as a guide and choose any day to start. It is important that this is done before ovulation so it does not interrupt the body's natural process of ovulation and hormone production.
(http://vitanetonline.com/forums/Index.cfm?CFApp=1&Message_ID=2450)
---
What Are The Symptoms Of GABA Deficiency?



Date: September 05, 2011 11:19 AM
Author:
Darrell Miller (dm@vitanetonline.com)
Subject: What Are The Symptoms Of GABA Deficiency?

Gaba Overview
In this modern age many of our illnesses comes from the lack of certain substances, chemicals or enzymes just to name a few possibilities but the list could go on. They are called so many different things but they all have one thing in common and that's being essential to our day to day bodily functions. In this writing we will look into possible symptoms of GABA deficiency.
GABA or Gamma aminobutyric Acid
Gamma-aminobutyric acid (GABA) is an essential neurotransmitter in the body. Its main function is as an inhibitor which mainly focuses on regulating neuronal excitability throughout the nervous system and another function that this chemical has it to aid in the regulation of muscle tone in human beings. In terms of its chemical makeup it is essentially an amino acid however it is very seldom to be called that in the scientific community.
The reason mainly for this is because it is not an alpha amino acid and is never incorporated with a protein which what the term amino acid is commonly reserved for in the medical science world. GABA, to keep things simple is mainly essential to the nervous system and brain health. It is responsible for the maintenance of our nervous system functions and some parts of the brain by allowing the nerves to complete the processes needed to get all the necessary chemicals to keep nerve functions healthy.
GABA Deficiency and Symptoms
As a neurotransmitter it has the ability to influence relaxation and aid in preventing anxiety when GABA levels are too low in the body there are a variety of unwanted effects that can happen. The reasons for GABA being too low in the body can possibly be two things, it can either be genetic or acquired reasons. Just to name some specific possible factors in GABA levels being low are chronic stress and chronic pain. Furthermore, inadequate sleep, caffeine excess, excessive electromagnetic radiation and Progesterone deficiency may also further initiate the lowering of GABA levels in the body. With GABA being an essential neurotransmitter the first symptom that may arise with a lack of this brain chemical in the body is expectedly anxiety and depression.
Many studies have shown individuals that suffer from some form of anxiety and depression commonly has low levels of GABA in their body and it has also confirmed that when subjects are supplemented with this brain chemical in an attempt to raise levels in the body they are alleviated of the incidence of depression and anxiety. Feeling panicky, nervous and having a low tolerance for stress are also possible symptoms and also have been shown in researches to be alleviated through GABA supplementation. The most common medication for people suffering from these symptoms is valium and as most of us know, even for those who haven't used it, it has nasty side effects and one of them is addiction to it however more natural means of supplementing with GABA will be able to give the same desired improvements but with lesser side effects.
(http://vitanetonline.com/forums/Index.cfm?CFApp=1&Message_ID=2419)
---
What is Wild Yam Root And How Does It Help PMS And More?



Date: July 25, 2011 02:44 PM
Author:
Darrell Miller (dm@vitanetonline.com)
Subject: What is Wild Yam Root And How Does It Help PMS And More?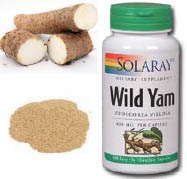 Wild Yam And Your Health
Wild yam root refers to a group of tubers related to the common yam. While the common yam is consumed as a vegetable, wild yam root is known for its medicinal properties. It has been linked to many studies in the past few decades. It is a source of the plant steroid diosgenin, which is converted to Progesterone in the laboratory. It has also shown to reduce cholesterol and triglyceride levels.
Dioscorea villosa is the plant species often referred to as wild yam root, inasmuch as most products and supplements that are marketed as wild yam obtain extracts from this plant. Its positive effects on health are attributed to steroid-like organic compounds called saponins. Nevertheless, these saponins and other active ingredients of the root can also be derived in other closely related wild yam species.
Rebalances Female Hormones
Wild yam root is one of the most recognized plant species in the nutraceutical industry, especially in niches concerning the alleviation of hot flashes, night sweats, and other vasomotor symptoms. It is rich in compounds that precursors to human sex hormones, such as estrogen and Progesterone.
Whether modified or not, the compounds extracted from wild yam root display estrogenic activities inside the female body, and they can be administered through the mouth or skin. They work normalize fluctuating levels of hormones, as is the case during menopause.
Counteracts Pain Chemicals
The phytochemical content of wild yam room is anti-inflammatory in nature. Not surprisingly, it has been used in the treatment of inflammation-induced disorders, such as rheumatoid arthritis, renal colic, ulcerative colitis, muscle cramps, abdominal pain, and inflammatory bowel disease.
Wild yam root suppresses the releases of endogenous compounds responsible for the perception of pain in certain body parts. In addition, it also inhibits the excessive productions of immune cells that trigger hypersensitivity and immune disorders, such as bronchial asthma and allergic rhinitis.
Boosts Bone Mineral Density
Extracts of wild yam root are commercially touted to prevent bone loss characteristic of osteoporosis. Since the human bones are the primary reserves of calcium and other minerals, they undergo a continuous cycle of demineralization to meet the mineral demands of other parts of the body.
The process of demineralization that alters bone density throughout life is called bone resorption. It is influenced by other factors, such as sedentary lifestyle and mineral deficiencies. With a balanced diet, regular consumption of wild yam root has been reported to easily reverse bone loss.
Reduces Overall Lipid Levels
There is a growing body of literature devoted to the effects of wild yam root on overall lipid levels in the blood. Wild yam root supplements are believed to lower utilization of triglycerides in the liver, limiting the releases of cholesterol, low-density lipoproteins, and free fatty acids into the bloodstream.
In addition, regular intake of wild yam root extracts appears to interfere with the breakdown of fats into easily digestible fatty acids and their subsequent absorption in the small intestines. This results in lower fat intake and healthier levels of cholesterol.
What is stopping you from trying it?
(http://vitanetonline.com/forums/Index.cfm?CFApp=1&Message_ID=2378)
---
How Does Progesterone Cream Help Ease Hot Flash Symptoms?



Date: June 21, 2011 11:01 AM
Author:
Darrell Miller (dm@vitanetonline.com)
Subject: How Does Progesterone Cream Help Ease Hot Flash Symptoms?

Progesterone And Hot Flashes
Progesterone cream is an all natural remedy for hormonal imbalances in the female body. It has grown in popularity in the past few years largely owing to very strong anecdotal evidence. Its use in the management of hot flashes has produced very encouraging results, and thus has become a mainstay of alternative treatment for vasomotor symptoms of menopause and premenstrual syndrome.
Plants contain fats and oils that can be modified in the laboratory to partially synthesize Progesterone. The active ingredient of most Progesterone creams in the market is diosgenin, which is a plant sapogenin that occurs naturally in wild yams. Diosgenin has long been noted for its steroidal activity inside the human body, but it has been successfully converted to Progesterone only recently.
Reverses Estrogen Dominance
The concept of estrogen dominance is central to the appearance of hot flashes. A group of medical professionals believe that vasomotor symptoms are brought on by fluctuations in hormonal levels, among other factors. While both groups of female sex hormones experience changes, Progesterone is thought to approach near depletion in comparison with estrogen. Hence, the latter dominates.
Progesterone creams work on the principle of reversing estrogen dominance. They are formulated to facilitate optimum absorption into the body. While their active ingredients, such as diosgenin, have been noted to produce estrogen-like activities when unmodified, Progesterone creams function exactly in the same manner as endogenous secretions of Progesterone.
Increases Progesterone Levels
Hot flashes are often linked to changes in body temperature. It has long been postulated that hormonal imbalances have an effect on the hypothalamus, which regulates body temperature. It is believed that depleting levels of Progesterone lead to a series of chemical reactions that confuse the biological thermostat, resulting in vasodilation of blood vessels close to body surfaces.
Progesterone creams effectively relieve hot flashes because the active ingredients are capable of penetrating the part of the skin that leads to the blood vessels. There is very good evidence that topical applications of Progesterone are readily absorbed. Since fats and oils from plants have high absorption rates, Progesterone creams are certain to increase Progesterone levels in no time.
Normalizes Hormonal Changes
There has not been any contraindication associated with the regular use of Progesterone creams as most of them are formulated in concentrations suitable for use at any time of the day. In fact, it can be applied to the skin even in the absence of hot flashes to prevent any vasomotor symptoms. A growing of body of literature has noted its efficacy in managing hormone-related imbalances.
More importantly, Progesterone creams have shown great promise in stabilizing hormone levels in the long run, making it an ideal remedy for women suffering from premenstrual syndrome. Also, it is very likely to help women who are surgically menopausal as they experience very intense episodes of hot flashes that last until the natural age of menopause.
Grab some Progesterone today and feel the relief it can bring!
(http://vitanetonline.com/forums/Index.cfm?CFApp=1&Message_ID=2344)
---
Does Progesterone Cream Really Help with Hot Flashes?



Date: April 19, 2011 02:53 PM
Author:
Darrell Miller (dm@vitanetonline.com)
Subject: Does Progesterone Cream Really Help with Hot Flashes?

Progesterone cream is a derivative of steroids that occur naturally in plants. It is commercially touted to help a variety of vasomotor symptoms related to menopause, including hot flashes. Proponents of Progesterone believe that the undesirable effects of menopause on the female body are triggered by an imbalance of female steroid hormones, with a noticeable dominance of estrogen.
Women experience the transitory years of menopause with symptoms that are largely variable. That being said, hot flashes are one of these symptoms that all menopausal women are likely to experience at least once. It is less prevalent in some, but a significant fraction complains about a varying degree of sensation of heat often accompanied by rapid heartbeat.
Hot flashes afflict women of all ages. It is not unheard of to have women in their 20's complain about night sweats and related symptoms of changes in hormones. Sex hormones of the female body are lowest at night, the reason why a lot of younger women experience episodic flashes at night, but not during daytime. However, outbreaks of hot flashes may happen at the most random times, and to this day the causes are not well understood.
Progesterone may be best known for its biological roles during pregnancy as it is important to the development of the fetus. It belongs to a class of steroid hormones called progestogens, which are in fact biological precursors of other sex hormones, such as androgens and estrogens. In addition, it plays a central role in thermogenic function during ovulation and even found in mucus membranes within subcutaneous regions.
Dilation of Blood Vessels
Sex hormones of the female body, especially progestogens and estrogens, undergo a steep decline after the age of 40 especially in women into their menopausal years. Hot flashes in general are considered vasomotor symptoms in that they are visible effects of the sudden opening of blood vessels close to the skin. Sometimes, the same dilation of the blood vessels produce noticeable changes in heartbeat most women refer to as palpitations.
Effects of Progesterone Cream
There are drugs that cross the layers of the human skin and permeate the microcirculation of the dermis, reaching systemic distribution in the process. Progesterone cream is believed to work on the same principle. It is lipid-soluble, and as such capable of interacting with subcutaneous tissues that largely comprise lipids. Blood vessels in regions where hot flashes occur are believed to have dilated, making it ideal for topical applications to work.
All-natural Plant-based Steroids
Progesterone cream is obtained from fats and oils of plants. Most products derive it from a specific species of wild yam while others utilize soybeans. Noted for their estrogenic activities, these plant steroids are converted into Progesterone in the laboratory. The product is thought to act exactly like the hormone produced and released by the human body. Anecdotal evidence is positive that Progesterone cream normalizes Progesterone levels in the skin, putting an end to hot flashes.
For those who suffer from hot flashes Progesterone cream could be the answer.
(http://vitanetonline.com/forums/Index.cfm?CFApp=1&Message_ID=2278)
---
Sarsparilla



Date: July 31, 2009 12:03 PM
Author:
Darrell Miller (dm@vitanetonline.com)
Subject: Sarsparilla

Sarsaparilla can be found natively growing in the Pacific regions of Mexico, along the coast to Peru. The root is commonly used to make root beer. The sarsaparilla plant is mostly a find. It can primarily be found in Mexico, Central America and South America. The root of the plant is the most valued portion. It has been used for medicinal purposes for centuries, much like ginseng or licorice root. Sarsaparilla root is very bitter. Because of this, it was a common practice for pharmacists to distill the useful chemicals from this herb and mix them with sugar water. From this, a very popular beverage called sarsaparilla was born. This was years before other chemists would invent other medicinal drinks like the original Pepsi and 7-Up.
The sarsaparilla plant was most definitely used as a medicinal tonic, but it was often served as a sweetened beverage. Some formulas substituted sarsaparilla root with a combination of birch oil and sassafras, which is a treat that is found in the western United States. Some believe that the informal name of the drink, sasparilla, indicates the use of sassafras extract, while others say the name is a corruption of the original sarsaparilla. Unfortunately, the modern beverage is closer to a birch oil/sassafras mixture than the more bitter sarsaparilla extract. The roots of the sarsaparilla plant can be purchased in certain grocery or health food stores. The beverage called sarsaparilla is a little more difficult to find. Smaller bottling companies may produce a version for local consumption, but that national interest in root beer, sarsaparilla's cousin, has made it much harder to come by.
Often, sarsaparilla is used in glandular balance formulas. This is because components in sarsaparilla help with the production of testosterone and Progesterone. The herb also stimulates the metabolism, aids digestion, and improves the appetite. It has been used to help with gas and edema, along with other related conditions. Additionally, studies have shown that this herb contains diuretic activity and also increased the elimination of chlorides and uric acid. Sarsaparilla is beneficial for many skin ailments. Among these are psoriasis, eczema, and leprosy. This has been found to be true in various studies. The herb also works as an anti-inflammatory by increasing circulation to rheumatic joints. It also helps to relieve arthritis and other inflammatory conditions. This herb also stimulates breathing when congestion occurs. It even helps to purify the blood.
The root of the sarsaparilla plant are used to provide alterative, anti-inflammatory, antiseptic, aromatic, blood purifier, carminative, diaphoretic, diuretic, febrifuge, and stimulant properties. The primary nutrients found in this herb are copper, iodine, iron, manganese, silicon, sodium, vitamins A, B-complex, and C, and zinc. Primarily, sarsaparilla is extremely beneficial in treating joint aches and pains, arthritis, blood impurities, eczema, gas, glandular problems, hormone imbalance, inflammation, psoriasis, skin diseases, and syphilis.
Additionally, the herb is very helpful in dealing with age spots, appetite loss, cods, congestion, edema, sore eyes, fevers, gout, impotence, leprosy, menopausal symptoms, metabolism disorders, skin parasites, chronic rheumatism, ringworms, primary tuberculosis, and sores. In order to obtain the best results when supplementing with this, or any herb, it is important to consult your health care provider before beginning any regimen to prevent prescription drug interaction. For more information on the many beneficial effects provided by sarsaparilla, please feel free to consult a representative from your local health food store with questions.
Sarsaparilla root is available in capsule and tablet forms at your local or internet health food store. It is recommended that you look for name brands like Solaray, Natures Way, and Natures Plus to ensure quality and purity of the product you purchase.
(http://vitanetonline.com/forums/Index.cfm?CFApp=1&Message_ID=2039)
---
Fight Infertility



Date: April 01, 2009 05:35 PM
Author:
Darrell Miller (dm@vitanetonline.com)
Subject: Fight Infertility

Infertility is typically defined as a failure to conceive after a year or more of regular intimate activity during the time of ovulation. This term can also refer to the inability to carry a pregnancy to term. About 6.1 million American couples are impaired when it comes to their ability to have children, with 2.1 million of these couples being infertile. The exact cause of the problem can be extremely difficult to pinpoint, as ovulation, fertilization, and the passage to the fertilized ovum through the fallopian tube and to the uterus are extremely complex processes. In order for pregnancy to occur, many events must work together perfectly.
In 40 percent of infertile couples, problems that affect the male partner are either partially or wholly the cause of infertility. Infertility in men is usually the result of a low sperm count or an anatomical abnormality. There are a variety of factors that can result in a low sperm count. Among these factors are alcohol consumption, endocrine disorders, exposure to toxins, radiation or excessive heat, recent acute illness or prolonged fever, testicular injury, and rarely, mumps-induced wasting of the testicles. An abnormal enlargement of veins that drain the testicles, referred to as varicoceles, can cause infertility in men. This is because the veins of the testes are no longer able to moderate the temperature of the testicles correctly, which can negatively affect sperm.
The most common causes of infertility in women include an ovulatory failure or defect, blocked fallopian tubes, endometriosis, and uterine fibroids. Additionally, some women are able to develop antibodies to their partners' sperm, which causes the woman to almost be allergic to them. Chlamydia, a transmitted disease which affects 4 million Americans each year, also causes many cases of infertility. There are also psychological issues, such as stress or fear of parenthood, which can also contribute to infertility.
However, in most cases, stress is usually the result of infertility, not the cause of it. Sperm abnormalities account for about 41 percent of infertility cases. The following reasons are the most common to explain why couples cannot conceive: the woman has endometriosis; the man has abnormal sperm, a low sperm count, or erectile dysfunction; the woman's fallopian tubes are blocked; ovulation takes place rarely or irregularly; the couple is unable to have complete intimate relations; the cervical mucous attacks and kills the sperm; the woman does not manufacture enough Progesterone to carry a baby to term; the woman is over thirty-four; and/or one or both members of the couple eats a poor diet and experiences too much stress. The following nutrients are extremely beneficial in helping one or both partners deal with infertility: selenium, vitamin C with bioflavonoids, vitamin E, zinc, DMG, octacosanol, phosphatidyl choline, essential fatty acids, l-arginine, manganese, proteolytic enzymes, pycnogenol, raw orchic glandular, raw ovarian glandular, 7-keto DHEA, vitamin A, and vitamin B complex. Also, the following herbs have been shown to be beneficial in dealing with infertility: astragalus, damiana, ginseng, sarsaparilla, saw palmetto, yohimbe, dong quai, false unicorn root, gotu kola, licorice root, wild yam root, green oat, and yin-yang-huo. It should also be noted that heavy use of Echinacea, ginkgo biloba, and St. John's wort may cause infertility in men, and should be avoided.
Infertility can be a complicated and mentally depressing due to lack of pregnancy by both men and women. Depression can lead to more stress and needs managed by a health care provider. Always consult your doctor when you think you are infertile. Natural vitamins like the ones listed above are available at your local or internet health food store. Look for name brands vitamins to ensure you receive quality supplements.
*Statements contained herein have not been evaluated by the Food and Drug Administration. Vitamins and herbs are not intended to diagnose, treat and cure or prevent disease. Always consult with your professional health care provider before changing any medication or adding Vitamins to medications.
(http://vitanetonline.com/forums/Index.cfm?CFApp=1&Message_ID=1985)
---
Phytoestrogen



Date: March 27, 2009 01:56 PM
Author:
Darrell Miller (dm@vitanetonline.com)
Subject: Phytoestrogen

Menopause is the time at which a woman stops ovulating and menstruation ceases, which indicates the end of fertility. Menopause is not a disease, but rather a natural progression in life, similar to puberty. Many years before a woman stops ovulating, her ovaries will begin to slow their production of the hormones estrogen, Progesterone, and testosterone. Estrogen and Progesterone are often thought of as the reproductive hormones.
Although estrogen is essential in reproduction, it is also extremely important in other non-reproductive organs and systems in the body. Cells in the uterus, bladder, breasts, skin, bones, arteries, heart, liver, and brain all contain estrogen receptors. These organs need this hormone in order to stimulate these receptors for normal cell function. Estrogen is needed to keep the skin smooth and moist and the body's internal thermostat working properly. Estrogen is also essential for proper bone formation. Even though estrogen levels drop sharply after menopause, they do not disappear entirely. Other organs take over for the ovaries, continuing to produce a less potent form of estrogen. These organs, known as endocrine glands, secrete some hormones from fatty tissue in order to maintain bodily functions.
Progesterone works along with estrogen, stimulating changes in the lining of the uterus to complete the preparation for a fertilized egg during the second half of the menstrual cycle. If no egg is fertilized, the uterine lining is broken down and expelled, allowing the cycle to being again. Progesterone also has effects beyond the reproductive system, as it calms the brain and also affects other aspects of nervous system function. Testosterone is most important for both men and women, with women producing about 80 percent less than men do. However, it is the driving force for maintaining a healthy life and proper functioning organs.
The period when a woman's body is preparing for menopause is known as perimenopause. For the majority of women, hormone production beings to slow down then they reach their thirties, continuing to diminish with age. Many women will experience few if any symptoms at this time, but others may suffer from anxiety, dry skin, fatigue, feelings of bloating, headaches, heart palpitations, hot flashes, insomnia, irritability, decreased interest in their significant other, loss of concentration, mood swings, night sweats, reduced stamina, urinary incontinence, uterine dryness and itching, weight gain, cold hands and feet, joint pain, hair loss, and/or skin changes.
Menopause occurs when a woman stops menstruating altogether. At this point, most of the acute problems a woman may have experienced are actually over and a new balance between all hormones should be established. However, women become increasingly vulnerable to other, potentially serious health problems at this time. Over the long term, the diminished supply of estrogen increased the likelihood of cardiovascular disease, osteoporosis, and uterine atrophy. Osteoporosis especially is a major problem for women after menopause, with an estimated 80 percent of the hip fractures that occur in the United States every year being due to osteoporosis.
A proper diet, nutritional supplements, and exercise can help to minimize or eliminate most of the unpleasant side effects of menopause. The following nutrients are recommended for dealing with this stage of life: beta-1, cerasomal, coenzyme Q10, DHEA, essential fatty acids, lecithin granules, a multi-enzyme complex, soy protein, vitamin B complex, vitamin D3, vitamin E, boron, calcium, magnesium, quercetin, silica, zinc, l-arginine, multiglandular complex, a multivitamin and mineral complex, vitamin C, aloe vera gel, slippery elm, damiana, amaranth, chickweed, dandelion greens, nettle, seaweed, watercress, anise, black cohosh, fennel, licorice, raspberry, sage, unicorn root, wild yam root, hops, valerian root, gotu kola, red clover, dong quai, St. John's wort, and Siberian ginseng.
All these above listed vitamins and herbs are available in capsule, tablet, or powder forms. When looking for natural alternatives to help replace estrogen naturally, look to your local or internet health food store for name brand products that can help restore an imbalance over time.

--
Vitanet ®, LLC


(http://vitanetonline.com/forums/Index.cfm?CFApp=1&Message_ID=1983)
---
DHEA



Date: August 15, 2008 11:53 AM
Author:
Darrell Miller (dm@vitanetonline.com)
Subject: DHEA

In the recent past, DHEA has shown scientists its amazing abilities within the human body. Clinical tests have created a huge amount of interest for both scientists and consumers, with estimates of about 500 in-depth clinical studies on DHEA taking place. These tests, which have been conducted at some of the most prestigious medical research centers and universities in the country, have proven DHEA to be one of the most important anti-aging and anti-disease substances of the 21st century.
DHEA is a crucial and important hormone that is produced in the adrenal glands. It is often called the mother hormone, as it forms the base for the biochemical actions of hormones like testosterone, estrogen, Progesterone, and corticosterone. These hormones control important body functions that determine metabolism, energy output, endocrine mechanisms, and reproductive capabilities. DHEA directs the entire endocrine systems through activating and inhibiting enzymes. In its many clinical studies, DHEA has shown an unusually wide variety of physiological benefits. Although it has been known for many years that DHEA is made by the adrenal glands, the function of DHEA in the body has only been recently studied.
DHEA is produced by the adrenal glands, but it can also be found in non-patented prescription drugs and other over-the-counter forms. A lot of these supplements contain a synthetic DHEA-S. A lot of people consider Dioscorea extract, which can be found in Mexican Wild Yam, to have a natural source of DHEA. There are a lot of naturally occurring compounds that can mimic the actions of DHEA and, at the time, do not require a prescription. Wild Yam and Mexican Yam can give a botanical precursor of DHEA, which is considered a substantial source by a lot of health advocates. A great number of studies on DHEA that is derived from Mexican Yam have been conducted, with results concluding that DHEA derived from Mexican Yam and Dioscorea extract is a great idea. However, some controversy surrounds the value of Wild Yam as a valuable source of DHEA.
DHEA is used in the body to make other hormone, as it is the most dominant of all the hormones present in the body. It contributes to the proper growth of brain cells, inhibits the conversion of carbohydrates to fats, decreases the formation of blood clots, regulates hormones, decreases the stickiness of platelets that can clump to cause heart attacks and strokes, increase estrogen in women and testosterone in men, lowers LDL cholesterol, enhances overall immunity, and decreases symptoms of an enlarged prostate.
DHEA helps to reduce menopausal symptoms, promotes thermo genesis, helps to increase muscle mass, stabilizes blood sugar, inhibits appetite and discourages eating, boosts endurance, inhibits diseases associated with aging, helps to restore collagen and skin integrity, fights fatigue and depression, helps to inhibit certain tumors, improves calcium absorption to discourage osteoporosis, acts as an anti-inflammatory, and helps to lower blood pressure.
DHEA levels dramatically vary in each individual and can drop as a result of stress or other conditions such as blood sugar, fever, hypertension, nicotine ingestion, alcohol consumption, drinking coffee, and the presence of various diseases. Taking birth control pills and other synthetic hormones can also deplete levels of DHEA. When any of these occur, supplementation is needed. Therapeutic doses range from 5 to 25 milligrams per day which can be found here at VitaNet, LLC.
(http://vitanetonline.com/forums/Index.cfm?CFApp=1&Message_ID=1867)
---
DIM For Estrogen Balance



Date: July 10, 2008 03:26 PM
Author:
Darrell Miller (dm@vitanetonline.com)
Subject: DIM For Estrogen Balance

Diindolylmethane from broccoli can help with estrogen balance: There is plenty of evidence to suggest that, but before discussing the whys and wherefores, let's first have a look at the substance, where it comes from and why it should have any effect on estrogen or its balance.
Diindolylmethane is an indole contained in brassicas such as broccoli, cabbage, kale, brussel sprouts and cauliflower. It is a dimer of indole-3-carbinol, which is itself formed by the autolytic degradation of glucosinolate glucobrassicin which is found in brassicas. Both this and the dimeric diindolylmethane are currently being tested for their antioxidant, anticancer and antiatherogenic properties, although this type of research has been mainly made on animals. When the cell walls of brassicas are ruptured, the enzyme myrosinase is released, that breaks down the glucobrassicin.
Because diindolylmethane is oil soluble it is more bioavailable to the body in the presence of vitamin E and other lipophilic substances, and these are normally included in oral supplements. However, back to estrogen and its effects upon human estrogen balance. Estrogen is the name for a group of steroids that function substantially as the female sex hormone. They have many effects on the body, including regulation of the menstrual cycle, breast development and promote the formation of secondary female characteristics such as reduced height and muscle mass.
Estrogen is also present in the male, where it regulates several factors pertaining to the reproductive system. It does not, however, take part in the process that determines sexual desire. If all of these properties are considered it would seem logical to believe that estrogen levels could be used to control weight increase, although claims that it can be use to enhance sexual performance seem ill founded: based more on hope than on science!
What science appears to have found, however, is that estrogen dominance, due to an imbalance between estrogen and Progesterone levels in the body, can give rise to increased weight, and even obesity, in women. It can also lead to uterine, ovarian and breast cancers, and cervical dysplasia which, while not cancer, can give rise to cervical cancer if not treated. Estrogen imbalance, therefore, is not good news and something to be avoided if it possibly can. So what can be done to avoid it?
The answer is to find a hormonal balance, and this is where diindolylmethane (DIM) comes in. The substance has been found to have a positive effect on the balance between estrogen and Progesterone, although eating broccoli will not be sufficient to do the job properly. Insufficient DIM is released by breaking the cell walls of broccoli through chewing to have much effect on the balance, about a kilo of broccoli a day being needed to have any noticeable effect. It is the diindolylmethane supplements that are able to have the desired effect in restoring the hormone balance and eliminating the undesirable effects of estrogen imbalance.
But why should estrogen imbalance occur? What are the factors that cause this dangerous condition, and if it is so common how did our ancestors manage without today's science? The answer to the second question lies in that to the first, but before we discuss that don't go thinking that your ancestors managed through thick and thin. Perhaps yours did, but your life expectancy is significantly greater than that of your parents when they were born. In fact, you don't have to go too far up your family tree to when you would be doing well if you hit forty! So the argument about your ancestors doesn't wash.
In fact, an estrogen imbalance can be caused by several factors: a slow estrogen metabolism that leads to an excess of estrogen because it is not broken down quickly enough is common, but far more common is the effect of pollutants such as pesticides, car exhaust fumes, emulsifiers, household cleaners and even some soaps. They contain chemicals known as xenoestrogens that our body believes to be real estrogens. They can stick to estrogen receptors on healthy cells, and can also prevent true estrogen from binding to the cell it should bind to. This results in an increase in free estrogen that cannot bind to the estrogen receptors that it should. Your ancestors did not have these problems with such 'estrogen mimics' and so managed just fine.
There is also the fact that estrogen can be broken down in the liver by means of two different routes: one leads to a form of estrogen that metabolizes to provide many benefits, such as strong bones and a reduction in heart disease, while the other has the opposite effect of causing cancers, depression, osteoporosis and problems with your immune system. That is by no means the full list: you don't want to see that, believe me!
You might think that if estrogen is dominant over Progesterone, then taking Progesterone would resolve the problem. It would seem to be a good cure. In fact, it is not a good idea since Progesterone can be metabolized into yet more estrogen, making the problem even worse. The real answer is to take a supplement containing the substance that solves the problem by changing the estrogen metabolism pathways in the liver: diindolylmethane. More of the so-called "good" estrogen metabolites are formed, and less of the bad. The actual estrogen levels are not changed, but the way in which the excess estrogen causes harm is changed. That way, it doesn't matter what the imbalance is, the estrogen cannot do ham to your body.
DIM possesses many potential positive benefits when used as a supplement. It can reduce your chances of getting breast, cervical and ovarian cancers, and also acts as a strong antioxidant, and helps to strengthen your immune system. It might help you to lose weight, but more studies are needed before this can be claimed conclusively. However, there is evidence at the moment that it has a weight reducing effect.
Its effect on sexual health is largely unfounded, but the effect of a placebo in this area can be astounding: that indicates how much psychology has to do with sexual performance. Nevertheless, the known and projected benefits of diindolylmethane are so significant that taking a supplement would seem a reasonable thing to do, and although your mom was right about you eating your broccoli, brassicas alone are not a rich enough source for a significant effect.

--
Buy DIM At Vitanet ®, LLC


(http://vitanetonline.com/forums/Index.cfm?CFApp=1&Message_ID=1835)
---
Damiana Leaves



Date: May 22, 2008 11:45 AM
Author:
Darrell Miller (dm@vitanetonline.com)
Subject: Damiana Leaves

Damiana can be used by both men and women. It is known to have restorative effects on reproductive organs in both sexes.
Uses:
For men, Damiana is known to raise levels of testosterone. It is also helpful in treating premature ejaculation and impotence. For women, it helps to induce delayed menstrual periods and ease the symptoms of painful menstruation. It also treats the headaches women sometimes get due to menstruation.
This herb has been widely advertised and used in Mexico as an aphrodisiac. The ancient Mayans used it as a sexual stimulant and people in Central America still use it in this way today. This use is controversial due to lack of scientific evidence to support the claim.
One study found some of the plant's compounds to be similar to those found in Progesterone. More than 150 herbs have been tested for their ability to bind with the Progesterone and estrogen receptors found in breast cancer cells. Damiana was one of the highest Progesterone-binding herbs tested.
The herbal properties of Damiana have a life enhancing and stimulating effect on the body and mind. The herb works well on nervous exhaustion and to restore the body after periods of high stress.
Other Uses:
Damiana's stimulating action is considered very valuable to people who suffer from mild depression. Herbalists will typically recommend remedies that contain this herb. Damiana is very strong and aromatic, and has a slightly bitter taste. It can be found in different forms such as capsule, liquid extract and tea. Its leaves are used as a substitute for tea leaves in some countries. In other countries, it is used as flavoring in a variety of liqueurs.
Damiana acts as an antiseptic and tonic for the body. It is also a restorative agent for nervous system functions. Damiana is used for other conditions as well, although no scientific proof of its effectiveness exists. These conditions include:
* Asthma * Anxiety * Depression * Headache * Menstrual disorders
Damiana has been known to cause mild indigestion for some users. It also contains a compound called arbutin, which, in the urinary tract, converts into the chemical hydroquinone. Larger amounts can cause serious side effects such as:
* Convulsions * Tinnitus (ringing in the ears) * Nausea * Vomiting * Possible collapse and death
A maximum safe dosage of Damiana has not yet been determined. Also, the safety of using this herb has not been established in children or pregnant and nursing women. People with liver or kidney disease should use extra caution because their ability to safely use this herb is unknown as well.
In people using higher doses of Damiana, it is believed that they experience a mild euphoric sensation. In some cases, consumption of Damiana leaves has been known to act as a mild laxative. The more leaves consumed, the more prominent the laxative effect.
Damiana is native to parts of southern California and the Gulf of Mexico. It can also be found growing wild in some areas of the northern Caribbean Islands and Namibia. It is widely cultivated in these areas. Its preferred habitat has a hot and humid climate. It flowers in the summer and this is when the leaves are harvested. The leaves of the Damiana plant are the only part used for cultivation.
The herb can be taken in the form of a tea. Some people even smoke it like tobacco. The herb will bring about a relaxed state of mind for the user. It is said to induce a subtle high if smoked.
Damiana possesses many properties that are useful to both men and women. Research continues in an attempt to either prove or disprove claims of its benefits to humans.

--
Vitanet ®, LLC


(http://vitanetonline.com/forums/Index.cfm?CFApp=1&Message_ID=1796)
---
B Complex to Restore the Adrenal Glands from Stress



Date: February 07, 2008 05:18 PM
Author:
Darrell Miller (dm@vitanetonline.com)
Subject: B Complex to Restore the Adrenal Glands from Stress

The B vitamins comprise a range of water soluble vitamins that frequently work together to impart a number of general benefits to your body's health. In general they support and maintain the metabolic rate, maintain the function of the nervous system, support the immune system, maintain healthy skin and muscles and help to promote cell growth and division. They work together to suppress the causes and symptoms of cardiovascular disease and stress and they are dispersed throughout the whole of the body by means of the circulation system of the blood.
In very general terms they collectively ensure that the body is provided with energy from the metabolism of carbohydrates and glucose. They are also needed for the metabolism of fats and proteins, and also the maintenance and health of the nervous system in general.
There are many natural sources, including lentils, potatoes, liver, turkey, brewer's yeast, and also, of course, dietary supplements.
Vitamin B Complex can help to restore the adrenal glands from stress, but to understand how it does so, it is first necessary to understand what these glands are, and the part that they can play in stress.
The adrenal glands are situated just above each kidney, and take the form of two small pieces of tissue in the shape of a pyramid that generate specific hormones and chemical messengers. You have likely heard of adrenaline, the hormone that make you respond to certain types of stress either through flight or by fighting: what is known as the fight or flight reaction. Well, in fact there are two of them, noredrenaline being the other. They are also known as epinephrine and norepinephrine respectively.
Both the adrenal glands are controlled by what is known as the HPA axis, short for the hypothalamus-pituitary-adrenal axis which is the stress center of the body. The adrenals are the main steroid-producing plants in the body, responsible not only for the adrenaline hormones, but also for cortisone and hydrocortisone, testosterone, estrogen, cholesterol, Progesterone and a number of others. These are produced in the outer cortex of the adrenal glands, whereas adrenaline and noradrenaline are produced and secreted by the medulla.
Adrenaline and cortisol are responsible along with others for the balance of your body fluids, blood sugar and blood pressure and many of the other main metabolic functions of the body, and if the adrenaline is not working properly, it can disrupt the metabolism of your blood glucose into energy, giving you a weak run-down and listless feeling. This is not surprising since your energy is failing at the cellular level.
The main reason for adrenal fatigue is stress. Either emotional or physical stress or even poor nutrition can be responsible for reducing the functioning of the glands to such an extent that they no longer provide the steroid hormones in the proper balanced quantities needed to maintain the proper functioning of your metabolic processes. Unlike Addison's disease, which a complete stoppage of the functioning of the adrenal glands, in Adrenal Fatigue Syndrome the glands still function, but at a reduced capacity and the various products they are responsible for generating are secreted in reduced and imbalanced quantities.
However, fatigue is not normally the first reaction of the body to stress. As normal stress levels increase the bodies response is generally to secrete higher levels of adrenaline, and the cortex produces extra cortisol and other hormones. As stress continues beyond the intermittent stage and becomes more constant, the adrenals produce a more sustained high level of hormones, that generally raise blood pressure and also increase the level of sugar in the blood in order allow a sustained increase in energy levels. Corticosteroids are produced to maintain this higher level reaction to stress.
Finally, when the adrenals can sustain this high level of activity no longer, adrenal fatigue sets in which is when the worst symptoms of the stress are evident: exhaustion, both physically and mentally, excessive fear, guilt and worry, and under-activity of the HPA axis leads to depression, hopelessness and severe illness, often due to a weakened immune system.
So where does the B vitamin complex come into this? Vitamin B complex includes niacin, thiamine, pantothenic acid, riboflavin, and vitamins B6 and B12. As already stated, the complex is useful in supporting many of the critical functions of the body from healthy bones to healthy blood cells, and nervous systems. It also helps to maintain your reproductive system and can be used in cases of nerve-related conditions such as sciatica and neurological conditions.
Pantothenic acid, vitamin B5, is particularly useful in dealing with stress in that it enhances the activity of the adrenal glands. It also increases your energy levels due to its effect on the Krebs Cycle through its action as a precursor of acetyl Coenzyme A and acetylcholine which is a primary neurotransmitter. This helps to reduce fatigue and the pain of headaches caused by excessive stress and consequent reduction in adrenal output. Pantothenic acid is also essential during the metabolism of proteins, fats and carbohydrates, and is important in the maintenance of healthy nerves, skin and glands.
In fact the whole of the vitamin B family work together to make sure that your whole nervous system and metabolism remain healthy. People with high stress jobs often take the vitamin B complex to help reduce that stress and also anger. Excessive stress and anger can lead to anxiety and overwork the adrenal glands, and B complex can help to restore these to their normal function.
If you are concerned about your adrenal health, you can have a simple test carried out on your saliva, blood or urine by a trained medical practitioner. Many doctors do not know to carry out this test since it is not a normal test as would be used to detect Addison's Disease, or complete adrenal failure, but only adrenal fatigue, so ask specifically for an adrenal fatigue check.
A quick self-test is to shine a light into an eye using a flashlight while looking in a mirror. They pupil should contract and return to normal after about 30 seconds. If it fails to do so, or even dilates, then that is a sign of adrenal fatigue. However, you must have it confirmed by a proper test.
All in all, a B complex supplement is a good way to restore adrenal glands from stress, and it also helps your nervous system in general, in addition to aiding the metabolic processes of your body. However, make sure that your symptoms are what you think they are by seeking professional medical advice.


--
Vitanet &reg


(http://vitanetonline.com/forums/Index.cfm?CFApp=1&Message_ID=1713)
---
Natural Hormone Balance for Women



Date: December 25, 2007 11:18 AM
Author:
Darrell Miller (dm@vitanetonline.com)
Subject: Natural Hormone Balance for Women

The majority of women are affected by moderate-to-severe menopausal symptoms and premenstrual syndrome (PMS) at some point in their life. PMS that is clinically diagnosed consists of symptoms that are so severe and pervasive that careers, social interactions, and family lives are negatively affected. This occurs in eight to twenty percent of women in the Western world. Menopause and PMS are both characterized by a severe fluctuation or major falling of the female hormones estrogen, Progesterone, and prolactin. Since many examples of women who are barely affected by natural changes exist, it can be logically inferred that female hormones are capable of remaining close to balanced, while others experience hormones that swing abruptly from one extreme to the next, causing severe mood swings. Although changes in hormone levels are the reason menopause and PMS occur, women do have some control over the severity of their symptoms.
There are many natural approaches to hormone balance along with other medical interventions that can be used either separate or together. However, one must remember that women are biologically programmed to have multiple children, which therefore, would limit the number of menstrual cycles in a lifetime. Additionally, women are now living thirty years past menopause, an experience that is relatively new. Also, a lot of the pain and anguish that is associated with menopause and PMS is actually related to obesity, high-calorie eating habits, and inactivity. Normal body weight and regular exercise often leads to mild or inconsequential PMS.
In 2002, estrogen and Progesterone hormone replacement therapy, which is the standard treatment for menopausal symptoms, came under scrutiny after the publication of research that found that supplementation of estrogen significantly increases the risk for breast and ovarian cancer. Supplementing estrogen also does not protect against cardiovascular disease. As a result, US-dispensed prescriptions for estrogen declined from ninety-one million in 2001 to fifty-seven million in 2003. It has been found that a lot of the excess risk for breast and ovarian cancer was due to prescriptions being refilled indefinitely instead of hormone replacement therapy only being used at the onset of menopause. Additionally, supplemental estrogen was not paired and balanced with Progesterone, causing a greater risk. Either way, the door to natural alternatives was opened wide, especially for those patients who have a family history of reproductive cancer. Natural therapy for menopause and PMS is based upon phytoestrogens.
Phytoestrogens are plant compounds that contain chemical structures which resemble estrogen. These plant compounds can exert weak estrogenic or antiestrogenic effects. Isoflavones from legumes such as soybean, red clover, licorice, as well as lignans like flaxseed and milk thistle are the most common and familiar phytoestrogens. Black cohosh has been shown to have antiestrogenic effects only. Phytoestrogens have been proven to reduce the risk for estrogen-dependent breast, uterine, and ovarian cancers as well as hot flashes, night sweats, and sleep disturbances. Although phytoestrogens do a good job at protecting women from symptoms of excess estrogen, phytoestrogens cannot replace estrogen when there isn't enough. They don't help with vaginal wall atrophy and dryness, thinning hair, lack of sexual desire, menopause-related urogenital itching, or infertility. For the best results, supplements of soy and red clover isoflavone should be taken 2-3 times daily. Although there are no herbal alternatives that actually raise levels of estrogen, natural medicine such as dong quai, licorice, milk thistle, ginseng, pycnogenol, and pollen for menopause and calcium, magnesium, B6, chastre tree, dong quai, and ginseng for PMS can balance existing female hormones and provide relief from symptoms.

--
Vitanet, LLC &reg


(http://vitanetonline.com/forums/Index.cfm?CFApp=1&Message_ID=1682)
---
Is Wild Yam Natures Progesterone?



Date: November 15, 2007 07:20 AM
Author:
Darrell Miller (dm@vitanetonline.com)
Subject: Is Wild Yam Natures Progesterone?

Dioscorea villosa, commonly known as wild yam, is a tuberous vine native to North America and parts of Central America. It was used by the Mayan and Aztec civilizations for pain relief and birth control and has also been given the names colic root and rheumatism root, demonstrating this early use of the plant. However, whether it is nature's Progesterone or not is another question that requires close analysis.
These Central American civilizations, of course, did not understand the reason why they were effective. Some of the symptoms treated can be caused by the menopause, and the wild yam is believed to contain natural forms of Progesterone that can alleviate some of the adverse effects of the menopause on the body. Like most plants, they also likely act as anti-inflammatories, so relieving the pain of rheumatoid arthritis and other inflammatory conditions.
Like any natural remedy, wild yam had its adherents and its detractors, though in recent years the plant has been used as the raw material for the production of cortisone and a form of Progesterone: or at least so it is claimed, so let's have a closer look at these claims and determine whether or not wild yam is indeed nature's Progesterone.
The human body uses organic compounds called hormones to regulate many of the chemical activities of the body. The hormones catalyze the chemical reactions and changes needed for the proper functioning of our bodies. Hormones are produced in small chemical factories dotted throughout our body called glands. Each gland is devoted to producing a specific hormone, or a range of them, and each hormone is designed for a specific purpose.
Each has an associated hormone 'receptor' at their targeted destination that fits the hormone like a jigsaw piece. When it turns up, the hormone attaches to the receptor and the reaction proceeds. That might be the initiation of energy production in cells, the activation of certain genes or even the stimulation of hair growth by the follicles or of the libido and the natural desire to procreate.
Hormones are manufactured from only three constituents: proteins, amino acids and cholesterol, and the steroidal sex hormones are created from cholesterol. Therefore, don't reduce your cholesterol level too much!
Prior to puberty, all of the sex hormones are manufactured by the adrenal glands, and after puberty by the ovaries in women and the testes in men. Progesterone is produced initially, and is then used as the building block for all the other sex hormones (hence the prefix 'pro'). In women these are the estrogens and in males the androgens. Progesterone is made from the start of the menstrual cycle, and after day 12 they have reached a high enough level to halt ovulation. Progesterone levels continue to rise for about 8 days, and then if fertilization has not occurred, the Progesterone levels trigger menstruation, and the lining of the womb is detached and expelled.
During certain phases of the menstrual cycle, the levels of the hormones estrogen and Progesterone drop off, although the exact reason for the many and varied symptoms of pre-menstrual syndrome (PMS) are still unknown to a large extend. There appear to be several contributing factors, though estrogen and Progesterone certainly appear to be two of the major ones. We shall concentrate here on the Progesterone factor because that is what wild yam is claimed to address.
Although the main function of Progesterone is to generate estrogen and testosterone, to restore the libido after menstruation, and maintain the integrity of the lining of the uterus and aid in gestation, it has many other purposes such as in thermogenesis (burning of body fats), protection against osteoporosis and is also believed to have a natural anti-depressant action. These are all supported by the symptoms that appear when the body is low in Progesterone levels: depression, sudden increase in body fat, mood swings, loss of sex drive and a susceptibility to weak bones if the deficiency is long-term.
In other words, women that usually suffer from PMS, also generally suffer low Progesterone levels. It is believed in some quarters that a Progesterone deficiency causes an excess of estrogen that leads to these symptoms in addition to heart disease. No one really knows for sure, but a deficiency of Progesterone seems to be the determining factor.
Women with menstrual problems continue to be issued with prescribed synthetic Progesterone even though they do not have the same effect as natural Progesterone. They can also lead to some unpleasant side effects such as fluid retention, strokes, jaundice, blood clots and depression: some of the symptoms it is intended to alleviate. Some take borage or evening primrose oil for the GLA that helps some of the effects, but this is taken to counter the over-production of the hormone prolactin in some women prior to menstruation, not a deficiency of Progesterone.
Wild yam does not cause these symptoms, and is claimed by many to be very effective in alleviating the symptoms of PMS. The problem with the artificial forms of Progesterone is that the liver's job is to destroy foreign hormones, and send them to the digestive tract for expulsion. Natural hormones are not affected in this way, even if they come from a non-human source.
The chemical diosgenin in wild yam is very similar in structure to Progesterone, and is believed to be the active principle. It is claimed that it can be used to produce not only Progesterone but also other related hormones. However, some medical authorities and practitioners dispute this claim, and there is still a question as to how wild yam works. Because it does work, many people swear by it and claim that they could not live without it.
This is especially true of those that suffer from the more severe effects of PMS, and since wild yam does not work for everybody, it could be connected with the severity of the condition and the symptoms. Whichever is true, there appears to be little doubt in the eyes of those that use it as a cream that wild yam is indeed nature's Progesterone.

--
Natures Progesterone


(http://vitanetonline.com/forums/Index.cfm?CFApp=1&Message_ID=1632)
---
California Proposition 65 (Prop 65) and Progesterone Cream Warnings



Date: February 17, 2006 06:29 PM
Author:
Darrell Miller (dm@vitanetonline.com)
Subject: California Proposition 65 (Prop 65) and Progesterone Cream Warnings

Scientific Safety Information on Progesterone
California Proposition 65 (Prop 65) and Progesterone Cream Warnings Amy Kosowski, M.S., LDN
Prop 65: What is it?
Proposition 65, the Safe Drinking Water and Toxic Enforcement Act of 1986 , was enacted as a ballot initiative in the state of California in November of 1986. The Proposition was intended by its authors to protect California citizens and the State's drinking water sources from chemicals known to cause cancer, birth defects or other reproductive harm, and to inform citizens about exposures to such chemicals 1.
Proposition 65 requires the Governor to publish, at least annually, a list of chemicals "known to the state to cause cancer or reproductive toxicity ." Progesterone, as well as other human hormones, appear on this list 1. Set forth below is the information that formed the bases for the addition of Progesterone to the Prop 65 list by the California Office of Environmental Health Hazard Assessment ("OEHHA").
Prop 65 and Progesterone - Perspective
In August of 2004, OEHHA published a document stating the rationale for the addition of Progesterone to the Prop 65 list 2. This document is a review of human, animal, and in vitro studies that used Progesterone, synthetic progestins, and other progestagens (Progesterone-like compounds). Experimental data from the use of all of these compounds were mixed together, along with data from studies using other steroid hormone derivatives (mainly synthetic estrogens) and many different methods of administration.
Although this review covered the existing scientific literature on Progesterone and its many derivative compounds, there are many problems with the type of data analysis that was employed.
First, Progesterone is endogenous to humans and necessary for bone and reproductive health while progestins and other synthetic progestagens are not. Progestins and progestagens are similar in molecular structure to Progesterone, but when they bind to Progesterone receptors, their effects are usually much stronger and more likely to cause abnormal physiologic responses 3, 4. Furthermore, the majority of the studies concerning the health effects of these Progesterone derivatives involved combinations with synthetic estrogens 2-4.
There were very few studies mentioned in the 2004 document that used exclusively bio-identical Progesterone (the kind found normally produced by humans as well as that used in Progesterone creams), and those studies that did were at supra-physiologic doses (very high). The doses of Progesterone ranged from 10-1000 times the dose usually recommended by manufacturers of Progesterone creams 2, although in a few cases, the doses were closer to the recommended dosages.
The route of administration of Progesterone is also at issue. All of the studies cited in the OEHHA document used either oral, injected, or suppository forms of hormones; none was conducted using transdermal creams. This is an important consideration because hormones absorbed through the skin are metabolized differently than hormones that are administered via other routes 5, 6.
Putting it Together
While the OEHHA Prop 65 reference document on Progesterone 2 is a broad survey of the published scientific literature examining the potential effects of the pharmaceutical use of Progesterone and its synthetic derivatives, it is not clear at all that these effects would be seen with the use of low-dose Progesterone creams.
The OEHHA Prop 65 Progesterone document evaluates a broad range of information regarding Progesterone and synthetic materials that are not natural Progesterone. The conclusion reached was not challenged, and it is on that basis that Progesterone creams now carry the Prop 65 warning.


References:
1 California OEHHA Web Site: http://www.oehha.ca.gov/prop65/p65faq.html .
2 Reproductive and Cancer Hazard Assessment Section, Office of Environmental Health Hazard Assessment, California Environmental Protection Agency (2004) Evidence on the developmental and Reproductive Toxicity of Progesterone.
3 Campagnoli C, Abba C, Ambroggio S, Peris C (2005) Pregnancy, Progesterone and progestin in relation to breast cancer risk. J Steroid Biochem Mol Biol 97(5):441-450.
4 Campagnoli C , Clavel-Chapelon F , Kaaks R , Peris C , Berrino F (2005) Progestins and Progesterone in hormone replacement therapy and the risk of breast cancer. Steroid Biochem Mol Biol 2005 96(2):95-108.
5 de Lignieres B, Dennerstein L, Backstrom T (1995) Influence of route of administration on Progesterone metabolism. Maturitas 21:251-257.
6 Gompel A, et al. (2000) Progestins were also proapoptotic in normal as well as in hormone-dependent breast cancer cells. Steroids 65(10-11):593-598.
7 Bu SZ ( 1997) Progesterone induces apoptosis and up-regulation of p53 expression in human ovarian carcinoma cell lines. Cancer 79(10):1944-50.
(http://vitanetonline.com/forums/Index.cfm?CFApp=1&Message_ID=1224)
---
Utah's Inland Sea Minerals – Topical Application



Date: November 22, 2005 09:23 AM
Author:
Darrell Miller (dm@vitanetonline.com)
Subject: Utah's Inland Sea Minerals – Topical Application

Minerals provide a bounty of healing properties that have scientifically validated their use for topical applications. These applications have been shown to have powerful local and systemic effects. The health of ones skin and hair reflects inner health. Indeed, we judge the health of animals and humans alike by their outward appearance of fur or skin, respectively. The human skin is the largest organ of the body and is highly involved in the detoxification and maintenance processes of health. Skin not only excretes and eliminates toxins; it also has a tremendous capacity to absorb health supportive substances. The pharmaceutical industry frequently takes advantage of the skin's absorptive capacity with drug therapies. Such therapies include the transdermal delivery of drugs like nicotine, hormone patches, Progesterone creams and so forth. Thus, it is apparent that natural therapies can have pronounced and powerful health effects.
Clinical researchers have continued to document the clinical findings that have been observed for decades when it comes to the healing properties of topical minerals. Many of the studies on therapeutic baths have used minerals from the Dead Sea, an ancient inland sea. However, a similar and impressive array of minerals occurs in the other inland sea, the Great Salt Lake. Indeed, the high presence of magnesium from both inland seas appears to be the foremost active mineral. A comparison chart below clearly reflects the mineral analysis and similarity (see chart below). The following survey of medical research reflects a few of the many therapeutic roles for mineral salt baths. Of particular interest are the powerful effects of magnesium salts that are prevalent to both Utah's Inland Sea and the Dead Sea that exhibit favorable effects in inflammatory disease. Arthritis:
103 patients with arthritic symptoms were treated for 1-2 weeks. They received various bath treatments with the ionic trace minerals. The study showed that the higher concentration baths offered the most impressive results. Those with the greatest physical limitation had the most pronounced improvement. Over 80 percent of the patients reported having less pain, 70 percent reported improved mobility and 60 percent were able to decrease analgesic use (i). In a different double-blind study, the use of warm mineral baths with Dead Sea salt demonstrated a lasting effect for patients suffering from degenerative arthritis. (ii)
Skin:
In a clinical trial conducted by a leading research university in Germany, patients with atopic (eczema) skin disorders immersed their arms in a magnesium chloride rich bath. The participants immersed one arm in tap water the other in the therapeutic magnesium rich bath. The findings showed that skin hydration was improved and skin roughness and inflammation was reduced. The researchers stated "magnesium salts are known to bind water, influence epidermal proliferation and differentiation and enhance barrier repair." (iii) Another study showed that magnesium salts when exposed to both psoriatic and healthy skin cells provided an important anti-proliferative effect (iv). Yet another study showed that the effects of mineral baths from the Dead Sea had lasting effects for upwards of a month after treatment. (v) Head to Head Comparison (vi) (vii)
Utah's Inland Sea Composition Dead Sea Composition
Magnesium Chloride 1.04% 4.03%
Potassium Chloride 0.64% 0.72%
Sodium Chloride 9% 3.87%
Calcium Chloride 0.08% 1.64%
Chloride 15.12% 21.11%
Sulfates (SO4) 2.13% 0.03%

By: Dr. Chris Meletis N. D.
References:
• (i) Dead Sea Balneoptherapy is Osteoarthritis, Dr. Machety (Hasharon Hospital, Petach-Tikva, Israel). Published in Proceedings of International Seminar on Treatment of Rheumatic Diseases. John Wright-PSG ,1932.
• (ii) Sukenik S, Mayo A, Neumann L et al., Dead Sea bath salts for osteoarthritis of the knee, Harefuah 1995; 129(3-4):100-3, 159, 158.
• (iii) Proksch E, Nissen HP et al., Bathing in a magnesium-rich Dead Sea salt solution improves skin barrier function, enhances skin hydration, and reduces inflammation in atopic dry skin. Int J Dermatol 2005; 44(2):151-7.
• (iv) Levi-Schaffer F, Shani J, Politi Y et al., Inhibition of proliferation of psoriatic and healthy fibroblasts in cell culture by selected Dead –sea salts. Pharmacology 1996; 52(5):321-8.
• (v) Sukenik S, Neumann L, Buskila D et al., Dead Sea bath salts for the treatment of rheumatoid arthritis. Clin Exp Rheumatol 1990; 8(4):353-7.
• (vi) The Utah Department of Natural Resources, Utah Geological and Mineral Survey Public Information Series #8, 1990.
• (vii) Gwynn, J. Wallace, The Utah Department of Natural Resources, Utah Geological Public Information Series 51, 1997.
(http://vitanetonline.com/forums/Index.cfm?CFApp=1&Message_ID=959)
---
Endnotes



Date: July 25, 2005 10:37 PM
Author:
Darrell Miller (dm@vitanetonline.com)
Subject: Endnotes

Endnotes


1 John R. Lee, M.D., NATURAL Progesterone: THE MULTIPLE ROLES OF A REMARKABLE HORMONE, Revised. (BLL Publishing, Sebastopol, California: 1993), 4. See also U.S. Barzel, "Estrogens in the prevention and treatment of postmenopausal osteoporosis: a review." AM J MED, (1988), 85: 847-850 and D.R. Felson, Y. Zhang, M.T. Hannan, et al., "The effect of postmenopausal estrogen therapy on bone density in elderly women." THE NEW ENGLAND JOURNAL OF MEDICINE. (1993), 329: 1141-1146.
2 Darrell W. Brann, "Progesterone: The Forgotten Hormone?" PERSPECTIVES IN BIOLOGY AND MEDICINE. Summer, (1993), 34:4, 642. See also A.I. Csapo and B.A. Resch, "Induction of preterm labor in the rat by the antiProgesterone." AMERICAN JOURNAL OF OBSTETRICS AND GYNECOLOGY. (1979), 134:823-27.
3 Penelope Ody, THE COMPLETE MEDICINAL HERBAL. (Dorling Kindersley, New York: 1993), 52.
4 Daniel B. Mowrey, THE SCIENTIFIC VALIDATION OF HERBAL MEDICINE. (Keats Publishing, New Canaan, Connecticut: 1986), 112.
5 Lee, 16.
6 Ibid., 52.
7 C. Norman Shealy, M.D., DHEA THE YOUTH AND HEALTH HORMONE. (Keats Publishing, New Canaan, Connecticut: 1996), 34.
8 Lee, 4.
9 Ibid., 101.
10 Ibid., 50.
11 Ibid., 51.
12 Ibid., 101.
13 Ibid., 52.
14 Ibid., See also "Progesterone: Safe Antidote for PMS." MCCALL'S MAGAZINE. October, (1990), 152-56 and Linda Carol Graham, "Do You Have a Hormone Shortage?" REDBOOK. February, (1989), 16.
15 Ibid.
16 Rita Elkins, M.A., DEPRESSION AND NATURAL MEDICINE. (Woodland Publishing, Pleasant Grove, Utah: 1995), 129.
17 Lee, 84.
18 Ibid., 87.
19 Ibid.
20 Alan R. Gaby, M.D., PREVENTING AND REVERSING OSTEOPOROSIS. (Prima Publishing, Rocklin, California: 1994), 150. See also John, R. Lee, M.D. "Osteoporosis reversal: the role of Progesterone." INT CLIN NUTR REV. (1990) 10:3, 384-91 and John R. Lee, M.D., "Osteoporosis reversal with transdermal Progesterone." LANCET. (1991), 336, 1327 and John R. Lee, M.D., "Is natural Progesterone the missing link in osteoporosis prevention and treatment?" MED HYPOTHESES. 35, 316-18.
21 Lee, NATURAL Progesterone, 4.
22 Ibid., 102.
23 Ibid.
24 Shealy, 34.
25 Lee, NATURAL Progesterone, 71. See also R.A.Hiatt, R. Bawol, G.D. Friedman and R. Hoover, "Exogenous estrogen and breast cancer after bilateral oophorectomy." CANCER. (1984), 54, 139-44.
26 Lee, 4. See alsoR.B. Gambrell, "The Menopause: Benefits and Risks of Estrogen-Progesterone Replacement Therapy," FERTIL STERIL, 1983, (37, 457-74).
27 Ibid., 75
28 Ibid., 72. See also, L.D. Cowan, L.Gordis, J. A. Tonascia, and G.S. Jones. "Breast Cancer Incidence in Women with a History of Progesterone Deficiency. JOURNAL OF EPIDIMIOLOGY, 1981, (114) 209.17.
29 Schealy, 35.
30 Ibid..
31 Lee, 74.
32 Schealy, 35.
33 Lee, 102.

(http://vitanetonline.com/forums/Index.cfm?CFApp=1&Message_ID=680)
---
Conclusion



Date: July 25, 2005 10:33 PM
Author:
Darrell Miller (dm@vitanetonline.com)
Subject: Conclusion

Conclusion
Natural Progesterone in cream or other transdermal forms appears to be one of the most effective and safe supplements for the treatment of various hormonally related disorders. It may well be superior to estrogen replacement therapy in some cases and should be utilized and evaluated for its superior therapeutic actions. No longer the "forgotten hormone," natural Progesterone, especially in the form of wild yam extract, is nothing less than remarkable in its physiological actions. While so many women are turning to synthetic hormones, tranquilizers, and analgesics to manage PMS and postmenopausal miseries, natural Progesterone may well be the best and safest alternative. Getting the word out while scientific studies continue to support the credibility of using natural Progesterone is currently underway. It would be nothing less than tragic if an affordable and safe substance like wild yam extract remained unused due to a lack of knowledge. The word is spreading rapidly. Dr. Lee put it well when he stated:
I must conclude with a tribute to what I call the women's underground communication network, the vast informal woman-to-woman communication network that spreads hormone and health information with astonishing speed and extent around the world. An informational and health revolution is underway, thanks to the networking of intelligent, concerned women.33 I consider myself most fortunate to have become acquainted with natural Progesterone synthesized from wild yam. For me, the discovery of this safe and marvelous supplement has been nothing less than extraordinary. It has made what was once a life lived at the mercy of the hormonal upheavals into one that is much more even-keeled, healthier and full of optimism.
(http://vitanetonline.com/forums/Index.cfm?CFApp=1&Message_ID=679)
---
How to Utilize Natural Progesterone



Date: July 25, 2005 10:27 PM
Author:
Darrell Miller (dm@vitanetonline.com)
Subject: How to Utilize Natural Progesterone

How to Utilize Natural Progesterone
Natural Progesterone is available in oils, capsule or cream form. The best delivery system for natural Progesterone appears to be through the skin; therefore, creams, oils or other formulations designed for skin absorption are recommended. The source of the natural Progesterone should be wild yam extract and preparations using the whole wild yam are preferable. Monthly costs for natural Progesterone can vary according to its source, but usually average between $20 and $50 a month. To obtain maximum absorption, natural Progesterone creams should be applied to the softer areas of the skin such as the neck, face, arm pits, thighs, breasts, etc. The soles of the feet or palms of the hands are also excellent absorption sites and are recommended in individuals who are highly allergic to topical creams or oils. A thin application over a larger area is recommended. Some women use the cream directly on their abdomens if they are experiencing menstrual cramping. Natural Progesterone creams that have been combined with herbs such as saw palmetto can also be used by men and applied directly on the testicles.
Natural Progesterone creams can be used every day, however, initial applications should be liberal (one half teaspoon) used both at morning and night. In time this quantity can be decreased. Using the cream everyday can lead to a decrease in sensitivity which may inhibit the action of the cream. For this reason, Dr. Lee has recommended that postmenopausal women use the cream for 2 to 3 week intervals with one week off. Women who are pre-menopausal or perimenopausal should use the Progesterone from day 12 to day 26 of their menstrual cycle. Application sites should be rotated for maximum efficacy.
Leaving 3 to 5 days of the month without using the natural Progesterone is also recommended to prevent the development of a kind of "immunity" to the wild yam phytoestrogens. Each individual should determine whether the amount of cream used is effective and adjust accordingly. Most women need to use natural Progesterone for an indefinite period of time.
(http://vitanetonline.com/forums/Index.cfm?CFApp=1&Message_ID=678)
---
WHAT ABOUT PROGESTERONE AND MEN?



Date: July 25, 2005 10:26 PM
Author:
Darrell Miller (dm@vitanetonline.com)
Subject: WHAT ABOUT Progesterone AND MEN?

WHAT ABOUT Progesterone AND MEN?
When is comes to the role of Progesterone in males, a significant inequity exists. In other words, medical science has literally ignored the role of Progesterone in the male menopause. Male menopause is also called "andropause" and occurs when testosterone levels decrease. As a result of this drop, bone weakness and prostate disorders can occur. Testosterone acts very much like Progesterone explaining why men can also develop brittle bones as testosterone levels decline. Men have Progesterone levels much the same as women do after the age of 50, and like women, men are subject to varying degrees of osteoporosis, although male versions are much less severe.
Men could very well benefit from using Progesterone creams that have formulas designed to address testosterone imbalances which can lead to prostate disease. These formulas should contain the proper dosage of Progesterone, which would be much less than the amount required for a woman. Dr. C. Norman Shealy M.D. writes, "Every male with DHEA levels below 600 ng/dl should use natural Progesterone cream, except men with prostate cancer."32 DHEA is the building block of the sex hormones and is currently the subject of intense study due to its effect on aging and degenerative disease.
(http://vitanetonline.com/forums/Index.cfm?CFApp=1&Message_ID=677)
---
WHAT ABOUT PROGESTERONE AND MEN?



Date: July 25, 2005 10:26 PM
Author:
Darrell Miller (dm@vitanetonline.com)
Subject: WHAT ABOUT Progesterone AND MEN?

WHAT ABOUT Progesterone AND MEN?
When is comes to the role of Progesterone in males, a significant inequity exists. In other words, medical science has literally ignored the role of Progesterone in the male menopause. Male menopause is also called "andropause" and occurs when testosterone levels decrease. As a result of this drop, bone weakness and prostate disorders can occur. Testosterone acts very much like Progesterone explaining why men can also develop brittle bones as testosterone levels decline. Men have Progesterone levels much the same as women do after the age of 50, and like women, men are subject to varying degrees of osteoporosis, although male versions are much less severe.
Men could very well benefit from using Progesterone creams that have formulas designed to address testosterone imbalances which can lead to prostate disease. These formulas should contain the proper dosage of Progesterone, which would be much less than the amount required for a woman. Dr. C. Norman Shealy M.D. writes, "Every male with DHEA levels below 600 ng/dl should use natural Progesterone cream, except men with prostate cancer."32 DHEA is the building block of the sex hormones and is currently the subject of intense study due to its effect on aging and degenerative disease.
(http://vitanetonline.com/forums/Index.cfm?CFApp=1&Message_ID=676)