Buy Solaray At Discount Prices Of 43% Off And Up!


Virul


Messages 1-5 from 5 matching the search criteria.
---
Uses, Dosage and Side effects of Antimonium Tartaricum.


Date: July 03, 2014 08:02 AM
Author:
Darrell Miller (dm@vitanetonline.com)
Subject: Uses, Dosage and Side effects of Antimonium Tartaricum.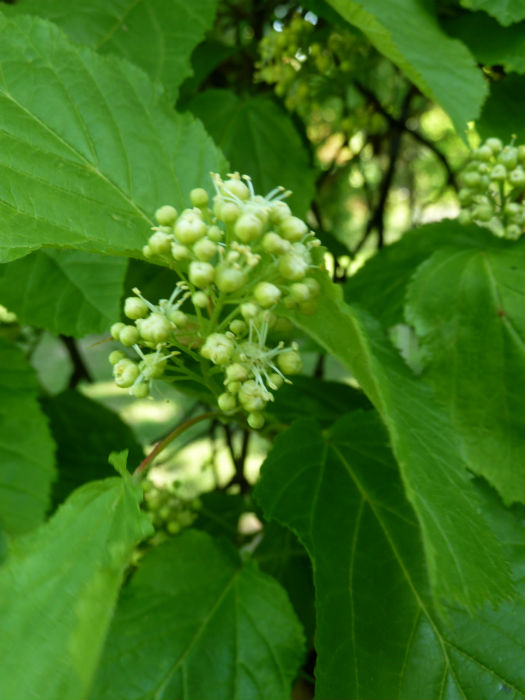 What is an antimonium tartaricum?

Antimonium tartaricum is a Virulent poisonous and so a lot of care should be taken when handling it. Antimonium tartaricum is chemically prepared from potassium tartrate and antimony oxide. It forms an off-white crystalline powder.

History of antimonium tartaricum

For years, Antimonium tartaricum has been used as a very powerful emetic (medicine used to cause vomiting). In many cases, it worked and the results were positive, but in a few cases, death would result if the patient did not vomit.

It was also used to clean wounds and burns, but still death would occur if the patient absorbed enough of poison to cause death.

Recently, Antimonium tartaricum has been used in the textile industries has a color fixative and in agriculture industries has insecticide.

Uses


Antimonium tartaricum is a homeopathic therapy for cold with cough, wheezing, mucous, rattling or bubbling in the chest.
It is used to care for health of mind as well as body.
It is used to treat;
Headaches, if your regular suffer headache, you can take Antimonium tartaricum.
Bronchitis- if you suffer difficulty in breathing, Antimonium tartaricum will alleviate this condition.
Coughs and nausea, people who frequently suffer these conditions have used and Antimonium tartaricum proved to be a remedy.
Acne- helpful for acne with large pustules, itchy, forms and leaves a bluish-red scar on various parts of the body.
Teething- if you have problems with teeth, especially aching teeth, this is the best product for you.
Asthma
Bronchitis
Pneumonia
Emphysema
Gastric bowel problems
Measles
Whooping cough
Indigestion, nausea and vomiting, especially during pregnancy.
Chicken Pox. Recently, research has found out that Antimonium tartaricum is effective in treating chicken pox with painful vesicles, eruptions and large pustules with tendency to leave pock marks.
Warning

It is not safe for pregnant, breast feeding or for child below 10 years to use Antimonium tartaricum without doctor's consent. If pain is persistent, seek medical care immediately.



(http://vitanetonline.com/forums/Index.cfm?CFApp=1&Message_ID=3144)
---
Natural Sweeteners Vs. Artificial Sweeteners



Date: April 30, 2009 10:16 AM
Author:
Darrell Miller (dm@vitanetonline.com)
Subject: Natural Sweeteners Vs. Artificial Sweeteners

Artificial sweeteners are food additives intended to replace the sweetness of sugar without the calorie intake. There are also natural sweeteners that can replace sugar, so which should you choose? Natural sweeteners such as sugar, honey and grape juice are well known, although there are also the less well known, but much more effective, sucanat and stevia.
Sucanat is dried unrefined cane sugar, and unlike refined sugar retains the molasses. Stevia, on the other hand, is a shrub, native to Paraguay, the leaf of which contains a non-sucrose sweetener, 300 times the sweetness of sugar, and which is not absorbed by the body. It is a sweetener pure and simple, with no proven health issues. It is also Japan's most popular sugar substitute.
Artificial sweeteners have been known for many years, the first and best known being benzoic sulfanide, known to you as saccharin. The health risks of saccharin have been the subject of debate for over 100 years and have yet to be resolved. Studies had shown it to cause cancer in rats, and it was placed on a list of known or suspected carcinogens.
It has been banned for use in the USA, but that was lifted by the FDA in 1991, and in 2000 saccharin has no longer required a health warning label. The issue appears to have been resolved by rats metabolizing saccharin in a way not possible in humans. However, many are still suspicious of it, and if you don't trust a food additive then do not voluntarily consume it.
The top two artificial sweeteners in the USA are sucralose and aspartame. Sucralose, discovered in the UK in 1976, is the less emotive of the two, and is chemically the chlorocarbon trichlorogalactosucrose, produced by chlorination of sucrose and 600 times as sweet. It should be stressed that a chlorocarbon is totally different to a chlorinated hydrocarbon. It is generally considered safe to use, although it is very slow rate of degradation in waste water has raised concerns that concentrations could increase with increasing popularity of the sweetener.
According to' Sweet Deception', the book states sucralose to be discovered during the search for an insecticide, and is produced when sugar is treated with acetic anhydride, hydrogen chloride and trityl chloride among others in the presence of toluene, MIBK and dimethyl formamide among other solvents. Although marketed as coming from a natural source, it is anything but natural.
Aspartame was developed by G.D. Searle, and its approval by the FDA has been a matter of concern for many years. Promoted by Donald Rumsfeld, then CEO of Searle, he "called in his markers" to have the substance approved, which was not one of the more glorious moments in America's history.
It is used in over 6,000 products, most household names, yet was based on "inconclusive and incompetent science" according to detractors. In 1981, on the day of his inauguration, Ronald Regan suspended the powers of the FDA on aspartame, and then a month later appointed a new FDA head, Arthur Hayes, who immediately licensed the substance. Donald Rumsfeld was on President Regan's team.
There is a strong body of evidence that aspartame is toxic to humans, although the official evidence has discredit such studies. Recent evidence that linked aspartame to cancer has been stated as irrelevant to humans. In spite of the concerns, the substance has been approved, not only in the USA but also by the European Union. This might call into question the relevance of studies to humans, but many still believe that commercial considerations are behind these decisions.
In fact, an extensive study carried out by the Italian European Ramazzini Foundation, showed that aspartame can cause a significant increase in cancers and leukemias in rats at well below the doses allowed by the EU or the US. This substance required further study by bodies with no vested interest in the outcome.
Those that believe so point to the stevia situation. This natural sweetener is banned for use as a food additive in the EU, and cannot be sold as sweetener due to the FDA not recognizing it as such. It has also been banned in Hong Kong, even though it is the sweetener of choice in Japan, with no apparent side-effects becoming endemic in that country. The USA might not approve stevia as a sweetener, but it is considering lifting its ban on cyclamate.
Cyclamate was banned by the FDA due to tests on rats indicating a possibly carcinogenic effect, but no more positive than those on aspartame. Cyclamate is permitted in Canada, where saccharin is not, and also in the UK, but not throughout the EU.
It is obvious, then, looking at the various claims and counter-claims, and the conflicting legislation between civilized countries, that the artificial sweetener industry is wrought with uncertainty. In the past, it is almost certain that commercial considerations have come before the health of the nation, and that does not engender confidence.
In fact, the only sane approach to take at this time would be to avoid artificial sweeteners altogether, and stay natural. That is not to claim that natural products are safe to eat - far from it! Many of the most Virulent poisons are natural, but the well-used natural sweeteners appear to be safer at this time than any of those artificially manufactured.
There might be objections to this where diabetes is concerned, and Canada, while banning saccharin for normal use, still allows it for use by diabetics. This is the one of the two major bodies that promotes the use of artificial sweeteners: the diabetic lobby and the weight loss lobby.
It is difficult to question the obesity and weight problem that America has while at the same time arguing against the use of artificial sweeteners. However, don't forget that stevia is widely used in Japan with no reported health problems, and stevia is a natural sweetener that is permitted for use as a food additive, and that is not absorbed by the body.
However, there is also a recent 2005 study that has indicated that diet drinks containing artificial sweeteners might fool your body into believing that the sweet taste is promising energy, and when it doesn't materialize, you feel hungry and eat more. This has been supported by animal studies.
These have shown convincingly that the sensation of sweetness induces the production of insulin with resulting hypoglycemia because there is no actual increase in blood sugar. This induces increased food intake. This has been proved with rats, and also proved was the fact that the natural response of eating less at the next meal, after sugary food, was gradually diminished in animals fed non-calorific sweeteners.
The choice is yours, but it would seem advisable to stick to natural sweeteners for the time being, at least until the studies carried out are in concurrence as opposed to offering conflicting results depending upon who is doing the testing.


--
Buy Natural Sweeteners at Vitanet ®, LLC


(http://vitanetonline.com/forums/Index.cfm?CFApp=1&Message_ID=2001)
---
Olive Leaf Extract



Date: January 02, 2006 10:17 AM
Author:
Darrell Miller (dm@vitanetonline.com)
Subject: Olive Leaf Extract

In today's stressful world, immune system health is more important than ever. History has proven that no matter what we do to combat viruses, bacteria and parasites, they have the remarkable capability to mutate for survival, often returning in a more Virulent form than before. New strains of the flu and other microbial invaders are being discovered at an alarming rate, and modern medicine is constantly on the defensive. At the time this was written, the Centers for Disease Control (CDC) in Atlanta is predicting a "bad flu season" because a "killer drift variant" strain of flu had been discovered, called type A Fujian. This new strain has already caused deaths abroad, and vaccinations are strongly recommended, especially for the very young and the elderly.
However, mutating microbes are only part of the problem confronting our immune systems. Factors such as environmental pollution and over-processing of foods are believed by many researchers to play a major role in many health conditions. Which means, more than ever before, you need to make sure your immune system is functioning at peak efficiency. Fortunately, there are a number of natural products available that can assist you in reaching this goal.
One of the most effective discovered to date is Olive Leaf Extract (OLE). Natural olive leaf extract is derived from the olive tree (Olea europaea), which happens to have a very long and interesting history. One of the most revered botanicals, the olive tree is mentioned numerous times in the Bible. One of the earliest and most powerful mentions is the delivery of the olive branch to Noah by a dove, a sign that the floodwaters were receding and life was returning. The olive tree was, and still is, a life-giver. It's fruit is used for food, and the oil is used for cooking and as a source of light to ward off the darkness. Ancient cultures soon discovered that the various components of the olive tree provided a myriad of health benefits as well, benefits confirmed by modern science.
Extract of olive leaves is one of the best, if not THE best, natural antimicrobials and antioxidants ever discovered.* Oddly enough it might have been well recognized in this role much sooner since it was reported in the mid-1850's that a bitter tea brewed from olive leaves might be a potential cure for malaria. However, not all great discoveries are immediately recognized as valuable, and physicians of that era didn't give much credence to the reports. It wasn't until decades later that a simple analysis conducted on olive leaves led to the discovery of an active component, the phenolic compound oleuropein, which has since been associated with many health benefits.
More recently, numerous studies have been conducted on olive leaves and the active components found in the leaves, with a preponderance of positive results. A 1999 study conducted at the University of Rome assessed the antimicrobial activity of oleuropein and hydroxytyrosol, two of the most active components in olive leaf extract. They were pitted against many different bacterial strains, including salmonella and staphylococcus, in vitro. The study concluded, "Olea europaea can be considered a potential source of promising antimicrobial agents" for the support of intestinal and respiratory health.* 4
A 2002 study conducted at the University of South Australia compared the effectiveness of some of the typical components of the Mediterranean diet, including oleuropein and hydroxytyrosol, as reactive oxygen species inhibitors and free radical scavengers. Researchers also examined their capability in protecting against low-density lipoprotein oxidation in vitro. Results clearly indicated that these components are potent inhibitors of free radical generation, as well as effective free radical scavengers.* 5
NOW® Foods carries a number of olive leaf extract products, including our Olive Leaf Extract 500mg, standardized to contain 6% oleuropein, our Extra Strength product with 18% oleuropein and 100mg of Echinacea Extract, and Olive Leaf Glycerite liquid, which contains 18% oleuropein.
Why would you want a standardized Olive Leaf Extract product over a whole herb Olive Leaf product? We're glad you asked! Standardization allows for consistently effective herbal products because the active ingredient, or marker compound, is accurately identified and measured, ensuring that the product delivers a certain minimum level of the active component or components. In simpler terms, standardized herbal products allow the consumer to obtain the benefits of an herb without having to consume massive quantities because there is a much greater concentration of active components, which also improves the effectiveness of the herbal product. Purchasing standardized Olive Leaf with a guaranteed concentration of oleuropein is a smart choice.
(http://vitanetonline.com/forums/Index.cfm?CFApp=1&Message_ID=1147)
---
Bird Flu Vaccine in short supply !!



Date: November 26, 2005 02:23 PM
Author:
Darrell Miller (dm@vitanetonline.com)
Subject: Bird Flu Vaccine in short supply !!

U.S Unprepared for Bird Flu Pandemic
Vaccine in short supply.
Officials worldwide are preparing for the worst, as bird flu spreads through asia and into Europe, resulting in the death of 140million chickens and ducks. Meanwhile waterfowl travel their migratory paths, shedding virus contaminated feathers, droppings and saliva into the water, air and soil.
Human cases of avian flue have so far been limited to individuals who had direct contact with sick birds. Experts, however, believe the virus could mutate into a form easily transmitted from human to human. The current strain, known as H5N1, is particularly lethal; it has killed 61 people—half of those infected.
A few times each century, flu pandemics sweep the world. One of the worst, the 1918 flu, killed 50 million people; it was also a bird flu, which jumped directly to humans. The grimmest forecast today is a pandemic that could kill millions. And, among developed nations, the united states is one of the least prepared.
After Delay, U.S. Must Wait in Line.
Congress and the President are considering spending billions to buy the drub tamiflu, which has been shown to reduce the duration and severity of bird flu. A few months ago, the manufacturer could have delivered much of this supply; now, orders placed by other countries have exhausted production capacity for the next two years, according to the New York Times. U.S. health agencies have 2 million doses on hand, enough to treat 1% of the population.
A Military Response?
Anticipating a crisis, President Bush asked Congress to consider using the military to enforce a quarantine, and requested a review of the Posse Comitatus Act of 1878, which prohibits the armed forces from engaging in domestic policing. Critics question the effectiveness of a military response to a health problem, and point out that authorities can already call in the National Guard to deal with civil disorders.
Contagious Disease and the Wellness Revolution.
Concentrations of poverty, especially in Asia; huge, crowded farms and factories; poor hygiene; insufficient public health facilities; companies that refuse to produce unprofitable vaccines—all must be addressed to prevent future pandemics.
Meanwhile, individuals must do all they can to protect themselves. Wash your hands often and keep them away from your eyes and nose. Avoid contact with people who have respiratory illnesses. Clean surfaces used to prepare raw poultry with hot, soapy water, and cook poultry thoroughly. With so many potential assaults on your health, a wise strategy that is at the very core of the wellness revolution is to strengthen your immune system. Get enough sleep, take good daily multiple, and visit your health food store for a wide range of immune-boosting herbs and special nutrients to help you stay well this winter.
Sources: After Delay, U.S. Faces Line of Flu Drug, New York Times, 10/7/05; U.S. Warns of Future Flu Pandemic, Associated press, 10/10/05; Review of the monster at our door: the global threat of avian flue by Mike Davis.
Bird Flu Facts:
Symptoms: fever, cough, sore throat, aches, pneumonia.
Virulence of current strain: kills 100% of birds, 50% of humans.
Projected U.S. Pandemic Death toll: ½ million.


--
Boost Immune System at Vitanet


(http://vitanetonline.com/forums/Index.cfm?CFApp=1&Message_ID=964)
---
Botanical Arsenal - Plants can help our bodies fight off cancer's deadly ...



Date: June 13, 2005 10:31 AM
Author:
Darrell Miller (dm@vitanetonline.com)
Subject: Botanical Arsenal - Plants can help our bodies fight off cancer's deadly ...

Botanical Arsenal by Fred Thomas Energy Times, May 3, 1999
The complexities surrounding the various types of cancer stem from the variety of ways in which these diseases can wreak their havoc. Luckily, the equally complex world of plants contains novel compounds that can help our bodies fight off cancer's deadly progress.
Research Expands
Research into these botanical compounds is mushrooming. An example: The mighty maitake, a fungus with flair, alternately known as the king (it can grow as large as a basketball, worth its weight in silver to the ancient Japanese); the prince; the Hen of the Woods (it sticks out of from trees when it grows in the wild); and the dancing mushroom to those who leaped for joy when they found one growing in its native northeastern Japan.
Researchers today dub it with a new moniker: Herbal Heavyweight.
Mushroom with Potential
The maitake, with such other medicinal mushrooms as shiitake and reishi, historically has been eaten to promote general well-being and vitality. In the modern lab, however, scientists focus on the potent immune enhancing powers of maitake, which spotlight its cancer fighting potential.
Twenty years ago, maitake, Grifola frondosa, was an obscure, largely unavailable mushroom. A series of significant Japanese studies then catapulted it into prominence-and popularity.
Maitake Magic
Hiroaki Nanba, PhD, of the department of immunology at Kobe Women's College of Pharmacy on Kobe, Japan, and a leading international researcher on maitake, conducted the preliminary tests on the mushroom, demonstrating that it stimulates immune function and inhibits tumor growth.
In 1986, Dr. Nanba fed powdered maitake to mice injected with tumor cells; 86.3% displayed inhibited tumor growth.
Dr. Nanba and his colleagues went on to run additional mouse tests, finally reporting that this potent mushroom "directly activates various effector cells (macrophages, natural killer cells, killer T-cells, etc.) to attack tumor cells."
From then, maitake mushrooms were headed to fame as cancer ninjas.
Stoking The Immune Engine
Like other mushrooms, maitake is rich in complex polysaccharides, immunomodulators that successive tests after Dr. Nanba's have shown to be effective in cancer and AIDS treatment.
The polysaccharides in maitake have a unique structure, rendering them some of the most powerful to be studied (Chem Pharm Bull 1987:35:1162-8).
What makes maitake a particularly hot property is beta-D-glucan, its primary polysaccharide. Studies show that the body absorbs it readily, at which point it effectively stimulates interleukin-1, natural killer cells and macrophages, anti-tumor warriors that battle solid cancers (Chemotherapy 1990;38:790-6; also International Conference on AIDS, Amsterdam, 1992).
Effective And Safe
In addition to lab tests, trials on people have shown that maitake may offer powerful therapy against liver and stomach cancer (studies in China), breast and colon cancer (US research) and Kaposi's Sarcoma, the Virulent cancer attacking AIDS sufferers.
Importantly, studies show that no side effects or interactions accompany maitake's efficacy.
Maitake fortunately has won the interest and enthusiasm of the scientific community. Currently, researchers at the Cancer Treatment Centers of America, headed by Denis Miller, MD, are completing an exhaustive test of the anticancer and immunostimulatory actions of maitake on folks with advanced colorectal cancer. These investigators hypothesize that the polysaccharide beta-glucans derived from the fruitbody of maitake fight tumors and boost immune function. "Though it cannot be said that maitake ...[is] the cancer cure," said Dr. Nanba in his closing remarks at the Adjuvant Nutrition in Cancer Treatment Symposium in Tampa, Florida, in October 1995, "one can safely say that they do maintain the quality of life of patients and improve the immune system, resulting in the possible remission of cancer cells with no side effects."
More Bodily Benefits
Maitake maven Dr. Nanba also has tested-with strongly positive results-the effect of maitake on blood glucose, insulin and triglycerides in mice, whose levels of all three substances declined when they were fed the mushroom (H. Nanba working paper, Anti-Diabetic Activity by Maitake Mushroom, 1994).
With colleagues, Dr. Nanba showed that maitake lowered blood pressure in hypertensive rats (Chem. Phann. Bu//36:1000-1006,1988). Other studies suggest it may accelerate weight loss.
This admirable adaptogen (meaning it helps the body adapt to stress and normalize its functions) is water soluble and may be eaten in food or taken as a supplement. Vitamin C is believed to intensify maitake's beta-glucans and enhance their absorption.
Tea Time
It's not just what you eat that may help protect against cancer, but what you drink as well. Research from China and Japan, where tea is the everyday drink and rates of several cancers like breast and prostate are lower, may persuade you to turn over a new leaf in your own beverage choice. One of the first studies to spark interest in tea came from Shanghai (Journal of the National Cancer Institute, June 1, 1994), where people who drank two to three cups a day were found to have about a 60% reduction in the risk of cancer of the esophagus. The reason: tea leaves contain compounds called polyphenols, potent antioxidants.
In fact, in tests at the University of Kansas, three of these, known as catechins, far outshone the common antioxidant vitamins C and E. Clinical trials are just starting, but early results are encouraging. A team of Chinese scientists reported that in a third of people with precancerous mouth sores who drank three cups of a mixture of green and black tea the lesions shrank significantly.
Researchers at the Saitama Cancer Center in Japan found that green tea seems to improve the prognosis of breast cancer. They followed a group of women with early-stage tumors for seven years. Those who drank more than five cups of green tea a day were only half as likely to suffer a recurrence as patients who consumed fewer than four cups a day.
Lung Help
And at the University of Indiana, toxicologist James Klaunig found that the lungs of cigarette smokers who drank the equivalent of six cups of tea a day suffered 40 to 50 percent less damage from the toxins in smoke, potentially lowering their risk of lung cancer and other pulmonary problems. Simultaneously, research from Purdue University suggests tea's cancer-discouraging powers go beyond being an antioxidant. Scientists Dorothy and D. James Morre showed that a tea catechin dubbed EGCG inhibits a growth-promoting enzyme on the surface of many cancer cells-happily without affecting normal cells. And researchers at the Ohio State University College of Medicine found that EGCG counteracted another enzyme, urokinase, that helps cancer cells spread. To top it off, Mayo Clinic scientists recently showed that EGCG prompted prostate cancer cells to commit suicide (Cancer Letters, Aug. 14, 1998).
Tea Research
So far, most tea research has focused on green tea, and investigators agree it's more potent than the black tea most Americans favor. But because both kinds come from the same plant, Camellia sinensis (it's the processing that makes the difference as black tea is fermented, green tea isn't) both contain cancer-fighting polyphenols, just in different quantities. As long as the tea you drink (even decaffeinated) is fresh brewed, it's likely to provide some benefit; powdered and prepared teas probably don't. And adding milk may dilute the effect.
Astragalus Against Tumors
Astragalus, an herb commonly used in Asia to boost stamina, has impressed western doctors for its potential for helping people cope with chemotherapy. As John Diamon, MD, W. Lee Cowden, MD and Burton Goldberg point out in the Definitive Guide to Cancer (Future Medicine), "Astragalus appears to protect the liver against the harmful toxic effects of chemotherapy and may be effective in treating terminally ill liver cancer patients." (They cite a study in the Jrnl of Ethnopharmacology 1990, 30:145-149.) In addition, they point out, research in Japan supports using a ginseng-astragalus combination to improve the function of natural killer (NK) cells which can boost immunity (Japanese Jrnl of Allergy, 37:2, 1998, 107-114).
Other studies confirm astragalus' potential in fighting off cancer. Research at the General Hospital of PLA, Beijing, showed that flavonoids (pigments) in astragalus could help protect cell membranes from oxidative damage caused by ultraviolet exposure (Chung Kuo Chung Yao Tsa Chih, 21(12):746-8; 1996 Dec).
A study of laboratory animals at Cunma University in Maebashi, Japan, found that Astragalus could help preserve immune function against the harmful side effects of chemotherapy (Chung Kuo Chung Hsi I Chieh Ho Tsa Chih, 15(2):101-3, 1995 Feb).
Garlic Benefits
Like a flame attracting moths, garlic bulbs have irresistibly drawn the attention of medical researchers. A study at Aarhus University, Denmark, found that skin cells in laboratory dishes treated with garlic supplements lived longer, healthier lives than untreated cells (Jrnl Ethnopharm, 1994. 43:125-133).
Meanwhile, a long list of research demonstrates that garlic's phytochemicals may fight tumors and reduce the carcinogenicity of the pollutants and chemicals that assault us daily. A study in China reported in the American Journal of Chinese Medicine showed that garlic helped slow tumors in lab animals (1983, 11:69-73). Another study in the Journal of Nutrition found that compounds in garlic could "suppress the growth of human colon tumor cells" (126, 1355-1361).
Added to those benefits, Robert A. Nagourney, MD, reports in the Journal of Medicinal Food (1:1, 1998, 13-28), garlic may "modify the carcinogenicity of foodstuffs." In other words, studies show that garlic can make chemicals in foods like pork less likely to cause your cells to become cancerous. (Ind J Physiol Pharmacol, 39:347-353).
DNA Protection
DNA, the stuff that genes are made of, face constant threats from free radicals, caustic molecules that can alter cellular structure and possibly cause genetic mutations that lead to cancer. But research into what are called oligomeric proanthocyanidins (OPC), flavonoids (pigments) derived from fruits vegetables, grape seed extract and the bark of maritime pine trees shows that OPC may be able to shield DNA from injury.
In particular, studies of a grape seed extract called Activin have demonstrated this substance can help liver cell DNA escape a destructive process called peroxidation (FASEB, 11:3, 2/28/97).
In these experiments, Activin demonstrated the ability to inhibit the growth of tumor cells as well as slow the replication enzymes of HIV viruses. This protective ability proved to be more potent than that of vitamin C, beta carotene and vitamin E.
Future Promise
What does the future promise to reveal? Scientists believe that many unexamined plants probably contain undiscovered phytochemicals that hold great potential for helping us fight the cancer epidemic.
Certainly, if the next few years produce as many results as the past decade, the next millennium will witness a long line of cancer-prevention discoveries. Before long, you should be able to take advantage of these potent substances.
As you gulp your garlic, tip your tea cup, mull your maitake, acquire Activin and await your astragalus, you may meditate on what may soon be added to our growing anti-cancer arsenal. Undoubtedly, scientists with a botanical bent will be uncovering more coveted anti-cancer secrets before too long.


--
Vitanet &reg


Solaray - Ultimate Nutrition - Actipet Pet supplements - Action Labs - Sunny Greens - Thompson nutritional - Natural Sport - Veg Life Vegan Line - Premier One - NaturalMax - Kal
(http://vitanetonline.com/forums/Index.cfm?CFApp=1&Message_ID=326)