Buy Solaray At Discount Prices Of 43% Off And Up!


Chromium


Messages 1-30 from 50 matching the search criteria.
---
How Important Is It To Take A Trace Mineral Supplement And Why?


Date: September 07, 2014 05:38 PM
Author:
Darrell Miller (dm@vitanetonline.com)
Subject: How Important Is It To Take A Trace Mineral Supplement And Why?


What is Trace Minerals

Trace minerals are the essential minerals for proper functioning of our bodies. Trace minerals are zinc, calcium, copper, fluoride, iodine, iron, selenium, etc., the best way to get these minerals is through a diet rich in nutrients. The modern busy lifestyle prevents us from obtaining these minerals, also modern diets, have led to a deficiency in some of the most essential minerals. That is why a proper trace mineral supplementation is necessary for optimal health.
Most important trace minerals are:
Zinc is a mineral found in meat, poultry, beans, nuts, seafood. The recommended daily intake for adult males is 11 mg and 8 mg for female. Zinc deficiency leads to slow recovery of injuries, diarrhea in children, stunted growth; it may disrupt the thyroid functioning, low levels of testosterone. Zinc is necessary for the immune system, it cures the common cold faster, and it is used for Attention deficit disorder, Down syndrome, colitis and many other illnesses.
Copper is a mineral mostly found in meat, and many foods we already intake. The recommended daily intake of copper is only 2 mg. The National center for biotechnology information warns about recent studies who found copper deficiency. Copper deficiency leads to Menkes' syndrome, anemia, and neutropenia.
Iodine - 3. 40% of the world population is at risk of iodine deficiency. The use of iodine is at risk of extinction because of using iodine in salt. Many people do not have the proper nutrition to obtain the daily need of iodine. Iodine deficiency leads to hyperthyroidism, enlargement of the thyroid gland, miscarriages in pregnancy, preterm delivery of babies, and to permanent mental damage in babies. Iodine is found in meat, dairy products, soy, eggs, milk, and ice cream.
Manganese is a mineral responsible for blood clotting, sex hormones, and it forms the connective tissue. Manganese is found in the bones, kidneys, pancreas, adrenal, and pituitary glands. According to the University of Maryland, 37% of the Americans are at risk of manganese deficiency, and do not take the daily recommended intake of manganese. Manganese deficiency changes the fat metabolism; it causes bone deformities, skin rash, increases calcium in blood, and causes many other symptoms, which lead to serious medical problems. Manganese is found in nuts, seeds, whole grains.
Chromium is found in meat, whole grain, some fruits, but these foods provide a very small amount of Chromium in the body. The recommended daily intake of Chromium is 50-200 mg a day and food provides 2 mg per serving. The elder are at a higher risk of Chromium deficiency. Research has found that Chromium deficiency leads to glucose intolerance and insulin resistance, and increased Chromium intake has fixed diabetes symptoms in patients.
Who is at risk of trace mineral deficiency?
Vegetarians are at a higher risk of mineral deficiency as most of the sources of these minerals are coming from meat. Vegetarians should consider taking trace mineral supplementation. We need a very small amount of minerals for proper functioning of our bodies, still we have a mineral deficiency which leads to many illnesses, improper functioning in the body. The mineral deficiency has led to lower life span in humans. Our ancestors lived longer because they ate home cooked food, rich in the most important nutrients. Daily trace mineral supplementation is essential for returning our health and immune system on the right track. That is why we all need proper trace mineral supplementation to compensate for the low levels of minerals.
(http://vitanetonline.com/forums/Index.cfm?CFApp=1&Message_ID=3157)
---
All about trace minerals.



Date: March 18, 2014 10:26 AM
Author:
Darrell Miller (dm@vitanetonline.com)
Subject: All about trace minerals.

About minerals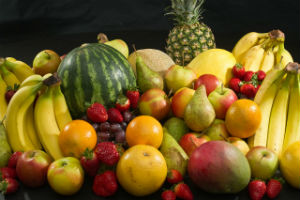 While much accentuation is put on the trace minerals that are discovered to be crucial to the human form, to be specific, calcium, iron, magnesium, phosphorous, and zinc, there are additionally follow minerals which help the figure to perform its normal schedules. Follow minerals are required by the constitution, yet just in little measurements. Moment measures of follow components can mean the distinction between poor and fitting health. A number of them perform distinctive, critical capacities which are needed by the constitution. In this article, we'll examine a portion of the diverse follow minerals that are of service to people.
Iodine
Iodine is advantageous to the human figure because of the way that it serves to control advancement and usefulness in the thyroid organ. This is a capacity of most extreme criticalness, as the thyroid organ is answerable for to such an extent. The generation of vitality inside the human figure, fortified digestion system, discourse capability, and solid hair, skin, and teeth are all because of a legitimately working thyroid organ.
Copper
Copper is an alternate essential follow mineral. It has been discovered to be vital for legitimate assimilation of iron in the human form. It additionally works with the cell reinforcement Vitamin C to help structure elastin, which is a substance utilized within the muscles of the constitution. Fitting bone development, and also the best possible building of red platelets are likewise made conceivable because of copper.
Manganese
Manganese, in itself, is capable cell reinforcement. Notwithstanding performing the capacities of a cancer prevention agent, manganese is answerable for fitting breakdown of amino acids and vitality generation. Vitamin B-1 and Vitamin E are likewise influenced by manganese, as it helps the form to metabolize them legitimately. Also, sex hormone creation is controlled by manganese.
Chromium
While of service for all people, diabetics specifically profit from the best possible measurements of Chromium. It helps insulin in the constitution to metabolize sugar, keeping glucose at a sensible level. Chromium is additionally answerable for serving to clean garbage out of our conduits, lessening cholesterol and triglycerides.
Potassium
Potassium works in pair with sodium in regulation of the physique's waste procedures. It animates the kidneys to help free the assemblage of harmful waste. Heart rhythms might additionally be stabilized by getting the correct dose of potassium. It is likewise known to encourage send more oxygen to the mind, which can bring about clearer considering.
Selenium
Selenium is an alternate follow mineral that has critical cancer prevention agent properties. Some therapeutic reviews have demonstrated that a fitting selenium admission may bring about a diminished shot of contracting bosom, lung, colon and prostate malignancy.
The trace minerals recorded above are simply a portion of the more applicable follow minerals. There are numerous distinctive follow minerals that your constitution requirements and it might take truly a long rundown to depict every one of them. To get all the minerals you need, make sure to consume your everyday necessities of products of the soil. This sustenance's hold probably the most vitamin and mineral-rich mixes accessible, and are beneficial to consume, to boot!
(http://vitanetonline.com/forums/Index.cfm?CFApp=1&Message_ID=3066)
---
Why Trace Minerals are Vital to Our Body?



Date: January 22, 2014 10:20 AM
Author:
Darrell Miller (dm@vitanetonline.com)
Subject: Why Trace Minerals are Vital to Our Body?

Minerals in our body

Majority, if not all of the non-organic elements or minerals are present in the human body. Some are vital in our diet and can be derived from the food that we eat. Minerals are categorized into macro/major minerals and the micro/trace minerals.

An introduction to trace minerals

Trace minerals are also essential to our body but only required in minimal amounts such as selenium, copper, iodine, Chromium, manganese, fluoride, cobalt and molybdenum. Even though it is difficult to induce a dietary deficit of these minerals, most of them are considered lethal if taken in unnecessary amounts. It simply means that it is important for individuals who are taking supplements to be well aware of the amount of these elements that they are taking, especially if taken for an extended period.

What benefits can be gained?
These minerals serve as catalysts for different biological functions that occur in the body such as transmission of messages in our nervous system or muscle response. Always remember that these minerals are vital factors for good health, particularly with the development of blood cells and bones.

Chromium is responsible for the storage of starch and sugar as well as a vital factor for the maintenance of normal metabolism. As for copper, it is also considered as an essential requirement since it helps in strengthening the bones and blood vessels. This mineral is readily found in some meats and sea food products. Iodine is a vital mineral since it has a role in the production of thyroxine hormone that ensures the proper functioning of the thyroid gland. This mineral is present in iodized salt and sea food. Fluoride is responsible for strengthening your bones and teeth. Lastly, zinc helps keep the immune system strong. It is present in lamb, chicken, pork and sea food.

Overall, trace minerals are vital for the proper functioning of our body. Just make sure that only the required amount is taken in, especially individuals who are taking supplements.
(http://vitanetonline.com/forums/Index.cfm?CFApp=1&Message_ID=2978)
---
Alleviating Blood Sugar Levels with Chromium Picolinate



Date: November 27, 2013 08:01 AM
Author:
Darrell Miller (dm@vitanetonline.com)
Subject: Alleviating Blood Sugar Levels with Chromium Picolinate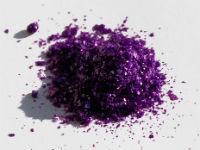 What is Chromium Picolinate

Chromium picolinate is among the essential trace minerals that have received a lot of attention as dietary supplements. While it is know to be inhibit blood sugar levels, there are recurring debates that remain unsettled. However, there are recent studies that consistently revealed the augmenting effect of Chromium to the actions of the hormone insulin. That then suggests the intake of the said mineral as it seconds the claims of it being an effective solution to control blood sugar or glucose levels of people intolerant to carbohydrates.

In the uptake of carbohydrates, they are broken down into sugar, followed by absorption to the blood. The amount of blood sugar and insulin rising vary from one food to another. By slowing rate of sugar release to the bloodstream is the initial step towards controlling glucose levels, which is also a vital goal of any type of healthy diet.


Benefits of Chromium Picolinate

Keeping your blood sugar at a normal level does everything. May it be to gain or lose weight, reduce fat, curbing craving pangs and lowering appetites, as well as warding off numerous chronic diseases such as diaebetes and heart attack, a normal blood sugar level does it all. For that matter, Chromium is really of the essence. And here are some of its major health benefits.

Blood Sugar Control

A study was once conducted where a loaf of bread was prepared with 400 micrograms Chromium. After consuming the bread, there was a 23% blood sugar decline in the patient, which points out to Chromium picolinate as an effective solution to lower glycemic indexes of meals.


Cholesterol Level Control

Chromium also has an important role for fat metabolism. After further investigations, Chromium's different effects on lipids were finally discerned. Some of the reports included how Chromium reduced triglyceride levels, as well as total LDL cholesterol. These basically meant that the chemical compound can lower risks for different heart diseases.


Curbs Down Carb Cravings

One of the biggest reasons why many people suffer from diabetes is the indulgence to cravings, particularly to carb-rich and starchy foods. This is known to be an addiction with mechanisms in the pleasure/guilt portion of the brain similar to opiates. By taking 600 micrograms of the Chromium compound for a span of 8 weeks, the subject can be withdrawn from the said sugar laden addiction.

Another thing worth noting is that this particular Chromium compound fully remains intact within the gastric juice for several hours and does not cause any digestive drawbacks. Furthermore, a minimum of 200 to 300 micrograms supplementation is suggested for people with less severe cases to set out the stabilization of insulin production.






(http://vitanetonline.com/forums/Index.cfm?CFApp=1&Message_ID=2907)
---
Diffrent Health Benefits of Brewers Yeast



Date: November 04, 2013 07:34 PM
Author:
Darrell Miller (dm@vitanetonline.com)
Subject: Diffrent Health Benefits of Brewers Yeast

Health Benefits of Brewer's Yeast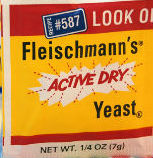 Brewers yeast is not only one of the most important ingredient of beer making but it's a very healthy dietary supplement as well that has so many health benefits as well including controlling of blood sugar, controlling of cholesterol, increment of energy level, nourishment to skin & hair, and it also increase the breast milk supply in women's.
What is Brewer's Yeast
If we talk about the production of brewers yeast it is a byproduct of beer and it also get developed by a single cell fungus that is popularly known as "Saccharomyces cerevisiae". Other than this, manufacturers also add a variety of nutritional supplement in it including Chromium, vitamins and other minerals that makes it a healthy dietary supplement.
Brewer's Yeast Content
Since, brewers yeast contains a good amount of Chromium, vitamin B complex, selenium and protein that makes it a very healthy food. Its B complex contain different Vitamins including B1 or thiamine, B3 that is also known as niacin, B2 also known as riboflavin, B6 known as pyridoxine, B5 or pantothenic acid, B9 known as Folic Acid, and Vitamin H that is also known as Vitamin B7 or biotin.
All these vitamins work effectively on your digestive system and simplify the breaking of fats, carbohydrates and protein that gives a good amount of energy to body. Other than this, it also improves your nervous system and gives strength to muscles of your digestive system for enhancing your digestive system. In addition to this, it also keeps your hair, muscles, skin, mouth, eyes and liver in healthy condition.
Understanding Brewer's Yeast
Although brewers yeast is highly beneficial health supplement but consume also need to understand that this supplement does not contain Vitamin B12 so they need to take it from some other source else they may experience deficiency of Vitamin B12. In addition to this, if consume have any kind of health issue they need to consult with their doctor before taking it to avoid any health problem.
References:
http://umm.edu/health/medical/altmed/supplement/brewers-yeast
http://www.webmd.boots.com/vitamins-and-minerals/brewers-yeast
http://breastfeeding.about.com/od/milksupplyproblems/a/Brewers-Yeast-And-Increasing-Breast-Milk-Supply.htm
(http://vitanetonline.com/forums/Index.cfm?CFApp=1&Message_ID=2877)
---
Did You Know That Chromium Can Help Cells Absorb Glucose?



Date: November 03, 2013 12:30 AM
Author:
Darrell Miller (dm@vitanetonline.com)
Subject: Did You Know That Chromium Can Help Cells Absorb Glucose?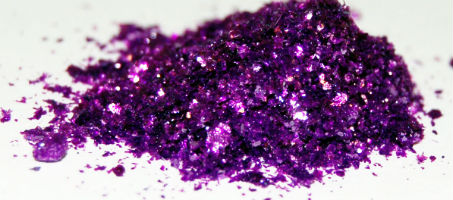 What is Chromium
Chromium is a trace mineral that human body needs in very small amounts for maintenance of health and digestion of food. In nature, Chromium of occurs in two isotopes- trivalent (Chromium 3+) and hexavalent (Chromium 6+). The biologically active isotope is the trivalent isotope and it is found in various food types. The other isotope results from industrial pollution and is very toxic.
Chromium has been demonstrated to be an essential trace mineral in glucose handling by the body. It is known to enhance the action of insulin, a hormone that plays a vital role in metabolism and storage of carbohydrates, proteins and fat in the body. The effects of Chromium on glucose metabolism were realized in 1957 when it was observed that a compound in brewer's yeast could prevent age related decline in insulin sensitivity in rats. Studies found that his compound contained Chromium.
How Does Chromium Work
This trace mineral helps cells absorb glucose. When taken in appropriate amounts, Chromium enhances the action of the anabolic hormone insulin in the cells. Usually, insulin is synthesized and stored in the pancreas. Intake of carbohydrates and indeed other food types stimulates the secretion of insulin from the pancreas into blood. Once in the blood it binds to specific receptors on cells, especially muscle and liver. This is where Chromium comes in.
Chromium is believed to enhance the action of insulin by increasing the sensitivity of the cells to insulin. In other words, it promotes the absorption of glucose into cells. This has many benefits. It prevents the development of glucose intolerance and therefore the onset of type 2 diabetes mellitus. Those people with Chromium deficiency may actually develop type 2 diabetes mellitus with its attendant complications. In addition to effects on insulin and glucose metabolism, Chromium can also promote lipid metabolism, prevent loss of calcium and promote muscle building.
(http://vitanetonline.com/forums/Index.cfm?CFApp=1&Message_ID=2873)
---
Ways to Keep Weight Off With Natural Sugar Regulators



Date: July 13, 2013 10:06 AM
Author:
Darrell Miller (dm@vitanetonline.com)
Subject: Ways to Keep Weight Off With Natural Sugar Regulators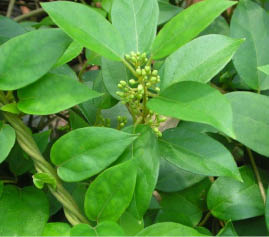 Weight loss

Some of you might think that to lose weight, you simply have to burn more calories than what you take in. This is actually true, but within the body are different processes that affect the fat burning capacity of the body. A good example of this is the level of insulin. As you all know, the food you take in is converted into glucose, which is the body's source of energy. In order to transport the blood sugar to the various cells in the body, the pancreas creates a hormone called insulin to do the job.
Therefore, the more glucose you have in your blood, the higher your insulin levels would be. This insulin surge is a bad thing, since it signals the body that there is more than enough energy reserves in the body, thus, it can stop burning fat and instead start storing it. Another bad effect of this insulin surge is that once the blood sugar has been transported, the levels of blood sugar and insulin will drop down significantly causing a slump that makes individuals feel hungry.
As you can see, no matter how you good you are at counting the calories you take in and the calories you burn, your blood sugar levels have a major impact at how fat is stored in your body and also on your appetite. It is important, therefore, that you regulate the amount of sugar in your blood, and these natural compounds will be extremely helpful.
Chromium
Chromium is a mineral that enhances the function of insulin in the body. This means that when you have Chromium supplement in the body, your pancreas do not need to produce high levels of insulin to transport the blood sugar to your cells. Hence, your body will continue burning fat because it is not getting any signal of an occurrence of an insulin surge. The good thing with Chromium is that it works well in regulating blood sugar levels from both end of the spectrum, instead of just focusing at driving sugar levels to one direction. Therefore, whether you are experiencing a low or high blood sugar levels, Chromium will normalize your insulin functions so that you end up having normal blood sugar levels. Chromium can be found in broccoli, but it is available in diet supplements as Chromium picolinate.
Gymnema Sylvestre
Gymnema is a herb that is commonly found in Southern and Central India. It is best known to treat diabetes, thus it helps regulate blood sugar levels. According to studies, it has a sugar blocking property, which comes from the Gymnemic acids present in it. This acid, as they say, behaves like glucose, thus, when it attaches to the intestinal receptors, the absorbance of sugar from your meal is regulated. In effect, the production of insulin is also regulated. Today, there are Gymnema tablet supplements available in the market.
Inulin
Another way to regulate blood sugar levels is by taking in some soluble fiber. Although classified as a carbohydrate, fiber is not digested or broken down by the body, thus, it does not contribute to the blood sugar levels. It also helps slow down sugar absorption of the body, keeping the blood sugar levels stable. Prebiotic inulin is a good source of soluble fiber. It is extracted from plants, such as chicory, garlic, dandelion, onion, and cornflower.
Make sure you eat foods low in the glycemic index to reduce sugar spikes in the body. Maintaining a steady sugar level will help keep weight off and reduce binge eating.
(http://vitanetonline.com/forums/Index.cfm?CFApp=1&Message_ID=2847)
---
Why Would You Want A Time Released Chromium Supplement?



Date: January 03, 2013 04:34 PM
Author:
Darrell Miller (dm@vitanetonline.com)
Subject: Why Would You Want A Time Released Chromium Supplement?

Chromium is an important trace mineral for carbohydrates and fats processing by the human body. With the recent eating habits of refined foods, it's generally naturally deficient to many people. It's recommended to consume at least 50 micrograms of it each day. Similarly, the eating habits of today expose majority of people to diabetes. Chromium plays a major role in helping the body cells respond to insulin.
In addition, a sufficient level of the mineral availability to the body leads to lower insulin necessity. On the other hand, its deficiency in the body has been associated with diabetes. It helps prevent diabetes by aiding insulin in glucose metabolism as well as preventing insulin resistance for victims already using insulin shots. It's generally low in the blood but it plays a major role of enhancing insulin efficiency thereby helps control blood sugar levels.

Food Sources:

You can get Chromium from foods like broccoli, green beans, grape juice, potatoes, bananas, beef, orange juice and apples. There are also supplements that come in various forms and strengths. For instance, there are Chromium picolinate, Chromium chloride, Chromium polynicotinate, Chromium GTF and many others. These supplements differ in their absorption rates but have been proven in several studies to lower blood sugar as well as cholesterol. Some supplements are also safe to take alongside other medications. However, such a decision should always be taken with the consent of a medical doctor.

Victims of type 2 diabetes have usually been found to have low levels of Chromium in their bodies. Due to this reason, supplements have greatly assisted such individuals tackle diabetes. Similarly, women suffering from gestational diabetes have had their blood sugar levels drop after using Chromium picolinate. The dosage to use varies but many doctors prescribe 1000 mcg every day for victims already suffering from diabetes. Vitamin C has been found to hinder the uptake of Chromium. It's, therefore, essential to watch out what you are consuming if you will be taking the supplements.

Sustained release Chromium will help keep blood levels high with this important mineral and help one manage their blood sugar better.

(http://vitanetonline.com/forums/Index.cfm?CFApp=1&Message_ID=2802)
---
How Chromium Picolinate lowers blood sugar



Date: October 07, 2012 05:21 PM
Author:
Darrell Miller (dm@vitanetonline.com)
Subject: How Chromium Picolinate lowers blood sugar

Chromium Picolinate
Chromium Picolinate is an essential mineral/metal that is involved in the metabolism of fats and carbohydrates in the human body. It is often referred as a trace element since it is only required in small amounts in our bodies and is not produced by our bodies. However, pregnant or nursing women may require a slightly higher level of Chromium Picolinate.
Blood Sugar
Chromium Picolinate has been used for some time to control and improve body sugar in patients suffering from diabetes type two and prediabetes type one. It achieves this by improving how our body handles insulin. Deficiencies of Chromium Picolinate results in impaired insulin activity and thus more glucose remain in your body and this will lead to uncontrolled weight gain.
Insulin
Remember insulin binds to body cell to siphon sugar from our bloodstream. The sugar is then used to as a fuel by our body cells. We need to keep our blood sugar at manageable levels. If the blood sugar lever is high, we might suffer from laziness and fatigue among other dangerous effects to our health. Chromium Picolinate is one way of stabilizing our blood sugar levels.
(http://vitanetonline.com/forums/Index.cfm?CFApp=1&Message_ID=2679)
---
What Are The Health Benefits Of Eating Raw Honey?



Date: May 03, 2012 11:23 AM
Author:
Darrell Miller (dm@vitanetonline.com)
Subject: What Are The Health Benefits Of Eating Raw Honey?

Raw Unrefined Honey
Raw honey does not only taste sweet but also has numerous health benefits. It is one of Mother Nature's best gift to us and has been used for its natural healing powers since ancient time. The goodness with it is that it has retained its natural properties, excellent flavor and health benefits.
Raw honey is much better than processed honey. Processed honey normally undergoes many heating processes that destroy the critical enzymes. It might appear clean and clear on the outside but it really has no much benefits as compared to the raw unrefined honey. The ultra filtration that processed honey goes through to make it look fine normally removes an important aspect of raw honey; pollen. With no further argument we can boldly complain that raw honey reigns supreme over processed ones. The following are some of the health benefits that can be harvested from consuming it.
It provides a natural healing solution for allergies.
You can eliminate all kinds of allergies by eating raw honey. Honey contains anti-inflamatory, anti-allergenicand expectorant elements which reinforce the immune system in the most effective manner ever known to man. That's part of the reason why it's recommendable to take honey with lemon and hot water when having a cold.
It is the healer of most skin problems.
Raw honey heals and mends skin affected by harmful chemicals. It is applied to rashes,acne and burns with would be regarded as a thin layer of baking soda to reduce the sticky effect. it is also used as a natural moisturizer or use it for treating their scalp with by mixing it with olive oil. It is also a perfect remedy for bleeding gums and canker sores. It aids in the digestive process.
Raw honey is a kind of inverted sugar that doesn't cause bacteria or ferment in the stomach. Hence it isn't absorbed easily. Its extremely good enzyme content helps in the digestive process. For many years raw honey has been used as a remedy for gall bladder disease,intestinal ulcers as well as a natural laxative.
It contains anti-cancer properties.
Studies done show that raw honey has both the capability as well as ability to prevent and inhibit cancerous diseases. It can also aid in the chemotherapy treatment for cancer patients.
As a sleep aid.
Raw honey is full of vitamins, minerals, calcium, zinc, manganese, potassium, Chromium and selenium. All these minerals are needed in the sleep formation processes and to fight insomnia. If you are sleep-deprived, take two teaspoons right before bedtime and experience the magic of this wonderful product made by bees.
It is a natural energy booster.
The sugars found in raw honey are a perfect source of energy, revitalizing the body especially after a workout session.
Now that you know why raw honey is good for you, why not opt for it instead of the processed and refined ones? The next step to take is replacing it with sugar for your cup of coffee and baking needs. It is a natural sweetener that will not only sweeten your beverages and cakes, but also make you healthier.
(http://vitanetonline.com/forums/Index.cfm?CFApp=1&Message_ID=2640)
---
What Are The Health Benefits Of A Multi-Mineral Supplement?



Date: March 05, 2012 07:42 AM
Author:
Darrell Miller (dm@vitanetonline.com)
Subject: What Are The Health Benefits Of A Multi-Mineral Supplement?

MULTI MINERALS
Four to five per cent of the human body weight is made up of minerals, for the body to function properly it must have sufficient supply of minerals because they are essential building blocks for teeth, bones, muscle, soft tissue, nerve cells and the blood. Minerals are needed for proper digestion, muscle response, hormone production, manufacture of antibodies and communication in the nervous system. They also regulate the body's acid, bases and water balance. It is because of these reasons that people need to have a daily consumption of minerals. Plant based minerals are the best way to obtain these minerals but because of diet deficiency's people still need to take supplements.
Multi-minerals are important for people who have dietary imbalance i.e. people who do not eat balanced diets or those who are on restrictive diets. Multi-minerals supplements are also important for people who have different dietary needs like elderly people and pregnant women.
SOME MINERALS CONTAINED IN MULTI-MINERALS AND THEIR BENEFITS
Magnesium is a catalyst in the processing of fats, carbohydrates, calcium, proteins, potassium and phosphorous. There has been a link established by researchers between heart health and magnesium for the heart to be strong and have regular heartbeats a stable amount of magnesium is required. Magnesium is also required for enzymes to function properly and the prevention of diseases that are associated with lack of proper enzyme functioning these diseases includes chronic fatigue and diabetes.
Calcium helps in the maintenance of healthy teeth and bones. it also helps in the utilization of vitamin A, B complex vitamin C and D, manganese, iron, magnesium, zinc and phosphorous.
Phosphorous is found in all cells in the body and is an important aspect of every chemical reaction that happens in the body. Calcium, magnesium, zinc, manganese, zinc and iron work best when taken together with phosphorous.
Iron, protein and copper form the oxygen transporter in the blood stream known as haemoglobin, this helps in maintaining healthy red blood cells. Calcium, copper, phosphorous and cobalt are better utilized when taken with iron.
Copper contributes to our skin and hairs health. Beans, crabs, nuts, meat and the liver are a good source of copper but because of today's hectic lifestyles and diet deficiency's a lot of people may need to take supplements that contain copper. Some cardiovascular diseases and high blood pressure may be caused by a lack of sufficient copper in the body, this mineral also helps in lowering bad cholesterol and strengthening of the immune stem. Manganese is found in very small amounts in the body but it play a crucial role in maintenance of healthy tissue, blood clotting, and prevention of some cancers, maintain brain health and sex hormone regulation.
Chromium is a mineral that is essential when trying to lose weight or when trying to maintain an ideal weight, because of its ability to burn fat and its muscle developing role. People with low levels of Chromium have a high probability of developing heart problems and diabetes.
Other minerals include iodine, potassium and molybdenum. Everybody should be taking a multiple vitamin and mineral daily.
(http://vitanetonline.com/forums/Index.cfm?CFApp=1&Message_ID=2601)
---
Preventive Measures for Metabolic Syndrome/ Diabetes



Date: February 10, 2012 07:55 AM
Author:
Darrell Miller (dm@vitanetonline.com)
Subject: Preventive Measures for Metabolic Syndrome/ Diabetes

Metabolic syndrome is a serious health problem associated with cluster of conditions like high cholesterol level, high blood pressure, high sugar level and excessive fats in the abdomen. It increases risks of diabetes, heart attack and stroke. Having one of these conditions doesn't mean that you have metabolic syndrome. However, frequent occurrence of any of these symptoms can increase risk.
Knowing your family's medical history can prevent metabolic syndrome that can lead to diabetes. If it runs in the family, consult your doctor to have your blood sugar, cholesterol and blood pressure checked.
Avoid high carb diet to prevent metabolic syndrome and diabetes. During digestion, carbohydrate rich foods are broken down into sugar or glucose. Glucose gives energy to the body while calorie is the measure of burned energy. When high amount of carbohydrate is digested, it increases sugar level in the blood. The brain prompts the pancreas release insulin to neutralize blood sugar level. Diabetes happens when the body becomes resistant to insulin or when the pancreas does not produce enough insulin.
Replace high carb diet with more nutritious foods like oats, whole wheat, rye, red rice, sweet potatoes and buckwheat. They are energy giving food rich in dietary fibers. Fibers keep a healthy digestive system by improving digestion and eliminating body wastes. It maintains sexy abs by flushing out excess belly fats.
Stay physically active by engaging into sports and exercises. Inactive body does not use much energy. Unused energy is stored in the body in form of fats. Fat cells are resistant to insulin thus, increase blood sugar and cholesterol level. Fat cells slow down metabolism and increase weight gain. While lean muscles hastens metabolism even when the body is at rest. Lean muscle protects the body against insulin resistance.
Maintain a well balanced diet to reverse diabetes and metabolic syndrome. Raw fruits like oranges, berries, pineapple, grapes and other citrus fruits are good alternative for desserts like cakes. They are rich in Vitamin C that lowers cholesterol and burns fats. It is also rich in antioxidants that shield the body against harmful toxins.
Add green leafy vegetables to your diet to increase immunity from sickness like diabetes and metabolic syndrome. Green leafy vegetables are rich in Vitamin E that repairs and regenerates damaged cells.
Develop a healthy sleeping pattern. Sleep disturbances and staying up late at night prompt the pancreas to continually release insulin. This creates stress on the pancreas that leads to insufficient production of insulin. A well rested mind and body keep metabolic syndrome and diabetes away.
Try natural remedies like cinnamon, pine bark, and blueberry leaf extract. Cinnamon prevents diabetes and metabolic syndrome by lowering cholesterol and blood sugar level. Pine bark, when extracted produces pycnogenol that absorbs glucose in the blood. It also protects the eyes from blindness and blurred vision caused by diabetes. Blueberry leaf extract regulates blood sugar level by increasing the body's sensitivity to insulin.
Health supplements like Chromium and alpha lipoic acid have shown great results in preventing and managing diabetes. Chromium is a mineral that metabolizes carbohydrates to prevent weight gain. It stabilizes blood sugar and prevents hypertension.
(http://vitanetonline.com/forums/Index.cfm?CFApp=1&Message_ID=2568)
---
What Are herbs For Hypoglycemia?



Date: December 21, 2011 07:38 AM
Author:
Darrell Miller (dm@vitanetonline.com)
Subject: What Are herbs For Hypoglycemia?

Low Blood Sugar (Hypoglycemia)
As people, as human beings we are built for action not for sitting down and be a couch potato all day long. We were created or our body is created with activity in mind and not luxury and laziness. Our body is able to adjust to almost any environment or any change in the environment for that matter if given enough time however the changes that is happening in the world today may be too fast for our body to cope with.
If you notice all these advancements are supposed to make things easier but it seems like it made thing harder and in turn we try to balance, we are obligated to do more work so we try to keep up by exercising a little bit more and by watching our weight and what we eat a little bit more. But in all this time one thing remains the same, our body needs sugar to burn for us to be able to do all those things, even the simplest of brain functions needs sugar or glucose to have it functioning right. Any imbalance between the body's requirement and the blood sugar supply will cause health problems and one of them is Hypoglycemia.
Hypoglycemia
This is a condition in which the imbalance of the blood glucose levels in the body is pointing more towards on the lower side. Meaning this a condition caused by unusually low sugar levels in the blood. Commonly this is caused by not eating enough as the body requires or maybe too much insulin is taken as why "insulin shock" is a term commonly used for cases of severe hypoglycaemia. Some of the symptoms that are associated with this condition are paleness and sweatiness of the skin, shakiness, heart palpitations and anxiety as commonly caused by high adrenaline levels in the blood as this is the body's way of counteracting low blood sugar levels.
Other symptoms include weakness, fatigue, double vision, extreme hunger and headaches and these sets of symptoms are caused by brain function impairment which is caused by low glucose levels in the blood. In fact the brain is the organ that suffers the most when it is not able to get the glucose it needs.
Herbs that can help against Hypoglycemia just to name a few…
Ginseng – this wonder herb which has long been used and has been noted to have been effective in Chinese natural medicine is able to aid in sugar absorption in the body. If taken for longer periods of time the logic behind it is that it will be able to regulate blood sugar levels which will help with symptoms like fatigue.
Holy Basil – will be helpful for people with hypoglycaemia through aiding in the management of stress which has been known to worsen the conditions of hypoglycemic individuals.
Gentian – is a bitter tasting herb that has antiseptic and appetite stimulating properties. Its main function though is to be able to stimulate adrenaline production from the adrenal gland which will help in the regulating blood sugar levels.
Gymnema Sylvestre is an ayruvedic herb that has also been shown to help maintain good blood sugar levels.
Chromium picolinate, although not an herb but a mineral can also help maintain good blood sugar levels.
(http://vitanetonline.com/forums/Index.cfm?CFApp=1&Message_ID=2548)
---
Support the Adrenal Glands with Natural Vitamins and Feel the Difference



Date: October 05, 2011 03:50 PM
Author:
Darrell Miller (dm@vitanetonline.com)
Subject: Support the Adrenal Glands with Natural Vitamins and Feel the Difference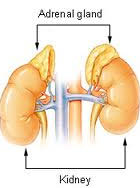 Your Adrenal Glands, Energy Levels, And How You feel
Our body is a very complex system that needs to be well taken care of through adequate intake of essential vitamins and minerals. Living healthy and right will allow you to reap and experience a better and more comfortable life in the future.
The adrenal glands are one of the most important glands in the body. It can be found on top of your kidneys; however, these two glands that you have in your body are actually different from one another. The center of the gland also known as the adrenaline manufactures epinephrine and is governed by the autonomic nervous system. These vital glands perform special functions that are very essential for life and health. Any alteration in condition would surely have corresponding effects in the body.
For us to keep our adrenal glands healthy, it is very necessary to consume foods that are rich with the following:
Vitamin B-Complex
B vitamins can help restore the adrenal glands when they are over worked from the stresses of life.
Vitamin C
It is inevitable that vitamin C is one of the most useful vitamins for the body because of its capacity to strengthen the immune system hence, keeping you away from the threats of diseases and body disequilibrium. To be more specific, vitamin C is very crucial for adrenal function. The highest concentrations of vitamin C can be found in the brain tissues and in the adrenal glands because the secretion of the vitamin is at its peak during stress. To help your immune function, it is advisable that you will take 500 to 1000 mg of the said vitamin per day.
Pantothenic acid
For optimal adrenal function, it is advisable to take about 100 to 150 mg of pantothenic acid daily because this vitamin B is noted to support and enhance adrenal function as well as correct adrenal deficiency.
Licorice
Has the innate capacity to prevent adrenal hormones breakdown therefore maintaining optimal levels. Another vital function of licorice is its power to cure indigestion.
Chromium
If you want to lessen the discomforts that you will feel during low blood sugar episodes, it is advisable for you to consume and take natural remedies and supplementation that are rich with Chromium. The Adrenal Stress End has enough Chromium content which is highly beneficial for the success of an enzymatic therapy. Experts would recommend taking one to two capsules per day for you to grasp its full effects.
To sum up everything, it is very important to take and engage in measures that could help us achieve optimum level of wellness because if not we will surely suffer from the consequences of being sick brought about by a disequilibrium in the body. Since we all know how important our adrenal glands are and the distinct function that it do for the body, we should do our very best to keep it healthy and well functioning. Vitamin C, licorice, Pantothenic acid, and Chromium are just few of the important elements that you should provide your adrenal glands. Taking these would make you feel better and secured.
(http://vitanetonline.com/forums/Index.cfm?CFApp=1&Message_ID=2484)
---
How Does Chromium Picolinate Work in the Body And Blood Sugar?



Date: August 01, 2011 03:36 PM
Author:
Darrell Miller (dm@vitanetonline.com)
Subject: How Does Chromium Picolinate Work in the Body And Blood Sugar?

Chromium, Blood Sugar, And More
Chromium picolinate is a form of trivalent Chromium first developed to reverse Chromium deficiency. It has been linked to many different health benefits over the past few decades. Inasmuch as Chromium is an essential trace mineral required in minute quantities for the hormone activity of insulin, it is often marketed as a dietary supplement for the management of uncontrolled sugar levels in the blood.
Glucose tolerance is compromised in the absence of Chromium in the human body for long periods of time, as is the case with Chromium deficiency. Research has found out that Chromium concentrations are decreased with high consumptions of simple sugars whereas regular intake of Chromium has been noted to improve glucose tolerance. Also, several studies have supported its use for diabetes mellitus.
Improves Lipid Profile
It is a fact that trivalent Chromium is necessary for the metabolism of lipids, which include fats, waxes, sterols, and fat-soluble vitamins. It has long been postulated that Chromium picolinate has an effect on the lipids found in the blood, the reason why proponents suggest its use for the improvement of blood cholesterol and serum lipids. It allegedly lowers bad cholesterol and increases good cholesterol.
Aids Energy Production
Chromium picolinate has been marketed to athletes for years in that it aids energy production. As a trace mineral, Chromium is involved in the metabolism of glucose, which is the biological precursor of chemical energy for use of each individual cell in the form of adenosine triphosphate. It appears to modulate the uptake of sugar from the blood and elevate the production of energy in the process.
Induces Weight Loss
In addition to its putative effects on energy production, Chromium picolinate has been reported to curb sugar and fat cravings. Indeed healthy levels of Chromium effectively controls metabolism. Moreover, scientific literature has noted its role in the utilization of adipose tissue that leads to the burning of body fat. For these reasons, it has become increasingly popular as a supplement for weight loss.
Promotes Muscle Growth
There have been numerous reports that Chromium picolinate promotes the growth of lean mass and skeletal muscles. In fact, it is one of the earliest supplements that remain in use by body builders today. Some sources say that it provides the muscles a steady supply of energy even during intense physical exertion and it accelerates the process of muscle recovery in between physical activities.
Enhances Mood Disorders
Chromium picolinate has shown potential as an alternative remedy for mood disorders. In particular, it has been investigated in a study that involved patients diagnosed with a chronic mood disorder called atypical depression or dysthymia. It has been observed that regular intake of Chromium picolinate exerts a positive effect on the appetite of patients and enhances mood disorders at the same time.
(http://vitanetonline.com/forums/Index.cfm?CFApp=1&Message_ID=2382)
---
What Can Chromium Picolinate Do In The Body?



Date: July 23, 2011 03:15 PM
Author:
Darrell Miller (dm@vitanetonline.com)
Subject: What Can Chromium Picolinate Do In The Body?

It is inevitable that health awareness and protection are very vital. It is also very crucial for us to take necessary measures and precautions to boost our guards from elements that could pose harm and threat to our very delicate body. If we just take these things for granted, for sure, we will be paying for the consequences of our own actions. Fortunately, we are living in this generation where in many have already been discovered that we could utilize to help us achieve a health state that we have always wanted. Chromium Picolinate is one useful element that could help us control the blood sugar levels in our body. Therefore, it is deemed necessary especially for those that are suffering from diabetes mellitus.
Many experts would claim that Chromium is beneficial in reducing body fat as well as in improving muscle tone. With the array of benefits it is capable of offering the human body; its discovery could be considered as a miracle breakthrough in the field of medical science. However, there are still questions that lurk in the minds of many about Chromium. Questions like "could Chromium be the answer of our predicament with the very common diabetes mellitus?" Such question is surely expected because not all are fully aware about its importance therefore; its discovery is not yet wholly appreciated. Because of this, there is a great need to educate the populace about its benefits.
Chromium is an important trace mineral that is useful in the metabolism of carbohydrates hence; it could play a vital role in the regulation and metabolism of blood sugar. Other benefits of Chromium would also include management of cholesterol, and hypertension. Chromium can be grasped from many food sources. But it is most abundant in true brewer's yeast. The more common nutritional yeast though has Chromium content but is not as high compared to that of a true brewer's yeast. Chromium can also be found in grains and cereals. However, at the course of the refining process, most of the said mineral is depleted and lost. Beers also contain small amounts of Chromium.
Many individuals who have good knowledge about Chromium would really agree about the above mentioned benefits. As a matter of fact, a lot of dieters and health conscious individuals could really testify about the benefits of Chromium picolanate especially in improving muscle tone, fat metabolism, and blood glucose level control. At present, there are a growing number of people who are already enticed to take Chromium picolinate because of the irrefutable benefits it offers. Needless to say, we are the culprits of our own actions. Whatever health state we would grasp is surely the result of the things that we have sow and invested for our health. If you do not want to suffer from dreadful consequences of your own doing then you have to give yourself the protection that you truly deserve.
Grab Some Chromium and fee the difference!
(http://vitanetonline.com/forums/Index.cfm?CFApp=1&Message_ID=2376)
---
Natural Anxiety Remedies



Date: November 11, 2010 05:44 PM
Author:
Darrell Miller (dm@vitanetonline.com)
Subject: Natural Anxiety Remedies

Anxiety disorder is a much more common problem than what was once thought. It often affects people in their teenage years through middle age and later. Anxiety disorder appears to affect twice as many women as men. However, there may not be that wide of a disparity between the sexes. Psychologists simply believe that men are far less prone to report or even acknowledge that they have a problem of this nature. Anxiety disorders can either be acute or chronic. Acute anxiety disorder manifests itself in episodes that are commonly known as panic attacks. A panic attack occurs when the body's natural "fight or flight" reaction occurs at the wrong time. This is a complex response in which the body prepares itself to deal with an emergency situation. Stress can often cause the body to produce more adrenal hormones, especially adrenaline. The increased production of adrenaline causes the body to step up its metabolism of proteins, fats, and carbohydrates to quickly produce energy for the body to use. Additionally, the muscles tense up and the heartbeat and breathing become more rapid.
When faced with an assault, accident, or a natural disaster, this type of reaction is perfectly normal. However, the symptoms that are caused by the surge in adrenaline can be distressing and frightening when they occur at the wrong time. A person having a panic attack is often overwhelmed by a sense of impending disaster or death, which makes it impossible to think clearly. Other feelings that can accompany a panic attack include shortness of breath, a smothering, claustrophobic sensation, heart palpitations, chest pain, dizziness, hot flashes or chills, trembling, numbness or tingling sensations in the extremities, sweating, nausea, a feeling of unreality, and a distorted perception of the passage of time. This disorder can eventually have other cumulative effects such as generalized aches and pains, muscular twitching and stiffness, depression, insomnia, nightmares and early waking, decreased libido, and abnormal feelings of tension with an accompanying inability to relax.
Panic attacks are usually abrupt and intense, occurring at any time of the day or night, and lasting from several seconds up to half an hour. To the panic sufferer, it often feels as though they are much longer. A person having a panic attack sometimes believes that he or she is experiencing a heart attack or stroke. The attacks themselves are very unpredictable, with some people experiencing one every few weeks, and others having several each day. Panic attacks are often triggered by stress or certain emotions, but they can also be a response to certain foods, drugs, or illness.
Many people with acute anxiety disorder become afraid of being alone and visiting public places because they fear having a panic attack. This only adds to the level of anxiety and leads to abnormally restricted lives. Psychologists often believe that at least in some cases, panic attacks are self-induced, meaning that the fear of the panic attack is the very thing that brings it on. The following nutrients are recommended for dealing with anxiety disorders: calcium, magnesium, B1, B12, multivitamin and mineral complex, SAMe, vitamin B, vitamin C, vitamin E, zinc, Chromium picolinate, DLPA, L-glutamine, coenzyme A, essential fatty acids, GABA, melatonin, bilberry, ginkgo biloba, milk thistle, catnip, chamomile, cramp bark, kava kava, hops, linden flower, motherwort, passionflower, skullcap, fennel, lemon balm, willow bark, feverfew, St. John's wort, skullcap, valerian root, and mandarin oil.
Natural vitamins and herbs can be found at VitaNet ®, LLC Vitamin Store.

~facebook~

(http://vitanetonline.com/forums/Index.cfm?CFApp=1&Message_ID=2197)
---
Natural Remedies To Control Blood Sugar



Date: June 17, 2010 01:32 PM
Author:
Darrell Miller (dm@vitanetonline.com)
Subject: Natural Remedies To Control Blood Sugar

Diabetes has now been found to be the seventh leading cause of death in the United States and Canada. It is a chronic disorder of carbohydrate, fat, and protein metabolism. The disease starts off as a variety of metabolic changes that are associated with hyperinsulinemenia and hyperglycemia. When this happens, Insulin Resistance Syndrome results, which is a precursor to actual, full-blown, diabetes. If left untreated, insulin resistance will develop into full-blown diabetes, which includes greatly magnified risks of heart disease, stroke, eye and kidney disease, and loss of nerve function. It should be noted that diabetes is the principal cause of adult blindness and limb amputation.
Type 2 diabetes is the most common form of diabetes. In this type of diabetes, the body either does not produce enough insulin or the cells ignore the insulin. Insulin is crucial for the body to be able to use glucose for energy. The body breaks down all of the sugars and starches that you consume into glucose, while insulin takes the glucose from the blood into the cells. When glucose builds up in the blood instead of going into the cells, the cells may be starved for energy immediately, and high blood sugar glucose levels over time can cause damage to your eyes, kidneys, nerves, and heart. Diabetes occurs in people of all ages and races, with some groups having a higher risk for developing it than others. Diabetes is more common in African Americans, Latinos, Native Americans, and Asian Americans, as well as the older aged population.
Non-insulin-dependent diabetes, also known as type 2 diabetes, is a disease that is strongly associated with a sedentary lifestyle and the modern western diet. Inadequate physical activity, along with a diet that is high in refined sugars, saturated fats, and proteins, and simultaneously low in dietary fiber has resulted in an obesity epidemic throughout the United States and Canada. With this epidemic has risen the prevalence of type 2 diabetes. In fact, obesity is a main factor in type 2 diabetes, with almost 90% of those diagnosed with type 2 diabetes being obese at the time of diagnosis. Although there is still a disagreement as to whether obesity actually causes type 2 diabetes or whether diabetes causes obesity, there is one thing that is clear: the disease involves a huge disturbance to the metabolic balance of the body and weight is a major factor in blood sugar management. This disturbance leads to dramatic consequences for the individual.
In order to reduce the risk of type 2 diabetes, it is crucial that one prevents the onset of insulin resistance. Unfortunately, millions of North Americans unknowingly suffer from this syndrome. This places them at an increased risk for cardiovascular and neurological dysfunctions. Research has shown that complications that are associated with the development of insulin resistance may be mitigated effectively by conscientious dietary and lifestyle changes along with weight loss.
Vitamins B3, B6, B12, C, E, biotin, coenzyme Q10, and the trace elements Chromium, magnesium, manganese, and zinc are all crucial for proper blood sugar defense and metabolic support, as well as the regulation of glucose metabolism. Supplementation with these nutrients at levels that are determined to be suitable for optimal nutritional health by cited nutritional authorities is an important part of product-rating criteria. Nutritional experts ask themselves whether the product in question contains vitamin B3, vitamin B6, vitamin B12, vitamin C, vitamin E, biotin, coenzyme Q10, Chromium, magnesium, manganese, and zinc at potencies that are up to 100% of the potencies for these nutrients in the Blended Standard.
Excess weight seems to be a key factor in type 2 diabetes so it seems to reason that reducing body fat can help one improve insulin sensitivity. Losing weight is no easy task but is possible with consistent work. Fortunately, heath food stores have vitamin formulas that may help improve insulin sensitivity, but this is no substitute for good clean eating and exercise. For additional information on these supplements, please contact your local health food retailer.
Solaray - Ultimate Nutrition - Actipet Pet supplements - Action Labs - Sunny Greens - Thompson nutritional - Natural Sport - Veg Life Vegan Line - Premier One - NaturalMax - Kal
(http://vitanetonline.com/forums/Index.cfm?CFApp=1&Message_ID=2168)
---
Garcinia, Hydroxycitric acid and weight loss



Date: December 03, 2009 01:10 PM
Author:
Darrell Miller (dm@vitanetonline.com)
Subject: Garcinia, Hydroxycitric acid and weight loss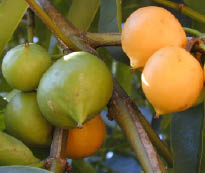 Garcinia is part of the plant genus in the family Clusiaceae. This plant is native to Asia, Austrlia, tropical and southern Africa, and Polynesia. The number of species of the garcinia plant is highly disputed, but various sources recognize between fifty and three hundred species that are specifically valid. The plants in this genus are commonly called saptrees, mangosteens, or monkey fruit.
Garcinia is a little-known fruit that can be found growing extensively in India and Thailand. Used for centuries as a condiment, garcinia is also known as Malabar tamarind or Gorkapuli. The garcinia fruit is about the size of an orange and orange in color. However, it looks similar to an acorn squash in appearance. With approximately two hundred different species of garcinia, only few contain the needed component necessary for herbal health. Scientists have identified the natural compound found in garcinia to be hydroxycitric acid, which can help to curb appetite, reduce food intake, and slow the body's fat production.
Hydroxycitric acid, that active component in garcinia, is similar to the citric acid that is found in citrus fruits like oranges, lemons, and grapefruit. The garcinia fruit is actually composed of about fifty percent hydroxycitric acid. This acid seems to have potent fat-fighting properties and is known for its ability to block the formation of fatty tissue, which results in less storage of fat. The rind of the garcinia fruit contains high amounts of hydroxycitric acid, which inhibits citrate lyase, which is an enzyme require to manufacture body fat. The hydroxycitric acid combines with citrate lyase, which leaves less of the enzyme available to form body fat and speeds up the fat-burning process. Some studies have found that fat production may actually be reduce by as much as seventy percent when taking hyroxycitric acid.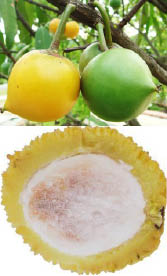 Studies have determined the significant weight-loss benefits on both animals and humans when using garcinia. One study, which involved fifty obese patients, gave 500 mg of garcinia rind to these patients daily, along with 100 mg of Chromium. This was also combined with a low-fat diet. The individuals who were taking the garcinia-Chromium lost an average of eleven pounds, while the control group reported only a four-pound weight loss.
Garcinia has been found to be beneficial in curbing the appetite, which aids in weight control and obesity. One study on animals found appetite reduction in lean and fat rats and mice. The animals ate less, and when hyroxycitric acid was added to their diets, their body fat decreased, but body protein was unaffected.
Garcinia is also thought to help burn fat through thermogenesis. When there is not enough thermogenic activity, weight gain can result. The thermogenic activity in garcinia is responsible for helping to increase heat production, specifically in brown fat, which is the body fat surrounded by blood vessels and energy cells. Brown fat is harder to lose because it requires more heat to burn.
The fruit of the garcinia plant is used to provide anorectic, anticatarrhal, astringent, demulcent, and thermogenesis properties. Primarily, garcinia is extremely helpful in dealing with excessive appetite, obesity, and weight-related conditions. Look to your local or internet health food store for this and other great products to help with weight loss.
(http://vitanetonline.com/forums/Index.cfm?CFApp=1&Message_ID=2114)
---
Kelp



Date: September 09, 2009 11:08 AM
Author:
Darrell Miller (dm@vitanetonline.com)
Subject: Kelp

Kelp is a main source of natural iodine. It is used extensively by the Japanese. The Polynesians also use kelp regularly in their diet. An English physician by the name of Dr. Bernard Russell used burned, dried kelp in 1750 to treat his patients who were suffering from goiter. In 1862, it was used by Dr. C. Dupare with success to treat obesity.
Kelp has traditionally been used for its rich abundance of iodine to treat thyroid disorders, whether they are under-active or overactive. This herb is a great promoter of glandular health. It also regulates metabolism. Kelp has a reputation for increasing the rate at which calories are burned. The herb is used to rid the body of toxins and radioactive material by preventing their absorption. Kelp promotes the growth of healthy tissue, skin, hair, and nails. Additionally, it is able to improve the cardiovascular system, nervous system, and mental alertness. It also alleviates kidney, bladder, prostate, and uterine difficulties.
The ocean water possesses one of the richest sources of the vital life-sustaining mineral elements that are known to science. Kelp extracts and assimilates the mineral elements from the ocean water and converts them into a usable form for humans. The kelp plant is thought to provide nourishment, enhance the immune system, aid in hormone balance, and restore strength. The herb has been proven to contain antibiotic properties. It is also thoughT that the brominated phenalic compounds that are found in kelp are responsible for killing both gram-negative and gram-positive bacteria. Kelp possesses natural iodine to nourish the thyroid. The Japanese eat kelp regularly and have an extremely low rate of thyroid disease. Through the regulation of metabolism, kelp helps to increase energy. It may also help reduce fat in the body. Kelp is full of nutrients that nourish the entire body. Kelp can also help to prevent the absorption of some radioactive elements known to cause tumors, cancer, and leukemia in adults and children.
Kelp is a great herb for the body, as it contains nearly thirty minerals. The entire plant of the kelp herb is used to provide alterative, antacid, antibiotic, demulcent, diuretic, hypotensive, mucilant, nutritive, and hypotensive properties. The primary nutrients found in this herb are barium, bismuth, boron, calcium, chlorine, Chromium, cobalt, copper, gallium, iodine, iron, lithium, magnesium, manganese, nickel, phosphorus, potassium, silicon, silver, sodium, strontium, sulfur, tin, titanium, vanadium, vitamins A, B-complex, C, E, G, S, and K, zinc, and zirconium. Primarily, kelp is extremely beneficial in treating adrenal gland problems, weak arteries, colitis, unhealthy complexion, eczema, and lack of energy, fatigue, goiter, infection, slow metabolism, weak nails, obesity, pituitary problems, and pregnancy problems, effects of radiation, unhealthy skin, and thyroid problems.
Additionally, this herb is very helpful in dealing with acne, anemia, arthritis, asthma, high blood pressure, cancer, diabetes, gallbladder problems, gas, gastric disorders, glandular problems, headaches, heart problems, hypothyroidism, indigestion, kidney problems, morning sickness, nervous disorders, pancreatic problems, prostate problems, tumors, and lack of vitality. For more information on the many beneficial effects provided by the kelp, please feel free to contact a representative from your local health food store.
(http://vitanetonline.com/forums/Index.cfm?CFApp=1&Message_ID=2075)
---
Jojoba Oil



Date: August 28, 2009 01:50 PM
Author:
Darrell Miller (dm@vitanetonline.com)
Subject: Jojoba Oil

Jojoba is a shrub that is native to the Sonoran and Majoave desserts of Arizona, California, and Mexico. It is the only species in the family SImmondsiaceae. Sometimes, it is also placed in the box family, Buxaceae. This herb is also known as goat nut, deer nut, pignut, wild hazel, quinine nut, coffeeberry, and gray box bush. The jojoba plant grows one to two meters tall and has a broad, dense crown. The leaves are opposite, oval in shape, and approximately two to four centimeters in length and 1.5 to 3 centimeters wide. The leaves are thick, waxy, and gray-green in color. The flowers are small and greenish-yellow in color. They have five to six sepals and no petals. Each plant is neither male or female. Hermaphrodites in this species are extremely rare. The fruit of the jojoba plant is an acorn-shaped ovoid that is one to two centimeters long. The mature seed is a hard oval, dark brown in color, and contains about fifty-four percent oil.
Jojoba foliage gives a year-round food opportunity for many animals. Among these include deer, jaelina, bighorn sheep, and livestock. The nuts are often eaten by squirrels, rabbits, other rodents, and larger birds. The only animal known to be able to digest the wax that is found inside the jojoba nut is the Bailey's Pocket Mouse. The seed meal is toxic to many mammals when taken in large quantities. The indigestible wax often acts as a laxative in humans.
Native Americans in Arizona, California, and northern Mexico used jojoba for the hair and as a tonic for the body. The herb is a valuable crop for some Native American tribes in those areas. This herb can be found in shampoos, conditioners, moisturizers, and sunscreens.
Jojoba oil, which is made from the seeds of the plant, has been used traditionally by Native Americans. They use this herb to promote hair growth and relieve skin problems. Jojoba helps to remove the sebum deposits that are responsible for causing dandruff and scalp disorders. This herb is responsible for making the scalp less acidic.
One study found the wax that is in the jojoba oil to treat acne and psoriasis. This herb has traditionally been used successfully for this purpose. In addition, it is used to heal minor skin irritations. A study on rabbits found that those who were fed jojoba oil had a reduction of forty percent in their blood cholesterol levels. The reason or component that is responsible for this activity still remains unknown.
The oil of the jojoba plant is used to provide emollient properties. The primary nutrients found in jojoba are Chromium, copper, iodine, silicon, vitamins E and B complex, and zinc. It is important to consult your health care provider before consider using this or any other supplement while on prescription medications. Primarily, jojoba is very beneficial in treating dandruff, hair loss, psoriasis, and dry scalp.
Additionally, this herb is extremely helpful in dealing with abrasions, acne vulgaris, athlete's foot, cuts, eczema, pimples, seborrhea, mouth sores, warts, and wrinkles. For more information on the many benefits provided by jojoba, please feel free to contact a representative from your local health food store with questions.
(http://vitanetonline.com/forums/Index.cfm?CFApp=1&Message_ID=2067)
---
Freez Dried Nettle Leaf



Date: August 15, 2009 02:07 PM
Author:
Darrell Miller (dm@vitanetonline.com)
Subject: Freez Dried Nettle Leaf

The nettle plant is native to Europe and can be found throughout the United States and into Canada. This herb was cultivated in Scotland for use in making a durable cloth. The nettle plant is so rich in chlorophyll that it was used by the English to make a green dye for camouflage paint. This camouflage paint was used during World War II.
Nettle is one of the most useful of all plants. It contains alkaloids that neutralize uric acid. By decreasing uric acid, one can help to reduce symptoms of conditions like gout and rheumatism. Additionally, the astringent activity of nettle helps to decrease bleeding. The nettle plant is rich in iron, which is extremely vital to good circulation. It helps to reduce high blood pressure. Tannins that are found in the nettle root have been used as part of an astringent enema. This is used to shrink hemorrhoids and reduce excess menstrual flow. This herb became popular because of its use in irritating the skin of an inflamed area and increasing the flow of blood to reduce inflammation. The stinging action of nettle can be attributed to the histamine reaction that is caused by the formic acid in the hairs. Nettle has a reputation for use in cases of asthma and other respiratory conditions.
The use of nettle root extract was recommended by German physicians for treating urinary retention that is caused by benign prostatic hypertrophy. This recommendation was based upon evidence from clinical studies. Additional studies have determined that nettle root can increase the excretion of chlorides and urea from the urine. The diuretic activity produced by nettle root ahs been confirmed in animal studies. The diuretic properties can be attributed to the high potassium content. However, this has not been verified. A study that was conducted at the National College of Naturopathic Medicine in Portland, Oregon found evidence of nettle for treating hay fever. In this study, freeze-dried capsules of 300 mg were used. The results showed significant relief from hay fever symptoms in the participants.
The leaves and roots of the nettle plant are used to provide alterative, antiseptic, astringent, blood purifier, diuretic, expectorant, galactagogue, hemostatic, and nutritive properties. The primary nutrients found in this herb are calcium, chlorophyll, Chromium, copper, iron, manganese, potassium, protein, silicon, sodium, sulfur, vitamins A, C, D, E, F, and P, and zinc. Primarily, nettle is extremely beneficial in dealing with external and internal bleeding, blood impurities, bronchitis, high blood pressure, rheumatism, and diarrhea. Additionally, this herb is very helpful in treating anemia, asthma, poor circulation, eczema, hay fever, hemorrhoids, hives, inflamed kidneys, excess menstruation, mouth sores, nosebleeds, skin disorders, and vaginitis.
In order to obtain the best results when supplementing with this, or any herb, it is important to consult your health care provider before beginning any regimen while on prescription medications. For more information on the many beneficial effects provided by nettle, please feel free to consult a representative from your local health food store with questions.
*Statements contained herein have not been evaluated by the Food and Drug Administration. Nettle is not intended to diagnose, treat and cure or prevent disease. Always consult with your professional health care provider before changing any medication or adding Vitamins to medications.
(http://vitanetonline.com/forums/Index.cfm?CFApp=1&Message_ID=2057)
---
Hypoglycemia



Date: July 16, 2009 01:39 PM
Author:
Darrell Miller (dm@vitanetonline.com)
Subject: Hypoglycemia

It is critical for one to known that an excess amount of sugar can deplete our vitamin and mineral stores. To make things worse, vitamin and mineral deficiencies can predispose us to both hypoglycemia and diabetes. Significant amounts of B vitamins are necessary in order to metabolize and detoxify sugar after it has entered our bodies. The assimilation of nutrients from other foods is inhibited when the body is overloaded with sugar. To state it simply, our bodies were not designed to cope with the amounts of sugar that we routinely consume.
Vitamin A helps the body to maintain normal glandular function. Energy transfers in the body depend upon the presence of vitamin A, which helps to assimilate the mineral efficiently when it is used in conjunction with vitamins D and E.
Vitamin B-complex is essential in order to help control the highs and lows associated with hypoglycemia. They boost the adrenal glands and work to calm the nerves and promote mental health. Vitamin B1 is necessary for metabolizing carbohydrates and also improves appetite, digestion, assimilation, and elimination. This vitamin works to protect the nervous system and improve nerve function. Vitamin B2 works in conjunction with niacin and thiamine to protect the nerves and boost the immune system. Additionally, this vitamin helps to facilitate proper digestion, which is essential to healthily metabolize carbohydrates. Vitamin B3 plays a vital role in energy production and carbohydrate metabolism. Also, it is involved in the production of several biochemical's, among them is adrenaline. Niacin boosts the body's ability to take in sugar from the blood into the cells. Supplementing the diet of diabetics with niacin is also strongly recommended.
A lack of vitamin B5 in the body can cause a drop in blood sugar. This B vitamin is involved in the production of natural cortisone from the adrenal glands and can help to protect the body against the averse affects of stress. It is crucial for the maintenance of a healthy endocrine system. Vitamin B6 is vital in helping to maintain hormonal functions and endocrine balance. Vitamin B6 strengthens the adrenal glands and helps to protect the pancreas. It is essential for the metabolism of proteins and for the production of hormones and antibodies. Additionally, vitamin B6 may also help to prevent complications that may occur from diabetes. Vitamin B9, B12, D, E, C, K, PABA, Biotin, Lecithin, Inositol, and Bioflavonoids are also essential for assisting the body against hypoglycemia.
There are also minerals, amino acids, and herbs that helps the body fight against hypoglycemia. These minerals include calcium, Chromium, iodine, magnesium, manganese, potassium, selenium, and zinc. Amino acids that assist in hypoglycemia are alanine, carnitine, glutamic acid, and phenylalanine and tyrosine. Herbs for hypoglycemia include alfalfa, bilberry, bitter melon, black cohosh, buchu, cedar berries, damiana, dandelion, dulse, fenugreek, garlic and onions, ginseng, gentian, golden seal, gymnema sylvestre, ho-sho-wu, kelp, licorice, mullein, parsley, pterocarpus, red raspberry, saffron, saltbush, sarsaparilla, saw palmetto, suma, and uva ursi. Alfalfa nourishes all the glands, especially the pituitary, while bilberry is valuable for anyone who suffers from glucose impaired diseases. Suma is used by both men and women to restore body function and are also good for poor circulation, heart disease, and arthritis. Uva Ursi helps to regulate glucose transfer to the nerve fivers which feed the brain.
Many of the above listed vitamins, minerals, and herbs are available in combinations directly formulated to help with high blood sugar. Look for these great vitamins and more at your local or internet health food store. Remember to always choose name brands to ensure you purchase a high quality and pure product.
*Statements contained herein have not been evaluated by the Food and Drug Administration. Vitamins, minerals and herbs are not intended to diagnose, treat and cure or prevent disease. Always consult with your professional health care provider before changing any medication or adding Vitamins to medications.

--
Buy Herbs at Vitanet ®, LLC


(http://vitanetonline.com/forums/Index.cfm?CFApp=1&Message_ID=2033)
---
Soluble Fiber And Blood Sugar



Date: July 10, 2009 12:02 PM
Author:
Darrell Miller (dm@vitanetonline.com)
Subject: Soluble Fiber And Blood Sugar

The first step to prevent the occurrence of hypoglycemia is to eliminate sugar and caffeine from your diet. Eliminating foods like candy, soda pop, doughnuts, sugary pastries, sugared cold cereals, and cookies. Substituting foods with whole grains, fresh vegetables, lean proteins, and supplementation of B vitamins, vitamin C, and Chromium is recommended. In order to avoid stressing the endocrine system, the cold hard facts concerning hypoglycemia are that diet and life style must be altered.
Complex carbohydrates take more time to break down in the body, unlike simple refined foods, which helps to keep normal blood sugar levels for longer periods of time. It should also be known that metabolizing whole grains requires more chemical reactions than processing a bowl of sugary cereal. Increased research has shown that whole grains are the superior foods and offers the body a balanced mix of fiber, nutrients, and others. Our bodies were made to thrive on whole foods, not the fragmented, altered, and highly refined foods that a lot of us eat on a routine basis in order to increase energy but lack sustainability.
Nothing can be achieved in nature through fragments if it is going to be worthwhile. Only parts of the B vitamins are synthetically replaced out of all the B-complex vitamins that are removed from whole grain cereals before they are milled. This is probably one of the worst things we could possibly do, as these B vitamin imbalances create an unhealthy environment in the body. Many of the trace minerals are also lost from the refining process. By adding white sugar and refined foods, you cut down severely on the vitamin B contents that are suppose to be found in your diet. Whole grains, nuts, and seeds have also been found to be rich in magnesium, zinc, and manganese. All of these are vital minerals for the prevention and treatment of hypoglycemia.
Many studies have found that diets that lack fiber can lead to diseases including hypoglycemia and diabetes. Dietary fiber includes components that make up the cell wall of plants that are not digestible. On the other hand, water soluble fiber seems to be the most beneficial for controlling blood sugar. This type of fiber includes mucilages, gums, hemicelluloses, and pectins, which are also found in a number of foods. This type of fiber slows down the absorption of sugar from the intestinal wall into the blood stream, helping to prevent wild insulin release (cause of low blood sugar). When this happens, the liver can take in more glucose at a more rapid pace, causing blood sugar levels to remain more normal. Water soluble fiber that is recommended for hypoglycemia is found in legumes, like beans, lentils, and split peas, oat bran; nuts, seeds; psyllium hulls; pears; apples; and most vegetables as well as in supplement form.
A person's optimal fiber intake should be somewhere between 35 to 50 grams each day. Unfortunately, most of us rarely come close to this ideal. Fiber is also extremely important for controlling appetite and weight gain. Additionally, it is great for regularity, which is intrinsically linked to the health of the rest of our body systems. Fortunately, soluble fiber is available at your local health food store at reasonable prices. Fiber supplements can boost ones fiber intake to the needed 35 – 50 gram per day dose needed to maintain a healthier body.
(http://vitanetonline.com/forums/Index.cfm?CFApp=1&Message_ID=2030)
---
Natural Vitamins



Date: June 26, 2009 12:15 PM
Author:
Darrell Miller (dm@vitanetonline.com)
Subject: Natural Vitamins

Depression affects 22 percent of Americans between the ages of eighteen and older each year. It is one of the most common medical problems in the United States. Depression affects both young and old, and women twice as much as men. Depression is an illness of the whole body. It affects the nervous system, moods, thoughts, and behavior. It also affects the way you eat and sleep, the way you feel about yourself, and the way you react to and think about the people and things around you. Symptoms of depression can last for weeks, months, or years. There are various types of depression, which vary in the number of symptoms, the severity, and persistence.
People with depression generally withdraw and hide from society, losing interest in things around them and becoming incapable of experiencing pleasure. Symptoms of depression include chronic fatigue, sleep disturbances, changes in appetite, headaches, backaches, digestive disorders, restlessness, irritability, quickness to anger, loss of interest or pleasure in hobbies, and feelings of worthlessness and inadequacy. Many people who are depressed think about death and consider suicide. Things appear bleak and time seems to pass slowly. Someone with depression can be chronically angry and irritable, sad and despairing, or display little or no emotion at all. Some people try to sleep off depression, while others do nothing but sit or lie around.
There are three main types of clinical depression: major depressive disorder, dysthmyic disorder, and bipolar depression. There are variations in the number of associated mental symptoms, severity, and persistence within these types. Dysthmic disorder is a chronic, but less severe type of depresses ion. It is characterized by milder, persistent symptoms that may last for years. It usually doesn't interfere with everyday tasks. Bipolar disorders usually begin as depression but progress into alternating episodes of depression and mania, characterized by abnormally and persistently elevated mood, energy, restlessness, or irritability. Bipolar depression is commonly known as manic depression. It has other symptoms including inflated self-esteem, a decreased need for sleep, and increased talkativeness, racing thoughts, distractibility, physical agitation, and excessive risk-taking.
The causes of depression are not fully understood. However, it is assumed that there are most likely many and they are varied. Depression may be triggered by tension, stress, a traumatic life event, a hyper-stimulated immune system, chemical imbalances in the brain, thyroid disorders, nutritional deficiencies, poor diet, the consumption of sugar, mononucleosis, lack of exercise, endometriosis, any serious physical disorder, or even allergies. Whatever the factors that trigger it, depression starts with a disturbance in the part of the brain that governs moods. Most people can handle everyday stresses, with their bodies simply readjusting to these pressures. When stress is too great for a person and his or her adjustment mechanism is unresponsive, depression may be triggered.
The following vitamin nutrients are helpful for those who are suffering from depression: essential fatty acids, 5-HTP, L-tyrosine, SAMe, taurine, omega-3, vitamin B complex, zinc, choline, calcium, magnesium, Chromium, GABA, lithium, NADH, and vitamin C with bioflavonoids. Additionally, the following herbs may be beneficial: lemon balm, ginger, ginkgo biloba, licorice root, oat straw, peppermint, Siberian ginseng, kava kava, and St. John's wort.
Great vitamin supplements like the ones listed above are available at your local or internet health food store. When looking for natural vitamin supplements, always look for name brands to ensure that you receive a high quality and pure product.
*Statements contained herein have not been evaluated by the Food and Drug Administration. Vitamins, minerals, and herbs are not intended to diagnose, treat and cure or prevent disease. Always consult with your professional health care provider before changing any medication or adding Vitamins to medications.
(http://vitanetonline.com/forums/Index.cfm?CFApp=1&Message_ID=2025)
---
Protect The Liver with Glutathione And Cysteine



Date: April 23, 2009 01:54 PM
Author:
Darrell Miller (dm@vitanetonline.com)
Subject: Protect The Liver with Glutathione And Cysteine

The tripeptide L-glutathione is synthesized in the body from L. glutamic acid, L-cysteine and glycine, a reaction that can occur in any cell of the body although it is essential that it also occurs in the liver. Should glutathione concentrations drop, they can be increased by supplementing with cysteine or any other of the three amino acids that are used in the biosynthesis of this important if substance
The tripeptide exists in two forms: the reduced form (GSH) which contains a sulfhydryl (SH) functional group attached to the cysteinyl part of the molecule, and the oxidized form glutathione disulfide (GSSG). As electrons are lost from the reduced form, two molecules combine to create a dimer formed by a disulfide bridge, the process which can be reversed through reduction of the GSSG. Such electrons are lost during its reaction with free radicals, in which the free radicals are neutralized by the donation of an electron from the oxidized version of glutathione.
The definition of a free radical is a molecule that is lacking one electron from an electronic pair. Its prime purpose is then to steal an electron from the nearest molecule to it. In doing so, it can not only destroy that molecule, but also destroy body cells and lead, not only to premature aging, but also to some potentially fatal conditions.
It is an unusual peptide in that it involves a link between the cysteine amino grouping and the carboxyl functional group of the glutamic acid. It is a powerful antioxidant, acting as an effective free radical scavenger and protecting the body cells from the effects of free radical oxidation. However, it is on its detoxification effect in the liver that we shall focus here prior to discussing some other uses to which the body puts glutathione in its two manifestations.
Much of the detoxification is connected with the thiol group in the molecule. Take mercury for example. The thiol grouping forms a strong Hg-sulfydryl chemical bond within the liver, in the form of a glutathione-mercury chelate. In this form mercury is unable to exert any toxic effect on the body and can be excreted in the normal manner. The same reactive pathway is followed by other heavy metals that can bond to thiol groupings. In this way L-glutathione can protect the liver from the effects of a number of toxic heavy metals such as cadmium and Chromium.
This is an important property of the amino acid, particularly in industrial and urban environments where the population is more prone to exposure to heavy metals than their rural counterparts. However, the end result on the glutathione is that it is removed from the body, and, particularly with city dwellers, a supplement may be required to maintain a healthy concentration of this amino acid in the body and in particular in the liver. Therefore, although L-glutathione is not considered an essential amino acid, in that it is biosynthesized within the body, a supplement is sometimes required, particularly by those who live in large cities.
It is important to consider the form in which the glutathione supplement is administered. This is because of the presence of gamma-glutamyltranspeptidase within the digestive system. This enzyme appears to destroy L-glutathione before it can be absorbed in the intestine so normal oral forms of supplementation are likely to be ineffective. Possible forms of effective administration include buccal (between the cheek and teeth) and hypodermically.
An alternative means of supplementation is to take substances such as selenium, methionine, alpha-lipoic acid, vitamin C and glutamine that stimulate the biosynthesis of glutathione. Also, since the substance utilizes the raw materials of L-cysteine, glutamic acid and glycine in its intracellular production, supplementation with these amino acids should also help to produce L-glutathione.
That said, let's return to its antioxidant properties and its effect on the liver that contains the largest stocks of glutathione in the body. It is generally regarded as the most important antioxidant in the body. It protects cellular cytoplasm from oxidation by reducing disulfide groups and maintaining a highly reducing environment within the cytoplasm. It reacts with hydrogen peroxide and other oxidative agents, and is converted to the oxidized form GSSG. It is then reduced back to GSH through the combination of the reducing agent and an enzyme. The reducing agent is nicotinamide adenine dinucleotide phosphate (NADPH), the enzyme being glutathione reductase.
The implications that this strong reducing effect has on the liver are significant. Reduced GSH L-glutathione levels have been found in patients suffering from HIV, hepatitis C and other liver diseases. Supplementation with GSH has been found to restore normal levels of glutathione to the liver, and it has been demonstrated that the treatment has improved such conditions significantly.
Atherosclerosis is a condition of the arteries caused by the deposition of plaques formed from oxidized low-density lipoproteins, otherwise known as bad cholesterol. The strong antioxidant effect of GSH prevents this from LDLs from being oxidized and deposited on the arterial wall. There are other results of glutathione supplementation that indicate the effectiveness of antioxidants in the treatment of serious liver conditions, and there are no doubts that combating the effects of free radicals and oxidizing agents within the liver has a positive effect on many potentially serious liver diseases.
Many of these are exacerbated by the generation of free radicals by relatively modern pollution sources such as pesticides, petrol and diesel emissions, tobacco fumes and various other chemical emissions. A strong antioxidant such as L-glutathione cannot be anything other than an effective means of reducing the biological effect of these oxidants. It protects not only the liver but also the lungs and cardiovascular system.
For all these reasons a supplement consisting of L-glutathione or its constituent parts, glutamic acid, cysteine and glycine, provide significant protection against the stresses and strains of modern living. Increased pollution levels and heightened oxidative stress levels within the body are playing havoc with our body defenses, and GSH is an important one of them that can easily be enhanced by supplementation. There are no known reactions to L-glutathione supplementation, but pregnant women and babies should receive expert medical advice prior to taking it.
(http://vitanetonline.com/forums/Index.cfm?CFApp=1&Message_ID=1996)
---
Vitamins and Herbs



Date: April 03, 2009 02:52 PM
Author:
Darrell Miller (dm@vitanetonline.com)
Subject: Vitamins and Herbs

The whole human body is made up of cells that contain their own genetic material. In a healthy body, these cells divide at a controlled rate, growing and repairing damaged tissues and replacing dying cells. This predetermined rate of cell division is what keeps our bodies healthy. If cells keep multiplying when new ones are not necessary, a mass of tissue, often known as a tumor, is formed. This tumor can be either benign or malignant.
Benign tumors are not cancerous and can occur anywhere in the body. Benign tumors do not cause a threat to health, do not metastasize, and do not grow back if removed. Malignant tumors are cancerous and are usually serious. Often times, they can be life-threatening. Malignant tumors grow uncontrollably, interfere with normal metabolic and organ functioning, and have the ability to metastasize and invade other tissues. If a portion of a cell's DNA is damaged, the cell can become abnormal. When an abnormal cell divides, it forms new cells that are a photocopy of the damaged genetic material. This ongoing process occurs constantly within our bodies. The majority of the time our bodies have the ability to destroy these abnormal cells and maintain a sort of cellular equilibrium. If a crucial part of the DNA is destroyed and the abnormal cells cannot be controlled any longer, cancer forms. All cancer cells have two things in common: growing uncontrollably and having the ability to metastasize. The immune system does not recognize cancer cells as dangerous or foreign.
Although the exact cause for the cell damage that initiates the cancer process is unknown (theoretically free radical damage causes DNA damage), the chain of events that leads to cancer is very complex, and each individual body reacts differently. It is a combination of genetic, behavioral, environmental, and lifestyle factors that are thought to be involved in turning normal cells into abnormal cells, and abnormal cells into cancer.
There are also factors that are believed to slow the process, while other factors can speed up the process. Possible contributors to the development and growth of cancer can be divided into three categories: external, internal, and lifestyle. External factors include unhealthy workplace environments and exposure to air and water pollution, chemicals, pesticides, and herbicides. Included in the internal factors include both genetics and infections. Lifestyle factors are those we personally can most readily control, such as diet, smoking, drinking, and sun exposure. External and lifestyle factors account for 80 percent of cancer deaths in the United States.
Just as each of us looks different, each of our bodies has its own unique composition. Some of us may react adversely to what some of us react well to. This is why some treatments prove to be successful for some, but not for others. This is why dietary wellness and prevention is so important. If we can keep our bodies healthy and avoid known cancer-causing agents, we have a good defense against cancer in the first place.
The following nutrients and supplements are designed for persons who have been diagnosed with cancer, as well as for those who wish to enhance their chances of avoiding the disease: coenzyme Q10, colostrum, DMG, garlic, IP6, melatonin, MSM, proteolytic enzymes, selenium, 7-keto DHEA, shark cartilage, SOD, vitamin A, shiitake extract, acidophilus, Chromium picolinate, flaxseed oil, grape seed extract, kelp, l-carnitine, multienzyme complex, a multi-mineral complex, multivitamin complex, NAC, raw glandular complex, taurine, and vitamin B complex. Additionally, the following herbs may be beneficial: astragalus, birch, burdock root, cat's claw, chaparral, chuchuhuasi, cranberry, dandelion, Echinacea, fennel, green tea, licorice root, macela, milk thistle, parsley, pau d'arco, red clover, suma, cardamom, cayenne, ginger, rosemary, sage, thyme, turmeric, ragwort, wood sage, curcumin, essiac, noni, olive leaf extract, rosemary, and boswellia.
All of the above listed herbs and vitamins can help restore the body to good nutrition and help boost the immune system so the body can find and fight back against cancer. Natural vitamins and herbs are available at your local or internet health food store. When purchasing supplements, look for name brand vitamins like Solaray and Source Naturals to ensure you receive quality and you get what you pay for.
*Statements contained herein have not been evaluated by the Food and Drug Administration. Natural vitamins and herbs are not intended to diagnose, treat and cure or prevent disease. Always consult with your professional health care provider before changing any medication or adding Vitamins to medications.
(http://vitanetonline.com/forums/Index.cfm?CFApp=1&Message_ID=1986)
---
Lower Blood Sugar



Date: October 16, 2008 01:54 PM
Author:
Darrell Miller (dm@vitanetonline.com)
Subject: Lower Blood Sugar

Many people struggle to control their weight. However, while they are going on and off various diets, they fail to realize that they are also struggling to control blood sugar. Actually, the cause of blood-sugar problems may be weight problems, as being overweight and having blood sugar problems tend to go hand in hand. Too many blood sugar swings during the day tend to increase hunger jags, snacking, and overeating. When you overeat, you're much more likely to add on the pounds, setting the stage for obesity, pre-diabetes, and full blown diabetes.
Sadly, both pre-diabetes and overweight have become modern epidemics that are out of control, with two of every three Americans being overweight and over 100 million people having some signs of pre-diabetes. Both of these illnesses are nutritional disorders that result from eating too many unhealthful foods. However, there is good news: you can reverse pre-diabetes and control your weight.
One can self-diagnose pre-diabetes by looking for the most visible symptom: being chubby or fat around the waist. Other clues are cravings sweets and starchy foods, not being hungry at breakfast, and feeling tired or mentally fuzzy after lunch. Many physicians diagnose pre-diabetes when a patient's fasting blood sugar falls between 100 and 124 mg/dl. There are several dietary factors that significantly increase the risk of overweight. Some of these being: too many calories, too many refined carbs, especially sugars, and too many unhealthful oils.
The average woman needs about 1,600 calories and the typical man needs about 2,000 calories daily, but the average American now consumes 3,900 calories each day, making it difficult to burn off all these calories and causing the accumulation of body fat. Because most excess calories take form of refined carbs and sugars, which are digested rapidly, rapid or extreme spikes in blood sugar levels, elevated insulin levels, and bouts of hunger result, which stimulate low blood sugar. Trans fats, which are found in partially hydrogenated vegetable oils, interfere with the body's processing of fats and often lead to weight gain. Most of these problematic calories are found in fast foods, microwave foods, and other types of convenience foods, which are all best if they are avoided.
Even though pre-diabetes can be scary, it's actually an opportunity to improve your eating habits and regain your health. To improve your health you can emphasize quality protein, emphasize high-fiber vegetables and fruits, include grapefruit in your diet, use more vinegar, and add some cinnamon. Since protein stabilizes and safely lowers blood sugar levels, be sure to start each day with some protein with breakfast and eat a little protein with each meal.
Most veggies and fruits are rich in fiber, which helps to lower blood sugar, so opt for salads and steamed broccoli while avoiding crutons, potatoes, bananas, and pears. Despite the calories, eating fresh grapefruit can help in weight reduction. The acetic acid in vinegar can also help to improve blood sugar and insulin levels, reduce appetite, and help with weight loss. Adding cinnamon has also been shown to reduce blood sugar levels. There are also several supplements that have exceptional value in improving insulin function or lowering blood sugar levels. These include lipoic acid, Chromium, silymarin, omega-3 fish oils, vitamin D, and Pycnogenol.
You can also enhance the benefits of diet and supplements by increasing your physical activity as it helps build muscle and burn blood sugar and fat. Tackling pre-diabetes can not only reduce your long-term risk for health problems, such as heart disease and Alzheimer's disease, but also can allow you to quickly gain more energy and feel less post-meal fatigue.


(http://vitanetonline.com/forums/Index.cfm?CFApp=1&Message_ID=1917)
---
Control Blood Sugar Naturally



Date: October 01, 2008 12:10 PM
Author:
Darrell Miller (dm@vitanetonline.com)
Subject: Control Blood Sugar Naturally


Diabetes is an inflammatory condition caused by the autoimmune system, and manifests as resting hyperglycemia. Your blood glucose levels have to be maintained within fine concentration limits: both too high and too low a blood glucose concentration can be dangerous to your well being.
Your blood glucose level is generally controlled by insulin and glucagons, both of which are biosynthesized in the pancreas. Insulin works by making the glucose bioavailable to the mitochondria to convert into energy, while glucagon, the lesser known of this twosome, stabilizes the level of insulin and mobilizes it to do its job. There are two types of diabetes, known as Type I and Type II or A and B.
Type I diabetes, also known as juvenile onset diabetes, is an autoimmune condition in which the immune system destroys Beta cells because they are recognized as being foreign. It is the Beta cells that generate insulin, and so the condition can be fatal. Patients with Type I diabetes must take insulin throughout their lives, and while potential cures are currently under investigation, none are yet available. Although insulin can be effective it does not guarantee survival, and a better form of treatment is required.
Type II diabetes is by far the more common of the two, and is a form of resistance to insulin, where the body cells cannot use insulin properly. The pancreas initially reacts to this by producing more insulin in response to the increased blood glucose level, but through time it loses its ability to produce insulin as a reaction to an increase in blood sugar, even though this occurs as a result of digesting a meal.
The exact causes of either type of diabetes are not known for sure, although the general mechanism by which they work is known. However, Type II diabetes is believed to be due to some form of interaction between genetics and environment, and it is known that the majority of Type II sufferers are obese and also over 40.
The treatment for this type of diabetes is rarely insulin, but a controlled diet, control of your cholesterol level and blood pressure, exercise and specific medicines designed for sufferers of this form of diabetes. However, there are also natural supplements that can be used to control your blood sugar levels. Diabetes was the sixth leading cause of death of the USA in 1999, with 450,000 deaths, and by 2005 had reached about 300 million sufferers world wide. It is therefore a serious and widespread condition, though Type II is less serious than Type I.
It is important to do what you can to control your diabetes, since after several years it can lead to problems with your nerves, eyes, kidneys and gums, and can also lead to heart disease. With diabetes you are at least twice as likely to have a stroke or heart problem as those without it, although you can reduce the risk of this by keeping your blood pressure under control, and the levels of fats in your blood to a minimum. Stopping smoking helps, and there are some natural treatments that can also help you control your diabetes.
The most important means of control is to reduce your blood sugar levels. While there are natural products that will help you to do that, do not stop taking the medication prescribed by your doctor, but use these in addition to what you are already taking. Among specific substances that can help are:
Chromium: Chromium helps your body to use insulin properly. When taken in the form of Chromium picolinate, it helps to replace Chromium that diabetics appear to be short of. Human studies have indicated that Chromium can decrease insulin levels and improve the metabolism of blood sugar in those with Type II diabetes. Some claim that Chromium is harmful to health, but the general opinion is that it helps, though you should consult your doctor before using it.
Cinnamon: If you take cinnamon daily, your blood sugar levels should gradually decrease. It appears to enable your cells to make better use of the insulin your blood, although there still discussion as to the mechanism by which this occurs and of the active ingredient in cinnamon that promotes it. Some claim it to be a flavonoid known as methylhydroxychalcone polymer, or MHCP. However, others claim it not to be MHCP, but polyphenol type-A polymer. Whichever it is, many people are finding cinnamon to be effective in reducing high levels of blood sugar to a more manageable level.
Milk Thistle: It is known that antioxidants can help to control blood sugar, and the flavolignins in Silymarin marianum, an herbal extract available from milk thistle seeds, work in this manner. It is also good for protecting the liver from toxins. Although it is not clear how it is done, silymarin appears to help to control Type II diabetes possibly by way of liver digestion of sugars in the blood. The liver processed glucose and improving its function through the consumption of milk thistle could help reduce blood sugar as well. Mulberry: The Chinese make what is known as "sugar control herbal tea" from mulberry leaves, green tea and jasmine. Mulberry leaves contain adenine, pectin and choline, and also high levels of Vitamins A and B types. This tea is used by the Chinese to control blood sugar levels, which might occur through the antioxidant effect of the mulberry constituents.
Salacia oblonga: This is an herb used in India and Sri Lanka that appears to cause a dramatic drop in the levels of insulin and sugar in the blood. It binds to enzymes in the intestine that break carbohydrates down into sugars, and so reduces the amount of sugar in your blood. That in turn reduces the amount of insulin released by the pancreas.
Apple Cider Vinegar: There is evidence that apple cider vinegar can help to control your blood sugar levels if taken before a meal. Just two tablespoons appears sufficient to give a noticeable result. This is one of those home remedies that might be just anecdotal, but might also work, so is worth trying.
Zinc: It has been discovered that diabetics suffer a deficiency in zinc. This mineral plays a part in the storage and production of insulin in your body, and a deficiency could cause an increase in your sugar level. Oysters, pecans, almonds, lamb and chicken are all good sources of zinc.
Glyconutrient complexes: we know that diabetes is an autoimmune disease for type I individuals. Supporting a properly function immune system requires a good diet as well as a diet rich in Glyconutrients. The polysaccharides found in glyconutrient formulas can help the immune system communicate better with the body and just possibly correct some autoimmune diseases which attach our cells.
These are the natural supplements that people are taking to help control their blood sugar and diabetes. It is important that you take nothing that interferes with the medicines given to you by your physician, so you should let your doctor know of any natural supplement that you are using in addition to your prescription medicines. However, it is possible to control your blood sugar with natural supplements, and those mentioned above are just a few of the natural substances available that can help diabetics control their condition and so avoid the side effects.




--
Buy Blood Sugar Vitamins at Vitanet ®,LLC


(http://vitanetonline.com/forums/Index.cfm?CFApp=1&Message_ID=1906)
---
Trace Minerals



Date: August 05, 2008 01:13 PM
Author:
Darrell Miller (dm@vitanetonline.com)
Subject: Trace Minerals

Unlike macro-minerals such as calcium, which the body needs in gram amounts, trace minerals such as iron, selenium, zinc, silicon, Chromium, sulfur, and copper are only needed in milligram or micrograms. However, these small quantities do not reflect the importance of trace minerals, as inadequate intake can have huge effects on the body. Lets discuss a few of these trace minerals.
Iron deficiency is the most common nutritional deficiency worldwide, with 20 to 50 percent of people affected. The average body contains only one teaspoon of iron, but this mineral is crucial in oxygen transportation throughout the bloodstream and into cells. A lack of iron will starve the body of oxygen and energy, which cause the symptoms of iron deficiency to be fatigue, foggy thinking, irritability, headaches, and lethargy.
A lot of athletes have inadequate iron intake, impairing their exercise performance as it decreases hemoglobin levels and the amount of oxygen that is delivered to the muscles while it increases the time that is needed to recover from exercise. Iron is also important in immunity, with optimal iron intake strengthening the immune system and building resistance to colds, infections, and diseases. Even though inadequate intake is a common concern, too much can also cause health problems including stomach and intestinal cramps, nausea, and constipation.
The most important function of selenium is its antioxidant enzyme glutathione peroxidase. This enzyme is invaluable in protecting red blood cells and cell membranes from free radical damage. Selenium works closely with vitamin E, sometimes replacing it in certain situations. Selenium holds an important role in maintaining the immune system and has been shown to reduce the risk of many health problems which include several types of cancer, heart disease, rheumatoid arthritis, and certain birth defects.
Zinc is a valuable antioxidant that supports many aspects of the immune system. Zinc works in the eyes to protect them against sunlight-related free radicals. Zinc supplements have been found to slow the progression of macular degeneration, but high intakes of zinc and other antioxidants have been shown to lower the risk of developing this eye disease in the first place. This mineral can reduce the severity and duration of the common cold when in lozenge form, if started within 24 hours of the first cold symptom and taken every couple of hours. Taking 50mg of zinc daily or higher amounts for short periods of time is a good idea, but amounts over 150mg daily could cause metallic taste, stomach upset, or impair immune function.
Many modern diets contain extremely low amounts of silicon, especially since food processing removes much of the silicon. Silicon improves the elasticity and suppleness to skin that has been damaged by excessive skin exposure. Silicon is also important in natural bone formation, since deficiencies in silicon lead to bone weakness and sluggish wound health. Bone mineral density can be improved in people with osteoporosis by raising the intake of silicon.
Chromium is important in maintaining blood sugar levels, as well as many other roles in the body. Chromium deficiency impairs the blood sugar-insulin relationship, while Chromium supplementation improves insulin response. Studies have shown that supplementing with Chromium picolinate improves diabetes management by lowering blood sugar, insulin, cholesterol, or triglyceride levels and reducing the reliance on blood sugar medications. This mineral is also important in the metabolism of fat and carbohydrates.
Finally, Sulfur is needed in the joints to keep the connective tissues within them strong and stable. One source of sulfur, MSM, has been shown to significantly relieve pain and improve use of knee joints in studies. Through all of the above, one can see that trace minerals are extremely important contributors to health, even in small amounts.


--
Buy Trace Minerals at Vitanet ®, LLC


(http://vitanetonline.com/forums/Index.cfm?CFApp=1&Message_ID=1853)