Buy Solaray At Discount Prices Of 43% Off And Up!


Curamin


Messages 1-14 from 14 matching the search criteria.
---
Facts about Curamin and its working formula.


Date: March 30, 2014 01:14 AM
Author:
Darrell Miller (dm@vitanetonline.com)
Subject: Facts about Curamin and its working formula.

Benefits of curcumin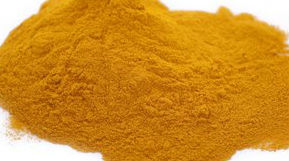 It is very normal to experience pain and inflammations however, Curamin is the answer to any pain problem. What is Curamin? It can be described as a blend of all-natural components comprising of curcumin, Boswellia, curcuminoids, nattokinase and DLPA (dl-phenylalanine). Curcumin has been researched and found to have a broad healing platform, that is, anti cancer, anti-inflammatory, anti-oxidant, anti bacterial and anti-fungal. During post-surgery, it has been proven to ease inflammation and in addition to that, reducing inflammation and swelling in arthritic conditions. Nattokinase is nutrient element in Curamin which is an enzyme. The enzyme functions in that it helps breakdown blood clots as they can be painful and moreso, helps in relieving blood pressure.
Inflammations should be well taken care of as research says that, the pains are responsible for all kinds of serious sicknesses such as cancer and painful conditions such as arthritis. The enzyme nattokinase, is very important in relieving inflammations by enhancing circulation in the body thus allowing compounds such as boswellia, pain killer endorphins and curcumin to get to the areas where they are needed most. In addition,it enhances balance of fibrinogen in the body which is associated with muscle damage. Curamin also contains a component by the name DLPA which works in an interconnected mode and furthermore improving moods. Boswellia is termed as a traditional herb which relieves pain by reducing inflammation.
How does Curamin work? Through the unique combination of the several components the product comes up with mechanisms that support the anti-inflammatory response within the body. Inflammatory compounds within the the body are inhibited by a combined formula of boswellia and curcumin. Nattokinase is responsible for increased circulation so as to transport beneficial components to areas of need. DLPA is responsible for that positive mood to ensure quick recovery.
Recommended dosage
Two capsules, two times a day is the most appropriate dosage to clients. The manufacturer warns that eight capsules should not be exceeded in 24 hours.
Sources
http://www.needs.com/products
http://www.medicalpublications.org/Curamin.htm

(http://vitanetonline.com/forums/Index.cfm?CFApp=1&Message_ID=3083)
---
Few reason that explain why Curamin is a great supplemnt for fighting inflammation



Date: December 08, 2013 11:40 PM
Author:
Darrell Miller (dm@vitanetonline.com)
Subject: Few reason that explain why Curamin is a great supplemnt for fighting inflammation

Inflammation and Curamin
We all know that most of the chronic pain in any part of body occurs because of inflammation and if you want to get rid of this pain, then you need to reduce the inflammation in your body. In order to reduce the inflammation you can take some over the counter medicine, but those medicines can have some serious side effects and that's why it is suggested that you should avoid these medicines and you should take some help from combination of natural herbs such as Curamin for reducing your inflammation.

What is Curamin

If we talk about Curamin it is a combination of two very powerful and highly effective herbs Boswellia and turmeric with required amino acids that increase the pain reliving ingredients absorbing process in body and it quickly reduces the inflammation in a safer way. The best thing about Curamin is that it is complete safe and it produces no harmful side effects on your body that makes it a best anti inflammatory medicine.

Benefits of Curamin




Another great benefit of Curamin is that unlike many other pain killer medicines you don't have to take it in every four or six hour for pain reliving because its result last for a very longer time. Also, it absorbs very quickly into blood stream that makes it a very fast pain reliever and it gives very quick results as well and you can use it to reduce all kind of chronic pain including joint pain, back pain, bone pain, arthritis, and every other pain.



As said above it is complete safe that means you can use it any time and you don't have to worry about the liver damage, kidney damage, heart attacks or some other problems that you might experience with other over the counter pain killer medicines. So, in conclusion we can say that Curamin is a great supplement for fighting inflammation.



(http://vitanetonline.com/forums/Index.cfm?CFApp=1&Message_ID=2920)
---
The working principle of Curamin



Date: March 22, 2013 11:49 AM
Author:
Darrell Miller (dm@vitanetonline.com)
Subject: The working principle of Curamin

Curamin is a natural pain reliever that functions well. It has four very powerful ingredients with synergistic properties which make it very efficient in pain relieving.

These ingredients are:

Curcumin longa: a compound that is used to prevent several inflammation pathways in the human body and is a powerful antioxidant.

Boswellia serrata: a substance which slows down the performance of inflammatory enzyme.
Nattokinase is a type of enzyme which assists the cardiovascular system and also helps other inclusions to go to other regions of the human body.

DLPA stops the disintegrating of enkephalins which relieves the body muscles from pain and boost mood.

The above named components works on particular cells which are sending pathways which consist of nerves that relay unwanted signals which are eventually amplified by the interconnected and overlapping pathways. During this process, Curamin ingredients come together and blocks the way going to these signaling pathways which in the long run gets rid of the messages being sent. It's very good to put into consideration that it's not the same system used with conventional synthetic medications which include; aspirin, paracetamol, ibuprofen and diclofenac which are used to aim at one particular pathway and leave other subsidiary pathways unchecked.

Curamin works in very distinct ways which makes it to be reliable and effective. These ways are:
Curcumin is a system modulator which immunes and safeguard the body from oxidative stress. EuroPharma Curamin is a way in which the body provides temporary relief of pain and eventually improving the natural defense mechanism of the body. Curcumina is a component of Curamin which supports the natural anti-inflammatory response of the body.

Enzyme Nattokinase is a significant component of Curamin which aids in circulation of nutrients to get where they are required and helps in getting rid of waste from the body. It also balances fibrinogen levels in the body which is crucial since too much of it leads too pain in the muscles.
It is therefore advisable to use Curamin since it has no side effects.
(http://vitanetonline.com/forums/Index.cfm?CFApp=1&Message_ID=2833)
---
Does Curamin work?



Date: December 22, 2012 11:00 AM
Author:
Darrell Miller (dm@vitanetonline.com)
Subject: Does Curamin work?

The Big Question: Does Curamin work?

Well, this herbal supplement is a quick, natural and safe pain reliever, which has been proven to work. Moreover, the composition does not have any side effects on the body. It enhances the defense mechanism of the body against any inflammation.
Curcumin (Inflammation Management)

The main ingredient of Curamin, Curcumin enhances the anti-inflammatory components of the body and works as the immune system's modulator. This implies that whenever you consume Curamin, it renders long term effects on the body, thereby controlling oxidative stress.
Nattokinase (Circulation and Inflammation)

Curamin contains an enzyme referred to as Nattokinase, which helps the circulation of the body and thus nutrients reach all corners of the body. Therefore, whatever part of the body might be affected, you can experience results after a few minutes of consumption. Similarly, waste products are also removed from one's body via excretory system much more efficiently. Nattokinase balances the fibrinogen level, meaning the muscles are repaired quickly when they are injured as a result of heavy muscular strain. Curamin has

DLPA (Mood Enhancer)

DLPA amino acids which hinders the breakdown of enkephalins. Enkephalins are often associated with moods. Therefore, you'll never have irritating feeling while undergoing stress and pain anymore. You can carry out your daily activities or even have happy moments with your family during the pain and inflammation.

5-LOX (Inflammation Trigger)

Most inflammations are triggered by uncontrolled behavior of the inflammatory enzyme, known as 5-LOX. This formula helps turn off the 5-LOX enzyme.

Boswellia (Anti-inflammatory Herb)

Curamin contains Boswellia serreta extract, a beta-boswellic acid, which hinders this enzyme's activity. Inflammation can be triggered by several factors. To handle all these factors, Turmeric: Curcumin longa is included in the Curamin. Curcumin longa, extracted from turmeric, is a great antioxidant. Inflammation and pain are common in life and they usually draw you back from having a stress free life. This is where Curamin comes in handy by offering the much needed relief to get rid of pain from your daily life.

Curamin Has a money back guarantee if it does not work by the end of the bottle send it back for a refund.

We offer free shipping and a $5.00 coupon on each bottle of Curamin purchased.

(http://vitanetonline.com/forums/Index.cfm?CFApp=1&Message_ID=2771)
---
How Curamin Combats Inflammation Pain



Date: December 19, 2012 12:08 PM
Author:
Darrell Miller (dm@vitanetonline.com)
Subject: How Curamin Combats Inflammation Pain

Fact: You can manage pain with natural remedies!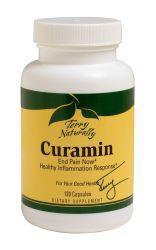 Study has revealed the sad fact that four out of every five Americans perceive that pain is a natural inevitable part associated with old age. Athletes on the other hand believe that severe pain is essential for physical fitness. Many people again, think that there are certain disorders that ignite pain and you can do less or nothing to relieve the ache.

In fact, 28% of America's population believes that there is no solution that can eliminate their personal pain concerns. In the contrary, Curamin by EuroPharma is a highly effective herbal remedy that combines four powerful and clinically proven ingredients, into a single award-winning product that offers an ultimate level of pain relief.

Here is a look into how Curamin relieves inflammation pain.

#Curamin's Ingredients The secret behind Curamin's power is blending the best of the best. These ingredients are well known for their fast action in relieving pain associated with inflammation especially in the bones and joints. Here are the four main ingredients used in the formulation of this unprecedented pain reliever.

*DLPA (DL-phenylalanine) This is a double part amino acid (D phenylalanine & L phenylalanine) that impedes the breakdown of the enkephalin compound, also known as the positive mood enhancer. In addition to that, DLPA converts the L phenylalanine into tyrosine so as to enhance the secretion of two brain chemicals; norepinephrine and dopamine, which ease pain and dissolve inflammation.

*Boswellia Boswellia serrata, also known as Indian frankincense is an anti-inflammatory herb used in the Curamin formula. The boswellic acids prevent the hyperactivity of an enzyme called lipoxygenase, which is often associated with inflammation. This way, it effectively combats inflammation pain.

*Nattokinase This natural ingredient is extracted for a Japanese fermented cheese known as natto, hence its name. The production of this beneficial enzyme can be attributed to a certain bacterium called Bacillus natto. Its benefits in relieving pain come through its action of breaking down clots, promoting the circulation of blood. Thickened blood can intensify pain, and by promoting blood circulation, all other Curamin ingredients are well distributed to every single part of the body.

*Curcumin This powerful, natural compound derived from turmeric requires no detailed introduction. It promotes the body's natural ability to combat inflammation and also contains anti-oxidant properties that are very useful in preventing tissue damage. Its functionality in pain relieving is behind its effectiveness in cutting off pathways that lead to inflammation. Numerous studies have also depicted its ability to promote cognitive-enhancing as well as anti-depressant benefits by igniting neuro-protective brain functions and moderating pain neuro-transmitters.

#How Curamin Relieves Pain

This proprietary formula combats inflammation pain by promoting the body's defense mechanism. In addition to that, it features curcumin BCM-95 which has an enhanced oral bioavailability and is highly soluble, thus availing a full spectrum or curcuminoids that fight pain in a flash. Additionally, the amino acids and Boswellia used in the formulation of Curamin helps the body to absorb the pain alienating ingredients quickly, which earns Curamin its well deserved fast-acting characteristic.

Curcumin BCM-95 has extended blood retention; one among the many attributes that makes Curamin stronger than other plain curcumin products. We cannot forget to mention the fact that Curamin is associated to no known side effects. It combats all types of pain ranging from occasional back pain to chronic pain caused by arthritis. So, next time pain becomes a problem, grab a bottle of Curamin and make your life a whole lot easier.


(http://vitanetonline.com/forums/Index.cfm?CFApp=1&Message_ID=2752)
---
All about curamin



Date: December 13, 2012 11:35 AM
Author:
Darrell Miller (dm@vitanetonline.com)
Subject: All about Curamin

For those who never really hard about it, they should know that Curamin contains is up to ten times strong than the regular curcumin products. It's actually one of the best ways through which individuals will be able to balance their body's natural inflammation response and many recent and past studies support its ability. Through the removal of pro inflammatory compounds which are generally present in this plant, the impact of boswellia is very much enhanced.

DLPA was showed in many studies to actually be very helpful with maximizing the effects of enkephalins and endorphins, which are natural and very powerful pain relievers produced by the human body. Nattokinase is rounding up the formula and for those who don't have any idea what it is, they should know it's actually an enzyme. It directly affects muscle pain through its ability to have the fibrinogen levels in the body balanced and at the same time it will also ensure people have a healthy blood circulation in the body. Many people are already aware of the fact that if they take ibuprofen and also aspiring for long periods of time, they will experience serious stomach bleeding and at the same time, if they take Tylenol and ibuprofen, the toxicity in their kidneys and liver will increase very much.
However, with the more safer and also more effective alternative of Curamin, who would ever want to consider the aforementioned medicines?

Curamin, this is a natural pain killer anyone can take. Its combination of dl-phenylalanine, boswellia, cuminoids and Curcumin make it a really effective pain reliever. The way it works is that it will help with stopping the triggers that switch on pain pathways and at the same time it will also reduce the inflammation. More than ninety percent of people who have taken Curamin said that in just forty five minutes, they experienced great pain relief. At the same time, they also said there were no side effects to deal with, meaning their kidneys, stomach and intestines didn't suffer any damage. Curamin actually works in conjunction with the body's natural ability to stop inflammations which is the reason why individuals feel pain.

The president and founder of Europharma in the United States said that it is really a great and effective product which everyone who is dealing with inflammations should use. Because he trusts this product so much, millions of Americans have actually turned their attention to it and regard it now as one of the most efficient pain relievers on the market. In 2009 Curamin was awarded the prize for having the best formula so far, a formula which doesn't let people experience any side effects and at the same time, it makes their inflammations and pain go away really quickly. It seems that as time passes, Curamin is also getting better and more and more effective formulas appear. With that being said, everyone who will take Curamin in order relieve his pain or inflammation will feel great in less than an hour!


(http://vitanetonline.com/forums/Index.cfm?CFApp=1&Message_ID=2749)
---
The Amazing Health Benefits of Curcumin



Date: April 19, 2012 07:31 AM
Author:
Darrell Miller (dm@vitanetonline.com)
Subject: The Amazing Health Benefits of Curcumin

Curcumin
Have you heard of curcumin? Curcumin is a popular spice that originated in Eastern culture. This spice is popular because it offers a lot of health benefits to people. For those individuals who are interested to achieve optimal health and want to live a longer life, it would be best to ad curcumin in their daily diets. This spice can definitely affect the overall health of individuals.
What is curcumin?
Curcumin is not just an actual spice, but it is one of the ingredients of Tumeric, which is considered a famous Indian spice. Curcumin is commonly used in making curries with a strong taste that are being appreciated in the West. However, this ingredient is consumed by many people because of the health benefits it could bring. Curcumin is very in demand in India, Middle East and Asian countries because they use curcumin as a medicine.
There are various health benefits of curcumin. If you want to take advantage of these benefits, it is important that you be aware of these health benefits:
Benefits
• Helps treat certain illnesses- According to research and studies, it has been shown that curcumin can effectively treat and prevent particular ailments such as brain problems and cancer. Individuals suffering from Alzheimer's disease can definitely overcome their condition with regular consumption of curcumin.
• An effective body pain reliever- A lot of individuals, most especially the senior citizens are always experiencing body pains because of weak bones. According to a recent study, curcumin has been believed to relive pain and improve mobility for sufferers with osteoarthritis and other body pains. Curcumin contains anti-inflammatory properties that help alleviate body aches.
• Positive effects on brain health- Another awesome benefit if curcumin is providing positive effects on brain health. According to reports, even just occasional ingestion of curcumin can improve brain power. It is necessary to have a healthy and powerful brain so that it is easier to think clearly all the time. It also effectively reduces the levels of toxic metals in the brain.
• Helps avoid premature aging- Curcumin is packed with antioxidants, which are responsible in preventing the occurrence of premature aging. Premature aging is a very common condition, most especially to people with an unhealthy lifestyle. It would be best to stop all your filthy habits and add curcumin in your regular diet to achieve a healthy body and younger looking skin.
These are some of the amazing health benefits of curcumin. If you want to achieve a healthy body and mind, this healthy supplement is the excellent supplement to utilize. There is no recommended dose for curcumin. Studies have utilized doses between 100 mg to 8000 mg without experiencing any over dosage side effects. In fact, individuals can consume up to 12,000 mg per day.
Curamin can either be consumed as a supplement, or it can be added in certain food or meals. Basically, people in India would add this spice to their every dish so that they could attain superior health. You can also add curcumin when you are cooking, but if you have no time to cook, nutritional supplements can be the perfect alternative.
(http://vitanetonline.com/forums/Index.cfm?CFApp=1&Message_ID=2637)
---
How Does Curcumin Reduce Inlammation In The Body?



Date: March 15, 2012 07:53 AM
Author:
Darrell Miller (dm@vitanetonline.com)
Subject: How Does Curcumin Reduce Inlammation In The Body?

Curcumin Health Benefits
Curcumin is an active component in turmeric plant (Curcuma Longa) and it is the component that gives yellow color in turmeric plant. The concentration of this component in turmeric plant is around 2-5%. Turmeric plant is a rather tall plant and it is mainly grown in India and other Asian countries.
For centuries, Curcumin has been used for Ayurveda, Chinese herbal medicine, and other Asian traditional medicine due to its various healing properties and low side effects. Besides being used for traditional medicine, this natural component is also used to increase energy, aid digestion, and reduce inflammation in the body.
The modern medical research of curcumin started in 1910. Since then, this turmeric's component is researched extensively by scientists worldwide to find its various health benefits. The followings are some of the benefits of curcumin and an explanation on how this natural component can help to reduce inflammation in the body.
Benefits of Curcumin
Many medical studies have shown that Curcumin has many benefits for human health. The first benefit is to cure digestive disorders. This natural component improves digestion by stimulating bile production in the gallbladder. Naturally, an increase in bile production can worsen stomach ulcers symptoms but many studies show that when the curcumin increases the bile production, it also reduce so stomach ulcers symptoms.
Benefits two
The second benefit of Curcumin is to cure heart disease. Heart attack occurs because there is atherosclerosis, the buildup of plaque that can block arteries. Curcumin helps people with heart disease by preventing the development of atherosclerosis. Many studies also show that this natural component is also helpful to lower cholesterol level in the body.
Another important benefit of this natural component is to cure cancer. This natural component has anti-cancer properties and many studies have shown that it can cure various types of cancers such as colon, skin, breast, and prostate cancer. It is able to limit the number of blood flow to the malignant tumors so the growth of cancer can be stopped.
How Curcumin reduces inflammation in the body
There are many ongoing studies that analyze the benefits of Curcumin to reduce inflammation. However in a 2006, a study has shown that this natural component is able to prevent joint inflammation in arthritis. The study shows that to reduce inflammation in the body, curcumin stops platelets from coagulating into blood clots and lowers the amount of two inflammatory enzymes, LOX and COX-2. Unfortunately, the study recommends consuming turmeric and not just the curcumin extract because turmeric has other properties that are helpful to reduce inflammation.
Considerations
Curcumin can easily be found in market as a spice but today it is also available in dietary supplement. Although it is safe to be consumed, there are several side effects that might occur after consuming this natural component such as diarrhea, nausea, upset stomach and heartburn. People who have gallbladder problems are recommended to avoid it because this natural component can induce gallbladder contraction. Pregnant women are also not recommended to consume it because it is a mild uterine stimulant. curcumin can be found under names like Curamin, or turmeric at your local vitamin store.
(http://vitanetonline.com/forums/Index.cfm?CFApp=1&Message_ID=2612)
---
What Makes Curamin Such A Good Natural Pain Remedy?



Date: March 07, 2012 06:57 AM
Author:
Darrell Miller (dm@vitanetonline.com)
Subject: What Makes Curamin Such A Good Natural Pain Remedy?

Curamin: A Natural Anti-Inflammatory
When nerve endings become irritated, they cause pain. This is because of factors such as lack of sleep, hormonal imbalance, stress, nutritional imbalance, etc. Pain is generally symptomatic of some dysfunction or inflammation in our body and the first reaction for those suffering from it is to reach out for a pain killer. This is where Curamin comes in.
Curamin is a proprietary formula and a curcumin based supplement. Curcumin is a beneficial compound found in turmeric, a popular Indian spice. Turmeric has been used since centuries in the field of alternate medicine like Ayurveda because of its many medicinal properties. The compound, curcumin in fact, has the ability to reduce pain by supporting the body's ability to respond to swelling and inflammation. It has been found equivalent to some popular allopathic pain killers. Apart from this, it also has antioxidant, antibacterial, antiviral, antifungal and anticancer properties and has been found to promote anti depressant and cognitive enhancement benefits.
Curamin Formula
Curamin is a product having a formula based on this particular compound of turmeric and is therefore extracted out of natural ingredients and has been found to have minimal side effects. Curamin, apart from other ingredients, also contains a strain of curcumin that has a high absorption factor which makes it several times more effective and stronger than plain curcumin products. It not only balances the body's response to inflammation but also has been observed to have a consistent and long lasting effect. Therefore, this makes Curamin the most effective form of curcumin available.
Studies have established that Curamin is safe and does not interfere with kidney, liver or stomach functions. The safe dosage recommended by the company is two pills twice a day for pain alleviation and not more than 8 pills within a 24-hour period. An overdose of such herbal products may sometimes cause intestinal discomfort at the most.
Main Ingredients of Curamin
Curamin has four principle ingredients that have an overall effect on inflammation caused in the bones and joints due to arthritis or overuse and exercise. These ingredients include: DL-phenylalanine or DLPA is a two part amino acid that acts as a positive mood enhancer by preventing the breakdown of enkephalin compound and also helps in the production of brain chemicals like dopamine and norepinephrine. Boswellia that helps to prevent the activity of the inflammatory enzyme. Curcumin which helps block multiple pathways within the body to retard and stop inflammation. Nattokinase which is an enzyme that helps the fast absorption of the ingredients through the body by promoting blood flow and improving circulation.
Benefits of Curamin
Curamin has helped people suffering from problems like arthritis, migraines, bursitis, and soreness caused by accidents or injuries. It also helps build resistance and immunity to inflammation concerned especially with the bones and joints.
Curamin, being a plant based product has no toxic effects and is available with many natural medicine practitioners and pharmacies. It is a very effective natural alternative to allopathic drugs and painkillers that over a long term use cause many side effects, some of which are potent.
If you are in pain, try Curamin today!
(http://vitanetonline.com/forums/Index.cfm?CFApp=1&Message_ID=2603)
---
Curamin: benefits and ingredients



Date: March 06, 2012 07:54 AM
Author:
Darrell Miller (dm@vitanetonline.com)
Subject: Curamin: benefits and ingredients

Curamin: benefits and ingredients
It's a well known fact that most chronic pain in whatever part of the body is usually caused by inflammations. Such pain can only be relieved or eased by reducing multiple inflammations in the body. Most over the counter drugs produce dangerous side effects and as such, are greatly discouraged.
Scientists have recently made a breakthrough by discovering a combination of herbs known as Curamin that effectively treat or ease most instances of chronic pain usually caused by presence inflammations in the body
Curamin is an effective natural pain reliever and anti-inflammatory drug that has captured lots of headlines of late. Curamin essentially works by cutting off multiple or several pathways that cause inflammations in the body hence reduce chronic pain as a result.
Curamin is basically a combination of two powerful herbs turmeric and Boswellia along with essential amino acids that helps the body to quickly absorb the pain relieving ingredients.
Curamin is an effective alternative to over the counter pain killers (OTC) which normally produce serious side effects such as liver damage, kidney damage or even in some instances heart attack. Curamin is 100% safe to use meaning it produces no side effects whatsoever.
Curamin is a fast pain reliever that doesn't have to be taken after every four hours unlike most pharmaceutical drugs. Curamin is a fast pain reliever essentially because, it is usually absorbed into the blood stream quickly, hence brings instant relief to patients as a result.
Curamin can be used to ease or treat all manner of chronic pain that include, joint pain, bone pain, back pain, arthritis etc. The plant based medicine contains fout key ingredients, which help in easing several types of chronic pain.
Here are four main ingredients contained in Curamin Curamin ingredients:
Curcumin
Curcumin a natural element derived from turmeric which contains anti -inflammatory properties. Curcumin is also an excellent antioxidant. Curcumin essentially works by cutting off multiple or several pathways that cause inflammations in the body. As if that's not all, Curcumin has also been discovered to contain properties that enhance brain function and is also an effective anti-depressant
Boswellia
Boswellia is another effective ingredient contained in Curamin. Boswellia work by preventing hyperactivity of an inflammatory enzyme called lipoxygenase.
DLPA or DL-phenylalanine
DLPA is a double part amino acid that works by preventing the breakdown of compound enkephalin which is responsible for positive mood or feelings.
Nattokinase
Nattokinase is another very important enzyme that aids the flow of blood. Nattokinase plays a very important role in Curamin as it helps in ensuring that all Curamin ingredients are distributed or taken to all parts of the body for maximum relief against pain. Nattokinase is a very helpful blood thinning ingredient derived from soya plant.
Last but not least, Natural anti- inflammatory remedies or herbs reduce the body's inflammation without producing any negative side effects. The herbs can either be ingested or applied externally. Zero side effects means that an over dose of Curamin can only cause stomach upset or diarrhea only to a lesser extent. Curamin can be bought inform of capsule, powder or tablet format.
Grab some today and feel the difference Curamin can make in your life.
(http://vitanetonline.com/forums/Index.cfm?CFApp=1&Message_ID=2602)
---
Stop inflammation in its tracks with Curamin



Date: August 20, 2010 11:15 AM
Author:
Darrell Miller (dm@vitanetonline.com)
Subject: Stop inflammation in its tracks with Curamin

Curamin - Herbal Combination that fights Inflammation Pain

Are you suffering from severe inflammation and pain? Is this problem disturbing your daily regular and recreational activities, then not to worry. Curamin is the ultimate solution for all your problems. It is the best fast acting pain reliever and an effective anti inflammatory that is 10 times stronger than other natural products. It is a mix of finely developed traditional medical knowledge with modern technology. Its amazing action show results from the day one.
Curamin contains the best natural ingredient called BCM-95, which is formulated around a special, proprietary extract of curcumin. According to scientific studies, BCM-95 is 7-10 times absorbed than any other regular curumin. It is powerful and clinically proven to be very effective against pain and inflammation, since it has been formulated and manufactured after years of research and development, under the supervision of experienced and skilled doctors, whose mission it to provide the best viable and a natural solution for reducing pain and inflammation.
It is well known for its ability to enhance the body's natural inflammatory response by maximizing the effects of endorphins and encephalin, which are our own body's natural pain killers. Many users have commented with great satisfaction that it provides consistent and long lasting effects. Besides relieving from pain and inflammation, it also delivers significant benefits to heart, liver, brain and immune system.
Curamin is very cost effective and is available in all leading health food stores and pharmacies. Modern medicines have lots of side effects, which may cause kidney or liver damage. To cure one problem in our body they create ten more problems. By using potent natural plant based Curamin, you can get rid of these side effects and also the problems you are suffering from very effectively.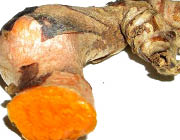 Curamin Saftey
It is very safe to use. Many people use Curamin regularly to get rid of pain and inflammation. Many believe in Curamin as it has helped them overcome sufferings and still continue to. It has given great satisfaction to them for a very long time. Curamin doesn't have to be taken every four or six hours like any other medicine. Depending on the level of pain and inflammation, a capsule three times a day in more than enough to get active results. Give Curamin a try today.
(http://vitanetonline.com/forums/Index.cfm?CFApp=1&Message_ID=2179)
---
Use Curamin For Painful inflammation and see how your life can change!



Date: June 15, 2010 05:10 PM
Author:
Darrell Miller (dm@vitanetonline.com)
Subject: Use Curamin For Painful inflammation and see how your life can change!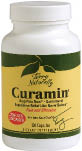 Everyone experiences occasional pain at some time in their lives. We use the word pain in our jargon to describe something unpleasant and to indicate the necessity of toughening up such as "no pain no gain". As common as the word pain may be, there are many misconceptions about pain. Four out of five Americans believe that occasional pain is just natural and unavoidable due largely to getting older. More than one quarter of Americans believe there is absolutely nothing they can do to relieve their personal pain.
Pain is a warning signal that something has gone wrong in the body or that something is damaged. Pain is so unpleasant that it motivates you to remove yourself from the cause of this damage as quickly and completely as possible.
There are four ways to relieve occasional pain:
1. You can leave the pain alone, but flood the body with feel-good substances that push the pain signals out from your consciousness (drugs).
2. you can put the person asleep and do surgical procedures to cut nerves and stop the pain.
3. You can impact the nervous system the internal wiring that carry the pain signals to dull them so that the signal becomes less distinct and weaker.
4. You can target what is causing the pain in the first place (most recommended). Occasional pain can be perfectly normal for instance, starting a new exercise routine when you are a bit out of shape. When dealing with type of pain, helping the body to balance its inflammation response can have tremendous impact.
This is where Curamin is the answer to pain problems.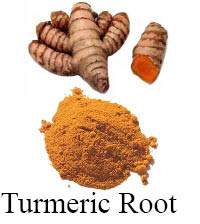 Curamin contains four high potency ingredients that make it work so well. The first ingredient is curcumin from Turmeric. Curcumin is a super antioxidant with a ORAC value of 1592.27 each gram. That's 24 times stronger than blueberries. Curamin also contains Boswellia, DLPA (DL-phenylalanine) which help fight inflammation and maximize the endorphins and enkiphalins in our own body. It finally contains nattokinase which is a systemic enzyme known to help improve circulation.
They all break down as follows:
DLPA: DL-phenylalanine is an amino acid consisting of equal parts D-phenylalanine and L-Phenylalanine. D- inhibits the breakdown or compounds called enkephalins. Enkephalins are associated with positive mood and have been shown to relieve occasional muscle pain due to exercise or overuse. L- is converted into tyrosine, which in turn is used to produce brain chemicals norepinephrine and dopamine.
Boswellia: Clinically tested boswellia helps reduce the activity of the inflammatory enzyme, 5-LOX (lipoxygenase). A compound (beta boswellic acid) found in boswellia which interferes with its benefitical activity has been removed, greatly increasing the effectiveness of this extract.

Curcumin: Curcumin, a compound found in the spice of turmeric, inhibits multiple inflammation pathways in the body. It is also a potent antioxidant. Some of the benefits associated with curcumin include immune system modulation, protection from oxidative stress, and support the body's natural anti-inflammatory response. The specialized extract in this formula has the highest absorption of any curcumin extract available for maximum health benefit. (Found in Curamin)
Nattokinase: the enzyme nattokinase helps promote blood flow, aiding the other ingredients in the formula to reach all areas of the body.
So if you are suffering from chronic pain, give Curamin a try and see how well you can feel. If you are concerned about its effectiveness, have no fear, VitaNet ®, LLC offers a 100% Money back guarantee if the product does not work for you.
(http://vitanetonline.com/forums/Index.cfm?CFApp=1&Message_ID=2167)
---
Curcumin Is "The All In One Solution" - Said by Doctors In India!



Date: January 29, 2010 09:23 AM
Author:
Darrell Miller (dm@vitanetonline.com)
Subject: Curcumin Is "The All In One Solution" - Said by Doctors In India!


Doctors in India call it the "all in one solution. Their "all in one solution" is curcumin. Why would medical professionals describe curcumin with such a powerful statement? Could it really be so powerful that it truly is the "all in one solution"?
I have researched herbs and nutrition for 40 years. I think I have pretty good knowledge of many of the top medicinal plants in the world. However, several years ago I began to see a number of studies on curcumin from different scientific institutions in various parts of the world. In all, over 2,000 studies have been conducted on curcumin over the last several years, and as many as a dozen new studies every month. I began to wonder - why has this plant intrigued so many scientists? This large amount of research is a clue that scientists are seeing a tremendous medicinal benefit of curcumin. This really piqued my curiosity, and while I do not have a specific technical background, I have a passion for research and development of high quality medicinal products. I began corresponding with scientists around the world to inquire as to what they were discovering and why there was this huge influx of scientific research. Eventually, a group of scientists invited me to a conference in India on curcumin. What I discovered was truly amazing. After 40 years in the health food industry and alternative medicine, I never thought I would have the opportunity to see a plant with such medicinal benefits.
(http://vitanetonline.com/forums/Index.cfm?CFApp=1&Message_ID=2122)
---
Don't Live With Pain, Live Pain Free – Curamin Is The Answer



Date: April 24, 2008 04:32 PM
Author:
Darrell Miller (dm@vitanetonline.com)
Subject: Don't Live With Pain, Live Pain Free – Curamin Is The Answer

Fact, more than 50 million Americans suffer from chronic pain. Chronic, meaning pain that continues daily, weekly, monthly, and yearly, pain may which never end with out help. According to the Journal of the American Medical Association, pain is the primary reason people seek the advice of a doctor or health practitioner, and the number one reason people take alternative medicine.
A new revolutionary dietary supplement for pain and inflammation is now available on the market. Introduced by Terry Lemerond, this new formula called Curamin has changed thousands of lives. This formula contains three anti-inflammatory herbs and one amino acid that can help one live a more normal pain free life.
The first ingredient: Curcumin is a substance found in turmeric. Curcumin contains curcuminoids which have been shown to reduce inflammation and pain. Turmeric is an ayurvedic herb discovered in India and brought over to the United States has demonstrated amazing results. Turmeric has been cooked with and used as a medicine for over 2000 years. The active ingredient in turmeric is curcumin which has demonstrated six important properties. Curcumin has anti-inflammatory, antioxidant, antiviral, antibacterial, antifungal, and anti-cancer properties. As you can see this herb has made quite a name for its self.
The second ingredient is Boswellia. Boswellia contains boswellic acid which is the active ingredient in this herb as well. This herb has also demonstrated its natural ability to fight inflammation and more. Research suggests that Boswellia's active ingredient can actually modulate the expression of the genes involved in the body's inflammation response thus giving itself an anti-inflammatory name.
The third ingredient is DLPA an amino acid also known as DL Phenylalanine. This amino acid can help the body product more serotonin in the brain. D-phenylalanine can actually help reduce chronic pain through the production of serotonin. Serotonin helps one feel more relaxed and level headed this is something everybody needs when it comes to pain that drives them crazy all day long. Those people consuming MAO inhibitors and anti-depressants need to avoid DLPA with out a doctor's supervision.
The forth and last ingredient in Curamin is nattokinase. Nattokinase is an extract from fermented soy cheese. For thousands of years natto has been consumed by the Japanese people with out even know the health benefits of its consumption. Nattokinase can help the body fight blood clots, thin the blood, and fight pain and swelling.
This new formula Curamin has the three top herbs that fight inflammation in the body, when combined with DLPA, this product has the amazing ability to fight pain by attacking the source of pain, inflammation.
Recommended doses for Curamin are 2 capsules in the morning and 2 more capsules in the evening after work. Some may need a stronger dose at first, this is where one should take 4 capsules at one time in the morning for the first few days then step back to 2 in the morning and 2 in the evening.
We have free samples available upon request and back the Curamin product with a 100% satisfaction guaranteed. So if you are un-satisfied, just return the unused portion of the product for a full refund of the purchase price minus shipping costs.
So what are you waiting for? Are you ready to live pain free? Give Curamin a try!
(http://vitanetonline.com/forums/Index.cfm?CFApp=1&Message_ID=1770)