Buy Solaray At Discount Prices Of 43% Off And Up!


Ginkgo Biloba


Messages 1-30 from 50 matching the search criteria.
---
Ginkgo Biloba A Modular Solution To Boosting Memory.


Date: August 04, 2014 08:16 PM
Author:
Darrell Miller (dm@vitanetonline.com)
Subject: Ginkgo Biloba A Modular Solution To Boosting Memory.

Memory Loss

Memory loss occurs when one loses the ability to remember information and events that you would normally be able to recall. It is usually distressing for the person affected and the family members.

Gingko Biloba Benefits

Ginkgo Biloba is effective for memory aid as it improves blood flow to the brain. It can help with memory problems caused by dementia or Alzheimer's disease. It helps to prevent the progression of dementia symptoms. It also helps in the improvement in cognitive function. Taking Ginkgo Biloba leaf extract by mouth seems to improve thinking skills in elderly people with mild moderate age related memory loss or thinking problems. It improves short-term visual memory and speed of mental processing in non-demented people with age related memory loss and it can improve memory and speed of mental processing in people without memory loss.
Ingredients of Gingko Biloba

The active ingredients in Ginkgo Biloba are ginkgolides, bilobalides and flavonoids. It works by delaying the symptoms of dementia. Adding Ginkgo Biloba supplements may help battle cognitive impairments and memory loss associated with dementia since it encourages the growth and development of neural stem cells. It protects the neurons from oxidative damage by potentially preventing the progression of tissue generation in patients suffering from dementia. Ginkgo Biloba extracts promotes growth in brain regions.
Due to its benefit of boosting memory, most doctors prescribe Ginkgo Biloba as the treatment choice for dementia and for age related memory dysfunction. It has been approved for symptomatic treatment of deficits in memory impairment, concentration difficulties and depression from organic brain disease. In conclusion, it is evident that Ginkgo Biloba extracts helps to stabilize and improve memory loss in several measures of social functioning and cognitive functioning in mixed or vascular dementia patients and Alzheimer's Disease. It might also improve memory and speed of mental processing in people without memory loss.
(http://vitanetonline.com/forums/Index.cfm?CFApp=1&Message_ID=3152)
---
Hair health



Date: July 16, 2012 08:39 AM
Author:
Darrell Miller (dm@vitanetonline.com)
Subject: Hair health

Hair health
Caring for your hair can be quite tricky sometimes, especially if you happen to own a little longer strands than average. The joy of keeping hair is seeing it shinny, silky, strong, consistent and admirable luster that it comes with. However, archiving these properties is next to impossible if there happen to be one to two hair disorders or diseases interacting with your hair.
The commonest and perhaps most frustrating of the hair disorders is hair loss, whichever the cause, the results are nowhere near to pleasing. Other disorders and diseases that make our hair loss its admirable beauty and luster include; trichodystrophy, alopecia areata, Telogen effluvium, Androgenetic alopecia, Infectious folliculitis, Lichen planus, Lupus erythematosus, Ringworms just to name but a few.
You must have noted that a lot of hair shampoos, conditioners and "hair food" gels use a lot of herbal additives nowadays for improvinng hair health. Use of herbs is a natural way that can restore dry damaged or diseased hair and stimulate faster growth of stronger hair strands. You may apply hair herbal solutions directly to your hair and scalp or you may consume them for shiny and healthy hair depending on the formulation. Herbs can also go as far as treating dandruff, hair loss and restoring your luscious locks.
Are hair herbal products safe?
Herbs are a natural and safe way of treating and restoring hair health unlike their synthetic counterparts, this does not however mean that they are completely safe for everyone. Some people may have allergic reactions from use of some herbs so if you suspect any possibility of an allergic reaction you may want to perform a little test before using the herbs. You can apply a small amount on your wrist and check after two days to see if there is any reaction before proceeding to use the particular herb. Be sure to consult with your physician especially if you are pregnant.
Common herbs used to restore hair health
Rosemary: according to experts, rosemary helps fight dandruff, stimulate rapid and strong hair growth, and bring back luster to your hair. To get the above benefits from this herb, you can add rosemary in foods, or formulate rosemary water through socking the foliage in a cub of warm water for some times. You can then use the resulting water to rinse your hair.
Horsetail: this herb is an excellent source of silica. Silica is good at strengthening the hair from its core while restoring the shine. Horsetail herb can be used through deriving a shampoo from its foliage. Add 2-3 table spoons of crashed horsetail leaves into ½ cup of hot water. The mixture is the added to baby shampoo. Use this to shampoo your hair regularly.
Aloe Vera: aloe Vera gel extract is known for its numerous medicinal properties such calming irritated skin in addition to its antioxidant and anti-inflammatory properties. When the gel is massaged into the scalp, it has the ability to restore the hair's PH balance while sealing in the hair moisture content and consequently acting as a perfect natural conditioner. Additionally, aloe Vera also stimulates hair growth and therefore used for Alopecia treatment.
Ginkgo Biloba: this is a well known herbal remedy for quite a number of health issues including improving blood circulation to the skin and brain. Due to this medicinal property, Ginkgo Biloba helps in delivering of extra nutrients to the hair follicles and promotes hair growth. It's therefore recommended by most health practitioners for hair loss treatment. Stinging nettle-this herb stops conversion of testosterone to DHT which is the major contributor of hair lose in men. Stinging nettle extracts and powders are available commercially and are most effective when used together with pygeum or palmetto. You can also make green tea from the dried and ground powder of its leaves.
Other similarly useful herbs for restoring your health include marigold, licorice, chamomile, parsley, birch and burdock.
(http://vitanetonline.com/forums/Index.cfm?CFApp=1&Message_ID=2667)
---
Herbs that Support Healthy Vision



Date: May 21, 2012 08:02 AM
Author:
Darrell Miller (dm@vitanetonline.com)
Subject: Herbs that Support Healthy Vision

The overall health of the eyes is essential to help retain a healthy vision and vision is considered to be one of the greatest assets of the total body health. Healthy vision is important to lead a good life. As the whole body needs exercise, eyes also need exercise regularly. To maintain optimum vision health it is necessary to provide proper nutrients to the eyes. Natural herbs help prevent vision loss and antioxidants are good for aging eyes.
Here are a few herbs that support a healthy vision:
Eyebright (Euphrasia Officinalis)
Eyebright grows wild throughout Bulgaria, Hungary and the Balkans. This herb is grown in Europe for commercial purposes. Eyebright is rich in vitamins A, B, C, D and E, iridoid glycosides, flavonoids and tannins. This herb is used to fro relieving eye problems such as eye strain, pink eye and inflamed, sore and irritated eyes. The common name, "Eyebright," is derived from its use as a nutritional support to the eyes. Eyebright is used in making external poultices, teas, tinctures, fluid extracts and the whole herb is used for dietary use.
Bilberry
Bilberry is a close cousin to blueberry and has been widely used in Europe for eye health. Bilberry is the world's most famous herb that supports healthy vision. Bilberry helps blood to flow easily to the eye nerves. It has an antioxidant called anthocyanins, which protects the delicate eye tissues and protects the eye from the harmful UV rays from the sun. The other nutrients present in bilberry nourish the eye for a clear vision and light adjustment.
Goji Berries
Goji berries contain anthocyanins, the antioxidants which help prevent age related damage and improves blood flow in the eyes.
Wolfberry
Wolfberry is a Chinese herb with potent medicinal properties to strengthen the eyesight. Wolfberry has been in use in China, for centuries, to protect the eye and to promote good vision.
Red Raspberry
Red Raspberry is a native European herb that is used to treat sore eyes. Their leaves are rich in vitamin C and are high in tannin content. This herb is used as eyewash for discharge.
Grape Seed
Grape seed is an important source of nature's most potent antioxidants - proanthocyanidins that are anti-inflammatory, antihistamine and antiallergenic, and they also act as free radical scavengers. Grape seeds helps vitamin C enter the body cells.
Chrysanthemum Flowers
Chrysanthemum flowers help reduce pressure build-up in the eye. Steep chrysanthemum flowers in hot water, drink the beverage or use it to wash eyes in eye-wash cups.
Peppermint
Peppermint is an antioxidant which can clear vision.
Ginkgo Biloba
Ginkgo Biloba improves blood flow in the eyes. People with diabetes will have blood circulation problems and increased blood clotting tendencies. The small clots in the retinal area of the eye leads to poor vision. Ginkgo Biloba reduces the blood clots, increases blood flow and makes the red blood cells more flexible. The flexible red blood cells squeeze through the tiny blood vessels and help to carry more oxygen to tissues and cells.
Herbal treatment for a healthy vision is the best natural way to improve eyesight.
(http://vitanetonline.com/forums/Index.cfm?CFApp=1&Message_ID=2646)
---
How to manage high blood pressure with herbs and vitamins



Date: February 20, 2012 06:42 AM
Author:
Darrell Miller (dm@vitanetonline.com)
Subject: How to manage high blood pressure with herbs and vitamins

What is high blood pressure?
High blood pressure, also called hypertension, is a very common health condition whereby one's blood is pumped through the arteries at a higher than normal pressure. High blood pressure may lead to serious health problems like heart disease and stroke.
The quantity of blood pumped by the heart and the level of resistance to the flow of blood in the arteries. The more one's heart pumps blood and the narrower their arteries, the higher will be their blood pressure.
Many people have hypertension without even knowing it for years. This is because the condition does not usually show any symptoms. Having uncontrolled hypertension increases a person's risk of developing serious medical conditions, for example heart disease or stroke.
Typically, high blood pressure develops over a long period of time, usually for years and can affect almost everybody eventually. Thankfully, the condition can easily be detected. And once somebody knows they have it, they can get medical advice on how to control it from a doctor.
Causes of high blood pressure
There are two well known types of hypertension-primary/essential high blood pressure and secondary hypertension.
The first type of high blood pressure occurs in most adults and has no identifiable cause. It tends to develop slowly over a number of years. On the other hand, secondary hypertension is a condition that seems to appear suddenly and is usually caused by an underlying health condition. This type of blood pressure is higher in intensity compared to primary hypertension. Some medications and conditions can lead to secondary hypertension and they include:
Kidney disorders
Congenital blood vessel defects
Adrenal gland tumors
Certain medications, for example cold remedies, birth control pills, decongestants, pain relief tablets bought over the counter as well as prescription medicines Illegal drugs like amphetamines and cocaine
What are the symptoms of high blood pressure?
Most people who have hypertension do not have any signs or symptoms, no matter the seriousness of the condition.
Even though a small fraction of people with early-stage hypertension may get dizzy spells, dull headaches, or even heavy nose bleeding from time to time, these signs as well as symptoms normally do not appear until the condition has reached a critical and even life-threatening stage.
How high blood pressure can be controlled with vitamins and herbs Vitamins
Certain vitamins are said to lower high blood pressure as well as support one's cardiovascular system. One of the vitamins that can help is vitamin C. it is an important vitamin that can help to manage hypertension as it is rich in antioxidants, which help in prevention of stroke and heart attack. Other vitamins that can help to prevent or control high blood pressure include vitamins A, E, D and B6.
Whole grains, green leafy vegetables, fresh fruits, nuts, chicken, corn, salmon, just to mention a few, are good sources of essential vitamins that help in controlling hypertension.
Herbs
Herbs such as Hawthorn, Rauwolfia Serpentina/Indian snakeroot, and Ginkgo Biloba etc can also be used in lowering blood pressure. All these herbs can also strengthen your cardiovascular system to help in lowering the blood pressure and allow for better circulation. However, make sure you consult an experienced herbalist or healthcare specialist before you use any of the above herbs to control your hypertension.
(http://vitanetonline.com/forums/Index.cfm?CFApp=1&Message_ID=2585)
---
Herbs For Depression: Alternative Solutions To Improve Your Mood



Date: February 17, 2012 07:29 AM
Author:
Darrell Miller (dm@vitanetonline.com)
Subject: Herbs For Depression: Alternative Solutions To Improve Your Mood

What Herbs Can Help With Depression?
Depression - Introduction:
Depression is brain system disorders that can make many people weaken from functioning normally during episodic events. Some types of depression actually paralyze people and prevent them from leading a normal life.
In addition, it is important for individuals who suffer from depression to realize, that they do not have to hide this condition and think that they suffer alone. In fact, many people have some form of depressive disorder. Something must be done is to take action to reduce their depression treatment.
Depression - Herbs That Can Help Reduce:
Depression and anxiety are very common in the modern world, and there is no single drug offers an effective cure. However, there are many herbal remedies that can help you reduce depression:
1. St John's Wort (Hypericum perforatum).
St Johns Wortis a eternalcompoundwith littleyellow flowers that originally came from Europe, but also widely used intoAmerican. It is used extensively by European physicians to reducedepression. Two compounds, hypericin and hyperforin, give St. John's Wort potencyto keepmood and fight depression. St. John's Wort also contains flavonoids and proanthoclanidin substances that can affect the peace and balance to the nervous system.
2. Valerian.
Valerian is the most popular herbs to relieve nervous tension. Sedative effect was first recognized in the seventeenth century, and since then enjoyed a long history of safe use effectively. Research believe that valerian binds to GABA receptors, which produces lower levels of anxiety. This does not completely eliminate anxiety, just change the way that the brain and your body reacts physiologically and give peace to the nervous system.
3. Kava kava.
Kava kava is a plant found in the Pacific Islands. The roots and bark are usually used as a slurry and then combined with cold water to drink. Due to the active compounds in Kava kava, a chemical known as kavalactone, destroyed by high temperatures, use cold or warm water is very important in its preparation. And studies have suggested a correlation between active ingredients and enhanced mood. To be specific, Kava Kava is estimated to have a relaxing impactand reduce fatigue in the human brain.
4. Ginkgo Biloba.
Ginkgo Biloba is the oldest tree used by China to treat various diseases. In the 1700's it has been introduced in Europe. Ginkgo Biloba is mainly composed of active components such as terpene lactones and flavnonoids, which gives a positive effect on mental well-being. With capabilities that are known to increase blood circulation to the brain, this herb has also decreasethe amount of free radicals in the body and brain, so it appears relaxation that can reduce stress or depression.
5. Lavender Oils.
Lavender is a very popular herbal aroma is mainly due to growing importance as a beautiful and essential oils. The smell of lavender oil can stimulate the nerves that send signals to the brain limbic system, which spur the peace and comfort to the physiological function of human emotional. Lavender has been believed by experts to help relieve anxiety, tension, stress and fear that are part of depression.
6. Lemon Balm.
Lemon Balm serves to inhibit the production of thyroid hormones and can help treat primary or secondary brain diseases and to provide a stimulant for the antioxidant that gives relief to your brain space. Some modern studies have found that lemon balm is useful for promoting sleep quality and reduce the effects of depression tranquility.
7. Chamomile.
Chamomile is a very popular herb in Europe and has been widely used for centuries agoas a treatment for some diseases, such as sleep disorders, stress, anxiety, and depression. Other active compositions including flavonoids and matricinid which gives a feeling of relaxation and regulate the nervous system. Now it has proven to be one of the safest herbs on the market to relieve stress.
Conclusion:
Although the use of herbs for depression is widely spread, overall there is definitely reaction for the benefits of herbs for reduce depression disorders. Apparent when compared with normally drugs for depression that usually can not serve as the first choice of treatment options. However, when other treatments have failed more established, might have to be used.
(http://vitanetonline.com/forums/Index.cfm?CFApp=1&Message_ID=2582)
---
What Herbs Help Vision and Eye Support



Date: August 26, 2011 12:20 PM
Author:
Darrell Miller (dm@vitanetonline.com)
Subject: What Herbs Help Vision and Eye Support

"The eye is the window to your soul; it is the part that makes you whole" this old saying merely suggest how important our eyes are for our daily living. It is very difficult to live a life without our eyes and it is very hard to appreciate the beauty of our surroundings without having a glance of it. Because our eyes are the only part of the body that allow us to see and visualize things, we have to strive and do our best to keep it healthy because if we don't, It will be a very big loss on our part to lose our ability to see the wonderful things around us.
Life would be definitely much easier if you have no problems with your vision. It is really best if you are able to see at close or from a far without causing any strain on your eyes. However, we could never achieve good eyesight if we will not take any measures or regimen that will help us grasp better eye health. Hence, to achieve better vision, let me introduce to you the following herbs that are already proven to be beneficial in maintaining the health of your eyes.
Mahonia Grape Extract
Extract from mahonia grape is very effectual in addressing eye problems brought about by sun exposure. The herb contains vital properties that can strengthen your retina thus improving the general condition of your eyes.
Bilberry
Although the herb bilberry is not a very popular herb, it can never be denied that this herb is very rich with potent antioxidants that can help shield your retina from injurious elements. Because of the herb's capacity to protect your retina, clarity of your vision will be greatly improved.
Bilwa
Bilwa is an esteemed herb for conjunctivitis and sties. The herb is commonly used in treating eye pain due to the vital healing properties that it contains.
Ginkgo Biloba
Gingko biloba is truly a wonder herb because of the array of health benefits it could offer the human body. Gingko biloba intake will facilitate better blood flow to your eyes hence supplying the cells of your eyes with enough supply of oxygen and nutrients needed for better vision.
Passion flower
Passion flower is another useful herb for the eyes. This herb can help you improve visual acuity hence will enable you to read without causing eyestrain even if the light is dim. Passion flower also helps in relaxing the blood vessels of your eyes thus enables you see things well.
Aspalathus
Aspalathlus is one of the healing herbs for your eyes that contain liberal amounts of antioxidants that can greatly improve the general condition of your eyes.
Goldenseal Root
The goldenseal is another important herb that can help you get rid of eye irritation and inflammation. By taking this herb, you will be able to grasp its healing and soothing properties that can help you address eye problems.
These seven herbs mentioned are truly nature's gift for your eyes. If you want your eyes to be always healthy and able to function as it should then taking essential herbs would be of great help.
(http://vitanetonline.com/forums/Index.cfm?CFApp=1&Message_ID=2409)
---
Natural Anxiety Remedies



Date: November 11, 2010 05:44 PM
Author:
Darrell Miller (dm@vitanetonline.com)
Subject: Natural Anxiety Remedies

Anxiety disorder is a much more common problem than what was once thought. It often affects people in their teenage years through middle age and later. Anxiety disorder appears to affect twice as many women as men. However, there may not be that wide of a disparity between the sexes. Psychologists simply believe that men are far less prone to report or even acknowledge that they have a problem of this nature. Anxiety disorders can either be acute or chronic. Acute anxiety disorder manifests itself in episodes that are commonly known as panic attacks. A panic attack occurs when the body's natural "fight or flight" reaction occurs at the wrong time. This is a complex response in which the body prepares itself to deal with an emergency situation. Stress can often cause the body to produce more adrenal hormones, especially adrenaline. The increased production of adrenaline causes the body to step up its metabolism of proteins, fats, and carbohydrates to quickly produce energy for the body to use. Additionally, the muscles tense up and the heartbeat and breathing become more rapid.
When faced with an assault, accident, or a natural disaster, this type of reaction is perfectly normal. However, the symptoms that are caused by the surge in adrenaline can be distressing and frightening when they occur at the wrong time. A person having a panic attack is often overwhelmed by a sense of impending disaster or death, which makes it impossible to think clearly. Other feelings that can accompany a panic attack include shortness of breath, a smothering, claustrophobic sensation, heart palpitations, chest pain, dizziness, hot flashes or chills, trembling, numbness or tingling sensations in the extremities, sweating, nausea, a feeling of unreality, and a distorted perception of the passage of time. This disorder can eventually have other cumulative effects such as generalized aches and pains, muscular twitching and stiffness, depression, insomnia, nightmares and early waking, decreased libido, and abnormal feelings of tension with an accompanying inability to relax.
Panic attacks are usually abrupt and intense, occurring at any time of the day or night, and lasting from several seconds up to half an hour. To the panic sufferer, it often feels as though they are much longer. A person having a panic attack sometimes believes that he or she is experiencing a heart attack or stroke. The attacks themselves are very unpredictable, with some people experiencing one every few weeks, and others having several each day. Panic attacks are often triggered by stress or certain emotions, but they can also be a response to certain foods, drugs, or illness.
Many people with acute anxiety disorder become afraid of being alone and visiting public places because they fear having a panic attack. This only adds to the level of anxiety and leads to abnormally restricted lives. Psychologists often believe that at least in some cases, panic attacks are self-induced, meaning that the fear of the panic attack is the very thing that brings it on. The following nutrients are recommended for dealing with anxiety disorders: calcium, magnesium, B1, B12, multivitamin and mineral complex, SAMe, vitamin B, vitamin C, vitamin E, zinc, chromium picolinate, DLPA, L-glutamine, coenzyme A, essential fatty acids, GABA, melatonin, bilberry, Ginkgo Biloba, milk thistle, catnip, chamomile, cramp bark, kava kava, hops, linden flower, motherwort, passionflower, skullcap, fennel, lemon balm, willow bark, feverfew, St. John's wort, skullcap, valerian root, and mandarin oil.
Natural vitamins and herbs can be found at VitaNet ®, LLC Vitamin Store.

~facebook~

(http://vitanetonline.com/forums/Index.cfm?CFApp=1&Message_ID=2197)
---
How to detoxify from heavy metal aluminum toxitity



Date: November 09, 2010 06:04 PM
Author:
Darrell Miller (dm@vitanetonline.com)
Subject: How to detoxify from heavy metal aluminum toxitity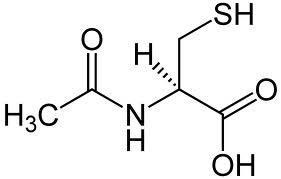 Although aluminum is not a heavy metal, it can be toxic if present in excessive amounts or small amounts if it is deposited in the brain. Many of the symptoms of aluminum toxicity are similar to those of Alzheimer's disease and osteoporosis. Aluminum toxicity can often lead to colic, rickets, gastrointestinal disturbances, poor calcium metabolism, extreme nervousness, anemia, headaches, decreased liver and kidney function, forgetfulness, speech disturbances, memory loss, softening of the bones, and weak, aching muscles. Since aluminum is excreted through the kidneys, toxic amounts of aluminum can often impair kidney function.
When aluminum salts accumulate in the brain, seizures and reduced mental function can often result. In order to reach the brain, aluminum must pass the blood-brain barrier, which is an elaborate structure that filters the blood before it reaches the vital organ. Although elemental aluminum does not ordinarily pass through this barrier, certain aluminum compounds, such as aluminum fluoride, will. Many municipal water supplies are treated with aluminum sulfate and fluoride. These two chemicals readily combine with each other in the blood and are poorly excreted in the urine. The absorption of high levels of aluminum and silicon in the intestines can result in the formation of compounds that accumulate in the cerebral cortex and prevent nerve impulses from being carried to and from the brain in the proper manner. This situation can be aggravated by a chronic calcium deficiency.
People who have spent their career in aluminum smelting plants for long periods have been known to experience dizziness, impaired coordination, and a loss of balance and energy. When aluminum accumulates in the brain, the above symptoms are often caused. Perhaps the most alarming thing to note it that there is evidence to suggest that long-term accumulation of aluminum in the brain may contribute to the development of Alzheimer's disease. It has been estimated that an ordinary person ingests about 3 and 10 milligrams of aluminum a day. Aluminum, being the most abundant metallic element in the earth's crust, is primarily absorbed in the body through the digestive tract, but can also be absorbed through the lungs and skin. Additionally, aluminum can be absorbed by and accumulate in the body tissues. Since aluminum permeates our air, water, and soil, it can be found naturally in varying amounts in almost all food and water. Aluminum is also used to make cookware, cooking utensils, and foil, along with being present in many other everyday products including over-the-counter painkillers, anti-inflammatories, douche preparations, antacids, baking powder, food processing, antiperspirants, toothpaste, dental amalgams, bleached flour, grated cheese, table salt, beer, and municipal water supplies.
The following nutrients are very helpful when dealing with aluminum toxicity: apple pectin, calcium, magnesium, coenzyme A, garlic, kelp, lecithin capsules or granules, l-glutathione, a multivitamin and mineral complex, SAMe, vitamin B complex, N-Acetyl Cysteine, and vitamin E. Additionally, the following herbs are great for blocking damage to the body from toxic heavy metals and radiation when taken regularly: burdock root, Echinacea, ginseng, Ginkgo Biloba, and fiber. Other recommendations to help prevent aluminum toxicity include maintaining a diet that is high in fiber and includes apple pectin; using only stainless steel, glass, or iron cookware, with stainless steel being the best; and being aware of the products that contain aluminum by reading labels and avoiding those that contain aluminum. Sulfur container foods like N-Acetyl Cysteine can help find up heavy metals and eliminate them from the body. If you suspect you have heavy metal toxicity, consult your health care provider immediately.
~facebook~
(http://vitanetonline.com/forums/Index.cfm?CFApp=1&Message_ID=2195)
---
Natural Vitamins



Date: June 26, 2009 12:15 PM
Author:
Darrell Miller (dm@vitanetonline.com)
Subject: Natural Vitamins

Depression affects 22 percent of Americans between the ages of eighteen and older each year. It is one of the most common medical problems in the United States. Depression affects both young and old, and women twice as much as men. Depression is an illness of the whole body. It affects the nervous system, moods, thoughts, and behavior. It also affects the way you eat and sleep, the way you feel about yourself, and the way you react to and think about the people and things around you. Symptoms of depression can last for weeks, months, or years. There are various types of depression, which vary in the number of symptoms, the severity, and persistence.
People with depression generally withdraw and hide from society, losing interest in things around them and becoming incapable of experiencing pleasure. Symptoms of depression include chronic fatigue, sleep disturbances, changes in appetite, headaches, backaches, digestive disorders, restlessness, irritability, quickness to anger, loss of interest or pleasure in hobbies, and feelings of worthlessness and inadequacy. Many people who are depressed think about death and consider suicide. Things appear bleak and time seems to pass slowly. Someone with depression can be chronically angry and irritable, sad and despairing, or display little or no emotion at all. Some people try to sleep off depression, while others do nothing but sit or lie around.
There are three main types of clinical depression: major depressive disorder, dysthmyic disorder, and bipolar depression. There are variations in the number of associated mental symptoms, severity, and persistence within these types. Dysthmic disorder is a chronic, but less severe type of depresses ion. It is characterized by milder, persistent symptoms that may last for years. It usually doesn't interfere with everyday tasks. Bipolar disorders usually begin as depression but progress into alternating episodes of depression and mania, characterized by abnormally and persistently elevated mood, energy, restlessness, or irritability. Bipolar depression is commonly known as manic depression. It has other symptoms including inflated self-esteem, a decreased need for sleep, and increased talkativeness, racing thoughts, distractibility, physical agitation, and excessive risk-taking.
The causes of depression are not fully understood. However, it is assumed that there are most likely many and they are varied. Depression may be triggered by tension, stress, a traumatic life event, a hyper-stimulated immune system, chemical imbalances in the brain, thyroid disorders, nutritional deficiencies, poor diet, the consumption of sugar, mononucleosis, lack of exercise, endometriosis, any serious physical disorder, or even allergies. Whatever the factors that trigger it, depression starts with a disturbance in the part of the brain that governs moods. Most people can handle everyday stresses, with their bodies simply readjusting to these pressures. When stress is too great for a person and his or her adjustment mechanism is unresponsive, depression may be triggered.
The following vitamin nutrients are helpful for those who are suffering from depression: essential fatty acids, 5-HTP, L-tyrosine, SAMe, taurine, omega-3, vitamin B complex, zinc, choline, calcium, magnesium, chromium, GABA, lithium, NADH, and vitamin C with bioflavonoids. Additionally, the following herbs may be beneficial: lemon balm, ginger, Ginkgo Biloba, licorice root, oat straw, peppermint, Siberian ginseng, kava kava, and St. John's wort.
Great vitamin supplements like the ones listed above are available at your local or internet health food store. When looking for natural vitamin supplements, always look for name brands to ensure that you receive a high quality and pure product.
*Statements contained herein have not been evaluated by the Food and Drug Administration. Vitamins, minerals, and herbs are not intended to diagnose, treat and cure or prevent disease. Always consult with your professional health care provider before changing any medication or adding Vitamins to medications.
(http://vitanetonline.com/forums/Index.cfm?CFApp=1&Message_ID=2025)
---
Thrombophlebitis



Date: April 15, 2009 01:20 PM
Author:
Darrell Miller (dm@vitanetonline.com)
Subject: Thrombophlebitis

Thrombophlebitis is when inflammation occurs in the veins due to the formation of a blood clot in that vein. This problem usually occurs in the extremities, especially the legs. Thrombophlebitis can be considered superficial if it affects the subsutaneous vein, which is one of the veins near the skin's surface.
In superficial thrombophlebitis, the affected vein can be felt and may be seen as a reddish line under the skin. Additionally, swelling, pain, and tenderness to touch can occur. If widespread vein involvement is included, the lymphatic vessels may become inflamed. Superficial thrombophlebitis is a relatively common disorder that can be brought about by trauma infection, standing for long periods of time, lack of exercise, and intravenous drug use. The risk of superficial thrombophlebitis can be increased by pregnancy, varicose veins, obesity, and smoking. Thrombophlebitis can also be associated with environmental sensitivities to allergies. This condition is usually diagnosed according to physical findings and a medical history that indicates an increased risk.
Deep thrombophlebitis (DVT) affects the intramuscular veins farther below the skin's surface. DVT is a much more serious condition than superficial thrombophlebitis because the veins affected are larger and located deep within the musculature of the leg. These veins are responsible for the transport of 90 percent of the blood that flows back to the heart from the legs. Symptoms of DVT may include pain, warmth, swelling, and bluish discoloration of the skin of the affected limb. These symptoms are often accompanied by fever and chills. The pain is typically felt as a deep soreness that is worse when standing or walking and gets better with rest, especially with elevation of the leg. The veins directly under the skin may become dilated and more visible. Inflammation situated in a vein in the pelvis is referred to as pelvic vein thrombophlebitis.
The reason or reasons for the formation of the clots in the veins are often unknown. However, in most cases, clots are probably the result of a minor injury to the inside lining of a blood vessel. If the vessel lining receives a microscopic tear, clotting is initiated. Platelets clump together to protect the injured area, and a series of biochemical events is initiated that results in the transformation of fibrinogen, a circulating blood protein, into strands of insoluble fibrin, which are deposited to form a net that traps blood cells, plasma, and yet more platelets. This results in a blood clot. Other possible causes of the formation of DVT include abnormal clotting tendencies; poor circulation; certain types of cancer; and Behcet's syndrome, which is a condition that affects small blood vessels that predispose an individual to the formation of clots. The following factors increase the risk of DVT: recent childbirth, surgery, trauma, the use of birth control pills; and prolonged bed rest.
The following nutrients are recommended for the prevention and treatment of thrombophlebitis: acetyl-l-carnitine, coenzyme Q10, flaxseed oil, garlic, l-cysteine, lecithin granules, l-histidine, magnesium, MSM, Pycnogenol, vitamin C with bioflavonoids, vitamin E, zinc, and vitamin B complex. Additionally, the following herbs may be beneficial: alfalfa, pau d'arco, red raspberry, rosemary, yarrow, butcher's broom, cayenne, ginger, plantain, witch hazel, skullcap, valerian root, Ginkgo Biloba, goldenseal, hawthorn, and olive leaf extract.
Natural vitamins are a great way to help prevent conditions such as these. If you suspect that you have thrombophlebitis, consult your doctor before trying to take the problem into your own hands. Natural vitamins such as the ones listed above can be found at your local or internet health food store.
*Statements contained herein have not been evaluated by the Food and Drug Administration. Natural vitamins and herbs are not intended to diagnose, treat and cure or prevent disease. Always consult with your professional health care provider before changing any medication or adding Vitamins to medications.
(http://vitanetonline.com/forums/Index.cfm?CFApp=1&Message_ID=1994)
---
Attentive Child



Date: April 05, 2009 01:40 PM
Author:
Darrell Miller (dm@vitanetonline.com)
Subject: Attentive Child

Attention deficit hyperactivity disorder (ADHD) is the newest name that has been given to a group of disorders of the central nervous system. With the long list of names this disorder has been given over the years, it is often confusing as to which criteria are for a diagnosis of ADHD or ADD. It is estimated that between 3 and 5 percent of children in the United States have ADHD, meaning that at least one child in a classroom of twenty-five to thirty children will have ADHD. There are three times as many boys diagnosed with ADHD, but the condition is increasingly being diagnosed in girls as well.
Although ADHD was primarily thought of as a childhood disorder, it can be found in adults as well. Experts have estimated that as many as 8 million adults may be affected, but 80 percent of them do not realize it. Some studies show that there is significant decline in ADHD symptoms as a person ages, while others estimate that between 30 and 70 percent of children with ADHD will carry some symptoms into adulthood. ADHD is a more complex disorder in adults, but it manifests itself into a problem with self-regulation. Without this self-control, an adult's ability to do tasks is impaired. This condition can lead to marital conflicts, substance abuse, and financial problems. Infidelity is common because ADHD adults easily become bored with things, including spouses.
Factors that have been linked to the development of ADHD include heredity, anxiety, allergies, smoking during pregnancy, hyperinsulinemia, oxygen deprivation at birth, environmental stress or pollutants, artificial food additives, injury, infection, lead poisoning, and prenatal trauma. More emphasis has been placed on the role of diet in ADHD in recent years. Many people with these conditions react to certain preservatives, dyes, and salicylates in foods. These problems can cause the balance of chemistry in the brain to be thrown off, which produces undesirable changes in behavior. A low-protein diet may also be a contributing factor. Although a hotly debated topic for decades, studies have definitely shown that food additives do play a major role in hyperactivity.
Many researchers feel that ADHD is being over-diagnosed nowadays. It is difficult to accurately diagnose this condition because many of the symptoms appear in the normal, healthy children at many times during childhood. In fact, more than 60 percent of parents suspect that their child has ADHD at some point in their upbringing. What may merely be creativity or a high energy level can be diagnosed as ADHD. A diagnosis of ADHD should be made by a team of specialists who are experts in the disorder and it is wise to get a second opinion.
One should considered nutritional deficiencies and dietary measures for treating ADHD. The following nutrients are recommended: calcium, magnesium, GABA, a multivitamin and mineral complex, Omega-3 fish oil, Pycnogenol, Quercetin, SAMe, acetylcholine, DMAE, l-cysteine, phosphatidyl serine, vitamin C with bioflavonoids, and zinc. Additionally, the following herbs may be beneficial: Ginkgo Biloba, ginseng, mullein oil, valerian root, catnip, chamomile, gotu kola, hops, kava kava, lemon balm, licorice, lobelia, oats, passionflower, skullcap, St. John's wort, thyme, and wood betony.
Creating a nutritionally sound diet for children and adults can go a long way to controlling ADHD and ADD in general. Reducing sugar intake and adding good quality food that hasn't been over processed which removes the needed vitamins, minerals and phytonutrients we all need to live healthy lives. The above vitamins, minerals and herbs are suggested to be helpful for those suffering as well as those who aren't, but always consult your health care provider before adding dietary supplements to ones diet while on prescription drugs. Quality vitamins can be found at your local or internet health food store.
*Statements contained herein have not been evaluated by the Food and Drug Administration. Vitamins, minerals, and herbs are not intended to diagnose, treat and cure or prevent disease. Always consult with your professional health care provider before changing any medication or adding Vitamins to medications.
(http://vitanetonline.com/forums/Index.cfm?CFApp=1&Message_ID=1987)
---
Fight Infertility



Date: April 01, 2009 05:35 PM
Author:
Darrell Miller (dm@vitanetonline.com)
Subject: Fight Infertility

Infertility is typically defined as a failure to conceive after a year or more of regular intimate activity during the time of ovulation. This term can also refer to the inability to carry a pregnancy to term. About 6.1 million American couples are impaired when it comes to their ability to have children, with 2.1 million of these couples being infertile. The exact cause of the problem can be extremely difficult to pinpoint, as ovulation, fertilization, and the passage to the fertilized ovum through the fallopian tube and to the uterus are extremely complex processes. In order for pregnancy to occur, many events must work together perfectly.
In 40 percent of infertile couples, problems that affect the male partner are either partially or wholly the cause of infertility. Infertility in men is usually the result of a low sperm count or an anatomical abnormality. There are a variety of factors that can result in a low sperm count. Among these factors are alcohol consumption, endocrine disorders, exposure to toxins, radiation or excessive heat, recent acute illness or prolonged fever, testicular injury, and rarely, mumps-induced wasting of the testicles. An abnormal enlargement of veins that drain the testicles, referred to as varicoceles, can cause infertility in men. This is because the veins of the testes are no longer able to moderate the temperature of the testicles correctly, which can negatively affect sperm.
The most common causes of infertility in women include an ovulatory failure or defect, blocked fallopian tubes, endometriosis, and uterine fibroids. Additionally, some women are able to develop antibodies to their partners' sperm, which causes the woman to almost be allergic to them. Chlamydia, a transmitted disease which affects 4 million Americans each year, also causes many cases of infertility. There are also psychological issues, such as stress or fear of parenthood, which can also contribute to infertility.
However, in most cases, stress is usually the result of infertility, not the cause of it. Sperm abnormalities account for about 41 percent of infertility cases. The following reasons are the most common to explain why couples cannot conceive: the woman has endometriosis; the man has abnormal sperm, a low sperm count, or erectile dysfunction; the woman's fallopian tubes are blocked; ovulation takes place rarely or irregularly; the couple is unable to have complete intimate relations; the cervical mucous attacks and kills the sperm; the woman does not manufacture enough progesterone to carry a baby to term; the woman is over thirty-four; and/or one or both members of the couple eats a poor diet and experiences too much stress. The following nutrients are extremely beneficial in helping one or both partners deal with infertility: selenium, vitamin C with bioflavonoids, vitamin E, zinc, DMG, octacosanol, phosphatidyl choline, essential fatty acids, l-arginine, manganese, proteolytic enzymes, pycnogenol, raw orchic glandular, raw ovarian glandular, 7-keto DHEA, vitamin A, and vitamin B complex. Also, the following herbs have been shown to be beneficial in dealing with infertility: astragalus, damiana, ginseng, sarsaparilla, saw palmetto, yohimbe, dong quai, false unicorn root, gotu kola, licorice root, wild yam root, green oat, and yin-yang-huo. It should also be noted that heavy use of Echinacea, Ginkgo Biloba, and St. John's wort may cause infertility in men, and should be avoided.
Infertility can be a complicated and mentally depressing due to lack of pregnancy by both men and women. Depression can lead to more stress and needs managed by a health care provider. Always consult your doctor when you think you are infertile. Natural vitamins like the ones listed above are available at your local or internet health food store. Look for name brands vitamins to ensure you receive quality supplements.
*Statements contained herein have not been evaluated by the Food and Drug Administration. Vitamins and herbs are not intended to diagnose, treat and cure or prevent disease. Always consult with your professional health care provider before changing any medication or adding Vitamins to medications.
(http://vitanetonline.com/forums/Index.cfm?CFApp=1&Message_ID=1985)
---
Boost Memory



Date: March 23, 2009 01:56 PM
Author:
Darrell Miller (dm@vitanetonline.com)
Subject: Boost Memory

Our memory is as natural to us as breathing. An ability we all have, but don't often think of, it doesn't seem to cross our mind until we perceive that we are losing the ability. Memory lapses are an annoyance in themselves, but the anxiety that often comes along with them seems to be even worse. We often wonder if our memory problems are a symptom of some other problem like midlife depression, arteriosclerosis, or even Alzheimer's disease. Although Alzheimer's disease is a fairly common disorder among older people, one must realize that most memory lapses have nothing to do with Alzheimer's disease.
Generally, it is believed that increasing age brings about an increased likelihood of developing memory loss. The mildest form of this illness is called age-associated memory impairment. This is characterized by one's perception of his or her own memory loss and it is estimated that it is experienced by 40 percent of Americans over the age of sixty-five. Not all memory loss is attributable to aging, as occasional memory lapses are a natural normal part of life at almost any age, and are not likely to precede serious memory loss. With a proper diet, nutrition, and memory use, the memory should remain sharp and active well into one's nineties or beyond.
One big reason why people suffer from memory loss is an insufficient supply of necessary nutrients to the brain. The life of the body is in the blood, as it literally feeds and nourishes every cell within our bodies. Only certain substances are allowed to pass from the bloodstream into the brain, thanks to the protective envelope that is known as the blood-brain barrier. If the blood is thick with cholesterol and triglycerides, the amount of nutrient-rich blood that can pass through the blood-brain barrier decreases. This can result in the brain becoming malnourished over time.
The functioning of the brain also depends upon substances that are referred to as neurotransmitters, which are brain chemicals that act as electrical switches in the brain and are responsible for all the functions of the body. If the brain does not have an adequate supply of neurotransmitters, or the nutrients to make them, it starts to develop something similar to a power failure or a short circuit. If you are trying to recall as specific fact or piece of information and your mind goes blank, it is likely that the above "short circuit" has occurred.
There are many other factors that are involved in the deterioration of the memory. One of the most important is exposure to free radicals, which can cause huge amounts of damage if the memory is unchecked. Alcoholics and drug addicts often suffer a great deal of memory loss, with alcoholics being notorious for huge memory gaps that occur even though they are conscious. Allergies, candidiasis, stress, thyroid disorders, and poor circulation to the brain can also contribute to memory loss, while hypoglycemia can play a role in memory loss as well, as the brain requires that the level of glucose in the blood fall within a specific narrow range. Wide swings in blood sugar levels affect brain function and memory.
The following nutrients are beneficial in dealing with and preventing memory loss: acetylcholine, boron, DMAE, garlic, huperzine A, lecithin granules, manganese, multivitamin and mineral complex, omega-3 fatty acid complex, phosphatidyl choline, phosphatidyl serine, SOD, vitamin A, vitamin B complex, vitamin B3, vitamin C, vitamin E, zinc, acetyl-l-carnitine, l-glutamine, l-tyrosine, coenzyme Q10, DHEA, DMG, melatonin, NADH, pregnenolone, RNA and DNA, Brahmi, Ginkgo Biloba, anise, blue cohosh, ginseng, gotu kola, and rosemary.
All of the above mentioned as well as formulas tailored to help improve memory can be found in capsule, table, or power forms. Remember, only look to name brands such as Solaray, Source Naturals and Natures Plus for quality products. Memory vitamins and herbs can be found at your local or internet health food store.
*Statements contained herein have not been evaluated by the Food and Drug Administration. Vitamins and herbs are not intended to diagnose, treat and cure or prevent disease. Always consult with your professional health care provider before changing any medication or adding Vitamins to medications.
(http://vitanetonline.com/forums/Index.cfm?CFApp=1&Message_ID=1981)
---
Healthy Nails



Date: March 03, 2009 12:14 PM
Author:
Darrell Miller (dm@vitanetonline.com)
Subject: Healthy Nails

The nails are responsible for protecting the nerve-rich fingertips and tips of the toes from injury. Nails are part of the epidermis, which is the outer layer of skin. They are mainly composed of keratin, which is a type of protein. The nail bed is the skin on top of which the nails grow, as they grow from 0.05 to 1.2 millimeters each week. If a nail is lost, it takes approximately seven months for it to grow out fully.
Those nail beds that are healthy are pink, which indicates a rich blood supply. Changes or abnormalities in the nails are often a result of nutritional deficiencies or other underlying conditions. The nails are able to reveal a great deal about the body's internal health. Nail abnormalities on either the fingers or the toes can give evidence to an underlying disorder.
There are many changes that nutritional deficiencies can produce in the nails. A lack of protein, folic acid, and vitamin C are responsible for hang nails, while white bands across the nails are an indicator for protein deficiency. Dryness and brittleness indicates a lack of vitamin A and calcium. Horizontal and vertical ridges in the nails means that there is a deficiency of the B vitamins, while an insufficient intake of vitamin B12 can lead to excessive dryness, very rounded and curved nail ends, and darkened nails. Iron deficiency can lead to nails that develop a concave shape and/or vertical ridges. White spots on the nails can be caused by a deficiency of zinc. Inadequate amounts of friendly bacteria in the body can result in the growth of fungus under and around the nails, while a lack of hydrochloric acid contributes to the splitting of nails.
The following supplements are essential in promoting healthy nail growth. Unless otherwise specified, the dosages given are for adults. For children between the ages of twelve and seventeen, the dose should be reduced to three-quarters of the recommended amount. For children between six and twelve, one-half of the recommended dose should be used, while one-quarter of the amount should be used for children under the age of six.
Acidophilus should be taken as directed on the label, as it inhibits the harmful bacteria that cause fungal infection. A free-form amino acid complex can also be taken as directed on the label, on an empty stomach, to provide the building materials for new nails. Silica supplies silicon, which is needed for hair, bones, and strong nails. It should be taken as directed on the label. Vitamin A emulsion should be taken in dosages of 50,000 IU daily, as the body cannot utilize protein without vitamin A. Black currant seed oil is helpful for weak, brittle nails and should be taken in dosages of 500 mg twice daily. Calcium and magnesium should be taken as directed on the label, as they are necessary for nail growth.
Iron should be taken as directed by a physician, as deficiency produces spoon nails and/or vertical ridges. A vitamin B complex should be taken as directed on the label, as deficiencies result in fragile nails. To prevent hangnails and inflammation of the tissue surrounding the nail, 3,000 to 6,000 mg daily of vitamin C with bioflavonoids should be taken. 50 mg daily of zinc is beneficial for affecting absorption and action of vitamins and enzymes.
Additionally, the following herbs are helpful: alfalfa, black cohosh, burdock root, dandelion, gotu kola, yellow dock, horsetail, oat straw, borage seed, flaxseed, lemongrass, parsley, primrose, pumpkin seed, sage, butcher's broom, chamomile, Ginkgo Biloba, rosemary, sassafras, and turmeric.
Healthy looking nails can tell you if your body is getting the right nutrients from your diet. When you find your nails are not looking well, consider the above vitamins, minerals and herbs to help restore healthy looking finger and toe nails. The vitamins and herbs listed can be found at your local or internet health food store.

--
Vitanet ®, LLC


(http://vitanetonline.com/forums/Index.cfm?CFApp=1&Message_ID=1973)
---
Migraines



Date: February 21, 2009 12:33 PM
Author:
Darrell Miller (dm@vitanetonline.com)
Subject: Migraines

Migraines are severe, throbbing headaches that may or may not be accompanied by nausea, possibly with visual disturbances and other symptoms. Migraine incidences have increased by 50 percent within the last twenty years, with an estimated 25 to 30 million people suffering from them in the United States. Three out of four of these 25 to 30 million are women, with up to 24 percent of women experiencing at least one migraine in their lives and only 12 percent of men getting migraines. Migraine headaches are one of the most severe types of headache.
Research has described migraines as vascular headaches, as they involved excessive dilation or contraction of the brain's blood vessels. Current research, however, gives other clues. The inflammation involved in migraines is most noticeable in the meninges, which surround the brain and the spinal cord. However, the inflammation of the meninges is not what leads to the pain of migraine, but instead abnormal nerve activity. Stimulation of the trigeminal nerve, which goes from the brain to the head and face, triggers the release of substances that are known as calcitonin gene-related peptides. These induce inflammation and send messages to pain receptors in the meninges. Some researches even liken migraines to meningitis in some ways, as the symptoms are very similar. However, meningitis is caused by viral or bacterial infection.
Migraines can occur anywhere from once a week to once or twice a year, often running in families. One factor that may contribute to the higher incidence of migraine in women may be fluctuations in the level of the hormone estrogen, as women typically get migraines around the time of menstruation, when estrogen levels are low. Most often, migraines occur in people between the ages of twenty and thirty-five, seeming to decline with age. Children can also suffer from migraines, with pain tending to be more diffuse, rather than localized. Migraines can first show up in childhood as colic, periodic abdominal pain, vomiting, dizziness, and severe motion sickness, rather than as headaches.
There are typically five phases in a migraine. The first phase beings a day or so before the onset of a headache, as changes in mood, problems with memory, an alteration in one or all of the five senses, and speech problems occur. Secondly, some people will see flashes or patterns of light and experience numbness of the hands and mouth just before the headache. This is called an aura, and is a common sign of a classic migraine.
Those migraines that occur without auras are called common migraines. The third phase occurs when the headache starts with a severe, throbbing pain occurring on one or both sides of the head and can also move from side to side. Nausea can also set in this phase, along with tenderness in the neck and scalp, sensitivity to light, and possibly immobilization due to pain. The fourth phase occurs when the headache dissipates, although nausea may linger. During the fifth phase, the person may feel tired and lethargic, simply wanting to sleep.
A variety of things can trigger a migraine in an individual who is susceptible, including allergies, constipation, stress, liver malfunction, too much or too little sleep, emotional changes, hormonal changes, sun glare, flashing lights, lack of exercise, and changes in barometric pressure. Dental problems and low blood sugar can also be factors, while other underlying causes such as genetic factors, chemical imbalances in the brain, poor nutrition, and the overuse of painkillers can cause an individual to be susceptible to migraines. Block Migraines with vitamins and herbs.
The following nutrients are recommended for preventing and dealing with migraines: calcium, magnesium, coenzyme Q10, DMG, DLPA, essential fatty acid complex, 5-HTP, a multivitamin and mineral complex, rutin, vitamin B complex, garlic, quercetin, taurine, vitamin C with bioflavonoids, cordyceps, feverfew, Ginkgo Biloba, cayeene, chamomile, fumitory, ginger, peppermint, rosemary, valerian, willow bark, and wormwood.
If you are experiencing migraines, consult your doctor before starting vitamin supplements. Vitamin supplements are natural and feed the body to make it stronger and capable of fighting the diseases it may come up against, but medications prescribed by your doctor can conflict with certain vitamins and herbs and a doctors consultation is needed when taken with medications. A source of natural vitamins are available at your local or internet health food store.
*Statements contained herein have not been evaluated by the Food and Drug Administration. Natural vitamins and herbs are not intended to diagnose, treat and cure or prevent disease. Always consult with your professional health care provider before changing any medication or adding Vitamins to medications.
(http://vitanetonline.com/forums/Index.cfm?CFApp=1&Message_ID=1969)
---
Glaucoma (loose your eye sight)



Date: February 16, 2009 01:18 PM
Author:
Darrell Miller (dm@vitanetonline.com)
Subject: Glaucoma (loose your eye sight)

Glaucoma is a group of diseases that affect the optic nerve and can lead to irreversible vision loss. It is usually associated with elevated fluid pressure within the eye. All forms of glaucoma can cause damage to the optic nerve and lead to vision loss, even blindness, if left untreated. About 2.2 million Americans have been diagnosed with glaucoma and as many as 2 million more could have it and not yet know. It is one of the lading causes of blindness and is expected to become more prevalent in years to come due to the growing population of older adults.
Those people who are at greatest risk for developing glaucoma are people over the age of sixty, people of African ancestry, and people with diabetes, high blood pressure, severe myopia, or a family history of glaucoma. Smokers also have an elevated risk, as do those who have sustained eye injuries or who have used steroids for an extended period of time.
About 3 percent of Americans are believed to have open-angle glaucoma, which is the most common form of this disease. Because this disorder causes no symptoms until it is quite advanced, only about half of those who have it are actually aware of it. In open-angle glaucoma, there is no physical blockage and the structure of the eye appear to be normal. However, the drainage of fluid is inadequate to keep the intraocular pressure at a normal level.
The most pronounced symptoms of open-angle glaucoma are the gradual loss or darkening of peripheral vision and a marked decrease in night vision or the ability of the eye to adjust to darkness. Other possible symptoms include chronic low-grade headaches, the need for frequent changes in eyeglass prescription, and/or seeing halos around electric lights.
A far less common, yet more serious, form of glaucoma is closed-angle glaucoma. Closed-angle glaucoma is much more dangerous than open-angle forms because it almost never manifests any symptoms until very late in the condition. By that time, vision may be irreversibly damaged.
Glaucoma probably has many causes, with many scientists believing it may be closely linked to stress and nutritional problems or disorders like diabetes and high blood pressure. Some think that excessive amounts of glutamic acid, which is a nonessential amino acid, may be involved. Glaucoma has also been linked to deficiency in nitric oxide, which is a molecule that is critical for healthy blood vessels. Problems with collagen, the most abundant protein in the human body, have been linked to glaucoma as well. Collagen increases the strength and elasticity of tissues in the body, especially those of the eye. Collagen and tissue abnormalities at the back of the eye contribute to the clogging of the tissues through which the intraocular fluid normally drains. This results in elevated inner eye pressure, leading to glaucoma and related vision loss.
The following nutrients are considered to be very important when dealing with and preventing glaucoma: choline, essential fatty acids, glutathione, rutin, vitamin A, vitamin B complex, vitamin C with bioflavonoids, vitamin E, alpha-lipoic acid, magnesium, a multivitamin and mineral complex, and zinc. Additionally, the following herbs are helpful: bilberry, chickweed, eyebright, coleus forskohli, fennel tea, chamomile, Ginkgo Biloba, zinc sulfate, jaborandi, and rose hips.
To resolve issues with the eyes, one must change their diet, exercise, and take supplements and herbs like what are listed above. Medical doctors are at a loss as to how glaucoma happens but they can help stop the progression of this disease if detected early on. Always consult your doctor before adding vitamins and herbs to your diet, vitamins and herbs are available at your local or internet health food store.
*Statements contained herein have not been evaluated by the Food and Drug Administration. Vitamins and herbs are not intended to diagnose, treat and cure or prevent disease. Always consult with your professional health care provider before changing any medication or adding Vitamins to medications.
(http://vitanetonline.com/forums/Index.cfm?CFApp=1&Message_ID=1966)
---
Ginkgo Biloba Extract



Date: September 19, 2008 09:25 AM
Author:
Darrell Miller (dm@vitanetonline.com)
Subject: Ginkgo Biloba Extract

Ginkgo Biloba, also known as the maidenhair tree, grows naturally in two small areas of Eastern China. It is believed that even these sources are artificial, and planted and maintained by monks over many centuries, and that there are no true natural sources of the tree left. Other than these, all living ginkgo trees are now artificially farmed.
The ginkgo seeds contain nuts that are a traditional food in China, served at Chinese New Year, and on other special occasions such as weddings, and is also used in traditional Chinese medicine. The seeds have been used in the treatment of coughs and asthma, and during the late 1970s and 80s, the uses of Ginkgo Biloba in medicine was extensively investigated with a view to determine the range of conditions that the tree could be used to treat. Given that many ancient Chinese remedies have found to be effective, and with a relevant scientific basis, this was a logical step.
It has been established that Ginkgo Biloba could have three possible effects on the body. These are:
* Improvement in circulation including that in the small capillaries.
* An antioxidant effect against free radicals.
* Prevention of some of the harmful effects of blood clotting and aggregation of platelets.

The last of these has been responsible for many cardiovascular conditions, and disorders of the kidneys, lungs and central nervous system, and is due to the effect of the platelet-activating factor (PAF) that ginkgo appears to inhibit.
Before delving deeper into the possible beneficial effects of Ginkgo, let us first examine the active ingredients believed to be involved in the perceived beneficial effects.
Ginkgo leaf extract contains terpenoids (bilobalides and ginkgolides) and flavonoid glycosides. Flavones can reduce the fragility of capillaries, and protect the body from blood loss through damaged capillaries, particularly in the brain. The Ginkgolides, particularly ginkgolide B, inhibit the platelet-activating factor and so increase the fluidity of the blood that improves circulation, again particularly in the micro-capillaries of the brain. This is also why it is believed to reduce the incidence of cerebral thrombosis and resultant strokes.
The antioxidant effect of Ginkgo Biloba extract (GBE) has been widely studied, and by scavenging free radicals the extract can help to prevent cell membrane damage, and so prevent cells from being destroyed. It has been established that pretreatment of cells with GBE can prevent such damage in rats.
The anti-inflammatory properties of Ginkgo Biloba, as seen in some asthma patients for example, is thought to be due to the inhibition of the platelet-activating factor (PAF) by ginkgolide B, PAF playing a significant part in the inflammatory response to allergens, and PAF is now believed to be responsible for conditions such as asthma, renal diseases, central nervous system disorders and ischemia, a restriction in the blood supply, particularly to the brain.
It follows, therefore, that the effect of GBE on these conditions is likely to be due to PAF inhibition, and a reduction in the inflammatory response to a number of conditions. What evidence is there for this? In fact, results of the trials carried out have been inconclusive one way or the other.
Hence, a trial published by the Journal of the American Medical Association reported no effects after a 6 week trial of Ginkgo on Alzheimer's and memory disorders. However, other trials have indicated positive effects after 6 weeks, and it could be that the GBE has to be taken for more than 6 weeks for any effects to be noticed. It is certainly believed to be a longer term treatment rather than have instant results, although some tests have shown improvement in concentration for up to 2.5 hours after treatment. The bulk of the evidence is favorable on the effect of GBE on memory disorders.
Test on rats, in which the blood flow to the brain was mechanically blocked by carotid compression, indicated that Ginkgo Biloba promoted an increase in the glucose and ATP levels in the brain neurons. Other trials have indicated that neurological damage in mice subjected to neurotoxins was reduced by the administration of GBE, and while not conclusive with respect to humans, the effect of GBE on the brain appears to be more than just opinion.
To sum up, Ginkgo Biloba is believed to be effective in treating the following disorders by virtue of its effect in improving the fluidity of the blood, protecting fragile capillaries from damage, exerting an antioxidant effect on free radices, and so prevent damage to cell membranes, and its inhibiting effect on platelet-activating factor:
Circulation Problems
Circulation problems in the arteries can lead to blood clots that in turn cause strokes and cardiac problems. By preventing blood clots through the inhibition of PAF, ginkgolide B can help to maintain a healthy circulation system that also help to maintain circulation in the very small capillaries that feed the brain.
Atherosclerosis
This is caused by hardening and blockage of the arteries, and one of the effects of Ginkgo Biloba is to soften the arteries, help to unblock them and to prevent plaque formation by its antioxidant effect on the free radicals that cause the plaque by oxidation of LDL lipids. This is particularly true of the cerebral arteries.
Memory Impairment
The increased blood flow to the brain that GBE promotes can help to improve memory, although test are indicating that treatment has to continue for 6 weeks or more for it to be effective. Reduced blood flow to the brain is a common cause of memory impairment.
Alzheimer's disease
Ginkgo Biloba has been used in the treatment of the symptoms of this condition, although it cannot be cured. It is thought that the improved circulation in the brain makes best use of the unaffected brain cells, improving memory and cognitive thought.
Reynard's Disease
This is a condition where the extremities fail to warm up after being exposed to cold, and is caused by poor circulation in the small capillaries in which the blood pressure is very low. They symptoms are numbness and pins and needles, and GBE helps to overcome this condition due to improvement in the circulation and protection of the capillaries by rendering them less fragile.
Vertigo
GBE can help to reduce the symptoms of vertigo such as nausea and dizziness. This is believed, once again, to be due to an improvement in blood circulation.
There are few doubts that Ginkgo Biloba extract improves the circulation, particularly in the micro-capillaries in the brain and extremities of the body, and also possesses antioxidant properties, both of which help to maintain and improve the memory, and that combined with its effect on the platelet-activating factor, most of the properties of GBE is due to its capacity to maintain and improve circulation, particularly through those blood vessels closest to the blood-brain barrier.


--
Buy Ginkgo Biloba at Vitanet ®, LLC


(http://vitanetonline.com/forums/Index.cfm?CFApp=1&Message_ID=1894)
---
EFA's - Essential Fatty Acids



Date: September 15, 2008 09:42 AM
Author:
Darrell Miller (dm@vitanetonline.com)
Subject: EFA's - Essential Fatty Acids

Many recent studies have found that EFAs may be extremely helpful for many chronic, stubborn conditions. Their continuously growing range of applications includes overcoming diseases such as alcoholism, breast cancer, and cardiovascular disease; strengthening the immune system; helping eliminate yeast infection; reducing symptoms of premenstrual syndrome; minimizing inflammation of rheumatoid arthritis; and assisting in the proper management of weight.
Alcohol dependence is an extremely serious condition that often results in decreased life expectancy, suicide, degeneration of the brain and liver, osteoporosis, and many other conditions. For each person, the rate at which alcohol is metabolized in the body is different, as a lot of it has to do with the person's nutritional status, the concentration and activity of liver enzymes, and the rate at which alcohol is consumed.
Alcoholics tend not to eat because the calories from alcohol, although nutrient-poor, diminish the appetite, causing many alcoholics to become extremely malnourished. An overall nutritional program should be employed to those people who are dependant on alcohol, which should include vitamins A, C, and B, complex, along with zinc, magnesium, selenium, amino acids, milk thistle, acidophilus, antioxidants, L-carnitine, and essential fatty acids. EFAs, especially those that are high in GLA, keep blood lipid levels from going out of control.
The body's immune system has a vital role in protecting us against cancer, as it recognizes and annihilates any abnormal cells before they have the chance to multiply and do damage. When the immune system is overwhelmed or not functioning properly, abnormal cells will reproduce without having anything to stop them. Because of the rapidly growing tumors which have a huge appetite for nutrition to keep them going, cancer patients often become malnourished and lose weight. A diet that is rich in cruciferous vegetables, fiber, antioxidants, vitamins A, C, and E, minerals, and essential fatty acids can help prevent breast cancer. Research shows that EFAs, especially GLA, have anti-tumor properties.
All of the cells in the body have a dependence on nutrients that are transported through the circulatory network. When blood vessels become clogged with fats and cholesterol, nutrition distribution is hindered and blood flow can be stopped in some areas, causing the heart to die. Exercise is a good for increasing circulation and keeping the blood from getting stuck. A diet that is high fruits, vegetables, natural fiber, and low in saturated fats, meats, and homogenized dairy products is also a good idea. Additionally, antioxidants, hawthorn berry, Ginkgo Biloba, vitamin E, Co Q-10, L-carnitine, calcium, magnesium, potassium, and EFAs will also be of benefit to the cardiovascular system.
Essential fatty acids have been shown to stop the growth of yeast organisms in the body. They do so by helping the oxygen to flow to cells. Since yeast is anaerobic, it cannot thrive in the presence of oxygen. Yeast overgrowth can cause a variety of symptoms that are often diagnosed as another condition, ranging from joint swelling to memory loss.
PMS is a collection of symptoms that occurs one to two weeks before menstruation, affects about one-third of women who are younger than forty. It is caused by hormone imbalances, which result in anxiety, irritability, and mental sluggishness. Research has found that women with PMS usually eat more refined carbohydrates, dairy products, and sodium, and less iron and other minerals than those women who do not experience this condition. Vitamin B complex, beta carotene, vitamin E, magnesium, milk thistle, acidophilus, and essential fatty acids are very helpful for PMS. Essential fatty acids, especially GLA, are helpful in balancing the body's hormone levels.
Reducing symptoms of disease like arthritis or PMS is important to all those who suffer from them. EFA's can help reduce the symptoms of these diseases. American diets are low in EFA's and one should consume them either in the foods they eat or supplement form to help the body strengthen its self and fight off disease.


--
Buy EFA's At Vitanet ®, LLC


(http://vitanetonline.com/forums/Index.cfm?CFApp=1&Message_ID=1890)
---
Age Gracefully With Anti Aging Nutrition



Date: January 19, 2008 01:57 PM
Author:
Darrell Miller (dm@vitanetonline.com)
Subject: Age Gracefully With Anti Aging Nutrition

With today's society constantly frowning upon aging and advertisements constantly urging consumers to buy products to tighten, firm, and rejuvenate their skin, our society has placed a very high value on youthful appearances. No one wants to look old, so a natural product to help this is very important. However, just because consumers want to use natural products doesn't necessarily mean they will, as many wonder if natural products will actually work. Despite some reservation from the consumer, the popularity of all natural anti-aging products is on the rise. Although many products can help minimize signs of aging, companies are starting to recommend the start of preventative skin care regimens in a woman's late teens.
The key to preventing aging is keeping skin clear, pores unclogged, and you skin moisturized in your twenties so that by the time you reach your thirties, aging is not quite as evident. By age thirty, collagen levels start to reduce, and skin starts to lose its elasticity. It is important to continue a skin care routine and work in some anti-aging products. By age forty and beyond, it's extremely important to continue the regimen you have build in your thirties while adding an anti-aging serum.
On top of a regular skin care routine, it's essential for women to use products that contain some level of SPF, which is very important for preventing fine lines, wrinkles, and age spots. Along with SPF, antioxidants are critical in anti aging products, preventing free radical damage and also minimizing facial redness by constricting protecting fine capillaries. Good antioxidant and anti-aging ingredients include blueberries, green tea, Ginkgo Biloba, cucumber, aloe, lavender, cranberry seed oil, and pomegranate.
Moisturizing the skin is also an anti-aging essential, helping the derma layer provide nourishment and adding cushion to support the skin. A good moisturizer will also help to fight dry skin and wrinkles. Some moisturizing formulas used in Japan have an ability to provide omega essential fatty acids and help to slow the formation of wrinkles. Jojoba, aloe, and avocado oils are also extremely hydrating and effective in the reduction and appearance of fine lines and wrinkles. Since aging can cause the skin to be discolored, there are many products that can help to minimize the appearance of age spots and help to brighten and even out skin tone. A skin tone balancer, using natural skin lighteners such as kojic acid, lemon extract, and bilberry extract, can stop the process of melanin production and also reduce existing age spots. Sugar cane extract and sugar maple extract act as natural exfoliates, which help to brighten the skin by getting rid of dead skin cells. Night creams containing macadamia nut oil, mulberry bark, and licorice extracts help to firm and brighten the skin and also lighten age spots.
Although natural products are definitely better for consumers' skin, they often have short shelf lives. In order to fight this, many companies create smaller batches with shorter shelf lives, to make sure that customers will use the entire product before it expires. For retailers to sell anti-aging products and compete with mainstream lines, marketers stress that education is needed to make consumers aware of how great natural skin care is.
(http://vitanetonline.com/forums/Index.cfm?CFApp=1&Message_ID=1699)
---
Bioflavonoids: Boost Your Brain and Circulatory Health



Date: January 17, 2008 01:16 PM
Author:
Darrell Miller (dm@vitanetonline.com)
Subject: Bioflavonoids: Boost Your Brain and Circulatory Health

Bioflavonoids are most commonly praised for their antioxidant properties. They were first identified in the 1930's by Albert Szent-Gyorgyi, Ph.D., a Nobel laureate. They are thought to prevent the breakdown of vitamin C in the body, and they also boast their own antioxidant capabilities. Over 5000 different bioflavonoids have been identified in nature. They are classified into categories including flavones, anthocyanidins, flavones, flavonols, isoflavones and flavans. Science is still discovering new types and their healing properties every day. The best part about them is that they are all natural and very powerful.
For example, scientists have been promoting the amazing benefits of the antioxidant found in dark chocolate. It is called epicatechin, and it is an excellent bioflavonoid for heart health. Studies show that it helps maintain healthy blood vessels. Antioxidants in dark chocolate are also believed to lower high blood pressure, according to a study published in the Aug. 27, 2003 edition of The Journal of the American Medical Association.
Rutin and quecertin, both found in red grapes, are also linked with a healthier circulatory system. A study conducted at the University of Wisconsin in Madison in 1995 found that "the antioxidant and platelet inhibitory properties of other naturally occurring compounds in the wine the consumption of flavonoid-containing foods and beverages may retard atherogenesis and prevent thrombosis on a daily basis." Translated into common terms, the researchers concluded that bioflavonoid may slow artery and vein degeneration and prevent blood clotting.
The American Heart Association feels that this area of research is very promising. Their website states, "Phytochemicals are chemicals found in plants. Plant sterols, flavonoids and sulfur-containing compounds are three classes of micronutrients found in fruits and vegetables. These compounds may be important in reducing the risk of atherosclerosis, which is the buildup of fatty deposits in artery walls."
As far as healthy brain function is concerned, bioflavonoid is thought to help with microcirculation in small vessels throughout the body. You might recall seeing Ginkgo Biloba in the news. It has been shown to improve memory with its powerful bioflavonoid in numerous studies. What makes ginkgo especially significant is that its bioflavonoids have a stronger potency than many other bioflavonoids, and it seems to have specific benefits in the capillary beds of the brain.
The National Center for Biotechnology Information recently reported the following on their website: "Flavonoids were shown to activate key enzymes in mitochondrial respiration and to protect neuronal cells by acting as antioxidants, thus breaking the vicious cycle of oxidative stress and tissue damage. Furthermore, recent data indicate a favorable effect of flavonoids on neuro-inflammatory events." In other words, bioflavonoid is thought to help protect your brain cells from degeneration, and recent data shows that they may also reduce swelling.
Researchers are eager to discover all the healing properties bioflavonoids possess. Modern medicine is now faced with an all natural group of chemicals found in plant pigments that may prove to be effective in preserving brain function and promoting cardiovascular health. This is fantastic news for people that prefer natural supplements over expensive prescription pills. Current research shows that these chemicals have significant powers for enhancing overall health. In fact, many researchers advocate including bioflavonoid supplements in your daily health maintenance plan.
(http://vitanetonline.com/forums/Index.cfm?CFApp=1&Message_ID=1690)
---
Memory And Focus



Date: May 08, 2007 02:05 PM
Author:
Darrell Miller (dm@vitanetonline.com)
Subject: Memory And Focus

Memory & Focus
Some people think getting older often means getting slower. It's true that as we age, we may find we can't walk quite as fast, climb as many flights of stairs, or play sports as hard as we could when we were twenty. However, we k now that a healthy diet, regular exercise, and the right dietary supplements can make a huge difference in our health, strength, and mobility as we age.
This is true for our mental abilities as well. We may not think as quickly as we used to, might misplace our keys more often, and experience more "tip-of-my-tongue" word searches. These so-called "middle-aged moments" most often have minor consequences: a missed appointment or the forgotten name of an acquaintance. However, in a small number of cases, these mental slips can also be the first sign of serious diseases of aging, such as Alzheimer's disease of other dementias.
The good news is, just like our physical health, we can improve how we function mentally. Eating healthy foods, taking the right supplements, and participating in regular mental exercise can significantly increase our mental endurance, improve our memory, and optimize our ability to focus.
In fact, groundbreaking and ongoing research has discovered that specific herbs and vitamins, particularly Ginkgo Biloba, Bacopa monnieri, folic acid, vitamins B6 and B12, and the important co-enzyme and antioxidant, alpha lipoic acid, all have powerful effects on memory and focus. These nutritional supplements have been scientifically shown to quickly reduce mild age-related memory chances, as well as greatly reducing the risk of developing more serious problems like Alzheimer's disease, Parkinson's disease, or other brain diseases later on in life.
Q. What is the difference between age related memory decline and dementia?
A. As we get older, our nerve cells need more time to spark and connect, slowing the process of bringing memories and events to mind. Another theory is that, as we age, we accumulate more knowledge and memories. The mind then has to sort through much more data to reference a memory. Almost everyone middle-aged and older notices this slowdown. Memory decline and problems with mental focus are a normal part of aging.
While it's true that the older we get, our chances of developing Alzheimer's disease increase, this illness is not a normal part of aging. Alzheimer's is an irreversible, progressive dementia that slowly kills nerve cells in areas of the brain where memory, learning, though, and language take place. Often first appearing as people begin retirement, Alzheimer's disease makes the "golden years" a time of loss and devastation. Memories vanish, relationships are erased, and independence is gradually lost.
After Alzheimer's disease, the second most common cause of dementia in older people is multi-infarct dementia. Caused by a series of mini-strokes that damage or destroy brain tissue over time, multi-infarct dementia usually affects people between the ages of 60 and 75. Men are slightly more at risk. High blood pressure is the most significant risk factor for multi-infarct dementia.
Multiple sclerosis, Parkinson's disease, strokes, Huntington's disease, Creutzfelt-Jakob disease, and alcoholism can also cause progressive and irreversible dementia.
While normal age-related memory and focus loss may mean we can't remember where we put our car keys, Alzheimer's disease and other dementia may mean we can't remember what our car keys are used for.
Q. Are any types of memory and focus loss reversible?
A. Yes. As women enter menopause, they frequently experience trouble remembering. This memory interference is caused by hormone fluctuations and can affect speech, thinking, and attention. Symptoms of menopause-related memory loss and poor focus include recognizing faces less well than in the past, missing scheduled appointments, and misplacing articles. Once a woman passes through menopause, her ability to remember and focus most often improves.
Certain medications, such as the heavily prescribed cholesterol lowering drugs called stains, can temporarily interfere with memory. Low vitamin B levels, artherosclerosis (hardening of the arteries), and thyroid disease can cause disruption of mental focus and memory loss. These problems usually resolve with treatment of the underlying disorder.
A certain type of stoke, called a transient ischemic attack (TIA) can cause memory loss that may be reversible. A TIA is a brief episode of stroke symptoms that come on quickly. Sometimes referred to as a "mini-stroke" or "warning stroke," a TIA is caused by a temporary interruption in the blood supply to the brain. But, unlike a stroke, a TIA does not lead to permanent brain damage. While a TIA is usually short-lived, it is likely to occur again if not properly managed and can be a warning of future stroke.
Q. I seem to forget a lot of things. How can I be sure I don't have Alzheimer's disease or some other dementia?
A. If you, or other around you, are concerned about your memory, you should be examined by your health care practitioner. Once the cause of your memory and focus problem is diagnosed, treatment can begin. All causes of memory loss and mental focus disruption can be treated, even Alzheimer's disease. While presently irreversible dementias cannot be cured, the progression of the disease may be slowed, and in some cases, stopped..
Research on memory loss and mental focus disruption has increased dramatically in the past few years. Discoveries regarding Alzheimer's disease and other dementias, as well as age-related loss of memory and focus have recently been made. Most importantly, many new treatment options, including the use of nutritional supplements, have been developed.
Q. How can nutritional supplements improve memory and focus?
A. Several herbs and vitamins have been demonstrated to improve memory and mental focus. While some nutritional supplements work now to improve memory and focus, others work to prevent problems we might develop later.
One of the most researched herbs, Ginkgo Biloba, has been found to be effective in improving currently experienced memory and focus loss; in other words, problems we are having now. Ginkgo has been studied in individuals who have age-related memory loss, as well as in those with Alzheimer's disease and other dementias. It seems that ginkgo can improve many brain functions, such as speeding up memory recall, protecting brain cells from chemical changes and free radical damage, improving blood flow to the brain, and helping nerve cells communicate with each other better.
Several studies examined ginkgo's effect in healthy people who were experiencing normal age-related memory and focus problems. They determined that ginkgo improved memory, attention, and clarity of thinking. Ginkgo can also help restore memories that may be lost in TIAs, those mini-strokes that were discussed earlier.
In studies of individuals with Alzheimer's disease, the results showed that ginkgo slowed down the disease in those severely afflicted and actually improved those with very mild or moderate disease. In one of these studies, ginkgo was compared to four prescription cholinesterase inhibitors, medications commonly used to treat individuals with Alzheimer's disease. Using written mental tests, the researchers found that ginkgo worked just as effectively as the prescription drugs. While those taking one of the cholinesterase inhibitors dropped out of the study because of disturbing side effects, ginkgo had no side effects and improved symptoms equally as well.
Q. Hoe does Bacopa monnieri help memory and focus?
A. Like ginkgo, bacopa works on the memory and focus problems we are experiencing now. Bacopa grows in India and has a long history as a natural medicine. In a recent study, bacopa was compared to a placebo in its effect on memory. Adults between the ages of 40 and 65 were divided into 2 groups. Half got the bacopa and half got a placebo. Researchers, who didn't k now which patients got the bacopa, tested both groups' memory before the study, at three months, and when the study ended six weeks later. The results showed the group taking the bacopa extract was able to remember new information much better than the group taking the placebo.
Q. How does alpha lipoic acid help memory and focus?
A. Alpha lipoic acid (ALA) is a vitamin-like coenzyme that prevents memory and focus problems we might have later on. ALA is an incredibly powerful antioxidant that works especially well with other antioxidants. An antioxidant's job is to disarm damaging free radicals, those naturally occurring molecules that damage cells and cause disease. ALA has potent antioxidant action in almost all the tissues of the body, helps generate energy from food an oxygen, can get directly to the nerves, and plays an important role in the "antioxidant network".
Researchers have discovered unmistakable free radical damage in Alzheimer's disease. Accordingly, ALA's effect in the illness has been studied extensively. Researchers have learned that ALA not only prevents free radical damage in Alzheimer's disease, but also regulates protective chemicals in the brain that help improve symptoms.
In a recent study, people with Alzheimer's disease were given tests that measured through and memory. They were then given ALA supplements for an average of 11 months. At the end of the study, the participants were tested again. The results showed that every person had higher scores on the thought and memory tests than they had at the beginning.
ALA is unique among antioxidants, as it can neutralize free radicals in both the fat and the water of cells. In contrast, the well known vitamin C is only water-soluble, while the popular antioxidant vitamin E is only soluble in fat. Because ALA is easily absorbed, enters cells and tissues in a highly usable form, performs a variety of antioxidant actions (including rejuvenation of other antioxidants), and is both fat and water soluble, many researchers label ALA an "ideal antioxidant".
Q. How do vitamins B12 and B6 help memory and focus?
A. Vitamin B6 is an essential nutrient in the regulation of nerve transmissions. It is required by the nervous system for normal brain function, and it may also help with mood.
Like ALA, vitamins B6 and B12 help prevent memory and focus problems further on down the road. One important recent discovery is the role of homocysteine in brain diseases. These important B vitamins can reduce homocysteine, an amino acid (the building blocks of protein) that is produced in the human body. Homocysteine irritate s blood vessels, makes it easier for blood to clot, and can cause cholesterol to become more harmful.
Researchers have learned that people with Alzheimer's and other dementias (including Parkinson's disease) have elevated homocysteine levels. IN fact, t he amount of homocysteine in the blood corresponds to the severity of the disease. Most people with a high homocysteine level don't have enough folate, vitamin B5 or vitamin B12 in their diet. Replacing these vitamins helps return the homocysteine level to normal.
Reducing homocysteine levels may prevent the occurrence of Alzheimer's disease, or other brain diseases, and improve the symptoms of those already afflicted.
Q. What about folic acid?
A. Folic acid has long been recognized as a vital nutrient for the brain and spinal cord. Recent research has demonstrated that folic acid has significant importance in Alzheimer's disease.
An ongoing study of Alzheimer's disease that began in 1986 has been studying 678 members of the School Sisters of Notre Dame in the hopes of learning how the disease develops, how it might be prevented, and how to treat it. Data collected in the study includes biographies the sisters wrote upon entrance to the order, blood samples from the sisters while they are living, and information gained from the voluntary donation of their brains after death.
Aptly named the "Nun Study," ground breaking discoveries have already been made. It seems that diet and nutrition have a dramatic influence in the development of Alzheimer's disease. Sisters who had high levels of folic acid showed little evidence of Alzheimer's-type damage in their brains after death. And, those nuns who had Alzheimer's disease in spite of high folic acid levels had profoundly less brain damage from the disease. In fact, some sisters who had no outward evidence of Alzheimer's disease while they were living had surprisingly extensive damage in their brains after death.
Q. Besides taking ginkgo, bacopa, B vitamins, folic acid, and ALA, is there other things I can do to prevent Alzheimer's disease?
A. You may not know if you have a serious B-vitamin deficiency. Routine lab work does not measure the amount of B vitamins in your blood. You might want to ask your health care practitioner to have your B vitamin level in your blood measured, especially if you are having memory and focus problems. Keep in mind that this type of lab work is fairly expensive, however.
Supplements do not replace the need for a healthy diet, especially a diet with high levels of fruits, vegetables, whole grains and omega-3 fatty acids. Keeping your body healthy helps keep your brain healthy as well.
It also seems that the use-it-or-lose-it theory applies to our brain as well as our body. Research has shown that people who seek opportunities to keep mentally active, such as reading books, newspapers, and magazines, solving crossword puzzles, playing card games, and visiting museums, lower their risk of Alzheimer's disease.
Conclusion
Dealing with age-related memory loss may be both frustrating and frightening. As the population of America gets older, dementia is continuing to affect a larger proportion of society. Prevention of these devastating diseases has become increasingly important.
In fact, more and more research shows prevention of Alzheimer's disease and other dementias is a reality. And age-related memory loss can successfully be improved as well. Taking the scientifically validated nutritional supplements ginkgo, bacopa, vitamins B6 and B12, folic acid, and ALA can improve age-related memory loss and potentially prevent the development of Alzheimer's disease and other dementias as we age.


--
Improve Memory and Focus at Vitanet Vitamin Store


(http://vitanetonline.com/forums/Index.cfm?CFApp=1&Message_ID=1533)
---
An Interview with Congressman Sam Farr, Representing California's Central Coast.



Date: May 30, 2006 02:36 PM
Author:
Darrell Miller (dm@vitanetonline.com)
Subject: An Interview with Congressman Sam Farr, Representing California's Central Coast.

Ambassador to Health Profile
An Interview with Congressman Sam Farr, Representing California's Central Coast.
Congressman Sam Farr, a fifth-generation Californian, represents the state's beautiful central coast. His district encompasses the length of the big Sur coastline in Monterey County, the Monterey Bay National Marine Sanctuary, the Salinas Valley "Salad bowl," the redwoods, mountains and beaches of Santa Cruz County, and the majestic rural landscape of San Benito County. The health and wealth of this region has been strengthened by Rep. Farr's focus on the environment, education and the economy. Rep. Farr was raised in Carmel, California and graduated from Willamette University with a BS in biology. He later attended the Monterey Institute of International Studies and the University of Santa Clara. He is fluent in Spanish. As a tough advocate for the health food industry, he has lobbied for strict federal organic standards.
Todd: Congressman Farr, thank you for taking the time to speak with us! Id also like to thank you for all the great things you've done for our community, form funding marine sanctuaries and authoring the Ocean's Act to expanding Pinnacles national Monument. The League of Conservation Voters and others have recognized you as an "Environmental Hero". And, you've worked hard to support the economic vitality of central coast's $3 billion agriculture industry which includes a substantial organic segment. Our backyard here is also the home of a robust group of nutritional supplement manufacturers. An estimated 187 million Americans are currently taking dietary supplements as part of their daily healthy diet. In California, we've got 792 natural product manufacturers and distributors. Where do you stand on the state of our industry?
Congressman Farr: Well, thank you for the introduction and for asking to talk to me about nutritional supplement issues. I am very supportive of this industry and include myself in the 187 million Americans taking dietary supplements. I think supplements offer many safe and viable tools to maintain your health. The continued growth of this industry is an indication of both consumer confidence in the products and the products' ability to fill the gaps where conventional medical care falls short.
Todd: It is estimated that by 2030, more than 70 million Americans will be over the age of 65 and the cost of health care could reach $16 Trillion per year. A recent study by the Lewin Group showed that by taking certain dietary supplements, seniors can lead healthier, more productive, independent lives while saving billions in reduced hospitalizations and physician services. Do you share our view that a Wellness Revolution is needed to counter the dilemma of an aging population versus shrinking health care support in the future?
Congressman Farr: Our health care system is definitely facing a challenge, especially as the Baby Boomers hit their 60's and Americans are living longer than ever before. As a Baby Boomer myself, I am well aware of America's aging population and the impact that will likely have not only on our social institutions but also our fiscal well-being. I agree that dietary supplements do play and will play an even larger role in the future as more seniors look for a way to augment their diets in order to stay healthy and active longer than past generations.
Todd: Our industry is regulated by DSHEA (the Dietary Supplement Health and Education Act), which was passed unanimously by Congress in 1994 to create a reasonable regulatory framework for access to, information about, dietary supplements. But many say that the FDA and DSHEA weren't adequately funded to do the job as tasked. "Supplements are unregulated" is a false argument we sometimes hear. To ensure that the FDA is able to carry out the law as Congress intended, Representatives Dan Burton (R-Ind.) and Frank Pallone (D-N.J.) introduced H.R. 2485, the DSHEA Full Implementation and Enforcement Act of 2005. Did you support this bill and where does it stand today?
Congressman Farr: I think the DSHEA is a critical law and was proud to support it when Congress considered it in 1993 and 1994. I would certainly support H.R. 2485 if it came up for a vote in Congress. Unfortunately this bill has not moved since it was first introduced and referred to the Subcommittee on health in the house energy and commerce committee. Since this is an election year we have a tight schedule with only about 60 legislative days scheduled before we adjourn. That means it's likely Congress will only finalize bills such as the appropriation bills that fund government before adjournment.
Todd: Our business climate has included some valid and rigorous challenges to improve our industry, from good manufacturing practices (GMP), to allergy labeling, to implications of Prop-65 in California. It's disconcerting that a new bill, H.R. 3156 The Dietary Supplement Access and Awareness Act would try to capitalize on misconceptions about the industry. In an era of declining health care and declining insurance coverage, this bill would regulate supplements as prescription drugs. Among other things, it would also require adverse event reports to be turned over to the FDA, even though other foods, including those with identical ingredients, do not have the same requirements. This has the potential to be the next Prop-65-like Lawsuit mill. The result of H.R. 3156 would be chilling. It will knock smaller producers out of the market. It will result in higher prices for all supplements. It will decrease the availability of health-giving supplements to the public. What's your feeling on this?
Congressman Farr: I am similarly concerned about H.R. 3156 and would oppose it if it came up for a vote in Congress. Like H.R. 2485, this legislation has been referred to a subcommittee on Health in the House Energy and Commerce Committee without any further action. The supplement industry has worked in good faith with the FDA since passage of DSHEA and H.R. 3156 would re-invent a wheel that isn't needed. Instead, adequate funding as proposed in H.R. 2485 would provide ample oversight for the industry.
Todd: According to a recent study, 72% of the general population believe the government should fund more research on health benefits of nutritional supplements. Do you agreen and what can be done to meet this need?
Congressman Farr: I definitely agree that the federal government should play a bigger role in support of research regarding the health benefits of nutritional supplements. As a member of the House Appropriation Committee, I sit on the subcommittee that has jurisdiction over the FDA's budget and I know the tight fiscal restraints the agency is under. I've worked with my colleagues to provide adequate funding, but it's an uphill battle especially when we're in a "robbing Peter to pay Paul" kind of situation. I recommend that people within the industry organize and use your consumer base to actively lobby Congress for additional funds. I'm fond of reminding people that the squeaky wheel gets grease – so let every Congress member and Senator know how much this issue matters to you.
Todd: When there is overwhelming scientific evidence that nutritional supplements provides relief for a disease condition, it currently takes a lawsuit to get the FDA to relent and allow the claim. Even then, the FDA strictly limits the claim and requires a disclaimer that does more harm than good in communicating this important information to the public. There is a new bill, H.R. 4282, The Health Freedom Protection Act that would end FDA and FTC censorship of health information. As an example, the 50% of all adult males who suffer from an enlarged prostate could receive relief from that condition by consuming a simple and safe ingredient, saw palmetto derived from the fruit of the dwarf American palm tree. The FDA censors that information. The public deserves a better opportunity to be informed about omega-3 EFA and heart disease, folic acid and birth defects, phosphatidylserine and cognitive impairment. Do you agree and do you support this bill?
Congressman Farr: I agree the public needs to access to the best information possible so they can make well informed choices about their health. I likely would support H.R. 4282 if it came up for a vote in Congress. Unfortunately this bill is in a similar situation as other we've mentioned in this interview – and again because of the tight schedule of an election year, it's unlikely action will happen this year.
Todd: According to the barometer study, 85% of the US population is currently using some type of dietary supplement. Do you? Looking at your busy schedule from co-chairing the House Oceans Caucus to your seat on the Travel and Tourism Caucus, you are one busy congressman! Are you popping nutritional supplements please tell us!
Congressman Farr: I do take some nutritional supplements, though they vary and since Ginkgo Biloba isn't among them I cant remember their names off-hand! One product I do use faithfully is Airborne to help me combat germs and colds that I might get from sitting on an airplane. But, like many Americans my life is over-scheduled and combined with the amount of air-travel I do, I find nutritional supplements helpful as I try to stay healthy despite my hectic lifestyle.
Todd: Thank you Congressman Farr! Live long and prosper!
---
DSEA Release of Health/Cost Impact Study Conducted by the Lewin Group, Initial Results, Wash DC; Nov. 2, 2005
NNFA database. Adam.F on 3-15-06.
DSEA Nutritional Supplement Barometer Study, 2005 Report, Prepared by the Natural Marketing Institute (NMI).
Todd Williams; Source Naturals Marketing Programs Manager.


--
Health and Wellness update at Vitanet


(http://vitanetonline.com/forums/Index.cfm?CFApp=1&Message_ID=1288)
---
Clinical Strength Eye Support FAQ's



Date: January 11, 2006 10:34 AM
Author:
Darrell Miller (dm@vitanetonline.com)
Subject: Clinical Strength Eye Support FAQ's

Clinical Strength Eye Support FAQ's
What makes Clinical Strength Eye Support an effective supplement?
Though there are many biologically active ingredients in the formula the pair that have the greatest body of research to support their inclusion in Clinical Strength Eye Support is Lutein and Zeaxanthin.
According to a study published in the April 2004 edition of Optometry: The Journal of the American Optometric Association, the lutein antioxidant supplementation trial (LAST) concluded that visual function of study participants with symptoms of age-related macular degeneration (ARMD) improved with the intake of lutein alone or lutein together with other nutrients, such as antioxidants, vitamins, and minerals.
Lutein and Zeaxanthin are fat soluble, yellow colored carotenoids found naturally in green leafy vegetables like spinach, egg yolks, corn, peaches and marigolds. Though these carotenoids are found in fatty tissues throughout the body, by far the highest concentration is found in the macula and retina of the eye. These fat-soluble antioxidants have been found to stop free radical reactions specifically the photo-reactive oxygen species that are particularly damaging to eye and skin tissues.
What role do some of the other key ingredients play? Beta-Carotene is another antioxidant carotenoid found naturally in dark green and orange-yellow vegetables and fruit. Unlike Lutein however Beta-carotene can be converted to Vitamin A as needed by the body. Vitamin A is necessary for proper eye function and may reduce cataract formation. Bilberry, Green Tea, Ginkgo Biloba and Grapeseed extracts contribute compounds called Polyphenols and Anthocyanidins. These antioxidant compounds protect blood vessels that supply needed blood flow to the eyes and peripheral tissues. Rutin and the other Bioflavonoids stabilize the collagen matrix and maintain the integrity of the vital blood vessels that carry oxygen and nutrients to the eyes. Vitamins C and E are antioxidants that inhibit free radical damage and are used by the body to prevent some of the degenerative patterns related to the aging process. Vitamin C may protect the eye from UV rays that can damage the lens and cause cataracts.
Taurine is a sulfur containing amino acid that is the most abundant amino acid in the retina of the eye and plays a role in healthy vision.
Selenium and Zinc are minerals that help the body to produce the important cellular antioxidants Glutathione and SOD that protect eye tissue from oxidative damage.


--
Vitanet sells eye support supplements


(http://vitanetonline.com/forums/Index.cfm?CFApp=1&Message_ID=1181)
---
Butterbur Extract Fact Sheet



Date: December 08, 2005 04:22 PM
Author:
Darrell Miller (dm@vitanetonline.com)
Subject: Butterbur Extract Fact Sheet

Butterbur Extract Fact Sheet
Neil E. Levin, CCN, DANLA 8/1/05

LIKELY USERS: People wanting to support healthy blood flow to the brain and healthy neurological function 1-6,10 Those maintaining normal seasonal immune responses 7-10

KEY INGREDIENTS: 75 mg of Guaranteed Potency Butterbur Root (Petasites hybridus) Extract, min. 15 Sesquiterpenes as Petasines; 200 mg of Feverfew Leaf (Tanacetum parthenium) min. 0.4% Parthenolides

MAIN PRODUCT FEATURES: Butterbur (Petasites hybridus) is a native shrub of Europe, North America, and Asia that has been used by herbalists for centuries. Modern scientific studies have demonstrated that Butterbur supports healthy blood flow to the brain and healthy neurological function.1-6, 10 In addition, Butterbur may help to maintain balanced seasonal immune responses.7-10 In a synergistic base of guaranteed potency Feverfew leaf.11-26

ADDITIONAL PRODUCT USE INFORMATION & QUALITY ISSUES: NOW Butterbur is free of harmful levels of Pyrrolizidine Alkaloids (PAs), the undesirable compounds naturally found in Butterbur, so it is safe to use regularly.

SERVING SIZE & HOW TO TAKE IT: Take one VCap one to three times per day, or as directed by your physician.

COMPLEMENTARY PRODUCTS: Magnesium, Ulcetrol, B-2, B-12, Fish Oil (EPA, DHA), SAM-e, Ginger, Ginkgo Biloba

CAUTIONS: None.

SPECIFIC: Do not discontinue use abruptly; taper off use if discontinuing. Discontinue use at least 14 days before surgery or oral surgery. Use with caution if you have ragweed allergies or blood disorders and let your physician know that you plan to use it before you take it. May be contraindicated for pregnant women.

GENERAL: Pregnant and lactating women and people using prescription drugs should consult their physician before taking any dietary supplement. This information is based on my own knowledge and references, and should not be used as diagnosis, prescription or as a specific product claim. Information given here may vary from what is shown on the product label because this represents my own professional experience and understanding of the science underlying the formula and ingredients. When taking any new formula, use common sense and cautiously increase to the full dose over time.

Disclaimer: These statements have not been evaluated by the FDA. This product is not intended to diagnose, treat, cure or prevent any disease. REFERENCES:

1. Diener HC, Rahlfs VW, Danesch U (2004) The First Placebo-Controlled Trial of a Special Butterbur Root Exract for the Preventio of Migraine: Reanalysis of Efficacy Criteria. Eur Neurol 51:89-97.
2. Lipton RB, Gobel H, Einhaupl KM, Wilks K, Mauskop A (2004) Petasites hybridus root (butterbur) is an effective preventative treatment for migraine. Neurology 63:2240-2244.
3. Pothmann R, Danesch U (2005) Migraine Preventiuon in Children and Adolescents: Results of an Open Study With a Special Butterbur Root Extract. Headache 45:196-203.
4. Rapaport AM, Bigal ME (2004) Perventive migraine therapy: what is new. Neurol Sci 25:S177-S185.
5. Wu SN, Chen H, Lin YL (2003) The mechanism of inhibitory actions of S-petasin, a sequiterpene of Petasites formosanus, on L-type calcium current in NG108-15 neuronal cells. Planta Med 69(2):118-124.
6. Wang G-J, Wu X-C, Lin Y-L, Ren J, Shum AY-C, Wu Y-Y, Chen C-F (2002) Ca2+ channel blockin effect of iso-S-petasin in rat aoritic smooth muscle cells. Eur J Pharmacol 445(3):239-45.
7. Lee DKC, Carstairs IJ, Haggart K, Jackson CM, Currie GP, Lipworth BJ (2003) Butterbur, a herbal remedy, attenuates adenosine monophosphate induced nasal responsiveness in seasonal allergic rhinitis. Clin Exp Allergy 33:882-886.
8. Lee DKC, Haggart K, Robb FM, Lipworth BJ (2004) Butterbur, a herbal remedy, confers complementary anti-inflammatory activity in asthmatic patients receiving inhaled corticosteroids. Clin Exp Allergy 34:110-114.
9. Lee DKC, Gray RD, Robb FM, Fujihara S, Lipworth BJ (2004) A placebo-controlled evaluation of butterbur and fexofenadine on objective and subjective outcomes in perennial allergic rhinitis. Clin Exp Allergy 34:646-649.
10. (No Author) (2001) Petasites hybridus (Butterbur). Alt Med Rev 6(2):207-209.
11. Hayes NA, et al. The Activity of Compounds Extracted from Feverfew on Histamine Release from Rat Mast Cells. J Pharm Pharmacol. Jun1987;39(6):466-70.
12. 2 Groenewegen WA, et al. A Comparison of the Effects of an Extract of Feverfew and Parthenolide, a Component of Feverfew, on Human Platelet Activity In-vitro. J Pharm Pharmacol. 1990;42(8):553-57.
13 Capasso F. The Effect of An Aqueous Extract of Tanacetum parthenium L. on Arachidonic Acid Metabolism by Rat Peritoneal Leucocytes. J Pharm Pharmacol. Jan1986;38(1):71-72.
14. 4 Bejar E. Parthenolide Inhibits the Contractile Responses of Rat Stomach Fundus to Fenfluramine and Dextroamphetamine but not Serotonin. J Ethnopharmacol. Jan1996;50(1):1-12.
15. 5 Prusinski A, Durko A, Niczyporuk-Turek A. [Feverfew as a Prophylactic Treatment of Migraine]. Neurol Neurochir Pol. 1999;33(Suppl 5):89-95.
16. 6 Barsby RW, et al. Feverfew Extracts and Parthenolide Irreversibly Inhibit Vascular Responses of the Rabbit Aorta. J Pharm Pharmacol. Sep1992;44(9):737-40.
17. 7 Pittler MH, Vogler BK, Ernst E. Feverfew for Preventing Migraine (Cochrane Review). Cochrane Database Syst Rev. 2000;(3):CD002286.
18. 8 Pattrick M, et al. Feverfew in Rheumatoid Arthritis: A Double-blind, Placebo Controlled Study. Ann Rheum Dis. 1989;48:547-49.
19. 9 Makheja AM, et al. A Platelet Phospholipase Inhibitor from the Medicinal Herb Feverfew (Tanacetum parthenium). Prostaglandin Leukotri Med. 1982;8:653-60. 20. 12 Drug Identification Number Notification. Drugs Directorate, Therapeutic Products Division, Health Protection Branch, Health Canada . Ottawa , Canada
20. 12 Drug Identification Number Notification. Drugs Directorate, Therapeutic Products Division, Health Protection Branch, Health Canada. Ottawa, Canada.
21. 14 Newall CA, et al. Herbal Medicines: A Guide for Health Care Professionals. London: The Pharmaceutical Press; 1996:119-21.
22. 15 PDR for Herbal Medicines, 2nd ed. Montvale , NJ: Medical Economics Company; 2000:307.
23. 16 Pribitkin ED. Herbal therapy: what every facial plastic surgeon must know. Arch Facial Plast Surg. Apr2001;3(2): 127-32.
24. 17 Schmidt RJ. Plant dermatitis. Compasitae. Clin Dermatol. Apr1986;4(2):46-61.
25. 18 Heck AM, et al. Potential interactions between alternative therapies and warfarin. Am J Health Syst Pharm. Jul2000;57(13): 1221-7.
26. 19 Newall CA, et al. Herbal Medicines: A Guide for Health Care Professionals. London : The Pharmaceutical Press; 1996:119-21.


(http://vitanetonline.com/forums/Index.cfm?CFApp=1&Message_ID=996)
---
Male Response - Male Libido Symptoms - Source Naturals



Date: July 09, 2005 01:17 PM
Author:
Darrell Miller (dm@vitanetonline.com)
Subject: Male Response - Male Libido Symptoms - Source Naturals

Read artical on Male Response...
Male Response is a Bio-Aligned Formula™
Multi-System Support: for Sexual Vigor Hormonal Function Nettle, Panax Ginseng, Saw Palmetto, Tribulus, Zinc, Vitamin B-5
Energy Generation: Ashwagandha, Damiana, Maca, Panax Ginseng, Sarsaparilla, Siberian Ginseng, Zinc, Vitamins B-5 & B-6
Circulation: Ginger, Ginkgo Biloba, Panax Ginseng, Yohimbe, Vitamin E
Brain and Nervous System: Libido: Ashwagandha, Avena Sativa (Oats), Damiana, Muira Puama, Panax Ginseng, Sarsaparilla, Tribulus, Yohimbe, Copper, Vitamins B-5 & B-6
Prostate Gland: Avena Sativa (Oats), Damiana, Nettle, Saw Palmetto, Tribulus, Selenium, Zinc, Vitamin E
M A L E R E S P O N S E™ Virility Complex - Healthy male response is more complicated than many people realize. There are a range of interrelated body systems that affect m a l e sexual function. M A L E R E S P O N S E helps support balance in these systems: hormonal function, energy generation, circulation, the brain and nervous system, and the prostate gland.
Hormonal Function
Energy Generation
Circulation
Brain & Nervous System: Libido
Prostate Gland
Action
Hormones are chemicals released into the bloodstream that control numerous body functions. Testosterone is the most important of the male sex hormones. Produced by the testes, it is responsible for the development and maintenance of the m a l e sex organs, contributes greatly to the level of sexual desire, and helps regulate energy and mood.
Fatigue and poor energy can take a toll on one's desire or capacity for sexual intimacy. This formula combines a variety of herbs and nutrients to help revitalize energy levels, nourish the adrenals, and invigorate the sexual r e s p o n s e.
Proper circulation of blood is vital for the m a l e sexual r e s p o n s e. This formula contains several herbs traditionally used for their effect on blood flow. For example, yohimbine, an alkaloid from the bark of a native African tree, reportedly stimulates selected portions of the nervous system and increases blood flow to enhance the sexual response.
Stress and emotions often affect sexual desire and libido. In addition to providing supportive nutrients for the healthy functioning of the nervous system, this formula contains herbs traditionally known for their aphrodisiac and rejuvenating properties.
A healthy reproductive system is an important part of a balanced approach to sexual function. Specific ingredients such as zinc support m a l e reproductive health and are essential for the proper functioning of the prostate gland. Vitamin E, an antioxidant, supports normal prostate tissue functioning and sperm production.
CONTENT
Nettle, Panax Ginseng, Saw Palmetto, Tribulus, Zinc, Vitamin B-5
Ashwagandha, Damiana, Maca, Panax Ginseng, Sarsaparilla, Siberian Ginseng, Zinc, Vitamins B-5 & B-6
Ginger, Ginkgo Biloba, Panax Ginseng, Yohimbe, Vitamin E
Ashwagandha, Avena Sativa (Oats), Damiana, Muira Puama, Panax Ginseng, Sarsaparilla, Tribulus, Yohimbe, Copper, Vitamins B-5 & B-6
Avena Sativa (Oats), Damiana, Nettle, Saw Palmetto, Tribulus, Selenium, Zinc, Vitamin E


--
Vitanet &reg


Solaray - Ultimate Nutrition - Actipet Pet supplements - Action Labs - Sunny Greens - Thompson nutritional - Natural Sport - Veg Life Vegan Line - Premier One - NaturalMax - Kal
(http://vitanetonline.com/forums/Index.cfm?CFApp=1&Message_ID=566)
---
NEW PRODUCT ANNOUNCEMENT



Date: July 05, 2005 06:29 PM
Author:
Darrell Miller (dm@vitanetonline.com)
Subject: NEW PRODUCT ANNOUNCEMENT

The Most Comprehensive Antioxidant Formula Available!
Bio-Aligned FormulaTM that provides both water and fat-soluble antioxidants to support the heart and blood vessels, liver, skin, vision, the immune system, energy production and
Helps protect the body against free radicals including peroxyl, hydroxyl, and superoxide radicals as well as singlet oxygen.
Some scientific evidence suggests consumption of antioxidant vitamins may reduce the risk of certain forms of cancer. However, the FDA has determined that this evidence is limited and not conclusive.

Four tablets contain: Vitamin A (as beta-carotene 8,500 IU & palmitate 4,000 IU) 12,500 IU
Vitamin C (as ascorbic acid & ascorbyl palmitate) 1,000 mg
Vitamin E (as d-alpha tocopheryl) 400 IU
Riboflavin (vitamin B-2) 25 mg
Zinc (as monomethionine [OptiZinc®]) 15 mg
Selenium (as L-selenomethionine [SelenoPure™] 200 mcg
& sodium selenite)
Manganese (as manganese succinate) 10 mg


gamma-Vitamin E Complex 500 mg
Turmeric Rhizome Extract 95% 300 mg
alpha-Lipoic Acid & 210 mg
R-Lipoic Acid
N-Acetyl Cysteine 200 mg
Wheat Sprouts 150 mg


Quercetin 100 mg
Amla Fruit (Phyllanthus emblica) 100 mg
Grape Seed Extract 100 mg
(Proanthodyn™)
Green Tea Extract 100 mg
(95% polyphenols, 35% EGCG) Hawthorn Berry Extract (4:1) 100 mg
Mega H- Microcluster™ 100 mg
Silica Hydride Powder
Rosemary Leaf Extract 100 mg
(20% diterpenes)
Ginger Root 100 mg
Ginger Root Ext. (5% gingerols) 80 mg
SOD 80 mg (superoxide dismutase [GliSODin®])
Milk Thistle Seed Extract 80 mg
Yielding 66 mg Silymarin
Pomegranate Seed Extract 60 mg
(40% elagitannins)
Pomegranate Seed Extract 60 mg
(40% elagitannins) Red Raspberry Leaf Extract 50 mg
(40% elagitannins)
Blueberry Leaf Extract 50 mg
(20% chlorogenic acid)
L-Carnosine 50 mg
Ginkgo Biloba Leaf 24% 40 mg
(50:1 Extract)
Coenzyme Q10 30 mg
L-Glutathione 25 mg
Total Resveratrols (from 20 mg
Polygonum cuspidatum Extract)
Bilberry Fruit 20 mg
Std. Ext. (37% anthocyanosides)
Tocotrienol Complex 20 mg
(Tocomax®)
Myricetin 20 mg
DMAE (as bitartrate) 20 mg
Lycopene 3 mg
Lutein (FloraGLO®) 3 mg
Astaxanthin 1 mg





--
Vitanet &reg



(http://vitanetonline.com/forums/Index.cfm?CFApp=1&Message_ID=548)
---
Heart Health - Heart-Healthy Herbs & Tonics



Date: June 30, 2005 09:39 AM
Author:
Darrell Miller (dm@vitanetonline.com)
Subject: Heart Health - Heart-Healthy Herbs & Tonics

Heart Health By Ellen J. Kamhi, Ph. D. with Dorie Greenblatt Heart attacks and other circulatory problems head the list of modern day health threats. Care of the heart includes proper diet, exercise and effective handling of stress. An ideal way to provide nourishing support to the heart and related organs is through the use of herbs. Herbs have been used throughout history as part of a heart-healthy program. (Note that the well-known prescription heart medication, digitalis, was originally extracted from the herb Foxglove.) They provide a wide range of medicinal benefits not only for the heart, but for heart-supportive organs and related body systems as well. Herbs help the heart in several ways. Some are "tonics" for the heart and cardiovascular system. Others specifically aid with circulation. In addition, many herbs contain relaxing properties, which help decrease the negative effects of stress. As we frequently see in the herbal kingdom, there is often an overlap of therapeutic benefits between herbs, ultimately benefiting the user! Furthermore, combining herbs can have a more powerful or synergistic effect – meaning that the blend of two or more herbs is even more beneficial than the actions of any single herb!
Heart Tonics
A tonic herb is one that aids the body in a non-specific, balancing fashion, usually over a long period of time. Traditional Chinese Medicine considers tonics to be the most important class of herbal remedies, often called "superior" medicine.
First and foremost of the heart tonics is the European herb, Hawthorn, traditionally used in England to decorate the maypole. Hawthorn has a normalizing effect upon the heart, improving cellular metabolism while strengthening the heart's contractions, thereby improving the rate of blood flow throughout the body. It also helps maintain the integrity of the venal and arterial walls, as well as exhibiting anti-inflammatory and anti-oxidant properties. Hawthorn is without a doubt the best long term heart tonic, useful for a variety of imbalances and for maintaining overall cardio-vascular health. An ideal formula for Hawthorn is Nature's Answer®'s Hawthorne Berry, Leaf and Flower liquid herbal extract supplement (alcohol- free, organic alcohol).
Other herbs offering tonic actions to the heart include Astragalus and Dong Quai, especially when used together. Well-known as an immune tonic, Astragalus has been used traditionally to support the heart, and is considered one of the "superior" Chinese herbs. Its properties help lower blood pressure while increasing endurance. Astragalus's ability to stimulate the body's circulation is further enhanced when combined with Dong Quai, an herb traditionally used as a "blood builder". Nature's Answer® offers both herbs in alcohol-free and organic alcohol liquid herbal extract forms.
Any discussion of support for the heart would be inadequate without mentioning the essential and nourishing benefits of bio-flavonoids. Bio-flavonoids have the specific ability to regulate the permeability of capillaries and increase the strength of capillary walls. They are powerful anti-oxidants and free radical scavengers. Nature's Answer® offers an outstanding bio-flavonoid formula -- Bio-Flavonoids & Rose Hip (organic alcohol), a truly tangy and delicious liquid supplement.
Other Heart-Healthy Herbs
Cayenne (a hot red pepper), has a long history of use to support the heart in many cultures. Best known as a potent circulatory stimulant (making it very useful for cold hands and feet), cayenne strengthens the heart, arteries and capillaries. This herb is added to many formulas to act as a "carrier" herb, which helps deliver active constituents to the body. Nature's Answer®'s Cayenne liquid herbal extract formula (organic alcohol) is a powerful supplement for Cayenne support. Another overlooked herb for the heart is Cactus Grandiflorus found in Nature's Answer®'s Cactus Grandiflorus liquid herbal extract supplement (organic alcohol); (new name: Night Blooming Cactus Formula). This herb, also called Cereus Grandiflorus, is a cactus flower extract that is useful to strengthen a weak heart and regulate irregular heartbeats.
Ginkgo Biloba, an herb well-recognized for its support of brain functions, has applications in maintaining the cardio-vascular system. It acts as both an anti-oxidant and circulatory stimulant. Ginkgo Biloba increases circulation, especially to the small venules and arterioles, including those which nourish the heart directly. An exceptional supplement featuring Ginkgo Biloba would be Nature's Answer®'s Ginkgo Leaf liquid herbal extract formula (alcohol-free, organic alcohol).
Ideal Stress Reducers
Linden or lime blossom, another herbal remedy from Europe, provides nutritional support for the cardio-vascular system with a relaxing action on the arteries of the heart. Linden is useful with muscular tension and tension headaches as well. This makes it an excellent herb for heart difficulties relating to stress or anxiety, such as hypertension. You can find this herb in Nature's Answer®'s Linden Flower liquid herbal extract (organic alcohol). Motherwort, as found in Nature's Answer®'s Motherwort liquid formulation (organic alcohol), is yet another herb that has a long history of use for the heart. As a relaxing nervine, it may be particularly helpful in situations where anxiety or tension may affect the pulse.
As stated earlier, herbs used in combination can have a more synergistic, or powerful effect than when used alone. Nature's Answer® offers an array of outstanding combination formulas for heart support. One such product is called Hawthorne CT (alcohol-free; new name: CardioNutriv™), a unique liquid herbal extract featuring Hawthorn, Linden and Cayenne herbs. TenseEase™(alcohol-free) is a second formula that blends Hawthorn and Linden with other stress relieving herbs.
As you see, liquid herbal extracts can be wonderful natural adjuncts to your program of sensible eating and exercise. Nature provides many useful herbs to support, nourish and protect the heart, heart-supportive organs and related body systems. Ultimately, remember to smile, relax and breathe deeply -- it'll do you and your heart a world of good!
These statements have not been evaluated by the FDA. These products are not intended to diagnose, treat, cure or prevent any disease.

--
Vitanet &reg


(http://vitanetonline.com/forums/Index.cfm?CFApp=1&Message_ID=543)
---
Life Force - The Energy Activator



Date: June 29, 2005 10:35 AM
Author:
Darrell Miller (dm@vitanetonline.com)
Subject: Life Force - The Energy Activator

Don't Be Confused About Multiples – Get the Top-Ranked Multiple That Scores 100%
We can help you decide how to pick the most advanced daily multiple for your wellness. Listen to the experts. Source Naturals LIFE FORCE MULTIPLE was honored as a leading formula in an independent scientific analysis of 500 multiples, ranking higher than any other national brand. Lyle MacWilliam, author of the Comparative Guide to Nutritional Supplements (ide.com) ranked multiples based on criteria developed from the published recommendations of the most renowned nutritional authorities: Phyllis Balch, C.N.C.; Michael Colgan, Ph.D.; Earl Mindell, Ph.D.; Michael Murray, N.D.; Richard Passwater, Ph.D.; Ray Strand, M.D.; and Julian Whitaker, M.D. Source Naturals' success in this rigorous scientific analysis reflects our Bio-Aligned™ formulation method. LIFE FORCE goes deep to the underlying cause of health imbalances by supporting multiple body systems. And now, based on the latest scientific research, we have improved the formula by adding even more antioxidants and other cutting-edge ingredients. According to Lyle MacWilliam, "Source Naturals made a top ranked multiple even better!" And based on Lyle's analysis of the new formula, LIFE FORCE is now the highest rated multiple of any evaluated in the current edition of this guide, scoring a 100% rating.
Bio-Align™ Yourself with Life Force
LIFE FORCE MULTIPLE was chosen as one of America's most elite and comprehensive multiples, as reported in the Comparative Guide to Dietary Supplements by Lyle MacWilliam, 3rd ed. LIFE FORCE received this acknowledgement by nutrition experts because it is uniquely effective. This Bio-Aligned Formula™ goes beyond ordinary multiples that simply replace nutrients missing from the diet. LIFE FORCE provides key organ-specific nutrients to support your body's energy generation, heart, brain, immune system, musculoskeletal system, skin, liver, eyes, and more. When all your body systems function in harmony, everything in life comes together. Your mood is positive, your mind is clear, you've got energy in your step—that's your LIFE FORCE working for you.
Get Ahead with Activated Energy and a Healthy Metabolism
Your metabolism determines how much you weigh, how energetic you feel, and the effective functioning of all your systems. LIFE FORCE is a rarity – a unique multiple containing an incredible number of nutrients at the potency levels that truly support your healthy metabolic function. For example, it contains coenzyme Q10, which plays a crucial role in cellular energy production. CoQ10 is a vital intermediate in the electron transport chain, one of the body's energy production cycles, which converts glucose, or blood sugar, into ATP (Adenosine Triphosphate), a high energy molecule that is the body's "energy currency." LIFE FORCE also supplies alpha-lipoic acid and the potent R-lipoic acid form of lipoic acid, which are both referred to as the universal antioxidants and important intermediaries in the Krebs cycle, another energy production cycle.
LIFE FORCE also contains tyrosine and iodine, both precursors to thyroid hormones. These hormones regulate key metabolic functions like heart rate, digestive function, weight management and energy levels. No discussion of metabolism would be complete without mentioning the B vitamins and their coenzymated forms, such as thiamin cocarboxylase, riboflavin mononucleotide, and the methylcobalamin form of vitamin B- 12. These critical vitamins and their immediately bioavailable coenzymated forms are formulated to play critical roles in thousands of enzyme reactions that promote carbohydrate metabolism, energy production, and the mental functions that invigorate and activate you as you move through your busy days. And now green tea extract with EGCG (Epigallocatechin Gallate) has been added to the formula for added metabolic support.
Protect Your Heart and Circulatory System
The amazing muscular organ that is your heart beats more than 100,000 times a day, 365 days a year, promoting vitality and alertness by constantly oxygenating our tissues. LIFE FORCE supports your cardiovascular system with antioxidant coenzyme Q10, which helps support heart muscle metabolism. LIFE FORCE also contains the minerals potassium and magnesium, electrolytes vital for healthy heartbeat and heart function, and the herb hawthorn, a rich source of antioxidant flavonoids, which has traditionally been used as a heart tonic. LIFE FORCE also supplies vitamins B-6, B-12 and folic acid to help maintain healthy homocysteine levels and vitamin K to support healthy circulation. Unlike common multiples, it supports cholesterol wellness, circulatory health and antioxidant cardiovascular protection, with both the typical d-alpha form of vitamin E but and the more potent and effective gamma-tocopherol and similarly structured tocotrienols.
Skin and Musculoskeletal Support
LIFE FORCE furnishes nutrients to build healthy bones, muscles and skin. We all know that calcium and magnesium are crucial for bone health, but many people don't know that there are a variety of nutritional cofactors that help build bone, such as vitamin D (which enhances calcium absorption and utilization), boron, manganese and copper. LIFE FORCE also supplies vitamin C and copper, necessary nutrients for collagen production (collagen is a key constituent of connective tissue in joints, skin and other areas), and the cutting-edge nutrient methylsulfonylmethane (MSM), an assimilable form of the mineral sulfur, used by the body to build and maintain connective tissues, including joint cartilage, hair, skin and nails. Additional nutraceuticals to support healthy skin include DMAE bitartrate, CoQ10, and alpha lipoic acid. LIFE FORCE also now includes rutin, quercetin, green tea extract and 65% more turmeric extract for your joint comfort.
Brain and Nerves Nutrition
The hectic pace and constant demands of life can keep our pulse racing, our nerves jangling and our temples throbbing. Our nervous systems are crying out, "Help!" LIFE FORCE provides that help. LIFE FORCE supplies the most highly bioavailable and bioactive forms of the amino acid tyrosine – the N-acetyl form and the acetyl-L form. Tyrosine is an important precursor to epinephrine and norepinephrine (collectively known as the catecholamines), which helps you respond to stress. It also contains high doses of vitamins C and B-6, required by the adrenal glands to produce the catecholamines. In addition, LIFE FORCE delivers the full spectrum of B vitamins, all important for healthy nervous system function. Now LIFE FORCE also contains a more bio-available form of tyrosine, acetyl-L-Tyrosine. And LIFE FORCE contains Neuroceutical® nutrients that support healthy brain function by furnishing DMAE and choline. Both are precursors to the important neurotransmitter acetylcholine and are important for memory focus and muscular movement. Choline is also a precursor to phosphatidylcholine, an important constituent of the cellular membranes that surround and protect our brain cells. In addition, LIFE FORCE contains the renowned herb Ginkgo Biloba and now even more grape seed extract, both effective antioxidants that can prevent lipid peroxidation, which is critically important for the high amounts of fatty tissue in the brain. LIFE FORCE—good food for the brain.
Immune Defense
LIFE FORCE MULTIPLE supports your immune system, so you can feel your best through the seasons. LIFE FORCE contains the immunosupportive nutrient vitamin A, which fosters cell-mediated immunity and protects the epithelial linings of the respiratory and digestive tracts. Two forms of vitamin A are supplied: preformed vitamin A and its precursor, the potent antioxidant betacarotene. Other immuno-supportive nutrients in LIFE FORCE include vitamin B-6, vitamin C and zinc, which is fundamental for proper functioning of our T-cells, the "seek and destroy" cells of our immune system. LIFE FORCE also now includes 40% more lipoic acid, including the highly bioavailable alpha and R-isomer forms. Lipoic acid along with the B vitamins and CoQ10 promote building the energy reserves needed when the immune system needs to kick into high gear.
Powerful Liver Support
Your liver is responsible for converting many nutrients into their metabolically active forms before your body can use them. After activation, these nutrients travel through the blood stream to target organs where they perform their metabolic functions. Not only does the liver activate nutrients, but it also plays a crucial role in a variety of other metabolic functions, from fat digestion and cholesterol production to blood sugar regulation to the processing and elimination of toxins, an important role in today's increasingly polluted world. For all these reasons, nourishing the liver is crucial. And LIFE FORCE does just that. LIFE FORCE contains alpha-lipoic acid, turmeric, silymarin and N-acetyl cysteine (NAC) – all potent antioxidants that support healthy liver function. NAC and alpha-lipoic acid both help produce glutathione, one of the liver's primary detoxifying molecules. Silymarin, the active flavonoid complex of the herb milk thistle, as well as coenzyme Q10, have been shown in vitro to inhibit lipid peroxidation of cell membranes. Turmeric extract promotes bile flow and is a rich source of the antioxidant, curcumin. LIFE FORCE also contains choline and inositol, vitamin- like molecules which act as lipotropics, unique substances that prevent the deposition of fat in the liver. Since the liver is naturally high in fats, LIFE FORCE is one of the only multiples that contains the fat-soluble form of vitamin C, ascorbyl palmitate, for antioxidant protection.
Complete Antioxidant Defense
Oxidative stress is the primary cause of accelerated aging. This and other forms of free radical damage are constantly threatening your body. Whether it is from pollution, ultraviolet light, food additives, or from other sources, it is more critical than ever to protect your body with antioxidants. LIFE FORCE contains 24 of the most powerful antioxidants known to science, including eight new antioxidants based on the latest research. It contains antioxidants that are water soluble, such as quercetin and rutin, and ones that are fat soluble, such as alpha-lipoic acid and lycopene. There are antioxidants that are especially protective of specific body systems, such as lutein to protect the macula in your eye, lycopene to protect your prostate gland, and tocotrienols to protect your arteries.
Cutting-Edge Vision Nutrition
The structure and functions of your eyes are very complex. LIFE FORCE contains nutrients to help support and maintain healthy eye tissue, which is particularly susceptible to oxidative stress from free radicals. To support your healthy macula, aqueous tissue and optical nerve signals, LIFE FORCE includes ingredients such as lutein, astaxanthin, beta carotene, bilberry, zinc, lipoic acid and quercetin.
Life Force Replenishes Essential Nutrients to Support Your Low Carb Lifestyle
LIFE FORCE contains optimal levels of many nutrients that might be deficient in low carb meals. Counting carbs can lead to restrictions of nutrient-dense foods, such as dairy products, grains, fruits and vegetables. LIFE FORCE contains many of the same protective antioxidants, vitamins and minerals as fruits and vegetables, including betacarotene, vitamin C, vitamin E, flavinols, magnesium and selenium. It also contains high levels of the same vitamins found in grains, including all of the B vitamins, to support your body's healthy energy metabolism. And it contains nutrients found in dairy products, such as calcium, potassium, vitamin A and vitamin D.
Support Healthy Fat and Protein Consumption with Life Force
Low carb lifestyles mean higher consumption of proteins and fats. Unfortunately, there are artery, heart, colon and many other health concerns associated with meals that are high in fat and protein and low in fiber and produce. However, the nutrients in LIFE FORCE can help you better process these foods when eating this way. LIFE FORCE contains high levels of protective fat-soluble antioxidants such as alpha lipoic acid, ascorbyl palmitate (vitamin C ester) and vitamin E to protect your body from the free radicals generated by consuming more fats. It also contains many nutrients for liver health, such as silymarin, CoQ10, NAcetyl Cysteine and turmeric to help support the fat metabolism your liver is responsible for. LIFE FORCE also contains a high level of the B vitamin biotin, which aids in fat, protein and energy metabolism.
Complete Energizing Nutrition
LIFE FORCE is the only multiple to target organ systems with specific nutrients and bio-botanicals, antioxidants and Neuroceuticals® for total body harmony and energy activation, system by system. Only this dedication to going deep to the cellular root of system imbalances can produce a multiple so effective that it is acknowledged in a prestigious scientific review, the Comparative Guide to Nutritional Supplements. A nutritional program with LIFE FORCE at its center can be an easy first step in joining the Wellness Revolution. The goal of this revolution is a long, healthy and fulfilling life. Allow yourself to feel your best, to achieve mental and physical harmony, to radiate energy and vitality. Feel your LIFE FORCE!
References
Guyton, A. 1991. Textbook of Medical Physiology, Eighth Ed. W.B. Saunders Co., Philadelphia, PA. Halliwell, B. and Gutteridge, J. 1995. Free Radicals in Biology and Medicine. Clarendon Press, Oxford. Linder, M. 1991. Nutritional Biochemistry and Metabolism, Second Ed. Appleton and Lange, Norwalk, CT. Mathews, C. and van Holde, K.E. 1990. Biochemistry. The Benjamin Cummings Publishing Co., Inc. Shils, M. and Young, V. 1980. Modern Nutrition in Health and Disease, Sixth Ed. Lea & Febiger, Philadelphia, PA.


--
Vitanet &reg


(http://vitanetonline.com/forums/Index.cfm?CFApp=1&Message_ID=520)
---
REFERENCES



Date: June 25, 2005 12:40 PM
Author:
Darrell Miller (dm@vitanetonline.com)
Subject: REFERENCES

REFERENCES
1Penelope Od y. The Complete Medicinal Herbal. ( New Yo rk : Dorling-Kindersley, 1993) 64. 2I. Hi n d m a rch and Z. Subhan. "The Ps yc h o p h a r - m a c o l o g i c a l Effects of Ginkgo Biloba Extract in Normal Healthy Volunteers." Int. J. Clin. Pharmacol Res., (1984), 89-93. 3B. Gebner and M. Klasser. "Study of the Long-Term Action of Ginkgo Biloba Extract on Vigilance and Mental Pe rformance as Determined by Means of Qu a n t i t a t i ve Pharmaco-EEG and Psychometric Measurements." Arzneim-Forsch. (1985) 35, 1459-65. 4James Brady MD. "A Scientific Herb for Symptoms of Aging." Doctor's Best. (Laguna Hills, California). 5G. Vorberg. "Ginkgo Biloba Extract (GBE): A Long-Term Study of Chronic Cerebral Insufficiency in Geriatric Patients." C l i n i c a l Trials Journal. (1985) 22, 149-57. 6Michael Murray N.D., and Joseph Pizzorno, N.D. Encyclopedia of Na t u ral Medicine. ( Rocklin, California: Prima Publishing, 1991) 34. 7F. Juguet, K. Drieu and A. Piriou. "Decreased Cerebral 5-HT1A Receptors During Aging: Re versal by Ginkgo Biloba Ex t r a c t , " J . Pharm. Pharmacol. 1994 Apr. 46(4): 318-8. 8Ody, 64. 9Today's Herbs, "Ginkgo." (Provo, Utah: Woodland Health Books, September, 1992) 49. 10Today's Herbs, 50. 11 F. Hoffmann, C. Beck, A. Schutz and P. Offermann. "Ginkgo Extract EGb 761 (tenobin)/HAES versus naftidr o f u ry l ( Du s o d r i l ) / Haes. A Randomized Study of Therapy of Su d d e n Deafness." Laryngorhinootologie. 1994 March 73(3): 149-52. 1 2Rita Elkins. The Complete Home Health Ad v i s o r. ( Pl e a s a n t Grove, Utah: Woodland Books, 1994) 233. 13N. Kobayashi, R. Suzuki, C. Koide, T. Suzuki, H. Matsuda and M. Kubo. "Effect of Leaves of Ginkgo Biloba on Hair Regrowth in C3H Strain Mice." Yakugaku-zasshi. 1993 Oct. 113(10): 718-24. 14R. Kaezelmann and F. Kade. "Limitation of the Deterioration of Lipid Parameters by a St a n d a rd i zed Ga r l i c - Ginkgo Combination Product: A Multicenter Pl a c e b o - C o n t rolled Do u b l e - Blind St u d y. " Arzneimittelforschung. 1993 Sept. 43(9): 978-81. 15A. Tamborini, and R. Taurelle. "Value of Standardized Ginkgo biloba Extract (EGb 761) in the Management of Congestive Symptoms of Premenstrual Syndrome." Review Gynecol. Obstet. 1993 Jul-Sep 88(7-9): 447-57.


--
Vitanet &reg


(http://vitanetonline.com/forums/Index.cfm?CFApp=1&Message_ID=466)
---
Summary of Specific Actions Associated with Ginkgo



Date: June 25, 2005 12:39 PM
Author:
Darrell Miller (dm@vitanetonline.com)
Subject: Summary of Specific Actions Associated with Ginkgo

Summary of Specific Actions Associated with Ginkgo
• Improves blood circulation and oxygenation of brain cells, which boosts brain function and helps to treat disorders such as senile dementia, some types of depression and Alzheimer's disease.
• In stimulating brain cell oxygenation, may significantly improve mental clarity and alertness.
• Strengthens the vascular system, which helps decrease the risk of blood clots, therefore lessening the probability of strokes. • Tissue oxidation and nutrient transport are enhanced, there by contributing to the treatment of any vascular disease such as tinnitus in the ear and any macular generation in the eye, as well as leg pain due to arterial insufficiency. • May contribute to less organ rejection in the case of transplants by inhibiting a compound called PAF (platelet activating factor) which is involved in the rejection process. • Works as an anti-stress adaptogen herb in its ability to increase ATP at the cellular level, resulting in increased energy and heightened stamina.

Unquestionably, ginkgo will continue to enjoy its current popularity. As baby boomers continue to enlarge the senior citize n block of our population, supplements which have the ability to deter or even prevent age-related disorders will be vigorously sought after.

Ginkgo can be used in these combinations for bioenhancement:

• ginkgo, ginseng, sage, bee pollen, and capsicum
• ginkgo, suma and gotu kola
• ginkgo and garlic
• ginkgo and butcher's broom, centella, milk thistle and bilberry
• ginkgo and vitamin B complex, magnesium, and choline

Ginkgo: Primary Applications

The following are general areas that Ginkgo Biloba can be used effectively:
• Alzherimer's Disease
• Antioxidant
• Attention Span
• Blood Clots
• Brain Booster
• Cardiovascular Problems
• Cerebrovascular Insufficiency
• Circulatory Disorders
• Dementia
• Dizziness
• Edema
• Hypoxia
• Inflammation
• Impotence
• Ischemia
• Longevity
• Memory Loss
• Multiple Sclerosis
• Muscular Degeneration
• PMS
• Raynaud's Disease
• Senility
• Stress
• Stroke
• Tinnitus
• Vascular Disease

Secondary Applications

The following are areas of secondary application for Ginkgo Biloba:
• Allergies
• Angina
• Anxiety
• Arthritis
• Asthma
• Bronchial Infections
• Cancer
• Carpal Tunnel Syndrome
• Cough
• Depression
• Epilepsy
• Eye Problems
• Hemorrhoids
• High Blood Pressure
• Lung Conditions
• Migraines
• Toxic Shock Syndrome
• Transplant Rejection
• Urinary Tract Disorders
• Varicose Veins
• Vascular Impotence
• Vertigo

(http://vitanetonline.com/forums/Index.cfm?CFApp=1&Message_ID=465)