Buy Solaray At Discount Prices Of 43% Off And Up!


Pepper


Messages 1-30 from 50 matching the search criteria.
---
Discover the Wonders of Essential Oils


Date: November 15, 2013 11:38 PM
Author:
Darrell Miller (dm@vitanetonline.com)
Subject: Discover the Wonders of Essential Oils

What are the Source of Essential Oil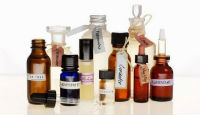 Essential oils obtained from plants are important in helping you stay healthy and in good mood. These oils are extracted from various parts of plants that include flowers, leaves, stem and roots. Water and steam distillation is the popular method of oil extraction employed to deduce the essence of natural plants.
What are the Benefits of Essential Oil
Natural plants are the main source of these volatile essential oils. Hence, the extracts are safe to your health with high therapeutic effects for aromatherapy. For maximum benefits, they are combined with smooth carrier oils such as grape seed oil to provide physical, emotional and psychological therapy essential for the body. Their ability to purify the air makes them a favorite diffuse when vaporized and diffused in the air. Most of volatile oils have antiviral and antibacterial properties. As a result, they inhibit pathogens and microbes when they come into contact with them, completely neutralizing them leaving the air off disease causing microorganisms.
What Essential Oil to use When Relaxing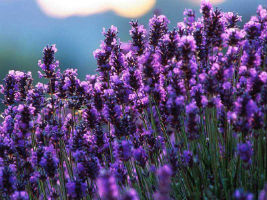 Essential oils set the mood and promote relaxation. We all respond emotionally to scents. Most of these aromatherapy oils tend to be stimulating or promote relaxation. For example, citrusy smell is likely to stimulate while lavender relaxes. We also commonly associate jasmine with romance and the fragrance of roses with love. Oils from chamomile, patchouli, lavender, and clary sage are essential aromatherapy oils best known for reducing depression and stress.
When Having Nasal Problem
Oils clear nasal passages and ease symptoms. Rosemary, Peppermint and eucalyptus are popular essential oils best for alleviating respiratory congestion. They also reduce inflammation in your nasal passage when inhaled therefore relieving symptoms. Although they may not completely resolve your health problem, they can be used as palliatives during spells of illness and disease.
How to Improve Skin Health
Essential oils improve your skin health. They are readily absorbed by the human skin making them ideal for body massage. Studies show that, after just 20 minutes of a full-body massage with 2 percent dilution of lavender oil, its relaxing chemical constituents can be detected in the blood thus providing instant relief. With just few drops of essential oils, you too will soon be knocking on heavens doors.
Reference:
http://www.aromaweb.com/essentialoils/
(http://vitanetonline.com/forums/Index.cfm?CFApp=1&Message_ID=2895)
---
Keeping your body alkalized



Date: November 10, 2013 09:46 PM
Author:
Darrell Miller (dm@vitanetonline.com)
Subject: Keeping your body alkalized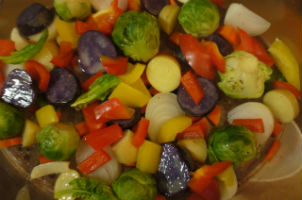 About is Alkaline
Keeping Your Body Alkalized is a term used commonly to refer to maintaining acid-alkaline balance. With the right PH balance, your body will always be in good health. In order to enjoy optimum health, your body needs to have an equal amount of both acidic elements and basic (alkaline) elements.
What Are the Benefits of Alkaline?
There is the mostly asked question- Can You Fight Disease by Keeping Your Body Alkalized? The answer is yes. Basically, PH has its main impact on the body enzymes. Enzymes can only function properly if the level of PH is right, otherwise, the body will be too weak to protect itself from diseases. In some worst scenarios, if the enzyme activity cannot take place anymore, a condition called acute acidosis, then one may be faced by a critical medical condition. If not handled immediately, the situation might lead to death.
Having excess of either can bring devastating impacts. For example, if your body has large volumes of acidity, then you might suffer from serious fatigue, arthritis or eczema. For you to eliminate such a condition, you need to consider one of the following diet tips or lifestyles to alleviate your overall health and maintain your body alkalized.
Eat diets rich in alkaline foods — fruits such as bananas, grapes, and apples boost on alkaline nutrients hence lowering acidic levels in your body.
Increase vegetable consumption — basically, most vegetables are alkaline foods. You should include Peppers, mushrooms and onions in your diet.
Reduce intake of acid forming foods — most food stuffs are composed of acidifying elements such as proteins, sugars and cereals. Other common acidifying stimulants that should be avoided include tobacco, coffee and alcohol. All these lead to acidification of the body compounds.
Drink - an average of 1.5 liters of alkaline water. It will help in flushing out all the toxic components in your body as well as neutralizing acidity in the blood to keep it alkaline.
Exercises — such as aerobic activities are alkaline inducing. Ensure that you go for walks, jogging and other exercises to keep your body healthy.
Reference:
www.goarticle.com
(http://vitanetonline.com/forums/Index.cfm?CFApp=1&Message_ID=2887)
---
All that you may need to know about antioxidants



Date: November 05, 2013 10:00 PM
Author:
Darrell Miller (dm@vitanetonline.com)
Subject: All that you may need to know about antioxidants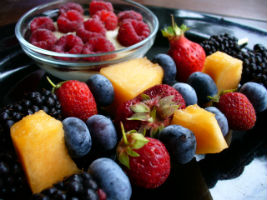 All that you may need to know about antioxidants
Oxidants are elements whose main role is to protect your cells from the harmful effects of free radicals. Free radicals, on their part, are molecules that may be produced by the body when it breaks down food. These molecules may also be produced when your body is exposed to environmental factors like tobacco smoking and radiation. It is worth noting that free radicals have the ability of wrecking damage to cells and causing such diseases as cancers and heart complications. Over the years, studies have consistently revealed that diets high in antioxidants are essential in preventing diseases like Parkinson's disease, Alzheimer's disease and cardiovascular diseases.
Main Source of Antioxidant
The main source of antioxidants is fruits and vegetables. Amazingly, all foods rich in antioxidants are high in fiber, low fat, and are also excellent sources of important vitamins and minerals. It is also important to add that fruits and vegetables rich in antioxidants have bright colors, including purple, yellow, red and orange.
Type of Antioxidant
The five main types of antioxidants are beta carotene, vitamin C, vitamin E, Zinc, and selenium. Others are lucopene and lutein. Beta-carotene (and other carotenoids), can be derived from a long list of fruits and vegetables. Some of these are asparagus, apricot, broccoli, water melon, sweet potato, kale, mango, turnip and peaches.
Vitamin C, as a major and critical antioxidant, can be obtained from kiwi, broccoli, honeydew, kale, orange, papaya, nectarines, strawberries, and snow peas among others.
Vitamin E, another major vitamin antioxidant, can be derived from spinach, red Peppers, sunflower seeds, papaya, pumpkin and carrots among others.
Zinc and selenium are other antioxidants that are essential in maintaining overall body health and boosting the immune system. Common sources of zinc include red meat, poultry, oysters, dairy products, and whole grain foods. Selenium, on the other hand, can be obtained from foods such as tuna, nuts, whole grains, and beef.
Fact About Antioxidant
The most important fact to realize is that popular sources of antioxidants are fruits and vegetables. Where possible, these foods should be eaten raw or steamed. Boiling will do more harm than good.
References:
http://www.webmd.com/food-recipes/antioxidants-your-immune-system-super-foods-optimal-health
(http://vitanetonline.com/forums/Index.cfm?CFApp=1&Message_ID=2878)
---
LUTEIN



Date: October 22, 2013 11:51 PM
Author:
Darrell Miller (dm@vitanetonline.com)
Subject: LUTEIN

LUTEIN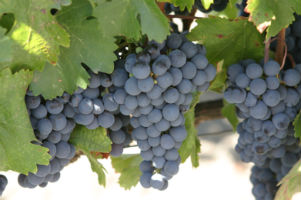 Lutein is referred to as an antioxidant carotenoid which is simply a pigmented nutrient that is. How does Lutein helps the eyes. Lutein is responsible for the yellow colours found in fruits and vegetables. It is present in high quantities in leafy green vegetables such as kale, spinach, corn, orange juice, grapes, broccoli and yellow carrots and is dark in colour. Lutein is obtained by animals either directly or indirectly from plants and employed by them as an antioxidant and also for absorption of blue light. Each and every individual was born with a certain amount of lutein in your eye but it is not produced in the body.
Where is lutein found in the body

The region of the retina responsible for central vision is called the macula. This area is sensitive to blue light and upon exposure to too much light can cause damage to the eyes. Lutein helps to protect this damage by filtering blue light before it can cause damage to the macula.
Also it is evident that lutein in food protects against cataracts as well as macular degeneration that are the common eye disorders. Lutein together with another carotenoid called zeaxanthin form the yellow pigment found in the retina and absorbs blue light that is a harmful component of the sunlight. Lutein is also may help protect carotid arteries found on the neck from clogging which is an indication of atherosclerosis that is a disease that leads to heart attacks.
Conclusion
If you do not eat properly, the amount of lutein in the eyes may deplete as you age. Your body doesn't make lutein therefore it is recommended that you replace this through eating fruits and vegetables that are good sources of lutein. You can also get zeaxanthin in oranges, orange bell Peppers, honeydew melon and also corn. Lutein and zeaxanthin works together and can also be found in egg yolks. Therefore to maintain that good vision always eat lots of fruits and vegetables and they will boost your vision.
References:
http://www.bausch.com/en/reference/lutein for eyes/
(http://vitanetonline.com/forums/Index.cfm?CFApp=1&Message_ID=2853)
---
Black pepper extract - Bioperine



Date: December 21, 2012 01:52 PM
Author:
Darrell Miller (dm@vitanetonline.com)
Subject: Black Pepper extract - Bioperine

Perhaps the biggest question that goes through our mind on the mention of the phrase black Pepper extract is what the benefit of black Pepper extracts is. Piperine is the active ingredient of black Pepper extract. Used together with other natural nutritional supplements, Piperine not only enhances absorption but also bioavailability.

Going back to history, black Pepper helped a great deal in shaping the development of the modern world medicine. Ayurvedic medicine that dates back to 6,000BC, used this extract to enhance digestibility. The internal heat generated by consumption of the Pepper positively influences the ability of the body to absorb nutrients. As a matter of fact the one's nutritional status is not only dependent on what one eats but in his or her ability to absorb as well as transform nutrients into forms that are usable by the body. For maximum benefits it is important that Black Pepper extract (Piperine) is taken a couple of hours after meal.
(http://vitanetonline.com/forums/Index.cfm?CFApp=1&Message_ID=2766)
---
The Role of Vitamin C in Boosting Immunity in Children



Date: December 21, 2012 11:34 AM
Author:
Darrell Miller (dm@vitanetonline.com)
Subject: The Role of Vitamin C in Boosting Immunity in Children

For a growing child, having a good immune system is very important to fight the disease causing bacteria and viruses. Parents need to realize the importance of boosting the immune system of their kids and start taking the steps required for boosting the immune system.

Role of Vitamin C in boosting the children's Immune system

In order to develop a strong immune system, children should be given foods that are rich in Vitamins, minerals and Iron. Among the different vitamins, Vitamin C is the one that plays a vital role in developing the immune system. As the Human body doesn't produce Vitamin C internally, it is very much essential for children to consume foods rich in Vitamin C. This vitamin is water soluble in nature and any extra Vitamin C that is not absorbed by blood would get released from the human body in the form of urination.

Research

Various research studies have proven the positive role of Vitamin C in protecting the body against respiratory infections such as sore throat and common cold. Researchers have also found evidence Vitamin C protect against pneumonia. Currently research is going on to prove the positive impact of Vitamin C in curing heart diseases. Harvard medical school has also started research on this aspect and they are trying to extend the research to find out whether Vitamin C supplement has the capability to prevent diabetes.

Sources of Vitamin C

Fresh fruits and vegetables contain a significant percentage of Vitamin C. Fruits like Oranges, Lemon, Grapefruit and berries like strawberries and blueberries are rich sources of Vitamin C. Vegetables like Potatoes, red Pepper, turnip greens and Broccoli also contain a significant amount of Vitamin C. In addition to fruits and vegetables, Vitamin C supplements are also available in the form of chewing tablets and energy powder. There are also supplements that contain Zinc, Iron in addition to Vitamin C. Zinc and Iron actually enhance the effectiveness of Vitamin C in improving children's immune system.
(http://vitanetonline.com/forums/Index.cfm?CFApp=1&Message_ID=2763)
---
What Is Kava Root?



Date: December 19, 2012 03:53 PM
Author:
Darrell Miller (dm@vitanetonline.com)
Subject: What Is Kava Root?

Kava root or piper methysticum is a kind of shrub that can be found all throughout the South Pacific islands. Locally called as kava kava, this plant is a close relative of black Pepper. Its shrubs have woody roots or rhizomes that contain medicinal properties. People in the South Pacific islands use kava mainly during traditional ceremonies and they have been using this herb as medicine for centuries already.

Traditionally, kava is prepared as a tea or an intoxicating ceremonial beverage. But nowadays, it now comes into several forms such as capsules, extract forms, liquids, tablets, and even topical creams. One of the main benefits of kava is that it promotes relaxation.

Calming effects of kava

Its calming effects are due to a substance called kavalactone. It works almost exactly like a mild sedative and muscle tension reliever. Taking supplements with kava root induces sleep without the hangover effects. Because of that, kava root can help a person sleep easier.

Additionally, the quality of the sleep is also improved. Kava can also elevate the mood of a person promoting the sense of well-being and satisfaction. Kavalactone has calming effects as it can interfere with the brain activity by slightly stimulating the brain waves which eventually make people feel better. Kava is definitely not addictive but its effects may decrease with regular use.

Reduce Anxiety

The calming effects of kava root can relieve anxiety, restlessness and some other stress-related symptoms like muscle tension and spasm. Another active compound that naturally occurs in kava is the flavokawain B which is known as a cancer-fighting property. Other potential benefits of kava root include treatment for ADHD or attention deficit disorder, depression and migraine. When applied topically, kava creams and lotions hastens the healing ability of the skin and treat several skin diseases like leprosy.

If taken improperly, kava supplements can only bring about adversarial effects such as drowsiness, dizziness, gastrointestinal issues and tremors.

Nevertheless, kava can still be very beneficial most especially if taken properly.
(http://vitanetonline.com/forums/Index.cfm?CFApp=1&Message_ID=2756)
---
Kava root and its health benefits



Date: October 18, 2012 07:51 AM
Author:
Darrell Miller (dm@vitanetonline.com)
Subject: Kava root and its health benefits

Kava Root
Also known as the intoxicating Pepper, or botanically Piper methysticum, the kava shrub has for thousands of years been known to have health benefits from its roots. Kava roots have been known to provide relief from stress and physical ailments. With its origin in the pacific, now the kava root is known all around the world for its continued success in providing the mind and body with concentration and relaxation respectively.
The kava root contains a chemical component called kavalactone which when induced creates a relaxing feeling to the mind and body thereby treating stress and insomnia. Other health benefits of kava root are treatment of asthma, migraines and headaches, depression, gout, urinary tract infections, prostate inflammation and even reduction of pain in joints for rheumatism patients.
Recent researchers have proven that the kava root is effective in treating leukemia and cancer of the ovaries as well as having the effectiveness of modern painkillers. It is recommended that you seek a medical expert's advice before you start using kava roots and no alcohol or other drugs should supplement it.
(http://vitanetonline.com/forums/Index.cfm?CFApp=1&Message_ID=2690)
---
What Are Benefits of Goji Berries



Date: August 12, 2012 11:54 PM
Author:
Darrell Miller (dm@vitanetonline.com)
Subject: What Are Benefits of Goji Berries

Goji Berry
Found extensively in Asia and southeastern Europe, the wolfberry, also known as the Goji berry, is one of the most important medicinal plants. It belongs to the same fraternity as Pepper, tomatoes, potatoes and other such similar plants. The Goji Berry is mainly found in the wilderness of the Himalayas as well as the snowy expanses of Tibet. The plant has a number of health benefits and virtues. Here is a look at them.
1-Vitamins and Proteins
Among the different medicinal plants, Goji berries are rare because they have a lot of proteins. The plant is full of amino acids and it is one of the best sources of proteins. On the other hand, the plant has a number of valuable vitamins as well. It is the sources of vitamin C and it provides adequate quantities of this vitamin. Thus, if you take care to include theGoji berries in your diet, you could manage to have a lot of vitamins in your diet. Thus, these berries are really valuable from that aspect.
2-Minerals
Vitamins and proteins are really important for our nutrition and health. However, the body and mind also needs a number of essential minerals. In that matter, the Goji berries are a rich sources of minerals that provide overall nutrition and health. It is the source for 24 source minerals and carotenoids which are found in veggies like carrots and tomatoes. Also, these berries have minerals like selenium, iron, potassium and other such healthy and nutritious minerals. Thus, if you eat Goji berries to a good extent, you can end up having a number of valuable minerals in your body.
3-Anti-inflammatory and Anti-Bacterial
One of the best things about eating the Goji berries is that you can end up having a better protection and security against microbial infections and inflammations. The berries carry many valuable antiseptic properties. These properties end up curing most of your skin inflammations, allergies and bacterial and fungal infection to a great extent. Thus, these berries are known for their antibacterial and medicinal properties and virtues.
4-Antioxidant Properties
The berries are also valued across the world for their immense and effective antioxidant properties. The berries can help to reverse the ill effects and degenerative diseases. The antioxidants in the berries keep the deteriorative diseases in good check. Thus, they help to keep the body's immune systems safe and secure from any disease or damage. Thus, the berries should be taken to counter some terrible diseases.
5-Cures Other Problems
As a medicine, Goji berries are known for curing a number of well-known and common problems. However, they are also useful in solving problems of the kidney and liver. They also lend a helping hand in curing backache and they make the mind alert and active. This is why they are used to make a variety of tea in China.
Goji berries are really valuable plants that should be consumed. They provide all-round protection and security to the body and mind. So, we need to plant Goji berries in our county too.
(http://vitanetonline.com/forums/Index.cfm?CFApp=1&Message_ID=2673)
---
Herbs that Support Healthy Vision



Date: May 21, 2012 08:02 AM
Author:
Darrell Miller (dm@vitanetonline.com)
Subject: Herbs that Support Healthy Vision

The overall health of the eyes is essential to help retain a healthy vision and vision is considered to be one of the greatest assets of the total body health. Healthy vision is important to lead a good life. As the whole body needs exercise, eyes also need exercise regularly. To maintain optimum vision health it is necessary to provide proper nutrients to the eyes. Natural herbs help prevent vision loss and antioxidants are good for aging eyes.
Here are a few herbs that support a healthy vision:
Eyebright (Euphrasia Officinalis)
Eyebright grows wild throughout Bulgaria, Hungary and the Balkans. This herb is grown in Europe for commercial purposes. Eyebright is rich in vitamins A, B, C, D and E, iridoid glycosides, flavonoids and tannins. This herb is used to fro relieving eye problems such as eye strain, pink eye and inflamed, sore and irritated eyes. The common name, "Eyebright," is derived from its use as a nutritional support to the eyes. Eyebright is used in making external poultices, teas, tinctures, fluid extracts and the whole herb is used for dietary use.
Bilberry
Bilberry is a close cousin to blueberry and has been widely used in Europe for eye health. Bilberry is the world's most famous herb that supports healthy vision. Bilberry helps blood to flow easily to the eye nerves. It has an antioxidant called anthocyanins, which protects the delicate eye tissues and protects the eye from the harmful UV rays from the sun. The other nutrients present in bilberry nourish the eye for a clear vision and light adjustment.
Goji Berries
Goji berries contain anthocyanins, the antioxidants which help prevent age related damage and improves blood flow in the eyes.
Wolfberry
Wolfberry is a Chinese herb with potent medicinal properties to strengthen the eyesight. Wolfberry has been in use in China, for centuries, to protect the eye and to promote good vision.
Red Raspberry
Red Raspberry is a native European herb that is used to treat sore eyes. Their leaves are rich in vitamin C and are high in tannin content. This herb is used as eyewash for discharge.
Grape Seed
Grape seed is an important source of nature's most potent antioxidants - proanthocyanidins that are anti-inflammatory, antihistamine and antiallergenic, and they also act as free radical scavengers. Grape seeds helps vitamin C enter the body cells.
Chrysanthemum Flowers
Chrysanthemum flowers help reduce pressure build-up in the eye. Steep chrysanthemum flowers in hot water, drink the beverage or use it to wash eyes in eye-wash cups.
Peppermint
Peppermint is an antioxidant which can clear vision.
Ginkgo Biloba
Ginkgo Biloba improves blood flow in the eyes. People with diabetes will have blood circulation problems and increased blood clotting tendencies. The small clots in the retinal area of the eye leads to poor vision. Ginkgo Biloba reduces the blood clots, increases blood flow and makes the red blood cells more flexible. The flexible red blood cells squeeze through the tiny blood vessels and help to carry more oxygen to tissues and cells.
Herbal treatment for a healthy vision is the best natural way to improve eyesight.
(http://vitanetonline.com/forums/Index.cfm?CFApp=1&Message_ID=2646)
---
Chaste Berry a Women Herb



Date: February 08, 2012 11:51 AM
Author:
Darrell Miller (dm@vitanetonline.com)
Subject: Chaste Berry a Women Herb

Other names of Chaste Berry- Monk's Pepper, Chaste-tree Berry
Chaste Berry is the fruit found on Chaste tree which is botanically known as Vitex. Chaste tree is a decidous tree that grows in a well-drained, acidic soil in full sun. Vitus agnus castus or Chaste Berry is a native to the Mediterranean and Central Asia but now is grown throughout the world. The tree belongs to Verbanaceae family and can grow to a height of 22 feet. It was traditionally used by men in ancient Greece and Rome to reduce sexual desire, treat menstrual disorders and other hormonal problems and as an anti-microbial agent against infections. It is also known as 'Women's Herb' as it regulates hormonal imbalances and promotes women reproductive health. Aside from its medicinal use, it was used as a Peppery condiment. Some of the constituents included in Chaste Berry fruit are flavonoids (casticin, orientin, isovitexin, kaemferol), glycosides (aucubin and agnuside) and essential oils (linalol, sabinene, pinene and limonene). These phytohormone compounds help in regulating the female hormones production and normalising testosterone and progesterone activity.
Effects of Chaste Berry:
ChasteBerry controls and regulates overall female reproductive system.
1. It helps to manage Pre-Menstrual Syndrome: Pre-Menstrual Syndrome is associated with several uncomfortable symptoms, ranging from mood swings to fatigue and hot flushes. Chaste Berry is known to be rich in progesterone that helps to ease out the disturbing symptoms of Pre-Menstrual Syndrome.
2. It helps to normalize menstrual irregulaties: Imbalance in prolactin levels in the body can lead to various complications in women such as amenorrhoea (absence of periods), breast tenderness and reduced milk production in lactating mothers. Chaste Berry balances natural production of prolactin hormone in the body and effectively treats menstrual irregularities and other symptoms such as tenderness of breast and reduced milk secretion.
3. It treats menopausal discomforts: Some women experience dicomfort and other menopausal symptoms that affect their daily routine life. The hormone regulating properties of Chaste Berry help in easing menopausal symptoms such as mood swings and hot flushes and several other physical symptoms associated with hormone deficiency during menopause.
4. It improves overall female reproductive health: Chasteberry has been found to be effective in treating fibroid cysts especially of smooth muscle. It also reduces heavy bleeding associated with perimenopause.
5. It helps in treating Hormonal acne: Hormonal acne are due to imbalance in androgen hormone levels. Increased androgen levels in the body leads to excessive sebum production that causes acne. This wonder herb regulates the androgen levels in the body and thereby helps in treating moderate and light acne. Another way in which this herb prevents acne formation is its anti-bacterial property. The bioactive essential oils present in Chasteberry have anti-bacterial properties that prevent the survival of bacteria. Chaste Berry contains linoleic fatty acid which is responsible for regulating sebum production.
Chaste berry modulates the hormone prolactin with the neurotransmitter dopamine. The active ingredients such as polyphenols in the herb indirectly affects hormones and neurotransmitters and regulate the hormones.
Chaste berry herb is a safe and natural treatment for many women related problems.
(http://vitanetonline.com/forums/Index.cfm?CFApp=1&Message_ID=2564)
---
Raspberry Ketones can help you in losing Weight



Date: February 07, 2012 02:14 PM
Author:
Darrell Miller (dm@vitanetonline.com)
Subject: Raspberry Ketones can help you in losing Weight

According to NHANES (National Health and Nutrition Examination Survey), more than two thirds of Americans are overweight and about one third are obese. Obesity is definitely a serious medical condition that not only reduces your stamina, but can also lead to various health complications such as hypertension, heart disease, diabetes, cancer, sleep apnea, menstrual irregularities, atherosclerosis and many more.
Any attempt to lose weight can succeed only when it is multidimensional. In order to get the desirable results, you will have to bundle various weight loss techniques to get the desired results. In some instances, this can also lead to deleterious side effects. For example, stringent dietary restrictions may result in various nutritional disorders such as goiter, osteoporosis, scurvy and so on. Excessive exercises can also cause various maladies such as depression, fatigue, muscular injuries and insomnia. So What Are Raspberry Ketones?
Raspberry, which is an edible fruit, is quite rich in Vitamin B, antioxidants, folic acid, riboflavin, niacin, magnesium potassium copper and manganese. Aside from these, it also has large amounts of ketones, referred to as "Raspberry Ketones". Actually, ketones are phenolic compounds that help you in losing excess body weight without harming your body in any way.
How do Raspberry Ketones work?
Raspberry ketones, being natural substances work in an entirely different way. Unlike various other weight loss therapies, they work all alone and in the most effective way. They persuade the body to release norepinephrine, which is a stress hormone and affects that part of your brain, which controls responses and attention.
Along with norepinephrine, raspberry ketones trigger a increase in the heart rate, which increases the supply of oxygen to the brain. This also increases the blood flow to skeletal muscles. This results in increase in the energy requirements of the body. In order to get the desired energy, the stored body fat is broken down into much simpler products. Therefore, this lipolytic act of norepinephrine results in body losing considerable fat in an easy and healthy way.
Raspberry ketones have a molecular structure which is identical to the synephrine (orange peeols) and capsaicin (chili Peppers). Both of these compounds active a enzyime known as lipase which triggers rapid metabolism of body fats. Raspberry ketones ensure that the lipolysis process continues at a constant rate. This results in enhanced weight loss within a short time period.
Raspberry ketones also increase the production of T and B cells and thus play an important role in strengthening the immune system of the body. Aside from that, they also nourish the body with all essential micronutrients such as vitamin C, vitamin B, copper, magnesium, manganese and copper.
If you are interested in using raspberry ketones for losing excess weight, then you will find many exciting options on the market. Before buying a supplement or pills, you must ensure that it is made by a reputable manufacturer and comes at a reasonable price and has safe ingredients. Many sellers on the Internet offer exciting deals and you can easily order your requirements right from the comforts of your home.
(http://vitanetonline.com/forums/Index.cfm?CFApp=1&Message_ID=2561)
---
Benefits Of Zeaxanthin



Date: February 07, 2012 08:14 AM
Author:
Darrell Miller (support@vitanet.net)
Subject: Benefits Of Zeaxanthin

With aging, our eyes and the associated muscles weaken. They can degenerate and lose our ability to see properly. Eyes enable us with vision to see the world, and losing the eyesight will halt affect our daily activities and movements. People are frequently worried about losing their sight, and try to find supplements that can prevent the loss of vision. However, this debility can be prevented.
Supplements should be ideally be all natural, healthy, and with no side effects. Zeaxanthin is an important nutrient for eye health. This is found in found in green leafy vegetables, and also in other foods like eggs. Zeaxanthin fulfills most of the requirements that most people look in a supplement.
WHAT IS ZEAXANTHIN
Zeaxanthin and lutein are carotenoids that filter out the harmful high-energy wavelengths of light, and also act as antioxidants in the eye. This helps to maintain and protect healthy eye cells. Out of the six hundred carotenoids found in nature, only these two, Zeaxanthin and Lutein are deposited in high quantities in the retina (macula) of the eye. Unfortunately, our body does not synthesize the zeaxanthin and lutein it requires.
This is the reason why green vegetables, eggs and other sources of these carotenoids are essential to proper nutrition. Daily intake of zeaxanthin and lutein through diet, beverages, fortified foods or nutritional supplements and is very important for the protection and continuation of good eye health.
Studies have indicated that zeaxanthin and lutein can help to lessen the chance of chronic eye illnesses, including cataracts and age-related macular degeneration (AMD).
Zeaxanthin, is also a bioflavonoid, that besides its benefits to ocular health, has been linked to providing many health benefits, including its anti-inflammatory property. Because of zeaxanthin being a carotenoid category bioflavonoid, its main action is over the blood vessels; it works by supporting the blood vessels around the retina area with their proper function.
ZEAXANTHIN BENEFITS
Zeaxanthin is both an anti-inflammatory phytochemical and an antioxidant; hence this has been used as a preventative measure for macular degeneration and cataracts. Its antioxidant properties keep eyes from being damaged from the harmful ultraviolet rays of the sunlight. Overall, zeaxanthin keeps the eye healthier, and looking younger.
ZEAXANTHIN AGAINST CATARACT: Our natural eye collects and focuses light on the retina, and to properly provide this function continuously, the lens must remain clear throughout life. A major cause of cataracts is oxidation of the lens, which clouds it. Antioxidant nutrients, like zeaxanthin and lutein neutralize the free radicals or the unstable molecules associated with this oxidative stress associated with retinal damage. Thus, these phytochemicals play a role in cataract prevention. Higher dietary intakes of vitamin E, zeaxanthin and lutein can considerably reduce the risk of cataract formation.
ZEAXANTHIN AGAINST AGE-RELATED MACULAR DEGENERATION (AMD): Zeaxanthin and lutein reduces the risk of AMD. In fact, studies like AREDS2 (Age-Related Eye Disease Study) are being conducted with supplements containing ten mg lutein along with two mg zeaxanthin each day, how it affects or lowers the chance of developing this degeneration.
FOOD SOURCES OF ZEAXANTHIN
Zeaxanthin is naturally found in some green leafy vegetables like kale and spinach. Other sources of zeaxanthin include egg yolk, yellow squash and bell-Peppers. This makes zeaxanthin available as a completely natural nutrient, with no side effects.
(http://vitanetonline.com/forums/Index.cfm?CFApp=1&Message_ID=2559)
---
Bioperine Promotes Maximum Absorption



Date: February 06, 2012 06:19 PM
Author:
Darrell Miller (support@vitanet.net)
Subject: Bioperine Promotes Maximum Absorption

Bioperine
Bioperine is an extract from black Pepper that contains about 95 percent piperine. Piperine is an alkaloid, the active substance that contributes to nutrients bioavailability and absorption. Bioperine can be combined with other specific nutrients to form different nutritional supplements that can be used for both animal and human consumption. Black Pepper is mostly harvested before ripening, dried in the sun and then the extraction process begins.
How and why use of Bioperine promotes maximum vitamin absorption
Recent research has shown that the use of Bioperine, whose main constituent is piperine, increases thermogenic activity in the body. Thermogenesis is an accelerated metabolic process that takes place in the body cells in which conversion of glucose into energy takes place. An increase in absorption of discount minerals such as selenium and vitamins such as vitamin A has been witnessed to be triggered by the use of Bioperine. Piperine works through initiating the release of catecholamines hormones that stimulate thermogenesis. However, the nutrients should presently available during this time since; the process takes place for a short duration.
Piperine improves the necessary conditions of the intestines thus enhancing vitamins absorption. It alters the intestinal epithelial cell wall making it more permeable to vitamins and minerals. In addition, absorption of protein supplements such as those used by people who are on a dietary weight loss program is also increased. Several researchers have also shown that Bioperine has other benefits in the body, these includes the antibacterial properties and anti allergy properties.
Experiments prove that use of Bioperine increases vitamin and mineral absorption
Several studies on how much piperine promotes nutrients absorption have been carried out hitherto. For instance, an experiment was carried out on the effect of absorption of beta-carotene, vitamin B-6 and selenium which are fat soluble vitamin, water soluble vitamin and mineral in the form of selenomethionine respectively in the presence and absence of piperine. The experiment showed that absorption of these vitamins and mineral selenium increased appreciably when taken with Bioperine. There was 60 percent increase in absorption of beta-carotene and vitamin B-6 while 30 percent absorption was noticed for selenium. The experiment was carried out using 5 milligrams of Bioperine. Another experiment also showed a 30 to 200 percent increase in the absorption of Coenzyme Q-10.
Bioperine is the only piperine product to undergo comprehensive health tests and to be patented for the effect of increasing nutrients absorption, more so vitamins and minerals. By creating metabolic changes that require vitamins and minerals, Bioperine creates a nutritional need and then follows by increasing the nutrients bioavailability to meet the need. However, the process takes place in a short period. It is therefore advisable to co-administer minerals and vitamins with Bioperine so that they will be available during the right time for absorption. Unfortunately, research has shown that taking black Pepper in its natural form does not yield the same results as those of taking Bioperine. This is mainly because the bioavailability of piperine is not that high in the natural form. Finally, antibacterial and anti allergy properties of Bioperine diversifies its application in medication.
(http://vitanetonline.com/forums/Index.cfm?CFApp=1&Message_ID=2557)
---
The Benefits of Stevia for Diabetics



Date: February 05, 2012 08:38 PM
Author:
Darrell Miller (dm@vitanetonline.com)
Subject: The Benefits of Stevia for Diabetics

No herbal sweetener in the world packs the punch that stevia does. Derived from the plant Stevia rebaudiania, ground stevia leaves have ten to fifteen times the sweetness of sugar, and purified stevia extract has 200-300 times the sweetness of sugar.
Stevia is very popular in many countries, especially among diabetics. Diabetics love stevia for a variety of reasons: its safety, its lack of any effect on blood sugar, the fact that stevia has almost zero calories, the wide variety of products it is included in, and its unique ability to enhance citrus flavors and ice cream.
Unlike artificial sweeteners, stevia is perfectly safe. Stevia has been used in Japan for decades, and the Japanese have very strict standards governing the use of dietary supplements. They have conducted numerous studies on stevia, and no study to date has ever uncovered any harmful effects. Research conducted in the United States and other countries has also failed to find anything hazardous about stevia. In addition, stevia has been consumed for thousands of years in Brazil and Paraguay with no reported negative effects.
Stevia has zero effect on blood sugar. It does not effect insulin secretion in any way, and no diabetic has ever experienced difficulties with stevia. Contrast this with the effects of table sugar and it is clear that stevia is a clear winner.
Unlike table sugar--which is notorious for being calorie laden--stevia contains virtually no calories, which means that no one on a diet has to worry about consuming too much stevia.
There are a wide variety of products available for dieters interested in consuming stevia. Liquid stevia extract is quite popular and can be found in flavors like chocolate, vanilla, Peppermint, and more. It is relatively inexpensive, because a little stevia goes a very, very long way.
If you are a diabetic worried about artificial sweeteners but not yet willing to give up diet soda, stevia is the solution to your problem. While usually only available at health food stores and a few supermarket chains, stevia soft drinks exist. If you can find them, you should give them a try, and if you like them, then you can easily subsitute them for the less healthy aspartame diet drinks.
For those interested in ice cream, stevia makes wonderful ice cream. Unlike granulated sugar, which adds a grainy texture to ice cream, stevia adds no irritating textures and leaves ice cream perfectly smooth. If you make your own stevia ice cream you are going to be in for quite a treat, and even more so if you decide to make citrus flavored stevia ice cream.
No one yet understands why stevia enhances citrus flavors, but it undoubtedly does. It is difficult to describe, but stevia has a way of intensifying flavors like lime and lemon in a way that makes those flavors more delicious. Of course, individual tastes vary, but it is generally agreed that stevia lemon sorbet is a treat par excellence.
Don't hesitate to give stevia a try. This ancient herb is the perfect modern solution for diabetics with a sweet tooth.
(http://vitanetonline.com/forums/Index.cfm?CFApp=1&Message_ID=2553)
---
Why Is Capsicum Cayenne Good For The Heart?



Date: December 27, 2011 07:48 AM
Author:
Darrell Miller (dm@vitanetonline.com)
Subject: Why Is Capsicum Cayenne Good For The Heart?


Cayenne and Heart Health
The heart is something that is vital to any one of us and that is a fact. Recent numbers have revealed that over a million Americans die each year of a heart attack. So all the more reason for us to be careful with our hearts, make sure we keep it in good health and make sure we do everything we can to keep it working like it should because I am pretty sure that you do not want to be part of that next million next year.
Heart Health
Our heart is one of those organs in the body that truly plays an integral role and the none functioning of it will cause your expiration in just a matter of minutes unlike other organs when damaged there is still a possibility for you to survive it, but no, not the heart, once you are done, you are done and that is why its health should be one of our main concerns. The heart's main function is to supply blood to other parts of the body and it is literally our pumping station. It does not stop at any time in our entire life, I am sure no one will contend with that. So I feel that it is our obligation to find out how we can keep the heart healthy. Well, the usual will always be there like exercise and proper diet but if you want to look at other ways aside from that and aside from medication then the way to go is the natural way and what can be more natural than supplementing with something which is derived from an everyday vegetable like Peppers.
Capsicum
This refers to the wide variety of tropical Pepper plants and as such is also known by other names like cayenne Pepper, chilli Pepper, red Pepper, paprika, Hungarian Pepper and Mexican Pepper. It is unclear as to what exactly is its geographical origin but it is commonly agreed upon that it is a native of tropical regions such as China, Philippines, Tonga, Samoa, Iraq, Haiti, Hawaii and Mexico. One of its benefits is its ability to regulate blood circulation and alter temperature regulation because of the substance found in it which is known as capsaicin. Its seed has been proven in various studies to have antibiotic properties and if applied topically can even desensitize nerves and can be used as an anesthetic. When used as a liniment it is able to help with the stimulation of circulation as well and aid in the removal of waste (detox) products therefore allowing an increase in nutrient flow to the different tissues in the body which is why it is effective in relieving muscle spasms, bursitis and shingles.
Good for the Heart
One of the reasons why it is good for the heart is because it has the ability to stimulate blood vessels dilation and help relieve chronic congestions which in turn will improve blood circulation. It also has the ability to lower blood cholesterol levels and increase metabolism which are both vital to maintaining heart health.
(http://vitanetonline.com/forums/Index.cfm?CFApp=1&Message_ID=2551)
---
What Makes Curamed such a good Pain Remedy?



Date: October 24, 2011 08:24 AM
Author:
Darrell Miller (dm@vitanetonline.com)
Subject: What Makes Curamed such a good Pain Remedy?

Curamed And Pain (Inflammation)
Curamed is an herbal supplement primarily used as a pain relief treatment. This product is a combination of many herbs which has anti - inflammatory properties. In addition, this supplement which is a blend of many herbs is also useful in enhancing the defense mechanism of the body against harmful microorganisms and illnesses. And not to mention, Curamed also contains powerful antioxidants to help protect the body from free radical damage.

Many users have reported that Curamed is effective as a pain remedy. Clinically, Curamed is approximately equal to 4,000 milligrams of curcumin and 85,000 milligrams of turmeric. Turmeric is a Pepper - like herb which has a bitter taste but mild aroma. This herb is commonly used since the ancient times as a home remedy for pain. The mechanism of action of this herb is said to be because of its ability to reduce inflammation thus reducing swelling and pain sensation. Clinical studies showed that the substance in turmeric is called curcumin. This is the chemical substance in the herb which has a strong anti – inflammatory property. It can even relieve swelling and pain during osteoarthritis and rheumatoid arthritis attacks. The anti –inflammatory effect of curcumin has been compared to that of the common and effective anti -inflammatory drugs such as hydrocortisone and phenylbutazone. The good thing is that though they may have similar actions, curcumin does not have the toxic effects associated with those drugs such as ulcer formation, leucopenia and intestinal bleeding.

Curamed supplement contains proprietary complex which can provide an enhanced bioavailability and constant retention time inside the body. It is formulated using a distinctive and patented process so that it can deliver the anti – inflammatory ingredient curcumin to the body 1000%. The patented process also allows the chemicals to be inside the body for about 8 to 12 hours. Curamed is clinically studied and proven with the help of intensive research. In addition, Curamed has also been found to be an effective liver detoxifier and protectant.

Other ingredients containing the Curamed supplement include triglycerides, glycerin phosphatidylcholine lecithin, purified water and beeswax. It contains only natural ingredients and has no sugar therefore it is safe for diabetic patients and those who are under weight loss programs. It also contains no salt and gluten making it safe for cardiovascular disease and Celiac disease patients, respectively. Each product container contains 30, 60 or 120 750 milligram – soft gel. It is made available in health food stores, drug stores and even Online. Make sure to check labels before purchasing since there are many imitations and fraud.

Recommended dosage depends on the individual's age, gender, pain threshold, health condition and other related factors. The recommended dosage is usually one to two soft gels everyday. Give Curamed a try and feel the difference!

(http://vitanetonline.com/forums/Index.cfm?CFApp=1&Message_ID=2523)
---
How Much Fiber Is In A Tomato And Its Health Benefits?



Date: October 18, 2011 05:43 PM
Author:
Darrell Miller (dm@vitanetonline.com)
Subject: How Much Fiber Is In A Tomato And Its Health Benefits?


Overview
It is one of my favourite, and I always use it in my meals. I actually just had a pasta dish with lots of tomatoes. When I was a kid, I never really thought much about tomatoes, but I guess as you mature sometimes your taste for things changes. Plus while growing up and I started to get into health and nutrition and exercising I learned that there also is an awesome amount of health benefits that comes with a daily consumption of tomatoes. That all the more gave me a reason to put tomatoes in my all-time favourite ingredient in my food may it be an elaborate pasta dish or something as simple as tomatoes and chicken kebabs, just put it on the grill and add some salt and Pepper and it's all good. Aside from it being great for food though and being my favourite ingredient, there is most definitely more to know about tomatoes and the various health benefits it could give.
Tomatoes and Fiber
Tomato is wrongfully referred to as a vegetable and I say this because anything with seeds is technically a fruit. Any other part of the plant like the leaves that do not have seeds, like broccoli and lettuce are vegetables. It is typically a red fruit and originally was found in South America. It was spread all over the world by the Spaniards when they colonized the Americas. Now it is grown almost anywhere in the world. The tomato is also 50% fiber and have various health benefits and is known for it, however in terms of its high fiber content, we need to look at how fiber benefits our body.
Fiber
Fiber is a substance that helps our body in many ways and one of the most important things it does is helping with the maintenance of our digestive system. It helps in the cleansing process of the colon and keeps it healthy and away from damage from toxins and chemicals, it does not allow them to stay long in the colon to make damage due to consistent bowel movements that fiber helps us with. Studies even have shown that fiber can help with reducing the risk of heart disease and some types of cancer. Colon cancer is one of them and another is breast cancer, studies have shown that by just ingesting 30 grams of fiber a day you will help lower the risk of breast cancer by 50%.
Other Health Benefits of Tomatoes
One of the reasons why tomatoes are able to provide so much health benefits is because of its high contents of lycopene. It is a vital antioxidant in the body which is the key in the body's fight against cancer cells and its development. Studies have shown that it is able to aid in the prevention of prostate cancer, cervical cancer, colon cancer, rectal cancer and others just to name a few because of its high lycopene levels.
Have you had your lycopene or tomatoes today?
If you do not like tomatoes, a supplement can give you the same health benefits without the flavour of tomatoes.
(http://vitanetonline.com/forums/Index.cfm?CFApp=1&Message_ID=2518)
---
How Much Turmeric Should Be Taken For Alzheimer's?



Date: October 05, 2011 02:08 PM
Author:
Darrell Miller (dm@vitanetonline.com)
Subject: How Much Turmeric Should Be Taken For Alzheimer's?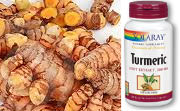 Turmeric is an herb which is a perennial plant included in the family of gingers. This plant is considered to be rhizomatous and has been found to be abundant in tropical countries such as South Asia. For its cultivation, this plant must grow in a climate with a temperature of 20 to 30 degrees Celsius and ample amount of yearly rain. In these kind of climates, this herb can grow healthy and abundantly. In some countries, an annual collection of rhizomes is done and then reproduced and grown the next season.
Turmeric is commonly used as a culinary spice or ingredient. It is dried in extreme temperatures of ovens and ground into a yellow to orange powder. This spice is common in many Asian dishes. Aside from its culinary use, it can also be helpful in maintaining the health of the human body. The known active ingredient of turmeric is Curcumin. This chemical substance has a unique slightly metallic taste and Peppery in flavor. It also has a mustard–like aroma. Hence, it is considered to be an important condiment in many Middle Eastern recipes. In addition to Curcumin, turmeric consists of about 5 % of essential oils.
With its many health benefits, one of the most interesting is its effect on the brain in helping prevent the onset of Alzheimer's disease. Clinical studies and surveys reveal that people who consume large quantities of curry have a lesser risk and incidence of having Alzheimer's disease. Therefore, intensive studies are being conducted to test and prove its safety and effectiveness as a chemical substance which can greatly help in the prevention of the increasing number of Alzheimer's disease cases. Other factors are also considered such as the individual's diet, familial history, social and economic status as well as lifestyle.
Alzheimer's disease has been closely related to the increasing damage of brain cells due to oxidation. This brain damage will significantly cause an effect to the person's memory thus Alzheimer's disease occur. Curcumin in the turmeric has the potent capacity to prevent this cellular damage thus slowing the development of such disease. Studies have also shown that Curcumin can significantly impede certain mechanisms that are involved in the progress of Alzheimer's disease. Aside from its benefit in decreasing the risk of Alzheimer's disease, turmeric also has a potential anti – inflammatory property and can effectively regulate blood cholesterol levels.
The recommended dosage of turmeric has not yet been officially established. Therefore, if you are planning to supplement with turmeric, it would be best that you should consult your doctor. The dosage of this supplement varies from person to person in terms of age, weight, other health conditions and status of his/her Alzheimer's disease.
(http://vitanetonline.com/forums/Index.cfm?CFApp=1&Message_ID=2482)
---
What is Bioperine and How Does It Help with Absorption of Vitamins



Date: April 21, 2011 03:14 PM
Author:
Darrell Miller (dm@vitanetonline.com)
Subject: What is Bioperine and How Does It Help with Absorption of Vitamins

Get more from your food with Bioperine.
Bioperine is a patented form of an alkaloid found in black Pepper. It is derived entirely from piperine, an organic compound responsible for the spicy taste of black Pepper and long Pepper. Piperine has been noted for its thermogenic properties believed to speed up the absorption metabolism of digested foods. Recent studies have discovered that it also interferes with the release of enzymes that govern the bioavailability of drugs and supplements. By so doing, it enhances the rate of absorption of vitamins.
The human body has a complex mechanism of controlling the substances that get in and out of systemic circulation. The first pass occurs in the alimentary canal, where gastrointestinal enzymes break down substances into smaller compounds. It is believed that a very small percentage manages to undergo intestinal absorption after digestion. In general, this is the part where constituents of supplements remain undigested and instead enter the colon together with waste materials.
The liver plays a central role to the metabolism of drugs and most bioactive compounds. The compounds that pass the intestinal walls and enter the hepatic portal system, a group of veins that direct blood and other compounds from the gastrointestinal tract to the liver, is further metabolized inside the liver. Anything that the body considers foreign is sent to the kidneys and easily excreted through the urine. This is the reason why bioavailability is significantly reduced after ingestion.
Counteracts Effects of Enzymes
Bioperine is the only compound known to interact with enzymes that controls the metabolism of foreign materials within the intestinal epithelium. P-glycoprotein is released in the digestive tract to deal with drugs and xenobiotics found in our diet. Vitamins are no exception to the tightly regulated process of absorption in the intestines. These enzymes transport digested compounds to the liver.
It has been observed that piperine appears to reduce the expression of p-glycoprotein in the alimentary canal and other parts of the body. Proponents believe that bioperine, a purer form of piperine, is capable of counteracting the effects of the enzyme within the intestinal epithelium, making it easier for vitamins and supplements to enter the hepatic portal system.
Increases the Rate of Metabolism
Not all compounds that undergo the first-pass effect interact with the cells and tissues they are supposed to act on. If they should have an effect on any cell, they are still subjected to the actions of enzymes specialized for the expulsion of xenobiotics found in the systemic circulation and the rest of the body. For example, CYP3A4 removes foreign materials from the cells and facilitates their excretion.
Bioperine is touted to induce thermogenesis and stimulate cellular activities. By so doing, the effects of bioactive compounds are achieved while they remain inside the cells and tissues. The thermogenic properties of bioperine influence the rate of metabolism of digested compounds, including vitamins, minerals, and components of herbal preparations. Note that it can increase the update or prescription medications as well, so caution should be observed when consuming bioperine with medications.
If you want to give your body a nutrient boost, add bioperine to your supplement regiment to boost absorption.
(http://vitanetonline.com/forums/Index.cfm?CFApp=1&Message_ID=2280)
---
Why Should I be Using a Natural Mouth Wash?



Date: March 18, 2011 04:51 PM
Author:
Darrell Miller (dm@vitanetonline.com)
Subject: Why Should I be Using a Natural Mouth Wash?

Natural Mouth Wash, Should you Switch?
Natural mouth washes have been around since time immemorial. Earliest accounts point to their use in treatment of gingivitis, but only recently have they played an important role in oral hygiene. The discovery of antiseptic compounds, such as chlorhexidine, has brought mouth washes into mainstream popularity. Their commercial value remains strong although new studies seem to favor the use of natural mouth washes.
Provides Excellent Antiseptic Properties
Salt solution is among the earliest of all natural mouth washes. It is easy to prepare and proven to aid against mouth infections. In Greek and Roman antiquity, physicians recommended a mixture of salt and vinegar, which does kill certain microorganisms in the mouth cavity known to cause dental carries. This has also been used in Ayurvedic and Chinese Medicine in allaying mouth pains and promoting periodontal health.
The ancient text of Jews, the Talmud, records the use of olive oil for gum problems. Today plant-based oils are widely accepted to display excellent antiseptic properties, and there is scientific consensus that most essential oils are potent enough to denature pathogenic microorganisms. Aloe vera, cinnamon, fennel, tea tree, myrrh, and Peppermint are becoming increasingly popular as ingredients for natural mouth washes largely owing to their desirable scents in addition to being potent bactericides.
Avoids Bad Effects of Synthetic Compounds
The appeal of natural mouth washes lies in the absence of chemical compounds suspected to be harmful to the oral mucosa and the entire mouth cavity. Parabens are a group of chemicals that are commonplace in the cosmetic industry. Among all chemicals present in mouth washes, they are the most controversial in that studies have associated them to carcinogenic effects and estrogenic properties.
It is a well-established fact that sodium lauryl sulfate, or SLS, a chemical derived from lauryl alcohol and sulfate trioxide, is an irritant whether consumed or topically applied to body surfaces. Moreover, their presence in toothpastes and mouth washes has been linked to higher incidence of aphthous ulcers, or what we refer to as canker sores. Natural mouth washes do not contain SLS, but are known to mimic the antimicrobial properties of SLS to teeth and gums.
Synthetic dyes have long been recognized as irritants to the endothelium that line the mouth, and a few are known carcinogens in animals. Triclosan, an antifungal and antimicrobial agent widely used in many types of disinfectants, is now tied to disturbances in the endocrine system. Natural mouth washes are products that can be replicated at home, with the use of ingredients that are all-natural and at the same time devoid of identified irritants.
Relieves Inflammatory Oral Problems
Natural mouth washes are just as effective as those that contain compounds derived from reactions of organic compounds. In the past few decades synthetic compounds have been commercially touted to be effective against inflammation, but there is also a resurgence of interest in naturally occurring compounds, which are equally helpful in inhibiting inflammatory mediators present in the mouth.
If you are using a commercial mouth wash, changing to a natural mouth wash can free you from consuming chemicals that might cause cancer.
Do the switch today!
(http://vitanetonline.com/forums/Index.cfm?CFApp=1&Message_ID=2252)
---
Spearmint Is a Powerful and Natural Remedy for all who use its leaves



Date: September 09, 2010 12:59 PM
Author:
Darrell Miller (dm@vitanetonline.com)
Subject: Spearmint Is a Powerful and Natural Remedy for all who use its leaves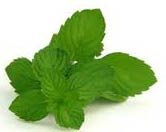 The spearmint is a species of mint that is native to a lot of Europe and southwest Asia. However, its exact natural range is uncertain because of extensive early cultivation. The herb can be found growing in wet soils. It is also an invasive species in the Great Lakes region. There, it was first sighted in 1843. The spearmint plant is an herbaceous rhizomatous perennial plant. It can be found growing thirty to one hundred centimeters tall. The leaves are five to nine centimeters long and have a serrated margin. The plant produces pink or white flowers that are slender spikes. The name 'spear'mint comes from the pointed leaf tips.
The spearmint plant is grown for its aromatic and carminative oil. This oil is referred to as oil of spearmint and grows well in nearly all temperate climates. The plant is often grown by gardeners in pots or planters because of its invasive spreading roots. The plant prefers partial shade. However, it is still able to flourish in full sun or even mostly shade. The plant is best suited for loamy soils that have plenty of organic material. The leaves of the plant can be used whole, chopped, dried and ground, frozen, preserved in salt, sugar, sugar syrup, alcohol, oil, or dried. After the plant flowers, the leaves lose their aromatic appeal.
Spearmint is very similar to Peppermint in the action that it provides. However, it is milder in its activity. Spearmint was the original mint that was used for healing. It should be noted that Peppermint is actually a hybrid of spearmint. The Egyptians, Greeks, and Romans used the mint anciently for its medicinal value.

This herb is very valuable. Most individuals are able to tolerate spearmint well. It is excellent for the gastrointestinal tract. One of its best helps is in soothing an upset stomach by soothing the stomach and intestines. Spearmint increases circulation in the stomach. It also helps to control vomiting that is a result of morning sickness during pregnancy. The oil that is found in spearmint leaves is responsible for working on the salivary glands to aid digestion. It also stimulates gastric secretions. The herb is a gentle and effective remedy for babies with colic. The herb also helps to relieve smooth muscle spasms, increase blood circulation, promote sweating, and relieve pain.
In short, the leaves of the spearmint plant are used to provide alterative, antiemetic, antispasmodic, aromatic, carminative, diaphoretic, diuretic, nervine, stimulant, and stomachic properties. The primary nutrients found in this herb are calcium, iodine, iron, magnesium, potassium, sulfur, and vitamins A, B-complex, and C. Primarily, spearmint is extremely beneficial in treating colds, colic, flu, gas, nausea, and vomiting. Additionally, this herb is very helpful in treating bladder inflammation, chills, cramps, dizziness, edema, fever, indigestion, kidney inflammation, kidney stones, spasms, and inhibited urine.
In order to obtain the best results when supplementing with this, or any herb, it is important to consult your health care provider before beginning any regimen. For more information on the many beneficial effects provided by spearmint, please feel free to consult a representative from your local health food store with questions.
(http://vitanetonline.com/forums/Index.cfm?CFApp=1&Message_ID=2184)
---
Green Foods Can Boost Improve Wellness



Date: April 19, 2010 10:29 AM
Author:
Darrell Miller (dm@vitanetonline.com)
Subject: Green Foods Can Boost Improve Wellness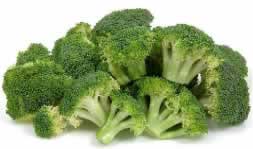 Green foods are phyto-foods that typically contain a high amount of chlorophyll, which is the substance that gives plants their green color. Also, chlorophyll allows the plant to use sunlight to access nutrients from the soil. These plants contain some of the most important nutrients, which includes vitamins, minerals, bioflavonoids, antioxidants, protein, amino acids, enzymes, and fiber. The high content of nutrients found in green foods makes theme extremely valuable for keeping the body in optimum health. Some green foods include algae, cereal grasses, and legumes.
Green foods are not always green in color. There are a variety of colors that can be found in the green foods category. Some greens include spirulina, chlorella, blue-green algae, wheatgrass, barley, alfalfa, broccoli, spinach, parsley, cabbage, rice grass, kale, and celery. Additionally, there are red, yellow, and orange green foods. These include the tomatoe, cranberry, cayenne, red and yellow Peppers, orange juice, grapefruit, pineapple, brown rice, papaya, and squash. There is also a blue group of green foods, which includes grape skin extract, black cherry, beet juice, and elderberry. The white group of green foods includes apple pectin, garlic, and onion.

There are four green foods that are especially beneficial to the body. The first of these is baby broccoli. The federal diet recommendation for adults includes at least three cups of dark leafy greens in a week. This includes broccoli, kale, mesclun, and spinach. Broccoli sprouts are great because they contain more vitamins than the adult version. There is no need to take your greens as juice, unless you prefer them that way, as the full vegetable provides the body with much more fiber. Secondly, it is believed that the Chinese may have lower cancer rates because of their consumption of green tea.
Green tea should be consumed when it is freshly brewed, as bottled or instant tea has little key catechins to work as antioxidants. One may need to take green-tea pills or expect to spend a good deal of time brewing and drinking to get the full benefits. Research shows, concentrated green tea pill that are equal to eight to sixteen cups a day is required in order to boost the production of enzyme enough to make carcinogens less toxic. The third is limes, which are plentiful in vitamin C and act as a potent antioxidant. Scientists have shown that vitamin C, and potentially other antioxidants, can indeed inhibit the growth of some tumors. Lastly, it has been found that garlic may be responsible for blocking the formation of potent carcinogens in the liver. Additionally, it acts as a natural antifungal and possesses antibiotic like properties.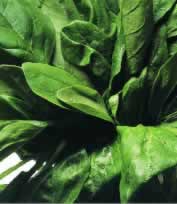 Green foods have gradually risen in popularity, as many individuals are becoming more and more concerned about their health. When they think they are not getting enough essential nutrients in their diets, they often turn to green foods. Everyone could benefit from the addition of green foods to their diet. This is especially true for those individuals who are in poor health. Additionally, athletes are in need of extra nutrients. This is because they often put their bodies under stress because of the intense training they go through.
Green food supplementation could help the body grow muscle and bone tissue. Pregnant women, along with those developing fetuses, could definitely use the extra nutrients, especially during development stages. For more information on the many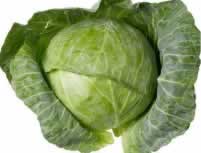 beneficial effects provided by green foods, please feel free to contact a representative from your local health food store.
(http://vitanetonline.com/forums/Index.cfm?CFApp=1&Message_ID=2156)
---
Fight Inflammation With Inflama-Care - Anti-inflammatory herbal combination



Date: March 22, 2010 09:07 PM
Author:
Darrell Miller (dm@vitanetonline.com)
Subject: Fight Inflammation With Inflama-Care - Anti-inflammatory herbal combination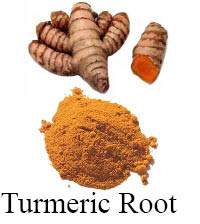 Turmeric / Boswellia Complex
Our modern lives have untold benefits, as well as great challenges. Our dependence on man-made toxic chemicals, junk food, nutrient-imbalanced diets, and our stressful, sedentary lifestyles can alter our biochemical metabolism and affect our health. These unhealthy lifestyles and environmental changes have set our immune system on overdrive, a state call metabolic inflammation. Planetary Herbals Inflama-Care is a potent, herbal response to these modern challenges.
The Inflammation Cycle
As toxins and stress begin to alter our body chemistry and change the function of vital tissues, our body reacts with metabolic inflammation just as if it were being attacked. This reaction may result in a perpetual cycle of chemical imbalances and suboptimal health. Yet metabolic inflammation is often below the threshold of perception, not noticed or felt for years after its starts. It is only much later that the altered biochemistry and the system imbalances that it generates are noticed.
A Powerful Herbal Blend

Inflama-Care helps support the body's natural response to metabolic inflammation. The main component of the formula is the rhizome of the curcuma species, long used as a spice in India. Known worldwide as turmeric (Curcuma longa), it acts as an anti-inflammatory by inhibiting the activities of cytokines—inflammation messengers. This world-renowned spice is supported by boswellia, which inhibits proinflammatory enzymes, and ginger, an antioxidant that inhibits prostaglandin and leukotriene biosynthesis. Other herbs in the formula that inhibit inflammatory action include willow bark, Chinese skull cap, corydalis, holy basil, and hops.
The PhytoDynamic Difference
Planetary Herbals presents inflama-Care to help maintain the body's biochemical balance and integrity. Inflama-care was formulated with a profound understanding of the ways in which plant compounds interact with human physiology. Planetary Herbals phytodynamic principles draw on herbal tradition, scientific research, and a level of clinical expertise unmatched in the natural products industry. Thie result: herbal products unsurpassed for quality and consumer satisfaction.

| | | |
| --- | --- | --- |
| | Amount | %DV |
| Calories | 5 | |
| Calcium (naturally occurring and dibasic calcium phosphate) | 57 mg | 6% |
| Sodium (naturally occurring) | 5 mg | <1% |
| Turmeric Rhizome Extract (95% curcumin) | 900 mg | |
| Boswellia serrata Gum Resin Extract (85% boswellic acid) | 400 mg | |
| Ginger Root Extract (5% gingerol) | 250 mg | |
| Willow Bark Extract (15% salicin) | 100 mg | |
| Chinese Skullcap Root Ext. (30% flavones) | 100 mg | |
| Bromelain | 100 mg | |
| Papain | 100 mg | |
| Hops Flower Extract (Perluxan™) yielding 30 mg Humulex™ alpha-acids | 50 mg | |
| Corydalis yanhusuo Tuber | 50 mg | |
| Holy Basil Leaf Extract (2% ursolic acid) | 50 mg | |
| Quercetin | 50 mg | |
| Rosemary Leaf Extract (20% diterpenes) | 50 mg | |
| trans-Resveratrols (from Polygonum cuspidatum root extract) | 25 mg | |
| Masson Pine Bark Ext. (95% procyanidolic value) | 25 mg | |
| Grape Seed Extract (95% procyanidins) | 25 mg | |
| EGCG (epigallocatechin gallate) (from decaffeinated green tea leaf extract) | 25 mg | |
| Lecithin | 25 mg | |
| Black Pepper Fruit Extract (Bioperine®) | 5 mg | |
~video~
(http://vitanetonline.com/forums/Index.cfm?CFApp=1&Message_ID=2132)
---
Fennel Seeds



Date: November 12, 2009 04:47 PM
Author:
Darrell Miller (dm@vitanetonline.com)
Subject: Fennel Seeds


Fennel is a plant species that is part of the genus Foeniculum. A member of the family Apiaceae, this plant is a hardy, perennial, umbelliferous herb. The plant has yellow flowers and feathery leaves. It is generally found growing on the shores of the Mediterranean, but it has become widely naturalized elsewhere. Now, the plant can be found growing wild in many parts of the world, especially on dry soils near the sea-coast and on river-banks. The plant is highly aromatic and flavorful. It is actually one of the primary ingredients of absinthe. Some species of fennel possess a swollen, bulb-like stem base, which is used as a vegetable. Fennel is used as food plant by some moth and bird species.
The fennel plant is native to the southern areas of Europe and Asia Minor. The herb is now cultivated in the United States and Great Britain. It was used anciently in many civilizations. Used in ancient Egypt, this herb aids in digestion and flatulence. In Italy, fennel was used to bring surgical patients out of anesthesia. Fennel was recommended by Hippocrates and Dioscorides to increase milk production in nursing mothers. The ancient Greeks used this herb for weight reduction, while the seventeenth-century herbalist Nicholas Culpeper also recommended this herb for losing weight.
Fennel is extremely helpful in weight reduction, as it suppresses the appetite. This herb aids in stabilizing the nervous system and can be used as a sedative for small children. Fennel can be used to expel phlegm from the throat, eliminate toxins from the body, and purify the blood. This herb is known for its ability to fortify the immune system and be good for the eyes. Additionally, fennel aids in digestion, improves night vision, relieves gas, expels worms, improves the quality of milk in nursing mothers, and cleans the bladder and liver. This herb has been used to stimulate menstruation and can help too soothe the smooth muscles of the digestive tract, as it aids in digestion and related problems.
Research on rats has found that the fennel seeds have estrogenic effects on the genital organs. The herb has been found to promote the production of milk in nursing mothers. Fennel is good for digestion, colic, and other stomach complaints. This herb contains essential oils that have a composition similar to catnip and Peppermint.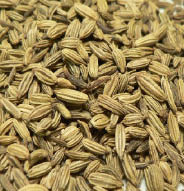 The seeds of the fennel plant are used to provide anorectic, antacid, anti-inflaamtory, antimicrobial, antispasmodic, carminative, diuretic, estrogenic, expectorant, galactagogue, sedative, and stimulant properties. The primary nutrients found in this herb are calcium, magnesium, niacin, potassium, sodium, sulfur, vitamins A, C, B1, and B2. Primarily, fennel is extremely beneficial in dealing with abdominal cramps, colic, gas, gastric disorders, indigestion, intestinal problems, and weight-related conditions.
Additionally, this herb can be very helpful in treating excessive appetite, asthma, constipation, convulsions, coughs, uterine cramps, gout, kidney ailments, absence of lactation, liver disorders, lung disorders, and nervous disorders. For more information on the many beneficial effects provided by this herb, please feel free to contact a representative from your local health food store.
(http://vitanetonline.com/forums/Index.cfm?CFApp=1&Message_ID=2112)
---
Peppermint oil



Date: October 30, 2009 12:45 PM
Author:
Darrell Miller (dm@vitanetonline.com)
Subject: Peppermint oil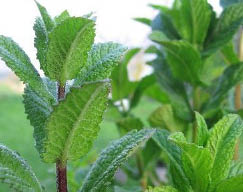 Peppermint was used by both the Romans and Greeks in some of their sacred rites. It was highly regarded for its medicinal purposes. The Romans used mint as a stomach aid and also to promote digestion. The Greeks also used this herb for a variety of different ailments. Mint can be found all throughout stories in Greek mythology. The leaf of Peppermint was used by Native Americans in a tea form as a carminative, in order to prevent vomiting, nausea, and fevers. The Peppermint plant is native to Europe. There are many different varieties of Peppermint. The plant is actually believed to be a hybrid between spearmint and water mint.
Peppermint leaf is believed to be one of the great herbal remedies and is very useful to have around the house. It is very easy to grow, either in the garden or the home. The herb contains warming oil that is effective as a nerve stimulant. The oil is helpful in increasing oxygen in the blood and working to clean and strengthen the entire body. Peppermint is a great sedative for the stomach. It has been found to contain properties that stimulate the flow of bile and help to settle the stomach after vomiting. The herb is beneficial in dealing with nausea, chills, colic, fevers, gas, and diarrhea. It is able to cleanse, soothe, and relax the body. Peppermint has long been recommended by herbalists for digestive problems. Additionally, it is used for convulsions in infants, to increase respiration, for colds, and to strengthen the entire body.
The menthol that is found in Peppermint is believed to be the major component responsible for the medicinal value that it provides. Peppermint plants contain somewhere between fifty and seventy-eight percent menthol. Studies have determined that there are numerous volatile oils in Peppermint, which possess antibacterial activity in vitro. It is yet to be determined just how effective Peppermint will be in clinical studies. It is also believed that the oil of Peppermint is able to sooth gastrointestinal contractions and help to relieve gas. Peppermint's volatile oils produce relaxation on the smooth muscles. This may be beneficial in conditions such as irritable bowel, abdominal pain, and other gastrointestinal complaints. Research done in 1979 found that Peppermint oil capsules were very effective in treating irritable bowel syndrome. A study that was done using laboratory mice found that Peppermint leaf extract produces a mild sedative effect.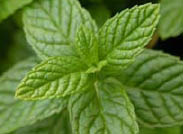 Additionally, animal studies have found that the azulene in Peppermint oil contains anti-inflammatory properties.
The leaves and oil of the Peppermint plant are used to provide antibacterial, anti-inflammatory, anti-spasmodic, aromatic, carminative, diaphoretic, rubefacient, and stimulant properties. The primary nutrients found in this herb are copper, iodine, inositol, iron, magnesium, niacin, potassium, silicon, sulfur, and vitamins A and C. Primarily, Peppermint is extremely beneficial in dealing with appetite loss, colds, colic, digestion, fever, gas, headaches, heartburn, nausea, nerves, shock, bowel spasms, and vomiting.
Additionally, the herb is very helpful in treating chills, cholera, constipation, convulsions, stomach cramps, uterine cramps, depression, dizziness, flu, heart problems, insomnia, menstrual problems, morning sickness, motion sickness, neuralgia, shingles, mouth sores, stomach spasms, and sore throat. In order to obtain the best results when supplementing with this make sure the Peppermint supplement is enteric coated. For more information on the many beneficial effects provided by pennyroyal, please feel free to consult a representative from your local health food store with questions.
(http://vitanetonline.com/forums/Index.cfm?CFApp=1&Message_ID=2109)
---
Natural Vitamins



Date: June 26, 2009 12:15 PM
Author:
Darrell Miller (dm@vitanetonline.com)
Subject: Natural Vitamins

Depression affects 22 percent of Americans between the ages of eighteen and older each year. It is one of the most common medical problems in the United States. Depression affects both young and old, and women twice as much as men. Depression is an illness of the whole body. It affects the nervous system, moods, thoughts, and behavior. It also affects the way you eat and sleep, the way you feel about yourself, and the way you react to and think about the people and things around you. Symptoms of depression can last for weeks, months, or years. There are various types of depression, which vary in the number of symptoms, the severity, and persistence.
People with depression generally withdraw and hide from society, losing interest in things around them and becoming incapable of experiencing pleasure. Symptoms of depression include chronic fatigue, sleep disturbances, changes in appetite, headaches, backaches, digestive disorders, restlessness, irritability, quickness to anger, loss of interest or pleasure in hobbies, and feelings of worthlessness and inadequacy. Many people who are depressed think about death and consider suicide. Things appear bleak and time seems to pass slowly. Someone with depression can be chronically angry and irritable, sad and despairing, or display little or no emotion at all. Some people try to sleep off depression, while others do nothing but sit or lie around.
There are three main types of clinical depression: major depressive disorder, dysthmyic disorder, and bipolar depression. There are variations in the number of associated mental symptoms, severity, and persistence within these types. Dysthmic disorder is a chronic, but less severe type of depresses ion. It is characterized by milder, persistent symptoms that may last for years. It usually doesn't interfere with everyday tasks. Bipolar disorders usually begin as depression but progress into alternating episodes of depression and mania, characterized by abnormally and persistently elevated mood, energy, restlessness, or irritability. Bipolar depression is commonly known as manic depression. It has other symptoms including inflated self-esteem, a decreased need for sleep, and increased talkativeness, racing thoughts, distractibility, physical agitation, and excessive risk-taking.
The causes of depression are not fully understood. However, it is assumed that there are most likely many and they are varied. Depression may be triggered by tension, stress, a traumatic life event, a hyper-stimulated immune system, chemical imbalances in the brain, thyroid disorders, nutritional deficiencies, poor diet, the consumption of sugar, mononucleosis, lack of exercise, endometriosis, any serious physical disorder, or even allergies. Whatever the factors that trigger it, depression starts with a disturbance in the part of the brain that governs moods. Most people can handle everyday stresses, with their bodies simply readjusting to these pressures. When stress is too great for a person and his or her adjustment mechanism is unresponsive, depression may be triggered.
The following vitamin nutrients are helpful for those who are suffering from depression: essential fatty acids, 5-HTP, L-tyrosine, SAMe, taurine, omega-3, vitamin B complex, zinc, choline, calcium, magnesium, chromium, GABA, lithium, NADH, and vitamin C with bioflavonoids. Additionally, the following herbs may be beneficial: lemon balm, ginger, ginkgo biloba, licorice root, oat straw, Peppermint, Siberian ginseng, kava kava, and St. John's wort.
Great vitamin supplements like the ones listed above are available at your local or internet health food store. When looking for natural vitamin supplements, always look for name brands to ensure that you receive a high quality and pure product.
*Statements contained herein have not been evaluated by the Food and Drug Administration. Vitamins, minerals, and herbs are not intended to diagnose, treat and cure or prevent disease. Always consult with your professional health care provider before changing any medication or adding Vitamins to medications.
(http://vitanetonline.com/forums/Index.cfm?CFApp=1&Message_ID=2025)
---
Colostrum, Vitamin C, Echinacea, Goldenseal, Pau D'arco, Garlic, Astragalus



Date: June 19, 2009 11:05 AM
Author:
Darrell Miller (dm@vitanetonline.com)
Subject: Colostrum, Vitamin C, Echinacea, Goldenseal, Pau D'arco, Garlic, Astragalus

There are many supplements and herbs that compliment the supplementation of colostrum. Among these are Echinacea, vitamin C, garlic, goldenseal, pau d'arco, astragalus, and beta carotene (vitamin A).
Echinacea is one of the most well-known and respected herbal supplements when it comes to the maintenance and strengthening of the immune system. Various Echinacea species have yielded an impressive variety of chemical constituents which possess pharmacological properties. This suggests that there is some form of synergistic action that occurs between the compounds in order to achieve therapeutic benefits. The main therapeutic properties are found in polysaccharides, flavonoids, caffeic acid derivatives, essential oils, polyacetylenes, and alkylamides. These constituents are responsible for a large number of immuno-stimulatory, anti-inflammatory, antiviral, antibacterial, and anticancer properties.
Echinacea has several effects on the immune system, including the alternate complement pathway, which enhances the movement of white blood cells into the areas of infection. Echinacea also affects many of the immune system's cells that are responsible for slowing viral and bacterial infection. The aerial portion of Echinacea is known to be effective in warding off viruses such as influenza, herpes, and vesicular stomatitis, by blocking virus receptors on the cell surface. Echinacea is also able to indirectly kill viruses by encouraging the production and release of interferon, which is a substance that is capable of blocking viral RNA.
Vitamin C is one of the most well-known nutrients for promoting basic immune functions, with its benefits being known for many years. It is effective in reducing the severity and duration of colds and flu. Also, it has the ability to act as an immuno-stimulant by enhancing white blood cell production, increasing interferon levels and antibody responses, promoting the secretion of thymic hormones, and improving connective tissue. Vitamin C can be found abundantly in various fruits in vegetables, which means that it can often be consumed in acceptable amounts without supplementation through broccoli, sweet Peppers, collards, cabbage, spinach, kale, parsley, melons, potatoes, tangerines, and Brussels sprouts, just to name a few.
Garlic is one of the most commonly used medicinal herbs, as it is found throughout the world and has been employed for various therapeutic purposes for thousands of years. Commonly used in Chinese herbal medicine and ayurvedic medicine, it has recently received much attention in the US media as well as other Western countries. Recent research has found that garlic possesses some powerful capabilities when it comes to the immune system and the body's ability to fight infection. Garlic produces antiviral and antibacterial capabilities that stimulate and improve performance by the body's immune systems. Additionally, garlic kills viruses and protects the body from invading virus cells by enhancing the body's immune functions.
Goldenseal is native to North America, where it helps with a wider variety of ailments, including infection. Goldenseal is effective in combating invasion of colds and flu by stimulating the immune system and the activity of macrophages, which are one of the body's defense mechanisms against viruses, bacteria, cancer cells, and other invaders.
Pau d'arco is also known for its powerful antiviral, antibiotic, and immune system enhancing capabilities. It has been shown to actively inhibit the activity of several viruses such as: both herpes viruses, the influenza viruses, polioviruses, and vesicular stomatitis virus.
Astragalus, which is extremely popular in Chinese herbal medicine, is an immune system enhancer. It has the ability to reduce the severity and length of the common cold through its application. Vitamin A, which has long been known to be effective in fighting infectious diseases, has antiviral and antibacterial capabilities. Vitamin A deficiencies can manifest themselves through increased infection by cold and flu viruses.
Along with the above, it is also important to eat healthful foods (fruits and vegetables), drink plenty of fluids, exercise, avoid smoking, avoid consuming alcohol, get plenty of rest, and reduce stress in order to increase the benefits that colostrum supplementation provides. Natural supplements can help boost the immune system and help one live a healthier longer life.


--
Strengthen Your Immunity At Vitanet ®, LLC


(http://vitanetonline.com/forums/Index.cfm?CFApp=1&Message_ID=2021)
---
Bitter Melon



Date: May 22, 2009 11:44 AM
Author:
Darrell Miller (dm@vitanetonline.com)
Subject: Bitter Melon

Bitter melon, which is also referred to as bitter gourd, is the fruit of the Momordica charantia plant. This plant is a climbing vine that originated in Asia, Africa, and Australia. Now, it is grown in warm climates all over the world. The fruit is one of the bitterest fruits of all plant foods. The oblong shaped bitter melon has warty appearance, making it quite easy to distinguish. The bitter melon fruit is hollow in cross-section with a thin layer of flesh that surrounds the central seed cavity. This cavity is filled with large flat seeds and pith which appear white in unripe fruits and red in those that are ripe.
The seeds and pith are not intensely bitter and can be removed before cooking. The pith will become sweet when the fruit is fully ripe. The pith can be eaten uncooked in this state, but the flesh is far too tough to be eaten anymore. The flesh of this fruit is crunchy and watery in texture, similar to that of cucumber, chayote, or a green bell Pepper. The skin is tender and edible. Most often, the fruit is often eaten green, but it can be eaten when it has started to ripen and turn yellowish. However, it grows more bitter as it ripens.
Bitter melon has a history of being used in fold medicine all over the world. It is though to be natural insulin in Ayurvedic tradition, making it highly recommended for the treatment of diabetes. Bitter melon is also one of the main components of the Okinawa diet. These people have the highest percentage of centenarians in the world, the longest healthy life expectancy, and a very low incidence of heart disease. This fruit has often been used for the treatment of tumors, asthma, skin infections, gastrointestinal ailments, and high blood pressure. Bitter melon has been a traditional remedy in Africa, China, India, and the southeastern portion of the United States.
Currently, bitter melon is being researched as a remedy for diabetes, AIDS, and some kinds of cancer. It can be used to help regulate blood sugar by reducing blood glucose and improving glucose tolerance. However, no studies have established a safe and effective dose. The plant's roots and leaf extracts have shown antibiotic properties. Some studies suggest the possibility that an element in bitter melon may prevent the HIV virus from infecting human cells. Laboratory research shows that one component of the plant may even help to inhibit the growth of some cancers. In some studies, those people who take bitter melon developed headaches. It should be noted that expectant mothers should not use bitter melon.
The fruit, leaves, seeds, and seed oil of the bitter melon fruit are used to provide abortifacient, antifertility, antimicrobial, and hypoglycemia properties. The primary nutrients found in this fruit are ascorbic acid, glycosides, iron, niacin, riboflavin, sodium, and thiamine. Primarily, the bitter melon fruit is extremely beneficial in treating asthma, cancer, diabetes, gastrointestinal issues, HIV/AIDS, hypertension, skin infections, and tumors.
Bitter melon is available in capsule or tablet forms at your local or internet health food store. For more information on the beneficial effects provided by the bitter melon fruit, please contact a representative from your local health food store. *Statements contained herein have not been evaluated by the Food and Drug Administration. Bitter melon and magnesium is not intended to diagnose, treat and cure or prevent disease. Always consult with your professional health care provider before changing any medication or adding Vitamins to medications.
(http://vitanetonline.com/forums/Index.cfm?CFApp=1&Message_ID=2011)
---
Bayberry



Date: May 19, 2009 01:10 PM
Author:
Darrell Miller (dm@vitanetonline.com)
Subject: Bayberry

Even though bayberry is known best for the candle wax that is made from its fragrant berries, the dried root bark is used very often for its medicinal properties. Bayberry has been long used as a tonic to treat both diarrhea and external wounds. This herb has also been used as stimulant. Some Native American tribes even use bayberry to help reduce fevers. Bayberry is recommended as a tonic for its ability to stimulate the system and increase immune function. It is also recommended as a gargle to help treat tonsillitis and sore throat. It has also been considered that the astringent value of this plant may make it a great candidate for healing wounds.
The root, bark, and leaves of bayberry are used to provide alterative, antibacterial, antiseptic, astringent, emetic, febrifuge, insecticide, sialagogue, and stimulant properties. The primary nutrients found in this herb include calcium, magnesium, manganese, niacin, phosphorus, potassium, silicon, sodium, vitamins B1, B2, C, and zinc. Primarily, bayberry is used for its beneficial effects in treating cholera, colds, congestion, diarrhea, dysentery, fevers, flu, glandular problems, goiters, uterine hemorrhage, indigestion, jaundice, excessive menstruation, and primary tuberculosis. Additionally, this has been shown to be extremely helpful in dealing with bleeding, colitis, bleeding gums, liver disorders, excessive mucus, scurvy, sore and ulcerated throat, thyroid problems, ulcers, prolapsed of the uterus, and varicose veins. For more information of the many beneficial effects of bayberry, please contact a representative from your local health food store.
Bayberry was initially only used in the south of the United States, where the Choctaw Indians boiled the leaves and drank the decoction as a treatment for fever. Later, Louisiana settlers drank bayberry wax in hot water as a treatment for the most violent cases of dysentery. Bayberry was popularized by Samuel A. Thomas, a New England herbalist, in the early 19th century, for its ability to produce "heat" within the body. He recommended this herb be used for colds, flu, and other infectious diseases, in addition to using it for the treatment of diarrhea and fever.
Since then, other herbalists recommend bayberry as it is an excellent emetic after narcotic poisoning of any king. This herb is also valuable when it is taken daily for all kinds of hemorrhages. Bayberry has an excellent general effect on the female organs as it is excellent in helping the uterus during pregnancy. Additionally, it makes a great douche for women. Excellent results have also been demonstrated after bayberry's use in goiter. Bayberry tea should be used as an enema in treating diarrhea and dysentery.
To treat sores, boils, or carbuncles, the herb should be used as a wash or poultice, or can be applied to the infection as a powder. Bayberry tea is also an excellent wash for both spongy and bleeding gums. When the tea is taken internally, it is useful in jaundice, scrofula, and canker sores in both the throat and mouth. When the tea is taken warm, it promotes perspiration, improves the whole circulation, and tones up tissues. If bayberry is combined with yarrow, catnip, sage, or Peppermint, it provides an incomparable remedy for colds.
As you can see bayberry is an herb that is good for many different ailments. Look for this wonderful herb in capsule or tablet forms at your local or internet health food store. Always purchase name brands to ensure quality and purity of the product you purchase.
(http://vitanetonline.com/forums/Index.cfm?CFApp=1&Message_ID=2009)