Buy Solaray At Discount Prices Of 43% Off And Up!


Cinnamon Bark


Messages 1-7 from 7 matching the search criteria.
---
A brief history of cinnamon bark oil and its benefits


Date: February 14, 2014 09:34 PM
Author:
Darrell Miller (dm@vitanetonline.com)
Subject: A brief history of Cinnamon Bark oil and its benefits

What is cinnamon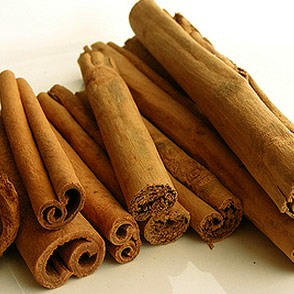 Cinnamon traces its roots to the biblical times of Moses. It was imported to Egypt in the year 2000 BC by ancient travellers. It is one of the most valued herbs that is known to cure a variety of health complications.
Health benefits of Cinnamon Bark oil
The health benefits of Cinnamon Bark oil are attributed to the properties that it has. It is known to posses various beneficial properties. For instance, it is antifungal, antibacterial and antimicrobial. Cinnamon is also known to posses several beneficial minerals such as iron and calcium. Some of the treasured health benefits of cinnamon include:
I. Brain function
Cinnamon is one of the best products that can boost the activity of the brain. It aids in the elimination of memory loss and nervous tension. This ability was confirmed by a study that was conducted at the Wheeling Jesuit University in the USA.
II. Purification of blood
Cinnamon Bark oil is a great blood purifier. This is why is normally used in treating pimples.
III. Circulation of blood
Cinnamon Bark oil is the best product for those who intend to improve the circulation of blood in their bodies. Blood circulations are necessary since it aids in the transportation of oxygen and nutrients to all parts of the body. It is also important for the elimination of waste products.
IV. Pain relief
Cinnamon has always been prescribed for those who are feeling pain. It has anti-inflammatory properties that assist in getting rid of stiffness and pains in muscles as well as joints. Its anti-inflammatory property makes it an approved product for treating ailments such as arthritis.
V. Diabetes
Cinnamon Bark oil can control blood sugar. According to a research study that was conducted in the United States, it was found out that cinnamon has special components that aids in the regulation of blood sugar.
VI. Control of infections
Cinnamon Bark oil has anti-bacterial, anti-viral and anti-fungal properties which aids in the control of infections that result from bacteria.
(http://vitanetonline.com/forums/Index.cfm?CFApp=1&Message_ID=3017)
---
Great Taste, Lower Cholesterol, Triglycerides, And Blood Sugar



Date: April 14, 2008 03:11 PM
Author:
Darrell Miller (dm@vitanetonline.com)
Subject: Great Taste, Lower Cholesterol, Triglycerides, And Blood Sugar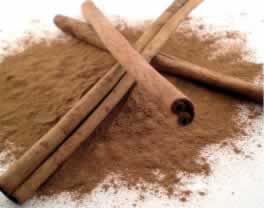 Cinnamon, a spice that every child loves, known to be added to many culinary foods to enrich the tastes buds. Cinnamon is a very old spice mentioned in the bible and popular in ancient Egypt, once was considered more valuable than gold. There are several varieties of cinnamon available on the market. Chinese or cassia and Ceylon which are found in grocery and health food stores alike.
Cinnamon has been used for the same things over the centuries, as a food and drink additive as well as medicinal purposes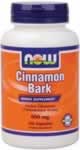 cinnamon was one of the first spices to be traded between Europe and the Far East.
Today, cinnamon is used for cooking, baking, and medicinal purposes where recent studies suggest this herb might help equalize blood sugar levels. Several studies suggest that cinnamon may help prevent blood platelets from sticking together in the blood as well as lower cholesterol and triglyceride levels.
Cinnamon is available in power, oil, or whole bark (water soluble and oil soluble) for every need and application you may come across. This herb comes from the cinnamon tree (bark), and can stay fresh un-refrigerated for up to 6 months and longer if left refrigerated and kept in an air tight bottle.
Have you had your cinnamon today?
(http://vitanetonline.com/forums/Index.cfm?CFApp=1&Message_ID=1756)
---
Kidney rejuvenator



Date: July 06, 2006 02:15 PM
Author:
Darrell Miller (dm@vitanetonline.com)
Subject: Kidney rejuvenator

Every muscle, organ, bone and tissue in the body is dependent on the kidneys. Each 30 minutes, the kidneys filter the blood, removing about two quarts of waste products and excess water a day, which become urine.
In addition to removing wastes, the kidneys release three important hormones that stimulate the body to produce more red blood cells, regulate blood pressure and help maintain calcium for bones and normal chemical balance in the body.
The kidneys regulate the body's level of many substances necessary for life. Healthy kidneys return the right amount of chemicals such as sodium, phosphorus and potassium back to the bloodstream fro use by the body.
Kidney health
Because of their vital role, it is important that one's kidneys be in good health and not stressed or impeded in their function by a buildup of toxins. Low-back pain, joint stiffness and painful menstrual cramps may all be symptoms of poor kidney health.
Kidney Rejuvenator is a proprietary blend of powerful herbs that support the kidneys' vital functions. These herbs include:
Cinnamon Bark – reinforces circulation in the kidneys, liver spleen and stomach, and increases blood circulation and immunity. Excellent for poor kidney function. Helps balance the menstrual cycle.
Litchi fruit – contributes to healthy kidneys and liver by promoting regeneration of cells. Helps maintain healthy blood sugar levels. Excellent for a week sex drive, strengthens weak knees and joints, and improves vision.
Borage leaves – helps to heal and regenerate damaged adrenal glands and kidneys. Excellent for cardiovascular function. Contribute to healthy skin and nails. Soothe sore joints and strengthen the liver.
Damiana leaf – balance both male and female hormones, which increases energy as well as oxygenating the reproductive organs.
Cedar leaves – boost the immune system and increase blood flow; also cleanse the lymphatic system and urinary tract.
Red Raspberry leaf – support kidneys, liver, spleen, reproductive system and bladder, and promotes healthy skin.
Wild Rose Root – excellent for bladder problems, soothes the liver, strengthens the immune system and reduces pain.
Fenugreek – energizes the kidneys and of all herbs; good for the heart, kidneys, lungs, pancreas, stomach and spleen.
Benefits reported for users
Here are some of the benefits reported by users of Kidney Rejuvenator: reduction of period cramps, reduction of muscle soreness and stiffness, improved kidney / bladder function, fewer general aches and pains, greater flexibility, less joint discomfort, diminished swelling in joints, sense of well-being, and increased energy.
(http://vitanetonline.com/forums/Index.cfm?CFApp=1&Message_ID=1323)
---
Cinnamon Bark - Live Life to the Fullest



Date: September 10, 2005 01:46 PM
Author:
Darrell Miller (dm@vitanetonline.com)
Subject: Cinnamon Bark - Live Life to the Fullest

The Spice of Life
Once traded for gold, cinnamon has also been used traditionally for its benificial properties and is currently being studied for its reputed role in blood glucose support. In addition, this precious spice offers antioxidant protection from harmful free radicals.
One of the world's most popular and teasured spices, Cinnamon Bark has a long history of use not only for culinary purposes, but also for dyspeptic complaints such as mild spasms of the gastrointestinal tract, bloating, flatulence, and as a digestive and respitory aid.
Cinnamon may well be worth its weight in gold.
Live Life to the Fullest
2 Capsules contain 1000mg Cinnamon Bark - Vegetarian - Easy to swallow


--
Vitanet &reg


(http://vitanetonline.com/forums/Index.cfm?CFApp=1&Message_ID=776)
---
Cinnamon may control sugar levels...



Date: July 08, 2005 10:48 AM
Author:
Darrell Miller (dm@vitanetonline.com)
Subject: Cinnamon may control sugar levels...

Best Cinnamon
Cinnamon,
a staple ingredient in apple pie, has remained one of the
world's favorite spices throughout recorded history. The
evergreen cinnamon tree (Cinnamomum verum), considered to be
true cinnamon, is native to Sri Lanka. Chinese cinnamon
(Cinnamomum cassia or Cinnamomum aromaticum), the cinnamon most
commonly sold in the U.S., goes by the name "Cassia." Usage of
cinnamon in Chinese medicine is said to date back over 4,000
years. Mentioned in the Bible, cinnamon was imported to Egypt
and Europe from the Far East by 500 B.C. In addition to its
value as culinary spice, cinnamon has traditionally been
utilized as a folk medicine for colds and minor digestive
complaints. True cinnamon and cassia are very similar; cassia
has a more pungent flavor. Cassia buds can be found in potpourri
and used as a flavoring agent in sweets and
beverages.1
Recent research has revealed that constituents in
Cinnamon Bark called procyanidin Type-A polymers help maintain
the body's ability to metabolize glucose in a healthy way.* Best
Cinnamon Extract is Cinnulin PF®, a patented, water extract of
Cinnamon that contains Type-A polymers. Cinnulin PF® is a
registered trademark of Integrity Nutraceuticals International
and is manufactured under US Patent #
6,200,569.
Benefits
Use as Part of Your Diet to Help
Maintain a Healthy Blood Sugar Level*
In Vitro and Animal
Studies
Research has revealed that a number of herbs and
spices have insulin-like activity.2 In a study by the U.S.
Department of Agriculture (USDA), cinnamon demonstrated the
greatest ability to stimulate cellular glucose metabolism among
49 botanicals tested.3
In a 2001 study, researchers at the
USDA's Human Nutrition Research Center showed that bioactive
compounds in cinnamon trigger an insulin-like response in fat
cells.4 These compounds stimulated glucose uptake into cells and
increased glycogen (stored glucose) production via activation of
the enzyme, glycogen synthase.
The bioactive compounds in
cinnamon appear to potentiate insulin activity at the level of
the cell receptor for insulin. It has been shown that insulin
resistance involves down regulation of "insulin signaling"
characterized by dephosphorylation of the receptor.5 Enzymes
called "protein tyrosine kinases" (PTPases) are believed to
decrease receptor phosphorylation, and increased PTPase activity
has been observed in insulin resistant rats.6 Cinnamon compounds
have demonstrated the in vitro ability to inhibit PTP-1 and
increase autophosphorylation of the insulin receptor.7
In a
recent animal study, cinnamon (cassia) extract was administered
to rats for three weeks. Following this, the rats were infused
with insulin and glucose to assess their insulin response.
Increased phosphorylation of the insulin receptor was observed
in skeletal muscle of these rats, suggesting that cinnamon has
the ability to potentiate insulin function by normalizing
insulin signaling, leading to improved uptake of glucose into
skeletal muscle.8
Until recently, the precise molecular
structure of the bioactive compounds in cinnamon had not been
clearly defined. The USDA has now determined that the bioactive
compounds in cinnamon are water-soluble procyanidin Type-A
polymers of catechin and epicatechin. In a 2004 study, type-A
polymers were isolated from cinnamon and characterized by
nuclear magnetic resonance and mass spectroscopy. Type-A
polymers were found to increase in vitro insulin activity by a
factor of 20. Type-A polymers also exhibited antioxidant
activity, as measured by inhibition of free radical production
in platelets. These results suggest that, in addition to
regulating glucose metabolism, cinnamon may help protect cell
membranes by controlling the lipid peroxidation associated with
disruptions in insulin function.9
The effect of cinnamon on glucose and blood lipids
levels on people with type 2 diabetes was tested in a recent
randomized, placebo-controlled trial. A total of 60 subjects
were divided into six groups administered 1, 3, or 6 grams of
cinnamon daily, in 500 mg capsules, or equal numbers of placebo
capsules.
The cinnamon or placebo capsules were consumed for
two periods of 20 days each. Serum glucose, triglyceride,
cholesterol, LDL cholesterol and HDL cholesterol were measured
after 20 days, 40 days and again at the end of a 20-day wash-out
period, during which neither cinnamon nor placebo was
consumed.
In all three cinnamon groups, statistically
significant reductions in blood glucose levels occurred, with
decreases ranging from 18 to 29 percent. Interestingly, glucose
levels remained significantly lower after the 20-day wash-out
period (60 days from the study start) only in the group that
took the lowest cinnamon dose (1 gram daily). The placebo groups
showed no significant changes.
Decreases in triglyceride
levels ranging from 23 to 30% were observed in all three
cinnamon groups after 40 days. When the study ended at 60 days,
triglyceride levels remained lower than at the study start in
the 1 and 3 gram cinnamon groups, but not in the group taking 6
grams daily. Cholesterol reductions also occurred with the three
cinnamon doses, with decreases ranging from 13 to 25% that were
maintained at the study end. For LDL, the 3 and 6 gram cinnamon
groups showed significant reductions from 10 to 24%, while in
the 1 gram cinnamon group, non-significant reductions occurred
after 40 days; LDL levels continued to decrease, reaching
statistical significance at 60 days. With respect to HDL,
significant increases were seen only in the 3 gram cinnamon
group after 20 days; non-significant changes occurred in the 1
and 6 gram groups after 40 days.
The overall results of this
trial demonstrate that cinnamon exerts a beneficial effect on
blood glucose and lipid levels in people with type 2 diabetes,
at daily intakes of 1 gram, and that this low dose is equally
efficacious as are the higher doses of 3 and 6
grams.10
Safety
The various species of cinnamon are
classified as GRAS (generally regarded as safe) herbs.11 The
Botanical Safety Handbook lists Cinnamomum cassia a "Class 2b"
herb; not to be used during pregnancy.12 The water-soluble
cinnamon extract is largely free of the lipid-soluble components
of cinnamon most likely to be toxic at high dose of cinnamon and
long-term consumption of the herb.9
*This statement has not
been evaluated by the Food and Drug Administration. This product
is not intended to diagnose, treat, cure or prevent any
disease.
Scientific References
1. Manniche, L. An Ancient
Egyptian Herbal. 1989, Austin , TX : University of Texas
Press.
2. Khan A, Bryden NA, Polansky MM, Anderson RA.
Insulin potentiating factor and chromium content of selected
foods and spices. Biol Trace Elem Res 1990;24(3):183-8.
3.
Broadhurst CL, Polansky MM, Anderson R. Insulin-like biological
activity of culinary and medicinal plant aqueous extracts in
vitro. J Agric Food Chem 2000;48(3):849-52.
4. Jarvill-Taylor
KJ, Anderson RA, Graves DJ. A hydroxychalcone derived from
cinnamon functions as a mimetic for insulin in 3T3-L1
adipocytes. J Am Coll Nutr 2001;20(4):327-36.
5. Nadiv O,
Shinitzky M, Manu H, et al. Elevated protein tyrosine
phosphatase activity and increased membrane viscosity are
associated with impaired activation of the insulin receptor
kinase in old rats. Biochem J. 1998;298(Pt 2):443-50.
6.
Begum N, Sussman KE, Draznin B. Differential effects of diabetes
on adipocyte and liver phosphotyrosine and phsophoserine
phosphatase activities. Diabetes 1991;40(12):1620-9.
7.
Imparl-Radosevich J, Deas S, Polansky MM, et al. Regulation of
PTP-1 and insulin receptor kinase by fractions from cinnamon:
implications for cinnamon regulation of insulin signalling. Horm
Res 1998;50:177-182.
8. Qin B, Nagasaki M, Ren M, et al.
Cinnamon extract (traditional herb) potentiates in vivo
insulin-regulated glucose utilization via enhanced insulin
signaling in rats. Diabetes Res Clin Pract
2003;62(3):139-48.
9. Anderson R, Broadhurst CL, Polansky MM,
et al. Isolation and characterization of polyphenol type-A
polymers from cinnamon with insulin-like biological activity. J
Agric Food Chem 2004; 52(1):65-70.
10. Khan A, Safdar S,
Muzaffar M, et al. Cinnamon improves glucose and lipids of
people with type 2 diabetes. Diabetes Care
2003;26(12):3215-18.
11. Duke, JA. Handbook of Phytochemical
Constituents of GRAS Herbs and Other Economic Plants. 1992. Boca
Raton, FL: CRC Press.
12. Botanical Safety Handbook. American
Herbal Products Association. McGuffin M, et al., eds. 1997; Boca
Raton , FL : CRC Press.
Acting as a biochemical
"super-thiamin," it does this through several different cellular
mechanisms, as discussed below.




--
Vitanet &reg


(http://vitanetonline.com/forums/Index.cfm?CFApp=1&Message_ID=565)
---
Kal - Vanadyl Complex now with Cinnamon Bark for Blood sugar



Date: July 01, 2005 03:07 PM
Author:
Darrell Miller (dm@vitanetonline.com)
Subject: Kal - Vanadyl Complex now with Cinnamon Bark for Blood sugar

Cinnamon May Help Lower Blood Sugar!
Kal Vanadyl Complex
Vanadyl Complex - Dietary supplement contains Cinnamon Plus a variety of natural ingredients intended to provide nutritive support for normal, healthy blood glucose, and glycogen synthesis. The formula Contains:

450mg of GFT-Plex Proprietry Blend - made up of natural enzymes and antioxidants that may naturally assist the body in healthy glucose regulation:
Cinnamon Bark (Cinnamomum Verum) - comes from the Ceylon cinnamon variety (Cinnamomum Zeylanicum), also known as "True" cinnamon, which is said to have the finest and most delicate flavors and oils of cinnamon varieties. The bark contains oligomers and other compounds that are belived to help assist glucos utilization.
Bay Leaf (Laurus Nobilus) - possesses powerful antioxidants that may provide nutritive support for healthy glucose oxidation.
Clover Flowers (Syzgium Aromaticum) - Thought to contain more antioxidant capacity than any other food. Also belived to help support glucos oxidation and contains certain phenolic compounds that may help provide nutritive support for healthy glucose metabolism.

100mg Vitamins C (as ascorbic Acid) - a water soluble nutrient that may help support carbohydrate metabolism and healthy blood glucose levels.

50 mcg Chromium (as Chromium Picolinate) - an essential micromineral that may also help provide nutritive support for healthy carbohydrate metabolism.

10mg Vanadyl Sulfate - the salt of the mineral vanadium that may support glucose oxidation and glycogen synthesis.



--
Vitanet &reg



(http://vitanetonline.com/forums/Index.cfm?CFApp=1&Message_ID=544)
---
Real Solutions



Date: June 10, 2005 04:01 PM
Author:
Darrell Miller (dm@vitanetonline.com)
Subject: Real Solutions

Real Solutions by Susan Risoli Energy Times, November 1, 1997
The alarm sounds, you stumble out of bed and head to the bathroom. Suddenly, a burning sting wakes you with a jolt as you begin to urinate. One doctor visit later, you're on a strict antibiotic regimen to treat your urinary problem.
Urinary tract infections (UTIs) affect 8 million to 10 million Americans, mostly women, each year. The culprit: the bacteria E. coli. Neglect may allow a UTI to spread to the bladder (where it causes cystitis), or kidneys: possibly life-threatening.
The good news: medical experts recognize that a diet change and avoiding certain risk factors may help fight off UTIs.
According to the Mayo Foundation for Medical Education and Research, about 20% of women experience UTI at least once, and many suffer recurrences. Sexually active women tend to incur more UTIs because of anatomical vagaries: the bladder sits just above the vagina, while the urethra, a structure from the bladder to the outside, protrudes in a tubelike ridge down the top part of the vagina to just above the vaginal opening. This structure allows sexual intercourse to push infecting bacteria into the urethra. Women's vulnerability to UTI also derives from their short urethras which are located near the rectum, a main source of UTI germs. These tubes provide an easy path to a bacterial home in the bladder.
Another risk booster: pelvic exams which may increase chances of UTI. A 1996 study conducted at the University of Illinois at Chicago and reported in the Archives of Family Medicine (1996;5:357-360) found that 43% of women with UTIs had received a pelvic examination within the two months preceding infection. Only 16% of the uninfected had been examined.
Bladder infections can occur frequently in postmenopausal women due to thinning and drying of the vaginal lining. And mid-life women are not immune. "With the loss of estrogen support, the urethra becomes less flexible and elastic and, like the vagina, it can become easily irritated after sexual intercourse and, thus, much more prone to infection," reports Susan Lark, MD, in her book, Women's Health Companion: Self Help Nutrition Guide and Cookbook (Celestial Arts). "As women age, the lower urinary tract also stops manufacturing anti-adherence factors, which help to prevent bacteria from attaching to the bladder wall."
Every woman should keep her own "female" botanicals on hand to help boost her immune system when she is at high risk of developing a bladder infection. These include:
Cranberry: This immune-boosting, vitamin C-rich berry prevents germs from invading the lining of the urinary tract. A 1994 study of 153 elderly women conducted by researchers at the Harvard Medical School and published in the Journal of the American Medical Association (1994:271: 751-4) showed that cranberry juice may keep harmful bacteria at reduced levels. More recently, a study by Amy B. Howell, PhD, and a team at Rutgers University found that cranberries contain a type of condensed tannin, a chemical compound called proanthocyanidins, that seemed to stunt the growth of E. coli, preventing it from adhering to the walls of the bladder and kidneys.
"However, once you have an infection, cranberry juice cannot eradicate the bacteria. So drinking cranberry juice may be helpful in preventing an infection, but not in treating an existing one," according to Larrian Gillespie, MD, in her book You Don't have to Live with Cystitis (Avon Books).
Drinking two glasses of juice a day can help if you're UTI-prone. To avoid the sugar added to cranberry juice, concentrated cranberries are available in a gel-cap form.
Echinacea: This North American herb bolsters immune function and is believed to possess antiseptic and antiviral properties which may rev up the white blood cells that fight infection, reports John Cammarta, MD, in his book A Physician's Guide To Herbal Wellness (Chicago Review Press).
While cranberry is most commonly recommended for prevention, other herbs can also kill bacteria and are diuretic. These include:
Barberry: "The chemical berberine found in this herb is an impressive infection fighter. Studies show it kills the bacteria responsible for urinary tract infections," says author Jim O'Brien in his book Herbal Cures for Common Ailments (Globe).
O'Brien recommends making a tea with one half teaspoon of powdered root bark, then put it on low boil for 30 minutes. "The taste is unpleasant, so you may wish to add natural sweeteners and flavorings."
Uva-ursi: contains the ingredient arbutin, which fights germs in the urinary tract. "In addition," adds O'Brien, "the herb contains several diuretics that help flush the urinary tract, leading to faster healing. It also has several tannins, which act as powerful astringents drying out swollen, infected tissue. A third property of uva-ursi is allantoin, which promotes the growth of new cells."
"For this herb to be effective you must not eat or drink anything of acidic nature, such as citrus fruits or juices. Don't even take vitamin C supplements while using it," cautions O'Brien.
Coping With Pain
In her book Herbal Remedies for Women (Prima), medical herbalist Amanda McQuade Crawford offers an herbal recipe to help restore the urinary tract's normal pH. Herbal Formula I calls for 4 ounces of uva-ursi leaf, three ounces of marshmallow leaf, two ounces of yarrow flower (omit during pregnancy) and one ounce (or to taste) Cinnamon Bark. Steep the herbs for 10 to 20 minutes, then strain through bamboo or wire mesh. Drink 2 to 5 cups daily for 10 days. Crawford advocates drinking one to two cups per day for a week to 10 days after all symptoms have disappeared.
Diet Strategies
Urologist Gillespie has found that women with cystitis may notice certain foods and beverages (such as alcohol and acidic foods) exacerbate problems of pain and burning. Gillespie recommends cystitis sufferers avoid foods like apple juice, apples, apricots, melon, carbonated drinks, spicy foods, citrus fruits, coffee, ginger, grapes, guava, lemon juice, peaches, pineapple, plums, rhubarb, strawberries, tea, tomatoes and vinegar.
Limit refined sugar: this nutrient may stunt immune reactions. Most importantly, you can lower the risk of UTIs by drinking liquids. Water helps flush bacteria from the body so drink at least 6 to 8 eight-ounce glasses of filtered water daily.


--
Vitanet &reg



Where to find Super CranActin on VitaNet?

(http://vitanetonline.com/forums/Index.cfm?CFApp=1&Message_ID=273)