Buy Solaray At Discount Prices Of 43% Off And Up!


Phenylalanine


Messages 1-30 from 30 matching the search criteria.
---
L-Leucine as an essential Amino Acid


Date: May 31, 2014 06:54 AM
Author:
Darrell Miller (dm@vitanetonline.com)
Subject: L-Leucine as an essential Amino Acid


Introduction
L-Leucine is a a-amino acid with the chemical formulae HO2CCH(NH2)CH2CH(CH3)2. It is a hydrophopic amino acid to its aliphatic isobutyl side chain. L-Leucine is an essential amino acid since the human body can't synthesize it, and it therefore must be ingested.
What is an essential amino acid
These are the amino acids that can't be synthesized by the body of the organism hence it must be supplied in the diet. These amino acids is important not because they are important than others, but simply because the body can't synthesize them.
Phenylalanine, L- Leucine, Valine, Tryptophan, Threonine, meyhionine, iso - Leucine, lysine and histidine are some of amino acids regarded as essential for humans beings.
The main difference between essential and non-essential amino acids is somehow since some proteins can be synthesized from others. The sulfur containing amino acids such as L-Leucine may sometimes be referred to as an essential amino acid.
Effects of L-Leucine deficiency
Majority of amino acids are important in the human diet. An experiment carried out by William Cummings Rose showed that lack of L-Leucine results to symptoms of exhaustion, nervousness and dizziness. Results further showed that these symptoms were encountered to lesser extent whenever human subjects were deprived of an essential amino acid.
In plants and other micro-organisms, L-Leucine is synthesized from pruvic acid by several enzymes. These enzymes include:
· a-Isopropylmalate synthase
· L-Leucineaminotransferase
· a-Isopropylmalate isomerase
· Acetolactate synthase
· Acetohydroxy acid isomeroreductase
· Dihydroxyacid dehydratase
Importance of L- Leucine
L-Leucine is used by the adipose tissue, liver and the muscle. In muscle tissue and adipose L-Leucine is used in the formation of sterols. Ironically the combined usage of L-Leucine in the muscle and adipose is seven times greater than its use in the liver.
L-Leucine is also used in stimulation of the muscle protein synthesis. In dietary , L-Leucine is used in to slow down the degradation of muscle tissue by increasing the synthesis of muscle proteins in aged rats however this does not work in elderly men. L-Leucine helps you lose weight and spare muscle when dieting.
However L-Leucine can't be associated as the main reason in muscular growth for the entire populatin. L-Leucine activates the mammalian target that regulates the growth cells in rats.
Negative effects of L- Leucine
L-Leucine cause neurologic complications which may be fatal if not control in time.
Studies also show that over activity of the liver is caused by taking L-Leucine supplement, excess L-Leucine may also cause pellagra, whose symptoms include dermatitis, diarrhea, dementia and eventually death.

(http://vitanetonline.com/forums/Index.cfm?CFApp=1&Message_ID=3130)
---
Facts about Curamin and its working formula.



Date: March 30, 2014 01:14 AM
Author:
Darrell Miller (dm@vitanetonline.com)
Subject: Facts about Curamin and its working formula.

Benefits of curcumin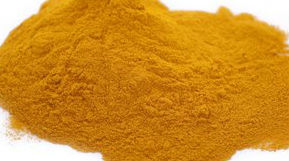 It is very normal to experience pain and inflammations however, curamin is the answer to any pain problem. What is curamin? It can be described as a blend of all-natural components comprising of curcumin, Boswellia, curcuminoids, nattokinase and DLPA (dl-Phenylalanine). Curcumin has been researched and found to have a broad healing platform, that is, anti cancer, anti-inflammatory, anti-oxidant, anti bacterial and anti-fungal. During post-surgery, it has been proven to ease inflammation and in addition to that, reducing inflammation and swelling in arthritic conditions. Nattokinase is nutrient element in curamin which is an enzyme. The enzyme functions in that it helps breakdown blood clots as they can be painful and moreso, helps in relieving blood pressure.
Inflammations should be well taken care of as research says that, the pains are responsible for all kinds of serious sicknesses such as cancer and painful conditions such as arthritis. The enzyme nattokinase, is very important in relieving inflammations by enhancing circulation in the body thus allowing compounds such as boswellia, pain killer endorphins and curcumin to get to the areas where they are needed most. In addition,it enhances balance of fibrinogen in the body which is associated with muscle damage. Curamin also contains a component by the name DLPA which works in an interconnected mode and furthermore improving moods. Boswellia is termed as a traditional herb which relieves pain by reducing inflammation.
How does curamin work? Through the unique combination of the several components the product comes up with mechanisms that support the anti-inflammatory response within the body. Inflammatory compounds within the the body are inhibited by a combined formula of boswellia and curcumin. Nattokinase is responsible for increased circulation so as to transport beneficial components to areas of need. DLPA is responsible for that positive mood to ensure quick recovery.
Recommended dosage
Two capsules, two times a day is the most appropriate dosage to clients. The manufacturer warns that eight capsules should not be exceeded in 24 hours.
Sources
http://www.needs.com/products
http://www.medicalpublications.org/curamin.htm

(http://vitanetonline.com/forums/Index.cfm?CFApp=1&Message_ID=3083)
---
Health Benefits Of Almond Oil



Date: March 07, 2014 04:04 PM
Author:
Darrell Miller (dm@vitanetonline.com)
Subject: Health Benefits Of Almond Oil

What is almond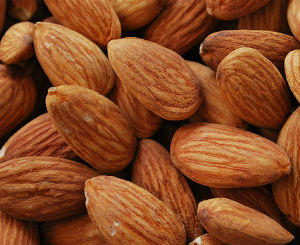 Almonds are fruits of deciduous trees that are originally found in North Africa and Asia. There are two varieties of almonds, sweet and bitter. Sweet almonds can be used to produce essential oil, and extract. Almond extract is often used as an alternative to vanilla extracts in diabetic safe recipes. Bitter almonds contain a toxic amount of prussic acid that can be converted to cyanide during refining, consequently prussic acid has to be leached out, before it can be suitable for human consumption.
Both bitter and sweet almond oil can be produced from two different almond trees. From the sweet almond tree, we produce sweet almond oil and an emulsion. From the bitter almond tree we produce the essential oil of almonds (it is nearly pure benzaldehyde), a less amount of fixed oil, and an emulsion that yields cyanide, and glucose.
Health Benefits Of Almond Oil
1. Skin- The two oils have different health benefits to the skin. Sweet almond oil is a good lubricant and is beneficial for sensitive, dry skin. It is composed of olein, glucosides, and linoleic acid. It also contains minerals, vitamins and protein, as a result it nourishes and revitalizes the skin. It is used as a carrier oil in face serums.
Its other benefits include:
It retains glow and improves complexion.

Reduces skin inflammation.

Lightens dark circles.

Moisturizes and nourishes the skin.

Cures body rashes.
Bitter almond oil as mentioned above is nearly 100% benzaldehyde, it does not contain any cyanide. It isn't used in any direct way for skin care. It is used mainly because of its wonderful almond flavor or scent.
2. Hair- Sweet almond oil contains omega 6 fatty acids, which stimulates hair growth. It strengthens hair, nourishes the hair follicles, moisturizes the scalp, and prevents dandruff. It also makes hair thicker and stronger, as well as smoothing and nourishing hair cuticles.
3. Body- Sweet almond oil contains antioxidants that are useful in eliminating free radicals and toxins from the body. It assists digestion, aiding the assimilation of nutrients, and can be used to cure constipation. It contains mono-saturated fats and antioxidants that help in preventing heart disease. Sweet almond oil helps in maintaining the proper level of cholesterol by decreasing the level of LDL, and increasing the level of HDL in the body. It contains folic acid, which is important in preventing birth defects in pregnancy. It also contains Phenylalanine and riboflavin that improve neurological function.
Sources
http://www.healthguidance.org/entry/16097/1/Almond-Oil-Health-Benefits.html

. http://kayus4321irka.hubpages.com/hub/The-Amazing-Health-Benefits-of-Sweet-Almond-Oil
(http://vitanetonline.com/forums/Index.cfm?CFApp=1&Message_ID=3051)
---
The benefit of Amino Acid L-Tyrosin for our brains



Date: January 21, 2014 09:47 AM
Author:
Darrell Miller (dm@vitanetonline.com)
Subject: The benefit of Amino Acid L-Tyrosin for our brains

L-Tyrosine
L-Tyrosine is a nonessential amino acid because it can be made from Phenylalanine, the another amino acid by our body. But from some researchers the body cannot make tyrosine from Phenylalanine if stressed. In otherhand, L-Tyrosine is definitely present in many kinds of foods, such as milk, meats, eggs, nuts, cheese, bananas, beans and some seafood like fish.
Benefits of L-Tyrosine
By using this food stuff can increased the amount of L-Tyrosine in our body. And Also L-Tyrosine can we get from some suplement. L-Tyrosine has benefits for our brains. L-Tyrosine need for creating the neurotransmitters such as dopamine, epinephrine and norepinephrine. It can called stress hormone. This compounds that transmit chemical signals in our brains. The neurotransmitters that was produced by L-Tyrosine have effect significant for your mood, memory, concentration, focus and alertness. The neurotransmitter dopamine can affects the incentive mechanism in our brain which indicates it involved in feeling of happiness. Dopamine is also helps we keep motivated and handle problem that can make streesed. But too much stress can make our dopamine level decreased. It can make our brain less active and weak. The neurotransmitter epinephrine ability to increases our energy, heart rate and breathing. It because epinephrine produces oxygen with rich blood that travels to our brain. Moreover the neurotransmitter epinephrine can boosting our memory, enhance cognitive performance, polishing our senses and reducing pain level of sensitivity. And the third compound of neurotransmitters is norepinephrine. It can helps increase our concentrate and to develop new memories. Norepinephrine is also travels through our blood and can stimulate our brains. The effect of our body does not produce enough neurotransmitters, we will become depressed, fatigued, confused and also develop memory loss. So if you want to enhance your memories and don't let your body has less L-tyrosine to products stressed hormone that you need. Food supplements have shown good results in improving the amount L-tyrosine in our body.
Reference:
http://www.bodybuilding.com/fun/md1.htm
(http://vitanetonline.com/forums/Index.cfm?CFApp=1&Message_ID=2976)
---
How important is it to take a GLA supplement?



Date: December 04, 2013 06:43 AM
Author:
Darrell Miller (dm@vitanetonline.com)
Subject: How important is it to take a GLA supplement?

How important is it to take a GLA supplement?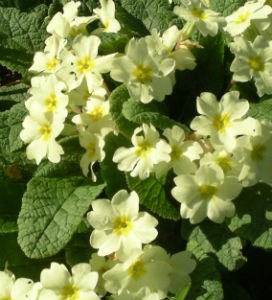 Majority of people consider evening primrose oil as one of the major miraculous discoveries within preventive care after Vitamin C. This oil consists a compound called Phenylalanine that can assist with pain relief and has been applied increasingly with remedying headaches. Its therapeutic and preventive features are many hence making it a regular proposal from a big number of herbalists.

10 health benefits:

1- GLA Deficiency

Evening primrose oil has a lot of fatty acid gamma linolenic acid (GLA) which is very crucial for general operation of the body.

2- Heart Health

Studies revealed that utilizing of evening primrose oil on daily basis can assist in lowering blood pressure, cholesterol and safeguard against the coronary artery disease thus minimizing the capability of heart attacks and diseases.

3- Menstrual Pain

The oil is normally used in relieving distress that is normally related with menstrual signs. Majority of women around the world get relief by applying evening primrose oil.

4- Diabetes

Diabetics occasionally get challenges in producing GLA hence evening primrose oil is an effective supplement to assist them. Studies revealed that this oil can also safeguard people from diabetic neuropathy which is a nerve condition that often affects diabetics.

5- Skin Health

Evening primrose oil is considered as an effective remedy for eczema and other skin disorders due to GLA and other essential fatty acids that are vital for skin health.

6- Anti-Inflammatory & Discomfort Reliever

Evening primrose oil is referred to contain anti-inflammatory features and can assist to ease symptoms of chest discomfort and rheumatoid.

7- Attention Deficit Hyperactivity Disorder (ADHD)

Studies revealed that kids suffering from ADHD got relieved after taking evening primrose oil.

8- Chronic Fatigue Syndrome

Utilizing evening primrose oil with quality fish oil is an effective therapy for chronic fatigue syndrome.


9- Helps to Counter Impotence & Infertility

Evening primrose oil can stimulate blood flow, thus it helps in solving one of the key causes of male impotence. When taken for some time, it assists in preventing blood vessels to become narrow as a result of cholesterol.

10- Helping with Alcohol Withdrawal Symptoms

The GLA prompts the brain to make a specific type of prostaglandin called prostaglandin E that can operate to resist withdrawal symptoms.


References:
http://www.herbwisdom.com/herb-evening-primrose.html
http://www.stylecraze.com/articles/benefits-of-evening-primrose-oil-for-skin-hair-and-health/
(http://vitanetonline.com/forums/Index.cfm?CFApp=1&Message_ID=2915)
---
How Curamin Combats Inflammation Pain



Date: December 19, 2012 12:08 PM
Author:
Darrell Miller (dm@vitanetonline.com)
Subject: How Curamin Combats Inflammation Pain

Fact: You can manage pain with natural remedies!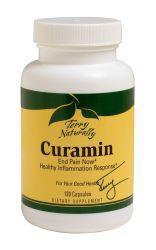 Study has revealed the sad fact that four out of every five Americans perceive that pain is a natural inevitable part associated with old age. Athletes on the other hand believe that severe pain is essential for physical fitness. Many people again, think that there are certain disorders that ignite pain and you can do less or nothing to relieve the ache.

In fact, 28% of America's population believes that there is no solution that can eliminate their personal pain concerns. In the contrary, Curamin by EuroPharma is a highly effective herbal remedy that combines four powerful and clinically proven ingredients, into a single award-winning product that offers an ultimate level of pain relief.

Here is a look into how Curamin relieves inflammation pain.

#Curamin's Ingredients The secret behind Curamin's power is blending the best of the best. These ingredients are well known for their fast action in relieving pain associated with inflammation especially in the bones and joints. Here are the four main ingredients used in the formulation of this unprecedented pain reliever.

*DLPA (DL-Phenylalanine) This is a double part amino acid (D Phenylalanine & L Phenylalanine) that impedes the breakdown of the enkephalin compound, also known as the positive mood enhancer. In addition to that, DLPA converts the L Phenylalanine into tyrosine so as to enhance the secretion of two brain chemicals; norepinephrine and dopamine, which ease pain and dissolve inflammation.

*Boswellia Boswellia serrata, also known as Indian frankincense is an anti-inflammatory herb used in the Curamin formula. The boswellic acids prevent the hyperactivity of an enzyme called lipoxygenase, which is often associated with inflammation. This way, it effectively combats inflammation pain.

*Nattokinase This natural ingredient is extracted for a Japanese fermented cheese known as natto, hence its name. The production of this beneficial enzyme can be attributed to a certain bacterium called Bacillus natto. Its benefits in relieving pain come through its action of breaking down clots, promoting the circulation of blood. Thickened blood can intensify pain, and by promoting blood circulation, all other Curamin ingredients are well distributed to every single part of the body.

*Curcumin This powerful, natural compound derived from turmeric requires no detailed introduction. It promotes the body's natural ability to combat inflammation and also contains anti-oxidant properties that are very useful in preventing tissue damage. Its functionality in pain relieving is behind its effectiveness in cutting off pathways that lead to inflammation. Numerous studies have also depicted its ability to promote cognitive-enhancing as well as anti-depressant benefits by igniting neuro-protective brain functions and moderating pain neuro-transmitters.

#How Curamin Relieves Pain

This proprietary formula combats inflammation pain by promoting the body's defense mechanism. In addition to that, it features curcumin BCM-95 which has an enhanced oral bioavailability and is highly soluble, thus availing a full spectrum or curcuminoids that fight pain in a flash. Additionally, the amino acids and Boswellia used in the formulation of Curamin helps the body to absorb the pain alienating ingredients quickly, which earns Curamin its well deserved fast-acting characteristic.

Curcumin BCM-95 has extended blood retention; one among the many attributes that makes Curamin stronger than other plain curcumin products. We cannot forget to mention the fact that Curamin is associated to no known side effects. It combats all types of pain ranging from occasional back pain to chronic pain caused by arthritis. So, next time pain becomes a problem, grab a bottle of Curamin and make your life a whole lot easier.


(http://vitanetonline.com/forums/Index.cfm?CFApp=1&Message_ID=2752)
---
All about curamin



Date: December 13, 2012 11:35 AM
Author:
Darrell Miller (dm@vitanetonline.com)
Subject: All about curamin

For those who never really hard about it, they should know that Curamin contains is up to ten times strong than the regular curcumin products. It's actually one of the best ways through which individuals will be able to balance their body's natural inflammation response and many recent and past studies support its ability. Through the removal of pro inflammatory compounds which are generally present in this plant, the impact of boswellia is very much enhanced.

DLPA was showed in many studies to actually be very helpful with maximizing the effects of enkephalins and endorphins, which are natural and very powerful pain relievers produced by the human body. Nattokinase is rounding up the formula and for those who don't have any idea what it is, they should know it's actually an enzyme. It directly affects muscle pain through its ability to have the fibrinogen levels in the body balanced and at the same time it will also ensure people have a healthy blood circulation in the body. Many people are already aware of the fact that if they take ibuprofen and also aspiring for long periods of time, they will experience serious stomach bleeding and at the same time, if they take Tylenol and ibuprofen, the toxicity in their kidneys and liver will increase very much.
However, with the more safer and also more effective alternative of Curamin, who would ever want to consider the aforementioned medicines?

Curamin, this is a natural pain killer anyone can take. Its combination of dl-Phenylalanine, boswellia, cuminoids and Curcumin make it a really effective pain reliever. The way it works is that it will help with stopping the triggers that switch on pain pathways and at the same time it will also reduce the inflammation. More than ninety percent of people who have taken Curamin said that in just forty five minutes, they experienced great pain relief. At the same time, they also said there were no side effects to deal with, meaning their kidneys, stomach and intestines didn't suffer any damage. Curamin actually works in conjunction with the body's natural ability to stop inflammations which is the reason why individuals feel pain.

The president and founder of Europharma in the United States said that it is really a great and effective product which everyone who is dealing with inflammations should use. Because he trusts this product so much, millions of Americans have actually turned their attention to it and regard it now as one of the most efficient pain relievers on the market. In 2009 Curamin was awarded the prize for having the best formula so far, a formula which doesn't let people experience any side effects and at the same time, it makes their inflammations and pain go away really quickly. It seems that as time passes, Curamin is also getting better and more and more effective formulas appear. With that being said, everyone who will take Curamin in order relieve his pain or inflammation will feel great in less than an hour!


(http://vitanetonline.com/forums/Index.cfm?CFApp=1&Message_ID=2749)
---
What Makes Curamin Such A Good Natural Pain Remedy?



Date: March 07, 2012 06:57 AM
Author:
Darrell Miller (dm@vitanetonline.com)
Subject: What Makes Curamin Such A Good Natural Pain Remedy?

Curamin: A Natural Anti-Inflammatory
When nerve endings become irritated, they cause pain. This is because of factors such as lack of sleep, hormonal imbalance, stress, nutritional imbalance, etc. Pain is generally symptomatic of some dysfunction or inflammation in our body and the first reaction for those suffering from it is to reach out for a pain killer. This is where Curamin comes in.
Curamin is a proprietary formula and a curcumin based supplement. Curcumin is a beneficial compound found in turmeric, a popular Indian spice. Turmeric has been used since centuries in the field of alternate medicine like Ayurveda because of its many medicinal properties. The compound, curcumin in fact, has the ability to reduce pain by supporting the body's ability to respond to swelling and inflammation. It has been found equivalent to some popular allopathic pain killers. Apart from this, it also has antioxidant, antibacterial, antiviral, antifungal and anticancer properties and has been found to promote anti depressant and cognitive enhancement benefits.
Curamin Formula
Curamin is a product having a formula based on this particular compound of turmeric and is therefore extracted out of natural ingredients and has been found to have minimal side effects. Curamin, apart from other ingredients, also contains a strain of curcumin that has a high absorption factor which makes it several times more effective and stronger than plain curcumin products. It not only balances the body's response to inflammation but also has been observed to have a consistent and long lasting effect. Therefore, this makes curamin the most effective form of curcumin available.
Studies have established that curamin is safe and does not interfere with kidney, liver or stomach functions. The safe dosage recommended by the company is two pills twice a day for pain alleviation and not more than 8 pills within a 24-hour period. An overdose of such herbal products may sometimes cause intestinal discomfort at the most.
Main Ingredients of Curamin
Curamin has four principle ingredients that have an overall effect on inflammation caused in the bones and joints due to arthritis or overuse and exercise. These ingredients include: DL-Phenylalanine or DLPA is a two part amino acid that acts as a positive mood enhancer by preventing the breakdown of enkephalin compound and also helps in the production of brain chemicals like dopamine and norepinephrine. Boswellia that helps to prevent the activity of the inflammatory enzyme. Curcumin which helps block multiple pathways within the body to retard and stop inflammation. Nattokinase which is an enzyme that helps the fast absorption of the ingredients through the body by promoting blood flow and improving circulation.
Benefits of Curamin
Curamin has helped people suffering from problems like arthritis, migraines, bursitis, and soreness caused by accidents or injuries. It also helps build resistance and immunity to inflammation concerned especially with the bones and joints.
Curamin, being a plant based product has no toxic effects and is available with many natural medicine practitioners and pharmacies. It is a very effective natural alternative to allopathic drugs and painkillers that over a long term use cause many side effects, some of which are potent.
If you are in pain, try curamin today!
(http://vitanetonline.com/forums/Index.cfm?CFApp=1&Message_ID=2603)
---
Curamin: benefits and ingredients



Date: March 06, 2012 07:54 AM
Author:
Darrell Miller (dm@vitanetonline.com)
Subject: Curamin: benefits and ingredients

Curamin: benefits and ingredients
It's a well known fact that most chronic pain in whatever part of the body is usually caused by inflammations. Such pain can only be relieved or eased by reducing multiple inflammations in the body. Most over the counter drugs produce dangerous side effects and as such, are greatly discouraged.
Scientists have recently made a breakthrough by discovering a combination of herbs known as Curamin that effectively treat or ease most instances of chronic pain usually caused by presence inflammations in the body
Curamin is an effective natural pain reliever and anti-inflammatory drug that has captured lots of headlines of late. Curamin essentially works by cutting off multiple or several pathways that cause inflammations in the body hence reduce chronic pain as a result.
Curamin is basically a combination of two powerful herbs turmeric and Boswellia along with essential amino acids that helps the body to quickly absorb the pain relieving ingredients.
Curamin is an effective alternative to over the counter pain killers (OTC) which normally produce serious side effects such as liver damage, kidney damage or even in some instances heart attack. Curamin is 100% safe to use meaning it produces no side effects whatsoever.
Curamin is a fast pain reliever that doesn't have to be taken after every four hours unlike most pharmaceutical drugs. Curamin is a fast pain reliever essentially because, it is usually absorbed into the blood stream quickly, hence brings instant relief to patients as a result.
Curamin can be used to ease or treat all manner of chronic pain that include, joint pain, bone pain, back pain, arthritis etc. The plant based medicine contains fout key ingredients, which help in easing several types of chronic pain.
Here are four main ingredients contained in Curamin Curamin ingredients:
Curcumin
Curcumin a natural element derived from turmeric which contains anti -inflammatory properties. Curcumin is also an excellent antioxidant. Curcumin essentially works by cutting off multiple or several pathways that cause inflammations in the body. As if that's not all, Curcumin has also been discovered to contain properties that enhance brain function and is also an effective anti-depressant
Boswellia
Boswellia is another effective ingredient contained in Curamin. Boswellia work by preventing hyperactivity of an inflammatory enzyme called lipoxygenase.
DLPA or DL-Phenylalanine
DLPA is a double part amino acid that works by preventing the breakdown of compound enkephalin which is responsible for positive mood or feelings.
Nattokinase
Nattokinase is another very important enzyme that aids the flow of blood. Nattokinase plays a very important role in Curamin as it helps in ensuring that all Curamin ingredients are distributed or taken to all parts of the body for maximum relief against pain. Nattokinase is a very helpful blood thinning ingredient derived from soya plant.
Last but not least, Natural anti- inflammatory remedies or herbs reduce the body's inflammation without producing any negative side effects. The herbs can either be ingested or applied externally. Zero side effects means that an over dose of Curamin can only cause stomach upset or diarrhea only to a lesser extent. Curamin can be bought inform of capsule, powder or tablet format.
Grab some today and feel the difference curamin can make in your life.
(http://vitanetonline.com/forums/Index.cfm?CFApp=1&Message_ID=2602)
---
What are the Essential Amino Acids we must get from our Diet to Survive?



Date: August 17, 2011 12:13 PM
Author:
Darrell Miller (dm@vitanetonline.com)
Subject: What are the Essential Amino Acids we must get from our Diet to Survive?

Amino acids or the building blocks of protein are very important in overall functioning of the body. Proteins, to mention, are responsible for the build up of most of our body parts specifically our muscles, ligaments, tendons, organs, tissues, glands, nails and hair. Moreover, the repair and preservation of those parts still rely on proteins. Amino acids can be of two different forms which are the non-essential and essential. On this selection, we will be focusing more on the latter.
Essential amino acids are those which cannot be produced by the body therefore it has to be supplied through our diet. This category of amino acids includes tryptophan, lysine, methionine, valine, leucine, isoleucine, threonine and Phenylalanine.
Tryptophan, which is a precursor to serotonin and melatonin, can be acquired from peanuts, meat, turkey, fish, milk, dried dates, cottage cheese, banana, oats and chocolates. A deficiency of this can bring up serious neurological problems, depression, anxiety and sleeping difficulties.
Another essential amino acid is methionine. The production of sulfur and other compound needed for a healthy growth and metabolism depends on the presence of this amino acid. Fish, whole grains and dairy are its sources.
Lysine, which is effective in the treatment and prevention of herpes, is present in soybeans, green beans, lentils, spinach and amaranth. Low levels of lysine can also compromise the levels of niacin and this leads to pellagra.
Tissue healing, muscle metabolism and keeping the equilibrium of nitrogen levels in our body are the functions of valine. It has proven to be efficient in the treatment of liver and gallbladder disorders. Deficiencies that results from drug addiction are can also be reversed by this amino acid. Its sources are peanuts, soy proteins, dietary products, grains, meat and mushrooms.
Leucine can be obtained from chicken, fish, cottage cheese, lentils, peanuts and sesame seeds. It functions in muscle protein build up and is the main medium in tissue building process. Inability to acquire such makes a person prone to protein wasting since leucine, together with valine and isoleucine, serves as energy and protein reservoirs.
In boosting energy levels, blood sugar regulation, muscle build - up and repair as well as hemoglobin development, isoleucine has shown its relevance. Its dietary sources are fish, poultry, beef, dairy, eggs, lentils, seeds, soy, almonds and wheat. Isoleucine deficiencies may result into neurological disturbances such as confusion, depression, irritability, fatigue, headache and dizziness.
Threonine is significant in synthesis of antibodies. Beans, nuts, seeds, dairy, poultry, eggs and beef are rich in threonine. A low level of this amino acid causes disorders of the skin and weakness.
Adrenaline and noradrenalin which are stimulates the central and peripheral nervous system requires Phenylalanine to perform their function. Phenylalanine can be acquired from peanuts, seeds, almonds, lima beans and dairy. Liver damage, weakness, skin lesions, lethargy and slowed growth are results of its deficiencies.
In summary, our body needs networks of essential amino acids for its proper functioning. Eating healthy foods and living a healthy lifestyle is the secret towards maintaining your optimum general health.
(http://vitanetonline.com/forums/Index.cfm?CFApp=1&Message_ID=2396)
---
Why Is The Amino Acid Tyrosine So Good for the Brain?



Date: June 18, 2011 12:20 PM
Author:
Darrell Miller (dm@vitanetonline.com)
Subject: Why Is The Amino Acid Tyrosine So Good for the Brain?

Tyrosine is an amino acid that serves as an immediate precursor to several organic compounds found in the brain and the central nervous system. It is one of the 20 amino acids utilized by cells in protein synthesis. As such, it is an important component of the human diet, albeit not classified as an essential nutrient. Mental infirmities not related to age has been linked to tyrosine deficiency.
There is no daily value for tyrosine, but it is an integral part of proteins obtained from both animals and plants. Also, supplementation of tyrosine has not shown any adverse effects. That being said, deficiency in tyrosine is not unheard of. In fact, there is a rare autosomal recessive disorder called phenylketonuria that interferes with the synthesis of tyrosine and leads to brain damage and seizures.
Prevents Brain Damage
Tyrosine is one of the amino acids necessary for the manufacture of neurotransmitters and proteins that display vital functions in the nervous system. In phenylketonuria, the synthesis of tyrosine from Phenylalanine is impaired, causing the build-up of the latter. High concentrations of Phenylalanine deprive the brain of other amino acids, such as tyrosine. This results in progressive mental retardation.
The presence of tyrosine in the central nervous system is very important in mental development. It works as nutrient for nerve cells that powers neuronal activities. Not surprisingly, regular intake of tyrosine has been observed to display cerebroprotective properties. It has also been linked to the prevention of headaches following an intense physical activity.
Improves Stress Tolerance
It has long been suggested that supplementation of tyrosine may improve stress tolerance, but studies that support this claim have surfaced only recently. High levels of tyrosine in the brain appear to improve physiological responses to stress in both animal and human studies. Many researchers believe that depleting levels of tyrosine in times of stress contribute to mental fatigue.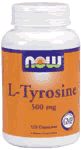 Tyrosine is a precursor to catecholamines, organic compounds that function as neurotransmitters and hormones. It is converted to epinephrine, or adrenaline, which is responsible for the activities in the peripheral nervous system during stress. It is also converted to norepinephrine, which sends signals to both sides of the brain and forms a neurotransmitter system within the brain and the spinal cord.
Promotes Mental Clarity
Tyrosine plays a role in sustaining mental clarity, the reason why it is thought to produce nootropic effects. For one, the availability of tyrosine in the brain improves mental function, especially under psychological stress. It is utilized by the brain in the manufacture of brain chemicals involved in cognitive function and even motor skills.
More importantly, tyrosine provides a ready pool of levodopa, which increases dopamine levels. Both tyrosine and dopamine levels have been observed to be low in individuals suffering from clinical depression, suggesting that tyrosine may provide mood-altering effects. Since there is no harm in regular intake of tyrosine, it has been promoted as an alternative to other mood enhancers.
(http://vitanetonline.com/forums/Index.cfm?CFApp=1&Message_ID=2342)
---
Use Curamin For Painful inflammation and see how your life can change!



Date: June 15, 2010 05:10 PM
Author:
Darrell Miller (dm@vitanetonline.com)
Subject: Use Curamin For Painful inflammation and see how your life can change!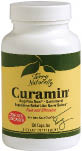 Everyone experiences occasional pain at some time in their lives. We use the word pain in our jargon to describe something unpleasant and to indicate the necessity of toughening up such as "no pain no gain". As common as the word pain may be, there are many misconceptions about pain. Four out of five Americans believe that occasional pain is just natural and unavoidable due largely to getting older. More than one quarter of Americans believe there is absolutely nothing they can do to relieve their personal pain.
Pain is a warning signal that something has gone wrong in the body or that something is damaged. Pain is so unpleasant that it motivates you to remove yourself from the cause of this damage as quickly and completely as possible.
There are four ways to relieve occasional pain:
1. You can leave the pain alone, but flood the body with feel-good substances that push the pain signals out from your consciousness (drugs).
2. you can put the person asleep and do surgical procedures to cut nerves and stop the pain.
3. You can impact the nervous system the internal wiring that carry the pain signals to dull them so that the signal becomes less distinct and weaker.
4. You can target what is causing the pain in the first place (most recommended). Occasional pain can be perfectly normal for instance, starting a new exercise routine when you are a bit out of shape. When dealing with type of pain, helping the body to balance its inflammation response can have tremendous impact.
This is where curamin is the answer to pain problems.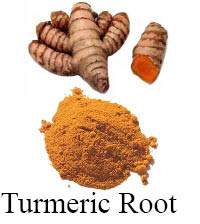 Curamin contains four high potency ingredients that make it work so well. The first ingredient is curcumin from Turmeric. Curcumin is a super antioxidant with a ORAC value of 1592.27 each gram. That's 24 times stronger than blueberries. Curamin also contains Boswellia, DLPA (DL-Phenylalanine) which help fight inflammation and maximize the endorphins and enkiphalins in our own body. It finally contains nattokinase which is a systemic enzyme known to help improve circulation.
They all break down as follows:
DLPA: DL-Phenylalanine is an amino acid consisting of equal parts D-Phenylalanine and L-Phenylalanine. D- inhibits the breakdown or compounds called enkephalins. Enkephalins are associated with positive mood and have been shown to relieve occasional muscle pain due to exercise or overuse. L- is converted into tyrosine, which in turn is used to produce brain chemicals norepinephrine and dopamine.
Boswellia: Clinically tested boswellia helps reduce the activity of the inflammatory enzyme, 5-LOX (lipoxygenase). A compound (beta boswellic acid) found in boswellia which interferes with its benefitical activity has been removed, greatly increasing the effectiveness of this extract.

Curcumin: Curcumin, a compound found in the spice of turmeric, inhibits multiple inflammation pathways in the body. It is also a potent antioxidant. Some of the benefits associated with curcumin include immune system modulation, protection from oxidative stress, and support the body's natural anti-inflammatory response. The specialized extract in this formula has the highest absorption of any curcumin extract available for maximum health benefit. (Found in Curamin)
Nattokinase: the enzyme nattokinase helps promote blood flow, aiding the other ingredients in the formula to reach all areas of the body.
So if you are suffering from chronic pain, give curamin a try and see how well you can feel. If you are concerned about its effectiveness, have no fear, VitaNet ®, LLC offers a 100% Money back guarantee if the product does not work for you.
(http://vitanetonline.com/forums/Index.cfm?CFApp=1&Message_ID=2167)
---
Hypoglycemia



Date: July 16, 2009 01:39 PM
Author:
Darrell Miller (dm@vitanetonline.com)
Subject: Hypoglycemia

It is critical for one to known that an excess amount of sugar can deplete our vitamin and mineral stores. To make things worse, vitamin and mineral deficiencies can predispose us to both hypoglycemia and diabetes. Significant amounts of B vitamins are necessary in order to metabolize and detoxify sugar after it has entered our bodies. The assimilation of nutrients from other foods is inhibited when the body is overloaded with sugar. To state it simply, our bodies were not designed to cope with the amounts of sugar that we routinely consume.
Vitamin A helps the body to maintain normal glandular function. Energy transfers in the body depend upon the presence of vitamin A, which helps to assimilate the mineral efficiently when it is used in conjunction with vitamins D and E.
Vitamin B-complex is essential in order to help control the highs and lows associated with hypoglycemia. They boost the adrenal glands and work to calm the nerves and promote mental health. Vitamin B1 is necessary for metabolizing carbohydrates and also improves appetite, digestion, assimilation, and elimination. This vitamin works to protect the nervous system and improve nerve function. Vitamin B2 works in conjunction with niacin and thiamine to protect the nerves and boost the immune system. Additionally, this vitamin helps to facilitate proper digestion, which is essential to healthily metabolize carbohydrates. Vitamin B3 plays a vital role in energy production and carbohydrate metabolism. Also, it is involved in the production of several biochemical's, among them is adrenaline. Niacin boosts the body's ability to take in sugar from the blood into the cells. Supplementing the diet of diabetics with niacin is also strongly recommended.
A lack of vitamin B5 in the body can cause a drop in blood sugar. This B vitamin is involved in the production of natural cortisone from the adrenal glands and can help to protect the body against the averse affects of stress. It is crucial for the maintenance of a healthy endocrine system. Vitamin B6 is vital in helping to maintain hormonal functions and endocrine balance. Vitamin B6 strengthens the adrenal glands and helps to protect the pancreas. It is essential for the metabolism of proteins and for the production of hormones and antibodies. Additionally, vitamin B6 may also help to prevent complications that may occur from diabetes. Vitamin B9, B12, D, E, C, K, PABA, Biotin, Lecithin, Inositol, and Bioflavonoids are also essential for assisting the body against hypoglycemia.
There are also minerals, amino acids, and herbs that helps the body fight against hypoglycemia. These minerals include calcium, chromium, iodine, magnesium, manganese, potassium, selenium, and zinc. Amino acids that assist in hypoglycemia are alanine, carnitine, glutamic acid, and Phenylalanine and tyrosine. Herbs for hypoglycemia include alfalfa, bilberry, bitter melon, black cohosh, buchu, cedar berries, damiana, dandelion, dulse, fenugreek, garlic and onions, ginseng, gentian, golden seal, gymnema sylvestre, ho-sho-wu, kelp, licorice, mullein, parsley, pterocarpus, red raspberry, saffron, saltbush, sarsaparilla, saw palmetto, suma, and uva ursi. Alfalfa nourishes all the glands, especially the pituitary, while bilberry is valuable for anyone who suffers from glucose impaired diseases. Suma is used by both men and women to restore body function and are also good for poor circulation, heart disease, and arthritis. Uva Ursi helps to regulate glucose transfer to the nerve fivers which feed the brain.
Many of the above listed vitamins, minerals, and herbs are available in combinations directly formulated to help with high blood sugar. Look for these great vitamins and more at your local or internet health food store. Remember to always choose name brands to ensure you purchase a high quality and pure product.
*Statements contained herein have not been evaluated by the Food and Drug Administration. Vitamins, minerals and herbs are not intended to diagnose, treat and cure or prevent disease. Always consult with your professional health care provider before changing any medication or adding Vitamins to medications.

--
Buy Herbs at Vitanet ®, LLC


(http://vitanetonline.com/forums/Index.cfm?CFApp=1&Message_ID=2033)
---
ADHD



Date: October 31, 2008 04:28 PM
Author:
Darrell Miller (dm@vitanetonline.com)
Subject: ADHD

Contrary to popular belief, Attention deficit and hyper activity (ADHD) doesn't always go away when children grow up. Many of the children affected by this disorder as children carry it on into adult hood. This complicated disease can cause all sorts of problems mostly lost of work.
One survey studying over seven thousand workers between the ages of eighteen and forty four discovered that three and one half percent of these workers studied had ADHD. The ability to concentrate cost these individuals over twenty days of work. Both women and men experience mood, anxiety and most likely abuse drugs and alcohol. Fortunately there is an alternative, changing ones diet can help.
Dietary changes can help reduce the occurrence of ADHD in both children and adults. Have you ever noticed when you eat a meal high in carbohydrates you become sleepy where a meal higher in protein then carbohydrates does not make you sleepy but increase your mental acuity?
A high protein meal can reduce the amount of tryptophan that crosses the blood brain barrier in turn causes more Phenylalanine and tyrosine to enter the brain. These two amino acids boost mental alertness. They are converted into neurotransmitters like norepinephrine, epinephrine, and dopamine which are adrenaline like neurotransmitters. High carbohydrate meals cause an insulin spike in the blood which causes the body to absorb protein into the muscles and frees up tryptophan.
Tryptophan when not in competition with other amino acids will cross the blood brain barrier which then is converted to serotonin a sleep neurotransmitter. To help over come this, one should eat a meal high in protein at breakfast and moderate protein / carbohydrate meal at lunch, leaving the last big meal of the day rich in carbohydrates.
Some older individuals may notice that they have a hard time sleeping at night; this may largely be due to a high protein meal later in the evening which stimulates the brain. A over stimulated brain will hinder ones sleep and could cause insomnia.
Other things that can help with ADHD are omega-3 fish oil that is high in DHA, phosphatidyl serine, and DMEA. The later two convert to neurotransmitters that can help support healthy mental function and alertness.
(http://vitanetonline.com/forums/Index.cfm?CFApp=1&Message_ID=1928)
---
Pain Relief



Date: June 13, 2008 12:18 PM
Author:
Darrell Miller (dm@vitanetonline.com)
Subject: Pain Relief

DL-Phenylalanine has been found to work in conjunction with the body's natural ability to relieve pain. It helps to lengthen the lifespan of the chemicals in the brain that ease pain. It is especially effective in relieving pain from arthritis and aching muscles.
Some chronic pain can be treated with DL-Phenylalanine through the stimulation of nerve pathways in the brain that control pain. Enhanced pain relief has been discovered when D-Phenylalanine is used in conjunction with prescribed pain killers. This manufactured form of Phenylalanine is used to block an enzyme in the nervous system that increases pain signals. The interruption of pain signals allows the healing mechanisms of the body to begin working faster.
DL-Phenylalanine is a chemical combination of half L-Phenylalanine and half D-Phenylalanine. L-Phenylalanine is the natural form of Phenylalanine found in proteins all over the body. It is found in foods like beef, poultry, pork, fish, eggs, milk, yogurt, cheese, nuts, seeds and certain soy products. D-Phenylalanine is a synthesized form of the chemical, which means it is produced in a laboratory.
Phenylalanine as an Amino Acid:
Amino acids perform various major functions in the body. They assist in fulfilling the body's basic needs from minerals and vitamins. They can act as neurotransmitters, which carry signals to and from the brain. They also aid in other parts of the body for communication between nerve cells.
Phenylalanine is one of the essential amino acids found in protein. This means it is required for human health, but cannot be manufactured by the human body. Therefore it has to be supplied through food consumption. It can also be found and taken in the form of powder, capsule, tablet or a topical cream. In the body, Phenylalanine is converted into tyrosine, which is another amino acid needed to make protein. It is also needed to make certain brain chemicals and thyroid hormones. Phenylalanine deficiency signs include:
* Confusion
* Decreased alertness
* Lack of energy
* Diminished appetite
* Decreased memory

Phenylalanine Warnings:
A rare disorder called phenylketonuria (PKU) happens in humans who are missing the enzyme required to metabolize Phenylalanine. Symptoms of this disorder tend to appear between the ages of 3-6 months. These include:
* Eczema
* Developmental delay
* Abnormally small head circumference
* Hyperactivity

If PKU is not treated within the first three weeks of life, it can cause severe and irreversible mental retardation. Women who are pregnant or nursing should avoid taking Phenylalanine as a supplement in any form. DL-Phenylalanine may cause hyperactivity, jitteriness and anxiety in children.
Phenylalanine is the major ingredient in the artificial sweetener known as aspartame. Products containing this sweetener are required by law to carry warnings on their labels for phenylketonurics. People who have PKU can be severely injured by ingesting the sweetener. Products containing this artificial sweetener include diet sodas, sugarless gums and some sugar substitutes. Some sugar-free versions of Jello, puddings, ice creams, candies and various other items also contain aspartame.
Other Phenylalanine Uses:
Some individuals have reported that taking DL-Phenylalanine has improved their mood and aided in treating depression. This is the result of a higher rate of production of the brain chemicals dopamine and norepinephrine. These chemicals, when out of balance, cause depression, stress and frustration. Elevation of the levels of these chemicals have an anti-depressant effect in the body.
One study suggests that D-Phenylalanine has been shown to improve some symptoms associated with Parkinson's disease. These include: depression, rigidity, walking problems and speech problems.
The combination of L-Phenylalanine and UVA radiation may be used to treat the symptoms of vitiligo. This condition involves de-pigmentation (white patches) of skin. The use of L-Phenylalanine may help to re-pigment these patches, but further study is necessary.
DL-Phenylalanine has many uses and benefits if taken correctly. As with any new dietary supplement, consult your physician before beginning a new routine.
(http://vitanetonline.com/forums/Index.cfm?CFApp=1&Message_ID=1815)
---
Don't Live With Pain, Live Pain Free – Curamin Is The Answer



Date: April 24, 2008 04:32 PM
Author:
Darrell Miller (dm@vitanetonline.com)
Subject: Don't Live With Pain, Live Pain Free – Curamin Is The Answer

Fact, more than 50 million Americans suffer from chronic pain. Chronic, meaning pain that continues daily, weekly, monthly, and yearly, pain may which never end with out help. According to the Journal of the American Medical Association, pain is the primary reason people seek the advice of a doctor or health practitioner, and the number one reason people take alternative medicine.
A new revolutionary dietary supplement for pain and inflammation is now available on the market. Introduced by Terry Lemerond, this new formula called Curamin has changed thousands of lives. This formula contains three anti-inflammatory herbs and one amino acid that can help one live a more normal pain free life.
The first ingredient: Curcumin is a substance found in turmeric. Curcumin contains curcuminoids which have been shown to reduce inflammation and pain. Turmeric is an ayurvedic herb discovered in India and brought over to the United States has demonstrated amazing results. Turmeric has been cooked with and used as a medicine for over 2000 years. The active ingredient in turmeric is curcumin which has demonstrated six important properties. Curcumin has anti-inflammatory, antioxidant, antiviral, antibacterial, antifungal, and anti-cancer properties. As you can see this herb has made quite a name for its self.
The second ingredient is Boswellia. Boswellia contains boswellic acid which is the active ingredient in this herb as well. This herb has also demonstrated its natural ability to fight inflammation and more. Research suggests that Boswellia's active ingredient can actually modulate the expression of the genes involved in the body's inflammation response thus giving itself an anti-inflammatory name.
The third ingredient is DLPA an amino acid also known as DL Phenylalanine. This amino acid can help the body product more serotonin in the brain. D-Phenylalanine can actually help reduce chronic pain through the production of serotonin. Serotonin helps one feel more relaxed and level headed this is something everybody needs when it comes to pain that drives them crazy all day long. Those people consuming MAO inhibitors and anti-depressants need to avoid DLPA with out a doctor's supervision.
The forth and last ingredient in Curamin is nattokinase. Nattokinase is an extract from fermented soy cheese. For thousands of years natto has been consumed by the Japanese people with out even know the health benefits of its consumption. Nattokinase can help the body fight blood clots, thin the blood, and fight pain and swelling.
This new formula Curamin has the three top herbs that fight inflammation in the body, when combined with DLPA, this product has the amazing ability to fight pain by attacking the source of pain, inflammation.
Recommended doses for curamin are 2 capsules in the morning and 2 more capsules in the evening after work. Some may need a stronger dose at first, this is where one should take 4 capsules at one time in the morning for the first few days then step back to 2 in the morning and 2 in the evening.
We have free samples available upon request and back the curamin product with a 100% satisfaction guaranteed. So if you are un-satisfied, just return the unused portion of the product for a full refund of the purchase price minus shipping costs.
So what are you waiting for? Are you ready to live pain free? Give curamin a try!
(http://vitanetonline.com/forums/Index.cfm?CFApp=1&Message_ID=1770)
---
Broken Cell Chlorella - Single Celled Micro alga



Date: April 21, 2008 05:06 PM
Author:
Darrell Miller (dm@vitanetonline.com)
Subject: Broken Cell Chlorella - Single Celled Micro alga

Chlorella is what is known as a micro alga, a single celled vegetable organism that grows in fresh water. Microalgae are microscopic species of plant life that are likely responsible for the biological evolutionary history of our planet. Most people associate algae with seaweed: marine plant life. However, this is a restricted view since algae are also common on land, although are rarely conspicuous and still require an aqueous environment if not necessarily a salt water ocean.
The reason for this is that algae have no vascular tissue to draw moisture up into the body of the plant as terrestrial plants do, and they tend to be found in tropical regions, on snow in areas of the Arctic and also on exposed areas of stone and rock in symbiosis with fungi in the form of lichens. They can also be found in freshwater ponds and rivers, and chlorella is one of these.
Its scientific name is Chlorella pyrenoidosa, and it occurs worldwide. It is said to have the highest concentration of chlorophyll of any other known plant in addition to its other highly nutritional content. The superlatives are almost limitless for such a small plant that most of the general population is unaware of. It is the first plant known to have a true nucleus, it has been around for about two and half billion years, and it can multiply itself fourfold making it the fastest growing species of plant known on earth. It beats other fast-growing algae and bamboo out of site.
So what of its nutritional content? It is believed by NASA to be the ultimate foodstuff for long-term travel in space and an ideal crop for colonizing communities. Were a space community to be established on Mars, chlorella would be the first to be cultivated under these big glass domes we all see in the movies! It is more than just a foodstuff though; it is also the most powerful known natural detoxifier for the human body, which makes it practically the ideal food. Why is this?
If any food deserves to be referred to as a 'superfood' it is chlorella. It consists of over 60% bioavailable protein, and contains six members of the vitamin B complex (1, 2, 3, 5, 6, 12) and also vitamins A, C, E and K. It is therefore very high in antioxidants and excellent for destroying free radicals as soon as they are formed, and before they can cause problems such as atherosclerosis and excessive cell damage.
It also contains more than its fair share of minerals such as calcium, manganese, magnesium, phosphorus and zinc, and also iodine, folic acid and a high proportion of iron. That is not all: it contains many more nutrients essential for a healthy life, but above all chlorella contains all eight essential amino acids.
Human biochemistry and metabolism need 20 amino acids to function properly, twelve of which can be manufactured by the liver from these eight: leucine, isoleucine, lysine, methionine, Phenylalanine, threonine, tryptophan and valine, and sometimes serine is added. These are called the essential amino acids from which all the others that your body needs can be manufactured.
Amino acids are needed to build proteins and DNA, manufacture body cells, repair damaged tissue, help the immune system to protect you from invading bacteria and viruses, ensure that the oxygen you breathe gets to the cells where it is needed to sustain life and carry out many other functions besides. Without them you could not exist. Chlorella contains five times more protein and amino acids than eggs do.
The Chlorella Growth Factor or CGF is a combination of these amino acids, together with nucleic acids, carbohydrates and peptides that have not yet been completely characterized. The CGF promotes the growth of body cells, and stimulates cell repair in a way not seen before in any other food. It has been shown to promote the growth of children in a natural and safe way.
Not only this, but it has been found not to promote the growth of diseased or cancerous cells, only healthy ones. The fact that that this accelerated growth does not happen with adults indicates that the Chlorella Growth Factor supports the natural growing process, although in adults it has been seen to accelerate the repair of damaged body tissue.
Chlorella also appears to strengthen the immune system, and researchers have found the presence of a polysaccharide in the cell walls of the microalgae that acts with CGF to produce an interferon that protects the helper cells that aid macrophages to destroy invading bacteria and viruses. It can help our resistance to influenza, choryza (common cold), fungi such as candida and many other forms of invasion by foreign agents into our bloodstream.
The detox effect of chlorella is largely contained within its cell walls that can bind with persistent toxic substances such as DDT, and bind with heavy metals to safely remove them from the body. In fact it is the ideal anti-toxin for life in today's environment, full of vehicle exhaust fumes, pesticides and other chemical emissions. It has been claimed to be able to remove mercury from the body, but this has not been established.
Probably the only problem with the ingestion and the efficiency of the body to use Chlorella to its full extent is the strength of the cell walls. Chlorella has very strong cell walls, which could also account for the concentration of nutrients within them. the traditional method to overcome this was to mill them using small glass or ceramic beads to break the cell walls down, but the Japanese have come up with a more effective means. High frequency sound waves are used to break the cell walls down supersonically, a technique known as 'cracking', and once cracked the cells can release up to 65% of its nutrients, compared to the 50% of the milling method.
The nutritional content of single celled microalgae such as chlorella is amazing, and if the was only one food that you were able to eat, then this would be it. There is no other known species of plant or animal life that provides the range of vitamins, minerals, proteins and amino acids that chlorella does, and it truly is the king of all superfoods.
(http://vitanetonline.com/forums/Index.cfm?CFApp=1&Message_ID=1764)
---
Which Protein Is Best For You?



Date: January 18, 2008 11:16 AM
Author:
Darrell Miller (dm@vitanetonline.com)
Subject: Which Protein Is Best For You?

If you are physically active and taking supplements but still cannot seem to get the energy back in your body and brain, then it's time to look at how much and what kind of protein you are getting. Even though dieters have been using high-protein diets for years, many are unaware of how much protein they actually need and how critical it is to their overall health. Low-protein diets can be lacking greatly in a lot of essential nutrients such as zinc, iron, manganese, chromium, copper, and others. This deficiency can cause illness and fatigue. Protein deficiency leads to difficult recovery from exercise, feeling tired, frequent colds, poor hair or nails, and a cessation in menstrual period for women, which may sound pleasant but is potentially dangerous. People of all ages are not aware of how much their protein needs change as they increase exercise. As your activity increases, so does your protein needs.
Protein is important in your body because every single cell in the body is made up of proteins. Protein is also essential for muscle building, producing red blood cells, the production of various enzymes and hormones, and good hair, nails, and skin. Our immune systems are almost all protein based, so providing our body with protein means that we can fight colds and other infections better. Proteins are also needed in our body to repair muscle damage that occurs during mild exercise. Protein is made from a chain of amino acids and our body cannot make some of these amino acids, which means that they need to be found in our diet. There are eight amino acids that our body cannot make and must be found in our diet every day. These include: isoleucine, leucine, lysine, methionine, Phenylalanine, threonine, tryptophan, and valine. Although it is nice to know which amino acids are essential, it is even more important to know where you can find these amino acids because your muscles and body need them on a daily basis.
Since proteins are constantly being broken down, it is necessary to get some every day. It is suggested that women aged 19 to 70 need 46 grams of protein per day, while men of the same age need 56 grams. Now that you know that protein is essential to your life, what kind of protein is actually needed? Even though protein can be found in a good diet by simply eating meat, nuts, eggs, and other foods, many of us with busy lives need a quick and convenient source of protein. At a health food store, your choices are soy, casein, whey, and egg. Although the classic protein source is whey protein, the problem is that even though it has a high amount of useable amino acids, some people don't like it or have a hard time taking it. Other proteins like soy and casein don't have the complete amino acid content that your body is looking for.
With all the different forms of protein available one might wonder which is best? Egg white is the perfect protein source. Egg whites contain more than half the protein of an egg and are also rich in chlorine, niacin, potassium, magnesium, riboflavin, selenium, vitamin K, and sulfur. Additionally, egg whites have a high amount of protein but exclude the cholesterol and sodium found in the yolk. Egg white protein is considered almost perfect because human requirements for amino acids and the amino acids contained in eggs are almost identical. Eggs are also one of the well-tolerated proteins, as over 90 percent of the protein of eggs is digested into the individual amino acids that your body needs. Egg white protein is one of the few products on the market that taste good without the added artificial flavors, colors, or additives.


--
Egg White Protein Supplements


(http://vitanetonline.com/forums/Index.cfm?CFApp=1&Message_ID=1695)
---
Protein And Its Role In Bodily Functions



Date: November 09, 2007 05:00 PM
Author:
Darrell Miller (dm@vitanetonline.com)
Subject: Protein And Its Role In Bodily Functions

Protein is an essential organic compound composed of 20 or more amino acids which are joined by peptide bonds. Proteins serve as structural material such as connective tissue, and hair (i.e. collagen and keratin) can function as enzymes and hormones, as transporters of essential substances such as oxygen, antibodies, or regulators of gene expression. The importance of protein cannot be overstated in its effects on overall health regardless of age. Dieters using the low-protein diet can be seriously lacking in many essential nutrients including minerals such as zinc, iron, manganese, chromium, copper, etc. These deficiencies can lead to chronic illness, fatigue and make mental function more difficult.
In order to fight sickness and disease, our immune systems need to be in optimum performance. Something you may not have realized but our immune system are almost all protein based. Providing the body with the correct proteins is like providing the proper building blocks of the immune system and can help to fight the common cold and infections better. Proteins are also used to repair muscles during exercise.
There are eight essential amino acids which the body cannot manufacture and which we must derived from our diet each day. The essential amino acids are (i) isoleucine, (ii) leucine, (iii) lysine, (iv) methionine, (v) Phenylalanine, (vi) theronine, (vii) tryptophan, and (viii) valine. With this list of proteins it is possible to determine where we can find these amino acids and incorporate them into our diet. We need protein in our diet on a daily basis, especially for muscle function which requires a particular mix of amino acids which are not found in many food sources. For example, to increase muscle mass, you need glutamine, carnitine, taurine, and arginine amino acids.
Now that we know we need protein daily in our diet and that protein is essential to life. So the next question you may have is what kind of proteins are the best? Quality proteins found in your local grocery store can be found in meat, nuts, eggs, and other foods. If you turn to your local health food store, look at soy, casein, whey and egg proteins. The type of protein you take will depend upon what you are capable of eating, i.e. taste. Some people have trouble eating whey protein, while others cannot pallet egg protein.
The best protein found in nature however is derived from egg whites. Egg proteins are not only complete in its supply of what the body needs, the egg is rich in chlorine, niacin, potassium, magnesium, riboflavin, selenium, vitamin K, sulphur, and omega-3. An added bonus to eating egg whites is the lack of cholesterol and sodium in the yoke. Eggs are also one of the most tolerable proteins in the human body where over 90 percent of the proteins derived from eggs is digested into the individual amino acids our bodies need. By eating egg derived protein you are essentially supplying the body with the raw materials it needs for proper function. So, if you have been troubled by fatigue, poor hair and nails the answer may be to increase your protein intake or try an all natural egg white protein for three to four weeks and see what a difference it will make in your health and appearance

--
Vitanet, LLC &reg


(http://vitanetonline.com/forums/Index.cfm?CFApp=1&Message_ID=1623)
---
Depressed? Try these "super 5" supplements



Date: August 09, 2005 03:25 PM
Author:
Darrell Miller (dm@vitanetonline.com)
Subject: Depressed? Try these "super 5" supplements

Depressed? Try these "super 5" supplements
While we must first address basic health issues and tackle them individually, nature has provided us with a number of compounds capable of treatment depression by safely raising serotonin levels and by boosting oxygen supplies to brain cells.
1. 5-HTP, a metabolite of the amino acid tryptophan, has the ability to boost serotonin production without the negative side effects of drugs like Prozac. It has been successfully used in clinical trials with people suffering from depression that were resistant to traditional therapies. Because it can boost serotonin without the negative side effects of antidepressant drugs, it is one of nature's best choices as a natural remedy for depression, anxiety and sleep disorders.
2. St. John's worth as received considerable attention for its ability to successfully treat mild to moderate depression. Numerous studies have concluded that many patients respond as well or better to St. John's wort than standard drugs. Not surprisingly, German doctors prescribe St. John's wort four times as often as Prozac for depression.
3. Ginkgo has enjoyed tremendous popularity as an herb capable of boosting memory function. Because depression is viewed by some experts as a condition of brain under-stimulation, ginkgo may be valuable in that it can boost brain cell oxygenation by enhancing blood flow. A French study found that 166 patients with mental disorders significantly improved with ginkgo therapy.
4. Phenylalanine and Tyr osine are two amino acids which elevate serotonin levels and curb excess carbohydrate cravings. Dr. Oscar Janifer, M.D. in his book A Different Kind of Healing, comments: "I've had great results with tyrosine. It's like a natural antidepressant and is a precursor to the neurotransmitter norepinephrine." Phenylalanine acts as precursor to the amines that comprise neurotransmitters (serotonin) in the brain.
5 . NADH, a form of niacin, plays a vital role in the energy production of all cells and is thought to boost brain cell metabolism. It is currently used for Alzheimer's disease and seems well suited to older individuals suffering fro m depression. NADH levels significantly decline with age.
Virtually any physical stressor can disrupt delicate chemical balances in the brain causing us to feel unexplainably sad for prolonged periods of time. Take a moment to evaluate your life, and look into natural means for assistance.


--
Vitanet &reg


(http://vitanetonline.com/forums/Index.cfm?CFApp=1&Message_ID=729)
---
THE FDA AND NON-CALORIC SWEETENERS



Date: July 15, 2005 12:27 PM
Author:
Darrell Miller (dm@vitanetonline.com)
Subject: THE FDA AND NON-CALORIC SWEETENERS

THE FDA AND NON-CALORIC SWEETENERS
While white sugar, turbinado, fructose, honey and corn syrup all qualify as natural sweeteners, none of these are calorie- free nor can they be used by people who suffer from blood sugar disorders. They can encourage weight gain, tooth decay, raise blood sugar quickly, and can also predispose certain individuals to yeast infections. These sugars can also contribute to indigestion, bowel disorders and, possibly, hyperactivity or ADD in children. Pharmaceutical sweeteners like aspartame and saccharin qualify as calorie-free but come with significant limitations and health risks. Saccharin has been labeled with a warning that it has caused the development of cancer in laboratory animals but is still available for purchase. In 1970, cyclamates, another class of artificial sweeteners, were banned because of the strong possibility that they are, in fact, carcinogenic. Aspartame has been marketed as a safe substance for the general public, except for those few individuals who suffer from PKU (phenylketonuria), a relatively rare disorder. Most consumers assume that aspartame is a perfectly benign compound and use it liberally. It is, in fact, comprised of Phenylalanine, aspartic acid, and methanol (wood alcohol). As previously mentioned, various side effects have been associated with the ingestion of aspartame and include migraines, memory loss, slurred speech, dizziness, stomach pain, and even seizures.
In addition, because aspartame contains chemicals which affect brain cell function, significant questions have been raised concerning its link to increased incidence of brain tumors (Olney). Acesulfame K, another artificial sweetener on the market, has also been linked to cancer by the Center for Science in the Public Interest. Despite the protest of various organizations and health professionals, these pharmaceutical s weeteners have been approved by the FDA and are recognized as safe.
(http://vitanetonline.com/forums/Index.cfm?CFApp=1&Message_ID=641)
---
ARTIFICIAL SWEETENERS: CAUSE FOR WORRY



Date: July 15, 2005 12:26 PM
Author:
Darrell Miller (dm@vitanetonline.com)
Subject: ARTIFICIAL SWEETENERS: CAUSE FOR WORRY

ARTIFICIAL SWEETENERS: CAUSE FOR WORRY
Among some of the most troubling food additives that we routinely ingest are artificial sweeteners, also referred to as non-nutritive sweeteners. Having received the FDA stamp of approval, they are liberally ingested with little thought to what their actual health risks may be. Andrew Weil, M.D., in his book Natural Health Natural Medicine, writes: More worrisome than preservatives are artificial sweeteners. Saccharin, a known carcinogen, should be avoided. Cyclamates, banned some years ago for suspected carcinogenicity, are not being reconsidered for use in food. They taste better than saccharin but cause diarrhea in some people. Avoid them too. Recently, aspartame (NutraSweet) has become enormously popular. The manufacturer portrays it as a gift from nature, but, although the two component amino acids occur in nature, aspartame itself does not. Like all artificial sweeteners, aspartame has a peculiar taste. Because I have seen a number of patients, mostly women, who report headaches from this substance, I don't regard it as free from toxicity. Women also find that aspartame aggravates PMS (premenstrual syndrome). I think you are better off using moderate amounts of sugar than consuming any artificial sweeteners on a regular basis. A natural sweetener that may cause some people problems is sorbitol, originally derived from the berries of the mountain ash tree. Sorbitol tastes sweet but is not easily absorbed form the gastrointestinal tract and is not easily metabolized. It is a common ingredient of sugarless chewing gums and candies. If you eat a lot of it, you will probably get diarrhea. People with irritable bowel syndrome or ulcerative colitis should avoid sorbitol.
Ann Louise Gittleman, in her book, Super Nutrition for Women, writes: In 1977, a Canadian study indicated that when pregnant rats were fed large doses of saccharin, their male offspring developed bladder cancer. As a result, the Canadians banned saccharin and the U.S. Congress ordered warning labels on all saccharin products like Sweet 'N Low. The national Academy of Sciences in 1978 evaluated the evidence and concluded that saccharin was primarily a promoter of other cancer-causing agents, a cocarcinogen. In the meantime, G.D. Searle developed aspartame, a combination of two amino acids and methanol (wood alcohol) . . . Few long-term studies of the effects of aspartame have been done. However, reports to the Food and Drug Administration and the Centers for Disease Control indicate that, as more people consume the substitute in large quantities, health may be affected. In some circumstances, individuals may be getting high levels of methanol; for example, it is estimated that on a hot day after exercise, an individual drinking three 12-ounce cans of diet cola could easily consume as much as eight times the Environmental Protection Agency's recommended limit for methanol consumption. The most common complaints are dizziness, disorientation, tunnel vision, ear buzzing, loss of equilibrium, numbing of hands and feet, inflammation of the pancreas, high blood pressure, eye hemorrhages and seizures. Artificial sweeteners can stimulate hunger or cause additive allergies, just as sugar does. In other words, we get the disadvantages of sugar, along with the proven or suspected disadvantages of artificial sweeteners. While thousands of Americans continue to consume aspartame in unprecedented amounts, controversy surrounding its safety lingers. Dr. Richard Wurtman of the Massachusetts Institute of Technology (MIT) has reported that abnormal concentrations of neurotransmitters developed when he fed laboratory animals large doses of aspartame. He believes that the Phenylalanine content of the sweetener actually manipulates and alters certain brain chemicals which could initiate behavioral changes and even seizures. He also purports that while small quantities of aspartame may be safe, the cumulative effects of the compound—particularly if consumed with high carbohydrate, low protein snacks—could be serious (Wurtman I, 799-801, Wurtman II, 429-430, Wurtman III, 1060).
In spite of serious concerns, saccharine and aspartame packets sit in restaurant sugar bowls all over our country, while in Japan, natural stevia powder enjoys popularity as one of the best and safest non-caloric sweeteners available.
(http://vitanetonline.com/forums/Index.cfm?CFApp=1&Message_ID=640)
---
HAWAIIAN NONI (Morinda citrifolia)



Date: July 11, 2005 08:50 PM
Author:
Darrell Miller (dm@vitanetonline.com)
Subject: HAWAIIAN NONI (Morinda citrifolia)

INTRODUCTION
In a time when we are more concerned than ever with issues of health, a tried and true tropical herb called noni needs t o be added t o our list of the best natural remedies. It susage over hundreds of years supports it s description as a veritable panacea of therapeutic actions. At this writing, noni continues to accrue impressive medicinal credentials, and its emergence as an effective nat ural healing agent is a timely one. Amidst rising cancer rates, the high incidence of degenerative diseases like diabetes, and the evolution of ant ibiotic resist ant bacteria and new viral strains, herbs like noni are sought after for their natural pharmaceutical properties. Unquest ionably, all of us want to know how to:
• protect ourselves f rom toxins and pollut ants
• prevent t he premature onset of age-related diseases such as arthritis, heart disease, diabetes and stroke
• boost our immune defenses to protect ourselves from new viral and bacterial strains that have become antibiotic-resist ant
• reduce our risk of developing cancer
• better digest our food for proper assimilation and purge the intestinal system wit hout the dangerous side effects of harsh drugs. Its actions are multifaceted and must be considered when assessing natural treatment s for disease or injury. It s impressive and widespread use among various native cult ures of t ropical island regions supports the notion that it does indeed possess valuable, therapeutic compounds.

Genus Rubiaceae

Common Names

Indian Mulberry (India), Noni (Hawaii), Nono (Tahiti and Raratonga), Polynesian Bush Fruit, Painkiller Tree (Caribbean islands), Lada (Guam), Mengkudo (Malaysia), Nhau (Southeast Asia), Grand Morinda (Vietnam), Cheesefruit (Australia), Kura (Fiji), Bumbo (Africa) Note: This is only a small sampling of vernacular names for Morinda citrifolia. Almost every island nation of the South Pacific and Caribbean has a term for this particular plant . This booklet will refer to the herb mainly as " noni" or M. citrifolia, and is referring primarily to Hawaiin noni.

Parts Used

The parts of the noni plant most used for their medicinal and nutritional purposes are the fruit, seeds, bark, leaves, and flowers. Virtually every part of the noni plant is utilized for its individual medicinal properties; however, it is the fruit portion that is regarded as its most valuable. The seeds have a purgative action, the leaves are used to treat external inflammations and relieve pain, the bark has strong astringent properties and can treat malaria, the root extracts lower blood pressure, the flower essences relieve eye inflammations and the f ruit has a number of medicinal actions.

Physical Description

Morinda citrifolia is technically an evergreen shrub or bush, which can grow to heights of fifteen to twenty feet . It has rigid, coarse branches which bear dark, oval, glossy leaves. Small white fragrant flowers bloom out of cluster-like pods which bear creamy-white colored fruit. The fruit is fleshy and gel-like when ripened, resembling a small breadf ruit . The flesh of the fruit is characterist ically bitter, and when completely ripe produces a rancid and very dist inctive odor. Noni has buoyant seeds that can float formont hs in ocean bodies. The wood of the inflammatory, astringent, emollient, emmenagogue, laxative, sedative, hypotensive (lowers blood pressure) , blood purif ier, and tonic.

Chemical Constituents

Noni has various chemical constituents. First, it has an impressive array of terpene compounds, three of which—L. Asperuloside, aucubin, and glucose— have been identified by their actyl derivatives. Both caproic and caprylic acids have been isolated.1 Second, bushfruits, a category of which noni fruit is a member, are also considered a good source of vit - amin C.2 Third, Hawaiin noni has been linked to the synthesis of xeronine in the body which has significant and widespread health implications. Last , the alkaloid cont ent of the noni fruit is thought to be responsible for its therapeutic actions. Alkaloids exhibit a wide range of pharmacological and biological act ivitiesin the human body. They are nitrogencontaining organic compounds which can react with acids to form salts and which are the basis of many medicines. The following is an in-depth chemical analysis of each plant part and it s chemical constituents.
• amino acids (which include alanine, arginine, asparticacids, cysteine, cystine, glycine, glutamic acid, histidine, leucine, isoleucine, methionine, Phenylalanine, proline, serine, threonine, tryptophan tyrosine, and valine)
• anthraquinones
• glycosides
• phenolic compounds
• resins
• B-sitosterol
• ursolic acid

FLOWER
• acacet in 7-0-D (+) -glucophyranoside
• 5,7,-dimet hylapigenin-4-0-8-D(+) -galactophyranoside
• 6,8,-dimet hoxy-3-methyl anthroquinone-1-0-8-rhamnosyl glucophyranoside

FRUIT
• antioxidant
• alizarin
• anthraquinones
• caproic and caprylic acids

discovered an alkaloid in the Hawaiin noni fruit which he calls proxeronine and which he believes has appreciable physiological actions by acting as a precursor to xeronine, a very crucial compound (see later sections) . In addition, a compound found in the fruit called damnacanthol is believed to help inhibit cert ain viruses and cellular mutations involved in cancer.

ROOT AND ROOT BARK
• carbonate
• chlorubin
• rubicholric acid
• soranjidol
• chrysophanol
• phosphate
• magnesium
• ferric iron
• sodium
• glycosides
• morinadadiol
• morindine
• resins
• rubiadin
• sterols4

Pharmacology

Recent surveys have suggested that noni fruit exerts antibiotic action. In fact, a variety of compounds which have antibacterial properties (such as aucubin) have been identified in the fruit.5 The 6-Dglucopyranose pentaacet ate of the fruit extract is not considered bacteriostatic.6 Constituents found in the fruit portion have exhibited ant imicrobial action against Escherichia coli, Salmonella typhi (and other types) , Shigella paradysenteriae, and Staphylococcus aureaus. Compounds found in the root have the ability to reduce swollen mucous membrane and lower blood pressure in animal studies. Proxeronine is an alkaloid constituent found in Hawaiin noni fruit which may prompt the production of xeronine in the body. It is considered a xeronine precursor and was discovered in noni fruit by Dr. Ralph M. Heinicke. He has theorized that this proenzyme can be effective in initiating a series of beneficial cellular reactions through its involvement with the integrity of specific proteins. He points out that tissues contain cells which possess certain recept or sites for xeronine. Because the reactions that can occur are so varied, many different therapeutic actions can result when xeronine production escalates, explaining why Hawaiin noni is good for so many seemingly unrelated disorders. Damnacanthol is another compound contained in the fruit of the Hawaiin noni plant which has shown the ability to block or inhibit the cellular function of RAS cells, considered pre-cancerous cells.

Body Systems Targeted

The following body systems have all been effec-freeze-dried capsules, dehydrated powder or fruit, and oil. Noni plant constituents are sometimes offered in combination with other herbs. Some products contain a percent age of the fruit, bark, root and seeds for their individual therapeutic properties.

Satety

Extracts of M. citrifolia are considered safe if used as directed; however, pregnant or nursing mothers should consult their physicians before taking any supplement . High doses of root extracts may cause constipation. Taking noni supplements with coffee, alcohol or nicotine is not recommended.

Suggested Uses

Ideally, noni extracts should be taken on an empty stomach prior to meals. The process of digesting food can interfere with the medicinal value of the alkaloid compounds found in Hawaiin noni, especially in its fruit . Apparently, stomach acids and enzymes destroy the specific enzyme which frees up the xeronine compound. Take noni supplements without food, coffee, nicotine or alcohol. Using supplements that have been made from the semi-ripe or light - green fruit is also considered preferable to the ripe, whit ish fruit .

NONI: ITS USE AND HISTORY

Noni is a tropical wandering plant indigenous to areas of Australia, Malaysia and Polynesia. It is considered native to Southeast Asia although it grows from India to the eastern region of Polynesia. Morinda citrifolia has a long history of medicinal use throughout these areas. It is thought to be the "most widely and commonly used medicinal plant prior to the European era." 7 Centuries ago, the bushfruit was introduced to native Hawaiians, who subsequently called it "noni" and considered its fruit and root as prized medicinal agents. Among all Polynesian botanical agents of the 19th and 20th centuries, Hawaiin noni has the widest array of medical applications. Samoan and Hawaiian medical practitioners used noni for bowel disorders (especially infant diarrhea, constipation, or intestinal parasites) , indigestion, skin inflammation, infection, mouth sores, fever, contusions and sprains. Hawaiians commonly prepared noni tonics designed to treat diabetes, stings, burns and fish poisoning.8 The herb's remarkable ability to purge the intestinal tract and promote colon health was well known among older Hawaiian and Tahitian natives and folk healers. Interestingly, field observations regarding its repu-remarkable healing agent .

Wonder Herb of Island Folk Healers

Common to t he thickets and forests of Malaysia and Polynesia, and the low hilly regions of the Philippine islands, noni has been cultivated throughout communities in the South Pacific for hundreds of years. Its Hawaiian use is thought to originate from inter-island canoe travel and settlement dating to before Christ . Its hardy seeds have the ability to float which has also contributed to its distribution among various seacoasts in the South Pacific region. Historical investigation has established the fact that some of Hawaii's earliest settlers probably came viaTahiti. For this reason, Tahitian herbal practices have specific bearing on the herbal therapeutics of islands to the nort h. The very obvious similarities between the Hawaiian vernacular for herbal plants like noni and Tahitian names strongly suggests the theory of Polynesian migrations to Hawaii. Cultures native to these regions favored using Morinda citrifolia for treating major diseases and ut ilized it as a source of nourishment in times of famine.9 Noni fruit has been recognized for centuries as an excellent source of nutrition. The peoples of Fiji, Samoa and Rarat onga use the fruit in both its raw and cooked forms.10 Traditionally, the fruit was propicked before it was fully ripe and placed in the sunlight . After being allowed to ripen, it was typically mashed and its juice extracted through a cloth. Noni leaves provided a veget able dish and their resiliency made them desirable as a fish wrap for cooking.

Noni's Medical Reputation

Elaborate traditionalrituals and praying rites usually accompanied the administration of noni. Int erestingly, cultures indigenous to the Polynesian islands had a significant understanding of their flora. For example, native Hawaiians maint ained a folkmedicine taxonomy t hat was considered second to none.11 Noni was not only used for medicinal purposes but for its food value, for clot hing and for cloth dyes as well. Research indicates that noni was among the few herbal remedies that islanders considered " tried and true." In Hawaii, trained herbal practitioners reserved the right to prescribe plant therapies.12 Records indicate that Hawaiian medical practices were based on extensive and very meticulous descriptions of symptoms and their prescribed herbal treatments. Dosages were controlled and the collection and administration of plant extracts was carefully monitored.13 In addition to Morinda, it was not uncommon for these herbal doctors to also recommend using In regard to its application for common ailments, Hawaiians and other island communities traditionally prescribed noni to purge the bowel, reduce fever, cure respiratory infections such as asthma, ease skin inflammations, and heal bruises and sprains. In other words, noni was widely used and highly regarded as a botanical medicine.

A Timely Reemer gence

Today, the natural pharmaceutical actions of the chemical constituents contained in noni are scientif-ically emerging as valuable bot anical medicines. Tahitian "nono" intrigued medical practitioners decades ago; however, due to the eventual emergence of synthetic drugs, interest in this island botanical diminished until recent years. Ethnobot anists are once again rediscovering why Hawaiian people havet reasured and cultivat ed Morinda citrifolia for generations. Noni is now finding its way into western therapeutics and is referred to as " the queen" of the genus Rubiaceae. Its ability to reduce joint inflammation and target the immune system have made it the focus of the modern scientific inquiry. Dr. Ralph Heinicke has conducted some fascinating studies on the chemical constituents of the Hawaiin noni fruit. His research centers on the proxeronine content of the fruit juice and how it profoundly influences human physiology. In addition, scientific studies investigating noni as an anti-cancer agent have been encouraging. It s conspicuous attributes and varied uses have elevat edits status to one of the best of the healing herbs. Today Morinda citrifolia is available in liquid, juice, freezedried capsules, or oil forms, and is considered one of nature's most precious botanicals.

TRADITIONAL USES OF NONI

Throughout tropical regions, virtually every part of Morinda citrifolia was used to treat disease or injury. Its curative properties were well known and commonly employed. PatoaTama Benioni, a member of the Maoritribe from the Cook Islands and a lecturer on island plants explains: Traditionally Polynesians use noni for basically everything in the treatment of illness. Noni is a part of our lives. Any Polynesian boy will tell you he's had exper ience with it . We use juice from its roots, its flowers, and its fruit... my grandmother taught me to use noni from the roots and the leaves to make medicine for external as well as internal use, and for all kinds of ailments, such as coughs, boils, diseases of the skin, and cuts.15

decoctions to stimulate delayed menst ruation.
• Noni was frequently utilized for its antiparasitic activity.
• Respiratory ailments, coughs, and colds were treated with noni.
• A juice made from pounding noni leaves, roots and fruit mixed with water was administered for diarrhea.
• Dried and powdered forms of the bark mixed with water and administ ered with a spoon treated infant diarrhea.
• Small pieces of fruit and root infused with water were given to kill intestinal parasites.
• Boiled bark decoctions were given as a drink for stomach ailments.
• Coughs were treated with grated bark.
• Charred unripe fruit was used with salt on diseased gums.
• Pounded fruit combined with kava and sugar cane was used to treat tuberculosis.
• Babies were rubbed with fresh, crushed leaves for serious chest colds accompanied by fever.
• Eye washes were made from decoctions for eye complaint s from flower extracts.
• Leaf infusions were traditionally taken to treat adult fevers.
• A mouthwash consisting of crushed ripe fruit and juice was used for inflamed gums in young boys.
• Pounded leaf juice was used for adult gingivitis.
• Sore throats were treated by chewing the leaves and swallowing the juice.
• Skin abscesses and boils were covered with leaf poultices.
• Swelling was controlled with leaf macerations.
• Heated leaves were often used for arthritic joins and for ringworm.16

XERONINE: THE SECRET OF NONI?

One informed professional on the subject of noni is Dr. Ralph Heinicke, a biochemist who has researched the active compounds of noni fruit for a number of years. He discovered that the Hawaiin noni fruit contains an alkaloid precursor to a very vital compound called xeronine. Wit hout xeronine, life would cease. In Dr. Heinicke's view, noni fruit provides a safe and effective way to increase xeronine levels, which exert a crucial influence on cell health and protction. His research suggests that the juice from the M. citrifolia fruit contains what could technically be considered a precursor of xeronine—proxeronine. This compound initiates the release of xeronine in the intestinal tract after it comes in contact with a specific enzyme which is also contained in the fruit .

Because proteins and enzymes have so many varied roles within cell processes, the normalization of these proteins with noni supplemenation could initiate avery wide variety of body responses and treat many disease condit ions. Proteins are the most important catalysts found in the body. The beauty of obtaining a precursor to xeronine from the noni fruit is that the body naturally decides how much of this precursor to convert to xeronine. Disease, stress, anger, trauma and injury can lower xeronine levels in the body, thus creat ing a xeronine deficit . Supplementing the body with noni fruit is considered an excellent way to safely and naturally raise xeronine levels. It is the research and theories of Dr. Heinicke which have made the juice of the Hawaiin noni fruit a viable medicinal substance. He writes: Xeronine is analkaloid, a substance the body produces in order to activate enzymes so they can function properly. It also energizes and regulates the body. This par-ticular alkaloid has never been found because the body makes it, immediately uses it, and then breaks it down. At no time is there an appreciable, isolable amount in the blood. But xeronine is so basic to the functioning of proteins, we would die without it . Its absence can cause many kinds of illness.17 Because so many diseases result from an enzyme malfunction, Dr. Heinicke believes that using the noni fruit can result in an impressive array of curative applications. Interestingly, he believes that we manufacture proxeronine while we are sleeping. He proposes t hat if we could constantly supply our bodies wit h proxeronine from other sources, our need to sleep would diminish.18

NONI PROCESSING

How an herb is processed is crucial to how beneficial it is: this is especially true of noni, with its unique enzymes and alkaloids. Morinda citrifolia should be picked when the fruit is turning from its dark green immature color to its lighter green color, and certainly before it ripens to its white, almost translucent color. Once picked, noni, like aloe, will denature extremely quickly due to its very active enzymes. After harvesting, it should swiftly be flash frozen. This is similar to what is done to fish caught at sea to keep them f esh. This stops it from losing its potency while not damaging any of its constituents. To process noni, freeze-drying is recommended. This removes only the water without damaging any of this miracle plant's vital enzymes and other phytonutrients like xeronine and proxeronine. This pure high-quality noni fruit juice powder is then encapsu-has a very harsh taste and an extremely foul smell, similar to the fruit it self . Other methods of processing include thermal processing, dehydrat ion and air drying. Thermal processing is generally found in liquids, while the dehydrat ed noni is then milled and encapsulated. Unfortunately both methods utilize high heat (110+°F) , which can deactivate many of the vital compounds that make noni so import ant . Air-drying is effect ive without using damaging heat but has serious quality control problems for commercial production.

MODERN APPLICATIONS OF NONI

Overview

Noni possesses a wide variety of medicinal properties which originat e from its differing plant component s. The fruit and leaves of the shrub exert antibacterial activities. Its roots promote the expulsion of mucus and the shrinkage of swollen membranes making it an ideal therapeutic for nasal congest ion, lung infect ions, and hemorrhoids. Noni root compounds have also shown natural sedative properties as well as the ability to lower blood pressure.

Leaf extracts are able to inhibit excessive blood flow or to inhibit the formation of blood clots. Noni is particularly useful for its ability to treat painful joint conditions and to resolve skin inflammations. Many people drink noni fruit extracts in juice form for hypert ension, painful menstruation, arthritis, gastric ulcers, diabetes, and depression. Recent studies suggest that its anticancer activit y should also be considered. Concerning the therapeutic potential of the Hawaiin noni fruit, Dr. Heinicke writes: I have seen the compound found in noni work wonders. When I was still investigating its possibilities, I had a friend who was a medical research scientist administer the proxeronine to a woman who had been comatose for three months. Two hour safter receiving the compound, she sat up in bed and asked where she was. . . . Noni is probably the best source of proxeronine that we have today.19 Studies and surveys combined support the ability of noni to act as an immunost imulant, inhibit the growth of certain tumors, enhance and normalize cellular function and boost tissue regeneration. It is considered a powerful blood purifier and contributor to overall homeostasis.

xeronine, which appears to be able to regulate the shape and integrity of cert in proteins that individually contribute to specific cellular activities. Interestingly, this effect seems to occur after ingestion, inferring that the most active compound of noni may not be present in uneaten forms of the fruit or other plant parts. Some practitioners believe that xeronine is best obtained from a noni fruit juice precursor compound. The enzymatic reactions that occur with taking the juice on an empty stomach are what Dr. Heinicke believes set cellular repair intomotion.

Cancer

A study conducted in 1994 cited the anticancer activity of Morinda citrifolia against lung cancer. A team of scientists from the University of Hawaii used live laboratory mice to test the medicinal properties of the fruit against Lewis lung carcinomas which were artificially transferred to lung tissue. The mice that were left untreated died in nine to twelve days. However, giving noni juice in consistent daily doses significantly prolonged their life span. Almost half of these mice lived for more than fifty days.20 Research conclusions state that the chemical constituents of the juice acted indirectly by enhancing the ability of the immune system to deal with the invading malig-nancy by boosting macrophage or lymphocyte activit y. Furt her evaluation theorizes that the unique chemical constituents of Morinda citrifolia initiate enhanced T-cell activity, a reaction that may explain noni's ability to treat a variety of infectious diseases. 21

In Japan, similar studies on tropical plant extracts found that damnacanthol, a compound found in Morinda citrifolia, is able to inhibit the function of KRAS- NRK cells, which are considered precursors to certain types of malignancies.22 The experiment involved adding noni plant extract to RAS cells and incubating them for a number of days. Observation disclosed that noni was able to significantly inhibit RAS cellular function. Among 500 plant extracts, Morinda citrifolia was determined to contain the most effective compounds against RAS cells. Its damnacanthol content was clinically described in 1993 as "a new inhibit or of RAS function." 2 3 The xeronine fact or is also involved in that xeronine helps to normalize the way malignant cells behave. While they are still technically cancer cells, they no longer function as cells with unchecked growth. In time, the body's immune system may be able to eradicate these cells.

Arthritis

with arthritic disease. One link to arthritic pain may be the inability to properly or completely digest proteins which can then form crystal-like deposits in the joints. The ability of noni fruit to enhance protein digestion through enhanced enzymatic function may help to eliminate this particular phenomenon. In addition, the alkaloid compounds and plant met abolites of noni may be linked to its apparent anti-inflammatory action. Plant sterols can assist in inhibiting the inflammatory response which causes swelling and pain. In addition, the antioxidant effect of noni may help to decrease free radical damage in joint cells, which can exacerbate discomfort and degeneration.

Immune System

The alkaloid and other chemical compounds found in noni have proven themselves to effectively control or kill over six types of infectious bacterial strains including: Escherichia coli, salmonellatyphi (and other types) , shigella paradysenteriae, and staphylo - coccus aureaus.25 In addition, damnacanthol, was able to inhibitt he early antigen stage of the Epstein- Barr virus.

The bioactive components of the whole plant, combined or in separate portions, have demonst rat - ed the ability to inhibit several different strains of bacteria. Anecdotal reports support this action in that noni seems particularly effective in shortening the duration of certain types of infection. This may explain why noni is commonly used to treat colds and flu. The chemical constituents found in noni and the possibility that they stimulate xeronine production— as well as initiate alkaloid therapy—may explain noni's reputation for having immuno-stimulatory properties. Alkaloids have been able to boost phagocytosis which is the process in which certain white blood cells called macrophages attack and literally digest infectious organisms. Interestingly, the ant it umoraction of noni has been ascribed to an immune system response which involves stimulating T-cells. tropical regions during World War II learned of the fruit's ability to boost endurance and stamina. Native cultures in Samoa, Tahiti, Raratonga and Australia used the fruit in cooked and raw forms. M. citrifolia is considered a tonic and is especially recommended for debilitated conditions.

Antioxidant

The process of aging bombards the body with free radicals which can cause all kinds of degenerative diseases. The xeronine theory promoted by Dr. Heinicke submit s t hat as our bodies age, we lose our ability to synthesize xeronine. To make matters worse, the presence of many environment altoxins actually blocks the production of xeronine as well. He believes that the proxeronine content of Hawaiin noni fruit juice can help to block these actions, thereby working as an antiaging compound.26 The phytonutrients found in noni assist in promot - ing cell nourishment and prot ect ion from free radicals created by exposure to pollution and other potentially damaging agents. In addition, Morinda citrifolia contains selenium, which is considered one of the best antioxidant compounds available.

Diabetes

While scientific studies are lacking in this particular application of noni, Hawaiians used various parts of the plant and its fruit to treat blood sugar disorders. Anecdotal surveys have found t hat noni is current ly recommended for anyone with diabetes.

Pain Killer

A 1990 study found that extracts derived from the Morinda citrifolia root have the ability to kill pain in animal experiments.27 Interest ingly, it was during this study that the natural sedative action of the root was also noted. This study involved a French team of scientists who noted a significant central analgesic activity in laboratory mice.28 Dr. Heinicke has stated, "Xeronine also acts as a pain reliever. A man wit h very advanced int est inal cancer was given three months to live. He began taking the proxeronine and lived for a whole year, pain-free." 29

Skin Healing Agent

One of the most prevalent hist rical uses of noni was in poultice form for cuts, wounds, abrasions, burns and bruises. Using its fruit extract for very serious burns has resulted in some extraordinary healing. Because skin is comprised of protein, it immediately responds to the presence of xeronine.

burn site throught he direct application of a noni poultice is considered quite effective by Dr. Heinicke and his colleagues, who have studied enzymatic therapy. Concerning burns, he has written: I believe that each tissue has cells which contain proteins which have receptor sites for the absorption of xeronine. Certain of these proteins are the inert for ms of enzymes which require absorbed xeronine to become active. This xeronine, by converting the body's procol- langenase system into a specific protease, quickly and safely removes the dead tissue from burns.30

Drug Addiction

The xeronine link to treat ing drug addiction is based on the notion that flooding t he brain with extra xeronine can reverse the neurochemical basis for addiction. This natural alkaloid is thought to normalize brain receptors which subsequent ly results in the cessation of physiological dependence on a certain chemical like nicotine.3 1 The potential of Hawaiin noni as a natural stimulat or for t he production of xeronine may have profound implications in treating various types of addictions.

Complementary Agents of Noni
cat's claw papaya
kava kava
pau d'arco
bioflavonoids
selenium
germanium
grapeseed extract
echinacea
proteolytic enzymes
aloe vera
glucosamine
shark
cartilage

PrimaryApplications of Noni
abrasions
arthritis
atherosclerosis
bladder infections
boils bowel disorders
burns cancer
chronicfatigue syndrome
circulatory weakness
colds congest ion
cold sores constipation
depression diabetes
eye inf lammations fever
fract ures gastric ulcers
gingivit is headaches
high blood pressure immune
weakness
indigestion intestinal parasites
kidney disease menstrual



--
Vitanet &reg



Solaray - Ultimate Nutrition - Actipet Pet supplements - Action Labs - Sunny Greens - Thompson nutritional - Natural Sport - Veg Life Vegan Line - Premier One - NaturalMax - Kal

(http://vitanetonline.com/forums/Index.cfm?CFApp=1&Message_ID=570)
---
Depression



Date: June 30, 2005 09:20 AM
Author:
Darrell Miller (dm@vitanetonline.com)
Subject: Depression

Depression By Ellen J. Kamhi, Ph. D. with Dorie Greenblatt Depression is a widespread health imbalance that effects many people at some point in their lives, and may be caused by a multifaceted list of factors. Depression can be triggered by personal tragedy, loss of a loved one, or changes in life situations (even if they are positive!). Some of the less recognized causes of depression may involve diet, including over-consumption of sugar, artificial sweeteners, chemical flavorings and preservatives, insufficient nutrition and foods that causes an allergic or sensitivity reaction in an individual. Lack of exercise and not enough sunlight, (i.e. Seasonal Affective Disorder), may be implicated as well. It is essential that those suffering from severe depression seek professional care. Since depression can arise from many different sources and operate on multiple levels, it is helpful to remember that "true healing" requires one to explore and address the root cause(s), not just attempt to cover up the symptom. Proper nutrition is essential. B vitamins can be helpful, such as Nature's Answer's B-Stress with Herbs, along with other nutrients such as the amino acids, GABA (particularly for anxiety), Tyrosine and Phenylalanine. Regular exercise, and a nice relaxing bath in lavender oil and sea salt are also enjoyable aids for lifting one's spirits.
Herbs can be useful in relieving the symptoms of mild to moderate depression. Nature's Answer offers many high-quality, single herb and combination formulas (liquid or capsule) that feature ingredients well-known for balancing emotional mood. Relora®* features a patented propriety blend of two herbs, Magnolia (standardized to 1.5% honokiol (3.75mg)) and Phellodendron (standardized to 0.1% berberine (0.25mg)) which, when combined according to a particular method, may help reduce the negative effects of stress, a factor that leads to depression as well as "stress overeating". When the body is under stress, it causes the release of specific "stress hormones" that influence mood and emotional well-being. Relora® is unique because its active plant constituents work on the body's natural chemistry to re-establish a normal equilibrium of stress hormones, while enhancing feelings of relaxation and cheerful outlook.
Another powerful, "all-in-one" proprietary herbal blend formula from Nature's Answer® is Mood Balance 2™ (alcohol free liquid, vegetarian capsule). Mood Balance 2™ contains key ingredients well-recognized for their beneficial actions on emotional health, including St. John's Wort, California Spikenard, Gotu Kola, Skullcap and Eleuthero root**. This combination of ingredients can help "lift the spirits". (Note that these herbs are also available from Nature's Answer® as single herb formulas in concentrated liquid herbal extracts and/or vegetarian capsules; Kosher).
Key ingredients in Mood Balance 2™include:
St. John's Wort (Hypericum perforatum), used for a range of nerve disorders and said to "chase away evil spirits." Since 1996, it has become one of the most popular herbs in the US due to its use as a mild to moderate antidepressant. A number of current studies confirm its effectiveness, including a review in the British Medical Journal of 23 clinical trials, which reported that it worked nearly as well as the leading pharmaceuticals with far fewer side effects. Although more research is needed, it appears that the activity of St. John's Wort is due to a variety of naturally occurring components, including Hypericin and Hyperforin. Nature's Answer's exclusive formula, Super St. John's Wort (vegetarian capsule), is standardized to both 3.0% hyperforin and 0.3% hypericin. Gotu Kola (Centella asiatica), used for centuries in Ayurvedic medicine as a nerve tonic and to treat emotional upset, insomnia, stress, anxiety and memory problems. It is currently used along with meditation and yoga due to its abilities to both calm and energize nerves. Skullcap (Scutellaria lateriflora) has the double action of relaxing nervous tension while building the central nervous system. As a mild bitter it will also help stimulate digestion and help the liver. Eleuthero root** (Eleutherococcus senticosus) is an "adaptogen" that helps to balance the entire system. It gives strength and fortitude, especially when dealing with stress; so often a factor in depression.
*Relora is a registered trademark of Next Pharmaceuticals, Inc.
** Formerly known as Siberian Ginseng in Herbs of Commerce

References for Educational Purposes:
Bradwejn J, Zhou Y, Koszycki D, et al. A Double-blind, Placebo-controlled Study on the Effects of Gotu Kola (Centella asiatica) on Acoustic Startle Response in Healthy Subjects. J Clin Psychopharmacol. Dec2000;20(6):680-4. Carney MW. Vitamin Deficiency and Mental Symptoms. Br J Psychiatry. Jun1990;156:878-82. Fulder SJ. Ginseng and the Hypothalamic-pituitary Control of Stress. Am J Chin Med. 1981;9(2):112-18. Linde K, et al. St. John's Wort for Depression--An Overview and Meta-analysis of Randomised Clinical Trials. BMJ. 1996;313m:253-58.



--
Vitanet &reg



(http://vitanetonline.com/forums/Index.cfm?CFApp=1&Message_ID=537)
---
Power Protein



Date: June 11, 2005 05:04 PM
Author:
Darrell Miller (dm@vitanetonline.com)
Subject: Power Protein

Power Protein by Joanne Gallo Energy Times, August 4, 1999
Chances are, if you've been trying to lose weight, build muscle, or increase your energy levels, then you've been hearing about protein. This essential nutrient has stolen the spotlight of the health industry as the alleged key to vitality and a solid physique.
With books like Protein Power (Bantam) and Dr. Atkins' New Diet Revolution (Avon) firmly implanted on The New York Times bestseller list, and protein bars and shakes growing in popularity, more people than ever are seeking to tap into the power of protein.
But before you go on an all-out protein-blitz, how can you decide what's best for you?
The Purpose of Protein
No doubt about it, protein performs a variety of roles. First and foremost, it is used to manufacture and repair all of the body's cells and tissues, and forms muscles, skin, bones and hair. Protein makes up the connective tissue that forms the matrix of bones; keratin is a type of protein used to make hair and nails.
It is essential to all metabolic processes; digestive enzymes and metabolism-regulating hormones (such as insulin, which influences blood sugar levels) are all made of protein. This nutrient also intricately takes part in transport functions: Without sufficient protein the body cannot produce adequate hemoglobin, which carries nutrients through the blood. Lipo-proteins are fat-carrying proteins which transport cholesterol through the bloodstream.
Protein helps regulate fluid and electrolyte balance, maintaining proper blood volume. Immunoglobulins and antibodies that ward off diseases are also comprised of protein.
Any protein that you eat that is not utilized for these purposes is stored as fat, although some may be broken down, converted to glucose and burned for energy. This can occur during intensive workouts, or when the body runs out of carbohydrates from the diet or glycogen from its muscle and liver stores.
"Even though the body can depend on the fat it has stored, it still uses muscle protein, unless it is fed protein as food," explain Daniel Gastelu, MS, MFS, and Fred Hatfield, PhD, in their book Dynamic Nutrition for Maximum Performance (Avery). "When dietary circumstances cause the body to use amino acids as a source of energy, it cannot also use these amino acids for building muscle tissue or for performing their other metabolic functions."
One can see why it is so important to eat a sufficient amount of protein daily in food, shakes or bars. Without it, bone tends to break down, the immune system can become impaired, and muscle strength drops as the body uses up muscle protein for energy.
Acid Trip
Proteins are built of chains of amino acids, and 20 different kinds of these building blocks are necessary for protein synthesis within the body. Eleven of them can be manufactured by the body through a process called de novo synthesis; these are referred to as non-essential amino acids. The other nine, which must be obtained from the diet, are known as essential amino acids. (Although some amino acids are called "non-essential," in actuality they are vital: The body needs all 20 amino acids to function properly.)
Some of the more familiar non-essential amino acids include: n Carnitine helps remove fat from the bloodstream n Arginine helps burn sugar Essential amino acids include: n L-tryptophan, a precursor of the neurotransmitter serotonin, helps create calm moods and sleep patterns n L-lysine, required for the metabolism of fats n L-methionine a component of SAM-e (a supplement intended to relieve depression and arthritis, see p. 45)
The body forms and destroys protein from amino acids in a constant cycle of synthesis and degradation. You must consume protein regularly to replace the lost amino acids that are oxidized when protein is broken down and used for fuel. The amount of amino acids lost each day depends on what you eat and how much exercise you do.
Athletes vs. Weekend Warriors
Protein intake in the general population is still adequate, notes Gail Butterfield, PhD, RD, director of Sports Nutrition at Stanford University Medical School. "But we're learning that what is true for the general population may not be true for the athletic population," she says. "With heavy training there is greater protein degradation and you need to increase your intake. Thus, protein requirements are higher for athletes than regular people."
Also, if you diet or restrict your eating in any way, you may also not be getting enough protein.
Certainly, if you work out, eating protein is important. Providing four calories of energy per gram, protein keeps blood sugar steady during exercise. After exercise, it helps replenish and maintain stores of glycogen (stored muscle fuel) and decreases the loss of amino acids, as recent research has shown (J Appl Physiol 81 (5), Nov. 1996: 2095-2104). Lab studies in animals show that protein consumed after you run, lift weights, bike, etc..., helps stimulate muscle growth (Jrnl of Nut 127 [6], June 1997: 1156-1159)
High-protein diets are frequently touted to promote weight loss and increased energy. One of the most influential: the so-called 40-30-30 formula, developed by Barry Sears in his book The Zone: A Dietary Roadmap (HarperCollins), which describes a diet whose calories are 40% carbohydrates, 30% protein and 30% fat. The rationale: when you eat too many carbohydrates, your body uses these starches for energy instead of burning body fat. A high protein diet is supposed to keep your blood sugar balanced and stimulate hormones that burn body fat instead of carbohydrates for energy.
Other fitness experts such as Sherri Kwasnicki, IDEA International Personal Trainer of the Year of 1998, say that while protein is a necessary component of any diet, extreme high-protein plans aren't necessary for recreational fitness buffs. However, she notes that maintaining muscle mass is the key to aging gracefully, and getting enough protein is critical for that.
Protein Sources
Many people today won't eat meat and dairy for ethical reasons, or to avoid the antibiotics and other chemicals in the raising of poultry and cattle. But that doesn't have to prohibit adequate protein intake. All soybean products, including tofu and soymilk, provide complete proteins, which supply ample quantities of all the essential amino acids.
Vegan Power
In the past vegetarians were told to combine particular foods to make sure they consumed all the essential amino acids at each meal. (For example, beans with either brown rice, corn, nuts, seeds or wheat forms "complete" protein.) Today, diet experts aren't so picky. Eating a variety of plant-based foods throughout the day is just as effective as combining them at one meal.
Vegans who avoid all animal products should eat two servings at sometime during the day of plant-based protein sources, such as tofu, soy products, legumes, seeds and nuts.
Protein On-The-Go
The newest sources of protein are bars and shakes, which are growing steadily in popularity. Protein bars now constitute about 12% of the so-called energy bar market, with sales increasing about 38% per year. These bars generally provide at least 20 grams of protein, including soy and whey protein and calcium caseinate (milk protein). The benefits: bars supply protein along with carbohydrates for energy; protein powders, on the other hand, provide quickly digested, easily absorbed amino acids.
Edmund Burke, PhD, author of Optimal Muscle Recovery (Avery), suggests "If you need extra protein, you may benefit from the convenience of a mixed carbohydrate-protein supplement... choose a supplement that's healthy and low in fat."
Amino acid supplements are also growing in popularity, reported to build muscle and burn fat, or improve mood by boosting brain neurotransmitters. The amino acids glutamine, Phenylalanine, tyrosine and 5-HTP (a form of tryptophan) are all used to boost spirits and enhance brain function.
And if you still ponder the merits of those high protein diets, do keep in mind that protein may be better at controlling hunger than carbohydrates or fat since it steadies blood sugar, so it may help you stick to a reduced-calorie plan. But excess protein can't be stored as protein in the body: It is either burned for energy or converted to fat. And carbs are still the body's top energy source, so forgoing too many can leave you tired and sluggish.
Still, with so many vital functions-and a variety of sources to choose from-you can't afford to not explore the benefits of protein.


--
Vitanet &reg


Solaray - Ultimate Nutrition - Actipet Pet supplements - Action Labs - Sunny Greens - Thompson nutritional - Natural Sport - Veg Life Vegan Line - Premier One - NaturalMax - Kal
(http://vitanetonline.com/forums/Index.cfm?CFApp=1&Message_ID=293)
---
Positive Thought - Balance Emotions and Mood...



Date: June 04, 2005 01:34 PM
Author:
Darrell Miller (dm@vitanetonline.com)
Subject: Positive Thought - Balance Emotions and Mood...

As modern life becomes increasingly stressful, people are seeking out natural products that promote calmness and relaxation. But unless your supplement addresses multiple body systems, a healthy positive outlook may be out of reach. POSITIVE THOUGHTS Bio-Aligned Formula supports the interrelated systems and functions involved with emotional balance: inhibitory, stimulating and balancing neurotransmitters, and energy metabolism. This comprehensive herbal-nutrient blend features St. John's wort, which has been clinically shown to support a good mood.
A Bio-Aligned Formula™
POSITIVE THOUGHTS is designed to bring alignment to the multiple, interconnected systems that influence a positive mood. Here's how:
Neuro-Modulation—Inhibitory
Neurotransmitters are brain chemicals that aid in the process of nerve cell communication. Inhibitory neurotransmitters, such as GABA, reduce brain stimulation, helping to support a sense of relaxation and calm. The nerve cell membrane- stabilizing properties of taurine also support relaxation, as do the included herbs. In addition to supplying GABA and taurine, POSITIVE THOUGHTS supports inhibitory neuro-modulation with kava, lemon balm, valerian, and vitamin B-6.
Neuro-Modulation—Stimulating
Stimulating neurotransmitters help promote drive, ambition, alert mental functioning, and memory. They support a positive mental outlook by providing a feeling of energy and vitality. POSITIVE THOUGHTS supports stimulating neuromodulation with DMAE, L-Phenylalanine, L-tyrosine, N-acetyl-L-tyrosine, and vitamins B-5 and B-6.
Neuro-Modulation—Balancing
In our high-powered, stress-filled world, the balancing properties of St. John's wort can help maintain a positive outlook and a sense of well-being. Studies have shown that St. John's wort can help support a positive mood.
Acetylcholine Production
Acetylcholine is one of the most important neurotransmitters in the brain. It is vital for memory, cognitive function, focus, concentration, and muscle movement. POSITIVE THOUGHTS contains DMAE, vitamins B-1, B-5 and B-12, and pantothenic acid to support acetylcholine production.
Energy Metabolism
The brain's energy supports the vast electric, chemical, and structural processes that are the basis of a positive outlook. The brain uses 60% of the glucose used by the body at rest. Nutrients help convert glucose to the energy that the brain requires. They are also a component of many coenzymes needed for the synthesis of key neurotransmitters. POSITIVE THOUGHTS addresses energy metabolism with these nutrients: magnesium, manganese, zinc, vitamins B-1, B-2, B- 3, B-5, B-6, B-12 and C, biotin, and folic acid.
Strategies for WellnessSM: A Healthy Mood Plan
Lifestyle choices can help you maintain a positive attitude in response to the normal stresses of everyday life.
• Simplify Your Life: Is it important to have a luxury car or a large house? If so, you will have to work long hours and worry about making ends meet. How important are all the activities in your busy schedule? Choose one or two you truly enjoy and reevaluate your commitment to the others.
• Eat Well: Anxiety drains your energy, so it is important to nourish your body in the face of stress. Eat fruits, vegetables, whole grains, and highprotein foods, and consider taking nutritional supplements. What you eat can influence your mood—keep track of which foods help or hinder you. Avoid excessive caffeine, alcohol and sugar, which raises energy in the short term but leads to depleted energy over time.
• Get Active: Exercise improves blood flow to your brain, and helps release "feel good" chemicals called endorphins into your blood stream. Physical activity also takes your mind off your troubles and helps you focus on things outside yourself.
• Meditate: This effective relaxation method can divert your mind from problems, give you time to recuperate, and help with clear thinking, focus and concentration. It also slows your breathing, allowing your lungs to fill with fresh oxygen—your body's fuel—and to release waste products.
• Express Yourself: Keeping a journal is a great way to think about what upsets you and how it can be changed. Artistic expression—drawing, painting, or sculpting—may help reconcile inner conflicts and foster self-awareness. Dance or movement therapy may be your preferred mode of expression, especially for gaining a sense of ease with your body. Or music may help you relax or feel upbeat.
• Share Your Feelings: Develop supportive relationships—just talking to friends or family, even without finding solutions, can help you feel better. And you may get insights that help you articulate what you are struggling with. Know when to seek professional help if problem become overwhelming.

Neuro-Modulation—Inhibitory: GABA, Kava Kava, Lemon Balm, Taurine, Valerian, Vitamin B-6

Neuro-Modulation—Stimulating: DMAE, L-Phenylalanine, LTyrosine, N-Acetyl-L-Tyrosine, Vitamins B-5 & B-6

Neuro-Modulation—Balancing: St. John's Wort

Acetylcholine Production: DMAE, Vitamins B-1, B-5 & B-12, Pantothenic Acid

Energy Metabolism: Magnesium, Manganese, Zinc, Vitamins B-1, B-2, B-3, B-5, B-6, B-12 & C, Biotin, Folic Acid

References:
Johnson, D. et al. (1994). J Geriatr Psychiatry Neurol:7 (suppl 1), S44-S46. Johnson, D. et al. (1992). TW Neurologie Psychiatrie:6, 436-444. Leathwood, P.D. et al. (1982). Pharmacology Biochemistry & Behavior:17, 65-71. Sabelli, H.C. (1986). J Clin Psychiatry:47(2), 66-70. Schulz, H. & Jobert, M. (1994). J Geriatr Psychiatry Neurol:7 (suppl 1), S39-S43. Wurtman, R.J. et al. (1974). Science:185, 183-184.



--
VitaNet &reg
VitaNet &reg Staff



(http://vitanetonline.com/forums/Index.cfm?CFApp=1&Message_ID=184)
---
Mental Edge - Support proper Brain Function...



Date: June 03, 2005 06:07 PM
Author:
Darrell Miller (dm@vitanetonline.com)
Subject: Mental Edge - Support proper Brain Function...

Aging and nutritional imbalances can disrupt the multiple body systems that affect healthy brain function. The result: cognitive symptoms* such as forgetfulness, inability to focus, and mental fatigue. MENTAL EDGE® is a Bio-Aligned Formula™ that supports the interdependent body systems involved with healthy brain function. These include neurotransmitter production, myelin sheath generation, stress response, energy metabolism, and antioxidant defense.
Mental Edge®: A Bio-Aligned Formula™
Many scientists believe that only a small portion of the brain is fully utilized. MENTAL EDGE is a literal multivitamin for your brain. This comprehensive herbal-nutrient formula optimizes brain function by addressing the multiple body systems involved with cognitive health.
Neurotransmitter Production
Neurons (nerve cells) communicate with each other when neurotransmitters (brain chemicals) cross a small gap called a synapse to convey a message from one neuron to the next. Second messengers help transmit the message from the membrane of a receiving neuron to its inner environment. MENTAL EDGE supports neurotransmitter production with L-glutamine, L-Phenylalanine, L-pyroglutamic acid, taurine, L-tyrosine, manganese, vitamins B-1 and B-6, and inositol.
Acetylcholine Production
Acetylcholine is one of the most important neurotransmitters. It is vital for memory and muscle movement. The ingredients DMAE, phosphatidylcholine, L-pyroglutamic acid, vitamin B-5 and choline are precursors to acetylcholine. DMAE is particularly important because it crosses the protective blood-brain barrier more easily than the others. DMAE also enhances mental concentration.
Stress Response
Adaptogenic herbs help provide the brain with the support and energy it needs to deal with the physical and mental stresses of an ever-changing environment. MENTAL EDGE supports stress response with the botanicals gotu kola, schizandra, and Siberian ginseng, and with the nutrients taurine, calcium, magnesium, potassium, vitamins B-5 and C, and inositol.
Energy Metabolism
Just as every cell needs the proper nutrients to survive, so do neurons. The brain accounts for 2% of our body weight, yet uses 15% of our total energy supply. Adequate levels of energy-generating nutrients are vital to the high-powered functioning of this organ. MENTAL EDGE supports energy generation with ginkgo biloba, L-glutamine, calcium, magnesium, manganese, potassium, zinc, B-vitamins, biotin and folic acid.
Myelin Sheath Generation
Myelin, composed of fat and protein, makes up the myelin sheath that forms a protective insulating covering around certain nerve fibers. Properly formed myelin increases nerve impulse conduction. MENTAL EDGE contains vitamins B-5 and B-12, which are needed for myelin sheath generation.
Lifestyle Tips for Cognitive
Health: A Strategy for WellnessSM Eat Well: Recent research suggests that diets rich in beta-carotene and vitamins C and E help reduce memory problems, probably by lessening oxidative stress. And new animal research at the University of Toronto found that a highfat diet slowed the ability of rats to learn new tasks. Use Your Brain: Learn a foreign language or new hobby, do crossword puzzles, read books, and cut back on TV. Scientists at Case Western found that people who were less mentally active in middle age were three times more likely to experience memory decline as they got older. Stay Active: Vigorous walking can improve mental processes in aging individuals, according to research. Aerobic exercise increases oxygenation and blood flow to the brain, resulting in improved memory, organization, and the ability to juggle intellectual tasks. Manage Stress: Long-term anxiety or depression can make a person more forgetful. Try to regulate stress, increase social contacts, and, if necessary, seek professional help. Get Organized: Make the most of your cognitive abilities through the use of memory aids such as "to-do" lists, notes, or calendars.
Neurotransmitter Production: L-Glutamine, L-Phenylalanine, L-Pyroglutamic Acid, Taurine, L-Tyrosine, Manganese, Vitamins B-1 & B-6, Inositol
Acetylcholine Production: DMAE, Phosphatidylcholine, L-Pyroglutamic Acid, Vitamin B-5, Choline
Antioxidant Defense: DMAE, Ginkgo Biloba, Zinc, Vitamin C
Stress Response Gotu Kola, Schizandra, Siberian Ginseng, Taurine, Calcium, Magnesium, Potassium, Vitamins B-5 & C, Inositol
Energy Metabolism: Ginkgo Biloba, L-Glutamine, Calcium, Magnesium, Manganese, Potassium, Zinc, Vitamins B-1, B-2, B-3, B-5, B-6, & B-12, Biotin, Folic Acid
Myelin Sheath Generation: Vitamins B-5 and B-12
*The term symptom as used above refers to the effects of nutrient shortages or imbalances and is not related to the diagnosis, treatment, cure, or prevention of any disease.



--
VitaNet &reg
VitaNet &reg Staff



(http://vitanetonline.com/forums/Index.cfm?CFApp=1&Message_ID=174)
---
Higher Mind - Smart Nutrients for the Performance of a Lifetime...



Date: June 02, 2005 12:18 PM
Author:
Darrell Miller (dm@vitanetonline.com)
Subject: Higher Mind - Smart Nutrients for the Performance of a Lifetime...

Our adult years are the time to reap the fruit of an active, meaningful life – appreciated by family and friends who value our experience and knowledge. For some, however, their later years are clouded by a mental decline that erodes their capacity to enjoy life. More of us are becoming apprehensive about the future health of our minds. Will we still be able to communicate our needs as well as our wisdom? As science focuses its investigative might on the workings of the human brain, new findings suggest that it is possible to enjoy a vital, healthy brain and mind – well into old age. Based on compelling research, Source Naturals formulated HIGHER MIND. It contains the most important Neuroceuticals™ now recognized by nutrition scientists – including phosphatidyl serine, a natural nutrient that promotes cognitive function. The connection is clear: nourish your brain; enrich your life.
To have a healthy, well-functioning brain and nervous system, we need the correct nutrients. Our diets must provide the necessary raw materials for nerve cells to grow, for the synthesis of neurochemicals, and for the maintenance of nerve cell membranes. Nutritional deficiencies can alter the brain's metabolism, which is expressed by changes in perception and thinking, behavior and mood.
Brain Cells – Issued at Birth
Before birth, neurons (nerve cells) are created at the amazing rate of 15 million per hour. As infants, we have over 100 billion neurons, but this is the most we will ever have because – unlike most other cells in our body – nerve cells do not reproduce. A different strategy is used to replace the neurons that are naturally lost throughout life: nerve cells repair themselves and grow by extending branches of nerve fibers called dendrites (from the Latin word for tree). These are the communication links with other neurons that form the circuitry of the brain. A single neuron may be in contact with up to a hundred thousand others! When the density of this fragile organic communication network decreases, we experience a corresponding decline in mental acuity.
Brain Cell Membranes
The membrane is the working surface of a cell. It needs to be strong yet flexible, so the cell can maintain its integrity and be able to move and change shape. The membrane regulates the flow of nutrients into the cell and the removal of waste, plus controls the passage of molecular messages from outside the cell to its interior. Membrane ion pumps use a third of the cell's energy just to maintain the correct ratio of sodium to potassium. In neurons, a rapid exchange of sodium and potassium ions across the nerve membrane is responsible for their unique ability to generate the electrical impulses that are the basis of all communication in the nervous system. As cells age, their membranes become less fluid and more rigid. Key membrane molecules called phospholipids are crucial to the health of neuron membranes, allowing the brain to maintain its youthful quality. The phospholipids in HIGHER MIND – especially phosphatidyl serine and phosphatidyl choline – are essential nutritional supplements for the aging brain.
Phosphatidyl Serine – Key to Cognition
For the past decade, researchers have been investigating the role in brain health of a remarkable neuroceutical, phosphatidyl serine (PS). This key structural molecule is integral to the matrix of fats and proteins that compose cell membranes. Although PS is found in all the cells of the body, its highest concentration is in nerve cell membranes. PS is rarely found in the foods we eat, so the body has to synthesize it, but the process is energy- intensive and becomes less efficient with age. Consequently, our levels of PS tend to decline as we get older. PS taken as a dietary supplement is well-absorbed, readily reaching the brain, where it helps create more effective, well-structured nerve cell membranes. The positive effects of PS supplementation have been demonstrated by 23 clinical studies with over 1200 human subjects, ages 43 to 90. Consistent and statistically significant results have confirmed the value of PS in improving age-related cognitive decline, as well as in improving behavioral aspects such as apathy and withdrawal.1 A major study concluded that for one particular measurable parameter of higher mental functions, PS recipients achieved scores of persons roughly 12 years younger.2 Nerve Growth Factor (NGF) is one of the most important proteins the body makes. It enables neurons to extend dendrites out to other neurons, allowing the brain to maintain an effective communication network. In experiments, PS enhanced the production and reception of NGF, which tend to drop off radically with age.3 The effects of PS at the cellular level are manifest in the performance of the brain as a whole. Subjects taking PS showed increased levels of brain energy metabolism. This enhancement corresponded to higher performances on cognitive tests.4
The Chemistry of Thought
Science now understands the role of neurotransmitters in regulating the body's complex network of behavior. Neurotransmitters are the chemicals used by neurons to communicate with each other. Activated by a neuron's electrical impulse, neurotransmitters travel between nerve cells, where they excite or inhibit (in various degrees) the electrical impulse in neighboring cells. One of HIGHER MIND'S key strategies is to improve the brain's ability to produce and use acetylcholine, a key excitatory neurotransmitter. Acetylcholine is essential for both the storage and recall of memory, and partly responsible for concentration and focus. It also plays a significant role in muscular coordination. Patients showing cognitive decline may exhibit reduced ability to synthesize and utilize acetylcholine.5 The chemical building blocks of acetylcholine and other neurotransmitters are called precursors. The most important one for acetylcholine is DMAE (dimethylaminoethanol). This natural substance is found in various fish, such as anchovies and sardines. Supplements of DMAE (and phosphatidyl choline) promote increased levels of choline in the brain. Acetylcholine is created when an acetyl group is attached to the choline molecule, with the help of choline acetyl transferase (CAT), a key brain enzyme. Acetyl L-carnitine is an amino acid that activates this enzyme. Acetyl L-carnitine may also help reduce lipofuscin deposits in the brain because of its involvement in the metabolism of fatty acids.6 Lipofuscin is composed of oxidized fats and proteins; the brown "age spots" on the back of an elderly person's hand are made of lipofuscin. The amino acid L-pyroglutamic acid sensitizes the acetylcholine receptor sites on a neuron membrane. A given amount of acetylcholine will then have a larger, more powerful effect. Studies have shown that supplements of L-pyroglutamic acid seem to enhance the ability to focus, remember, and learn.
Total Nutrition for the Brain
The neurotransmitters dopamine and noradrenalin are critical to motor coordination, motivation, concentration, and alertness. Like acetylcholine, their production tends to decline with age. The precursors and activators of dopamine and noradrenalin included in HIGHER MIND are the amino acids N-Acetyl L-Tyrosine and DL-Phenylalanine (DLPA), plus folic acid, vitamins B-3, B-6, and C. DLPA is also a precursor to PEA, a neuroamine that has a stimulating effect on the brain. Glutamine is an amino acid precursor to glutamic acid, a major excitatory neurotransmitter involved in mental activity and learning. Glutamine acts as an alternative fuel source for the brain when blood sugar levels are low. It also helps the brain dispose of waste ammonia, which is a natural result of protein breakdown but is irritating to neurons even at low levels. GABA is a dietary amino acid which is also an inhibitory neurotransmitter. GABA works to calm and balance the mind, enhancing mental focus. Along with taurine, these two relaxing neurotransmitters provide a balancing influence to the other, excitatory neurotransmitters. Taurine is found in brain tissue more than anywhere else in the body. It has antioxidant properties and serves as a nerve cell membrane stabilizer, preventing excessive or erratic electrical activity in the brain.
The Importance of Magnesium
Magnesium must be present in adequate amounts in the synaptic gaps between neurons or the neurons become hyper-reactive: causing noises to sound excessively loud and emotional reactions to be extreme. Magnesium also activates a key enzyme responsible for maintaining cellular sodium- potassium balance, which is absolutely essential to the electrical activity of nerve cells, as well as to the existence of the cell itself. (Cells would burst if the sodium-potassium ratio were wrong.) Magnesium also helps relax cerebral blood vessels and is important to the manufacture of ATP, the chief energy molecule of the brain. A buildup of aluminum has been found in the brains of some elderly. In 1989, the British medical journal Lancet published a study showing that drinking water with aluminum can increase the risk of damage by up to 50%. An abundant natural element, aluminum is now a common feature in our culture. It's found in tap water, cookware, deodorants, beverage containers, baked goods, and of course as aluminum foil. In the brain, aluminum breaks down the structure of neurons – causing them to starve – by displacing magnesium from tubulin, a glycoprotein responsible for making microtubules. These tiny pipe-like structures within a neuron provide needed rigidity, as well as transport nutrients from the nucleus down the dendrites to the ends of the nerve cell. Magnesium malate is an excellent form of magnesium that ensures neurons receive this vital mineral.
B is for Brain Vitamins
HIGHER MIND also contains a high profile of B vitamins and other key nutrients that are often N A T U R A L S S O U R C E Strategies for Wellness SM ¤ lacking in older individuals. A deficiency in any of the B vitamins can alter nerve function and psychological well-being. Thiamine (B-1), known as the "nerve vitamin," was first recognized because its deficiency caused beriberi, a degenerative nerve disease. Thiamine is part of the structure of nerve cell membranes and is important to the reparative process that neurons need to offset the stress of continual firing of the electrical impulse. Low amounts of thiamine can cause cell malnutrition in the hypothalamus, the brain's memory center. 7 NAD and NADH, two coenzyme forms of Niacin (B-3), are the most plentiful coenzymes in the brain. They are essential to hundreds of enzymatic reactions, including ones that produce energy. NADH can stimulate the synthesis of key mood-elevating neurotransmitters. It is also one of the body's most potent antioxidants. Pantothenic acid (B-5), cyanocobalamin (B-12), and folic acid are required to form the myelin sheath – the insulating covering of nerve fibers. A diet low in pantothenic acid has been shown to make test subjects emotionally upset, irritable, and depressed.7 A lack of B-12 can result in poor concentration and, in severe deficiencies, hallucinations. Pyridoxine (B-6) is precursor to over 60 enzymatic reactions and is involved in the synthesis of several neurotransmitters.
Brain Power
Brain cells almost exclusively burn glucose for their energy (other cells can also burn fat), and typically require 50% of all the glucose in the blood. Two B-like vitamins help in the utilization of glucose: PAK (pyridoxine alpha-ketoglutarate) may potentiate the effects of insulin and improve glucose utilization to the cells;8 Biotin is important for the transformation of glucose into energy in the brain. Lipoic acid and coenzyme Q10 are metabolic energizers that help produce ATP, the primary energy molecule in the body. Since the brain uses 20% of the body's total energy supply, efficient ATP production is vital. Lipoic acid and CoQ10 are also powerful antioxidants that help regenerate other antioxidants in the body. The blood vessels feeding the brain become less efficient as we pass middle age. Since the brain depends on the bloodstream to deliver nutrients and oxygen and to remove waste, the quality of this blood flow is paramount to proper brain nutrition. Ginkgo biloba leaf extract has been shown in scientific studies to increase blood flow to the brain by helping vessels to dilate. It also promotes the smoothness and healthy integrity of blood vessel linings.
For the Life of Your Mind Without proper nutrition, the brain will deteriorate; therefore strategies are needed to both enhance current brain function and protect it throughout life. Based on the latest scientific findings, Source Naturals HIGHER MIND is formulated with neuroceuticals that support the mental functions that tend to decline with age. They give your brain the nourishment it needs to integrate perception, memory, and learning into a more comprehensive awareness – so you can excel for a lifetime.
References
1. Palmieri, G., et al. (1987). Clin. Trials J. 24: 73- 83.
2. Crook, T.H., et al. (1991). Neurol. 41: 644-49.
3. Nunzi, M.G., et al. In Phospholipids: Biochemical, Pharmaceutical and Analytical Considerations (ed. I. Hanin and G. Pepeu).
New York: Plenum Press, 1990.
4. Heiss, W.D., et al. (1993). Annals N.Y. Acad. Sci. 695: 327-31.
5. Passeri, M., et al. (1990). Int. J. Clin. Pharm. Res. X(1/2): 75-79.
6. Kohjimoto, Y., et al. (1988). Japanese Journal of Pharmacology 48(3): 365-71.
7. Philpott, William H. Brain Allergies: the Psychonutrient Connection. New Canaan: Keats, 1987.
8. Passariello, N., et al. (1983). Int. J. Clin. Pharmacol. Ther. Toxicol. 21: 252-56.


--
VitaNet &reg
VitaNet &reg Staff


(http://vitanetonline.com/forums/Index.cfm?CFApp=1&Message_ID=156)
---
Diet Phen - Dietary Supplement and weight Loss ...



Date: June 01, 2005 12:36 PM
Author:
Darrell Miller (dm@vitanetonline.com)
Subject: Diet Phen - Dietary Supplement and weight Loss ...

Getting slim, trim and fit is no easy task. To do it you need adequate Energy, Nutritional and Emotional Support, and a Positive Attitude. Source Naturals puts them all together in the DIET-PHEN Weight Loss Plan. The plan includes an herbal-safe nutrient formula that combines optimal amounts of St. John's wort with synephrine and green tea extract, plus L-Phenylalanine and chromium. Meet your weight loss goals the natural way. Try Source Naturals DIET-PHEN dietary supplement in conjunction with the Diet-Phen Weight Loss Plan.
THE PLAN HELPS TO:
• Increase metabolic rate.
• Lose unwanted body fat.
• Boost energy levels.
• Build and tone muscle.
• Support a positive mental attitude.

DIETING – It Starts in Your Head.

Successful dieting depends on the right mind-set: you need a positive outlook and determination. When your head is in the right place, your body may follow. That's why the DIET-PHEN Weight Loss Plan includes natural herbs and amino acids to help support a sense of active calm.

ST. JOHN'S WORT – The CenterPeace of DIET-PHEN. In use since ancient times, Hypericum perforatum is a flowering herb highly valued for its positive influence on mental well-being. Known for its soothing effect, it seems to promote relaxation without drowsiness. Recent research has focused on the connection between hypericin (the principal phytochemical in St. John's wort) and serotonin, a key neurotransmitter associated with mood. About 90% of your serotonin receptors are found in your brain's emotional center, the limbic system.

SYNEPHRINE, GREEN TEA AND L-Phenylalanine – Energize with an Attitude! Synephrine and green tea extract are added for that extra energy needed during dieting. The brain uses Phenylalanine to manufacture dopamine and norepinephrine, two neurotransmitters that play an important role in drive and determination.

ACETYL L-CARNITINE – Transporting Fat to the Furnace. Within each of your trillions of cells are thousands of tiny energy factories called mitochondria. They convert fats and sugars into metabolic energy. Acetyl L-carnitine supports this process by transporting fat molecules to the mitochondria.

THE PLAN INCLUDES A DAILY SERVING OF 3 DIET-PHEN TABLETS TO PROVIDE:
• 900 mg of St. John's wort, the traditional herb used to support a positive mood.
• 24 mg of synephrine and 300 mg of green tea extract, for energy.
• 500 mg of L-Phenylalanine, an essential amino acid that acts as the building block for key brain neurotransmitters that support a positive mental attitude.
• 200 mcg of chromium, a trace element which may work closely with insulin to help facilitate the uptake of glucose into cells.
• 50 mg of acetyl L-carnitine, the bioactive form of this amino acid involved in cellular fat transport.
• 25 mg each of niacin and vitamin B-6, nutrients essential to the body's production of serotonin.

GET STARTED WITH THE PLAN ! Get DIET-PHEN dietary supplements and the Weight Loss Plan at VitaNet health food store.

REFERENCES:

• Johnson, D., et al. (June 1992). TW Neurologie Psychiatrie, 6, 436-444.
• Johnson, D., et al. (1994). J Geriatr Psychiatry Neurol, 7 (suppl 1), S44-S46.
• Pasquali, R. et al. (1987). International Journal of Obesity, 11, 163-168.
• Sabelli, H.C. (Feb 1986). J Clin Psychiatry, 47 (2), 66-70.
• Schulz, H. & Jobert, M. (1994). J Geriatr Psychiatry Neurol, 7 (suppl 1), S39-S43.
• Stock, M.J. (1989). Infusionstherapie, 16, 282-284.



--
VitaNet &reg
VitaNet &reg Staff



(http://vitanetonline.com/forums/Index.cfm?CFApp=1&Message_ID=140)
---
Diet Metabo 7 -- It's all about Mood and Metabolism ...



Date: June 01, 2005 12:08 PM
Author:
Darrell Miller (dm@vitanetonline.com)
Subject: Diet Metabo 7 -- It's all about Mood and Metabolism ...

It's incredibly difficult to stay committed to a weight loss program—to change the eating habits of a lifetime and resist "emotional overeating." You need a weight loss program that helps you break the unhealthful cycle of dieting and losing— followed by bingeing and gaining back.
We can't stop the Yo-Yo®, but we can give you a fighting chance.
DIET METABO-7 supports seven body systems related to successful weight loss, including cellular energy generation and metabolism, and neurotransmitter production to support calmness, drive and determination.
DIET METABO-7 SUPPORTS SEVEN BODY SYSTEMS
Your body is composed of complex interactive systems that work on many levels. Likewise, the nutrients in DIET METABO-7 target specific body systems and the connections between them. This full spectrum nutritional formula helps instill balance and harmony by addressing seven interrelated systems whose healthy function is necessary for successful dieting: the brain and nervous system, metabolic energy, liver, thyroid, blood sugar levels, adrenals and fluid balance.
MOOD MANAGEMENT: A POSITIVE ATTITUDE
DIET METABO-7 can help you change your habitual response to eating and start making healthy food choices. A key strategy involves the production of neurotransmitters, the brain chemicals that regulate your nervous system. When certain neurotransmitter levels are low in your brain, you may feel depressed. You crave simple carbohydrates and sugars from bread, pasta or candy— because when the brain is low in mood-enhancing neurotransmitters, it does whatever it can to increase them. It will cause you to crave those foods that produce the building blocks your body uses to raise those neurotransmitter levels. DIET METABO-7 provides specific vitamins and amino acids necessary for your brain to make norepinephrine, serotonin, dopamine and GABA, the major neurotransmitters that help regulate mood and attention, support clear focus and active calm, and affect drive and determination. Included are the amino acids tyrosine, glutamine, Phenylalanine and GABA. For example, the brain uses Phenylalanine and tyrosine to manufacture norepinephrine. Increased amounts of norepinephrine can block the drive to eat and may help provide a sense of well-being.
METABOLIC ACTIVATORS: HERBAL ENERGIZERS
To support a sustained reduction of body fat, it's helpful to increase metabolism via exercise and herbal stimulation while lowering caloric intake by curbing appetite. High doses of stimulants, however, are counterproductive and can make you nervous and irritable. To avoid being overly stimulative, DIETMETABO-7 is formulated with appropriate amounts of herbal metabolic activators that promote calorie burning and suppress appetite.
Used since ancient times in India to support health, Sida cordifolia contains a profile of naturally occurring ephedrine alkaloids that act as stimulants to promote the metabolism of fat. This thermogenic effect is augmented by the natural caffeine contained in standardized extracts of green tea, yerba mate, and kola nut. Also included are specific B vitamins essential to the production of energy from the breakdown of fats and carbohydrates.
HELPING THE LIVER: DETOXIFICATION AND CIRCULATION
One of the most overworked organs is the liver, the body's chief manufacturing and detoxification plant. It constantly regulates the levels of chemicals circulating throughout the bloodstream and plays a key role in breaking down fat and eliminating waste products. The amino acid N-acetyl cysteine is an antioxidant that strongly supports liver function. Your liver needs it to make glutathione, a crucial detoxifying substance used to remove harmful compounds from your bloodstream. Optimal metabolic energy depends on healthy circulation, especially while dieting, when the bloodstream is delivering excess waste products to the liver for removal. To help maintain a healthy circulatory system, DIET METABO-7 includes standardized extracts of ginkgo and horse chestnut. In use for centuries, these botanicals have been the subject of numerous chemical and pharmacological investigations.
THE THYROID: YOUR BODY'S THERMOSTAT
Your thyroid gland produces hormones that control how quickly you burn calories and use energy. Tyrosine is an amino acid building block of thyroid hormones. Low blood levels of tyrosine have been associated with the underproduction of thyroid hormones. Kelp and bladderwrack provide natural sources of iodine, the basic substance of thyroid hormones.
STABILIZING BLOOD SUGAR: CONTROLLING MOOD SWINGS An important strategy of DIET METABO-7 is to minimize the changes in blood sugar levels that can cause unwanted mood swings, which diminish your physical and mental energy. Chromium, an essential mineral, is important to carbohydrate and fat metabolism and tends to increase insulin efficiency. It helps stabilize blood sugar levels and keep you on an even keel.
DEALING WITH THE STRESS FACTOR
Dieting often adds more stress to your life, and stress hormones affect the mind and body in many ways. They disrupt liver function and blood sugar levels, which lowers energy production in the brain, adversely influencing mood and motivation. Because your adrenals need extra attention, DIET METABO-7 helps nourish these hardworking glands with pantothenic acid and ascorbic acid, both necessary for healthy adrenal function. Also, pantothenic acid provides additional support for energy generation during dieting.
WATER BALANCE
Potassium is an essential mineral with many functions, including the transmission of electrical impulses in the brain. It works with sodium to control the body's water balance. Dieting tends to deplete potassium levels in the body, therefore DIET METABO-7 replenishes this vital nutrient.
THE WEIGHT IS OVER
DIET METABO-7 provides necessary cofactors to balance body systems involved with healthy weight management. When used with the Maximum Metabolism Weight Loss Plan and exercise program, Source Naturals DIET METABO-7 may help you achieve your goal of a healthy and more vibrant life.
References
Astrup, A., Breum, L.,Toubro, S. November 1995. Pharmacological and clinical studies of ephedrine and other thermogenic agonists. Obesity Research. 3 Supp. 4:537S-540S. Baskaran, K. et al. October 1990. Use of Gymnema sylvestre (GS4)® leaf extract in the control of blood glucose ... Journal of Ethnopharmacology. 30(3):281-294. Ghosal, S., Ballav, R., Chauhan, P.S., Mehta, R. 1975. Alkaloids of Sida cordifolia. Phytochemistry. 14: 830-832. Singh, R. et al. 1994. Hypolipidemic and antioxidant effects of Commiphora mukul (gum guggul) as an adjunct to dietary therapy ... Cardiovascular Drugs and Therapeutics. 8:659-664.


--
VitaNet &reg
VitaNet &reg Staff


(http://vitanetonline.com/forums/Index.cfm?CFApp=1&Message_ID=138)