Buy Solaray At Discount Prices Of 43% Off And Up!


Soluble Fiber


Messages 1-30 from 43 matching the search criteria.
---
How Fiber Can Help Reduce Cholesterol


Date: May 26, 2014 12:28 PM
Author:
Darrell Miller (dm@vitanetonline.com)
Subject: How Fiber Can Help Reduce Cholesterol

What is fiber?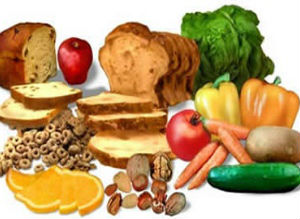 Many medical researches have proven that fiber plays an important role within the body. Fiber is an element found in plants (such as fruits, whole grains and vegetables) that our bodies have no ability to digest. Without adequate fiber in the diet, people may have irregularity, sluggishness and constipation.
Benefits of fiber
Because fiber helps in moving stool through the digestive tract as well as colon, it helps in preventing colon cancer. It will always keep your colon healthy and clean. This makes it an important element in the body. Other benefits of fiber involve reducing incidences of heart disease, blood pressure, lowering inflammation and glucose levels, lowering cholesterol, and weight loss. Fiber also has the ability to reduce weight loss since it creates fullness within the intestines, which helps people by enabling to eat less. In addition, you need to make sure that you have sufficient amount of fiber within the body due to its numerous benefits.
How fiber works to lower cholesterol?
Research has proved that Soluble Fiber is effective in lowering the amount of cholesterol in the body. One way in which Soluble Fiber lowers blood cholesterol is by reducing the bile amount reabsorbed within the intestines. How does it works? When fiber often interferes with the absorption of bile within the intestines, more bile is always excreted in feces. To obtain cholesterol needed to make more bile salts, liver often increases the production of more LDL receptors.
These receptors are always responsible for pulling more cholesterol out of the LDL molecules within the bloodstream. The bile salts made from your liver has the ability to pull more LDL cholesterol from the blood. In addition, you need to learn the difference between the Soluble Fiber and dangerous cholesterol; since this will always help you to enhance your health. Research has proved that Soluble Fiber of about 5g to 10 g that reduce LDL cholesterol by about 5 percent.
Sources:
http://cholesterol.about.com/od/choleterolnutrition101/f/howfiberworks.htm
http://health.howstuffworks.com/disease-conditions/cardiovascular/cholesterol/foods-that-lower-cholesterol2.htm
http://www.doctoroz.com/blog/jodi-swayer-rn/why-fiber-so-important
(http://vitanetonline.com/forums/Index.cfm?CFApp=1&Message_ID=3124)
---
Can Lime Oil Benefit Ones Health?



Date: February 20, 2014 05:04 PM
Author:
Darrell Miller (dm@vitanetonline.com)
Subject: Can Lime Oil Benefit Ones Health?

What is lime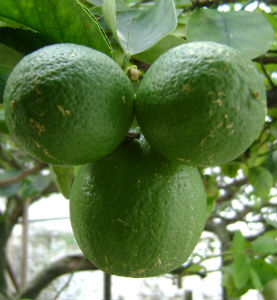 Lime, a green citrus fruit resembling lemons, is believed to have originated in Eastern Malaysia. While it is more popular as a citrusy, sweet, and oftentimes sour pulp and juice, lime oil can also be used to improve one's health.
Here are some of the health benefits of lime oil:

Digestion

Lime's acidity and natural flavonoids help increase the secretion of digestive enzymes in the stomach and naturally aid the body's digestion process, preventing uncomfortable bloating and wind. The high amount of acids in the fruit help clear the excretory system of toxins, promoting better bowel movement and relieving constipation. Lime oil can be consumed directly or be combined with a juice. Mix lime oil with a pinch of salt to make a good and natural purgative minus all the side effects.

Skin Aging

Lime contains a high amount of Vitamin C and antioxidants that help maintain a healthy and fair complexion. Taking a few drops of lime oil a day helps remove toxins from the body and aid in the rejuvenation and repair of the tissues and cells. Many women also apply lime oil to their skin and faces to treat and reduce pimples, acne, blackheads, and scars. Some women mix lime oil with water, milk, or other essential oils to whiten their skin and reduce their skin's oil production for a clearer and greaseless complexion. It also has antiseptic properties and can help remedy and relieve eczema when mixed with olive or almond oil.

Protects Against Diseases

Lime has a Soluble Fiber that can decrease bad cholesterol in the body and decrease inflamed blood vessel that can cause a heart complication. The citric acid of lime breaks away uric acid, a waste product that can cause inflammation and pain while urinating. It also aids in relieving arthritis due to excessive uric acid in the system. Just like other citrusy fruits extracted to essential oil, it is also effective in treating and relieving colds, sore throat, coughing, and other flu infections. Diffusing lime oil and inhaling its aromatic scent can also immediately relieve vertigo, nausea, and congestion.

Sources

1. https://static.youngliving.com/en-US/PDFS/PIP_Lime.pdf
2. http://www.cremedevie.com/lime-oil.htm
3. http://www.chatelaine.com/health/diet/five-health-benefits-of-limes-they-can-reverse-the-signs-of-aging/
(http://vitanetonline.com/forums/Index.cfm?CFApp=1&Message_ID=3028)
---
Beta Glucan can Boost your Immune System in a great way



Date: November 18, 2013 07:43 AM
Author:
Darrell Miller (dm@vitanetonline.com)
Subject: Beta Glucan can Boost your Immune System in a great way

What is Beta Glucan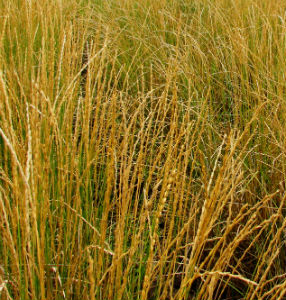 If you are one of those people that always remain ill or if your body cannot adopt easily with weather then it's a sign of poor immunity and you need to improve the immunity system of your body. In order to do this you can take help of some medicines or you can consume some foods that naturally contain the Beta Glucan, which is a Soluble Fiber and it plays a key role in improvement of immunity system of your body.
Effects of Beta Glucan
If we talk about the effect of Beta Glucan on your immunity system it work on both the component of your immunity system that are acquired immune response and innate immune response system. In order to improve the immunity system f your body beta Glucan activate both of these component and as a result of this you get better immunity system.
How is Beta Glucan Works
In this process of immunity system improvement, First Beta Glucan combines itself with a specific type of white blood cell that is commonly known as Macrophage and as a result of this particular bonding, these white blood cells can detect and eliminate harmful foreign bodies in much better way. For this action of immunity system improvement innate immunity system is responsible.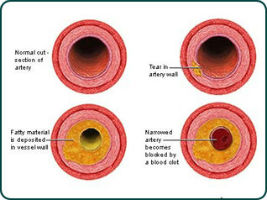 Once your body gets the information about any kind external harmful bodies such as bacteria, virus or any other infection, acquired immune response system get activated and this is the system that fights with all these external bodies. Beta Glucan improve this system as well so your body can communicate about these intruders and can defense the body in much better manner.
Other than improvement of immunity system of your body, Beta Glucan, can help you to fight variety of other problems as well including high cholesterol, diabetes, cancer and a lot of other diseases as well.
References:
http://altmedicine.about.com/od/herbsupplementguide/a/Beta-Glucan.htm
http://blog.healthpost.co.nz/2013/beta-glucans-and-your-immune-system-a-match-made-in-heaven/
http://www.cancerdefeated.com/newsletters/Boost-Your-Sagging-Immune-System-With-This-Sugar.html
(http://vitanetonline.com/forums/Index.cfm?CFApp=1&Message_ID=2898)
---
Ways to Keep Weight Off With Natural Sugar Regulators



Date: July 13, 2013 10:06 AM
Author:
Darrell Miller (dm@vitanetonline.com)
Subject: Ways to Keep Weight Off With Natural Sugar Regulators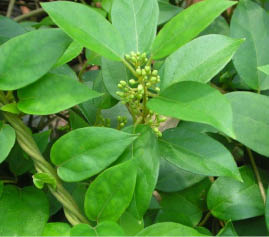 Weight loss

Some of you might think that to lose weight, you simply have to burn more calories than what you take in. This is actually true, but within the body are different processes that affect the fat burning capacity of the body. A good example of this is the level of insulin. As you all know, the food you take in is converted into glucose, which is the body's source of energy. In order to transport the blood sugar to the various cells in the body, the pancreas creates a hormone called insulin to do the job.
Therefore, the more glucose you have in your blood, the higher your insulin levels would be. This insulin surge is a bad thing, since it signals the body that there is more than enough energy reserves in the body, thus, it can stop burning fat and instead start storing it. Another bad effect of this insulin surge is that once the blood sugar has been transported, the levels of blood sugar and insulin will drop down significantly causing a slump that makes individuals feel hungry.
As you can see, no matter how you good you are at counting the calories you take in and the calories you burn, your blood sugar levels have a major impact at how fat is stored in your body and also on your appetite. It is important, therefore, that you regulate the amount of sugar in your blood, and these natural compounds will be extremely helpful.
Chromium
Chromium is a mineral that enhances the function of insulin in the body. This means that when you have chromium supplement in the body, your pancreas do not need to produce high levels of insulin to transport the blood sugar to your cells. Hence, your body will continue burning fat because it is not getting any signal of an occurrence of an insulin surge. The good thing with chromium is that it works well in regulating blood sugar levels from both end of the spectrum, instead of just focusing at driving sugar levels to one direction. Therefore, whether you are experiencing a low or high blood sugar levels, chromium will normalize your insulin functions so that you end up having normal blood sugar levels. Chromium can be found in broccoli, but it is available in diet supplements as chromium picolinate.
Gymnema Sylvestre
Gymnema is a herb that is commonly found in Southern and Central India. It is best known to treat diabetes, thus it helps regulate blood sugar levels. According to studies, it has a sugar blocking property, which comes from the Gymnemic acids present in it. This acid, as they say, behaves like glucose, thus, when it attaches to the intestinal receptors, the absorbance of sugar from your meal is regulated. In effect, the production of insulin is also regulated. Today, there are Gymnema tablet supplements available in the market.
Inulin
Another way to regulate blood sugar levels is by taking in some Soluble Fiber. Although classified as a carbohydrate, fiber is not digested or broken down by the body, thus, it does not contribute to the blood sugar levels. It also helps slow down sugar absorption of the body, keeping the blood sugar levels stable. Prebiotic inulin is a good source of Soluble Fiber. It is extracted from plants, such as chicory, garlic, dandelion, onion, and cornflower.
Make sure you eat foods low in the glycemic index to reduce sugar spikes in the body. Maintaining a steady sugar level will help keep weight off and reduce binge eating.
(http://vitanetonline.com/forums/Index.cfm?CFApp=1&Message_ID=2847)
---
Grapefruit Pectin And Soluble Fiber Health Benefits?



Date: January 26, 2013 11:28 AM
Author:
Darrell Miller (dm@vitanetonline.com)
Subject: Grapefruit Pectin And Soluble Fiber Health Benefits?

Do you want to know, what are the benefits you're likely to reap from consuming grapefruit pectin?
If yes, then this write up is for you. Scroll down to know more on this.

Typically consumed as for break-fast, grapefruits usually are a favorite for the dieters who are tirelessly working on the various tactics that can assist them in the fat burning process. Grapefruits are well known for their minerals and vitamins, but they are also very great sources of fiber. Grapefruit pectin which is unique form of the Soluble Fiber has got a number of the health benefits that it carries along. Let us now have a look at some of these benefits that it carries.

Benefits of Grapefruit Pectin

The following are some of the benefits of grapefruit pectin. They include;

*Preventing Formation of Cholesterol Grapefruit pectin fiber normally binds to the cholesterol and thus prevents it from forming the deposits along the walls of the artery.

*Maintaining the Blood Sugar Levels Grapefruit pectin fiber also slows the carbohydrates from making their way to the blood stream. This thus reduces rate at which the sugars are absorbed. In the long run this assists in maintaining the levels of blood sugar.

*Antibacterial A very powerful antibacterial, the grapefruit pectin fiber normally fights the internal fungi, bacterial infections, and the other harmful parasites.

*Promoting the Health of the Colon Just the same as the other fibers, grapefruit pectin fiber also is as well beneficial when it comes to promoting the health of the colon. This fiber adds bulk to the individuals' stool and hence assists him or her to be able to pass the stool more easily via the intestinal tract. Grapefruit pectin fiber also can prevent hemorrhoids and diverticulitis, while easing symptoms of the irritable bowel syndrome as well as the other bowel complaints.

*Cancer Protection Grapefruit pectin also is believed to have the capability to inhibit growth and metastasis of some certain types of cancers, most particularly those of gastrointestinal tract. According to some researches which were conducted recently, a fragment that was released from pectin was believed to inhibit the galectin 3, a protein which plays a role in all the stages associated with cancer progression.

*Enhancing a Better Immunity: Enhancing better immunity is also another benefit which has been reportedly to come from the grapefruit pectin fiber. This fiber when imputed in any diet will prevent the infections that are normally caused by the microbes such as bacteria, parasites and fungi.

*Healthy Weight Management In addition to the fact that this fiber can easily clear your digestive tract, it can as well assist you in maintaining your weight. This fiber normally gives dieters the feeling that can lead to less consumption of calories. Grapefruit pectin fiber also can inhibit the absorption of some calories from the foods eaten, thus resulting to less weight gain.

Last but not the least; as you have seen, grapefruit pectin fiber has got very many benefits. However, before you include grapefruit to your diet, ensure that you consult an experienced dietitian or doctor to know whether it is ideal for your diet or not.
(http://vitanetonline.com/forums/Index.cfm?CFApp=1&Message_ID=2820)
---
What Are The Health Benefits Of GrapeFruit Pectin?



Date: January 16, 2013 01:46 PM
Author:
Darrell Miller (dm@vitanetonline.com)
Subject: What Are The Health Benefits Of GrapeFruit Pectin?

Benefits of Grapefruit Pectin
Grapefruit is a very nutritious fruit that is known to be rich in vitamin and mineral contents. But aside from that, grapefruit also contains grapefruit pectin which is a unique form of a Soluble Fiber. Pectin is actually a unique form of Soluble Fiber that can be found among fruits and vegetables. Pectin, as a supplement, is mainly extracted from apples and citrus peels such as that from grapefruits.

The following information will present some of the most significant health benefits of grapefruit. The water-soluble dietary fiber from grapefruit pectin is a type of natural fiber that can absorb water inside the stomach tract and all throughout the intestines. Water Soluble Fiber can soften stools and eventually induce defecation. Some common problems related to digestive system in which pectin can greatly help include constipation, hemorrhoids, irritable bowel disorder and some other diverticulitis diseases.

Grapefruit pectin is also considered as an excellent anticancer. Several studies have shown that pectin can inhibit the synthesis of the protein called gelatin-3 since pectin can easily bind with this protein. Taking fish oil supplements along with pectin supplement can suppress the development of colon cancer. Cholesterol reduction is yet another significant health benefit of grapefruit pectin. Pectin reduces LDL levels or low-density lipoprotein which is considered as bad cholesterol.
Cholesterol

Therefore, taking pectin supplements is a good complimentary treatment for hypercholesterolemia or simply the case of having high cholesterol levels inside the body. Grapefruit has powerful antibacterial properties as well. They prevent problems caused by bacterial infections, internal fungi and some other harmful parasites. Grapefruit pectin can also slow down carbohydrate and glucose absorption. This helps to maintain a physically fit body and normal blood sugar levels. Although grapefruit pectin is truly beneficial for the body, this supplement must be taken properly.

Pectin Soluble Fiber just might interfere with other drugs and eventually leads to toxicity. That is why it is very important to consider seeing a doctor first before taking this natural supplement. Some people who are most likely not allowed to take pectin supplements are those that also take medications for hypertension, depression and diabetes.
(http://vitanetonline.com/forums/Index.cfm?CFApp=1&Message_ID=2813)
---
What Are The Health Benefits Of Solaray Avena Sativa?



Date: December 28, 2012 12:52 PM
Author:
Darrell Miller (dm@vitanetonline.com)
Subject: What Are The Health Benefits Of Solaray Avena Sativa?

Avena Sativa is a botanical that is used for food and as medicine. Commonly known as groats or oats, the plant is available as tea or as a liquid extract. Over the years, Avena Sativa has been used as medicine for improving the functions of certain body organs. This plant is beneficial in so many ways. Let us look at some of its benefits.

Calms the Nerves

Avena serves as a remedy for anxiety, stress and depression. It helps to calm the nerves and may be taken by an individual who finds it difficult to concentrate. It can also be used to relieve insomnia associated with stress and nervous irritation.

Improves heart health

Medical experts have revealed that Avena Sativa can help to lower the "bad" low density lipoprotein and cholesterol level. It contains ingredients such as beta glucan, a Soluble Fiber which is very beneficial to the body. Further more, Avena sativa helps to treat palpitation and various heart problems. Such benefits help to strengthen the heart and make it healthy at all times.

Fights Inflammation

Avena Sativa helps to fight inflammation, thanks to a molecule called avenanthramides. This molecule helps to reduce the levels of inflammatory cytokines. When the levels of cytokines are high they raise the risk of chronic illnesses like heart diseases and diabetes.

Natural Sex Booster

Dr. Ray Sahelian, the author of "natural sex boosters, identified avena sativa as a mild sex enhancer. Hence, its impact on the libido cannot be pushed aside. As you can see, Avena Sativa has lots of benefits. It can boost hormone levels and stimulate cell growth. Since it is rich in minerals, it may help an individual who is suffering with the thyroid glands.

Meanwhile, you can opt for the Solaray avena sativa available at VitaNet (R), LLC

(http://vitanetonline.com/forums/Index.cfm?CFApp=1&Message_ID=2787)
---
Diet To Lower Cholesterol



Date: December 26, 2012 12:07 PM
Author:
Darrell Miller (dm@vitanetonline.com)
Subject: Diet To Lower Cholesterol

Cholesterol is found naturally within the human body, particularly, in skin, internal organs, nerves, brain, cell membranes and bloodstream. This wax like compound is very important for the body's normal functioning. However, when there is excessive cholesterol buildup within the body, your health is at risk, because it gets deposited within the blood vessels. This article will talk about how to lower cholesterol levels through diet.

Consequences of Excessive Cholesterol Levels

Excessive cholesterol levels can cause dangerous ailments. Food habits as well as lifestyle changes are a few of the main reasons behind its rising level. Presented below are a few of the medical problems associated with high cholesterol levels within the body. When excess cholesterol is deposited on the inside of the arteries, flow of blood is interrupted which leads to inadequate supply of blood to the body. One of the organs that are mostly affected by high cholesterol levels is the heart. Extreme cases might lead to cardiovascular diseases such as heart attacks. Blocked arteries and reduced blood flow may lead to blood coagulation. Also, if blood supply to the brain is impaired, it can lead to confusion and stroke.

Research And Foods

Research has indicated that a diet which includes a daily consumption of oats, sterol based foods, nuts, soya based products and fish is extremely effective in decreasing the amount of cholesterol within the body. In fact, it is as effectual as taking cholesterol medication, and definitely a preferable as well as less costly option, with very little or no side effects. However, if you suffer from any special health condition, make sure you first speak with your healthcare professional before you go on a diet that is low in cholesterol. If you are currently taking some medication, you should check with your doctor to make sure the drugs are okay with the low cholesterol food.

Different Foods that Can Lower Cholesterol

Oats

Oats provides your body with Soluble Fiber that is beneficial in decreasing bad low density lipoprotein (LDL) cholesterol. Foods that contain oat bran, whole oat flour and oatmeal are extremely healthy as well as filling. Oat bran cold cereal and hot oatmeal porridge have been traditionally been eaten for breakfast, however you can include ground oatmeal to casseroles, baked foods and soups as well.

Nuts

Nuts contain lots of fiber, protein, vitamins, polyunsaturated and monounsaturated fats, phytonutrients, antioxidants and plant sterols. They are not difficult to eat. All you need to do is remove the shell and put a handful in your mouth, lengthy preparations are not necessary.

Foods Rich in Soluble Fiber

You can keep your cholesterol levels low by regularly consuming foods that contain high amounts of Soluble Fiber. Soluble Fiber adheres to cholesterol within the blood to flush it out. It also promotes healthy digestion.

Aside from oats, other examples of foods rich in Soluble Fiber:
peas
beans
barley pulp
apple
citrus fruits
Other foods that can lower cholesterol levels in the blood
fish
soy
avocado
sun flower seeds
black tea

foods with plant stanols and sterols
However, you must bear in mind that even though eating foods that contain low cholesterol is definitely beneficial, these foods will not cure existing problems. Eating the foods mentioned above regularly in moderation and doing sufficient exercise is the secret to enjoying good health.

Herbal Supplements
There are some supplements known to help lower cholesterol as well:
guggul
red yeast rice
Beta-sitosterol
These are safe and effective ways to help reduce unwanted cholesterol.

(http://vitanetonline.com/forums/Index.cfm?CFApp=1&Message_ID=2775)
---
What Are The Health Benefits Of Flax Meal?



Date: February 21, 2012 08:01 AM
Author:
Darrell Miller (dm@vitanetonline.com)
Subject: What Are The Health Benefits Of Flax Meal?

Flax meal
Flax meal is obtained after the flax seeds (brown or yellow/golden) areground into flour/powder which can be made into porridge or added into other foods/drinks so that those who consume it will be able to derive the health benefits that accompany the meal. In some cases flax seed meal can be used as a thickener in many food preparations hence imparting into the foods its components which can be enjoyed by many people across the population thus derive the health benefits that are associated with the flax seed meal.
Flax meal is considered very useful because of the following:-
It is rich in omega-3-fatty acids; this is one of the essential nutrients that the body can not synthesize hence it must be supplied from the diet for example from flax seed meal. The fatty acids play a very important role in fighting inflammation in the body and also breaking down the excess fats that may be present in the body. This is important as it will prevent many chronic diseases such as asthma, arthritis, cardiovascular heart diseases among others which pose danger to the lives of many more especially those who are overweight and obese. Most of the fatty acids that are found in flax meal are unsaturated which makes it very important in reducing body fat.
Fiber: Soluble And Insoluble
Fiber; flax meal is rich in both soluble and inSoluble Fiber which is essential when one wants to reduce the level of low density lipoproteins (bad cholesterol) in the body as the level of high density lipoproteins (good cholesterol) is increased. This is possible as the fiber is able to initiate fat breakdown in various areas of the body which will finally help in stabilizing sugar levels in the body, promote the overall functioning of the intestines and more especially the colon.
Flax meal is rich in phytochemicals, ligans and antioxidants which play various roles in the body. For example ligans are very good in balancing female hormones which in the long run will help in fighting hot flashes. It is worthy to note that this fiber is important in women because it helps in preventing some forms of cancer in women. Flax meal is also important as it helps in boosting the immune system hence puts the body in a good position to fight ailments which may want to take advantage.
Applications of flax meal
As a food additive; flax meal can be added into other foods such as yogurt, ice cream among other foods thus making these foods more nutritious.
In baking; flax meal is usually incorporated in mixes that are used in making cookies and other baked products as it is able to withstand very high temperatures that are experienced in the oven. It improves on the consistence of the baked products and at the same time improving their nutritional content.
Other uses of flax meal include; use in recipes of food preparations and it can be used to replace fats and eggs which will make the food more healthier and nutritious unlike using shortenings and margarines which are unhealthy.
(http://vitanetonline.com/forums/Index.cfm?CFApp=1&Message_ID=2587)
---
What Are The Health Benefits Of The Grain Quinoa?



Date: February 13, 2012 01:57 AM
Author:
Darrell Miller (dm@vitanetonline.com)
Subject: What Are The Health Benefits Of The Grain Quinoa?

Quinoa is a gluten free seed rich in dietary fibers with creamy, fluffy and slightly crunchy texture. Its taste is somewhat nutty when cooked. It belongs to the family of spinach, beets, swiss chard and lamb's quarter.It is a complete protein grain with all the essential amino acids. There are nine essential amino acids known as the building blocks of protein. Amino acids help in building strong muscles and nourish the nerves.It is also rich in essential minerals such as manganese, magnesium, phosphorus, copper and iron.
Quinoa is technically a seed, not a grain of a goose foot plant. The name quinoa came from Greek words chen which means goose and pou which means foot. This is because the leaves of the plant of quinoa seeds resemble the webbed foot of a goose.
Quinoa has been cultivated as early as the 12th century by the Incans, the ancient people of South America. They referred to quinoa as the "mother seed",considered as a sacred grain and gold of the Incans.They believed that it is a gift from gods that possesses enhancing properties.The emperor ritually planted and sowed the first quinoa seed of the season using his golden taquiza, a shovel like planting stick. Quinoa gives energy and increases oxygen to the relay teams of bare footed running messengers who lived in the mountains with an altitude considered high enough where oxygen level is reduced.This is because they were holding ash from quinoa plant and cocoa leaves. This combination increases oxygen in their body to sustain the runners increasing need for oxygen. In can armies also used quinoa to energize their body from frequent marching for days. Quinoa is part of the native Indian diet to increase their resistance to prevail over harsh living condition in the high mountains.
Today quinoa is making its name popular in the industry of wonder foods.It is so high in protein that builds and nourishes muscle tissues. It is used to treat people with migraine, diabetes and atherosclerosis. It is a good source of magnesium that relaxes the blood vessels. Magnesium reduces attack of migraine by improving blood and oxygen distribution to the brain.
Magnesium combined with high dietary fiber found in quinoa helps in maintaining healthy blood pressure and prevents cardiovascular diseases. Fibers absorb and eliminate bad cholesterol.It prevents plaque that blocks the arteries and enhances blood circulation.This process prevents atherosclerosis, the hardening of the arteries due to fat deposits and plaque buildup that narrows the arteries.
Quinoa is rich in anti oxidants that shields each cells from getting damaged caused by free radicals, pollution, alcohol and medication. It boosts the immunity and increases resistance from stress. Anti oxidants and fibers prevent risks of cancer and diabetes.Obesity and overweight are the most common risk factor of diabetes. Fibers remove toxins and excess fats, improve digestion and maintain healthy body weight to prevent diabetes.While antioxidants enhances cell regeneration and repair. This process lowers risks of cancer.
Quinoa is highin inSoluble Fiber thatprevents gallstones and helps in cleansing the liver. Whole grains like quinoa reduce asthma, allergic cough and wheezing in children. The protein in quinoa strengthens the muscle tissues of the air passage, thus prevents inflammation that narrows the airways of asthma patients.
(http://vitanetonline.com/forums/Index.cfm?CFApp=1&Message_ID=2573)
---
What can you get from Too Much Fiber?



Date: October 11, 2011 12:57 PM
Author:
Darrell Miller (dm@vitanetonline.com)
Subject: What can you get from Too Much Fiber?

Dietary fibers are plant food particles which cannot be digested and absorbed by the body. Fiber only adds roughage or bulk to the stool making it easier to pass out. It cannot be broken down into simpler compounds then absorbed by the body for cellular consumption. Therefore, dietary fiber is generally intact inside and outside the body. However, despite this fact, certain fiber may be dissolved in certain kinds of solvent such as water.
Fiber is categorized into two, insoluble and Soluble Fiber. The former is a fiber which does not dissolve in water while the latter is a fiber which dissolves in water. InSoluble Fiber significantly promotes the movement of digestive contents by increasing its bulk. This normal intestinal peristalsis then promotes regular bowel movement, thereby, lowering the risk of constipation or irregular bowel movement. Great sources of this kind of fiber include whole wheat flour, wheat bran, nuts and leafy vegetables. On the other hand, Soluble Fiber dissolves in water but is not absorbed by the body. After being dissolved, the fiber forms into a gel – like substance which alters the absorption of cholesterol and excess sugar thus regulating the blood levels of cholesterol and glucose. Popular sources of Soluble Fiber include oats, beans, apples, carrots, oranges and barley.
There are many great sources of dietary fiber. However, there are misconceptions on what fruit or vegetable contains rich amount of fiber. Among the commonly mistaken food items are lettuce, tomatoes and celery in the forms of fresh salads. Chemically, these fruit and vegetable contains little amount of fiber only. Another mistaken belief is that a food may be high in dietary fiber just because of its tag which states wheat, multi – grain, natural and enriched. Like for example, oat – bran doughnuts, cookies and grain chips are commonly low in oat bran fiber but instead high in fat and sugar. Therefore, be careful of commercial labels.
Great sources of dietary fiber mainly include fruits, vegetables, whole grains, nuts and legumes. Dietary fiber is important to the body because it can significantly normalize the individual's bowel movement. Aside from such primary purpose, fiber can also greatly help in lowering the risk of certain diseases such as diabetes and cardiovascular diseases. Indeed, fiber is beneficial and important to the body. However, many questions have come out whether consuming more fiber can be good or bad to the body.
Certain clinical studies have revealed that consuming greater than 35 grams of fiber everyday can significantly influence the digestion and absorption of several vitamins and minerals. This may be technically valid. However, that certain amount of fiber is rarely eaten since most people eat only a small amount of dietary fiber. Therefore, this is not a significant threat to the health of an individual. The benefits of dietary fiber far outweigh the little possibility of adversely altering nutrient absorption and assimilation.
Also, rarely in certain individuals, consumption of more than 50 grams per day of fiber may cause intestinal obstruction. However, this chance is only very little since in most individuals this amount of fiber can improve instead bargain the health of the intestines.
(http://vitanetonline.com/forums/Index.cfm?CFApp=1&Message_ID=2499)
---
How Does Additional Dietary Fiber Boost Colon Health?



Date: October 05, 2011 04:34 PM
Author:
Darrell Miller (dm@vitanetonline.com)
Subject: How Does Additional Dietary Fiber Boost Colon Health?

Properly functioning Colon Is A Healthy Body
Colon health and fiber is intertwined and inseparable. Fiber is very essential and necessary to keep your colon healthy and well functioning. Therefore, if you want your colon to work properly, adequate intake of fiber rich foods should be ensured all the time because if not, several problems specifically those that involves the digestive tract would occur.
The colon as most of us already know is one of the most vital organs for digestion. You could not live without your colon hence, it is truly necessary to maintain life. Through your colon, waste and toxins from the foods that you ate will be flushed out from your body because one of its chief functions is to get rid of the body's waste products.
When your colon is sound and healthy, the evacuation of body waste and toxins would be on a regular basis. You can determine if your colon is functioning well if your bowel movement is one to two times per day. Through this bowel pattern, build up of waste and toxins in the gastro-intestinal tract would be prevented.
Regular bowel movement and elimination of waste is highly important to prevent the blood from absorbing detrimental elements from the colon because ones these toxins are being absorbed by the blood, it will reach the liver and kidneys which will add up to their work load thus, would lead to exhaustion and organ damage.
For us to prevent vital organ damage, fiber rich foods should be constantly incorporated in your meals. Fiber prevents and relieves constipation and for you to grasp the health advantages that it offers; you have to consume enough fruits and vegetables. Because of fiber's importance it is very essential to discuss the two categories of fiber:
InSoluble Fiber
This particular kind of fiber is mostly found in nuts, vegetables, and whole-wheat flour. InSoluble Fiber is highly beneficial in retaining water therefore making it a very effectual laxative. InSoluble Fiber also aids in the formation of waste or feces.
Soluble Fiber
This specific fiber is most of the time broken down by bacteria. It resembles a gel like form that is very effective in the evacuation of waste in the colon. Soluble Fiber also helps in keeping the walls of the colon healthy and well functioning. You can grasp the benefits of Soluble Fiber by eating apples, carrots, oats, and barley.
Because of the kind of lifestyle and diet that the people are engaging in right now, there is a great need to reiterate that fiber should always be included in your meals. Fiber increases the bulk and softens stools hence, it would be easier to evacuate. Another significant benefit of fiber is the promotion of colon health as well as preventing disease conditions such as hemorrhoids and diverticular disease (presence of small pouches in the colon). In addition, healthy colon could also facilitate safe weight loss thus you will feel hunger less often.
(http://vitanetonline.com/forums/Index.cfm?CFApp=1&Message_ID=2487)
---
Can Herbs and Prunes Help with Constipation



Date: March 30, 2011 02:41 PM
Author:
Darrell Miller (dm@vitanetonline.com)
Subject: Can Herbs and Prunes Help with Constipation

Herbs and Prunes as a natural laxative
Herbs and Prunes must be the best digestive formula out there. It contains a select combination of herbs whose laxative properties are tried and tested for decades, namely: senna leaf, Chinese rhubarb root, Chinese asparagus, beet leaf, buckthorn bark, cabbage leaf, cascara sagrada bark, celery leaf, cranberry fruit, Culver's root, parsley leaf, spinach leaf, and prune fruit. In addition to their long-standing association with alternative medicine, medical research has pointed to their active ingredients that are purgative in nature. These herbs not only relieve digestive problems such as constipation and indigestion but also cleanse the gastrointestinal tract, effectively disposing of toxins.
Induces Bowel Movement
There are several factors that may give rise to constipation, but in most cases it results from withholding bowel movement far longer than what is considered normal. In general, a healthy individual is expected to discharge fecal matter from the bowels at least once a day although it may vary from person to person. The rectum sends messages to the brain every time the final phase of digestion is about to take place, and not responding to these messages leads to reversing the direction of the feces, which are temporarily stored in the colon. However, the colon is not able to reduce the pressure the feces produce for long periods of time, leading to constipation. The unique formulation of Herbs and Prunes relaxes the intestinal walls and softens the stools, making it much easier to evacuate the bowels.
Alleviates Abdominal Pains
The phytochemicals that are considered the active ingredients of Herbs and Prunes include anthraquinones, such as senna glycosides, sorbitol, and isatin, such as dihydrophenylisatin, among others. These organic compounds are reputed for their laxative properties that soothe the muscles tissues within the intestinal walls and influence the releases of chemicals that sensitive the digestive tract to pain. Irregular bowel movement causes what we refer to as stomach pains, and more often than not the foods that we eat influences regularity. A balanced diet is named so because it promotes digestion as well as gives us the nutrients our body needs in right amounts. Herbs and Prunes works on the principle of supplying our body with all-natural, plant-based dietary fiber and phytochemicals that restores normal digestion.
Detoxifies the Digestive Tract
Herbs and Prunes comprises a significant fraction of both soluble and inSoluble Fiber that are guaranteed to wash away toxins when ingested with ample amounts of liquids. As diet significantly influences human health, it is not surprising that the digestive system may be rendered susceptible to unhealthy foods. The alimentary canal is our first line of defense against toxins that the foods we eat produce. Plant-based foods that contain fiber remove by-products of digestion that otherwise accumulate in the bowels. In conjunction with phytochemicals, fiber is known to reach parts of the alimentary canal that play host to harmful microorganisms, the reason why plant-derived medications are often the cure to many diseases of the digestive system.
Herbs and Prunes
It is always recommended to keep a herbs and prunes formula on hand when irregularity hits. Grab yourself a bottle today!
(http://vitanetonline.com/forums/Index.cfm?CFApp=1&Message_ID=2263)
---
A Healthy Colon Requires Lots Of Fiber



Date: December 16, 2010 02:34 PM
Author:
Darrell Miller (dm@vitanetonline.com)
Subject: A Healthy Colon Requires Lots Of Fiber

Psyllium Husk Fiber
Nowadays, because of the kind of lifestyle that people have, there is an evident rise of different medical condition which concerns the colon. What comprises our diet will surely affect our health. Hence, those who engage in a diet that contains very low amount of fiber and nutrients will eventually grasp health problems most especially in the digestive system. However, because of the new discoveries in this present world we live in, there is less need for us to fret because there are already a variety of remedy that promises you relief from such feared medical conditions.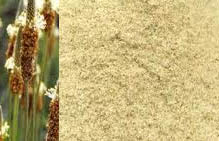 Psyllium is one of the many agents being incorporated in many edible products nowadays. It can be found in almost all breakfast cereals mainly because of its unfathomable health benefits that help the individual to have a more effective digestive process. Psyllium came from a native plant in Iran known as Plantago psyllium. Its seeds contains liberal amounts of glycosides and mucilages that is now being used in many food industries to give the products they are selling a texture that is more appealing to the majority of consumers.
Not only for its textural benefits, but most especially for the health faculties it contributes to the health of every consumer. Psyllium husk is an abundant source of water Soluble Fiber, similar to the kind of fiber present in oats and barley but in more abundant amounts. It has been found out that in every 100 grams of psyllium could give the consumer 71 grams off essential Soluble Fiber that helps you to attain better metabolism and colon function.
It is definitely good and beneficial for our colon because it does not break down as it enter and passes through the gastrointestinal tract, it increases fecal mass and loosen stool hence (when adequate water is consumed along with it), you can achieve a cleaner colon free from constipation and other digestive problems as well. Psyllium's health benefits are not only hearsays but are being acknowledge by Food and Drug Administration of the United States of America. FDA also affirmed that psyllium fiber combined with a low-fat diet can help in maintaining blood cholesterol levels within normal values for it contains liberal amount of Soluble Fiber that prevents the absorption of blood cholesterol and bile acids from the intestinal tract.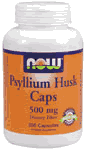 Needless to say, psyllium is indeed a gift to the human race. But it alone could not solve all the health problems that we have, hence it is advisable to engage in healthy lifestyle, coupled with proper diet, enough sleep and adequate exercise. Our health is very fragile that is why with all our might we should protect it. We only have one body and one lifetime to live. For us to savor it fully, we should engage in a lifestyle that could not bring any detrimental effect into our health. Let us learn how to identify the components of the food that we eat and make sure that psyllium is one of those.
Keeping your colon clean with plenty of fiber can boost your health and wellness and help you live a long time.
What is stopping you from adding psyllium husk fiber to your diet?
(http://vitanetonline.com/forums/Index.cfm?CFApp=1&Message_ID=2209)
---
Phytoestrogen, fish oil, and other Supplements may help With estrogen related diseases



Date: July 27, 2010 12:19 PM
Author:
Darrell Miller (dm@vitanetonline.com)
Subject: Phytoestrogen, fish oil, and other Supplements may help With estrogen related diseases

Many women fear breast cancer, as it seems out of control. In actuality, a woman's diet is something within her control and it can be the most powerful force in significantly deterring breast cancer. One out of every eight American women experience breast cancer. Foods, natural herbs, and exercise can significantly reduce your risk, with just one change cutting your risk in half. The more estrogen a woman is exposed to over her lifetime, the higher her risk of breast cancer. There are both good and bad estrogens. Daily, we are bombarded with bad estrogens through cosmetics, plastics, metals, and toxins in the air. Good estrogens come from foods, especially plants.
Choosing organic foods and starting young women on organic dairy in particular is a great way to make preventative dietary changes. A diet full of fiber, vitamins, minerals, antioxidants, and plant compounds supports the detoxification pathways and protects cells. This alone is a giant step on the path of disease prevention. Following are ten foods that can inspire you to make small, tasty changes to your diet and help you to feel in control of your breast cancer prevention.
Flaxseeds are high in omega-3 fatty acids and plant lignans and are the most powerful food you can eat to fight breast cancer. Try adding 2 to 3 tablespoons of ground flaxseeds to a blueberry-yogurt smoothie, or sprinkling on cereal, oatmeal, or wholesome muffins.
Turmeric, which is extremely popular in Indian cuisine, is an anti-inflammatory that's 300 times more potent than vitamins E and C. This food can help to cut your risk of breast cancer in half. It also stimulates liver enzymes, which helps to clear the body of bad estrogen toxins. Adding ¼ teaspoon of turmeric to a curried chicken stir-fry or plain basmati rice is a great way to get more in your diet.
Women who eat diets high in fiber have a 54% lower risk of breast cancer. InSoluble Fiber binds to estrogen in the colon, eliminating it from the body. Fiber also slows the absorption of carbohydrates and bad fats. Try starting your day with oatmeal that is topped with fresh blueberries and slivered almonds. A low-fat bran muffin and apple is also a great way to get more fiber in your diet.
Vegetables like broccoli, cauliflower, cabbage, kale, and Brussels sprouts put up a good fight against breast cancer. Their indole-3-carbinols block estrogen receptors, which slows bad estrogen from causing breast cells to grow and divide faster, which increases the risk of breast cancer. Cruciferous veggies also contain a compound called DIM, which helps detoxify estrogen in the body. Women who eat the most cruciferous vegetables have a 40 percent lower risk of breast cancer than those who eat few if any. Try steaming veggies, sprinkling them with sea salt, and drizzling with olive oil.
Fish, which is known for its high concentration of omega-3 fatty acids, is also a great way to prevent breast cancer. However, vegetarians who prefer vegetable sources can stick with flaxseeds and occasionally eating wild salmon is recommended. To get more, bake a 4-ounce salmon fillet and serve it over a bed of quinoa and steamed broccoli drizzled with olive oil. If you're not into the fishy taste, try purified fish oil supplements.
Other foods that can help to prevent breast cancer include green tea, soy, olive oil, mushrooms, and seaweeds. Green tea inhibits the growth of cancers and also help decrease the body's estrogen production. An adequate amount of soy in your diet can reduce chances of breast cancer by 30 to 50 percent, as it contains genistein, a plant estrogen that has been proven to stop tumor growth, prevent metastasis, and shut off blood flow to growing tumors. Olive oil has the ability to suppress a gene in our DNA that is involved in tumor growth, while mushrooms boost the immune system. Seaweeds is rich in iodine, which is toxic to breast cancer cells.
Eating a healthy diet low in red meat and high in fruits and vegetables along with vitamin supplements can go a long way in the fight against cancer. Look to your local or internet vitamin store for additional information on vitamin supplements.
(http://vitanetonline.com/forums/Index.cfm?CFApp=1&Message_ID=2173)
---
Psyllium Husk Fiber



Date: September 23, 2009 11:08 AM
Author:
Darrell Miller (dm@vitanetonline.com)
Subject: Psyllium Husk Fiber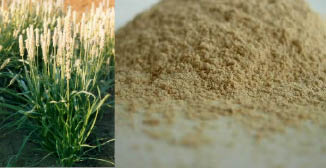 The Native Americans used psyllium as an eye-wash. It was also used to treat sprains and abrasions. Additionally, it was and continues to be used as a laxative to help relieve constipation. This herb contains aucubine, enzymes, fats, glycosides, mucilage, and protein.
Fiber comes in many forms but psyllium is the least expensive of fibers avaliable for purchase on the market today.
When psyllium is taken internally it is an excellent remedy for a variety of problems in the digestive system. The herb can be used to help prevent autointoxication, if used over a period of time, from the re-absorption of toxins into the bloodstream by removing the toxins. Since psyllium prevents toxic re-absorption, it allows for added protection to the colon. This helps the body to fight disease and illness. The herbal fiber also works as a lubricant on the intestinal tract. Additionally, it helps with diarrhea.
Research has determined that psyllium is a useful treatment for irritable bowel syndrome (IBS). IBS is considered to deal with an overly sensitive colon that responds to stress. This herb may help the colon by soothing, healing, and aiding in the elimination of toxins from the colon. Psyllium has also been recommended for diabetics. The herb produces copicous mucilage which soothes and heals the large intestines and cleans the colon. Psyllium does not irritate the delicate mucus membrane. Instead, it works to strengthen and restore the tissues. Jethro Kloss suggested the use of psyllium in cases of colitis and anal ulcers.
This herb is considered to be a safe alternative to drug therapy for chronic constipation when it is used properly. The husks from psyllium seeds are a great source of insoluble and Soluble Fiber. They also serve as an intestinal cleanser and stool softener. Additionally, psyllium is a hydrophilic bulking agent, which means that it is able to increase several times in size when it is combined with water. This occurs because of mucilage, one o the main components of psyllium. Mucilage is a thickening and stabilizing agent that swells in water. When psyllium swells in the intestines, it helps to increase the peristaltic activity of the bowel. This bulks up stool and promotes bowel movement. Because of this, it is crucial to drink plenty of water when one is taking psyllium. Mucilage is also able to help soothe and heal inflamed tissue in the intestinal tract.
Studies have determined that psyllium is beneficial for lowering cholesterol and strengthening the heart. An article in the Journal of the American Medical Association suggested that dietary modifications such as psyllium should be used to lower cholesterol levels before turning to drug therapy. By adding mucilage, like that found in psyllium, to the diet, one can successfully reduce serum cholesterol levels. Recent studies on psyllium and other forms of fiber have determined that mucilage in fiber is responsible for inhibiting cholesterol production. Not only does psyllium reduce bad cholesterol and triglyceride levels, it also increases levels of good cholesterol.
The externally use of psyllium is helpful in dealing with skin inflammation and irritation. A poultice of crushed psyllium seeds is very beneficial. Additionally, psyllium is a great drawing agent. It is recommended for drawing the pus out of both boils and sores.
In order to obtain the best results when supplementing with this, or any herb, it is important to consult your health care provider before beginning any regimen while on prescription drugs. For more information on the many beneficial effects provided by psyllium, please feel free to consult a representative from your local health food store with questions.
(http://vitanetonline.com/forums/Index.cfm?CFApp=1&Message_ID=2086)
---
Soluble Fiber And Blood Sugar



Date: July 10, 2009 12:02 PM
Author:
Darrell Miller (dm@vitanetonline.com)
Subject: Soluble Fiber And Blood Sugar

The first step to prevent the occurrence of hypoglycemia is to eliminate sugar and caffeine from your diet. Eliminating foods like candy, soda pop, doughnuts, sugary pastries, sugared cold cereals, and cookies. Substituting foods with whole grains, fresh vegetables, lean proteins, and supplementation of B vitamins, vitamin C, and chromium is recommended. In order to avoid stressing the endocrine system, the cold hard facts concerning hypoglycemia are that diet and life style must be altered.
Complex carbohydrates take more time to break down in the body, unlike simple refined foods, which helps to keep normal blood sugar levels for longer periods of time. It should also be known that metabolizing whole grains requires more chemical reactions than processing a bowl of sugary cereal. Increased research has shown that whole grains are the superior foods and offers the body a balanced mix of fiber, nutrients, and others. Our bodies were made to thrive on whole foods, not the fragmented, altered, and highly refined foods that a lot of us eat on a routine basis in order to increase energy but lack sustainability.
Nothing can be achieved in nature through fragments if it is going to be worthwhile. Only parts of the B vitamins are synthetically replaced out of all the B-complex vitamins that are removed from whole grain cereals before they are milled. This is probably one of the worst things we could possibly do, as these B vitamin imbalances create an unhealthy environment in the body. Many of the trace minerals are also lost from the refining process. By adding white sugar and refined foods, you cut down severely on the vitamin B contents that are suppose to be found in your diet. Whole grains, nuts, and seeds have also been found to be rich in magnesium, zinc, and manganese. All of these are vital minerals for the prevention and treatment of hypoglycemia.
Many studies have found that diets that lack fiber can lead to diseases including hypoglycemia and diabetes. Dietary fiber includes components that make up the cell wall of plants that are not digestible. On the other hand, water Soluble Fiber seems to be the most beneficial for controlling blood sugar. This type of fiber includes mucilages, gums, hemicelluloses, and pectins, which are also found in a number of foods. This type of fiber slows down the absorption of sugar from the intestinal wall into the blood stream, helping to prevent wild insulin release (cause of low blood sugar). When this happens, the liver can take in more glucose at a more rapid pace, causing blood sugar levels to remain more normal. Water Soluble Fiber that is recommended for hypoglycemia is found in legumes, like beans, lentils, and split peas, oat bran; nuts, seeds; psyllium hulls; pears; apples; and most vegetables as well as in supplement form.
A person's optimal fiber intake should be somewhere between 35 to 50 grams each day. Unfortunately, most of us rarely come close to this ideal. Fiber is also extremely important for controlling appetite and weight gain. Additionally, it is great for regularity, which is intrinsically linked to the health of the rest of our body systems. Fortunately, Soluble Fiber is available at your local health food store at reasonable prices. Fiber supplements can boost ones fiber intake to the needed 35 – 50 gram per day dose needed to maintain a healthier body.
(http://vitanetonline.com/forums/Index.cfm?CFApp=1&Message_ID=2030)
---
Stop Constipation



Date: March 29, 2009 10:08 AM
Author:
Darrell Miller (dm@vitanetonline.com)
Subject: Stop Constipation

Constipation occurs when one has difficulty passing stools, or infrequently passes hard, dry stools. This is the result of food moving extremely slowly through the large intestine. From time to time, most people experience constipation. However, lifestyle changes and better eating habits can help to relieve the symptoms and prevent recurrences. Constipation usually results from insufficient amounts of fiber and fluids in the diet. Fiber can be found in plant foods like whole grains, fruits, and vegetables. Fiber that is water-soluble takes on a soft texture and is helpful in softening the stools. InSoluble Fiber goes through the large intestine unchanged and is helpful in adding bulk to the stools to stimulate bowel contractions.
Other factors that can cause constipation include inadequate exercise, advanced age, muscle disorders, structural abnormalities, bowel diseases, neurogenic disorders, and a poor diet, especially a heavy consumption of junk food. Constipation can also be a side effect of iron supplements and some drugs, like painkillers and antidepressants. It is also common during pregnancy. High levels of calcium and low levels of thyroid hormone can also lead to constipation. Those with kidney failure are also prone to having problems with constipation. Constipation is often caused by dehydration in older individuals, with depression being a factor in people of any age. Some medications, like cough syrups, pain medications that contain codeine, antidepressants, iron supplements, blood pressure and heart medicines, calcium supplements, and some antihistamines can also cause constipation.
A small percentage of people with spinal injuries and other similar problems have constipation because the nerves that usually regulate bowel movement have been damaged or destroyed. A condition referred to as Hirshsprung's disease makes the normal excretion of feces impossible because the nerves inside the bowel are missing. The nerve cells in the colon can also be damaged by long-term use of laxatives, which makes constipation inevitable. A thrombosed hemorrhoid, anal fissure, or a pocket of infection at the anus can create a spasm of pain that is strong enough to contract the muscles and prevent the evacuation of stools.
Constipation can cause a variety of other ailments such as appendicitis, bad breath, body odor, coated tongue, depression, diverticulitis, fatigue, gas, headaches, hemorrhoids, hernia, indigestion, insomnia, mal-absorption syndrome, obesity, and varicose veins. It may even be involved in the development of other serious diseases like bowel cancer. It is important to have regular bowel movements in order to remove toxins from the body. Toxins from bowel bacteria and undigested food particles play a part in the development of diabetes mellitus, meningitis, myasthenia gravis, thyroid disease, candidiasis, chronic gas and bloating, migraines, fatigue, and ulcerative colitis. People can have bowel movements as infrequently as three times a week and still not be constipated, but there are some health practitioners that believe that it is important to have a bowel movement every day.
The following nutrients are very helpful in dealing with and preventing constipation: garlic, vitamin C with bioflavonoids, apple pectin, chlorophyll liquid, essential fatty acids, a multi-enzyme complex, a multivitamin and mineral complex, vitamin B complex, vitamin D3, vitamin E. Additionally, the following herbs are also beneficial: alfalfa extract, fennel seed, aloe vera, ginger, milk thistle, triphala, cascara sagrada, goldenseal, rhubarb root, senna leaves, and yerba mate.
Adding a good fiber supplement as well as the above mentioned supplements can help one stop constipation and start normal bowel movements again. Natural fiber, vitamins, and herbs are available at your local or internet health food store. Look for name brands such as Source Naturals, Solaray, Kal, Planetary Formulas, and Natures Plus to ensure quality and safely of all your natural supplement needs.
*Statements contained herein have not been evaluated by the Food and Drug Administration. Vitamins, herbs, and fibers are not intended to diagnose, treat and cure or prevent disease. Always consult with your professional health care provider before changing any medication or adding Vitamins to medications.

--
Buy Fiber at Vitanet ®, LLC


(http://vitanetonline.com/forums/Index.cfm?CFApp=1&Message_ID=1984)
---
Flaxseed Oil



Date: December 23, 2008 11:44 AM
Author:
Darrell Miller (dm@vitanetonline.com)
Subject: Flaxseed Oil

Although it is important to stress that the fatty acids found in flax are essential, flax also contains substances called lignans. Lignans are special compounds that demonstrate impressive health benefits, as they seem to be responsible for assisting the immune system in many ways, along with helping to prevent some types of cancers.
Because flax contains lignans, it is an even more beneficial to the body when consumed in this form. Flax is one of the most abundant sources of lignans, a type of phytoestrogen that interferes with estrogen metabolism in animals and humans. This property gives lignans the ability to help in the prevention of both fat and hormone-sensitive types of cancer. Lignans also benefit the body by providing antibacterial, antifungal, and antiviral activity that helps the immune system to function optimally.
All of the benefits of flax are still yet to be known, but it has been established that flax is also a good source of fiber. There have been several studies which confirm that flaxseed can be a cholesterol-lowering agent similar to oat bran, fruit pectin, and other food ingredients that contain fiber. Because flax packages both omega-3 fatty acids and Soluble Fiber together, it presents two ingredients which provide healthy blood lipid patterns. Flaxseed contains beneficial amounts of both soluble and inSoluble Fiber, giving it potential cancer-fighting ability especially in colon cancer.
When selecting a healthy diet, it is important to consider your sources of essential fatty acids. Essential fatty acids are fragile and easily damaged by air, high temperatures, and food processing, so you are unlikely to get all of the EFAs that you need, even if you are careful to use vegetable oils for cooking. Most of the oil that we consume today has been heavily processed, which damages essential fatty acids. When choosing flax oil, you'll want to take into account the same considerations, looking for oil that has not been damaged by processing and is packaged to block all light from contact with the oil.
Not all flax oils are the same, with there being a great deal of variation in quality and purity as a result in differences of how the oil is expressed. Most flaxseed oils are mechanically pressed out through an expeller, in which great amounts of heat and pressure can be generated. The higher the temperature, the better the yield of oil, but the lower the quality of oil. Many manufactures willingly sacrifice quality for quantity. The best way to measure the quality of oil is by taste, with the degree of bitterness being a close approximation of the level of lipid peroxides. The best source of high quality flaxseed oil can be found in health food stores where inventory turnover is highest.
Some good guidelines to go by in selecting a good flaxseed oil include: making sure the flaxseed oil is derived from 100% certified organic flaxseed; making sure the oil is as fresh as possible and not past the expiration date; making sure that the oil is expeller-pressed or cold pressed; using flaxseed oil that is high in lignans to gain the most benefit.


--
Buy Flax Seed And Oil at Vitanet ®, LLC


(http://vitanetonline.com/forums/Index.cfm?CFApp=1&Message_ID=1953)
---
Guar Gum Fiber



Date: October 27, 2008 04:21 PM
Author:
Darrell Miller (dm@vitanetonline.com)
Subject: Guar Gum Fiber

Guar gum is what is known as a Soluble Fiber, and it is well known that it promotes a healthy colon. You will not find Soluble Fiber in what you believe to be 'high fiber foods', yet it is a very important part of your diet, particularly if you have problems with your colon such as Irritable Bowel Syndrome (IBS) or even colon cancer.
Traditional high fiber foods, such as bran, leafy vegetables and cereals, contain inSoluble Fiber that mechanically act as an aid to digestion and the movement of your food through your gastrointestinal system. Soluble Fiber, on the other hand, is found in what are more commonly regarded as starchy foods, although unlike starch, the chemical bonds that attach the various sugar molecules together cannot be broken by the acids and enzymes used by your gastric system to digest them.
They thus pass through the body undigested, in the same way as inSoluble Fibers, and so contribute to the mechanical system upon which the peristaltic pumping motion of the intestine depends. Because it is not digested, Soluble Fiber contains practically no calories since it does not contribute to the metabolism of your body. Fiber imparts many benefits in addition to enabling your intestine peristalsis to move your food through your digestive system.
For a start they don't contribute to your nutrition, either negatively or positively, but provide bulk to what you eat and provide help to your bowel movements by giving the intestinal muscles something to bite on. One of the benefits of such foods is their effect on your blood sugar and preventing the onset of diabetes. They can also help you to avoid obesity through providing virtually calorie-free bulk to your meals. Some fibers can bind chemically to toxins and certain fats, and can clean out your colon. So what's the benefit of Soluble Fiber over the insoluble type, and where does guar gum enter the equation?
Basically, Soluble Fiber is water soluble while inSoluble Fiber is not. InSoluble Fiber is contained in cereals, beans and peas, fruits and in fact anything that doesn't dissolve in water, even when acted upon by that concentrated hydrochloric acid that is the basis of your digestive juices. Soluble Fiber can help to prolonging the time that your stomach acids and enzymes spend in digesting your food. Soluble Fiber is reported as conferring many health benefits, and guar gum and pectin are two of its major forms.
Guar gum is obtained from the guar bean, indigenous to India and Pakistan, but also grown in the USA, China Africa and Australia. The bean is edible to humans, and also used as cattle feed and fertilizer. TO obtain the gum, the seeds are dehusked and milled, and the gum is a whitish powder, not gummy as you might believe. However, when dissolved in water it gels when it comes into contact with calcium or borax.
It is effective as a laxative, due to the bulk it forms when dissolved in water, and can relieve not only constipation, but is also an effective treatment for IBS, Crohn's disease, colitis and other conditions of the lower digestive tract. Because it enables the colon to eject toxins and other undesirable waste products much more rapidly, guar gum is good for the health of your colon, and absorbs not only toxins but also undesirable bacteria.
Guar gum is what is known as thermogenic: it helps your body to burn fat by converting it to energy, with a resulting increase in your body heat. Not only that, but because it contains very little calorie content, it can bulk up a meal, help to make you feel satisfied and lower the glycemic index of your meal. It is used in many types of weight loss products and diets, although its uncontrolled use can be dangerous due to the potential blockage of your esophagus through insufficient fluid intake. For that single reason you are unable to purchase guar gum in non-prescriptive weight loss products.
Another of the benefits of Soluble Fiber, and guar gum in particular, is that it accelerates the absorption of calcium in the colon. Since calcium is normally absorbed in the small intestine, as opposed to the colon, this is good news for those seeking to lose weight. The reason for that is that the dairy products which traditionally contain most calcium tend to be high in calories, and guar gum enables you to get your RDA of calcium from a diet lower in these products by maximizing the calcium extraction and absorption right through the intestinal tract, and not only in the small intestine.
It has also been found to improve your tolerance to glucose. One of the problems that diabetics have is that sugars are absorbed mainly in the small intestine, whereas guar gum also enables it to be absorbed in the colon. Therefore, while the overall absorption level remains constant, there are no peaks and troughs since the absorption is constant through the entire intestinal tract rather than all the demand being in the small intestine. There is therefore less of a demand for insulin at certain times after a meal, so that the overall level of blood insulin can be reduced.
Guar gum is used as a delivery medium for certain drugs. Where it is desirable for a drug to be released into the colon as opposed to any other part of the gastrointestinal tract, this is the ideal substance. Guar gum can be degraded, if not digested, by anaerobic bacteria (bacteria that live in the absence of oxygen). Certain drugs can be attached to the guar gum molecule, and after consumption will pass unchanged through the stomach, duodenum and small intestine.
However, when it reaches the colon, the anaerobic bacteria that populate the large intestine degrade the gum, and release the drug molecules into the colon where they are needed. There are a number of delivery techniques in addition to using the gum itself, including using derivatives of guar gum, using a combination of the gum and other polymers and also multiparticulate delivery techniques.
Partially hydrolyzed guar gum also seems to increase the population of your bowel with friendly bacteria, or probiotics, such as lactobacilli and bifidobacteria. These can help to prevent or reduce the symptoms of many bowel conditions, and probiotic drinks taken with guar gum can be extremely beneficial to people suffering the symptoms of irritable bowel syndrome and other similar disorders of the lower intestinal tract.
So if you have a disorder of your lower intestine or colon, try a Soluble Fiber such as guar gum as a natural treatment, and where appropriate also take that with a probiotic. Most people find that their symptoms improve and in many cases they disappear altogether.



--
Vitanet ®, LLC


(http://vitanetonline.com/forums/Index.cfm?CFApp=1&Message_ID=1924)
---
Grape Fruit Pectin Fiber



Date: October 21, 2008 12:56 PM
Author:
Darrell Miller (dm@vitanetonline.com)
Subject: Grape Fruit Pectin Fiber

Grapefruit pectin fiber is a source of Soluble Fiber that can bind to cholesterol and inhibit the formation of atherosclerosis. It is also effective in maintaining good blood sugar levels, and promoting a healthy colon. However, before discussing how grapefruit pectin fiber works in these ways, it is first necessary to explain how they occur in the first place.
CHOLESTEROL LEVELS
First cholesterol. This is a steroid lipid, most of which is biosynthesized by your body rather than being present in your diet. Although it has a bad name health wise, cholesterol is actually essential to good health because it helps your digestive system break down fast, it strengthens cell walls and is a major ingredient in the manufacture of vitamin D by your liver. It is also essential for the formation of several hormones, including cortisone, cortisol and aldosterone by the adrenal glands, and also of estrogen and testosterone. A bloodstream without cholesterol is therefore not good for you.
Given that cholesterol is essential for good health, then why does it have such a bad press? The root cause of that is that cholesterol is not water soluble, and to be carried round the bloodstream to where it is needed it needs some transport. For that, it uses low density lipoproteins (LDLs). However, it's not a return journey, and to get back they must use another form of lipid known as a high density lipoprotein (HDL). The protein part is water soluble, wile the lipid part can attach to the cholesterol and carry it around the bloodstream.
The problem arises with free radicals, which are oxygenated molecules that are generated by the body's metabolism, and also created from pollutants, such as pesticides and cigarette smoke, and the UV portion of daylight. These can oxidize the low density lipoproteins so that they can be attacked by phagocytes (while blood cells) deposited as plaques in the artery walls. This hardens and thickens the arteries, reducing the heart's blood supply which in turn can cause strokes and heart attacks.
This can be prevented in a number ways, the major of which are by consuming plenty antioxidants in your food, mostly contained in phytochemicals (plant chemicals), reducing your LDL cholesterol levels to the minimum needed by your body, and also by increasing the HDL levels in your bloodstream by as much as possible.
Grapefruit pectin fiber can bind to cholesterol, and prevent it from being deposited in the artery walls by the oxidized LDL. A sixteen week double blind study (neither the subjects nor those carrying out the test and analyzing the results knew who were given the placebo) found that grapefruit pectin successful reduced the low density cholesterol level of 27 subjects by 10.8% and overall plasma cholesterol by 7.6%. These volunteers were at a medium to high risk of atherosclerosis due to a high LDL cholesterol concentration in their blood.
Animal studies have also been carried out, whereby animals were fed a high cholesterol diet, and those fed a high fat diet were found to have an average of 45% narrowing of their arteries, and those fed the same diet, but with added grapefruit pectin fiber, were found to have only 25% narrowing, thus corresponding with the results of the human volunteers.
BLOOD SUGAR
It is essential that you maintain a stable level of sugar in your blood since the body reacts to low blood glucose by making you feel hungry, and thereby forcing you eat. If you are trying to lose weight you will find it very difficult if your blood sugar levels fluctuate. Grapefruit pectin can reduce the rate at which carbohydrates enter your bloodstream, and therefore the rate at which sugars are absorbed.
Studies have also indicated that pectin can even out your blood sugar concentration, so that you experience fewer fluctuations or sudden spikes that can make you feel either very hungry, and so binge on carbohydrates, or very satisfied so that you eat nothing at all. The maintenance of a stable level of glucose in the blood is necessary for a normal life since it is that that determine your need to eat food. If your blood sugar is low, the desire to eat high calorie carbohydrate food is uncontrollable.
This is the theory behind the so-called 'grapefruit diet'. You eat a grapefruit prior to a meal, and allow it to be digested. The grapefruit pectin will make you feel full and so eat less, so that you can eat normal foods, but still lose weight. Many people take the grapefruit pectin in supplement form for its ease and economy of use. It is also more convenient since you don't have to carry grapefruit around with you everywhere you go.
A Healthy Colon
Like any other Soluble Fiber, grapefruit pectin fiber is a dietary fiber that can help to maintain the health of your colon. In fact it is the only one of the basic four fibers of lignin, cellulose, hemicelluloses and pectin that is soluble. Although referred to as soluble, pectin softens and expands and provides substance and added weight to faeces in order to allow it to pass easier through your colon.
Other than ensuring the easy passage of your stool through your colon, and avoiding constipation, grapefruit pectin fiber can help to prevent excessive growth of bad bacteria in the intestine, and because it accelerates the passage of substances through the colon, there is less time for toxic or cancerous substances to be in contact with your bowel lining. It is that which causes bowel cancer, and grapefruit pectin fiber can help to prevent it.
Fiber can also help to prevent diverticulosis, where the intestinal wall develops small sacs and becomes weakened. It also prevents hemorrhoids, eases the symptoms of IBS (irritable bowel syndrome). In short, it offers many benefits for the health of your colon, and can help to cure many bowel conditions.
However, it is important that you don't just rush into using any form of dietary fiber, but take it gradually. You start with a small intake, and then increase it slowly; since it is not absorbed through the intestine too much can lie in your colon and ferment, causing any number of intestinal problems. When used properly it can ease the symptoms of irritable bowel syndrome, but if used to excess, or too quickly, can actually cause the same symptoms, in addition to blocking the absorption of essential minerals such as iron, zinc and calcium.
Grapefruit pectin fiber can do a great deal for health, including maintaining good blood sugar and cholesterol levels, and helping to keep your colon healthy. It is available in convenient supplement form, but make sure that you drink sufficient liquid each day in order to prevent the fiber blocking your intestine rather than allowing free passage of waste product into, through, and out of your colon.


(http://vitanetonline.com/forums/Index.cfm?CFApp=1&Message_ID=1921)
---
FOS



Date: August 22, 2008 05:50 PM
Author:
Darrell Miller (dm@vitanetonline.com)
Subject: FOS

Fructooligosaccharides, which shall henceforth be referred to as FOS for obvious reasons, are sugars with chemical linkages known as osidic covalent bonds that resist enzymic hydrolysisis, and so are broken down by neither the salivary nor the digestive enzymes. In other words, they are indigestible.
However, before discussing the biochemistry further, let's have a look at what they can be used for. Your body depends upon certain bacteria for its health. These are essential to help break down and digest certain foods, and also to provide a resistance to disease and infection. FOS is what is known as a prebiotic, which used to feed these friendly bacteria. Just like any other living organism, bacteria require nourishment and while they get plenty of food from our own diet, especially from the fiber content, they find FOS particularly appetizing.
Because fructooligosaccharides cannot be digested, it passes unchanged into the colon, where these bacteria live. As they break down the FOS and live on it, they multiply, and create an environment in your lower intestine that is hostile to many harmful bacteria such as Clostridia and E. coli. However, it is not only these harmful bacteria that cause problems with your digestion since there many other agents that can interfere with the smooth functioning of your gastrointestinal tract.
People all over the world are continually suffering from both minor and very serious digestive problems, ranging from heartburn and upset stomachs to severe diarrhea, Crohn's disease, irritable bowel syndrome and even bowel cancers. There is a multitude of reasons for that such as the effects of aging, poor diet and bacteria from contaminated food. Organic foodstuffs do not last long in many warm countries, and while spices can be used to hide the taste, they are not always successful in killing off the bacteria.
Your health depends on a healthy digestive system, and when that is wrong then you will feel ill. If your digestive system is running below par, then you will not feel good, and could suffer from a wide range of symptoms, including tiredness, nausea, constipation, diarrhea, fevers and depression. The health of your intestinal tract in particular is often neglected, and most people need to do something to give it a boost and improve its, and their, overall health.
That is what FOS can do. And it can do more than just feed friendly bacteria: it can help you maintain regular bowel movements, maintain healthy blood sugar levels, maintain a healthy immune system, break down hormones and rebuild them again (it is useful for the relief of the symptoms of PMS) and to keep down the cholesterol and fatty acid levels in your blood. It is used to feed beneficial bacteria, not to replace them, and if you are on a probiotic supplement, you can take FOS along with it.
Fructooligosaccharides are also used as artificial sweeteners, and alternative names for them oligofructan and oligofructose. There are two classes of FOS, the first of which is produced commercially by the chemical or enzymic degradation of inulin, a polymer of D-fructose linkages terminated with D-glucose. This is produced commercially predominantly in Belgium and Holland, and it also occurs naturally in chicory and Jerusalem artichoke, and in lesser amounts in bananas, garlic, tomatoes and onions. The second class of FOS is produced mainly in Japan. This is produced by a process known as the transfructosylation of a B-fructosidase from saccharose or aspergillus niger, a black mould found on onions and grapes. This is basically the same as the first class, although the chemical bonds are in different places.
While they resist breakdown by enzymes, they are fermented in the colon by anaerobic bacteria, bacteria that work in the absence of oxygen. Because they are fairly soluble, they can be added to dairy products such as yoghurt and used to feed the bacteria contained in the yoghurt. In fact many supplements containing acidophilus bacteria are fortified with FOS: you drink the bacteria along with its food.
Although FOS is only now assuming increasingly popularity in the West, it has been used as a dietary supplement in Japan for many years. Some of the specific health benefits that FOS coveys by promoting the health of essential bacteria, are:
Calcium and Magnesium Absorption
There have been several studies that have concluded that FOS and inulin improve the absorption of calcium in the intestine of both animals and humans. The fermentation of the FOS by bacteria reduces the pH of the gut, which increases the solubility of these minerals and hence extracts more of them from food. The increased solubility also helps them to be more easily absorbed through the intestinal wall into the bloodstream. FOS can therefore help to maintain bone density and prevent osteoporosis.
Strengthened Immune System
By taking a supplement of FOS, you can increase the density of friendly bacteria in your gut fivefold in a matter of weeks. This crowds out harmful bacteria, and so the level of toxins in your body is reduced. Your immune system is allowed to work properly to fight of infection and disease without having to work hard on keeping down the harmful bacteria in your gut.
Promotes Regularity
Apart from being a food for bacteria, since it is not digestible FOS is also a Soluble Fiber that draws water into your colon, and so promotes easy transport of feces by the peristaltic pumping action of the intestinal muscles. It also absorbs excess water in the chyme and feces and so helps to prevent diarrhea. Furthermore, improving the health of the friendly bacteria also improves your digestive health that also promotes regularity.
Increased Energy
The fermentation of FOS by bacteria produces gases and acids. These acids help the body to produce energy, and although not a massive energy boost, when allied to the improved digestion it is significant.
All of these benefits and more suggest that FOS is highly recommended in the event of sporadic and chronic gastrointestinal problems. It is a natural substance that does not have a direct influence on your body's biochemistry, but promotes the health and reproduction of those bacteria that do have a significant influence on intestinal health. Add that to the added benefits discussed above, and FOS is one of these supplements that could almost be called essential.

--
buy FOS at Vitanet ®, LLC


(http://vitanetonline.com/forums/Index.cfm?CFApp=1&Message_ID=1872)
---
What Is Fiber?



Date: July 21, 2008 02:56 PM
Author:
Darrell Miller (dm@vitanetonline.com)
Subject: What Is Fiber?

Fiber often has been called roughage, as it technically is a food component that is undigested and processed through the gastrointestinal tract. Since it readily absorbs water, it helps to add to the bulk that is required in order to form a good bowel movement. Fiber is often described as a complex carbohydrate, which consists of the polysaccharide and lignin substance that often gives structure to the cell of a plant and is the portion of plant food that is not digested.
Fiber which is insoluble has the capability of passing through the intestines intact and unchanged. Unlike fats, carbohydrates, and proteins, fiber does not give the body nutrients or fuel for energy, and has no caloric value. Dietary fiber can only be found in plant components including vegetables, fruits, and whole grains. Primarily, there are only two types of fiber: soluble and insoluble, with some foods containing both types.
Soluble Fiber is eventually digested in the large intestine, causing it to have limited bulking power. Soluble Fibers dissolve in water and have often been linked to helping prevent blood sugar highs and lows, helping to lower blood cholesterol, lowering the risk of heart disease, helping to control high blood pressure, and encouraging friendly bacteria growth. Soluble Fiber can be found in pectin, lignin, gums, mucilages, and other sources such as psyllium, beans, apples, pears, and oat bran.
Soluble Fiber doesn't usually seem like fiber. It is digestible and, when broken down, it creates a gel as it absorbs water in the intestinal tract. It does not bulk the stool to the extent of inSoluble Fiber, but it does slow down the rate at which food is digested. Soluble Fiber is found in vegetables, particularly onions, bulbs, leeks, and asparagus, and also fruits, including dried varieties.
InSoluble Fiber remains undigested for the most part and promotes a faster stool transit time. InSoluble Fiber can keep the bowel clean and operative and also help to bind dangerous toxins and hormones in order to promote better excretion. InSoluble Fiber also fosters regularity in the body, contributes to better digestion, prevents constipation, and helps to lower the risk of bowel disease.
InSoluble Fiber is primarily composed of cellulose and hemicelulose. Cellulose is a non-digestible form of fiber, found in outer portions of vegetables and fruits. Bran or seed covering of whole grains is another type of inSoluble Fiber. Hemicellulose fibers remain unchanged and absorb water as they travel the digestive tract. They increase stool bulk and transit time, preventing constipation and conditions like hemorrhoids. Stalks, stems, peels, and fruit and vegetable skins are all made up of inSoluble Fiber. However, the inSoluble Fiber content of fruits is actually found in its flesh and stringy membranes, rather than its peelings.
The average person needs a good variety of foods that contribute to at least 35 grams of dietary fiber in our diet daily. Most foods contain both types of fiber, but the ones that are most fiber rich are not usually the ones that we commonly eat. Whole grain cereal, raw fruits and vegetables, split peas, beans, lentils, millet, and barley are the best sources of fiber. Unfortunately, statistics have shown that most of us only get 9 grams of fiber each day, if we are lucky.
Finally, fiber has the ability to increase fecal bulk by retaining water, decrease stool transit time, keep blood sugar levels more stable, lower blood serum and liver cholesterol, help prevent weight gain by slowing the rate of digestion and absorption and controlling hunger, expediting the removal of dangerous toxins, binding with bile salts to help decrease the risk of gallbladder disease and certain types of cancer, and creating the presence of healthier intestinal bacteria.

--
Buy Fiber At Vitanet ®, LLC


(http://vitanetonline.com/forums/Index.cfm?CFApp=1&Message_ID=1840)
---
Fiber For Better Health



Date: July 11, 2008 12:27 PM
Author:
Darrell Miller (dm@vitanetonline.com)
Subject: Fiber For Better Health

We have been told that we must eat a certain amount of fiber with our meals because it is 'good for us'. Most of us have been led to believe that this is because fiber promotes bowel motions and prevents us from suffering from constipation. It is also good for our digestive system. But how true is this, and just what are the real benefits of fiber in our diet?
First of what, what is fiber? Sure, we know there must be fiber in food such as cabbage, beans and celery because we can see it. But is all fiber actually fibrous? Of course not, so let's first have a close look at what dietary fiber actually is.
Fiber is composed of these parts of a plant that are broken down by the action of enzymes in our digestive juices in the upper parts of our intestinal tract. Some fiber can be digested by the bacteria in our lower intestine, and some is not. So where does fiber come from? By that definition, fiber can be any part of your food, not only the stringy bits, and by definition are of vegetable origin.
Water inSoluble Fibers increase fecal bulk. That's the stringy stuff in celery and string beans. It is also contained in cellulose materials, lignin, wheat bran, whole grains and most vegetables. These have the effect of increasing the efficiency of the peristaltic movement of the intestine on the passage of chyme (the creamy fluid that exits the stomach into the duodenum) through your system.
The liquid and nutrients are progressively removed, and the fiber maintains the bulk needed for peristalsis to work properly. Peristalsis is the rhythmic movement of the intestine that forces your food right from your stomach to your rectum. It is also the basis of some forms of industrial pump that operate on the same principle. Without fiber this pump would be inefficient.
Soluble Fiber includes the gum and pectin that are obtained from plant cells. They swell up the chyme, and slow down its rate of travel through the gastrointestinal system, although they have no effect on fecal bulk. Specific examples are oat bran, fruit and most vegetables (all plants contain both). A peach, for example, consists of a skin which is inSoluble Fiber, and the juicy pulp beneath it which is predominantly Soluble Fiber.
Although a distinction is made between dietary and crude fiber, they both have their part to play. The term 'fiber' is a wide one and it cannot be said that fiber as a whole imparts a specific health benefit. The benefits of fiber are a combination of those imparted by the full range of types of fiber and their sources that are contained in the human diet, both crude and dietary, soluble and insoluble.
So what specifically are these benefits, other than just the generalization that they are 'good for your intestinal health'? As you likely know, it is the fiber in your diet that binds your feces together into a solid, rather than leaving it as a mobile liquid. Although around 75% of feces are liquid, the bulk of the rest is fiber, bacteria and undigested food.
Since inSoluble Fiber makes feces bulkier and softer it can help treat constipation, where the stool has an excess of solid content. Any substance that absorbs water and swells can help with this condition. The same is true of hemorrhoids and a condition of the wall of the intestine known as diverticulosis. Once the inflammation has subsided, a high Soluble Fiber diet can help prevent a recurrence.
If you want to lose weight, a fiber diet can make you feel full without the calories, since fiber is calorie-free. There is also the fact that high fiber foods have to be chewed longer before they can be swallowed, and so you are liable to eat less in the same time. However, if you are determined, all that means is that you will have to lunch longer to get the same weight gain!
There is little doubt that a fiber-rich diet contributes significantly to intestinal health, and that if the correct amount of fiber is not taken then problems such as constipation, diarrhea, diverticulosis and a lack of absorption of nutrients will occur. The peristaltic pumping motion of the whole gastrointestinal tract, from the top of the throat to the anus, is dependent on solids rather than liquids. While a semi-liquid fecal consistency will pass through your body, it will take the bulk of the nutrition extracted from your food with it. It is fiber that is needed to bulk it up and to enable the liquid to be extracted through the intestinal wall and the fibrous solid to pass on through the colon to the anus.
There are other benefits of a diet high in fiber, though they generally depend on the type of fiber. Take cholesterol, for example. High LDL blood cholesterol levels are associated with atherosclerosis, and the consequent risk of heart disease and strokes, due to the oxidation of the LDL by free radicals. When the HDL lipids carry cholesterol back to the liver, it is destroyed by the action of bile acids. Since water Soluble Fiber binds bile acids, it figures that some types of fiber can promote the excretion of cholesterol from the body. The fiber most effective in achieving this comes from rolled oats and also pectin.
It has also been claimed that dietary fiber might be effective in preventing cancer of the colon. The theory is that bowel cancer is caused by toxins in the feces and if the fecal matter is expelled from the body quickly, the toxins will have less time to act. Fiber promotes the expulsion of the contents of the colon. This has not been confirmed, however.
What has been confirmed is that your bowel can collect mucoid plaque that sticks to mainly your colon, and is an ideal environment for parasites and yeast infections. The National Fiber Council has stated that most people do not eat enough fiber, and the average requirement is 38g a day for men and 25g a day for women.
So eat your fiber, because fiber can boost your intestinal health and wellness.

--
Buy Fiber At Vitanet ®, LLC


(http://vitanetonline.com/forums/Index.cfm?CFApp=1&Message_ID=1836)
---
Give Your Health A Boost With Beta Glucan



Date: February 19, 2008 04:54 PM
Author:
Darrell Miller (dm@vitanetonline.com)
Subject: Give Your Health A Boost With Beta Glucan

Beta Glucan is a little-known component of many common foods we eat on a daily basis. Cereal, mushrooms, and even baker's yeast contain beta glucan. The substance is most common found in such grains as barely and oats. Beta glucan is often used in Soluble Fiber supplements. The FDA has given baker's yeast the rating for being generally safe (G.R.A.S.).
Beta Glucan has been studied in Japan for its anti-tumor and anti-malignancy properties. It is commonly known worldwide to have a significant impact on improving the human immune system. The clinical applications have been many for this substance. Beta glucan has been studied for preventing infection in post-operative patients. Likewise, it has been attributed with slightly faster, more efficient healing of wounds. Beta glucan has helped patients with septic shock.
This substance has also been studied for its effects on individuals suffering from arthritis. Beta glucan has been attributed with slowing the disease's progress and preventing further damage to tissues. Beta glucan has been studied for decades, however was too expensive for the general public until recent times. It has no known reactions with prescription medications and beta glucan supplements derived from baker's yeast isn't know to contain enough to cause a reaction in those with yeast allergies.
There are also on-going studies regarding beta glucan and it's usefulness with radiation and radiation exposure. There is a great deal of interest that this can perhaps lessen the severity of symptoms from radiation in chemotherapy and help those experiencing nuclear therapy or who are involved in a nuclear emergency.
Beta glucan is one of the few nutrients that are recommended for both humans and animals. It is also advised for those who have poor daily nutrition, athletes, those regularly exposed to radiation, individuals under stress, or anyone who wants to stay healthy. In truth, studies indicate that consumption of oats, cereal grains, and other beta glucan containing products can lower cholesterol, can aid in overcoming intestinal problems, and can benefit those diagnosed with AIDS and multiple sclerosis.
Beta glucan strengthens the cells responsible for fighting foreign invaders in the body such as viruses, bacteria and even parasites. It helps these cells be more responsive and stronger when free radials enter the body. One study in Canada evaluated the response of beta glucan to Anthrax. As a result, the beta glucan proved to be a very effective supplement to the antibiotics used in treating this disease.
Higher dosages do not equal effectiveness. Beta glucan is not measured by the size or milligram of the supplement. The determining factors for the effectiveness of beta glucan involve how the substance is processed and if the particular pill re-aggregates during the digestive process. If your supplement re-aggregates, it will not have the same effective nature as those that do not.
Be sure to evaluate the labels and inspect the image the company is portraying. If a product is "too good to be true," it is. As always, consult with your physician before starting this or any other long-term supplement.
(http://vitanetonline.com/forums/Index.cfm?CFApp=1&Message_ID=1721)
---
Six Foods that Boost Heart Health



Date: January 21, 2008 01:57 PM
Author:
Darrell Miller (dm@vitanetonline.com)
Subject: Six Foods that Boost Heart Health

The majorities of baby boomers are looking for a way to loose weight and lower their cholesterol. Both of these are two important factors in heart disease, which still remains the number one killer in the United States. The good news is that you can dodge heart disease through your food choices. Below are six foods that can help boost your heart health.
Many studies have proven the variety of health benefits given by fish, ranging from joint inflammation in arthritis sufferers to brain development in babies. The omega-3 fatty acids found in fish support circulation and improve blood vessel function. Researchers have also determined that omega-3s can prevent heart-attack deaths as they stop the electrical disturbance that causes death and half of all heart attacks are due to these arrhythmias. Each week, you should eat one to two 3-ounce servings of fatty fish such as an Alaskan salmon, anchovies, herring or mackerel. By baking or poaching these fish at low heart you can help to preserve the omega-3s. For vegetarians, omega-3 rich flaxseeds can be added to oatmeal, smoothies, or salads. For those who don't care for fish there are omega-3 oil supplements available as well.
Have you ever wondered why oatmeal is so good for you? In your body, this gluey beta-glucan, which is Soluble Fiber, binds to bile acids found in the intestines and stomach and excretes them as waste. In order to make more bile acids, the liver needs cholesterol and takes it from the blood. This results in lower blood cholesterol levels. You need 3 grams of Soluble Fiber each day to reduce your cholesterol by five percent. A cup and a half of cooked oatmeal is a good size serving that can be jazzed up in flavor with frozen berries, non-fat plain yogurt, almonds and much more.
High-glycemic foods like potatoes, white bread, and white rice should be avoided because you get a harmful burst of glucose and insulin that's harmful immediately after eating them. These bursts tire out the pancreas in the long run and increase the risk of diabetes and heart disease. Research also shows that having high-glycemic foods at one meal will make you even hungrier and eat more at the next, which is why these foods are associated with weight gain. People with excess fat are much more likely to develop heart disease and stroke even if there are no other risk factors. Because of this, focusing on true grains such as brown rice, quinoa, and barley and choosing them over refined grains as much as possible.
Nuts are important for their unsaturated fats and their ability to help lower cholesterol. Walnuts actually contain omega-3 fatty acids, while almonds boost calcium, helping the heart muscle to contract, and Brazil nuts have selenium, which is a heart-protective antioxidant. About one ounce each day of nuts is good for you, but they do have a lot of calories so make sure to go easy on them. If you have a nut allergy, topping you salad with olives is a good alternative, as they contain unsaturated fats.
Beans also contain Soluble Fiber like oatmeal which helps to reduce cholesterol and keep arteries clear. By choosing the protein from beans instead of meat, you can cut back on saturated fats which raise cholesterol. Eating beans four to five times a week is recommended, as they can be added to a lot of meals. If you don't tolerate beans well, try adding kombu, a sea vegetable, to them to help break down the components that cause gas. Your body also does adapt to beans over time, so try building up your bean servings slowly. Food enzymes can help reduce gas as well so don't forget to take your enzymes.
Blueberries, strawberries, raspberries, and other berries all have strong antioxidant properties that can help fight heart disease and are also low in calories and high in fiber. Eating two cups of fruit each day for general health is recommended, but you should eat as many berries as you can tolerate. Free radicals can break down cholesterol that is flowing in your blood and make them sticky so to deposit on the arterial walls of your blood vessels. Fight this with antioxidant rich foods to reduce cholesterol build up.
Eating healthy is one step in boosting heart health and overall cardiovascular health. Exercise is also important in keeping your body strong and vibrant so one can live a healthier longer life.

--
Let Vitanet&reg improve your heart health!


(http://vitanetonline.com/forums/Index.cfm?CFApp=1&Message_ID=1701)
---
Beyond Bran Fiber



Date: December 25, 2007 08:35 AM
Author:
Darrell Miller (dm@vitanetonline.com)
Subject: Beyond Bran Fiber

At one point in time, when you went to the health food store you usually only had choice of wheat bran, which is a good source of the inSoluble Fiber that helps your digestive system stay on track, or oat bran, which contains the Soluble Fiber that helps lower cholesterol. Although both of these bran's are still popular, as they have good reason to be, remaining excellent sources of dietary fiber, these days store shelves are gathering more and more fiber supplements ranging from encapsulated forms to powders and specialized to deal with a variety of health concerns.
InSoluble Fiber has the ability to draw water into the intestines, preventing constipation and keeping waste matter from decaying within the body. However, it is the many types of Soluble Fiber that science has recently started investigating for health benefits. Part of Soluble Fiber's value is closely related to its mechanical action, as it forms a thick gel within the digestive track that moves slowly to stop sugar from entering the body too quickly, therefore, helping to keep glucose levels down and carrying some fat and sugar out of the body completely. Additionally, when Soluble Fibers gel up it helps to reduce blood level cholesterol by trapping bile preventing the bile from doing its action (breaking down fats in the digestive tract so the body can absorb it). Unlike inSoluble Fiber, Soluble Fiber undergoes fermentation inside the colon to produce fatty acids that do a little bit of everything, including: helping the body digest food, protecting against polyps, stimulating immunity, increasing mineral absorption, and helping to keep cholesterol and glucose levels in check.
Soluble Fiber is getting large amounts of research reviews. One study concluded that people who ate the least fiber are 63% more likely to have high levels of CRP (C-reactive protein). CRP is an inflammation marker that is associated with cardiovascular risk. Another study proved that flax seed improved glucose control. Another fiber source, psyllium, has been shown to bring relief to people with Chron's disease, an inflammatory intestinal disorder.
Flax seed and psyllium are two of the best known types of Soluble Fiber available, but there are other types that aren't as well known. Others including arabinogalactan (AG) have been shown to have a special affinity for natural killer cells. Beta-glucans are another form of fiber that can help boost immunity. Lignans, which are found in flax, have been shown to cause lower breast-cancer rates. Fenugreek is a spice that is rich in galactomannan, a heart-healthy fiber. Some fiber formulations pair up different kinds of fiber with complementary herbs. An example of this is Garcinia cambogia and Gymnema sylvestre, which can be used for glucose control; or astragalus, Echinacea, olive leaf, and shiitake to assist the immune system. Some supplements even provide natural enzymes which help prevent bloating.
It is, of course, important to eat a healthy and well-balanced diet. However, thanks to supplementation that is designed specifically for certain health concerns, it has become much easier to find the additional fiber that is needed by your body, no matter what kind of fiber that is. A large selection of fiber bran supplements can be found at your local or internet health food store.
Solaray - Ultimate Nutrition - Actipet Pet supplements - Action Labs - Sunny Greens - Thompson nutritional - Natural Sport - Veg Life Vegan Line - Premier One - NaturalMax - Kal
(http://vitanetonline.com/forums/Index.cfm?CFApp=1&Message_ID=1681)
---
Fruit and Vegetable Lightning drink mixes from Natures Plus



Date: February 06, 2007 02:41 PM
Author:
Darrell Miller (dm@vitanetonline.com)
Subject: Fruit and Vegetable Lightning drink mixes from Natures Plus

Enjoy the Rainbow – the Color Wheel of Fruits and Vegetables
We've all heard the statistics, and have probably seen the signs in the produce section of our favorite grocery store: eating 5 servings of fruits and veggies a day is important,
Chances are also pretty good that we've also seen the newest food pyramid, encouraging Americans to "eat a rainbow of frits and vegetables." That is, choose from the rich variety of colors for the best all-around health benefits.
In this Ask the Doctor, we're going to look at the unique health components of different colored fruits and vegetables, and why they're so important. Plus, we'll learn about supplemental options, like fruit and vegetable drink mixes, for those days when our diets just aren't that great.
Q. What's the big deal about fruits and vegetables?
A. Well, for the main reason that they are whole foods – created by nature (or at least generations of farming) and are rich in a variety of nutrients. Processed foods can't match the health benefits of strawberries or broccoli – items that have fiber, vitamins, and enzymes built right in.
Q. What does "eating a rainbow" of fruits and vegetables really mean?
A. This is simply an easy way of remembering to get as much color variety in your diet as possible to maximize your intake of a broad range of nutrients. The colors of fruits and vegetables are often a tangible clue to the unique vitamins and other healthy substances they contain. Getting a variety of colors, therefore, means getting a variety of the essential nutrients your body needs to stay healthy and strong.
Enjoying the Rainbow: Fruit and Vegetable Benefits:
| | | | |
| --- | --- | --- | --- |
| Color | Source | Nutrients | Benefits |
| Red | Tomatoes, Berries, Peppers, Radishes | Lycopene, Anthocyanins, Ellagic Acid, Bioflavonoids including Quercetin, and Hesperidin | Reduces risk of prostate cancer; lowers blood pressure; scavenges harmful free-radicals; reduces tumor growth; reduces LDL cholesterol levels and supports joint tissue in cases of rheumatoid arthritis |
| Orange/ Yellow | Carrots, Yams, Squash, Papaya | Beta-carotene, Zeaxanthin, Flavonoids, Lycopene, Vitamin C, Potassium | Reduces age-related macular degeneration; lowers LDL (bad) cholesterol; fights harmful free radicals; reduces risk of prostate cancer, lowers blood pressure; promotes collagen formation and healthy joints; encourages alkaline balance and works with magnesium and calcium to build healthy bones |
| White | Mushrooms, White Tea, Flaxseed/ Pumpkin | Beta-glucan, EGCG (epigallocatechin gallate), SDG (secoisolariciresinol digulcoside), lignans | Provides powerful immune boosting activity; activates natural-killer cells, B-cells and T-cells; may reduce risk of colon, breast and prostate cancers; boosts immune-supporting T-cell activity; balances hormone levels and may reduce risk of hormone-related cancers |
| Green | Wheat Grass, Barley Grass, Oat Grass, Kale, Spinach, Cabbage, Alfalfa Sprouts, Mustard Greens, Collard Greens | Chlorophyll, Fiber, Lutein, Zeaxanthin, Calcium, Folate, Glucoraphanin, Vitamin C, Calcium, Beta-Carotene | Reduces cancer risks; lowers blood pressure; normalizes digestion time; supports retinal health and reduces risk of cataracts; builds and maintains bone matrix; fights harmful free-radicals; boosts immune system activity; supports vision and lowers LDL cholesterol levels |
| Purple/ Blue | Blueberries, Pomegranates, Grapes, Elderberries, Eggplant, Prunes | Anthocyanins, Lutein, Zeaxanthin, Resveratrol, Vitamin C, Fiber, Flavonoids, ellagic acid, quercetin | May protect brain cells against Alzheimer's and other oxidative-related diseases; supports retinal health; lowers LDL cholesterol and prevents LDL oxidation; boosts immune system activity and supports healthy collagen and joint tissue; supports healthy digestion; improves calcium and other mineral absorption; fights inflammation; reduces tumor growth; acts as an anticarcinogen in the digestive tract, limits the activity of cancer cells –depriving them of fuel; helps the body fight allergens |
Q. Can you tell me a little more about the healthy components of fruits and vegetables?
Let's take a look at some of the most well-studied and important nutrients:
Quercetin is found in apples, onions and citrus fruits (also is hawthorn and other berries and apple-related fruits usually used in traditional herbal remedies and modern supplements). It prevents LSL cholesterol oxidation and helps the body cope with allergens and other lung and breathing problems.
Clinical studies show that quercetin's main points of absorption in the body appear to be in the small intestine – about 50%. The rest – at least 47% is metabolized by the colonic micro flora – the beneficial bacteria such as Lactobacillus acidophilus and Bifidobacterium longum. You may consider adding these beneficial bacteria (found in yogurt) either through the diet or a supplemental form.
Ellagic Acid is a component of ellagitannins – dietary polyphenols with antioxidant (and possibly anticancer) properties. Polyphenols are the basic building blocks of many plant-based antioxidants. More complex phenolic compounds, such as flavonoids are created from these molecules.
Ellagic acid is found in many fruits and foods, namely raspberries, strawberries, pomegranates, and walnuts. Clinical studies suggest that ellagitannins and ellagic acid act as antioxidants and anticarcinogens in the gastrointestinal tract.
Ellagitannins are durable antioxidants, and happily, they do not appear to be diminished by processing, like freezing. This means the benefits are still strong, even in frozen packs of raspberries or strawberries, or some of the better multi-ingredient supplement drink mixes.
In scientific studies, ellagic acid also showed an anti-proliferative effect on cancer cells, decreasing their ATP (adenosine triphosphate) production. ATP is the molecule that provides the primary energy source for the cells in our bodies. In a sense, ellagic acid seems to deprive cancer cells of their fuel.
Beta-Carotene: Probably the best-known of the carotenoids, beta-carotene is converted by the body into vitamin A. Many vegetables, especially orange and yellow varieties, are rich in this nutrient. Think summer squash, yams and of course, carrots.
Beta-carotene has long been associated with better eyesight, but it has other benefits, too. In a scientific study, beta-carotene decreased cholesterol levels in the liver by 44% and reduces liver triglycerides by 40%.
Lycopene is a carotenoid mostly found in tomatoes, but also in smaller amounts in watermelon and other fruits. Clinical studies have shown that lycopene consumption may decrease the risk of prostate cancer. In fact, high intakes of lycopene are associated with a 30% to 40% reduced risk. And, as good as beta-carotene is, its cousin, lycopene, seems to be an even stronger nutrient, protecting not just against prostate cancer, but heart disease as well.
Lutein is found in many fruits and vegetables, including blueberries and members of the squash family. Lutein is important for healthy eyes, and in fact it is found in high concentrations naturally in the macular region of the retina – where we see fine detail. It is one of the only carotenoids, along with its close sibling zeaxanthin, that is found in the macula and lens of the eye.
Lutein also supports your heart, too. In a scientific study, lutein reduced atherosclerotic lesion size by 43%. In other words, high intakes of lutein may actually help prevent coronary artery disease!
Interestingly, as is the case with lycopene, cooking or processing foods with lutein may actually make it more easily absorbed.
In clinical studies, men with high intakes of lutein (and its close cousin, zeaxanthin, found in broccoli and spinach) had a 19% lower risk of cataract, and women had a 22% decreased risk, compared to those whose lutein intakes were much lower.
Vitamin C: One of the best-known nutrients out there, vitamin C keeps our immune system strong; speeds wound healing, and promote strong muscles and joints. A free-radical fighter, vitamin C prevents oxidative damage to tissues, builds strength in collagen and connective tissue, and even reduces joint pain.
Sources of vitamin C are scattered throughout the spectrum of fruits and vegetables. Oranges and other citrus are the most commonly associated with vitamin C, but it also is present in tomatoes, and to a lesser extent in berries and cherries.
Potassium: Most Americans are deficient in potassium. For the most part, it's hard to get too much of this valuable mineral. Potassium does great things for our hearts. Higher intakes of dietary potassium from fruits and vegetables have been found in clinical research to lower blood pressure in only 4 weeks.
Many researchers believe that the typical American diet has led to a state of chronic, low-grade acidosis – too much acid in the body. Potassium helps change pH balance to a more alkaline environment in the body and increases bone density.
This was proven in the long-running Framingham Heart Study which showed that dietary potassium, (along with magnesium and fruit and vegetable intake) provided greater bone density in older individuals.
Fiber is another food component many just don't get enough of – especially if they're eating a "typical American diet." Fruits, vegetables and whole grains are excellent sources of fiber. However, fiber from a good fruits and vegetable drink mix should be derived from inulin and chicory root. This Soluble Fiber source not only adds to the overall amount of fiber you need (25 to 38 grams a day), but also provides a nice "nesting ground" for the beneficial bacteria that populate the intestines. And, even though some fiber has a bad rap for inhibiting mineral absorption, inulin and chicory root are "bone building" fibers – they actually help the body absorb calcium.
Flavonoids are an overarching term that encompasses flavonols, anthocyanidins, and flavones, isoflavones, proanthocyanidins, Quercetin and more. They are almost everywhere: in fruits, vegetables, grains, herbs, nuts and seeds – even in the coffee, wine and tea we drink. Flavonoids are responsible for the colors in the skins of fruits and the leaves of trees and other plants.
Flavonoids have many health benefits. They can help stop the growth of tumor cells and are potent antioxidants. Additionally, flavonoids have also been studied for their ability to reduce inflammation.
Anthocyanins: High on the list of important "visible" nutrients are anthocyanins. They color fruits and vegetables blue and red.
Anthocyanins are members of this extended family of nutmeats, the flavonoids. Typically found in high amounts in berries, anthocyanins are readily absorbed in the stomach and small intestine.
As antioxidants, anthocyanins dive deep into cell membranes, protecting them from damage. IT may be one reason why the anthocyanins from blueberries are considered such an important component in battling neuronal decline, like Alzheimer's. Blackberries, raspberries, and strawberries are also excellent sources of this flavonoids group.
SDG lignans, (short for secoisolariciresinol diglucoside) are polyphenolic components of flaxseed, pumpkin and other herbal sources. Much of the recent research surrounding lignans has focused on flaxseed. In scientific and clinical studies, lignans from flaxseed support hormonal balance and may have cancer-preventing abilities. In fact, in one study, flaxseed lignans reduced metastatic lung tumor by 82% compared to controls.
The lignans in pumpkin seed, also considered a major source, target 5-alpha reductase activity.
This enzyme catalyzes the conversion of testosterone into the more potent dihydrotestosterone (DHT). DHT, like testosterone, is a steroid hormone or androgen. Androgens are responsible for the development and maintenance of masculine sex characteristics in both men and women. Excess levels of DHT can cause serious problems with prostate or bladder health. That's why modulation of the 5-alpha reductase enzyme is so important – it helps maintain healthy testosterone and DHT levels. By balancing the levels of these key hormones, pumpkin seed lignans provide protection for prostate and bladder cells.
In addition, pumpkin seed has been shown to modulate the enzyme aromatase. Aromatase is present in the estrogen-producing cells of the adrenal glands, ovaries, testicles, adipose tissue, and brain. Aromatase converts testosterone, an androgen, into estradiol, and estrogen.
Inhibition of the aromatase conversion can help maintain a balance of healthy testosterone levels in women, which has been shown to strengthen pelvic muscles and reduce incidence of incontinence.
In fact, a clinical study, involving a pumpkin extract in conjunction with soy, resulted in significant support for bladder health. After two weeks of supplementation, 23 of the 39 postmenopausal women enrolled in the study showed great improvement in urinary frequency and sleep. By the end of the six week study, 74.4 percent of participants found pumpkin extract safely and significantly improved "nocturnia," that is, the need to urinate frequently at night. For individuals with 2 to 4 episodes of nocturnia prior to the stud, and 81.8% improvement was seen – also showing great improvement in sleep quality. After all, if you don't have to wake up every couple of hours to go to the bathroom you're bound to get better sleep.
Beta glucan: Mushrooms are intense immune-boosting powerhouses due to their beta-glucan content. Three well-studied power-house mushrooms that contribute beta glucan to the diet include maitake, reishi and shiitake.
The most significant constituents of mushrooms are long chain polysaccharides (molecules formed from many sugar units) known as beta-glucan. These huge molecules act as immunoregualtors in the human body, helping to stabilize and balance the immune system.
This includes specific support of white blood cells, or lymphocytes, the primary cells of the immune system. Lymphocytes fall broadly into three categories: T cells, B cells, and natural killer (NK) cells.
In one clinical study, 165 patients with various types of advanced cancer were given maitake mushroom compounds alone or with chemotherapy. Cancer regression or significant symptom improvement was observed in 58% of liver cancer patients, and 62% of lung cancer patients. Plus, when maitake was taken in addition to chemotherapy, the immune cell activities were enhanced 1.2 to 1.4 times, compared with chemotherapy alone.
In another clinical study, researchers determined that Reishi increased the number of cancer killing white blood cells and made them more deadly to cancer cells.
And, in a scientific study of human breast cancer and myeloma cancer and myeloma cancer cell lines, shiitake compounds provided a 51% antiproliferative effect on the cells – inducing "apoptosis' – the programmed cell death that should occur naturally.
While beta-glucan are distributed throughout the mushroom body, the beta-glucan concentrations are significantly higher in the mycelium – the interwoven fibers or filaments that make up the "feeding structure" of the mushroom.
Bioflavonoids are commonly found in bright yellow citrus fruits, including lemons, limes and oranges. They are responsible for the bright pigment found in the skin of the fruit, and are considered a "companion" to vitamin C, seeming to extend the value of the nutrient within the body.
Hesperidin is just one of the valuable bioflavonoids found in citrus. Hesperidin appears to lower cholesterol levels, as well as support joint collagen in examples of rheumatoid arthritis.
Epigallocatechin gallate (EGCG):
Polyphenols, most notably EGCG, or epigallocatechin gallate, are well-studied and powerful components of tea. EGCG has been shown to reduce colon and breast cancer risk. Green tea also boosts the immune system and encourages T-cell formation – part of the front-line defense of our bodies against sickness and disease.
Q. I've been seeing articles about fruits, vegetables and supplements touting "high ORAC value." What does this mean?
ORAC is an acronym for Oxygen Radical Absorption Capacity, and is simply a measurement of antioxidant activity of nutrients. Oxygen radicals, or free radicals, are unstable molecules. They grab electrons from other cells to use for themselves, and in the process can damage them. It is believed that free radical activity plays a role in the development of many diseases such as heart disease and cancer, and also plays a role in aging.
Antioxidants help prevent this damage by "loaning out" extra electrons to stabilize free radicals/ Consider any fruit or vegetable with a high ORAC rating as having a lot of "antioxidant power."
I know I should eat more fruits and vegetables, but it just seems so hard to get five servings a day.
The number one excuse I hear for not buying frits and veggies is that "fruits and vegetables are too expensive." But are they really? Certainly, fresh foods that aren't in season and have to be shipped a distance can be a bit pricey. If anyone added up how much spend on fast food, or prepackaged or processed snacks, it would probably be shocking.
Luckily, there are many ways to get your "Daily 5". For instance, frozen fruits and veggies retain much of their nutrient profile. They can be an excellent alternative when certain foods are out of season. So too, are fruit and vegetable drink mixes – excellent supplemental sources of some of the nutrients our bodies need most.
More recently, the American Institute of Cancer Research discovered a reason many adults don't eat their vegetables is – I'm not making this up – "a fear of flatulence."
Of course, for people not accustomed to the fiber in fruits and veggies, there is some reason to think it'll increase gas. When cell walls break down, and fiber passes through the system, it can create flatulence. Folks who eat fruits and vegetables every day generally don't have this problem. Their systems are already accustomed to it.
For those just starting out on a better diet, however, start slowly – it helps your body adapt. Cooking vegetables can help, too, because it begins breaking down the cell walls early on.
One thing is certain, however. The "Typical American Diet" and good health are mutually exclusive. The increase in type 2 diabetes, heart disease, high cholesterol, and hypertension all point to the abuse our bodies suffer by eating diets high in fatty meats, processed sugars, and refined grains.
Q. Can I just drink fruit and vegetables drinks in place of 5 servings of fruits and vegetables?
Green drinks and fruit and vegetable drink mixes aren't meant to replace whole foods, but they can be an excellent substitute when you're rushed or traveling or just trying to fill everyday nutritional gaps. Their whole food ingredients absorb very easily and gently in the gut, and many of these drink mixes contain healthy doses of fiber, too.
Green drink mixes and food-based drink mixes combine many colorful fruits and vegetables and sometimes grasses in a healthy, mixable supplement assortment. While there have been many advancements in the field of green drinks, there are only a few that take the primary reason we eat into consideration: taste!
Happily, there are some companies out there with great-tasting drink mixes that also formulate based on the color concept, ensuring you get the broadest assortment of nutrients from a full range of fruit and vegetable colors to promote optimal health.
High-quality fruit and vegetable drink mixes offer the best from nature's color wheel in a convenient and great-tasting supplement. So, the next tie you feel like taking a coffee break – try a fruit and veggie break instead. Your body and spirit will thank you.


--
Buy fruit and Vegetable Power drink mixes at Vitanet


(http://vitanetonline.com/forums/Index.cfm?CFApp=1&Message_ID=1451)
---
The Benefits of Colon Cleanse



Date: December 01, 2006 04:29 PM
Author:
Darrell Miller (dm@vitanetonline.com)
Subject: The Benefits of Colon Cleanse

There are many substances that can wreak havoc on your body. A healthy body has the natural ability to eliminate toxins that we are exposed to everyday—and the colon is one of the primary organs involved in the body's detoxification process.
But when this internal detoxification process breaks down, toxins circulate into your bloodstream instead of being eliminated through the colon. This can lead to a range of health challenges. Colon cleansing then becomes one of the most important steps you can take.
The Benefits of Colon Cleanse
Health Plus Colon Cleanse is an excellent source of Soluble Fiber from psyllium husk. Fiber is essential for intestinal health and keeping the body functioning properly. It takes the digestive tract from being clogged up with waste and toxins and keeps the colon clean. It also helps to support healthy flora in the intestine.
The Soluble Fiber in Colon Cleanse can also help to support cholesterol levels already in the normal range. Cholesterol attaches itself to fiber and is carried out of the body with solid waste matter. A serving of colon cleanse supplies 5 grams of the 7 grams of Soluble Fiber necessary per day to have this effect.
Health Plus Colon Cleans is on sale today. Stock up now!


--
buy Colon Cleanse at Vitanet &reg


(http://vitanetonline.com/forums/Index.cfm?CFApp=1&Message_ID=1436)
---
More evidence supporting high-fiber diet…



Date: April 15, 2006 01:40 PM
Author:
Darrell Miller (dm@vitanetonline.com)
Subject: More evidence supporting high-fiber diet…

More evidence supporting high-fiber diet… Eating a diet high in fiber significantly lowered levels of c-reactive protein (CRP), which is associated with inflammation, diabetes, and heart disease. Increased levels of CRP are a good predictor of the onset of both type-2_diabetes and cardiovascular disease. Published in the American journal of clinical nutrition (2006, vol.83, no.4: 760-766), the prospective observational study measured usual intake of carbohydrate, protein, fat and fiber. Over 500 subjects with an average age of 48 participated in the year-long study. InSoluble Fiber intake was associated with 68 percent reduction in CRP levels, while Soluble Fiber was associated with a 42 percent reduction.


--
Buy Fiber for Cardiovascular health at Vitanet &reg


(http://vitanetonline.com/forums/Index.cfm?CFApp=1&Message_ID=1251)