Buy Solaray At Discount Prices Of 43% Off And Up!


Algae


Messages 1-30 from 46 matching the search criteria.
---
What are the Health Benefits of Beta-Glucans


Date: December 22, 2014 04:54 PM
Author:
Darrell Miller (dm@vitanetonline.com)
Subject: What are the Health Benefits of Beta-Glucans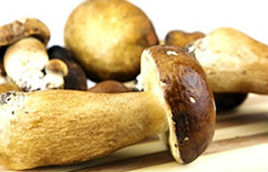 What are Beta-glucans?

Beta glucan is a biological response modifier that nutritionally activates the immune response through the Dendritic, Macrophage and other immune cells to produce various therapeutic effects.

Beta-glucans are sugars found in the cell walls of Algae, fungi, lichens, bacteria, yeasts, and plants, such as oats and barley. They can be use as medicine.
Benefits of beta-glucan
Beta-glucans are use for cancer, diabetes, HIV/AIDS and high cholesterol. Beta-glucans are also use for boosting the immune system in people whose body defenses have been weakens by emotional or physical stress, chronic fatigue syndrome or by treatments such as chemotherapy or radiation. Beta-glucans are also used for ulcerative colitis, hepatitis, multiple sclerosis, aging, H1N1 flu, Lyme disease, allergies, fibromyalgia, ear infections, rheumatoid, asthma and crohn's disease.

Beta-glucans is applied to the skin for wrinkles, dermatitis, burns, eczema, bedsores, radiation burns, wounds and diabetic ulcers.

Beta-glucans can be given by injection into the muscle or intravenously to boost the immune system in people with HIV/AIDS and related conditions and to treat cancer. Beta glucans are also given intravenously to prevent infection in people who have undergone surgery.

Beta-glucans can be given by subcutaneously for reducing the size of skin tumors or for treating them.

In the food industry, beta-glucans are used as an additive in products such as cheese spreads, frozen desserts, salad dressings and sour cream.

Adding beta-glucans to your diet either in form of foods that contain the compound or in form of food supplements plays a significant role in boosting your immune system to help your body fight diseases.

How does beta-glucans work?

When taken by mouth, Beta-glucans lower blood cholesterol by inhibiting the absorption of cholesterol from food in the intestines and stomach. Beta-glucans stimulate the immune system by increasing chemicals that prevent infections when given by injection.

Studies by leading scientists and medical experts have shown that Beta-glucans act as immunomodulator agents by triggering events that regulate and increase the efficiency of the immune system. Beta-glucans stimulate the activity of immune cells that attack and ingest invading pathogens.

Immune cells such as Macrophages release cytokines that are chemicals that enable immune cells to communicate with each other. In addition, Beta-glucans increase the activity of white blood cells that bind to viruses or tumors, and release chemicals to destroy it. Beta-glucan is a biological response modifier that nutritionally activates the immune response through the Dendritic, Macrophage and other immune cells to produce various therapeutic effects.

The potential side effects of Beta-glucan when taken by mouth are unknown. When used by injection, Beta-glucans can cause fever, pain at the injection site, chills, vomiting, headache, nausea, dizziness, rashes, diarrhea, back pain, joint pain and low blood pressure.

Where does Beta-glucan come from?

The body does not produce Beta-glucan naturally; you can only get it from outside sources such as shiitake mushrooms, baker's yeast and cereal grains such as wheat, oats, barley and rye.

The most potent form of beta glucan is extracted as a purified isolate from the yeast cell wall of Baker's yeast with harmful yeast proteins removed by a process that prevent clumping or reaggregation after exposure to water during digestion. Research has shown that Beta- glucan is a safe and potent immune potentiation isolate.

URL references


http://www.rxlist.com/beta_glucans/supplements.htm
http://www.med.nyu.edu/content?ChunkIID=104429
http://www.ncbi.nlm.nih.gov/pubmed/17895634
http://www.healthline.com/health/beta-glucan-heart-healthy
(http://vitanetonline.com/forums/Index.cfm?CFApp=1&Message_ID=3164)
---
Astaxanthin Protects The Eye And More!



Date: November 13, 2013 02:52 PM
Author:
Darrell Miller (dm@vitanetonline.com)
Subject: Astaxanthin Protects The Eye And More!

Astaxanthin is a carotenoid that is commonly found in the marine environment. It is naturally found in salmon, krill, trout, crayfish, shrimp, crustaceans and yeast. It is the chemical that is responsible for the red color in cooked shellfish and salmon meat. The Algae Haematoccus has the richest natural source of astaxanthin.
Astaxanthin can also be produced synthetically, but due to the synthetic product consisting of different steriosmers it is not preferred to be used in some cases.
Unlike beta-carotene it has two more oxygenated groups on each of its ring structure, these additional functional groups make it a highly potent antioxidant and give it a configuration that is more polar than that of other carotenoids. Vitamin E has been known as the strongest antioxidant both in topical use in cosmetics and in internal use, but research has shown that astaxanthin has a greater antioxidant strength than Vitamin E. For example in the quenching of singlet oxygen it has an antioxidant strength five hundred times stronger than Vitamin E.
Unlike many other antioxidants it has the ability of crossing the blood-brain barrier and enter into the eyes, brain and central nervous system (CNS). Most diseases of the CNS and eye are caused by increased generation of free radicals or by a decrease in the ability to remove free radicals from the body. Some of the diseases that are caused by problems with inflammation and oxidation include Glaucoma, Cataracts, and Huntington's disease. These can be prevented by taking astaxanthin.
It has anti-inflammatory properties that are related to its strong antioxidants properties. It suppresses some of the inflammatory mediators such as, prostaglandin E-2 (PGE-2), tumor necrosis factor –alpha (TNF-a), and nitric oxide. Unlike other anti-inflammatory drugs like acetaminophen that can damage the liver and aspirin that may cause stomach bleeding, astaxanthin doesn't have any side effects.
In people suffering from rheumatoid arthritis and carpal tunnel syndrome it has the ability of reducing pain. Studies have shown that it is able to reduce pain in rheumatoid arthritis by 40% after 8 weeks of continuous use.
It prevents Ultra Violet induces oxidative stress of the skin and prevents the photo aging of the skin. It prevents UV induced formation of wrinkles and collagen degradation in the skin. It may be applied on the skin or taken orally.
In people participating in sports it eliminates the soreness of joints after exercise, and reduces the pain caused by inflammation. This enables athletes to train harder and as a result increase their endurance, skill, and strength. This is through its ant-inflammatory and ant-oxidant effects in the mitochondria (energy producing organelle).
It strengthens the immune system, research by scientists has shown that it causes increase in production of T cells, stimulates the proliferation of lymphocytes, amplify the cytotoxicity of natural killer cells, decrease damage of DNA, and increases significantly delayed type hypersensitivity syndrome.
It prevents heart disease and reduces the risk of people already suffering from heart disease form getting a stroke or heart attack. It improves the blood lipid profiles by increasing HDL (high density lipoprotein) and decreasing LDL (low density lipoprotein).
The liver main function of the liver and kidney is the detoxification and removal of harmful substances in the body. These activities lead to the formation of free radicals. Astaxanthin being a strong antioxidant helps by destroying these free radicals hence it eliminates their oxidative effects.
As a result of its immune benefits Astaxanthin also has anti-tumor properties and as a result it prevents the development of cancer. Its prevention of cancer is also caused by its antioxidant properties and by it regulating gene expression.
References
1. http://www.peakhealthadvocate.com/2826/astaxanthin-benefits-include-eye-heart-health/
2. http://articles.mercola.com/sites/articles/archive/2013/02/10/cysewki-discloses-astaxanthin-benefits.aspx
3. http://www.lef.org/magazine/mag2013/apr2013_Astaxanthin-Provides-Broad-Spectrum-Protection_01.htm
4. http://www.vitguide.com/astaxanthin-benefits/
5. http://www.greenmedinfo.com/blog/astaxanthin-supercharged-health-benefits
(http://vitanetonline.com/forums/Index.cfm?CFApp=1&Message_ID=2890)
---
Memory Loss - The Benefits of DHA to your Brain and Memory



Date: November 09, 2013 06:34 PM
Author:
Darrell Miller (dm@vitanetonline.com)
Subject: Memory Loss - The Benefits of DHA to your Brain and Memory

Benefits of DHA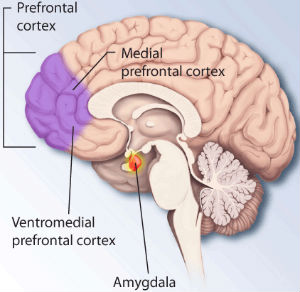 As the human being grows older, he/she experiences physiological changes that may interrupt normal brain function. For instance, it may take him/her longer than usual to learn new information and retain it because the brain is not as quick as it used to be. As a matter of fact, the slowing down of mental processes is often mistaken as total memory loss. But in real sense, the brain can learn or retrieve information if it is given more time.

The brain has the ability to produces new cells regardless of a person's age. This simply means aging does not necessarily cause memory loss. It is your health habits, lifestyle and daily activities that affect the health of your brain. Everyone can avert memory loss, boost their cognitive skills and protect their grey matter, age notwithstanding.


How Does DHA Improve Memory?

DHA is an acronym for the words Docosahexaenoic acid. DHA is an omega-3 fatty acid that forms the main structural element of the testicles, sperm, the cerebral cortex and retina. The following foods are rich in DHA: herring, anchovies, fish roe or caviar, Bluefin, sardines, Algae, swordfish, breast milk (instant milk formula as well). DHA is also manufactured from microAlgae for commercial purposes.

A study was conducted to find out whether DHA supplements can boost brain function in individuals experiencing age-related cognitive decline. It was established that DHA is effective in improving memory and learning. In this study, the subjects were administered with either 900mg per day DHA or placebo for a period of six months. Learning and memory tests were conducted before and after the study. Those who were administered with DHA demonstrated significant improvements in both learning and memory after the study was complete. In another study, DHA was administered to patients diagnosed with Alzheimer's disease, but the patients did not record any significant change. It can therefore be concluded that DHA is most effective when used as a preventive measure. In the first study, subjects had mild cognitive disorders but showed remarkable improvement after being supplemented with DHA, unlike those in the second study.

Memory loss can have devastating effects on the patient and his family, but this can be avoided through proper nutrition and supplementation. DHA supplements ensure that there are sufficient amounts of this vital fat in our brain tissues to maintain normal brain function even as we age. A dose of 100mg everyday normalizes cell membrane stores of DHA over time.

References:
http://www.drfuhrman.com/default.aspx
http://www.medicalnewstoday.com/articles/247456.php
http://www.helpguide.org/life/prevent_memory_loss.htm
http://www.ncbi.nlm.nih.gov/pmc/articles/PMC2838628/
(http://vitanetonline.com/forums/Index.cfm?CFApp=1&Message_ID=2886)
---
Blue Green Algae: A Complete Protein Source Or Not?



Date: November 02, 2013 10:31 AM
Author:
Darrell Miller (dm@vitanetonline.com)
Subject: Blue Green Algae: A Complete Protein Source Or Not?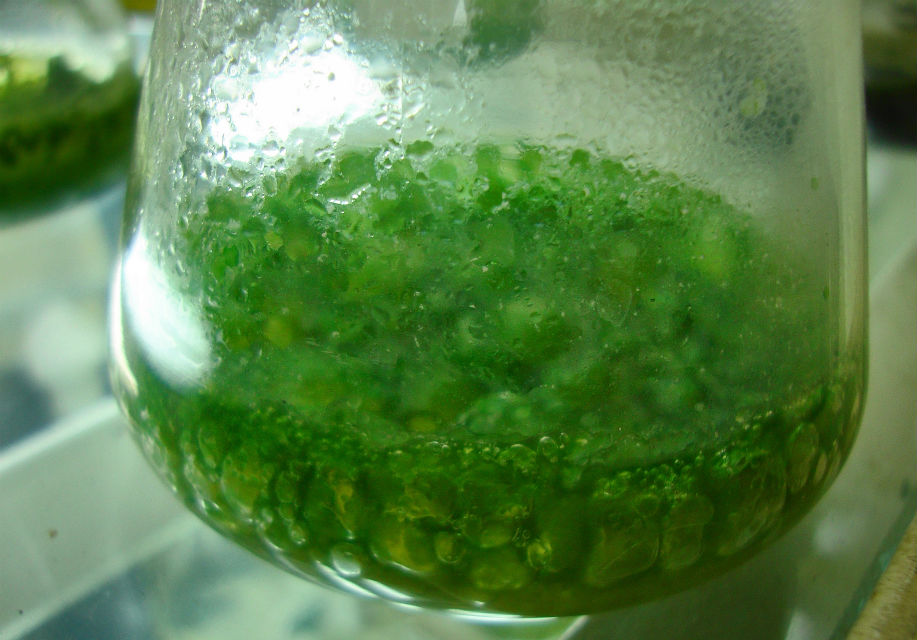 Blue green Algae (BGA) is said to be high in dietary nucleotide which are highly rich in minerals and have a higher concentration of beta- carotene than broccoli and they are also loaded with antioxidants which are a good source of omega fatty acids and high alkalizing.
The blue green Algae are made of approximately 70 percent vegetable protein and give all the necessary amino acids. It therefore makes it a complete protein source for vegetarians and also for those who may be interested in taking in less animal protein.

Good For Children And Adults

The blue green Algae are good food for both children and adults because they are rich in calcium, enzymes, vitamins B12, iron and chlorophyll. It is therefore good to use as an anti aging since it has the necessary nutrients and iron.

It can be used as an anti inflammatory, and helps relief headaches while also strengthening the immune system, and also improve energy levels.

Help Sleep And Detox

The enzyme in BGA helps in better digestion and coats the stomach lining. In children and adults alike, it will help in improving sleep, because it is detoxifying. Green foods are also known to help lessen appetite for foods thus help in weight loss.
Those who consume the blue green Algae are said to be healthier than those who do not. The blue green alga makes its consumers have good brain development hence improved memory, and also have ability to cope with stress. They also have healthier skin, hair and nails because of the iron content.

According to the examiner.com website, http://www.examiner.com/ Blue green Algae is best when eaten on an empty stomach and accompanied by juice or water. It is a strong and effective healing food and it is said to be more powerful when it is still fresh.
It is important to harvest it from a clean and trusted source and should be tested for harmful micro organisms and should also be carefully processed to retain its nutrients, if one is to benefit from it.

Reference:
http://www.examiner.com/article/blue-green-Algae-top-ten-reasons-to-try-this-super-food
(http://vitanetonline.com/forums/Index.cfm?CFApp=1&Message_ID=2871)
---
Facts about Astaxanthin



Date: October 22, 2013 10:47 PM
Author:
Darrell Miller (dm@vitanetonline.com)
Subject: Facts about Astaxanthin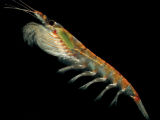 Astaxanthin is said to be a carotenoid which belongs to larger class of phytochemicals which is known as terpenes. It is built up of five carbon precursors. It is a metabolite of canthaxanthin and zeazanthin which contains both ketone and hydroxyl fuctional groups. Astaxanthin is a lipid-soluble pigment and is colorful. The color of it is due to the extended chain of conjugated double bonds which is also responsible for the astaxanthin's antioxidant function. It is found in feathers of some birds, yeast, trout, shrimp, crustaceans, crayfish, krill, salmon and micro Algae. The red color of cooked shellfish and red color of salmon is due to the presence of astaxanthin.
How Astaxanthin Helps the Eyes?
When astaxanthin is combined with omega-3 fatty acids and Vitamin E then it helps the eyes to recover the watery condition and it lubricates it too. It helps the eyes to absorb Vitamin E by which it then nurtures and feeds the choroid and optical nerve which is behind the retina. This is the place where the blood vessel enters in to and leaves and this is the place where communication between retina and brain are established. The macula is protected by astaxanthin by its antioxidant activity and it also helps in eliminating the free radicals. It helps in reducing the risk of cataracts and AMD. It also helps in preventing the eyestrain and it also decreases its effects. The inflammation in the muscles of the eyes is decreased by it and it also improves the blood flow of the eyes.
Health Benefits of Astaxanthin
It is considered as a strongest natural antioxidant which crosses the brain-blood barrier and protects the nervous system and brain, works in every part of skin, organs and body, crosses the retinal-blood barrier and thus protect the eyes and it reaches inside and out of every part of the cell. It also helps in repairing the injured tissue.



References:
http://en.wikipedia.org/wiki/Astaxanthin
http://ezinearticles.com/?Eye-Vitamins---Your-Eyes-Looking-Far-and-Near&id=3800566
http://ezinearticles.com/?The-Benefits-of-Astaxanthin---Natures-Strongest-Antioxidant&id=4721603
(http://vitanetonline.com/forums/Index.cfm?CFApp=1&Message_ID=2852)
---
All-Natural Red Marine Algae An Effective Cold Sore Treatment



Date: January 24, 2013 03:15 PM
Author:
Darrell Miller (dm@vitanetonline.com)
Subject: All-Natural Red Marine Algae An Effective Cold Sore Treatment

Can Red Marine Algae Help With Cold Sores? Lets Find out!
While a permanent solution for cold sores is not currently known, it has been realized for some time now that red marine Algae topical ointments and oral supplements can both help prevent and reduce the number of and severity of your outbreaks. This treatment ensures safety as a priority considering it is an all-natural proper food that is used in a variety of different items. It directly aids the body's first line of defense, or neutrophils, against those pesky cold sores.

The active components in red marine Algae are sulfated polysaccharides, which help with immune system response and the increased production of lymphocytes within the thymus. T-cells and antibodies are stimulated, causing the launch of an attack against the virus.
There are two primary sulfated polysaccharides, fucoidan and carrageenan, that help stop the outbreak and replication of cold sores. Carrageenan is often used as a topical application, and fucoidan has a specific focus geared towards limiting replication of the virus.
The two strains of the Algae that are effective in fighting against cold sores are Gigartina and Dumontacea, meaning not all red Algae are the same when battling this virus. It is common knowledge that there are many triggers that contribute to herpes outbreaks.

Cold Sore Triggers:

While you still should avoid as many triggers as possible, red marine Algae is a significant factor in reducing the effectiveness of particular triggers. Some of these triggers include chocolate, nuts, coffee, alcohol and more.
When learning about taking a new supplement, one of the main concerns you might have is the side effects. However, this all-natural Algae supplement has absolutely no known side effects.

This helps put your mind at ease.
Did you know that this specific Algae has also been used traditionally for dealing with urinary infections, asthma, boils, ulcers and more? With this supplement containing so many immune-supporting qualities, it is definitely a safe bet for formulating a much stronger plan against cold sores.
(http://vitanetonline.com/forums/Index.cfm?CFApp=1&Message_ID=2819)
---
DHA Food Sources?



Date: October 31, 2012 11:58 AM
Author:
Darrell Miller (dm@vitanetonline.com)
Subject: DHA Food Sources?

DHA
DHA, or Docosahexaenoic acid, plays an important role in the structure of the retina, cerebral cortex, sperm, and testicles. When levels of this substance decline, it has negative effects on cognitive function. Low levels are also suspect in the onset of Alzheimer's disease.
The best ways to get this omega-3 fatty acid are from natural sources. Babies can get their needs taken care of through breast milk and enriched formula. Adults need to find food sources for their needs.
Food Sources Of DHA
Cold-water varieties of fish are often excellent sources. These include salmon, bluefin tuna, albacore tuna, swordfish, anchovies, herring, sardines, caviar, and fish roe. Other types of seafood are also good sources for DHA, including crab, shrimp, lobster, clams, mussel, octopus, and scallops. Eggs and some organ meats are other sources for this essential fatty acid. For most vegetarians, eating seafood is not an option. An alternative vegetarian source is Algae and seaweed. Supplements are another way to get DHA when fish, seafood, seaweed, and Algae are not an option.
(http://vitanetonline.com/forums/Index.cfm?CFApp=1&Message_ID=2697)
---
The Health Benefits Of Taking Spirulina



Date: June 26, 2012 09:18 PM
Author:
Darrell Miller (dm@vitanetonline.com)
Subject: The Health Benefits Of Taking Spirulina

Introduction
Spirulina is a food supplements which has more than twice the quantities of protein than beef thus making it a great source of proteins especially to people who do not use beef such as vegetarians and those who are restricted by medical reasons amongst others. The supplement derives its name from the fact that it is made from a green-blue Algae which do well in alkaline waters and goes by the same name. Beside proteins, Spirulina also contains other important minerals which include vitamin B12, gamma linolic acid (GLA), beta-carotene and chlorophyll. The supplement is popular amongst many people with health problem or those who wish to maintain their good health because it has several health benefits.
Strengthening the immune system
Several studies have proofed that Spirulina have the necessary components that assists in boosting the body's immune system. Some of the vital components that play a significant role in improving the body's immune system include the gamma-linoleic acid which is also found in breast milk. This justifies the ability of the acid to boost immune system since in breast milk it helps children to obtain and boost the already existing immune systems. Hence the supplement is ideal to be used by people who have health conditions that reduce their immune levels.
Reduce chances of contracting several forms of cancer
Spirulina is also rich in beta-carotene which has been traditionally known as amongst the primary substances that can significantly reduce chances of developing cancer. This means that if the supplement is properly used, then the people using it have significantly lower chances of getting several forms of cancer. Consequently, it is very popular amongst people who are more prone of getting cancer because of various reasons such as genetic reasons and working in conditions that might increase chances of getting cancer amongst others.
Increasing body energy
Spirulina is also endowed with components which play a significant role in improving the general body energy. The particular nutrient that plays this role is vitamin B12 which is recognized and established as a critical source of body energy. Furthermore, the vitamin from this supplement is superior when compared with those from other supplements since it is not readily destroyed by stomach acid since it is derived from a substance which can endure and survive even in harsh conditions. Thus Spirulina is an ideal supplement to be used for fatigue since it is almost guaranteed to provide the necessary body energy.
Exercises endurance
Spirulina is also ideal to be used by people who do extensive exercises and activities which might require long endurance such as athletes. This is because the supplement is rich in proteins and carbohydrates which are known to rebuild worn out muscles and also provide the much needed energy from the carbohydrate components to people who might need to withstand tiring activities for long. The most appropriate time to use the supplement with aims of deriving the endurance benefits is just before starting the exercise so that it can work during the exercises. Hence Spirulina is an ideal supplement for people who might want to derive its various benefits.
(http://vitanetonline.com/forums/Index.cfm?CFApp=1&Message_ID=2659)
---
Does Lysine Help with Herpes Breakouts?



Date: September 30, 2011 02:22 PM
Author:
Darrell Miller (dm@vitanetonline.com)
Subject: Does Lysine Help with Herpes Breakouts?

Herpes and Lysine Relationship
For proteins to be utilized by body cells, they are broken down and metabolized into amino acids. Amino acids are the simple building blocks of protein which can be readily used by the cells of the body. There are 20 amino acids in which the human body uses. Eight of these are considered "essential" amino acids which mean that they are not produced by the body in natural ways but must be supplied through the diet or from the food we eat. One of the essential amino acids is Lysine.
Amino Acid Lysine
Lysine is has been long studied with its benefits on herpes simplex infections. Preliminary results showed that lysine supplementation on a regular basis can effectively inhibit the occurrence of genital herpes and sores related to herpes simplex virus.
Scientifically, there are two amino acids which have been discovered to have significant effects on herpes simplex virus, namely lysine and arginine. Lysine is effective in minimizing viral outbreaks and in improving the healing process of such infection. On the other hand, arginine can trigger occurrence of symptoms of the viral infection. The mechanism of action is said to be that lysine greatly inhibit the metabolism of Arginine. Clinical studies on tissues have revealed that arginine is the amino acid which is required by the herpes simplex virus to increase in number and become active.
Another use of lysine is that it can be employed as a mild anxiolytic. It has been found to have an effect on serotonin receptor sites on the digestive tract. Also, lysine plays a significant role in the proper growth of the individual and in the production of the chemical compound called carnitine which is a substance responsible for the metabolism of fatty acids into energy form. Carnitine in the blood also greatly helps in lowering blood cholesterol levels. Therefore, the risk of cardiovascular diseases associated with high cholesterol levels will be lessened. Another health benefit of lysine is that it can positively influence the absorption of the mineral calcium. As we know for a fact, calcium plays an important role in bone mineralization and maintaining its health and strength. Calcium is also required in the contraction of muscles such as that of the heart. Lastly, lysine is also required in the production of collagen. This chemical substance is necessary for bone and tissue growth and repair.
Lysine Deficiency
Deficiency of this amino acid will provide a feeling of nausea, dizziness, appetite loss, fatigue and stunted growth. Lysine can be obtained from the food we eat. Fish, especially sardines and cod, chicken, beef, lamb, eggs, milk and milk products like cheese and dairy and several fruits and vegetables contain high concentration of Lysine. The fruits rich in lysine include avocados, mangos, apples, papaya, pears and tomatoes. On the other hand, vegetables which have an abundant amount of lysine include legumes such as peas and beans.
While some people needs more amount of lysine supply, health experts have formulated concentrated levels of lysine in the form of supplements. Lysine supplements are available in the form of tablets, capsules, creams and suspensions.
Also, Red marine Algae may help relieve the outbreak as well.
(http://vitanetonline.com/forums/Index.cfm?CFApp=1&Message_ID=2469)
---
How Does Lycopene Help Improve Prostate Health?



Date: August 18, 2011 10:16 AM
Author:
Darrell Miller (dm@vitanetonline.com)
Subject: How Does Lycopene Help Improve Prostate Health?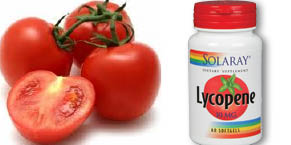 Lycopene is a bright red carotenoid pigment and phytochemical found in tomatoes and other red fruits and veggies, like red carrots, watermelons and papayas however not strawberries. Although most chemical carotenes has vitamin A activity, lycopene does not. Lycopene is an essential intermediate in the biosynthesis of many carotenoids and in Algae, plants, and other photosynthetic organisms.
An Anti-Oxidant?
A term that describes a large range of more about 600 pigments which give plants their red, orange or yellow colouring is carotenoid. Some of the most commonly known in a regular Western region diets are alpha-carotene, beta-carotene, lutein, zeaxanthin, and lycopene.
Attention has been paid most to alpha-carotene and beta-carotene since these are the ones that can be synthesized by our body to form vitamin A, one of the body's very powerful antioxidants.
Lycopene, in particular, is has even been credited with some of the many anti-oxidant functions previously credited to beta-carotene.
Prostate Health
Prostate cancer is most common among men over the age of 50. The cause of this type of cancer, like almost all other cancers, is unknown, but some studies indicate alteration in testosterone metabolism possibly plays a role in its development. Prostate cancer generally grows slowly and can be undetected until late in the stage of the decease since it does not show any symptoms in the early stages. Symptoms can include painful urination, a feeling of incomplete emptying of the bladder, or blood showing with the urine. According to some studies prostate cancer patients that supplement with lycopene in addition to surgical procedures to remove the testicles may experience, less bone pain, and live longer than those who does not supplement.
It has also shown that groups of patient that were tested with lycopene supplementation has a higher survival rate after a time frame of two years and no adverse side effects were observed in these men as well. This is achieved through lycopenes proven role in keeping the pathways open between cells which is vital in allowing the immune system to hold off cancer cells in its early stages. Although more research is still required to iron out what exact amount of lycopene will be most effective, the current results are already encouraging. However eating a moderately sized tomato a day can approximately provide 4 mg of lycopene and other tomato products, like an 8-ounce tomato juice or tomato paste provides up to 15 mg of lycopene just to give all the men out there an estimate. These are small portions of the diet that could easily be added without any major adverse effect to weight or health and seems too small to ignore given the possible benefits and minimal negative effects if any.
Additional Lycopene Benefits
It also has been found that lycopene can possibly as important as beta-carotene in protecting against the process of oxidation of Low Density Lipids (LDLs), also known as the "bad cholesterol", which is now held to be the main cause of atherosclerosis, or hardening of the arteries which leads to cardio-vascular diseases like stroke or heart attack.
Grab Some Lycopene today and experience the benefits for yourself!
(http://vitanetonline.com/forums/Index.cfm?CFApp=1&Message_ID=2398)
---
What is Red Marine Algae And What Are Its Health Benefits?



Date: June 01, 2011 04:21 PM
Author:
Darrell Miller (dm@vitanetonline.com)
Subject: What is Red Marine Algae And What Are Its Health Benefits?

Red Marine Algae And Your Health.
Red marine Algae refer to a large group of seaweeds that contain phycobiliproteins, which give them their red coloration. They are simple organisms in that they do not have complex tissues in contrast with terrestrial plants. Many species of red marine Algae plays an important role in the formation of coral reefs as they secrete calcium carbonate as well as provide nutrition for other marine species. Like plants, they are capable of making their own food by way of photosynthesis. And like most other seaweeds, they are excellent sources of vitamins, minerals, and other healthy organic compounds.
Scientific Classification
Rhodophyta is the taxonomic classification of all red marine Algae. It is oftentimes considered a part of the plant kingdom, but more recent definitions of plant suggest red Algae belong to a kingdom of their own. Rhodophyta is one of the largest groups of Algae, second only to green Algae. It consists of up to 6000 aquatic species that are widely distributed in the tropical, temperate, and even frigid zones. These species usually take up residence along the coastal regions and significantly contribute to the distribution, abundance, and ecology of organisms found in the extended perimeter of each continent.
Historical Uses
Seaweeds have become a part of the staple diet of many communities throughout history, and red marine Algae are one of the best sources of human nutrition among all seaweeds. For thousands of years, different species of red Algae have enjoyed significant presence in cuisines from all over the world. It is often consumed uncooked or added to salads. It is also an important ingredient in soups and stews. Ocean farmers have learned different techniques of domesticating crops of Algae, and cultivation has been the solution to the growing demand of red marine Algae in the past few decades.
Industrial Applications
Red marine Algae have steadily grown in economic value since the 20th century. In addition to their historical culinary uses, their application now extends to medical science. Several organic compounds have been isolated from different species of red marine Algae are now in wide use in the food and drug industries. For example, gelatinous substances are derived from agarophytes, any species of seaweeds that belong to rhodophyta. These substances are used in the production of beer, food preserves, ice cream as well as papers, fabrics, lubricants, and other personal care products.
Medicinal Value
Red marine Algae have a special place in antiviral research. Many species are now identified to contain organic compounds that are of medicinal value against several viruses. Decades-long studies have come to a conclusion that sulfated polysaccharides derived from red marine Algae have an inhibitory effect on replication of herpes simplex virus (HSV). There is good evidence that one class of sulfated polysaccharides called carrageenan offer some protection against transmission of herpes. Furthermore, recent studies have revealed that sulfated polysaccharides are potent inhibitors of HIV-1 in cell culture.
Red marine Algae is an excellent source of nutrients found in the sea. Get some red marine Algae and reap the benefits of this nutrient rich food today!
(http://vitanetonline.com/forums/Index.cfm?CFApp=1&Message_ID=2316)
---
Potassium Iodide (KI) Fact Sheet: What You Should Know



Date: March 28, 2011 04:53 PM
Author:
Darrell Miller (dm@vitanetonline.com)
Subject: Potassium Iodide (KI) Fact Sheet: What You Should Know

Facts About Potassium Iodide (KI)
1. Potassium iodide, or KI is an over-the-counter drug and an additive to food, including dietary supplements.
2. Potassium iodide can be found naturally in many types of seaweed - particularly those grown in iodine rich environments, such as brown Algae, kelp and bladderwrack - as well as in some salt water fish.
3. Commercial table salt, specifically iodized salt, and dairy products such as low fat yogurt, milk, and some cheeses also can be significant sources of the recommended allowance (RDA) of iodine.
4. Additionally, dietary supplements can contain seaweed or other potassium iodide sources, and should be calculated in ones daily intake.
5. The amount of potassium iodide in dietary supplements for nutritional and thyroid support is more likely to be measured in micrograms (a microgram is 1/1000 of a milligram).
Radiation and Potassium Iodide (KL)
1. The recommended adult dosage of KI in cases of radiation exposure is 130 milligrams, far higher than the normal nutritional need of 0.15 milligrams, or 150 micrograms, per day for an adult (RDA recommendation).
2. The consequences of iodine poisoning from overdosing can be extremely serious, and include nausea, seizures, vomiting, and shock.
3. KI protects only the thyroid gland against radiation exposure for approximately 24 hours per dose. KI should be taken within three hours of exposure.
For More Information:
1. U.S. Food and Drug Administration (FDA), Radiation Safety: www.fda.gov
2. Centers for Disease Control and Prevention (CDC), Radiation: www.cdc.gov
**Please note: you should only take KI on the advice of emergency management officials, public health officials, or your doctor – but never as a preventative measure in the doses recommended for radiation treatment.
(http://vitanetonline.com/forums/Index.cfm?CFApp=1&Message_ID=2261)
---
Green Foods Can Boost Improve Wellness



Date: April 19, 2010 10:29 AM
Author:
Darrell Miller (dm@vitanetonline.com)
Subject: Green Foods Can Boost Improve Wellness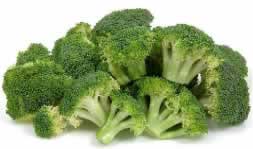 Green foods are phyto-foods that typically contain a high amount of chlorophyll, which is the substance that gives plants their green color. Also, chlorophyll allows the plant to use sunlight to access nutrients from the soil. These plants contain some of the most important nutrients, which includes vitamins, minerals, bioflavonoids, antioxidants, protein, amino acids, enzymes, and fiber. The high content of nutrients found in green foods makes theme extremely valuable for keeping the body in optimum health. Some green foods include Algae, cereal grasses, and legumes.
Green foods are not always green in color. There are a variety of colors that can be found in the green foods category. Some greens include spirulina, chlorella, blue-green Algae, wheatgrass, barley, alfalfa, broccoli, spinach, parsley, cabbage, rice grass, kale, and celery. Additionally, there are red, yellow, and orange green foods. These include the tomatoe, cranberry, cayenne, red and yellow peppers, orange juice, grapefruit, pineapple, brown rice, papaya, and squash. There is also a blue group of green foods, which includes grape skin extract, black cherry, beet juice, and elderberry. The white group of green foods includes apple pectin, garlic, and onion.

There are four green foods that are especially beneficial to the body. The first of these is baby broccoli. The federal diet recommendation for adults includes at least three cups of dark leafy greens in a week. This includes broccoli, kale, mesclun, and spinach. Broccoli sprouts are great because they contain more vitamins than the adult version. There is no need to take your greens as juice, unless you prefer them that way, as the full vegetable provides the body with much more fiber. Secondly, it is believed that the Chinese may have lower cancer rates because of their consumption of green tea.
Green tea should be consumed when it is freshly brewed, as bottled or instant tea has little key catechins to work as antioxidants. One may need to take green-tea pills or expect to spend a good deal of time brewing and drinking to get the full benefits. Research shows, concentrated green tea pill that are equal to eight to sixteen cups a day is required in order to boost the production of enzyme enough to make carcinogens less toxic. The third is limes, which are plentiful in vitamin C and act as a potent antioxidant. Scientists have shown that vitamin C, and potentially other antioxidants, can indeed inhibit the growth of some tumors. Lastly, it has been found that garlic may be responsible for blocking the formation of potent carcinogens in the liver. Additionally, it acts as a natural antifungal and possesses antibiotic like properties.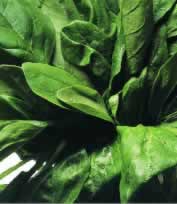 Green foods have gradually risen in popularity, as many individuals are becoming more and more concerned about their health. When they think they are not getting enough essential nutrients in their diets, they often turn to green foods. Everyone could benefit from the addition of green foods to their diet. This is especially true for those individuals who are in poor health. Additionally, athletes are in need of extra nutrients. This is because they often put their bodies under stress because of the intense training they go through.
Green food supplementation could help the body grow muscle and bone tissue. Pregnant women, along with those developing fetuses, could definitely use the extra nutrients, especially during development stages. For more information on the many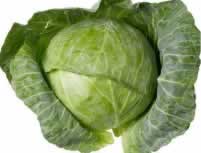 beneficial effects provided by green foods, please feel free to contact a representative from your local health food store.
(http://vitanetonline.com/forums/Index.cfm?CFApp=1&Message_ID=2156)
---
Clantro (Coriander Plant)



Date: November 05, 2009 01:51 PM
Author:
Darrell Miller (dm@vitanetonline.com)
Subject: Clantro (Coriander Plant)

Cilantro Heavy Metal Detox With Chlorella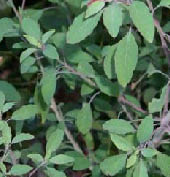 Planetary Herbals is pleased to introduce Cilantro heavy metal detox, a unique herbal cleansing formula for defense against today's environmental toxins. The herbs in Cilantro heavy metal detox are known to bind to heavy metals, helping to clear them from the body. Chlorella is added to increase the chelating and cleansing actions of cilantro. This combination also provides effective antioxidant support for overall cell health.
Planetary Herbals Cilantro heavy metal detox contains organic cilantro leaf and organic chlorella, for the purest product possible.
Herbs: Nature's Answer to a Toxic World
Cilantro (one of the names used for the leaves of the coriander plant, Coriandrum sativum) is an ancient herb that has been used for millennia for health and for its robust, savory taste. Beyond its culinary value, modern research has confirmed the benefits of cilantro as a natural means of internal cleansing.
Recent studies show the cilantro attaches to heavy metals in the bloodstream. This process, known as "Chelation," helps our bodies eliminate metals from our systems, and helps cleanse and purify our tissues, organs and blood. This process is supported with the addition of chlorella, single celled Algae that work synergistically to enhance cilantro's chelating and cleansing ability.

Binding heavy metals
Thousands of noxious chemical compounds, many of which didn't exist on the planet 100 years ago, now pervade our food, water, and air. Heavy metals like lead, mercury, arsenic, aluminum, and cadmium enter our bodies through food, air, cooking utensils, deodorant, and even the fillings in our teeth.
Cilantro's properties that enable binding with these toxins are thought to come from unique constituents, including citric acid, phytic acid, and electrolytes that attach to metals. The sequestration of metal ions by chlorella is assumed to be accomplished by surface ligands in the cell walls. Simply stated, both cilantro and chlorella contain properties that bind with metals, and chlorella additionally helps purge the bound metals from the organs.
Planetary Herbals: the PhytoDynamic Difference
Cilantro heavy metal detox is the latest in a herbal product line based on the principles of PhytoDynamics. PhytoDynamics unites a profound understanding of the interaction between plants and people, a commitment to holistic integrity of herbs for optimal efficacy, a strong grounding in scientific research, a world class quality control team, and a level of clinical expertise unmatched in the industry.
(http://vitanetonline.com/forums/Index.cfm?CFApp=1&Message_ID=2110)
---
Fight Cold Sores And Build Collagen



Date: April 29, 2009 10:18 AM
Author:
Darrell Miller (dm@vitanetonline.com)
Subject: Fight Cold Sores And Build Collagen

Lysine is an essential alpha-amino acid, in that it cannot be biosynthesized by the human body, and therefore must be taken in your diet or as a supplement. It is synthesized in plants from aspartic acid, and metabolized in the body to produce acetyl-Coenzyme A (acetyl-CoA).
Before discussing its action on herpes, we shall first have look at how Lysine helps with the formation of collagen. Collagen is a protein that is produced in the body from lysine and proline, another amino acid. In fact the primary role of amino acids in your diet is as building blocks to form the much larger protein molecules.
Collagen is fibrous, and forms the connective tissue such as cartilage, ligaments, tendons, blood vessels and skin. Even the external parts of the ears. It literally holds our skeletons together, and wraps the whole body up in skin, so if we had no collagen we would literally fall apart! Collagen is also used by body cells to form the matrix that the body cells use to attach to each other and is one of the most important types of tissue in your body.
It is so ubiquitous that over 30% of the protein contained in your body is collagen, and it is designed for its structural strength as opposed to its ability to take part in chemical reactions as other proteins are. Lysine and Vitamin C are essential for the maintenance and formation of collagen.
There is not a lot of lysine in collagen - only about 4%, but it is very active in the cross-linking that forms the fibrils of collagen. Fibrils are the hair-like structures formed in a triple helix arrangement by three protein chains twisting round one another. The fibrils are bundled together in a straight line that has amazing tensile strength. The tensile strength of collagen is, weight for weight, stronger than steel!
In order for lysine to take part in this process effectively, some molecules have to be hydroxylated and others oxidized, forming aldehydes. Things can go wrong here, and deficiencies in the metabolic process can lead to some heritable conditions, or diseases of connective tissue. Among these are lathyrism, Cutis-Laxa and the Menkes kinky hair syndrome.
However, lysine is a very versatile amino acid, and not only is it necessary for the biosynthesis of all proteins, but is also heavily involved in the production of enzymes, hormones and antibodies. It is an important component of the calcium absorption process, and also, as previously stated, can be used in the treatment of herpes simplex.
This form of herpes is known commonly as 'cold sores', and is a result of the activity of the herpes virus. Viruses do not reproduce in order to ensure the 'continuation of the species', but replicate. In order to achieve this it requires the help of another amino acid, arginine. This is a common amino acid whose sources include grains, seeds, peanuts, raisins and chocolate.
Lysine and arginine competes for the absorption and entry of tissue cells, and reduces the strength of arginine, so preventing the growth of herpes. For this reason a supplement of lysine can be used to reduce the effects of the herpes simplex virus, and lessen the symptoms of the cold sore.
However, it is not only cold sores but other forms of herpes that lysine can help to relieve. Herpes zoster is a virus that causes shingles. This virus is generated by the reactivation of the dormant varicella-zoster virus left in the tissues after chickenpox. It is a recurrent condition, and lycine can help to reduce recurrences as well as its severity. Apart from being an effective defense against herpes, and forming collagen, the amino acid imparts several other benefits to the human body.
Among these is osteoporosis. L-lysine is involved in calcium absorption in the intestine, and also helps to reduce the loss of calcium in the urine. In osteoporosis we have to try to make every calcium molecule ingested in the diet to be incorporated in the bone structure. L-arginine can work with lysine to enhance the activity of the body cells that produce bone.
Canker sores are often mistaken for cold sores, but they are actually quite different. They are small sores inside the mouth, and appear in the form of very painful ulcers. The cause is unknown, but is believed to be a virus, and lysine appears to help the condition. Although there have been no proper clinical tests carried out on its use as a remedy for canker sores, lysine appears to help, and a supplement is recommended as a treatment by many doctors. It will do no harm, and anybody suffering from these tiny but painful sores will try anything.
Although lysine deficiency is rare, it can occur, particularly amongst those observing a vegetarian macrobiotic diet, and also in athletes who frequently undertake vigorous exercise, especially with too little recovery time. The effects of a deficiency are fatigue, nausea, appetite loss, anemia, slow growth and kidney stones. The latter is likely due to a failure to absorb calcium, that L-lysine promotes, and the formation of calcium oxalate and other insoluble salts in the kidney.
Dietary sources include beans and other legumes, and although it should be available in cereals, baked foods and doughnuts, for example, the carmelization of sugars binds the lysine to the sugar, and so reducing its bioavailability. However, you can also get it in cheese, eggs, tofu and red meats.
If you are taking an arginine supplement, you should consult your physician prior to taking lysine. The reason for this is that lysine and arginine share biochemical pathways, and arginine can reduce the effective concentration of lysine.
However, it has not been tested by the FDA, nor approved, and any use is at your own risk. This risk appears to be very small, although its manufacture is not regulated. However, do not let this bother you: the proof of the pudding is in the eating as they say.
Many have found lysine to be effective with collagen or herpes problems, and a supplement of between 3,000 and 9,000 mg per day is recommended for those with herpes viral infections. It is not recommended for children under two years old. Lysine is available at your local or internet health food store at discount prices. Look for name brands to ensure purity and quality of the product you purchase.
Another Great Cold Sore Remedy is Red Marine Algae!
(http://vitanetonline.com/forums/Index.cfm?CFApp=1&Message_ID=1998)
---
Herbs



Date: October 08, 2008 09:41 AM
Author:
Darrell Miller (dm@vitanetonline.com)
Subject: Herbs

Comfrey, one of the most valuable herbs known to botanical medicine, has been used for centuries to heal. It is full of amino acid, lysine, B12, and vitamins A and C as well as high in calcium, potassium, phosphorus, and protein. Additionally, it contains iron, magnesium, sulphur, copper, zinc, and eighteen amino acids. Echinacea is an herb that stimulates immunity within the body and increases its ability to fight infections. It includes vitamins A, E, and C, as well as iron, iodine, copper, sulphur, and potassium. Fennel is used to help stabilize the nervous system and move waste material out of the body.
It also has properties to help against convulsions and mucous and contains potassium, sulphur, and sodium. Garlic acts to rejuvenate the body in all of its functions as it stimulates the lymphatic system to help rid the body of toxins. This herb contains vitamin A and C, selenium, sulphur, calcium, manganese, copper, vitamin B1, iron, potassium, and zinc.
Along with the above herbs, there are others that are good for helping with herpes. Ginger is very effective in its ability to cleanse the bowels, kidneys, and skin and contains protein, vitamins A, C, and B complex, as well as calcium, phosphorus, iron, sodium, potassium, and magnesium. Mullein loosens mucus within the body and moves it out of the body. It is high in iron, magnesium, potassium, and sulphur and also contains vitamins A, D, and B complex. Sweet birch cleanses the blood and is extremely high in fluoride. It also contains vitamins A, C, E, B1, and B2, and calcium, chlorine, copper, iron, magnesium, phosphorus, potassium, sodium, and silicon. Thyme, which destroys fungal infections and skin parasites, has B complex, vitamins C and D, and iodine, sodium, silicon, and sulphur. White willow is also helpful in herpes, as it has a strong antiseptic ability for infected wounds, ulcerations, and eczema.
Along with all of the above herbs, there are many herbs that help protect and build the nervous system, which is closely related to the immune system. These herbs include: alfalfa, dandelion, fenugreek, gotu kola, hops, kelp, lady's slipper, lobelia, parsley, passion flower, skullcap, wood betony, and red clover. Additionally, there are many herbs for circulation, which increase blood supply to the heart muscles and entire body. Good circulation is crucial for a healthy immune system and can be improved with capsicum, garlic, gentian root, hawthorn berries, kelp, licorice root, and lecithin.
Because the glands regulate many major body functions, these functions often interrelate with the circulatory and nervous systems. Some glandular herbs include: golden seal, Siberian ginseng, burdock, Echinacea, sarsaparilla, black walnut, chaparral, and red clover blossoms. Along with the above, there are several herbs that help with the skin, which can be extremely beneficial to those who are dealing with herpes.
Red marine Algae is a natural Algae that grows in the ocean. This Algae is harvested by many countries including China, Japan, and the United States. Red marine Algae contains polysaccharides that can boost the immune system. These special polysaccharides stimulate the immune system to fight viruses and disease which can help fight herpes.
Among these herbs is aloe vera, which helps to clean, soothe, and heal the skin as it contains calcium, potassium, sodium, manganese, magnesium, iron, lecithin, and zinc. Also, comfrey, golden seal, myrrh, bayberry, and oat straw are all good herbs for the skin. As you can see these herbs are loaded with vitamins, minerals and polysaccharides which are essential to the body to keep the immune system strong and the body able to fight off viruses and disease.




--
Buy Herbs At Vitanet ®, LLC


(http://vitanetonline.com/forums/Index.cfm?CFApp=1&Message_ID=1909)
---
Chlorella



Date: October 03, 2008 10:58 AM
Author:
Darrell Miller (dm@vitanetonline.com)
Subject: Chlorella


A lot of us eat without really thinking about the food that we are putting into our bodies. This is extremely unfortunate because diet is crucial to human health. A good diet depends on choosing what to eat and how much to eat, because otherwise food can actually harm someone. People's food choices in Japan have significantly changed in recent years, with the Japanese diet becoming more and more like the American and European diet, leading to an increase in various diseases that are associated with the Western diet increasing in Japan. This new Japanese diet is high in protein and fat and low in fiber, just the way the Western diet is.
These dietary changes have caused an increase in body fat, sticky blood, damaged blood vessel walls, and rise in dietary-related diseases like hypertension, diabetes, hyperlipemia, cancer, heart disease, and cerebrovascular disease. These diseases are abundant in Western countries, with the number one cause of death in the United States being heart disease. It has been found that the main cause of death in many advanced countries is related to diet.
Chlorella has the ability to prevent diseases that are caused by diet. Chlorella is a type of Algae, the very origin of the food chain, and is a highly regarded health-food supplement for use in maintaining the human body. Introduced to the health-food marketplace about 40 years ago, chlorella was first established in Japan and today is produced by Japan, Korea, Taiwan, and Indonesia.
Not only is it used for health-food supplementation, but also in processed foods, food additives, medication additives, marine feeds, feed additives, and fertilizers. Chlorella is helpful in supplementing nutrients of high-quality, plant-based proteins, vitamins, minerals, chlorophyll, and antioxidants. It has been shown to help lower cholesterol, regulate the intestines, detoxify the body, lower blood pressure, and regulate the immune system, In short, chlorella helps the human body to maintain balance.
It is likely that Chlorella appeared on the Earth many thousands of years ago. It is a fresh-water, one-celled green Algae that can be found widely in lakes and marshes throughout the world. This plant was discovered and named by M.W. Beyerinck of Holland in 1890. In size, chlorella is 2 to 10 microns, which is slightly smaller than a red blood cell. It is an ancestor of such vegetables as spinach and pumpkins. As compared to other plants, chlorella has a high concentration of chlorophyll, making its capability for photosynthesis many times higher than that of other plants. Because of its high-quality, plant-based protein, vitamins, minerals, dietary fiber, and antioxidants, chlorella is able to maintain human health and prevent and treat disease.
Diseases including hyperlipemia, hypertension, diabetes, arteriosclerosis, heart disease, stroke, and cancer are closely related to diet. Heredity, aging, and environmental factors including chemical substances and stress are also all liked to the above diseases. These diseases are on the rise in advanced countries, with a lot of them being the most prevalent causes of death in many countries. To prevent diet-related illnesses, the diet must be balanced and lowered immune function must be improved.
The body also needs to be protected from health-threatening chemical substances and stress. Scientists have found that Chlorella is effective for balancing the diet, improving lowered cell function and resistance, and detoxifying chemicals and alleviating stress. Many diet-related diseases can be prevented and treated by simply adding Chlorella to ones diet.




--
Buy Chlorella at Vitanet ®, LLC


(http://vitanetonline.com/forums/Index.cfm?CFApp=1&Message_ID=1908)
---
NOW® Introduces Genuine Whole Food™ Labeling



Date: September 27, 2008 01:23 PM
Author:
Darrell Miller (dm@vitanetonline.com)
Subject: NOW® Introduces Genuine Whole Food™ Labeling

NOW is excited to highlight our line of Genuine Whole Food products with a new icon. These existing products include a wide range of items, including NOW® Flax, Alfalfa Juice, Blue Green Algae, Kelp, Spirulina, Aloe, Hoodia, Colostrum, and Chlorella. One of the most exciting to join this new product category is an Organic Red Yeast Rice that is sourced right here in the United States.
In order to provide you and your customers with the finest possible product, these items undergo a delicate process that helps retain the highest concentrations of nutrients and other beneficial extracts. They are minimally processed without adding or creating new isolates, and we do not spike our active ingredients. This results in safe ingredients that provide nutrients in their original form. NOW® Genuine Whole Foods are concentrated using only deionized water; no harsh chemical solvents are used at any stage during the process.
When it comes to the products that enter your body, natural is always better. Not only are natural products free of potentially dangerous chemicals, they also contain a wide range of nutrient compounds that cannot be recreated in a laboratory. All NOW Genuine Whole Food supplements are 100% natural and free of artificial colors, flavors, sweeteners, and preservatives. Our new Genuine Whole Foods icon identifies this commitment made to product quality. Each product delivers a ratio of nutrients similar to that found in natural food sources. This results in greater nutrition that your body can use in the most effective manner possible.
Unlike other companies that offer only a small selection of Whole Food-based products and ingredients, or none at all, NOW has a diverse selection of 68 SKUs that encompasses a wide range of health and wellness needs.
(http://vitanetonline.com/forums/Index.cfm?CFApp=1&Message_ID=1903)
---
Fiber



Date: September 12, 2008 09:43 AM
Author:
Darrell Miller (dm@vitanetonline.com)
Subject: Fiber

The ileocecal valve, which is made up of sphincter muscles that close the ileum, prevents toxins and other materials that are released by the appendix from entering into the small intestine. Additionally, the ileocecal valve helps to keep digested material in the small intestine until all of the nutrients have been absorbed. When the food residue is ready for elimination, the small intestine mixes bile, mucus, and other excretions with the food residue and releases it systematically through the ileocecal valve into the large intestine. This process prevents an overload of material in the intestine for the body to eliminate.
When the toxic material of the colon is able to enter back into the intestine, where it becomes rapidly reabsorbed, ileocecal valve syndrome occurs, which can lead to infection and disease. Symptoms of ileocecal valve syndrome include constipation, diarrhea, fatigue, irregular bowel movements, lower right bowel tenderness, acne, immune weakness, migraines, and duodenal ulcers.
To avoid ileocecal valve syndrome one should eat a diet that is high in fiber and includes whole grains. These whole grains should be soaked and cooked in order to avoid irritating the valve. Foods that cause constipation such as diary products, meat, and bananas should be avoided. Raisins, figs, and stewed prunes should be eaten for breakfast. More fresh fruits and vegetables should be added to the diet. Softer raw vegetables such as leaf lettuce, spinach, avocados, sprouts, and tomatoes should be used first.
Additionally, one should reduce the amount of meat that they eat and take a fiber supplement in order to avoid constipation. Fasting on juices two or three days a week will help to speed the healing process of the digestive tracts. Grains that are thermos-cooked are healing on the digestive tract and rich in enzymes, vitamins, minerals, and protein. The slow cooking process protects the body from destruction of vital enzymes. Milet, buckwheat, and basmati brown rice can also be eaten for breakfast, as they are easy for the body to digest and extremely nourishing. Raw vegetables and fruits, steamed vegetables, yams, and avocados are all also extremely helpful in healing the digestive tract, so they are recommended.
Nutritional supplements that can assist with ileocecal valve syndrome include antioxidants, vitamin A, B-complex, vitamin C with bioflavonoids, calcium, magnesium, essential fatty acids, blue-green Algae, acidophilus, and plant digestive enzymes. Also, aloe vera juice, cat's claw, grape seed extract, pau d'arco, licorice, goldenseal, slippery elm, and comfrey are great herbal aids for helping for ileocecal valve syndrome.
Colon health is a lot more important than most people realize, as the digestive process is directly related to the health of the body, immune system function, and overall longevity. When any disease occurs, the colon should be the first thing looked to for treatment. By understanding what it means to have a healthy colon, adding fiber, nutritional supplements, herbal aids, and a change in diet, one can promote overall colon health. Eating habits should be changed slowly and unhealthy, nutrition robbing foods should be eliminated from the diet and replaced with whole grain foods, fruits, and vegetables.

--
Buy Fiber at Vitanet ®, LLC


(http://vitanetonline.com/forums/Index.cfm?CFApp=1&Message_ID=1889)
---
Folic Acid



Date: August 19, 2008 08:38 PM
Author:
Darrell Miller (dm@vitanetonline.com)
Subject: Folic Acid

Folic acid is an important vitamin to the developing fetus in that it aids cell development, particularly those cells involved in the development of the baby's spine. A deficiency can result in neural tube defects, in which the neural tube, down through which the central nervous system passes, fails to close properly.
However, let's first discuss the substance itself so that its function in that process can be more easily understood. Neither should we ignore the other benefits that folic acid gives us, or the problems we can have in the event of a deficiency.
Folic acid is a form of Vitamin B9, sometimes referred to as Vitamin M. Its anionic form is known as folate, which is the form in which it is frequently offered in supplements. Incidentally, it gets its name from the Latin for leaf, so is from the same root as foliage. It is water soluble, and like Vitamin C can be leached through the body if not immediately used.
It is available naturally from leafy and green vegetables such as lettuce, broccoli, spinach and peas, but is also available in fortified breakfast cereals, sunflower seeds and some fruits. You would not normally suffer a deficiency, but if you are taking anticonvulsants, have liver problems or undergoing kidney dialysis, then you might need a supplement. Pregnancy, of course, is the important case in which a supplement should be taken, although, surprisingly, many mothers-to-be are unaware of this.
New body cells need folate for their production, particularly when they are dividing and growing rapidly such as during pregnancy and in infancy. The formation of DNA depends on many chemical entities, among them four nitrogenous bases, of which three, thymine and the two purine bases, adenine and guanine, depend on folate for their synthesis. If the growing fetus is lacking folate then DNA synthesis will be hindered. This retards cell division and growth.
Among the conditions this can cause are a form of anemia known as megaloblastic anemia, and neural tube deficiencies, where the sheath that surrounds the main nerve canal up the spine fails to close properly. The best known of such neural tube defects is spina bifida, though any condition caused by a lack of cell division can also occur. Anemia can be contracted by both adults and children, since production of red blood cells takes place constantly throughout your lifetime. These are the reasons why folic acid or folate is used in breakfast cereals.
The biochemistry is fairly simple to understand, and is important because it explains the importance of two other B vitamins, B3 and B12, in DNA synthesis. The initial stages are a six step reaction that forms methyl tetrahydrofolate from folate, starting with the reduction of folate to dihydrofolate, and then a further reduction to the tetrahydrofolate (THF). Vitamin B3 (in the form of nicotinamide adenine dinucleotide phosphate) is an essential cofactor for these reductions. Vitamin B12 is necessary as an acceptor for the methyl-THF so that it can continue along the biochemical pathway - now that is too complex to discuss here!
However, the inference you can rightly draw from this is that a deficiency of Vitamin B12 can cause what is known as a 'methyl trap', whereby the methy-THF cannot be used, and so a deficiency in Vitamin B12 can lead to the same symptoms as a folic acid or folate deficiency.
The implications of that are that vitamin B12 is also an essential component of a pregnant woman's diet. The problem here is that this vitamin is available only from animal sources, including dairy products. Its presence in vegetable organisms such as certain Algae and fungi has been proposed, but it is believed that the cobalamin (chemical term for the vitamin) from these sources is not bioavailable to humans.
Vegans, therefore, who do not eat dairy products, will need a Vitamin B12 supplement in addition to folic acid or folate, particularly when they are pregnant and with young growing children. In this respect, a vegan diet is unsuitable for young children until their rapid growth period has stabilized.
For those of you wondering why the biochemistry above was discussed: that is your answer. Such discussions can frequently explain why certain supplements are necessary, or certain diets should be reconsidered under particular circumstances. Such things are easier to understand and accept when the logic behind them are explained. A folic acid supplement taken from the onset of pregnancy up to 12 weeks at least, and also a Vitamin B12 supplement in the case of those with a low meat intake, should prevent neural tube defects such as spina bifida.
A daily supplement of 0.4 mg should be sufficient, along with a diet rich in green vegetables, fortified cereals and breads and oranges. Your greens are best steamed since prolonged boiling destroys folic acid - as it destroys Vitamin C. One source of folic acid that you might read about is liver, and its additional iron content might lead you to believe this to be a good component of your diet when pregnant. However, although normally a very nutritious food, liver should be avoided during pregnancy due to its high Vitamin A content. This can be harmful to your baby.
Finally, there are some circumstances under which the dose during pregnancy should be greater. If you have previously had a child with a neural tube defect, or have an NTD yourself (or your partner), if you are diabetic, if you have celiac disease (a gluten allergy) or are taking anti-epileptic medication, you should increase your dose to 5 mg (milligrams) for which you will likely need a prescription from your physician.
NTD is rare, so don't over-worry much about it, but take the above precautions to put your mind at rest since pregnancy is not a time during which you should be nervous but to enjoy. That will pass on to your growing baby, which will then itself be happy.

--
Buy Folic Acid At Vitanet ®, LLC


(http://vitanetonline.com/forums/Index.cfm?CFApp=1&Message_ID=1871)
---
DHA



Date: August 15, 2008 03:51 PM
Author:
Darrell Miller (dm@vitanetonline.com)
Subject: DHA

DHA is the most abundant essential fatty acid (polyunsaturated fatty acids) found in the brain and retina. DHA is essential for the proper functioning of our brains as adults, and for the development of our nervous system and visual abilities during the first 6 months of life. DHA is found in cold water fatty fish, including salmon, tuna (blue fin tuna have up to five times more DHA than other types of tuna), mackerel, sardines, shellfish, and herring. Lets take a look at what DHA can do for you.
DHA makes infant formulas more like human milk than "conventional" formula containing Alpha-linolenic acid and linoleic acid, which are precursors to DHA. It has been an ingredient in several brands of premium infant formula sold in North America since 2001. Mead Johnson was the first infant formula manufacturer to add DHA and ARA (arachidonic acid) to its Enfamil Lipil product, several other manufacturers have followed. DHA levels in breast milk are higher if a mother's diet is high in fish.
DHA is also present normally in very high concentrations in the retina. DHA supplementation would be particularly important for mothers who have consumed excessive alcohol, because alcohol inhibits the desaturase enzymes necessary for DHA synthesis. Docosahexaenoic Acid (DHA) is a type of Omega-3 fatty acid, a nutrient that has been studied for its role in heart, brain and eye health. An experiment that studied the individual effects of EPA and DHA found that EPA reduced natural killer (NK) cell activity and cell-mediated immune response, but that DHA does not so this study concluded that the immune-suppressing effects of fish oil are mainly due to EPA, not DHA.
Omega-3 fatty acids found in fish oil help lower triglycerides (fats in the blood), lower blood pressure, reduce the risk of blood clots, improve the health of arteries and reduce the amount of arterial plaque (which narrows arteries and causes heart disease). Many people believe that excessively high omega-6 rather than omega-3 in the modern diet is responsible for an increase in allergies and the need to take aspirin to reduce the risk of heart attack (myocardial infarction).
Sunflower, safflower and corn oil are particularly rich sources of linoleic acid, which is at the root of the omega-6 fatty-acid family. The ability of enzymes to produce the omega-6 and omega-3 family of products of linoleic and alpha-linolenic acid declines with age this is why we need more omega 3 DHA in our diets. In fact, a high omega-3 fatty acid diet increases the alpha-tocopherol content of heart muscle membranes by five times, and this effect is most prominently associated with DHA because the heart muscle prefers DHA as its raw materials to manufacture and strengthen its membranes.
Dietary DHA may reduce the risk of heart disease by reducing the level of blood triglycerides in humans. Low levels of DHA result in reduction of brain serotonin levels and have been associated with ADHD, Alzheimer's disease, and depression, among other diseases, and there is mounting evidence that DHA supplementation may be effective in combating inflammatory bowel disease as well.
Dietary changes in the past century have lowered the consumption of omega-3 to a state of subclinical deficiency that is epidemiologically related to cardiovascular disease, inflammatory disorders, mental and psychiatric diseases and suboptimal neurodevelopment. Decreases in DHA in the brain are associated with cognitive decline during aging and with onset of sporadic Alzheimer disease. DHA has a positive effect on diseases such as hypertension, arthritis, atherosclerosis,, adult-onset diabetes, mellitus, thrombosis, and some cancers.
In conclusion, if consuming DHA through your diet is impossible, you can purchase DHA as a supplement in two common forms: Fish oil capsules or DHA extracted from Algae. Consuming DHA may help support body tissues in which DHA is prevalent — especially the brain, nervous system, heart, retinas, and colon. Staying healthy is important, have you had your DHA today?

--
Buy Pure DHA at Vitanet ®, LLC


(http://vitanetonline.com/forums/Index.cfm?CFApp=1&Message_ID=1868)
---
Spirulina



Date: August 13, 2008 12:44 PM
Author:
Darrell Miller (dm@vitanetonline.com)
Subject: Spirulina

A lot of people are eating healthier nowadays, as empty processed diets are being restored to more wholesome foods, causing a more conscious society to be emerging. It is important now more than ever to understand how natural foods can help us to lose weight and create a better life. Spirulina is a small spiral-coiled organism that is one of the oldest living things on earth. Spirulina also called blue-green Algae is a nutritional powerhouse and supplies numerous benefits. For centuries it has been nourishing people and is becoming an increasingly popular option among dieters and health seekers.
Spirulina thrives in hot climates where it grows in ponds and lakes, producing twenty times more protein than soybeans that grow on an equal-sized amount of land. It actually has the richest known protein content at 60 to 70 percent. This vegetable is easy to digest and allows dieters to meet their needs for this nutrient while fighting off the craving for meat, unwanted fat, and cholesterol. The concentrated protein found in spirulina can encourage natural body weight by eliminating the highs and lows in blood sugar that come along with a high-carbohydrate diet. This effect of stabilizing blood sugar helps people with hypoglycemia.
Spirulina was originally used for food by African villagers before the Aztecs recorded consuming spirulina in what is now Mexico over five centuries ago. In India, small amounts of spirulina were used to help improve the general well-being, by enabling vegetarian villagers to maintain a healthy weight without eating meat. Spirulina was rated a better food than most other protein sources by researchers at the Toronto's McGill University when studying severely malnourished children. If you aren't consuming the recommended servings of fruits and vegetables, just one spirulina serving can give you ten times more beta carotene than carrots.
In a study at McGill University, spirulina was given to thirty men with mild hypertension and high cholesterol; results were shown to reduce cholesterol levels in all participants. The total cholesterol levels dropped significantly, but returned to baseline when the spirulina was stopped. Spirulina contains gamma-linolenic acid, which is the same nutrient that is found in mother's milk. When it is taken in large quantities, GLA has been shown to contribute to the prevention of cardiovascular disease and hormone regulation.
Scientists at UC Davis School of Medicine found that spirulina increases the production of cytokines, which provide a major defense against viruses and cancer cells. Cytokines are good for the body because they stimulate the cells that target cells which target certain pathogens. The more of these cells that you have available, the more attack forces you have to fight the cells.
The chlorophyll which is found in spirulina makes it a natural cleanser, as well as a natural appetite suppressant; making it favorable for dieters. This is extremely useful for people who are trying to lose weight or are fasting. Because spirulina is so rich in vitamin B12, iron, and magnesium, it is great for men, women, children, and vegetarians who are prone to deficiencies in these nutrients.
In conclusion, today's spirulina is grown using modern methods and available in tablets, capsules, and powders. Spirulina is a great addition to one's diet whether they are trying to boost overall health or manage weight. Stop in to your local health food store and ask about spirulina and how it can help boost your health.

--
Buy Spirulina at Vitanet ®, LLC


(http://vitanetonline.com/forums/Index.cfm?CFApp=1&Message_ID=1864)
---
DHA - Fish Oil



Date: July 31, 2008 03:03 PM
Author:
Darrell Miller (dm@vitanetonline.com)
Subject: DHA - Fish Oil

A lot of research has been preformed over the past twenty years which has concluded that fats and cholesterol play a huge role in the development of heart disease, which happens to be the number one killer in the United States. It has been found that certain types of cholesterol in our blood can eventually lead to a buildup of plaque in the arteries, which restricts the blood supply to the heart and sets us up for a potential heart attack.
These researchers found it ironic when looking at the Greenland Eskimo, whose diet is rich in animal fat, but who is almost entirely free from coronary artery disease. Studies have proved that high levels of DHA and EPA that are found in the fish, seal, and whale diet of the Eskimo is what protects them from the heart disease that many people in the United States battle.
In order to improve cardiovascular health, DHA must performs many tasks. Increased DHA and EPA levels have been shown to lower total serum cholesterol. It has also been shown to selectively lower LDL cholesterol while elevating protective HDL cholesterol. Additionally, DHA and EPA supplementation lowers triglycerides. In terms of heart health, these omega-3s also reduce the tendency of platelets to clump and adhere to blood vessels and the blood vessels themselves to constrict.
Although diets that are high in fat content are believed to be potential risk factors for the development of certain types of cancer, especially breast cancer, the rates for some common cancers are relatively low among the Eskimos of Greenland and Alaska even though they have a high fat intake. Studies preformed to look into this fact concluded that the type of fat consumed may be important in determining cancer incidence, rather than just the overall fat intake.
DHA and EPA consumption suppresses the formation of a lot of leukotrienes, which are compounds that affect many different body systems. These leukotrienes stimulate bronchial contraction and are strongly associated with asthma, as they stimulate the production of mucus, affect cerebral circulation, and are powerful pro-inflammatory agents. To sum it up, leukotrienes can contribute too several severe health conditions, so consuming DHA and other fatty acids, have shown to reduce the production of leukotrienes by as much as seventy-five percent. Also, supplementation causes immune and inflammatory responses to be greatly diminished, which is especially important for immune response disorders such as rheumatoid arthritis and inflammatory bowel disorder.
Unless people are eating a good amount of fatty fish and other sea foods daily, it is likely that both adults and children are deficient in DHA. To ensure the proper amount of DHA in the most effective way, one should take DHA in supplement form. Research has shown that consuming DHA exclusively from fish oil may have some drawbacks, specifically the taste of fish.
Fish oils that contain both DHA and EPA are now available in capsule form, which allows one to avoid the issue of taste. For those who prefer to have their supplements from a plant source, microAlgae, the food source of fish, is a great source of DHA. This source can be used by both vegetarians and individuals on low-fat diets, both of whom are extremely vulnerable to having a lower dietary DHA level.
Also, if you are having trouble with fish oil softgels give vectomega dry fish oil a try. vectomega is a tablet form of fish oil you can take once daily to get your needed DHA and EPA to enhance your health.

(http://vitanetonline.com/forums/Index.cfm?CFApp=1&Message_ID=1848)
---
Rescue From High Cholesterol



Date: July 01, 2008 05:22 PM
Author:
Darrell Miller (dm@vitanetonline.com)
Subject: Rescue From High Cholesterol

Cholesterol is an unsaturated waxy solid that is manufactured in the body and has important functions relative to cell membrane management. It is also known to help produce bile to digest fats and can help in metabolizing fat-soluble vitamins. Cholesterol is both made in tissue membranes and derived through the diet. This is where the basis of good and bad cholesterol comes into play. Cholesterol that is made in tissue membranes is transported by high-density lipoprotein (HDL), which delivers the cholesterol to the liver. HDL is thought to remove cholesterol from arteries and delivers it back to the liver for processing. Increased levels of HDL have also been deemed as protective against heart disease. Low-density lipoprotein (LDL), on the other hand, is dietary cholesterol that is transported and carries cholesterol from the liver to tissue membranes.
This factor is not what makes LDL cholesterol bad, instead it is the amount of cholesterol in the wrong place at the wrong time. Large amounts of cholesterol and LDL in the arteries can lead to plaques that gradually damage arteries over time, which leads to heart attack, stroke, or some other type of heart and vascular diseases. Because of these reasons, cholesterol management for heart and vascular health focuses on lowering LDL cholesterol. What is often overlooked is the value of raising HDL cholesterol levels, which can improve removal of cholesterol from dangerous locations in the arteries.
The diet greatly influences health, and by addressing macro and micro nutrients, cholesterol health can be greatly reduced. Macro nutrients that affect cholesterol include fiber, protein, and fats. Micro nutrients are things such as vitamins and minerals, especially those that have potent antioxidant mechanisms, which can affect lipid peroxidation. Fiber, which has long been recommended by the American Heart association (AHA), lowers total and LDL cholesterol levels, while raising HDL levels. Although fiber is straightforward, the trick with protein is to always find a good source that does not have saturated fat and cholesterol that can negate its benefits. Although whey protein is animal-based, it has been shown to lower LDL cholesterol. However, many people have looked to soy to provide cholesterol-managing protein.
When it comes to natural products, there are a few key nutrients that can help with cholesterol management. Among these are DHA, EPA, Omega-3s and 6s, Vitamin E, Vitamin B, and Niacin. Limiting oxidative stress and lipid peroxidation are also important components of cholesterol management. Although micro nutrients give a good level of protection from oxidation, a large amount of antioxidant fighters comes from botanicals, flavonoids, and carotenoids. Some flavonoids that can help with cholesterol care include cocoa, tea, and fruit.
Citrus bioflavonoids also help with antioxidant management, especially when they are combined with vitamin E. Fruits such as pomegranate and grape seed extract help to limit LDL oxidation. Botanicals such as garlic, which contain antioxidant constituents help to lower total and LDL cholesterol while still maintaining HDL levels. Other suggestions to help maintain healthy cholesterol levels include pine bark extract as well as some types of Algae.
Whether you're attempting to use just one or many of these approaches to battle cholesterol levels, there are many well-researched ways to both lower the bad and raise the good cholesterol.

--
Find Good Cholesterol at Vitanet ®, LLC


(http://vitanetonline.com/forums/Index.cfm?CFApp=1&Message_ID=1830)
---
Broken Cell Chlorella - Single Celled Micro alga



Date: April 21, 2008 05:06 PM
Author:
Darrell Miller (dm@vitanetonline.com)
Subject: Broken Cell Chlorella - Single Celled Micro alga

Chlorella is what is known as a micro alga, a single celled vegetable organism that grows in fresh water. MicroAlgae are microscopic species of plant life that are likely responsible for the biological evolutionary history of our planet. Most people associate Algae with seaweed: marine plant life. However, this is a restricted view since Algae are also common on land, although are rarely conspicuous and still require an aqueous environment if not necessarily a salt water ocean.
The reason for this is that Algae have no vascular tissue to draw moisture up into the body of the plant as terrestrial plants do, and they tend to be found in tropical regions, on snow in areas of the Arctic and also on exposed areas of stone and rock in symbiosis with fungi in the form of lichens. They can also be found in freshwater ponds and rivers, and chlorella is one of these.
Its scientific name is Chlorella pyrenoidosa, and it occurs worldwide. It is said to have the highest concentration of chlorophyll of any other known plant in addition to its other highly nutritional content. The superlatives are almost limitless for such a small plant that most of the general population is unaware of. It is the first plant known to have a true nucleus, it has been around for about two and half billion years, and it can multiply itself fourfold making it the fastest growing species of plant known on earth. It beats other fast-growing Algae and bamboo out of site.
So what of its nutritional content? It is believed by NASA to be the ultimate foodstuff for long-term travel in space and an ideal crop for colonizing communities. Were a space community to be established on Mars, chlorella would be the first to be cultivated under these big glass domes we all see in the movies! It is more than just a foodstuff though; it is also the most powerful known natural detoxifier for the human body, which makes it practically the ideal food. Why is this?
If any food deserves to be referred to as a 'superfood' it is chlorella. It consists of over 60% bioavailable protein, and contains six members of the vitamin B complex (1, 2, 3, 5, 6, 12) and also vitamins A, C, E and K. It is therefore very high in antioxidants and excellent for destroying free radicals as soon as they are formed, and before they can cause problems such as atherosclerosis and excessive cell damage.
It also contains more than its fair share of minerals such as calcium, manganese, magnesium, phosphorus and zinc, and also iodine, folic acid and a high proportion of iron. That is not all: it contains many more nutrients essential for a healthy life, but above all chlorella contains all eight essential amino acids.
Human biochemistry and metabolism need 20 amino acids to function properly, twelve of which can be manufactured by the liver from these eight: leucine, isoleucine, lysine, methionine, phenylalanine, threonine, tryptophan and valine, and sometimes serine is added. These are called the essential amino acids from which all the others that your body needs can be manufactured.
Amino acids are needed to build proteins and DNA, manufacture body cells, repair damaged tissue, help the immune system to protect you from invading bacteria and viruses, ensure that the oxygen you breathe gets to the cells where it is needed to sustain life and carry out many other functions besides. Without them you could not exist. Chlorella contains five times more protein and amino acids than eggs do.
The Chlorella Growth Factor or CGF is a combination of these amino acids, together with nucleic acids, carbohydrates and peptides that have not yet been completely characterized. The CGF promotes the growth of body cells, and stimulates cell repair in a way not seen before in any other food. It has been shown to promote the growth of children in a natural and safe way.
Not only this, but it has been found not to promote the growth of diseased or cancerous cells, only healthy ones. The fact that that this accelerated growth does not happen with adults indicates that the Chlorella Growth Factor supports the natural growing process, although in adults it has been seen to accelerate the repair of damaged body tissue.
Chlorella also appears to strengthen the immune system, and researchers have found the presence of a polysaccharide in the cell walls of the microAlgae that acts with CGF to produce an interferon that protects the helper cells that aid macrophages to destroy invading bacteria and viruses. It can help our resistance to influenza, choryza (common cold), fungi such as candida and many other forms of invasion by foreign agents into our bloodstream.
The detox effect of chlorella is largely contained within its cell walls that can bind with persistent toxic substances such as DDT, and bind with heavy metals to safely remove them from the body. In fact it is the ideal anti-toxin for life in today's environment, full of vehicle exhaust fumes, pesticides and other chemical emissions. It has been claimed to be able to remove mercury from the body, but this has not been established.
Probably the only problem with the ingestion and the efficiency of the body to use Chlorella to its full extent is the strength of the cell walls. Chlorella has very strong cell walls, which could also account for the concentration of nutrients within them. the traditional method to overcome this was to mill them using small glass or ceramic beads to break the cell walls down, but the Japanese have come up with a more effective means. High frequency sound waves are used to break the cell walls down supersonically, a technique known as 'cracking', and once cracked the cells can release up to 65% of its nutrients, compared to the 50% of the milling method.
The nutritional content of single celled microAlgae such as chlorella is amazing, and if the was only one food that you were able to eat, then this would be it. There is no other known species of plant or animal life that provides the range of vitamins, minerals, proteins and amino acids that chlorella does, and it truly is the king of all superfoods.
(http://vitanetonline.com/forums/Index.cfm?CFApp=1&Message_ID=1764)
---
Blue Green Algae a Super Food that is Foods Packed With Nutrients. Vegetarian Friendly



Date: April 11, 2008 11:24 AM
Author:
Darrell Miller (dm@vitanetonline.com)
Subject: Blue Green Algae a Super Food that is Foods Packed With Nutrients. Vegetarian Friendly


Blue green Algae are not only an excellent source of amino acids and protein, but are generally considered to be the king of superfoods. It contains just about every nutrient you could think of, and has the added advantage of being completely natural and easily assimilated into the body.
In the USA it is harvested in Oregon, in the upper regions of the Upper Klamath Lake, although it is also available in many other parts of the world. Blue green Algae are about the best source of vegetable protein and amino acids available to the human diet, although are now generally used as a supplement rather than as a primary food source.
However, in spite of its name, it is not an alga at all: it is a bacterium: Aphanizomenon flos-aquae (AFA), known as cyanobacteria, after the Greek for blue. Nevertheless, bacteria or not, blue green Algae offer exceptional nutritional benefits and also health benefits to people suffering from certain conditions. Here are the best of its benefits:
1. It is natural and therefore easily assimilated and digested. You get a very high useful yield from its nutrient content, unlike other foods where a large proportion can be passed through the gut unchanged. In fact a large proportion of the food you eat passes through your body unchanged, although that is mainly due to a lack of chewing!
2. It is very high in protein, and helps to maintain healthy hair, nails and skin. If you are on a vegetation diet this is an ideal source of non-animal protein (unless you class bacteria as animals!). If you want numbers, at least 60% of the solid content of this material is vegetable protein human-ready for use.
3. It is packed full of enzymes that aid digestion, and so ensures that not only is it itself fully digested, but also that you get the most nutritional benefit from any other foods you eat. A lack of enzymes is very common in the western diet, especially the North American diet, and if you take a regular supply of blue green Algae, then you need not also take enzyme capsules.
4. It possesses cleansing and detoxifying properties, and so helps to reduce the incidence of headaches and allow you better and more restful sleep. Toxins can act on your body to cause pain, and is associated with the free radicals discussed below.
5. It is very high in antioxidants that destroy the free radicals in your blood and tissues. Free radicals destroy body cells and can seriously damage your health. Among the health benefits that blue green Algae provide due to its antioxidant properties are:
a) It supports the immune system and helps to prevent inflammation in your joints. It also enables you to fight off bacterial and viral infections quicker. b) It maintains the integrity of your body and skin cells, and reduces cell damage by free radicals. This has an anti-aging effect and preserves the youthful appearance of your skin, resisting wrinkling and maintaining its firmness. c) Blue green Algae help to prevent the free radical oxidation of the LDL lipids that transport cholesterol that cause the atherosclerosis that can lead to heart attacks and strokes.
6. It provides you with energy through its effect on your body's metabolic conversion of blood glucose to energy within the mitochondria. This is partially due to its antioxidant effect and partially to the nutritional content of the bacteria. The bacteria are also a rich source of glycogen that is your body's store of emergency energy. Your liver can use the bacteria to biosynthesize its own store of glycogen that your body can use if called upon for a sudden burst of energy.
7. The amino acids it contains are of low molecular size, and can cross the blood-brain barrier. It provides nutrition to the brain, and its high chlorophyll content helps to purify the blood. Its high content of trace minerals and naturally chelated minerals renders them extremely bioavailable, and able to provide a high degree of nutrition to the brain and other organs of the body. Blue green Algae contain rhamnose that helps nutrients to cross from the blood to the brain, and then to the brain cells that need it.
8. Blue green Algae have been shown to help memory and mood. This is likely due at least in part to its fatty acid content, and its effect on serotonin levels.
These eight benefits are more than any other individual food source can provide, and in themselves justify the claim that blue green Algae is the best individual food source there is. However, when we have a look at the active ingredients, and nutritional content of the bacteria, then it seems even more impressive. There is more to blue green Algae than just a few vitamins and minerals. You can get these in any multivitamin supplement: this stuff is completely natural and all of its ingredients are completely compatible with the human digestive system.
Many of the synthetic vitamins you find in boxes and tubs are only partially absorbed due to the form they are in. Either that or they need the presence of other substances before they can be assimilated. An example is calcium, which is next to useless without magnesium and vitamin C also being present to allow it to be incorporated in the structure of the bones and teeth. With blue green Algae, every combination of substances that nature needs for them to work properly is there. Everything gets used and everything has a role to play.
The amino acids and proteins have already been mentioned, and these unusual bacteria contain all of the trace minerals that are necessary for the amino acids and proteins to be properly used. It also contains a large quantity of beta-carotene (a natural Vitamin A precursor and strong anti-oxidant), and is also rich in Vitamin B-12 that most vegetarians are deficient in. It is therefore the perfect food for vegetarians and vegans.
If you understand the health benefits of omega 3 and omega 6 fatty acids, which blue green Algae are also rich in, then you will understand how a foodstuff containing these fatty acids and all of the other nutritional substances listed above could be regarded as a 'Superfood'.
Blue green Algae is probably the richest food available commercially to humans, but before you use it you should ensure that the content of blue Algae in the supplement you purchase is clear and that you are purchasing a standardized amount in what you are purchasing.
Otherwise, it is difficult to see how anybody could go wrong with blue green Algae, since it is indisputably an excellent source of protein, amino acids, vitamins and much, much more.



--
Buy Blue Green Algae at Vitanet ®, LLC


(http://vitanetonline.com/forums/Index.cfm?CFApp=1&Message_ID=1752)
---
Astaxanthin, a Member of the Carotenoid Family, is a Powerful Antioxidant



Date: January 31, 2008 09:00 AM
Author:
Darrell Miller (dm@vitanetonline.com)
Subject: Astaxanthin, a Member of the Carotenoid Family, is a Powerful Antioxidant

Astaxanthin is a member of the carotenoid family responsible for the red color of many types of Algae. Being a carotenoid, it is a powerful antioxidant and free radical scavenger as well as support proper eye function.
However, such a bland statement belies the true worth of astaxanthin in its fight against free radicals. It is of particular benefit in its ability to absorb the high energy of singlet oxygen, releasing it as heat, and returning the singlet oxygen to its ground neutralized state. Singlet oxygen is a particularly harmful and reactive oxygen species of free radical that is formed in the body as part of our normal metabolism, and that contains a high level of free energy that can be used to oxidize and destroy the cells of your body.
In achieving this, astaxanthin is regarded as one of the most potent plant derived antioxidants known, being up to ten times more active than beta carotene, Lutein or its cousin canthaxanthin. So why are antioxidants so valuable to our biochemistry and what would happen if they did not exist?
Free radicals are thieves that use your body as their operating ground. They operate by stealing an electron from a molecule that comprises part of you, and in some cases when this occurs the cell from which the electron is removed is destroyed. Generally electrons go around in pairs, but occasionally an electron pair can lose one of the electrons during a chemical reaction. Many such reactions occur naturally inside the body, especially during the production of energy from blood sugars in the mitochondria, and such a molecule containing a single unpaired electron is called a free radical. Free radicals are also generated by the reactive components of many pollutants such as traffic fumes and cigarette smoke, tars and pesticides, and also by the effect of UV radiation in sunlight.
The only purpose of a free radical is to steal an electron from the first source it can find. Such reactions occur very rapidly after the free radical has been generated, and if this electron belongs to another body cell, then the cell is destroyed leading to effects such as premature aging or even cancers. Free radical oxidation of the LDL lipids that carry cholesterol around the blood causes the deposition of fatty plaques inside arterial walls that eventually become constricted or even blocked, leading to heart disease or strokes.
That is why antioxidants that destroy these free radicals are so prized, and the more of them that there are in your body then the less affect the free radicals will have on you. You will retain your youthful looks longer, and will be less liable to suffer from heart disease, cancers, circulation problems and conditions such as diabetes. Many abnormal conditions can be laid at the door of free radicals.
The stronger the free radical, the more harm it can do to you and a strong antioxidant such as astaxanthin is a very powerful weapon in your armory against them. Astaxanthin is a member of the oxygenated xanthophylls, and its high level of antioxidant power likely comes from the ketonic and hydroxyl functional groups of the ionone ring structure. It is more polar than most carotenoids, and this is a likely reason for its ability to span the cell membrane layers, with the active groups close to the hydrophilic-hydrophobic interface. They are thus more readily available at the sites where most free radicals tend to be found and provide immediate protection to the cell membrane and also to the intracellular mitochondrial membrane.
Many antioxidants destroy free radicals by donating an electron, and become oxidized themselves. Astaxanthin, however, does not do this, but instead adds the free radicals to its long double bonded chain hence avoiding oxidation and rendering it much more powerful than normal antioxidants. It is unusual among antioxidants in that it is also able to cross the blood-brain barrier, and so reduces oxidative stress that can cause neurological disorders in general, and also problems with eyesight. It can also attach itself to lipoproteins to enable it to be carried throughout the bloodstream, being available anywhere that free radicals are generated. The carotenoid is also active against active oxygen species that are responsible for inflammation.
Another property is its ability to neutralize the oxygenated free radicals formed by the photo-oxidation properties of UVA and UVB radiation. Included in these are the previously mentioned highly reactive singlet oxygen and also triplet oxygen that astaxanthin is able to neutralize without becoming oxidized. In fact reactive oxygen species in general can cause oxidative stress, and they have been thought responsible for many forms of disease and health conditions, and the powerful effect of astaxanthin in targeting many of these has led it to be regarded as highly beneficial to the immune system and to health in general.
Another benefit is the ability of the substance to help prevent the oxidation of high density lipoproteins (HDL) that are responsible for carrying cholesterol in the blood back to the liver for destruction. Free radical oxidation of HDL impairs its ability to transport cholesterol, and so decreasing the level of such free radical oxidation will by definition increase the quantity of good HDL available, and hence reduce the concentration of cholesterol in the blood. Studies have proved this to be the case, and astaxanthin supplements are very beneficial to those suffering from high blood cholesterol levels, and helps protect them from heart disease and strokes.
The substance is naturally available from a wide range of marine sources, such as lobsters (where it was first discovered), shrimp, salmon, trout and in a wide variety of red and green Algae. The substance is also used as a red pigment. Carotenoids are essential, meaning that they are not produced in the human body and can only be obtained in our diets.
For that reason, the most convenient way to take it, apart from continually eating shrimp and lobster, is as a supplement. Astaxanthin is available either as a powerful antioxidant in its own right, or in combination with other substances with which it acts to provide a very strong deterrent to any free radicals that think they can freely roam your body.


--
Reduce Stress at Vitanet&reg, LLC with proper nutrition


(http://vitanetonline.com/forums/Index.cfm?CFApp=1&Message_ID=1711)
---
Build Healthier Skin With Antioxidant Rich Skin Moisturizing Lotions



Date: November 02, 2007 04:32 PM
Author:
Darrell Miller (dm@vitanetonline.com)
Subject: Build Healthier Skin With Antioxidant Rich Skin Moisturizing Lotions

Antioxidant rich skin moisturizing lotions can help you to build healthier skin, since they can help to allow the appearance of the fine lines that eventually develop into the wrinkles that you dread.
Most people think about caring for their skin more in the summer when the sun is hot than in the colder winter months, but cold can also dry out your skin since you tend to sweat less. However, the summer brings with it the harmful ultraviolet rays of the sun to a greater or lesser degree depending on your climate. Tough leathery skin is generally associated with skin neglect by white skinned people in the hotter areas of the world such as Australia and the southern parts of Florida and California.
You should look after your skin since it is important to you. It not only keeps everything inside that should be kept inside, but also generates vitamin D and contains the temperature control system that your body relies upon. Elephants flap their ears, dogs pant and humans sweat! Without your skin you would be in a bad way, so you should look after it. If you don't keep it supple it gets dry and hard, wrinkled, itchy and can crack, into which the bugs and viruses needed to make you ill can enter.
All of this occurs when your skin loses its moisture. In order to keep it in tip top condition, and keep yourself looking young and attractive, you should keep it moist through the use of artificial moisturizers if necessary. So why does your skin dry out and how do moisturizers work to help overcome the effects of drying?
In fact the major problems that occur with your skin due to exposure to sun in the summer have nothing to do with drying out. Your skin actually does, as suggested above, become more affected by dryness in the winter when the relative humidity is low. It is in winter that you have to use lip moisturizer because of dry and cracked lips, not summer. However, summer has its dangers, even more than winter.
It is the UV radiation from the sun that damages your skin and can ultimately lead to skin cancer. The UVA and UVB radiation are at different wavelengths and have different effects. The combination, however, causes wrinkles, skin disorders when aging, premature aging, and dry leathery skin. Part of this is believed to be due to the breakdown of the collagen in the skin that maintains its elasticity, free radical damage and inhibition of the immune system.
When UV radiation breaks down collagen it causes the accumulation of abnormal tissue. When this builds up, enzymes are produced that are intended to repair the collagen, but sometimes it does not work properly and produces a disorganized and random accumulation of collagen fibers that eventually result in wrinkles.
Free radicals are chemicals that have a free electron available, rather than having all electrons in pairs as in stable compounds. It is therefore unstable and will steal an electron from healthy tissue and so damage the cell that it takes it from. Eventually, the cells die and genetic material within the cells can be altered. This can cause wrinkling of the skin and underlying tissues or even cancer by changing the DNA and RNA contained within the cell.
The final defense of the body against cell damage is paradoxically apoptosis, which is suicide by the damaged cells to prevent them becoming cancerous. This is what you see when your skin peels after sunburn – it is deliberate action on behalf of the cells of your skin sacrificing themselves to save the body as a whole. UV exposure can prevent this from occurring which is why it can lead to some forms of skin cancer.
However, it is the action of oxidants on the skin that cause most damage. The so-called drying out of skin is largely due to oxidant damage more so than to loss of moisture. The sweat glands in your skin can produce lots of moisture, but nothing can be done about free radicals other than provide the help of antioxidants to kill them off. Antioxidants destroy free radicals with glee, and hunt them down wherever they are. The common antioxidants in your body are vitamins A, C and especially the powerful vitamin E. That is why so many skin creams contain vitamin E, and sometimes also vitamin A.
However, there are many more antioxidants than these. Astaxanthin is one. 'Asta what?' I can hear you say, and I am not surprised. It is not very common in health stores, but has been approved by the FDA and in Europe as a food colorant. It is a terpene carotenoid, though does not break down to vitamin A in the human metabolism as other carotenes do. It is claimed to be fifty times more powerful as an antioxidant than vitamin E and acts as an internal sunscreen in the skin by blocking the harmful effects of UV radiation at cellular level.
It is available naturally in krill, salmon, trout, crustaceans and some bird feathers, and is extracted from microAlgae. Not all sources are palatable and it is best taken as a supplement, or to protect the skin, in a cream. Another super-antioxidant is pycnogenol. However, be aware of purchasing it under this trade name in the USA, since the term has been hijacked by others who are selling a different product under that name. The true chemical pycnogenol as named by Frenchman Dr. Masquelier is a very strong antioxidant: any others are mere imitations that are not the same product.
Chemically, pycnogenol is a proanthocyanidin, a flavanol extractable from grape seed or pine bark. Any product that comes from a different source cannot be pycnogenol. That said, the product is able to strengthen the skin and prevent wrinkles through its effect in scavenging free radicals. It stops the free radicals from destroying the cells of the skin and causing premature aging. Whether the chemical is extracted from pine bark or grape seed appears to make no difference. The chemicals are virtually identical, or should be if they are from the right form of pine bark.
The polyphenols in green tea also eradicate free radicals. They too are very strong antioxidants, just one of the remarkable properties of this plant. However, none of these will be of much help unless specifically applied to the skin. If taken internally, they will do a great job of mopping up free radicals in the blood, but very little will actually reach the skin.
In order to build healthier skin, you will have to use antioxidant rich skin moisturizing lotions that apply moisture to your skin, but more importantly also apply these powerful antioxidants. If you really want to maintain good looking wrinkle-free supple skin in sunny climates, then look for one or more of the above substances as an ingredient in your moisturizing lotion.


--
Moisturizing Lotions and skin lotions/a>



(http://vitanetonline.com/forums/Index.cfm?CFApp=1&Message_ID=1614)
---
N-acetylgalactosamine




Date: March 08, 2007 05:09 PM
Author:
Darrell Miller (dm@vitanetonline.com)
Subject: N-acetylgalactosamine

Shark cartilage, beef cartilage, chondroitin sulphate, and red Algae called Dumontiaceae
(http://vitanetonline.com/forums/Index.cfm?CFApp=1&Message_ID=1489)
---
Revita



Date: March 08, 2007 12:27 PM
Author:
Darrell Miller (dm@vitanetonline.com)
Subject: Revita

Revita, the most efficient hair growth stimulating shampoo available in the market is the final result of DS Laboratories efforts on cutting edge research. Revita is a powerful and unique SLS/SLES free combination of active ingredients specially designed to maintain scalp vitality and act on folicle dysfunctions in order to achieve best results in short periods of time. Sodium Lauryl Sulfate and Sodium Laureth Sulfate, commonly used low cost detergents in shampoos and cleansers, are linked to skin irritation, skin drying and hair loss due to follicle attack. Revita is Sodium Lauryl Sulfate and Sodium Laureth Sulfate free, providing a high quality scalp skin safe shampoo product.
Revita was developed with a cost-no-object approach. Revita's compounds have been chosen based exclusively on their properties, quality and efficacy (in the opposite of the majority of available products, which are usually developed with production costs in mind). The final result is a very high quality shampoo product with absolutely no equivalent competitor in the market. Revita combines costly first line compounds at high concentrations like Caffeine at 4.0%, Pyrus Malus (Apple) Seed Extract at 1.0% and Spin Traps (SOD Mimic) at 0.1% with other top level ingredients which make Revita a unique product in its class.
To improve the efficacy of this synergic combination, DS Laboratories developed a unique "chemical free" extraction process that keeps original properties and clinical efficacy of final components. Through gentle mechanical compression, Revita's compounds are obtained as pure and chemically preserved active molecules.
Revita starts acting on your scalp and hair follicle since the first day of use. The time you will need to note the first results will depend of the severity and duration of your hair loss. No matter how long or how intense your hair loss is, using Revita on daily basis will improve the vitality of your scalp, maintaining the quality of your hair and stimulating new hair growth.
Through the synergic interaction of very effective compounds, Revita brings you a highly effective product designed to maintain scalp vitality and act on hair loss. By combining an antioxidant effect, anti-DHT properties, powerful hydrating molecules, hair growth stimulants and structural amino acids, Revita brings you the most effective hair growth stimulating shampoo available.
Apple Polyphenol (procyanidin B2 and C1) - phytochemical concentrate found in the skin of unripe apples that acts as potent antioxidant. It protects cells against free radicals, reactive atoms that contribute to tissue damage in the body. These chemical compounds are being studied extensively in labs around the world for their health effects in major diseases including treatment of hair growth. Studies showed that after sequential use, an increase of almost 80% of hair diameter and an increase in number of total hairs was shown, with no side effects.
In 2000, Japanese researchers presented their findings to the international community on the hair growth effects of apple polyphenols - specifically one known as procyanidin B-2. They identified two successful compounds- one from chardonnay grapes, and one extracted from unripe apples. The procyanidin B-2 fraction clearly outperformed the grape extract. "Procyanidin B-2 purified from apples," stated the research team, "shows the highest activity of more than 300% relative to controls."
In the same year, in a double-blind placebo-controlled trial, nineteen men with male pattern baldness were studied with a daily topical application of a 1% procyanidin B-2 solution, extracted from apples. Ten other balding men served as controls, receiving a placebo solution. After 6 months, the study concluded:
• The increase in number of total hairs and terminal hairs in the procyanidin B-2 group subjects was significantly greater than controls.
• 78.9% of subjects showed an increased mean value of hair diameter.
• "Procyanidin B-2 therapy shows promise as a cure for male pattern baldness."
Following the revelations, an attempt was made to further understand the mechanism by which the remarkable hair growth effects occurred. The results were published in the prestigious British Journal of Dermatology: Procyanidin B-2, extracted from apples, promotes hair growth: a laboratory study, Br J Dermatol. 2002 Jan;146(1):41-51. In this study, the researchers concluded that procyanidin B-2 acts to diminish protein kinase C isozymes, which play an important role in the hair growth cycle. Procyanidin B-2 seems to promote hair growth by down regulating PKC in both the anagen (active growth phase) and telogen (resting phase) of the hair follicle. When the anagen phase is prolonged, and the telogen phase is shortened, increased hair growth results.
Two more clinical trials and a total of seven published studies have now confirmed the surprising hair growth-promoting effects of apple procyanidins. Here is a summary of those findings:
• Total Number of Hairs: Significantly Increased
• Total Number of Terminal Hairs: Significantly Greater
• Increase in Hair Diameter: 78.9% Positive • Ratio of Thicker (terminal) Hairs: Significantly Higher
• Hair Follicle Activation: Intensive
In the most exciting development yet, Japanese researchers released a new study late in 2005. Once again, procyanidin therapy was proven successful in regrowing hair in subjects with male pattern baldness. The new study, published in the Journal of Cosmetic Dermatology, confirmed the findings of earlier studies, showing clear improvement in the number of hairs and the density of hairs in the treated area. Building on the success of earlier trials, the study was extended to 12 months in the procyanidin group, and proved that longer term procyanidin therapy was even more successful than prior 4 and 6 month trials.
Cooper Peptides - Cooper Peptides have two main properties: (1) potent tissue protective anti-inflammatory agents that limit oxidative damage after tissue injury, and (2) tissue remodeling activation agents, that is, the processes for removal of damaged protein and scar tissue and their replacement by normal tissue. Studies at numerous universities and research institutes have found copper-peptides to improve hair transplant success, increase hair follicle size, stimulate hair growth and reduce hair loss.
Research scientists at the University of San Francisco Wound Center stumbled upon very interesting results. Their discovery was made while applying a synthetically formulated compound, Copper Peptide, to severe wound areas on several patients. During this process something unusual happened. Not only did the wounds heal about 30 percent faster, but a significant stimulation of the follicular cells occurred. As a side effect, these tripeptide complexes actually grew hair around the wound area.
The discovery was so startling that they then applied the same Copper Peptide complex to a female patient who had suffered roughly 90 percent alopecia (hair loss) for years. After about six months of use, she had recovered almost 100 percent of her hair. Dr. Loren Pickart, the leading authority in Copper Peptide technology, describes it as being like a protein injection to the scalp.
Tests were then conducted with chemotherapy patients and recent hair transplant recipients, all with great success in stimulating newer and stronger hair follicles.
Spin traps – are very special compounds that were originally utilized in measuring free radical activity because they react with free radicals both in vitro and in vivo, producing stable complexes. The most commonly used spin trap and the standard which measures new ones is PBN - alpha-phenyl- N-tert butyl nitrone. Hundreds of studies have been conducted over the last ten years that have tested PBN and other "spin traps" in numerous conditions. Later it was discovered that these spin traps had powerful free radical quenching abilities in living systems and could treat a variety of conditions. Spin traps could provide unique protection against free radical damage that complements and enhances the activities of the classical antioxidants such as vitamin C and vitamin E.
Spin traps modulate NF kappa-B regulated cytokines and inducible nitric oxide synthases that are implicated in pro-inflammatory disease conditions. A method for ameliorating a cellular dysfunction of a tissue such as the treatment of hair loss and stimulation of hair growth comprises administering a nitroso or nitrone spin trap to the affected tissue. These agents inhibit the reaction of superoxide and nitric oxide to produce peroxinitrite. Scientists discovered that nitrone and nitroso spin traps have properties in the body for ameliorating cellular dysfunction in tissue attributed, in part, to high energy oxygen and hydroxyl free radicals, and enhancing recuperation of the tissue. Alpha-phenyl-N-tert butyl nitrone (PBN) can be administered, for example, as an anti-alopecia agent to stimulate hair growth.
Spin traps can be administered to the skin to be treated, such as the scalp. Depending on the type of hair loss or alopecia being treated and the conditions thereof, the stimulation of hair growth can usually be obtained by topical application, preferably repeated daily application. The utility of topically applied spin traps is not limited thereto, however, and the stimulation of hair growth can include an increased rate of growth, increased hair diameter, follicular neogenesis, and the like; inhibiting hair loss or alopecia from progressing.
Ketoconazole - Topical ketoconazole shows itself to have an anti-DHT binding effect in the scalp. Nevertheless, it is likely that ketoconazole exhibits other methods to its anti-hair-loss effect. One such theory of ketoconazole anti-alopecia effects may be on its activity upon the removal of sebum, a fatty substance that accumulates in the scalp around the hair follicles. In addition, ketoconazole is an antifungal medication and is significant for people combating hair loss since acting as an antifungal agent it reduces scalp irritation caused by fungal colonization or infection. Reduction of the inflammatory process that occurs in male pattern alopecia is crucial.
If we first examine the role of androgens, specifically dihydrotestosterone (DHT), we find that this hormone has been thought to slowly "choke" the growth of the hair follicle by inhibiting the function of an enzyme in the hair follicle called adenylate cyclase. Suffice it to say that when DHT concentrations remain high in the scalp, we see terminal (thick, coarse) scalp hair become reduced to vellus hair (fine, thin peach fuzz). On March 04, 2001, at the American Academy of Dermatology Meeting in Washington DC, scientists presented the findings of a study done on 1% ketoconazole shampoo which had good news for hair loss sufferers. In the study presented, one hundred male volunteers with mild to moderate dandruff and somewhat oily scalp, were using in a double-blind fashion either a 1% ketoconazole shampoo or a 1% zinc pyrithione shampoo, 2-3 times a week for 6 months.
Analysis of the different parameters set up in the study shows that the hair diameter gradually increased with ketoconazole use (+8.46%) over a 6 month period, whereas the diameter showed a trend to decrease with zinc pyrithione use over the same period (-2.28%). The sebum excretion rate was reduced with ketoconazole (-6.54%) while it increased with zinc pyrithione (+8.2%) over the same period of time. The number of hairs shed over a 24-hour period was reduced by 16.46% with ketoconazole and 6.02% with zinc pyrithione after 6 months. Finally, the percentage of hairs in the anagen phase increased by 6.4% and 8.4% respectively during the study.
The results are similar to a previous study done on 2% prescription strength Ketokonazole where it was shown that use of 2% ketoconazol yielded an increase in hair shaft diameter similar to what was achieved by the control group using 2% Minoxidil and a non-medicated shampoo.
Rooibos - Rooibos or Red Bush Tea - a hardy shrub indigenous to the North Western Cape of South Africa – is an exciting new botanical ingredient with potent antioxidant and anti-inflammatory properties well documented in medical literature. In alternative medicine Rooibos is often prescribed for nervous tension, allergies, stomach and digestive problems. Results from an independent study also showed a significant improvement in hair loss. Studies were initiated at an independent laboratory (Dermascan, France) to study the effect of the use of Rooibos in a hair lotion on a group of healthy persons who were suffering from the problem of hair loss. A 90 day trial was conducted comparing a hair lotion containing Rooibos with a placebo lotion.
After 90 days results showed a significant increase of the hair growth in the lotion containing Rooibos compared with the placebo. An increase in the hair growth was observed with 89% of the volunteers with no undesirable reactions (irritation or allergy). The participants were next asked to fill in a questionnaire. When the results were tallied, 67 percent rated their hair loss as zero or low, 78 percent saw a low to medium improvement, 45 percent saw a low to medium regrowth of hair, and 63 percent considered their hair had become smoother and shinier.
Conclusion: results show that most of the volunteers had a remarkable improvement in both the increase of hair growth and the decrease in hair loss.
MSM - Sulphur is present in protein-rich foods containing high levels of the amino acids methionine and cysteine. These foods include meat, fish, legumes, nuts, eggs, and vegetables, especially onions. However, sulphur has recently become a popular nutritional supplement and topical treatment thanks to the discovery of methylsulfonylmethane, or MSM.
The use of MSM as a nutritional supplement and topical application is relatively recent. An American chemist named Robert Herschler, began studying MSM in 1955. However, another man, Dr. Stanley Jacob with Oregon Health Sciences University in Portland, is considered by many to be the father of MSM. Dr. Jacob found that simple marine life like Algae and plankton convert inorganic sulphur to organic sulphur compounds. These compounds are known as dimethylsulfonium salts. These salts are transformed into dimethyl sulfide (DMS), which is released into the atmosphere and is converted by ultraviolet light into dimethyl sulfoxide (DMSO). When DMSO oxidizes, it turns into MSM and is absorbed by plants that become food for animals and humans. MSM is a white, crystalline powder that is odorless and nearly tasteless. When taken as a dietary supplement, MSM proved to have the same health benefits as DMSO without side-effects such as bad breath, itchy skin, nasal congestion, and shortness of breath. Why does MSM help with the development of stronger hair? Various scientific studies have proven that MSM contributes a definite normalizing effect on body functions. The sulfur normally provided to the body by MSM is required for healthy collagen and keratin which are essential for healthy hair, skin and nails. MSM also has proven antioxidant benefits which can disrupt or alter damaging chain reactions of lipid peroxidation in the cell membranes.
MSM has been widely used as a dietary supplement without any reports of allergy or intolerance related to its use. Supplements of MSM are comfortably assimilated without side effects. There are no known contraindications.
Caffeine 4% - Active caffeine ingredient helps to regulate the effects of testosterone levels. Male pattern baldness is known to occur in individuals with sensitivity to testosterone, causing damage to hair follicles that eventually leads to baldness. Caffeine is a xanthine alkaloid compound that acts as a stimulant in humans. Caffeine is a central nervous system (CNS) stimulant, having the effect of warding off drowsiness and restoring alertness.
The independent study at the University of Jena used hair samples from the scalps of young men entering into the first stages of hormone-related hair loss. The study relied on a hair organ culture that used four different types of testing samples. The first was a nutrient-based sample, the second a testosterone only sample, the third was a caffeine only sample and the fourth a mixture of caffeine and testosterone.
According to the research, the results showed that the samples containing the caffeine nutrient helped to stave off hair loss and encouraged new hair growth, while the sample that relied on testosterone only led to increased hair loss. But perhaps the most impressive was the testosterone and caffeine sample, which helped to prevent further hair loss.
The results showed that using the caffeine treatment average growth was increased by around 46 per cent and the life cycle of the hair was extended by 37 per cent, when compared to the control study.
Carnitine Tartrate - L-Carnitine, a vitamin-like nutrient, occurs naturally in the human body and is essential for turning fat into energy. Active energy metabolism is an essential prerequisite for the growth of strong and healthy hair. In biological systems ATP acts as the universal energy currency. One of the most potent bio-actives that significantly increases cellular ATP content is carnitine tartrate.
Statistical evaluation demonstrated a significant increase in ATP equivalents in human hair roots treated with carnitine tartrate, showing that carnitine tartrate is an ideal ingredient for hair care formulations, providing energy for the optimal environment to produce strong and healthy hair. Throughout the test period ATP content within plucked hair follicles was determined twice daily using a commercially available test kit. Statistical evaluation of baseline adjusted values demonstrated a significant increase in ATP equivalents in human hair roots treated with carnitine tartrate. These effects were absent in the placebo group, thus underlining the stimulating activity of carnitine tartrate.
The outstanding bio-activity of carnitine tartrate was furthermore demonstrated in a second study, assessing the effects after a single application of a shampoo formulation supplemented with carnitine tartrate. Again, ATP levels in plucked human hair follicles were significantly increased.
Amino Acids: Ornitine, Taurine, Cysteine - Amino acids are the building blocks of protein, from which hair is created. They are assembled in the correct sequence by stem cells to form keratin, a complex and immensely strong hair protein. Vital amino acids have to be replaced consistently, as damage is accumulated over time. We can replace a combination of these lost amino acids directly into the hair, where they are shown to provide significant tensile benefits to the hair shaft.
Hair is composed primarily of proteins (88%). These proteins are of a hard fibrous type known as keratin. Keratin protein is comprised of what we call "polypeptide chains." The word, polypeptide, comes from the Greek word "poly" meaning many and "peptos" meaning digested or broken down. In essence, if we break down protein, we have individual amino acids.
Many (poly) amino acids joined together form a "polypeptide chain". Two amino acids are joined together by a "peptide bond", and the correct number of amino acids placed in their correct order will form a specific protein; i.e. keratin, insulin, collagen and so on. The "alpha helix" is the descriptive term given to the polypeptide chain that forms the keratin protein found in human hair. Its structure is a coiled coil. The amino acids link together to form the coil and there are approximately 3.6 amino acids per turn of the helix (coil). Each amino acid is connected together by a "peptide bond". The peptide bond is located between the carbon atom of one amino acid extending to bond with the nitrogen atom of the next amino acid. In many individuals the extremities, including the top of the head, are the most difficult places to maintain blood flow. Follicles which are constantly deprived of blood, and therefore nutrients, cannot produce hair properly. Lack of proper nutrients, amino acids, minerals and vitamins can certainly hamper hair growth.
L-Arginine is a semi-essential amino acid synthesized by the body from L-Ornithine. Arginine + Ornithine support protein synthesis because they are involved in the transport and storage of nitrogen. The usage of taurine corrects the "rigidification" of the connective sheath that surrounds the Pilosebaceous unit and hair follicles, specifically those affected by pattern hair loss. This is a novel and previously undisclosed angle on hair loss treatment that has yet to be touched upon in any of the medical literature or prior publications.
The amino acid, l-cysteine speeds up hair growth and increases hair shaft diameter resulting in fuller hair. L-cysteine has been reported to facilitate longer hair growth, beyond what is genetically programmed. L-cysteine also provides potent antioxidant protection to the hair follicle. Users of topical n-acetyl-cysteine have reported hair regrowth.
Emu Oil - The emu, dromaius nova hollandiae, is a flightless bird part of a group called ratites which also includes the ostrich and the kiwi. Modern Australians learned early on from the Aborigines the many valuable qualities in the emu and its oil. The earliest research studies in emu oil come from Australia, and Australia continues to export emu oil to this day.
In the United States today there is a growing network of research labs interested in emus and their incredible oil. Emu oil is rendered from a thick pad of fat on the back of the bird that was apparently provided by nature to protect the animal from the extreme temperatures in its Australian homeland. Emu oil is deep penetrating and super hydrating to the skin - an all-natural tissue nutrient. Michael Hollick, MD, Ph.D., Professor of Medicine, Physiology, and Dermatology at Boston University School of Medicine conducted a study involving emu oil and hair growth. His study found that there was a 20% increase in growth activity of skin that received emu oil compared to skin that received corn oil. Looking at the hair follicles Dr. Hollick realized they were much more robust, the skin thickness was remarkably increased suggesting that emu oil stimulated skin growth and hair growth. Additionally, the study showed that over 80% of hair follicles that had been "asleep" were woken up, and began growing.
Emu oil is anti-inflammatory, which may be in part why it stimulates hair growth. Emu Oil has also been shown to be a 5 alpha reductase inhibitor in target tissues when topically applied, which likely contributes significantly to its hair growth properties. A third important property of emu oil is that it is bacteriostatic.
Emu Oil contains a multitude of Essential Fatty Acids (EFA) which helps to "feed" the skin. Consumers who suffer from natural forms of baldness have reported hair re-growth. Since Alopecia Areata only suppresses the hair follicle (vs. killing the hair follicle), emu oil may have an effect to assist with hair regrowth.
Biotin – Biotin is a member of the B-vitamin family and a major component in the natural hair manufacturing process -- it is essential to not only grow new hair, but it also plays a major role in the overall health of skin and nails. The beneficial effects of biotin on hair may be linked to its ability to improve the metabolism of scalp oils. Biotin when absorbed by the scalp may promote hair growth and it is able to penetrate the hair shaft making it expand which actually thickens the hair cuticle.
Biotin is used in cell growth, the production of fatty acids, metabolism of fats and amino acids. It plays a role in the Krebs Cycle, which is the process in which energy is released from food. Biotin is so important to hair health, that many dermatologists prescribe biotin supplements to their patients as part of their medical treatment for hair loss.
After applying Revita with a gentle massage, you should leave it on the scalp from 1 – 2 minutes before rinsing. Then repeat and leave on the scalp for 3 – 5 minutes. If desired, follow with a high quality conditioner. For optimal results, Revita should be used at least 5 times per week.
This formulation is contraindicated in individuals with a history of sensitivity reactions to any of its components. It should be discontinued if hypersensitivity to any of its ingredients is noted.
Q. Is Revita safe ?
A. Revita primarily contains compounds that are not only safe in topical use, but actually dramatically enhance overall skin health. The other active ingredients such as Ketoconazole have been tested in clinical studies and have been shown safe.
Q: Can I use hair sprays, mousses, gels, etc.?
A: Hair spray, gel, and other styling aids are not recommended since they tend to clog the hair shaft. However, you can use them while using Revita.
Q: Can I have my hair colored or permed while using Revita ?
A: While there is no evidence that coloring or perming hair can lead to or even worsen hair loss, it is generally not recommended for people with hair loss. If you are experiencing hair loss then perming and coloring hair is not recommended. However, this will not interfere with Revita.
Q: What is SLS/SLES free ?
A: SLS means Sodium Lauryl Sulfate and SLES means Sodium Laureth Sulfate, commonly used low cost detergents in shampoos and cleansers. They are linked to skin irritation, skin drying and hair loss due to follicle attack. Revita is Sodium Lauryl Sulfate and Sodium Laureth Sulfate free, and that means that Revita does not irritate you scalp and preserves your hair follicale health.
Q: Can I blow dry my hair after using Revita ?
A: Extreme heat damages the proteins in the hairs making them fragile. Nevertheless, if you need or want to blow dry your hair, you can do it after using Revita.
Q: Who is a candidate for Revita ?
A: Ideal candidate is someone with little hair loss or at the beginning stages of hair loss, since it is much easier to prevent hair loss then to grow new hair. Someone who is concerned with hair loss prevention should start using Revita immediately.
Q: What type of results should I expect with Revita ?
A: When deciding to use Revita, it is important to have realistic expectations. Depending of severity and duration of your hair loss, it could take some time to see hair growth. In fact, during the first 2 weeks of treatment you may actually notice increased hair loss as old hairs are being pushed out and the hair follicles start growing new hair. Do not become alarmed with this and just stick to the treatment.
Q. Does Revita have any systemic side effects ?
A. No, when used as directed, Revita active ingredients have a long history of use both orally and topically.
Q. Does Revita work for women?
A. Yes. In most cases, the cause of hair loss in women is surprisingly similar to men. Fortunately for women, estrogen helps to protect the hair follicle from the destructive effects of DHT. However, many women develop thinning hair and loss due to fluctuation of estrogen levels and/or over production of DHT. Revita can help protect the hair follicle from DHT resulting in a thicker, fuller and healthier hair.
Q. I am using other topical treatments. Can I use Revita at the same time ?
A. Yes. Revita has no side effects and does not cross react with other topical treatments. You can safely opt to use Revita with other products, and we strongly recommend the association with Spectral.DNC for more severe hair loss or Spectral.RS for thinning hair.
Q. Do I need to use Revita for a long time ?
A. Once you have reached the desired results, you should continue to use Revita as your regular shampoo to maintain the revitalized hairs and a healthy scalp.
Q: Is stress a factor in hair loss?
A: When the body is under significant physical and emotional stress it is possible that the immune system will produce anti-bodies that attack hair follicles, and this results in bald patches or diffuse loss. Stress-induced loss will respond very well to Revita and you should keep using Revita as your regular daily shampoo to keep your scalp healthy.
(http://vitanetonline.com/forums/Index.cfm?CFApp=1&Message_ID=1480)