Buy Solaray At Discount Prices Of 43% Off And Up!


Kale


Messages 1-30 from 42 matching the search criteria.
| | | | |
| --- | --- | --- | --- |
| | All that you may need to know about antioxidants | Darrell Miller | 11/5/13 |
| | LUTEIN | Darrell Miller | 10/22/13 |
| | What Exactly Does Diindolylmethane (DIM) Do For The Body? | Darrell Miller | 5/20/13 |
| | Plants That Fight Against Cancer | Darrell Miller | 5/16/13 |
| | What Are Indoles? | Darrell Miller | 1/3/13 |
| | What Are A List Of Detox Foods? | Darrell Miller | 1/3/13 |
| | What Is Glutathione Good For? | Darrell Miller | 4/14/12 |
| | Benefits Of Zeaxanthin | Darrell Miller | 2/7/12 |
| | If I am A Vegetarian, Do I Need Extra Iodine For Proper Thyroid Function? | Darrell Miller | 10/26/11 |
| | How Does Lutein Help Fight Against Macular Degeneration? | Darrell Miller | 8/19/11 |
| | Potassium: Cardiovascular Health, Muscle Function, Cellular Activity, And Blood pH | Darrell Miller | 5/11/11 |
| | Phytoestrogen, fish oil, and other Supplements may help With estrogen related diseases | Darrell Miller | 7/27/10 |
| | Green Foods Can Boost Improve Wellness | Darrell Miller | 4/19/10 |
| | Mustard Extract | Darrell Miller | 8/14/09 |
| | Colostrum, Vitamin C, Echinacea, Goldenseal, Pau D'arco, Garlic, Astragalus | Darrell Miller | 6/19/09 |
| | Cold And Flue Remedies | Darrell Miller | 3/16/09 |
| | DIM For Estrogen Balance | Darrell Miller | 7/10/08 |
| | Multiple Vitamins | Darrell Miller | 6/11/08 |
| | Which Form Of Calcium Is Best For You? | Darrell Miller | 1/15/08 |
| | Lutein: A Plant Pigment That Provides Protection From The Sun | Darrell Miller | 10/23/07 |
| | Fruit and Vegetable Lightning drink mixes from Natures Plus | Darrell Miller | 2/6/07 |
| | WasabiCleanse - Potent Liver Detoxification! | Darrell Miller | 8/3/06 |
| | EczeMate from Source Naturals | Darrell Miller | 8/1/06 |
| | Wasabi Rhizome Cleanse - Supports Phase II Liver Detoxification - Wasabi Health Benefits | Darrell Miller | 8/1/06 |
| | Lutein to fight age-related macular degeneration! | Darrell Miller | 2/27/06 |
| | INDOLE-3-CARBINOL | Darrell Miller | 12/19/05 |
| | Chloride: The Forgotten Essential Mineral | Darrell Miller | 11/20/05 |
| | Is Fish Oil good for my heart? | Darrell Miller | 10/25/05 |
| | Curcumin - Turmeric Extract | Darrell Miller | 8/19/05 |
| | Zeaxanthin with Lutein - The clearly-seen benefits of advanced eye protection | Darrell Miller | 8/3/05 |
---
All that you may need to know about antioxidants


Date: November 05, 2013 10:00 PM
Author:
Darrell Miller (dm@vitanetonline.com)
Subject: All that you may need to know about antioxidants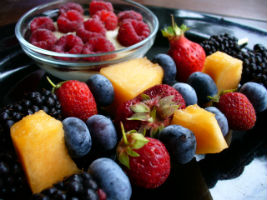 All that you may need to know about antioxidants
Oxidants are elements whose main role is to protect your cells from the harmful effects of free radicals. Free radicals, on their part, are molecules that may be produced by the body when it breaks down food. These molecules may also be produced when your body is exposed to environmental factors like tobacco smoking and radiation. It is worth noting that free radicals have the ability of wrecking damage to cells and causing such diseases as cancers and heart complications. Over the years, studies have consistently revealed that diets high in antioxidants are essential in preventing diseases like Parkinson's disease, Alzheimer's disease and cardiovascular diseases.
Main Source of Antioxidant
The main source of antioxidants is fruits and vegetables. Amazingly, all foods rich in antioxidants are high in fiber, low fat, and are also excellent sources of important vitamins and minerals. It is also important to add that fruits and vegetables rich in antioxidants have bright colors, including purple, yellow, red and orange.
Type of Antioxidant
The five main types of antioxidants are beta carotene, vitamin C, vitamin E, Zinc, and selenium. Others are lucopene and lutein. Beta-carotene (and other carotenoids), can be derived from a long list of fruits and vegetables. Some of these are asparagus, apricot, broccoli, water melon, sweet potato, Kale, mango, turnip and peaches.
Vitamin C, as a major and critical antioxidant, can be obtained from kiwi, broccoli, honeydew, Kale, orange, papaya, nectarines, strawberries, and snow peas among others.
Vitamin E, another major vitamin antioxidant, can be derived from spinach, red peppers, sunflower seeds, papaya, pumpkin and carrots among others.
Zinc and selenium are other antioxidants that are essential in maintaining overall body health and boosting the immune system. Common sources of zinc include red meat, poultry, oysters, dairy products, and whole grain foods. Selenium, on the other hand, can be obtained from foods such as tuna, nuts, whole grains, and beef.
Fact About Antioxidant
The most important fact to realize is that popular sources of antioxidants are fruits and vegetables. Where possible, these foods should be eaten raw or steamed. Boiling will do more harm than good.
References:
http://www.webmd.com/food-recipes/antioxidants-your-immune-system-super-foods-optimal-health
(http://vitanetonline.com/forums/Index.cfm?CFApp=1&Message_ID=2878)
---
LUTEIN



Date: October 22, 2013 11:51 PM
Author:
Darrell Miller (dm@vitanetonline.com)
Subject: LUTEIN

LUTEIN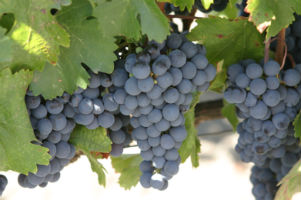 Lutein is referred to as an antioxidant carotenoid which is simply a pigmented nutrient that is. How does Lutein helps the eyes. Lutein is responsible for the yellow colours found in fruits and vegetables. It is present in high quantities in leafy green vegetables such as Kale, spinach, corn, orange juice, grapes, broccoli and yellow carrots and is dark in colour. Lutein is obtained by animals either directly or indirectly from plants and employed by them as an antioxidant and also for absorption of blue light. Each and every individual was born with a certain amount of lutein in your eye but it is not produced in the body.
Where is lutein found in the body

The region of the retina responsible for central vision is called the macula. This area is sensitive to blue light and upon exposure to too much light can cause damage to the eyes. Lutein helps to protect this damage by filtering blue light before it can cause damage to the macula.
Also it is evident that lutein in food protects against cataracts as well as macular degeneration that are the common eye disorders. Lutein together with another carotenoid called zeaxanthin form the yellow pigment found in the retina and absorbs blue light that is a harmful component of the sunlight. Lutein is also may help protect carotid arteries found on the neck from clogging which is an indication of atherosclerosis that is a disease that leads to heart attacks.
Conclusion
If you do not eat properly, the amount of lutein in the eyes may deplete as you age. Your body doesn't make lutein therefore it is recommended that you replace this through eating fruits and vegetables that are good sources of lutein. You can also get zeaxanthin in oranges, orange bell peppers, honeydew melon and also corn. Lutein and zeaxanthin works together and can also be found in egg yolks. Therefore to maintain that good vision always eat lots of fruits and vegetables and they will boost your vision.
References:
http://www.bausch.com/en/reference/lutein for eyes/
(http://vitanetonline.com/forums/Index.cfm?CFApp=1&Message_ID=2853)
---
What Exactly Does Diindolylmethane (DIM) Do For The Body?



Date: May 20, 2013 01:52 PM
Author:
Darrell Miller (dm@vitanetonline.com)
Subject: What Exactly Does Diindolylmethane (DIM) Do For The Body?


Diindolylmethane otherwise known as DIM is a natural compound that is essentially synthesised when the body breaks down indole-3-carbinol a compound that is primarily present in cruciferous vegetables, like cauliflower and broccoli. The curative properties of the said vegetables have been documented, dating to many centuries ago. Today we have the advantage of scientific and technological advancement, as such medicine has been able to research and identify some specific benefits of diindolylmethane.

Today DIM is sold as a supplement or rather in supplement form and is known to offer an array of health benefits. Although not all benefits have been confirmed most of them have been researched, confirmed and documented. It is thus agreeable by most experts that DIM has enormous health benefits for both women and men. Some of these benefits include

Estrogen Metabolism

DIM supplements are known to enhance the effectiveness as well as the efficiency of the metabolic processing of this hormone. This enhancement has closely been linked to elevated levels of antioxidant protection of both the brain and the heart. The process is as well responsible for other documented benefits, including increase libido in women and men as well as dwindle the moodiness in ladies.

Hormonal balance

The enhanced levels of estrogen metabolism are known to stimulate other hormones including the testosterone. As such this aids the body to return the optimal levels and a state of hormonal balance. In essences the body becomes more responsive particularly to exercise and increases fat-burning metabolism, this not only help build the lean muscle much faster but also promote an overall healthier body.

Preventive medicine

DIM is in different aspects to play the role of preventive medicine. It is believed that it plays a key role in preventing certain types of cancers, including colon cancer, uterine cancer and breast cancer just to mention but a few. It has also been associated in helping prevent enlargement of prostates. Treatment Diindolylmethane especially the supplements have been used and are used to treat various ailments, such ailments include premenstrual syndrome, breast pain and endometriosis.

Risk reduction

DIM has been known to mitigate risks associated with hormone replacement therapy. Its desired effect on metabolism of estrogen makes it a common choice for mitigating the effects of environment estrogen exposure.
Diindolylmethane side effects
Very little is known of the safety or there lack of, of this compound supplements more specifically in the long term. Due to its ability to an effect on estrogen metabolism, it is postulated that taking DIM supplements could trigger hormone sensitive conditions such as endometriosis, hormone dependent cancers and uterine fibroids. As such it is advice that one seeks medical advice before using these supplements.

What are the sources of DIM?

As earlier mentioned this chemical compound is produced by digestion of indole -3-carbinol by the body. This compound is present in these vegetables; brussel sprouts, cauliflower, broccoli, collard greens, mustard greens, Kales and watercress. Where do you find these supplements? These supplements are available in most online vitamin stores as well as many food stores that specialize in dietary supplement.
(http://vitanetonline.com/forums/Index.cfm?CFApp=1&Message_ID=2840)
---
Plants That Fight Against Cancer



Date: May 16, 2013 12:49 PM
Author:
Darrell Miller (dm@vitanetonline.com)
Subject: Plants That Fight Against Cancer

As medical research continues to understand cancer and formulate ways to treat it, there has been a lot discovered about cancer fighting plants. There are chemicals in certain plants that have been shown to help prevent cancer, but there have also been plants that can fight cancer once it begins to develop. There are many plants that are considered to be herbs and are not a part of a typical person's everyday diet. However, many fruits and vegetables have been shown to be effective and are found at most super markets.
Cruciferae Family
Good examples of these types of vegetables are those from the cruciferae family. Among vegetables in this family are broccoli, cabbage, Kale, collard greens and cauliflower. The specific chemical that is helpful in fighting cancer is Indole-3-carbinol. Although this compound can be found in other plants, it exists in greater concentrations in this family of vegetables.

Indole-3-carbinol works to inhibit and reduce the size of tumors.

Although research is still ongoing, there has been significant work done on animals such as mice and rats that have demonstrated the effectiveness of Indole-3-carbinol. At the time of this writing, the data for its effect on humans is still inclusive, but the research is producing optimism in the medical community. It is in the area of prostate and breast cancer that have shown the best results, but there seems to have an effect on other forms of cancer as well.

Another example of a natural chemical to help fight cancer is ellagic acid.

This anti-oxidant is found in fruits and vegetables, but it is more prevalent in fruits. Various berries such as blackberries, raspberries and cranberries have the highest concentrations. Pomegranates have been found to have a very high concentration of ellagic acid as well. This chemical is just now beginning to be understood in how it fights cancer.

Although research is in an early stage, it appears that ellagic acid acts to prevent the proliferation of carcinogens that cause cancer by stopping them from binding with human DNA. Even with research still being done and the results, in some cases, still unclear, nutrition has been shown to help prevent and fight cancer. If you begin to add certain vegetables and fruits to your diet, it will be beneficial to your overall health, and this will reduce your chances of getting many forms of cancer.

Other than an allergy to a certain plant, there are no side effects when eating several servings of fruit and vegetables every day of your life. No one has every suffered an ill effect from adding broccoli to their diet. The best way to take advantage of cancer fighting plants is to consume a variety of them throughout the day.

Unless there is a particular type of fruit or vegetable that you love, it is best to mix up the types you eat so that you do not get tired of the food. You should also eat fruits and vegetables as fresh as possible. Although cooked vegetables still have nutritional value, they lose much of their nutritional content when heated. A well balanced diet with very little red meat can go a long way against the fight with cancer.

If you can not consume enough raw vegetables on a daily basis, give these vegetable food concentrates in supplement form a try:
(http://vitanetonline.com/forums/Index.cfm?CFApp=1&Message_ID=2837)
---
What Are Indoles?



Date: January 03, 2013 03:59 PM
Author:
Darrell Miller (dm@vitanetonline.com)
Subject: What Are Indoles?

Indoles? What are these?

These are natural substances found in cruciferous vegetables when crushed or during cooking. Also referred to as indole-3-carbinol. Cruciferous vegetables include Kales, cabbage, Brussels sprouts and cauliflower. These plants contain a high level of glucosinolate glucobrassicin when broken down which is the main source of this substance. Indole is becoming increasingly popular since it is a powerful antioxidant and has been proved to help in relieving a number of ailments.

Benefits Of Indoles:

Some of the benefits of indole-3-carbinol is that is supports the liver's detoxification process which in extension assist the colon work effectively. Liver detoxification help in filtering out the unwanted impurities from our bodies and also when used as a colon supplement, help colon work properly to eliminate waste material from our bodies. Studies have shown that this supplement (I3C) is successive in treating a prostate cancer tumor and also preventing them in the first place.

Estrogen enhanced cancerous cells in the breast, cervix and endometrial can also be prevented if used as a dietary supplement. It works by altering estrogen metabolism and cellular activities. Especially for women, indoles are beneficial since it aids in the treatment of endometriosis which is a condition where the endometrial tissue form outside the uterus. This condition causes problems such as irregular periods, lower fertility and pelvic pain.

Powerful Antioxidant:

As a powerful antioxidant, indoles help in preventing cellular damage due to free radicals and maintains the hormonal balance of the body in both men and women. Studies have also proved that it helps reduce incidences of muscle soreness due to overexertion and menopausal symptoms, breast tenderness and cramping. Indoles have been known to cause no side effects to most people when used the same amounts as found in the diet hence is safe. It however causes skin rashes and an increase in liver enzymes in some people when not used appropriately.
(http://vitanetonline.com/forums/Index.cfm?CFApp=1&Message_ID=2800)
---
What Are A List Of Detox Foods?



Date: January 03, 2013 12:12 PM
Author:
Darrell Miller (dm@vitanetonline.com)
Subject: What Are A List Of Detox Foods?

A quick search online will undoubtedly result in you managing to come across a list of detox foods that various experts claim will help you to just cleanse your body of various toxins in an entirely natural way. There are clearly a number of health benefits associated with doing this, but prior to starting you do need to have a firm understanding as to which foods or herbs are the best and indeed some of these will now be discussed below.

Eating practices

First on the list is fruit in general and you should look at eating several pieces every single day in order to really get the benefit from them. The reason why they are so good is due to the amount of liquid that is contained within them and this helps the body to flush out those toxins and when you combine this with the number of vitamins, fiber, antioxidants and nutrients, then you get a powerful food that can do you a lot of good.

Greens:

Another food group that deserves to be on a list are your greens and the reason why the likes of spinach, Kale, and chard are so good is thanks to the amount of chlorophyll that is contained within them. Chlorophyll is great as it boosts your digestive system, but more than that it has been shown to help your liver to detox itself and this is key since the liver plays a central role in your system due to it filtering waste and toxins and processing them correctly. You will also find that chlorophyll helps your body to clear out various environmental toxins that we breathe in on a daily basis and this alone can really improve your body.

One type of food that deserves to be mentioned on its own is garlic and you should certainly look at eating more of it on a regular basis due to the positive effects it has on your body. It is so important because it entices your liver into producing more of the correct enzymes that will lead to your body being able to detoxify itself and in particular to help remove those toxins from the digestive system, so do add it to your recipes as much as you can and you will certainly benefit from doing so.
Raw Vegetables:

Other types of foods that you may wish to consider include some raw vegetables and you may wish to juice them and have them that way rather than simply eating them. The main ones to look at include:
onion
carrots
cabbage
beet
asparagus
Kale

As with other things listed above they work by helping your liver to deal with the various toxins in your system. These vegetables are also good because of their naturally high levels of things such as glutathione and sulphur, so consider just eating them as nature intended to really benefit from doing so.

Finally, you should also consider using more herbs if you wish to detox and there are several that should play a key role due to their various properties. Two that you will have heard of are ginger and turmeric and they will tackle your immune system and your digestion process and by balancing them out it helps your body when it comes to getting rid of the toxins.

Others that should be included are gymnena due to it being good for your blood sugar levels, neem due to it helping to purify your blood, guduchi as it will cleanse your liver, and mangistha as this will boost your lymphatic system and since this is linked to your immune system you are going to need to have both working perfectly if you want your body to cleanse itself.
What has been attempted here is to point you in the direction of certain types of foods that can help you to detox rather than simply listing one after the other. You are advised to try to include as many as possible when going through the detox process and by doing so you will feel the benefit that comes from removing those toxins from your system and enjoy the increase in health and energy that comes with it.
(http://vitanetonline.com/forums/Index.cfm?CFApp=1&Message_ID=2799)
---
What Is Glutathione Good For?



Date: April 14, 2012 08:03 AM
Author:
Darrell Miller (dm@vitanetonline.com)
Subject: What Is Glutathione Good For?

What is Glutathione?
Glutathione (GSH)is a tripeptide derived from non-proteinaceous amino acids. Contains apeptide bond between the group unusual amino of the cysteine group and the carboxylside chain of glutamate. Glutathione, an antioxidant, helps protect cells from reactive species of oxygen such as free radicals and peroxides. Glutathione is nucleophilic at sulfuracceptors and conjugated electrophilic attack poisonous. Groups thiolare maintained in a reduced state to a concentration of about ~ 5 mM in animal cells. Indeed, glutathione reduces any link disulfideformed with in proteins cytoplasmic cysteines by acting as a donor of electrons.In the process, glutathione is converted to its oxidized form glutathione disulfide (GSSG). Glutathione is found almost exclusively in its reduced form, since the enzyme that turns its oxidized form, glutathione reductase,is constitutively active and inducible to oxidative stress.In fact, the ratio of reduced glutathione to oxidized glutathione in cells is often used scientifically as a measure of cellular toxicity. H2O2+ GSSG + 2 ------- 2GSH H2O.
Advantages of the Glutathione
Before discussing the benefits of L-Glutathione, let's first talk a little about the nutrient. Glutathione is an antioxidant enzyme dominant which is soluble in water.It is absorbed mainly in the liver.It helps fight against free radical damage.The free radical damage is harmful relatives. Glutathione is involved in a variety of other functions in the body.
The function of Glutathione - Benefits of Glutathione
Glutathione works in DNA synthesis and repair, protein and prostaglandin synthesis, and amino acid transport.It helps in the metabolism of carcinogens and toxins.Immune system is improved through the use of Glutathione, and contributes to the prevention of cellular oxidative damage, and activation of enzymes. Glutathione also helps and maintains the functions of other antioxidants.
Glutathione deficiency
There is the possibility of a deficiency of glutathione. It usually occurs during aging.For example, it is seen in macular degeneration related to age, diabetes, and lung and gastrointestinal diseases. It may be the cause of pre-eclampsia, Parkinson's, AIDS and other neurodegenerative diseases.
Where to get Glutathione
Some sources of glutathione include fruits such as tomatoes, watermelon, grapefruit, oranges, peaches and cantaloupe.It is found in vegetables such as avocados, potatoes, spinach, okra, acorn squash, and asparagus.It is found in most meats as well. Other sources of vegetables such as broccoli, cabbage, Brussels sprouts, cauliflower, Kale, parsley, and not only provide GSH - glutathione peroxidase, but it also stimulates the body to make more BA.Since cooking destroys much of glutathione, you will get more to eat raw or steamed vegetables for the best benefits of Glutathione.
Reduced glutathione is in a supplementation that we personally use a company called source naturals a Natural Product meeting the above requirements.The nutrient content in their signature product - Total Balance.
(http://vitanetonline.com/forums/Index.cfm?CFApp=1&Message_ID=2633)
---
Benefits Of Zeaxanthin



Date: February 07, 2012 08:14 AM
Author:
Darrell Miller (support@vitanet.net)
Subject: Benefits Of Zeaxanthin

With aging, our eyes and the associated muscles weaken. They can degenerate and lose our ability to see properly. Eyes enable us with vision to see the world, and losing the eyesight will halt affect our daily activities and movements. People are frequently worried about losing their sight, and try to find supplements that can prevent the loss of vision. However, this debility can be prevented.
Supplements should be ideally be all natural, healthy, and with no side effects. Zeaxanthin is an important nutrient for eye health. This is found in found in green leafy vegetables, and also in other foods like eggs. Zeaxanthin fulfills most of the requirements that most people look in a supplement.
WHAT IS ZEAXANTHIN
Zeaxanthin and lutein are carotenoids that filter out the harmful high-energy wavelengths of light, and also act as antioxidants in the eye. This helps to maintain and protect healthy eye cells. Out of the six hundred carotenoids found in nature, only these two, Zeaxanthin and Lutein are deposited in high quantities in the retina (macula) of the eye. Unfortunately, our body does not synthesize the zeaxanthin and lutein it requires.
This is the reason why green vegetables, eggs and other sources of these carotenoids are essential to proper nutrition. Daily intake of zeaxanthin and lutein through diet, beverages, fortified foods or nutritional supplements and is very important for the protection and continuation of good eye health.
Studies have indicated that zeaxanthin and lutein can help to lessen the chance of chronic eye illnesses, including cataracts and age-related macular degeneration (AMD).
Zeaxanthin, is also a bioflavonoid, that besides its benefits to ocular health, has been linked to providing many health benefits, including its anti-inflammatory property. Because of zeaxanthin being a carotenoid category bioflavonoid, its main action is over the blood vessels; it works by supporting the blood vessels around the retina area with their proper function.
ZEAXANTHIN BENEFITS
Zeaxanthin is both an anti-inflammatory phytochemical and an antioxidant; hence this has been used as a preventative measure for macular degeneration and cataracts. Its antioxidant properties keep eyes from being damaged from the harmful ultraviolet rays of the sunlight. Overall, zeaxanthin keeps the eye healthier, and looking younger.
ZEAXANTHIN AGAINST CATARACT: Our natural eye collects and focuses light on the retina, and to properly provide this function continuously, the lens must remain clear throughout life. A major cause of cataracts is oxidation of the lens, which clouds it. Antioxidant nutrients, like zeaxanthin and lutein neutralize the free radicals or the unstable molecules associated with this oxidative stress associated with retinal damage. Thus, these phytochemicals play a role in cataract prevention. Higher dietary intakes of vitamin E, zeaxanthin and lutein can considerably reduce the risk of cataract formation.
ZEAXANTHIN AGAINST AGE-RELATED MACULAR DEGENERATION (AMD): Zeaxanthin and lutein reduces the risk of AMD. In fact, studies like AREDS2 (Age-Related Eye Disease Study) are being conducted with supplements containing ten mg lutein along with two mg zeaxanthin each day, how it affects or lowers the chance of developing this degeneration.
FOOD SOURCES OF ZEAXANTHIN
Zeaxanthin is naturally found in some green leafy vegetables like Kale and spinach. Other sources of zeaxanthin include egg yolk, yellow squash and bell-peppers. This makes zeaxanthin available as a completely natural nutrient, with no side effects.
(http://vitanetonline.com/forums/Index.cfm?CFApp=1&Message_ID=2559)
---
If I am A Vegetarian, Do I Need Extra Iodine For Proper Thyroid Function?



Date: October 26, 2011 07:26 AM
Author:
Darrell Miller (dm@vitanetonline.com)
Subject: If I am A Vegetarian, Do I Need Extra Iodine For Proper Thyroid Function?

Thyroid, Your Health, And Metabolism
We are given absolute freedom unto what kind of diet we would like to engage ourselves in hence, at present we could see a lot of people engaging into different kinds of diets. The vegetarian diet is one of the many kinds of diets that are becoming really common today. The vegetarian lifestyle is a diet composed mainly of fresh and organic foods however, if you plan to employ the said diet, thorough planning is highly required. Despite the fact that there are already a lot of vegetarian foods that are sold commercially, vegetarians should be mindful and vigilant so that they could avoid vegetarian foods that are heavily processed that gives you the wrong impression that these foods offers you a balanced nutrition while in fact they are deficient with some vital vitamins and nutrients.

Perhaps, we are all aware of the importance of iodine as a nutrient for the body. Iodine plays a vital role in various biological functions such as growth, metabolism, and development. When a person is deficient with iodine, it can cause various ailments such as goiters, thyroid cancer, thyroid nodules, menstrual problems, and headaches. Among the groups that are very susceptible of developing iodine deficiency are pregnant women and children. Pregnant women who are unable to meet the recommended daily allowance of iodine will relevantly affect the intelligence of their baby.

Most vegetarians get iodine from the cheese, milk products, and fish they consume. If you would want to have the sense of assurance that you are getting enough iodine that you need every day, you have to eat foods that contain liberal amounts of iodine such as agar, turnips, Kale, spinach, kelp, summer squash, asparagus, and mustard greens. Walnuts, brown rice, and wheat are also beneficial in providing you some protection against iodine deficiency. We could also not avoid the fact that some vegetarians are still unable to meet the recommended daily allowance of iodine because of some circumstances. To avoid such deficiency, intake of iodine supplements regularly and as prescribed is also very helpful.

At present, there are already many supplements that you can conveniently purchase to help you address iodine deficiency. However, when you are planning to take any supplement, it is wiser if you seek your physician's advice first so that you will be properly and adequately guided on the right amount of the said mineral your body needs. Intake of supplements should be individualized because each and every one of us has different requirements of iodine because of the salient factors involved. So if you do not want to experience any health problems brought about by lack of knowledge.

All of us should be careful when it comes to taking good care of our health because any wrong move you could commit would have great implications to your over-all health state.

(http://vitanetonline.com/forums/Index.cfm?CFApp=1&Message_ID=2525)
---
How Does Lutein Help Fight Against Macular Degeneration?



Date: August 19, 2011 01:11 PM
Author:
Darrell Miller (dm@vitanetonline.com)
Subject: How Does Lutein Help Fight Against Macular Degeneration?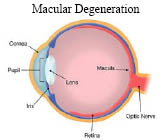 Macular degeneration is a medical condition that affects older adults in most cases which results in a loss of sight or vision just in the center of the visual field due to damage of the retina. This is a very serious condition of the eye and it progresses over the years and in case left untreated may lead to further loss of sight. It has been found to be a major cause of older adults being visually impaired and usually age range is 50 years or older. Macular degeneration makes it hard or impossible to read or recognize faces, even though enough peripheral vision remains to make daily life activities remain doable.
Lutein from the Latin meaning of yellow, luteus, is a xanthophyll and is a naturally-occurring carotenoid. It is abundant in leafy vegetables which are green in color like spinach and Kale. Lutein can also be found in egg yolks and is also present in plants as a fatty-acid tester and most of all, it can be found in the retina and concentrated in the macula, which is a small area of the retina mainly responsible for central vision. This helps the eyes to be protected from oxidative stress and blue light photons with high energy.
Eye Health
Several studies have found that an increase in macula pigmentation helps decreases the risk for eye diseases and one of them is Age-related Macular Degeneration(AMD). Some concluded that visual activity is improved with lutein supplementation alone or lutein together with other nutrients. Other studies also show that AMD seemed to be directly related to having low carotenoids in the body. It does follow in this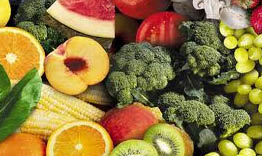 case that increased green leafy vegetable consumption does help prevent the risk of AMD. Sufficient lutein intake indicates risk reduction for macular degeneration and this can be obtained from a proper diet, but considering that the daily focus of attention is for the lutein.
It commonly follows that this daily attention to the diet to get all the required lutein for our body is where supplementation suggestion comes in since many are not able to do so especially for people around the age group of 70 and up where the attention needed is just too taxing. And since failure to have sufficient lutein is not acceptable for these people with a high risk of AMD or those already with AMD but hopes to slow it down or even stop the progression of the decease, supplementation is a viable and reliable way to assure sufficient lutein intake. This would eventually lead to increases in blood serum levels that would be equal to a diet sufficient of high lutein foods.
However it's worthy to note that risk reduction does not equate to a cure because once macular degeneration has started there is no way to reverse it. But reduction of risk may be an implication of prevention for some people. Further research needs to be done. However in terms of prevention before the decease starts, results have been promising.
(http://vitanetonline.com/forums/Index.cfm?CFApp=1&Message_ID=2400)
---
Potassium: Cardiovascular Health, Muscle Function, Cellular Activity, And Blood pH



Date: May 11, 2011 12:58 PM
Author:
Darrell Miller (dm@vitanetonline.com)
Subject: Potassium: Cardiovascular Health, Muscle Function, Cellular Activity, And Blood pH

Potassium is a dietary mineral required in relatively large quantities in comparison with other minerals found in the human diet. It is the most abundant positively charged ion, or cation, in the cytosol, the liquid cytoplasmic matrix found inside all cells of the human body. It has a special relationship with sodium, the major cation outside animal cells. Together they facilitate cellular reformations and intercellular activities, greatly influencing the development of muscles, the brain, and the heart.
Electrolytes are solutions of bases or acids that help maintain a healthy pH inside the body. Potassium is an electrolyte absolutely necessary for the upkeep of cells. They enable organic compounds to move charges, which is central to neuronal activities, muscle contraction, and endocrine functions. The presence of potassium is also required to activate the catalytic functions of several enzymes. Some of these enzymes are indispensable in the metabolism of carbohydrates.
Powers Cellular Activities
A cellular phenomenon described as membrane potential affects several types of cells throughout the human body, such as neurons, muscle cells, and endocrine cells. Potassium is involved in this phenomenon, powering countless molecular devices found in the cell membrane much like a battery. It also participates in transmitting signals between cellular organelles, creating an electric current that flows between different parts of the cell.
Intercellular communication that induces the release of neurotransmitters, hormones, and other related organic compounds throughout the body rely on healthy levels of potassium. For example, it allows the beta cells of the pancreas to respond to levels of carbohydrates that get in and out of the systemic circulation, releasing insulin when needed. It fuels a chain of cellular events that lead to many bodily functions.
Promotes Muscle Function
It is not a coincidence that unhealthy levels of potassium lead to bouts of muscle cramps. While involuntary contractions of the skeletal muscles are often associated to older populations, they may afflict people of all ages at any time of the day. More often than not, the underlying cause is malnutrition, especially deficiency in dietary minerals like potassium.
Contractions produced by skeletal muscles are a classic example of physiological functions that necessitate the presence of potassium. When electrical impulses of cell membranes rise and fall at a very fast rate, it results in a cellular event called action potential, igniting a chain of events that lead to muscle contraction. This is the reason why potassium is important in the maintenance of healthy muscles.
Maintains Cardiovascular Health
Potassium is particularly good for the heart. The cardiac muscle is engaged in continuous coordinated contractions that propel blood out of the atria and ventricles to the rest of the cardiovascular system. A condition called hypoKalemia, in which the level of potassium in the blood is low, has been linked to abnormal heart rhythms, high blood pressure, and congestive heart failure. Not surprisingly, potassium supplements are used as a therapeutic remedy in the treatment of these diseases.
pH Balance
Potassium has a pH of 14. Taking potassium daily can help you regulate your pH so you can maintain a pH of 7 throughout the day. By maintaining a pH of 7, you can improve your health and reduce the instance of illness.
(http://vitanetonline.com/forums/Index.cfm?CFApp=1&Message_ID=2293)
---
Phytoestrogen, fish oil, and other Supplements may help With estrogen related diseases



Date: July 27, 2010 12:19 PM
Author:
Darrell Miller (dm@vitanetonline.com)
Subject: Phytoestrogen, fish oil, and other Supplements may help With estrogen related diseases

Many women fear breast cancer, as it seems out of control. In actuality, a woman's diet is something within her control and it can be the most powerful force in significantly deterring breast cancer. One out of every eight American women experience breast cancer. Foods, natural herbs, and exercise can significantly reduce your risk, with just one change cutting your risk in half. The more estrogen a woman is exposed to over her lifetime, the higher her risk of breast cancer. There are both good and bad estrogens. Daily, we are bombarded with bad estrogens through cosmetics, plastics, metals, and toxins in the air. Good estrogens come from foods, especially plants.
Choosing organic foods and starting young women on organic dairy in particular is a great way to make preventative dietary changes. A diet full of fiber, vitamins, minerals, antioxidants, and plant compounds supports the detoxification pathways and protects cells. This alone is a giant step on the path of disease prevention. Following are ten foods that can inspire you to make small, tasty changes to your diet and help you to feel in control of your breast cancer prevention.
Flaxseeds are high in omega-3 fatty acids and plant lignans and are the most powerful food you can eat to fight breast cancer. Try adding 2 to 3 tablespoons of ground flaxseeds to a blueberry-yogurt smoothie, or sprinkling on cereal, oatmeal, or wholesome muffins.
Turmeric, which is extremely popular in Indian cuisine, is an anti-inflammatory that's 300 times more potent than vitamins E and C. This food can help to cut your risk of breast cancer in half. It also stimulates liver enzymes, which helps to clear the body of bad estrogen toxins. Adding ¼ teaspoon of turmeric to a curried chicken stir-fry or plain basmati rice is a great way to get more in your diet.
Women who eat diets high in fiber have a 54% lower risk of breast cancer. Insoluble fiber binds to estrogen in the colon, eliminating it from the body. Fiber also slows the absorption of carbohydrates and bad fats. Try starting your day with oatmeal that is topped with fresh blueberries and slivered almonds. A low-fat bran muffin and apple is also a great way to get more fiber in your diet.
Vegetables like broccoli, cauliflower, cabbage, Kale, and Brussels sprouts put up a good fight against breast cancer. Their indole-3-carbinols block estrogen receptors, which slows bad estrogen from causing breast cells to grow and divide faster, which increases the risk of breast cancer. Cruciferous veggies also contain a compound called DIM, which helps detoxify estrogen in the body. Women who eat the most cruciferous vegetables have a 40 percent lower risk of breast cancer than those who eat few if any. Try steaming veggies, sprinkling them with sea salt, and drizzling with olive oil.
Fish, which is known for its high concentration of omega-3 fatty acids, is also a great way to prevent breast cancer. However, vegetarians who prefer vegetable sources can stick with flaxseeds and occasionally eating wild salmon is recommended. To get more, bake a 4-ounce salmon fillet and serve it over a bed of quinoa and steamed broccoli drizzled with olive oil. If you're not into the fishy taste, try purified fish oil supplements.
Other foods that can help to prevent breast cancer include green tea, soy, olive oil, mushrooms, and seaweeds. Green tea inhibits the growth of cancers and also help decrease the body's estrogen production. An adequate amount of soy in your diet can reduce chances of breast cancer by 30 to 50 percent, as it contains genistein, a plant estrogen that has been proven to stop tumor growth, prevent metastasis, and shut off blood flow to growing tumors. Olive oil has the ability to suppress a gene in our DNA that is involved in tumor growth, while mushrooms boost the immune system. Seaweeds is rich in iodine, which is toxic to breast cancer cells.
Eating a healthy diet low in red meat and high in fruits and vegetables along with vitamin supplements can go a long way in the fight against cancer. Look to your local or internet vitamin store for additional information on vitamin supplements.
(http://vitanetonline.com/forums/Index.cfm?CFApp=1&Message_ID=2173)
---
Green Foods Can Boost Improve Wellness



Date: April 19, 2010 10:29 AM
Author:
Darrell Miller (dm@vitanetonline.com)
Subject: Green Foods Can Boost Improve Wellness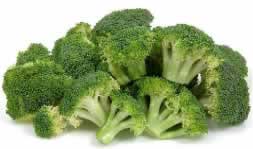 Green foods are phyto-foods that typically contain a high amount of chlorophyll, which is the substance that gives plants their green color. Also, chlorophyll allows the plant to use sunlight to access nutrients from the soil. These plants contain some of the most important nutrients, which includes vitamins, minerals, bioflavonoids, antioxidants, protein, amino acids, enzymes, and fiber. The high content of nutrients found in green foods makes theme extremely valuable for keeping the body in optimum health. Some green foods include algae, cereal grasses, and legumes.
Green foods are not always green in color. There are a variety of colors that can be found in the green foods category. Some greens include spirulina, chlorella, blue-green algae, wheatgrass, barley, alfalfa, broccoli, spinach, parsley, cabbage, rice grass, Kale, and celery. Additionally, there are red, yellow, and orange green foods. These include the tomatoe, cranberry, cayenne, red and yellow peppers, orange juice, grapefruit, pineapple, brown rice, papaya, and squash. There is also a blue group of green foods, which includes grape skin extract, black cherry, beet juice, and elderberry. The white group of green foods includes apple pectin, garlic, and onion.

There are four green foods that are especially beneficial to the body. The first of these is baby broccoli. The federal diet recommendation for adults includes at least three cups of dark leafy greens in a week. This includes broccoli, Kale, mesclun, and spinach. Broccoli sprouts are great because they contain more vitamins than the adult version. There is no need to take your greens as juice, unless you prefer them that way, as the full vegetable provides the body with much more fiber. Secondly, it is believed that the Chinese may have lower cancer rates because of their consumption of green tea.
Green tea should be consumed when it is freshly brewed, as bottled or instant tea has little key catechins to work as antioxidants. One may need to take green-tea pills or expect to spend a good deal of time brewing and drinking to get the full benefits. Research shows, concentrated green tea pill that are equal to eight to sixteen cups a day is required in order to boost the production of enzyme enough to make carcinogens less toxic. The third is limes, which are plentiful in vitamin C and act as a potent antioxidant. Scientists have shown that vitamin C, and potentially other antioxidants, can indeed inhibit the growth of some tumors. Lastly, it has been found that garlic may be responsible for blocking the formation of potent carcinogens in the liver. Additionally, it acts as a natural antifungal and possesses antibiotic like properties.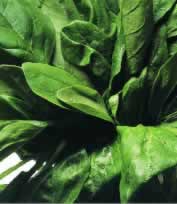 Green foods have gradually risen in popularity, as many individuals are becoming more and more concerned about their health. When they think they are not getting enough essential nutrients in their diets, they often turn to green foods. Everyone could benefit from the addition of green foods to their diet. This is especially true for those individuals who are in poor health. Additionally, athletes are in need of extra nutrients. This is because they often put their bodies under stress because of the intense training they go through.
Green food supplementation could help the body grow muscle and bone tissue. Pregnant women, along with those developing fetuses, could definitely use the extra nutrients, especially during development stages. For more information on the many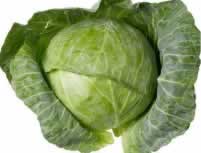 beneficial effects provided by green foods, please feel free to contact a representative from your local health food store.
(http://vitanetonline.com/forums/Index.cfm?CFApp=1&Message_ID=2156)
---
Mustard Extract



Date: August 14, 2009 11:49 AM
Author:
Darrell Miller (dm@vitanetonline.com)
Subject: Mustard Extract

Mustard is also referred to as mustard greens, Indian mustard, and leaf mustard. This herb is a species of the mustard plant. One of its sub-varieties includes Southern Giant Curled Mustard, which is very similar in appearance to headless cabbage such as Kale. However, it has a distinct horseradish-mustard flavor. It is also known as green mustard cabbage.
The leaves, seeds, and stems of the mustard plant are edible. The plant can be found in some forms of African, Indian, Chinese, Japanese, and Soul food cuisine. The leaves are used in African cooking, and the leaves, seeds, and stems are used in Indian cuisine. The plant has a particularly thick stem, it is used to make the Indian pickle and the Chinese pickle. The mustard made from the seeds of this plant is called brown mustard. The leaves are also used in many Indian dishes.
This species of mustard plant is more pungent than closely-related greens like Kale, cabbage, and collard greens. It is often mixed with these milder greens in a dish of mixed greens, which may even include wild greens like dandelion. Mustard greens are high in both vitamin A and K. Mustard greens are often used in Chinese and Japanese cuisines. Asian mustard greens are typically stir-fried or pickled.
The ancient Greeks used mustard for its medicinal value. Additionally, it was used for its flavoring. The Romans also used this herb. They added crushed seeds to wine for a spicy flavor. John Parkinson and Nicholas Culpeper, English herbalists, both recommended mustard for ailments like epileptic seizures and toothaches. The herb was used by Native Americans and early colonists for rheumatism and muscle pain.
Mustard is a strong stimulating herb. It is responsible for promoting the appetite and stimulating the gastric mucous membranes to aid in digestion. An infusion of the mustard seed stimulates urine and helps to promote menstruation. Additionally, it is a valuable emetic for narcotic poisoning, as it empties the stomach without depression of the system. Mustard is often used externally as a plaster or poultice for sore, stiff muscles. A plaster of mustard can also be used to treat congestion, warm the skin, and clear the lungs.
The seeds of the mustard plant are used to provide alterative, analgesic, blood purifier, caminative, digestive, diuretic, emetic, expectorant, irritant, rubefacient, and stimulant properties. The primary nutrients found in mustard are calcium, cobalt, iodine, iron, manganese, phosphorus, potassium, sulfur, and vitamins A, B1, B2, B12, and C. Primarily, mustard is extremely beneficial in dealing with indigestion, liver disorders, and lung disorders.
Additionally, the herb is very helpful in treating appetite loss, arthritis, blood impurities, breath odor, bronchitis, emphysema, sore feet, fevers, gas, hiccups, kidney problems, pleurisy, pneumonia, snakebites, sprains, and sore throat. Before supplementing with this, or any other nutrient, it is important to consult your health care provider. In doing so, you will ensure yourself optimum health benefits. For more information on the many beneficial effects provided by mustard, please feel free to contact a representative from your local health food store.
(http://vitanetonline.com/forums/Index.cfm?CFApp=1&Message_ID=2055)
---
Colostrum, Vitamin C, Echinacea, Goldenseal, Pau D'arco, Garlic, Astragalus



Date: June 19, 2009 11:05 AM
Author:
Darrell Miller (dm@vitanetonline.com)
Subject: Colostrum, Vitamin C, Echinacea, Goldenseal, Pau D'arco, Garlic, Astragalus

There are many supplements and herbs that compliment the supplementation of colostrum. Among these are Echinacea, vitamin C, garlic, goldenseal, pau d'arco, astragalus, and beta carotene (vitamin A).
Echinacea is one of the most well-known and respected herbal supplements when it comes to the maintenance and strengthening of the immune system. Various Echinacea species have yielded an impressive variety of chemical constituents which possess pharmacological properties. This suggests that there is some form of synergistic action that occurs between the compounds in order to achieve therapeutic benefits. The main therapeutic properties are found in polysaccharides, flavonoids, caffeic acid derivatives, essential oils, polyacetylenes, and alkylamides. These constituents are responsible for a large number of immuno-stimulatory, anti-inflammatory, antiviral, antibacterial, and anticancer properties.
Echinacea has several effects on the immune system, including the alternate complement pathway, which enhances the movement of white blood cells into the areas of infection. Echinacea also affects many of the immune system's cells that are responsible for slowing viral and bacterial infection. The aerial portion of Echinacea is known to be effective in warding off viruses such as influenza, herpes, and vesicular stomatitis, by blocking virus receptors on the cell surface. Echinacea is also able to indirectly kill viruses by encouraging the production and release of interferon, which is a substance that is capable of blocking viral RNA.
Vitamin C is one of the most well-known nutrients for promoting basic immune functions, with its benefits being known for many years. It is effective in reducing the severity and duration of colds and flu. Also, it has the ability to act as an immuno-stimulant by enhancing white blood cell production, increasing interferon levels and antibody responses, promoting the secretion of thymic hormones, and improving connective tissue. Vitamin C can be found abundantly in various fruits in vegetables, which means that it can often be consumed in acceptable amounts without supplementation through broccoli, sweet peppers, collards, cabbage, spinach, Kale, parsley, melons, potatoes, tangerines, and Brussels sprouts, just to name a few.
Garlic is one of the most commonly used medicinal herbs, as it is found throughout the world and has been employed for various therapeutic purposes for thousands of years. Commonly used in Chinese herbal medicine and ayurvedic medicine, it has recently received much attention in the US media as well as other Western countries. Recent research has found that garlic possesses some powerful capabilities when it comes to the immune system and the body's ability to fight infection. Garlic produces antiviral and antibacterial capabilities that stimulate and improve performance by the body's immune systems. Additionally, garlic kills viruses and protects the body from invading virus cells by enhancing the body's immune functions.
Goldenseal is native to North America, where it helps with a wider variety of ailments, including infection. Goldenseal is effective in combating invasion of colds and flu by stimulating the immune system and the activity of macrophages, which are one of the body's defense mechanisms against viruses, bacteria, cancer cells, and other invaders.
Pau d'arco is also known for its powerful antiviral, antibiotic, and immune system enhancing capabilities. It has been shown to actively inhibit the activity of several viruses such as: both herpes viruses, the influenza viruses, polioviruses, and vesicular stomatitis virus.
Astragalus, which is extremely popular in Chinese herbal medicine, is an immune system enhancer. It has the ability to reduce the severity and length of the common cold through its application. Vitamin A, which has long been known to be effective in fighting infectious diseases, has antiviral and antibacterial capabilities. Vitamin A deficiencies can manifest themselves through increased infection by cold and flu viruses.
Along with the above, it is also important to eat healthful foods (fruits and vegetables), drink plenty of fluids, exercise, avoid smoking, avoid consuming alcohol, get plenty of rest, and reduce stress in order to increase the benefits that colostrum supplementation provides. Natural supplements can help boost the immune system and help one live a healthier longer life.


--
Strengthen Your Immunity At Vitanet ®, LLC


(http://vitanetonline.com/forums/Index.cfm?CFApp=1&Message_ID=2021)
---
Cold And Flue Remedies



Date: March 16, 2009 03:42 PM
Author:
Darrell Miller (dm@vitanetonline.com)
Subject: Cold And Flue Remedies

Echinacea, zinc, vitamin C, and garlic are all the most well-known and respected supplements concerning the maintenance and strengthening of the immune system. Echinacea contains polysaccharides, flavonoids, caffeic acid derivatives, essential oils, polyacetylenes, and alkylamides, which contribute to the herb's therapeutic benefits. These constituents are responsible for a variety of immuno-stimulatory, anti-inflammatory, antiviral, antibacterial, and anticancer properties.
Echinacea possesses the ability to enhance the movement of white blood cells into infected areas of the body. Echinacea also affects many of the immune system's cells that are responsible for slowing viral and bacterial infection. Additionally, this herb enhances the performance of macrophages in the immune system, which are responsible for engulfing foreign material like bacteria, viruses, and dead cellular matter. Echinacea also has the ability to kill viruses that indirectly encourage the production and release of interferon, which is a substance that potentially blocks the transcription of viral RNA.
Zinc has been recognized for an extended amount of time as a protection against colds. It is well known that zinc deficiencies are linked to immune system-related disorders as well as the increased susceptibility to infectious diseases. Zinc throat lozenges have become very popular in treating colds over the last few years. One recent study found that zinc is not only beneficial to the immune system, but also necessary for its optimal function.
Vitamin C is one of the most well-known nutrients for battling the effects of colds and flu. Its benefits have been known for years, with a large body of research indicating its effectiveness in reducing the severity and duration of colds an flu. Additionally, vitamin C acts as an immunostimulant by enhancing white blood cell production, increasing interferon levels and antibody responses, promotes secretion of thymic hormones, and improves connective tissue.
There is conflicting information on how much vitamin C one should take, but most experts agree that the FDA's recommended dietary intake is not sufficient. Many doctors suggest taking large doses, as much as 10,000 mg when suffering from a cold or flu. One of the great things about vitamin C is that it can be found abundantly in many fruits and vegetables. The best food sources include broccoli, sweet peppers, collards, cabbage, spinach, Kale, parsley, melons, potatoes, tangerines, and Brussels sprouts.
Garlic, which is extremely well known as a culinary additive, is actually one of the most commonly used medicinal herbs as it is found throughout the world and employed for various therapeutic purposes for thousands of years. It is common in Chinese herbal medicine and has recently received a great deal of attention in the U.S. and other Western countries. Recent research has found that garlic possesses powerful capabilities relating the immune system and the body's ability to fight infection. Garlic possesses antiviral and antibacterial capabilities and has been shown repeatedly to simulate and improve performance by the body's immune systems. Studies on garlic have shown that it has the ability to actually kill flu and cold viruses. Garlic also can protect the body from invading virus cells by enhancing the body's immune functions.
Additional herbs and natural supplements that are useful in fighting cold and flu viruses include goldenseal, pau d'arco, astragalus, licorice, peppermint, and beta carotene. No matter what you choose to do by way of a doctor or natural alternative, supplements such as these discussed have zero side effects if taken as recommended on the bottles label. Natural vitamins and herbs can be found at your local or internet health food store.
*Statements contained herein have not been evaluated by the Food and Drug Administration. Vitamins and herbs are not intended to diagnose, treat and cure or prevent disease. Always consult with your professional health care provider before changing any medication or adding Vitamins to medications.
(http://vitanetonline.com/forums/Index.cfm?CFApp=1&Message_ID=1977)
---
DIM For Estrogen Balance



Date: July 10, 2008 03:26 PM
Author:
Darrell Miller (dm@vitanetonline.com)
Subject: DIM For Estrogen Balance

Diindolylmethane from broccoli can help with estrogen balance: There is plenty of evidence to suggest that, but before discussing the whys and wherefores, let's first have a look at the substance, where it comes from and why it should have any effect on estrogen or its balance.
Diindolylmethane is an indole contained in brassicas such as broccoli, cabbage, Kale, brussel sprouts and cauliflower. It is a dimer of indole-3-carbinol, which is itself formed by the autolytic degradation of glucosinolate glucobrassicin which is found in brassicas. Both this and the dimeric diindolylmethane are currently being tested for their antioxidant, anticancer and antiatherogenic properties, although this type of research has been mainly made on animals. When the cell walls of brassicas are ruptured, the enzyme myrosinase is released, that breaks down the glucobrassicin.
Because diindolylmethane is oil soluble it is more bioavailable to the body in the presence of vitamin E and other lipophilic substances, and these are normally included in oral supplements. However, back to estrogen and its effects upon human estrogen balance. Estrogen is the name for a group of steroids that function substantially as the female sex hormone. They have many effects on the body, including regulation of the menstrual cycle, breast development and promote the formation of secondary female characteristics such as reduced height and muscle mass.
Estrogen is also present in the male, where it regulates several factors pertaining to the reproductive system. It does not, however, take part in the process that determines sexual desire. If all of these properties are considered it would seem logical to believe that estrogen levels could be used to control weight increase, although claims that it can be use to enhance sexual performance seem ill founded: based more on hope than on science!
What science appears to have found, however, is that estrogen dominance, due to an imbalance between estrogen and progesterone levels in the body, can give rise to increased weight, and even obesity, in women. It can also lead to uterine, ovarian and breast cancers, and cervical dysplasia which, while not cancer, can give rise to cervical cancer if not treated. Estrogen imbalance, therefore, is not good news and something to be avoided if it possibly can. So what can be done to avoid it?
The answer is to find a hormonal balance, and this is where diindolylmethane (DIM) comes in. The substance has been found to have a positive effect on the balance between estrogen and progesterone, although eating broccoli will not be sufficient to do the job properly. Insufficient DIM is released by breaking the cell walls of broccoli through chewing to have much effect on the balance, about a kilo of broccoli a day being needed to have any noticeable effect. It is the diindolylmethane supplements that are able to have the desired effect in restoring the hormone balance and eliminating the undesirable effects of estrogen imbalance.
But why should estrogen imbalance occur? What are the factors that cause this dangerous condition, and if it is so common how did our ancestors manage without today's science? The answer to the second question lies in that to the first, but before we discuss that don't go thinking that your ancestors managed through thick and thin. Perhaps yours did, but your life expectancy is significantly greater than that of your parents when they were born. In fact, you don't have to go too far up your family tree to when you would be doing well if you hit forty! So the argument about your ancestors doesn't wash.
In fact, an estrogen imbalance can be caused by several factors: a slow estrogen metabolism that leads to an excess of estrogen because it is not broken down quickly enough is common, but far more common is the effect of pollutants such as pesticides, car exhaust fumes, emulsifiers, household cleaners and even some soaps. They contain chemicals known as xenoestrogens that our body believes to be real estrogens. They can stick to estrogen receptors on healthy cells, and can also prevent true estrogen from binding to the cell it should bind to. This results in an increase in free estrogen that cannot bind to the estrogen receptors that it should. Your ancestors did not have these problems with such 'estrogen mimics' and so managed just fine.
There is also the fact that estrogen can be broken down in the liver by means of two different routes: one leads to a form of estrogen that metabolizes to provide many benefits, such as strong bones and a reduction in heart disease, while the other has the opposite effect of causing cancers, depression, osteoporosis and problems with your immune system. That is by no means the full list: you don't want to see that, believe me!
You might think that if estrogen is dominant over progesterone, then taking progesterone would resolve the problem. It would seem to be a good cure. In fact, it is not a good idea since progesterone can be metabolized into yet more estrogen, making the problem even worse. The real answer is to take a supplement containing the substance that solves the problem by changing the estrogen metabolism pathways in the liver: diindolylmethane. More of the so-called "good" estrogen metabolites are formed, and less of the bad. The actual estrogen levels are not changed, but the way in which the excess estrogen causes harm is changed. That way, it doesn't matter what the imbalance is, the estrogen cannot do ham to your body.
DIM possesses many potential positive benefits when used as a supplement. It can reduce your chances of getting breast, cervical and ovarian cancers, and also acts as a strong antioxidant, and helps to strengthen your immune system. It might help you to lose weight, but more studies are needed before this can be claimed conclusively. However, there is evidence at the moment that it has a weight reducing effect.
Its effect on sexual health is largely unfounded, but the effect of a placebo in this area can be astounding: that indicates how much psychology has to do with sexual performance. Nevertheless, the known and projected benefits of diindolylmethane are so significant that taking a supplement would seem a reasonable thing to do, and although your mom was right about you eating your broccoli, brassicas alone are not a rich enough source for a significant effect.

--
Buy DIM At Vitanet ®, LLC


(http://vitanetonline.com/forums/Index.cfm?CFApp=1&Message_ID=1835)
---
Multiple Vitamins



Date: June 11, 2008 04:51 PM
Author:
Darrell Miller (dm@vitanetonline.com)
Subject: Multiple Vitamins

Multiple vitamins should be designed with one purpose in mind. They should provide you the ability to properly balance your regular diet with the additional vitamins, minerals, amino acids and antioxidants needed to make your diet nutritionally complete.
It is rare that people follow the recommended daily allowances in their regular diets. For this reason, multi-vitamins were developed to provide the missing nutrients to your daily diet. Vitamins designed with this purpose will automatically provide you with the essential additional nutrition you need to boost your health and wellness.
The Correct Multi-vitamin Make-Up:
A good multivitamin supplement will contain all of the following ingredients. It is designed to balance an average diet and boost health and wellness.
* Major vitamins * Minerals * Amino acids * Carotenoids * Tocopherols * Tocotrienols * Antioxidants
Antioxidants are an important part of any diet because they attack and neutralize free radicals. These fragments of chemicals are caused by:
* Normal metabolism * Pollution * Ultraviolet radiation * Rancid oil * Other toxins
Scientists believe that free radicals are one of the elements responsible for aging and degenerative diseases like Alzheimer's, arthritis and cancer. It is because of the nutrient deficiencies in our regular diets that we have become more susceptible to degenerative diseases.
Mixed Tocopherols and Tocotrienols:
Vitamin E is a series of related compounds. The four main forms are alpha, beta, delta and gamma. Most multi-vitamin supplements only contain large amounts of alpha tocopherol. A healthy diet needs a mixture of them all.
When too much alpha tocopherol is induced, gamma tocopherol is depleted. This causes deficiencies because gamma tocopherol is crucial to good health as well. For this reason, it is important that your tocopherol intake is balanced. A mixed intake of all tocopherols is more effective in preventing cardiovascular disease.
Tocotrienols are potent antioxidants that complement the alpha tocopherol. The combined nutrients are much more effective at preventing oxidation. This is why you must have a balanced combination of tocopherols and tocotrienols to maintain a healthy diet and a healthy body. To accomplish this you must have a balance of all of the compounds that make up vitamin E.
Mixed Carotenoids:
These are the red, orange and yellow plant pigments that are found in all of our fruits and vegetables. All of these contain different amounts of carotenoids, but the colors are often hidden by the plant's chlorophyll content. Examples of foods containing large amounts of carotenoids include:
* Kale * Collard greens * Swiss chard * Broccoli
Tomatoes contain Lycopene, which is a red carotenoid found in tomatoes. It is a potent antioxidant that reduces the risk of prostate cancer. Unfortunately, carotenoids are better absorbed through the ingestion of supplements than from foods. Multi-vitamins usually only contain beta carotene. It is important to find one that contains beta carotene, alpha carotene, lycopene, lutein and zeaxanthin.
The Bottom Line:
A complete multiple vitamin supplement is necessary as a part of a daily health and wellness regimen. The best multi-vitamin contains a healthy balance of everything listed above in the correct dosages. It is important to do your homework and be sure the multi-vitamin you choose will do its job correctly.
Learn as much as you can about your own body's individual nutritional needs. By giving your body proper nutrition, you help it to fight off illness and diseases much more efficiently. A complete multi-vitamin will:
* Strengthen your immune system * Decrease your risk of cancer, heart disease and osteoporosis * Increase your level of energy * Elevate your moods * Help you to enjoy a healthier, more productive life
Choose a multi-vitamin that has been developed based on the latest science and technology. You will be taking a well-rounded supplement that was designed to properly complement a typical daily diet.


--
Vitanet ®


(http://vitanetonline.com/forums/Index.cfm?CFApp=1&Message_ID=1814)
---
Which Form Of Calcium Is Best For You?



Date: January 15, 2008 05:10 PM
Author:
Darrell Miller (dm@vitanetonline.com)
Subject: Which Form Of Calcium Is Best For You?

There is no warning signal that lets you know if you have a calcium deficiency. Actually, a calcium deficiency is usually undetectable until damage that is irreversible has already occurred. A calcium deficiency is extremely hard to detect because the calcium level in the blood may seem to be normal, even if extreme cases of deficiency are actually occurring. This is because the body has a calcium bank, which can be found in teeth and bones. Calcium is needed in order to control muscular contractions such as the heart, blood-clotting, transmission of nerve impulses, and other requirements which take priority.
You may not know for sure whether you have calcium deficiency until you experience loose teeth, receding gums, or a bone fracture. At this point you will realize how brittle and chalky your bones have become. There is no known cure for osteoporosis, and it seems to be affecting people at younger ages more and more. The progression towards this illness takes years, but it is going on unnoticed in a great percentage of our population right as we speak.
There are many reasons why calcium deficiency is so widespread. First, calcium is not easily absorbed, as no more than 10-20% of what is found in foods is actually consumed and metabolized. This is because a meal that is high in fats can form insoluble calcium soaps which cause calcium to pass through the system without being absorbed. Also, the calcium in certain vegetables can actually be inhibited from releasing by oxalates that are found naturally in foods such as rhubarb, Kale, spinach, broccoli, grains, and cereals.
Furthermore, vitamins A and D must be present in the body in order for absorption to occur. Additionally, calcium requires an acid environment for absorption, which is a huge problem for older people who have less production of digestive acids. More so, amino acids are needed for the formation of calcium-amino acid complexes and magnesium and phosphorus must be present in a precise ratio's. Without all of these factors, you can lose a lot of the benefit, no matter how much calcium you are taking in.
A great variety of calcium supplements can be found in your health food store. These supplements can range from a simple calcium carbonate to bone meal, dicalcium phosphate, dolomite, calcium lactate, calcium gluconate, and many others. Although they all contain calcium, they vary in the amount of actual calcium content from 40% in calcium carbonate to 9% in calcium gluconate. Calcium carbonate has the highest percentage calcium per gram, but it acts as an antacid which makes this supplement somewhat useless since calcium can only be absorbed in an acid environment.
Acid breaks down the bonds between the calcium element and its bonding partner like carbonate or amino acid chelate. Calcium Carbonate has a carbon bond the strongest bond of its kind; this makes it extremely unwise for those people who are older or suffer from a digestive acid deficiency. Calcium carbonate that is derived from oyster shells is no different from any other form. However, oyster shells carry an additional risk of being contaminated with naturally occurring heavy metals found in the oyster bed environment. Calcium phosphate is probably the best source of calcium, since the principle calcium in the body is actually calcium hydrogen phosphate which is easy to digest.
Whether you choose calcium carbonate or calcium citrate, ask your local health food store which calcium is best for you depending on your age and whether you have a digestion disorder or not. With poor diets and lack of exercise, calcium supplementation is a must for most people. Have you had your calcium today?


--
Buy Calcium at Vitanet&reg, LLC


(http://vitanetonline.com/forums/Index.cfm?CFApp=1&Message_ID=1689)
---
Lutein: A Plant Pigment That Provides Protection From The Sun



Date: October 23, 2007 10:00 AM
Author:
Darrell Miller (dm@vitanetonline.com)
Subject: Lutein: A Plant Pigment That Provides Protection From The Sun

Lutein is a plant pigment, and protects protection from the sun needed to prevent damage to the skin and eyes from its strong ultra violet (UVB) radiation. Lutein is a carotenoid and strong antioxidant that is found in red, yellow, orange and dark green fruit and vegetables such as broccoli, curly and sea Kale, spinach, carrots peppers and squashes. It is also available from egg yolks, corn and some fruits such as pomegranates. It is the colored pigments, especially the reds, yellows and oranges, in which lutein is most found.
Lutein can also prevent cataracts and provide benefits for age related macular degeneration. However, before discussing the benefits, it is necessary to discuss exactly what these conditions are and what causes them. Let's have a heads up on cataracts first.
A cataract takes the form of a clouding of the lens of the eye that leads to blurred vision and eventual virtual blindness when the cloudiness is extreme. It is not blindness due to problems with the nerves of the eye, but due to the lens become cloudy, and scattering light entering the eye. It is not a film over the eye as many people believe, but a cloudiness of the lens, and cataracts can normally be treated by removing the whole lens and replacing it with a lens implant – or a synthetic lens.
It is not fully understood how lutein can help cataracts, but studies have shown that those take a large quantity of lutein in there diet have up to 50% less chance of getting cataracts that those that do not. It has also been demonstrated that men who ate broccoli and spinach regularly had a 25% less chance of getting cataracts. The same is true of those that include a lutein supplement of around 6 mg daily, although up to 20 mg is considered an effective dose.
However, it not only through its properties in protecting against cataracts that lutein can help to preserve the health of your eyes. It is also through its effect on macular degeneration. The macula is small part in the center of the retina that allows you to see central vision in high detail, especially close up when you use the center of your eye. Age-related macular degeneration, known as MD, affects your macula so that you can see fine round the edges, but your central vision is blurred. It is therefore difficult to drive, read or carry out tasks that need good central focus. You will find it next to impossible to thread a needle for example. It can come on very slowly, in fact so slowly that you never notice it because the change from day to day, or even week to week, is so small.
It is not coincidence that lutein is concentrated in the macula, and that a lutein supplement can help to prevent macular degeneration. Lutein is believed to filter out some of the blue wavelengths of light, and it is the blue wavelengths that are though to cause free radical damage and oxidative stress to various organs of the body exposed to light, but specifically the eyes. That is why it is believed that lutein helps to prevent macular degeneration, and studies have indicated a good supplement to consist of up to 30 mg each day.
It can also protect the skin from damage by UV radiation, and also prevents free radical damage to skin cells causing premature aging of the skin. The latter occurs through its antioxidant properties, while the former is because if its light filtering properties. It can not only filter out the blue light that can cause macular degeneration but also ultra-violet radiation that affects the skin and can cause skin cancer. There is a fine line between the blue and ultra violet wavelengths from sunlight, and both can contribute to certain medical conditions. However, the absorptive properties of lutein are such that it can absorb the more harmful of these.
The antioxidant properties of lutein are important in their own right, and can help to reduce cholesterol deposition in arties and help to maintain a healthy arterial wall thickness. The same is true of any carotenoids that reduce heart problems, some cancers, especially of the cervix, stomach and lungs, and others that can be caused by free radical action and narrowed arteries such as strokes and brain hemorrhages.
Although it is not one of those supplements considered essential, lutein is biologically essential in that it cannot be produced by the body. It has to be taken through the diet. There is no specific recommended daily allowance (RDA) because life can go on without it, but it does play a role in your everyday health.
However, the average person has a lutein intake less than that needed to take advantage of its UV protection or antioxidant effect. As previously stated, the effective dose is considered to be 30 mg daily, and the average American intake is about 2 mg. That's an awful lot of egg yolks or tomatoes you are going to have to eat! If you do intend to take your lutein from the natural source, then it much more easily assimilated into your body if not overcooked. Lightly steaming is the best way to prepare your vegetables for maximum nutritional effect.
You can also take lutein as a supplement in the form of tablets, creams and drinks, and can also be found in other supplements that contain carotenoids such as lycopene and beta-carotene. Although not consider essential to life, do not underestimate the health benefits to be gained from a diet high in lutein, especially if you value the health of your eyes.
All strong antioxidants provide you with health benefits due to their ability to destroy the free radicals that in turn destroy the DNA in your body cells, and disrupt the cells themselves. Combine that with their action as filters to the damaging rays of the sun and you have in lutein a plant product that is far reaching in the health benefits that it can provide you with. If you are looking for a lutein supplement, stop into your local or internet health food store for lutein is an over the counter supplement.


--
Buy Lutein at Vitanet, LLC &reg


(http://vitanetonline.com/forums/Index.cfm?CFApp=1&Message_ID=1603)
---
Fruit and Vegetable Lightning drink mixes from Natures Plus



Date: February 06, 2007 02:41 PM
Author:
Darrell Miller (dm@vitanetonline.com)
Subject: Fruit and Vegetable Lightning drink mixes from Natures Plus

Enjoy the Rainbow – the Color Wheel of Fruits and Vegetables
We've all heard the statistics, and have probably seen the signs in the produce section of our favorite grocery store: eating 5 servings of fruits and veggies a day is important,
Chances are also pretty good that we've also seen the newest food pyramid, encouraging Americans to "eat a rainbow of frits and vegetables." That is, choose from the rich variety of colors for the best all-around health benefits.
In this Ask the Doctor, we're going to look at the unique health components of different colored fruits and vegetables, and why they're so important. Plus, we'll learn about supplemental options, like fruit and vegetable drink mixes, for those days when our diets just aren't that great.
Q. What's the big deal about fruits and vegetables?
A. Well, for the main reason that they are whole foods – created by nature (or at least generations of farming) and are rich in a variety of nutrients. Processed foods can't match the health benefits of strawberries or broccoli – items that have fiber, vitamins, and enzymes built right in.
Q. What does "eating a rainbow" of fruits and vegetables really mean?
A. This is simply an easy way of remembering to get as much color variety in your diet as possible to maximize your intake of a broad range of nutrients. The colors of fruits and vegetables are often a tangible clue to the unique vitamins and other healthy substances they contain. Getting a variety of colors, therefore, means getting a variety of the essential nutrients your body needs to stay healthy and strong.
Enjoying the Rainbow: Fruit and Vegetable Benefits:
| | | | |
| --- | --- | --- | --- |
| Color | Source | Nutrients | Benefits |
| Red | Tomatoes, Berries, Peppers, Radishes | Lycopene, Anthocyanins, Ellagic Acid, Bioflavonoids including Quercetin, and Hesperidin | Reduces risk of prostate cancer; lowers blood pressure; scavenges harmful free-radicals; reduces tumor growth; reduces LDL cholesterol levels and supports joint tissue in cases of rheumatoid arthritis |
| Orange/ Yellow | Carrots, Yams, Squash, Papaya | Beta-carotene, Zeaxanthin, Flavonoids, Lycopene, Vitamin C, Potassium | Reduces age-related macular degeneration; lowers LDL (bad) cholesterol; fights harmful free radicals; reduces risk of prostate cancer, lowers blood pressure; promotes collagen formation and healthy joints; encourages alkaline balance and works with magnesium and calcium to build healthy bones |
| White | Mushrooms, White Tea, Flaxseed/ Pumpkin | Beta-glucan, EGCG (epigallocatechin gallate), SDG (secoisolariciresinol digulcoside), lignans | Provides powerful immune boosting activity; activates natural-killer cells, B-cells and T-cells; may reduce risk of colon, breast and prostate cancers; boosts immune-supporting T-cell activity; balances hormone levels and may reduce risk of hormone-related cancers |
| Green | Wheat Grass, Barley Grass, Oat Grass, Kale, Spinach, Cabbage, Alfalfa Sprouts, Mustard Greens, Collard Greens | Chlorophyll, Fiber, Lutein, Zeaxanthin, Calcium, Folate, Glucoraphanin, Vitamin C, Calcium, Beta-Carotene | Reduces cancer risks; lowers blood pressure; normalizes digestion time; supports retinal health and reduces risk of cataracts; builds and maintains bone matrix; fights harmful free-radicals; boosts immune system activity; supports vision and lowers LDL cholesterol levels |
| Purple/ Blue | Blueberries, Pomegranates, Grapes, Elderberries, Eggplant, Prunes | Anthocyanins, Lutein, Zeaxanthin, Resveratrol, Vitamin C, Fiber, Flavonoids, ellagic acid, quercetin | May protect brain cells against Alzheimer's and other oxidative-related diseases; supports retinal health; lowers LDL cholesterol and prevents LDL oxidation; boosts immune system activity and supports healthy collagen and joint tissue; supports healthy digestion; improves calcium and other mineral absorption; fights inflammation; reduces tumor growth; acts as an anticarcinogen in the digestive tract, limits the activity of cancer cells –depriving them of fuel; helps the body fight allergens |
Q. Can you tell me a little more about the healthy components of fruits and vegetables?
Let's take a look at some of the most well-studied and important nutrients:
Quercetin is found in apples, onions and citrus fruits (also is hawthorn and other berries and apple-related fruits usually used in traditional herbal remedies and modern supplements). It prevents LSL cholesterol oxidation and helps the body cope with allergens and other lung and breathing problems.
Clinical studies show that quercetin's main points of absorption in the body appear to be in the small intestine – about 50%. The rest – at least 47% is metabolized by the colonic micro flora – the beneficial bacteria such as Lactobacillus acidophilus and Bifidobacterium longum. You may consider adding these beneficial bacteria (found in yogurt) either through the diet or a supplemental form.
Ellagic Acid is a component of ellagitannins – dietary polyphenols with antioxidant (and possibly anticancer) properties. Polyphenols are the basic building blocks of many plant-based antioxidants. More complex phenolic compounds, such as flavonoids are created from these molecules.
Ellagic acid is found in many fruits and foods, namely raspberries, strawberries, pomegranates, and walnuts. Clinical studies suggest that ellagitannins and ellagic acid act as antioxidants and anticarcinogens in the gastrointestinal tract.
Ellagitannins are durable antioxidants, and happily, they do not appear to be diminished by processing, like freezing. This means the benefits are still strong, even in frozen packs of raspberries or strawberries, or some of the better multi-ingredient supplement drink mixes.
In scientific studies, ellagic acid also showed an anti-proliferative effect on cancer cells, decreasing their ATP (adenosine triphosphate) production. ATP is the molecule that provides the primary energy source for the cells in our bodies. In a sense, ellagic acid seems to deprive cancer cells of their fuel.
Beta-Carotene: Probably the best-known of the carotenoids, beta-carotene is converted by the body into vitamin A. Many vegetables, especially orange and yellow varieties, are rich in this nutrient. Think summer squash, yams and of course, carrots.
Beta-carotene has long been associated with better eyesight, but it has other benefits, too. In a scientific study, beta-carotene decreased cholesterol levels in the liver by 44% and reduces liver triglycerides by 40%.
Lycopene is a carotenoid mostly found in tomatoes, but also in smaller amounts in watermelon and other fruits. Clinical studies have shown that lycopene consumption may decrease the risk of prostate cancer. In fact, high intakes of lycopene are associated with a 30% to 40% reduced risk. And, as good as beta-carotene is, its cousin, lycopene, seems to be an even stronger nutrient, protecting not just against prostate cancer, but heart disease as well.
Lutein is found in many fruits and vegetables, including blueberries and members of the squash family. Lutein is important for healthy eyes, and in fact it is found in high concentrations naturally in the macular region of the retina – where we see fine detail. It is one of the only carotenoids, along with its close sibling zeaxanthin, that is found in the macula and lens of the eye.
Lutein also supports your heart, too. In a scientific study, lutein reduced atherosclerotic lesion size by 43%. In other words, high intakes of lutein may actually help prevent coronary artery disease!
Interestingly, as is the case with lycopene, cooking or processing foods with lutein may actually make it more easily absorbed.
In clinical studies, men with high intakes of lutein (and its close cousin, zeaxanthin, found in broccoli and spinach) had a 19% lower risk of cataract, and women had a 22% decreased risk, compared to those whose lutein intakes were much lower.
Vitamin C: One of the best-known nutrients out there, vitamin C keeps our immune system strong; speeds wound healing, and promote strong muscles and joints. A free-radical fighter, vitamin C prevents oxidative damage to tissues, builds strength in collagen and connective tissue, and even reduces joint pain.
Sources of vitamin C are scattered throughout the spectrum of fruits and vegetables. Oranges and other citrus are the most commonly associated with vitamin C, but it also is present in tomatoes, and to a lesser extent in berries and cherries.
Potassium: Most Americans are deficient in potassium. For the most part, it's hard to get too much of this valuable mineral. Potassium does great things for our hearts. Higher intakes of dietary potassium from fruits and vegetables have been found in clinical research to lower blood pressure in only 4 weeks.
Many researchers believe that the typical American diet has led to a state of chronic, low-grade acidosis – too much acid in the body. Potassium helps change pH balance to a more alkaline environment in the body and increases bone density.
This was proven in the long-running Framingham Heart Study which showed that dietary potassium, (along with magnesium and fruit and vegetable intake) provided greater bone density in older individuals.
Fiber is another food component many just don't get enough of – especially if they're eating a "typical American diet." Fruits, vegetables and whole grains are excellent sources of fiber. However, fiber from a good fruits and vegetable drink mix should be derived from inulin and chicory root. This soluble fiber source not only adds to the overall amount of fiber you need (25 to 38 grams a day), but also provides a nice "nesting ground" for the beneficial bacteria that populate the intestines. And, even though some fiber has a bad rap for inhibiting mineral absorption, inulin and chicory root are "bone building" fibers – they actually help the body absorb calcium.
Flavonoids are an overarching term that encompasses flavonols, anthocyanidins, and flavones, isoflavones, proanthocyanidins, Quercetin and more. They are almost everywhere: in fruits, vegetables, grains, herbs, nuts and seeds – even in the coffee, wine and tea we drink. Flavonoids are responsible for the colors in the skins of fruits and the leaves of trees and other plants.
Flavonoids have many health benefits. They can help stop the growth of tumor cells and are potent antioxidants. Additionally, flavonoids have also been studied for their ability to reduce inflammation.
Anthocyanins: High on the list of important "visible" nutrients are anthocyanins. They color fruits and vegetables blue and red.
Anthocyanins are members of this extended family of nutmeats, the flavonoids. Typically found in high amounts in berries, anthocyanins are readily absorbed in the stomach and small intestine.
As antioxidants, anthocyanins dive deep into cell membranes, protecting them from damage. IT may be one reason why the anthocyanins from blueberries are considered such an important component in battling neuronal decline, like Alzheimer's. Blackberries, raspberries, and strawberries are also excellent sources of this flavonoids group.
SDG lignans, (short for secoisolariciresinol diglucoside) are polyphenolic components of flaxseed, pumpkin and other herbal sources. Much of the recent research surrounding lignans has focused on flaxseed. In scientific and clinical studies, lignans from flaxseed support hormonal balance and may have cancer-preventing abilities. In fact, in one study, flaxseed lignans reduced metastatic lung tumor by 82% compared to controls.
The lignans in pumpkin seed, also considered a major source, target 5-alpha reductase activity.
This enzyme catalyzes the conversion of testosterone into the more potent dihydrotestosterone (DHT). DHT, like testosterone, is a steroid hormone or androgen. Androgens are responsible for the development and maintenance of masculine sex characteristics in both men and women. Excess levels of DHT can cause serious problems with prostate or bladder health. That's why modulation of the 5-alpha reductase enzyme is so important – it helps maintain healthy testosterone and DHT levels. By balancing the levels of these key hormones, pumpkin seed lignans provide protection for prostate and bladder cells.
In addition, pumpkin seed has been shown to modulate the enzyme aromatase. Aromatase is present in the estrogen-producing cells of the adrenal glands, ovaries, testicles, adipose tissue, and brain. Aromatase converts testosterone, an androgen, into estradiol, and estrogen.
Inhibition of the aromatase conversion can help maintain a balance of healthy testosterone levels in women, which has been shown to strengthen pelvic muscles and reduce incidence of incontinence.
In fact, a clinical study, involving a pumpkin extract in conjunction with soy, resulted in significant support for bladder health. After two weeks of supplementation, 23 of the 39 postmenopausal women enrolled in the study showed great improvement in urinary frequency and sleep. By the end of the six week study, 74.4 percent of participants found pumpkin extract safely and significantly improved "nocturnia," that is, the need to urinate frequently at night. For individuals with 2 to 4 episodes of nocturnia prior to the stud, and 81.8% improvement was seen – also showing great improvement in sleep quality. After all, if you don't have to wake up every couple of hours to go to the bathroom you're bound to get better sleep.
Beta glucan: Mushrooms are intense immune-boosting powerhouses due to their beta-glucan content. Three well-studied power-house mushrooms that contribute beta glucan to the diet include maitake, reishi and shiitake.
The most significant constituents of mushrooms are long chain polysaccharides (molecules formed from many sugar units) known as beta-glucan. These huge molecules act as immunoregualtors in the human body, helping to stabilize and balance the immune system.
This includes specific support of white blood cells, or lymphocytes, the primary cells of the immune system. Lymphocytes fall broadly into three categories: T cells, B cells, and natural killer (NK) cells.
In one clinical study, 165 patients with various types of advanced cancer were given maitake mushroom compounds alone or with chemotherapy. Cancer regression or significant symptom improvement was observed in 58% of liver cancer patients, and 62% of lung cancer patients. Plus, when maitake was taken in addition to chemotherapy, the immune cell activities were enhanced 1.2 to 1.4 times, compared with chemotherapy alone.
In another clinical study, researchers determined that Reishi increased the number of cancer killing white blood cells and made them more deadly to cancer cells.
And, in a scientific study of human breast cancer and myeloma cancer and myeloma cancer cell lines, shiitake compounds provided a 51% antiproliferative effect on the cells – inducing "apoptosis' – the programmed cell death that should occur naturally.
While beta-glucan are distributed throughout the mushroom body, the beta-glucan concentrations are significantly higher in the mycelium – the interwoven fibers or filaments that make up the "feeding structure" of the mushroom.
Bioflavonoids are commonly found in bright yellow citrus fruits, including lemons, limes and oranges. They are responsible for the bright pigment found in the skin of the fruit, and are considered a "companion" to vitamin C, seeming to extend the value of the nutrient within the body.
Hesperidin is just one of the valuable bioflavonoids found in citrus. Hesperidin appears to lower cholesterol levels, as well as support joint collagen in examples of rheumatoid arthritis.
Epigallocatechin gallate (EGCG):
Polyphenols, most notably EGCG, or epigallocatechin gallate, are well-studied and powerful components of tea. EGCG has been shown to reduce colon and breast cancer risk. Green tea also boosts the immune system and encourages T-cell formation – part of the front-line defense of our bodies against sickness and disease.
Q. I've been seeing articles about fruits, vegetables and supplements touting "high ORAC value." What does this mean?
ORAC is an acronym for Oxygen Radical Absorption Capacity, and is simply a measurement of antioxidant activity of nutrients. Oxygen radicals, or free radicals, are unstable molecules. They grab electrons from other cells to use for themselves, and in the process can damage them. It is believed that free radical activity plays a role in the development of many diseases such as heart disease and cancer, and also plays a role in aging.
Antioxidants help prevent this damage by "loaning out" extra electrons to stabilize free radicals/ Consider any fruit or vegetable with a high ORAC rating as having a lot of "antioxidant power."
I know I should eat more fruits and vegetables, but it just seems so hard to get five servings a day.
The number one excuse I hear for not buying frits and veggies is that "fruits and vegetables are too expensive." But are they really? Certainly, fresh foods that aren't in season and have to be shipped a distance can be a bit pricey. If anyone added up how much spend on fast food, or prepackaged or processed snacks, it would probably be shocking.
Luckily, there are many ways to get your "Daily 5". For instance, frozen fruits and veggies retain much of their nutrient profile. They can be an excellent alternative when certain foods are out of season. So too, are fruit and vegetable drink mixes – excellent supplemental sources of some of the nutrients our bodies need most.
More recently, the American Institute of Cancer Research discovered a reason many adults don't eat their vegetables is – I'm not making this up – "a fear of flatulence."
Of course, for people not accustomed to the fiber in fruits and veggies, there is some reason to think it'll increase gas. When cell walls break down, and fiber passes through the system, it can create flatulence. Folks who eat fruits and vegetables every day generally don't have this problem. Their systems are already accustomed to it.
For those just starting out on a better diet, however, start slowly – it helps your body adapt. Cooking vegetables can help, too, because it begins breaking down the cell walls early on.
One thing is certain, however. The "Typical American Diet" and good health are mutually exclusive. The increase in type 2 diabetes, heart disease, high cholesterol, and hypertension all point to the abuse our bodies suffer by eating diets high in fatty meats, processed sugars, and refined grains.
Q. Can I just drink fruit and vegetables drinks in place of 5 servings of fruits and vegetables?
Green drinks and fruit and vegetable drink mixes aren't meant to replace whole foods, but they can be an excellent substitute when you're rushed or traveling or just trying to fill everyday nutritional gaps. Their whole food ingredients absorb very easily and gently in the gut, and many of these drink mixes contain healthy doses of fiber, too.
Green drink mixes and food-based drink mixes combine many colorful fruits and vegetables and sometimes grasses in a healthy, mixable supplement assortment. While there have been many advancements in the field of green drinks, there are only a few that take the primary reason we eat into consideration: taste!
Happily, there are some companies out there with great-tasting drink mixes that also formulate based on the color concept, ensuring you get the broadest assortment of nutrients from a full range of fruit and vegetable colors to promote optimal health.
High-quality fruit and vegetable drink mixes offer the best from nature's color wheel in a convenient and great-tasting supplement. So, the next tie you feel like taking a coffee break – try a fruit and veggie break instead. Your body and spirit will thank you.


--
Buy fruit and Vegetable Power drink mixes at Vitanet


(http://vitanetonline.com/forums/Index.cfm?CFApp=1&Message_ID=1451)
---
WasabiCleanse - Potent Liver Detoxification!



Date: August 03, 2006 04:48 PM
Author:
Darrell Miller (dm@vitanetonline.com)
Subject: WasabiCleanse - Potent Liver Detoxification!

WasabiCleanse
Source naturals is excited to introduce WasabiCleanse, a powerful cleansing botanical that aids the liver in breaking down toxins. Wasabi familiar to most people as a fiery-sweet condiment that accompanies Japanese food has actually been used by herbalists in Japan since the 10th century.
Today, natural health researchers are rediscovering and confirming wasabi's stunning health benefits, especially its potent phytochemicals that cleanse and detoxify the body.
Wasabi is a member of the cruciferae plant family, which also includes broccoli, horseradish, Kale, and cauliflower. Wasabi contains precursors to phytochemicals called isothiocyanates, which induce the liver's phase II enzymes. These compounds support the body's ability to clean its self of impurities, particularly toxins stored in the liver's fatty tissues. In today's polluted environment, it is critical to your health and longevity that you cleanse these toxins from your body.
(http://vitanetonline.com/forums/Index.cfm?CFApp=1&Message_ID=1340)
---
EczeMate from Source Naturals



Date: August 01, 2006 11:59 AM
Author:
Darrell Miller (dm@vitanetonline.com)
Subject: EczeMate from Source Naturals

Dr. Andrei Nedostupenko, a Russian heart surgeon, found that his hands were irritated by the constant washing he had to do prior to surgeries.
Then he remembered hearing about a distant relative's recipe—a skin ointment unknown outside a small town in Russia. He tried it and the results amazed him. As a doctor, he wasn't content to just enjoy his newlyreplenished skin; he began extensive investigations to discover the ointment's secrets. After years of clinical trials, and great success, he is now bringing this formula to North America.
Source Naturals is pleased to bring you ECZEMATE, an amazing, replenishing formula from Russia. Made with natural ingredients free of pollutants, petrochemicals, or hazardous substances, it soothes,lubricates, and rejuvenates the skin.
From Russia?
Russia might not be the first place that comes to mind when imagining the source of a secret remedy for smooth, silky, supple skin, but in many ways it makes sense. With centuries of hard physical labor, intensely cold, bitter winters, and until recently, little access to the famous skin treatment centers of Europe or to modern cosmetics, who better than the Russians to appreciate a soothing cream that replenishes skin cells?
Natural Ingredients
The ingredients of ECZEMATE are natural ingredients that could be found in many farms and forests worldwide: beeswax, animal fats, fatty acids, rose hips, vitamin C, and carotenoids. The harvesting of many of these ingredients follows centuries- old folk traditions, the local knowledge of when certain plants reach their highest peak of potency. The secret to the ointment is the combination of the ingredients in a particular order at particular times, temperatures, and conditions.
Potent Herbs
ECZEMATE is a revitalizing and soothing ointment. One of the ingredients, rose hip oil, is a rich source of vitamins A, C and E, flavanoids, and other bio-active compounds, as well as essential fatty acids, including the Omega 3 group. It is thought that because the components of rose hip oil are so similar to those of skin cell membranes, that is why this oil has such powerful regenerative effects on skin cells. Composed of oleic (15-20%), linoleic (44-50%) and linolenic (30-35%) fatty acids, this amazing oil has been used effectively in worldwide skin tests.
Part of a Complete Skin Care Plan
For healthy skin in general, researchers recommend using zinc to support the immune system. Drink plenty of water, increase your intake of dark, leafy greens like Kale and chard—both non-dairy sources of calcium—and make sure you are getting sufficient vitamin C. Avoid refined sugar, and replace animal products with fatty fish, such as salmon, herring, halibut and mackerel, to provide essential fatty acids.
Source Naturals is pleased to bring you ECZEMATE, an easy-to-use topical ointment that has had tremendous success in supporting smooth, healthy, silky skin. Unlike many skin formulas, it is made with natural products; it contains no corticosteroids, hydrocortisone, nor paraffin.
Use it as part of your own wellness program, taking charge of your own health and well-being in the wellness revolution.
References: www.wholehealthmd.com/refshelf/substances, visited 7/11/05 www.childhood-eczema.com, visited 7/20/05 Chopra, RN et al.1986.Glossary of Indian Medicinal Plants www.acne-advice.com/products/skincare /rosa_mosqueta/index.shtml, visited 6/21/05 Moreno, JC. 1990. Med Cutan Ibero Lat Am 18(1):63-66.
Angeles, AM, et al. 1990. J Invest Dermatol 94:504A.
(http://vitanetonline.com/forums/Index.cfm?CFApp=1&Message_ID=1335)
---
Wasabi Rhizome Cleanse - Supports Phase II Liver Detoxification - Wasabi Health Benefits



Date: August 01, 2006 10:41 AM
Author:
Darrell Miller (dm@vitanetonline.com)
Subject: Wasabi Rhizome Cleanse - Supports Phase II Liver Detoxification - Wasabi Health Benefits

Most people know of it as a pale-green lump on the side of their plates in Japanese restaurants—a hot, spicy accompaniment to sushi or sashimi. The fiery yet sweet taste perfectly compliments the saltiness of soy sauce and the cool delicacy of raw fish. But wasabi is much more than a burst of culinary flavor, it has been used by traditional herbalists of Japan since the 10th century and is now being rediscovered by modern health practitioners for its stunning health benefits.
Wasabi has powerful detoxification properties, in particular, it supports the immune system and cleanses the liver. Wasabi contains precursors to phytochemicals called isothiocyanates that help remove toxic substances that are stored in the liver's fatty tissues.
The rare wasabi plant is a natural, potent support to a healthy, cleansed liver that in turn affects the detoxification and cleansing of the entire body. Source Naturals is pleased to bring you this convenient, effective addition to your wellness program.
Wasabia Japonica - Rooted In Health
The wasabi plant (Wasabia japonica) grows naturally in the mountains of Japan in the gravel and sandbars of coldwater streams and rivers. Rare and difficult to grow, it takes three years for a wasabi root or rhizome to reach maturity. Because of its popularity, wasabi is now cultivated hydroponically and in cold, wet environments outside of Japan, such as in New Zealand and Oregon. Traditionally, the rhizome was freshly grated at the table with a sharkskin grater, popular with dishes such as seafood or udon noodles. Now wasabi is usually dried into powder form and made into the pale green paste familiar to most westerners. Often, however, restaurants do not serve real wasabi; since it is so rare and expensive, a dyed horseradish paste is served in most American restaurants.
What makes wasabi so special? It comes from a good family; the brassica vegetables in the cruciferae family include such health giants as broccoli, horseradish, Brussels sprouts, cabbage, cauliflower and Kale. All of these are well-known detoxifying plants, and wasabi appears to be the most amazing of them all, with detox capacities far beyond the others in the family because it is loaded with isothiocyanate precursors. This chemical not only gives wasabi its famous "fire," it is likewise a fireball of detoxification properties.
Phase II Detox
The liver detoxifies the by-products of digestion and other harmful substances through a complex series of chemical reactions often referred to as Phase I and Phase II Detoxification. Phase I enzymes begin the process by taking the toxic molecule and changing it into a bioactive form. This process breaks down toxins. A second set of enzymes, Phase II, then neutralizes the toxin and makes it water soluble for elimination. Wasabi, with its long-chain isothiocyanate precursors, induces the Phase II enzymes. Simply stated, it is the sparkplug that starts Phase II enzymes on their work. This process, all done in the liver, supports the body's ability to clean itself of impurities.
Part of a Complete Wellness Program
In the modern world, with so many pollutants, it is critical to your health and longevity that you cleanse these toxic compounds from your body. Wasabi, along with a whole food, high-fiber diet and reduction of alcohol consumption, supports the liver— the largest of the vital organs and the key to the digestion and elimination systems and most particularly, the body's ability to cleanse itself. Source Naturals is pleased to bring you this exceptional product as part of your wellness program.
Research
Depree, JA (1999) Flavour and pharmaceutical properties of the volatile sulphur compounds of Wasabia japonica. Food Research International: 31(5):329-337.
Morimitsu Y, et al. (2002) A sulforaphane analogue that potently activates the Nrf2-dependent detoxification pathway. J Biol Chem: 277:3456-3463.
Munday, R (2002) Selective induction of phase II enzymes in the urinary bladder of rats by allyl isothiocyanate, a compound derived from Brassica vegetables.
Nutrition and Cancer: 44(1):52-59.
Watanabe, M (2003) Identification of 6-methylsulfinylhexyl isothiocyanate as an apoptosis-inducing component in wasabi. Phytochemistry: 62(5):733-739.
Rose, P (2000) 7-methylsulfinylheptyl and 8- methylsulfinyloctyl isothiocyanates from watercress are potent inducers of phase II enzymes. Carcinogenesis: 21(11):1983-1988.
(http://vitanetonline.com/forums/Index.cfm?CFApp=1&Message_ID=1334)
---
Lutein to fight age-related macular degeneration!



Date: February 27, 2006 05:53 PM
Author:
Darrell Miller (dm@vitanetonline.com)
Subject: Lutein to fight age-related macular degeneration!

Lutein: The Antiordinary Antioxidant
Lutein belongs to a class of compounds known as carotenoids. Carotenoids in general are yellow, orange, or red pigments responsible for many of the colors of the foods we consume each day. To date, over 600 carotenoids have been identified in nature, but are only produced by plants, algae and bacteria leaving humans and animals to consume carotenoids in the diet. Forty to fifty carotenoids are consumed in the typical US diet, but only 14 have been detected in the blood, indicating a selective use of specific carotenoids by the body. Lutein is one of these carotenoids found in the blood and has been increasingly associated with eye health over the last decade.
Lutein's role in eye health
In the human eye, lutein is concentrated in the center of the retina in an area known as the macula. Lutein is deposited in the macula through the lutein we consume in out diet or through supplements. This area is responsible for human central vision and is colored intensely yellow due to high concentrations of lutein. Lutein is thought to be beneficial for eye health by reducing damage in the eye in two ways: 1) by absorbing blue light (blue light is thought to increase free radical formation in the eye) and 2) by acting as an antioxidant, reducing damage in the eye caused by free radicals. Leading carotenoid researchers believe these functions may lead to a reduced risk of age-related macular degeneration (AMD) and cataracts.
Age-related macular degeneration
Macular degeneration is the leading cause of blindness in the USA in those over 65. twenty-five and thirty million people are afflicted worldwide and currently there are no effective treatments for the disease. The disease has two forms known as dry and wet AMD.
Ninety percent of AMD cases diagnosed are the dry form. In dry AMD, also referred to as early AMD, debris deposits under the center of the retina (known as the macula) interfering with its normal function. Parts of the macula atrophy, causing the central vision to slowly become dimmer or more blurry. Wet age-related macular degeneration, also known as late AMD, often develops in areas where dry AMD exists. Abnormal blood vessels grow and leak blood and fluid under the macula, causing scarring, which leads to rapid loss of central vision.
Dr. Joanna Seddon published one of the first studies demonstrating a link between lutein intake and AMD risk in 1994 (1). This epidemiological study compared the risk of developing AMD to nutrient intake and showed a significant reduction in risk for developing AMD as lutein intake reached 6mg per day (57% reduction in risk). Since the Seddon study, researchers have shown that increasing dietary lutein intake raises blood levels of lutein as well as levels of lutein in the eye (2). Bone et al. demonstrated that eyes with higher levels of lutein were less likely to be afflicted with AMD (3).
The latest clinical trial that investigated lutein's role in AMD is known as the lutein antioxidant supplementation trial (L.A.S.T) (4). This study evaluated the effects of lutein supplementation for one year in 90 veterans diagnosed with dry AMD. Supplementation with lutein in these subjects significantly increased the concentration of lutein in the macula. Improvements in visual function were also detected with lutein supplementation. Glare recovery, visual acuity, and contrast sensitivity were all improved. This study continues to build on clinical evidence that the dry form of AMD may be responsive to changes in nutrition.
Cataracts
A cataract is a natural clouding of the lens, the area of the eye responsible for focusing light and producing clear, sharp images. For most people, cataracts are a natural result of aging. Currently in the US, cataracts are the second leading cause of blindness in the elderly behind AMD.
Lutein is the major carotenoid that has been identified in the human lens asn is thought to provide similar benefits to the leans that are seen in the retina. Two large epidemiological studies consisting of >70,000 women (age 45-71) and >30,000 men (age 45-75) compared the risk of cataract extraction to nutrient intake (5,6). Similar to AMD, a significant reduction in risk of cataract extraction was associated with lutein intakes of 6mg per day (20% reduction in risk). Besides cataract extraction, higher levels of lutein consumption have been associated with a decreased risk of cataract development and improvements in visual acuity and glare sensitivity in people with age-related cataracts.
Lutein consumption
The richest source of free lutein in the typical US diet are dark green leafy vegetables, with the highest concentration found in Kale followed by spinach.
The average daily lutein intake is low, average between 1-2 mg/day. Currently there is no recommendations of the dietary guidelines for Americans 2005 (9 servings of fruits and vegetables every day) you would consume between 4 and 8 mg of lutein a day (7). Epidemiological evidence, animal models, and clinical data have indicated levels of 6-10 mg a day may be necessary to realize the health benefits associated with lutein consumption. By continuing to increase our intake of lutein, we begin to ensure the optimal health of our eyes.
References:
Seddon et al. (1994) dietary carotenoids, vitamin a, c, and e, and advanced age-related macular degeneration. Eye disease case-control study group. JAMA. 272: 1413-20.
Bone et al. (2000) Lutein and zeaxanthin in the eyes, serum and diet of human subjects. Exp. Eye Res. 71: 239-45.
Bone et al. (2001) Macular pigment in donor eyes with and without AMD: a case-control study. Invest. Ophthalmal. Vis Sci. 42: 235-40.
Richer et al. (2004) Double-masked, placebo-controlled, randomized trial of lutein and antioxidant supplementation in the intervention of atrophic age-relaged macular degeneration: the veterans LAST study (Lutein Antioxidant Supplementation Trial). Optometry. 75: 216-30.
Brown et al. (1999) A prospective study of carotenoid intake and risk of cataract extraction in the US men. Am. J. Clin. Nutr. 70: 517-24.
Chasen-Taber et al. (1999) A prospective study of carotenoid and vitamin A intakes and risk of cataract extraction in US women. Am. J. Clin. Nutr. 70: 509-16
HHS/USDA. Dietary Guidelines for Americans 2005. http://www.healthierus.Gov/dietaryguidelines/CDC. National health and nutrition examination survey data 2001-2002. http://www.cdc.gov/nchs/about/major/nhanes/nhanes01-02.html
Brandon lewis, Ph.D. is the applied research and Technical services manager at kemin health, L.C. in des moines, iowa. His responsibilities include the initiation and management of laboratory projects pertaining to the inclusion and analysis of kemin ingredients in vitamins and dietary supplements, as well as developing new applications and prototypes that include kemin ingredients. Prior to joining kemin, Brandon was enrolled at the university of Florida where he received his Ph.D. in Nutritional Science from the department of Food Science and Human Nutrition.
(http://vitanetonline.com/forums/Index.cfm?CFApp=1&Message_ID=1235)
---
INDOLE-3-CARBINOL



Date: December 19, 2005 09:24 AM
Author:
Darrell Miller (dm@vitanetonline.com)
Subject: INDOLE-3-CARBINOL

INDOLE-3-CARBINOL
Indole-3-Carbinol - Indole-3-Carbinol (I3C) is a naturally occurring phytochemical found in cruciferous vegetables such as cabbage, broccoli, and Kale. NOW® I3C provides powerful antioxidant protection capable of safeguarding cells from harmful oxidation. In addition, I3C can help to maintain healthy hormonal balance in both men and women which in turn helps support the health of the breast, prostate, and other reproductive organs. I3C is also rich in flax lignans, and thus capable of supporting the liver's detoxification processes.*


--
Get INDOLE-3-CARBINOL at Vitanet &reg


(http://vitanetonline.com/forums/Index.cfm?CFApp=1&Message_ID=1043)
---
Chloride: The Forgotten Essential Mineral



Date: November 20, 2005 07:54 AM
Author:
Darrell Miller (dm@vitanetonline.com)
Subject: Chloride: The Forgotten Essential Mineral

Chloride: The Forgotten Essential Mineral
Chloride is an "essential" mineral for humans. It is abundant in ionic trace mineral preparations. It is a major mineral nutrient that occurs primarily in body fluids. Chloride is a prominent negatively charged ion of the blood, where it represents 70% of the body's total negative ion content. On average, an adult human body contains approximately 115 grams of chloride, making up about 0.15% of total body weight.1 The suggested amount of chloride intake ranges from 750 to 900 milligrams per day, based on the fact that total obligatory loss of chloride in the average person is close to 530 milligrams per day. As the principle negatively charged ion in the body, chloride serves as one of the main electrolytes of the body. Chloride, in addition to potassium and sodium, assist in the conduction of electrical impulses when dissolved in bodily water. Potassium and sodium become positive ions as they lose an electron when dissolved and chloride becomes a negative ion as it gains an electron when dissolved. A positive ion is always accompanied by a negative ion, hence the close relationship between sodium, potassium and chloride. The electrolytes are distributed throughout all body fluids including the blood, lymph, and the fluid inside and outside cells.2 The negative charge of chloride balances against the positive charges of sodium and potassium ions in order to maintain serum osmolarity.
Pivotal Roles of Chloride in the Body
In addition to its functions as an electrolyte, chloride combines with hydrogen in the stomach to make hydrochloric acid, a powerful digestive enzyme that is responsible for the break down of proteins, absorption of other metallic minerals, and activation of intrinsic factor, which in turn absorbs vitamin B12. Chloride is specially transported into the gastric lumen, in exchange for another negatively charged electrolyte (bicarbonate), in order to maintain electrical neutrality across the stomach membrane. After utilization in hydrochloric acid, some chloride is reabsorbed by the intestine, back into the blood stream where it is required for maintenance of extracellular fluid volume. Chloride is both actively and passively absorbed by the body, depending on the current metabolic demands. A constant exchange of chloride and bicarbonate, between red blood cells and the plasma helps to govern the pH balance and transport of carbon dioxide, a waste product of respiration, from the body. With sodium and potassium, chloride works in the nervous system to aid in the transport of electrical impulses throughout the body, as movement of negatively charged chloride into the cell propagates the nervous electrical potential.
Deficiency of Chloride
Deficiency of chloride is rare. However, when it does occur, it results in a life threatening condition known as alkalosis, in which the blood becomes overly alkaline. A tedious balance between alkalinity and acidity is in constant flux, and must be vigilantly maintained throughout the entire body. Alkalosis may occur as a result of excessive loss of sodium, such as heavy sweating during endurance exercise, and in cases of prolonged vomiting and diarrhea. Symptoms include muscle weakness, loss of appetite, irritability, dehydration, and profound lethargy. Hypochloremia may result from water overload, wasting conditions, and extensive bodily burns with sequestration of extracellular fluids. In a situation in which infants were inadvertently fed chloride-deficient formula, many experienced failure to thrive, anorexia, and weakness in their first year of life.3
Excess Intake?
Excessive intakes of dietary chloride only occur with the ingestion of large amounts of salt and potassium chloride. The toxic effects of such diets, such as fluid retention and high blood pressure, are attributed to the high sodium and potassium levels.4 Chloride toxicity has not been observed in humans except in the special case of impaired sodium chloride metabolism, e.g. in congestive heart failure.5 Healthy individuals can tolerate the intake of large quantities of chloride provided that there is a concomitant intake of fresh water. Other situations in which increased blood levels of chloride are seen include diseases of improper waste elimination that occur in kidney diseases. Excess chloride is normally excreted in the urine, sweat, and bowels. In fact, excess urinary excretion of chloride occurs in high salt diets. Excessive intakes of chloride can occur in a person with compromised health in addition to an unhealthy diet. However, those that follow a healthy diet and lead an active lifestyle may need to consider supplementing their diet with this important mineral.
Chloride vs. Chlorine
The mineral supplement chloride is very different from the gas chlorine. While elemental chlorine is a dangerous gas that does not exist in the free elemental state in nature because of its reactivity, although it is widely distributed in combination with other elements. Chloride is related to chlorine however, as one of the most common chlorine compounds is common salt, NaCl. Chloride is a by-product of the reaction between chlorine and an electrolyte, such as potassium, magnesium, or sodium, which are essential for human metabolism. Chloride salts are essential for sustaining human metabolism and have none of the effects of isolated chlorine gas.
Sources of Chloride
Chloride occurs naturally in foods at levels normally less than 0.36 milligrams per gram of food. The average intake of chloride during a salt-free diet is approximately 100 milligrams per day. Unfortunately, chloride is found commonly combined with undesirable dietary sources. The most common of these negative sources is table salt. Table salt is made from a combination of sodium and chloride ions. Other unhealthful sources include yeast extracts, processed lunchmeats, and cheeses. Healthier sources of chloride include kelp (seaweed), ionic trace minerals, olives, rye, tomatoes, lettuce, and celery, although not in large enough amounts to supply the needs of an active adult.6 In its original form, however, chloride is leached from various rocks into soil and water by years of weathering processes. The chloride ion is highly mobile and is transported to closed basins, such as the Great Salt Lake, or oceans.7
Summary
Chloride is a highly important, vital mineral required for both human and animal life. Without chloride, the human body would be unable to maintain fluids in blood vessels, conduct nerve transmissions, move muscles, or maintain proper kidney function. As a major electrolyte mineral of the body, chloride performs many roles, and is rapidly excreted from the body. Active adults that eat a healthy diet devoid of salt and illnesses in which vomiting and/or diarrhea are profuse warrant the supplementation of additional chloride. Replacement of chloride is essential on a daily basis to maintain regular metabolic function. Chloride is safely utilized by the body, without negative health effects. Of the negative health effects that have been associated with diets high in chloride, these are mainly attributable to the accompanying sodium and potassium, two other electrolyte minerals to which chloride is often attached
--------------------------------------------------------------------------------
1 Wesson LG. Physiology of the human kidney. New York, NY, Grune and Stratton, 1969: 591
2 Weast RC, ed. CRC handbook of chemistry and physics, 67th ed. Boca Raton, FL, CRC Press, 1986.
3 Kaleita TA. Neurologic/behavioral syndrome associated with ingestion of chloride-deficient infant formula. Pediatrics 1986 Oct;78(4):714-5
4 Beard TC. A salt-hypertension hypothesis. J Cardiovasc Pharmacol 1990;16 Suppl 7:S35-8
5 Seelig M. Cardiovascular consequences of magnesium deficiency and loss: pathogenesis, prevalence and manifestations--magnesium and chloride loss in refractory potassium repletion. Am J Cardiol 1989 Apr 18;63(14):4G-21G
6 Altschul AM, Grommet JK. Food choices for lowering sodium intake. Hypertension 1982 Sep-Oct;4(5 Pt 2):III116-20
7 Gelb SB, Anderson MP. Sources of chloride and sulfate in ground water beneath an urbanized area in Southeastern Wisconsin (Report WIS01 NTIS). Chemical abstracts, 1981, 96(2):11366g.
(http://vitanetonline.com/forums/Index.cfm?CFApp=1&Message_ID=958)
---
Is Fish Oil good for my heart?



Date: October 25, 2005 02:59 PM
Author:
Darrell Miller (dm@vitanetonline.com)
Subject: Is Fish Oil good for my heart?

I know that fish oil is good for my heart, but I was told I should also consume fish to protect my bones. Is there any truth to that?
Many people are familiar with the literature that omega-3 fatty acids may reduce the risk of heart disease, diabetes and some cancers. Animal studies, and now recent human studies, suggest a role in bone health as well, particularly in relation to omega-6 fatty acids. A long-term study in California tracked the ratio of dietary omega-6 fats to omega-3s in relation to bone-mineral density in middle- and older-age individuals. They tested BMD by dual-energy X-ray absorptiometry—the gold standard for assessing bone loss—and found that the higher the ratio of linoleic acid (omega-6) to alpha-linolenic acid(omega-3), the lower the BMD. These results were independent of age, body mass index and various lifestyle factors.
The ratios creating problems were in the range of 7 to 1 and 8 to 1 of omega-6s to omega-3s. Foods high in omega-6 (or with a high omega-6 and omega-3 ratio) are corn, safflower, sunflower, soybean, and cottonseed oils. One of the best sources of omega-3 is fatty, cold-water fish such as salmon. The best vegetarian source is flax oil. In addition, walnuts, pumpkin seeds, canola oil (I recommend cold-pressed and unrefined), and some dark, leafy green vegetables such as Kale, spinach, purslane, mustard greens and collards do have some omega-3s.
Also, available is a dry fish oil Vectomega by Europharma, if you do not want to take an oil softgel then give vectomega a try.


--
Buy discount COD Liver Oil from Vitanet &reg


(http://vitanetonline.com/forums/Index.cfm?CFApp=1&Message_ID=882)
---
Curcumin - Turmeric Extract



Date: August 19, 2005 12:47 PM
Author:
Darrell Miller (dm@vitanetonline.com)
Subject: Curcumin - Turmeric Extract

Turmeric- History and Traditional Usage
Native to Southeast Asia, Curcuma longa is a tall
tropical shrub with large oblong leaves and pale yellow flowers.
The genus "Curcuma" belongs to the Zingiberaceae family, which
includes ginger.1 The plant possesses a large root structure
with fleshy, bulbous underground parts called "rhizomes." These
rhizomes, known as turmeric root, are harvested at maturity,
dried and cured for commercial use. Chemical analysis shows that
dried turmeric contains essential and volatile oils, with a
curcuminoid content of 2.5 to 5.0 %.2
In addition to its
popularity as a spice, turmeric is used as a dye for cloth and
coloring agent in foods and cosmetics, thanks to its rich yellow
color. Turmeric also serves as a preservative, probably owing to
the antioxidant and antimicrobial properties of curcumin.
Extracts of Curcuma longa have demonstrated in vitro
antibacterial and anti-fungal effects.3
Turmeric is named in
ancient Ayurvedic and Chinese herbal texts as a traditional folk
remedy. Historically, turmeric was used externally for wounds,
and sprains, and internally for digestive complaints,
rheumatism, liver disorders, coughs and colds.4
Benefits
Protects cells and tissues by fighting free radicals.*

Supports joint function*
The numerous beneficial
effects attributed to turmeric stem in large measure from the
antioxidant properties of curcumin. Antioxidants neutralize free
radicals, which are highly unstable molecules that can damage
cellular structures through abnormal oxidative reactions.
Curcumin is a potent "scavenger" of the superoxide radical, a
free radical that initiates potentially harmful oxidative
processes such as lipid peroxidation.5 Through this activity,
curcumin has been shown to protect skin cells from the injurious
effect of nitroblue tetrazolium, a toxin that generates
superoxide radicals. Curcumin also increases survival of cells
exposed in vitro to the enzyme hypoxanthine/xanthine oxidase,
which stimulates superoxide and hydrogen peroxide production.
Curcumin itself is not toxic to cells, even at high
concentrations. Pure curcumin was shown to be less protective
than a mixture of curcuminoids, indicating a possible synergism
among curcuminoids.6 Because free radicals are involved in aging
and exert harmful effects on skin, these results suggest
curcumin may help slow skin aging.
Curcumin demonstrates
several other in vitro effects linked to free radical
scavenging. Curcumin scavenges nitric oxide, a compound
associated with the body's inflammatory response.7 Pure curcumin
and turmeric extracts protect red blood cells from lipid
peroxidation induced by hydrogen peroxide.8 Curcumin has been
shown to protect DNA from oxidative damage, inhibit binding of
toxic metabolites to DNA, and reduce DNA mutations in the Ames'
test.9 Although additional studies suggest an anticarcinogenic
effect of curcumin, through protection of DNA,10 one in vitro
study found that curcumin induced DNA damage in human gastric
mucosal cells.11 It is speculated that curcumin may act as a
pro-oxidant in the presence of transition metal ions such as
copper and iron. (This is true for other antioxidants, including
vitamin C.) Curcumin also demonstrates in vitro inhibition of
COX-I and COX-II enzymes, which are involved in the inflammatory
reaction.12 Together these results strongly suggest that
curcumin is a potent bioprotectant with a potentially wide range
of therapeutic applications.
Animal studies- In vivo protective effects
Through its free radical scavenging
properties, curcumin has shown bioprotective effects in animals.
In one study, rats were treated with isoproterenol, a chemical
that causes cardiac hypertrophy (enlargement of the heart) due
to abnormal collagen metabolism. Co-treatment with curcumin
reversed the degradation of collagen and cardiac hypertrophy
induced by isoproterenol.13 Curcumin protects mice from
detrimental effects of radiation, by stabilizing the glyoxalase
system, a biological system that regulates cell division.14
Curcumin protects livers of rats from the damaging effects of
carbon tetrachloride (CCl4), a potent hepatoxin that injures the
liver via its free radical metabolite, CCl3.15,16 Curcumin
protected rats from alcohol-induced brain damage, in a study in
which oral administration of curcumin reversed lipid
peroxidation, reduced levels of free-radical metabolites and
increased levels of glutathione, a major physiologic
antioxidant.17 Curcuma longa extracts have shown
anti-inflammatory effects in rats.18
Human Trials
Curcumin exhibits free-radical scavenging ability when
administered to humans. In an open trial (uncontrolled), 18
healthy individuals ranging in age from 27 to 67 years consumed
a Curcuma longa extract, at a dose supplying 20 mg curcuminoids,
for 45 days. Before and after blood tests showed a statistically
significant decrease in lipid peroxides.19 Preliminary trials
have tested the anti-inflammatory action of curcumin, with
results that verify the traditional use of turmeric as an
anti-rheumatic herb. In a short-term double-blind, cross-over,
comparative study, 18 people received curcumin (1200 mg daily)
or phenylbutazone for two week periods. Both curcumin and
phenylbutazone produced measurable improvements in joint
flexibility and walking time. The subjects reported results only
with phenylbutazone, which may be explained by the short
duration of the trial.20 In a small placebo-controlled trial
comparing curcumin to phenylbutazone, 45 patients with
post-operative inflammation received curcumin, phenylbutazone or
placebo. The anti-inflammatory effects of curcumin and
phenylbutazone were comparable and superior to placebo.21
Curcumin has not been found to produce an analgesic (pain
relieving) effect.
Bioperine-Nature's Absorption Enhancer
Boosts Curcumin Absorption*
Traditional Ayurvedic herbal
formulas often include black pepper and long pepper as
synergistic herbs. The active ingredient in both black pepper
and long pepper is the alkaloid, piperine. Experiments carried
out to evaluate the scientific basis for the use of peppers have
shown that piperine significantly enhances bioavailability when
consumed with other substances.22 Several double-blind clinical
studies have confirmed that Bioperine® increases absorption of
nutrients.23
Curcumin is poorly absorbed in the intestinal
tract, limiting its therapeutic effectiveness. Oral doses are
largely excreted in feces, and only trace amounts appear in the
blood. Concomitant administration of 20 mg of piperine with 2
grams of curcumin increases the bioavailability of curcumin by
2000%.24
Scientific References

1. Majeed, M., Badmaev,
V., Shivakumar, U., Rajendran, R. Curcuminoids. 1995.
Piscataway, NJ: NutriScience Publishers.
2. Srimal, R.C.
Turmeric: a brief review of its medicinal properties.
Fitoterapia 1997;68(6):483-93.
3. Ammon, H.P.T., Wahl, M.A.
Pharmacology of Curcuma longa. Planta Medica 1991;57:1-7.
4.
Snow, J.M. Herbal Monograph: Curcuma longa L. (Zingiberaceae).
The Protocol Journal of Botanical Medicine, Autumn
1995:43-46.
5. Rao, N.S., Rao, M.N.A. Free radical scavenging
activity of curcuminoids. Arzneim.-Forsch./Drug Res.
1996;46(2):169-171.
6. Bonté. F. et al. Protective effect of
curcuminoids on epidermal skin cells under free oxygen radical
stress. Planta Medica 1997;63:265-66.
7. Rao, S., Rao, M.N.A.
Nitric oxide scavenging by curcuminoids. J Pharm. Pharmacol.
1997;49:105-7.
8. Lalitha, S., Selvam, R. Prevention of
H2Os-induced red blood cell lipid peroxidation by aqueous
extracted turmeric. Asia Pacific J Clin Nutr
1999;8(2):113-14.
9. Deshpande, S.S., Maru, G.B. Effects of
curcumin on the formation of benzo[a]pyrene derived DNA adducts
in vitro. Cancer Letters 1995;96:71-80.
10. Subramanian, M., et
al. Diminution of singlet oxygen-induced DNA damage by curcumin
and related antioxidants. Mutation Research
1994;311:249-55.
11. Blasiak, J., Trzeciak, A., Kowalik, J.
Curcumin damages DNA in human gastric mucosa cells and
lymphocytes. Journal of Environmental Pathology, Toxicology and
Oncology 1999;18(4):271-76.
12. Ramsewak, R.S., DeWitt, D.L.,
Nair, M.G. Cytotoxicity, antioxidant, and anti-inflammatory
activities of Curcumins I-III from Curcuma longa. Phytomedicine
2000;7(4):303-308.
13. Nirmala, C. Anand, S., Puvanakrishnan,
R. Curcumin treatment modulates collagen metabolism in
isoproterenol induced myocardial necrosis in rats. Molecular and
Cellular Biochemistry 1999;197:31-37.
14. Choudhary, D.,
Chandra, D. Kale, R.K. Modulation of radioresponse of glyoxalase
system by curcumin. Journal of Ethnopharmacology
1999;64:1-7.
15. Park, E-J. et al. Protective effect of
curcumin in rat liver injury induced by carbon tetrachloride. J
Pharm. Pharmacol. 2000;52:437-40.
16. Deshpande, U.R. et al.
Protective effect of turmeric (Curcuma longa L.) extract on
carbon tetrachloride-induced liver damage in rats. Indian
Journal of Experimental Biology 1998;36:573-77.
17.
Rajakrishnan, V. et al. Neuroprotective role of curcumin from
Curcuma longa on ethanol-induced brain damage. Phytotherapy
Research 1999;13:571-74.
18. Arora, R.B. Basu, N., Kapoor, V.,
Jain, A.P. Anti-inflammatory studies on Curcuma longa
(Turmeric). Indian J Med Res 1971;59(8):1289-95.
19.
Ramirez-Bosca, A. et al. Antioxidant curcuma extracts decrease
the blood peroxide levels of human subjects. Age
1995;18:167-69.
20. Deodhar, S.D., Sethi, R. Srimal. R.C.
Preliminary study on antirheumatic activity of curcumin
(diferoyl methane). Indian J Med Res 1980;71:632-34.
21.
Satoskar, R.R., Shah, S J. Shenoy, S.G. Evaluation of
anti-inflammatory property of curcumin (diferoyl methane) in
patients with postoperative inflammation. International Journal
of Clinical Pharmacology, Therapy and Toxicolgy
1986;24(12):651-54.
22. Atal, C., Zutshi, U., Rao, P.
Scientific evidence on the role of Ayurvedic herbals on
bioavailability of drugs. Journal of Ethnopharmacology
1981;4:229-232.
23. Bioperine®–Nature's Bioavailability
Enhancing Thermonutrient. Executive Summary. 1996; Sabinsa
Corporation, Piscataway, N.J.
24. Shoba, G., et al. Influence
of piperine on the pharmacokinetics of curcumin in animals and
human volunteers. Planta Medica 1998;64(4):353-6.
© 2002
Doctor's Best, Inc. Revised 8/13/02
*This statement has not been evaluated by the Food and Drug Administration. This product is not intended to diagnose, treat, cure or prevent any disease.


--
Vitanet &reg


(http://vitanetonline.com/forums/Index.cfm?CFApp=1&Message_ID=734)
---
Zeaxanthin with Lutein - The clearly-seen benefits of advanced eye protection



Date: August 03, 2005 06:27 PM
Author:
Darrell Miller (dm@vitanetonline.com)
Subject: Zeaxanthin with Lutein - The clearly-seen benefits of advanced eye protection

Zeaxanthin with Lutein
The clearly-seen benefits of advanced eye protection
In the U.S. and other developed nations, the worst enemy of eyesight is not disease, it is the natural aging process. But even if the advance of years is unstoppable, new research shows that eyesight can be protected as we age. Two little-known carotenoids have been found to protect eyesight and combat the effects of aging upon the retina. Zeaxanthin and lutein, naturally found in many fruits and vegetables, form a natural filter on the retina, protecting the delicate photoreceptor cells from the damaging effects of blue-wave light and the UV radiation of sunlight. The two nutrients have also been found to be a natural antioxidant, further protecting the retina from the oxidation that arises from normal body functions as well as exposure to cigarette smoke, air pollutants, radiation, and environmental toxins.
Source Naturals unites the benefits of both of these nutrients in ZEAXANTHIN WITH LUTEIN, offering one of the most advanced approaches to eye protection available.
Key to Healthy Vision
Vision is the conversion of light into image signals that the brain can understand. The macula, a tiny area at the center of the retina on the back wall of the eye, is a collection of photoreceptor cells, mostly cone cells, responsible for turning light into color images. This receptor area is protected from light and oxidation by a thin layer of yellow pigment composed of the two carotenoids, zeaxanthin and lutein. As long as this pigment filter is undamaged and dense, it protects the retina cells from the damage of near-to-UV blue light, the most damaging wavelength of light.
Vision-Specific Nutrients
Carotenoids are a family of nutrients found abundantly in fruits, vegetables, and green plants. Of the more than 600 carotenoids found in nature, only about 20 are found in human plasma and tissue. Of these, only lutein and zeaxanthin are specifically located in the macula of the retina of the eye. Zeaxanthin and lutein occur naturally in a healthy diet?lutein is found in foods such as broccoli, collard greens, Kale, and spinach, zeaxanthin in oranges and corn. Many carotenoids are also antioxidants, which inactivate certain oxygen radicals by physical or chemical quenching. In the eye, the molecular properties of zeaxanthin and lutein maintain the integrity of the macula and the blood vessels by combating degenerative oxygenative reactions.
Pigment Density
The amount of zeaxanthin and lutein in the diet affects macular pigment density, a factor in good eyesight. Although there are many contributing factors to clear vision—inherited factors among them?some of the factors can be controlled. The density of the macular pigment, the natural protection of the macula and the photoreceptor cells of the retina, are increased by the addition of zeaxanthin and lutein in the diet.
A Harvard-led study found that eating lutein-rich foods five days per week meant subjects were eight times more likely to have healthy macular pigment density than those who consumed the same foods just once a month. Another study at the University of Florida found that diets rich in lutein and zeaxanthin could substantially (82%) protect the macula. A number of companies offer either lutein or zeaxanthin, Source Naturals combines the benefits of both, just as both are used in the eye.
Part of Your Wellness Program
Maintain your healthy eyesight now, because once lost, many functions of the eye cannot be repaired. Source Naturals offers you ZEAXANTHIN WITH LUTEIN as part of our commitment to developing natural products that empower you to take charge of your health. Make sure Source Naturals ZEAXANTHIN WITH LUTEIN is a part of your wellness program, an advanced approach to eye protection.
-30-
Bone, RA, et al. (2003). Journal of Nutrition. 133:992-998. Gail, C, et al. (2003).Investigative Opthalmology & Vis. Sci. 44:2461-246. Krinsky N, et al (2003). Annual Review of Nutrition. 23:171-201.
Source Naturals Strategies for Wellness sm
The above information has not been evaluated by the Food and Drug Administration. This product is not intended to diagnose, treat, cure or prevent any disease.


--
Vitanet &reg


(http://vitanetonline.com/forums/Index.cfm?CFApp=1&Message_ID=726)