UPC:
# IMMGM01
America's #1 selling trace mineral brand!‡
Keeping your immune system healthy is one of the most important aspects of wellbeing. Your body's immune system is constantly protecting itself from foreign invaders that set out to wreak havoc on your health. Help support your immune system's response to these invaders with Immunity Gummies.† They're a delicious way to provide immune system-supporting zinc, vitamin C, vitamin D, and acerola cherry to your diet to help keep your immune system's engine firing on all cylinders.†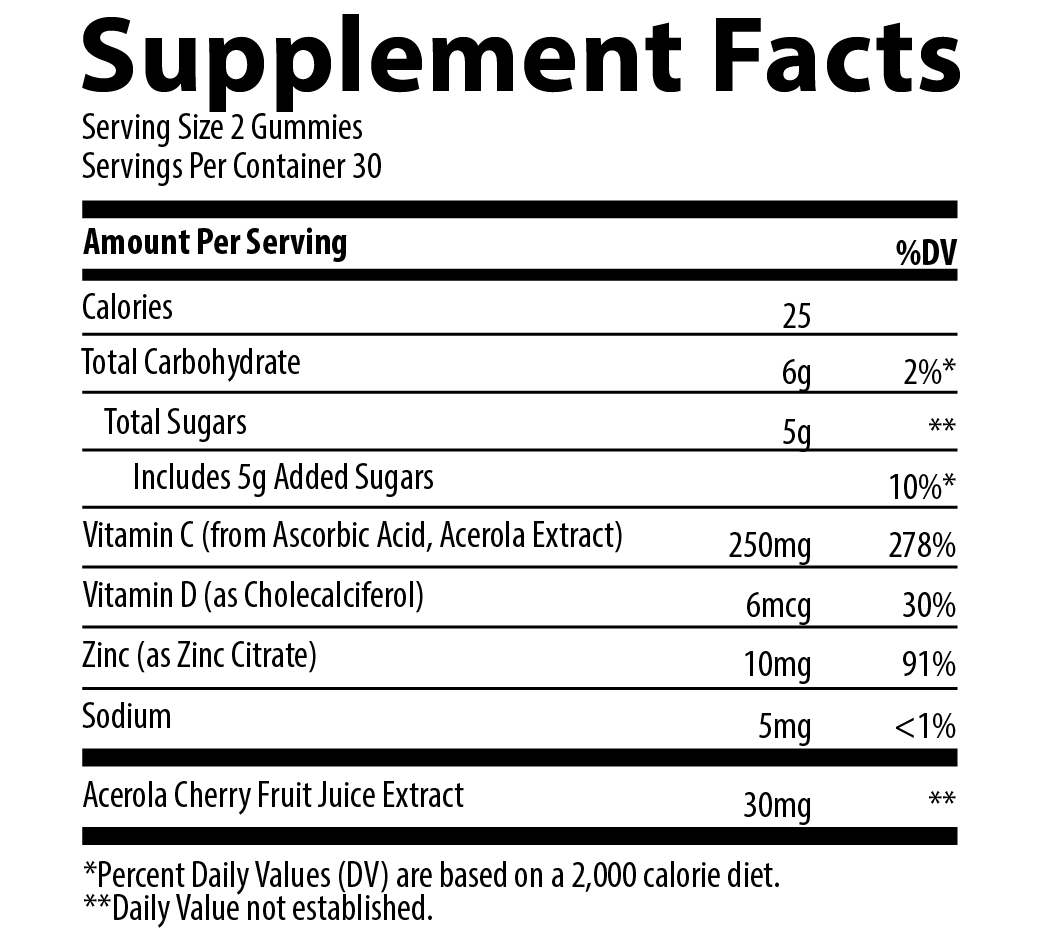 Ingredients: Cane sugar, organic tapioca syrup, pectin, citric acid, sodium citrate, organic black carrot (Daucus carota) (color), natural cherry flavor, tartaric acid.
Allergen Info: NO KNOWN ALLERGENS. GLUTEN FREE.
Suggested Use: For best results, chew 2 gummies daily with food or at mealtime to ensure the nutrients sit well on the stomach during digestion. Store in a cool, dry place, away from direct sunlight. Gummies may stick together in warmer climates, but this does not affect the potency, quality, or efficacy of the product.