Naturalmax Manufacture Listing.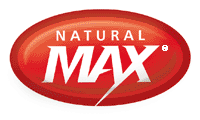 The NaturalMax® brand began as a product line of the KAL brand in approximately 1993, with a focus on diet products (with diet plans) as well as energy and women's health products. The NaturalMax® brand uses tablets, softgels, capsules and liquids, depending on the most desired form for the particular product.

After the acquisition of KAL/NaturalMax®, Nutraceutical established NaturalMax® as a separate brand in order to bring special focus to the NaturalMax® product line. NaturalMax® recently launched the innovative diet product Skinny Fast®, based on five popular ingredients, as well as another diet product, Carb-X™. The packaging of NaturalMax® products includes the distinctive and recently revised NaturalMax® logo.
Naturalmax Product List
New articles