UPC: 076280045994
# 4599
Product Is Available!
What makes lithium asporatate so good for memory?
This mineral is a naturally occuring alkali metal avilable to the body through mostly vegetables , grains and drinking water in some areas . It was discovered in 1817 .It needs to be in a bound form to be absorbed by the body cells . This is usually achieved in the form of Lithium carbonate, aspartate, orotate or asporatate. Lithium carbonate is a prescription drug containing high doses of this mineral and NOT recommended as a dietary supplement.
This mineral offers excellent health benefits.
1) It has always been thought that with age brain cells shrink and reduce in number,hence reduction in brain size and function with age. It prevents this by preserving and renewing the brain cells,the neurons. It seems to achieve this by enhancing DNA replication leading to formation of new cells. Further it reapirs abnormally signalling pathways in the brain. The net effect of improved healthy brain substance and improved connectivity is improved memory.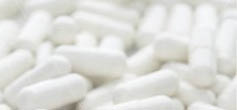 2) Lithium seems to play a maljor role in the behavioral ,psychological and emotional well being of individuals.It has been shown that it enhances the transport of folates and B12 across certain critical brain cells. This along with its role in reversing damage to nerve cells seems to contribute to balanced behaviour. Inversely, reduced dietary levels of this mineral have been correlated with increased incidence of psychotic,neurotic behaviour,suicidal tendencies and dementia.
3) Use of this mineral in aspartate, orotate or asporatate is emerging as a ray of hope for patients with a wide range of disorders llike Alzheimers Disease (AD), Parkinsonism, and Bipolar syndrome.
It offers multiple pathways for treating AD:
a)It chelates Aluminium , thought to play a major role in AD , and facilitates its elimination from the body.
b) It prevents accumulation of beta amyloid as well as damage from already existing beta amyloid.
Use of Lithium carbonate in high doses for bipolar disorder has a multitude of side effects. Using Lithium aspartate, orotate or asporatate seems to offer a solution with very minimal or no side effects with a reduced dosage.
4) It seems to limit damage to the brain cells caused by alcoholism and various other addictive conditions. This helps the patients during the rehabilitation phase too since it helps maintain their psychological balanceand prevent extreme mood swings that are associated with withdrawal.
5)Lithium aspartate, orotate orasporatate also seems to help prevent brain damage caused by excititoxins such as monosodium glutamate, aspartame etc. and by anticonvulsant drugs.
Considering the host of benefits it offers to enhance brain structure and function, it can be rightly described as an anti-ageing brain nutrient. Hence low doses of this mineral are recommended as a daily dietary supplement to improve brain capabilities, and prevent age related changes over time and to reverse day to day damages to neurons.
Ingredients: Amount per serving: % Daily Value: +
Lithium (as Lithium Aspartate (125 mg)) 5 mg ~

Other Ingredients:
Cellulose, Gelatin Capsule and Magnesium Stearate
Description:
Product #:
4599
Size:
100ct 5mg
Serving Size: